With off-season prices, thinner crowds, and the change of seasons, winter is one of my favorite times for outdoor adventure. Whether you are a winter lover and want to hit the slopes on a snowy vacation or are looking for warm weather and sunshine, there are plenty of winter destinations where the season and weather will fit the bill.
In this blog post, we've rounded up some of our favorite winter destinations for outdoor adventure, as well as a few we've got our eye on. So check out this list with options for both snow lovers and sun-seekers, and start planning before winter melts away.
Here are some of the best winter destinations for outdoor adventure including both warm weather escapes and snowy destinations.
Important COVID-19 Note: Before planning any trips, please do your research to ensure these areas are open to visitors, follow local guidelines, and do your part to be a responsible visitor by wearing a mask and respecting social distancing. Also, as we ask with all of the destinations we share, please follow Leave No Trace guidelines and practice good trail etiquette.
Best Snowy Winter Destinations
Visit Crested Butte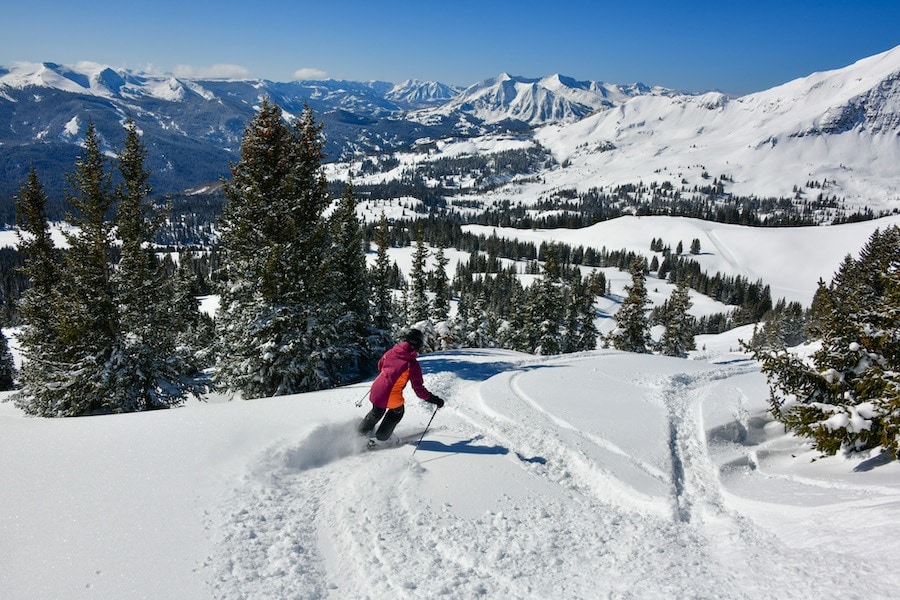 I had the opportunity to explore Crested Butte, Colorado in the winter for the first time and loved getting to know this little Rocky Mountain town. Located a 4-5 hour scenic drive from Denver, it's a winter wonderland that should definitely be on your list of snowy winter destinations. From some of the best skiing to fat biking, snowshoeing, winter hiking, and cross country skiing, I share everything you need to know in this Crested Butte Winter Travel Guide.
Get Outside in Montana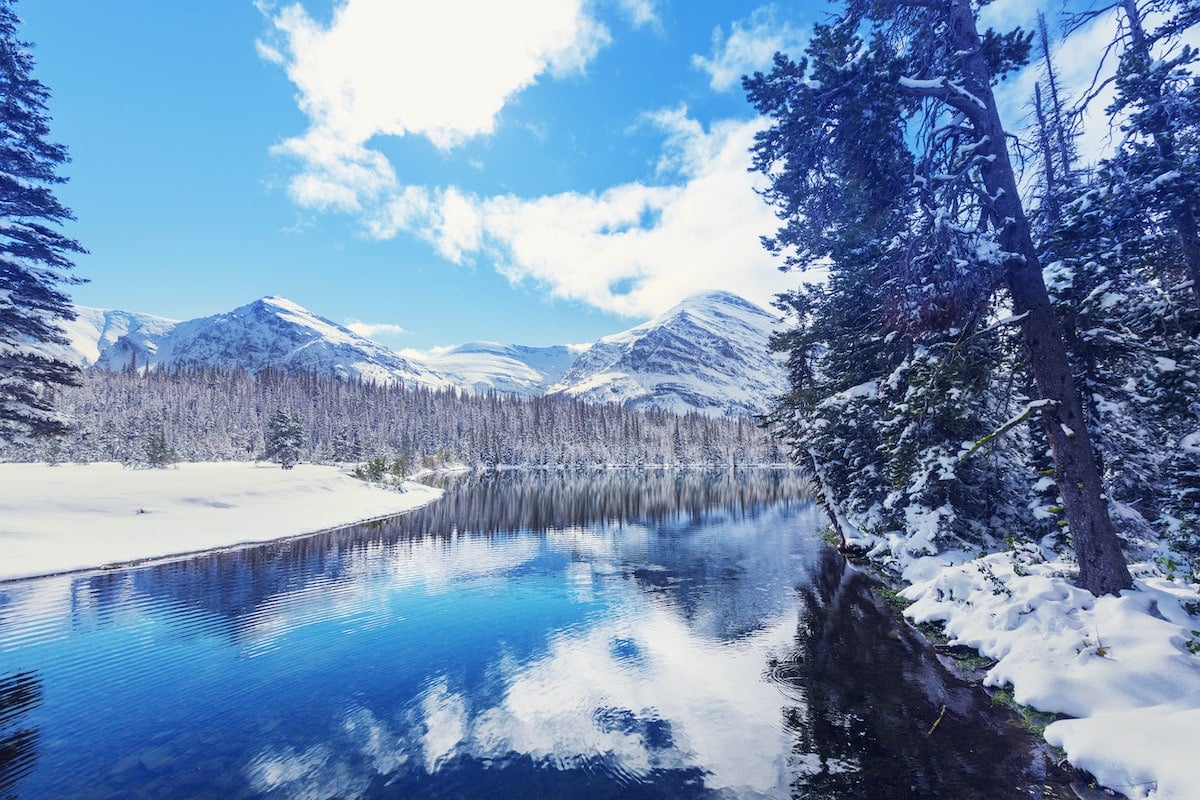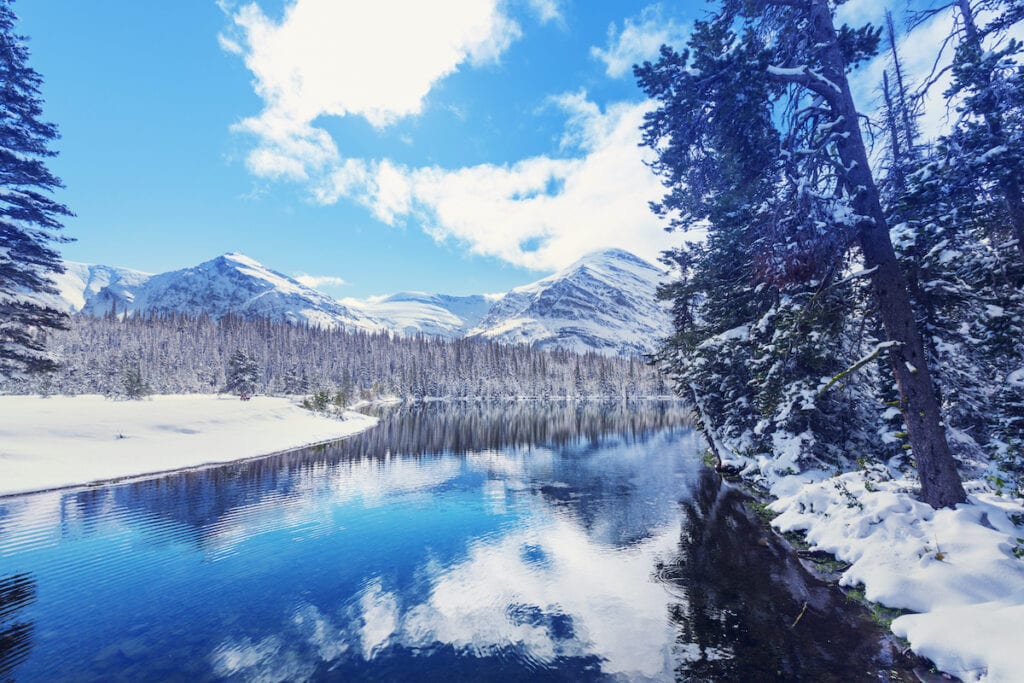 When most people think of Montana, they picture Glacier National Park's colorful valleys and high alpine lakes or bison roaming through the wildflowers of Yellowstone National Park. But have you ever thought of visiting Montana in the winter? Not only can you find solitude in some of Montana's most scenic destinations throughout winter, Montana offers a wealth of unique winter activities, some of which are found nowhere else. Sure there's epic resort skiing at Big Sky and Bridger Bowl, but you can also try ice climbing, snowshoeing or skijoring, and end your day soaking your muscles in some very inviting hot springs.

>> Check out 8 exciting things to do in Montana this winter.
Explore the Best of Idaho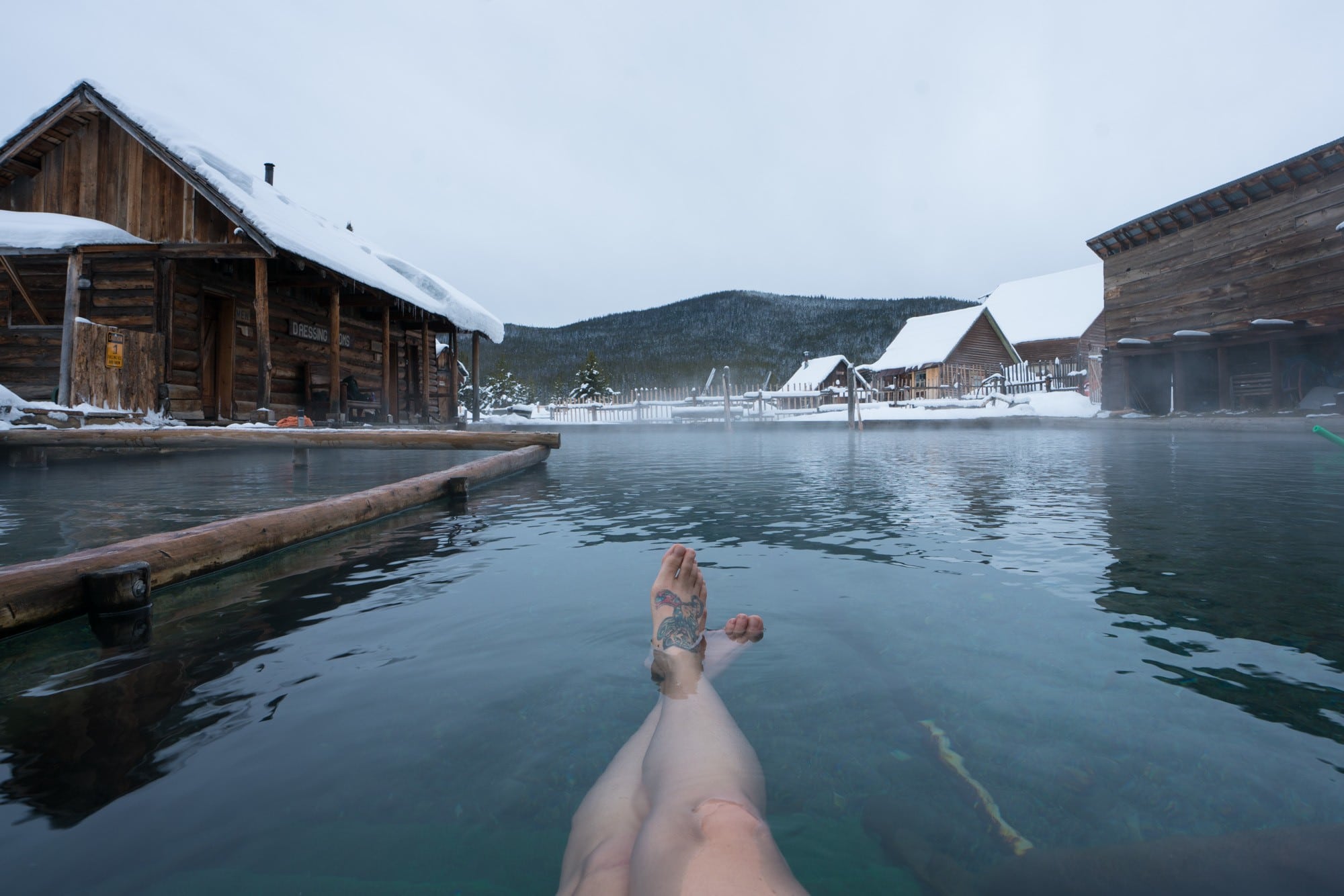 With more natural hot springs than any other state, uncrowded ski resorts, and unpretentious mountain towns, Idaho should be on your winter vacation radar. It's one of my favorite snowy winter destinations for outdoor adventure.
Either fly into Boise, rent a car and head up to McCall or fly direct into Sun Valley. You can't go wrong with either – the skiing, hot springs, views, and delicious food are plentiful in both.
Check out the following blog posts for a snowy winter vacation in Idaho:
Travel By Train in Alaska to see the Aurora Borealis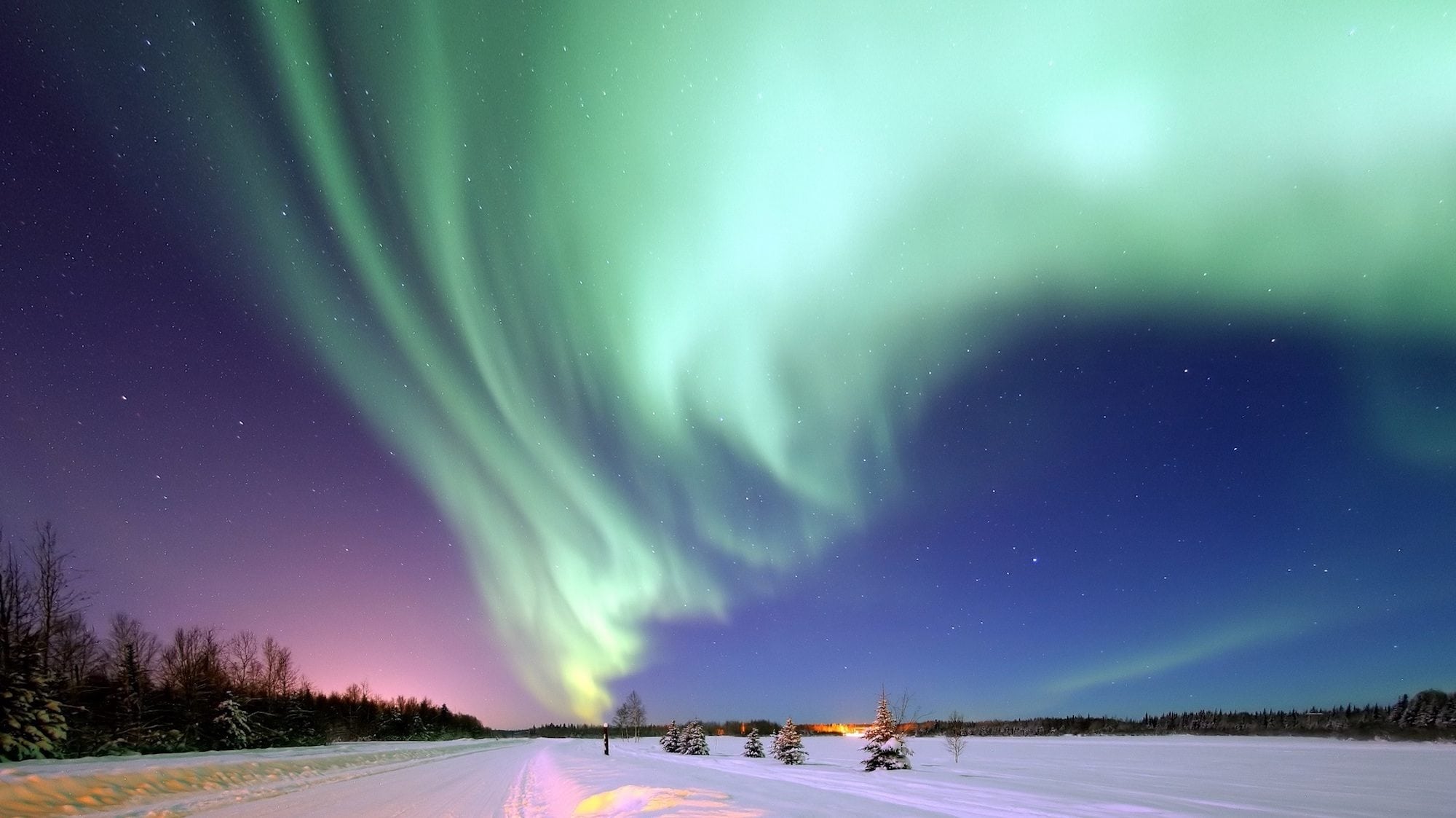 This one's on our bucket list for when COVID is behind us. Heading to Alaska during the winter gives you the best chance to see the incredible aurora borealis, also known as the "northern lights." Just be sure to dress appropriately for cold temperatures and varying weather conditions. The Alaskan Railroad operates year-round and connects from Anchorage to Fairbanks all winter, with Fairbanks often considered the best viewing area.
Take a Mountain Collective Ski Pass Road Trip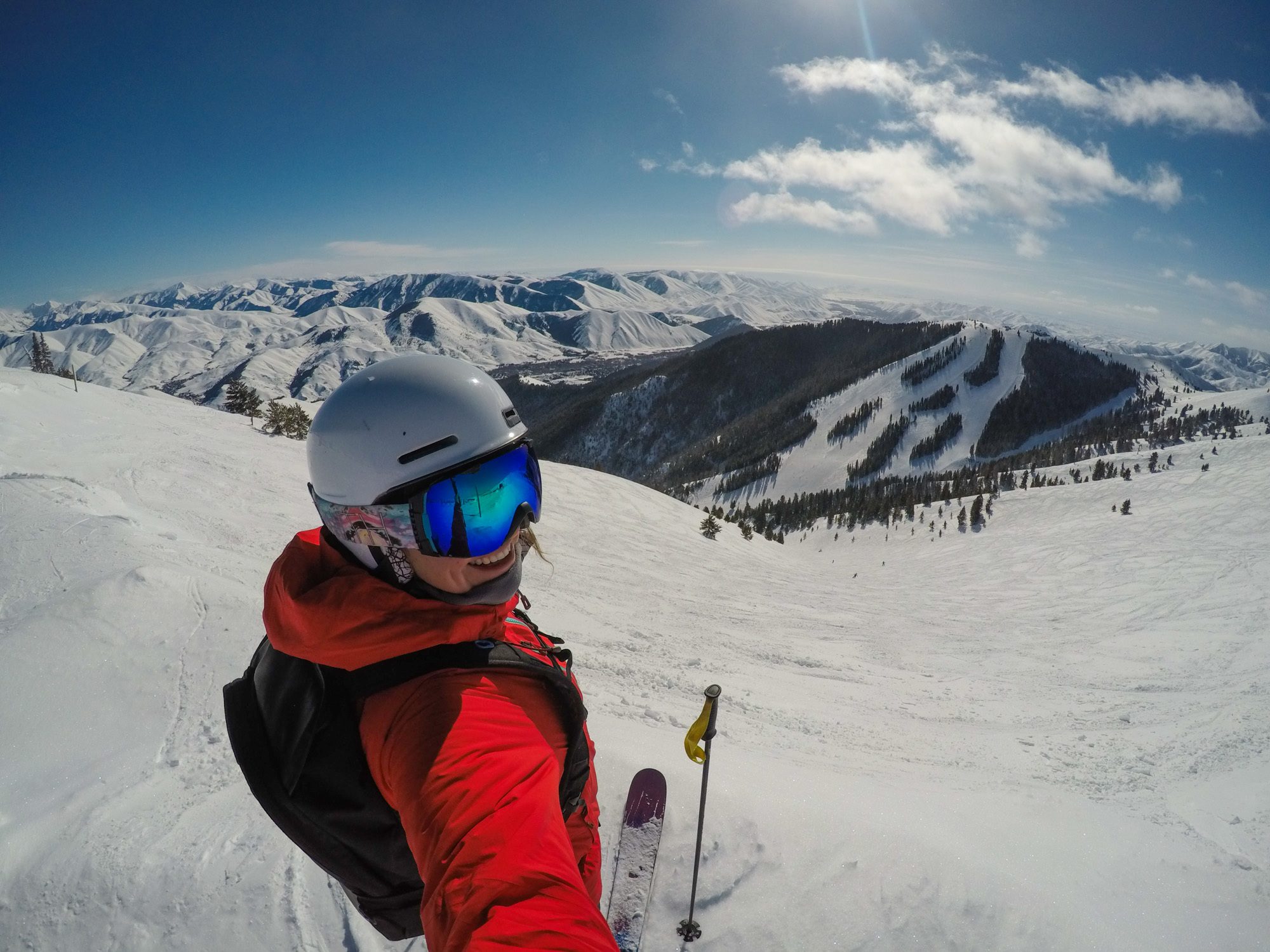 A few years back, I got my first Mountain Collective Pass, which provides 2 days of lift tickets at each of 18 partner resorts for a total of 36 days of lift access. I put together an awesome road trip itinerary and spent a week visiting Snowbird (Salt Lake), Sun Valley (Idaho), and Jackson Hole (Wyoming).
Other options for combining Mountain Collective resorts into the ultimate ski vacation are:
Mammoth & Squaw Valley (California)
Revelstoke & Lake Louise (Canada)
Aspen & Telluride (Colorado)
Alta, Snowbird & Snowbasin (Utah)
The Mountain Collective Pass is a great deal, and you really only need to visit 2 or 3 of the resorts in a winter to make the pass worth it.
Before visiting these places, check on current lift ticket policies. In light of COVID, many resorts are limiting the number of skiers on the mountain either through fewer tickets sold or reducing parking availability. Most resorts are also requiring masks in the lift lines in order to reduce the spread.
Explore Canada's National Parks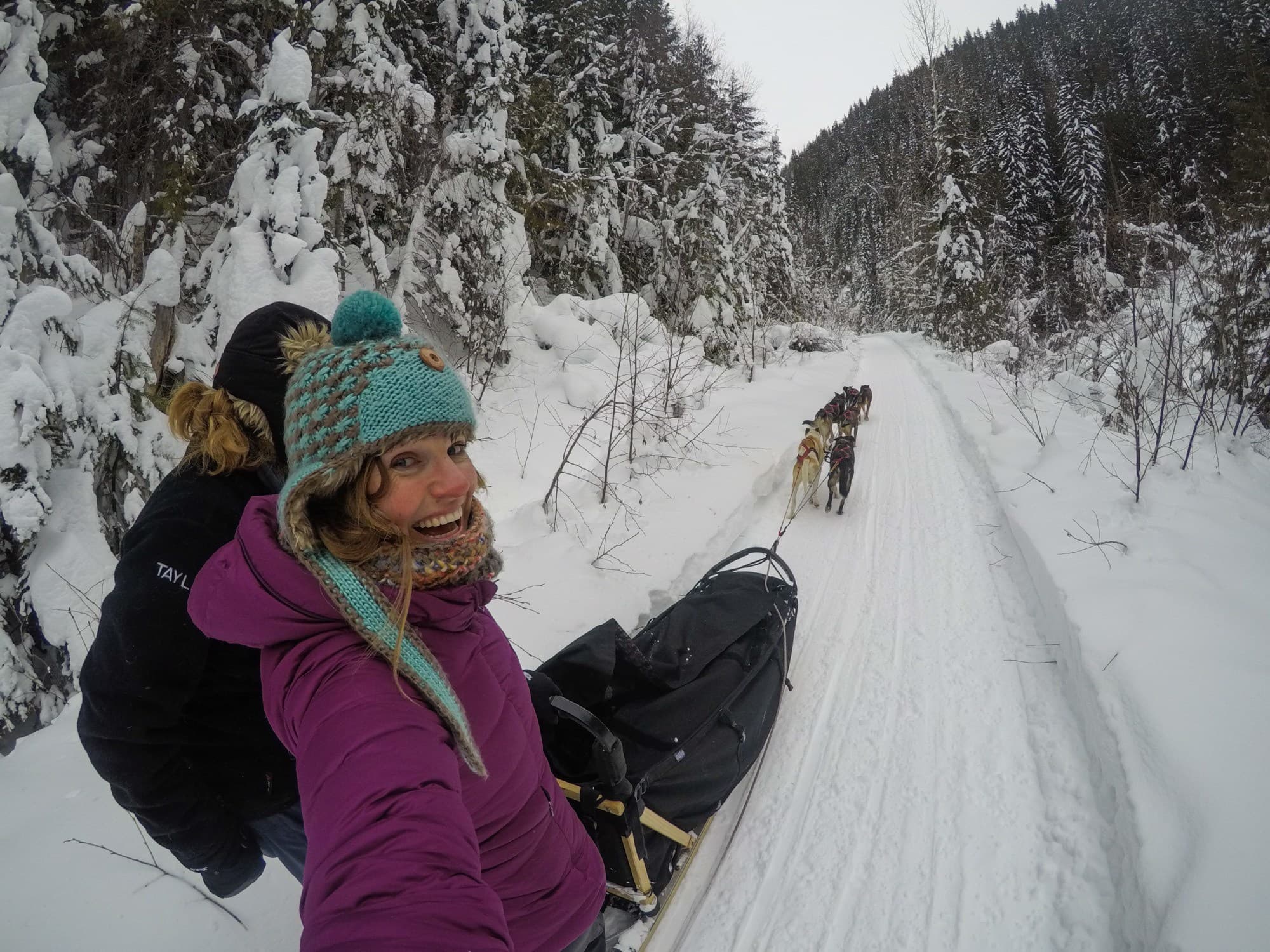 Another one for future travel inspiration…Avoid the crowds in Canada's National Parks by visiting in the winter instead. The outdoor adventure opportunities in winter are just as plentiful as the summer but without the mass influx of visitors.
I visited Jasper National Park in winter for the first time and share everything I did in this complete itinerary. It includes where to stay, where to eat, and the best snowy winter activities for outdoor adventure like ice climbing, dog-sledding, exploring the Maligne Canyon, and skiing at Marmot Basin.
Shack up in a Rustic Backcountry Hut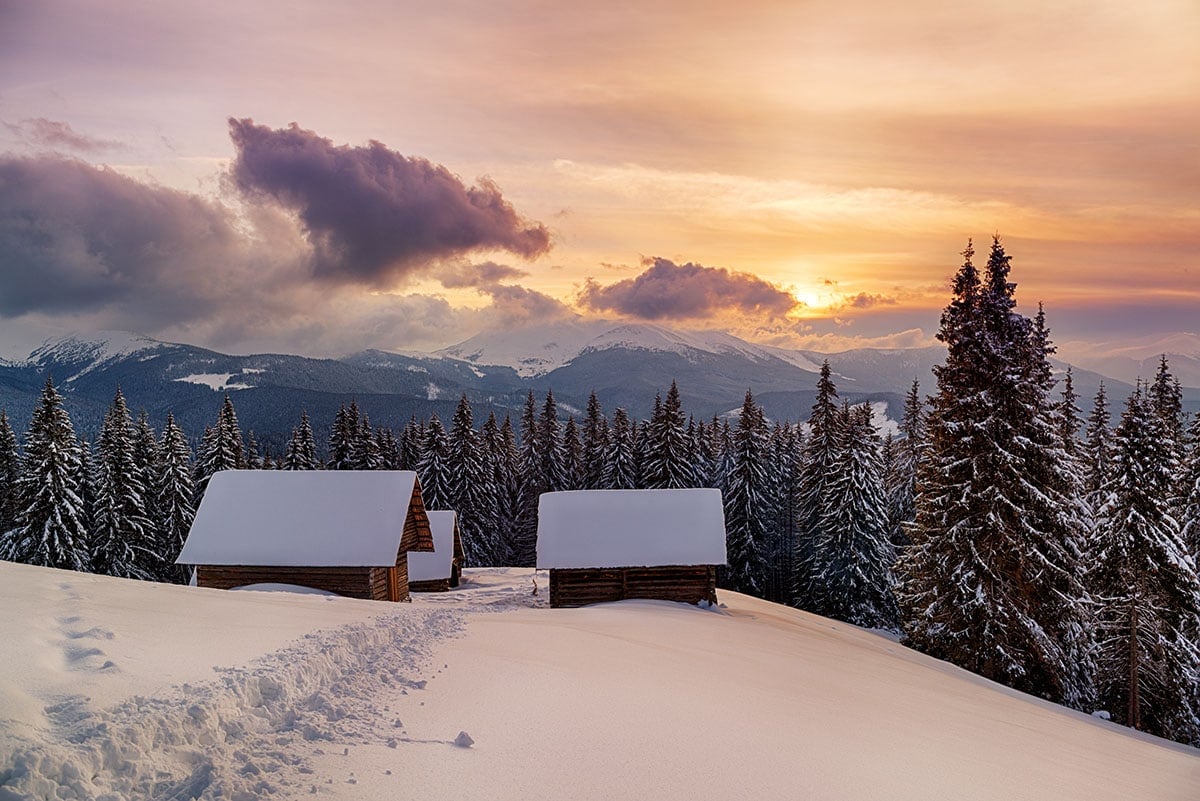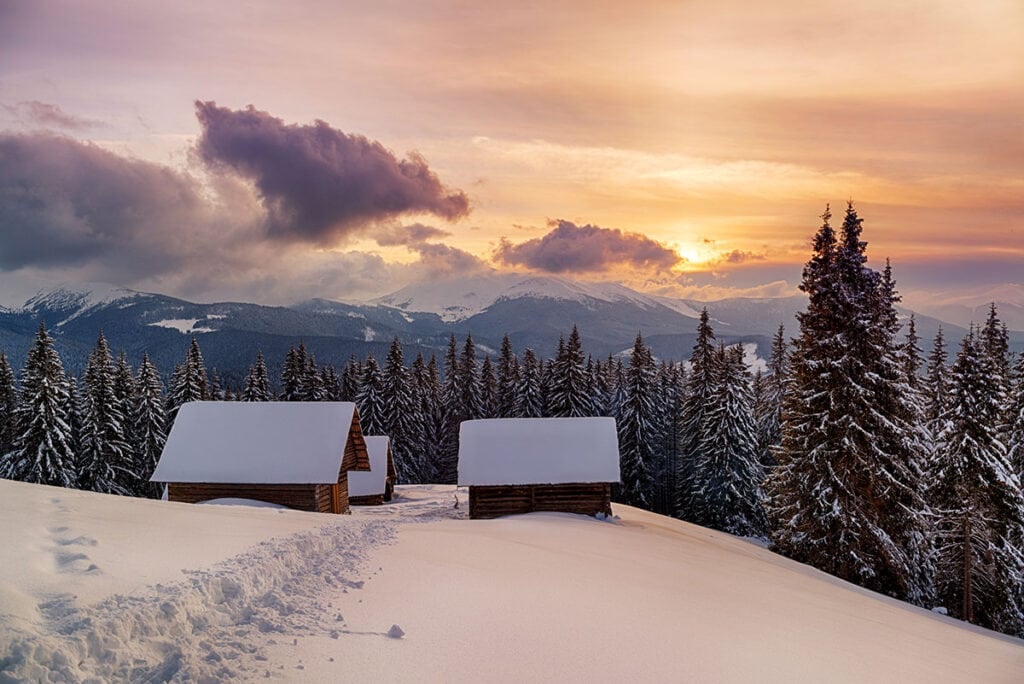 Backcountry huts aren't just for skiers. Slap on a pair of snowshoes, cross-country skis, or a backcountry set-up, and head to one of these cozy backcountry huts. You'll find solitude, untracked snow, and incredible mountain scenery. After a memorable day out in a winter wonderland, you can warm up around your wood-burning stove, enjoy some hot drinks, and make a delicious meal.
---
Best Warm Weather Winter Destinations
Go Backpacking in SoCal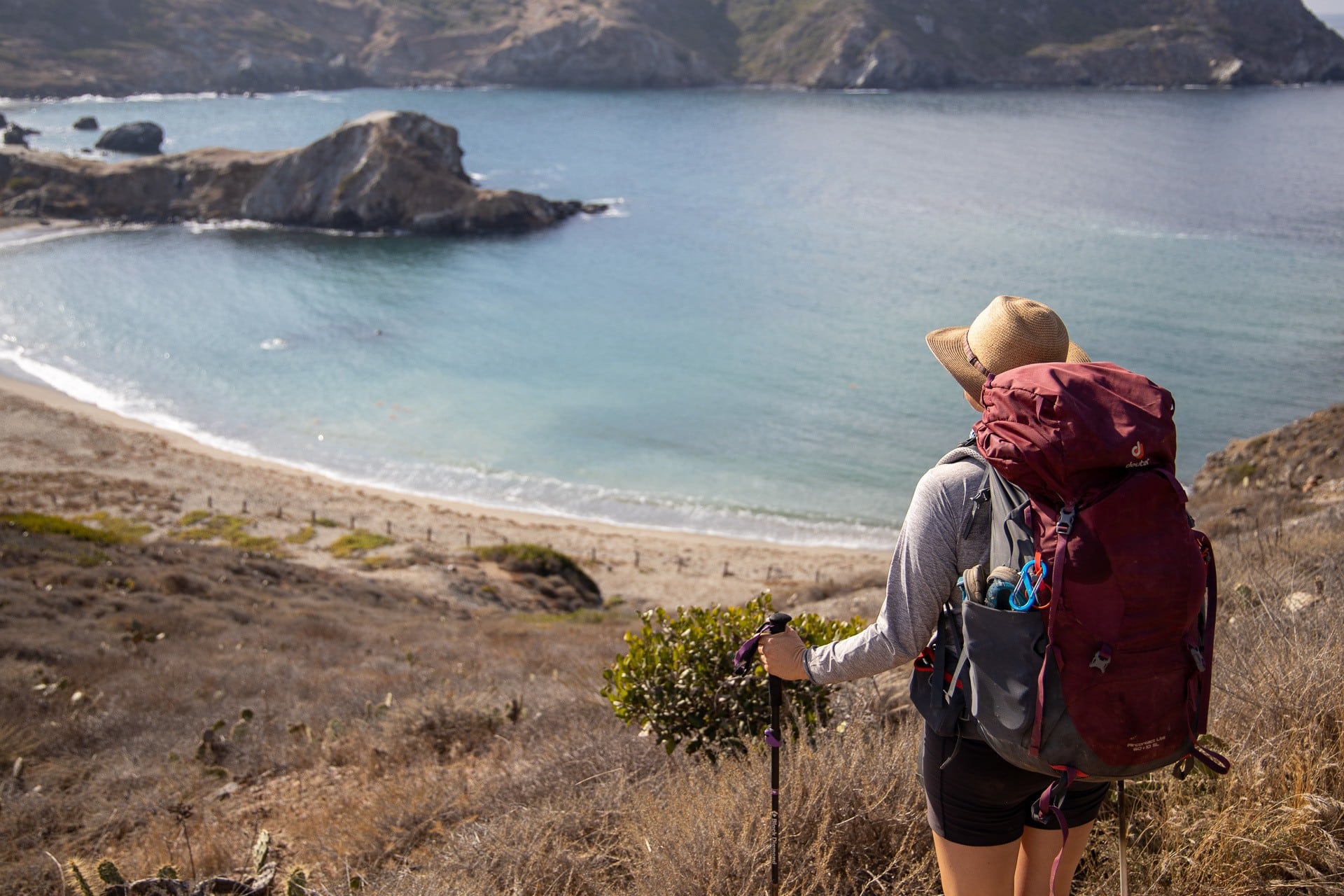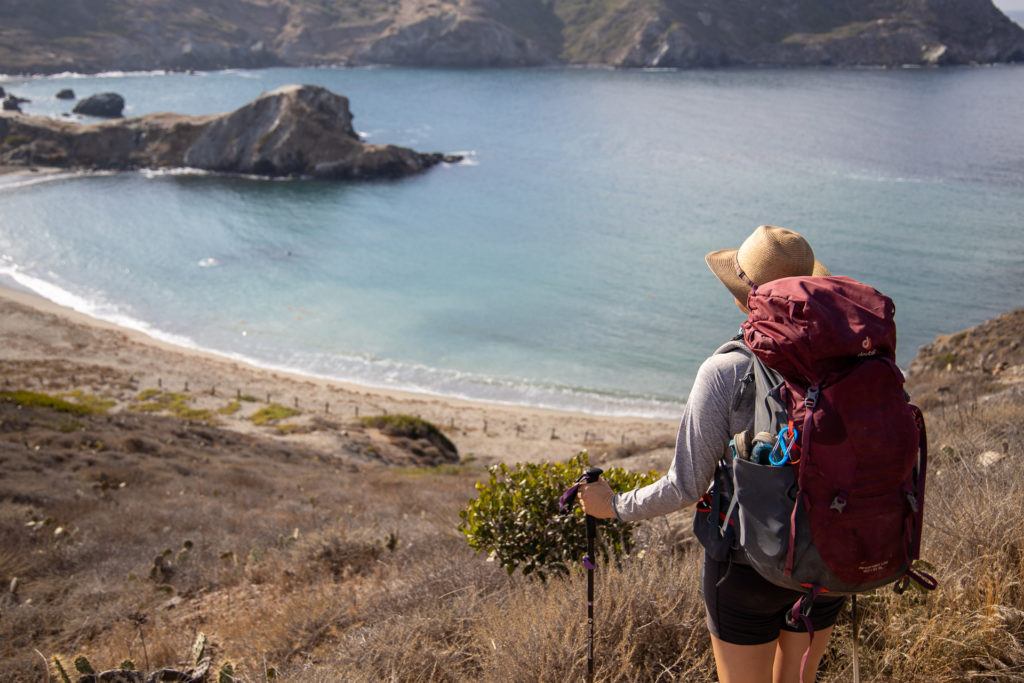 If you're looking for incredible winter backpacking trips in not-so-wintery environments, check out our trail reports of the Trans-Catalina Trail (Catalina Island), the California Hiking and Riding Trail (Joshua Tree National Park), and San Jacinto Peak (San Jacinto Mountains). These three Southern California trails will keep your backpacking legs in shape this winter.
The Trans-Catalina Trail offers the opportunity to witness psychedelic sunsets, cross paths with the island's resident bison, and to camp right on the sand. Alternatively, you can tick off another National park on the Hiking and Riding Trail in Joshua Tree where you'll weave through massive boulder formations, iconic desert vegetation, and sleep under some of the darkest skies in California. If peak bagging is your thing, San Jacinto Peak is not to be missed, plus the views are sublime.
Head to Hawaii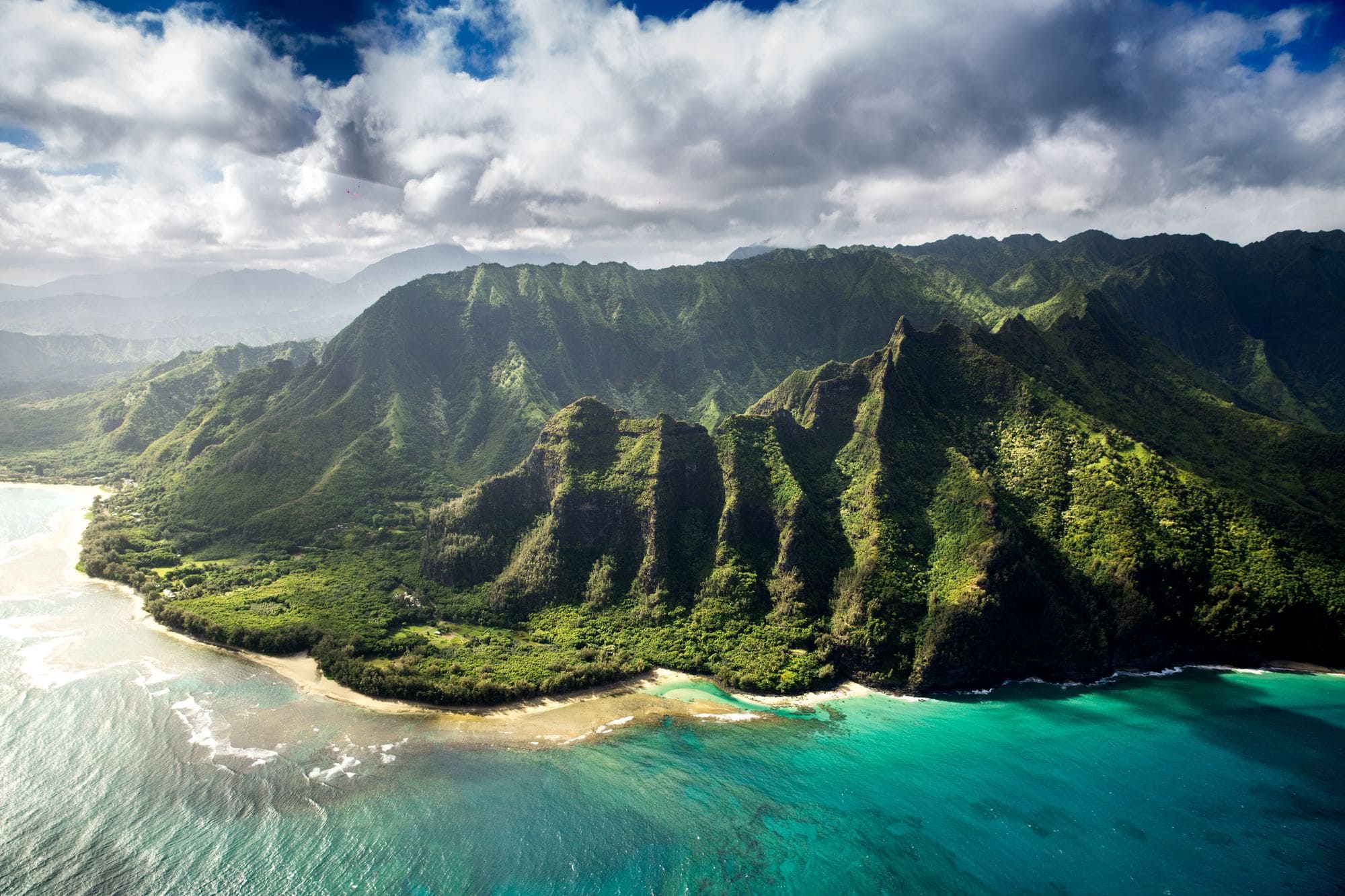 Hawaii is always a good choice for outdoor adventure in the winter. Big swells arrive on parts of the islands this time of year, so check out Honolii Beach Park or Kahaluu Beach on the Big Island of Hawaii for surf action. If you want to be a spectator, some of Hawaii's biggest surf competitions are held during the winter months on the North Shore of Oahu. Hawaii has more to offer than just surf though; there are endless ways to enjoy the warm weather whether it's snorkeling with sea turtles, kayaking, watching humpbacks breach offshore, swimming, hiking, or stand up paddling. The Hawaiian islands are also home to two National Parks, including Volcanoes National Park where you can experience exploding lava flow into the ocean at night.
Road Trip Down the California Coast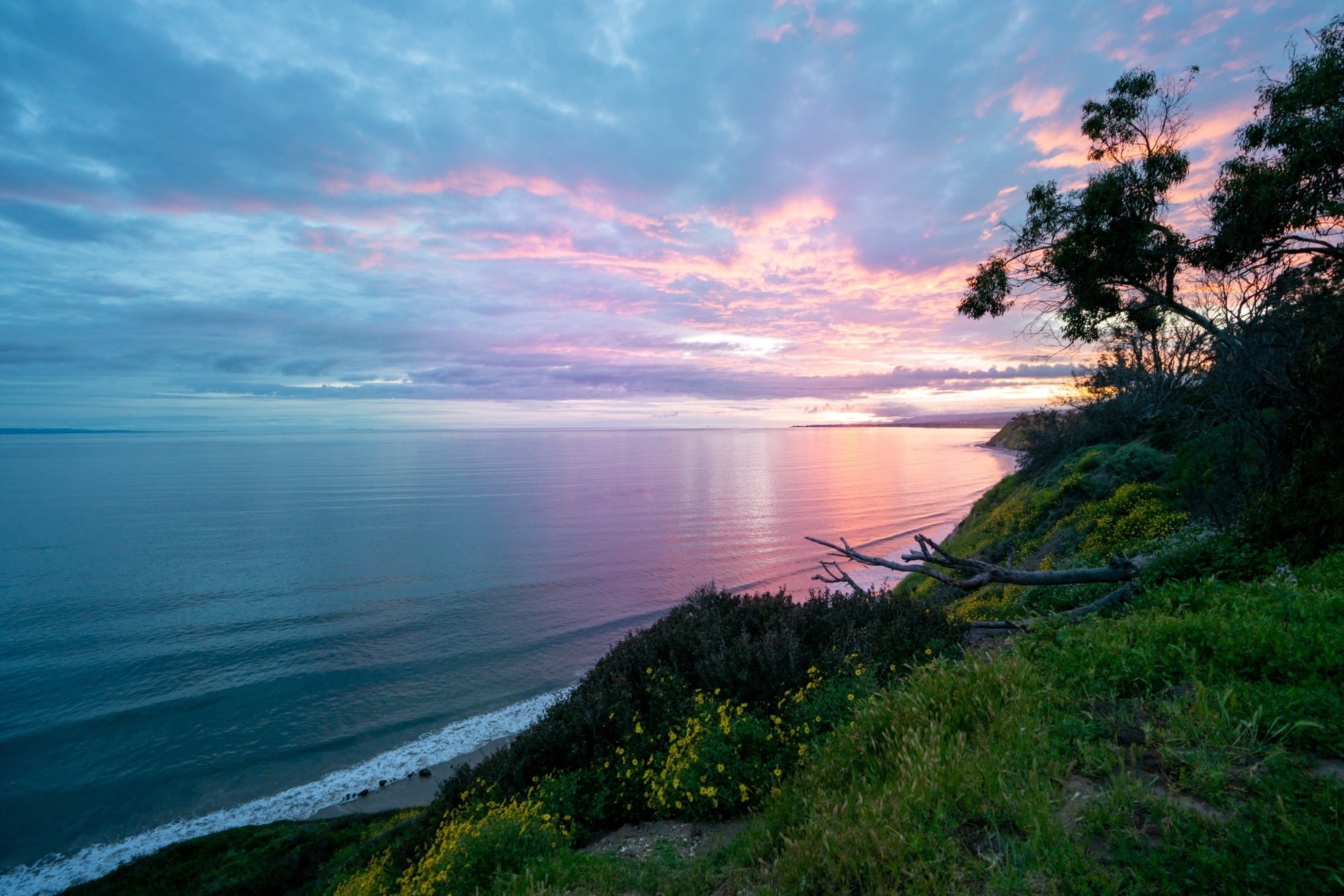 While the mountains are packed with snow, the California coast has mild temperatures even in winter. You'll find cute coastal towns, incredible food (local oysters or clam chowder anyone?), world-class wine, and unbelievable vistas. Pick a coastal destination for a long weekend or plan a road trip down the entire 800-mile coast if you have time. Some of our favorite coastal cities for overnight stays are Mendocino, Bodega Bay, Santa Cruz, Morro Bay, Santa Barbara, Ventura, Malibu, Encinitas and Ocean Beach (San Diego). There are camping options along the coast as well, and during the winter you'll have a better chance at snagging a spot.

Check out our Central California Coast road trip itinerary for easy planning.
Kayak in Big Bend National Park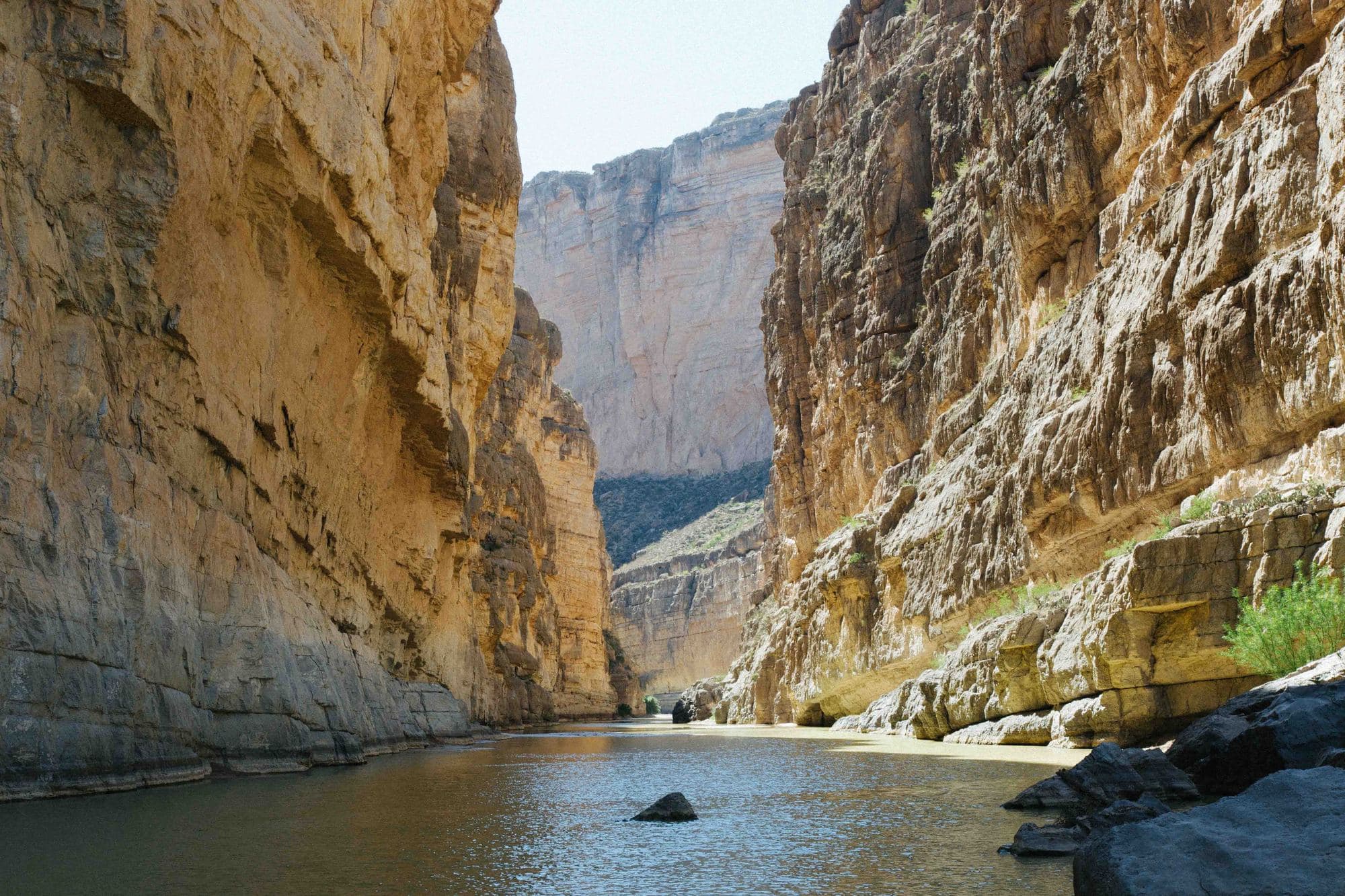 From day hikes, backpacking and multi-day kayaking trips to scenic drives and stargazing, there is something for everyone to enjoy in Big Bend National Park in Texas. Average winter highs are in the 60s, and all three campgrounds in the park are open year-round. If you're looking for something a little cozier, the Chisos Mountain Lodge offers warm rooms and cottages in the heart of the Park.
Road Trip Florida's National Parks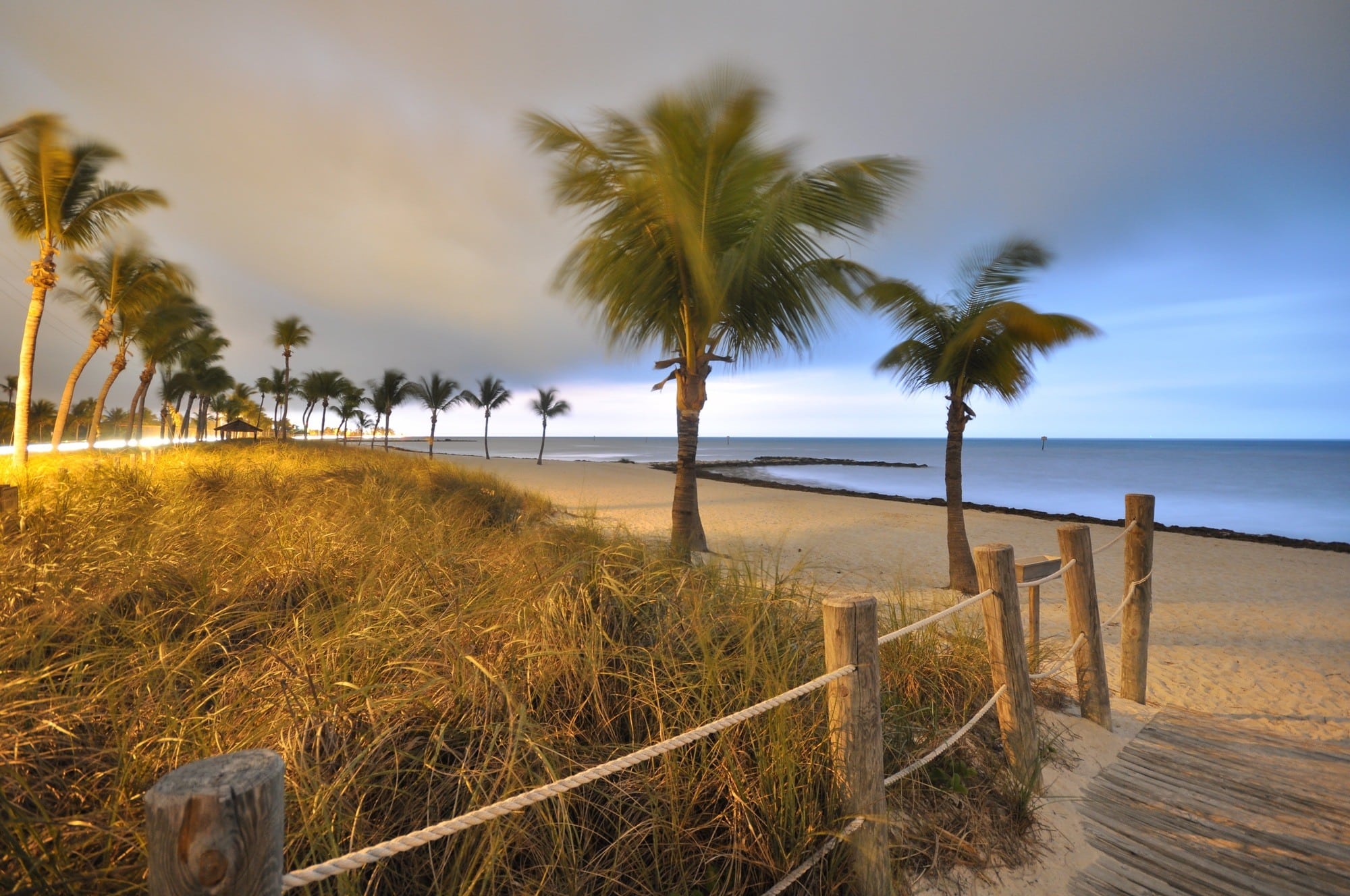 While other parts of the U.S. are bundling up, the weather in the south is still warm. Florida is home to three national parks – Florida Keys National Park, Dry Tortugas, and the Everglades – where you can hike, take boat tours, snorkel, and encounter Florida's giant gators. We put together the Ultimate Florida National Parks road trip itinerary where you can experience the best outdoor adventures that Florida has to offer.
Road Trip Arizona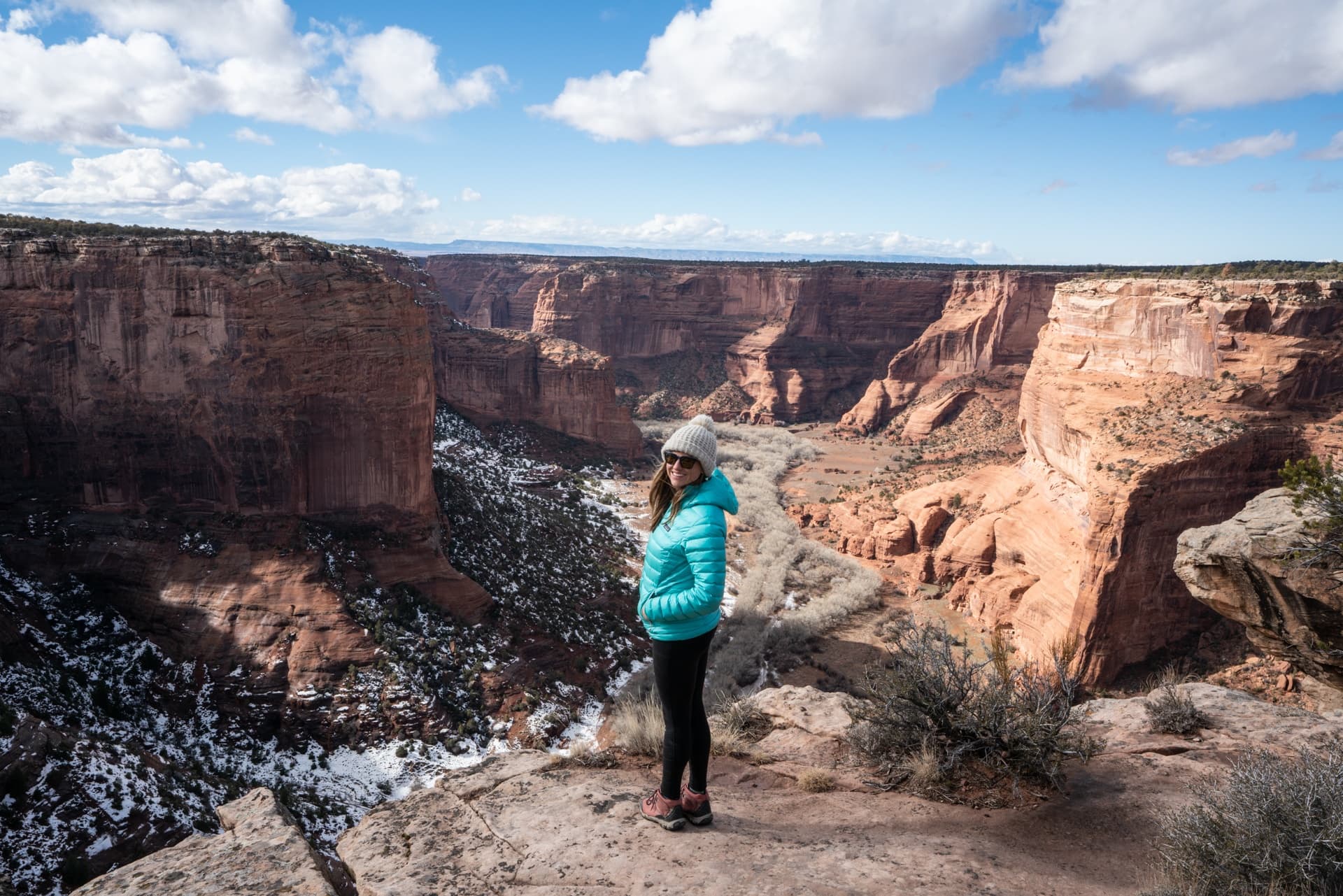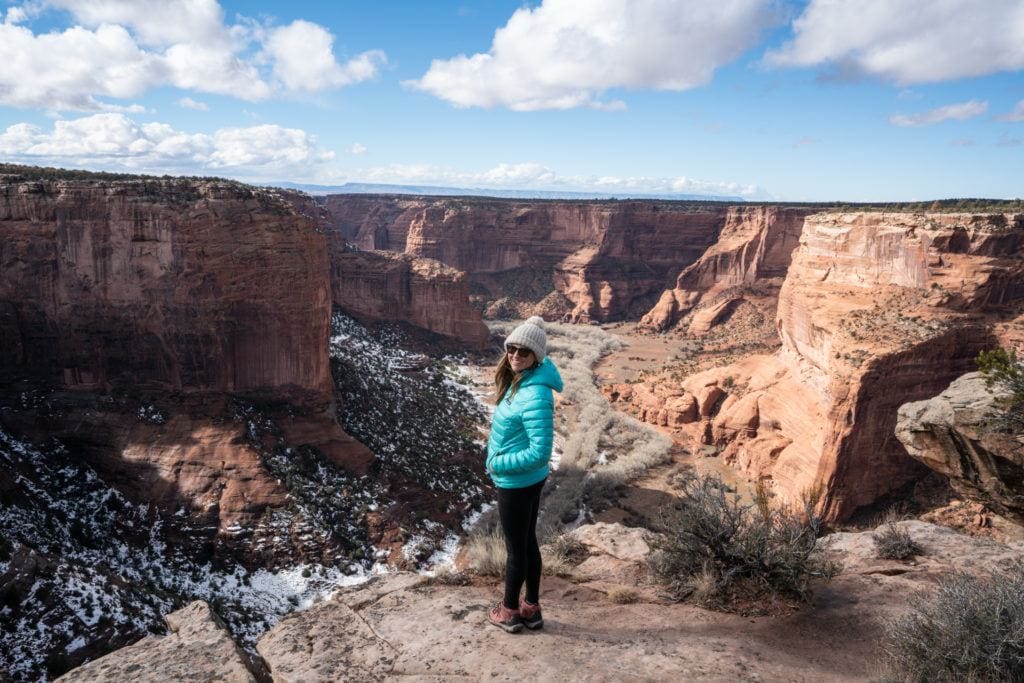 Arizona is a beautiful winter destination yu might not think of initially. Highs average in the mid to high sixties depending where you are making winter a great time to get out there and explore while avoiding the heat.
Arizona is home to dozens of incredible outdoor adventures and natural wonders. Within a short drive, you can visit the towering red rock bluffs of Sedona, the giant cacti of Saguaro National Park, and the quiet Ponderosa pine forests of Prescott. And that's just the beginning. You can read all about the best Arizona road trip stops here.
Hike in Joshua Tree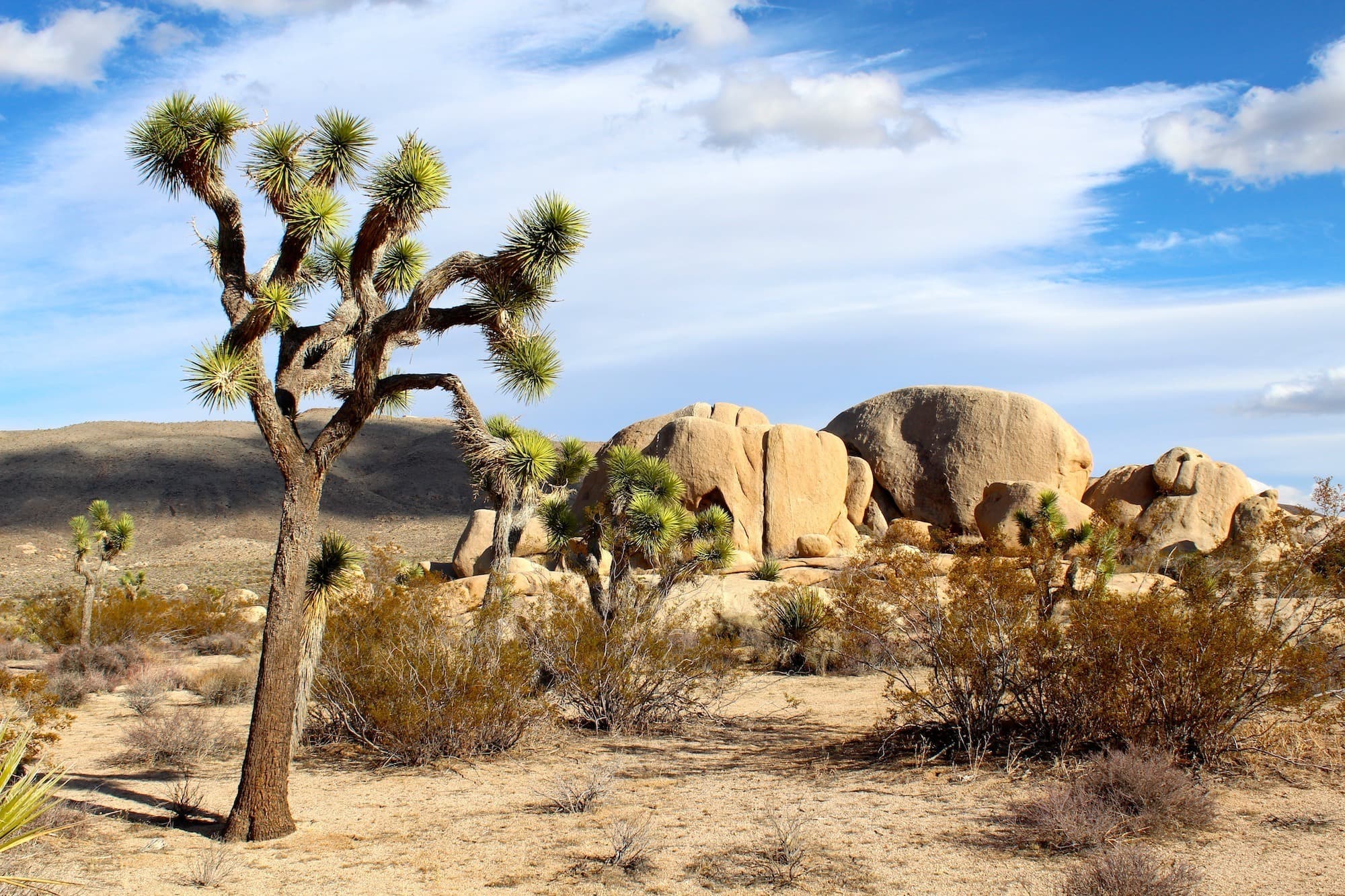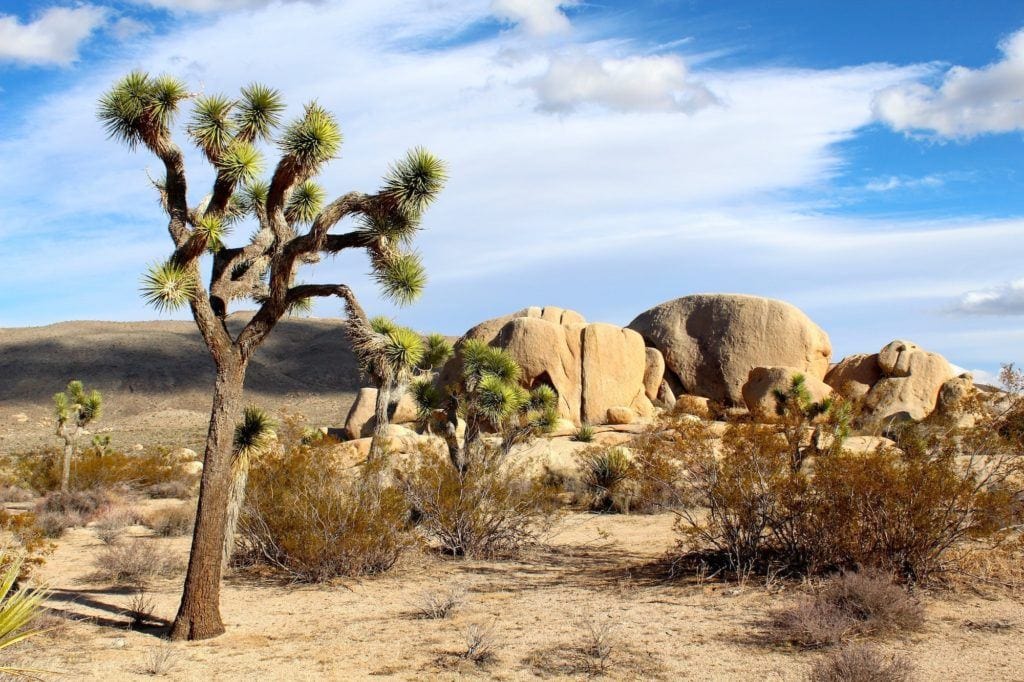 Joshua Tree National Park, just a couple of hours east of Los Angeles, is a wonderful winter hiking destination. While summer is unbearably hot, winter is a comfortable season for being outside any time of day as long as you wear layers and are prepared for hiking in cooler temps.
Check out some of our favorite hikes in Joshua Tree whether you're going out for a day trip or plan on staying for a few days at one of the campgrounds. If you're looking to do some backpacking, check out our guide to backpacking the California Hiking and Riding Trail, a 35-mile route that runs through Joshua Tree.
Visit Utah's Mighty 5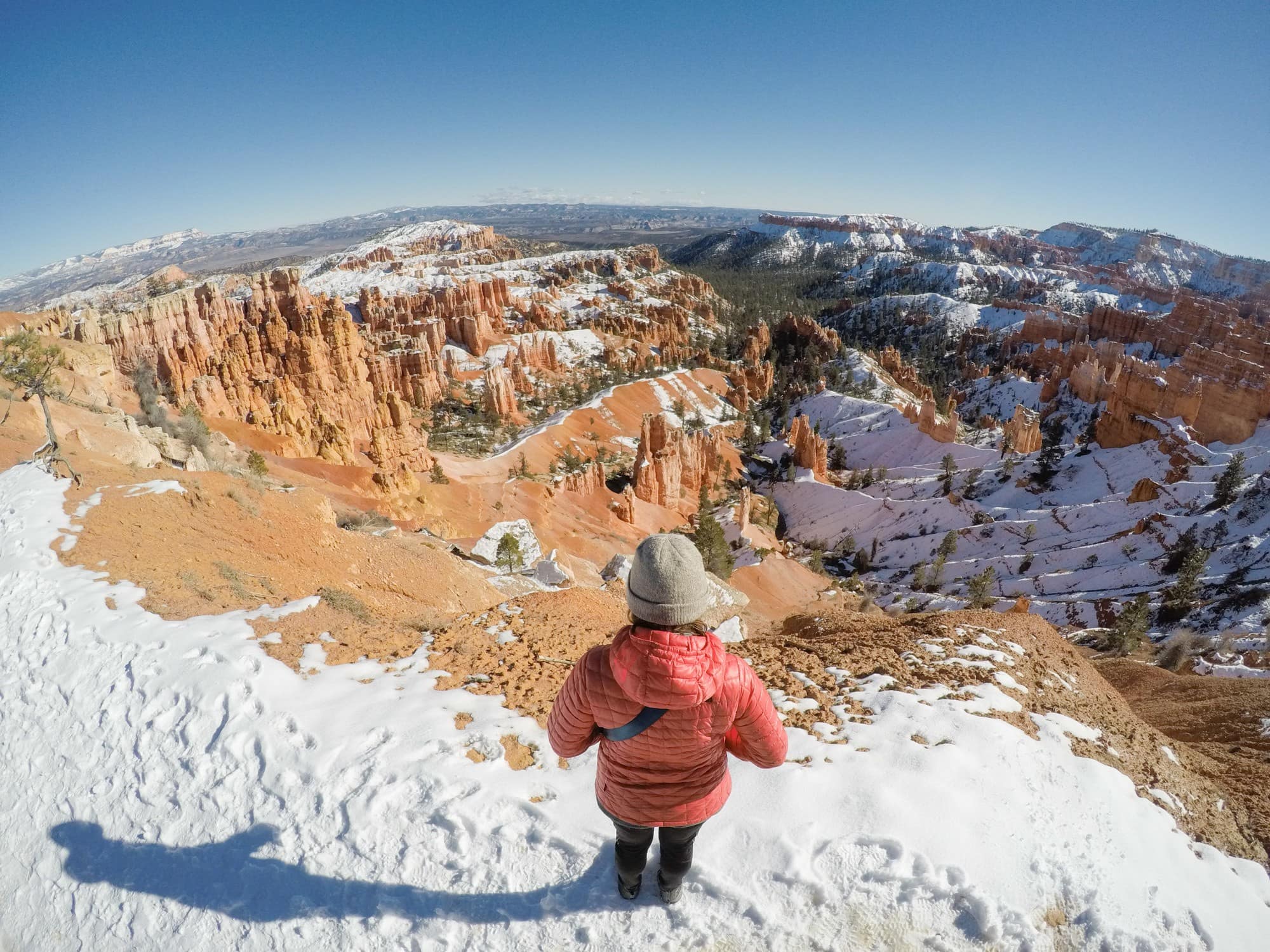 Alright, this one might not necessarily be a warm winter destination, but it will likely be sunny! Plus, you can avoid the sweltering summer heat (and the crowds) in Utah by visiting in the winter off season. Southern Utah can get hit with a little bit of snow, especially at higher elevations in Bryce Canyon, but more likely you'll end up with pleasant daytime temps and quiet trails.
Our week-long Utah road trip itinerary covers Zion, Bryce Canyon, Arches, Canyonlands, and Capitol Reef. Pick one park on the itinerary to explore, or if you have the time, hit them all. Just be sure to pack appropriately for the cold temps and note that some campgrounds are closed in the winter.
Check out this blog post for more National Parks to visit in winter.