5 Reasons to Ski Tamarack in Idaho
With cheap lift tickets, a mom & pop vibe, endless powder, and gorgeous views, here are 5 reasons you should ski Tamarack on your Idaho vacation.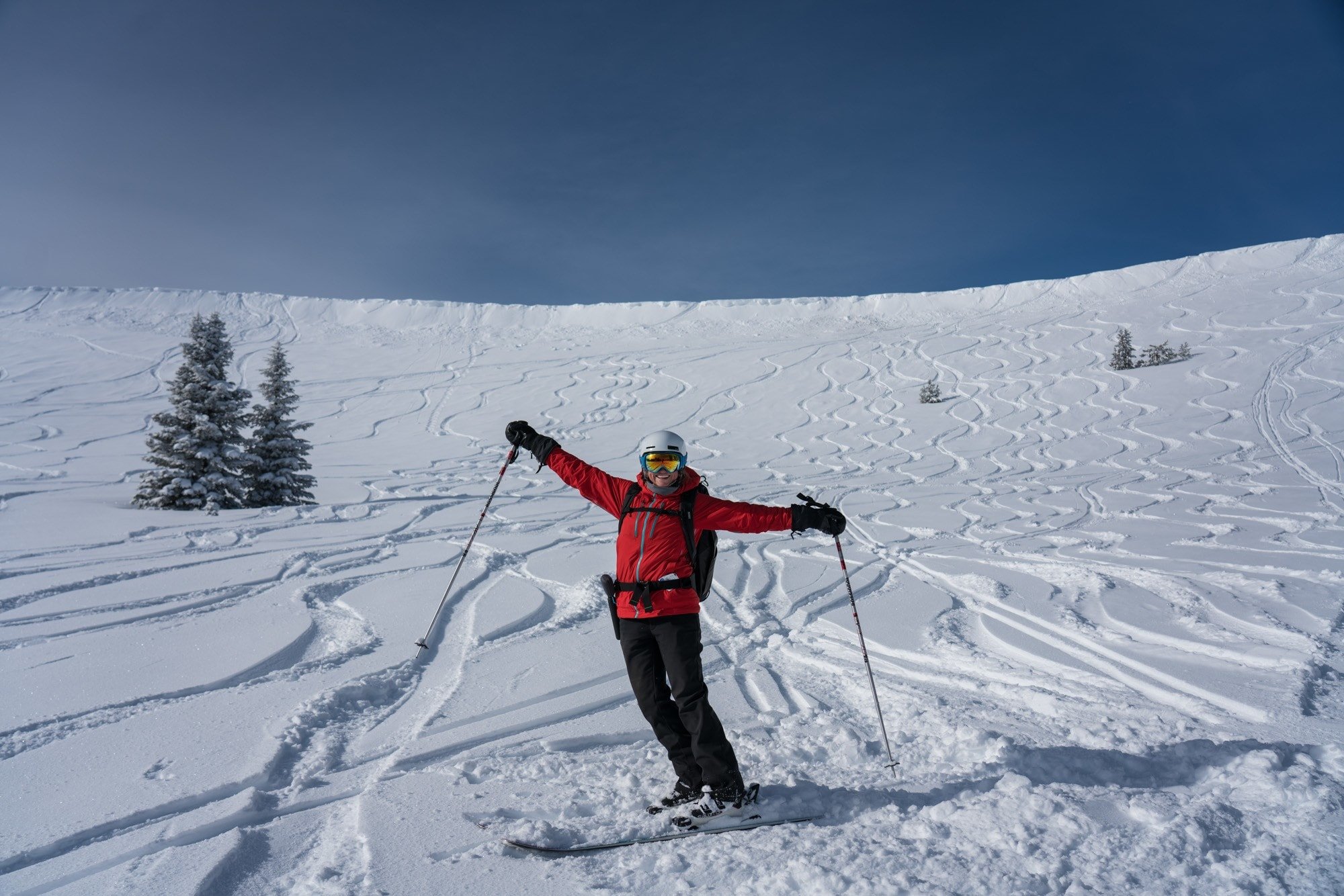 5 REASONS TO SKI TAMARACK IN IDAHO
With over 300 inches of snow a year and 2,800 feet of vertical terrain, Tamarack – Idaho's newest ski resort – should be on your radar. Originally planned as a major ski resort in the early 2000's, Tamarack hit a few bumps in the road when the economy crashed back in 2008. While it still may not have all the bells and whistles of Park City or Vail, Tamarack has made its comeback, and the small scale, mom and pop feel is exactly why we love it.
On a recent 2-hour road trip from Boise in partnership with Visit McCall, we had the chance to ski Tamarack. We were lucky to have bluebird skies, long runs all to ourselves, and we even got some fresh tracks.
If you are looking to plan your next ski vacation, here are 5 reasons you should ski Tamarack.
Fresh Powder for Days
We arrived 3 days after a big storm rolled through. At Alta, my home resort in Utah, three days after a storm, the only place you'd be able to find untracked powder is out of bounds (and even that you'd have to work pretty hard for). Not at Tamarack. Right off the top of the lift, I got my first fresh turns of the season, and that's how it continued all day long. Wide open bowls, some fun tree skiing, and a few challenging steeps kept things very exciting. If you are an experienced backcountry skier or snowboarder with avalanche training and the proper equipment, Tamarack also offers lift-access to endless backcountry.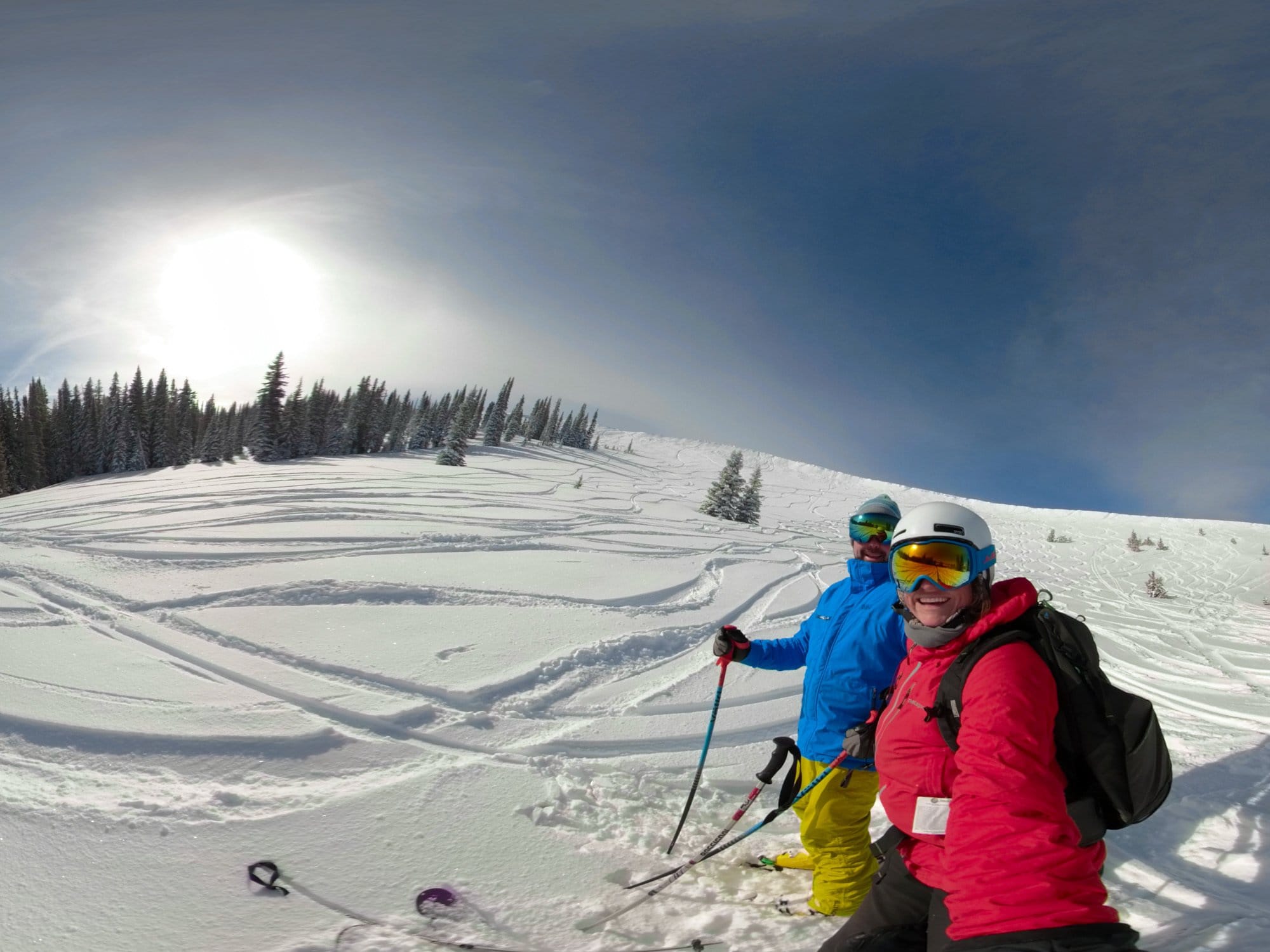 Gorgeous Views
The views from Tamarack are breathtaking, and out of all of the resorts I've skied the last couple of years, Tamarack has many of them beat (Jackson Hole doesn't even compare in my opinion). When you ski Tamarack, no matter where you are on the mountain (even on the lower beginner-friendly runs), you have unobstructed views of Cascade Lake and snow-covered peaks in every direction. On a clear day from the top, you can see all the way to Oregon.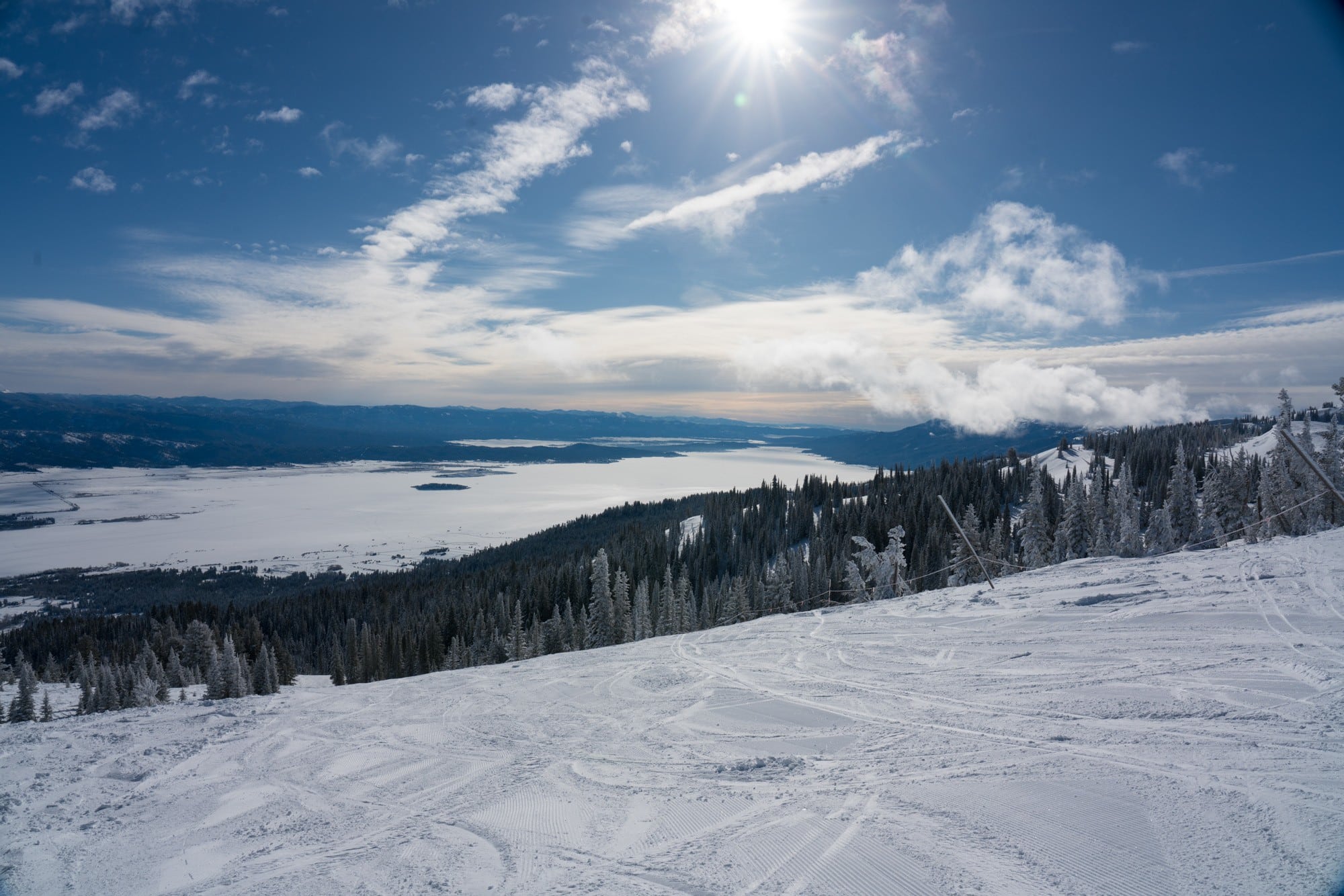 Plan your McCall trip with our 4-day winter itinerary
No Lift Lines
Hate lift lines? You won't find them when you ski Tamarack. When we arrived at the mountain, there were maybe twenty cars in the parking lot. While it was a Tuesday, the locals assured us that even on busy weekends, things move quickly. We skied straight onto the lifts every time and took a number of runs where we didn't see another single person. Plus, Tamarack ranks in the top 3 for most vertical terrain in Idaho, making for some of the longest downhill runs in the state. That combined with the high speed quad that gets you from the base to the summit in less than 10 minutes means you get to spend more time skiing and less time in transit.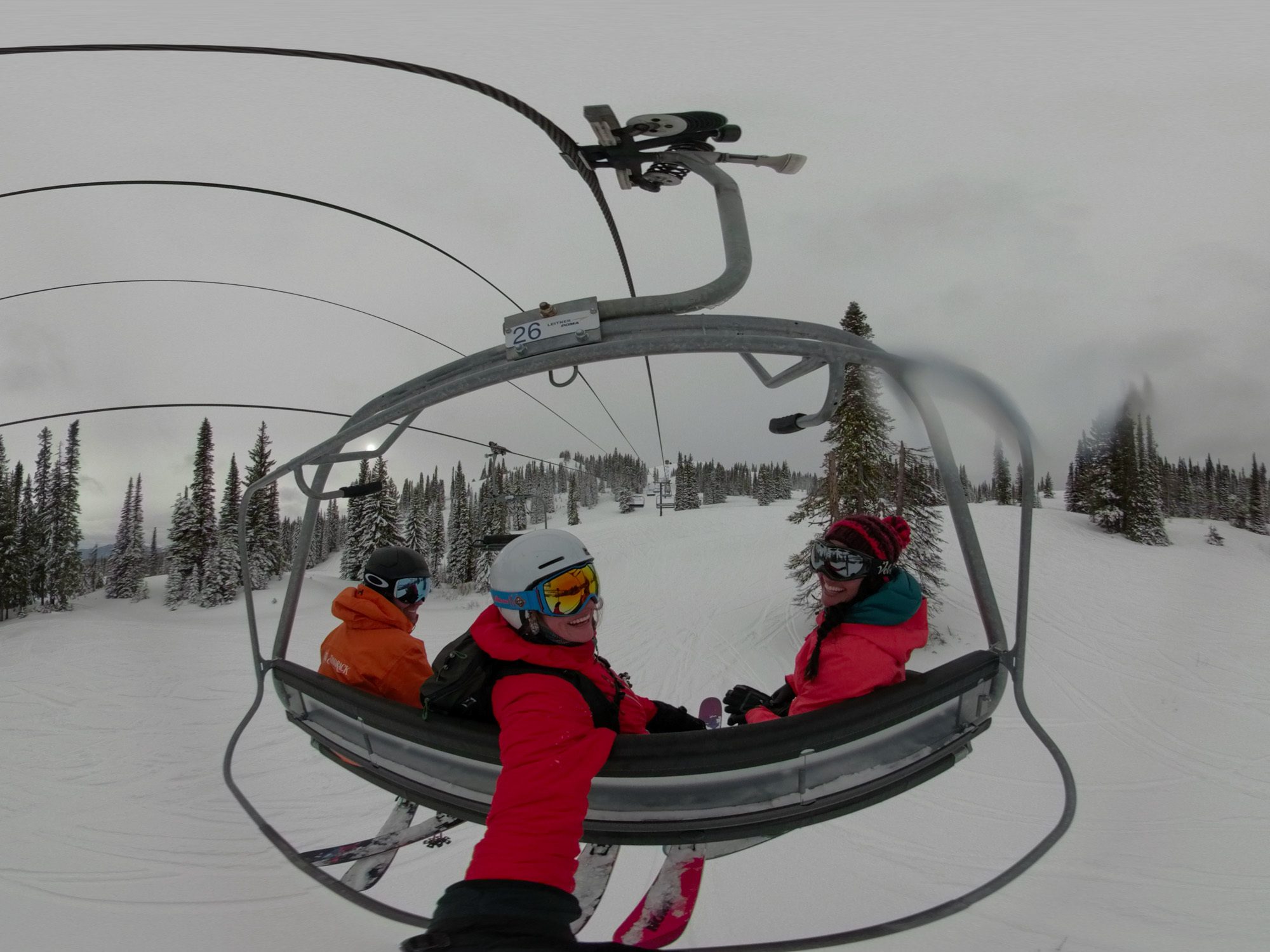 Skiing Tamarack is (relatively) cheap!
The average lift ticket price for resorts across the US this year is just under $100, with some resorts charging as much as $170 a day.
Lift tickets to ski Tamarack are $59.
If you plan on skiing more than one day, snag an express card to save an extra $10 off each ticket. You can eat and drink at Tamarack without breaking the bank, too. Wash down the in-house slow roasted pulled pork sandwich at the Seven Devils Pub with a local IPA for less than $19. Or on the weekends, take a mid-day taco break at the Mile High Cantina where you can scarf two street tacos, a beer, and a shot of tequila for $10.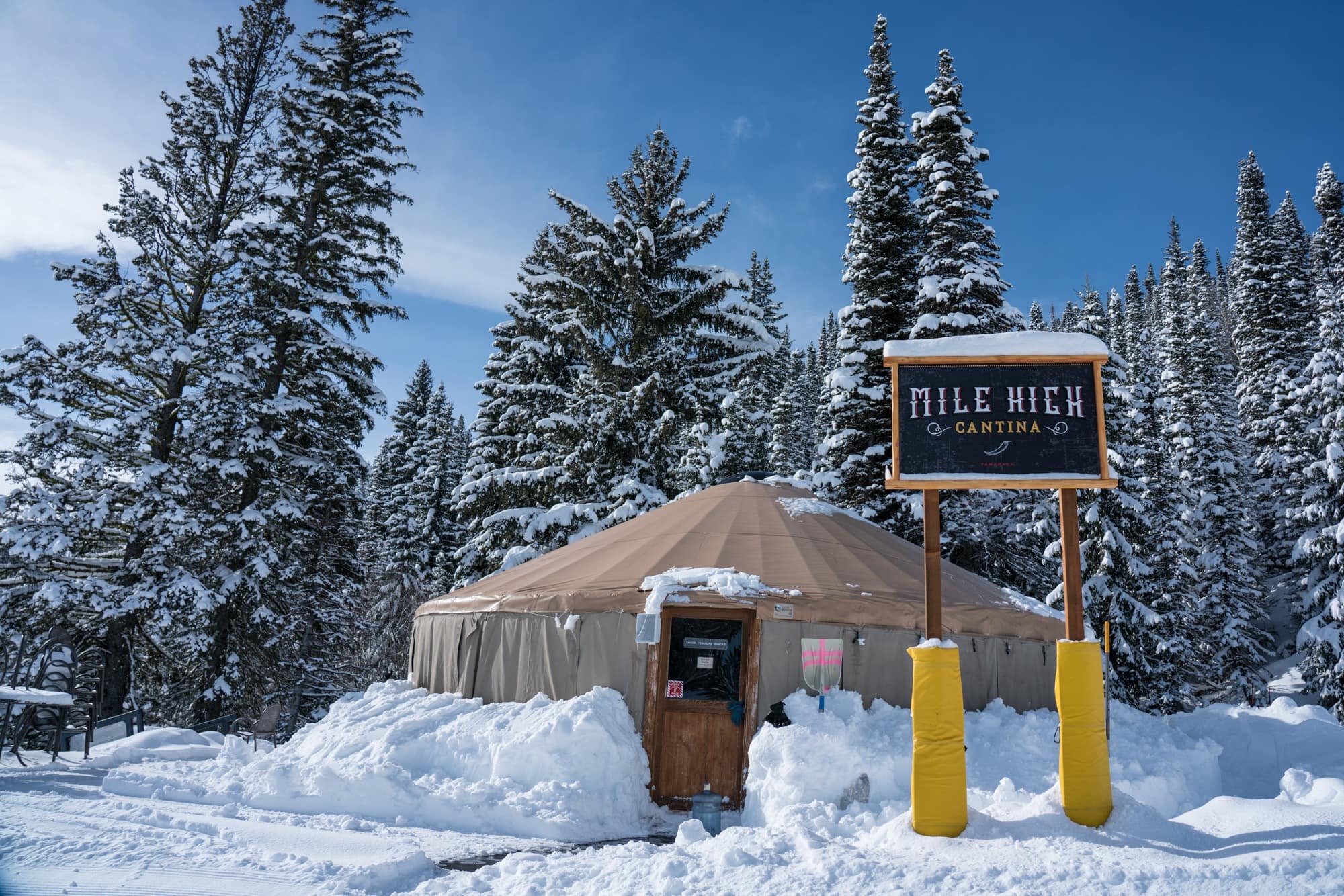 The Tam Fam Vibe
Tamarack has a super welcoming vibe. There is no locals vs tourists feeling here. Everyone we encountered, from the lift attendants to the rental manager and the server at the pub, went out of their way to make us feel at home. This family-friendly sense of community permeates the entire resort and really makes it feel special. Perhaps this is partly due to all that the resort and surrounding community have been through over the years. Even as the resort has switched hands, the Tam Fam has stuck together with a shared love for this mountain and have continued to welcome visitors with open arms.
Would you like to ski Tamarack? Where is your favorite ski destination?