TOP THINGS TO DO IN KAUAI FOR ADVENTURE TRAVELERS
Last year we spent two action-packed weeks on the island of Kauai and had a blast exploring the beautiful landscapes, trails, and beaches. Whether you want to snorkel with turtles, hike to a waterfall, or see the island from a doors-open helicopter, there is no shortage of bucket list adventures to check off during your trip. In this blog post, I share a list of the best adventure activities and things to do in Kauai. If you're preparing for your own trip to Hawaii don't miss my Hawaii Packing List for Hikers & Outdoor Enthusiasts, and if you're considering vanlife on Kauai, read this post first!
A note before you go: In addition to actively practicing Leave No Trace ethics, it is equally as important to be a respectful tourist. Kauai is a small island that's exploding with tourism, so be thoughtful and conscientious while you're there. Avoid blocking people's driveways at crowded trailheads, follow any warning signs while on the trails and in general, just be aware of your impact.
Whether you're catching the aloha spirit or a wave, here's your guide to the top things to do in Kauai.
Adventurous Things to do in Kauai – Mapped!
Here is a map of the best Kauai activities for outdoor enthusiasts.
Hike the Mahaulepu Beach Trail
The Mahaulepu Beach Trail was one of my favorite hikes on the island that we did on our recent trip and is one of the best things to do in Kauai. The hike starts at Shipwreck Beach just a mile north from the Grand Hyatt in Poipu. This 2 mile-long, out and back hike starts with a quick climb up to the top of the cliffs, where you'll get great views of the South Shore. Depending on what you'd like to do, you can stop and turn around wherever you like, but the farther you go, the prettier and more secluded it gets.
About halfway through, you'll intersect the golf course at the 15th hole. Just continue to hug the cliff on the edge of the golf course, and you'll drop back down onto the trail. Eventually, the trail descends down onto a beautiful, soft white sand beach that is frequented by endangered monk seals. If there are any seals on the beach, give them their space for their protection and your safety.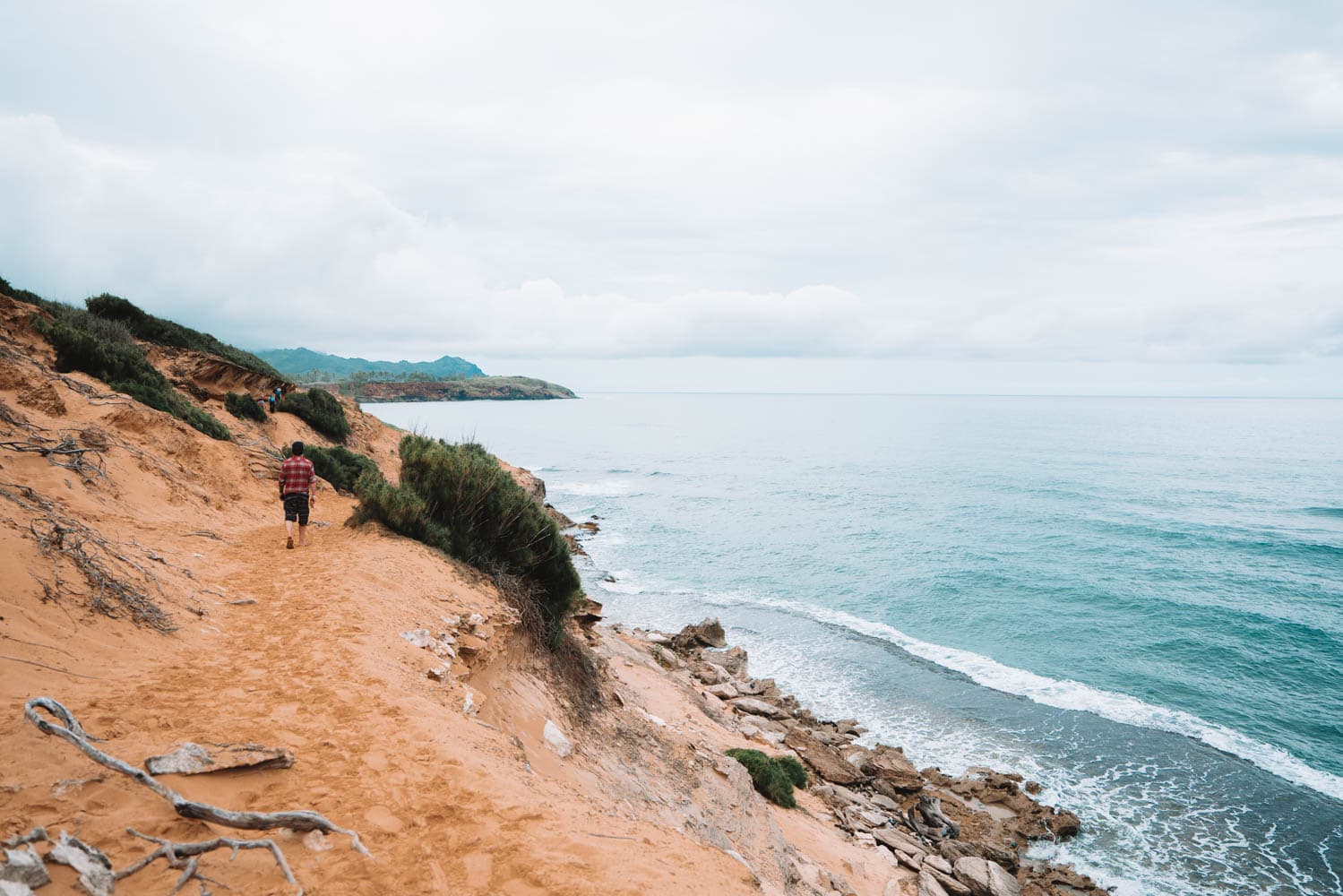 Go Snorkeling in Poipu Beach Park
Snorkeling is a must-do in Kauai, and in Poipu Beach Park, there is the opportunity to see turtles, live corals, parrot fish, and more marine life. Poipu Beach is divided into two parts: a swimming beach and a protected snorkeling area which is directly in front of the Marriot Waiohai Beach Club. Rent flippers, a mask, and snorkel for the day, and hang out at the beach when you're done.
While you're exploring the aquatic paradise make sure to avoid touching the corals or accidently kicking coral with your fins. Don't touch anything or approach wildlife and leave it exactly as you found it. As always, follow the Leave No Trace principles both on land and underwater. We also suggest sticking to reef safe sunscreen, as many sunscreens contain chemicals that can harm marine life. One of our favorite reef-safe sunscreen brands is ThinkSport Sunscreen or check out Hawaiian made Kokua Sunscreen.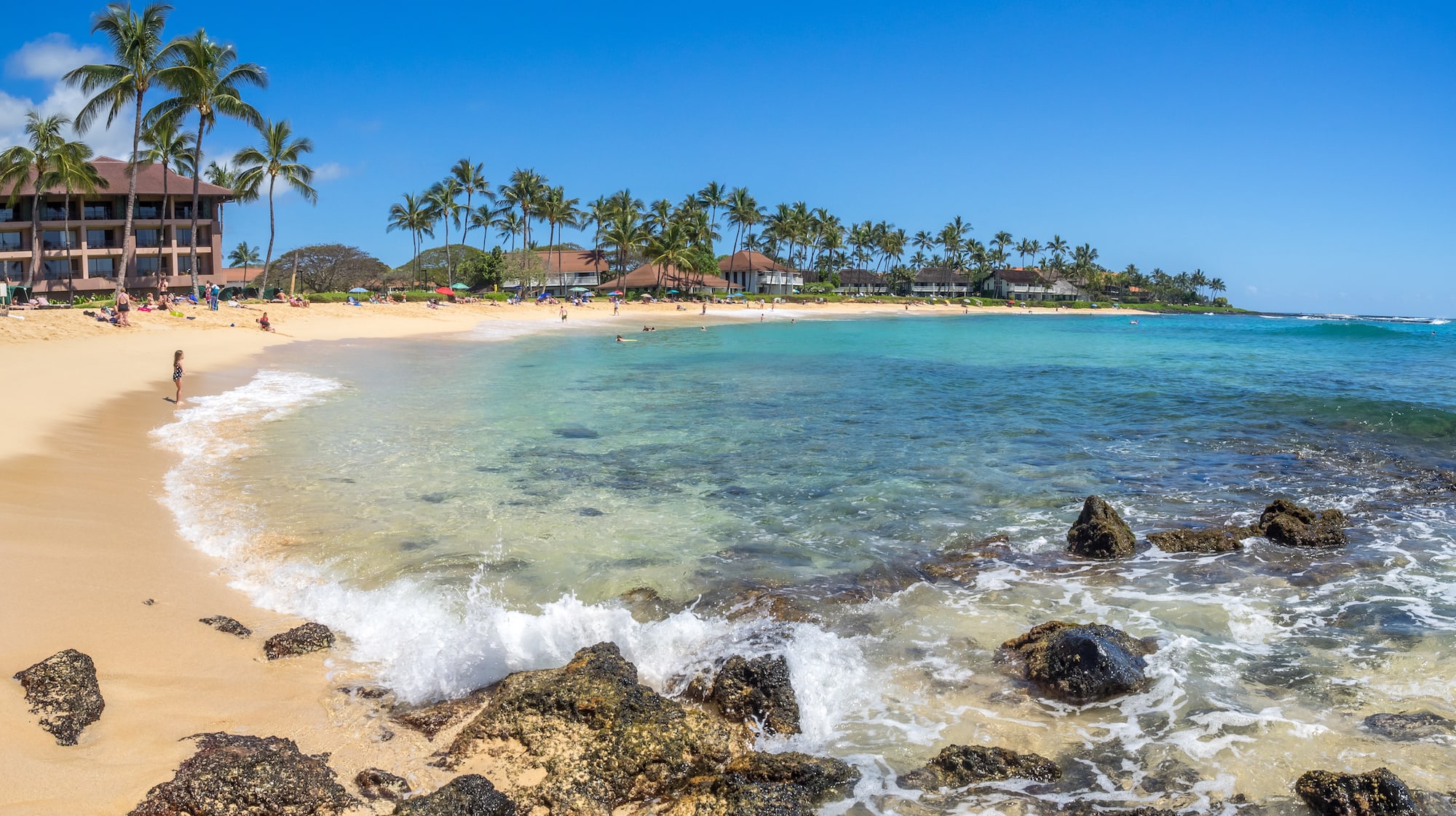 Doors-off Helicopter Tour with Jack Harter
The doors-off helicopter tour with Jack Harter is one of the best things to do in Kauai. Apart from being thrilling, the doors-off option allows you to get the best photos from up high with no glare from the windows. It's also a great way to avoid crowds and get a new perspective on the island.
As the weather is unpredictable, wear long pants, good shoes, and an extra layer. They also require that cameras be securely attached to your body with a wrist or neck strap.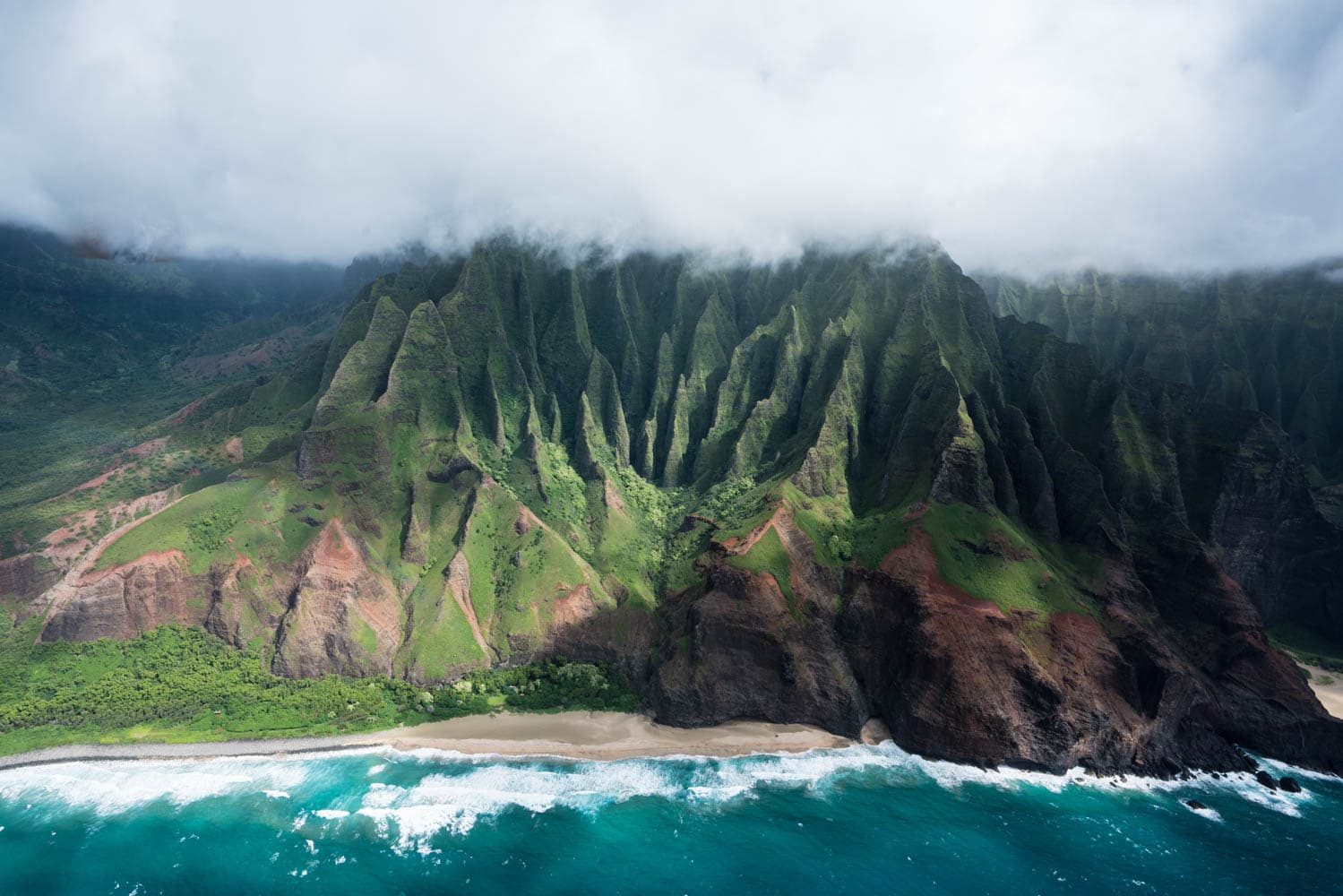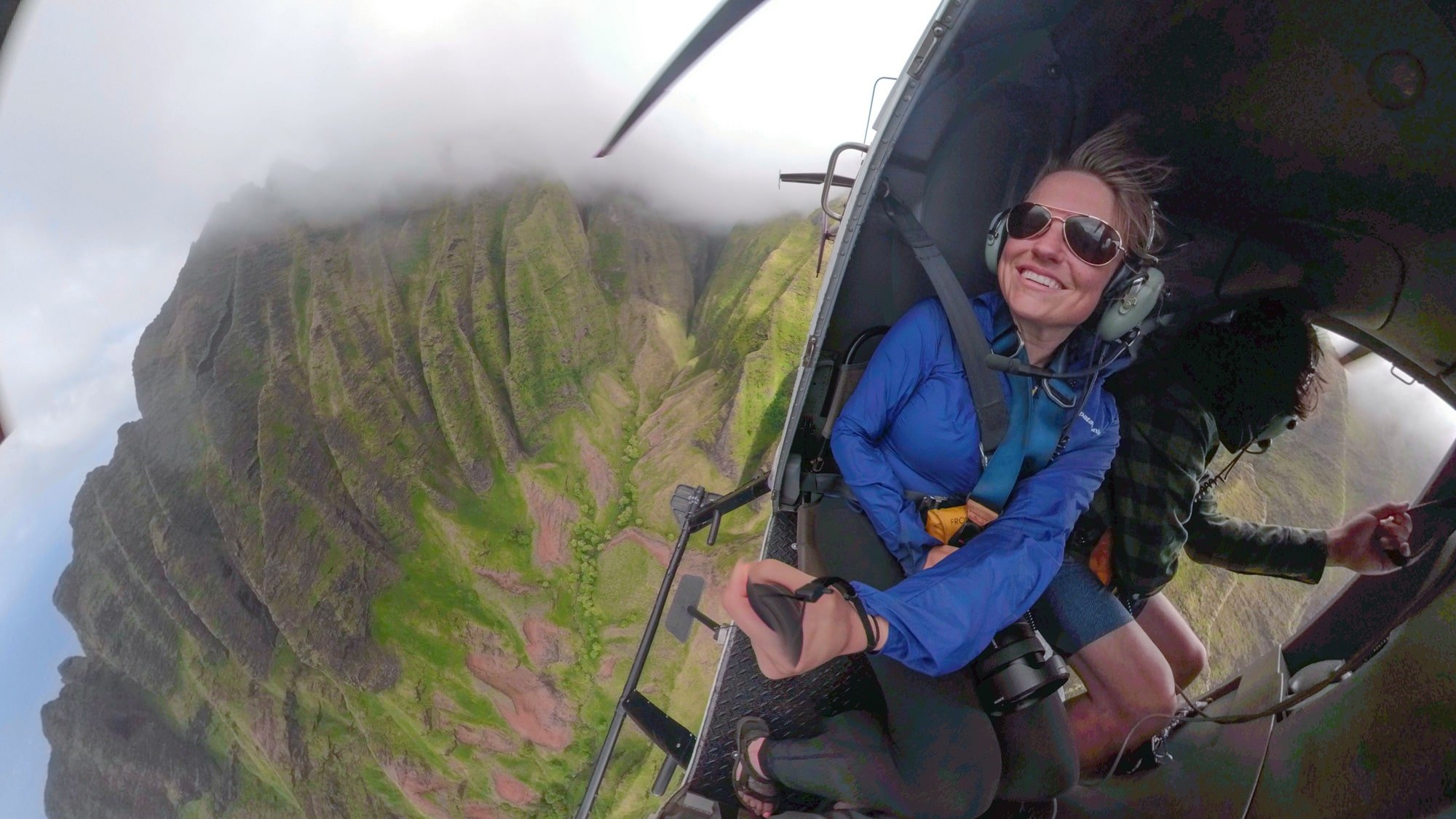 Hike in Koke'e State Park
Koke'e State Park is home to some longer, super famous hikes on Kauai, namely the Awa'awapuhi Trail. We hiked the Alaki Swamp Trail but sadly didn't get the views due to incoming fog. We also missed out on the Awa'awapuhi Trail due to recent flooding which resulted in muddy and dangerously slippery trails.
However, with better weather luck, these trails give you the best that this old island has to offer with iconic coastal cliffs that plunge down into the Na Pali Coast.
Plan for at least 1-2 full-days in Koke'e for hiking and visiting the overlooks and breaking a sweat on the trail. You can check current trail conditions and information about the park on their website.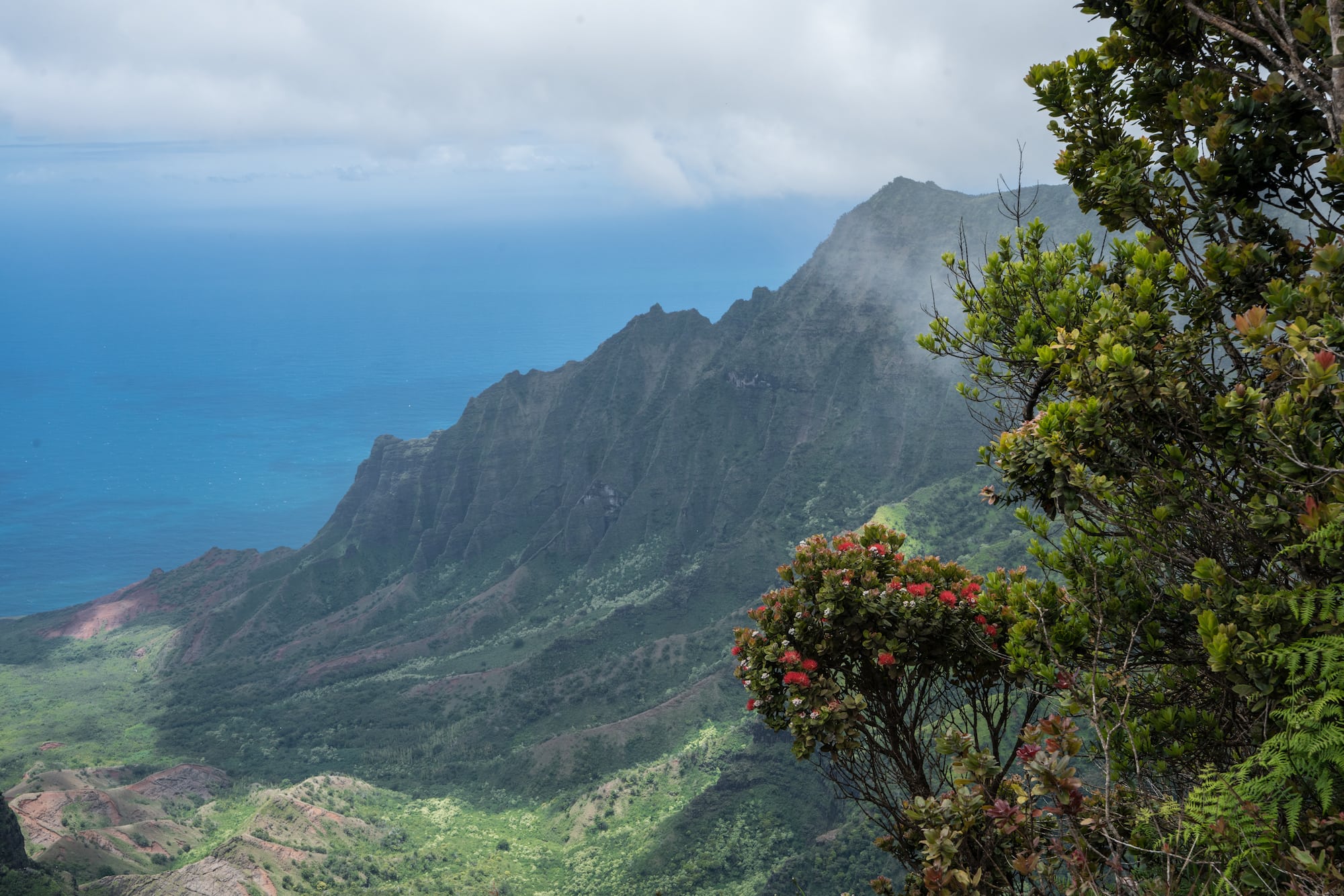 Considering vanlife for your Kauai vacation? Read this post FIRST!
Zodiac Tour of Na Pali Coast with Captain Andy
Take a tour of the Na Pali Coast with Captain Andy's Raft Day Expedition. The zodiac boats allow you to go deep into some of the sea caves, and if you are lucky like we were, see Hawaii's famous dolphins from the water level. I will say it can be a rough ride depending on swell, but it is a fun and exciting thing to do in Kauai and gives you a different perspective of the Na Pali coastline. If you're prone to seasickness consider taking natural ginger tablets the night before and day of. You can also try using Sea-Bands to help with motion sickness.
If you'd rather have a smoother trip on the water, consider one of Captain Andy's sailing trips instead.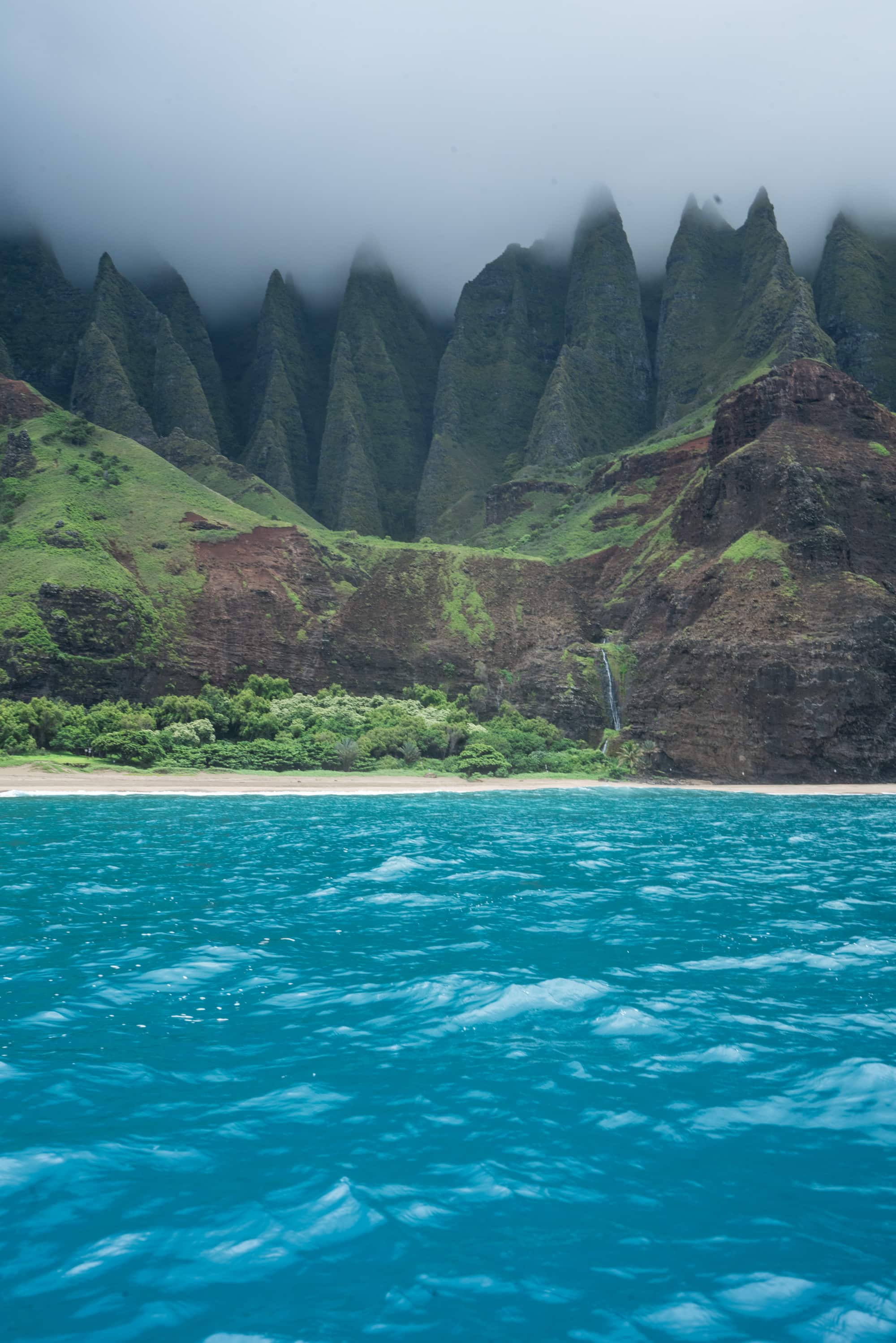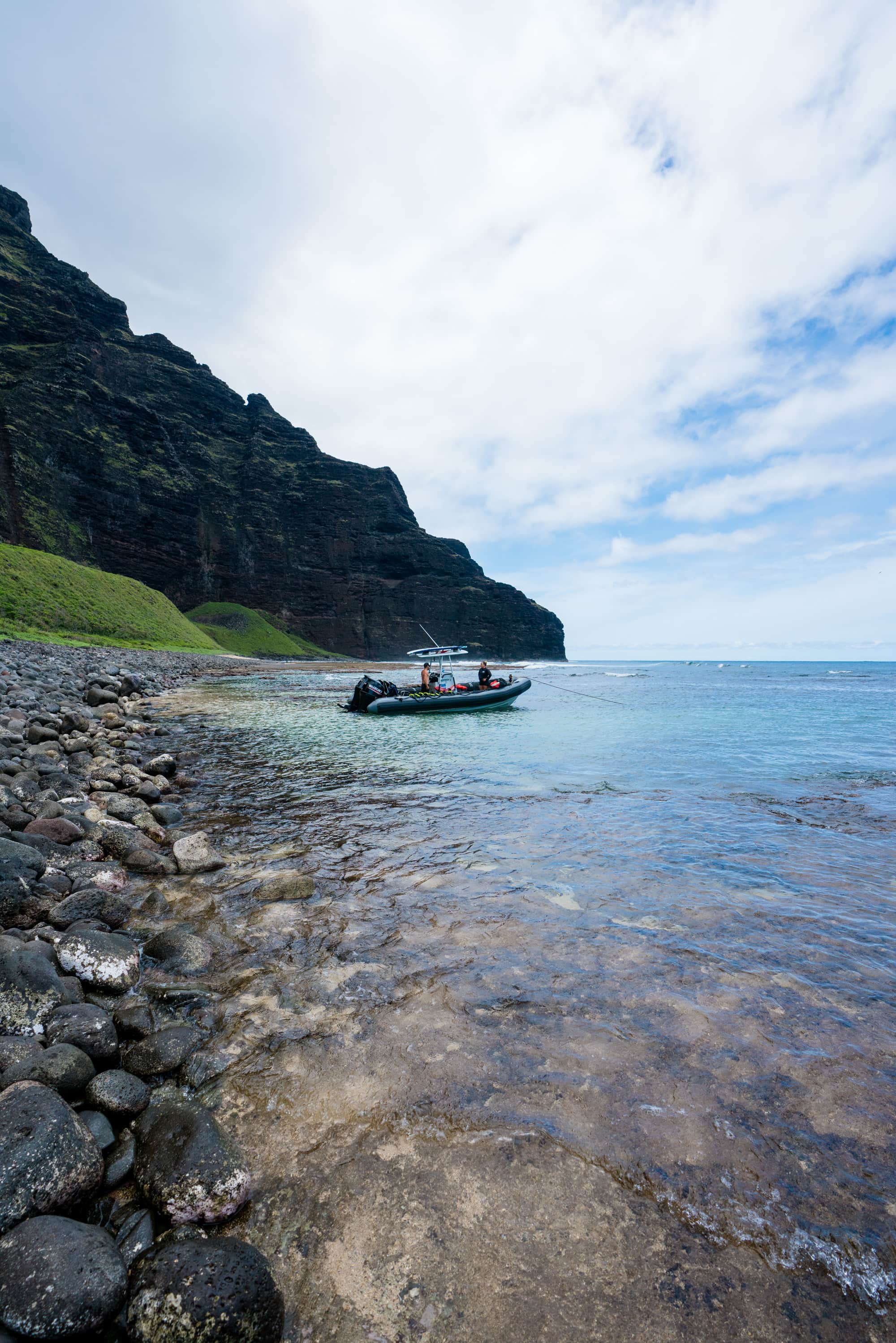 Kayak Wailua River to Secret Falls
This outdoor adventure, which I did way back in 2004, is well worth adding to your itinerary. You can kayak or paddleboard 2 miles up the Wailua River that eventually brings you to shore. Here, you'll embark on a 30 minute, moderate but muddy hike up to Secret Falls. Bring your bathing suit, bug repellent, a few layers, and your camera to capture this beautiful spot. You can rent kayaks from Kayak Kauai.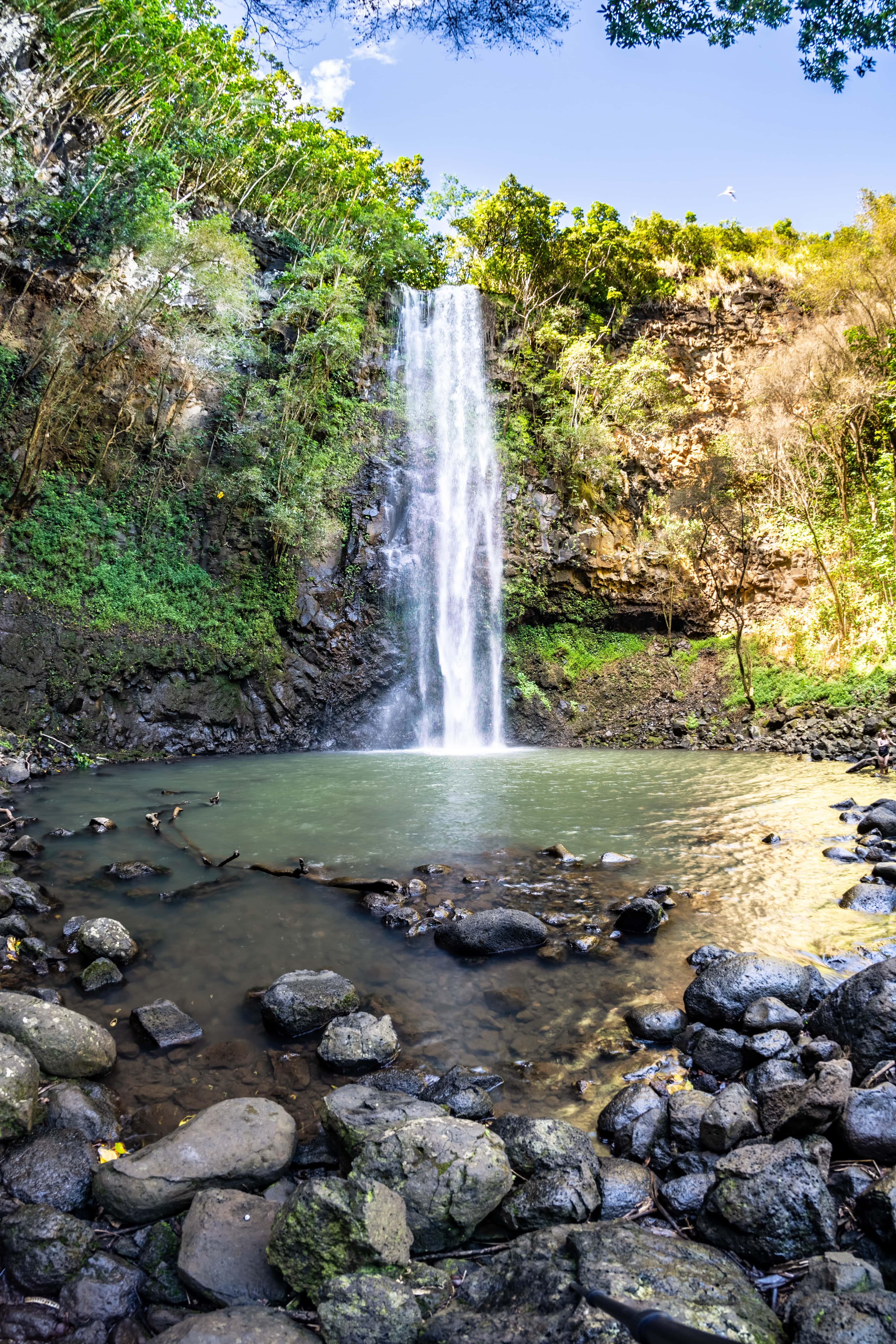 Ho'opi'i Falls Hike
A 2 miles, this out and back hike features a few small waterfalls and is a peaceful area to explore. This often-muddy trail runs alongside a river and through a forested area before spitting you out at Ho'opi'i Falls. Bring a towel and a change of clothes if you think you might want to go swimming. Parking is limited, so make sure you don't block people's driveways. As you hike, make sure you stick to the blazed trail as the other land is private property.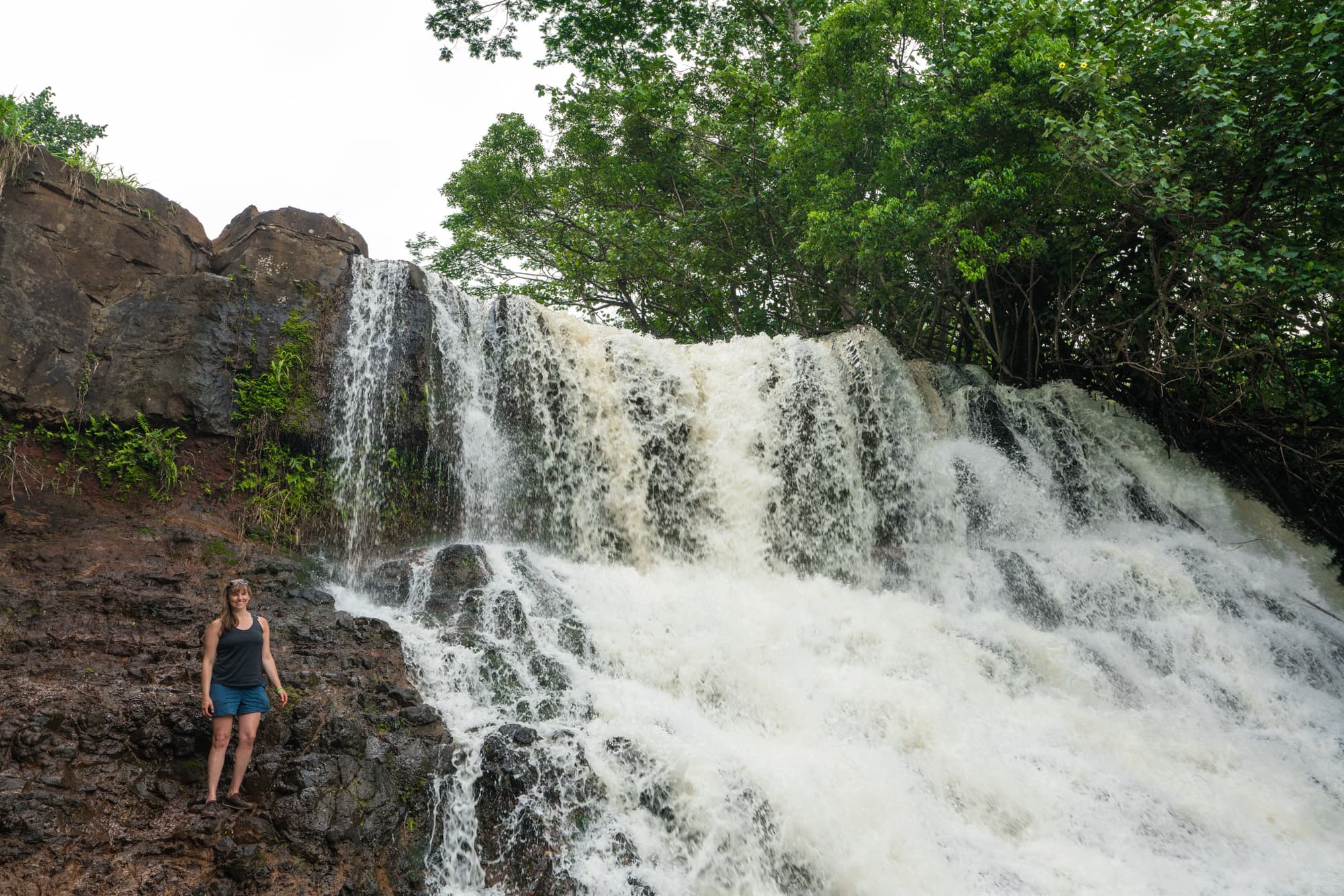 Hanakapi'ai Falls Hike
One of the top things to do in Kauai is a hike to their picturesque waterfalls and Hanakapki'ai Falls is no exception. You can do this as an 8-mile day-hike or as part of a multi-day backpacking trip along the Napali Coast on the Kalalau Trail. This strenuous hike, which I did back in 2004, begins at Ke'e Beach and requires a 2-mile climb along the coast. After reaching Hanakapi'ai Creek, you'll turn up the valley for 2 more miles of river crossings, boulder hopping, and route finding until you reach a 500-foot waterfall with a chilly pool you can cool off in. Like many of the other hikes listed here, you'll want a good pair of hiking water shoes. I recommend Astrals.
*Note: The Division of State Parks website lists this as currently closed, so make sure you check before you head out to the trailhead.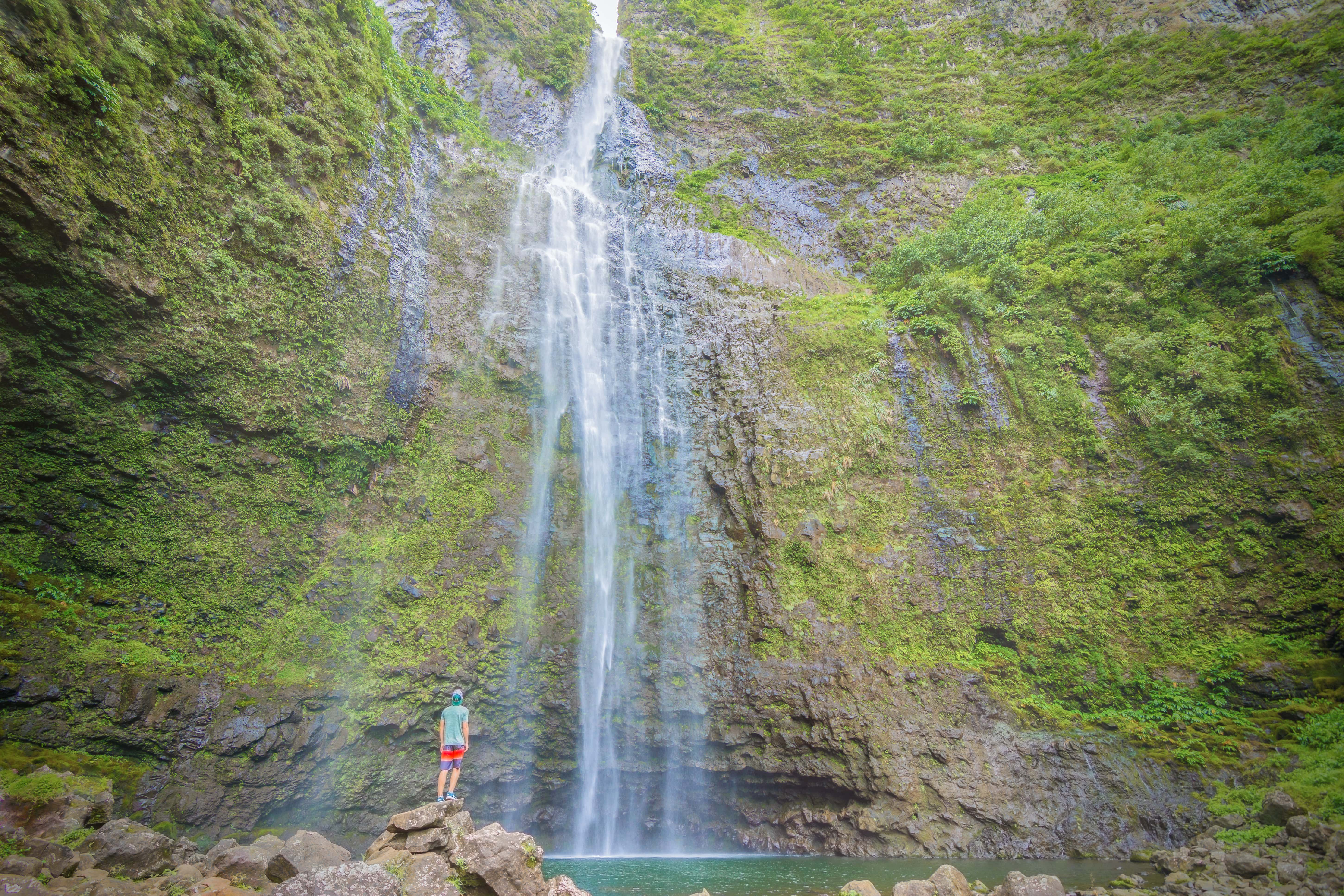 Get my full Kauai packing list for adventure travelers
Waimea Canyon State Park
A top thing to do in Kauai is visiting the beautiful Waimea Canyon State Park. It's totally free and has tons of scenic hikes in and around the colorful gorges. While you're here make time to hike either the Iliau Nature Loop and Kukui Trail for incredible views of the canyon contrasted with the lush Hawaiian landscape. Want to explore more? Reserve a campsite up at nearby Koke'e State Park.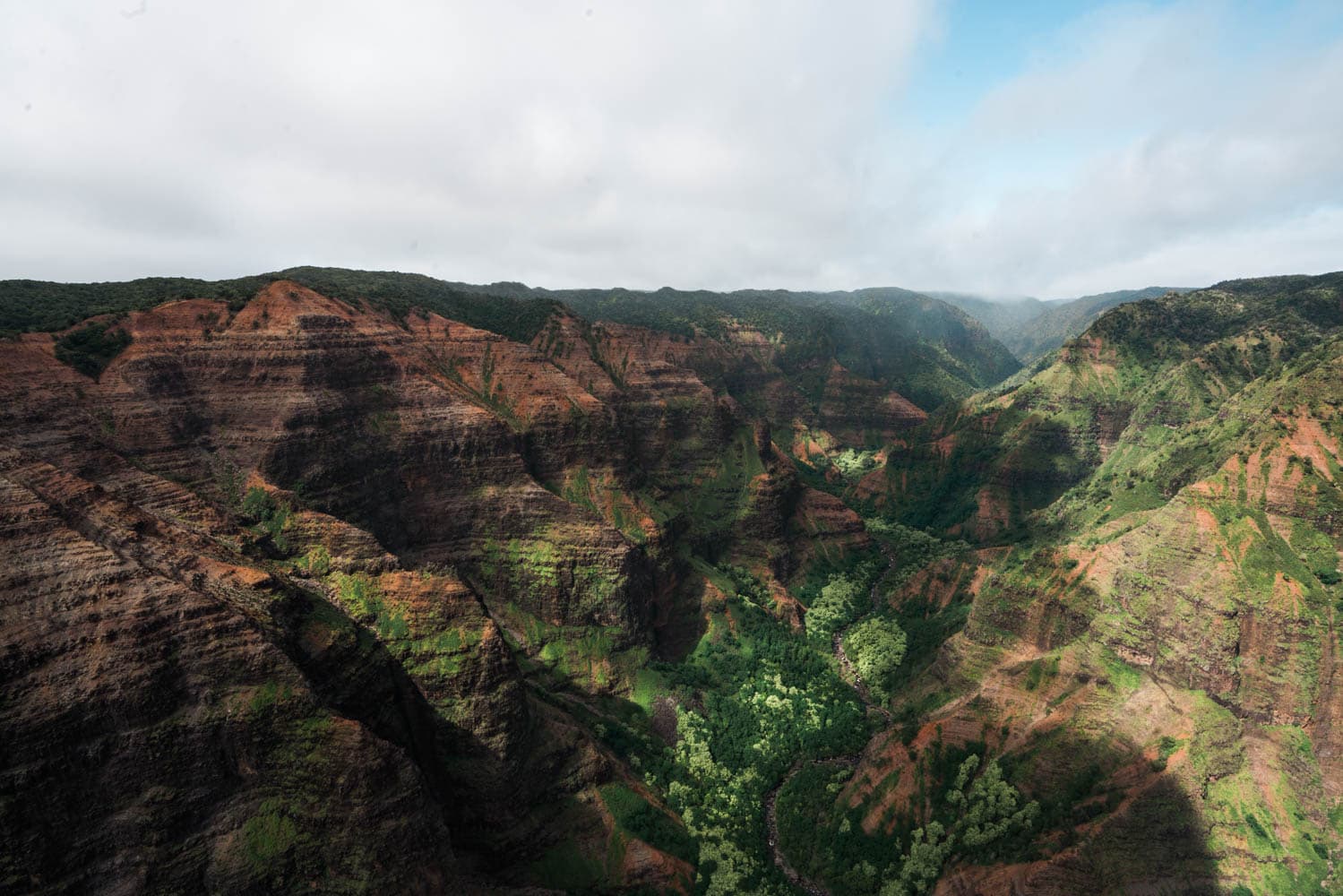 Sleeping Giant Hike
Take in the scenic views of Kauai's eastern coast from the top of popular Sleeping Giant. This is one of three hikes on the Nounou Mountain Trails; Sleeping Giant is named because of the way it looks like the silhouette of a sleeping person from anywhere on the island. This 3.6 mile-long (round-trip) out and back hike has a rapid elevation gain of 1,000 feet, and you'll be rewarded with 360-degree views from the top.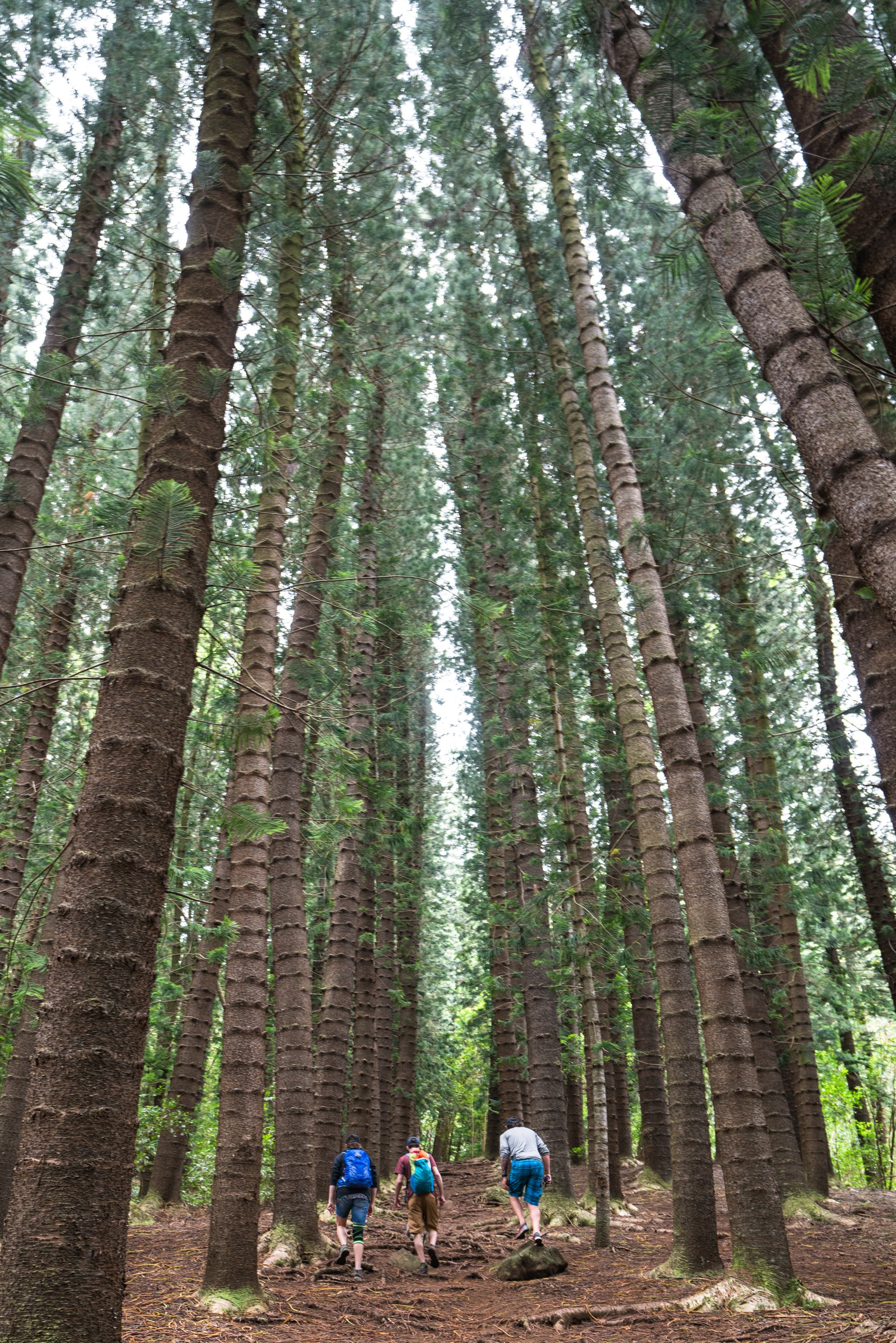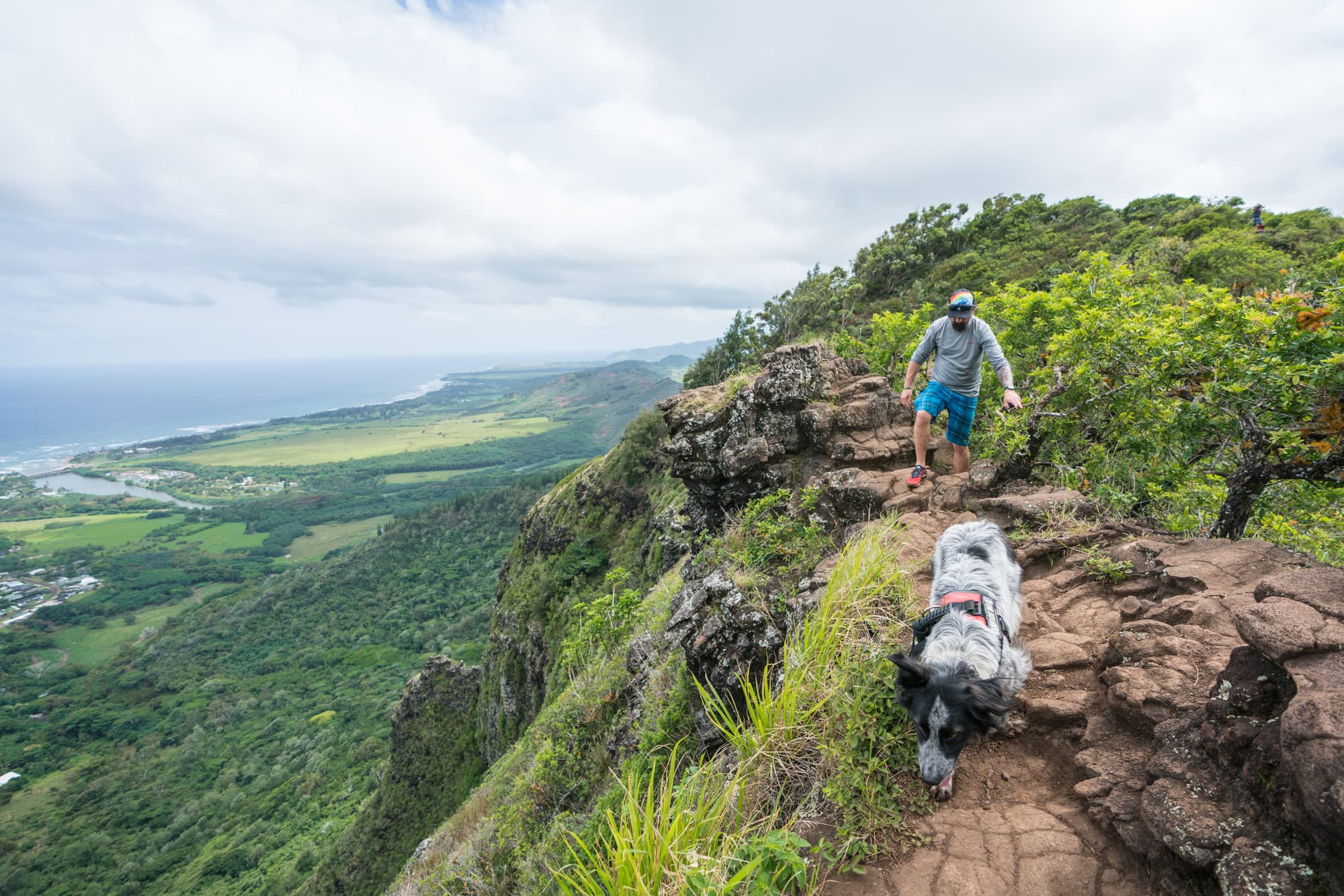 Chill at Hideaways Beach
Avoiding the crowds and scouting out secret spots remain at the top of best things to do in Kauai. Hideaways Beach is a small, but a gorgeous stretch of white sand just around the bluff from the St. Regis in Princeville. Parking is limited, so get there early.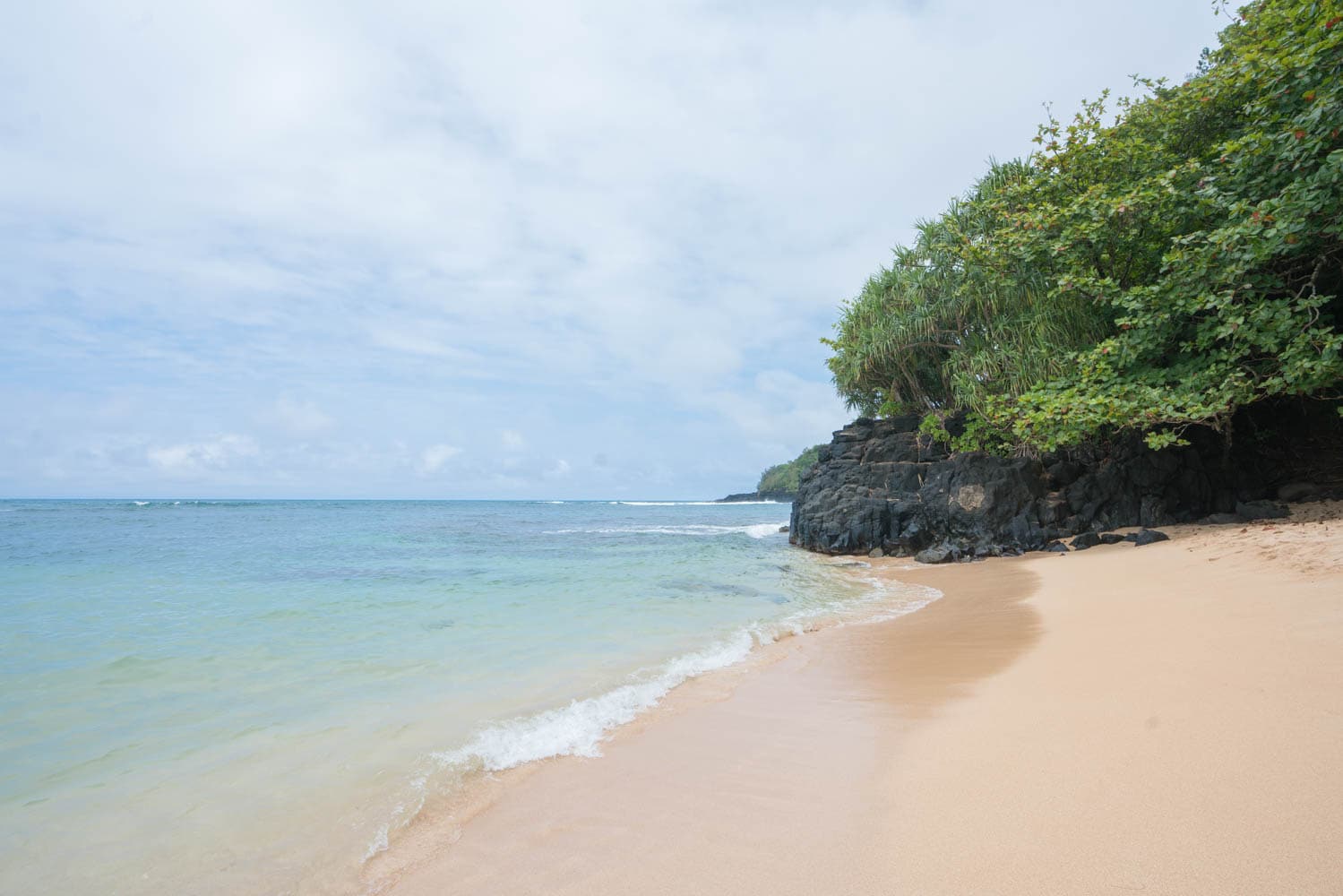 Spend a day in Hanalei
A crescent-shaped coastline marks the watery limits of Kauai's Hanalei, a cute and lowkey beach town that's worth a visit. Here you can take a break from hiking and swimming to explore the town's shops, galleries and dive head first into all great places to eat.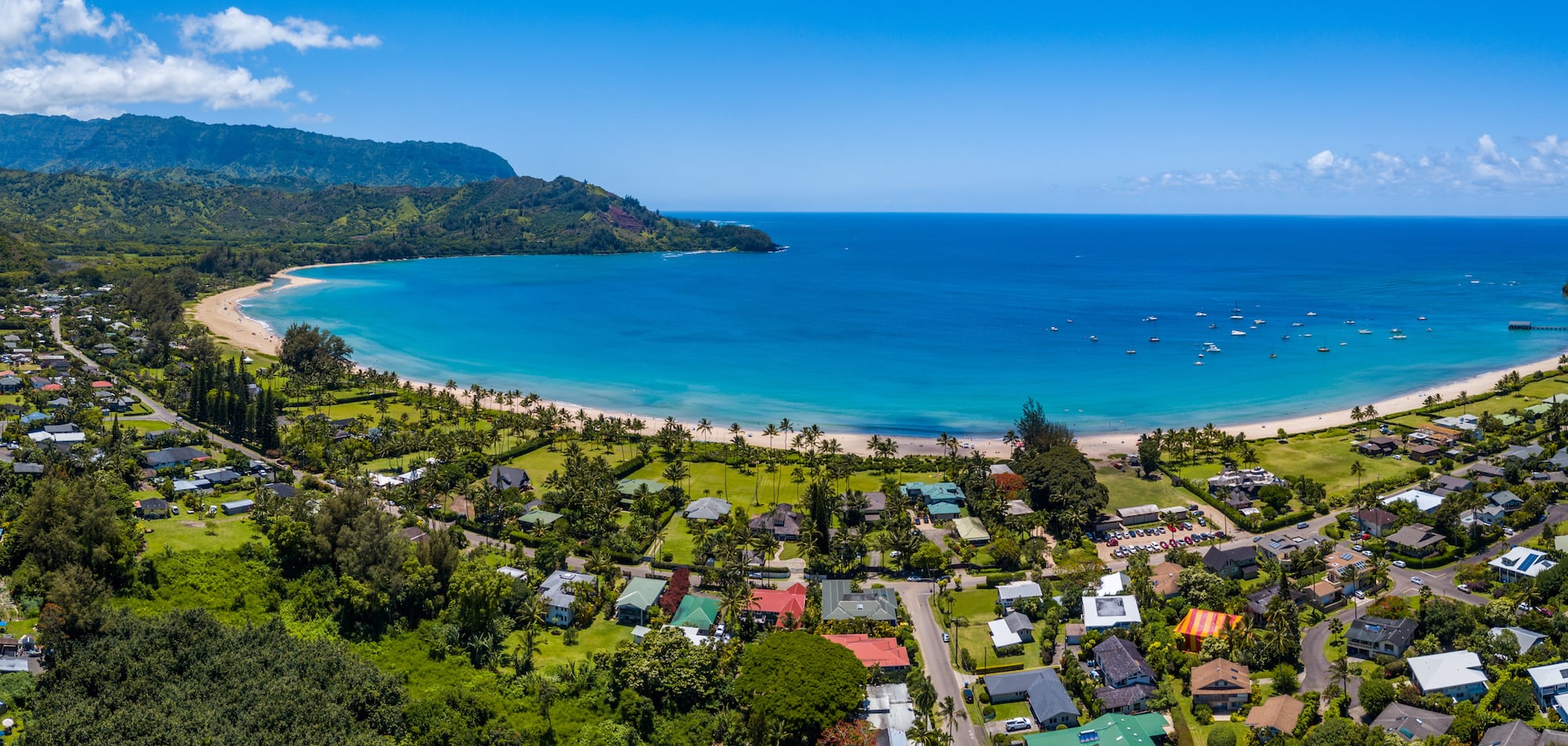 Queen's Bath Trail
*UPDATE…THIS TRAIL IS NOW CLOSED* – This natural tide pool on the island's North Shore is a worthy half-day excursion that can be combined with a visit to Hanalei. Visitors can hike for less than a mile out to the point where igneous rock has formed a clear blue pool. While this is an extremely scenic spot, it can also be dangerous if you don't follow the signs and warnings. Only take a dip when the seas are calm and the tide is out. Be careful with the incoming swell. Involving the locals in harrowing rescues at this location can also put their lives in serious danger, so be respectful of the land and the people when visiting.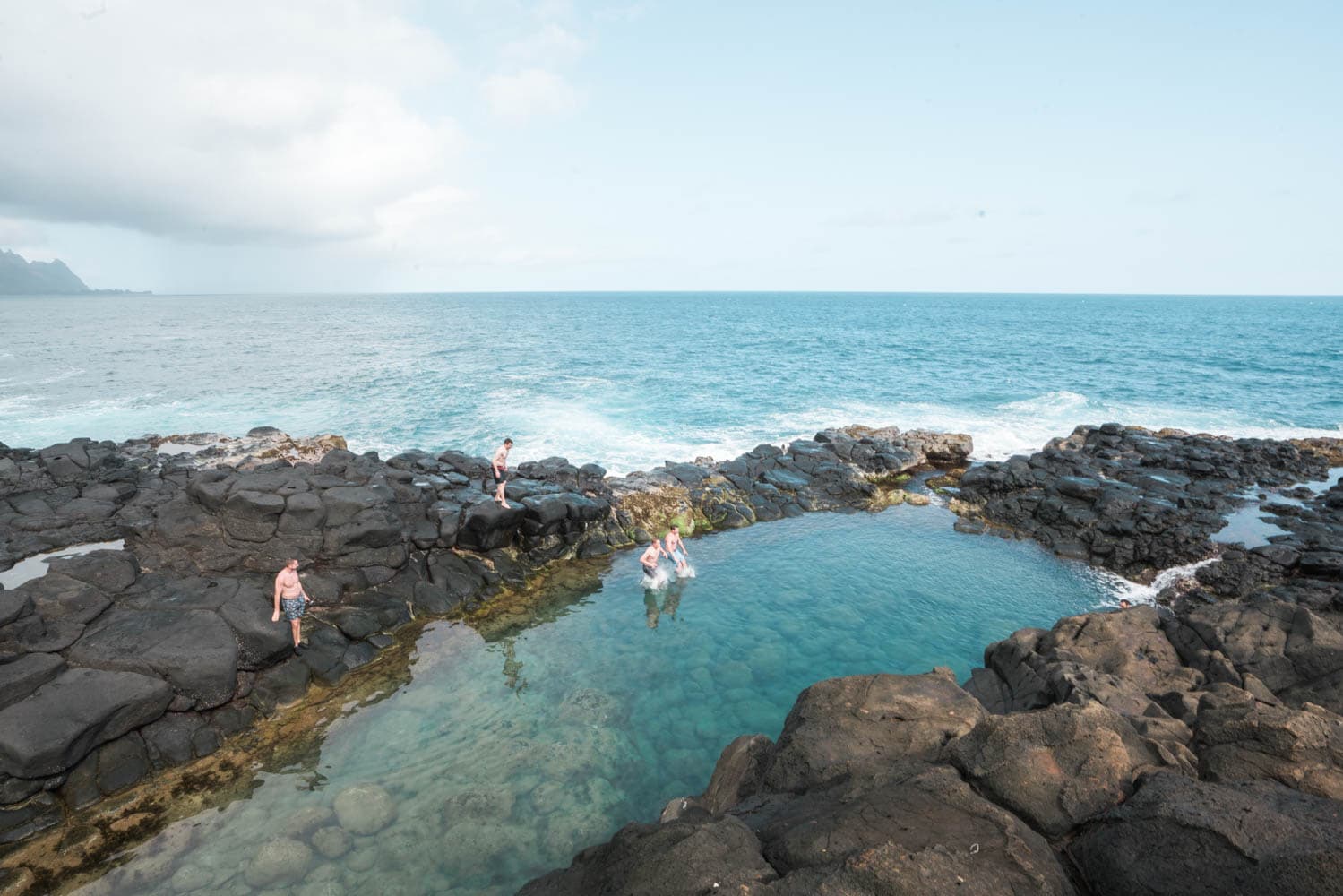 Surf Lessons with Kauai Surf School
All wannabe surfers or those looking to learn a thing or two can take a lesson at Kauai Surf School in Poipu Beach. The instructors are friendly, helpful and patient, so don't hesitate to try it if you've never surfed before. Plus, it's open to people of all ages, so you can book a lesson if you're with the whole family. As a bonus, the beach isn't super crowded so you won't have to feel like you have an audience.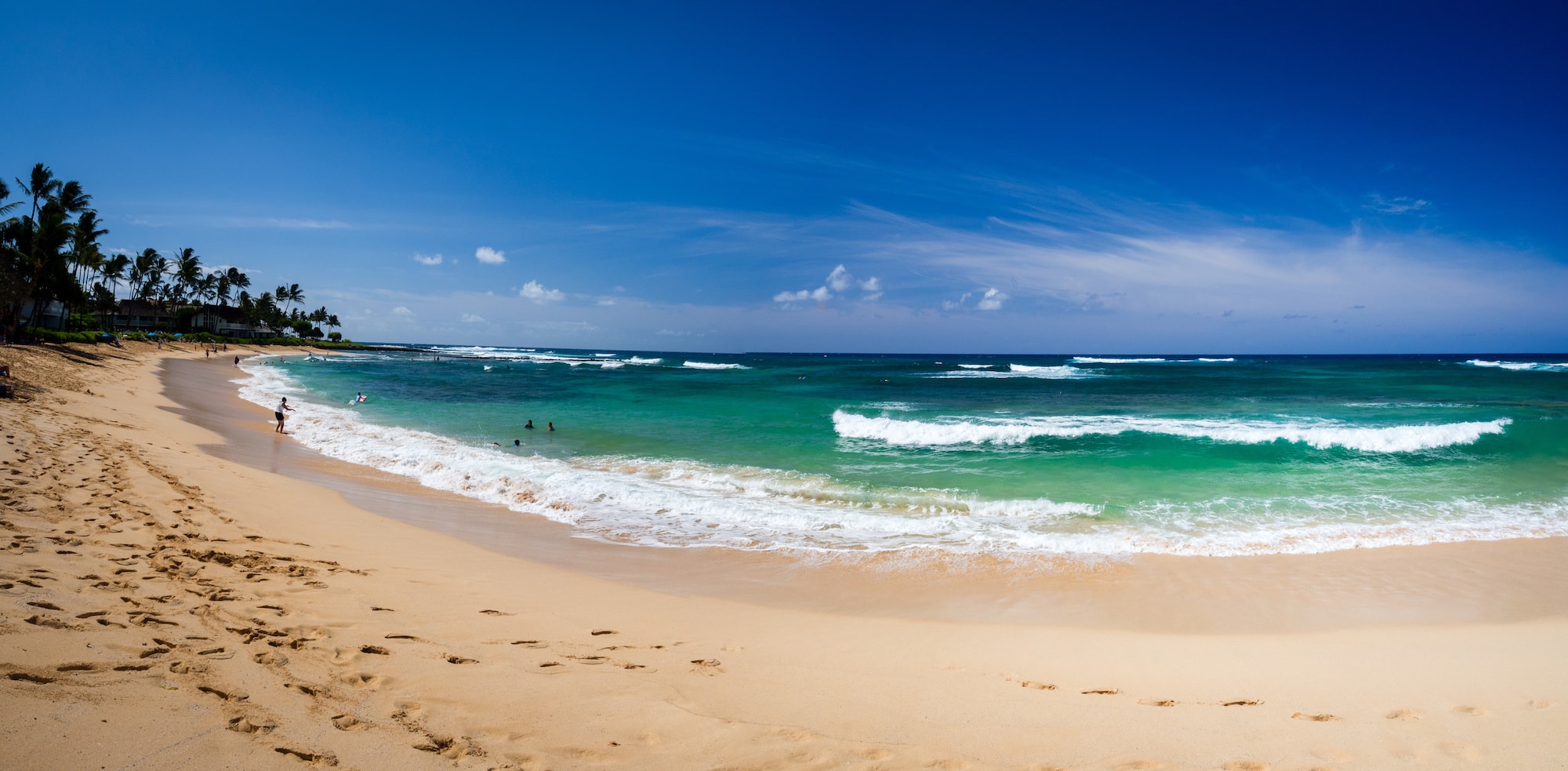 Visit the Kauai Coffee Plantation
Visiting the Kauai Coffee Plantation only takes an hour and is a great rainy day activity on Kauai. The plantation has a self-guided walking tour where you can learn about the process of growing, roasting, and brewing coffee. After you're done, grab a free sample or purchase a bag of beans to take home.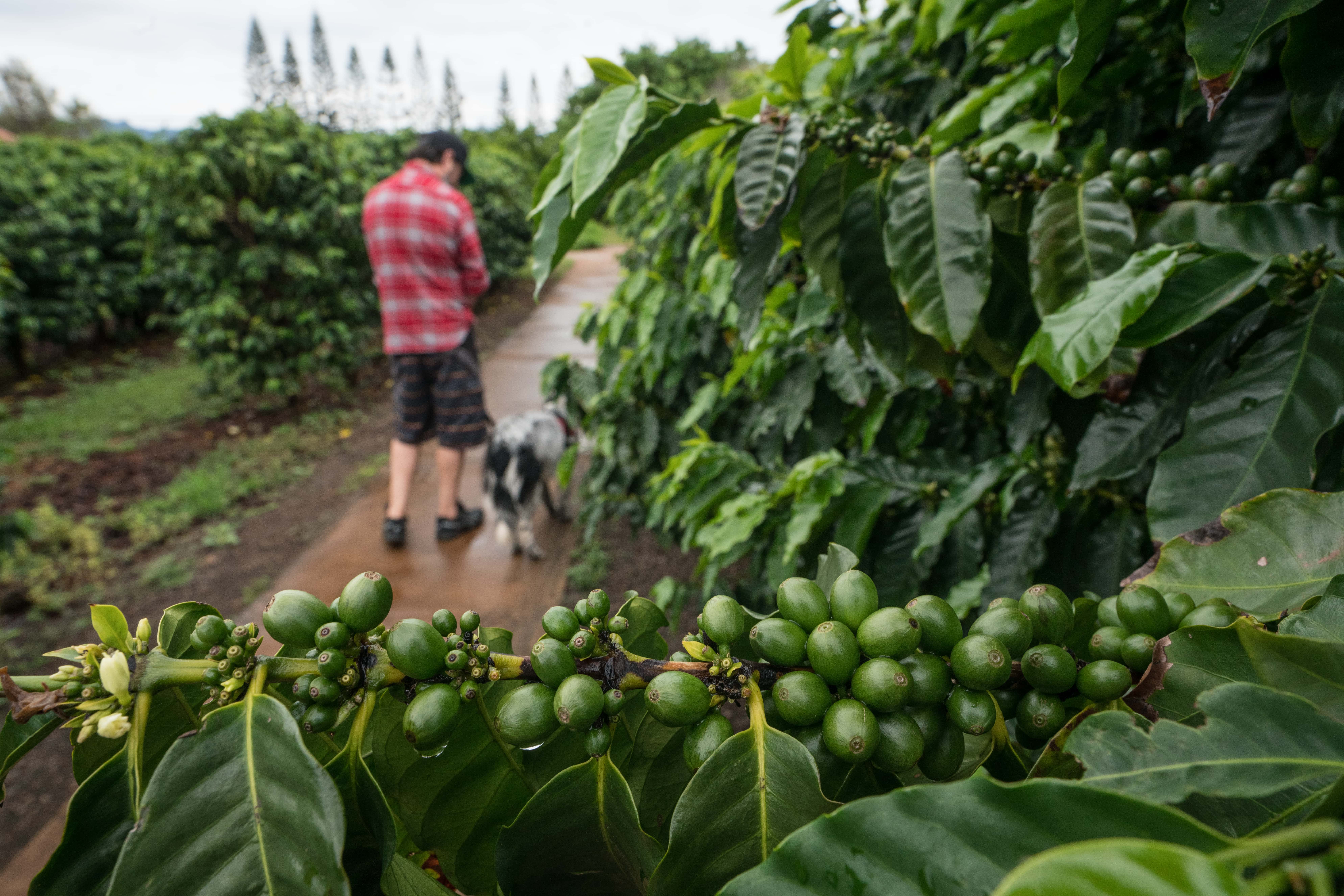 Kauai Trip Planning Resources
This book by Andrew Doughty is THE Kauai travel planning bible! I highly recommend you purchase it for your trip and download their app to your phone. It's the only Kauai guidebook you'll need.
Have you been to Kauai? What else would you add to this Kauai bucketlist? Leave a comment below!