Last April, I packed up my life in Washington, DC and embarked on a 4-day cross-country road trip to Las Vegas. When I first planned my move, I had all kinds of ideas of the cool places I wanted to stop and see…New Orleans, Austin, it was going to be so fun….but once I hooked up that beast of a U-Haul to the back of my Subaru, my dreams were quickly squashed. I could barely drive that thing in a straight line, let alone park in a busy city.
So I hit the road on a seemingly never-ending jaunt, driving 12 hours a day for the next three days. On day four, I finally entered Arizona and noticed signs for the Petrified Forest National Park. I was intrigued. It was a National Park that I had never heard of, and it appeared to be right off the highway. I figured I deserved to check out SOMETHING cool during this marathon of a drive, so I pulled off to do some exploring.
I was impressed to find uncrowded, colorful landscapes, detailed petroglyphs, historic Pueblo sites, and loads of 200 million year old crystallized logs. What a surprise!
If you are driving on I-40 or looking for a weekend road trip destination, the Petrified Forest National Park is well worth a detour.
Petrified Forest National Park Map
The Petrified Forest National Park is minutes off of I-40 about 50 miles west of the New Mexico border. The road through the Park is 28 miles long and travels north to south. At all of the major landmarks, there are places to pull off and walk around, and you should give yourself 2-3 hours to explore the best sites. When you reach the end of the road, you can either turn around and drive back through the Park or you can exit the Park, taking the 180 North back to I-40.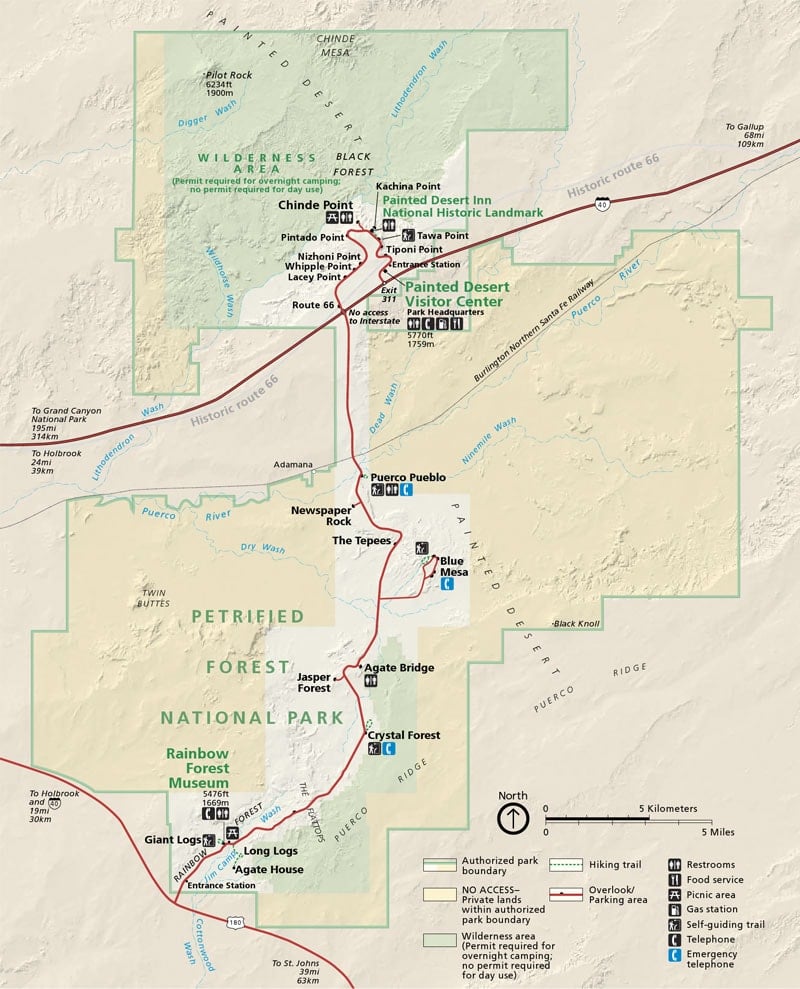 Petrified Forest National Park Entrance Fee
The entrance fee is $10 per vehicle or free to those who have an America the Beautiful Pass.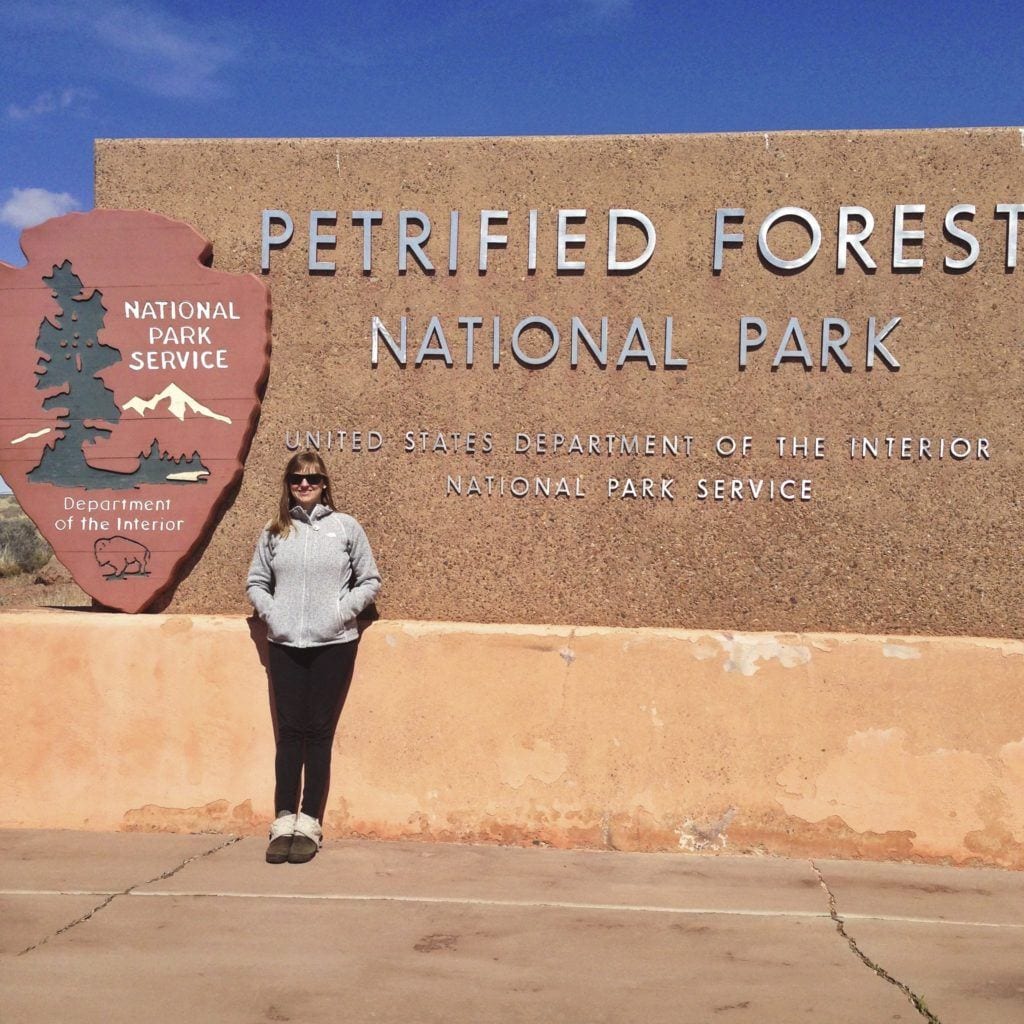 Best Things To Do In Petrified Forest National Park
The Painted Desert
The Painted Desert is a desolate, pastel landscape full of rolling hills and rich colors. There are several panoramic vistas dotted along the drive where you can stop to check this desert mural. These include Tiponi Point, Kachina Point, and Chinde Point.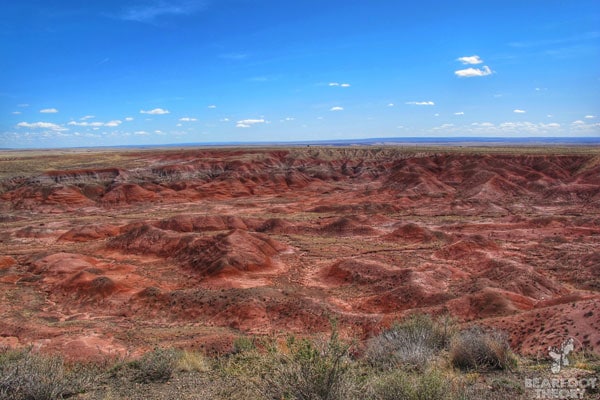 Puerco Pueblo
This is the remains of a sandstone Pueblo village that was occupied around the year 1300. According to the Park Service, this area likely housed about 200 people in a total of 100-125 rooms.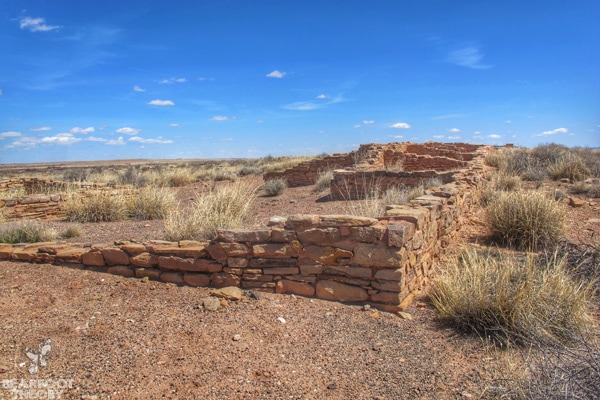 Newspaper Rock
Stop here to view more than 650 petroglyphs that have been inscribed into a series of boulders.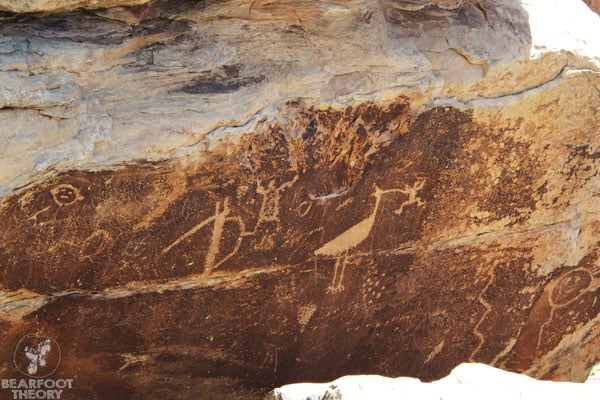 Blue Mesa
This do-not-miss four-mile round trip detour from the main road takes you to these beautiful blue and white badlands. If you have time, hike the 1 mile loop that winds through the layered hills.
Crystal Forest & Giant Logs
These are the areas with the densest and largest petrified logs in the Park. Both have paved loops where you can take a stroll and examine the wood, much of which has turned into solid quartz.