From the moment we at Bearfoot Theory start to get cabin fever, we know it's time to get outside. One of the best ways to do that when the temps drop is by visiting a National Park or Monument. If you're an outdoor enthusiast who prefers to avoid crowds, these popular spots are the best National Parks to visit in the winter to help you do that and more.
In this post, we've rounded up our favorite National Parks to visit when the snow flies including both warm-weather getaways as well as winter wonderlands.
Whether you're a skier, hiker, or snorkeler, each National Park has something to offer every kind of outdoor lover year round. Here are the best National Parks to visit in the winter.
Important Note: Before planning any trips, please do your research to ensure these areas are open to visitors, follow local guidelines, and do your part to be a responsible visitor. Also, as we ask with all of the destinations we share, please follow Leave No Trace guidelines and practice good trail etiquette.
Map of National Parks to Visit in Winter
---
The Best National Parks & Monuments To Visit In Winter
1. Joshua Tree National Park, California
With the average temps exceeding 90 degrees Fahrenheit during the summer, outdoor enthusiasts who love national parks, but hate the heat, will love the cooler climate of Joshua Tree during the winter. Plan your visit here during the cooler months for comfortable hiking temps and incredible stargazing without the crowds.
See our favorite Joshua Tree hikes for first-time visitors or go big with a backpacking trip on the California Hiking & Riding Trail through Joshua Tree National Park.
2. Petrified Forest National Park, Arizona
Make winter plans to visit a warmer locale in Arizona's Petrified National Park where park-goers can see the Painted Desert, drive past Blue Mesa and see the Crystal Forest up close. I drove through here a few years ago on a whim, and it was one of the most unique National Parks I've ever been to.
The weather may be cooler in winter, but make sure you bring plenty of water, food, and sunscreen to protect yourself from the desert sun. And don't forget those warm layers for when temps drop at night!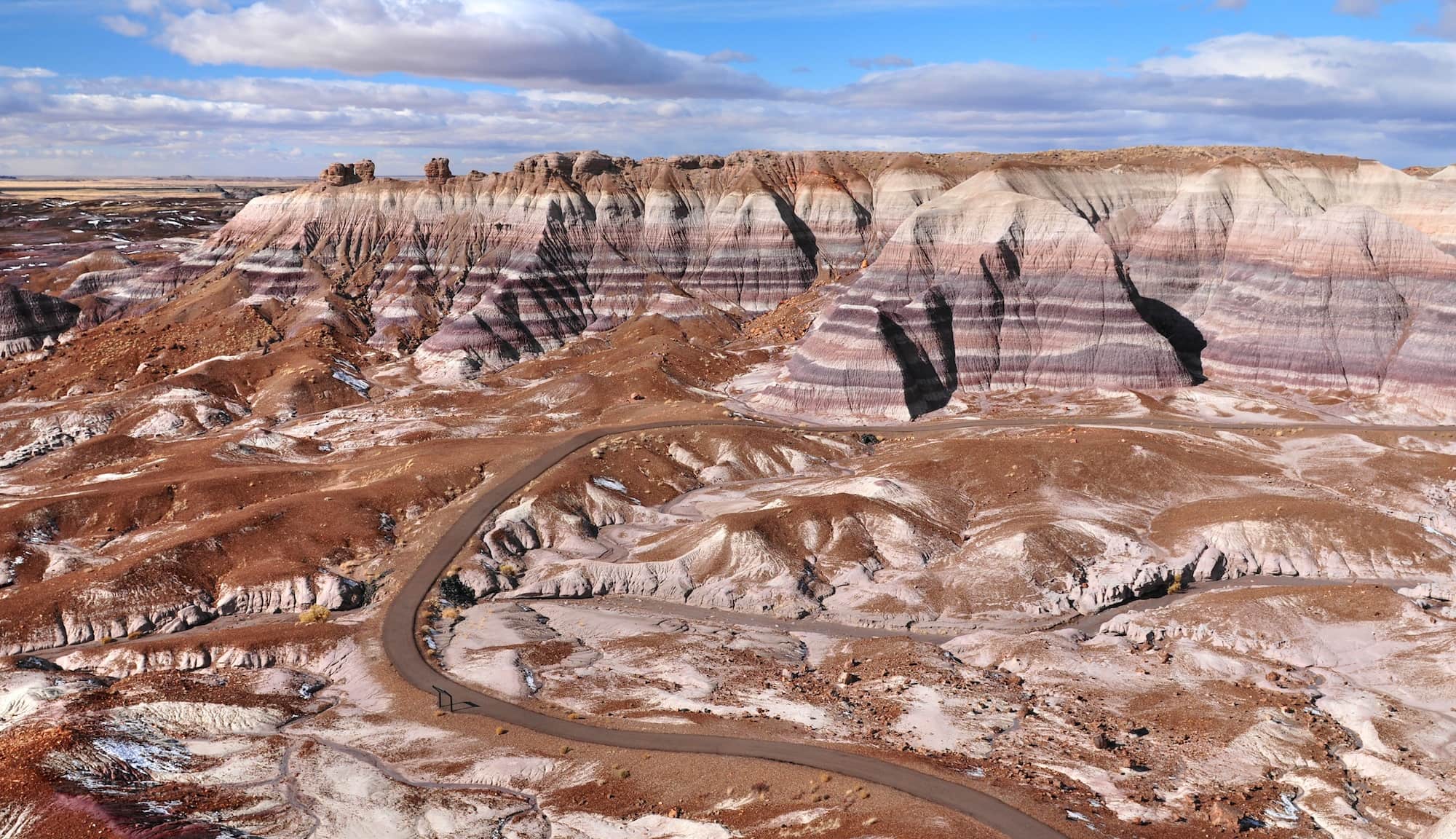 3. Everglades National Park, Florida
Florida's Everglades National Park is one of the most popular national parks to visit in the winter. Beginning in November, the typically hot and humid subtropical climate becomes a mild and pleasant dry season. The clear and sunny skies make for perfect "winter" camping, hiking, kayaking, and more.
Check-in at the Visitors Center to make a reservation before heading out. Better yet, plan an action-packed weeklong road trip to visit all three of Florida's National Parks.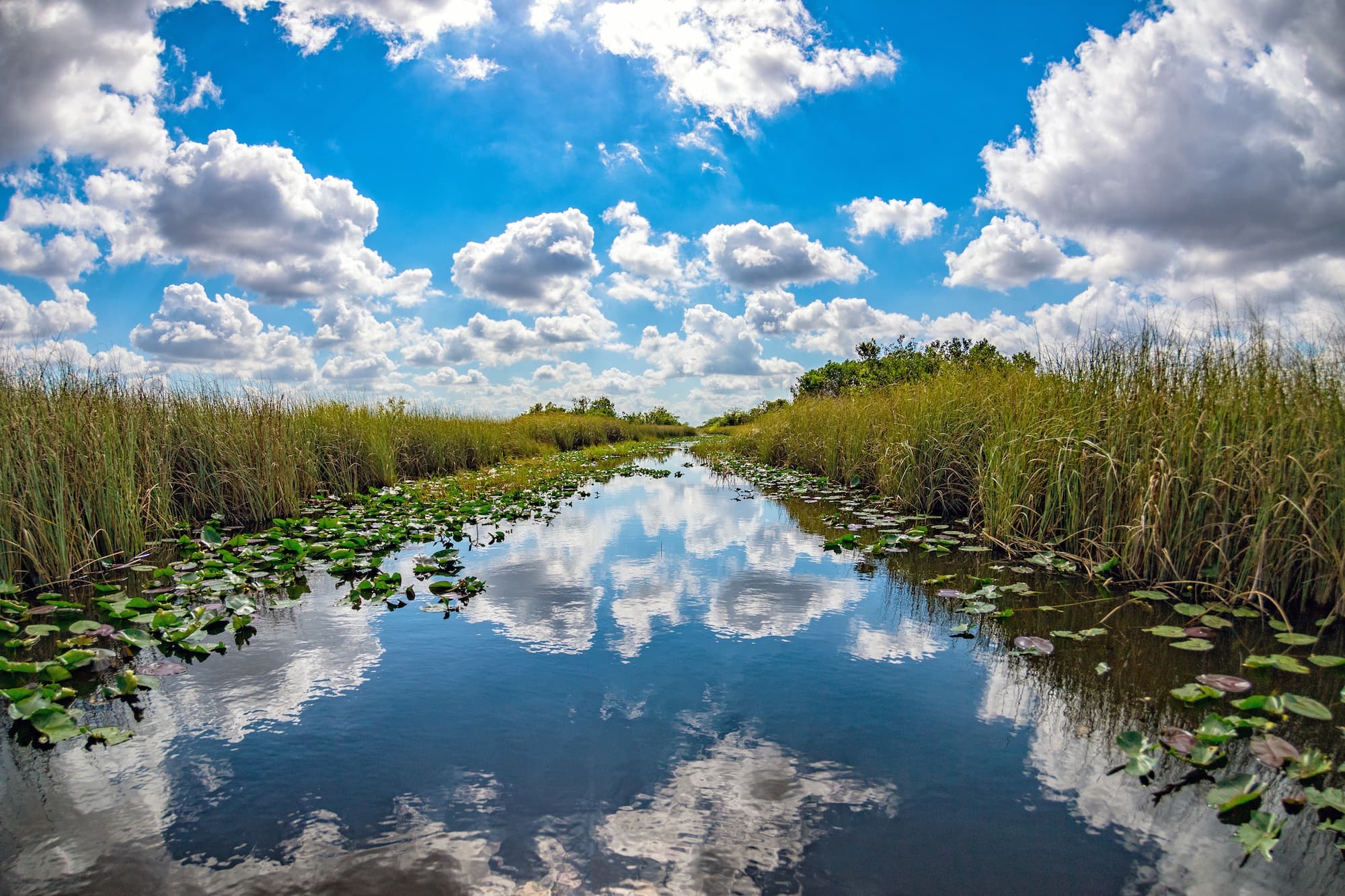 4. Grand Teton National Park, Wyoming
From November through May, Wyoming is a winter wonderland for alpine and cross-country skiers alike thanks to the abundance of terrain that is open during the winter season.
Teton Park Road from the Taggart Lake Trailhead to Signal Mountain Lodge is generally open in winter for snowshoeing, touring, and cross-country skiing. Plus, explore tons of other trails, including Colter Bay, Antelope Flats Road, Taggart Lake, and Flagg Ranch, which makes Grand Teton one of the best national parks to visit in the winter.
It doesn't hurt that Grand Teton National Park is just a stone's throw from Jackson Hole Ski Resort or snowmobiling at Togwotee Pass. For lodging, check out the tiny houses at the Fireside Resort or book a weekend at the Triangle X Dude Ranch.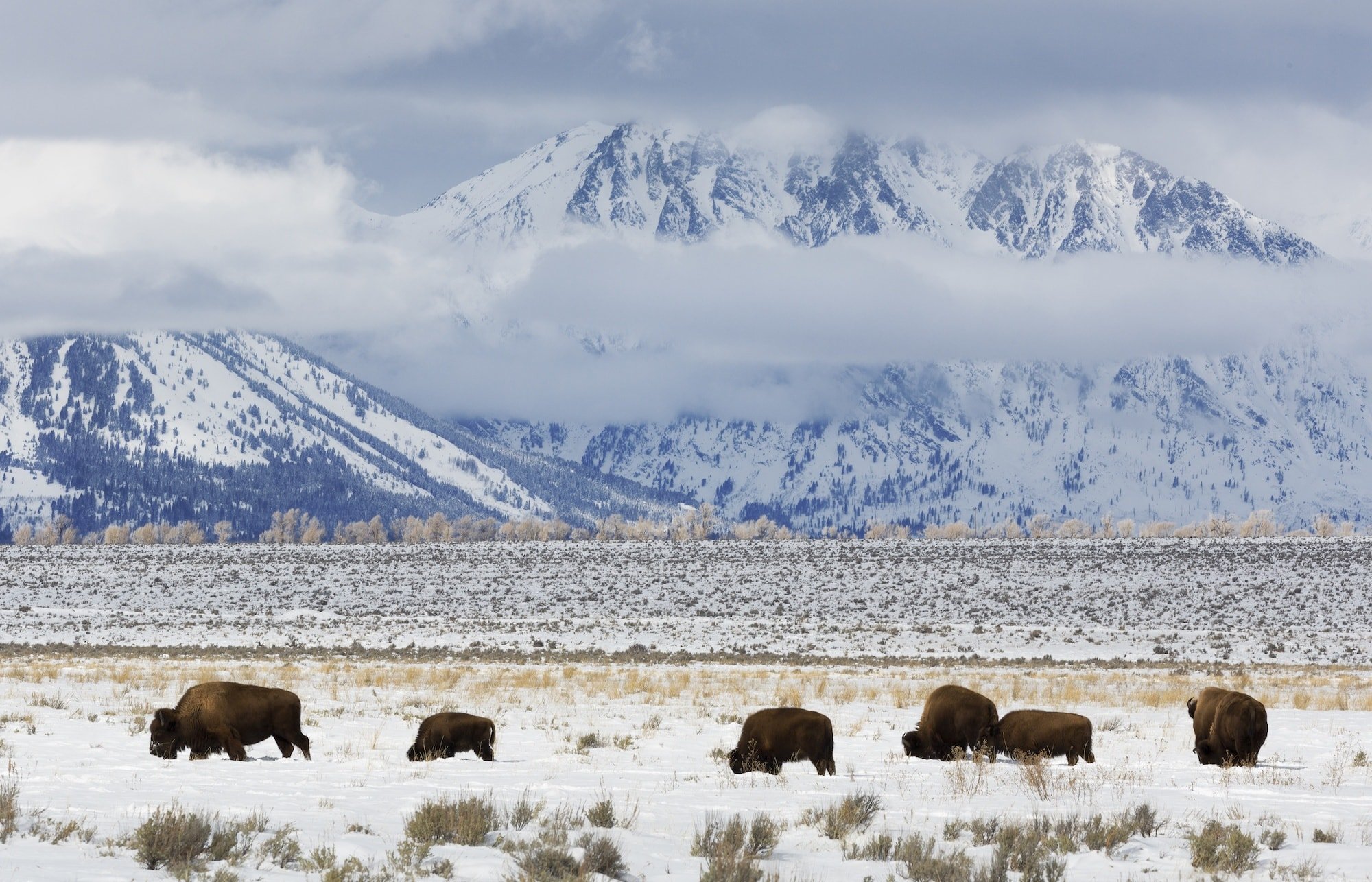 5. Arches National Park, Utah
Head out to see the Red Rocks at Arches National Park during the area's most peaceful time of year. We've included all of our favorite hikes in this Arches National Parks hiking blog post. For winter camping and hiking, the Devils Garden Campground is open year-round with 51 sites available on a first-come, first-served basis between November 1st and February 28th including restrooms and drinking water at the campground.
Bring microspikes (just in case you are lucky enough to get some snow), trekking poles, and plenty of warm winter layers. Also, be sure to stop at the Arches Visitor Center to check the conditions and get a free orientation so you're prepared for winter conditions.
We are huge fans of Moab & Utah's National Parks, here are some great posts to support your visit: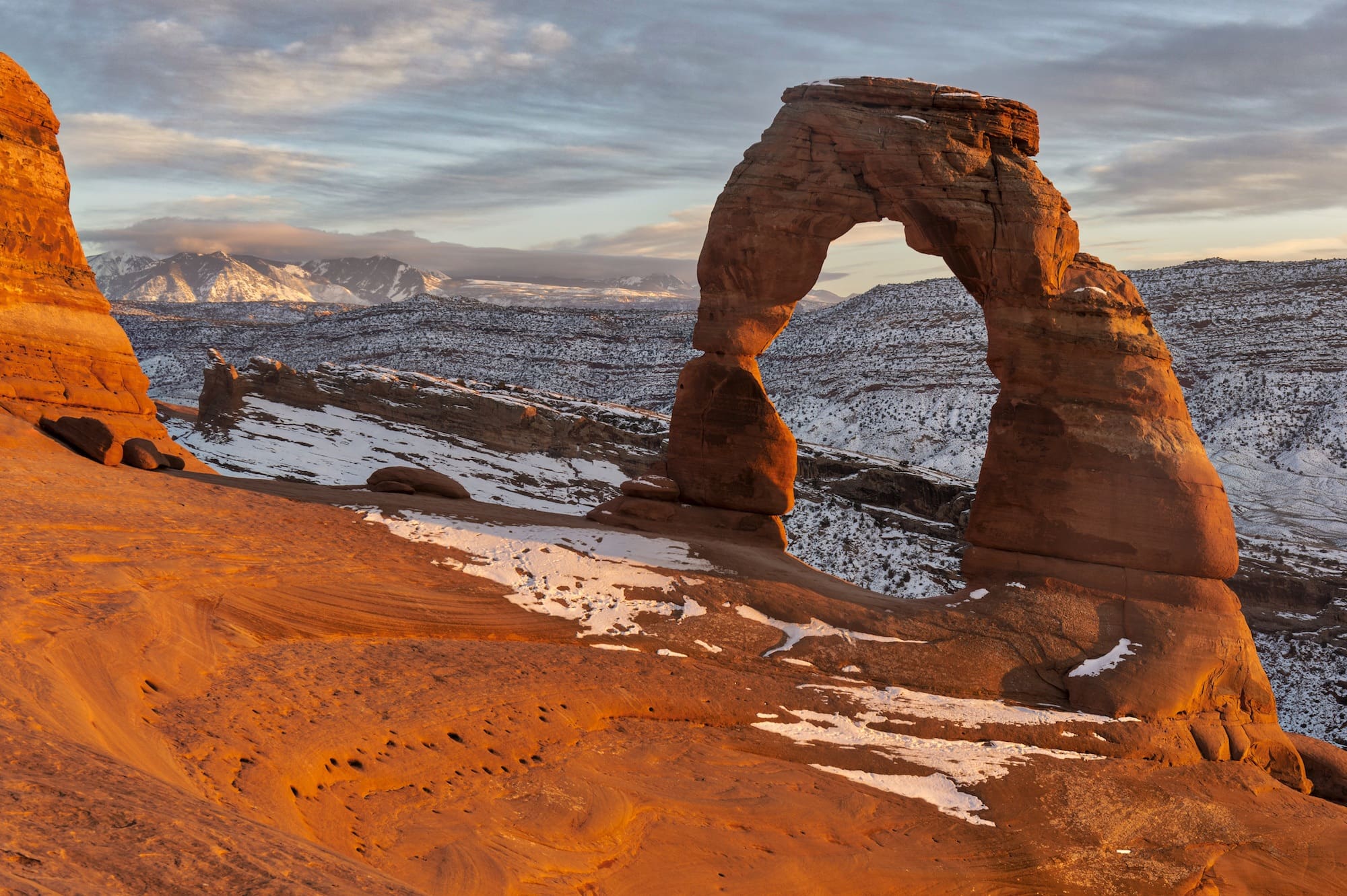 6. Saguaro National Park, Arizona
Enjoy the stunning desert landscape of Saguaro National Park in Tucson, Arizona, and experience the beauty of the largest cactus in the United States – the giant Saguaro. Winter is the perfect time to visit Saguaro National Park because the temperatures are mild with an average high of 65 degrees and the winter light gives the desert a golden glow.
There are a variety of hiking options within the park and we've put together The Ultimate Saguaro National Park Outdoor Adventure Guide to help you make the most of your winter trip.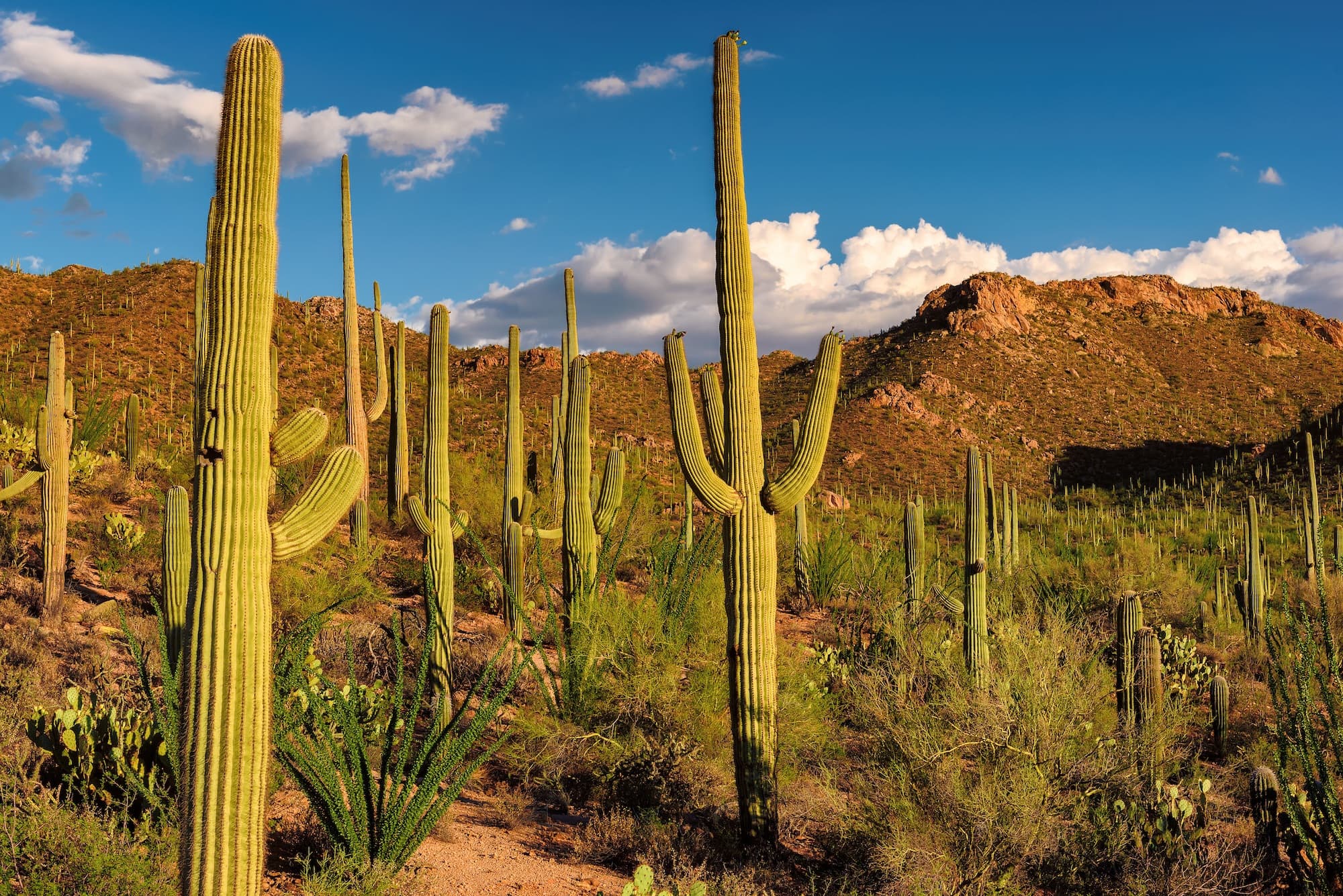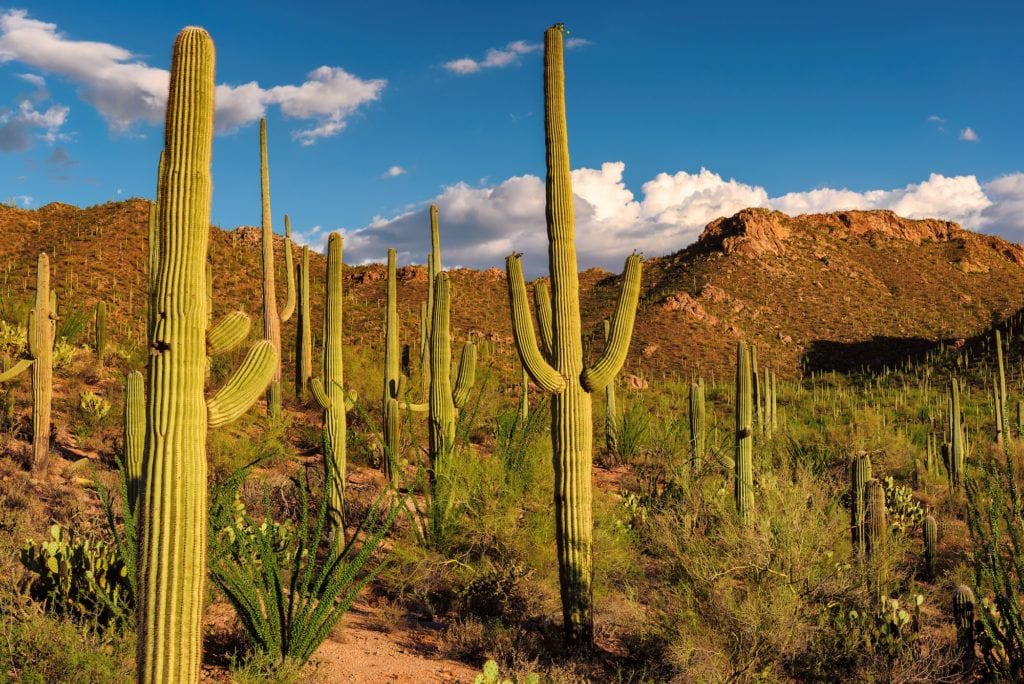 7. Yosemite National Park, California
Winter is a cold but beautiful time to visit Yosemite National Park. Hiking options are limited but snow in the valley brings plenty of options for skiing and snowshoeing. Plus cozying up at the Yosemite Valley Lodge after a day out in the snow sounds like a dream.
Tioga Road and Glacier Point Road close each winter season due to snow and ice (generally from November – May), but Yosemite Valley and Wawona are accessible by car year-round. Many of the activities and information in our Yosemite National Park guide are suited for winter visits.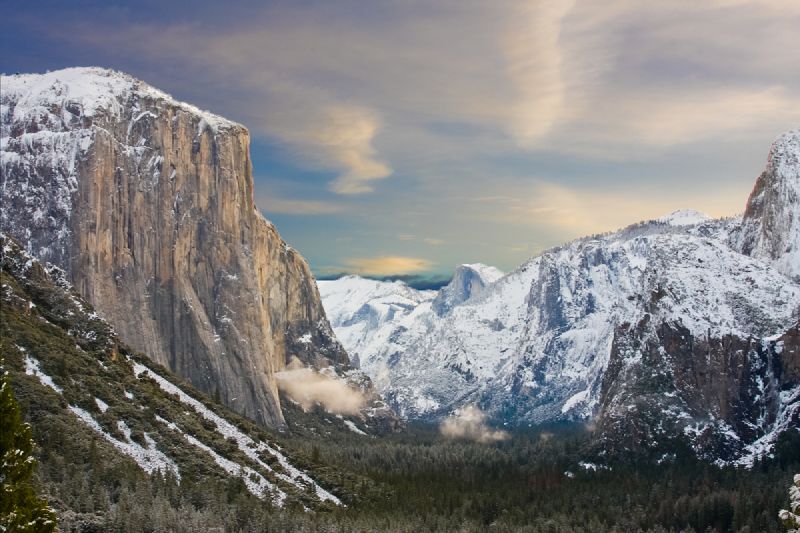 8. Great Basin National Park, Nevada
Don your cross-country skis or strap on your snowshoes for a snowy trek along the Great Basin National Park's trail system. Like many of the best National Parks to visit in the winter, Great Basin offers a tranquil wilderness and miles of snow-covered trails for the winter-loving outdoor enthusiast to explore.
Keep watch to glimpse the park's mule deer on their seasonal migration to lower elevations. Also don't miss Lehman Caves! I did the ranger-led tour during my visit, and it was such a cool experience.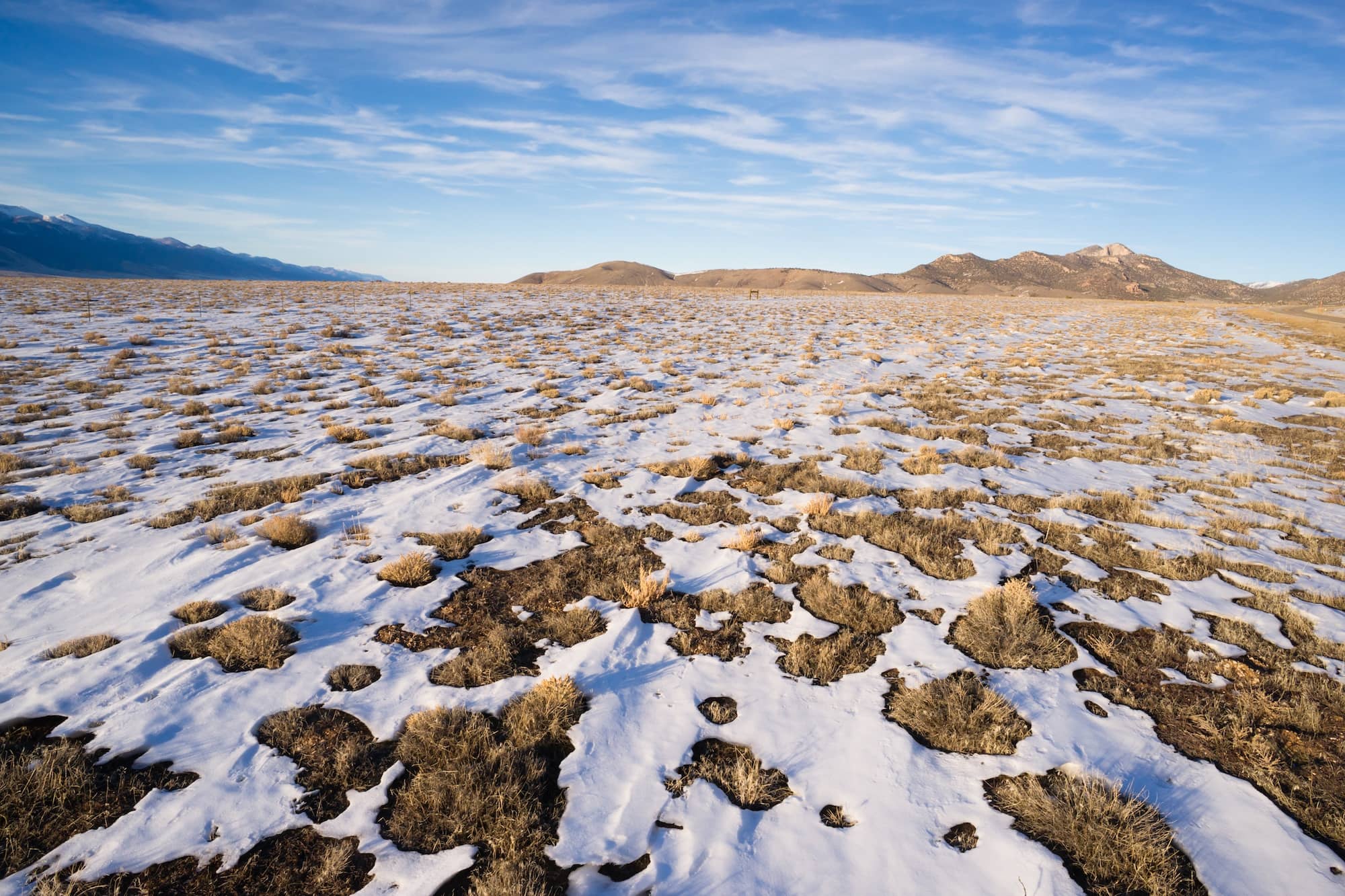 9. Death Valley National Park, California
The secret might be out about how beautiful Death Valley National Park is in the winter unless you plan your trip between Thanksgiving and Christmas. During this time the crowds are the lowest and the snow-capped peaks (if you're lucky) paired with the winter lighting are a photographer's dream.
We've got a 3-day Death Valley National Park itinerary to break down the park into sections for you. Don't forget to also visit the Death Valley NPS website to make your reservation for camping or lodging ahead of time.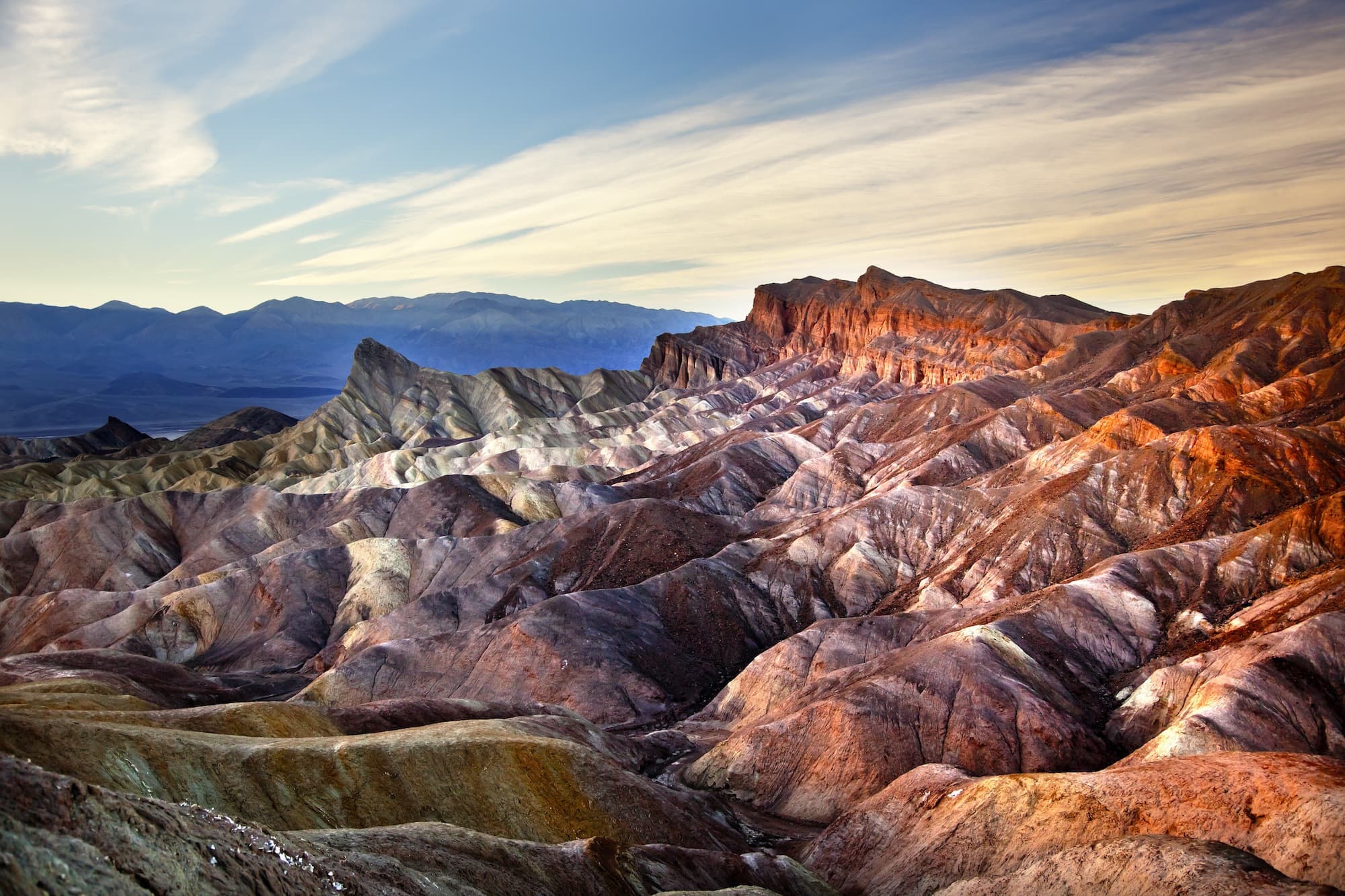 10. White Sands National Park, New Mexico
Open year-round to outdoor enthusiasts, White Sands National Park in New Mexico is one of the best National Parks to visit in the winter for a few reasons. One, of course, being fewer crowds and the other being mild temperatures that make long hikes here less difficult and more pleasant. The third reason to visit this park during the winter months is that on a clear and sunny winter day, you can sled down the dunes all by yourself!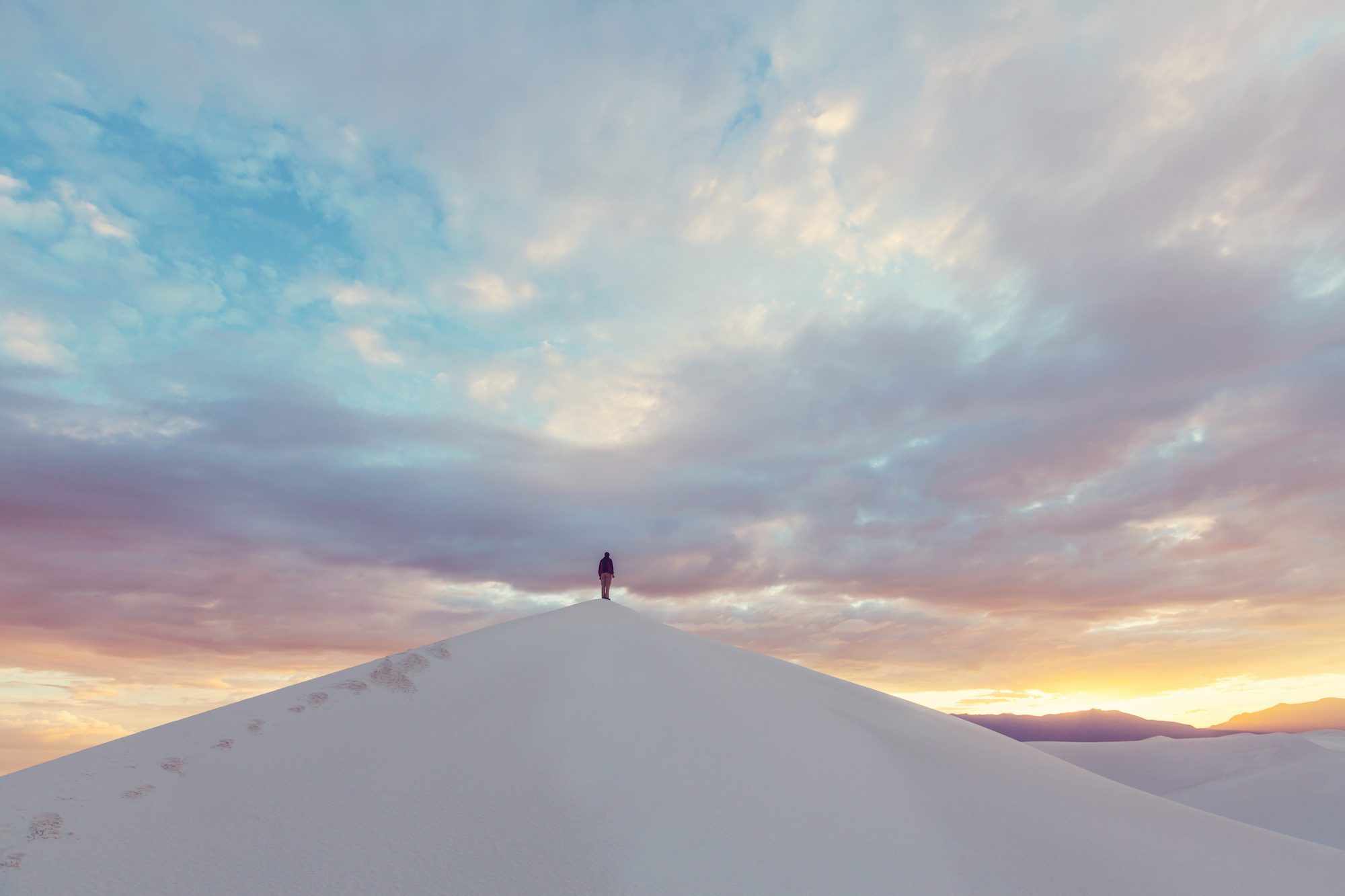 11. Biscayne National Park, Florida
Take a deep dive into Biscayne National Park (literally) by exploring underwater coral reefs and shipwrecks at this beautiful marine park. Plus, there is plenty of beach camping, kayaking, and other seaside outdoor activities, so there's something for every outdoor enthusiast.
What makes Biscayne one of the best National Parks to visit in the winter is its close proximity to Miami for an easy entry point to these gorgeous aquamarine waters and emerald islands. Take an entire week off and visit all three of Florida's stunning National Parks with our Florida National Park Roadtrip itinerary.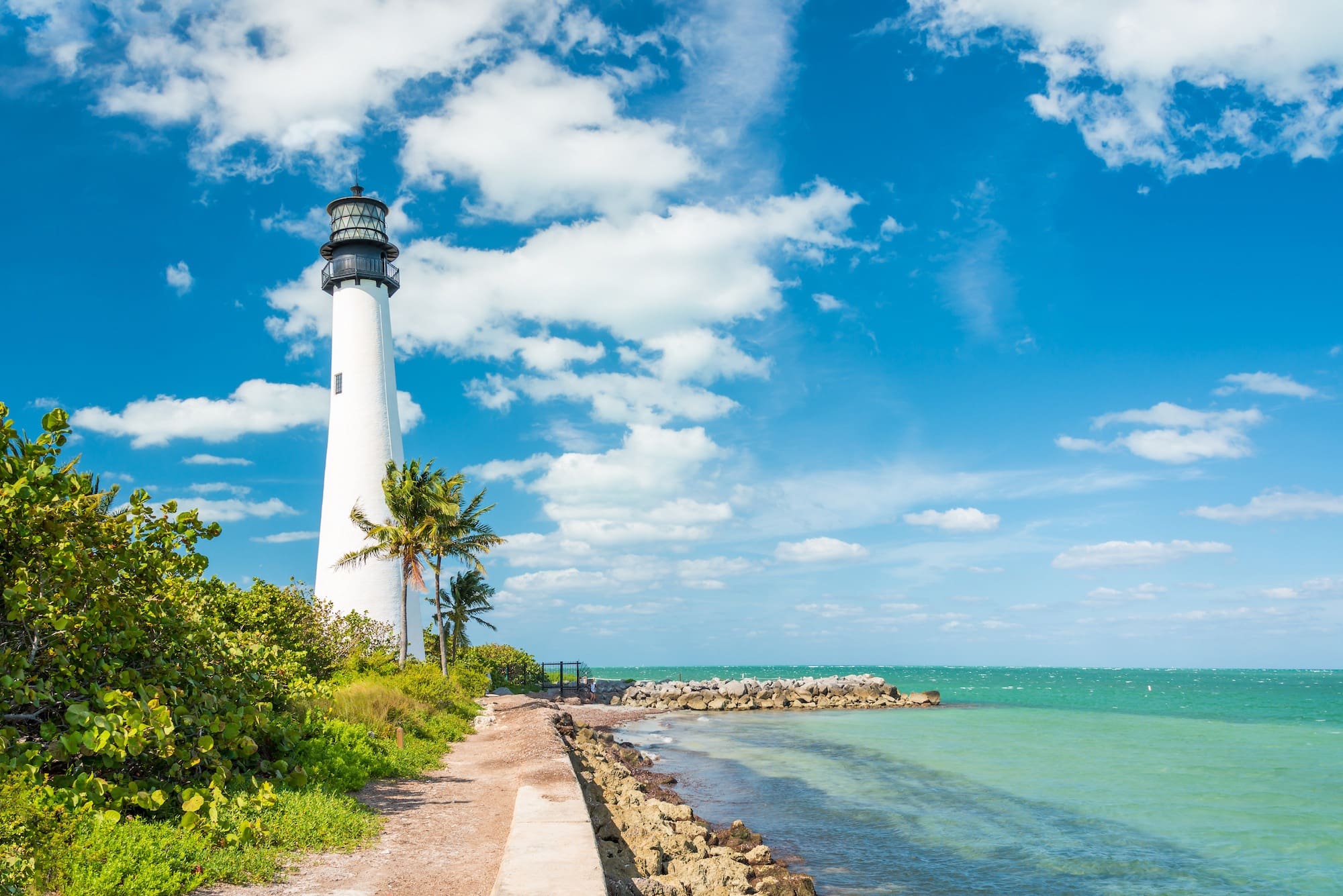 12. Grand Canyon National Park, Arizona
Winter in Grand Canyon National Park is peaceful and quiet compared to the hustle and bustle of the high season. While the North Rim closes for the winter, the South Rim stays open year-round where you can walk along the rim and into the canyon or take a scenic drive. Bundle up, prepare for cold temps and snow, and enjoy the beautiful views.
If conditions are good and you want to join the 1% of visitors that explore below the rim, hike the Bright Angel Trail down to Indian Gardens.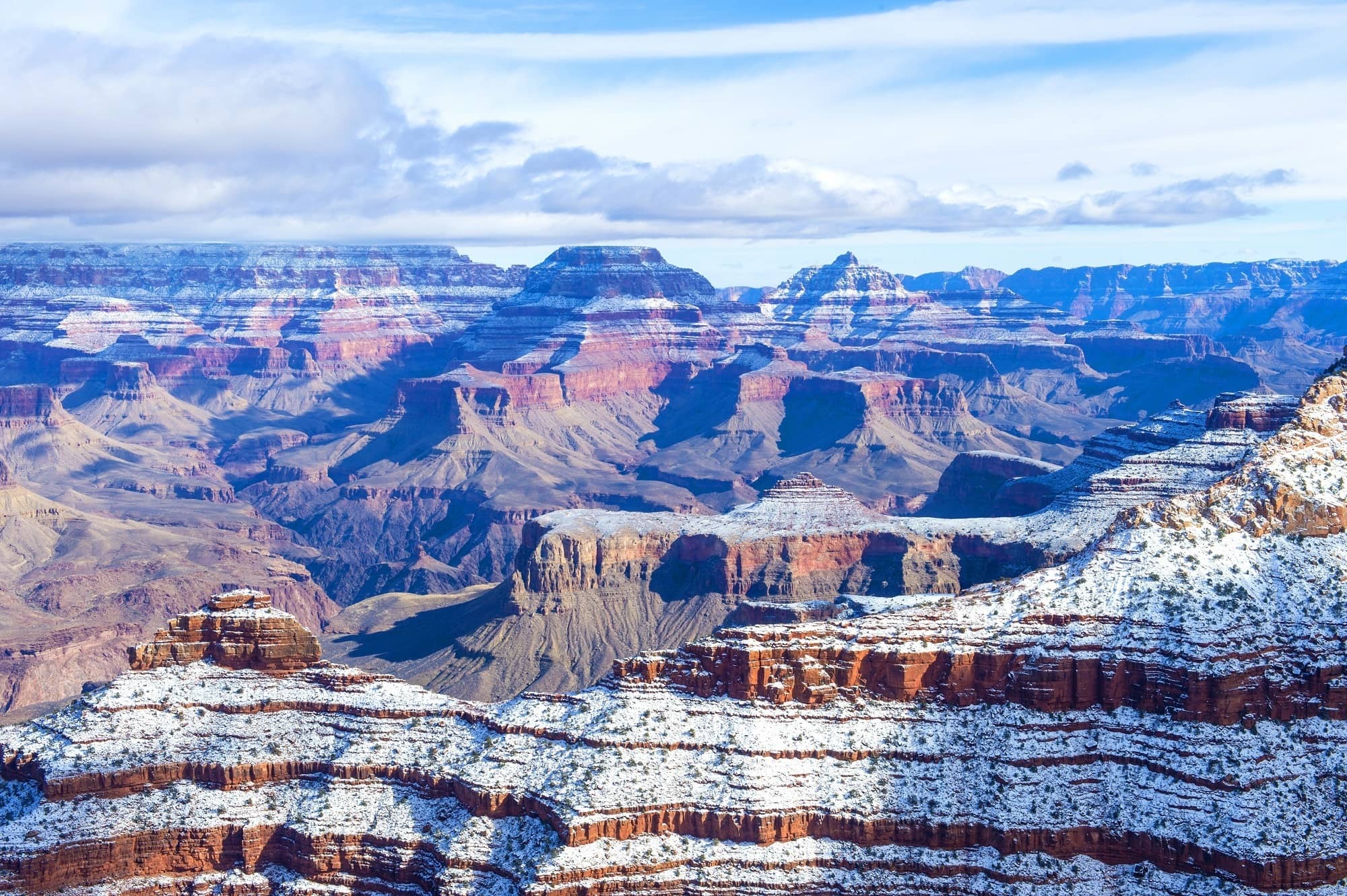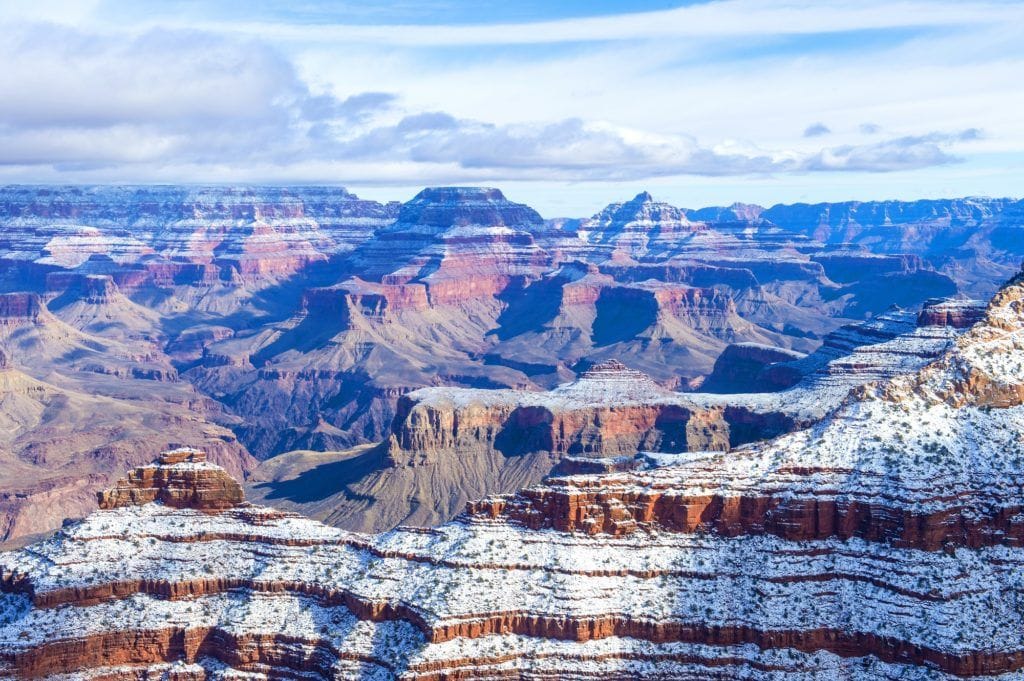 13. Dry Tortugas National Park, Florida
Dry Tortugas National Park is the southernmost National Park in the US and it can only be reached by boat or seaplane. Located 70 miles west of Florida's Key West, it's comprised of 7 islands and protected coral reefs.
Spend your winter days snorkeling, diving, swimming, kayaking, or simply enjoying the sandy beaches. If your idea of winter in a National Park includes plenty of sunshine and warmth, Dry Tortugas is a perfect destination!
Be sure to check out our 7-Day Florida National Park Itinerary for tips on what to do and where to camp.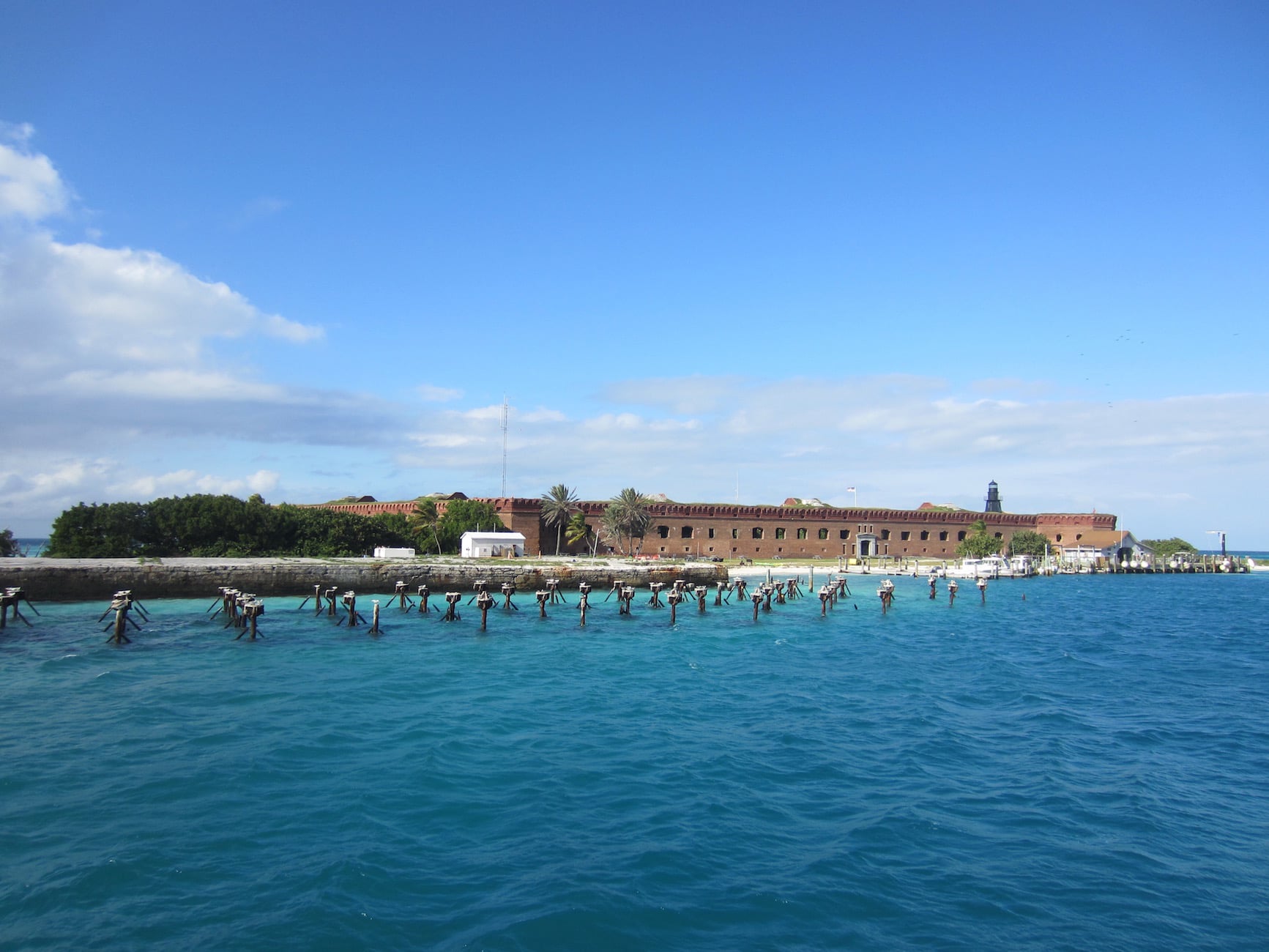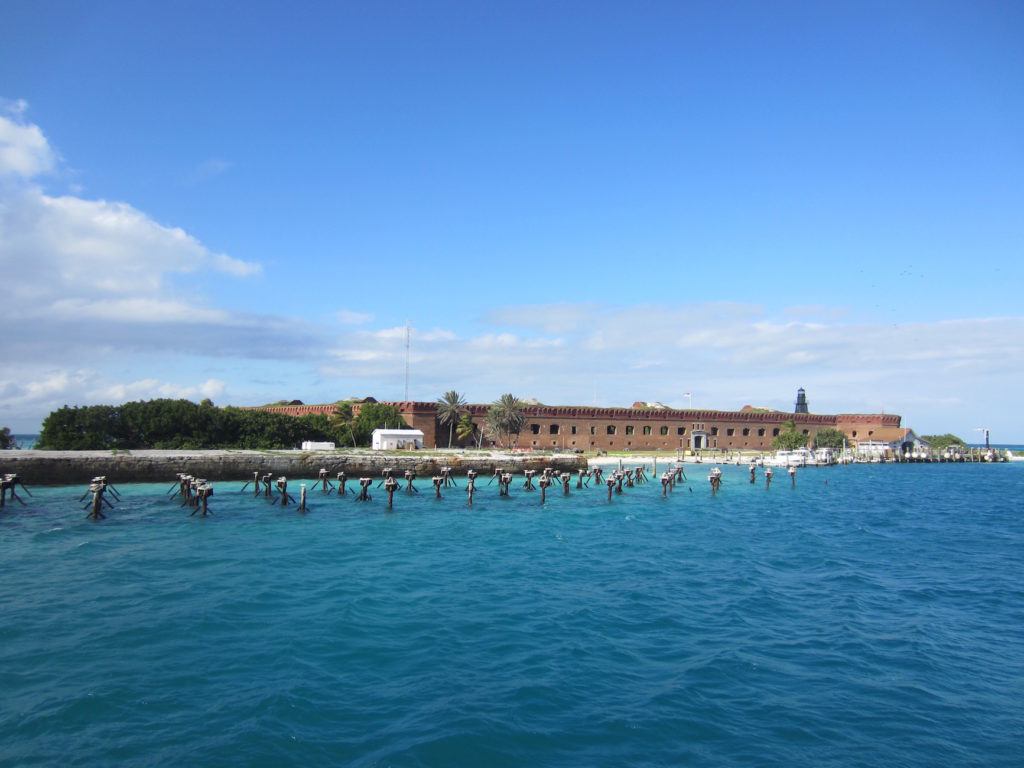 14. Gulf Islands National Seashore, Mississippi, Alabama, and Florida
The nation's largest National Seashore stretches along the coastline of Florida, Alabama, and Mississippi for 160 miles in the Gulf Islands National Seashore. You'll find white sands, sparkling blue waters, warm weather, and oh yeah, tons of beach camping in Davis Bayou Campground, Ship and Cat Islands, and Horn and Petit Bois.
If you're an outdoor enthusiast whose idea of the best national parks in the winter includes a perfect offshore breeze and kayaking to your campsite, then this is for you.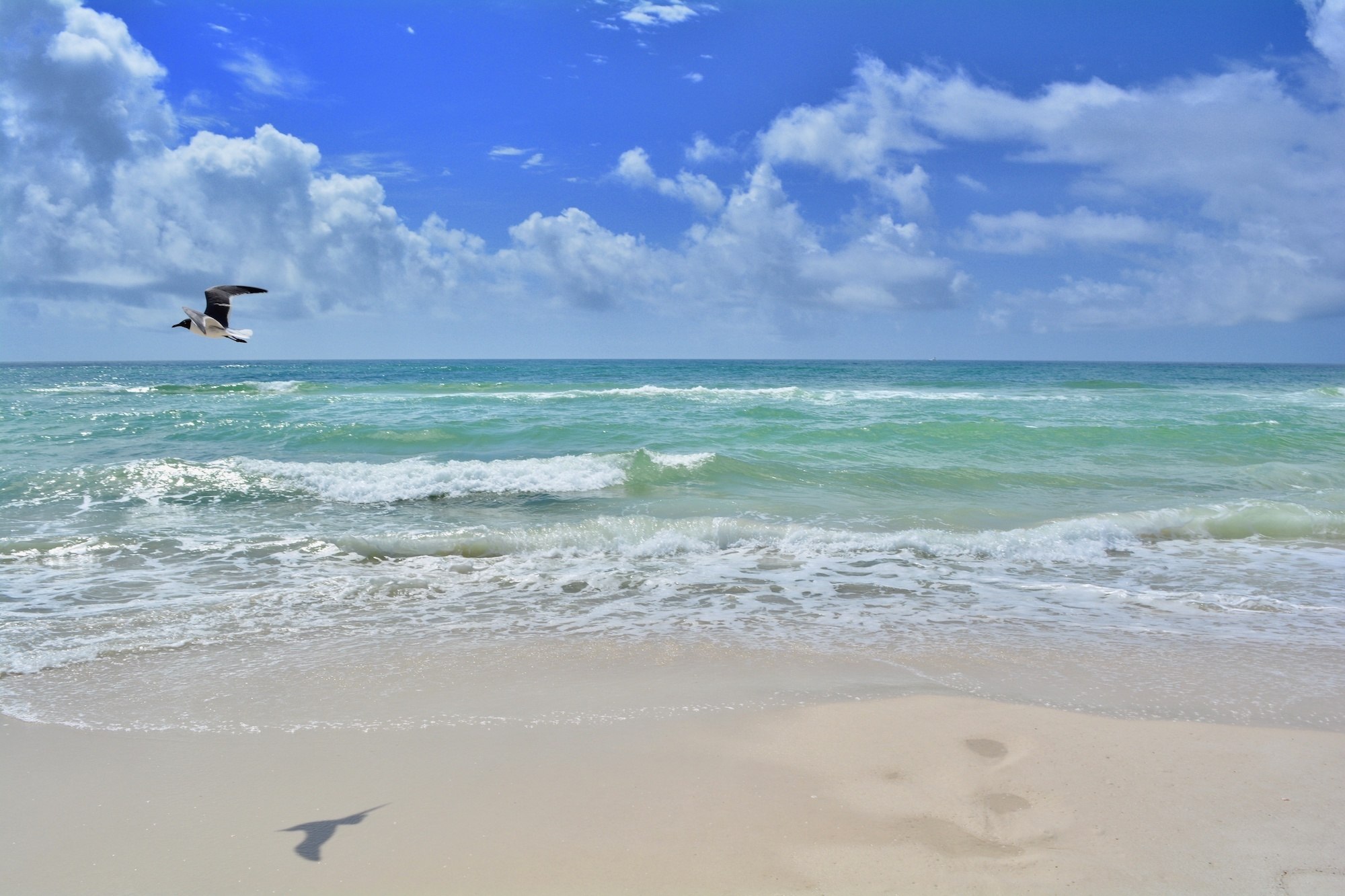 15. Rocky Mountain National Park
If you're a winter lover, you'll love visiting Rocky Mountain National Park during the snowy months. Winter visitors can enjoy solitude beneath the snowy peaks and embrace winter activities such as hiking, snowshoeing, cross-country skiing, wildlife watching, and cozying up by the fire at the Stanely Hotel.
One of our favorite hikes is the 3-mile trail to Emerald Lake, a very popular destination in summer, but quiet and peaceful in the winter. For more tips and recommendations, check out our complete guide to visiting Rocky Mountain National Park in the winter.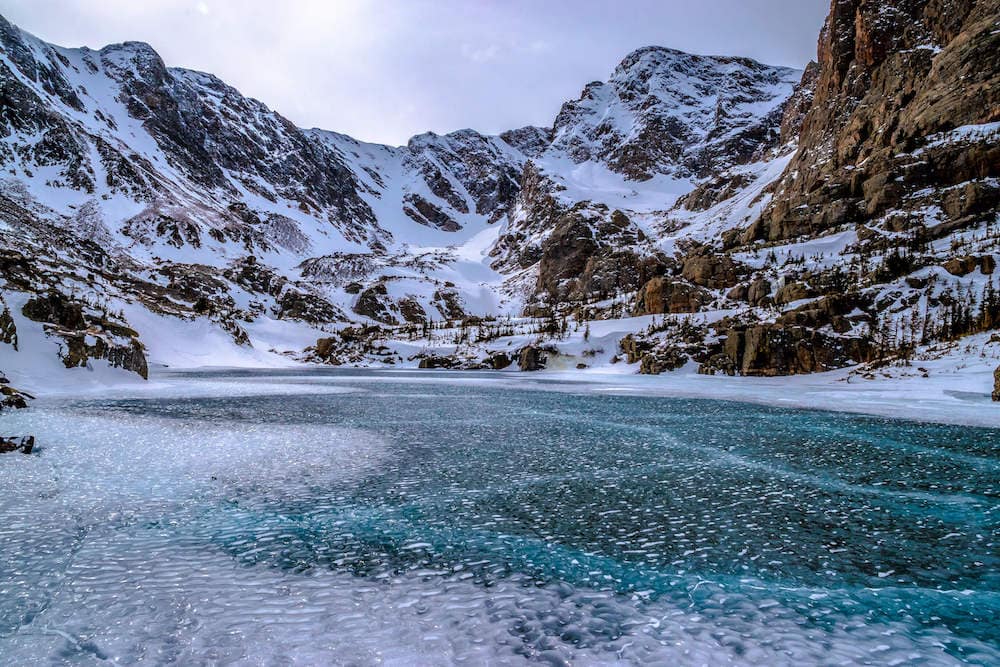 ---
Still Looking for More Winter Adventures?
We love getting outside in the winter and if you're looking for more winter activities outside of National Parks, be sure to check out a few more of our favorite winter adventures and destinations:
---
Which are your favorite National Parks to visit in the winter? Which ones are on your list? If you have any additional tips or advice about visiting National Parks in the winter, leave a comment below!