Outdoor Advice for Fresh Air Enthusiasts
The Essential Hiking, Camping and Van Life Blog
Gather everything you need to feel empowered on your next outdoor adventure
From packing to planning, get practical advice for getting outside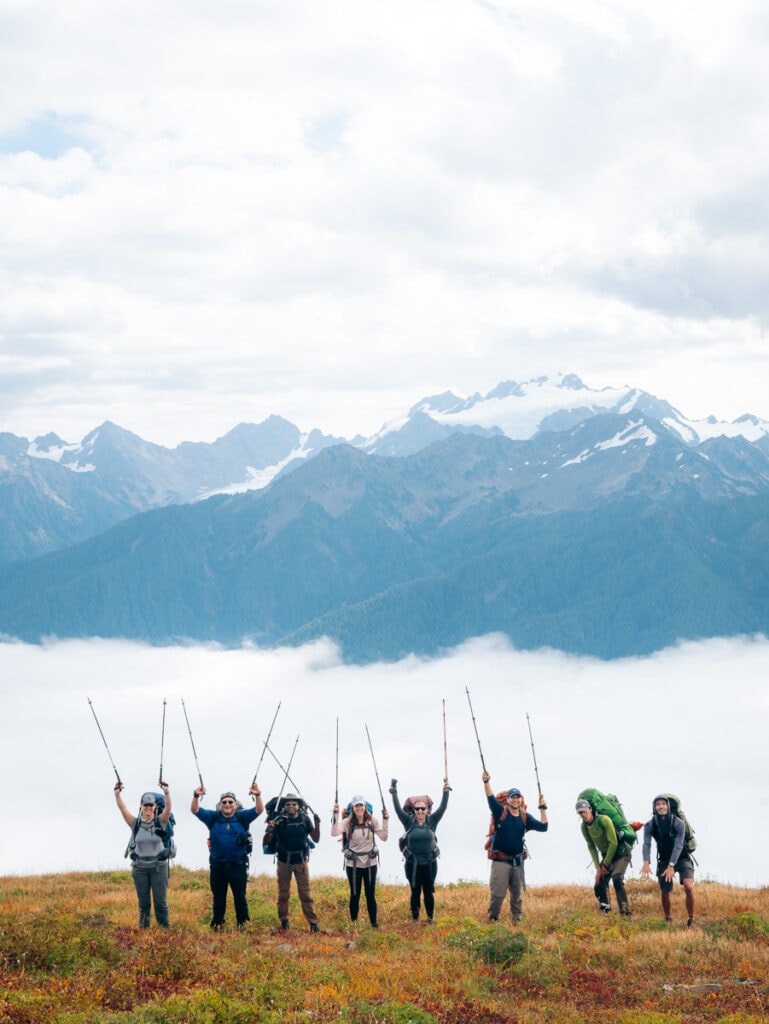 Kick off your mud-caked boots. Slide into your coziest camp chair. And get ready to live your best life outdoors with Bearfoot Theory.
Whether you're looking for a mid-week outing to unplug or a month-long camper van road trip to escape from it all, you'll find the tips you need to get out the door.
Explore our Latest Blog Posts
Check out the best backpacking stoves and learn the pros and cons of canister, liquid fuel, and alternative fuel options.
Search our helpful outdoor tips
Sleep under the stars, plan that epic road trip, and breathe in the fresh air.
Welcome
Helping you become an independent explorer
We at Bearfoot Theory feel most alive in the outdoors. On the weekends, we'd rather hit the trail than the bar, and we choose sleeping under the stars over 5 star hotels.
As one of the leading outdoor blogs run by an all-female team, our goal is to share real-world outdoor advice and experiences that the average outdoor enthusiast can relate to.
Whether it's hiking, camping, backpacking or van life, we're here to help you become a confident, independent explorer who thrives outside.
Stay warmer. Ache free. And better fueled.
Wherever you're adventuring to next, make sure your gear has got your back, through thick and thin. Explore the best in gear here.
Hot Deal!
#1 campsite finder app
Try the Dyrt PRO free for 30 days
With the Dyrt PRO, you can discover more than 45,000 campgrounds, plan your route, access maps offline, and more. Read our full review here.
Be responsible outdoors.
We all have a responsibility to look after the places that we love.
Hiking and Backpacking
Explore the wilderness on foot
You don't need to climb a 20,000 foot mountain to reap the rewards of the outdoors. All you need is a good pair of boots, a pack, and a few important hiking essentials. Get ready to hit some incredible hiking trails with our essential hiking tips and hiking gear roundups.
All About Van Life
Find Freedom on the Open Road
The Bearfoot Theory team has over 12 years of van life between us in all different types of vans, and we're here to show you how it's done. Learn how to pick the right van for your lifestyle, get inspiration for your van conversion, and learn practical advice and smart solutions to living a more spontaneous lifestyle.
Need more Van Life Inspiration?
Sign up for our free email series
We will walk you through the entire process of buying a van, planning a conversion, and hitting the road in a van that you absolutely love.
Car Camping and Road Trips
The open road is calling
Tuck into the forest someplace quiet. Set up base camp with views as far as the eye can see. Refuel at the end of the day by the crackling campfire, knowing a new adventure is waiting for you tomorrow. Explore road trip tips and detailed itineraries across North America to find hidden gems off-the-beaten-path.
OUR COMMUNITY'S TAKE
Relatable Outdoor Advice
Join 20k+ other adventurers
Subscribe to our weekly emails for the latest posts, exclusive discounts, and tips not shared anywhere else.