MCCALL IDAHO: THE ULTIMATE 4-DAY WINTER ITINERARY
Sitting on the shores of glacier-formed Payette Lake in the Cascade Mountains, McCall Idaho is one of my favorite mountain towns in the West. Between the gorgeous forested landscapes, four seasons of outdoor recreation, and the unpretentious vibe, I've considered moving here more than once.
Summers in McCall are glorious. River rafting, water skiing, fly fishing, cliff jumping, hiking, mountain biking…pick your vice. With hundreds of lakes and some of the best whitewater in the country, countless ways to get your adrenaline pumping lie at your doorstep.
But what about for you winter lovers out there? Good news. McCall is home to two ski resorts, over 500 miles of groomed snowmobile and Nordic trails, hot springs, and good beer to boot. You want in, don't you.
My friend, Linda, and I recently spent 4 days in McCall experiencing the best that winter has to offer.
In this new blog post, I share a day-by-day McCall winter itinerary to help you plan the perfect snowy getaway that will, like me, get you thinking about relocating to this Idaho winter wonderland.
McCall Winter Highlights YouTube Video
Watch my 2 minute YouTube video that captures the highlights in this McCall winter itinerary.
Getting to McCall
McCall is located two hours north of Boise, along highway 95. The scenic drive follows the Payette River, which is the training ground for some of the world's best whitewater kayakers during the summer.
The easiest way to get to McCall is to fly into the Boise Airport (BOI) and rent a car. If you visit in winter, you should consider springing for an SUV rental that can handle any snow or ice you might hit on the drive.
While I do recommend having your own car, if you aren't comfortable driving, contact Sawtooth Transit, which provides a fee-based shuttle service from the Boise Airport to McCall. Once you are in McCall, the town offers free public transportation, which you can flag down anywhere on the established route, and there is also a shuttle that runs a few times a day to and from Brundage Ski Resort during the busy winter season.
McCall Winter Itinerary – Day 1
Catch an early flight to Boise in order to make the most of your first day. The twisty road to McCall hugs the Payette River, and I recommend doing the drive in daylight so you can 1) Enjoy the view & 2) See where you are going. The drive will be much more enjoyable that way. I'd suggest grabbing a sandwich or a quick bite in Boise before you head up so you can jump right into the action. Uncle Giuseppe's Italian deli is a good option right before you turn up Highway 95.
The first stop on your McCall winter itinerary is Jug Mountain Ranch, which is just a smidgeon south of McCall.
Jug Mountain Ranch is a privately owned community but they have an extensive free trail system open to the public year round. Whether you are a beginner mountain biker out to enjoy the smooth rolling singletrack or an expert looking for technical features and fast downhill terrain, Jug Mountain Ranch has something for everyone, even in the winter. During the snowy months, Jug Mountain Ranch grooms the trails for fat biking, which is basically mountain biking with big, beefy tires that provide traction on the snow. It was my first time trying fat biking and it was a blast cruising through the ponderosa forest with views of the valley. What's even better is Jug Mountain's trail system is dog-friendly, which is awesome for those of you who want to road trip with your dog.
The Jug Mountain pro-shop on site rents high-end carbon fiber fat bikes that will provide maximum efficiency on the trails.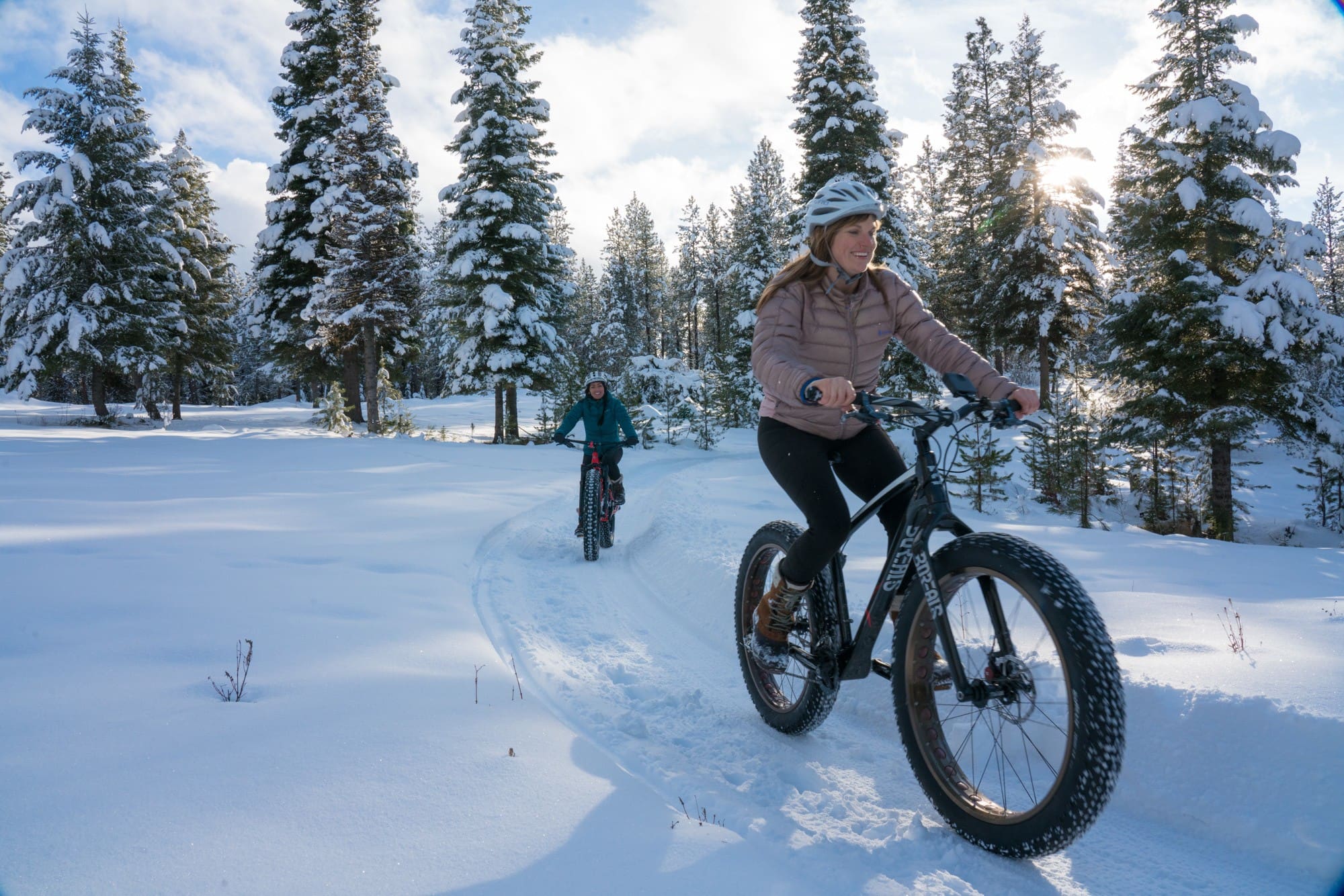 For a unique Idaho experience, you should spend your first night at the Alpine Cabin at Jug Mountain Ranch. This is a tiny container home located at the end of the Nordic trail system where you have nothing but stars, solitude, and views of Jughandle Mountain from your back porch.
The cabin is very basic but has everything you need to survive an Idaho winter night. A wood-burning stove, 4-bunks, a propane cooktop, and a french press for your morning coffee. If you've been thinking about off-grid tiny home living, this is a great way to take a test run. All you need to bring is a warm sleeping bag, pillow, food, hot drinks, and lots of layers, and the friendly folks at Jug Mountain Ranch can shuttle you and your gear in.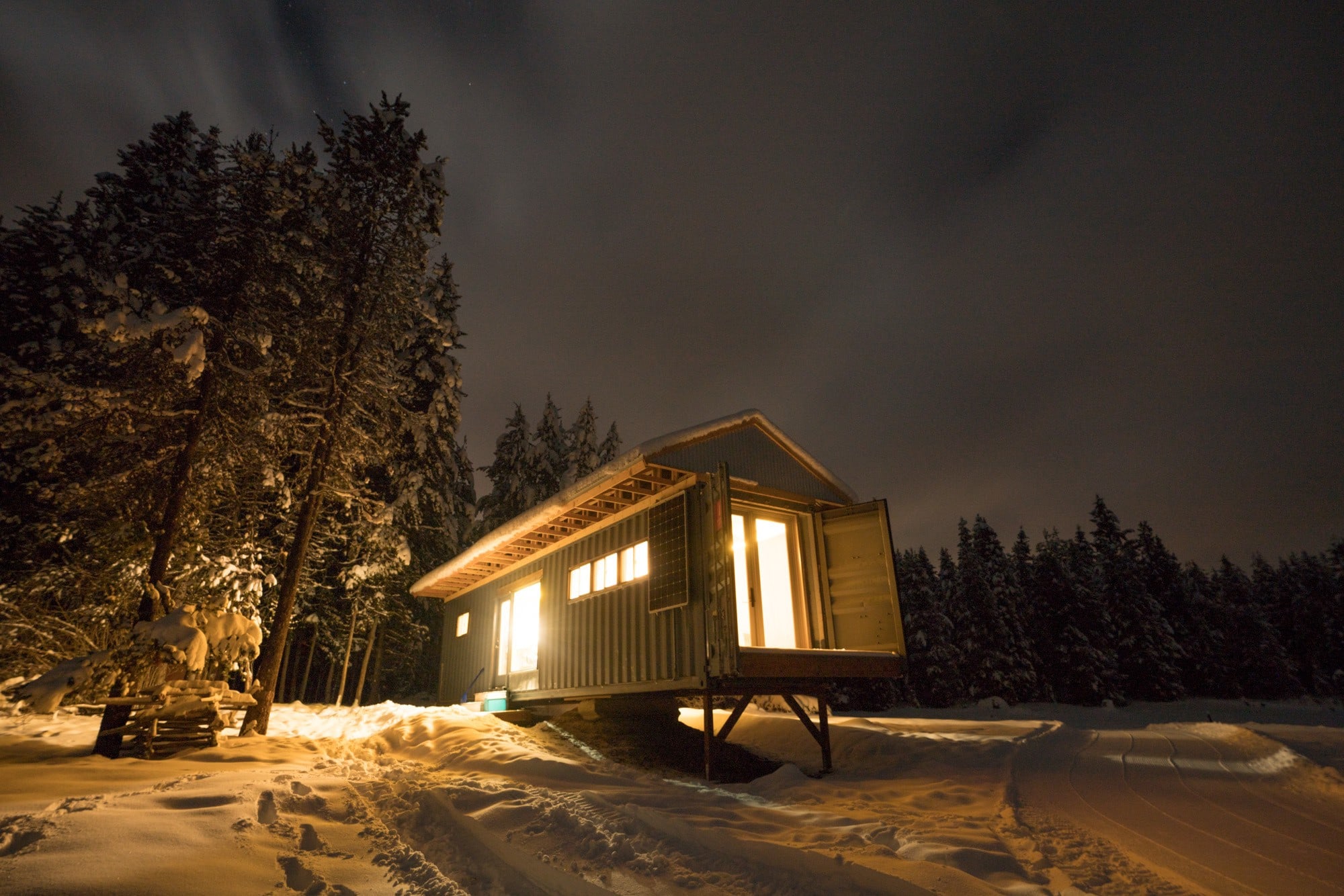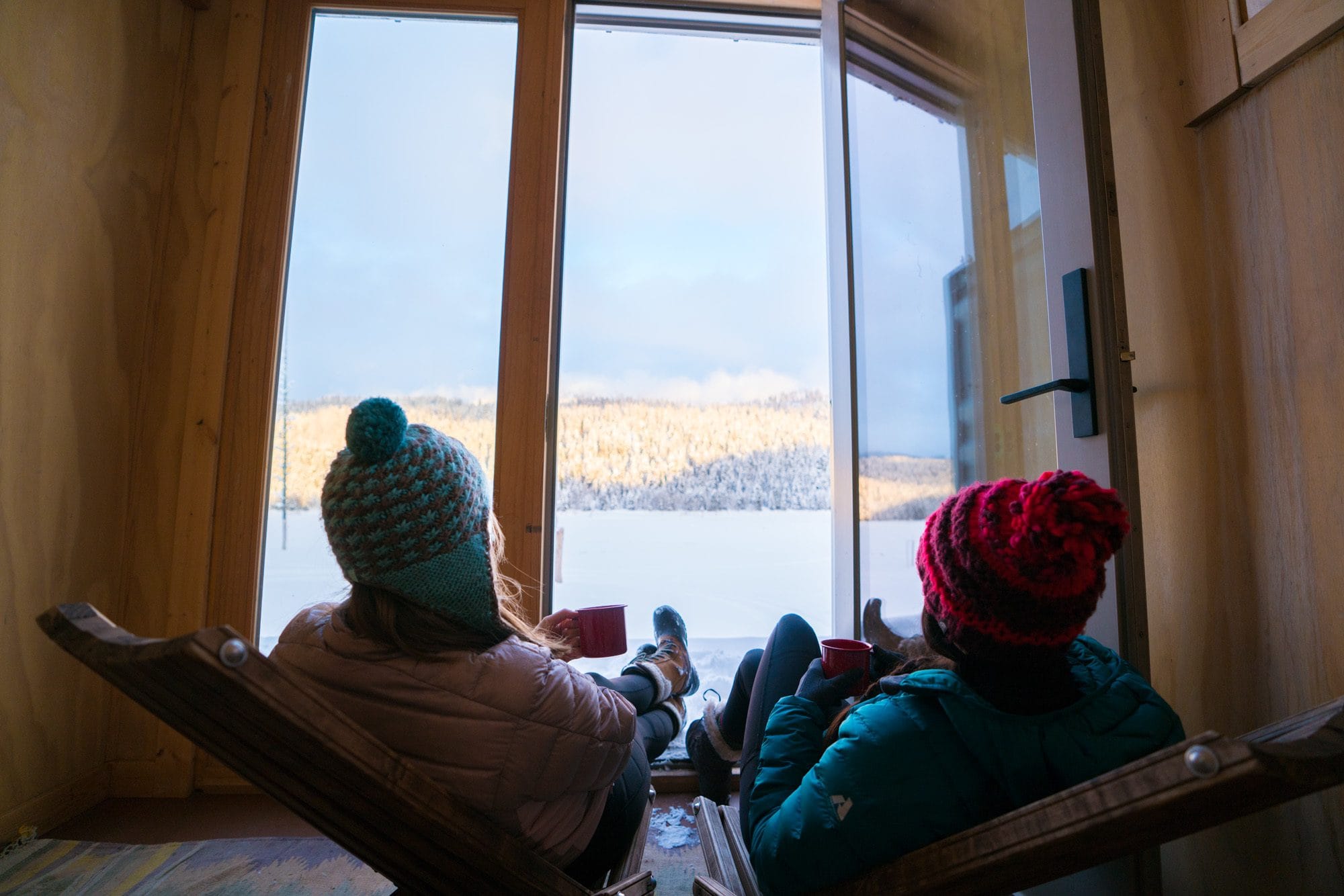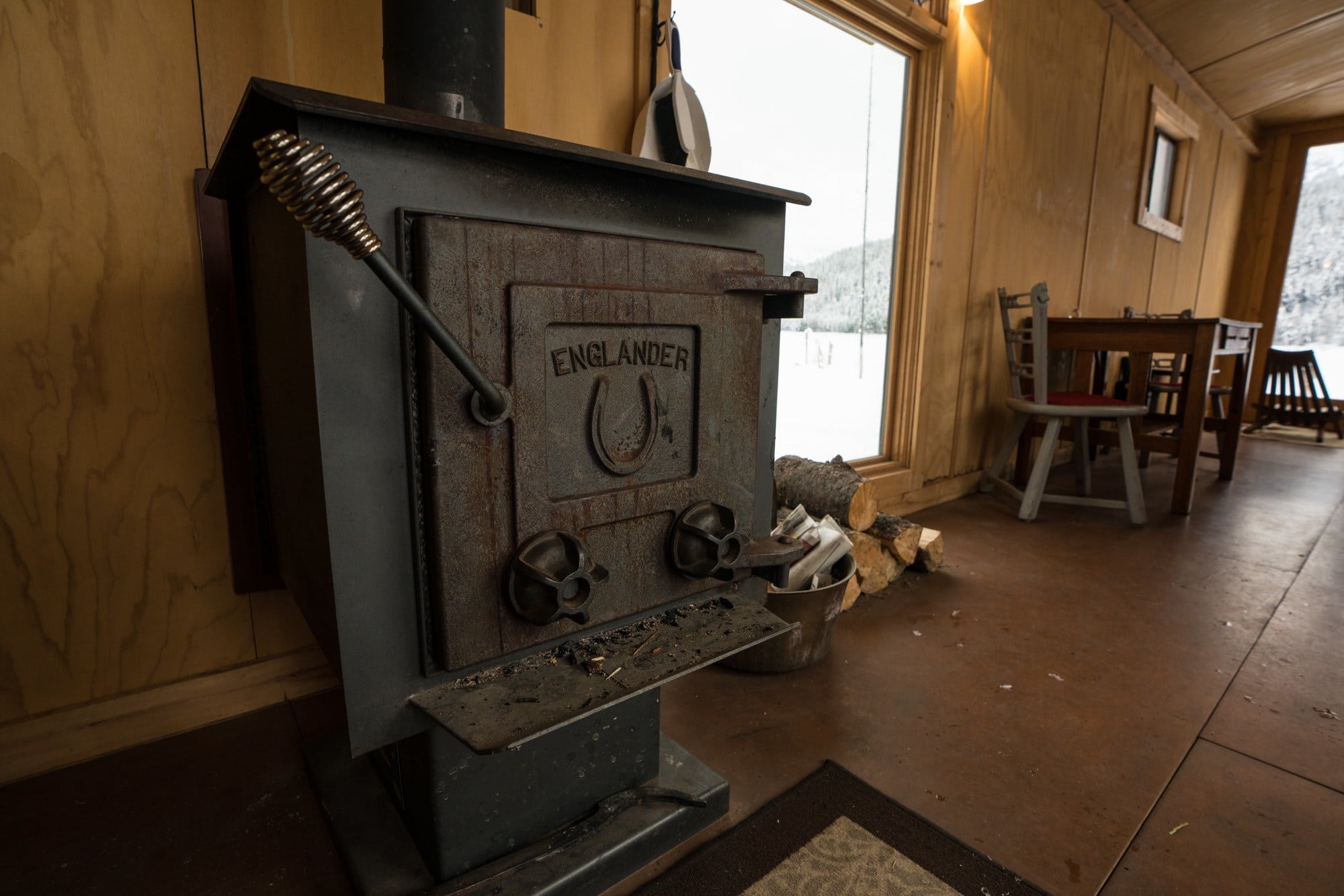 McCall Winter Itinerary – Day 2
It's time to hit the slopes, and McCall has two ski resorts to choose from. Both have ample terrain and a mom and pop feel, so you can't go wrong with either. For the best views, I recommend Tamarack, just a few minutes south on the highway.
The first thing I noticed when we pulled into Tamarack was the fact that there were only about 20 cars in the parking lot. Score. Lift tickets are also relatively cheap, and they have a rental shop on site, making your day on the slopes as easy as it gets.
The mountain was impressive too.  Two days after a big storm, there was still tons of fresh powder to be had. While most resorts get quickly skied out these days, I couldn't believe how much untracked snow we found at Tamarack, and with 2,800 vertical feet, the mountain offers plenty of terrain to explore. For those that prefer to stay on trail, the wide groomers were smooth and offered something for every skill level.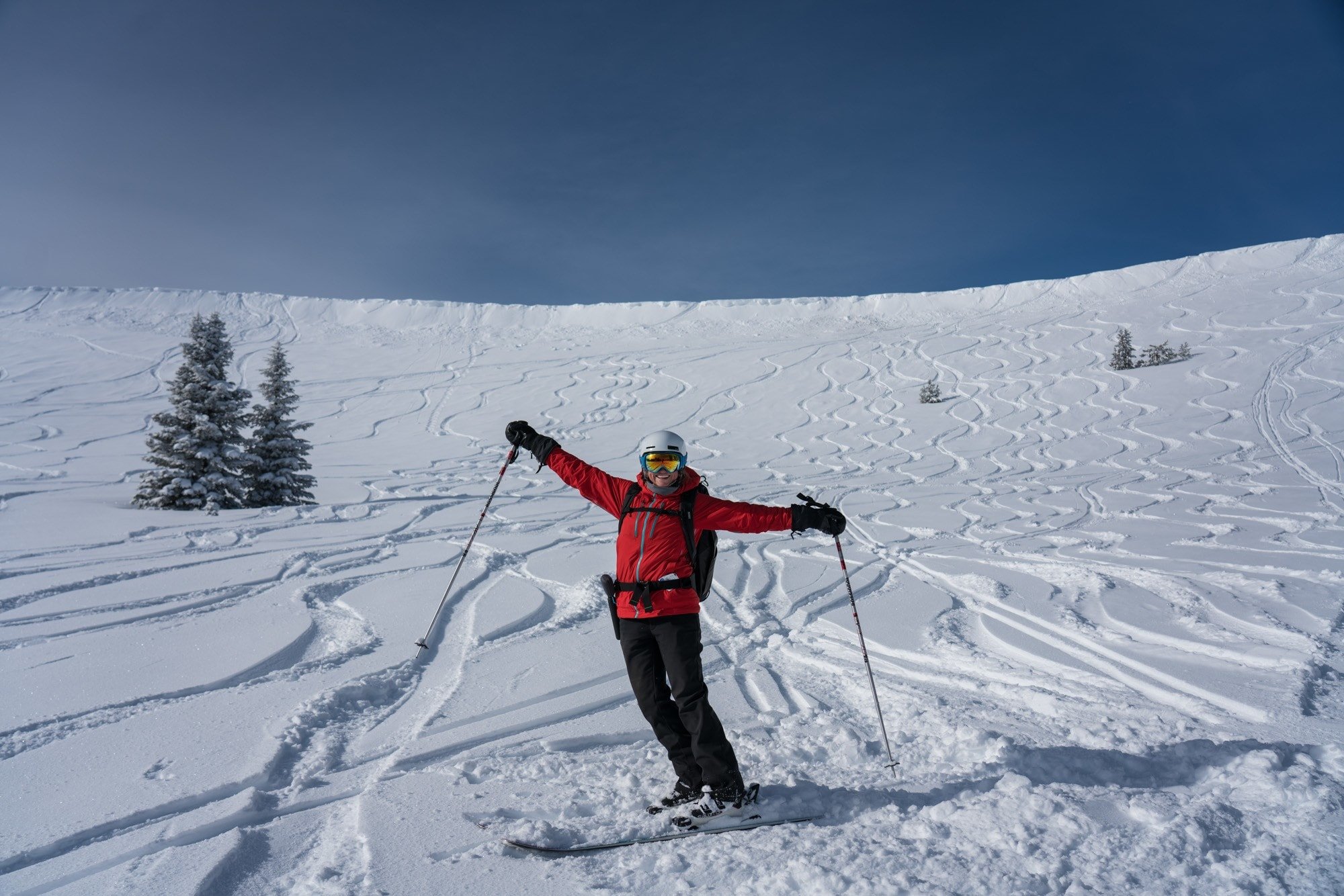 Check out 5 Reasons to Ski Tamarack on your Idaho vacation
If you visit Tamarack mid-week, your lunch option is limited to the Seven Devils Pub, named after a series of rugged peaks just north in Idaho's Hells Canyon. Luckily the Seven Devils stands up to its name. The pulled pork is smoked on site and the sweet potato tots offer a twist on an Idaho classic. Pair it with a local craft brew…but don't overdo it. There's more skiing to be had after lunch.
For weekend visitors, the Mile High Catina is the place to be. While they were closed during our visit, word on the street is that you can get three street tacos and a beer for $11.
Once your day of skiing is over, make the short drive up to McCall. For dinner, head to the Shore Lodge – one of the classiest joints in town – in fact, so classy that it was recently named the third best resort in the US by Conde Nast Traveler. But no need to dress up for dinner, the Cutwater Grill offers a casual-ish menu and delectable cocktails with views of Payette Lake.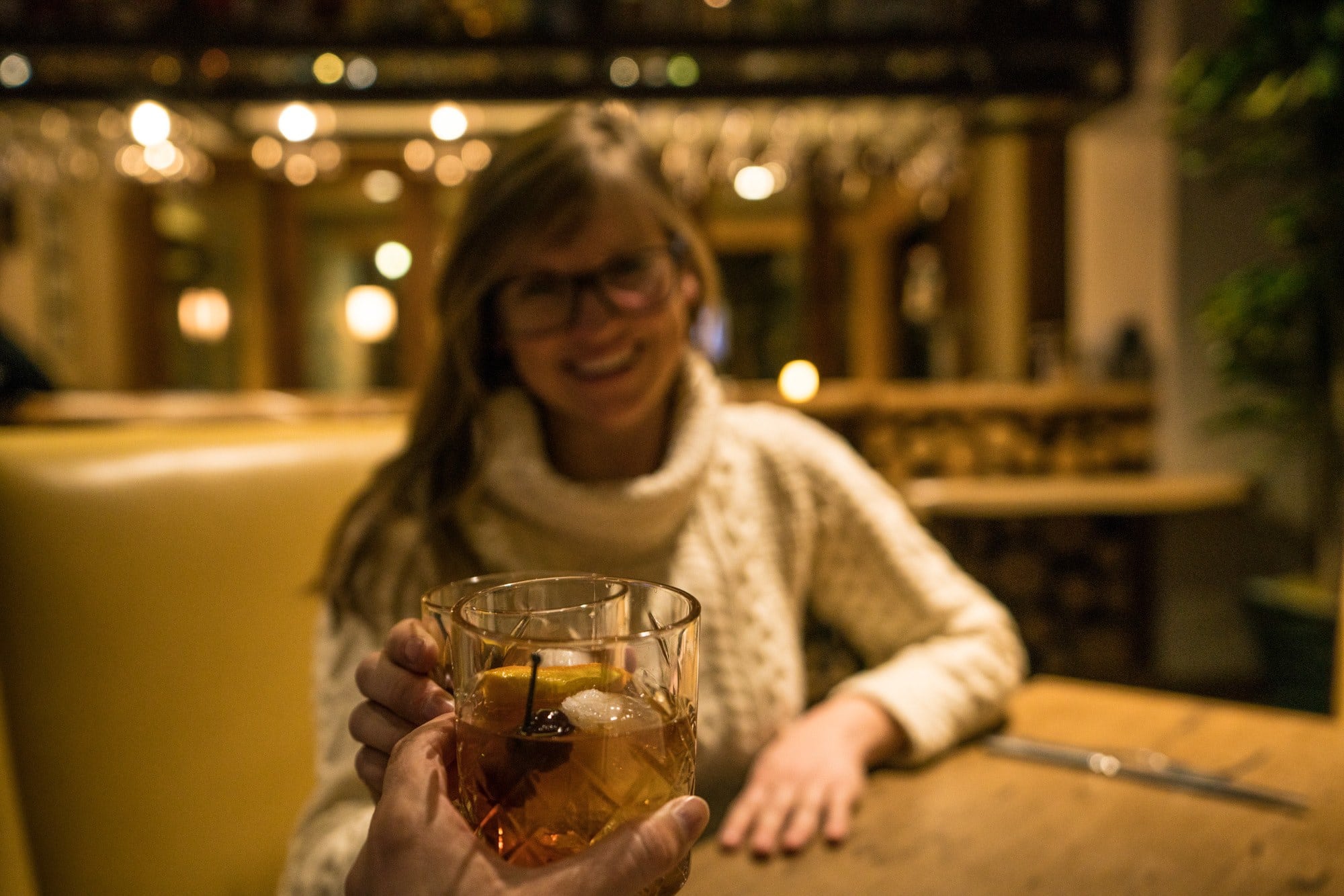 The Shore Lodge is an option, and if you visit mid-week outside of holiday weekends, you can get a pretty good deal on a room. However, McCall also has countless condos and cabins for rent that are especially suitable for groups. You might even score one with a lakefront view. We stayed at McCall's Park Street Penthouse which was conveniently located a block from the center of McCall.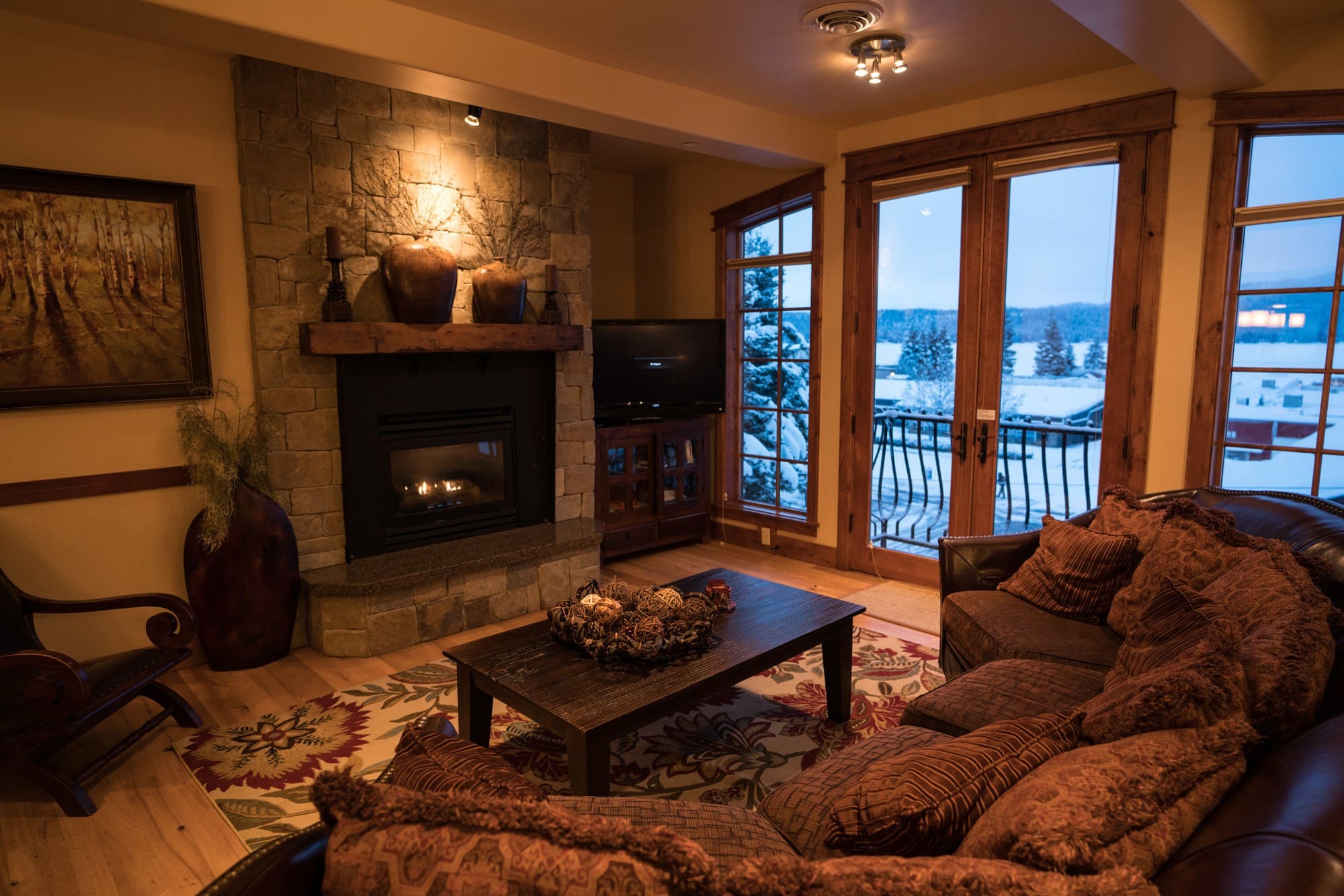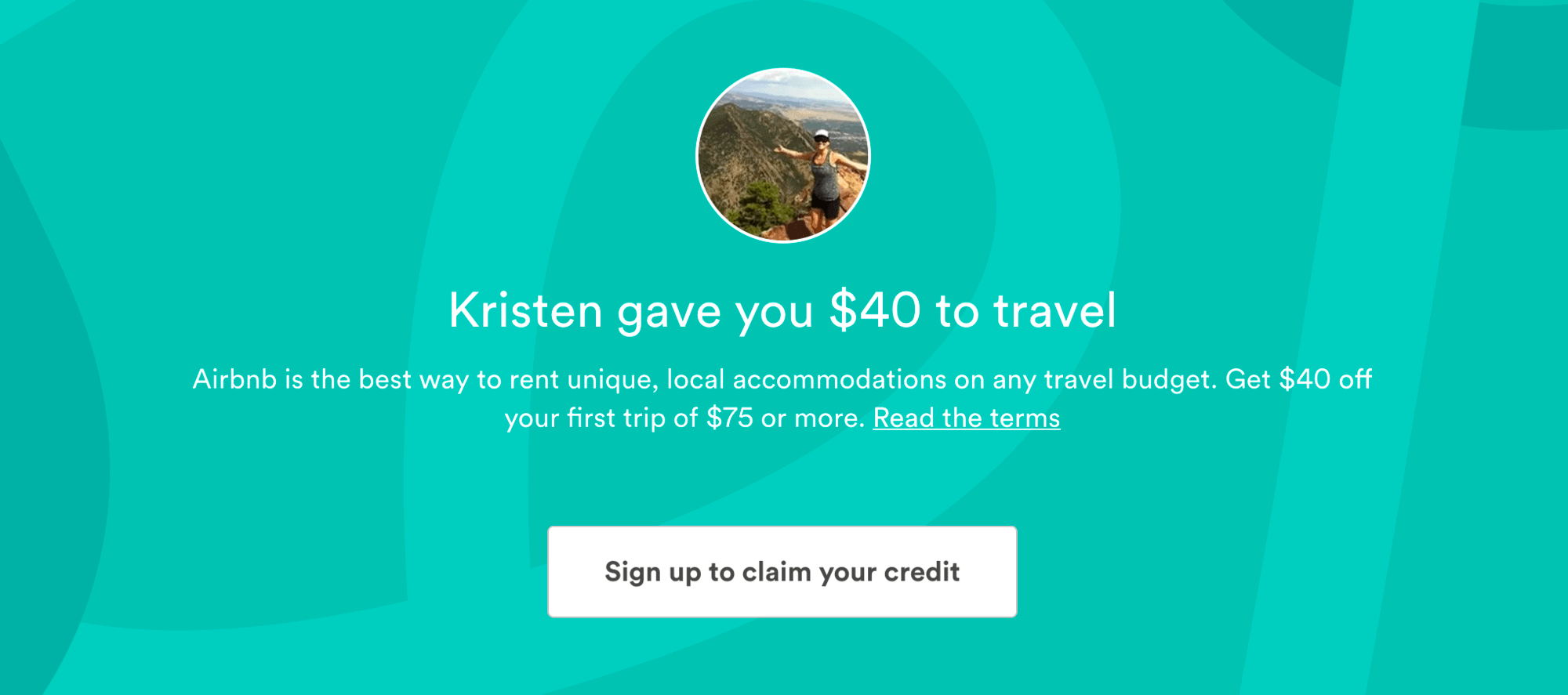 McCall Winter Itinerary – Day 3
Get ready for quintessential Idaho winter: Snowmobiling and hot springs. Each are fun on their own, but combining these two classic McCall winter activities is even better.
Burgdorf Hot Springs opened its doors in 1870 after geothermal water was discovered by local miners. Lucky for us because Burgdorf is one of the coolest hot springs resorts I've ever been to. Located thirty miles from McCall, the only way to reach Burgdorf in the winter is by snowmobile as the road is covered in snow.
While you can rent snowmobiles in town and take the direct route up Warren Wagon Road, we chose to explore on a guided snowmobile adventure leaving from Brundage Mountain. Our guides Jake and Robbie led us along backcountry ridges, through winding rows of powder-pillowed pine trees, and deep down into the valley before catching up with the main drag where we cranked the throttle to 50mph. It was the perfect combination of practicing some technical riding skills before getting fast and furious.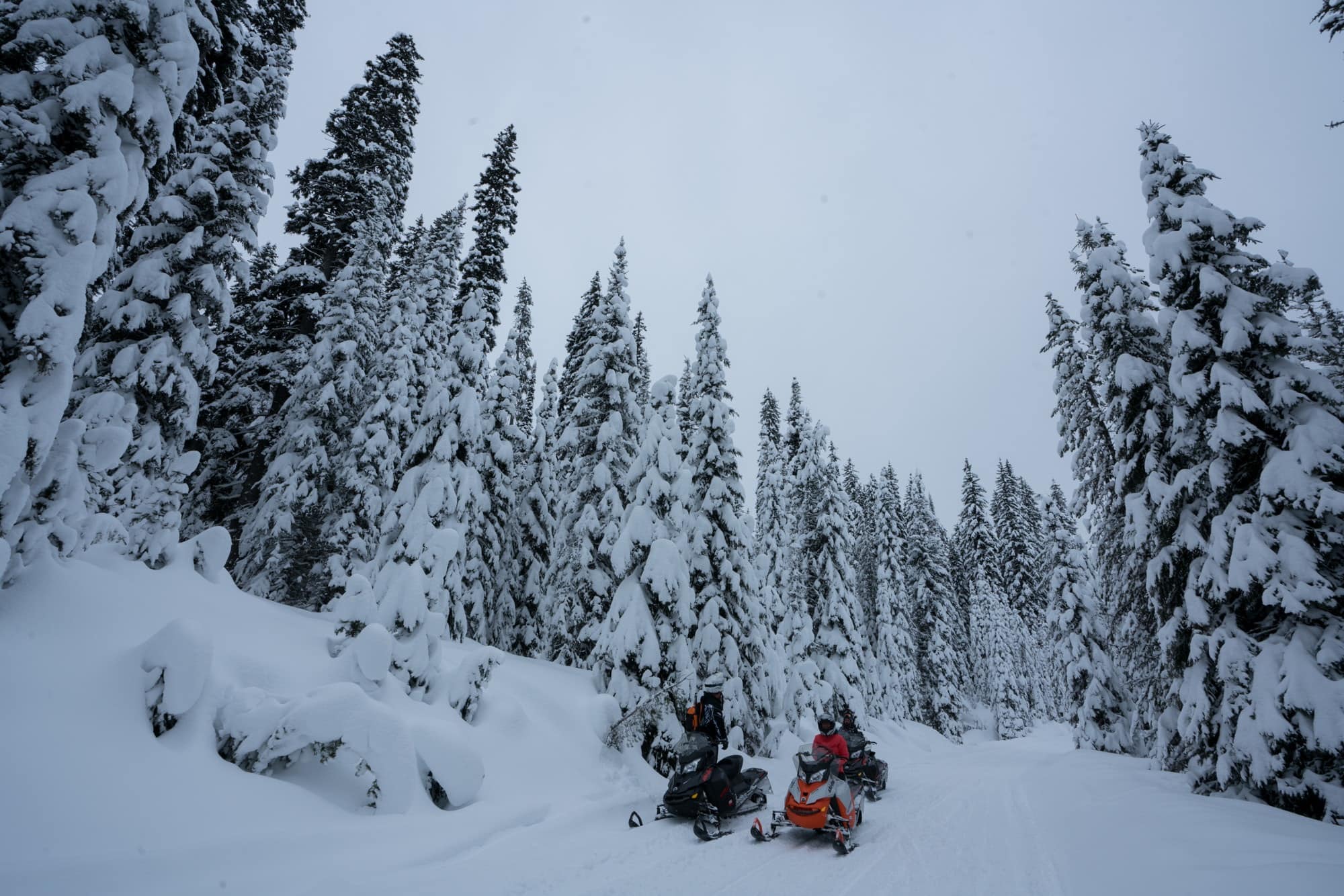 Arriving at Burgdorf was just the icing on the cake of an already exhilarating day. Fed by natural geothermal springs, the water at Burgdorf stays a balmy 100 degrees all year round offering the perfect tonic for soothing your muscles after a long day on the trail. Plus you can even bring your own beer (They recently changed the rules and no alcohol is allowed in the pools). If one day isn't enough, you can rent one of their cute onsite cabins and stay overnight, allowing you to access the pools for a midnight soak.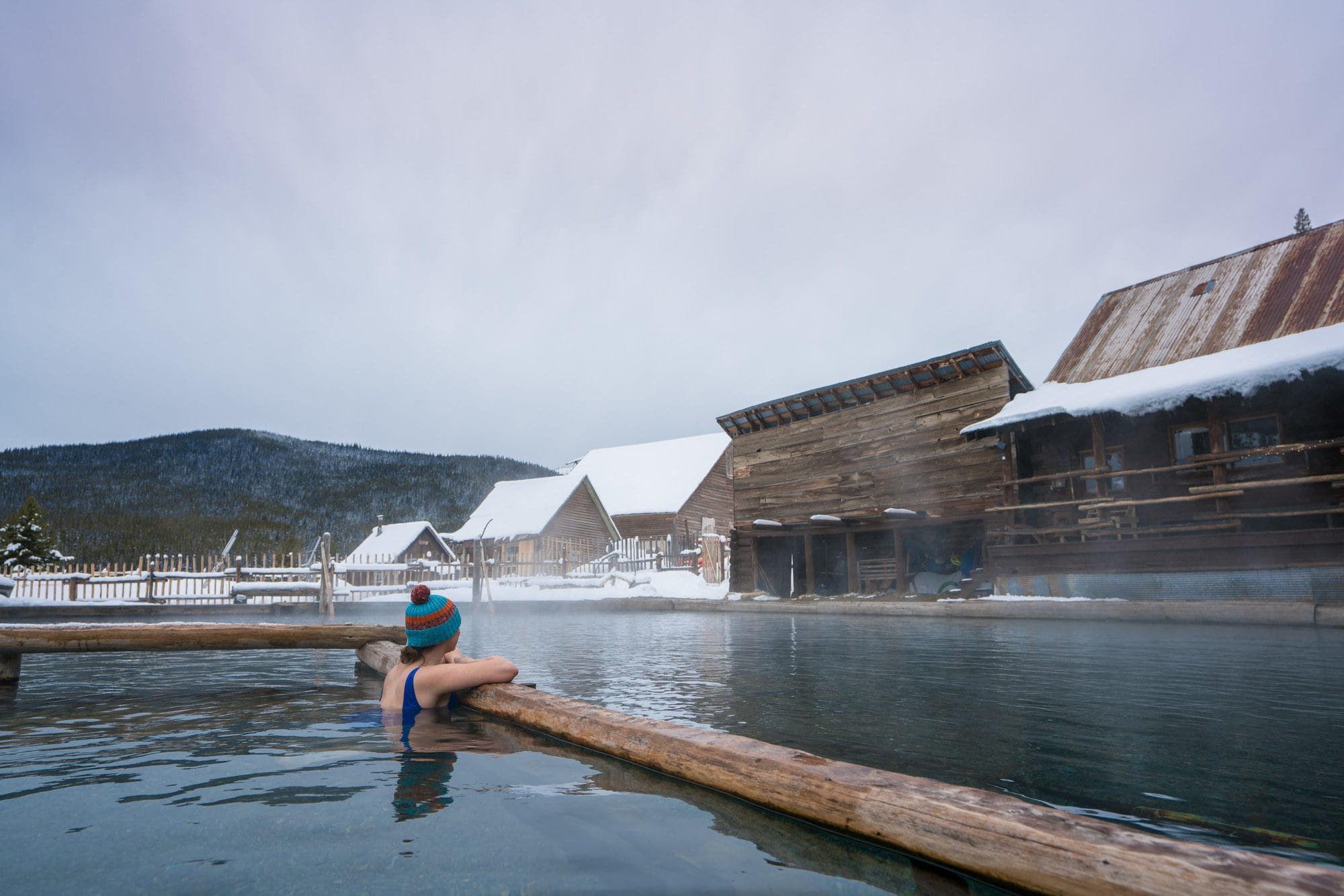 You'll need to get an early start to grab breakfast before the snowmobiling tour. Ruby's Kitchen is the new morning hot spot in McCall that defies standard mountain fare with some of the freshest food in town. Ruby's has a couple of quick grab-and-go breakfast sandwiches, burritos, smoothies, and pastries, but I'd suggest taking the time to sit down and smell the fresh-brewed coffee while sampling a breakfast bowl off their locally sourced menu.
Lunch is included on your snowmobile tour. My only suggestion is that you beer lovers bring a cold one or two to sip on while you soak.
For dinner, after you clean-up, walk down to the Sushi Bar for sake and some tasty rolls or a poke bowl. The fish is super fresh, and what's really cool is the owner is committed to sourcing the most sustainable fish possible. Pro-tip: If you're nice and chat up your server, you might get lucky and be offered the local's menu which features some extra special rolls.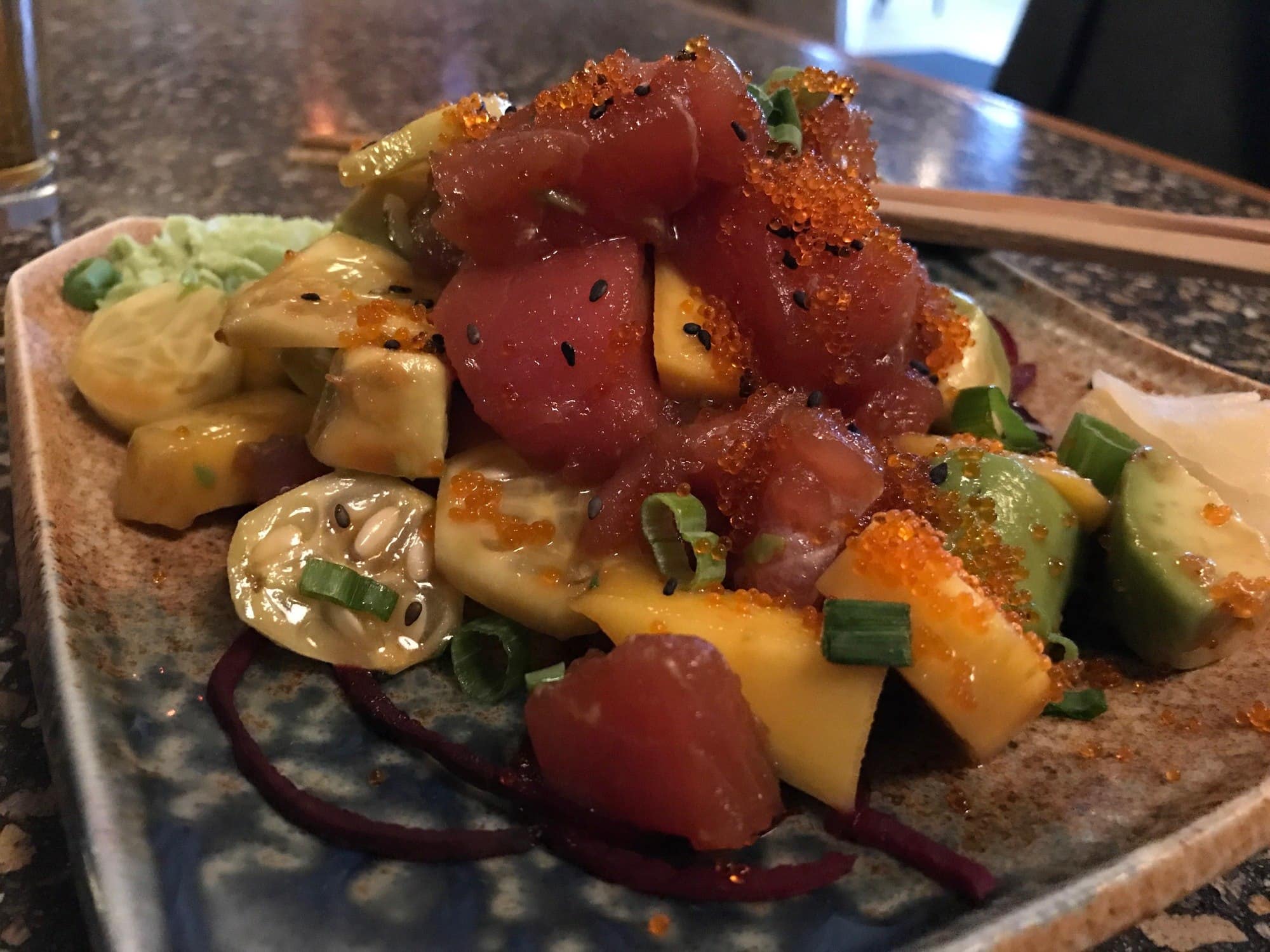 McCall Winter Itinerary – Day 4
It's time to wrap up your time in McCall but not before you treat yo'self. The Shore Lodge has one of the best spas around, and your muscles will thank you after those long days of skiing and manhandling snowmobiles.
The Cove Spa has a set of salt-water immersion pools where you can melt away any stress you have about leaving this lovely little mountain town. For an extra treat, opt for the Swedish-Style Vintage McCall massage or the TrailBlazer for the deep-tissue lovers.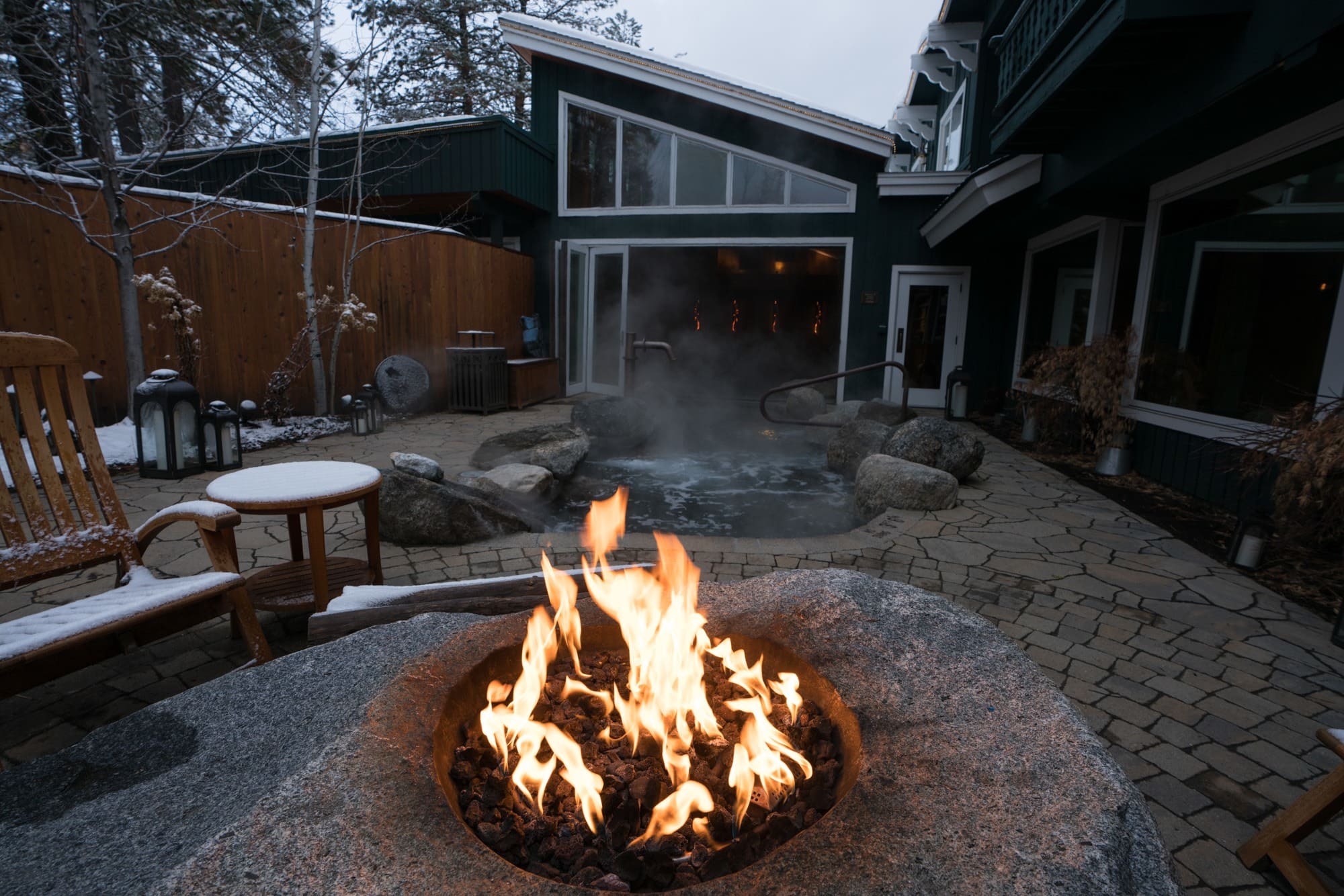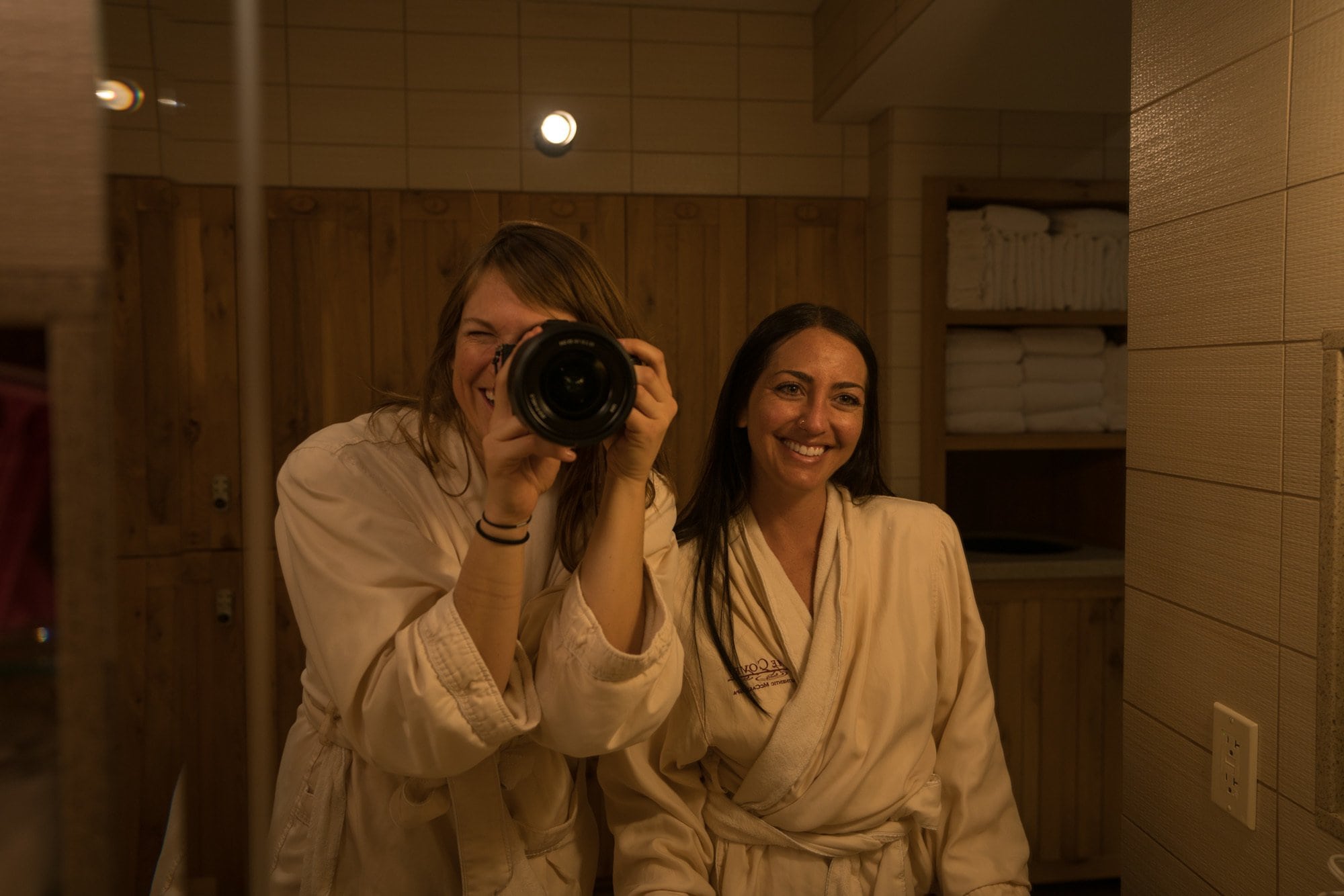 No one wants a massage on a full-stomach, so skip breakfast or grab something small at the coffee shop at the Shore Lodge. The spa also has a room-service menu where you can have food and beverages (mimosas anyone?) delivered to the immersion pool lounges.
To get one more taste of town before you head back to Boise, I recommend grabbing lunch at the Salmon River Brewery. You won't find a better elk burger and the rosemary fries are ridiculously good. The beer is obviously the main attraction, so if you're the passenger on the drive down, a beer sampler is probably in order.
Popular Idaho Resources
I hope this 4-day McCall winter itinerary shows you what makes this small Idaho town such a fun winter destination. My guess is after a long-weekend visit, you might contemplate moving here, just like me.
Have you been to McCall? Would you like to go? Leave a comment below and let us know!