12 Best California Beach Campgrounds
Learn about 12 of the best California beach campgrounds with tent/RV sites right on the coast in Northern, Central, and Southern California.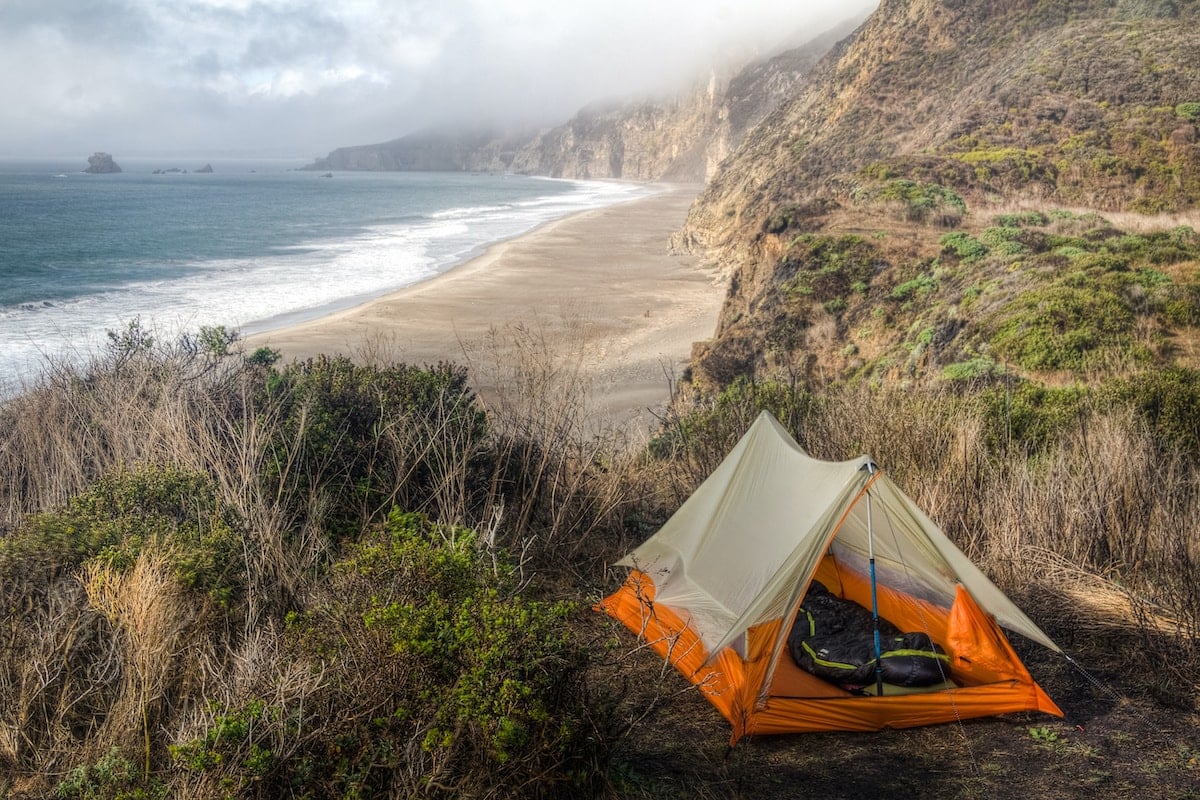 Beach camping is a quintessential California rite of passage – between epic sunrises, sunsets, and bonfires, snagging a camping spot right on the California coast is an awesome way to spend a weekend (or longer!). There's nothing quite like going to bed with the lull of crashing waves and waking up to the sounds of seagulls.
In this blog post, we break down our favorite California beach campgrounds from North to South so you can easily plan your California beach camping trip.
Looking for the best California beach campgrounds? We've got you covered with our favorite picks below.
Best California Beach Campgrounds – Mapped!
#1 campsite finder app
Try The Dyrt PRO free for 30 days
Get a FREE 30-Day membership to The Dyrt PRO, one of our favorite apps for finding campsites.
Perks include:
• 5,000+ free camping locations
• 1,000+ campground discount network
• $0 extra booking fees
• Get reservations at sold-out campgrounds, and more
Use the code BEARFOOT to get 30 days free!
Northern California Beach Camping
Gold Bluffs Beach & Campground
Located in the heart of the Redwoods, Gold Bluffs Beach and Campgrounds is one of our favorite California beach campgrounds. Located at the end of an unpaved road, this secluded campground lies in the dunes along a beautiful 10-mile stretch of golden beach. There are 24 primitive spots for RVs and tents, and the vehicle length limit is 24 feet for RVs (no trailers allowed). There are no hookups at this campground. Reservations can be made online through Prairie Creek Redwoods State Park.
While dogs are not allowed on any park trails, they are allowed at the campground on leash and the adjoining beach. Just north of the campground is the amazing Fern Canyon trail, a 50-foot-high canyon with walls covered by lush ferns.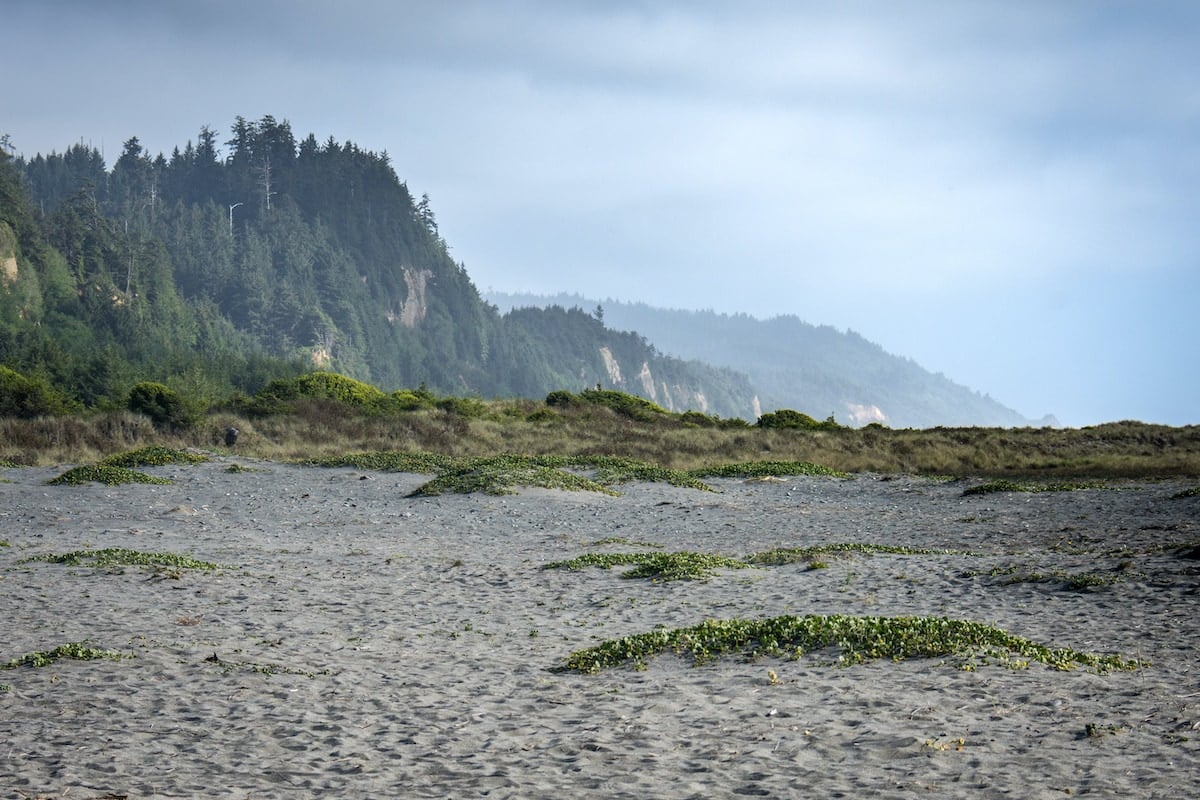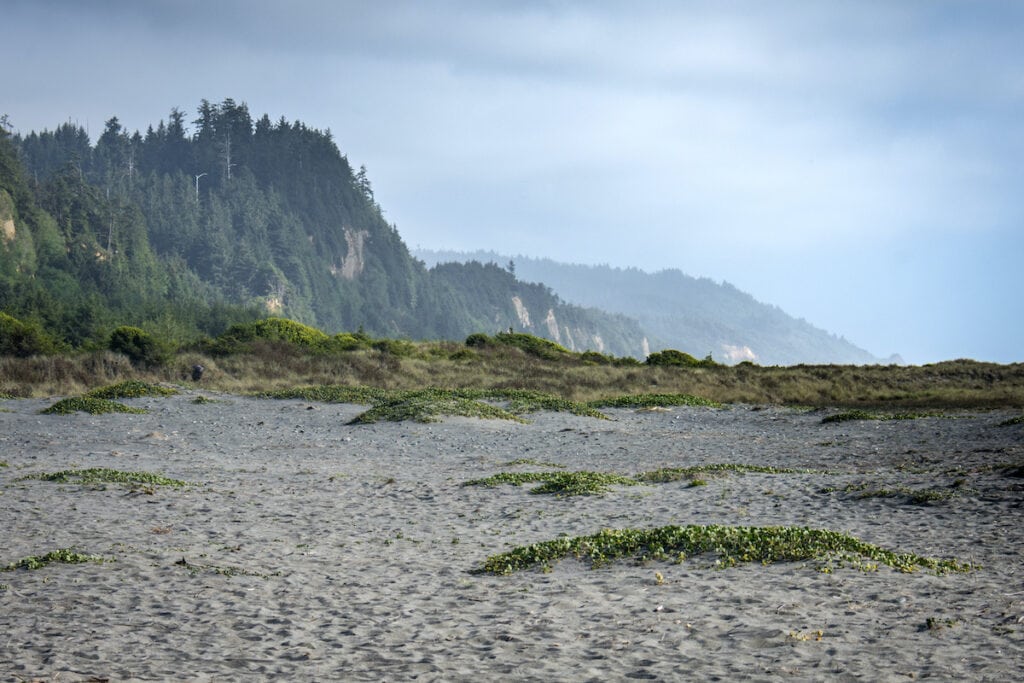 Bodega Dunes Campground
Bodega Dunes Campground is located beside Bodega Harbor, within walking distance of the beach and the town of Bodega Bay. There are 99 campsites with hot showers, flush toilets, and a dump station. The maximum trailer length is 31 feet and no hook-ups are available. This is a great spot for people wanting to be close to the beach, but also within walking distance to many restaurants and shops.
No dogs and no fires are allowed on the beach as a measure to protect the snowy plovers. Bodega Head is a popular place for whale watching during the winter and spring months.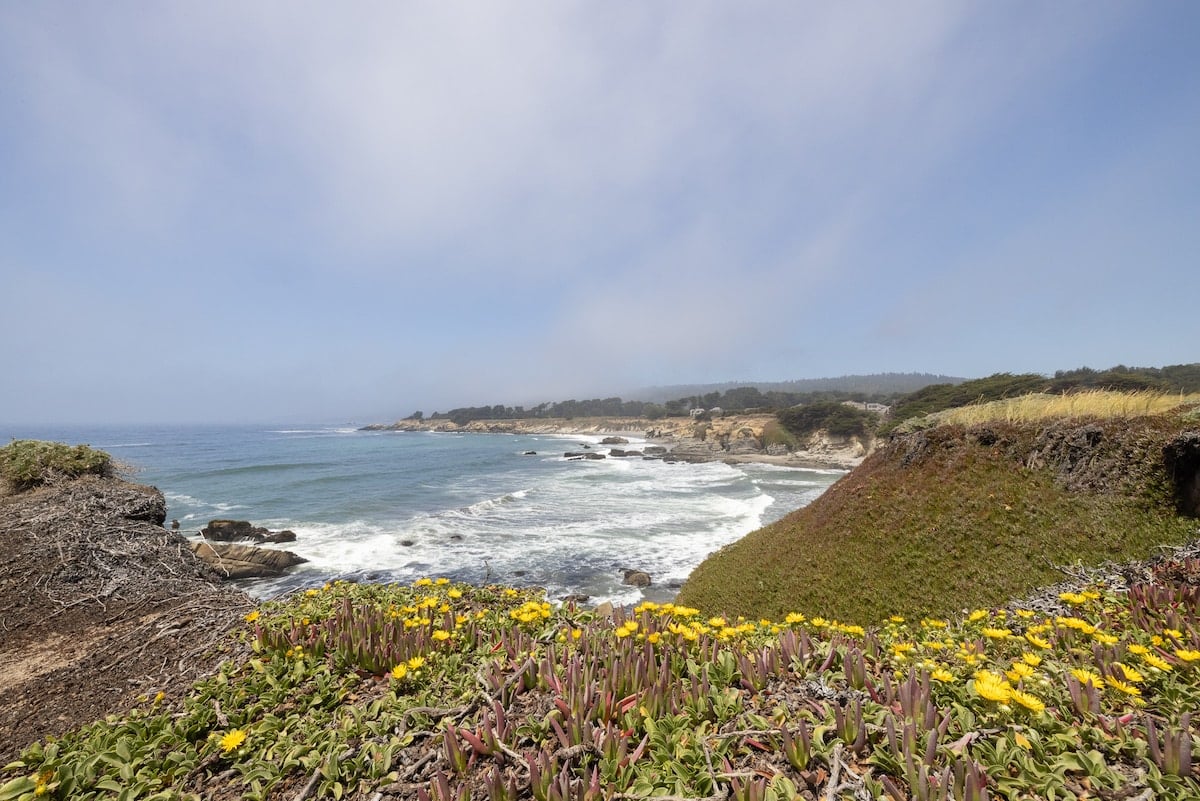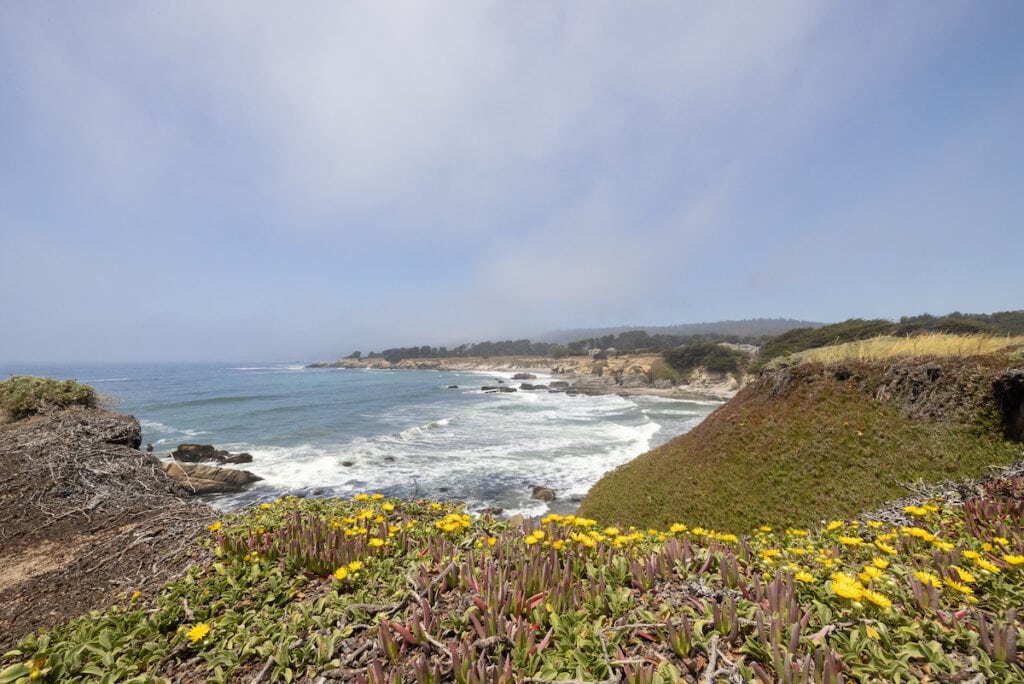 Wildcat Camp
Secluded in a grassy seaside meadow along Point Reyes National Seashore, a camping weekend at Wildcat Camp is a perfect place for beginner backpackers to get their feet wet. From the parking lot, the campground is a 5.5 mile moderate hike from the Palomarine trailhead in Bolinas. Along the way, the trail is packed with unobstructed views of the Pacific, as long as fog hasn't rolled in. Besides the views and beach access from Wildcat, the main attraction is Alamere Falls, a waterfall that crashes down from the bluff onto the beach and is the only major waterfall in Point Reyes.
Reservations are highly recommended, especially for the warmer months, as sites do book up in advance. Sites 6 and 7, while small, are considered the best due to their isolated location and views from high up on the bluff. All sites are equipped with a grill and picnic table, meaning campers don't have to skimp on meals during overnight trips.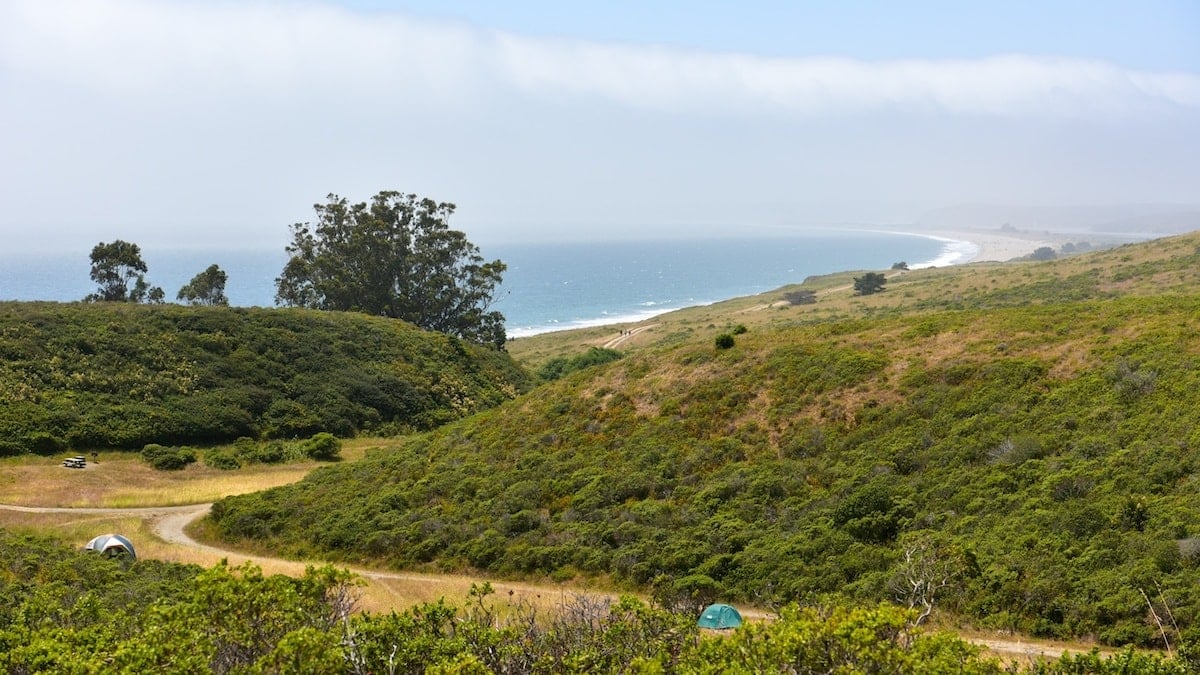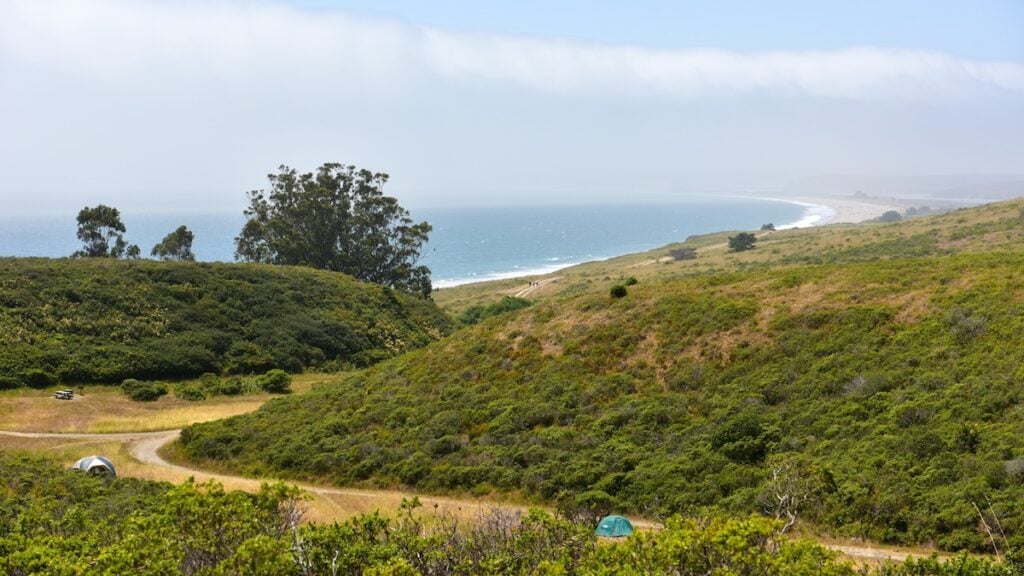 Angel Island State Park Campground
With ferries departing from all over the San Francisco Bay area, Angel Island State Park in the middle of the Bay offers a quick and quiet escape from the commotion of the city. 9 coastal campsites are spread out all over the island, with views of the SF Bay Bridge, the Golden Gate Bridge, the famous cityscape, and the rolling Marin Headlands. All sites have potable water and a pit toilet.
To explore the island, hit the trail to the top of Mt. Livermore, the island's tallest point, or rent a bike and cruise around the island's perimeter.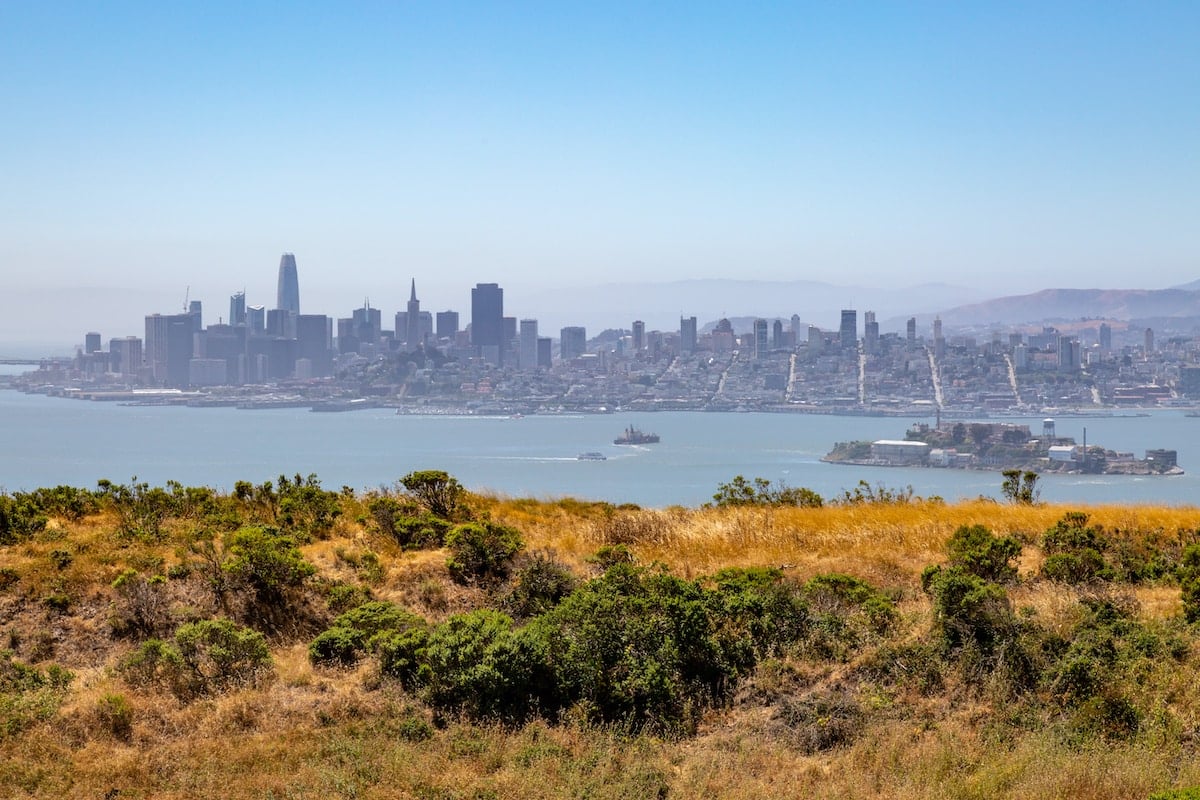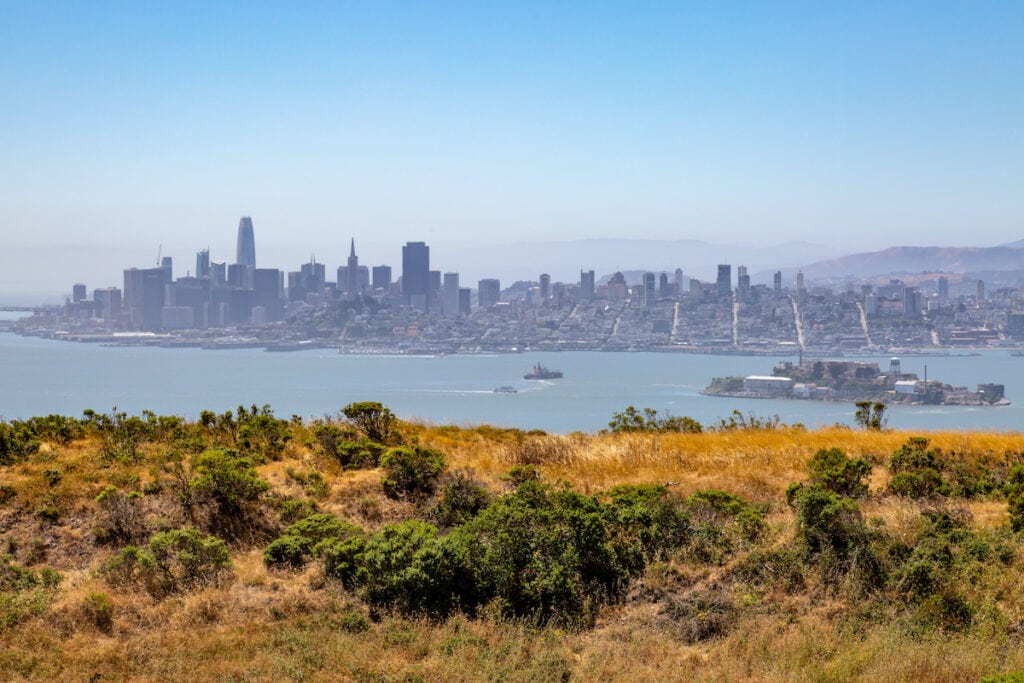 Central California Coast Beach Camping
Andrew Molera State Park, Big Sur
While most of the places to go camping in California's Big Sur get snatched up months in advance, the 1/2 mile walk to the 24 first-come, first-served campsites at Andrew Molera State Park is enough to deter some campers. This means if you arrive early enough in the day, you might just get lucky and snag a site right along the Big Sur River which runs right through the middle of the park. The campground is an open meadow, so sites don't afford a ton of privacy, but the location more than makes up for that. Plus, Andrew Molera has some of the best hiking trails in Big Sur.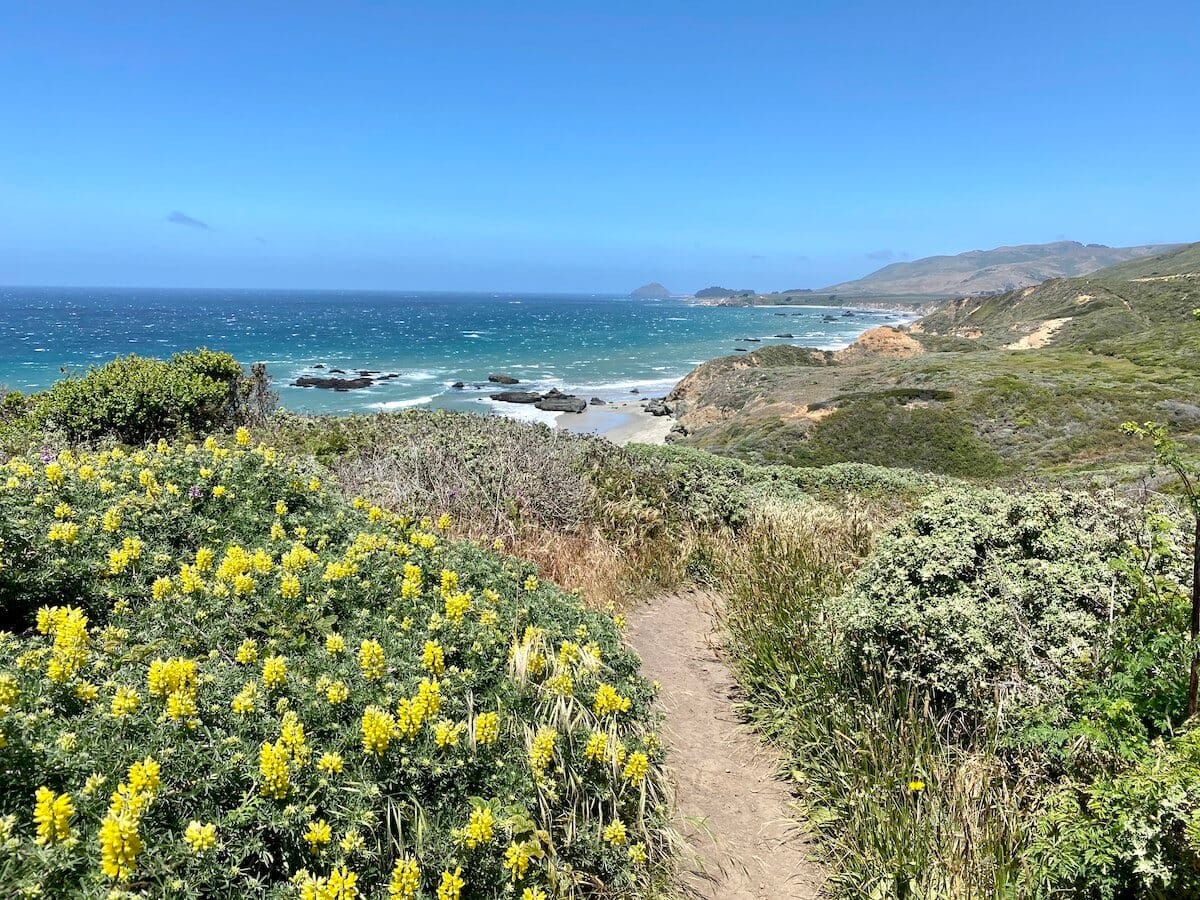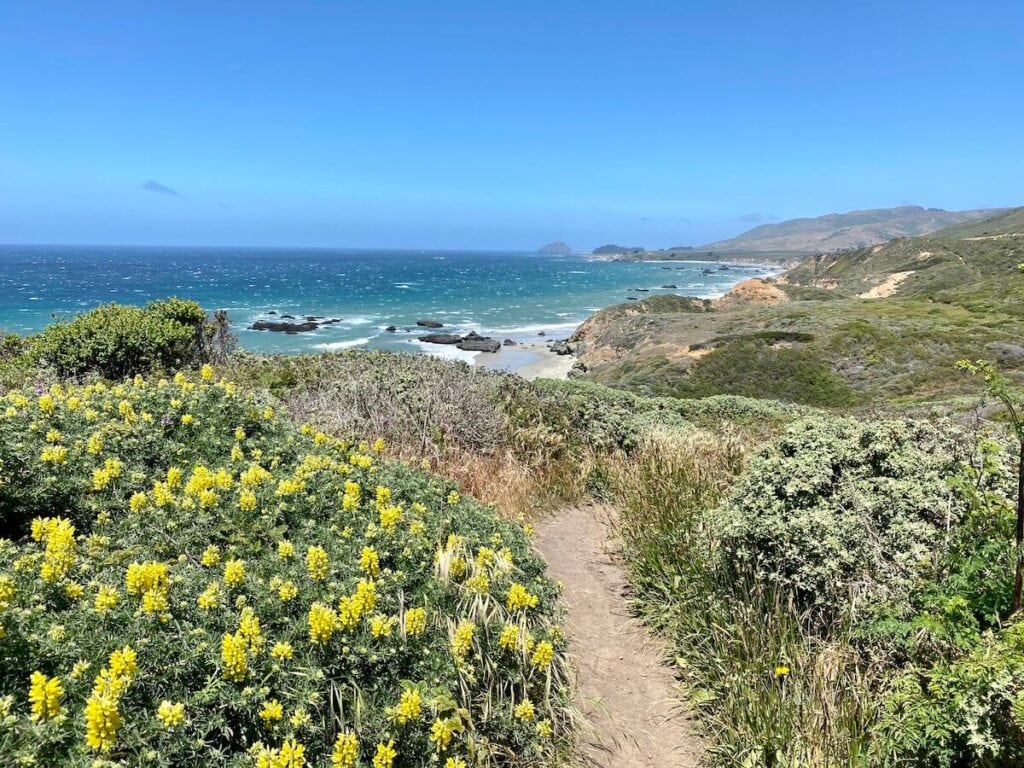 Hearst San Simeon State Park
As one of the oldest California State Parks, Hearst San Simeon State Park has two awesome beach campgrounds – San Simeon Creek Campground and Washburn Campground. The San Simeon Creek Campground has 134 campsites for tent camping or recreational vehicles. The maximum length for an RV is 35 feet. Each campsite has a fire ring and picnic table and restrooms/showers are available.
Washburn Campground is a primitive campground located 1 mile inland from the beach on a plateau overlooking the Santa Lucia mountains, as well as the Pacific Ocean. There are more than 60 campsites available here that include a fire ring and picnic table, as well as restrooms. While you are in the area, be sure to take a tour of Hearst Castle (which is unfortunately closed due to road construction at the time of writing).
Check out Hearst San Simeon State Park's website for information to book a campsite.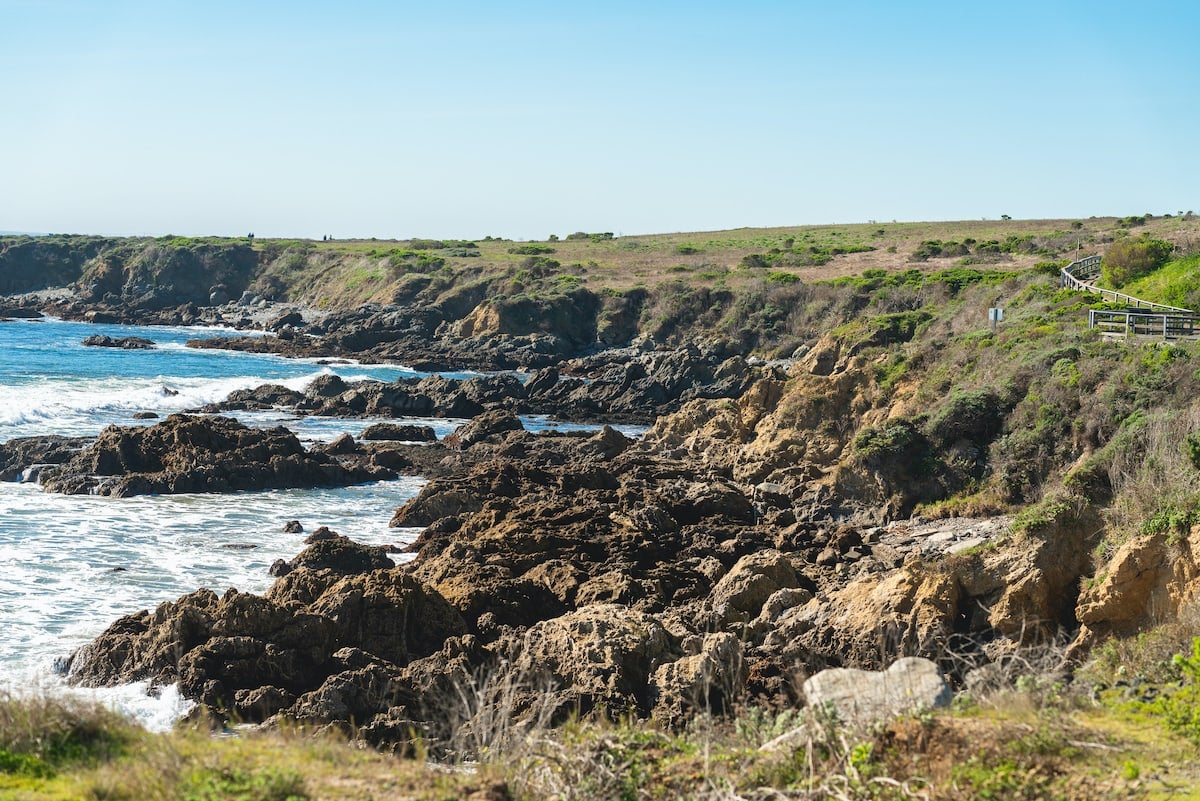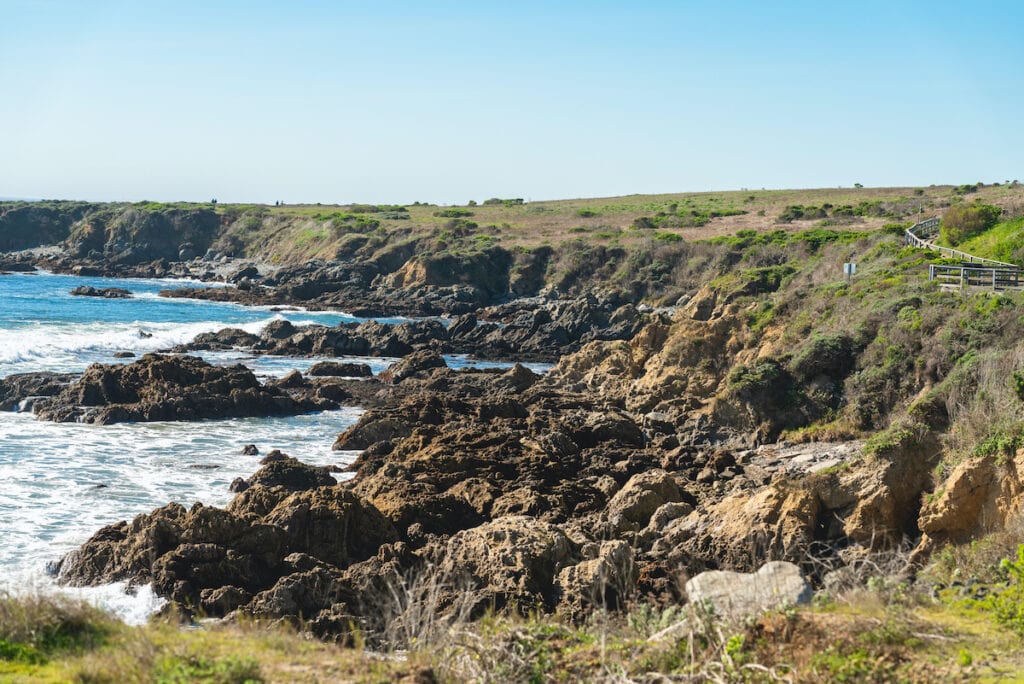 Morro Bay State Beach
Morro Bay State Beach Campground is located on a lagoon in the bay and it's the perfect coastal camping spot for views of the famous Morro Rock. Located north of San Luis Obispo, the campground includes 134 campsites in addition to two group camps, restrooms, showers, and RV hook-up sites. RVs up to 35 feet are allowed. The park also has a marina and an 18-hole public golf course. Expect to find Monarch butterflies during migration from November through February.
During summer days, the area can be 30 degrees cooler than inland areas. Be sure to pack layers for the cooler temperatures. Additional campground information can be found here.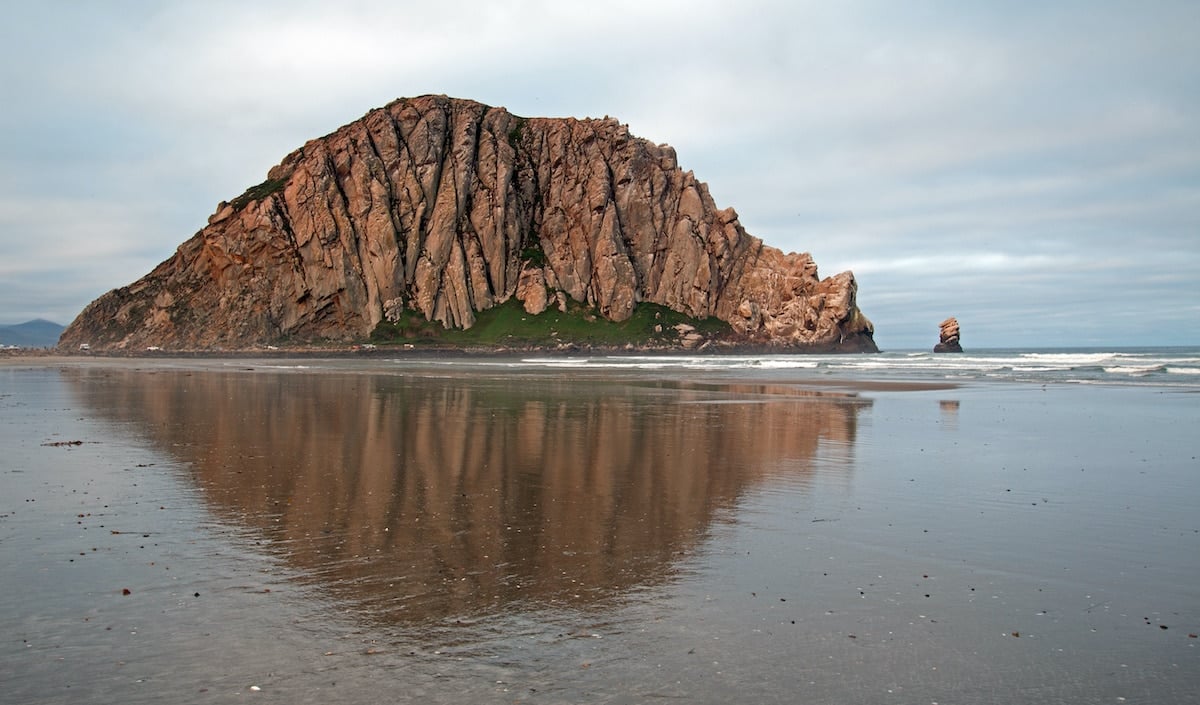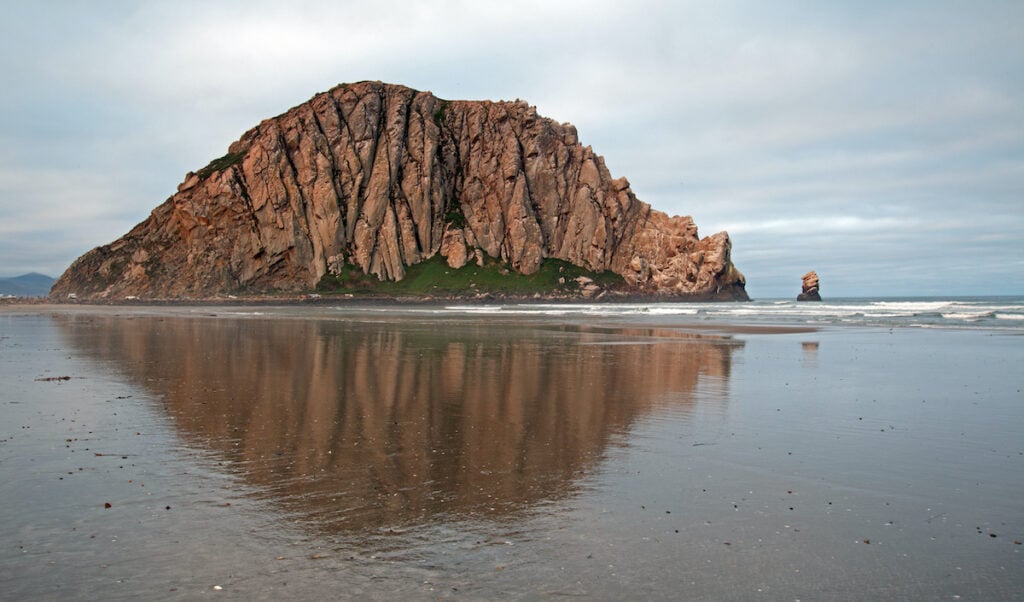 Montaña de Oro State Park
Translating to "Mountain of Gold", Montaña de Oro State Park is a real gem on the California Coast. The park features rugged cliffs, miles of hiking trails, secluded sandy beaches, canyons, streams, and hills – including the 1,347-foot Valencia Peak.
The most popular beach is Spooner's Cove, across from the campground. Golden wildflowers bloom each spring, hence the park's name. There are 50 campsites that are reservable up to 6 months in advance. RVs up to 27 feet are allowed in the campgrounds. Dogs are allowed in the campground and at Spooner's Cove, but no other beaches or trails.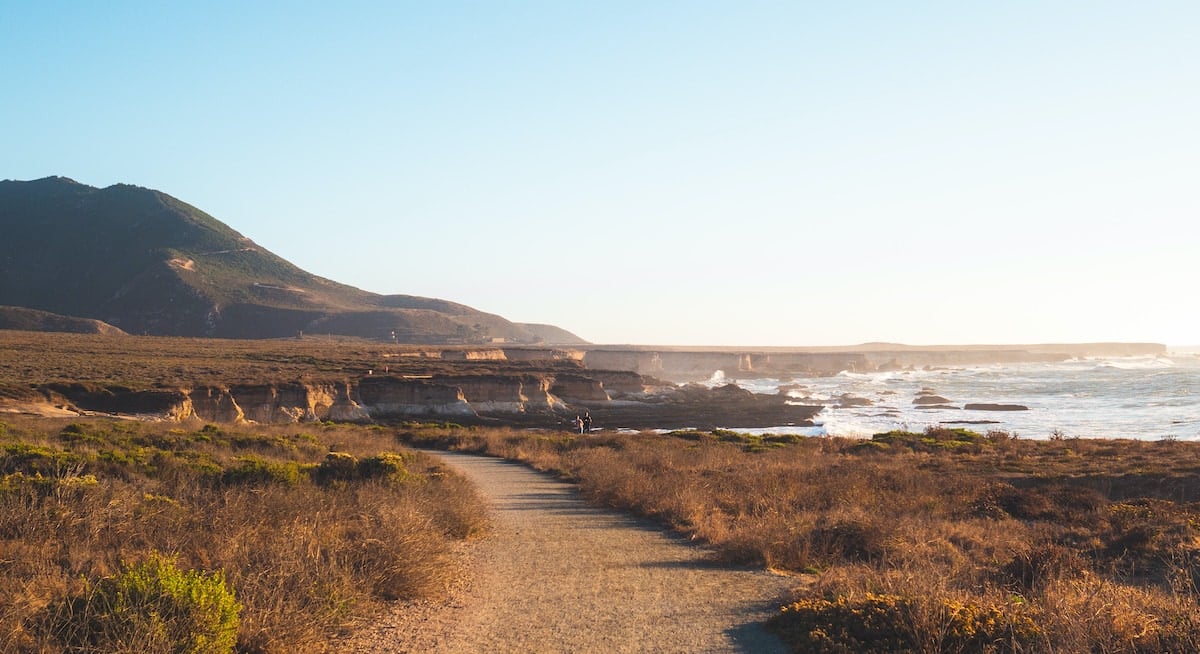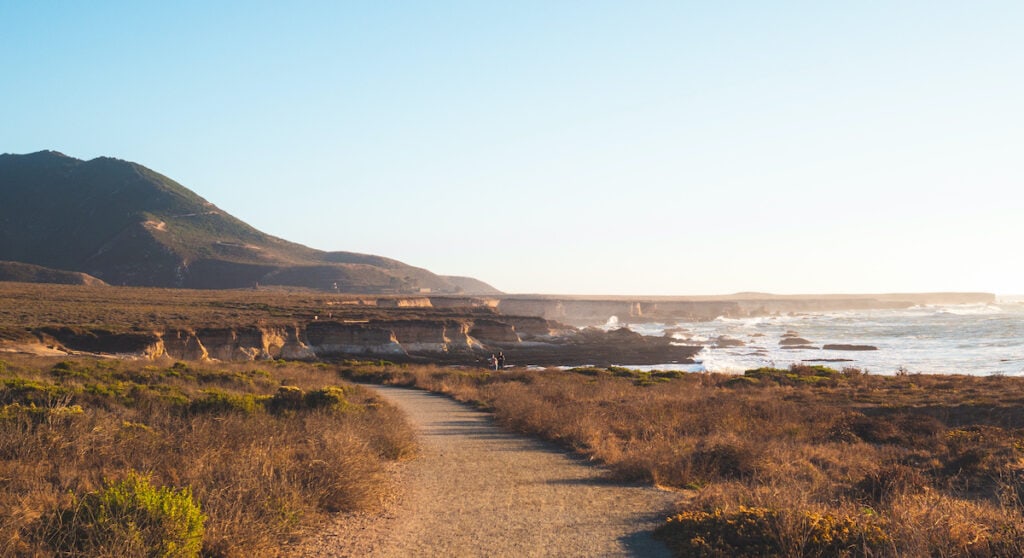 Southern California Beach Camping
Jalama Beach County Park
Located just north of Santa Barbara, Jalama Beach is a great secluded spot to get away from the crowds during your California beach camping trip. The campground has 107 campsites, all of which have beach or ocean views and are easily accessible. Each campsite has a picnic table, BBQ pit, and restrooms with hot showers and water are nearby. 31 sites offer electrical hookups, and dump stations are available. Pets (maximum 2) are allowed with a $3/night additional fee and proof of rabies vaccine.
If you'd rather not pitch a tent, Jalama Beach also offers 7 cabins (that sleep up to 4) for rent. All cabins are perched on a hill with a spectacular ocean view from the porches. Reservations for beach camping and cabin rental are available online, 6 months in advance.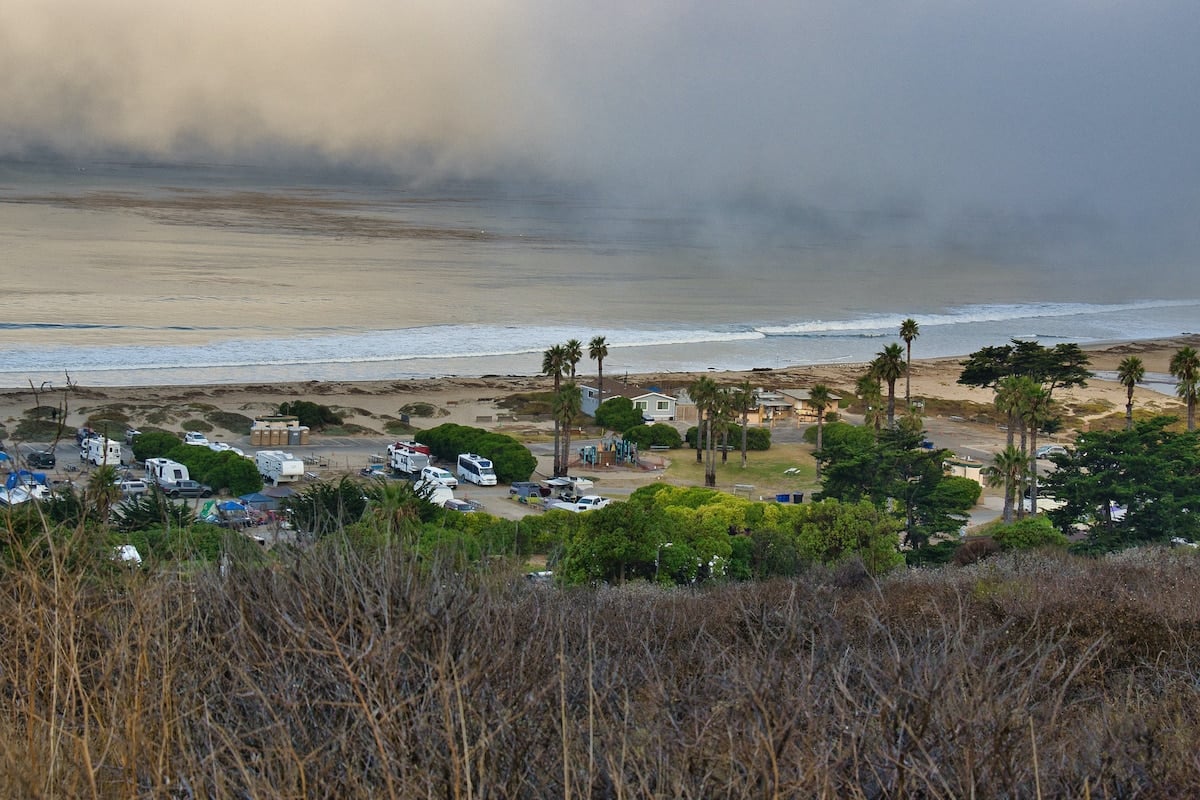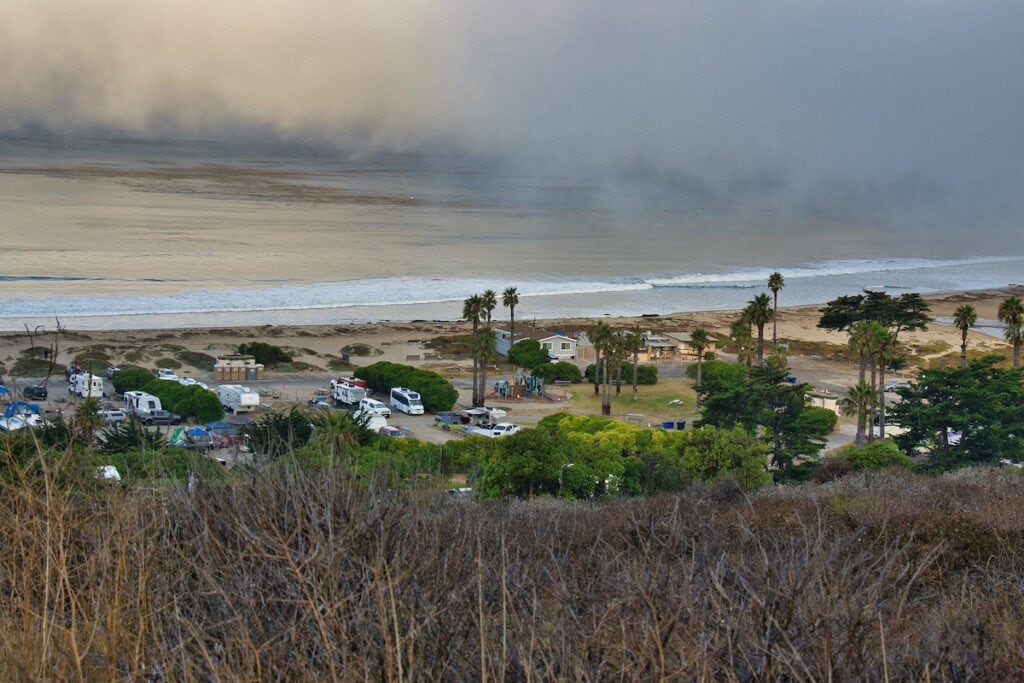 Santa Cruz Island, Channel Islands National Park
Getting to the Channel Islands requires some effort, but with the chance to encounter dolphin pods, mola molas, and whales in the Santa Barbara Channel, the one hour boat ride to Santa Cruz Island is all part of the fun. While camping is allowed year round on all 5 of the islands in Channel Islands National Park, the Scorpion Ranch Campground at Santa Cruz is the most accessible for a weekend jaunt and also has the most developed facilities.
Once the ferry lands on the island, it is a half-mile walk from the pier to the campground, which sits in a grove of trees surrounded by grasslands and coastal sage scrub. Once you get settled, there are 6 different trails that leave from the campground ranging from a quick 1/2 mile stroll to a more strenuous 8 mile hike that leads to expansive coastal vistas. What makes camping on Santa Cruz Island really unique, however, are the opportunities to get out on the water. Sea kayaking here is world-class with sea caves, rocky coastline, and kelp forests, and for an extra fee, Island Packers rents and transports kayaks out to the island. Sightings of sea lions whizzing around the kelp forest are almost guaranteed. Reservations are required and sites get booked up months in advance, so plan ahead.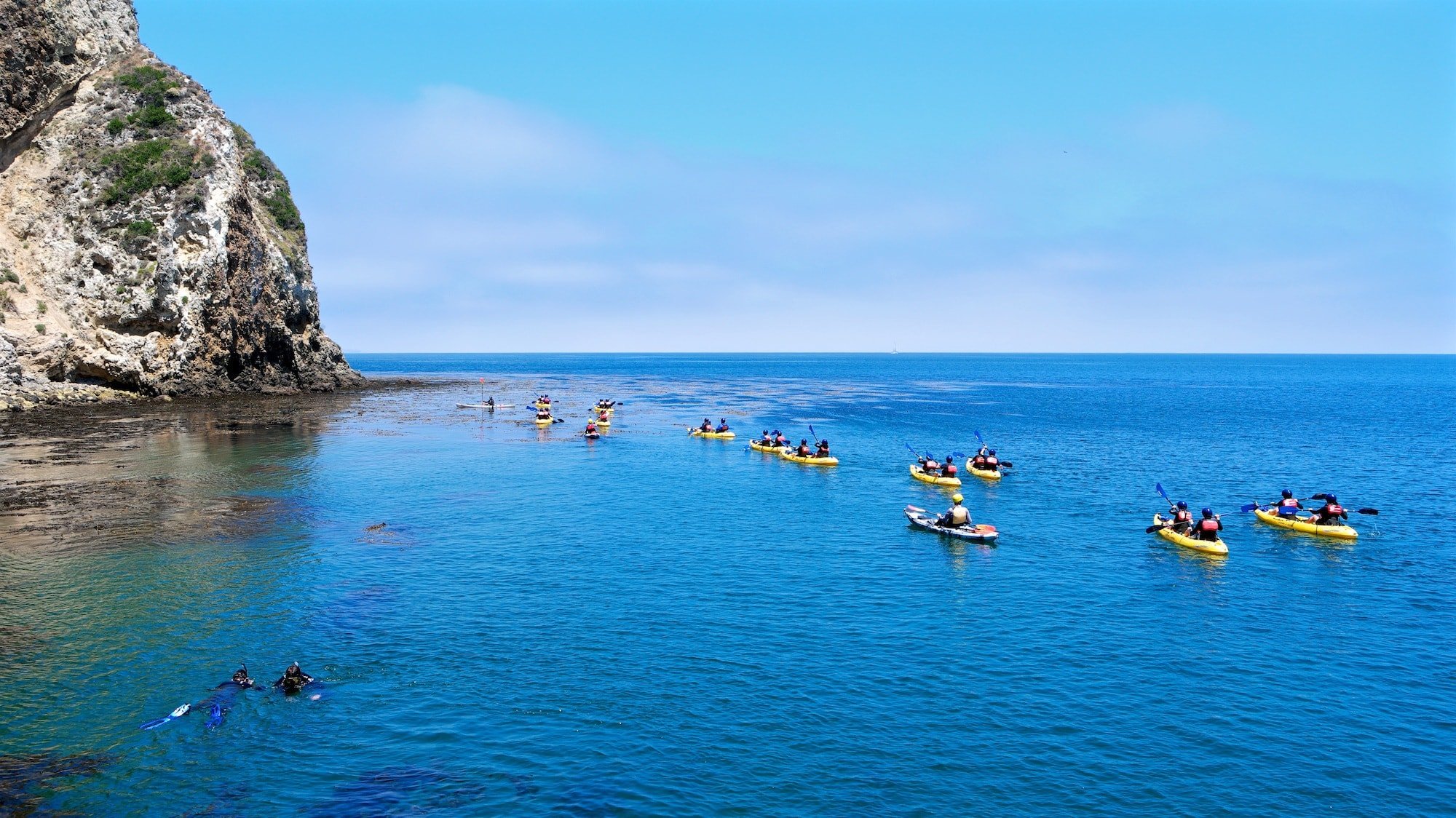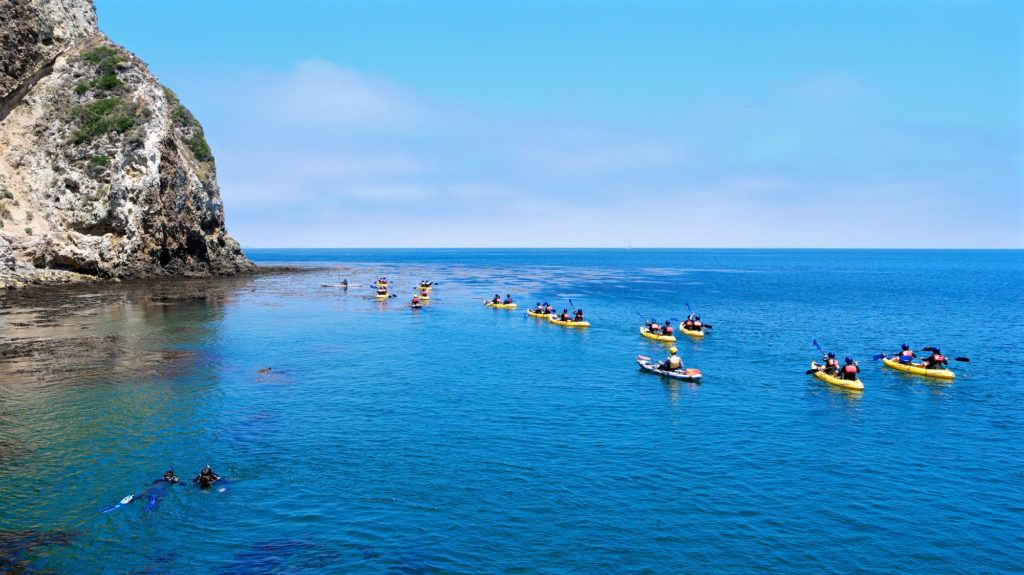 Point Mugu State Park
Located in the Santa Monica Mountains close to Malibu, Point Mugu State Park has two beach campgrounds — Thornhill Broome Campground and Sycamore Campground. Sycamore is located on the east side of the highway, so if you are looking for true California beach camping, Thornhill Broome should be your top choice here as it's located right on the beach.
Thornhill Broome has 69 primitive sites available and Sycamore has 58 – there are no hookups available at either campground. There are 70 miles of hiking trails located near these campgrounds, making it the perfect weekend getaway spot.
Please be advised that due to tidal influence and storm surge, the Thornhill Broome Beach campground is subject to flooding and closure. More camping and reservation information is available here.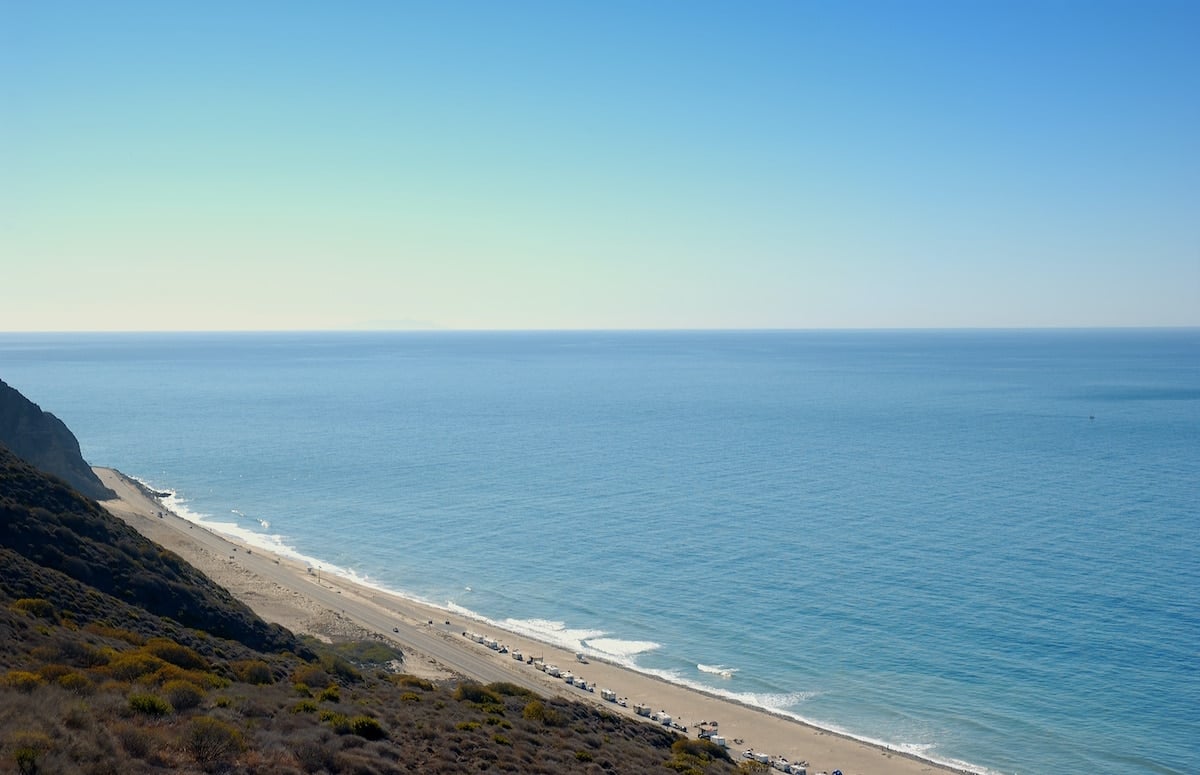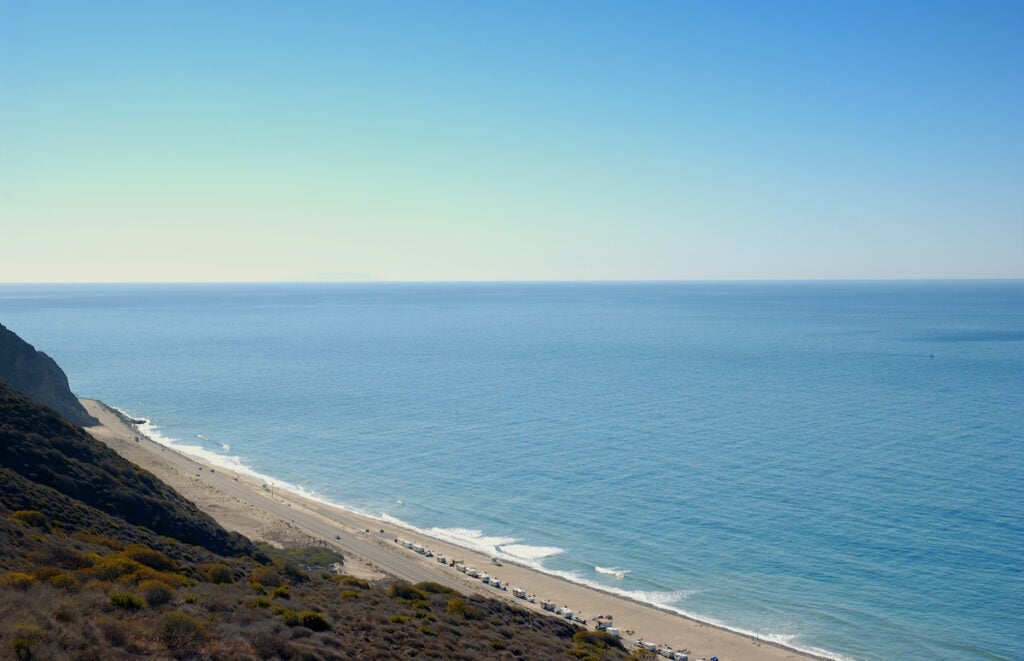 Car Camping Essentials Packing List
Below are a few of my favorite pieces of car camping gear and recommendations for the road:
South Carlsbad State Beach
One of the best California coastal campgrounds is located just north of San Diego at South Carlsbad State Beach. Half of the campsites are located on the bluff right above the beach with stairs leading down to the beach for easy access, with the other half just across from the bluff sites.
There are more than 200 campsites available and reservations open on a rolling 6 month basis. 13 sites include hookups (including power, water, and sewage available), but RVs/trailers must not exceed 35 feet in length. Although dogs are allowed on leash at your campsite, dogs are not allowed on the beach. Beach campground information and reservations can be made here.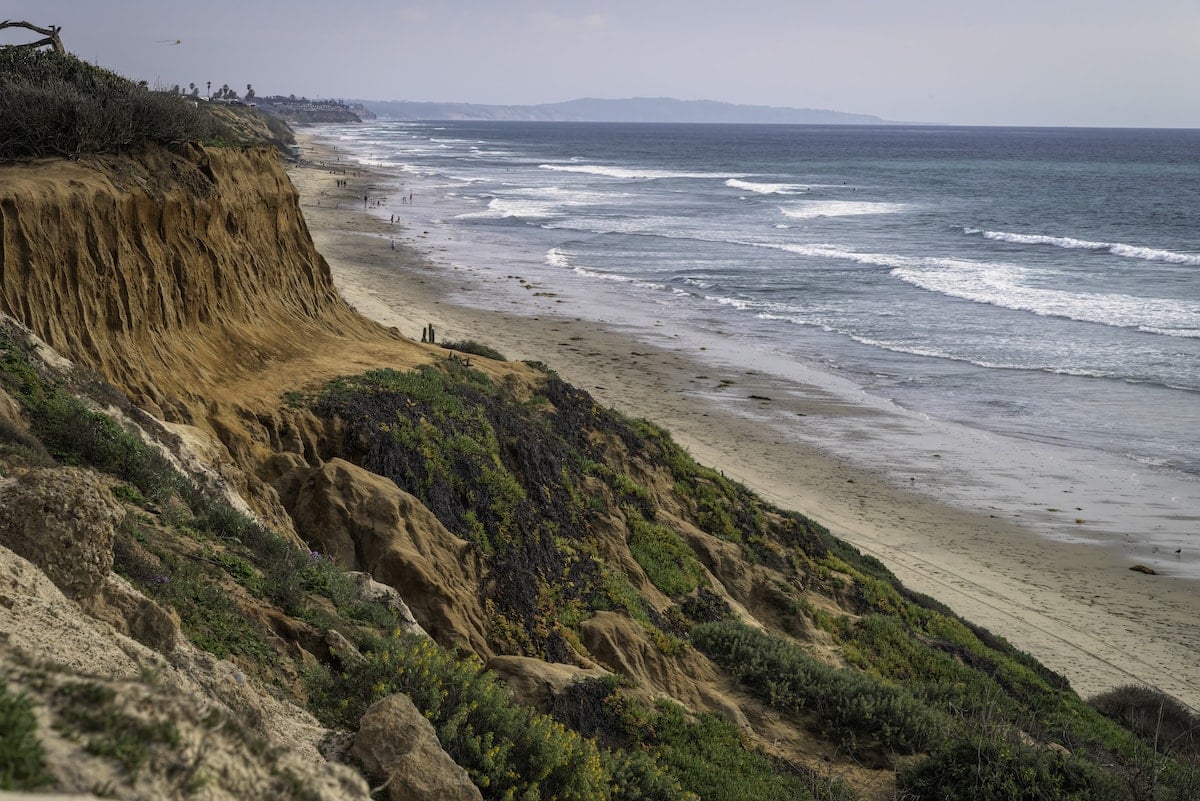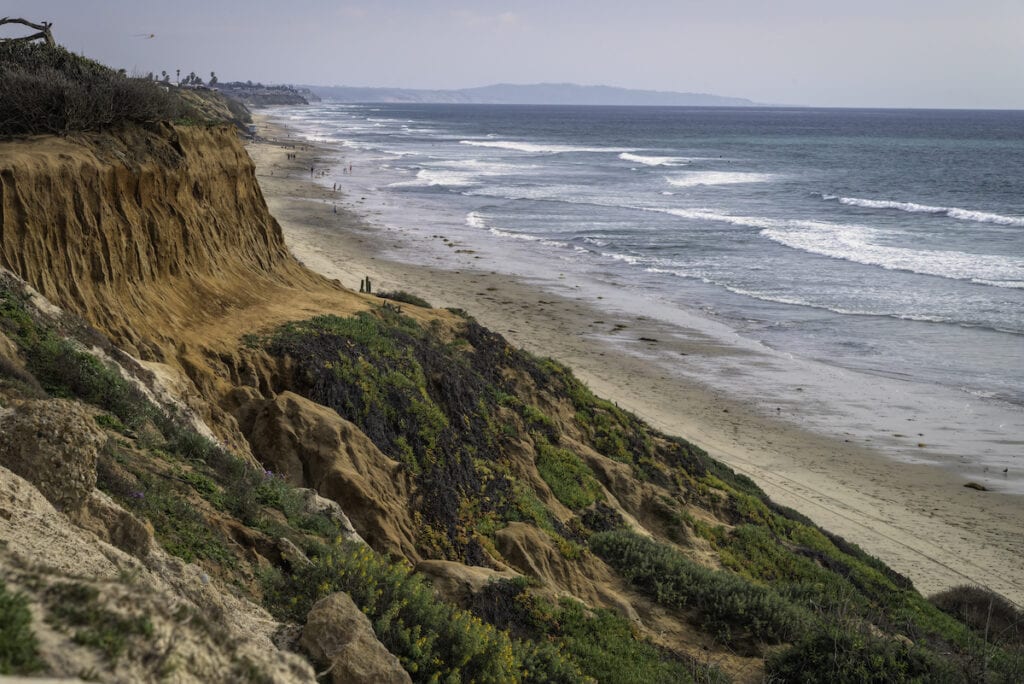 We hope this California beach campground guide helps you plan an amazing camping trip! Let us know in the comments if we've missed any epic beach camping spots along the California coast.