8 Best Things to do in Kona, Hawaii
Discover the best things to do in Kona, Hawaii like swimming with sea turtles, visiting secluded beaches, and more!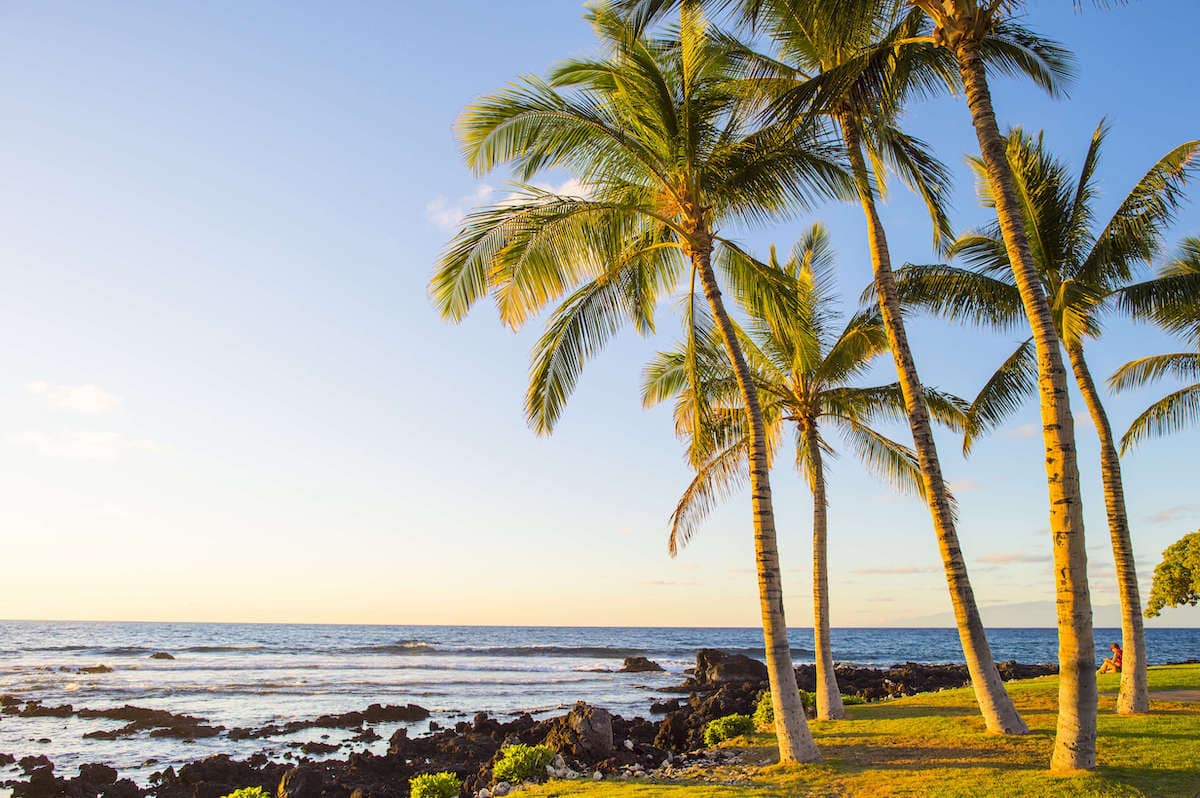 Located on the Big Island's western coast, Kailua-Kona, Hawaii features turquoise blue waters and amazing views of Hawaii's tallest mountains. Meaning "leeward" in Hawaiian, the Kona Coast is known for being calm and beautiful and only receives about 18 inches of rain a year. So what are the best things to do in Kona?
Planning a vacation to Kona, Hawaii can be as relaxing or adventurous as you want and there are many fun things to do in the area including visiting a coffee farm, hiking into a volcano, snorkeling with manta rays, and much more.
The Big Island of Hawaii is the newest volcanic island in the Hawaiian island chain. Because of this, black rocky beaches line the coast with only a few white sandy beaches intermixed. Also, the island itself consists of the largest active volcano on the planet: Mauna Loa. The mountain stands at about 13,678 feet above sea level, but rises an additional 30,000 feet from the bottom of the ocean — making it taller than Mount Everest! In this post, we cover the best that the Kona Coast has to offer.
Whether you want to go snorkeling or hike through a volcanic national park, discover the best things to do in Kona in this planning guide.
Best Things to do in Kona — Mapped
---
Top things to do in Kona, Hawaii
1. Visit Hawai'i Volcanoes National Park
Hawai'i Volcanoes National Park covers much of the central and southern parts of Hawaii island. The park includes sea arches, active volcanoes, rainforest, desert, and more. You could spend days in the park seeing everything it has to offer, or you can sample with a few-hour visit.
When we visited Volcanoes National Park, we only had a few hours and spent them hiking some easy trails and visiting overlooks and despite our time crunch, the experience was informative and breathtaking. One of my new favorite fun facts came from a ranger who told us about the two types of lava found on the island of Hawaii:
'A'ā (pronounced ah-ah) lava looks like a bulldozer just plowed through it. It has rough edges and formed through an explosive process that left it looking sharp and jagged. ​​Pāhoehoe (pronounced pah-hoey-hoey) on the other hand, appears smoother with ripples often still apparent even in old lava. This lava came out at a hotter temperature with lower viscosity and moves slower than the 'A'ā lava. Look for these two types of lava as you visit the National Park and as you explore the island!
If you have a full day or multiple days in Volcanoes National park, drive the Chain of Craters road down to the ocean. The road passes by old craters and petroglyphs and rewards you with stunning views across the dramatic landscape and out to the ocean.
Also, check out Nāhuku (Thurston Lava Tube) for a unique journey through an underground lava tunnel.
As of May 2021, there is no hot lava currently in the park, but you can see where lava recently sat at the bottom of the Kilauea crater.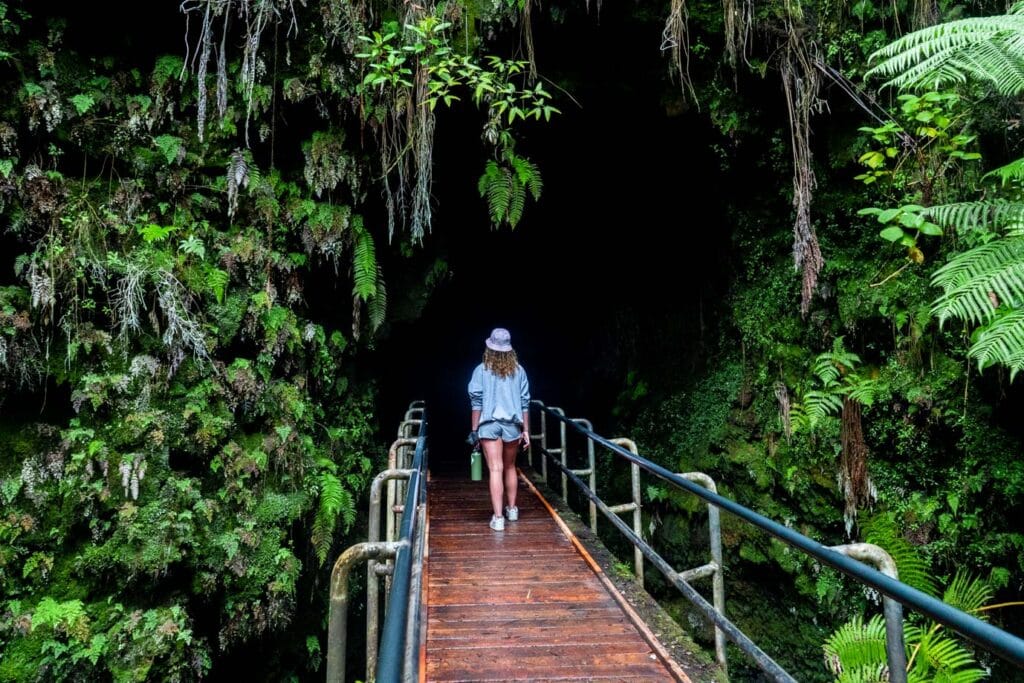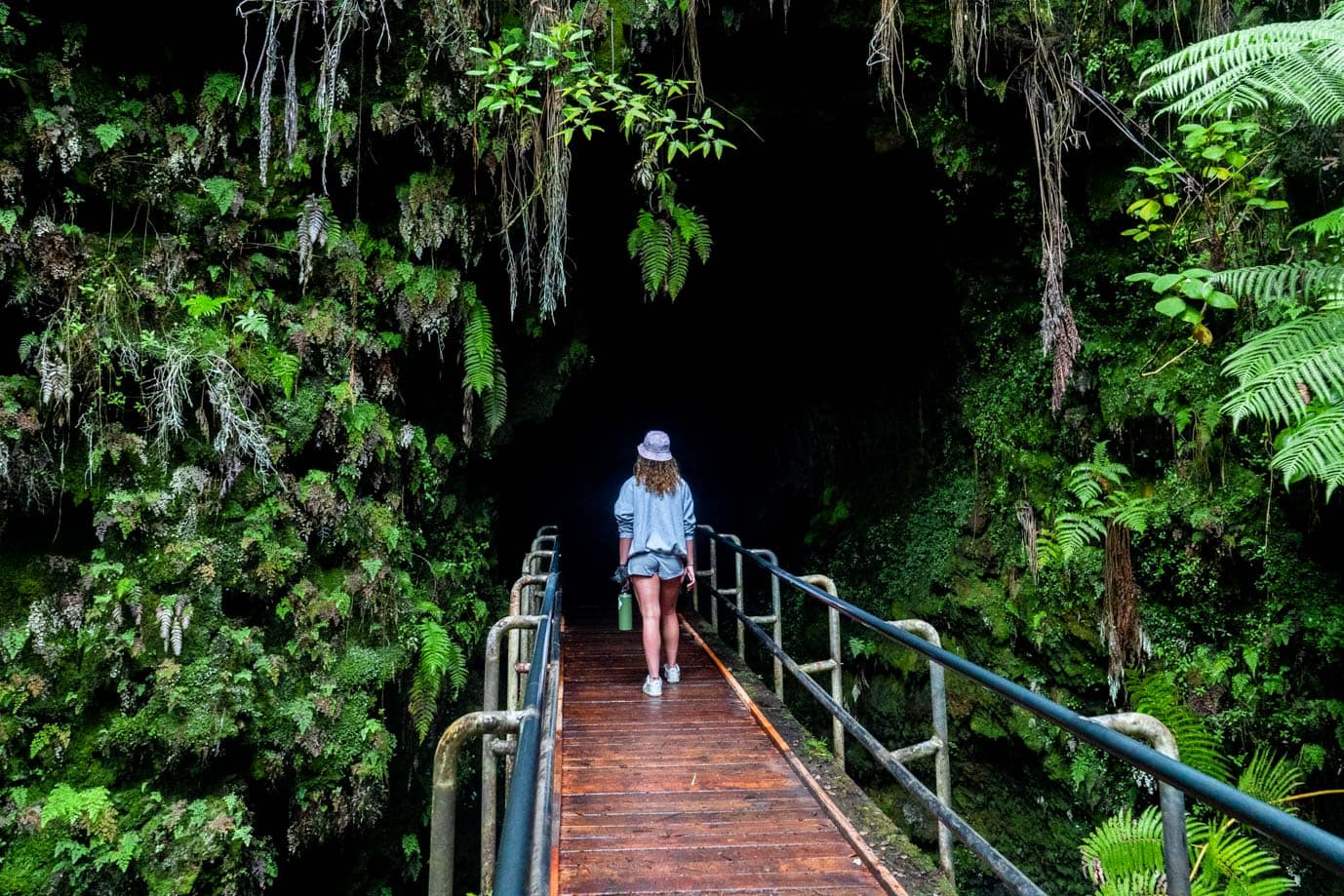 2. Hike into the Crater of a Volcano
While visiting Hawaii Volcanoes National Park, you can hike into the crater of a volcano on the Kilauea Iki hike. This approximately four-mile hike descends through the lush rainforests down to the bare solidified lava of a 1959 eruption. It is a must-do for anyone who wants to experience what being inside an old volcano feels like. If you only want to hike one trail in the National Park, this is a great option.
The Kilauea Iki trail is fairly moderate except for the steep 400-foot descent and ascent on the side of the crater. Once you reach the bottom of the crater, you cross the lava following cairns. Steam vents with warmth billowing out surround the trail and some rocks are hot to the touch! Check out the plants beginning to grow that are the first to populate a fresh lava field.
Find the trailhead for Kilauea Iki on Crater Rim Drive. There are a few different places you can begin, either from the Kilauea Iki overlook parking lot or the Nāhuku (Thurston Lava Tube) parking lot. Either way, the loop trail traverses the rim of the crater before descending down, crossing the crater, and heading back up the other side. Just make sure to follow signs for the Kilauea Iki trail as you go.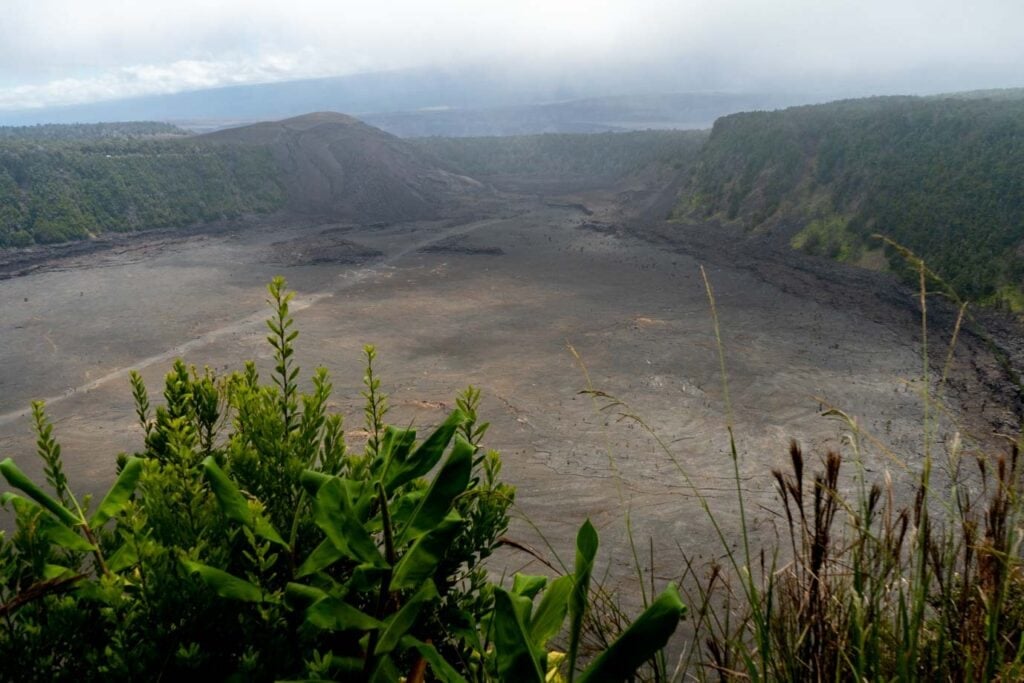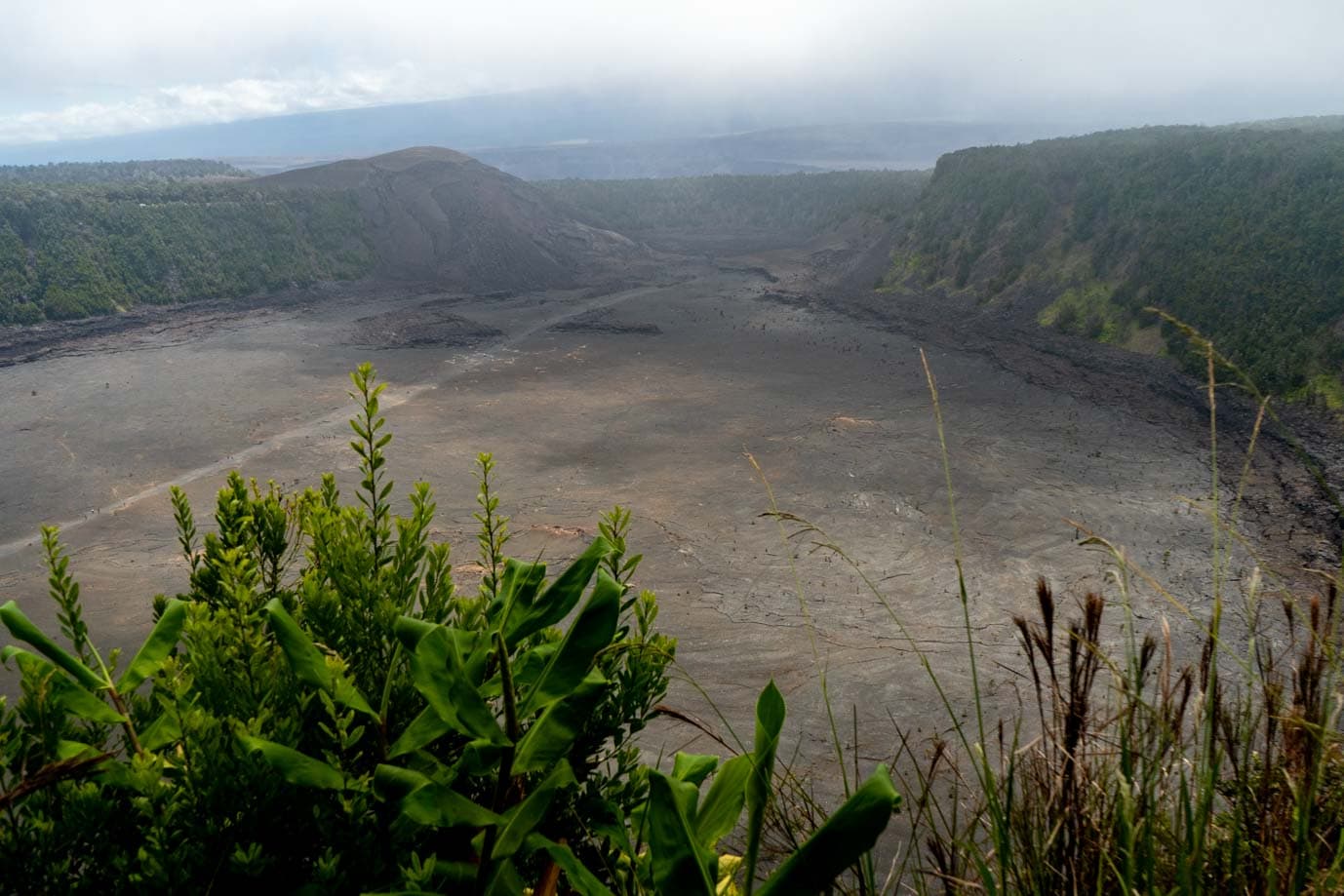 3. Visit the Southernmost Bakery in the US
While driving from Kailua Kona to the Hawaii Volcanoes National Park, stop at the southernmost bakery in the United States: Punalu'u Bake Shop.
This bakery specializes in delicious Hawaiian sweetbreads and Malasadas – sweetbread doughnut-like treats originally brought to Hawaii by the Portuguese. Try flavors like taro, guava, passionfruit, or pudding-filled malasadas! It's worth a quick stop to pick up snacks or a meal.
4. Night Swim with Manta Rays
Kona is known for its ethereal manta rays. Snorkeling with manta rays is one of the best things to do in Kailua-Kona at night. Many companies provide tours in Kona to see manta rays, but there are a few things you need to know before snorkeling with these impressive creatures.
Manta rays eat plankton and plankton is attracted to light. By shining lights into the water, the plankton swarm underneath the light and if you are lucky, the mantas will rise towards the surface to eat the plankton. Manta rays associate light with food and they feed at night.
Also, do not touch the manta rays. The mantas have a mucus coating that protects them from bacteria. Touching it can damage the coating and expose them to infection. These are wild animals, and being underwater with them is a privilege.
Manta Ray Advocates provides an environmentally sensitive Manta swim in a private setting from a beach instead of a crowded boat.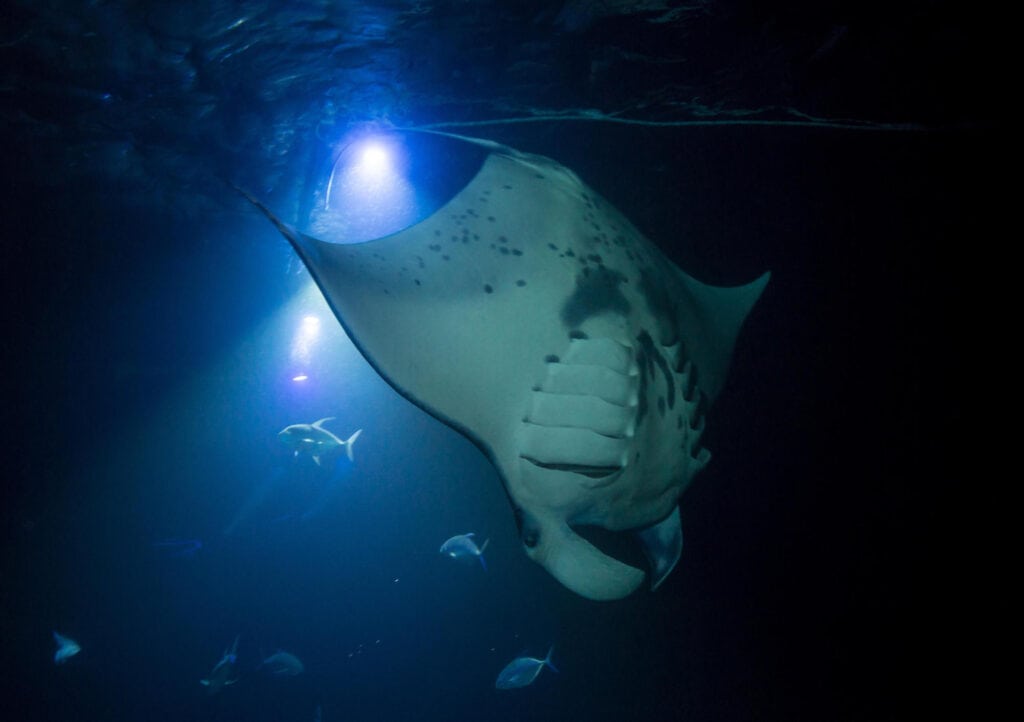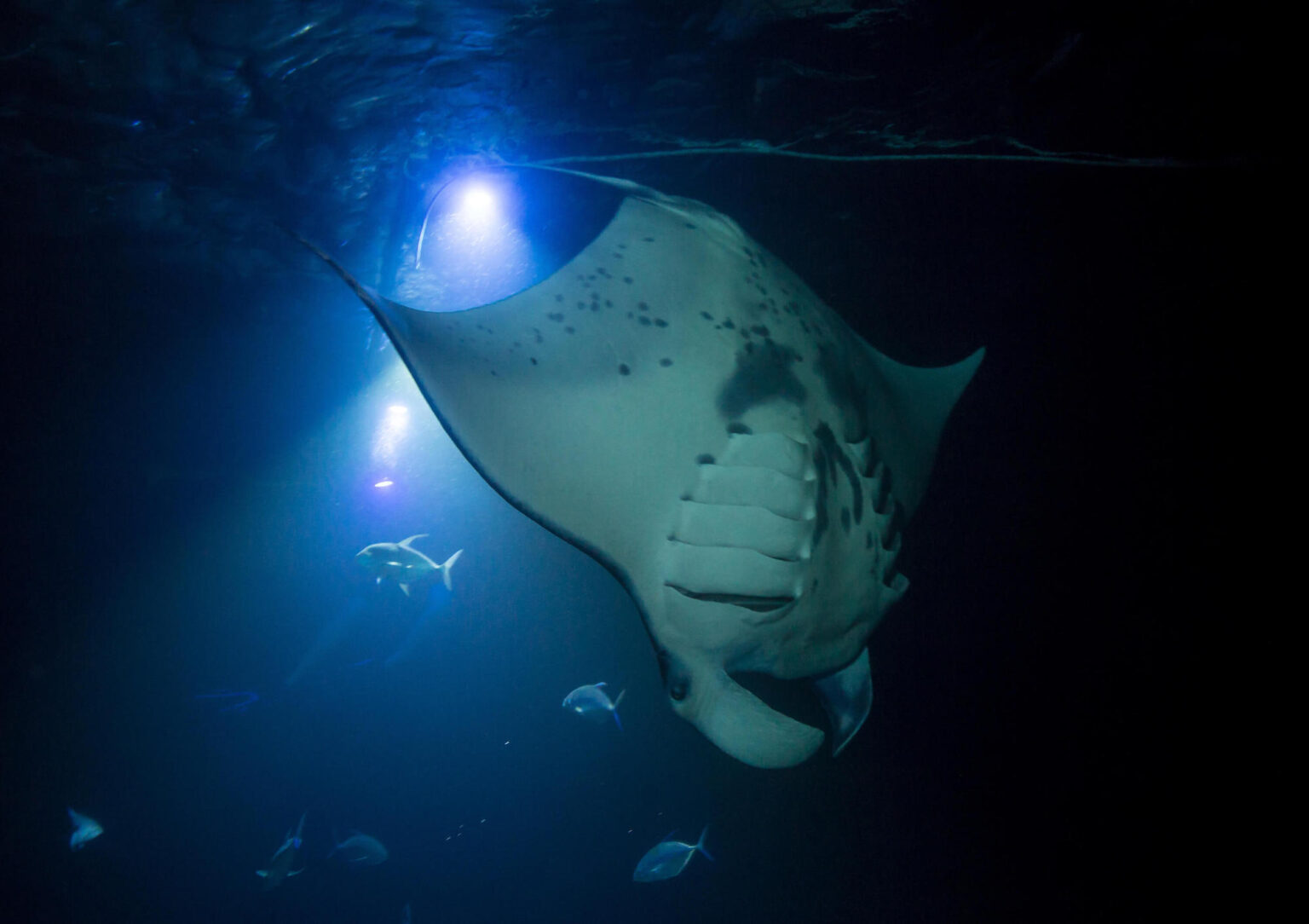 5. Explore Kealakekua Bay By Boat
Kealakekua Bay, which includes Captain Cook Monument, is a popular snorkeling area with spectacular reefs that holds both environmental and historical value. It is the place where Captain James Cook first landed on the island of Hawaii and where he was killed a year later after disrespecting Hawaiian natives.
The bay is a marine life conservation district, which means its reefs are given special protection against human interference. Make sure that if you are snorkeling, do not touch anything! Reefs and fish are easily damaged by humans. It's also important to use reef-safe sunscreen so that you don't leave harmful chemicals in the water.
The bay is only accessible by car from the eastern side, which means that to get to the north side where the Captain Cook monument is and where much of the spectacular snorkeling is, you either have to hike or take a boat.
The hike is 4 miles with about 1300 feet of elevation gain on the way back. You can also kayak across the bay to enjoy snorkeling or participate in a boat tour that will drop you off to snorkel in the reef. Spinner dolphins are often seen in Kealakekua Bay.
6. Visit Kona Beaches
Visiting Kona beaches is one of the top things to do, but how do you find the best ones? Many beaches are crowded, but to find the quiet ones, you might have to make a little extra effort whether that be a rough road or a bit of a hike.
Some of my favorite off-the-beaten-path Kona beaches included Mahai'ula beach, which requires a couple of miles of rough road to reach the parking lot. From this parking lot, there are many beaches to head to, including Makalawena Beach, a short hike across rocky lava to a secluded white sand beach.
Kiholo Bay is another protected area that requires a three-mile round trip hike to the sparkling blue waters and black sand beach.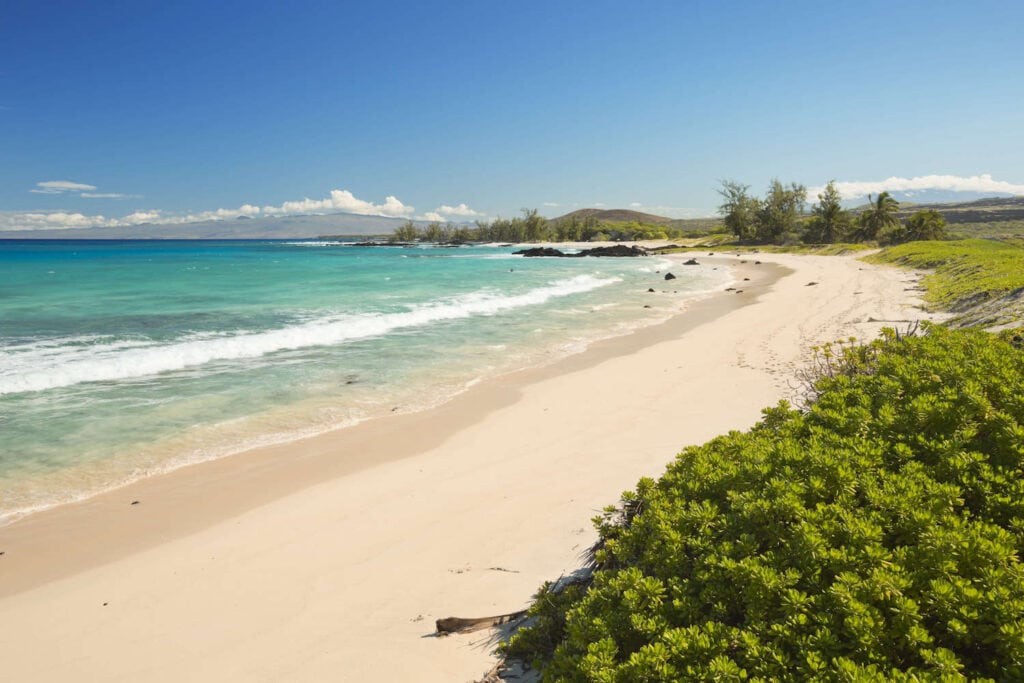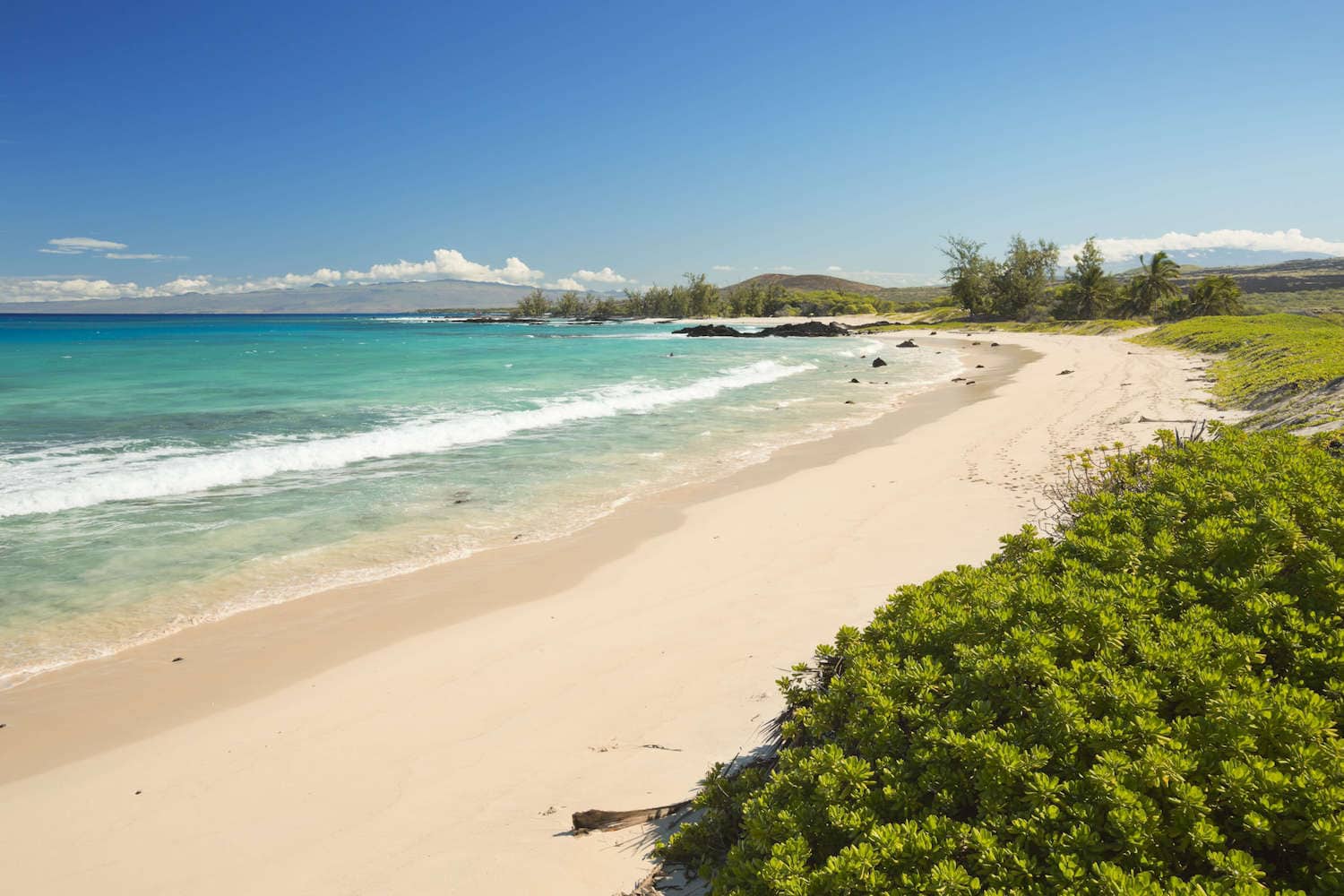 7. Swim with Sea Turtles
Green sea turtles are another one of Kona's attractions. While it is never guaranteed that you will find or be able to swim with sea turtles, there are many beaches that are known for often having turtles in the water or basking on the beaches.
The first sea turtle that I saw in Kona, was in the water at Alula Beach just north of the marina north of Kailua-Kona. The water in this small bay was murky, but from the beach, you could see the shells of these beautiful animals as they swam along.
The next place we saw sea turtles was on the Punaluʻu black sand beach in the south of the Big Island. The turtles here were laying on the beach and people were asked to stay 20 feet away from the turtles to give them their space. If you see sea turtles on a beach or in the water, stay at least 10 feet away from them and do not touch them!
After seeing the sea turtles on the beach, I thought that that would be it. But on our last day in Kona, we were swimming at Waialea beach near Waikaloa Village, another Marine Conservation District. As I was snorkeling through the reef, looking at fish, I looked up and there was a green sea turtle swimming along in front of me. Seeing a sea turtle swimming in a reef was was one of the most incredible experiences of the whole trip.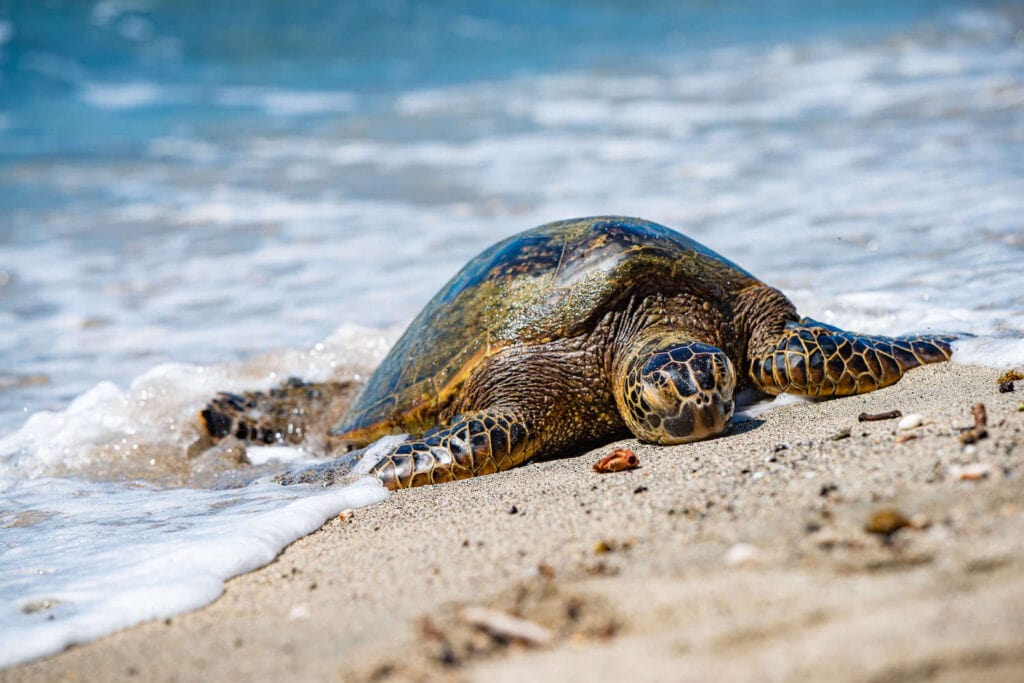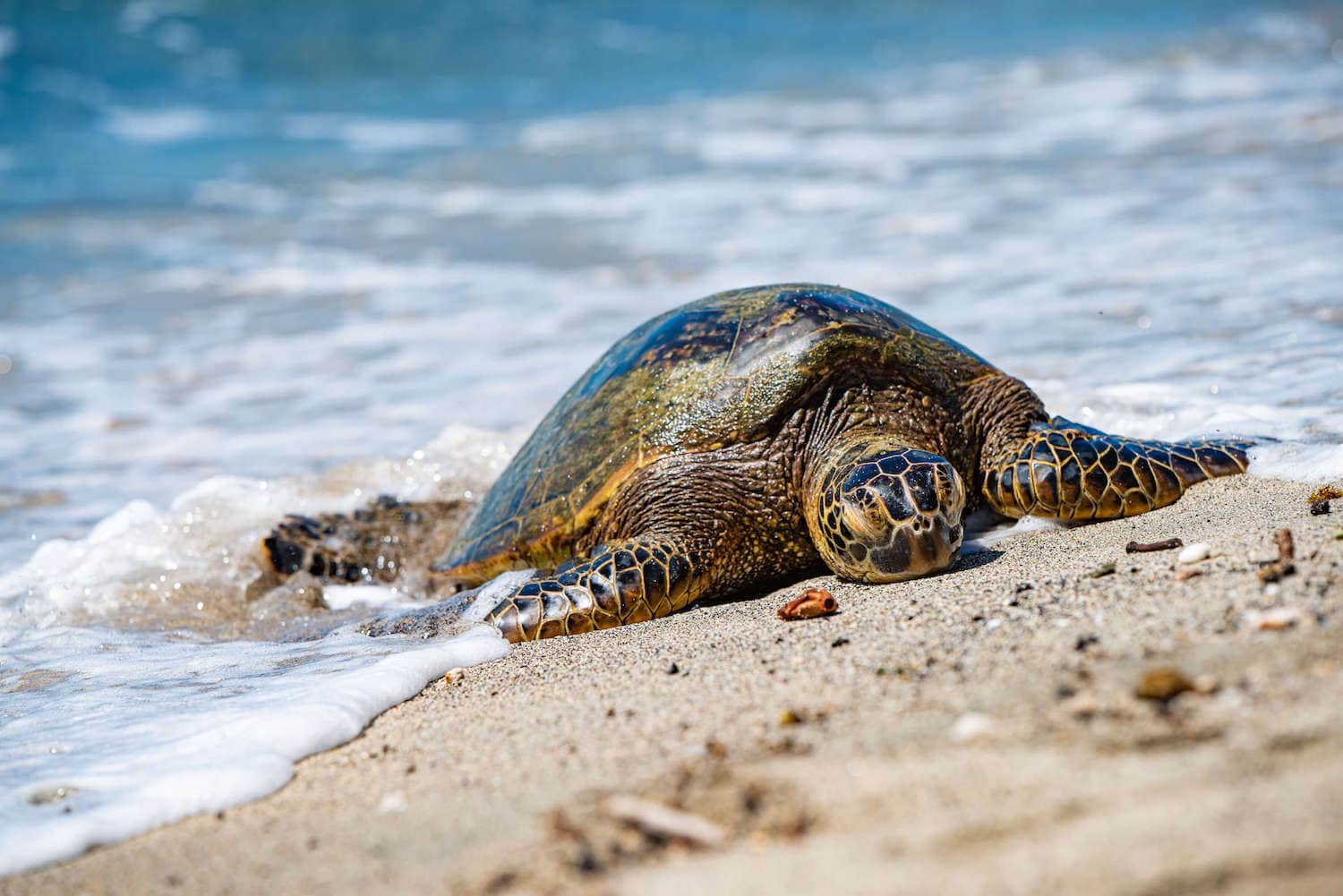 8. Visit a Coffee Farm
Another one of the best things to do in Kona is to visit a coffee farm! Kona coffee is known worldwide as a full-bodied and delicious coffee and it only grows in the rich volcanic soil on the slopes of Mauna Loa.
Many farms in Kona offer tours, but the one we chose was Greenwell Farms because it had good reviews and had a free tour with tastings. Our tour guide was a Hawaiian college student who was home for the summer doing tours. He was engaging and knowledgeable about Kona coffee and the farm itself.
Coffee was brought to Kona from Brazil in the 1800s and Henry Greenwell recognized how well it grew and started farming it in the 1850s. Soon, his coffee caught international recognition and Kona coffee became one of the most expensive and renowned coffees in the world.
Today, Greenwell Farms has coffee trees that are over 100 years old and they farm 85 acres. They also process the coffee "cherry" from other smaller farms around the Kona coffee belt.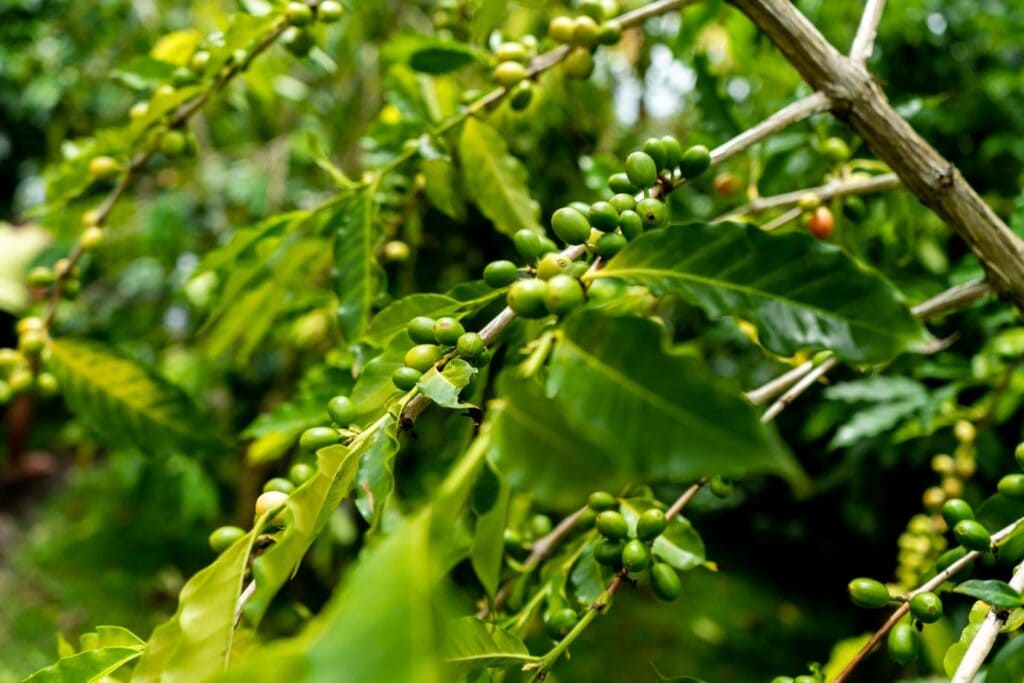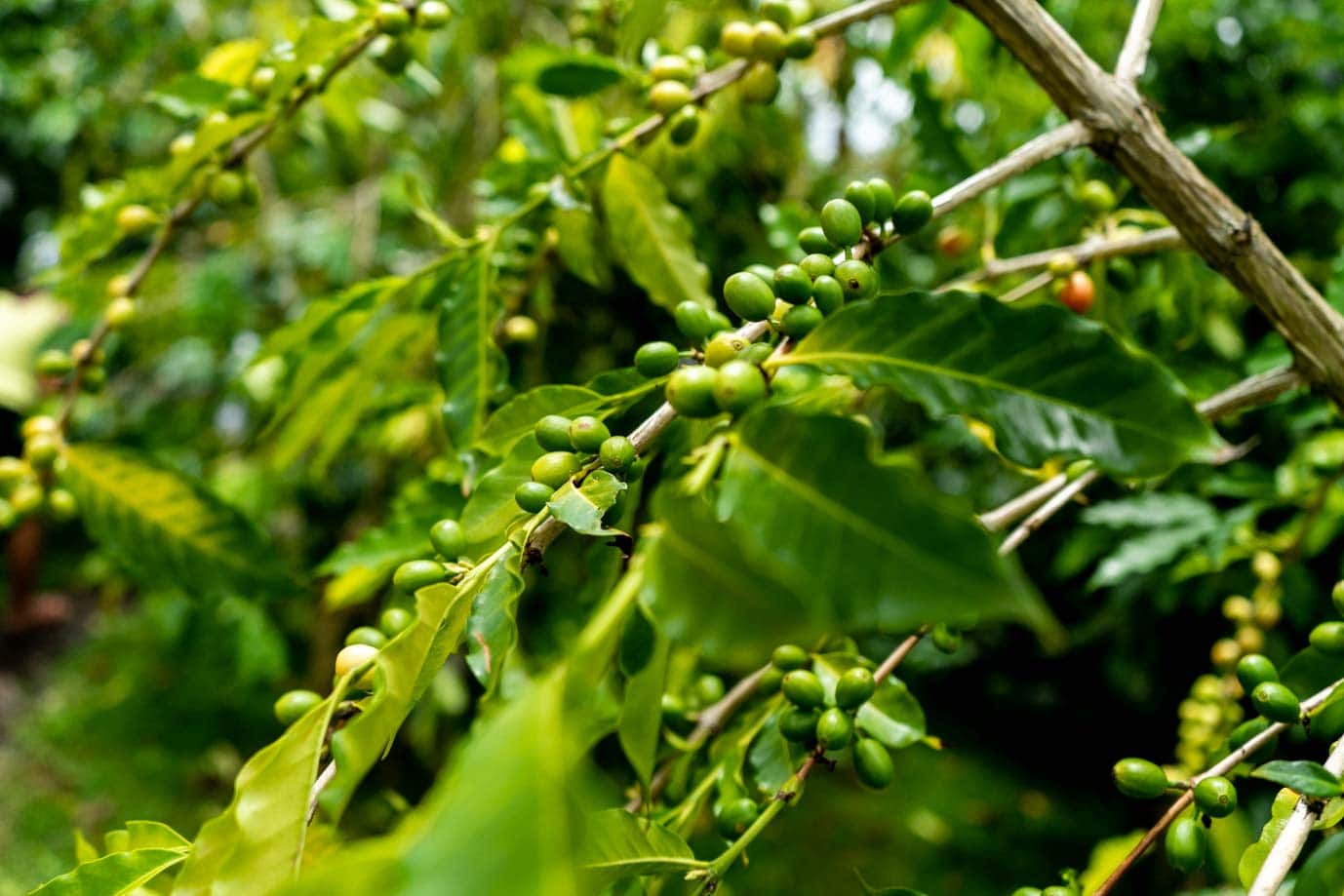 We hope this guide to some of the best things to do in Kona helps you plan a trip to remember!
Are you planning a trip to Kona or have you been? What are your favorite things to do there? Leave a question or comment below!