Alta Ski Area: Winter Vacation Planning Guide
Plan your ski vacation to Alta Ski Area. Get details on terrain, lodging, dining, rentals & where to get a cold beverage after a day on the slopes.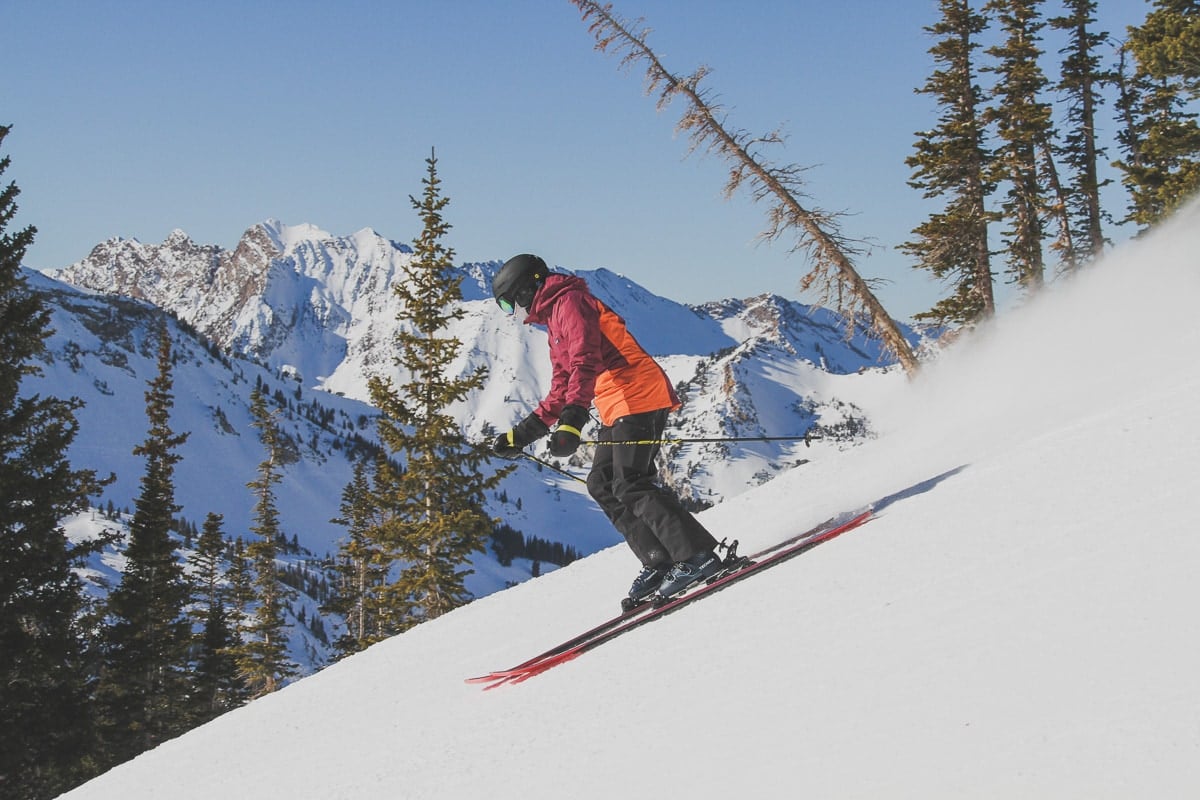 I've been living at the base of Salt Lake City's Little Cottonwood Canyon, home to Alta Ski Area, for the last 5 years. Alta is known as a skier's only mountain with some of the best powder on the planet, and it's also a place that's near and dear to my heart. It's where I picked up skiing after two decades of avoiding winter, it's where I met my partner Ryan on the chairlift, and it's home to a wonderful, passionate community who love Alta like no other mountain.
In this Alta Ski Area blog post, I wanted to share some tips for visiting Alta that apply to skiers of all levels. From learning your way around the mountain, to Alta's amenities, dining, ski camps, and more, this post will help maximize your fun while experiencing the best snow on earth. 
Ready to go? Here's my winter vacation guide to Alta Ski Area.
---
Where is Alta Ski Area?
Alta Ski Area is known for having some of the best powder in the world and has been a skiers-only mountain since it opened as one of the country's first ski resorts in 1938. Its base is at 8,530 feet at the top of Little Cottonwood Canyon about 35 miles from Salt Lake International Airport, making it slightly closer to the airport than Park City. If you are staying at one of Alta Ski Area's hotels, they can help arrange transportation to and from the airport, since you will not need a car once you are at the mountain. Everything is walkable.
People come to Alta to ski….not to shop, not to party. You can definitely can sit in a hot tub, enjoy a fancy dinner, and grab a happy hour beverage at one of the watering holes at the mountain (which I talk about below), but the main reason to come here is to ski.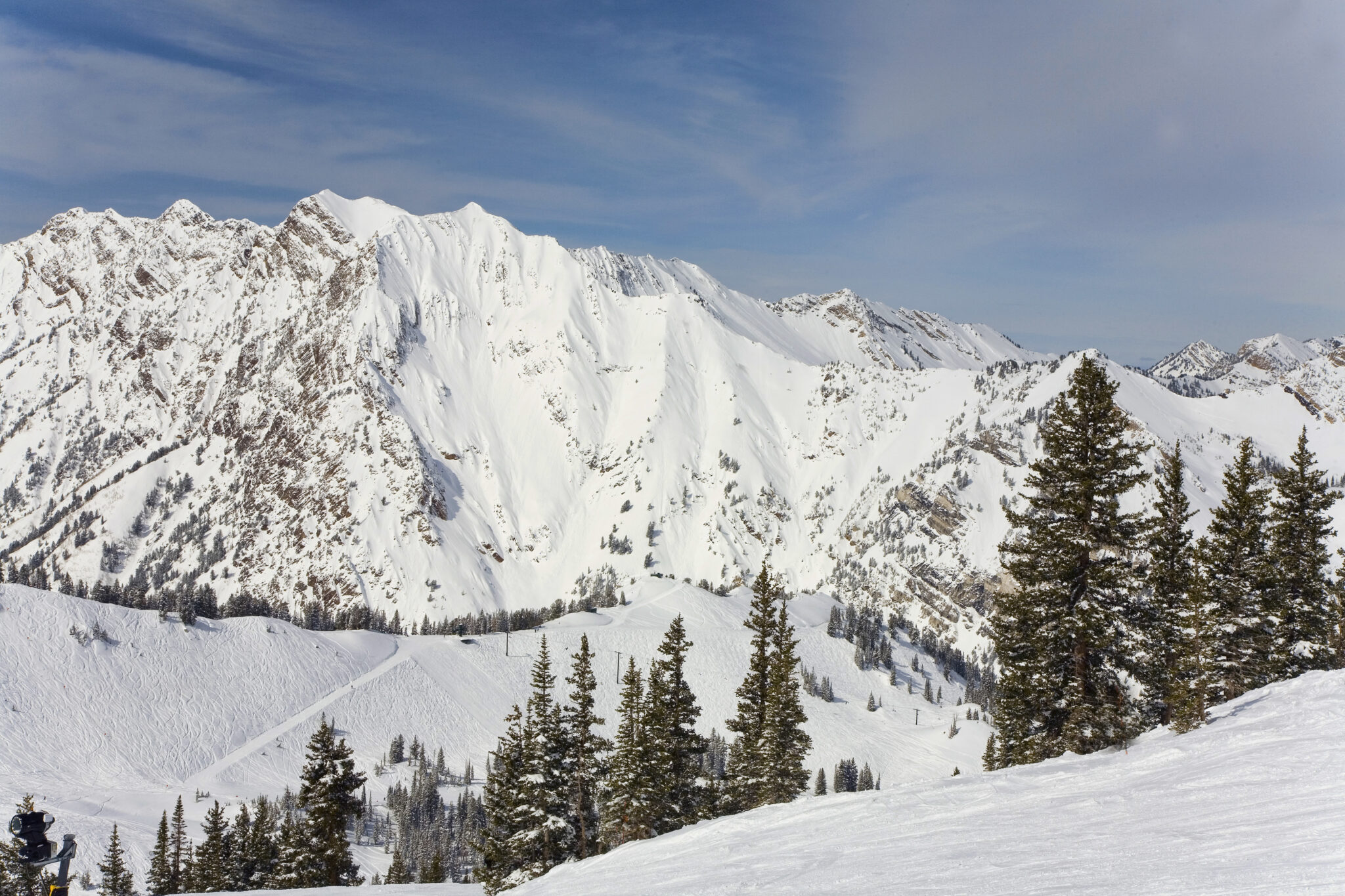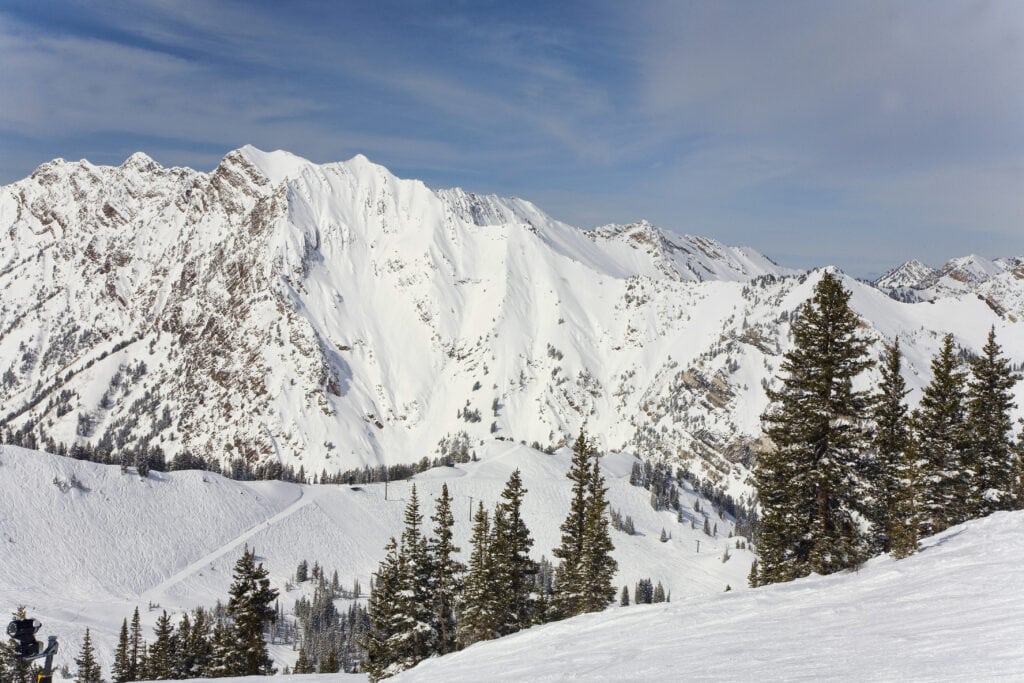 Be aware that there can be traffic coming into Alta. On powder days and holidays, the parking lot does fill up pretty early. In this case, you'll either need to plan to arrive early or have a casual morning at home and ski in the afternoon once spaces become available. On their website, the parking status is listed on the upper right hand corner where you'll find whether or not there is parking available.
Alta Ski Area Lodging
Alta Ski Area has 4 different lodges right at the base. All of them are privately owned and breakfast and dinner is included at all. Each one has a different vibe and a price to match. For travelers on a budget, many of them also offer dorm rooms which are actually quite reasonable given that most of food is included. For more details on some of Alta's lodging options, click on the links below.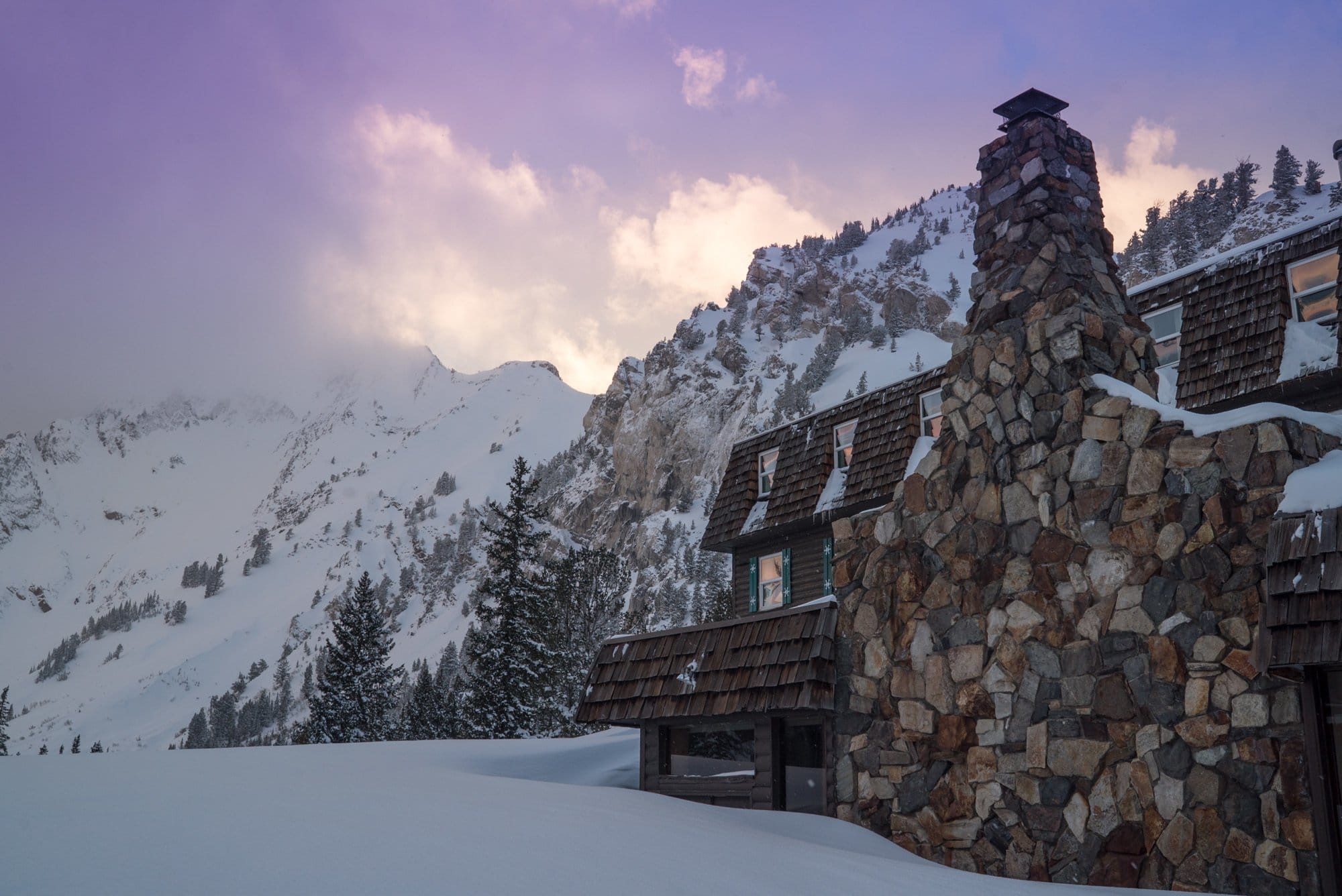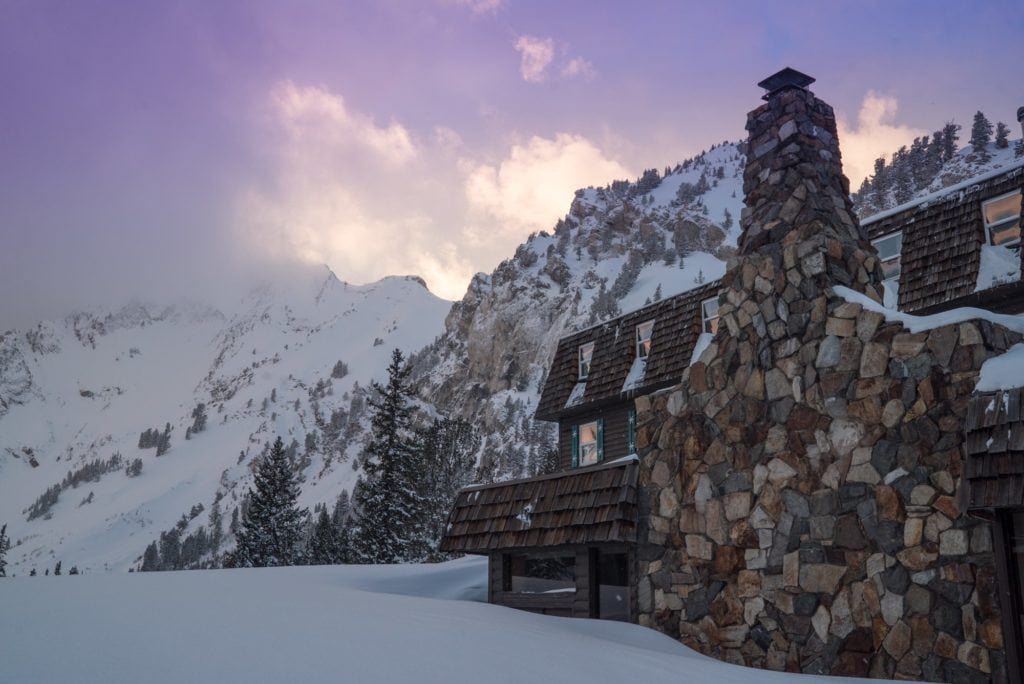 Alta Ski Area Dining
This is an overview of the different dining options at Alta Ski Area.
Albion Grill
Alta has 3 cafeteria style dining spots, on the mountain. The first is Albion Grill which is right in the upper parking lot next to the ski school. This is the #1 dining destination if you have young kids and want to grab a bite before or after they finish their lesson. Albion Grill is the only cafeteria that serves breakfast as well, and you can also grab a good cup of coffee at the Alta Java.
The second dining option at Alta is Alf's at the base of the Sugarloaf lift. This spot is also more child-friendly due to the food and its location on the easier/intermediate side of the mountain.
Watson's Shelter
The third cafeteria is called Watson's Shelter and is located halfway down the front side of the mountain along the Collins lift. Here you can feast a 100% grass-fed, Utah raised burger and sip on local Uinta microbrew. Watson's also has a coffee shop on the first floor with a small number of snacks and hot drinks.
Collin's Grill
If you want to go all out, make sure to check out Collin's Grill which is a fine dining establishment on the third floor above the cafeteria at Watson's. They also mix up delicious cocktails, and it's the only place on the mountain outside of the hotels that serves wine and mixed drinks. While you don't need a reservation, they are helpful…so give them a call and let them know when and the number of people (801-799-2297). Dishes run about $16-24 a plate.
Goldminer's Saloon
Only open to Hotel Guests (2020-2021) // If you're in the mood for some bomb pizza or a huge plate of nachos and a cold beer, make sure to stop by the Goldminer's Saloon on the second floor at Goldminer's Daughter Hotel which is right at the main parking lot at the Collins lift. Goldminer's also has a happening patio with the occasional live band and is a fun place to socialize at the end of the day.
The Peruvian
Only open to Hotel Guests (2020-2021) // The best happy hour spot at Alta is the upstairs bar at the Peruvian – known by locals as the P-Dawg. They have live music, cheap drinks, free apps while they last, and lots of big comfy couches with a view of Alta.
The Shallow Shaft
Closed for 2020-2021 // If you want a swanky dinner outside of the lodges, the Shallow Shaft located right across from the Alta Lodge is a cozy spot with an innovative regional menu. They also recently won an award for the "Best Wine List in Salt Lake" by the City Weekly Paper.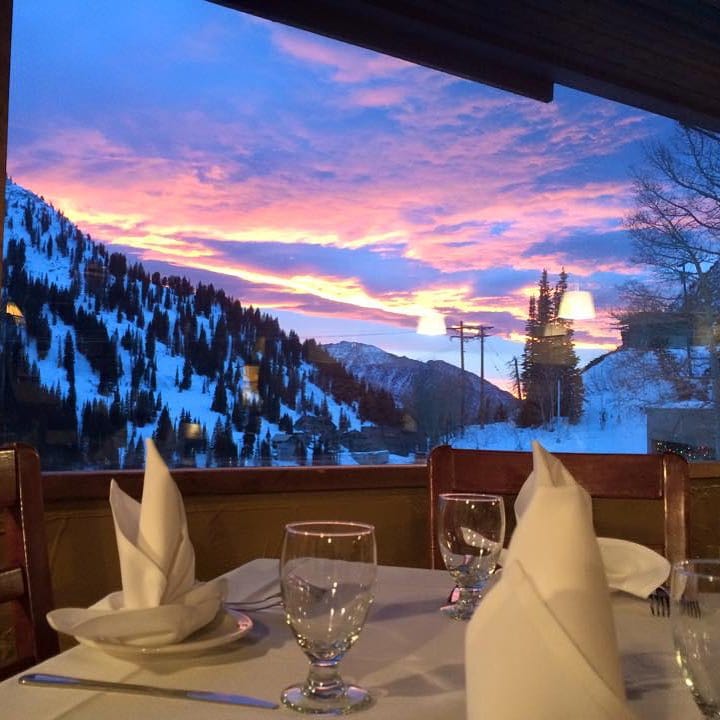 Alta Ski Area Terrain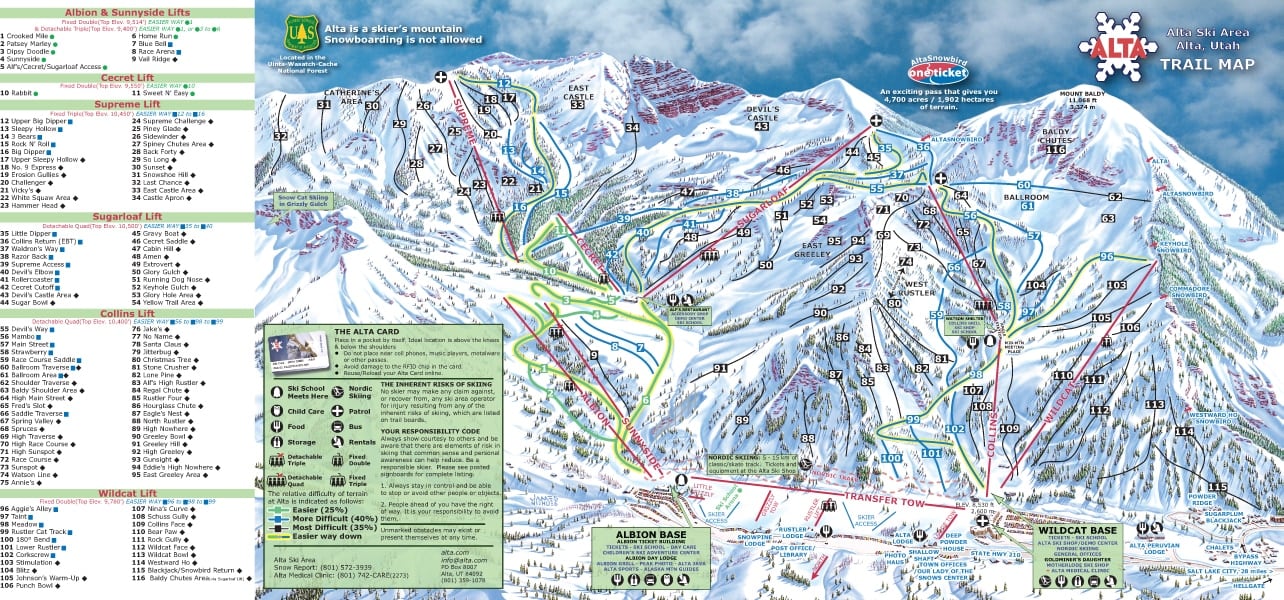 While Alta Ski Area is a frequent destination for competitive big mountain skiers, there is more than enough terrain to keep beginners happy and allow them to build confidence. In fact, my first year at Alta was my first year back on skis in a decade, and I'm so happy I chose Alta as my mountain.
The average annual snowfall of 500" means there is a plethora of amazing snow days, and there are plenty of green and blue groomers to stay busy as you get more comfortable. Plus pretty much no matter where you are on the mountain, there is signage indicating the easiest way down. So beginner skiers, don't be intimidated by this world-class mountain.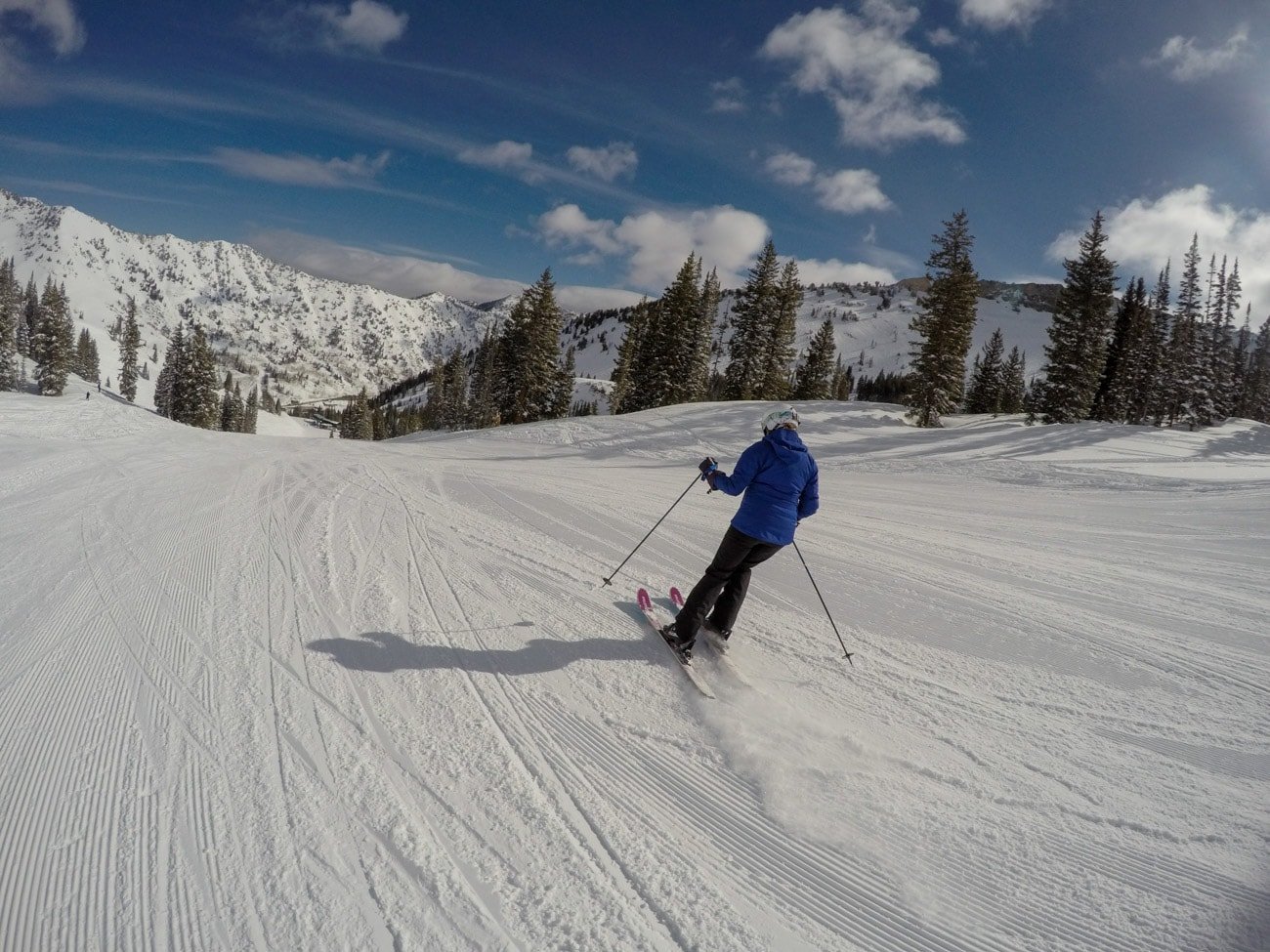 Beginner Terrain at Alta Ski Area
If you are a beginner, you'll want to start in Albion Basin. Most of the green runs are located on this side of the mountain. Once you are comfortable tackling the runs from the Albion Lift, you can continue up the Sugarloaf lift. This will take you high up on the mountain where'll you get amazing views, and you still have a number of green and blue groomers to choose from on your way down.
The Supreme Lift goes further offering a diverse set of runs and a bit of backcountry access for those who are confident on groomers and want to try skiing some powder.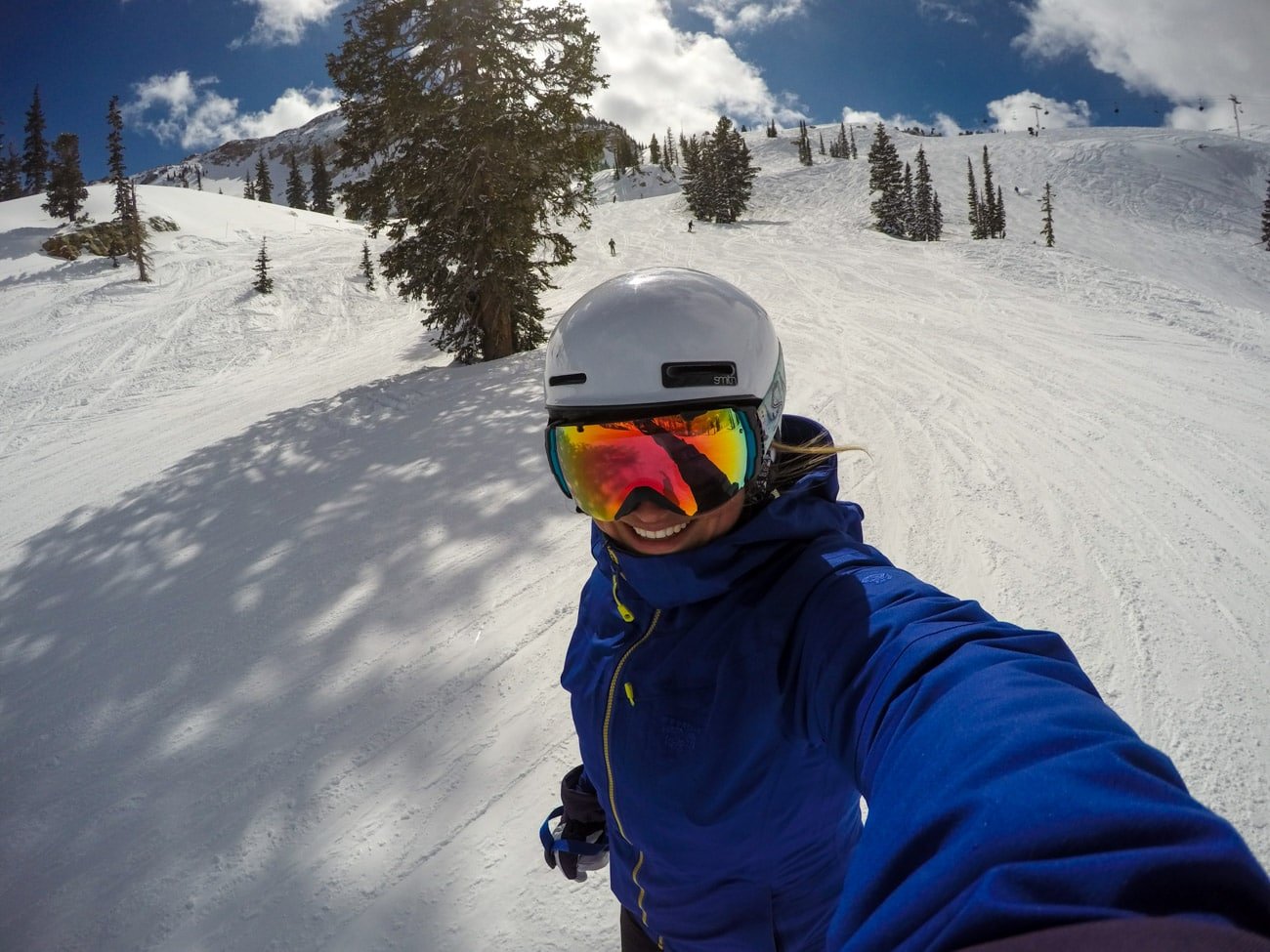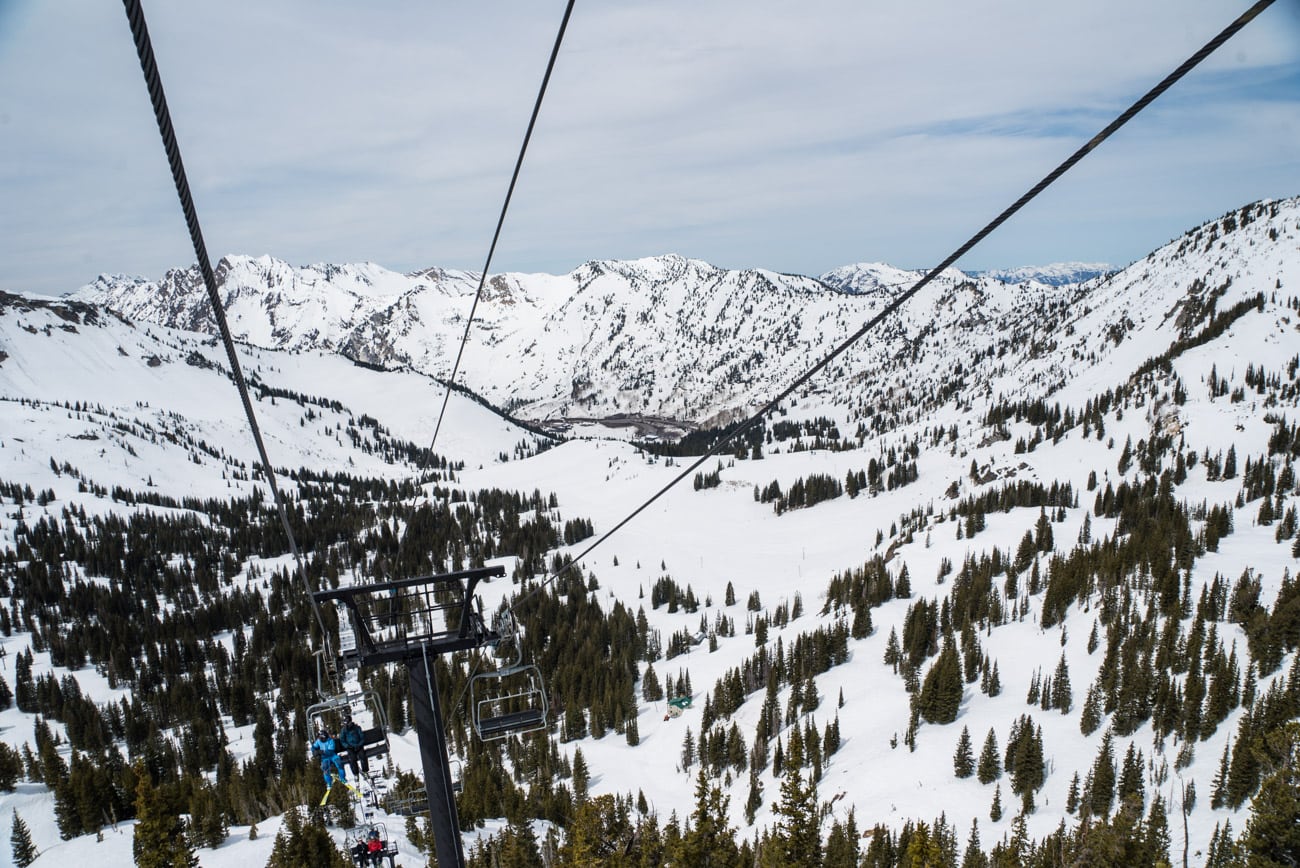 Intermediate Terrain at Alta Ski Area
Once you're fully comfortable with the blue runs that Alta Ski Area has to offer jump back on the Sugarloaf lift and take the East Baldy Traverse (EBT) over to the top of the Collins Lift. The terrain over there is mostly intermediate to advanced and offers steeper groomers and a ton of off-trail powder skiing. If you get caught over here, you can still make your way to the bottom on cat tracks and look for signs so you can find the easiest way to the bottom.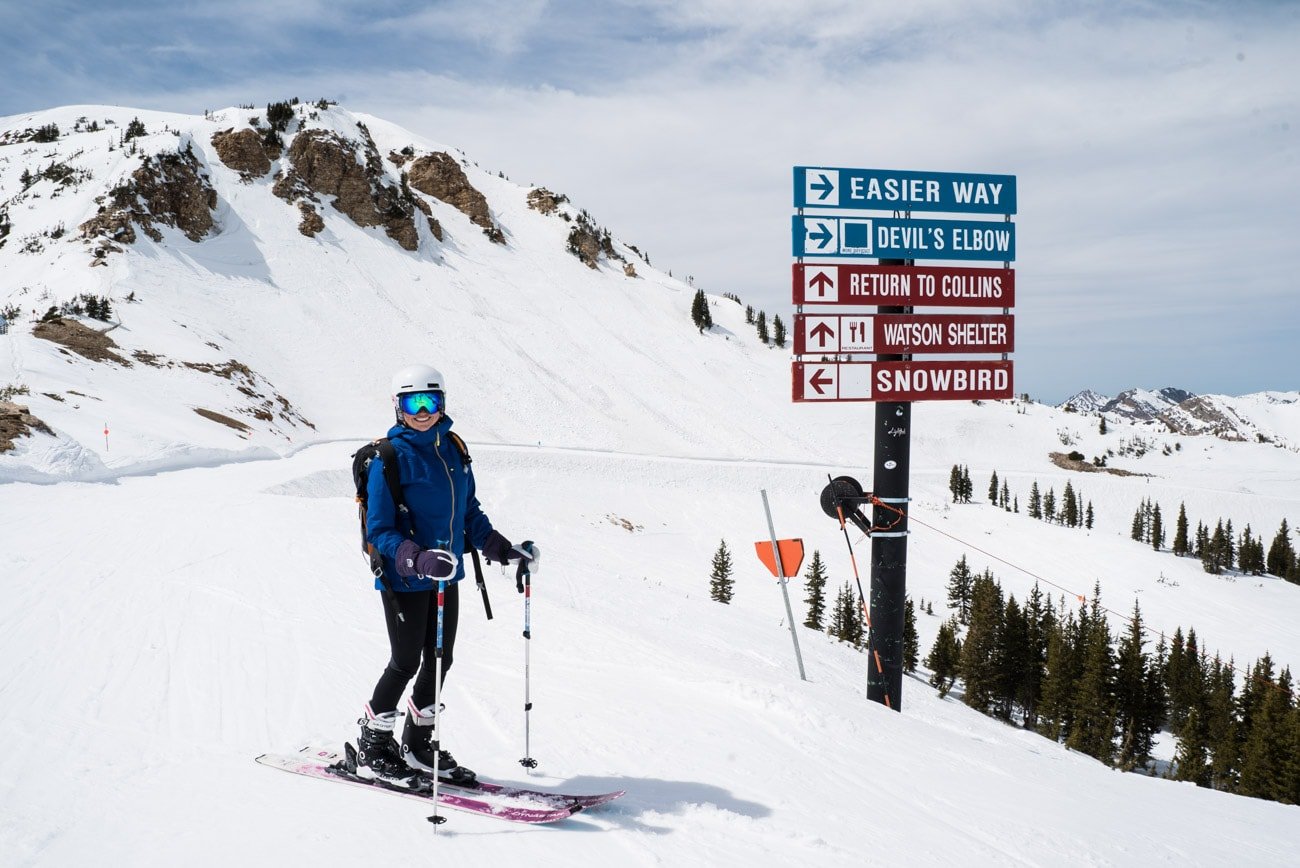 Expert Terrain at Alta Ski Area
Once you are ready for the advanced terrain that Alta is known for, there are a few areas to check out, including Ballroom, West Rustler, Fred's Trees, Catherine's Area, and all of the ungroomed terrain off of the High Traverse.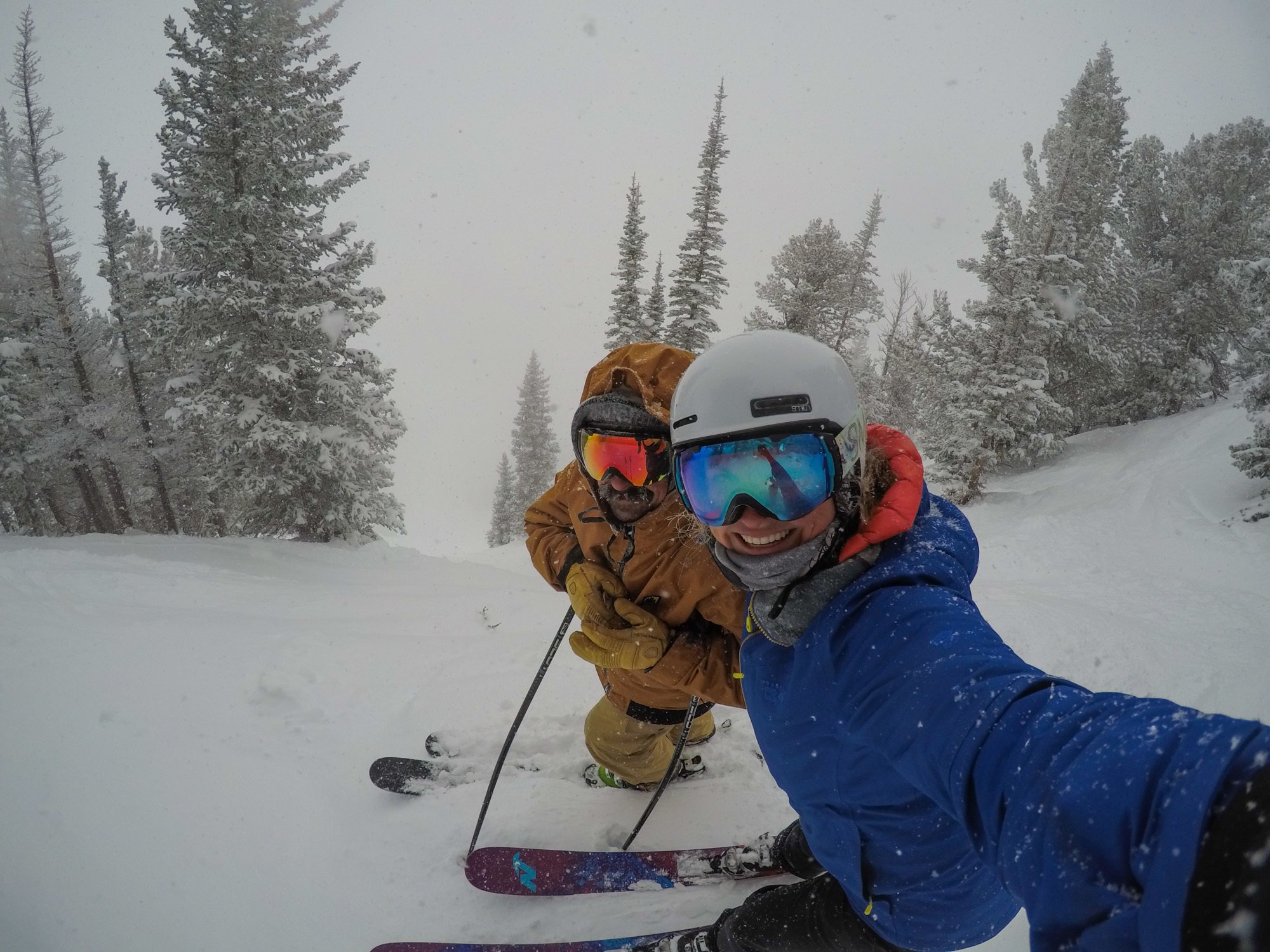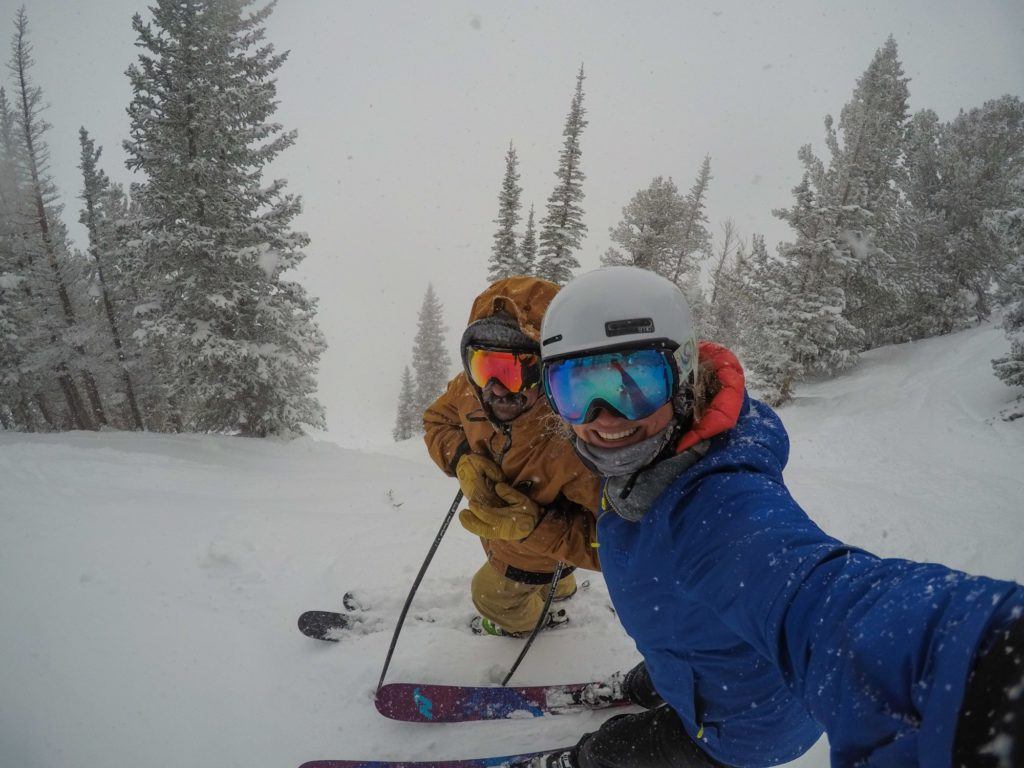 Things to Be Aware of
No matter where you are on the mountain, there are a couple of rules of the road to be aware of:
Traversing: Getting to some of Alta's best terrain requires following long, narrow, and sometimes fast cat tracks, otherwise known as traverses. It's important that you NEVER STOP IN THE MIDDLE OF A TRAVERSE! The traverses are single file, so if you need to stop, simply step above or below so other's behind you can pass.
Always look above you before you go: Before you start skiing, always look above you and make sure no one is coming. If someone is skiing above you, just wait for them to pass before you make your first turn
Obey the signage: Alta Ski Patrol does an incredible job of keeping us all safe at Alta by doing important avalanche control work. If terrain is closed, it's for a reason. Either there are exposed rocks or high avalanche danger. Never duck a rope or go somewhere that's closed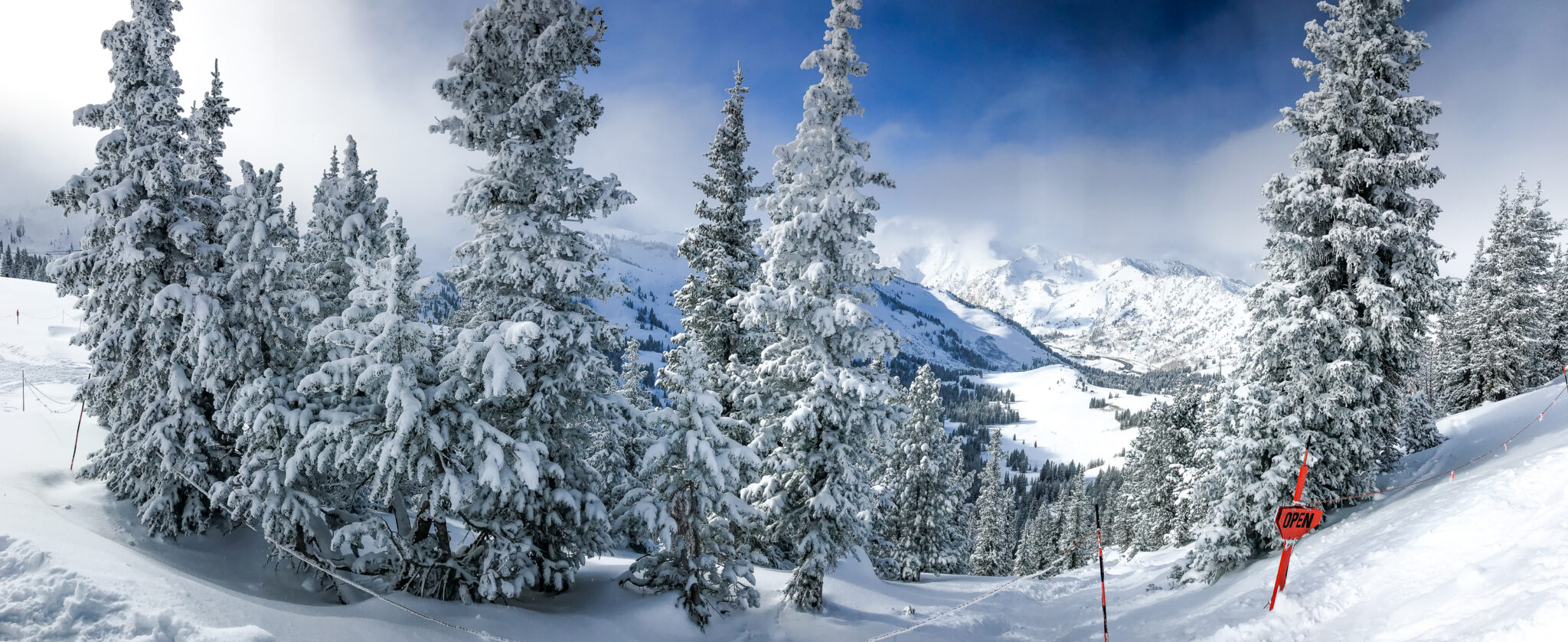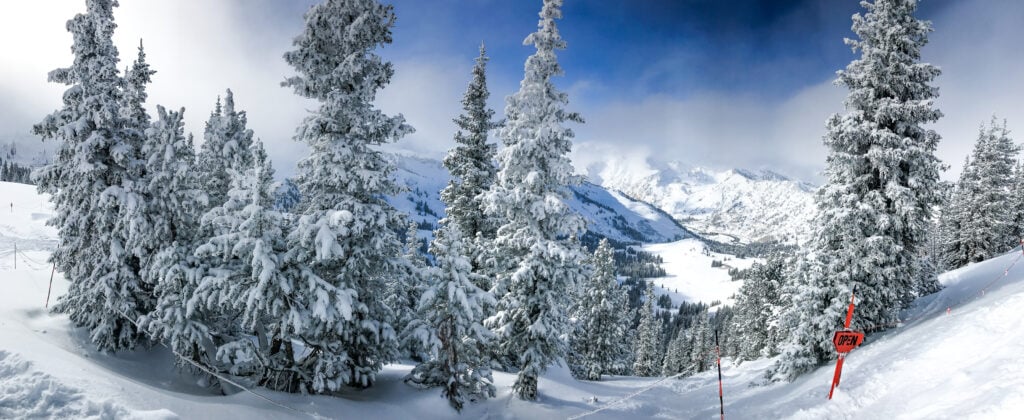 Renting Skis at Alta
There are a number of ski shops located at the mountain, and if you need equipment I'd highly recommend renting it at Alta, rather than down in Salt Lake. That way, if you have any issues with your boots fitting or you want to swap out skis, you can do so very easily.
The official Alta ski shop is located right at the base of the Collins lift right next to where you purchase your lift ticket. They have all types of packages from first-time skiers to advanced demo packages, which include a 4-buckle boot and some of the best powder skis you can buy. There is also a rental shop at Albion Basin.
If you are staying at any of the hotels at Alta, most of them also have their own ski shops on site.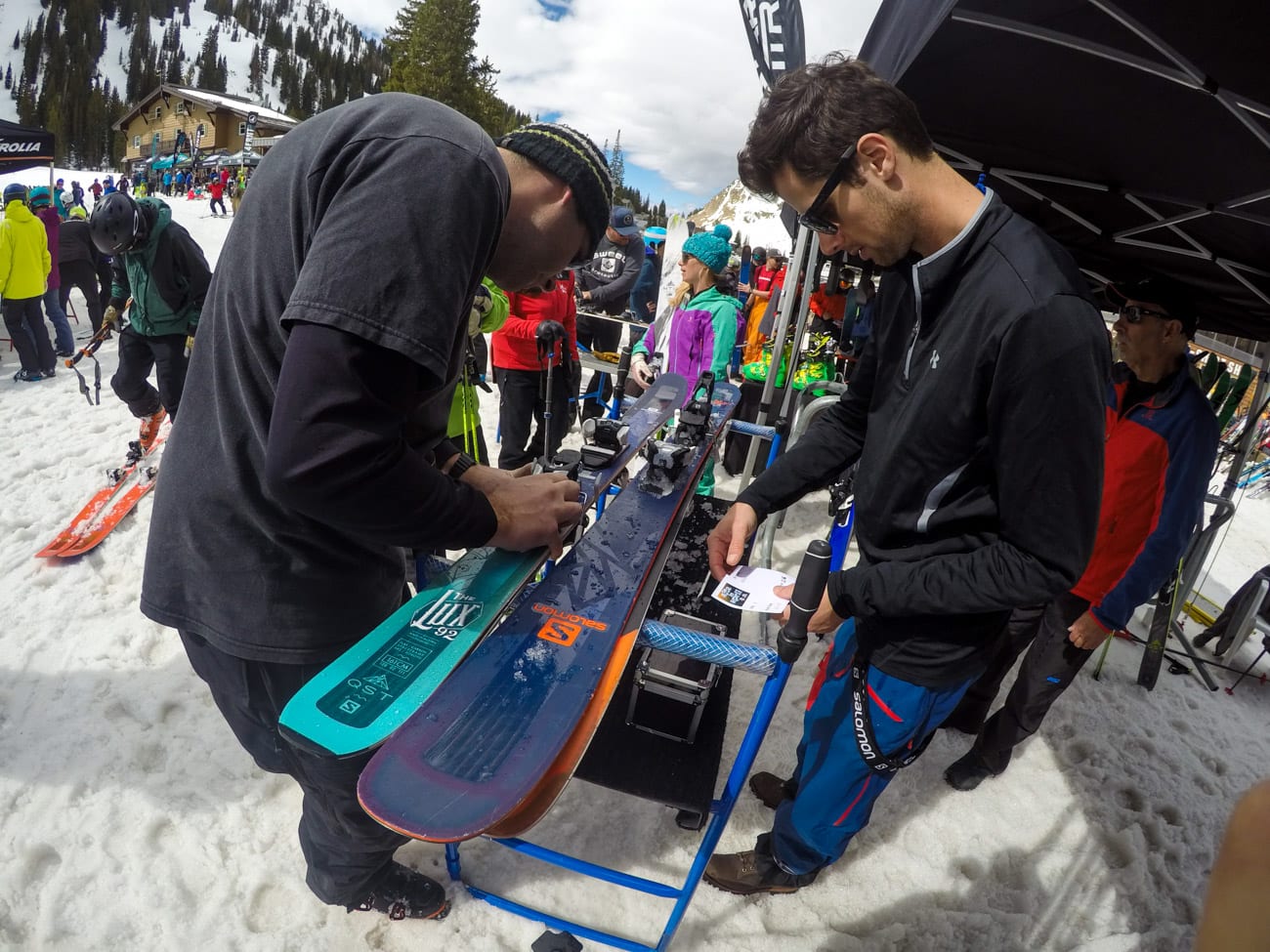 In April every year, Alta does their Annual Demo Day. This is a super fun event where over a dozen companies bring all of their best skis for you to try out for free.
Alta Ski School
Alta Ski Area has one of the best ski schools in the country. They offer everything from group and private one-on-one lessons to advanced powder coaching (check the website for 2020-2021 updates). My first year, I took a half-day private lesson last year, and it was a great experience. Not only did it introduce me to all of the different parts of the mountain that I probably wouldn't have explored on my own, my instructor Jonathan helped me refine my form and technique and by the end of it, I successfully made it down my first black diamond run.
Throughout the season, there are a number of multi-day ski clinics, including women's specific ski camps. A few years back I did the Alta Women's Camp offered through the Alta Lodge and wrote about it here. Most of these camps are designed to help intermediate to advanced skiers kick up their skills to the next level.
Alta Ski Area also offers Alta Ladies Day – a 6-week program which meets once a week for 3 hours with the same group of women. This program is a great opportunity to work with instructors in a small supportive group of women and to work on your technique in a variety of snow conditions.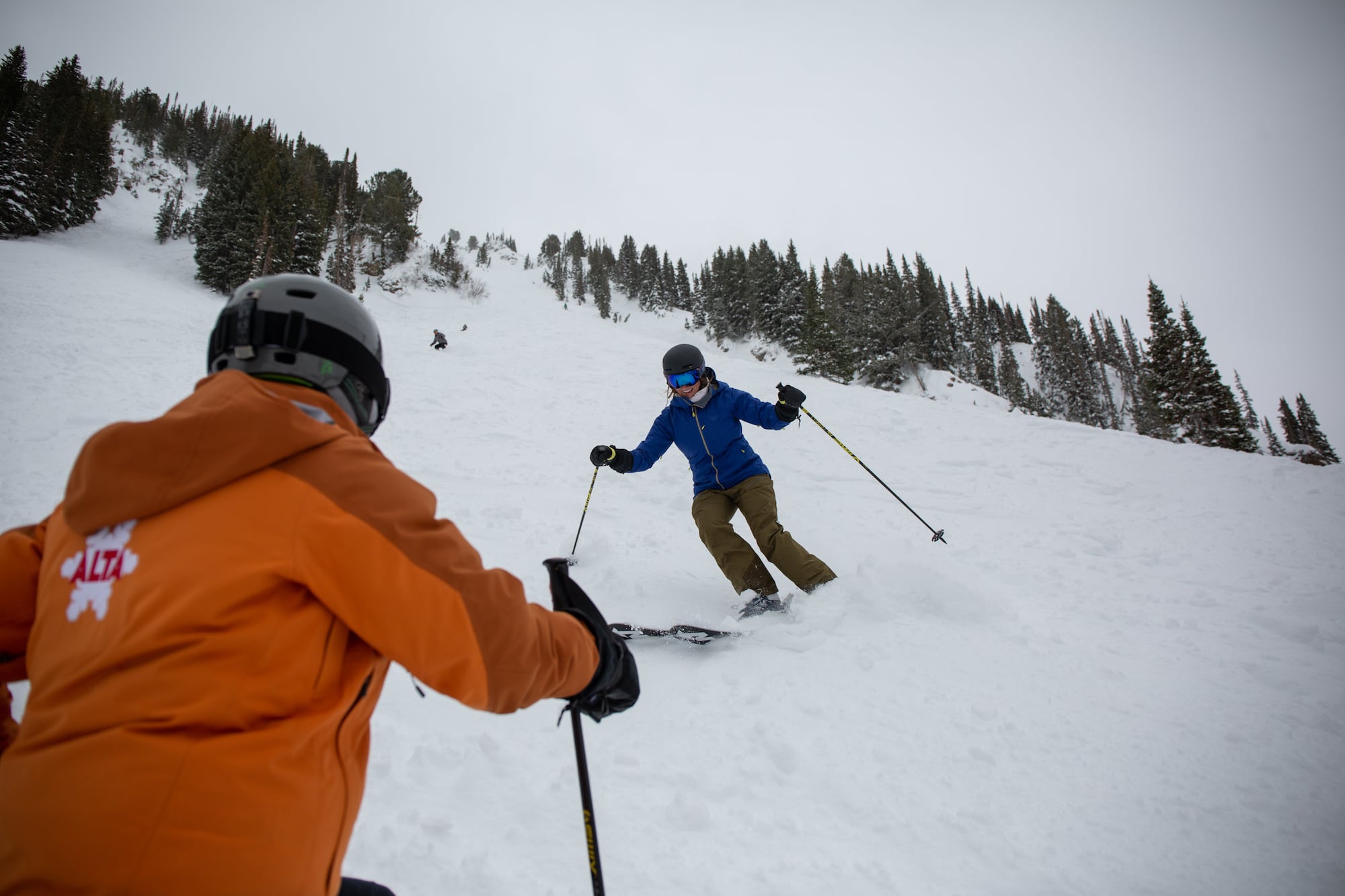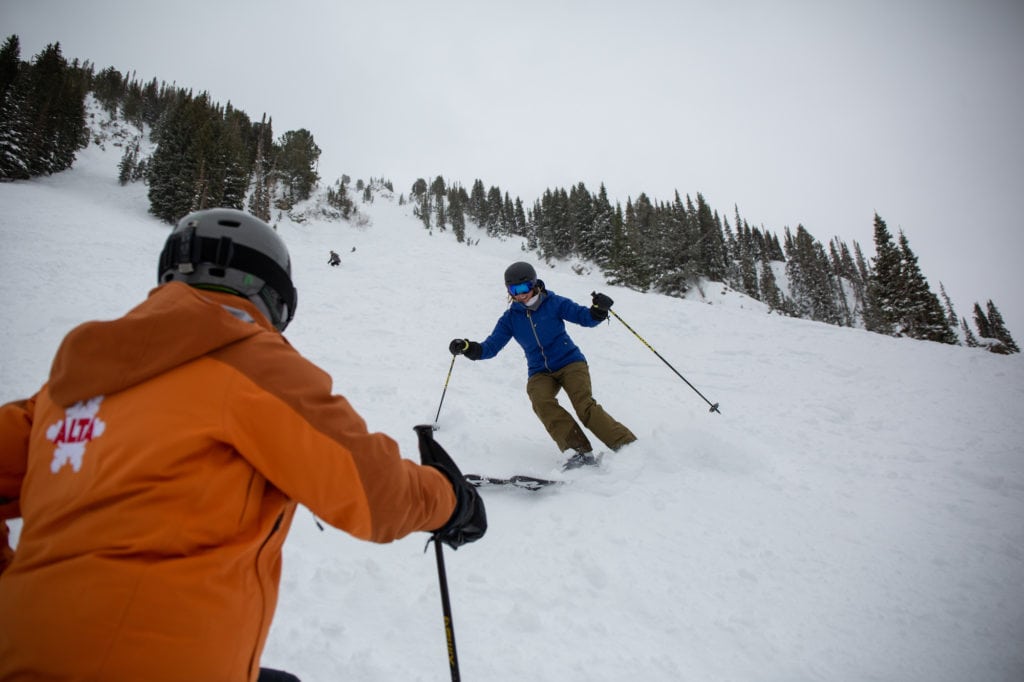 Alta Lift Tickets
You can buy lift tickets ahead of time online or you can buy them on site. Prices vary based on the day. You can also get a discount by purchasing a multi-day ticket.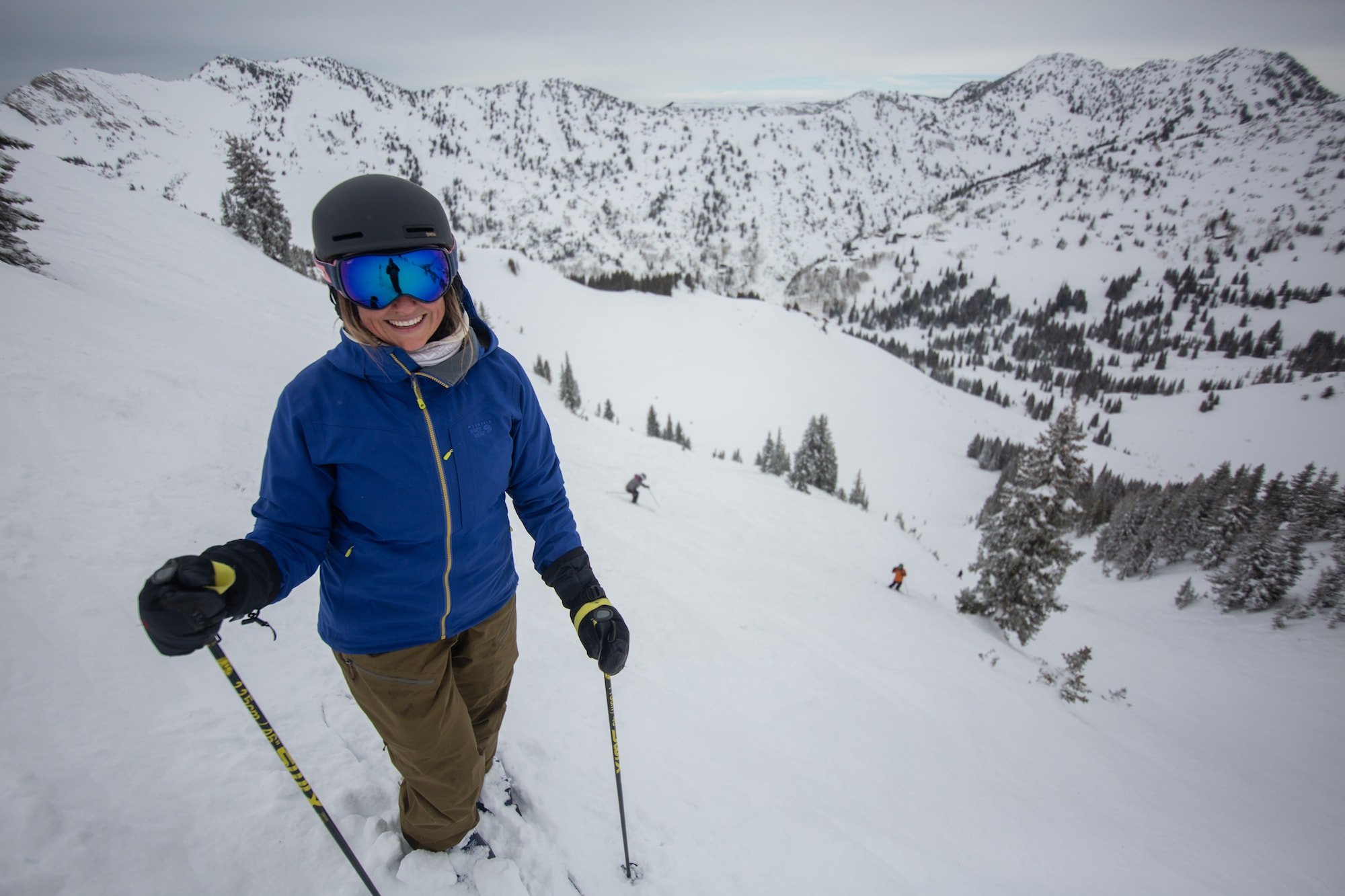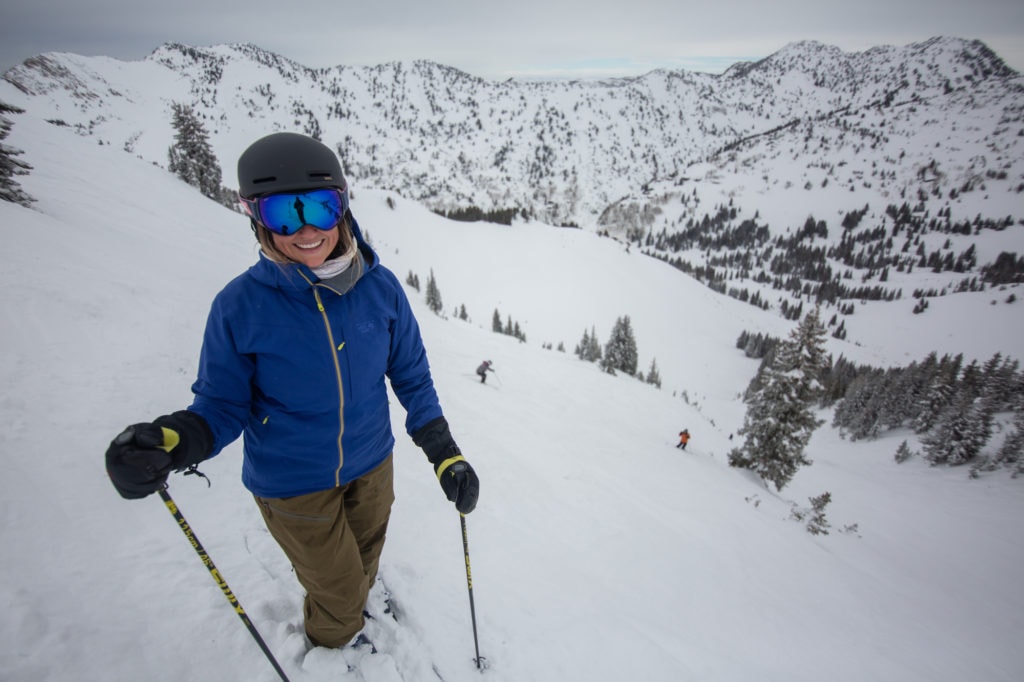 Want to visit Alta Ski Area? Leave your comments and questions below!