On Bearfoot Theory, we mostly talk about all of the fun stuff: incredible hiking and backpacking routes, ways to save up for that big trip, and how to become a better skier, just to name a few. Yet there's also the basics and the nitty-gritty details that enable us to get outside and be comfortable that aren't always as exciting. Enter: women's hiking underwear.
A bad pair of women's hiking underwear can really put a damper on things. They can be uncomfortable, distracting, and at times, not the healthiest choice for your body. Plus, who wants panty lines?
The best outdoor underwear does the opposite and ironically, you're likely to forget that you're wearing them. That's the kind we like to buy.
If you're in the market for a new pair or want to upgrade your closet, we compiled a list of our favorite underwear for hiking and other active pursuits to help you out.
Here's the best women's hiking underwear that stay put and wick sweat as well as what kind of underwear to avoid.
Note: Some of the links in this post are affiliate links which means if you make a purchase, we receive a small commission at no cost to you. Any purchases you make help keep this blog going and our content free. We truly appreciate your support!
The Worst Kind of Fabric for Women's Hiking Underwear
This un-coveted award goes to cotton. Similar to other outdoor, travel or athletic clothing, cotton is never a good fabric to wear when you're staying active. The reason for this is because you're likely getting sweaty or even just raising your body temp enough to create some moisture, and cotton is not a breathable fabric. The best outdoor underwear is moisture-wicking and prevents chafing when you're breaking a sweat.
On top of that, cotton underwear will absorb and trap moisture and odors, which isn't comfortable, and can lose its shape over time – which can become a serious problem if you are backpacking. While they are comfortable for lounging around at home, they aren't suitable for the outdoor enthusiast at play; trust us on this one.
For more female hygiene tips for backpacking, camping, and van life, check out this blog post.
---
The Best Women's Hiking Underwear
lululemon InvisiWear Mid-Rise Boyshort Underwear
As someone who hikes and lives an active lifestyle, I need my underwear to stay in place so I'm not constantly picking out wedgies. I also hate panty lines, since I almost exclusively wear leggings. I was so happy to discover the lululemon InvisiWear Mid-Rise Boyshorts, since they check both of these boxes.
These underwear are lightweight and have a barely-there feel. The edges are seamless, making them truly invisible under leggings.
I wouldn't say these fit like a traditional boyshort however. The coverage is more like what I would call a hipster. They cover your whole butt, but they don't go down over your leg. For reference, I weigh 140 pounds and wear size 8 pants, and the medium in these underwear fit me well.
These also come in a 3-pack which I'll be picking up now that I know how much I like them.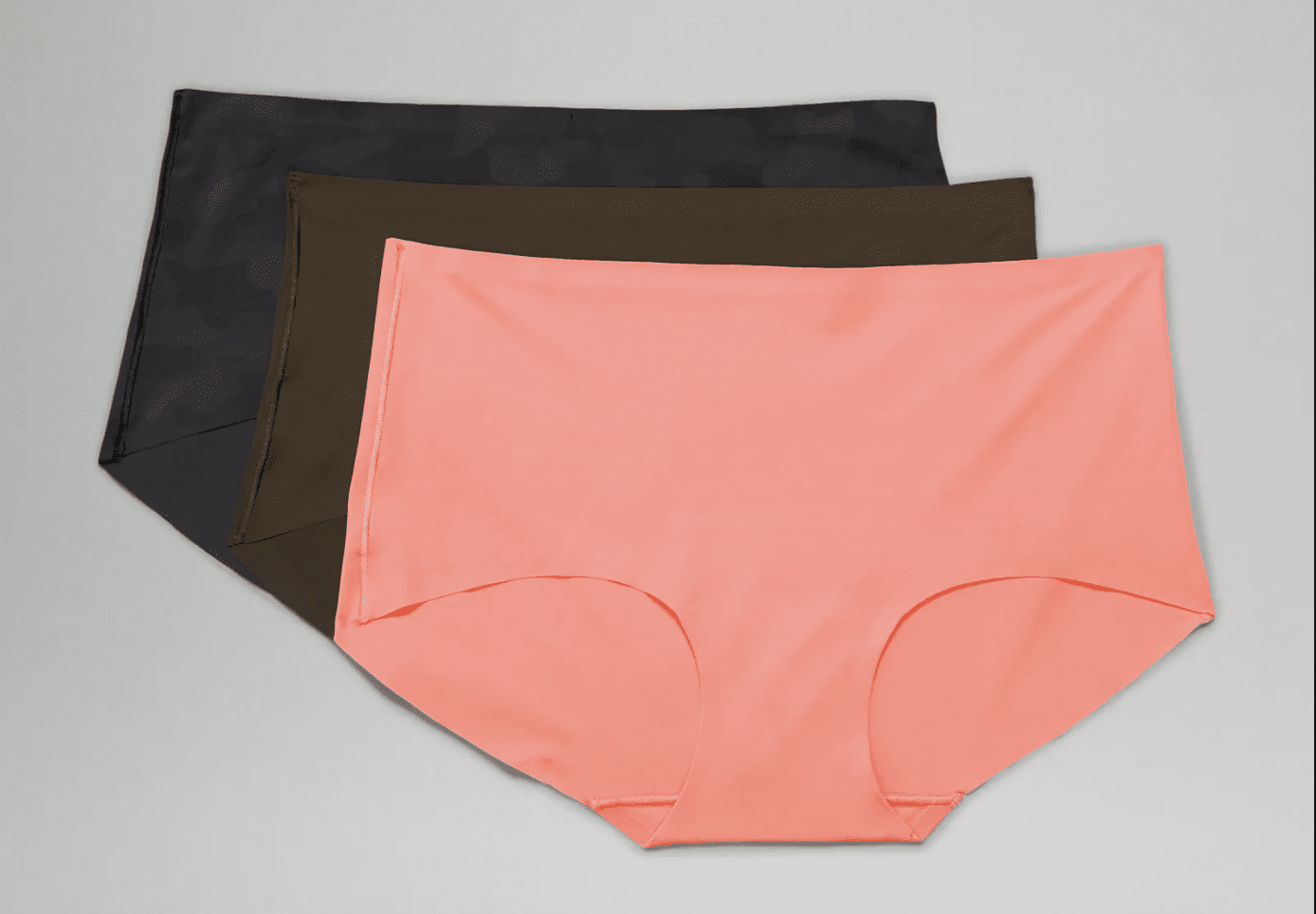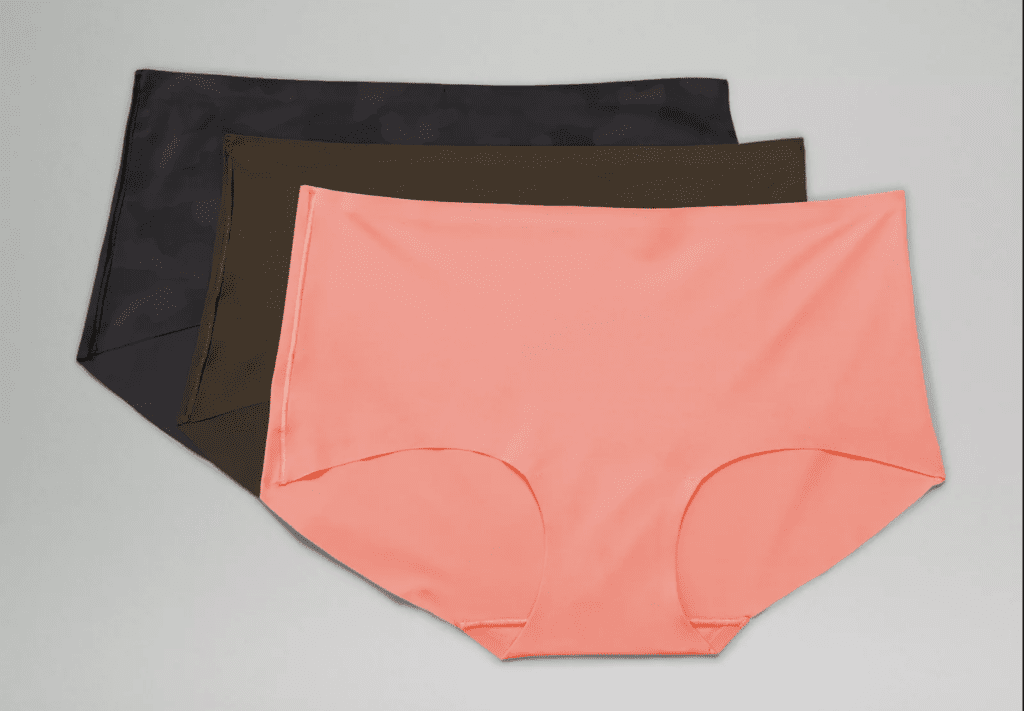 Check Price: lululemon
ExOfficio Sports Mesh Underwear
This brand sells versatile clothing designed to keep the traveler comfy and active. So it's not surprising that their women's hiking underwear also gets the job done. We love their Give-N-Go Sports Mesh underwear because they are lightweight, flat-seamed, breathable, and high-performing; meaning it can keep up whether you're roaming the streets of a foreign city or going for a trail run at home. Depending on what pants you wear, panty lines might be visible, especially in leggings. We have also found that they stretch out over time, but they should last you for plenty of adventures.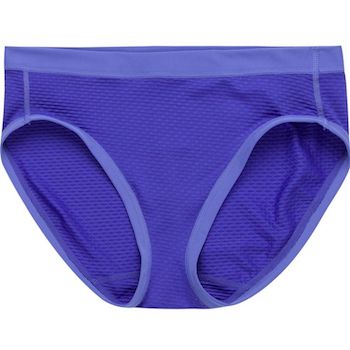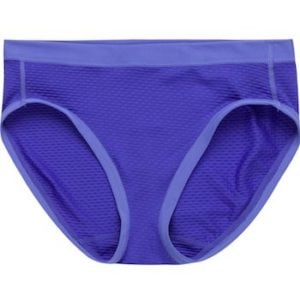 Check Price: Backcountry / Moosejaw / REI
Patagonia Women's Active Hipster Underwear
If you prefer more coverage, you'll be a fan of Patagonia's Active Hipster. The rise is higher, although still technically a low-rise, and it has flat-lying seams that won't budge or roll over as you move. The fabric is a blend of recycled jersey spandex, polyester, and nylon that has antimicrobial properties. Most importantly, it's breathable, so you stay fresh and dry all the time. They are also available in briefs.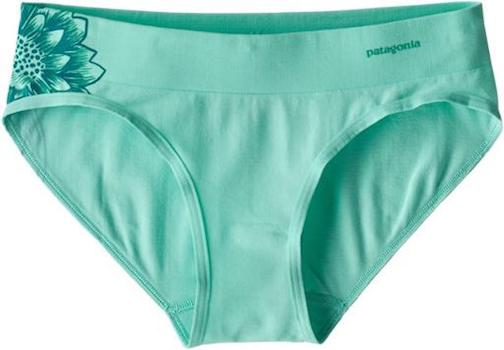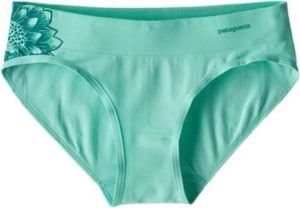 Check Price: Backcountry / Patagonia / REI
Boody Women's Hipster Bikini
Besides having a great name, Boody makes eco-friendly bottoms that are some of the best women's hiking underwear — and the most budget-friendly pair on this list. They make briefs, bikinis, thongs, and boy short styles with breathable, thermo-regulating, and even hypoallergenic material. Grab a pair in one of their neutral colors for a no-worries day outdoors.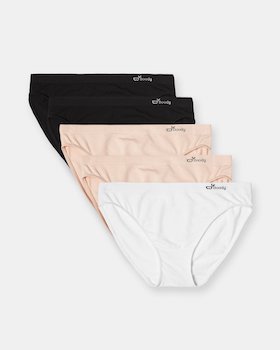 Check Price: Amazon
Smartwool Women's Merino Seamless Underwear
Smartwool's seamless merino underwear is just as effective at regulating your body temperature as their base layer tops and bottoms if not more, thanks to their Core Spun technology that blends merino with nylon fibers. In short, it has a next-to-nothing feel with a comfortable fit that won't ride up, bunch, or show panty lines. This pair is a little more pricey but definitely worth the investment. Note that many women agree these run a little small, so you may want to size up.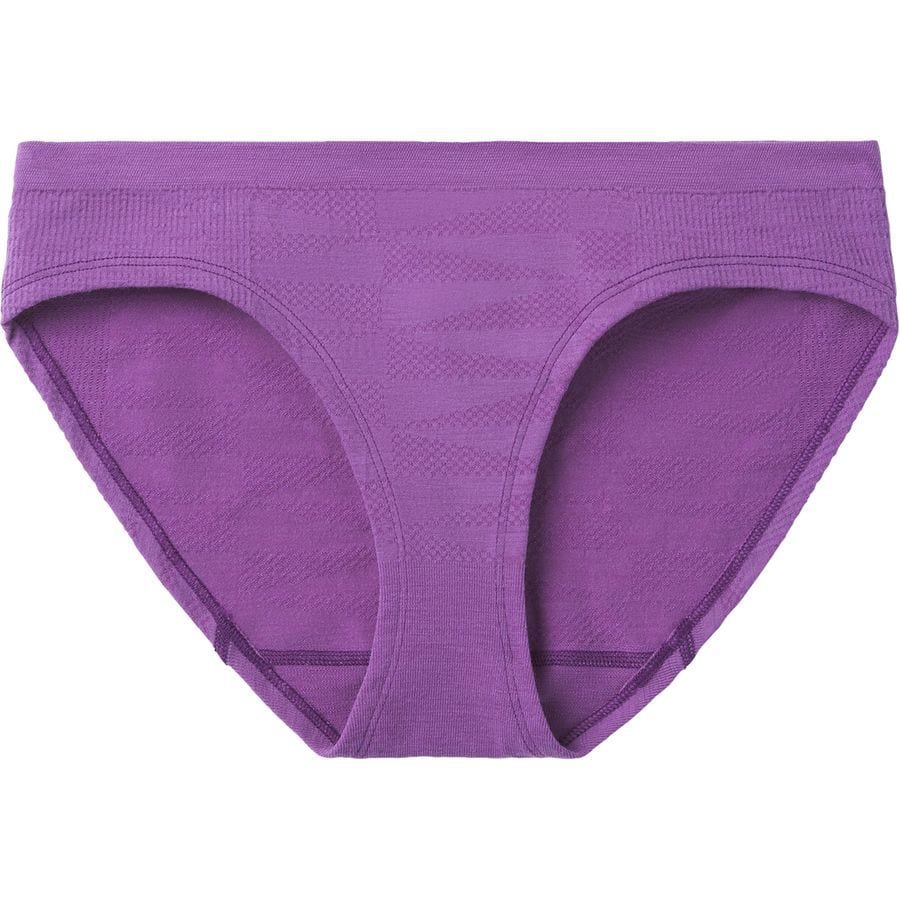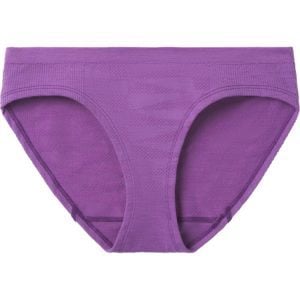 Check Price: Backcountry / Moosejaw / REI
ExOfficio Modern Travel Bikini Briefs
Another nylon favorite from ExOfficio is the Modern Travel Bikini Brief. In addition to being lightweight and breathable they are seamless, so no panty lines. Plus, the mesh side panels help you stay fresh and are form-fitting underneath your clothes. They run a little small but I find that they do stretch out a little in between washes.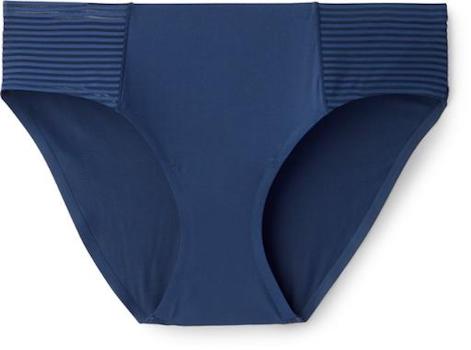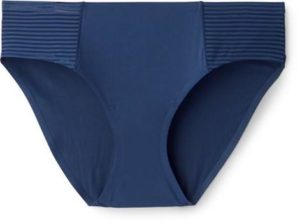 Check Price: REI
Icebreaker Siren Hipkini
Icebreaker is a New Zealand company known for its high-quality merino wool outdoor apparel. They make a bikini and a sport hipkini style of underwear that gets rave reviews. We love the hipkini for its full coverage and awesome odor control capabilities.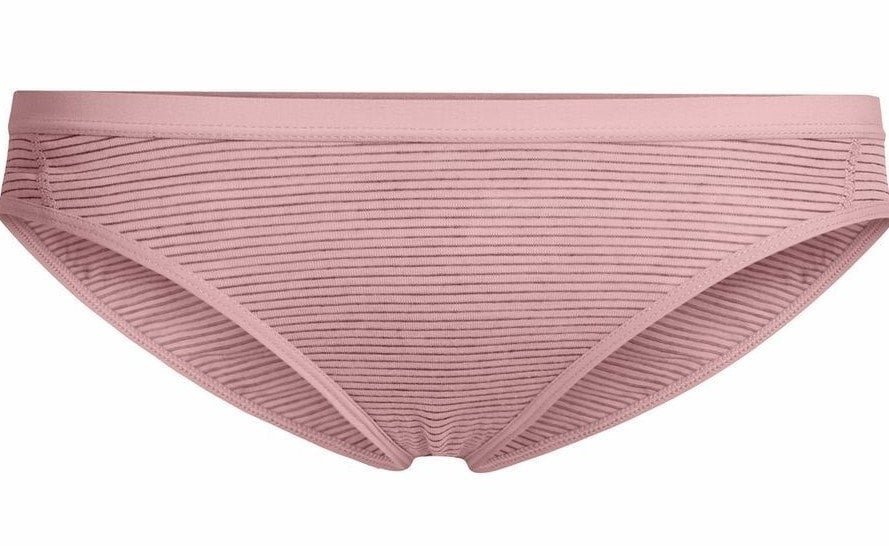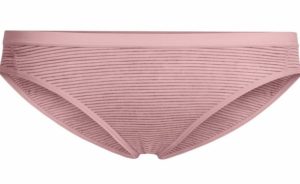 Check Price: Backcountry / Moosejaw / REI
REI Co-op Active Hipster Underwear
REI Co-op has their own new line of active underwear for women. They're made from stretchy polyester mesh and they are designed to be moisture-wicking, quick-drying, and antimicrobial so they're perfect for long, hot days on the trail. We noticed that they do run a little small so you may want to size up or go with the brief version for a little more coverage.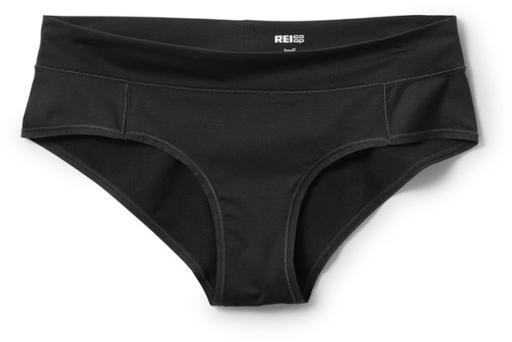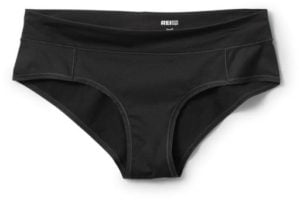 Check Price: REI
---
We hope you found this post on the best women's hiking underwear helpful! Did we miss one of your favorites or have you tried any of these? Let us know in the comments below.