The everyday adventurer's one-stop shop
Whether you want to try a new outdoor activity, summit your first 14er, embark on van life, or plan an epic backpacking trip, we're here to help you take the leap
Say goodbye to hours of piecemeal trip planning
We get it. You're busy. But you also want to be prepared, responsible, and know what you're getting yourself into when you venture out into the wilderness.
With Bearfoot Theory, you can get off your computer and into the outdoors as quickly as possible.
You'll no longer need to dive down the YouTube rabbit hole, trawl through forums, or waste money on outdoor magazines that feel all too impersonal.
You can finally feel confident setting out – whether you're heading far off the grid in an unfamiliar place or exploring your backyard.
Join our Community
Join 20k+ subscribers for the latest posts, exclusive discounts, and tips not shared anywhere else.
Lace up your boots and get going with these popular outdoor blog posts
Search our outdoor travel tips
Discover the prettiest vistas, the sweetest campsites, practical hiking tips, quality outdoor gear, and van life how-tos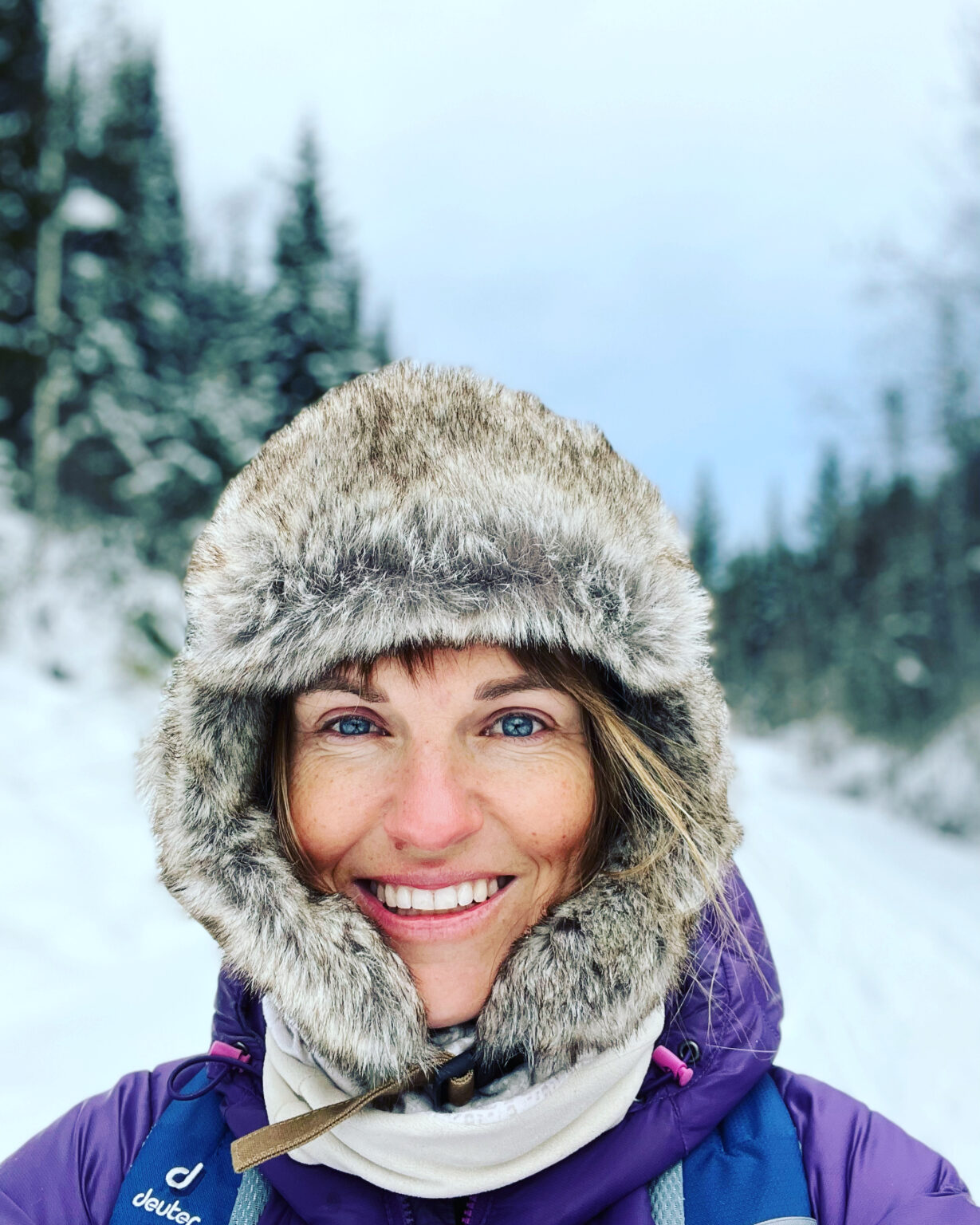 welcome!
Gather everything you need to feel empowered on your outdoor adventures
Hi, I'm Kristen. Like me, you might be a late bloomer.
Before I got my hiking stripes, I started out in Washington DC, working in environmental policy. Basically, my job was communicating complex environmental issues into layman's terms for decision-makers.
I felt unhealthy and unfulfilled and wanted to feel more connected to the natural world that I was working hard to protect. There was so much I wanted to see and do, yet I was spending all of my free time at after-work happy hours and running around the city. I knew I wasn't on the path I was meant to be on.
So in 2014, I decided to make a big change. I quit my job, moved back West, started this blog, and embarked on a 22-day backpacking trip on the John Muir Trail.
On the last night of the hike — watching the sunset — I realized that the happiest, healthiest version of myself was one that prioritized time outdoors…
…and so for the past 9 years I've been sharing my experiences here on Bearfoot Theory. Because I want to help those –– like me –– who once felt intimidated by the outdoors and show you how it can lead to a more fulfilling life.
Today I spend winter in Salt Lake City and my summers traveling and working out of my 4×4 Sprinter Van with my partner Ryan. I love the band Phish, vegan food, my dogs, and meeting people from all walks of life.
– Kristen Bor
Meet our female-Powered Team
We are a team of hikers, bikers, and van lifers, exploring North America in our own unique styles in an effort to help you find new adventures, near and far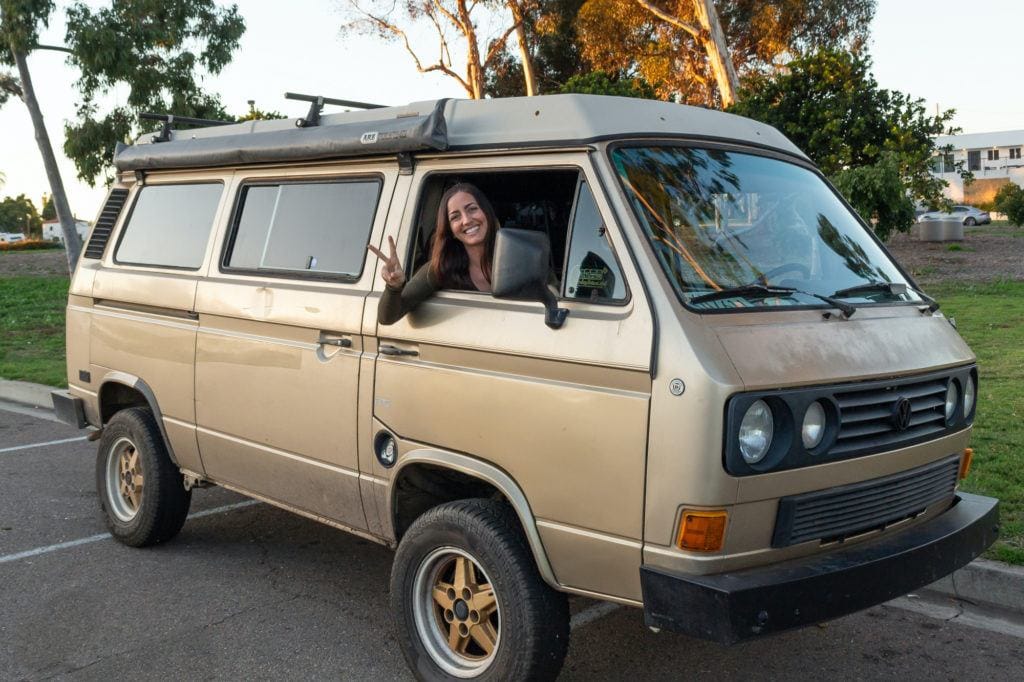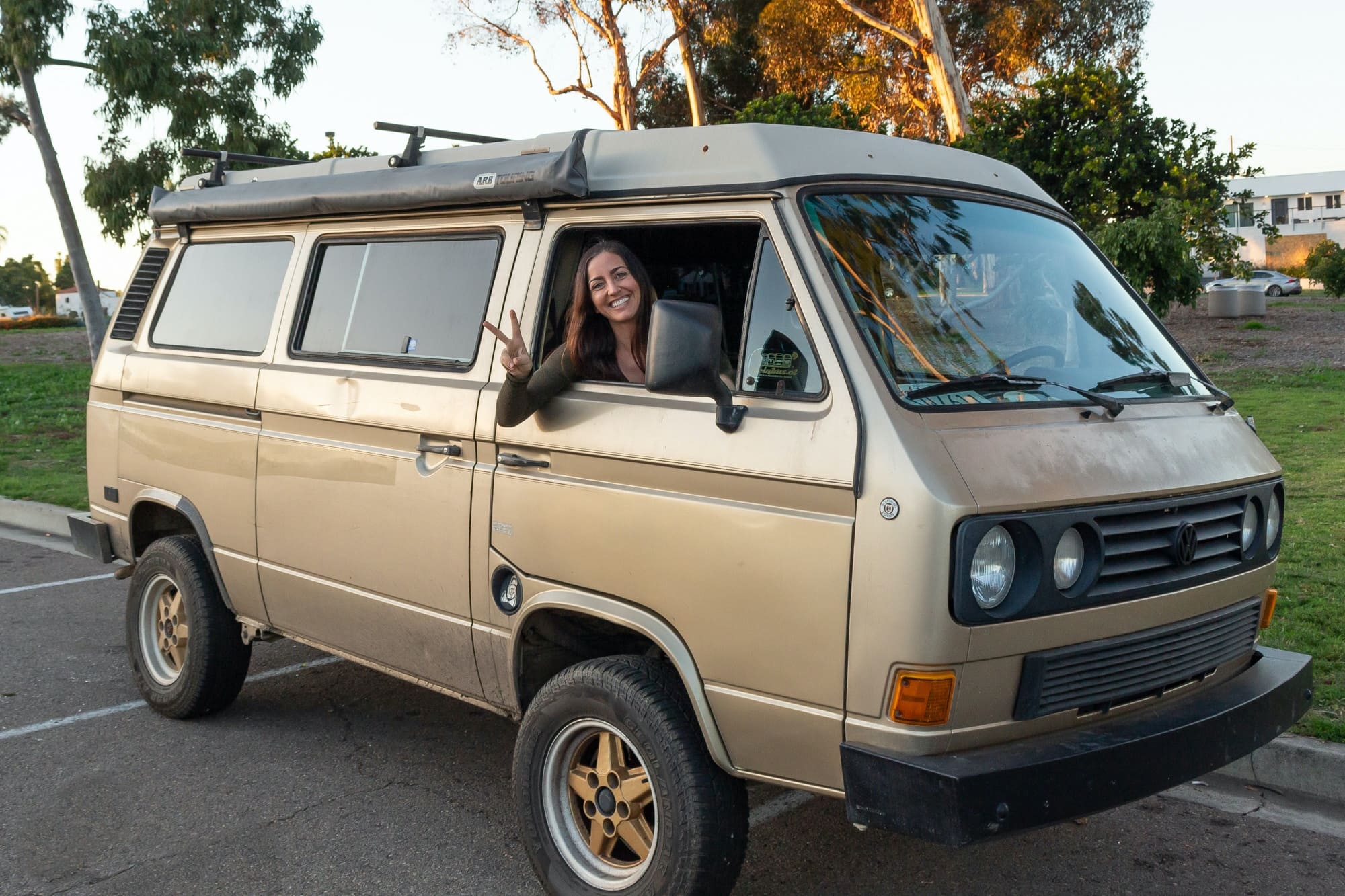 Linda Romero
Director of Operations
Linda and Kristen met in grad school while studying Environmental Science & Management. Realizing a traditional 9-5 didn't suit her, she embarked on a year-long road trip, driving all the way to Patagonia in her vintage Vanagon. Today, Linda, now a mom, splits her time between Baja and San Diego, spending as much time outdoors as possible. She's got an eye for details and takes charge of all our brand partnerships.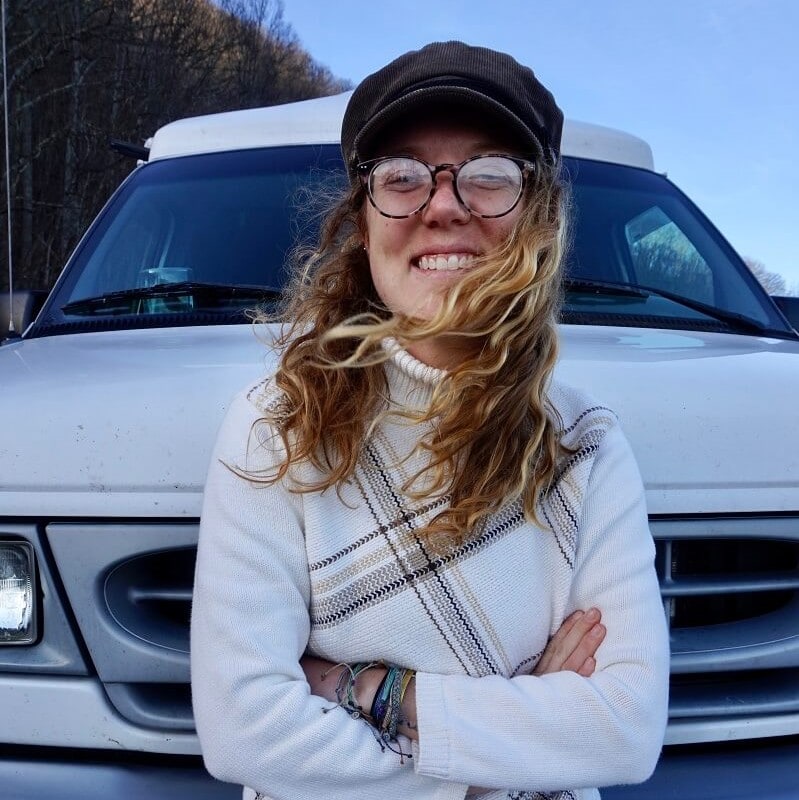 Courtney Stephenson
Content Manager
Courtney is an avid hiker and live music lover who left Las Vegas and her corporate career as a fashion buyer to pursue a life on the open road. She is currently living the nomadic lifestyle full-time on the road in her camper van. She works fully remotely too, overseeing our content, our editorial calendar, and our contributing writers. Her home on wheels is a DIYed 1999 Ford E150 Econoline van.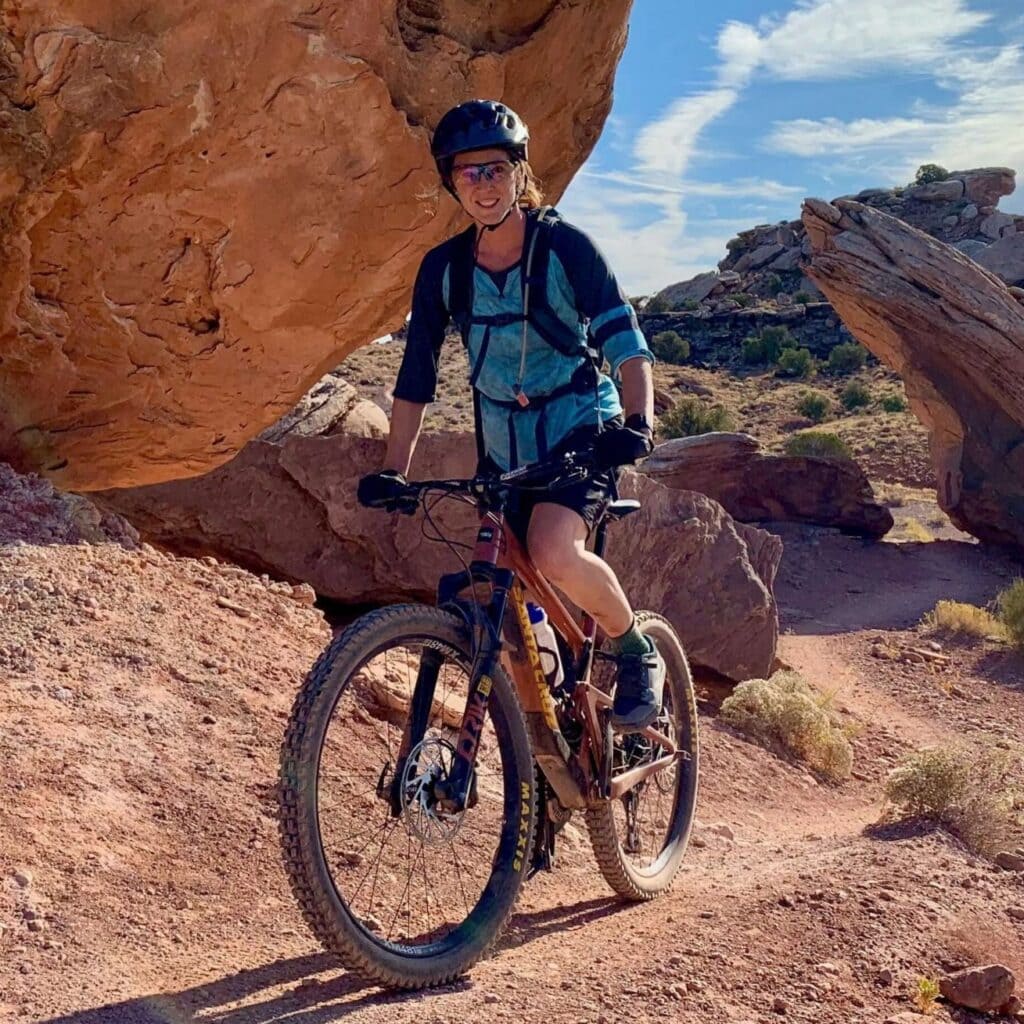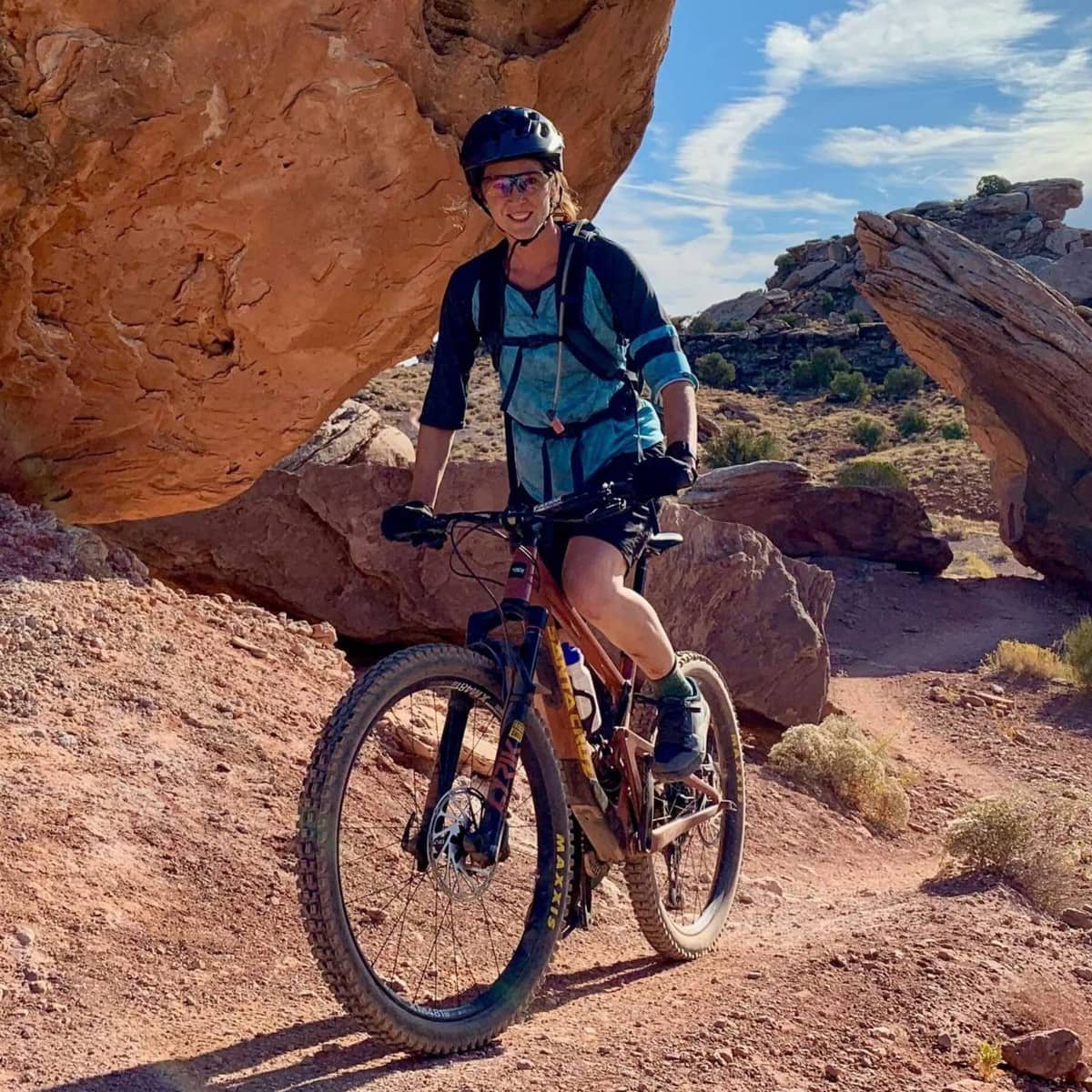 Becky Timbers
Contributor
After college and a few stints abroad, Becky landed a job with a fleet of National Geographic cruise ships, spending the next 10 years sailing the world. She now adventures from the seat of her bike (and a RAM ProMaster), helping us keep all of our content up to date and relevant. Her blog — Two Wheeled Wanderer, — inspires more people to explore the world on two wheels.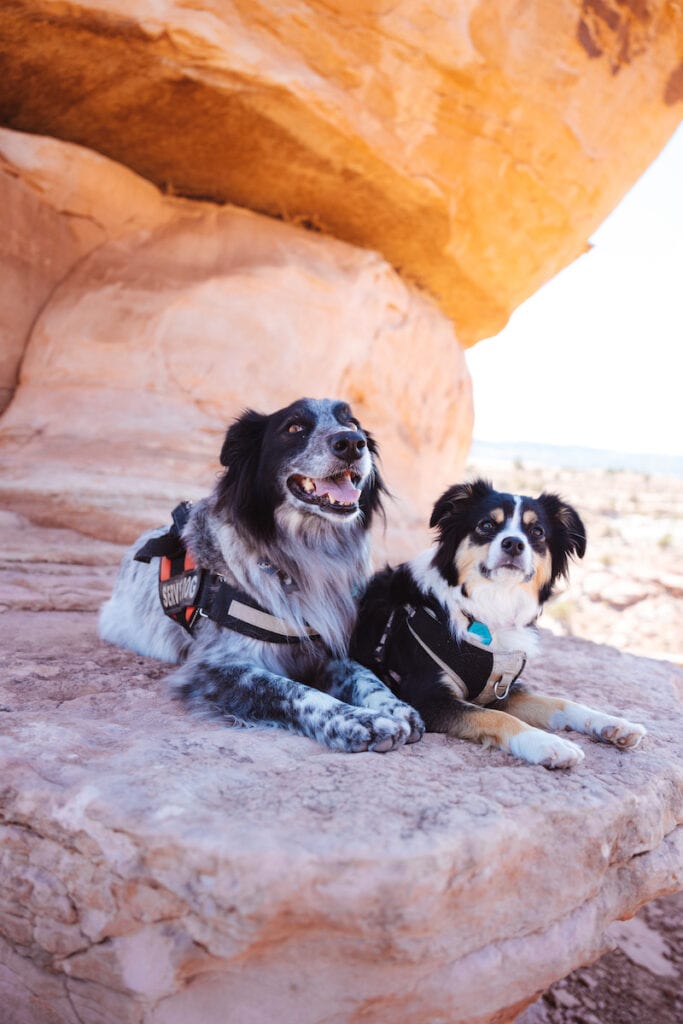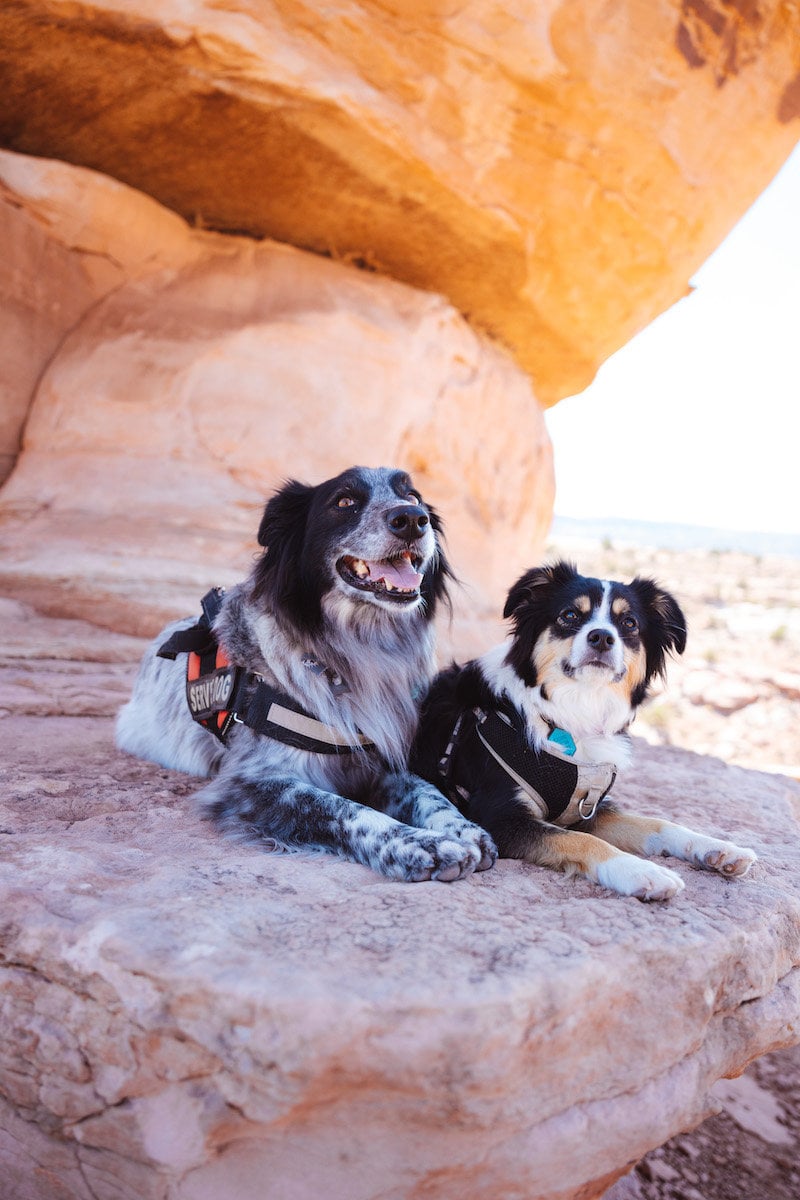 Charlie & Gumbo
Kristen's Copilots
Charlie (a border collie mix) and Gumbo (a mini-aussie) are Kristen's canine buds that travel with her and her partner Ryan in their Sprinter Van. These adventure dogs make frequent appearances on the blog and in the wild can be found playing fetch (Charlie), giving kisses (Gumbo), and rolling around in dirt and puddles…of course before jumping straight into bed.
Putting your most responsible foot forward
Being in the wilderness experiencing vast open spaces makes us feel small. It's liberating, it puts things into perspective, and it plugs us back into ourselves.
But this reminds us that we are part of a much bigger picture. That's why we support Leave No Trace, who are leading the way in outdoor education, teaching all of us outdoorsy folk how to minimize our impact on the planet.
Being prepared on our travels doesn't just mean having a map and the right gear. It means having a poop kit on your next camping trip. And knowing how to extinguish campfires safely.
Knowing how to preserve this beautiful landscape will mean future generations can enjoy and explore it too.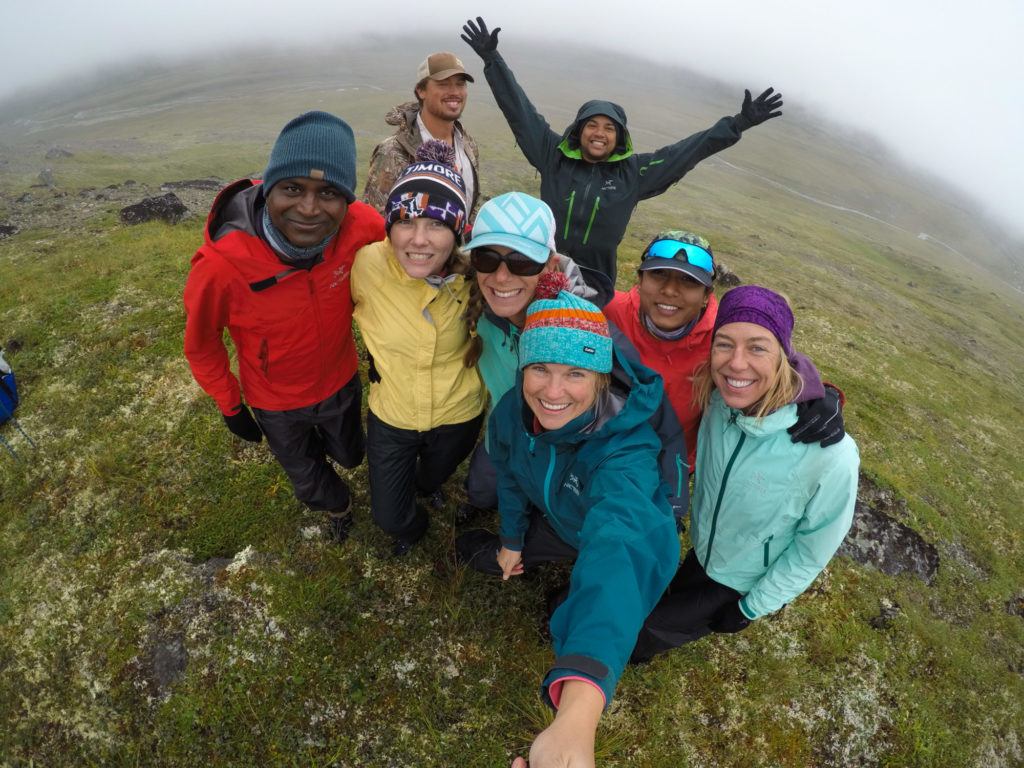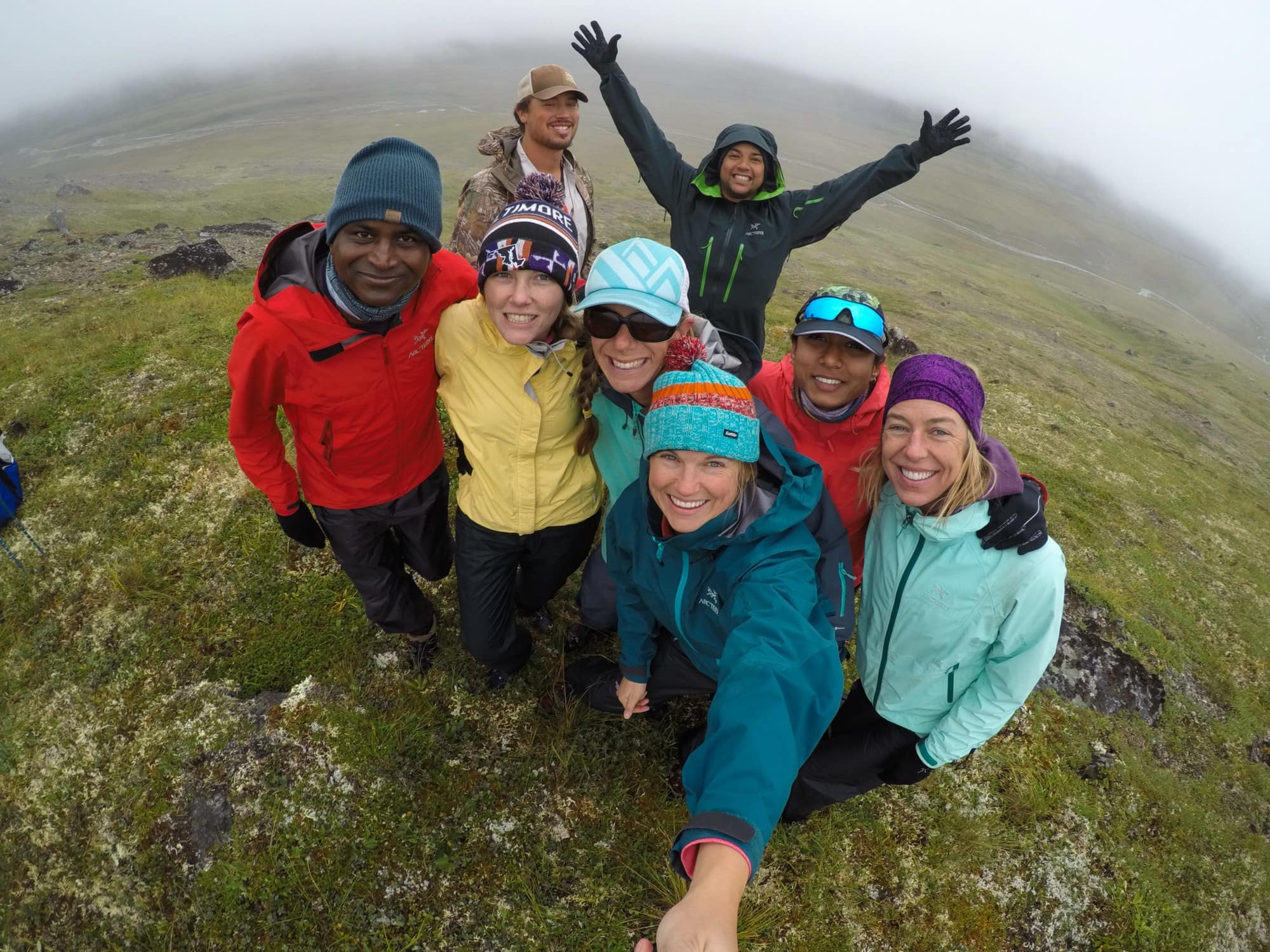 Build your outdoor skills to expand your horizons
Maybe you've seen all the vans in trailhead parking lots and wondered "is van life for me?"
In 2015 I asked myself the same questions. At the time, I was a solo female traveling in my Subaru. After spending too much money on hotels, detours due to weather, and a developing a strong desire to work from the road, I decided to take the plunge into van life.
I bought an empty Sprinter Van, had it converted into a camper, and set off on the open road. It should have been freeing. Instead, my first van build was riddled with problems.
I learned a lot of expensive lessons, and now two Sprinter vans later, I spend more than half the year living and working remotely from my dream van, waking up with the outdoors at my doorstep every morning.
The Bearfoot Theory team has more than 12 collective years of van life between us, and we're here to help you get on the road more smoothly with expert advice on converting your van and tips for living on the road – so you can find that freedom you're looking for.
Start with these Popular Van Life Posts
Tour my third Sprinter Van conversion and learn what I like and don't like compared to the previous two.
Need more Van Life Inspiration?
Sign up for our free email series
We will walk you through the entire process of buying a van, planning a conversion, and hitting the road in a van that you absolutely love.
Our community's take
Inspiring Advice for Camping, Hiking, and Van Living