Bearfoot Theory is for you if…
You are eager to spend more time outside having fun and living life to the fullest
You're interested in hiking, camping, road tripping, and mindful living
You believe that magic happens when you step outside your comfort zone
You like to be well-informed and prepared for your adventures
You care about the future of this planet and strive to lessen your impact as you travel
You want to be part of a like-minded, inclusive community of outdoor enthusiasts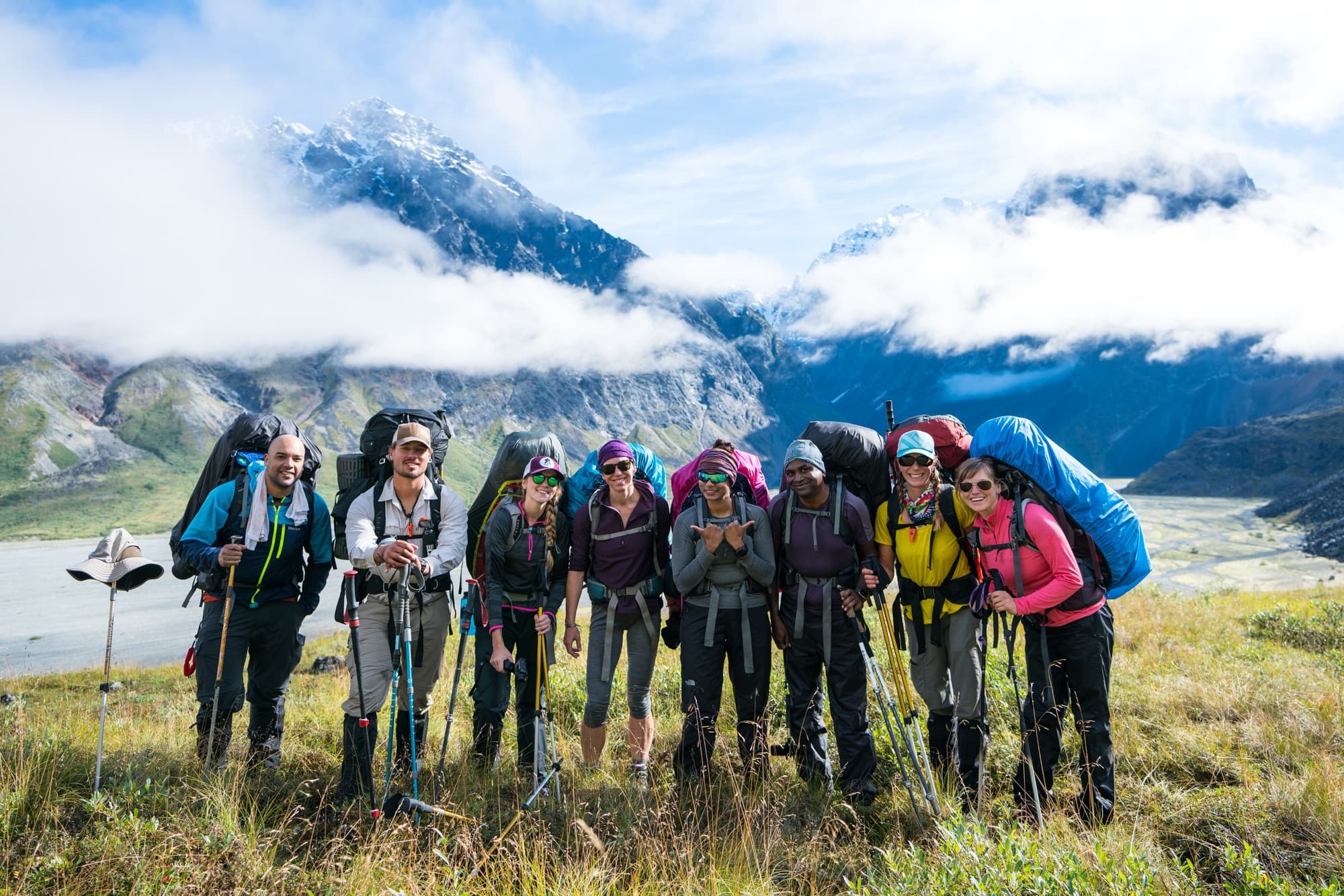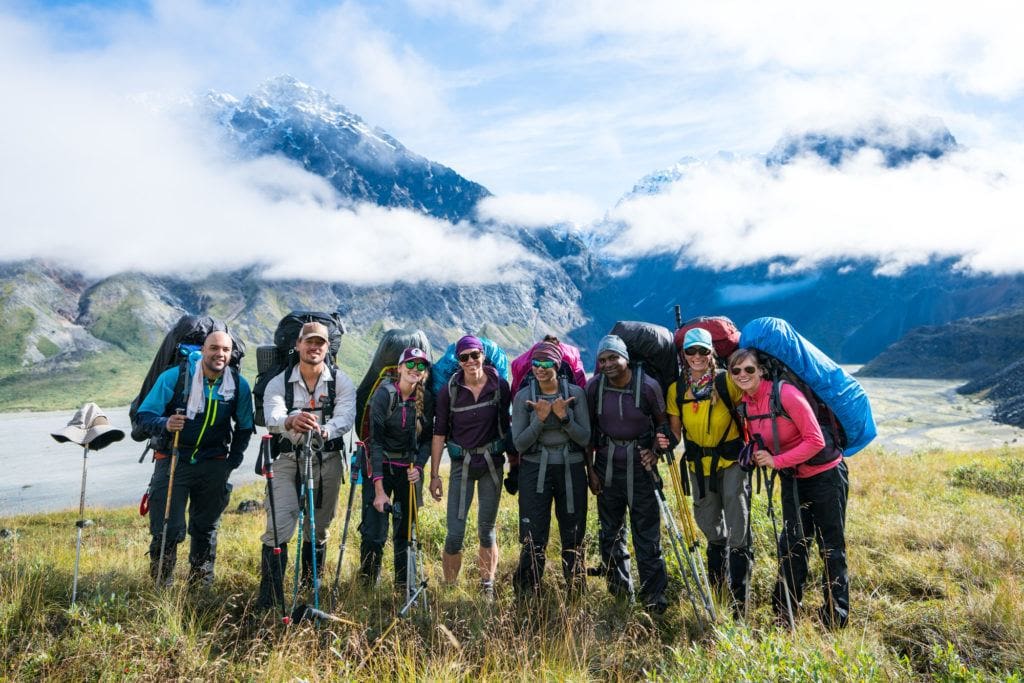 Our Mission
Our mission at Bearfoot Theory is to inspire you to get outside and to empower you with a strong outdoor skillset so you are prepared for wherever your adventures take you.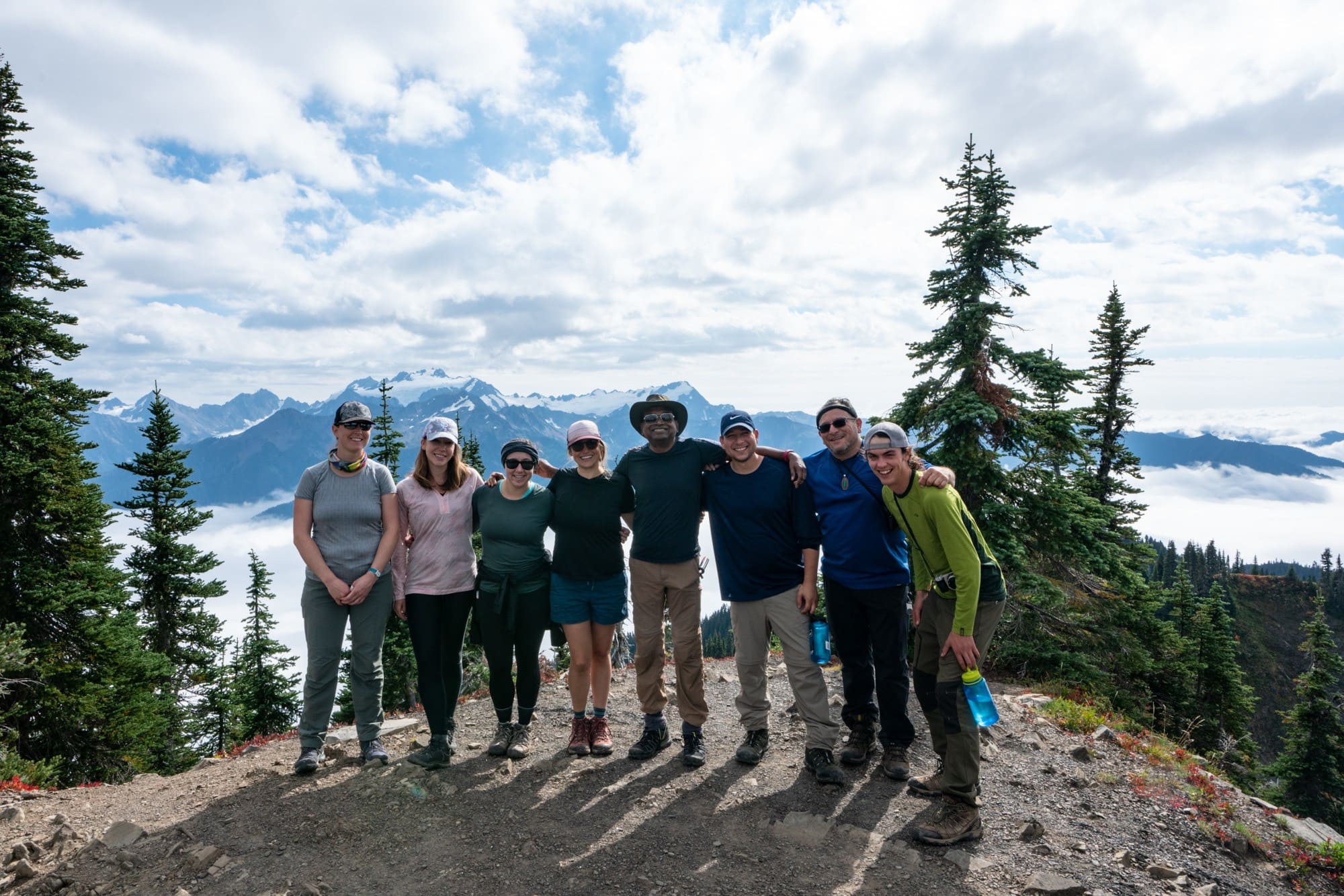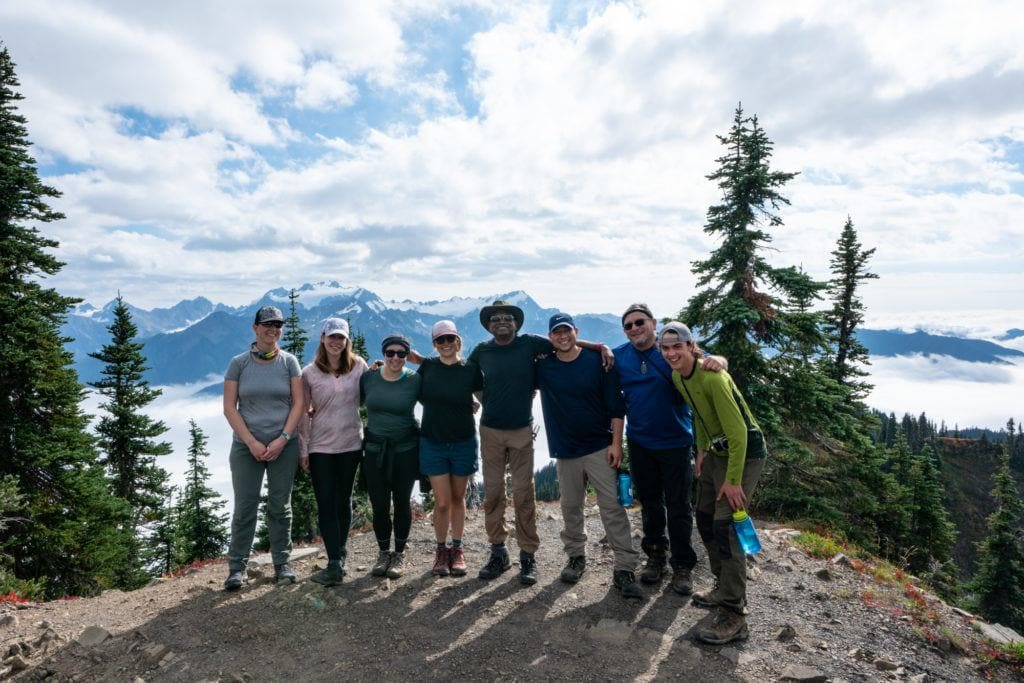 Our Ethics
We believe it's the responsibility of all outdoor enthusiasts to learn and follow Leave No Trace principles, and our goal is to make sure you are equipped with the knowledge to do so. Bearfoot Theory is also an inclusive space, welcoming people from all experiences and backgrounds including the BIPOC and LGBTIQ community.
Our Partners
We are proud supporters of Leave No Trace and 1% for the Planet, donating 1% of our annual revenue to non-profits working to make the world a better place.
Let's stay in touch!
Subscribe to our weekly newsletter for updates, exclusive discounts, and ways to connect with the BFT community.
Meet the Bearfoot Theory team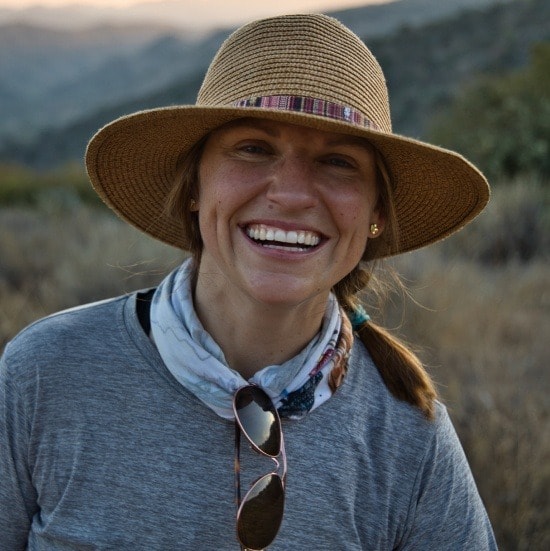 Kristen Bor
Founder
Kristen started Bearfoot Theory in 2014 after leaving her Washington DC career in environmental policy behind. She was desperate to connect to nature, so she moved back West, hiked the John Muir Trail, and started Bearfoot Theory to inspire others to get outside too. She spends half the year at her home in Salt Lake City and the other half living and traveling out of her 4×4 Sprinter Van. She loves the band Phish, her dog Charlie, her man Ryan, a strong cup of coffee, and thrives on a plant-based diet.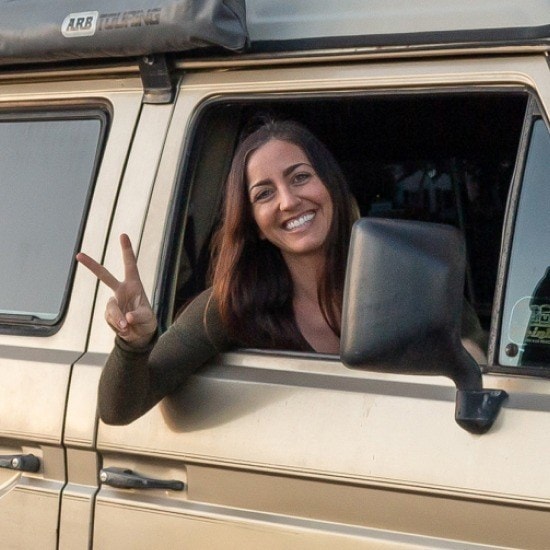 Linda Romero
Director of Operations
Linda and Kristen met in grad school at UC Santa Barbara while studying Environmental Science & Management. After a few years of working with sustainability non-profits, Linda and her now husband embarked on the adventure of a lifetime and spent a year traveling from San Diego to Patagonia in their VW Vanagon. When she returned to the US, she knew a traditional 9-5 wouldn't suit her wanderlust, so she pursued a remote career in online marketing, eventually landing at BFT. Linda splits her time between Baja and San Diego and loves the beach, yoga, and getting outside as much as possible.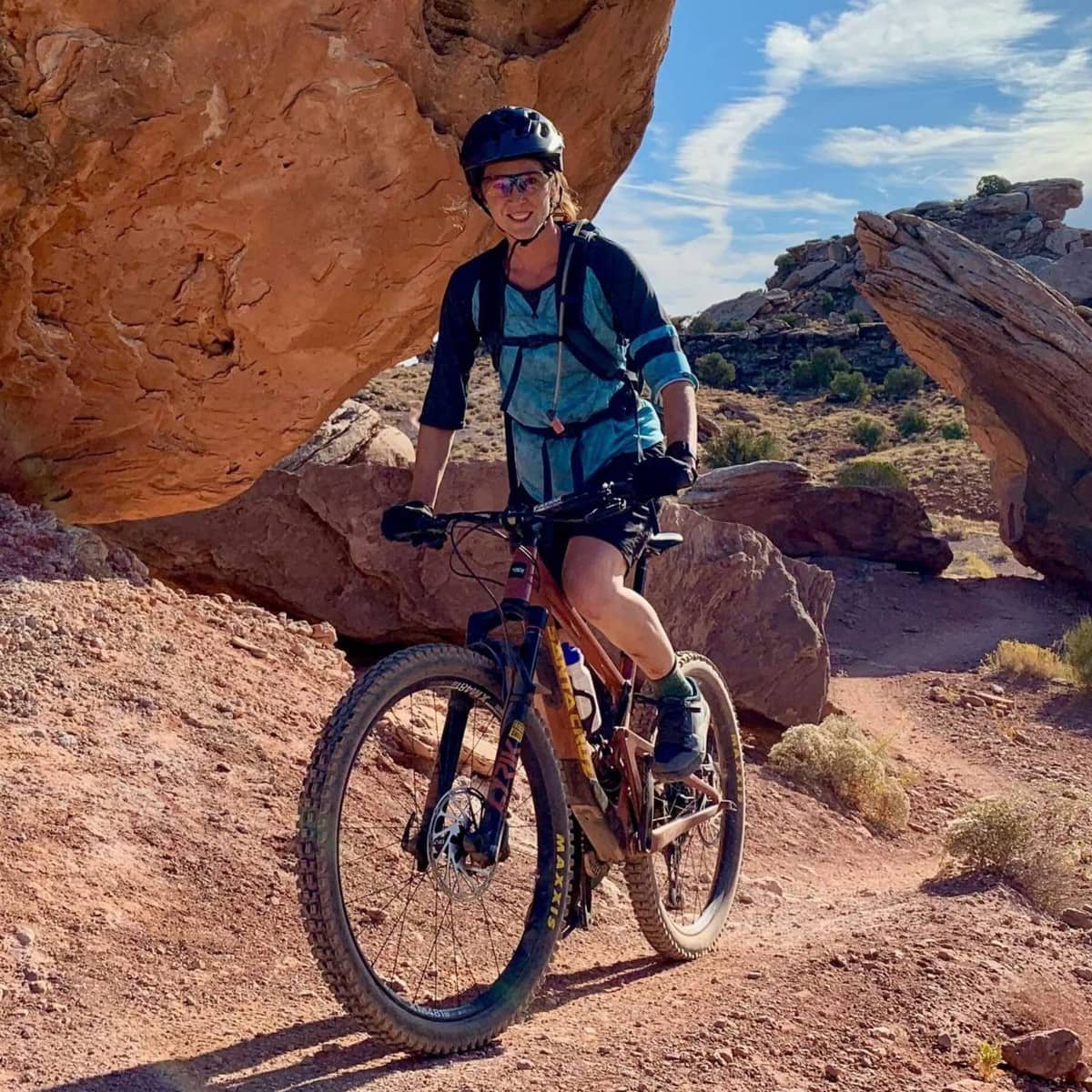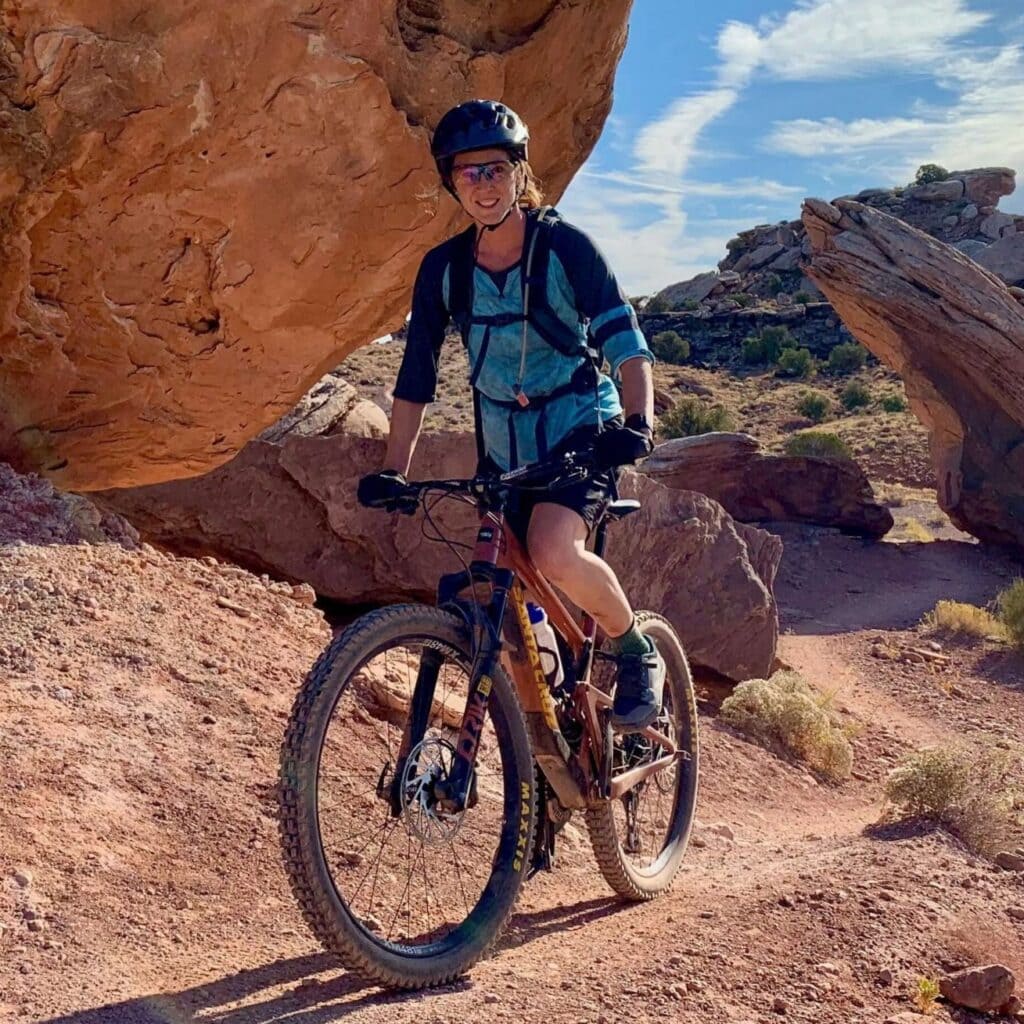 Becky Timbers
Assistant & Guest Contributor
Adventure has always been the guiding path for Becky. She spent 6 months in New Zealand during high school and a full year abroad in Kenya during college. After graduation, Becky bought a one-way ticket to Hawaii where she landed a job aboard a fleet of National Geographic cruise ships and spent the next decade sailing around the world. Becky started working with Bearfoot Theory as an intern and quickly came on board as an assistant and guest contributor. She now adventures from the seat of her bike and writes the blog Two Wheeled Wanderer in hopes of inspiring more people to explore the world on two wheels.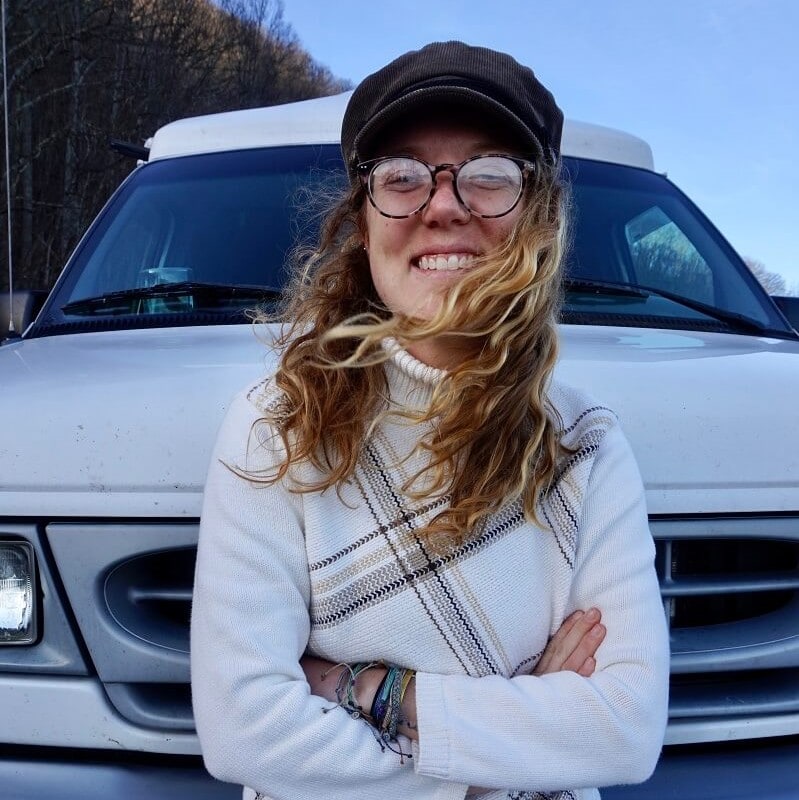 Courtney Stephenson
Content Coordinator
Courtney is an avid hiker, backpacker, and live music lover who left Las Vegas and her corporate career as a fashion buyer to pursue a life on the road. She spent 5 months solo backpacking throughout Southeast Asia and is currently living full-time on the road in a 1999 Ford E150 van. She loves living nomadically and being able to explore all the outdoors has to offer. Courtney started as an intern for Bearfoot Theory and has since come on board as our content coordinator and a guest contributor.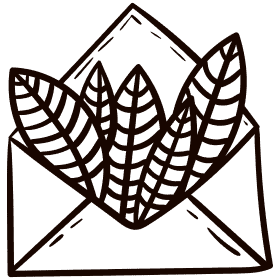 Frequently Asked Questions
In 2014, I was working in Washington DC in the marine conservation policy field. I wanted to travel and spend more time in nature, and I realized my current career trajectory was not in alignment with that desire. At the same time, I was doing research for some trips I wanted to take and stumbled on a few travel blogs that talked about travel blogging as a career. I had kept a travel blog for fun in the past, so this really sparked my interest. Soon after, I decided to quit my job, move back west, and go all in with blogging for a full year to see if I could pull it off. After a year went by, I had some traction and was starting to make money, so I kept going and never gave up. If you want to start a travel blog, I share a step-by-step process here.
The key to making it work as a blogger is to have a variety of income streams, so all of your eggs aren't in one basket. My major sources of income are:
Affiliate Commission – On our website, you'll find recommendations for gear, based on our team's experience. If you purchase something, we get commission at no added cost to you. We are really careful about the gear we link to because we want to make sure you love anything you buy as a result of our recommendations.
Banner Ad Revenue – these are the ads you scroll by as you are reading a blog post. These help pay the bills and keep all of our content free for you to read.
Sponsorships – We work with outdoor brands and tourism boards to promote products and places we love, typically on our blog and social media.
Photo licensing
YouTube ad revenue
Group trips
My event – Open Roads Fest
Well first of all, you're in the right place! We have tons of helpful info to help you build confidence and improve your outdoor skillset. To help you dive in, go to our Start Here page where we share our 101 guides for hiking, backpacking, car camping, and more.
My all-time favorite adventure was hiking the John Muir Trail, a 220-mile through hike in California. It took 22 days and was an incredible experience.
My parents didn't hike and camp when I was growing up, so I wasn't exposed to the outdoors until I was an adult. My first backpacking trip was at age 22, and it changed the entire course of my life. You can read about my journey here.
Back in 2015 (a year into my full-time blogging career), I was on my way home from backpacking the Paria Canyon in Utah and I was driving by the North Rim of the Grand Canyon where I had never been. I was alone and in my Subaru Outback, and I really wanted to stop…but the weather wasn't great, and I also wanted to get home and edit my trip photos. At that point, I realized that a camper van would allow me to feel safe as a solo female traveler, provide freedom to work from anywhere, and make my adventures much more accessible. If you're curious about van life, check out my free online course – The Van Life Roadmap – as well as my other van life blog posts here.