After thinking about what clothing and gear you'd like to bring along with you in your van and how you'll keep it all organized, you might be realizing it adds up to a lot, especially in such a small space. This is a great time to evaluate what you really need to be happy and to start thinking about ways you can potentially simplify your van life routine. That's what we'll focus on in this short lesson.
How To Simplify Your Van Life Routine
If you're looking forward to less distractions and more adventure time in your van, consider what you can cut out of your current routine to make time and space for something new. I'm not suggesting eliminating a routine that works for you and brings you joy, but I am suggesting eliminating unnecessary things that go along with those practices and finding ways to simplify them.
Here are some examples….
Exercise Routines
If you have a regular exercise routine – don't drop it. In fact, van life is an easy way to get in shape with the trails at your doorstep. But what if you enjoy using exercise equipment? Can you cut down on some of the exercise equipment you normally use so you can have a simpler routine on the road? Maybe a yoga mat, kettle ball and some resistance bands are enough to keep you on track while not taking up room in your van.
Makeup
If you like to wear makeup, that's totally fine. You don't have to give up makeup because you're traveling in a van, but how can you pare down to the essentials? Maybe that means one mascara, one foundation or tinted moisturizer, and one lipstick or tinted lip balm as part of your beauty routine.
Reading
If you love to read, van life will certainly give you time to do so. But can you read on a Kindle or iPad to cut back on the space that books take? Or travel with one or two books at a time that you can trade out? Your local library may even have a Kindle e-book borrowing program that will allow you to continuously check out new books for your Kindle.
Cooking
If you love to cook, you may find it difficult to decide what you need to whip up healthy meals on the road. We will cover more of this in Module 6 which is dedicated to Van Life cooking, but in the mean time, think about which kitchen appliances you really need. Can you use a personal blender instead of your big Vitamix? Can you use an Aeropress or a pour over coffee method instead of your espresso machine?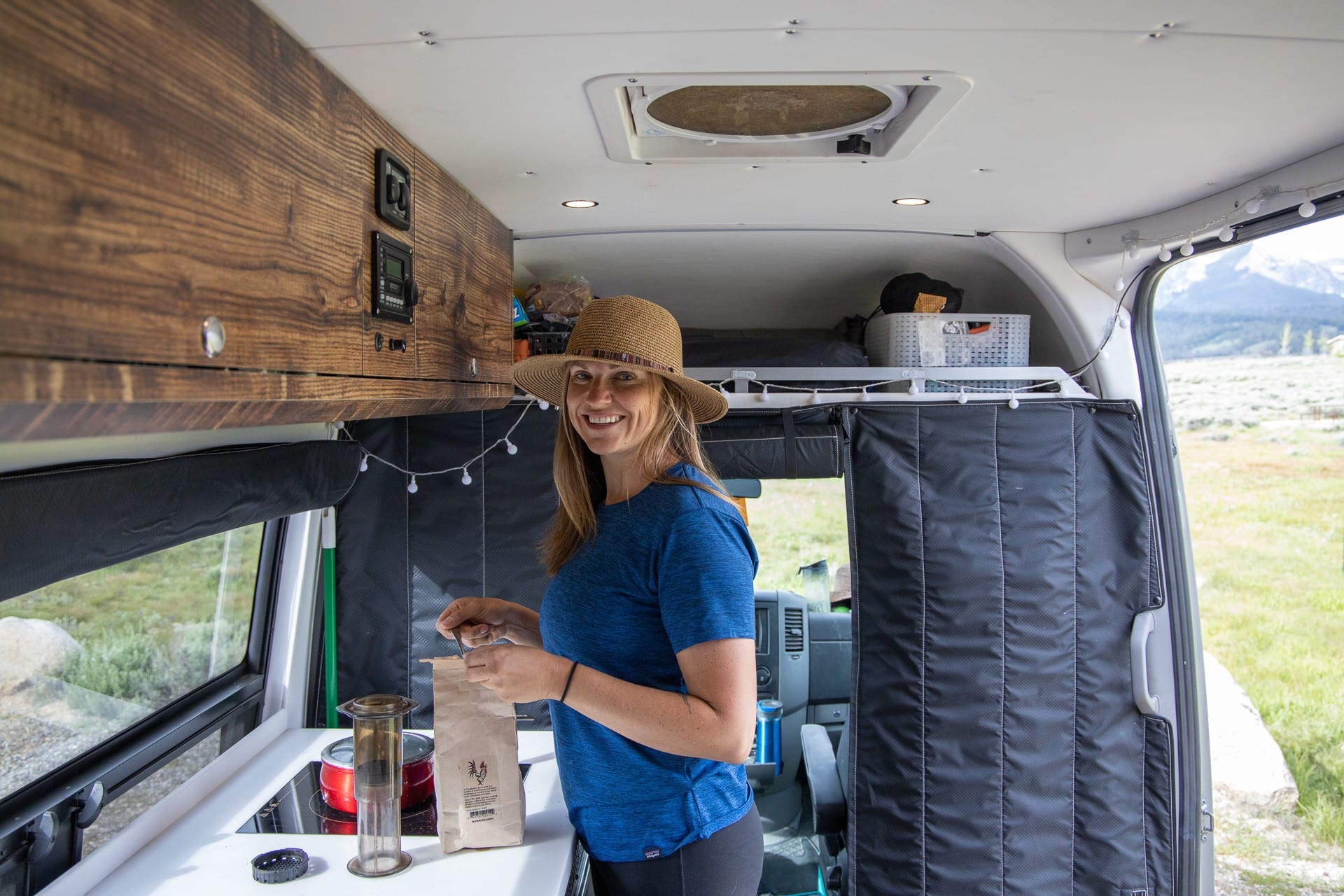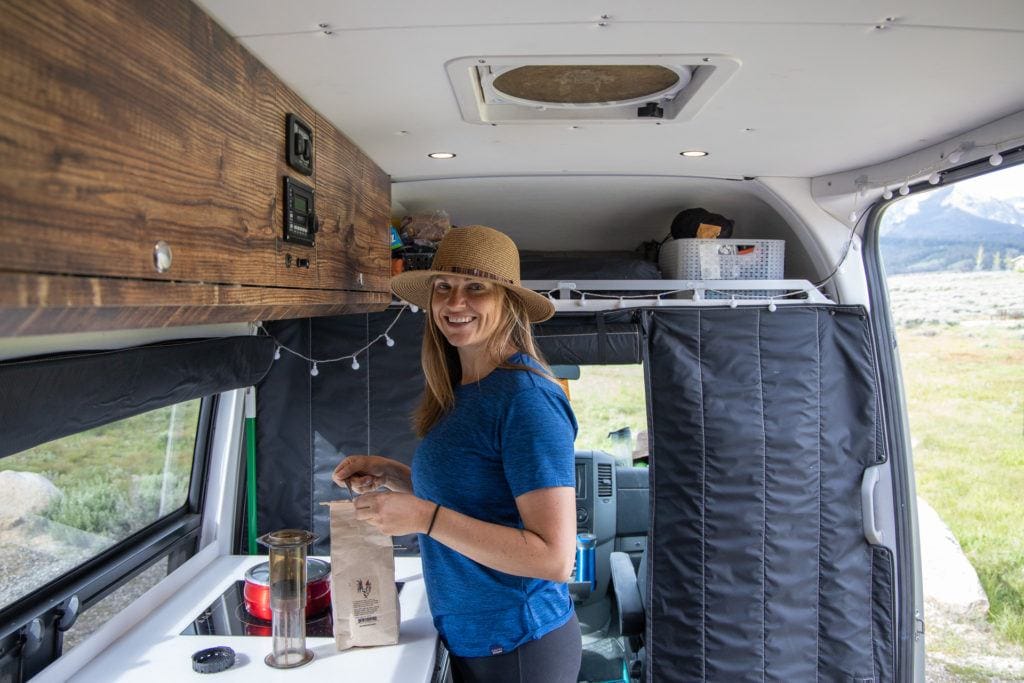 Quality Over Quantity
Quality over quantity is a helpful guideline here.
The underlying question is: what items will most efficiently accomplish the task and take up the least amount of space in your van? Whatever that task, whether beauty, exercise, work, or cooking, look at your current routine and see what material items can be reduced or removed without sacrificing a healthy practice that brings you joy.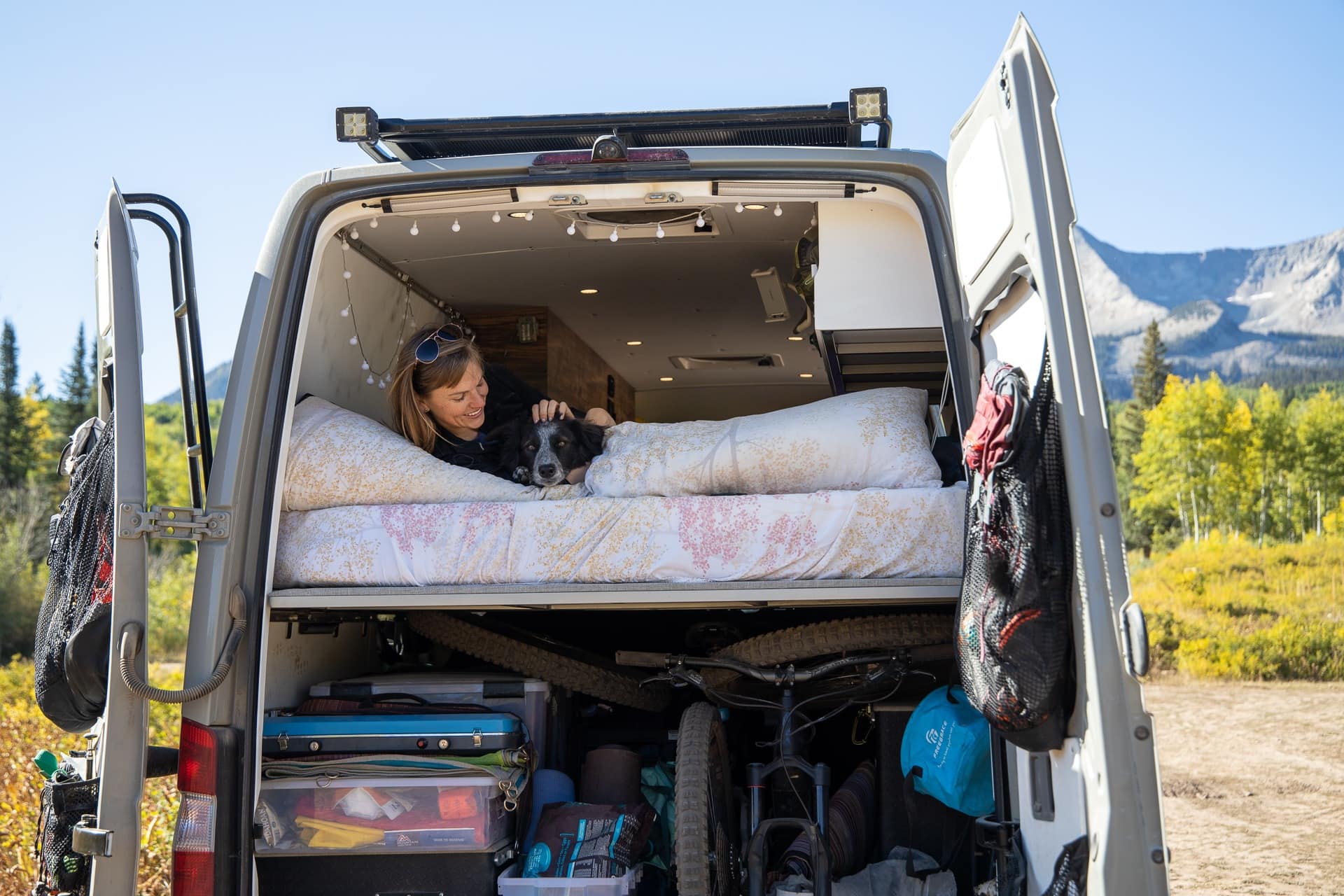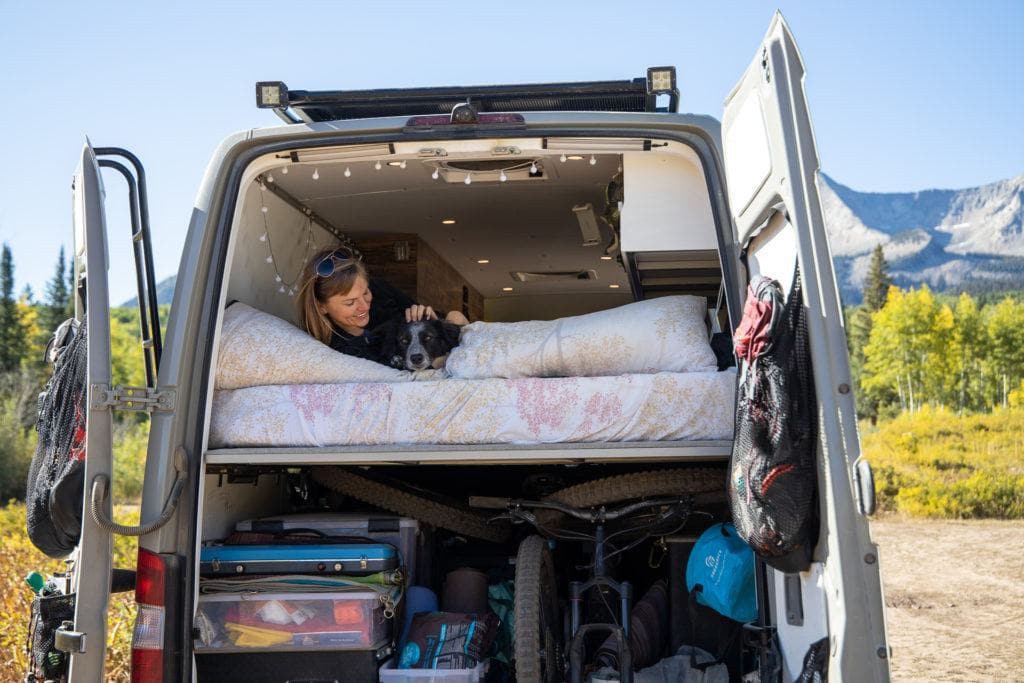 Those are just some quick tips to get your brain ticking about how you can minimize the stuff that goes along with your daily routines. In the next lesson, we are going to cover the belongings you are leaving behind. Should you sell everything, put it in storage, or leave your home as it is? These are big decisions, and we are going to help walk you through it all.
Resources Section
Explore more van life lessons in Module 3
What daily routines are important to you as a van lifer? Share your questions, tips, and experiences down in the comments, and make sure to sign up for course updates here.