20 Remote Jobs for Van Lifers and Travelers
Looking for more freedom in your career? Here are 20 remote jobs that allow you to make money from the road.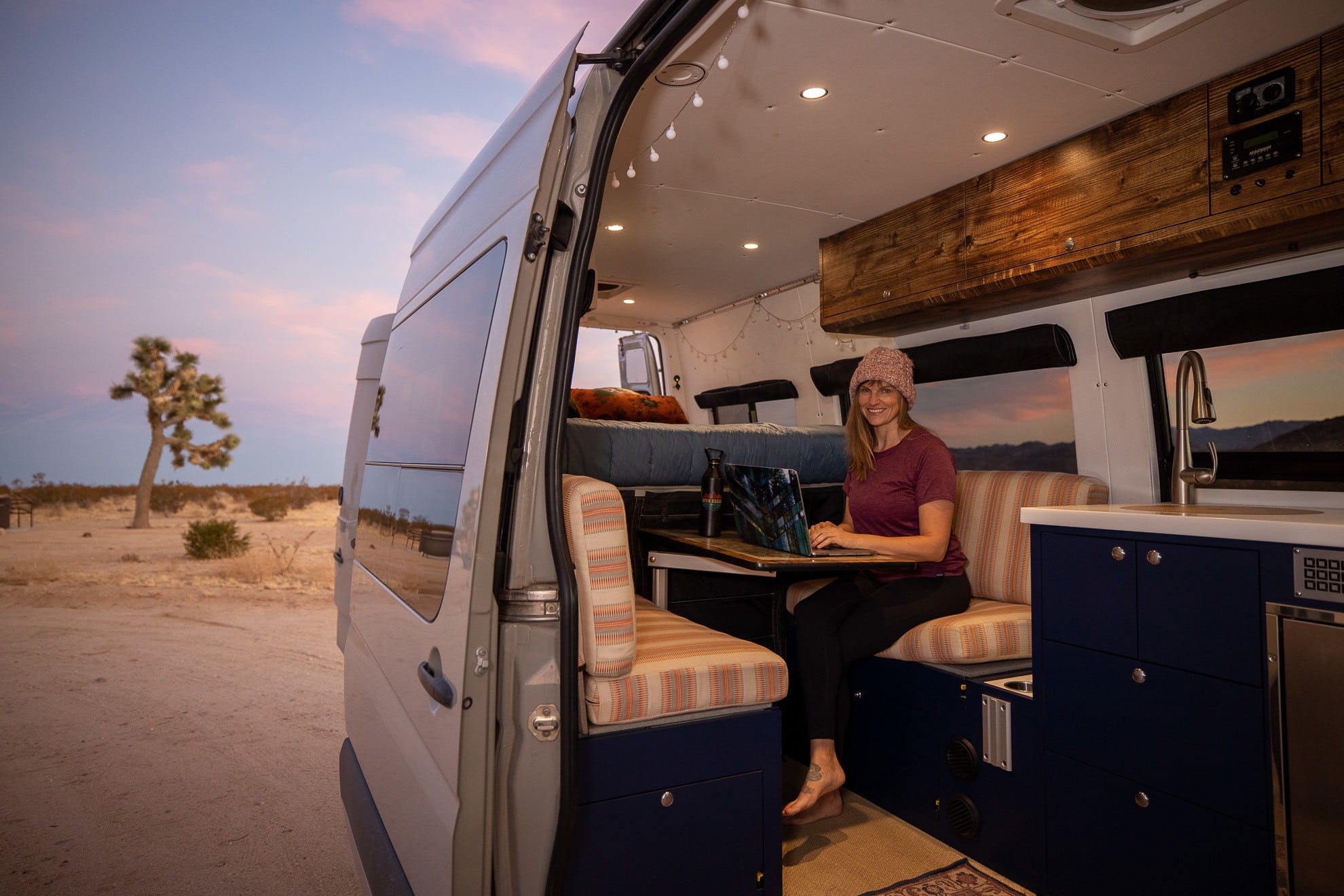 If you're wondering what options there are for making money on the road, you've come to the right place. As a fully remote team here at Bearfoot Theory (including 2 full-time van lifers), we often get asked about options for remote jobs for van lifers and how to transition from working a 9 to 5 in an office to a remote career with more flexibility.
There are more options than ever before for remote work and working while traveling. Studies are showing that employees are more productive and efficient in their own space and on their own time.
Today, working from home is evolving – people want more freedom. And that means, freedom to work from anywhere. In most cases, all you need is a laptop, a good Wi-Fi connection, and motivation, and you can work while you travel.
Fortunately, no matter what your education, background, or skill set is, there is likely some type of remote work that's suitable for you so you can make money while traveling. Nearly any skill, with the right combination of learning, experience, and determination can become a doorway into working remotely.
Whether you want to do van life, go on an extended international trip, or just want a little freedom and flexibility in your life, here's a roundup of remote jobs that you can do from anywhere.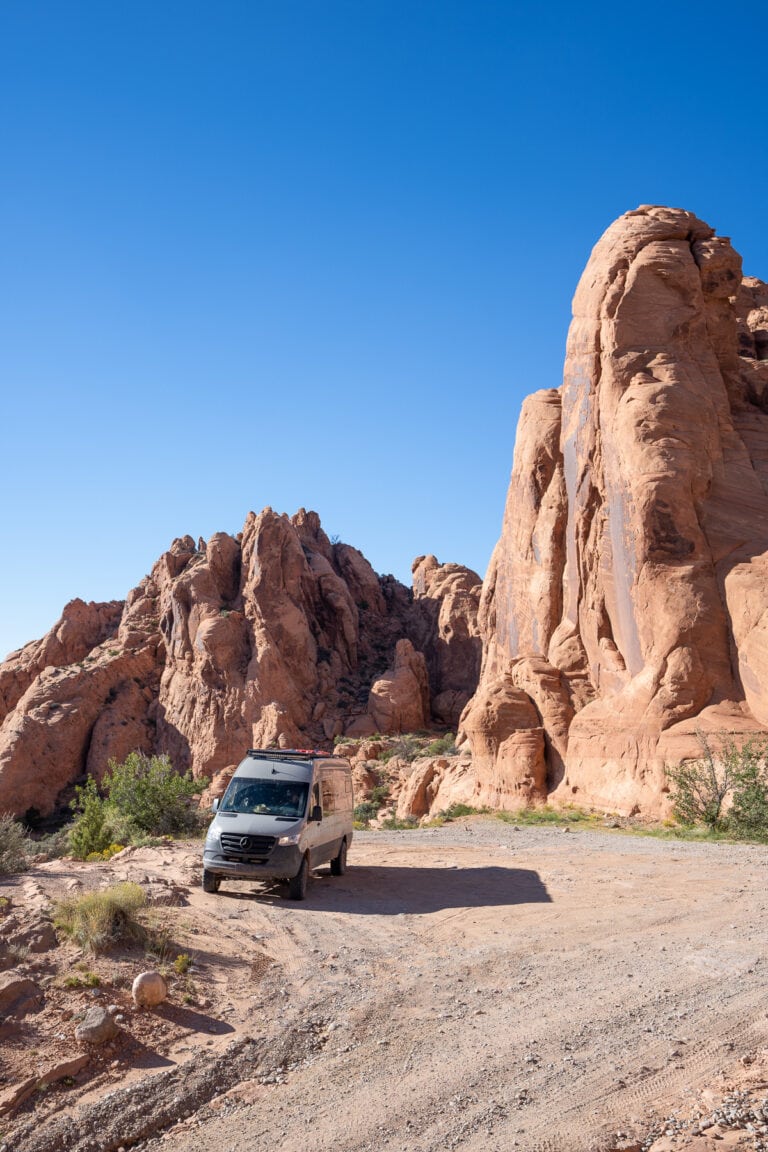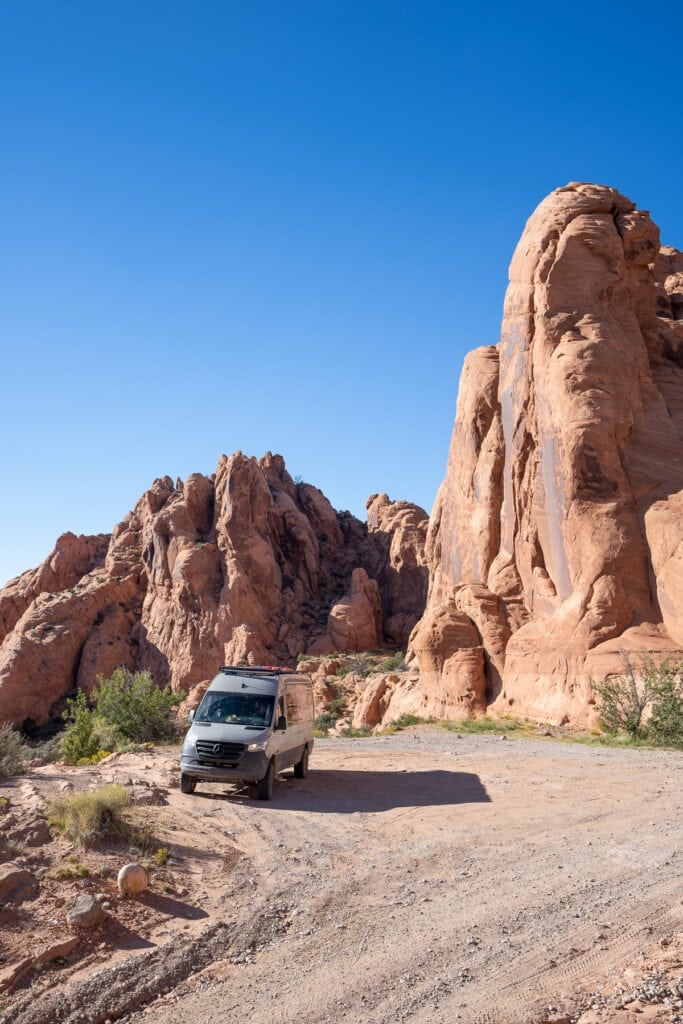 Start your van life journey
Learn how to do van life with our free van life email series
We'll teach you everything you need to know about converting and living in a van
---
1. Digital Marketer
Digital marketing is basically the marketing of products and services online. It's an umbrella term for a whole group of specializations and jobs covering every aspect of marketing in the online space. For example, digital marketing includes things like:
social media marketing

search engine optimization (SEO)

email marketing

content marketing

affiliate marketing

paid advertising
If you have any marketing experience, remote marketing jobs could be a great fit for you. Many bloggers like me and other small businesses are looking for people to help them with social media and other important marketing tasks.
If you're interested in the digital marketing field but don't have experience, you'll be surprised how much you can teach yourself with free online resources and with affordable online courses.
Solid writing, computer and organizational skills, and a keen attention to detail can go a long way. Once you've taken the time to educate yourself, contact a company or website you like and see if they need help. Eventually, you'll land your first gig and start building your clientele base.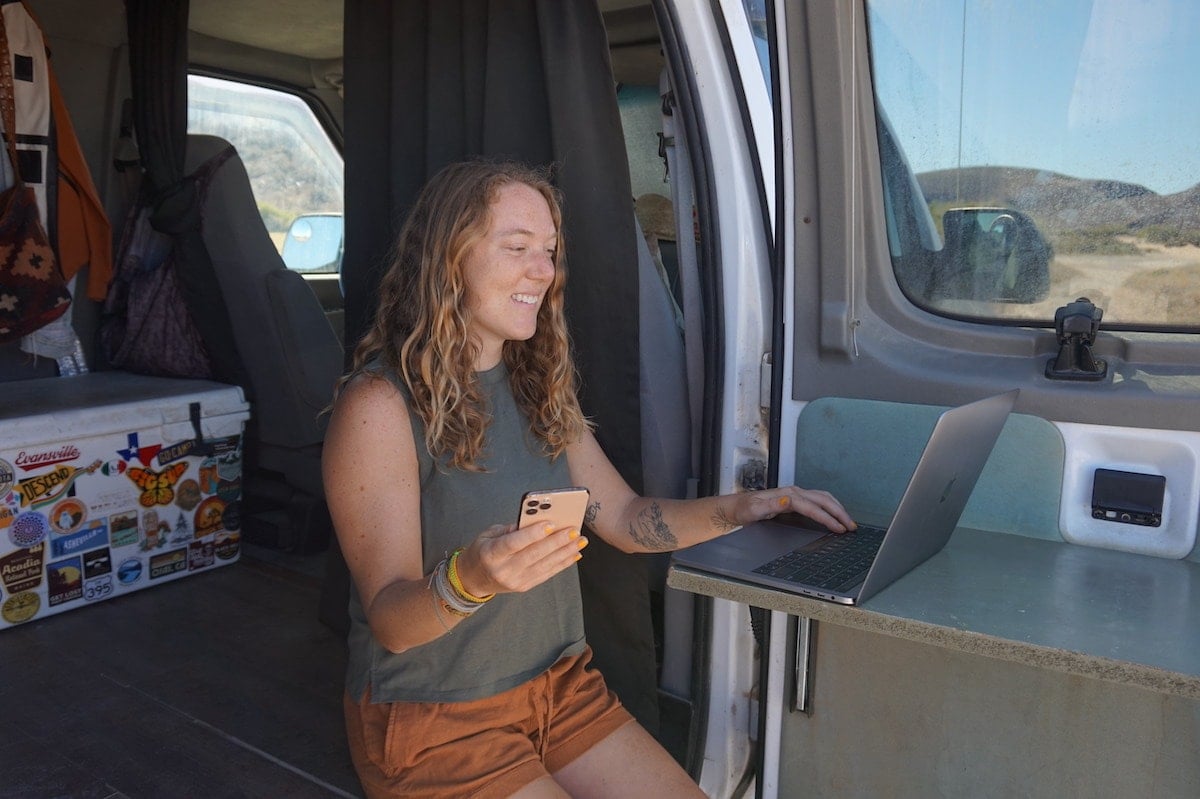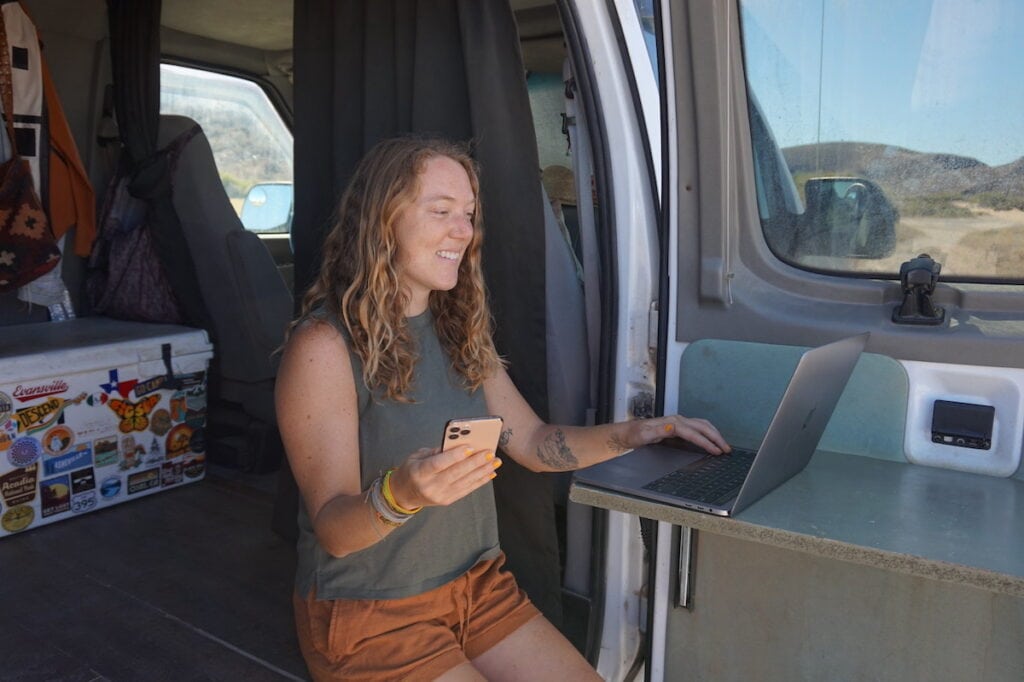 2. Writer / Editor
If you have solid writing skills, you can 100 percent find a way to apply them to a remote career. Good writing skills are in high demand since they're so important for nearly any type of work or business. And in the online world, there is an ongoing demand for new content, and this won't be going away anytime soon.
Think about writing blog posts for websites, articles for news outlets, website copy, social media copy, email copy, landing page copy, and even eBooks and online resources.
If you have really good writing and communication skills, someone will be happy to hire you. If you can learn how to write persuasive copy that sells, you'll be especially valuable. Look for remote proofreading jobs, remote editing jobs, and remote writing work.
3. Virtual Assistant
Getting a remote job as a virtual assistant is a great way to enter the world of working remotely. A virtual assistant is kind of a jack of all trades, so this could especially be a good fit for you if you don't have a specialized skill that some other remote positions require (like graphic design or web development).
If you're on top of it, organized, detail-oriented, a good communicator, and have basic computer skills you could thrive as a virtual assistant. There are lots of businesses and entrepreneurs out there who could use some extra help and support. While VA responsibilities can vary widely from job to job, think responding to emails, making travel arrangements, scheduling meetings, and more.
4. Online Teacher
Online teaching is a newer field that's rapidly growing, creating lots of opportunities to work remotely. If you're a native English speaker, look into teaching English online. You'll likely need a Bachelor's degree and you may need to take the TEFL exam to qualify, but then you can work from anywhere!
If you have expertise in a certain subject or are a teacher at home, you may be able to apply that knowledge to teaching a course online as well. Many schools, even larger well-known colleges, offer online classes nowadays so there are lots of opportunities here.
5. Photographer
Got photography skills or an interest to learn? You can work as a photographer from anywhere if you set your business up right. And with the internet, it's easier than ever to showcase your work via a website and social media channels.
If you're an event photographer, think about booking event gigs in the places you plan on traveling to. You can also explore working with DMOs (destination marketing organizations) and visitor's bureaus that are looking to expand their reach.
Who knows, maybe one day you'll be selling your work to magazines, organizations, and websites looking for content. And in the meantime, consider selling your photos to stock photo sites to support yourself and get your name out there while you work to secure bigger clients and gigs.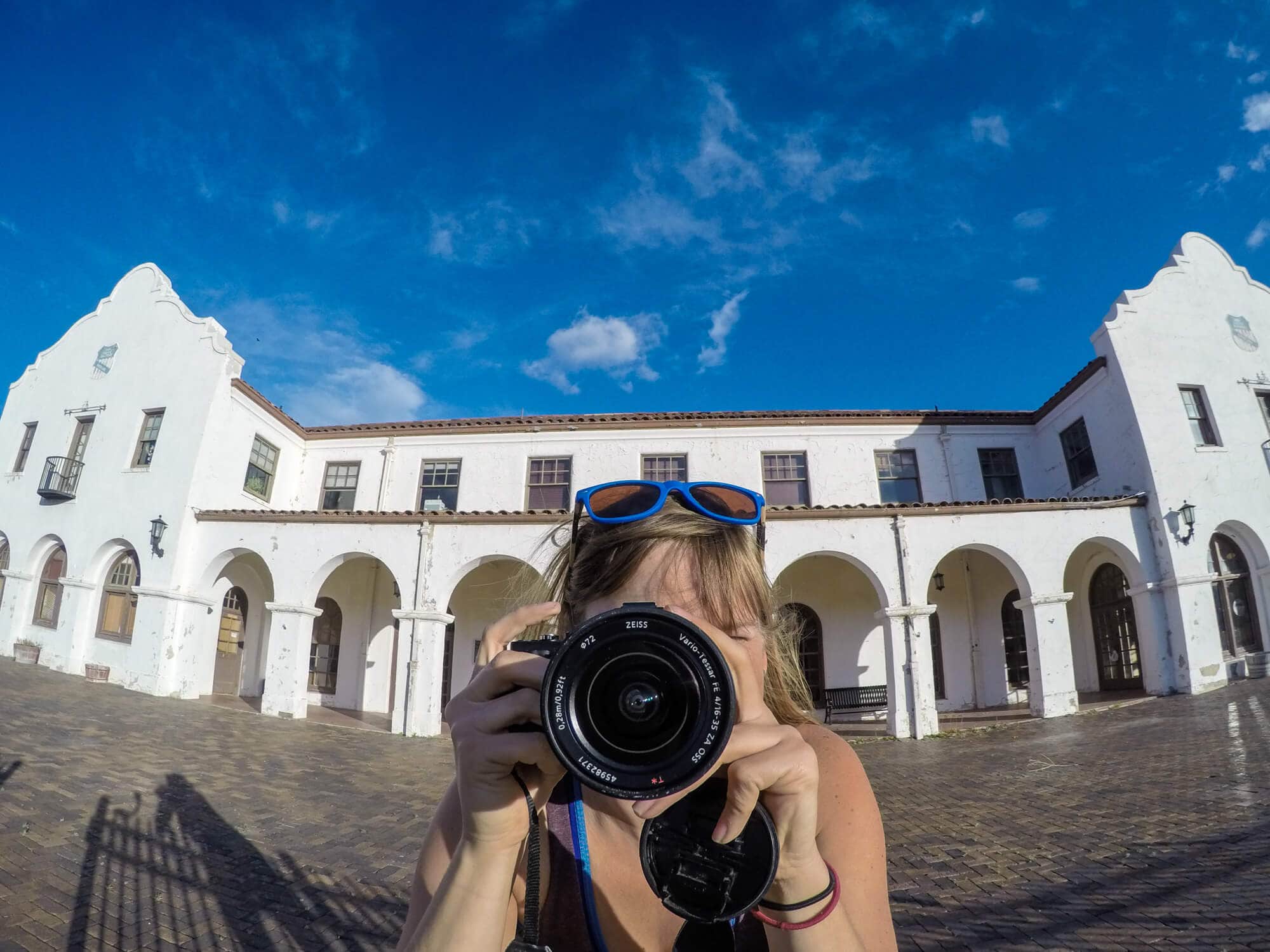 6. Graphic Designer
If you're interested in graphic design and are thinking about going into this field, this is a great remote job option that allows for flexibility and independence.
Graphic designers are in high demand because visuals are so important – think logos, branding, web design, print materials, event designs – there are lots of different niches out there.
And if you happen to be a graphic designer, you're in luck. You're perfectly positioned to be able to work from anywhere with a remote design job. Start by seeing if your current job will allow you to work remotely.
If that won't work or if you're ready for something new, consider going off on your own to do freelance graphic design work or find a company that needs a graphic designer that will allow you to work remotely.
7. Web Developer
Ditto for web development. Whether you're a developer, a programmer, or a project manager, you're perfectly positioned to work remotely because this type of work can be done from anywhere. As you do some searching online, you'll find tons of remote job openings for web developers, coders, and programmers.
If you're not on the technical side of things but you have experience partaking in, or even better – overseeing, web development projects, you could also look for project management roles in the web dev field.
8. Project Manager
If you're a project manager in your current work life, there are opportunities to take your role remote. Being a remote project manager for a team and for projects has a unique set of challenges because rather than communicating face-to-face in an office, your team may be spread across the entire country and in different time zones.
Clear communication is key and so is having a solid project management system in place. If you do some searching for remote project manager jobs online, you'll find a variety of project management roles looking to be filled.
9. Blogger
Blogging is by no means a way to make money quickly, but it is an option if you're interested in starting your own online business. If you embark down this path, you'll want some serious savings in place to tide you over or another job you're working simultaneously until you get your business up and running.
It can take a year or more to see any income (and that's if you work your butt off), and it takes a lot of hard work upfront to learn the ropes of all aspects of digital marketing needed to set up a successful blog, like social media, SEO, writing for the web, email marketing, website management, and more. But the payoff is being your own boss and being able to work from anywhere on your own schedule.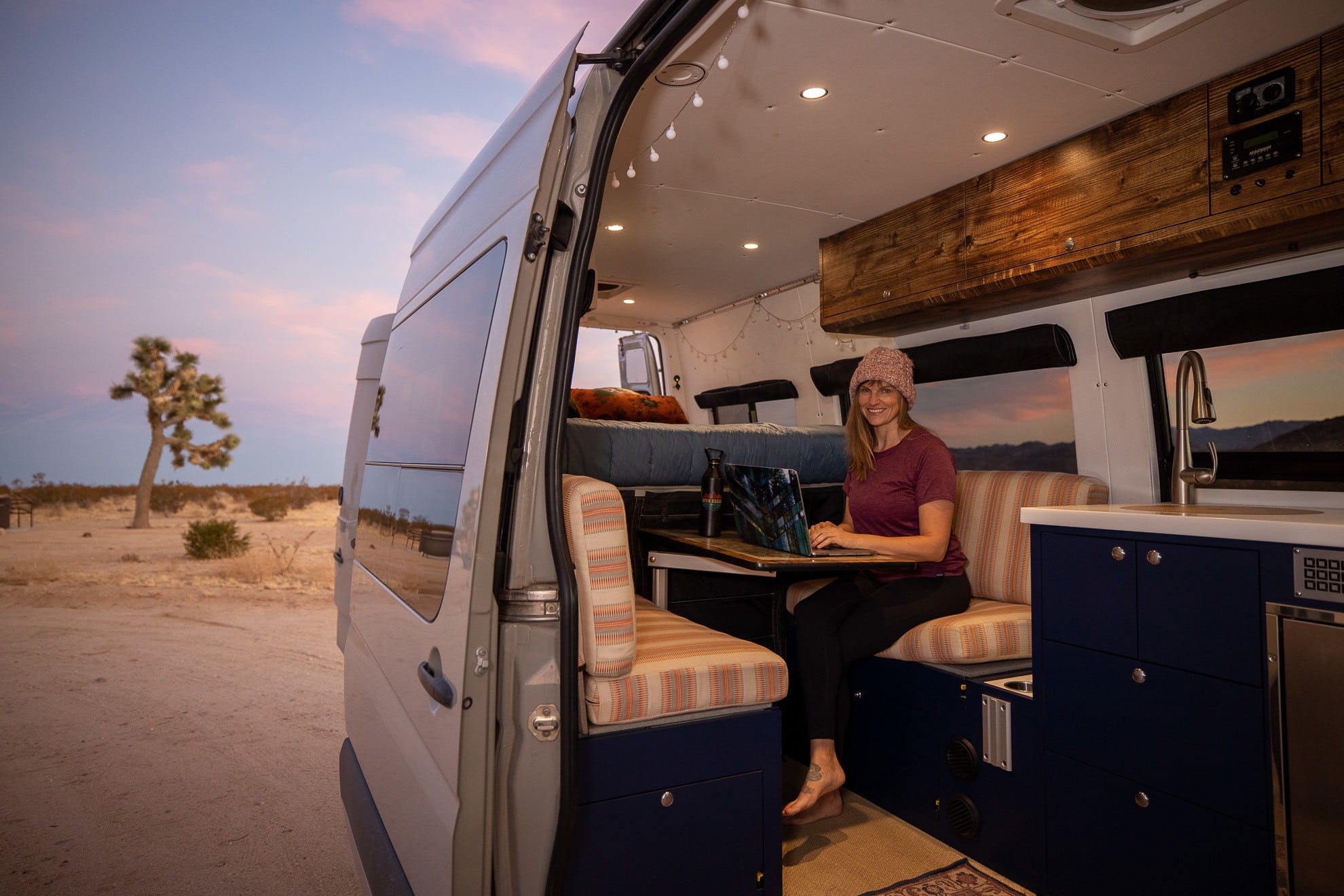 10. Accountant/Bookkeeper
If you're good with numbers, becoming a virtual accountant or bookkeeper might be right up your alley. If you're already an accountant, CPA, or bookkeeper, then you're well-positioned to transition into working remotely.
Look for a job with a company that allows you to work from anywhere or consider going out on your own as a freelance accountant/bookkeeper or starting your own business that you can run on your own terms.
11. Customer Service Representative
Remote customer service work usually requires just a phone and the internet. Many industries have customer service departments, especially sales-driven businesses. People skills are essential for this sort of job.
If you're comfortable talking with people, helping resolve issues, answering questions, and making efforts to leave them a satisfied customer then this is a good job to consider.
Speaking English fluently, as well as any other languages, will set you apart from the crowd. They might even appreciate that you travel through different time zones so this is a job you can do from anywhere. Amazon periodically has "Amazon Jobs Day" to hire work-from-home employees, so keep an eye out for that.
12. Traveling Nurse
Working as a traveling nurse or healthcare provider is a growing field. There are several staffing agencies across the world that will link qualified healthcare providers with jobs as you travel.
I've met some people on the road that work as traveling nurses and remote pharmacists, and it seems like a great remote work option. It affords them the freedom to travel without cutting ties with their career, plus they get to help the communities they travel through.
13. Data Entry Assistant
Remote data entry jobs are applicable to industries around the world. There are specific types of remote data entry jobs, like medical transcription and coding, performance measurements, and inventory.
While some employers will prefer you to have experience or certification, it's not always a requirement for this flexible job you can do from anywhere.
14. Yoga Teacher
If you're a yoga teacher or are interested in getting your teaching certification, this is a flexible job that you can essentially do from anywhere with the right planning, especially with so many yoga classes now taught online.
You could even coordinate ahead of time with local studios in the towns you plan on passing through to teach a few classes or workshops. Or you can post up in places for a few weeks or months at a time and pick up a regular class or sub classes at yoga studios. Be sure to check out sites like YogaTrade that offer work-trade opportunities too.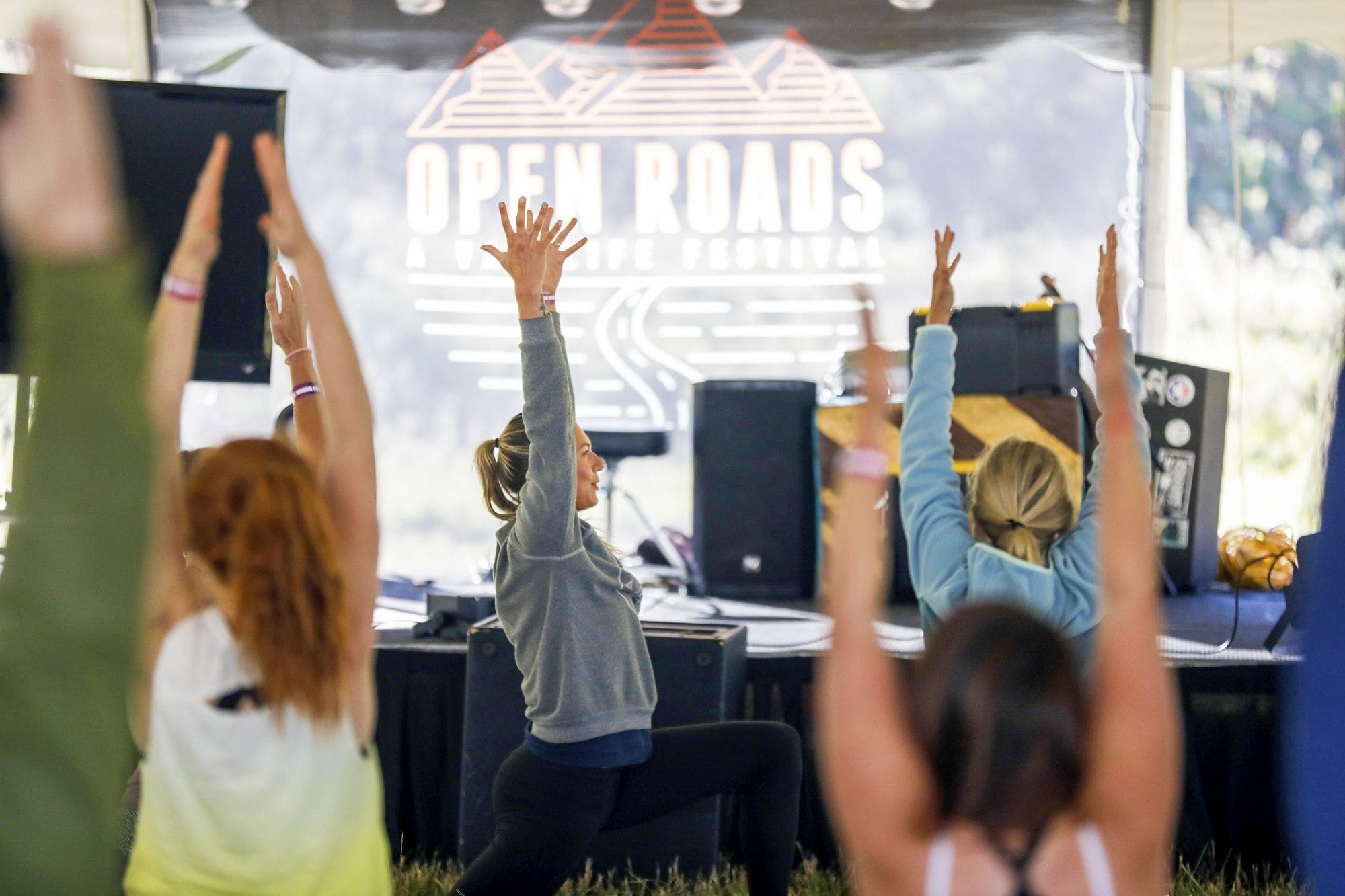 15. Sales Rep
In the past, it was hard to find sales jobs that didn't require a lot of travel, but today you can find remote sales jobs in nearly every industry. The outdoor gear industry, for example, is growing rapidly, and if you land the right gig, you might be able to use your van as a homebase as you travel to cool mountain towns selling outdoor gear. You don't always need experience or a degree, but you will need a computer and reliable phone service.
16. Pet/House Sitter
You don't have to be a digital nomad to work remotely! If you love animals, this is a fun, flexible job without commitment. You should feel comfortable taking good care of people's pets, but otherwise, pet sitting is about as relaxed as it gets in the remote work world. There are many pet and house sitting websites that list jobs nearby, so check out the listing for towns you'll be traveling through.
*Note: many pet/housesitting gig websites are unpaid, but it's an amazing way for van lifers to balance travel and the stability and comfort of staying in a house
17. Consultant
The options for remote consulting jobs are endless. Remote consulting work is needed in nearly every industry because you can consult companies on every part of their business. Working from home as a consultant allows you the option to work remotely full-time, part-time, or freelance. It's a flexible job that you can do from anywhere with anyone.
Some industries to consider are healthcare, insurance, tech, sales, banking – the list is limitless. If you're good at developing strategies, solving problems, and creating solutions for productivity it's a good field to get into.
18. Lawyer
This one may be a surprise but legal remote jobs are on the rise. In fact, there are many online services, such as Legal Zoom, where you can hire legal help over the internet. These are some of the options within the legal field: contract manager, paralegal, general counsel, administrative assistant, and data entry.
Whether you have experience or not, reach out to law firms directly and inquire about job opportunities. Get creative about ways you can support the firm from afar.
19. Seasonal Employee
Besides some of the more digital/technical remote job options on this list, another option is to move slowly and get seasonal or temporary jobs in the places you want to travel to. Think seasonal retail work or seasonal guiding jobs, or work at restaurants, bars, or ski shops that are looking to increase their workforce during certain times of year.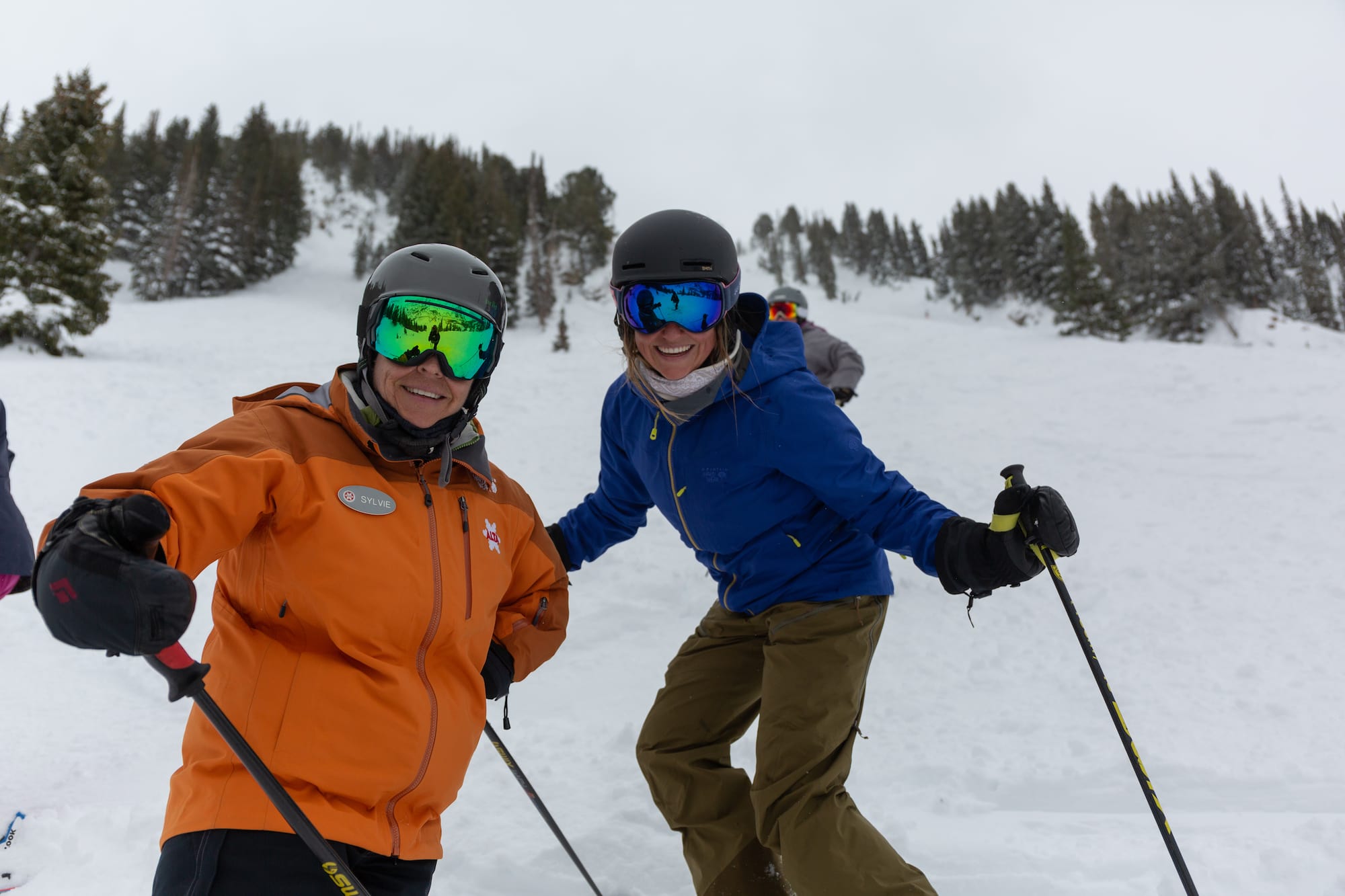 20. Discuss Options with your Current Employer
If you're already employed, consider discussing the opportunity to work remotely in your current role or another role within the company. You may be surprised to find that a lot of employers are willing to work with you on this. They want to know that you'll still be a reliable, valuable employee so it's worth pitching a fair proposal to them. Maybe you start a couple of days a week and then go from there. You'll never know unless you try.
Van Life Essentials Packing List
Below are a few of my favorite pieces of van life gear and recommendations for the road:
I hope this has gotten your gears ticking about remote job options that might work for you! If you have any questions about remote jobs, leave them in the comments below.