In the last lesson on managing van life relationships, we covered tips for living in a small space with a partner and staying in touch with friends and family while living van life, but what about meeting new people when you're on the road? Cultivating a van life community can absolutely help to create a more fulfilling experience in your travels. In fact, I'll say without hesitation, that meeting other like-minded people who are all living life a bit unconventionally is one of my favorite parts of van life.
Depending on your lifestyle, how often you move, where you camp, and the activities you partake in, it's not always easy to meet up with people. So in this lesson, I'm going to share some important tips for finding a van life community, especially for those of you who are planning to do van life solo.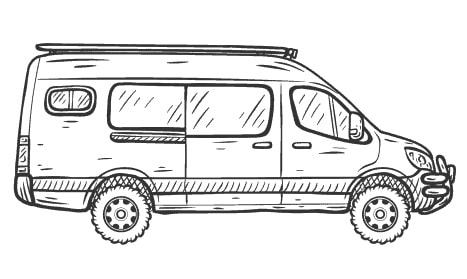 Visit Friends & Family
As I mentioned in the lesson on managing relationships, one of the things I appreciate most about having my van is the freedom to visit friends and family along my travels. When I worked at an office job, I didn't have the ability to leave and visit my loved ones for more than a few days at a time.
Now, I'm able to stay as long as I want (or as long as I'm welcome!) without missing work. So know that if you ever get lonely on the road, you can use that as an opportunity to build on your existing friendships.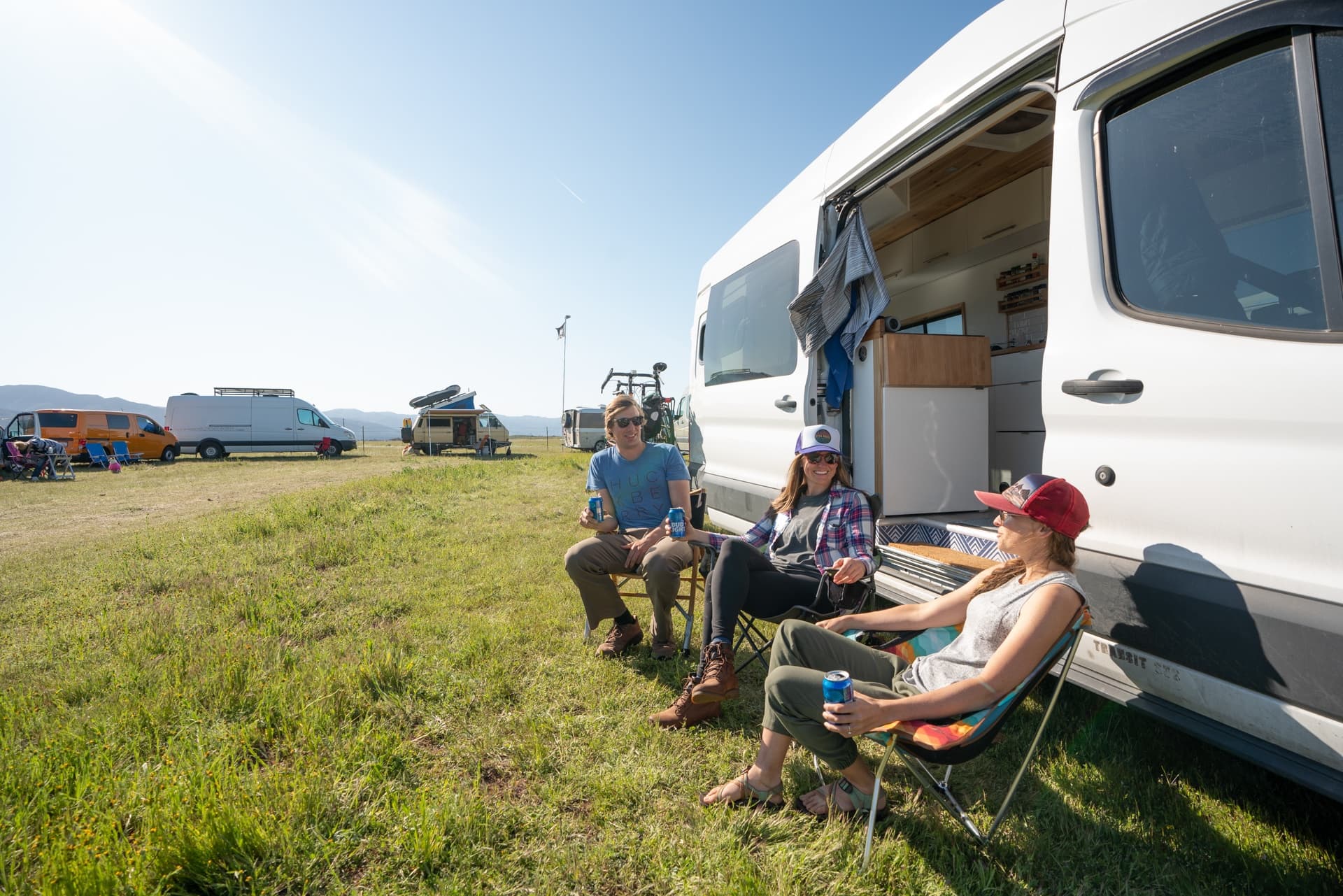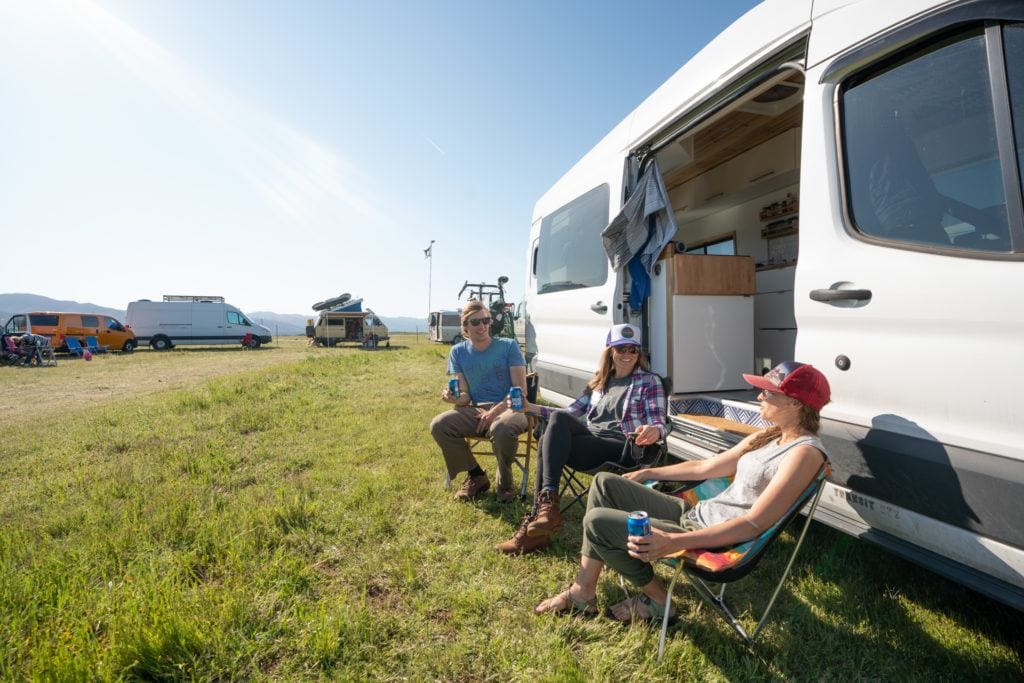 ---
How to Meet Other Van Lifers
Aside from seeing familiar faces, you'll also be able to make new connections with people you'd otherwise never get to meet when you're on the road. In theory, living and traveling in a van might seem isolating because you're not in a traditional neighborhood, shopping at the same grocery stores, working out at the same gym, or seeing your colleagues at an office job. But there are actually a lot of places and ways to find community even if you move around frequently.
Let's talk about some of the places and tools available to help link you up with new people on your travels.
Social Media
The first place you can find community is on social media platforms. Even if you don't spend a lot of time on social media, sites like Facebook and Instagram are a great place for connecting with like-minded people. Each of the various platforms have their pros and cons, but they're valuable tools in making connections on the road.
Facebook
Facebook has many groups dedicated to van life, including location-specific pages that are free to join. These van life groups are a great place to discuss all things van life, ask questions, and meet other people with vans. I'll link to a few of my favorites in the Resources Section below.
It's especially helpful to join groups and pages for the places you're headed to. For example, if you know you'll be spending a month in Southern Utah, you can follow the Moab tourism board and search to see if there is a Facebook group for Moab locals. Here you'll likely find info on upcoming events, classes, and other happenings where there will be the opportunity to connect with locals.
Activity-specific groups are also a great way to meet people with similar interests. Whatever activity you're into, look for a meetup group or post on the local Facebook page expressing interest in getting together. People are usually happy to share information about their town if you express an interest in their community.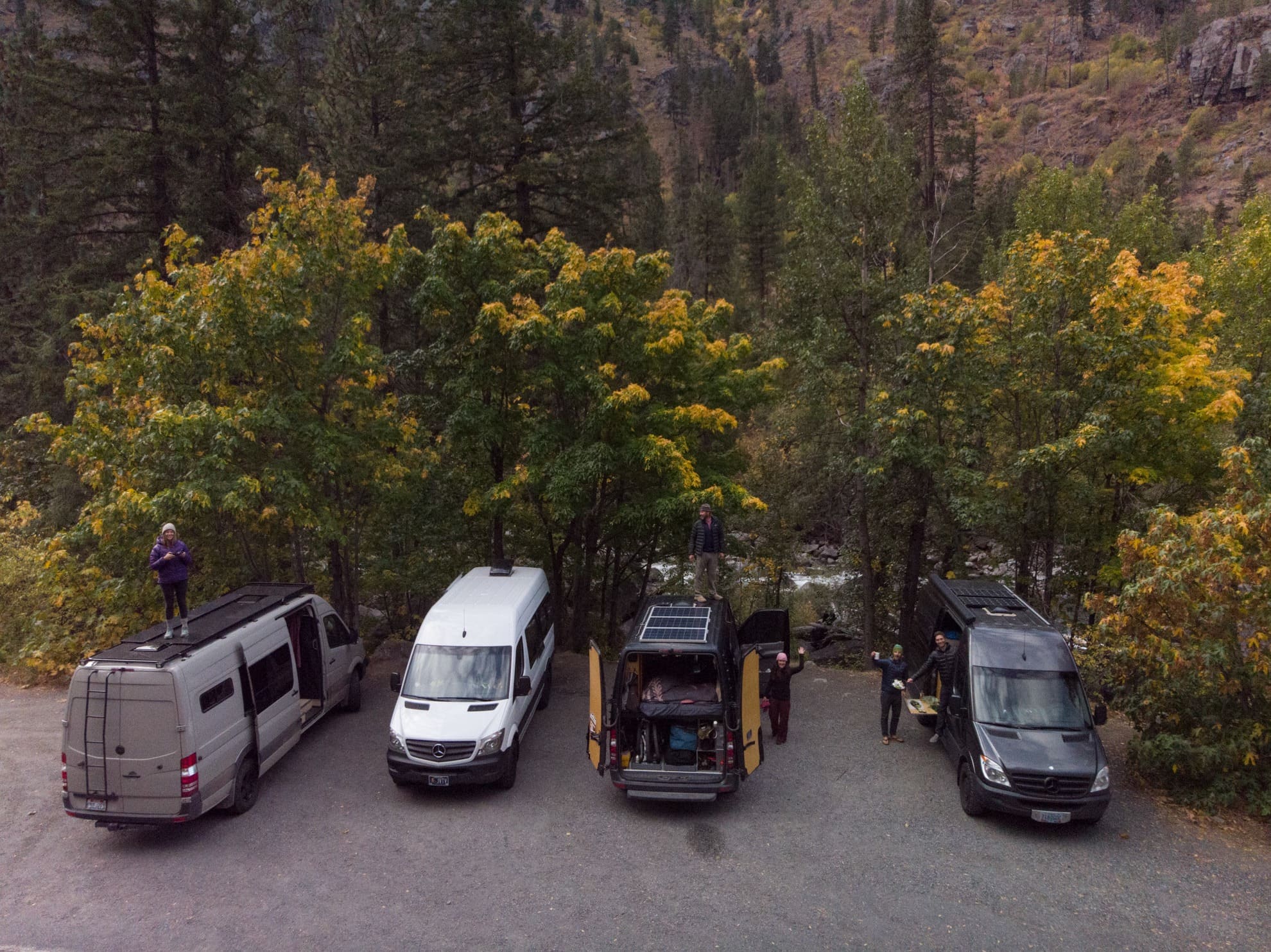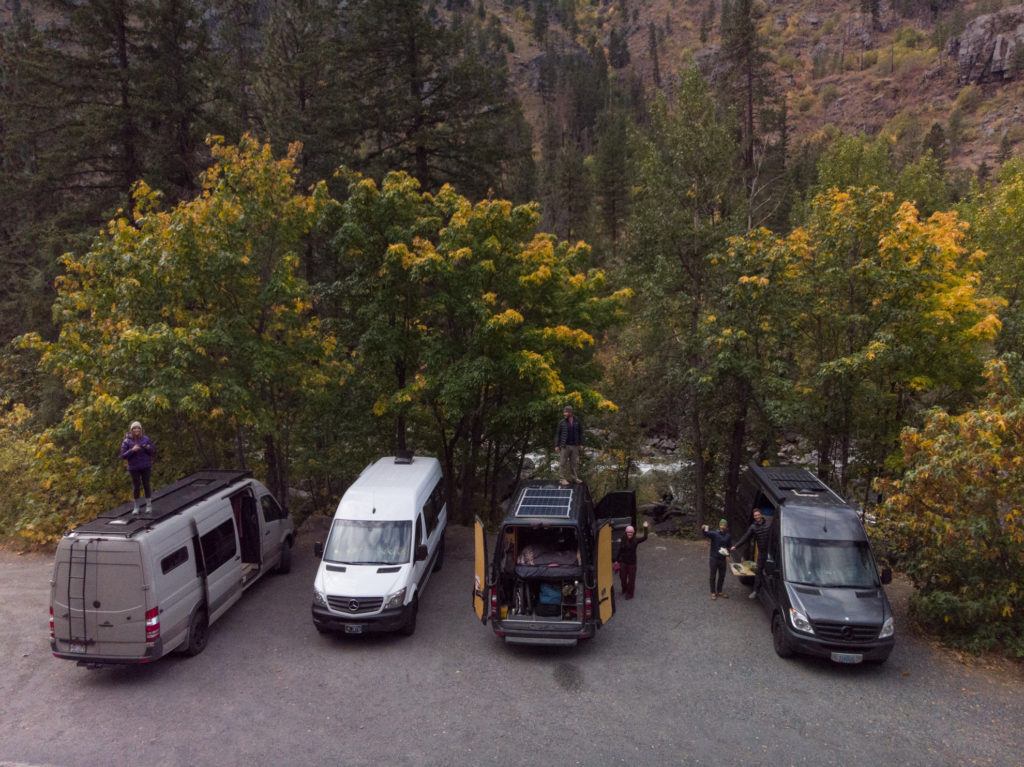 Instagram
Instagram is another popular tool for connecting and can be used similarly to Facebook. Reach out to people if you know they'll be in the same vicinity, or if they're not but it seems like you'd have some things in common, send a nice message to establish a connection. Then, maybe down the road, you'll have the opportunity to meet in person.
When meeting new people, particularly on social media, make sure to use your street smarts. It's a better idea to meet a new person somewhere public or in a group, versus giving them directions to your campsite way out in the middle of nowhere. This way you'll be able to get a feeling for whether this person is someone you actually want to spend time with before committing to camping with them for an extended period of time.
Van Gatherings
The next big way you can find community on the road is to attend a van gathering or van-focused event. Meeting other people with vans is a lot of fun because you've instantly got one thing in common and you get to see how they do it!
There are many van gatherings throughout the year at various locations in the US, including Bearfoot Theory's very own Open Roads Fest, our annual van life festival, which is about so much more than just the vans. In addition to workshops that cover all aspects of van life, we have mountain biking, paddle boarding, yoga, live music, and more. This makes it a great opportunity, not only to meet other van lifers, but specifically travelers who are interested in outdoor adventure.
I'll also mention that you don't have to have a van to come to Open Roads. In 2019, we had nearly 100 tent campers who came to learn about the lifestyle before taking the plunge. So if you're still in the research phase, the Open Roads community welcomes you with open arms.
For other gatherings – Descend on Bend, Rubber Tramp Rendezvous, and Women on the Road are other popular events in the US. Vanlife Diaries and the Van Life App also host events periodically throughout the year.
If it's your first time living in a van, make it a priority to attend Open Roads Fest or one of these gatherings. I promise you won't regret it – it's a real good time and chances are likely you'll leave with a bunch of new friends.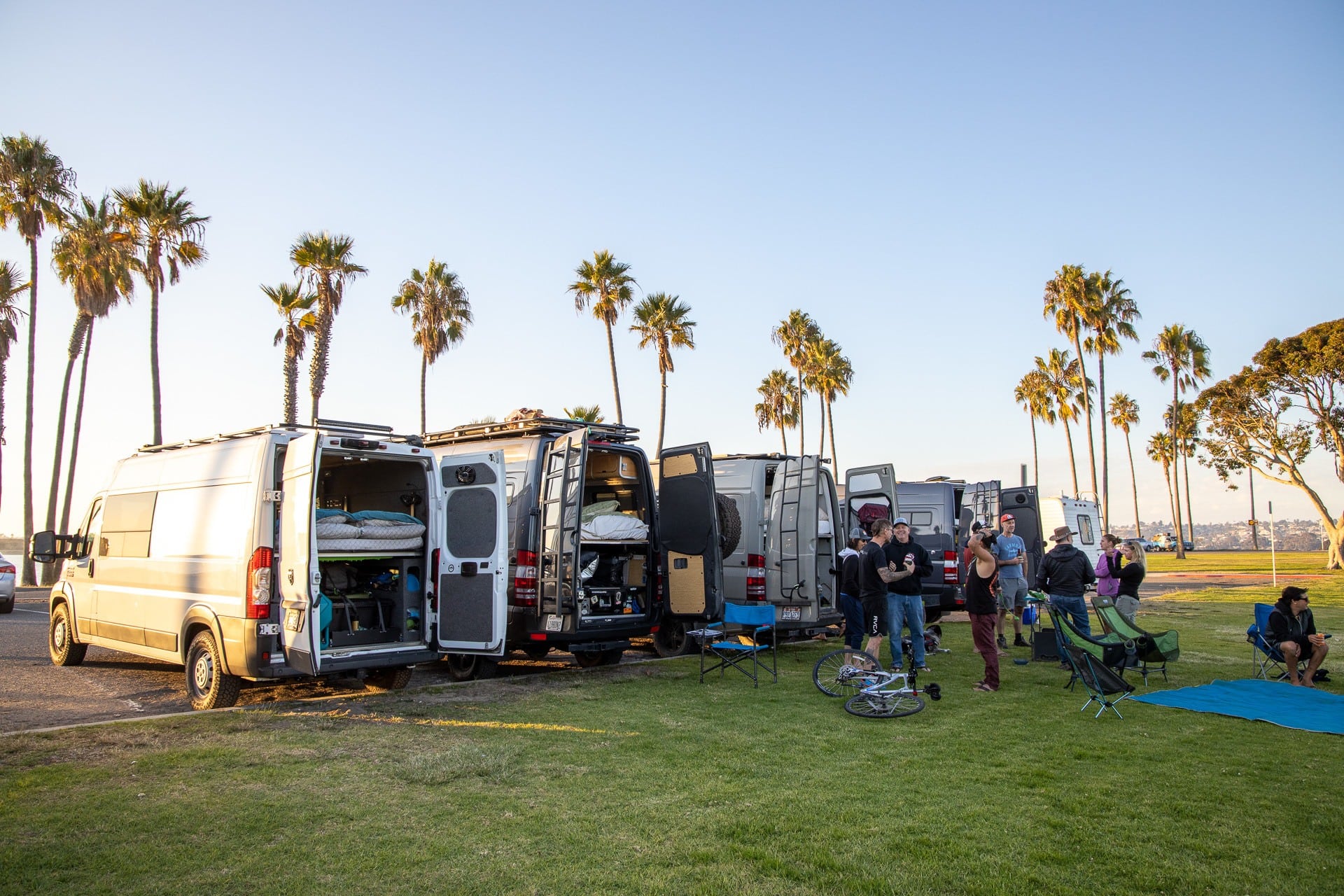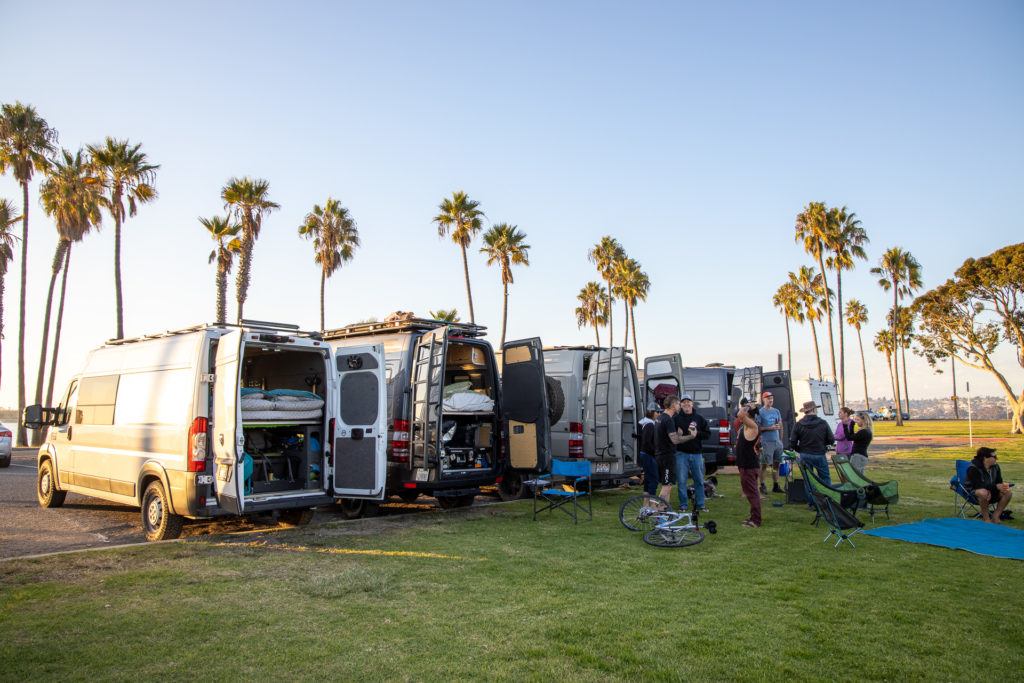 Work
The third place you can find community as a van lifer is through work. Even though you might not be going to the same place every day for work, you still have a chance to meet people while working on the road. Depending on the type of work you end up doing, you'll have the opportunity to be introduced to different people.
If you are doing remote computer work, you can still feel the sense of comradery without the cubicle atmosphere because more and more cities are opening up coworking spaces for remote workers to come together and work. Look for these coworking offices whenever you'll be passing through a town or bigger city and introduce yourself to some of the people you encounter.
If you end up doing labor work, on farms, vineyards, camphosting, or something like that, you'll definitely meet new and interesting people.
Finally, if you are behind a computer for your job, I encourage you to conduct your meetings by video. That's what we do at Bearfoot Theory, and it's a great way to get face time with your colleagues and to create a team-work atmosphere.
Classes, Workshops, and Events
Classes, workshops, farmers markets, and events are also great places to meet local members of the community you're traveling through and maybe even other van lifers.
If you're able to plan ahead of time, check out the event calendar on the Chamber of Commerce website, local Facebook groups, the local REI, or yoga and dance studios to find out what's going on.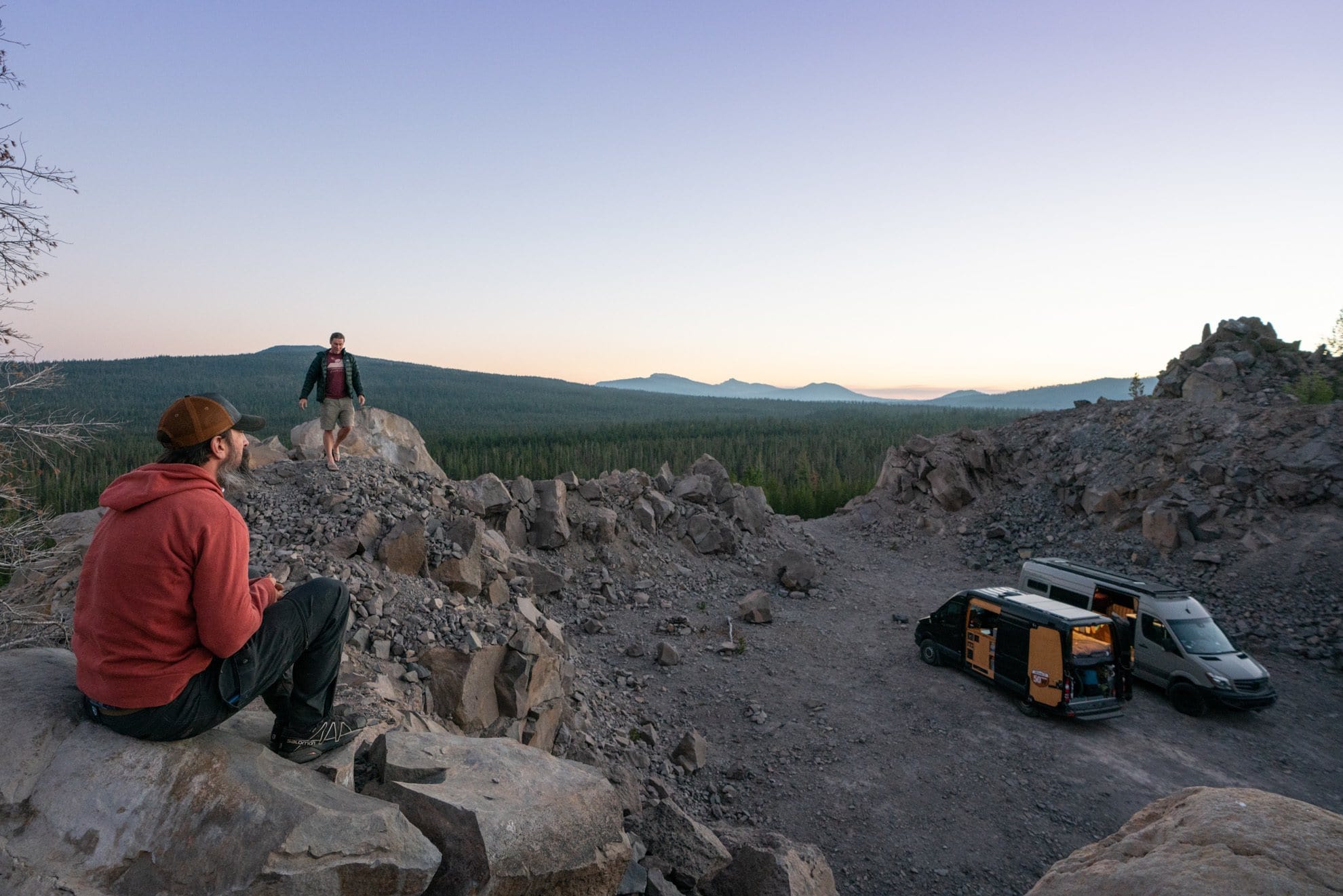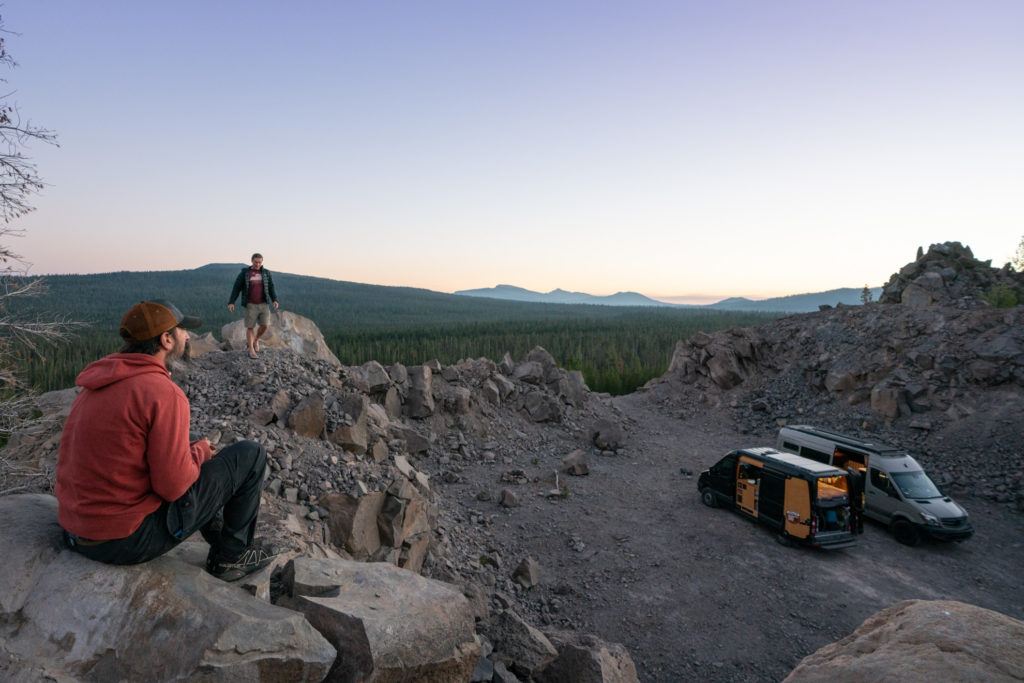 ---
Van Owner Communities
In addition to the van owner Facebook groups mentioned in the social media section above, some van conversion companies have their own van owners networks to help facilitate community among their customers. And some even host meetups for their community to provide opportunities for van owners to connect with one another.
For example, Storyteller Overland, a company that builds adventure-ready 4×4 Sprinter and Ford campervans, goes above and beyond and has created an incredible community of MODE van owners. They host events and have an insider Facebook group where owners of their vans can connect and share stories. The community is so large that MODE van owners host their own events and get togethers as well!
We love that Storyteller Overland is such a community focused company. They make it a point to support van life events across the U.S. – including our very own Open Roads Fest – and really see community as one of the most important parts of van life.
"It's not about the journey or the destination, it's the people you connect with all along the way that matter most." – Storyteller Overland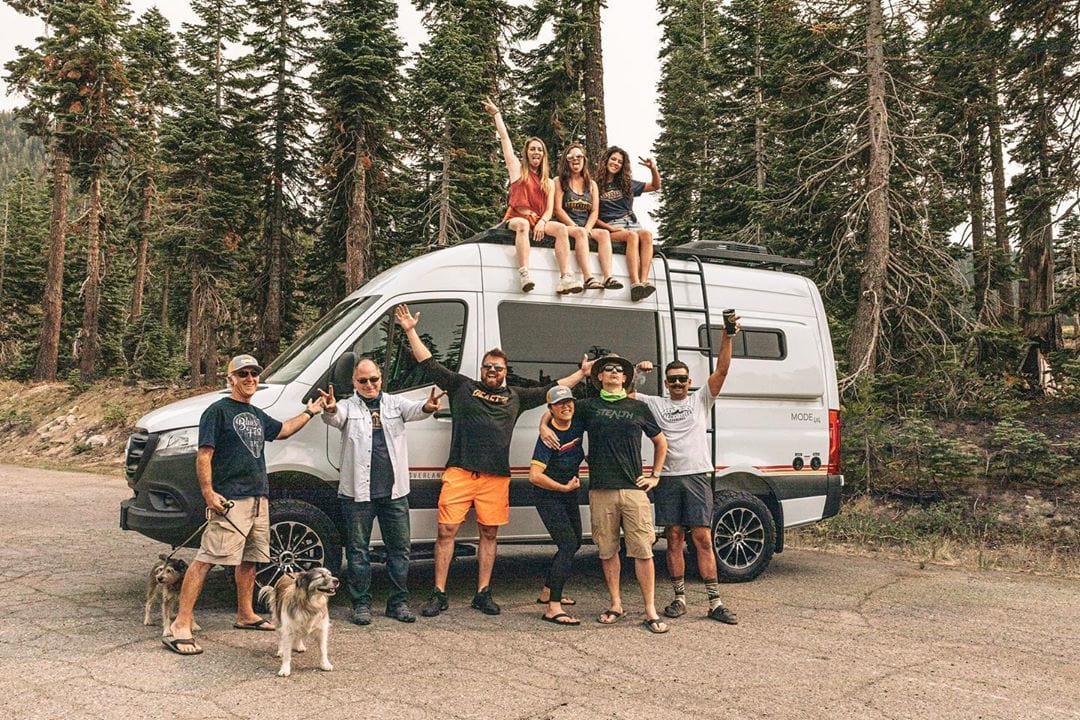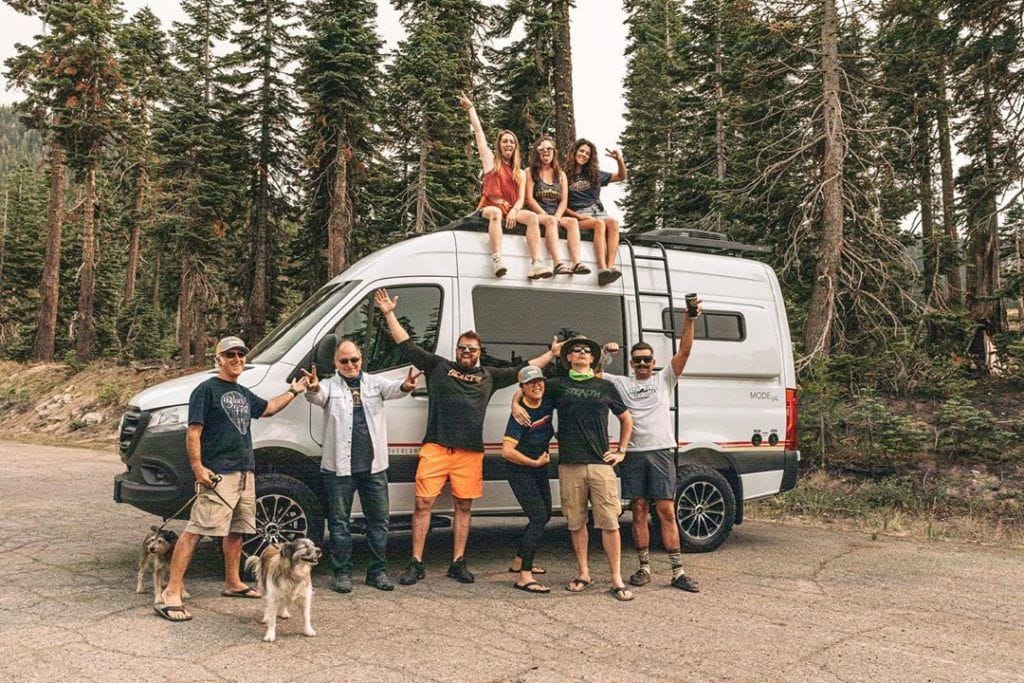 Ultimately, building a community while traveling in your van might take a little more effort than you're used to at first. I've found that people are willing to connect with you if you share with them your story, what you're doing, why you're doing it, and that you'd like to make some friends along the way. Show interest in them and their community, and they'll probably be more receptive to welcoming you in.
---
Resources Section
---
How have you built your van life community and made friendships on the road? What has helped you connect with like-minded people? Share your questions, tips, and experiences down in the comments, and make sure to sign up for course updates here.