Getting your van insured isn't one of the most exciting parts of getting ready for van life, but it's certainly an important one. Imagine spending time and money to have your van converted, only to get in an accident and find out the build isn't actually covered. In this lesson, we're going to talk about RV insurance to make sure that doesn't happen! Insuring your camper van is a complex conversation because there are many factors that affect your coverage options. We'll focus on some of the most important ones that are essential to keeping your investment and your stuff inside protected.
Types of Camper Van Insurance
First, it's important to note the difference between an auto insurance policy and an RV insurance policy.
Auto Insurance Policy
An auto policy only covers the vehicle itself, not the build or anything inside. Just like your regular car, the van would be protected in the event of an accident, theft, or damage depending on the specifics of your auto insurance plan.
Class B RV Insurance Policy
If you want the build and the stuff inside your van to be insured, you'll need to get a Class B RV policy. If you didn't put much money or time into your conversion, then maybe this isn't a big deal. But if your van has a lot of blood, sweat, tears, and coin put into it, I suggest going with an RV insurance policy so you're protected in all events, including if the van is totaled or broken into.
I personally have a Progressive RV policy. They are one of the few major companies I've found that offer coverage for converted vans, although unfortunately, I've heard stories of people getting denied by Progressive for DIY Builds. I haven't had to make any claims, fortunately, so I can't speak to that experience.
For DIY Builds, many people recommend State Farm.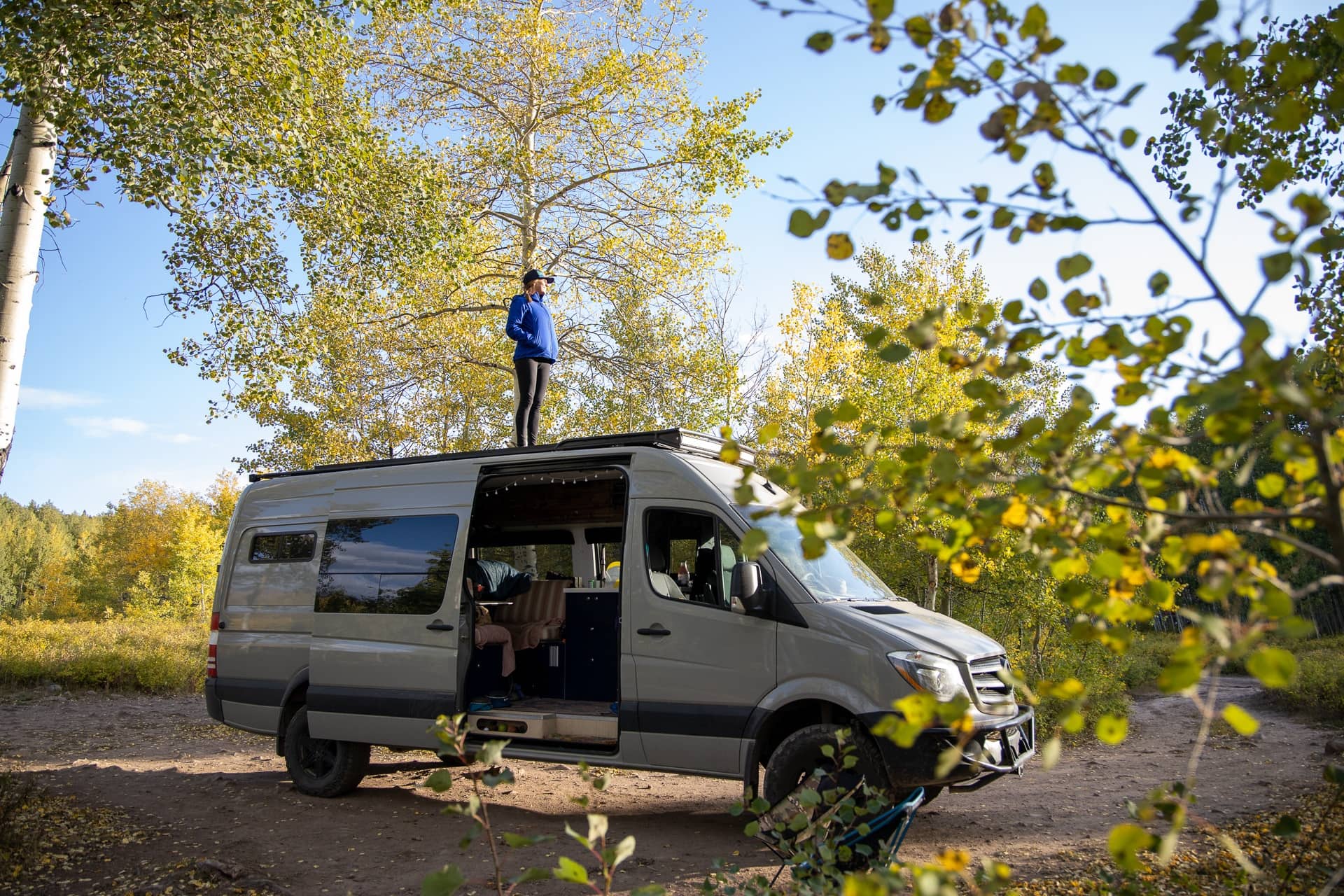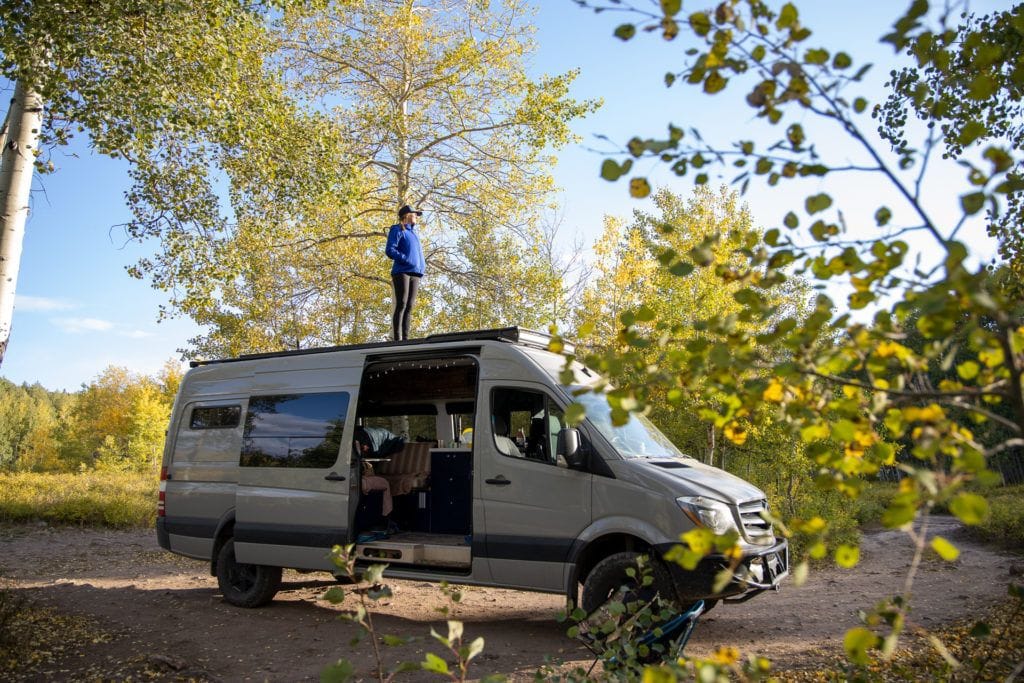 Insuring a Turnkey Van Conversion
One thing to mention is that insuring a DIY camper van or a custom conversion is generally more difficult than insuring a standard RV or turnkey converted van with a set layout.
For example, Storyteller Overland, a supporting partner of the Van Life Roadmap, builds turnkey, adventure ready vehicles with a set layout that has been proven and tested to meet safety requirements, best practices, and industry standards. This, and the fact that their vehicle designs and overall value are documented, makes it easy for insurance companies to assess and insure their full value.
Insuring a DIY or custom conversion is definitely doable, it just takes more effort along with carefully documenting what goes into your conversion as outlined below.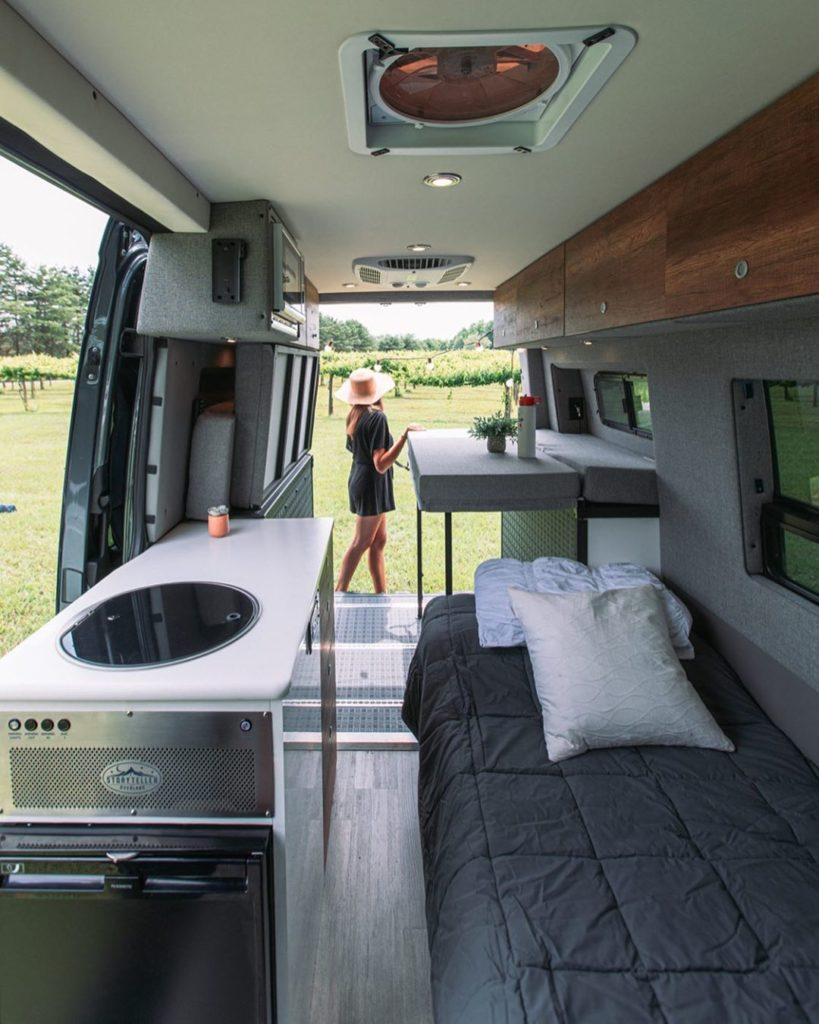 What You'll Need to get RV Insurance
In order to be adequately covered, insurance companies want to see a paper trail, otherwise, they'll have no idea how to assess the value of the hard work and material costs that went into your conversion.
Receipts and Invoices
Keep all your receipts and invoices throughout your build process and make sure to track the labor hours you or the conversion company put into the van.
Photos
It's also helpful to show the insurance company clear and detailed photos of the van, inside and out, including photos of your valuables inside. Keep all of this data stored safely online in case you ever need it for a claim. I use Google Drive so I can access the files I need from anywhere.
Additional Information
RV coverage requirements vary state-by-state so you'll need to check with the state your van is registered in. They'll need certain information from you, like VIN numbers, emission testing, a statement explaining the conversion, the van's gross weight, and more.
Some states have specific requirements that need to be met in order to consider a van an RV or motorhome, like running water or an electric refrigerator, so look into these ahead of time especially if you plan on having a very simple build.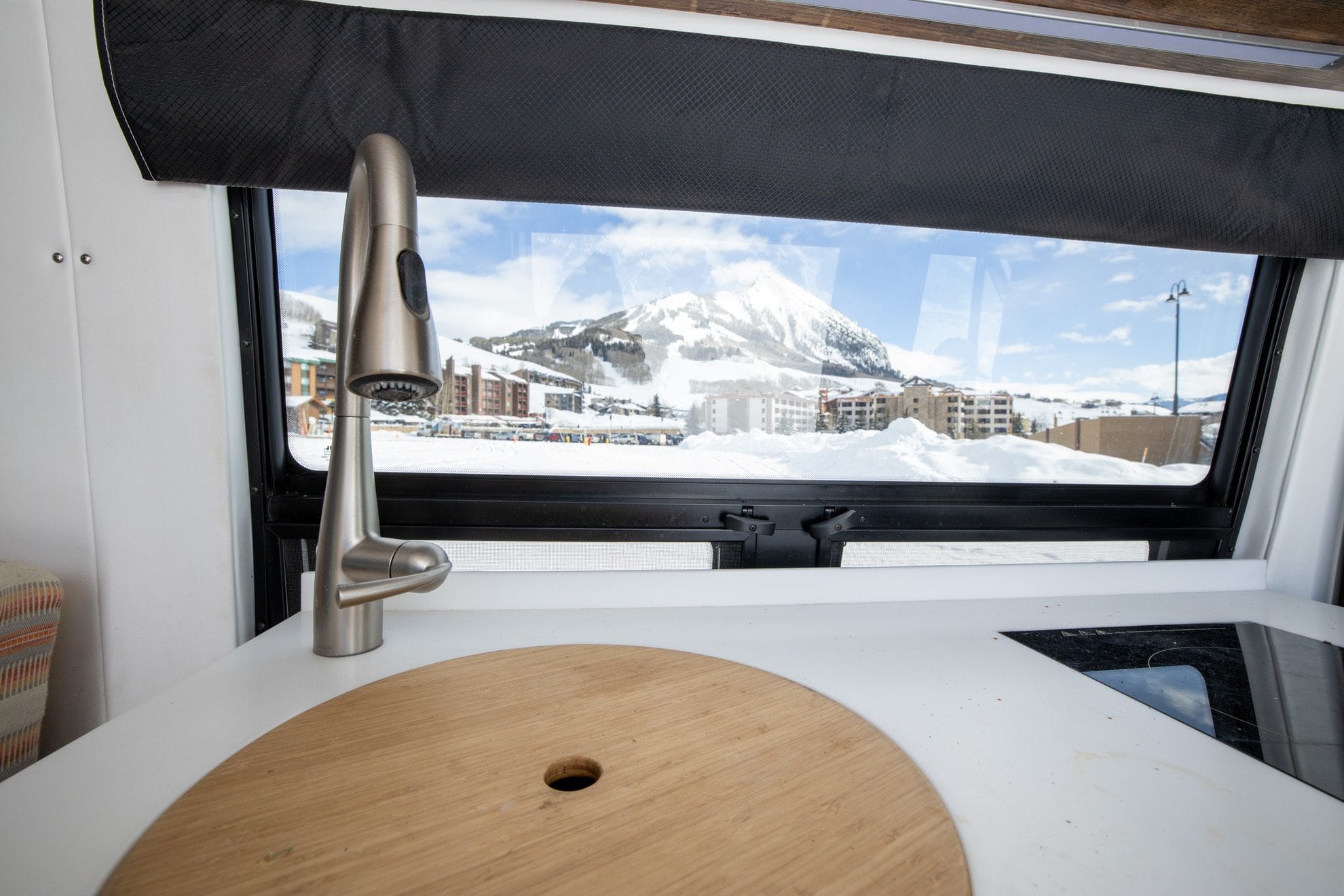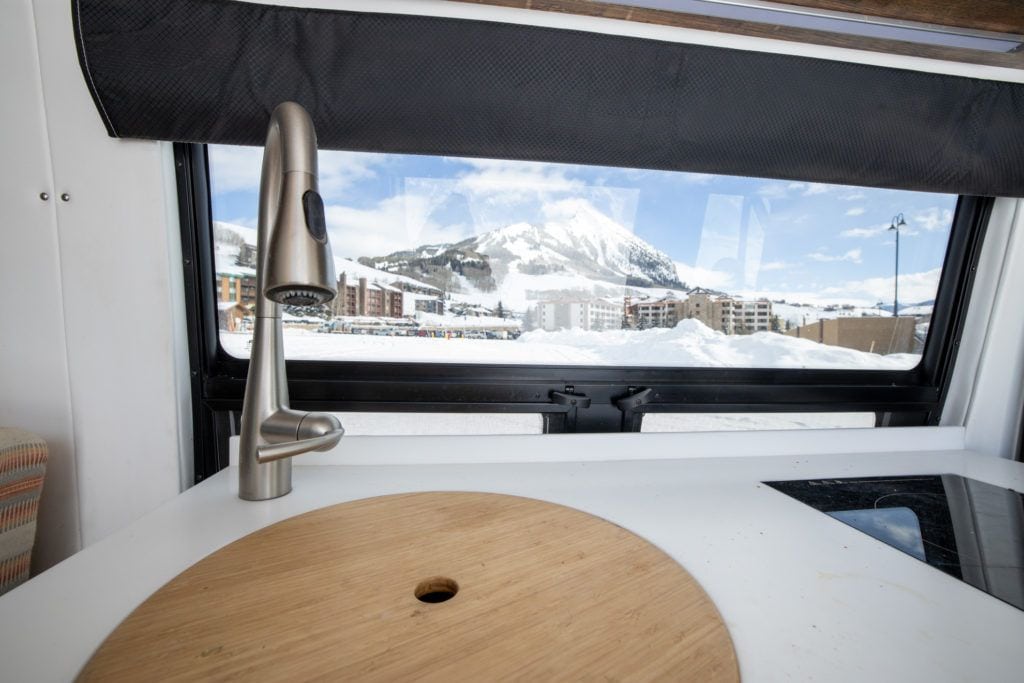 Tips For Choosing An RV Insurance Policy
Unfortunately, a lot of people report difficulties in getting their self-built camper vans insured for a reasonable cost. Some have had success, but many have not. It's dependent not only on the company and state but also circumstances. Some travelers have had luck when they've explained their situation in person to an agent after being declined by the same company online or on the phone.
Define Whether You Are "Full-time" or "Part-time"
Different policies define "full-time" differently, so check and see if you are considered full-time or part-time with the company you are considering.
Full-time coverage has more options and is more comprehensive compared to a part-time policy. However, some companies won't insure your camper if they know you live in it full-time; this is dependent on the company and the policy.
Choose Fair Market or Full Replacement
Whether you choose fair market value or full replacement value will make a huge difference in your policy cost. Personally, I recommend full replacement value.
The fair market value determined by your insurance company is based on the number of miles on your van and might not equate to the real fair market value based on how well some of these vans actually hold their value.
Ask About Breakdown And Accident Coverage
You'll want to ask about breakdown and accident coverage. Unexpected expenses like an accident or major repair are costly, and can really put a wrench in a good day. After all, this is your home, not just a car.
If you break down and need a tow, will you be covered by your policy or need to pay out-of-pocket? These are valid questions to ask your insurance agent.
Inquire About Personal Item Coverage
Another thing to inquire about is if the policy covers personal items, like gear, clothing, computers, cameras, etc. If your RV policy doesn't cover this, I suggest looking into personal property insurance policies.
Getting personal property insurance is usually an easy process that requires submitting photos or receipts to your insurance company before you take off, and an annual policy is usually pretty affordable.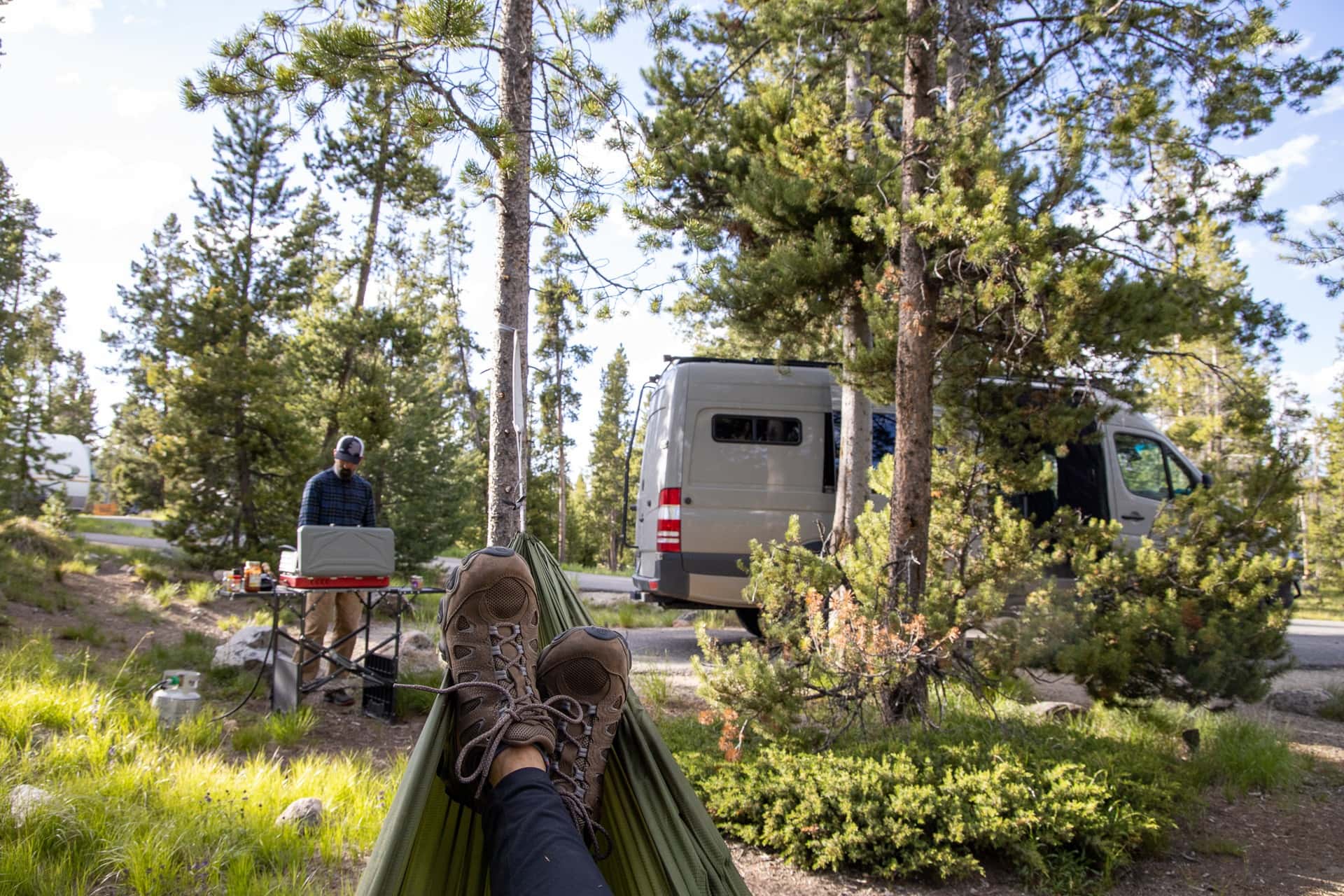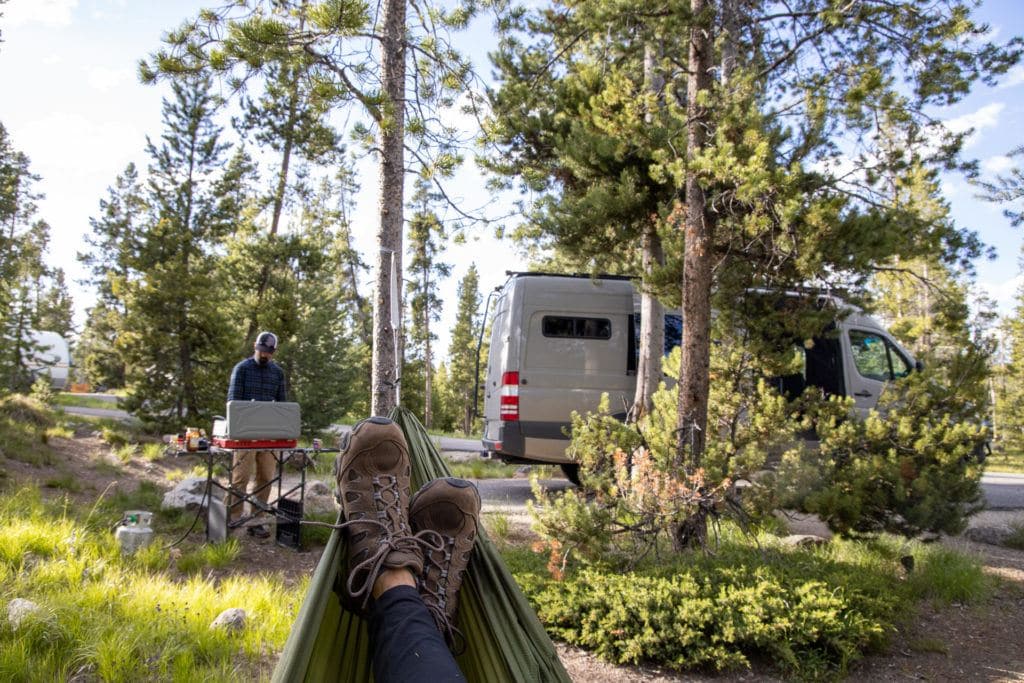 Consider Whether You'll Be Doing International Travel
If you plan to travel internationally you might need a separate travel or country specific insurance policy.
Inquire about this possibility with your agent and explore all your options.
Shop Around
I encourage you to shop around and talk to agents from different companies to see what they can do for you. Rather than getting an online quote, go talk to an agent in person and explain your situation. Ideally, you want a comprehensive plan that will insure the people, belongings, build, and vehicle for a fair price.
Resources Section
Explore more van life lessons in Module 3
Did you have trouble obtaining RV insurance? Share your questions, tips, and experiences down in the comments, and make sure to sign up for course updates here.