Where to Find a Sprinter Van for Sale
Looking to buy your dream Sprinter Van so you can hit the road on an adventure? Here's where to find one.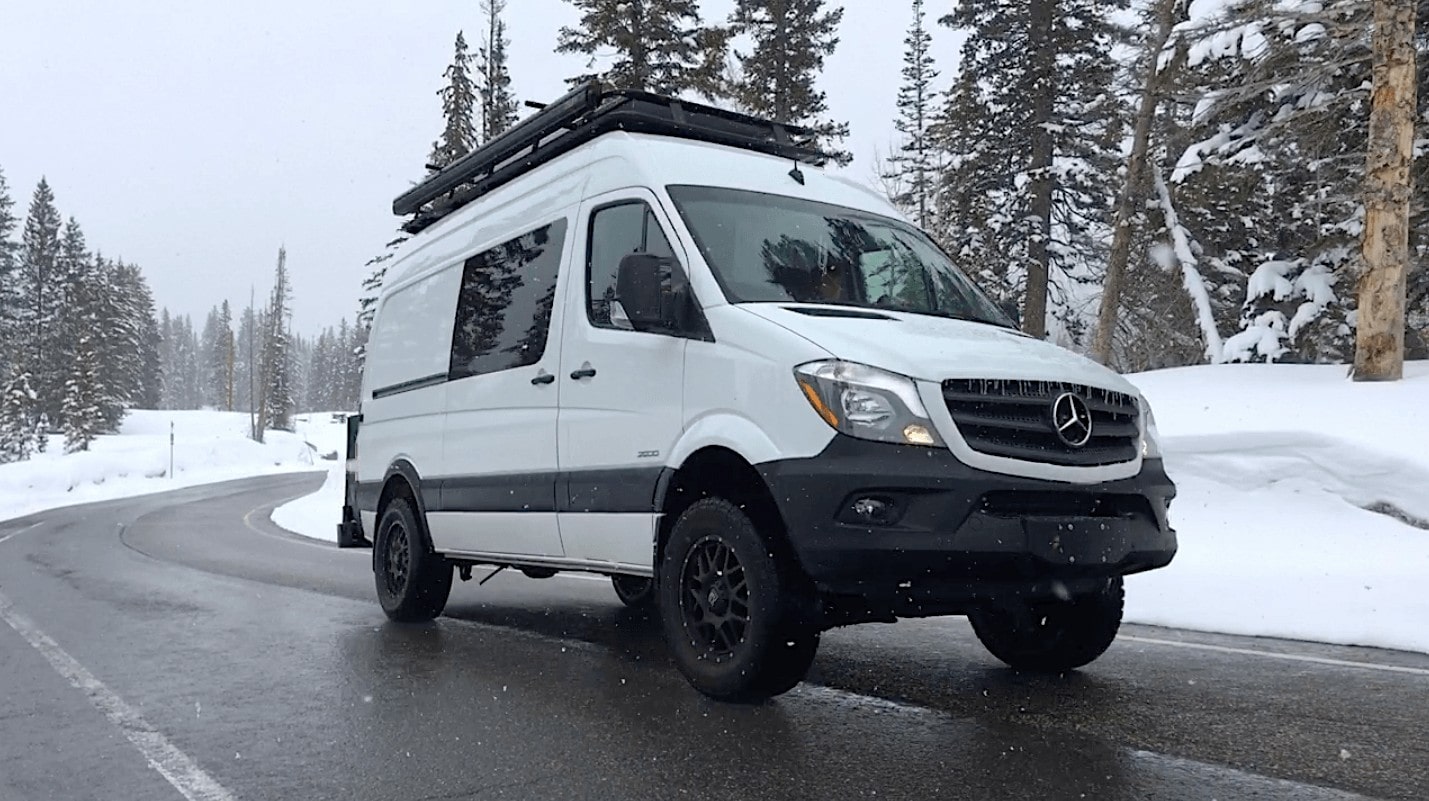 Sprinter Vans are one of the most popular camper vans for both short and long-term travel. They are highly maneuverable, can accommodate the taller folks out there, and with the 4×4 option on newer models, you can drive them almost anywhere. But where can you find a Sprinter van for sale?
Thanks to surging demand paired with a chip shortage, getting your hands on a new or low-mileage, well-cared-for Sprinter Van, especially one with 4×4, can be a challenge. When you do find one that piques your interest, you'll need to be ready to pounce, since in this market, Sprinter Vans for sale aren't available for long.
Here are the different places where you can buy a Sprinter Van, including the best sites with used Sprinter Vans for sale and tips for purchasing a new Sprinter Van from a dealer.
[adthrive-in-post-video-player video-id="tEfWopwG" upload-date="2021-10-04T21:02:15.000Z" name="Open Roads Fest.mp4″ description="Open Roads Fest is the premier van life festival for outdoor enthusiasts taking place in the beautiful town of McCall Idaho with opportunities for camper van tour and workshops, mountain biking, paddle boarding, live music and more." player-type="collapse" override-embed="true"]
Where to Buy a Sprinter Van
Sprinter Source
The Sprinter Source forum is a great place to look for a Sprinter for van sale. It's a great community with two different classified boards. One has Sprinter Vans for sale listed by forum members. The second board is Sprinter Van listings from around the internet that forum members have stumbled on.
If you find a Sprinter you are interested in buying, you can also ask people in the forum for advice. Know that there are some strong opinions in the forum at times, but generally, people are knowledgeable and willing to share information. You have to sign up for an account to access the forums.
Sprinter Van Facebook Groups
There are a number of Facebook Groups focused on Sprinter Vans. Not all of them allow classifieds, but the ones that do are full of Sprinter Vans for sale. Sprinter Vans Unlimited has more than 50,000 members, and I see new listings for used Sprinter Vans to buy on an almost daily basis. The conversation in the group is robust, and it's also an excellent place to share ideas and meet people in the Sprinter van community.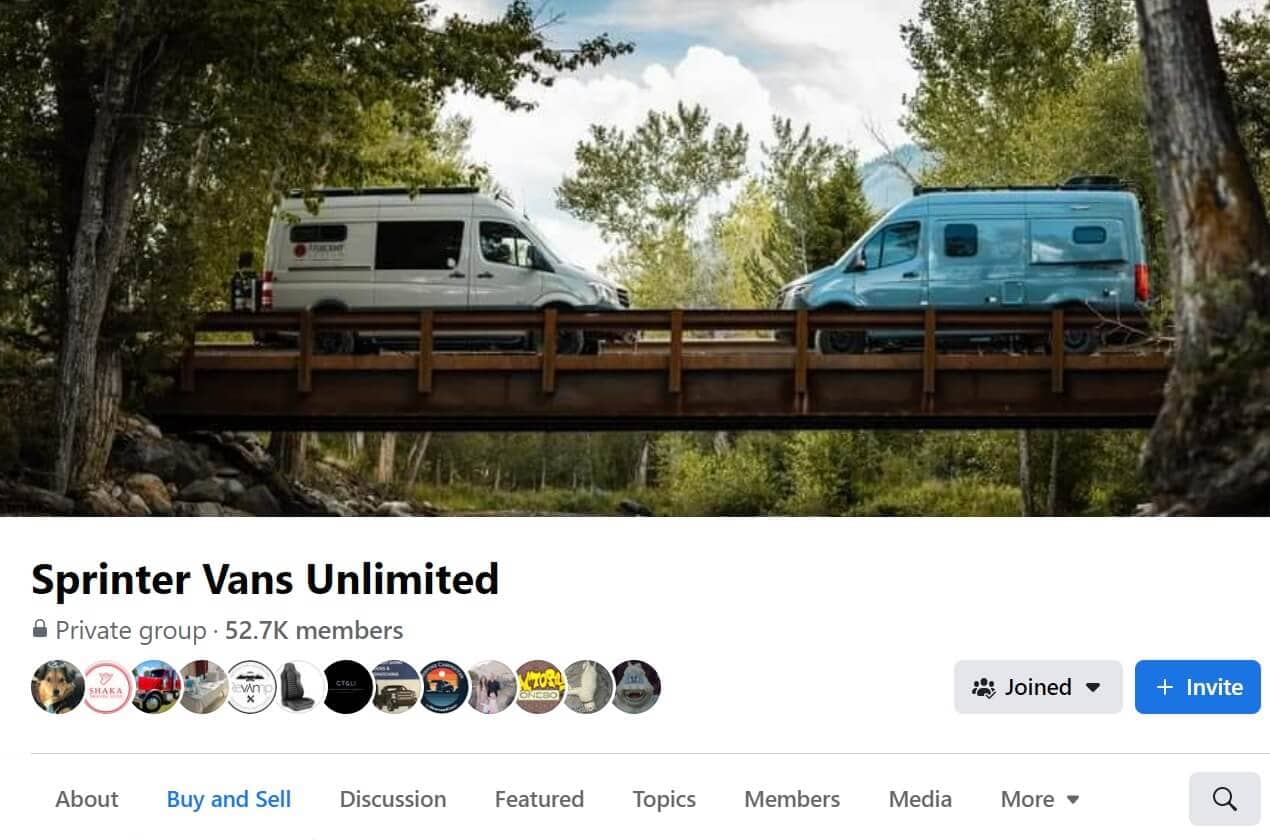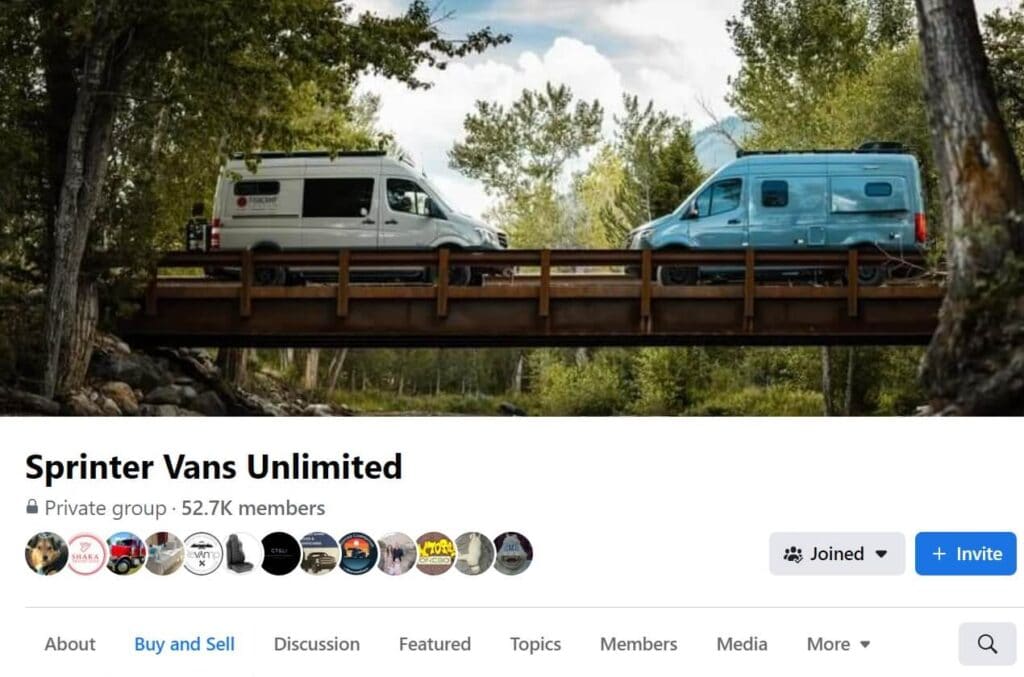 Sportsmobile and Expedition Portal Forums
There are a couple of other forums where there are often Sprinter Vans for sale. If you are looking for a Sprinter Van that's been converted into a camper by Sportsmobile, you'll want to keep an eye on the Sportsmobile forum classifieds. You won't find other types of Sprinters in here but this is a good option if you want something specific. Sportsmobile Sprinters tend to hold their value, so be prepared to pay top dollar.
Another option is the Expedition Portal. Here you'll find other types of vehicles too.
Van Life Trader
Van Life Trader is a website where you can find a ton of cool vans for sale by owner, including Sprinters, Promasters, and Ford Transits. On this website, you'll find both professionally converted Sprinter vans for sale as well as and DIY Sprinter vans.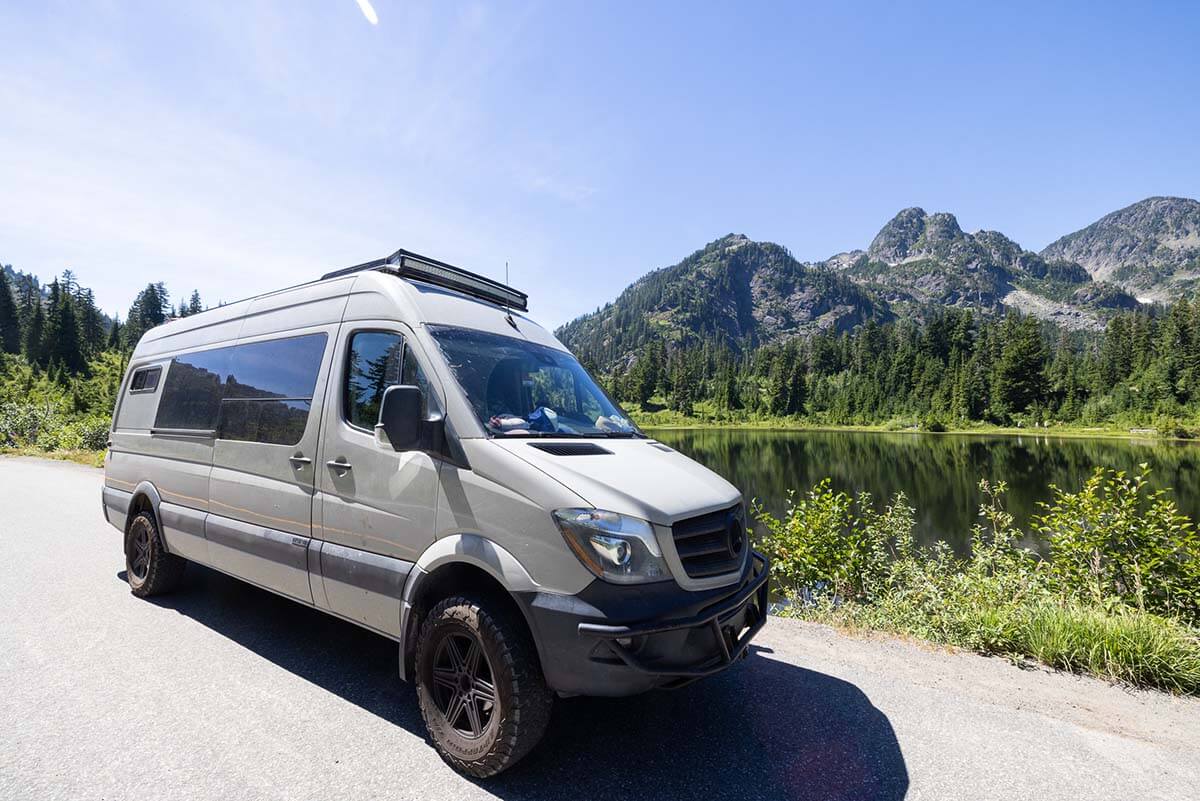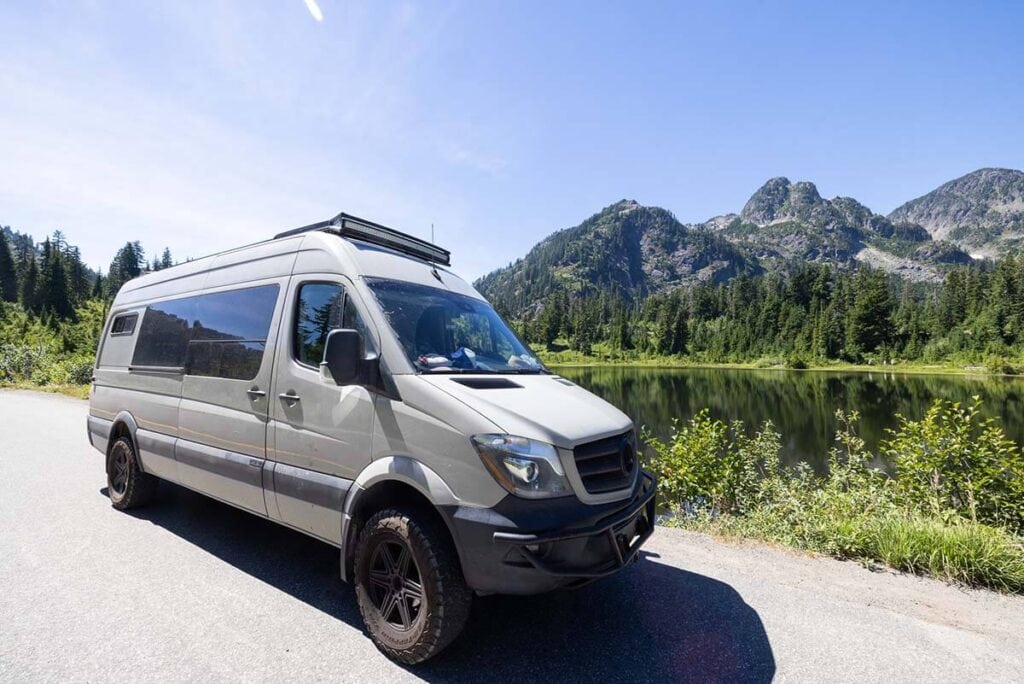 Your local Mercedes dealer
If you're looking for a new Sprinter Van for sale, it doesn't hurt to develop a friendly relationship with the salesperson at your local dealer. Keep in mind that many dealers have low (or even zero) inventory right now. That means if you want a new van from your dealer, you may be looking at a 6 month or longer wait. If you know what you want and don't mind waiting, many dealers are taking orders with a small deposit down. If your local dealer isn't a helpful resource, start calling around. You might get lucky with dealers in places like the midwest and the south where 4×4 isn't in as high of demand.
One thing I've seen right now is dealers asking for $5-10k over MSRP for any available inventory, which I think is pretty insane. Think of what you could do with that extra money if you're willing to be patient. You could take a European vacation while you're waiting for your van or put that chunk of money into your build. Plus my bet is, the more people who are willing to pay above MSRP is just going to result in the MSRP price getting jacked up.
Sprinter Van Conversion Company
If you plan on having your van professionally converted and are wondering where to buy a Sprinter van, you'll likely be able to get one from the conversion company. Ask them if they have any Sprinter Vans in stock. Some of them have agreements with the Mercedes dealers to get a certain number of Sprinter Vans per year, and depending on the dealer's waitlist, the conversion company may be your quickest route to a new van.
My next van is being converted by Outside Van, and they are constantly getting a new supply of Sprinter Vans in for their customers. There is still a waitlist, but that just gives you time to think about what you want the inside to look like.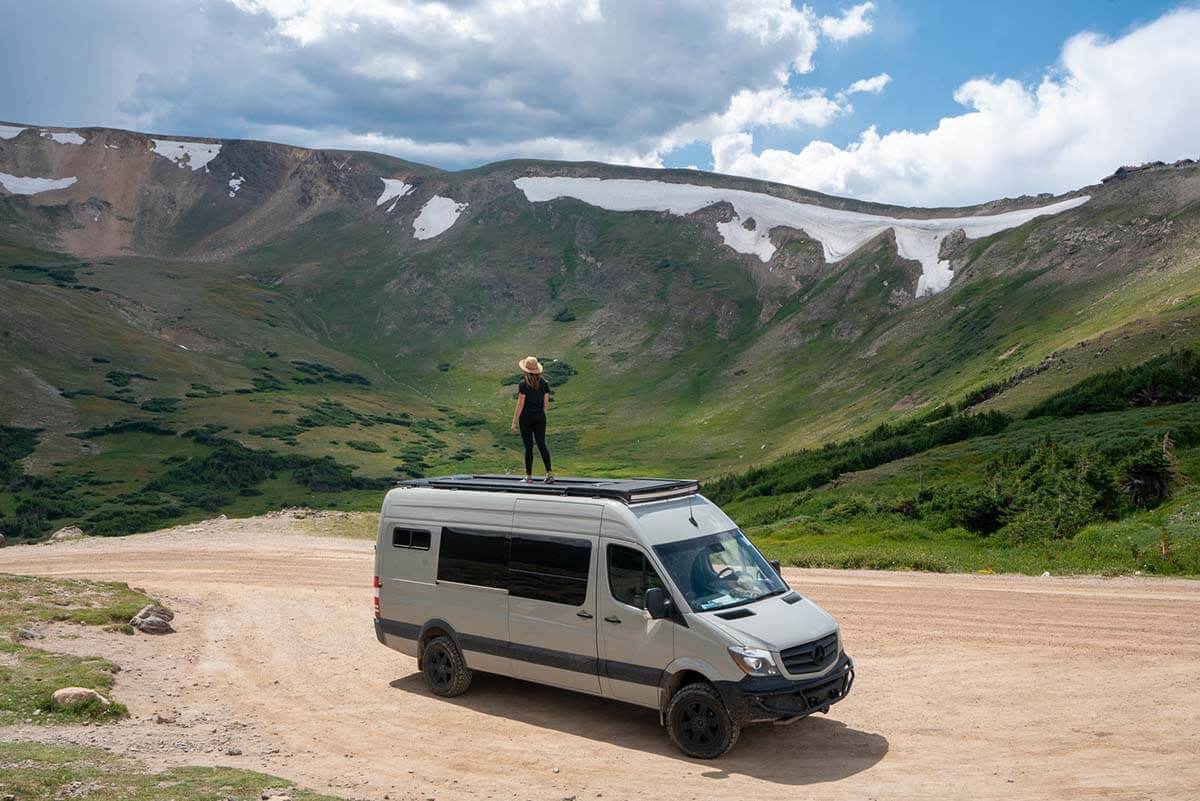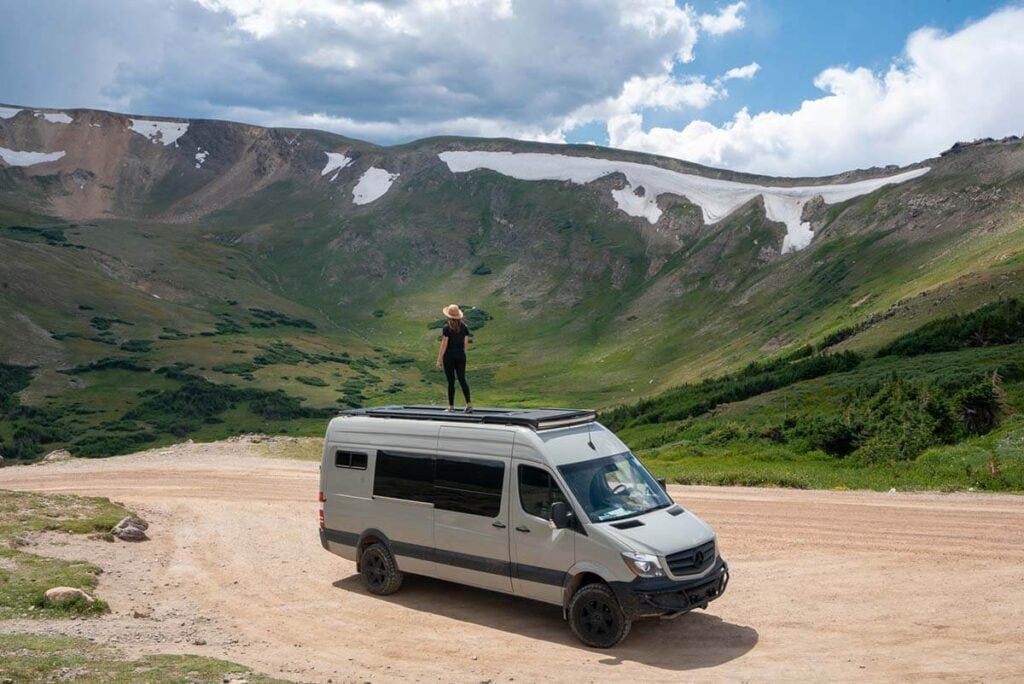 Craigslist
Another option is Craigslist, though you might need to expand your search beyond your city. Certain cities are more likely to have Sprinters listed than others. Denver, Salt Lake City, and other major west coast cities with a large camping contingent are good cities to start with. Make sure to look in both the RV and the truck section, since people will list them in both.
Most importantly, do your due diligence and be careful with Craigslist. Your purchase isn't protected like it is on eBay, and there are scammers that you need to be mindful of. This goes for any online purchase: be wary if the seller asks you to wire cash using Western Union, Money Gram, or another instant transfer method. This is the first solid sign that the person might be sketchy. You should always go see the van in person before handing over your cash.
eBay
There's often a number of Sprinter Vans for sale on eBay. eBay tends to be slightly safer than Craigslist for two reasons. First, you can see the seller's rating (if they've bought or sold anything on eBay before). And second, eBay has a protection policy that covers up to $50,000 per vehicle if the Sprinter is not in the same condition as described in the listing. Dealers also sell on eBay, so take note of whether it's a dealer listing or a private seller.
Van Life Essentials Packing List
Below are a few of my favorite pieces of van life gear and recommendations for the road:
Got questions on where to find a Sprinter Van for sale or any tips to share? Leave them in the comments below!