Looking to rent a camper van so you can check off multiple parks in one big road trip without dealing with hotels or setting up a tent every night? Or maybe you're thinking about #vanlife, but you're not 100% sure you want to commit fully? A camper van rental for your next US-based road trip gives you the opportunity to experience van life, get off the beaten path, and have a more spontaneous vacation. Be sure to check out our Van Life 101 guide to learn more about van life whether for a short-term stint via a camper van rental or if you're looking to do van life longer term.
With the increasing popularity of van life, camper van rental companies are popping up across the country offering convenience and comfortable amenities. Plus, depending on where you want to travel, daily rental fees may be a lot cheaper than a hotel room, and you can also save on food since most come with a kitchen sink, cooking equipment, fridge, and stove. Renting a camper van provides an elevated road trip experience with some amenities from home and the freedom of the open road.
Here is an extensive list of camper van rental companies for your US road trip, including options from east to west!
Disclaimer: We haven't used any of these companies personally but we get this question often so we wanted to offer a round-up of camper van rental companies across the United States.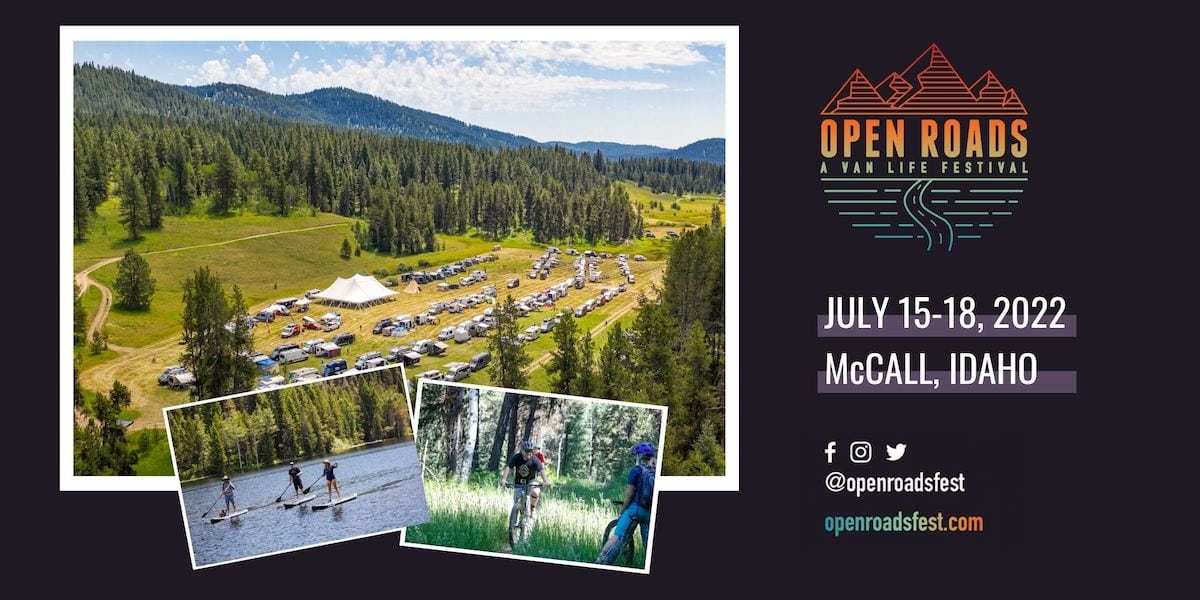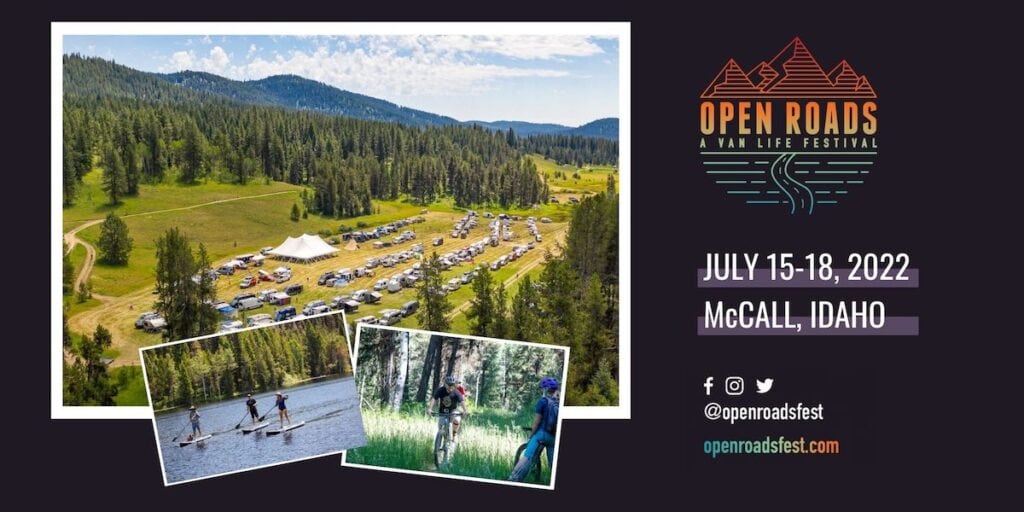 Moterra Campervans
Rental Locations: Jackson (Wyoming), Whitefish (Montana), San Francisco, Salt Lake City, Vegas
Moterra Campervans provides luxury all-inclusive Sprinter rentals across the Western United States, with both pop-tops and high roof Sprinters available in their fleet. Born out of Jackson Hole, Wyoming, Moterra is a locally-owned and operated start-up that has become unmatched in terms of high-end Sprinter rentals in the US. They include everything you will need for your campervan vacation as a standard, and also offer fully customized itineraries for those who want to take the stress out of planning their own campervan vacation. Moterra's pop-top vans accommodate 4 people with 2 double beds and have a full kitchen with an optional toilet. Their high roof vans accommodate 2 and have a full kitchen and full bathroom complete with a hot water shower and a toilet. All of Moterra's Sprinters are 3 years old or less and built out by Sportsmobile – rates start at $339 a night.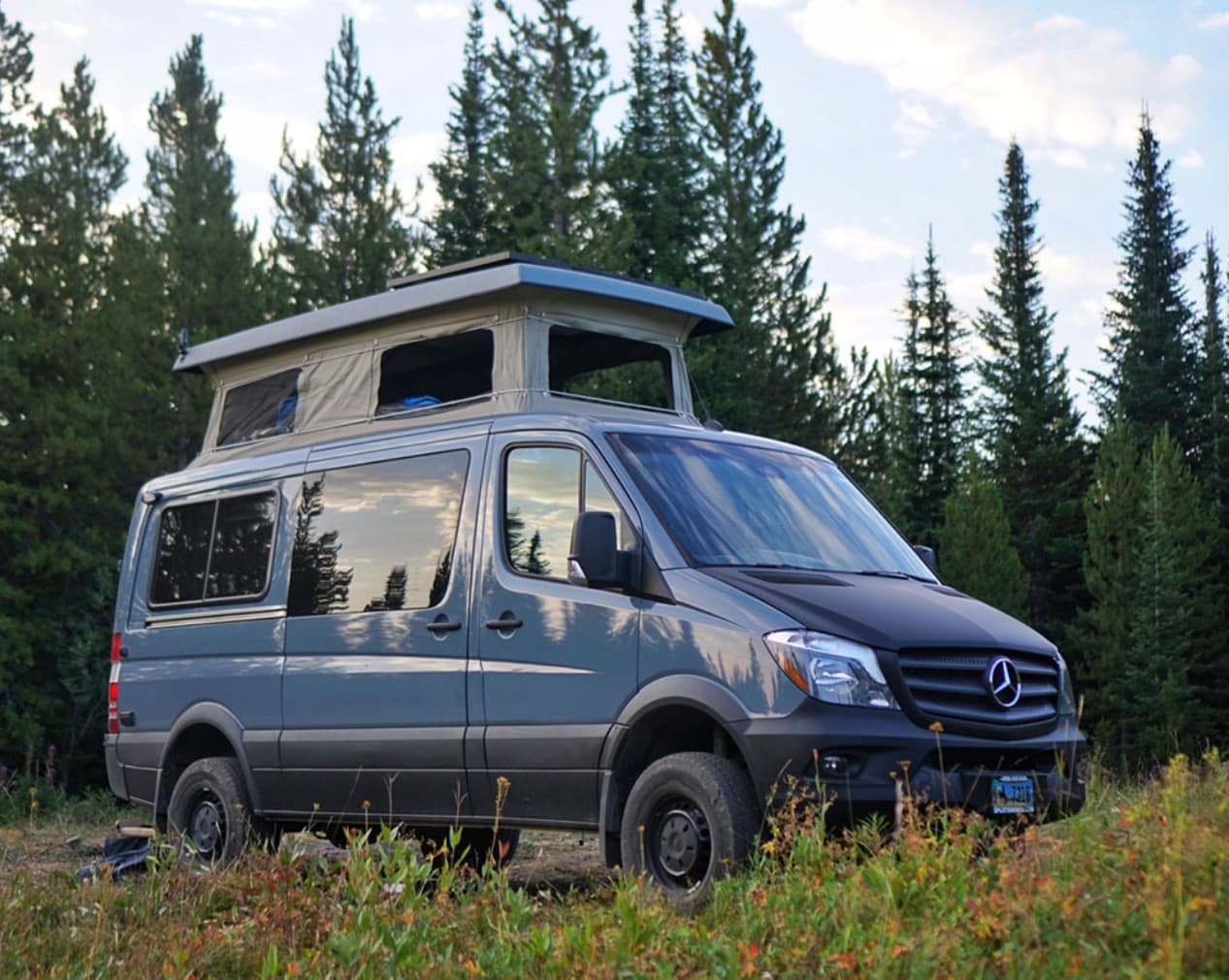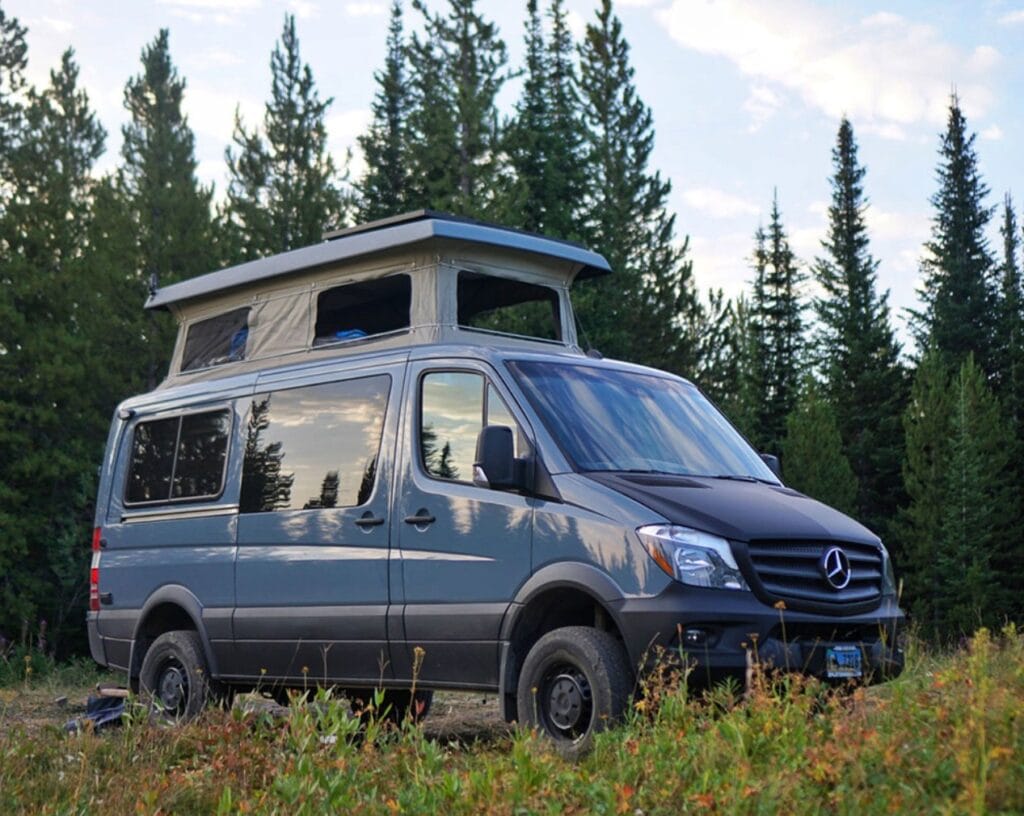 ---
Campanda / Outdoorsy / RV Share Campervan Rentals
Rental Locations: All over the US by Owner
Outdoorsy, RV Share, and Campanda are three websites that list camper van rentals by owner. These camper van rental companies are essentially the Airbnb of RV and campervan rentals. You'll start by entering your location, and then you can search by a variety of factors such as driveable RVs, class Bs, trailers, and price. They have everything from vintage VW vans to Class A motorhomes available to rent on your next vacation. If you have an RV that you rarely use these sites are great for making a little extra side cash.

---
Escape Campervans
Rental Locations: Los Angeles, Las Vegas, San Francisco, Portland, Seattle, Salt Lake City, Denver, Phoenix, Atlanta, Chicago, Orlando, New York
Escape Campervans is one of the largest campervan rental companies in the US with 13 locations and a fleet of more than 600 campervans converted in house. Each van is unique with hand painted designs which makes for some fun photos on your trip. Escape Campervans offers 3 different models of converted Ford campervans, as well as a Jeep camper with a rooftop tent, that can seat and sleep anywhere from 2 to 5 people. Rates start at $33/day in the low season but vary depending on the vehicle model, time of year, pick up/drop off location, and the length of your trip (the longer you rent, the lower rates will drop). All camper van rentals include a bed, dining area, sink, refrigerator, stove, and a dual battery system with solar. Extras like bedding, camping gear, and kitchen kits are available for an additional fee. Escape Campervans are also available in Canada via Vancouver and Calgary.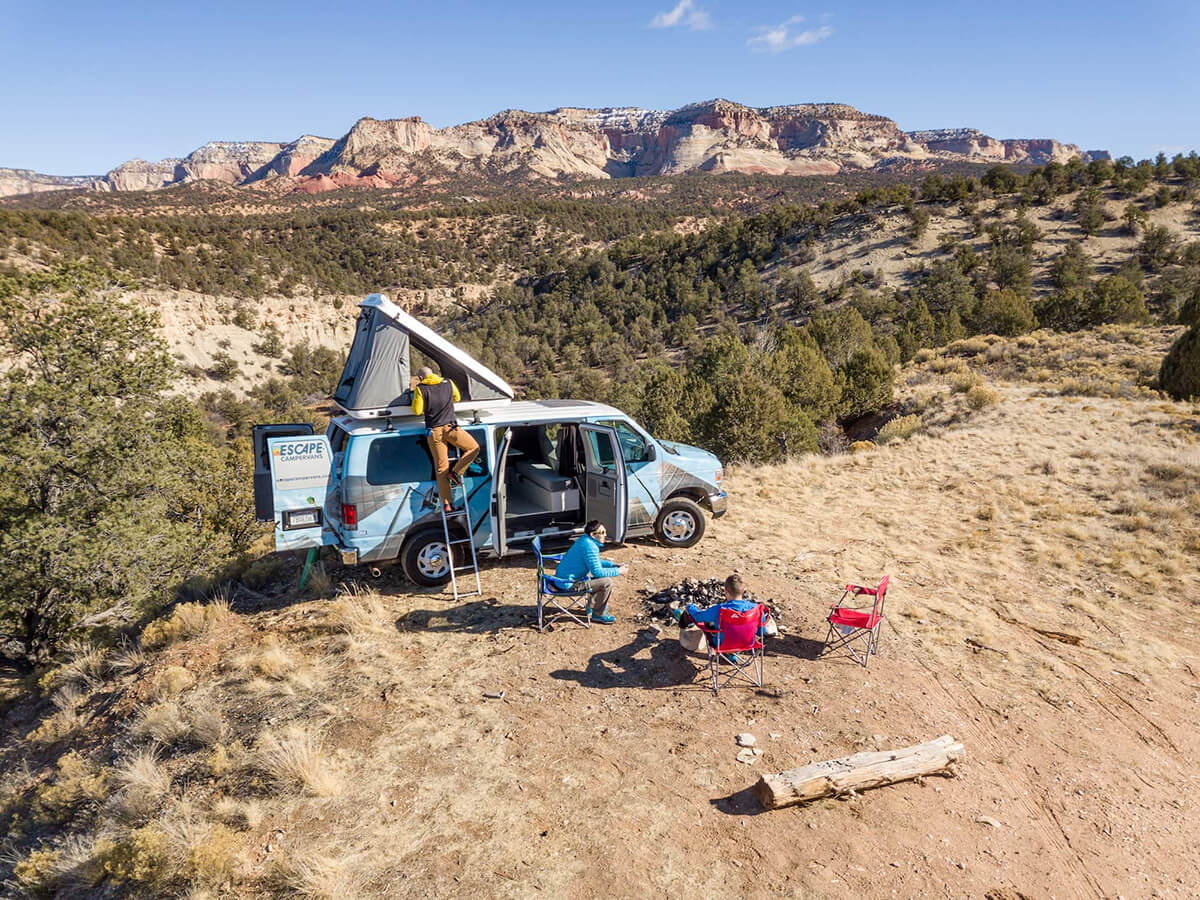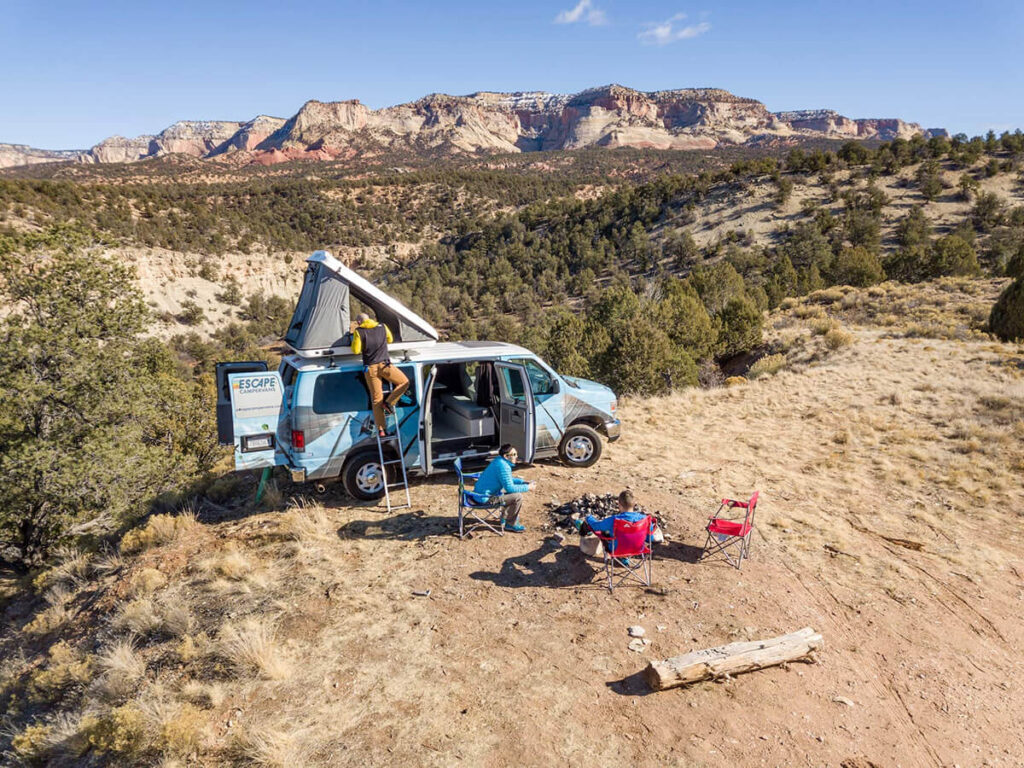 ---
GoCamp Campervans
GoCamp is a peer-to-peer van rental platform that enables van owners to earn extra income by renting out their camper vans and gives renters an opportunity to experience #vanlife without having to purchase a van of their own. Their fleet features only the best camper vans with a wide variety of choices—from old-school Volkswagen Vanagons to newer Mercedes-Benz Sprinters, Storyteller Overland MODE4x4 adventure vans, and much more. Their campervans are road trip ready and located across the US. You can easily search for availability by location and dates on their website.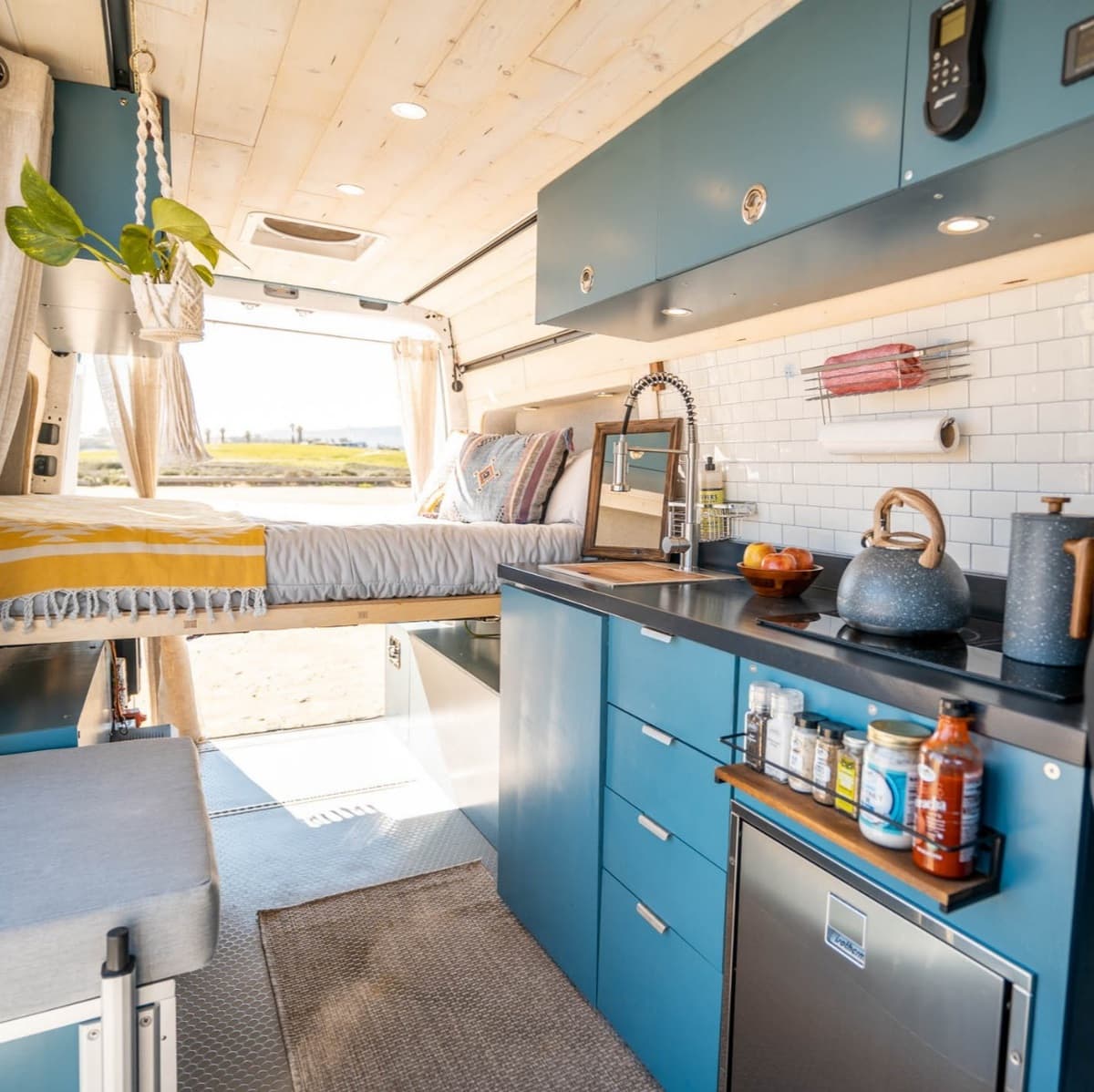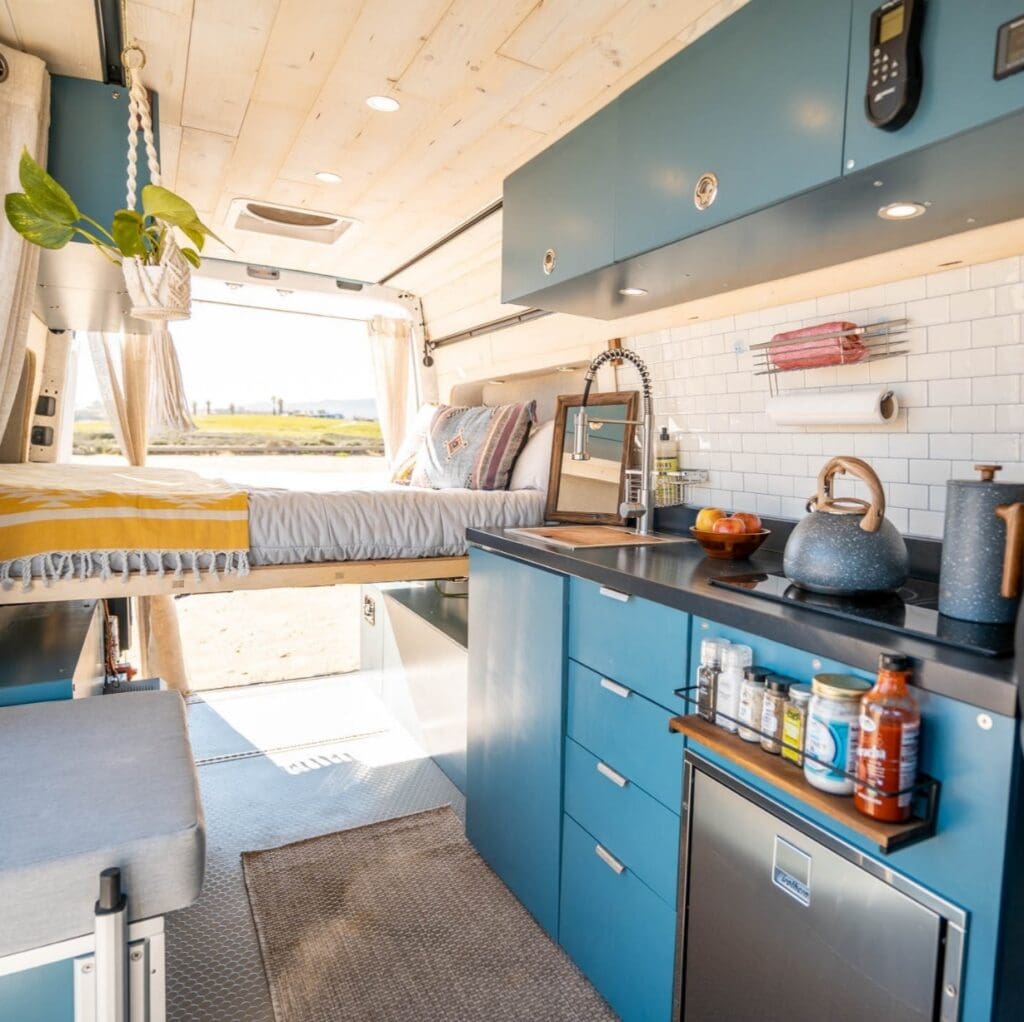 Peace Vans Rentals
Rental Locations: Seattle, WA
Based in Seattle, WA, Peace Vans Rentals offer Pacific Northwest campervan rentals, as well as limited one-way campervan rentals between Seattle, WA and Santa Cruz, CA. They rent out beautiful, classic VW Vanagons, each unique in their own way, as well as Mercedes Metris pop-up campers for those looking for something a bit more modern. They throw in lots of thoughtful extras like cookware, spices, wine glasses, a french press, fresh ground coffee, and more – they've really thought of everything! Peace Vans have a 4-night minimum in the shoulder season with rates starting at $740 for four nights, and a 6-night minimum in the high season with rates beginning at $1,350 for 6 nights.
---
Mercedes Sprinter RV Rental
Rental Locations: 28 locations throughout California, Arizona, Colorado, New Mexico, Oregon, Idaho, Utah, Nevada, Montana, Wyoming and Washington
Departing from 28 locations in the Western US, this company solely offers Mercedes Sprinter luxury camper vans for rent. All their rental vans have full bathrooms with a shower, sink, and toilet. They also come with solar power and are decked out with ovens and TVs for late-night movies. These Mercedes Sprinter RV campervans can seat up to 7 people and sleep up to 4 people. Be prepared though–all of these amenities can run you about $400-$500 a night.


---
Vintage Surfari Wagons VW Rentals
Rental Location: Costa Mesa, CA
Ever dreamed of taking a vacation in a nostalgic Volkswagon camper bus? We have! Here is your opportunity to flashback to the 1970's/80's era with these great campervan rentals in the Los Angeles area. Vintage Surfari Wagons have a fleet of buses, Vanagons, and Eurovans for rent from the 1970s-2000s. Daily VW camper rentals during the low season range from $129-$169/day with high season rates bumping up to $149-189/day. What a great way to explore in style!

---
Native Campervans Rentals
Rental Locations: Denver, Salt Lake City, Las Vegas
We love that Native Campervans classifies their rentals as "Biggie", "Smalls", and "Squad". Biggie rides 2 and sleeps 2 with all the comforts of an RV. Smalls is smaller and sportier and sits and sleeps two. And last but not least, Squad (pictured below) has room to seat AND sleep 4 along with proper DOT-approved seating to keep the kiddies (and your favorite backseat drivers) safe. 100 free daily miles are included with rentals as are basic insurance, bedding, camp chairs, a table, and cooking essentials. They recently started offsetting the carbon footprint of their vans which is extra cool. So, if you're seeking a campervan rental near Denver, Salt Lake City, or Las Vegas this is a great choice. Daily rates vary by season and trip duration but run between $79-129 in the off-season, $109-299 during peak season. They require a 3-night minimum.
---
Hawaii Surf Campers Rentals
Rental Location: North Shore of Oahu, HI and San Diego, CA
Hawaii Surf Campers offer a range of campervans for rent with a variety of Volkswagens to Ford Econolines and Transits that start at $149 a night. They offer airport pick-ups and drop-offs for a small fee and they provide their guests with a map of camping recommendations around the island. One cool perk, they partner with a local surf school where you can get discounted lessons, and you can add a surfboard to any rental for an additional fee. They recently added a San Diego location as well. If you also plan to visit Kauai on your trip, read more about whether or not it's worth renting a van there here.


---
ROAMERICA Campervan Rental
Rental Location: Portland, Oregon
ROAMERICA allows you to travel anywhere in the US and Canada in your campervan rental from Portland. They offer free airport pick-up at no additional cost, so you can start exploring the Pacific Northwest as quickly as possible. Their fleet consists of Ford Econolines and Ford Transits, with 2wd and 4wd options available. Each campervan rental includes Oregon, Washington & California Gazetteer Maps and a deck of cards and their vans are fully stocked with everything you need. Bikes & paddleboards are available for rent as well. Their prices start at $200/night.


---
Campervan North America Rental
Rental Locations: Denver, Bozeman, Las Vegas, Seattle
Campervan North America offers 5 different models to choose from, including a converted Dodge Promaster, a Dodge Sprinter, a Nissan NV, and more. Many of their vans were purchased new and then converted so they're peppier and have lower miles than some other options you might find. Their vans sleep up to 5 people depending on the model. The interiors are clean and simple; some models have kitchens and baths and some don't. Base rates start at $48/night in the low season and don't include miles. During the high season, they have a 5-night minimum and rates start at $80/night although they offer discounts for longer rental periods. Campervan North America is a member of 1% for the planet.


---
VanCraft Sprinter Campervan Rentals
Rental Locations: San Diego, Denver, and Salt Lake City
VanCraft offers 3 models of campervans for rent: long-wheelbase Sprinters, short-wheelbase Sprinters, and micro-Campervans. All of the vans include a full-sized bed, off-grid solar power, refrigerator, fully stocked kitchen, and outdoor shower. You can also add an optional toilet to your rental. A major perk of this campervan rental is they are designed for all 4-season camping, so you can stay warm and cozy even in the coldest of temps. Rental rates start at under $100/day for their Micro Campervans and $200/day and up for their Sprinter models. Oh, and they also allow dogs at no extra charge!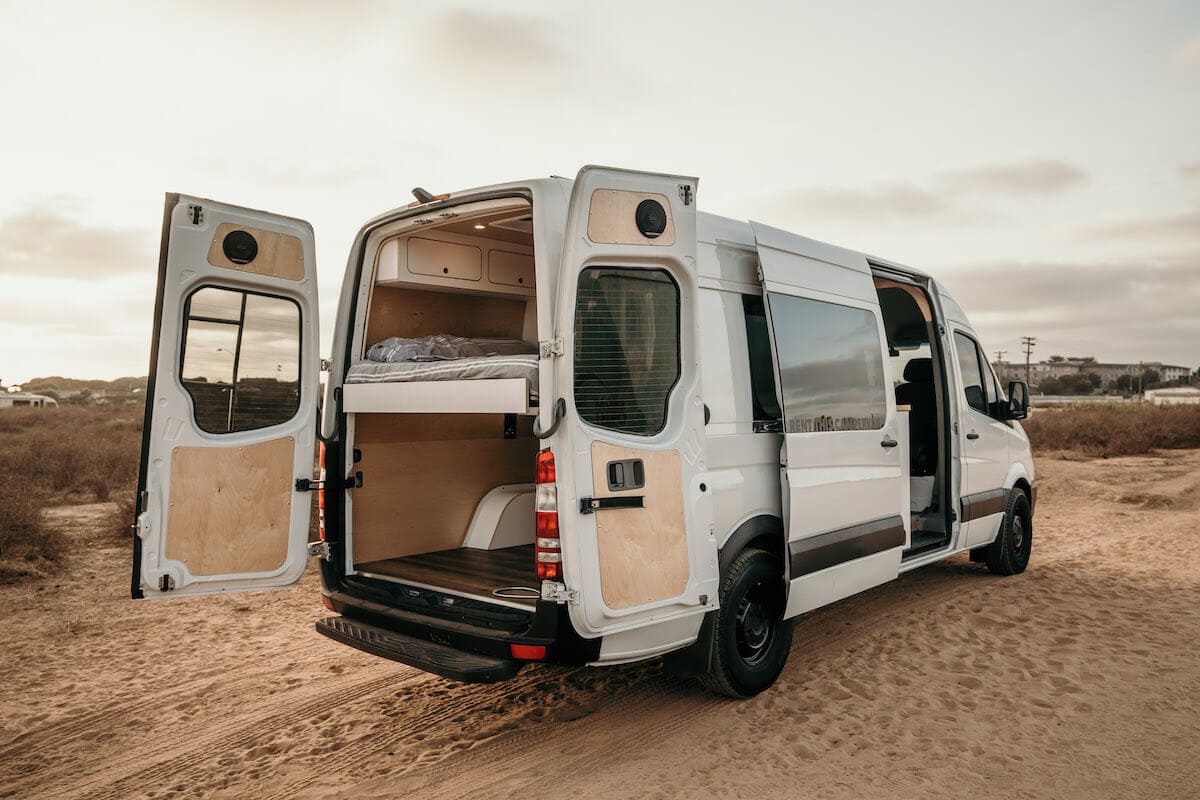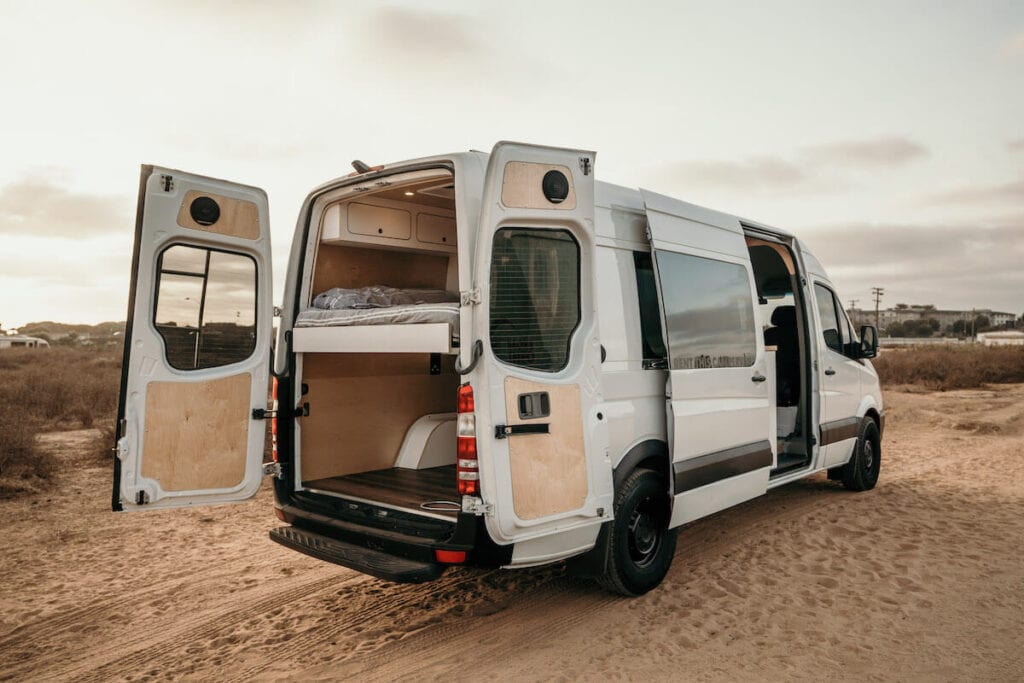 ---
Boho Camper Vans Rentals
Rental Locations: Phoenix, AZ
Boho Camper Vans has a 7-van fleet of late-90's/early 2000's Ford vans, each designed with their unique boho flare. These camper vans are equipped with running water, an outdoor shower, stove, privacy curtains, bedding, cookware, camping chairs, and a portable cooler. Just minutes away from the Phoenix airport, you can live your boho dreams for around $159/day.


---
Lost Camper Van Rentals
Rental Locations: Los Angeles, San Francisco, Salt Lake City
Lost Camper is all about comfort and affordability, and they're known for having the comfiest beds. All their campervan rentals include unlimited miles in their daily rates, as well as bedding, kitchen kits, and basic camping equipment like a table and chairs. Most of their vans have sinks and awnings (be sure to check the specific model) and all have an inside double bed, dining table, privacy curtains, and a cooler at minimum (some have refrigerators). They currently offer five different types of vans, starting at $35/day with rates varying by model, length of rental, and season. Lost Camper doesn't use any bright colors or wild paint jobs, so if you're looking for something that won't stand out this is a good bet.
---
Trekker Vans Ford Transit Rentals
Rental Locations: San Francisco and Los Angeles, CA
Trekker Vans prides itself on being a bootstrapped, locally-owned and operated business, unlike some of the popular camper van rental companies. The owners are avid outdoors-people, so they're always happy to help you plan your adventure. All their camper van rentals are Ford Transits equipped with bedding, curtains, cookware, stove, refrigerator, sink with running water, camping chairs and table. The dinette transforms into a queen-size bed that sleeps 2-3 people, and if you need room for more, they'll add on a rooftop tent. Depending on your party size, you can customize your seating to accommodate 2 or 4 people. Pricing varies by season and duration of the trip, but in the off-season, you can score a camper van rental for around $99/night with a minimum of three nights. During high season, the prices will be about twice as much. If you're looking for a San Francisco camper van rental company right near the airport, this is a great choice.


---
Ondevan Campervan Rentals
Rental Locations: Miami, Fort Lauderdale, and Orlando, FL
Ondevan Campervan is another locally-owned company with locations in Miami, Fort Lauderdale, and Orlando, Florida. It's named after the Spanish phrase, "¿A dónde van?", which means "Where are you going?" because the owners love to travel like we do, and wanted the namesake to inspire others. Ondevan campervan rentals are fully stocked with a stove, cooler, cookware, bedding, curtains, camping chairs, and table. The rental fleet has Dodge Promasters and Ford E-350s. Daily rental rates are between $59-139 depending on the vehicle. Plus, they have an online road trip map made by fellow travelers with information on where to find showers and campsites.


---
Basecamper Van Rentals
Rental Location: Salt Lake City, UT
Basecamper Vans is a campervan rental company based in Salt Lake City, Utah. They've got several vans including a Dodge Promaster City, GMC Savana, and Chevy Express that sleep 2-4 with options to add on a rooftop tent. Daily rental rates run between $99-129 depending on your trip length. All their vans are set up with cookware, refrigerator, stove, bedding, and camp chairs.


---
Voyager Campervans Rentals
Rental Locations: Minneapolis, Austin, Phoenix, Nashville, Portland, Los Angeles
Voyager Campervans has locations from east to west, which is ideal if you plan to do a cross-country one-way road trip. Their Dodge Promaster City rentals are compact and equipped with linens, cooking utensils, and cooking fuel. The daily rental rate is between $111-134 depending on the number of days and includes 250 miles per day. There's a 2-day minimum during the offseason and 3-day minimum in peak season.


---
Adventure Travel Sports Rentals
Rental Locations: Laguna Niguel CA, Las Vegas NV, Denver CO
Based out of Denver, Colorado, Adventure Travel Sports Rentals have the ultimate adventure rigs. Their slogan is, "RVs are for sightseeing, rigs are for adventure", so if that's what you're seeking you'll want to check out their rental fleet. They rent truck campers, SUVs, Winnebagos, and Sportsmobiles – all set up for 4×4 offroad adventures. Each rig comes with a variety of items, like cookware, sleeping bags, and a stove, with additional items available for rent. And, they're 4-season ready with AC and heat. Depending on the vehicle and the length of your trip, daily rates are between $150-350 and include 150 miles/day. Certain rentals are only available in a specific location, so be sure to check their inventory to find the rig and location that works for your road trip.


---
Rocky Mountain Campervans Rentals
Rental Locations: Denver, CO and Las Vegas, NV
Another family-owned and operated business, Rocky Mountain Campervans rent luxury conversion vans and vintage Volkswagen vans. The luxury campervan rentals are Dodge Promaster pop-top campers that sleep 5 and have a toilet and a full kitchen. If you're looking for something with a vintage feel, they offer Volkswagen Vanagons and Eurovans for rent. These vans sleep 4 and have a stove, small refrigerator, and sink. All of their camper van rentals are stocked with bedding, cookware, and a number of camping accessories to make your trip more enjoyable. Some of the vehicles are 4-season ready. Daily rental rates vary by season and vehicle, but range between $145-260 during winter and $155-290 during summer. Discounts are offered for longer trips.


---
Tierra Traveler
Rental Locations: Bozeman and Livingston, MT
Tierra Traveler offers Mercedes-Benz Sprinter campervan rentals outfitted with luxury amenities for maximum comfort. With two locations in Montana, they're perfectly positioned for exploring Yellowstone, Grand Teton, and Glacier National Parks. Their vans have a queen size bed, Dometic fridge, are stocked with all the camping essentials, and are ready for all four seasons with a propane heater and digital thermostat. Rates start at $325/night.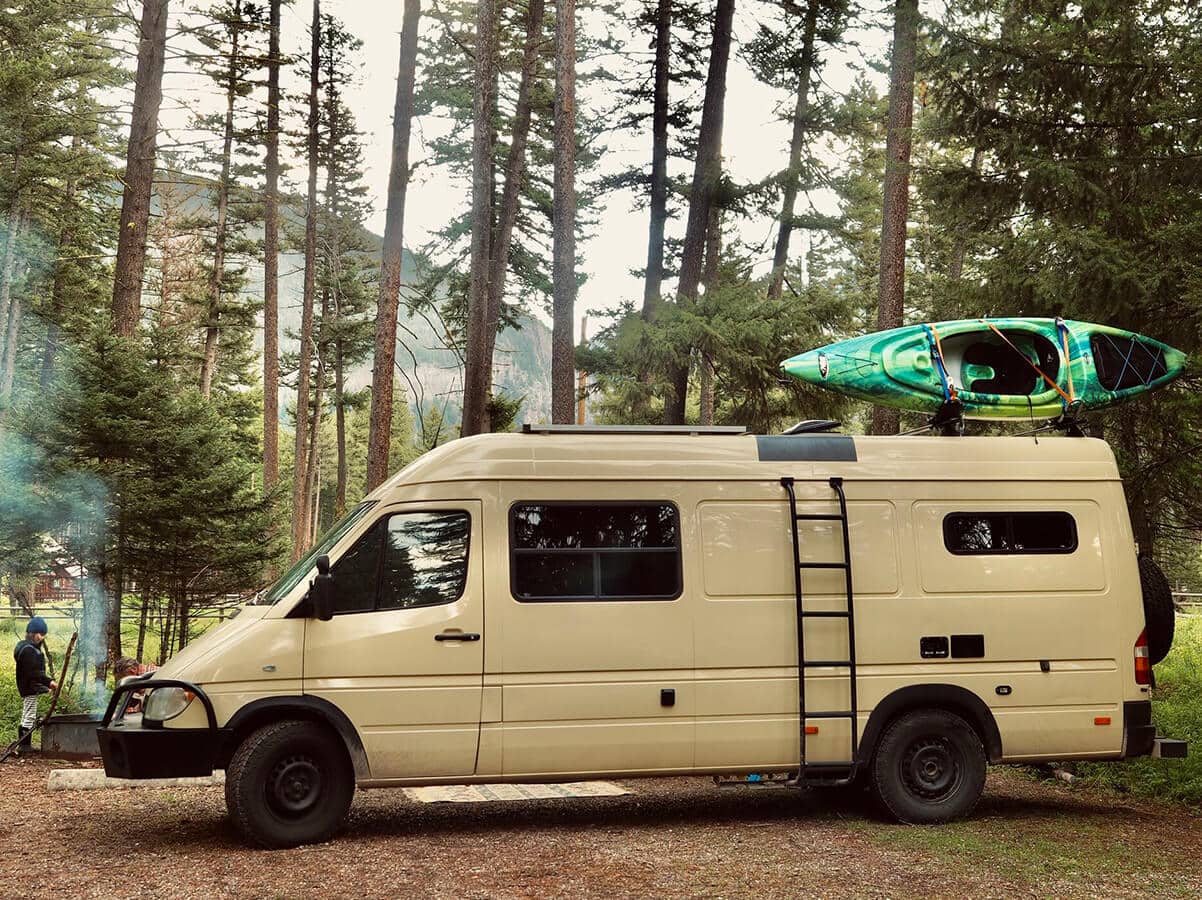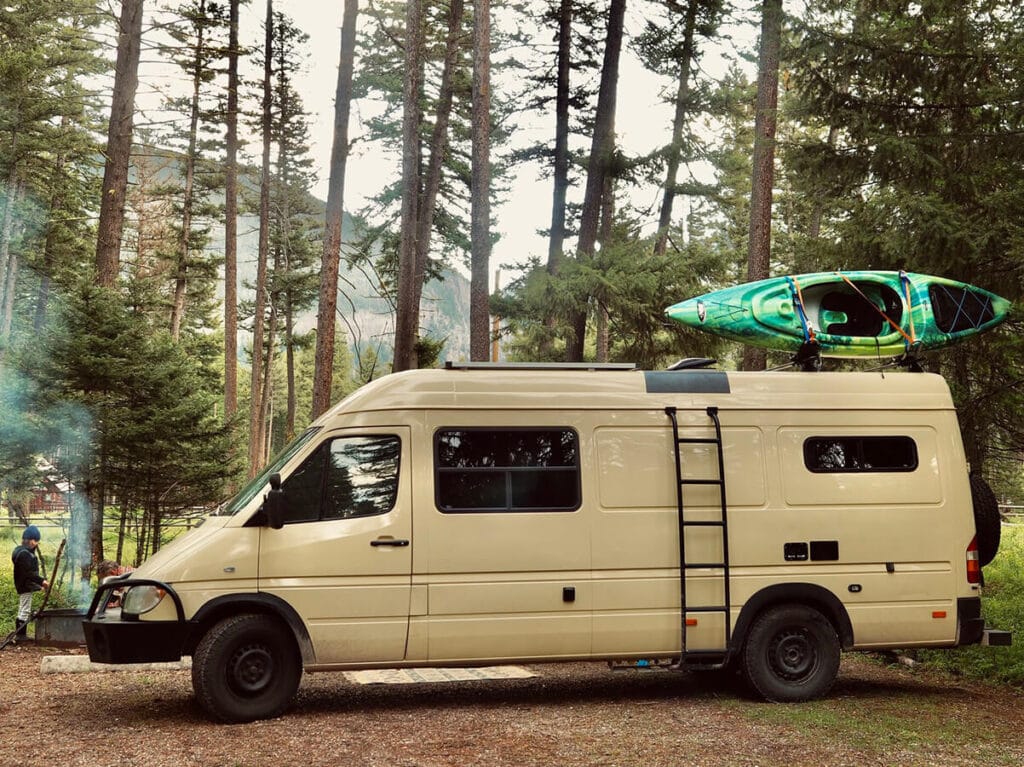 Where are you planning to explore in your camper van rental? What's on your must see-list? Share with us in the comments below!