Buying a used van for van life can save you a ton of money and time, but it also comes with risks. Unless the van was converted by a professional upfitter with a good reputation, it's hard to know the quality of the conversion and whether it will last for the long haul. In this lesson, we will talk about whether you should consider buying a used van and the pros and cons of buying a used vs a new van.
Buying a New Van
Buying a new van means an empty slate. The van is your canvas, and you can literally customize it to make it exactly what you want, from the layout to the components to the colors.
Buying new is a fun and exciting process, but whether you hire someone or DIY, you have your work cut out for you. You'll be making a lot of important decisions, which you'll get help with in this course, but be prepared for some ups and downs as you work to build out your dream van.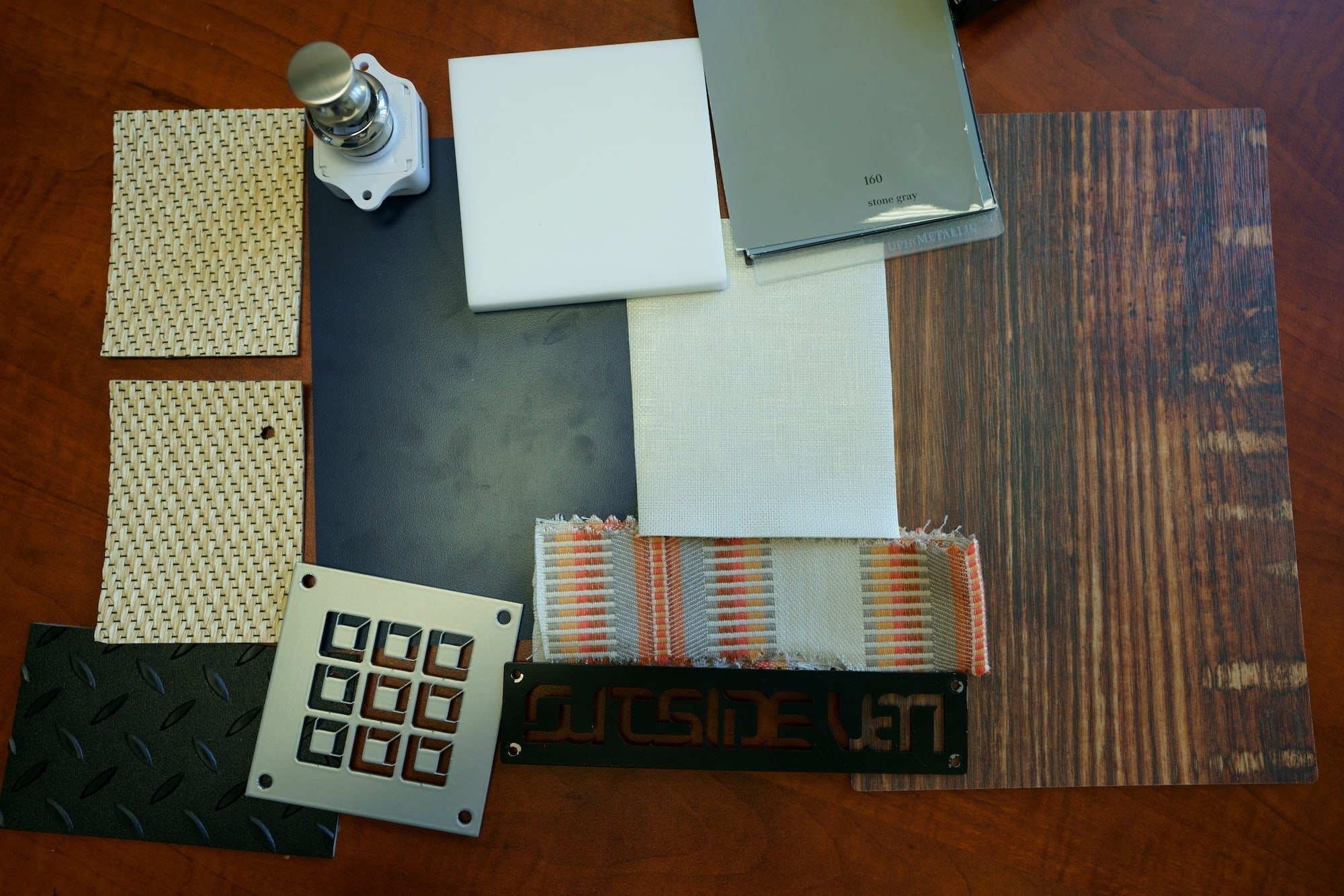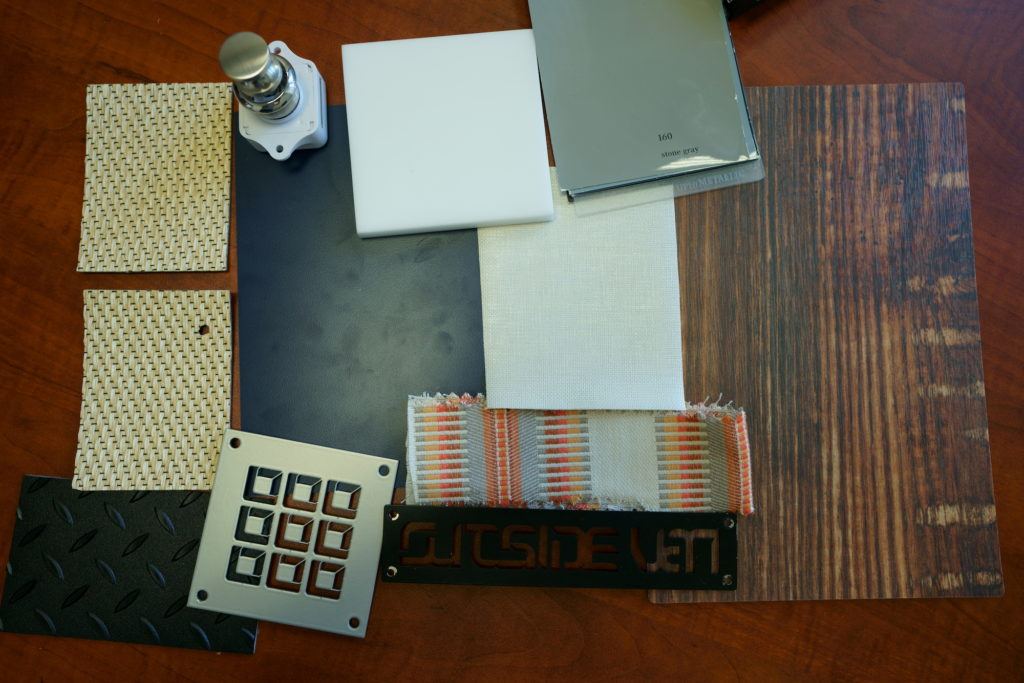 Buying a new van and building it out also takes time. If you're choosing a Sprinter, you might have to wait for the van. Then you have the build process. If you want to hit the road next week or even next month, buying new will make that impossible.
Buying a Used Van
Buying used is a great option for those of you on a tighter budget or those of you who aren't sure how long you'll want to do van life (or if you'll even like it at all!).
Getting a used, already converted van will put you on the fast track to hitting the road and gives you the opportunity to try van life without all of the work. In the process, you'll learn what you do and don't like, and if you ever decide to trade it in for something more custom, you'll have a very clear picture of what you want.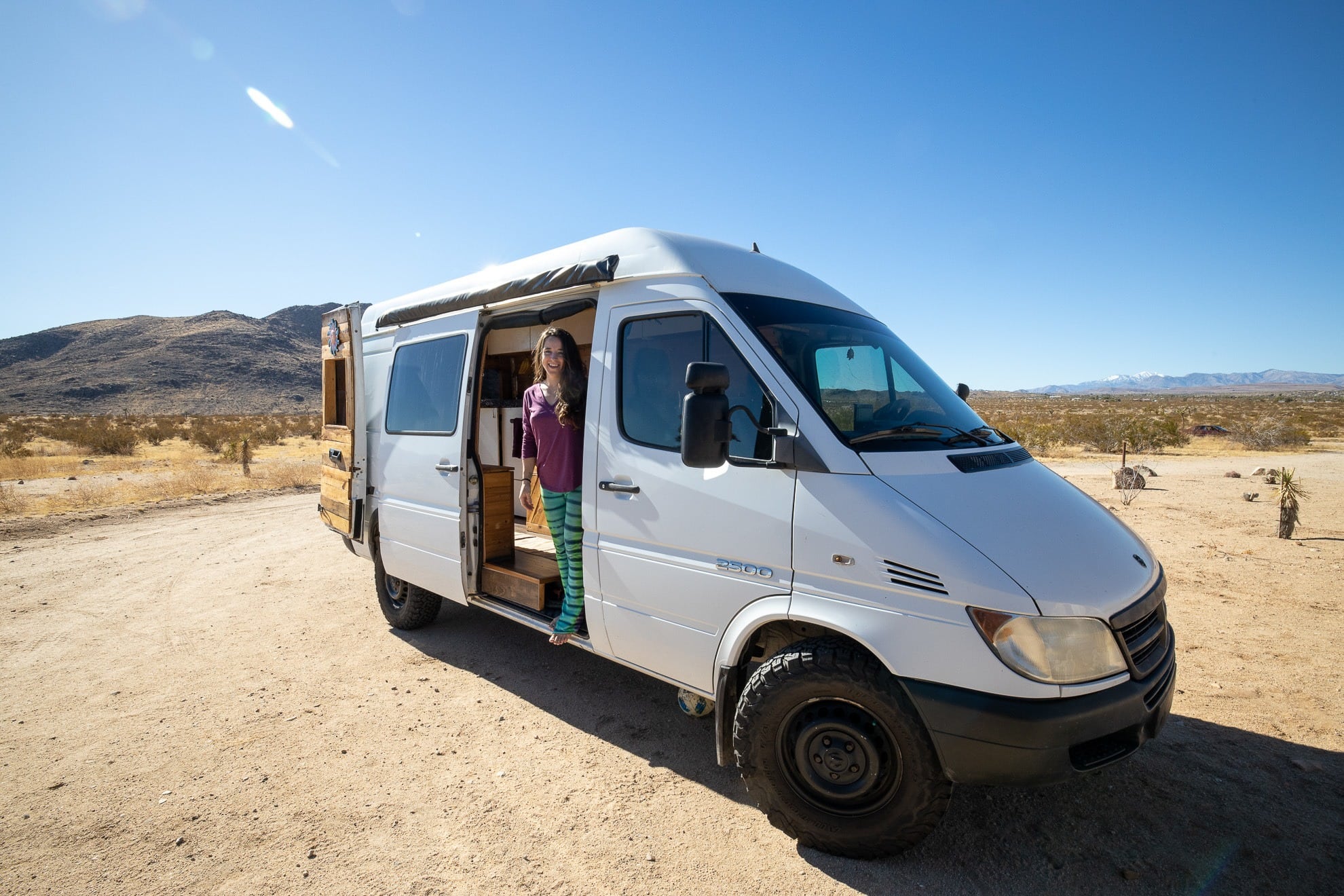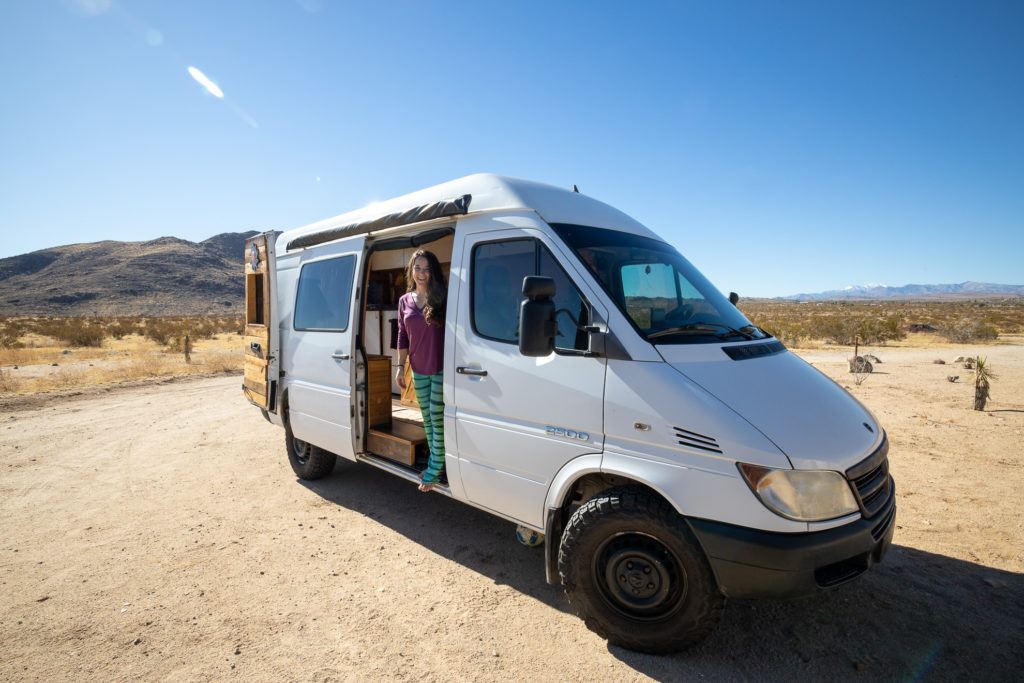 Pros of Buying a Used Van
Less expensive than buying new.
Buying an already built out van can put you on the fast track to hitting the road.
Buying an already converted van also gives you the chance to try out van life without all the upfront work.
Cons of Buying a Used Van
The downside of buying a used van vs buying new is you don't really know what you're going to get. You don't know the quality of the build or issues previous owners might have faced with their conversion. You won't know how the van is wired, if the plumbing is solid, or if the batteries are in good condition. So in that sense, it can be a bit of a gamble to buy used.
Further, if you have any problems, it's unlikely that the conversion or parts will be under warranty, and fixing the van may require more work and money than you expect. If the vehicle is still under warranty, that's great. Just be sure to contact the manufacturer to make sure the warranty is transferable.
With used vans, particularly the Sprinter, rust is the most commonly talked about issue, but it's not the only one to pay attention to.
Tips for Buying a Used Van
When you find a used van you're seriously interested in – if it's a big investment (and you lack mechanical knowledge), I highly recommend having a mechanic inspect the van before you sign the dotted line.
Also, make sure you do your homework. Speak to the owner or dealership thoroughly about everything and ask all your questions. If you've never owned or shopped for a van before, bring someone knowledgeable with you to look at the van, and get a solid rundown of how everything is set up and works before taking the leap.
I'll share a couple of links in the resources section at the end of this lesson with more advice for buying a used van.
If you're specifically looking at Sprinters, the Sprinter Source Forum and the Sprinter Van Owners Facebook Group are also good places to see what more experienced van lifers think. You'll find links to these in the resources section below as well.
Where to Search for a Van
Searching for a van should be a fun process, and while you may be eager to dive into van life, don't feel pressured to buy the first van you find. The more patient you are, the better you'll understand the market. You'll learn what a good deal looks like and things to watch out for.
Even if you're buying a new van vs a used van, patience and shopping around could save you a few thousand dollars. Depending on what type of vehicle you are purchasing, some dealers may be willing to negotiate, although that's almost unheard of with the 4×4 Sprinter.
If you're looking for a Sprinter van specifically, check out this blog post on where to find a Sprinter van for sale.
At the top of this blog post, you'll find a downloadable PDF with a full list of websites, forums, and Facebook groups where you can search for a van. So download that, bookmark those pages, and make checking those pages part of your daily routine.
Are you leaning toward buying a new or a used van? Why? Share your comments, questions, and experiences below!