We've covered some of the key considerations when packing and transitioning to van life, like what to do with your stuff and getting insurance coverage, now let's talk about a few additional items like mail, residency, and paying bills. If you plan on living in a van full-time, you may be wondering how to get packages or where to set up your home mailing address. There are some advantages of choosing certain states over others, and in this lesson, we're going to share some tips to help you make a decision.
Establishing Residency and a Home Address
If you are completely moving out of your home and have no plans to go back to your old town, figuring out where to send mail and what to have listed as your home address might be tricky.
Not only does this impact your mail, but it also affects your health insurance, your RV or vehicle insurance, and your taxes. It's also important if you plan to vote, which I obviously encourage you to do.
Option 1: Use the address of a close friend or family member
The easiest way to deal with establishing a home residence is to list your address as one belonging to a close and willing friend or a family member living in the same state as you. That way you aren't changing your official residency.
Option 2: Establish residency somewhere new
However, sometimes there are benefits to establishing residency somewhere new. States with no income tax are popular among RVers, and the favorites are South Dakota, Texas, and Florida. Each of these states has mail forwarding services that will set you up with a physical address that you can use to establish residency and then they will forward you your mail. South Dakota charges the lowest vehicle registration fees and doesn't require an annual inspection.
The thing to keep in mind is that if you establish residency in a new state, not only will you pay taxes in that state, you'll have to go there with your van to get a new license and register the vehicle. You should also acquire your RV and health insurance in this new state.
Whether or not it's worth moving your residency really depends on how long you plan to be traveling and the amount of money you'll save by setting a new residency up.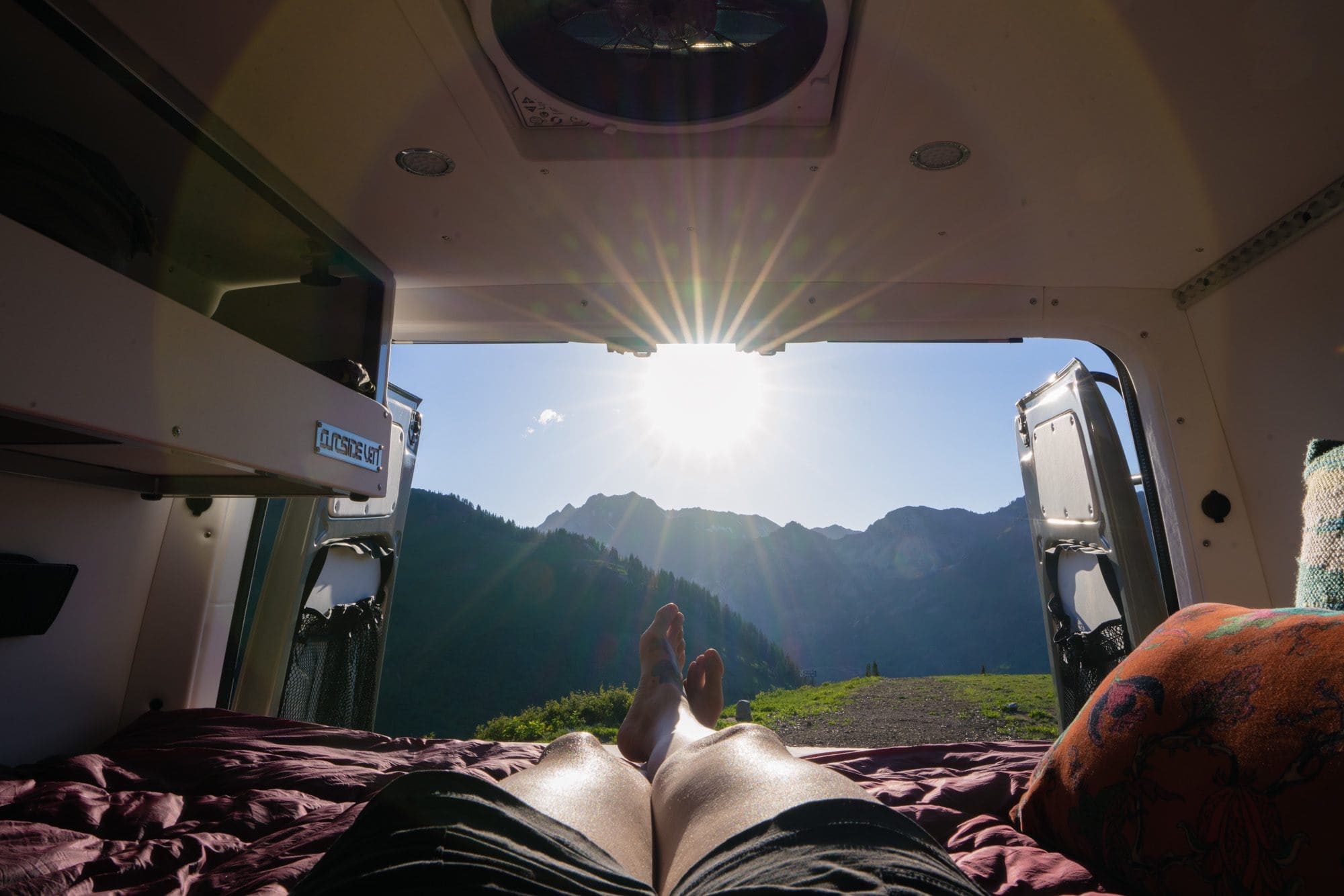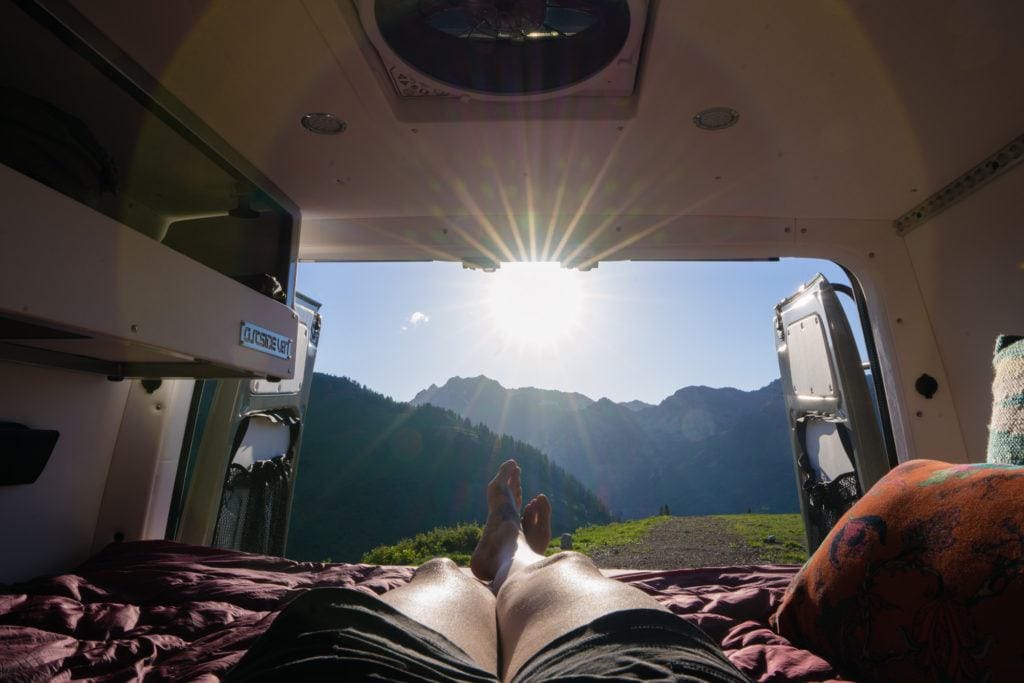 Getting Mail On The Road
Getting mail on the road can be tricky if you move around a lot. In order to reduce the amount of paper mail you receive, sign up for e-statements for all of your bills, so you won't need to worry about those. If you're subscribed to magazines or newspapers, transfer them to digital subscriptions.
Set up mail forwarding to someone you trust who can collect it and periodically send it to you on the road. Another option if you are part-time is to get a PO Box. This will keep your mail secure for those times you are gone.
Receiving packages
If you need to order something and have it shipped, there are a few options. In many larger towns, you'll find Amazon Lockers for Amazon packages. For this, Amazon will drop your package off in a locker inside of a business, email you a code, and you go pick up your package. It's super easy, but it's not as common in smaller towns.
Otherwise, some UPS, FedEx, USPS, and other shipping stores will receive packages for you. Not all locations offer this service. I typically just google "shipping store in …." and then call them to confirm they'll accept packages and get instructions.
When shipping yourself packages to stores like this, the address format is usually very important, so make sure whoever is shipping it addresses the package properly.
Mail forwarding
Another great option for full-time RVers is a mail forwarding service. There are many companies that provide this service for travelers, but some notable ones are Postal Connections, MyRVMail, and Escapees.
It works like this:
Their address is your mailing address, so they receive all your mail and you get to decide what they do with the mail.
They can throw the junk mail away, scan important documents and put them into your online mail account, or send your mail directly to you.
Your mail can be forwarded to you as often as you want, to campgrounds, friend's homes, or a post office with General Delivery.
You can even request documents to be shredded upon receipt.
The perk of this option vs a traditional PO box is that your mail is handled by a real person, so you get to talk to them directly and you can access your mail nearly any day of the week.
It's a reliable service that gives you the ability to have a permanent mailing address while on the road without worrying about changing your address every time you move.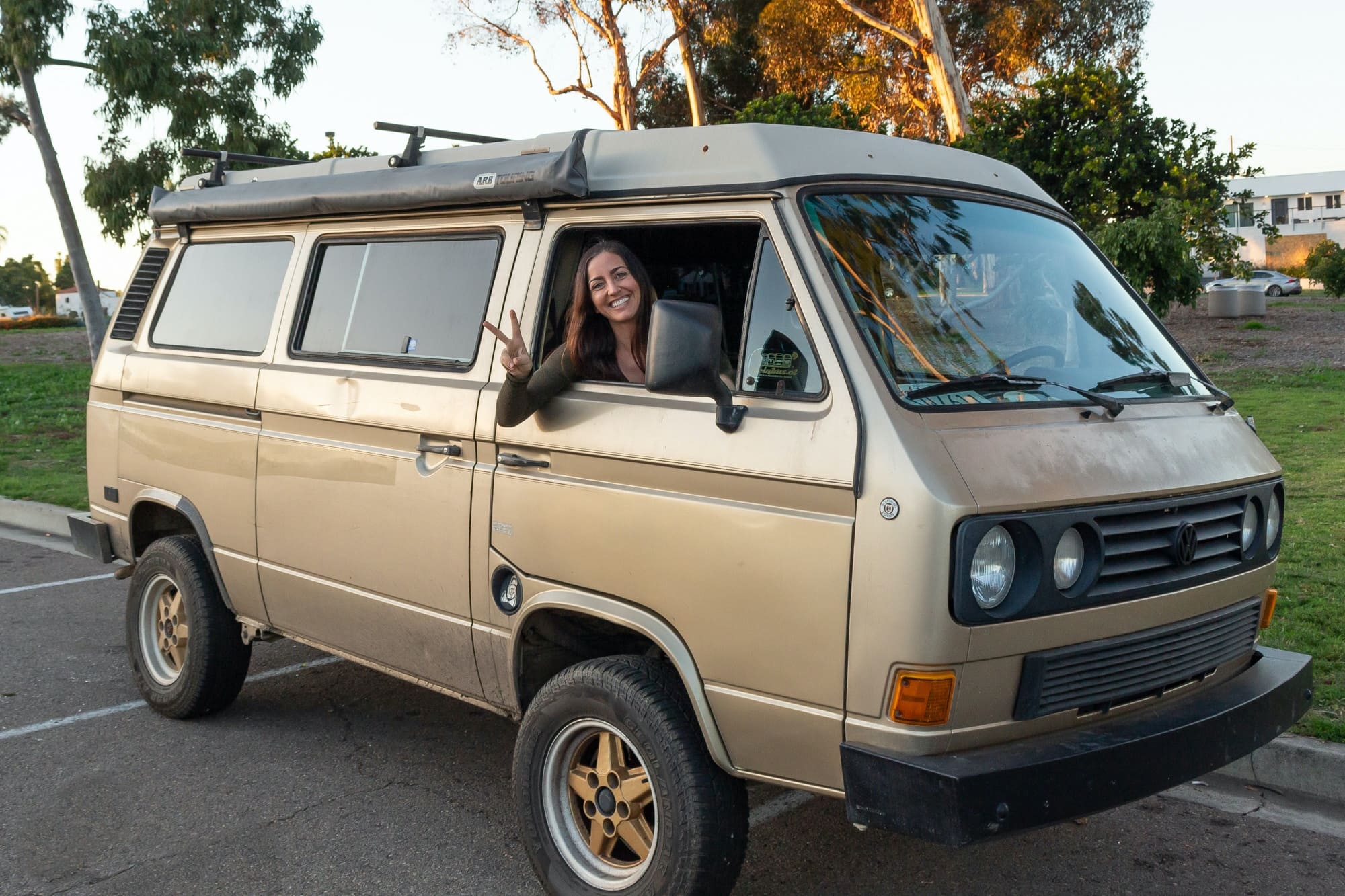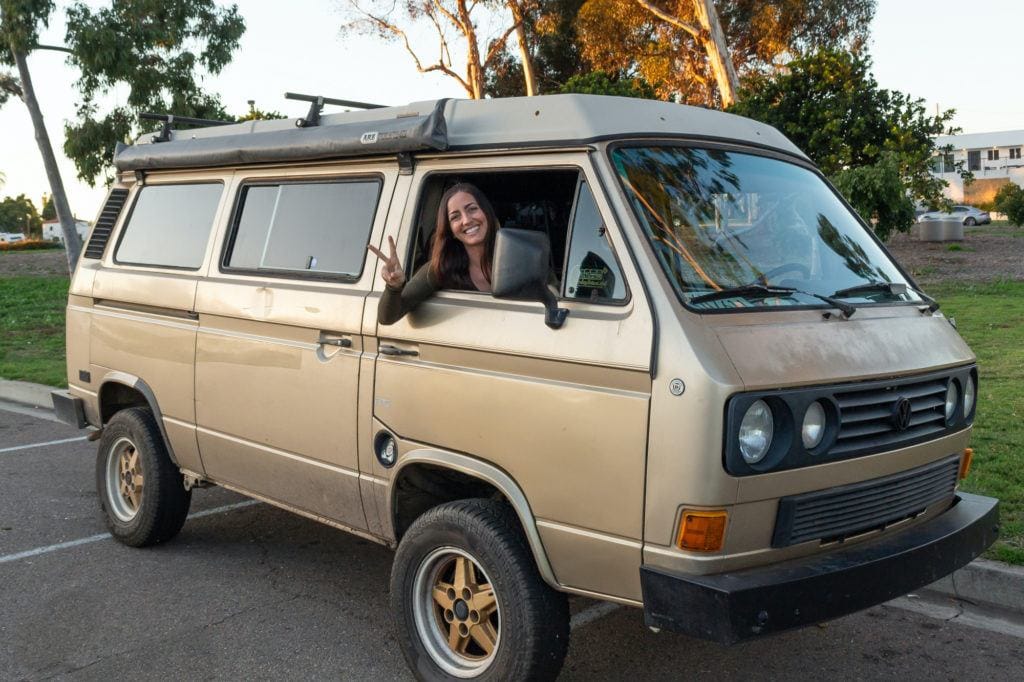 Paying Bills And Van Life
Fortunately today, most bills can be sent electronically and paid online. Before you head out in the van, contact your bank(s) and service providers or login online, opt-out of paper mail, and request e-statements instead.
If you have issues, inform them that you'll be traveling for x-amount of time and need an option to pay online or mail a check. It shouldn't be an issue, but to avoid hang-ups or late fees the first month, it's best to take care of this ahead of time.
If you aren't worried about overdrawing, consider setting up all of your bills for autopay. That way you'll be guaranteed to never miss a payment.
Also, notify your bank(s) that you'll be traveling regularly and do not want a hold placed on your cards from frequent irregular locations. Sometimes a hold is placed on your card automatically if your bank notices you're withdrawing money in Texas and then 3 hours later you're gassing up in New Mexico for example. Just let them know ahead of time and it shouldn't be an issue.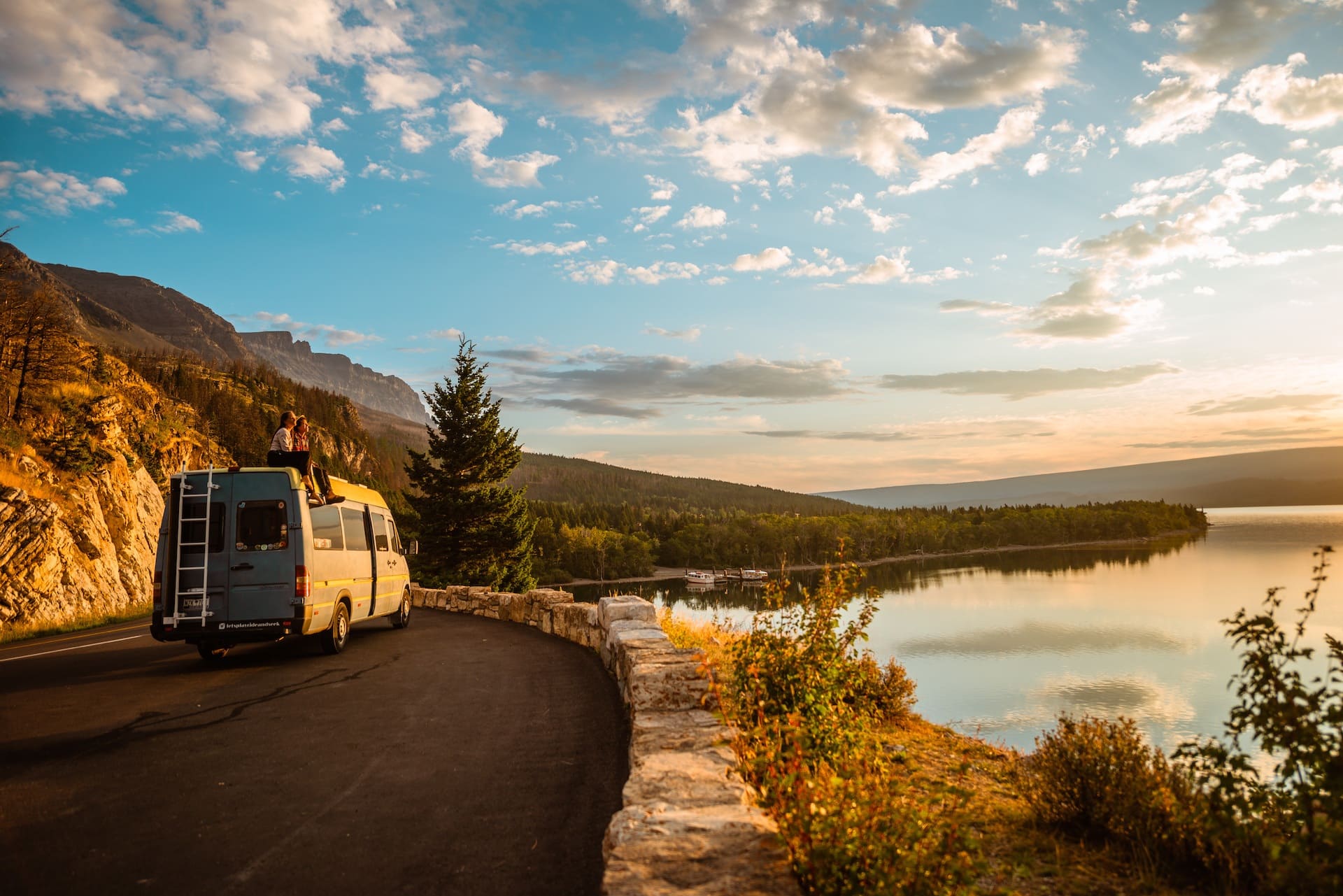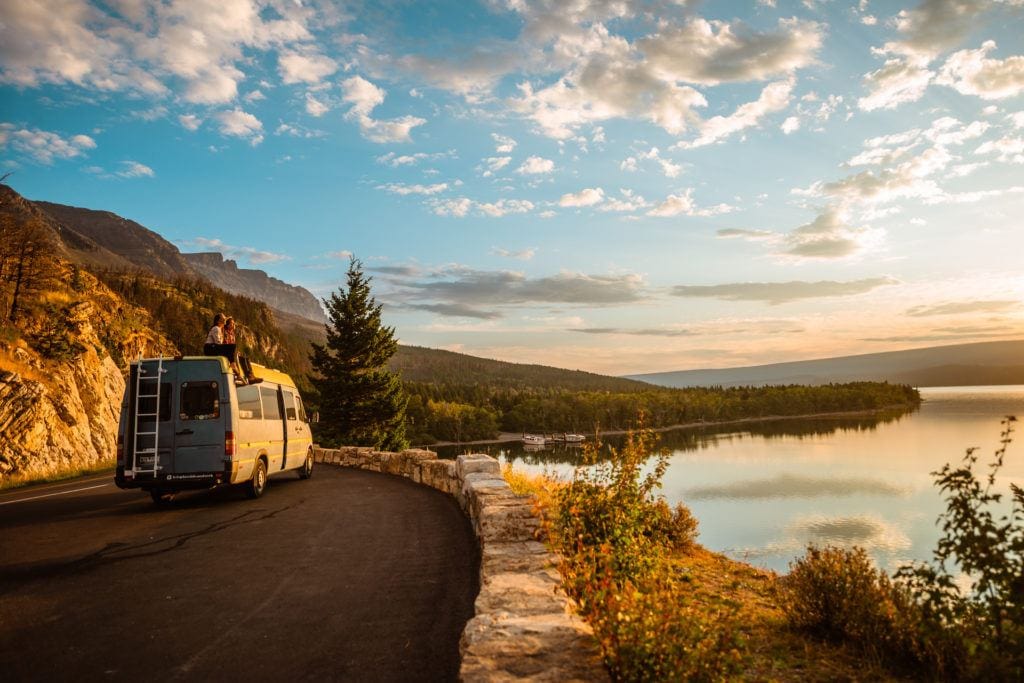 Resources Section
Explore more van life lessons in Module 3
Where are you establishing residency as a van lifer? Share your questions, tips, and experiences down in the comments, and make sure to sign up for course updates here.