For many women, the thought of getting dirty and dusty while camping is a big enough reason to stay home. Now, I don't mind a little grit and I'm certainly no beauty queen, but I also don't like feeling like a hot sweaty mess when I'm out camping or on the road for days, weeks, or months at a time. So, I thought I would share some of my favorite outdoor camping tips for women along with products that help me stay fresh whether I'm on a road trip, living out of my van, car camping, or enjoying a music festival.
The idea for this post came about when I was having lunch with one of my city-dwelling gal pals and we were talking about some of my recent outdoor camping adventures. This was her response:
"Wow. That sounds like so much fun…but I don't think I could do it. Being all dusty and dirty and not having a shower….how do you handle it?"
Our conversation made me realize that for many women, this is a HUGE barrier that prevents them from getting outside and I want to show you that camping and going a few days without a shower does not have to result in unkempt hair and a dirty face.
Here are 12 camping tips for women to help you feel fresh and clean while still enjoying the outdoors.
Women's Camping Tips for Managing Unruly Hair
Keeping your hair from becoming a dreaded mess after enduring the elements along with days of no showering can be a challenge for many outdoor women. Here are a few tips for how I deal with my mop.
Choose a braid over a bun
My first camping tip for women is to avoid messy buns or loose ponytails. These can cause giant knots that are a pain to untangle.
Instead, go for a low braid that will keep your hair contained while being less prone to snarls.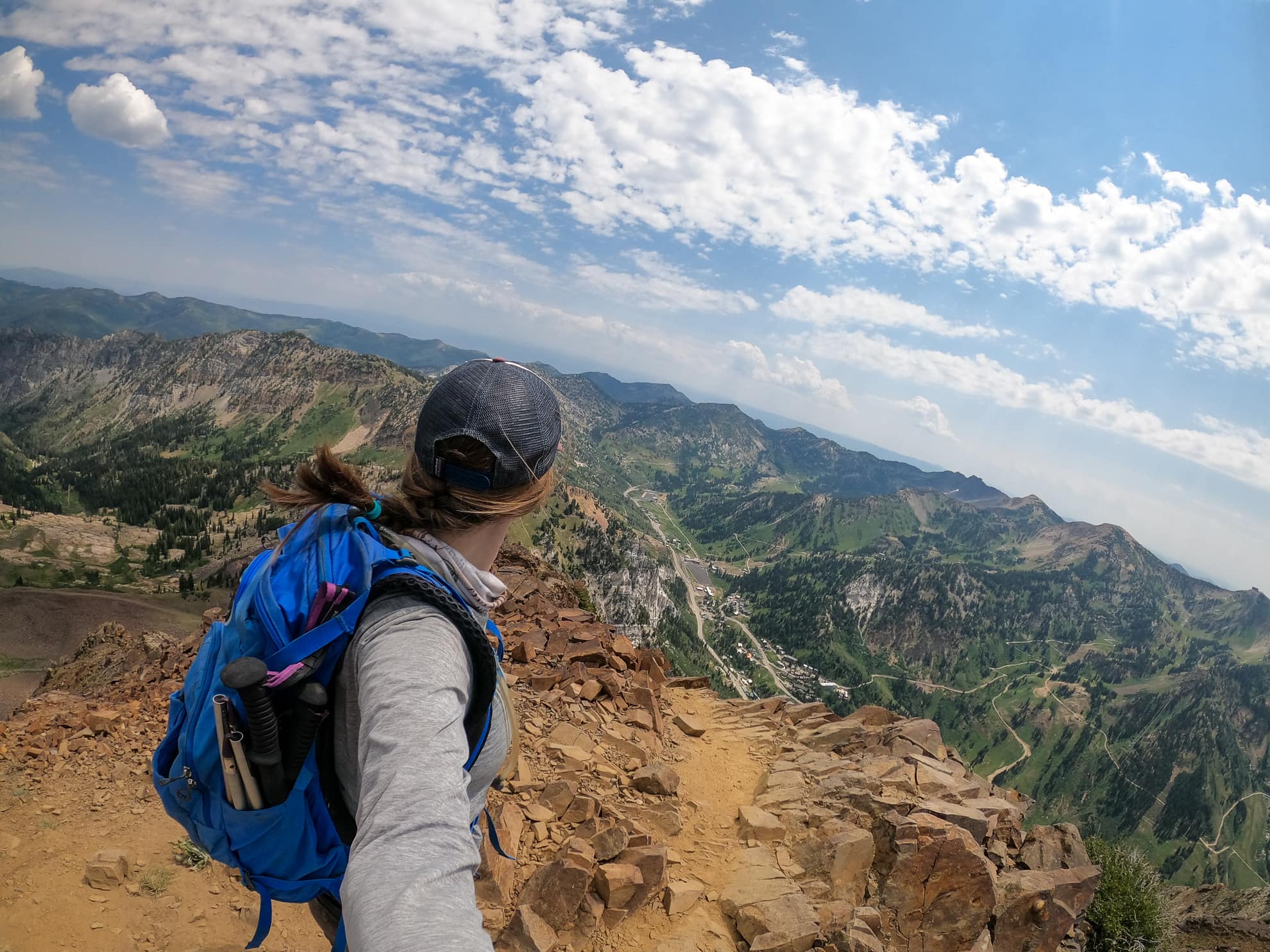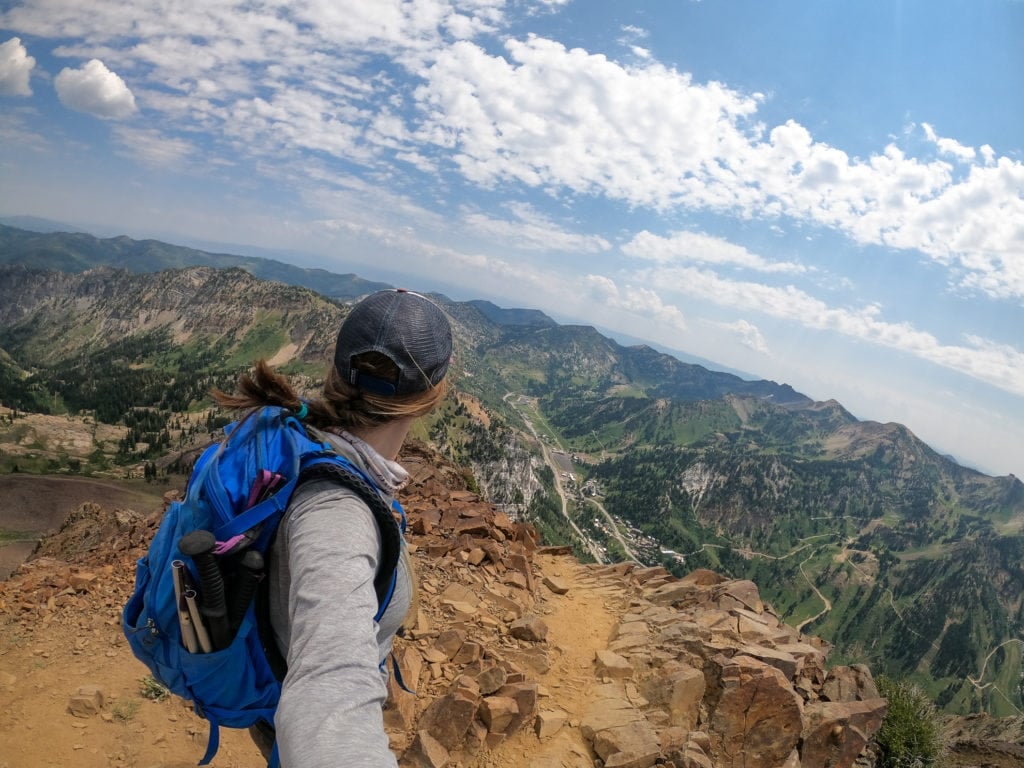 Invest in a good hairbrush
Second, whenever I travel, I bring my Mason Pearson Pocket Hair Brush with me. When I first saw the price of these hair brushes, I gasped…as I'm sure you will. But after 2 years with mine, I am a total convert!
The pocket-size is perfect for traveling but more important, I'm able to effortlessly comb through my hair from top to bottom in a single stroke. If you're prone to tangled hair, especially when camping, I highly recommend investing in this brush.
If you're looking for something a little more budget-friendly, the Giorgio Eco-Friendly Wooden Bristle Hairbrush is also a great option (it even comes in a small, travel-friendly size).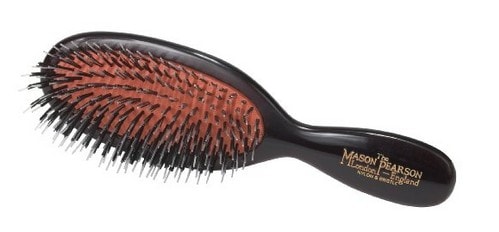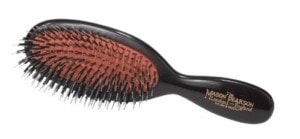 Use a hair moisturizer for dry hair
I recently discovered these individual coconut oil packets by Carrington Farms. When my hair gets really dry while camping and needs a little shine, I dabble a little of this coconut oil on my fingers and rub it into the ends of my hair.
Whatever is left in the packet, I then use to moisturize my hands and face.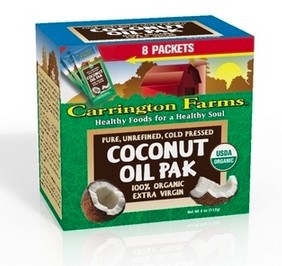 Use dry shampoo for greasy hair
Alternatively, if I'm in a humid environment and my hair is greasy, I'll apply a small amount of Oscar Blandi Pronto Dry Shampoo to soak up the grease and give my locks a little oomph.
This stuff has a nice scent and is best applied using your fingers rather than straight from the bottle. It's not cheap, but the 1-oz bottle should last you quite a long time.


Wear a hat to hide messy or dirty hair
Finally, when all else fails, wear a hat. Hats cover up greasy locks and can help keep your hair from getting even more tangled. My absolute favorite hat is the Wallaroo Sedona hat I'm wearing in the photo below. I also love a good trucker hat and am really digging Prana's fun and bright La Viva trucker hat collection.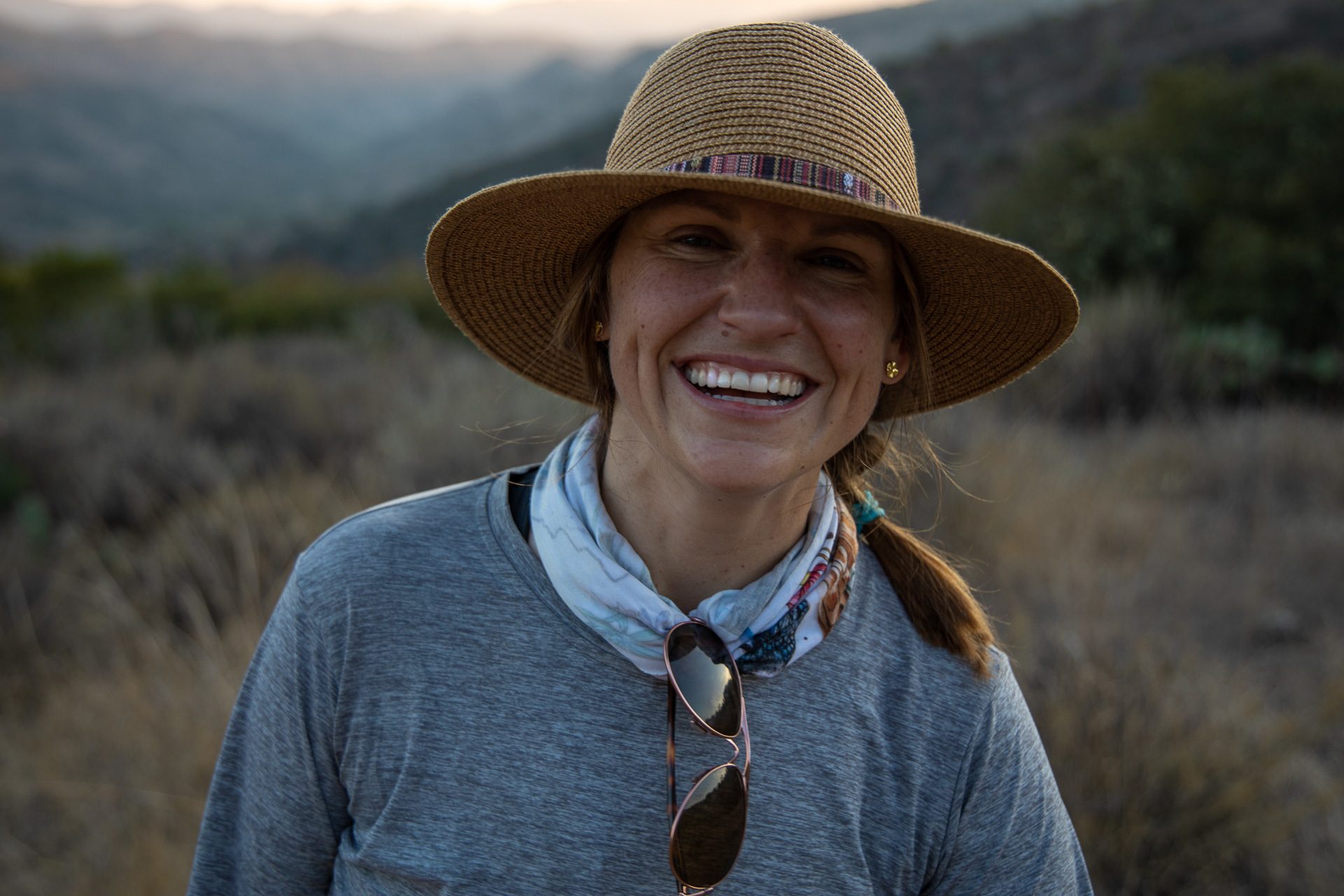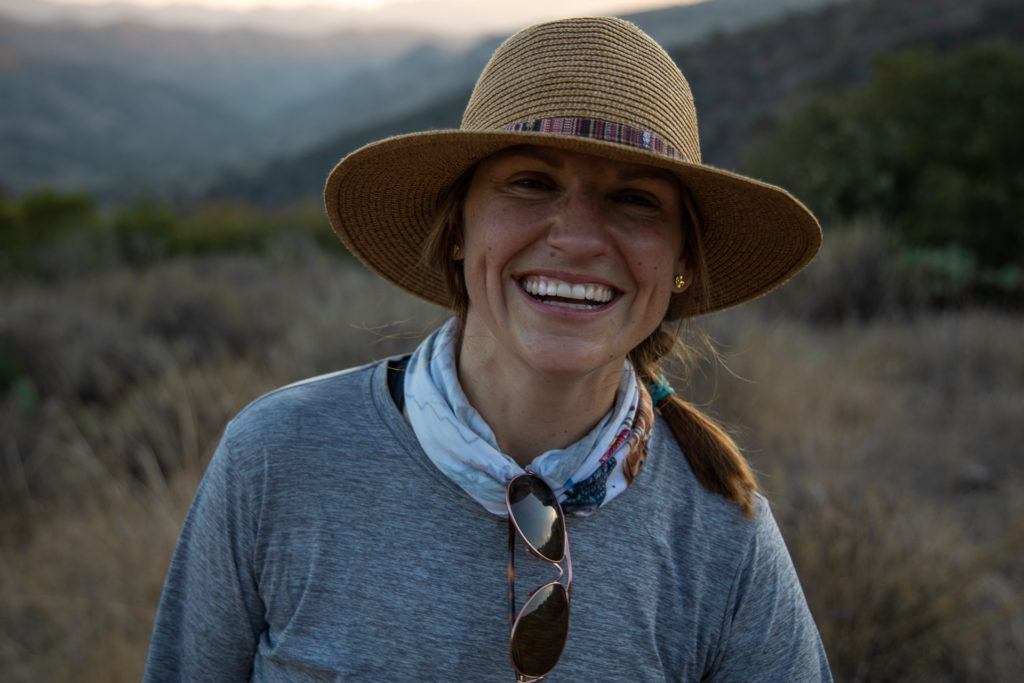 Women's Camping Tips for Keeping Your Face Fresh & Clean
Keeping your face clean is one of the best ways to feel fresh while camping. Here are a few camping tips for women that will help you keep your face feeling clean and bright.
Use Face Wipes
Wet wipes are a woman's best friend while camping and I absolutely love Neutrogena's Calming Cleansing Towelettes. These gentle pre-moistened cloths remove any makeup you might be wearing, including eye makeup, and leave your face feeling cool and refreshed.
I like to use one cloth at night to clean up and also first thing in the morning to wake up before I emerge from my sleeping bag.
Pro tip: to save on room, just put the number that you need for your trip in a small Ziploc freezer bag.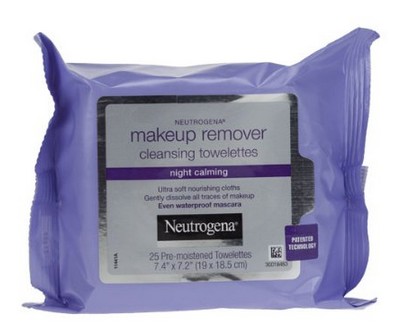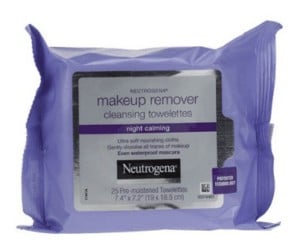 Apply tinted sunscreen
If you want to avoid cancer, not to mention wrinkles and early aging, wearing sunscreen in the outdoors is critical. To simplify your beauty routine while camping, skip the makeup and wear tinted sunscreen.
This lightly tinted SPF 30 broad-spectrum sunscreen by MDSolarSciences is perfect for outdoorsy women who like to camp. It will blur pores and imperfections and leave your skin feeling smooth and moisturized. The active ingredients – zinc oxide and titanium oxide – are also considered safe by the Environmental Working Group (EWG), an organization that studies the cancer risk of different types of sunscreens.
The bottle is 1.7 ounces and takes up hardly any room in your bag.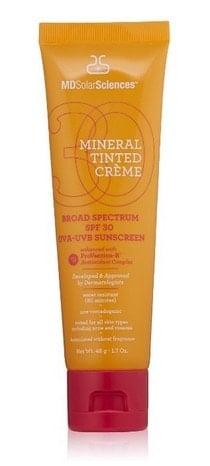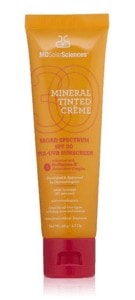 Be selective about make-up
I am a big fan of ditching the makeup while I'm camping or on the road…all you really need out there is a smile!
But…if I had to choose only one cosmetic product to bring with me on a trip, it would be Stila's Stay All Day Waterproof Liquid Eye Liner. It goes on flawlessly, makes your eyes pop, and never smears even when you are sweating.

Use Lip Balm to prevent dry and cracked lips
The mountains can suck the moisture right out of those beautiful lips, leaving them cracked and dry. My go-to lip balm is Jack Black Intense Therapy Lip Balm with SPF 25 in the natural mint flavor.
It goes on clear, lasts for hours, and provides added protection against the sun, keeping your smile camera ready.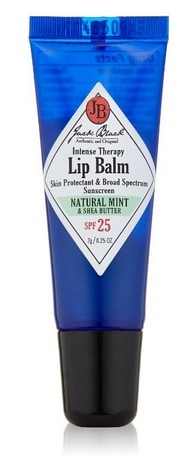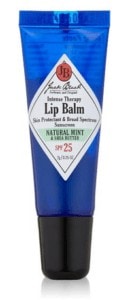 Body Care Camping Tips For Women
Neglecting basic body care is a sure way to feel grungy and dirty while camping. Below are a few tips and products that I like to use while camping to keep my body fresh and clean.
Opt for Natural Deodorant
I stopped using antiperspirant years ago when rumors started coming out about its connection with breast cancer. I feel my body has adjusted, and I swear I don't smell 🙂 …But every now and then, I want some sort of additional protection – whether I'm off to a fancy dinner, a sweaty concert, or a challenging hike with friends.
In those cases, I use the Crystal Body Deodorant Stick. This naturally occurring salt-based stick kills the bacteria that make you stink without all of the nasty stuff that is found in chemical-based deodorants.
To apply it, just brush a bit of water over the end of the stick and then rub it onto your armpits. It goes on clear, leaves no residue, and has no scent. I tested this in the muggy Belize jungle and found it to work much better than other natural deodorants I have tried. It's also very compact making it convenient for traveling or on the trail.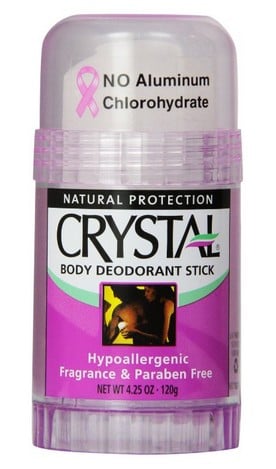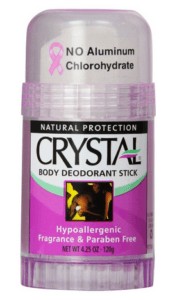 Use a pee funnel
If going to the bathroom in the woods scares you, you aren't alone. With enough practice, squatting does get easier…but if you just can't seem to get it down, you might consider a Go Girl.
The Go Girl is basically a funnel you can use to direct your pee into to help reduce that awful splattering that's common when peeing in the outdoors as a woman.
The Go Girl also allows you to pee standing up or to even go in a bottle if it's freezing outside and you don't want to leave your tent.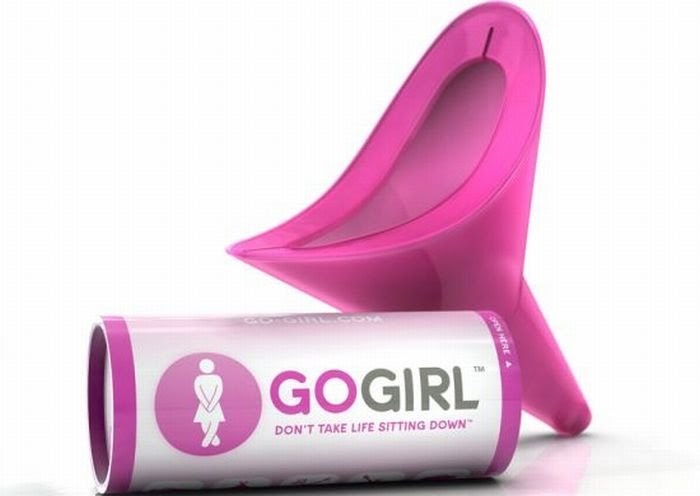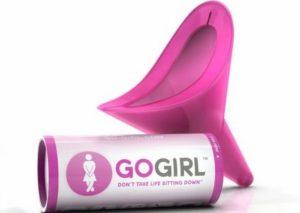 Always wipe after peeing
No blushing here. It's totally normal to want to keep your lady parts clean and fresh while camping! Wiping after peeing is a key way to stay clean down there and avoid the buildup of odors.
A pee rag like the ones made by Kula Cloth is great to have on hand when hiking, backpacking, and camping. Simply wipe after you pee and wash the rag when you get home or to a place where you can do laundry.
Another option, of course, is to use toilet paper – just make sure to bring a ziplock bag or other waste bag along so you can dispose of it properly. Discarding toilet paper in the ground is NOT ok – no one wants to see your used tp on the trail or behind a tree at the campsite.
I used these Swipes Lovin' Wipes during my week at Burning Man, both in lieu of TP and to clean up at the end of the day. They definitely did the trick! Just remember that Leave No Trace principles require that you pack out any trash, including these.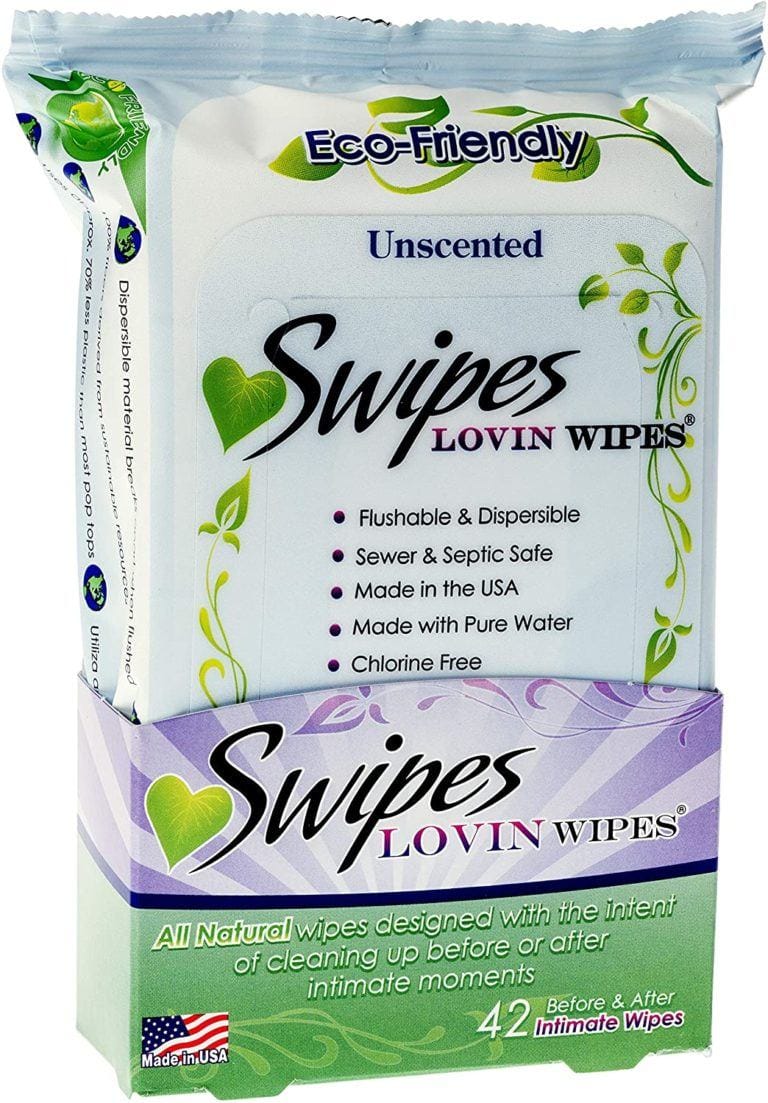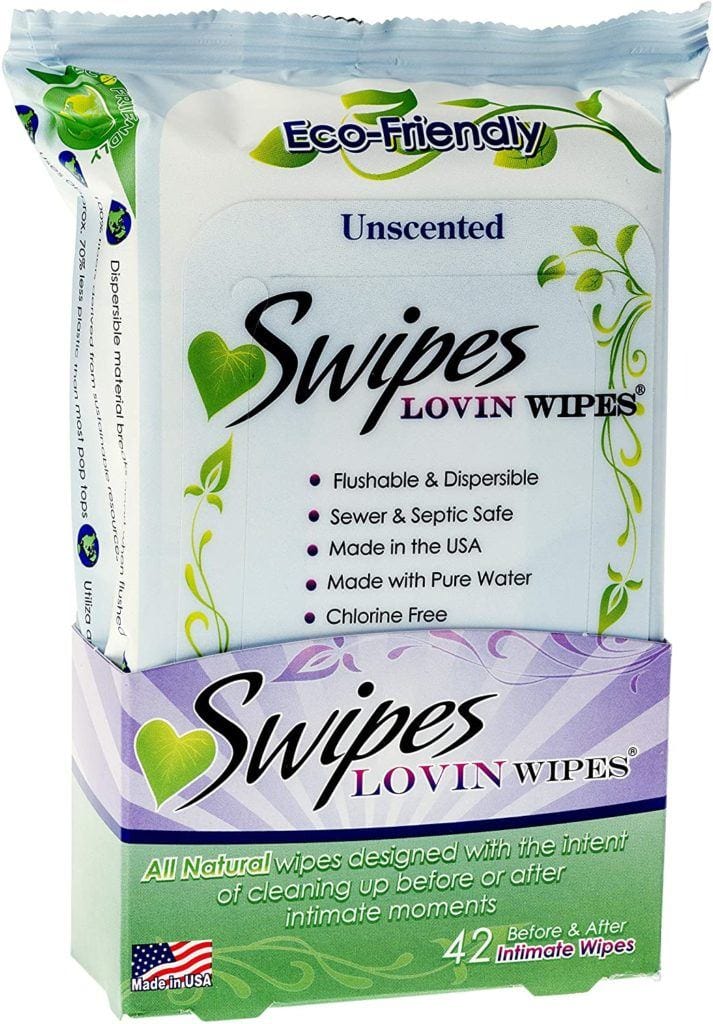 Wipe Down With Body Wipes
If you're feeling especially dusty and dirty while camping or after a long day on the road, these Sea to Summit Wilderness Wipes will do the trick. They're larger than regular wipes and are perfect for giving your entire body a wipe down.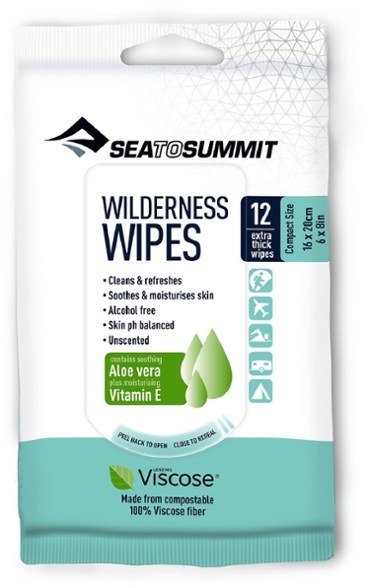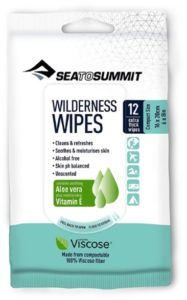 General Hygiene Camping Tips for Women
Pack Some Hand Sanitizer
In case there isn't a sink nearby which is quite likely if you're camping or on the road, pack some hand sanitizer so you can disinfect as needed. Essential times are after filling up gas, stopping for supplies, relieving yourself, and before cooking at camp.

Take a Dip!
Anytime there's a body of water around (that's ok to get into, of course), take a quick dip! It's a great way to rinse off the dust and dirt and you'll feel refreshed and rejuvenated in no time. I always like to pack a swimsuit and a quick dry microfiber towel so I can towel off afterward.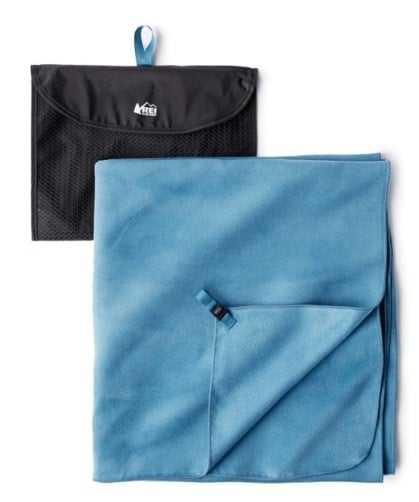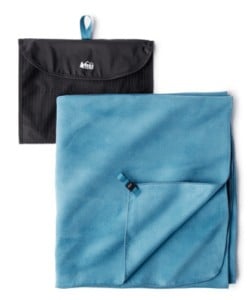 Hopefully, these camping tips for women give you some helpful ideas for staying fresh and clean on your next outdoor adventure whether you're camping or road tripping. That being said, the most important thing to remember is that when you are out there doing what you love, you are going to be glowing no matter what!
For more women's camping tips, be sure to check out our post on Backcountry Female Hygiene Tips: Staying Clean On Outdoor Adventures.
What are your favorite camping tips for women when you're out on the road or trail? Leave a comment below!