Stealth camping is the act of camping in an urban area without drawing attention to yourself or your van. If you work in a city and want to live in your van, you'll likely be stealth camping on the regular. Even for those of you who only visit cities once in a while, it'll be helpful for you to know some basics about how to stealth camp.
With the growing popularity of van life, stealth camping really isn't so stealth anymore. As more people are living in their vehicles, some by choice and some not, many cities like San Diego and Santa Barbara have made it illegal to sleep in your car. Unfortunately, these cities have experienced people acting disrespectfully, littering, and going to the bathroom on the streets and in parking lots.
A lot of people know how to recognize camper vans by now, but there are still ways to stealth camp, as long as you're conscientious and respectful when doing so.
Tips for Blending In While Stealth Camping
Make your van as non-suspect as possible
If you plan to frequently stealth camp in cities, you'll want your vehicle to be as non-suspect as possible. Fewer windows and not having a ton of stuff hanging on the outside of your van – like bikes, AC units, an awning, and high profile solar panels – will make it more difficult for someone to tell the difference between a work vehicle and your home on wheels.
You also want to avoid putting your Instagram handle or any noticeable artwork on the outside of your van if you want to be stealth. The key here is to try and blend in.
Now with that said, my van isn't that stealth and we've gotten away with stealth camping a number of times. Having a clean and well-kept van is very important. People are less likely to be suspicious if your van looks like it belongs to a responsible, law-abiding citizen.
Only use your overnight parking spot for sleeping
Second, try not to hang out in your van with the lights on and curtains down at night. Try to hang out somewhere like the beach or a park while you're eating dinner and only go to your overnight parking spot when you are ready to turn in for the night.
As soon as you get to your spot, put your privacy shades up, dim the lights, and avoid going in and out of the van so you don't draw attention to yourself. If you need to run your fan, don't open your vent all the way. This is an easy giveaway that someone is sleeping inside.
Have a way to use the toilet inside your van
You should have a way to go to the bathroom inside of your van. If you're parked in a neighborhood, you don't want to be going in and out of your van when you need to pee in the night, and you definitely don't want to be peeing outside on someone else's property.
As I mentioned in the lesson on campervan bathrooms, if you don't have a toilet in your van, a pee jug is a good option.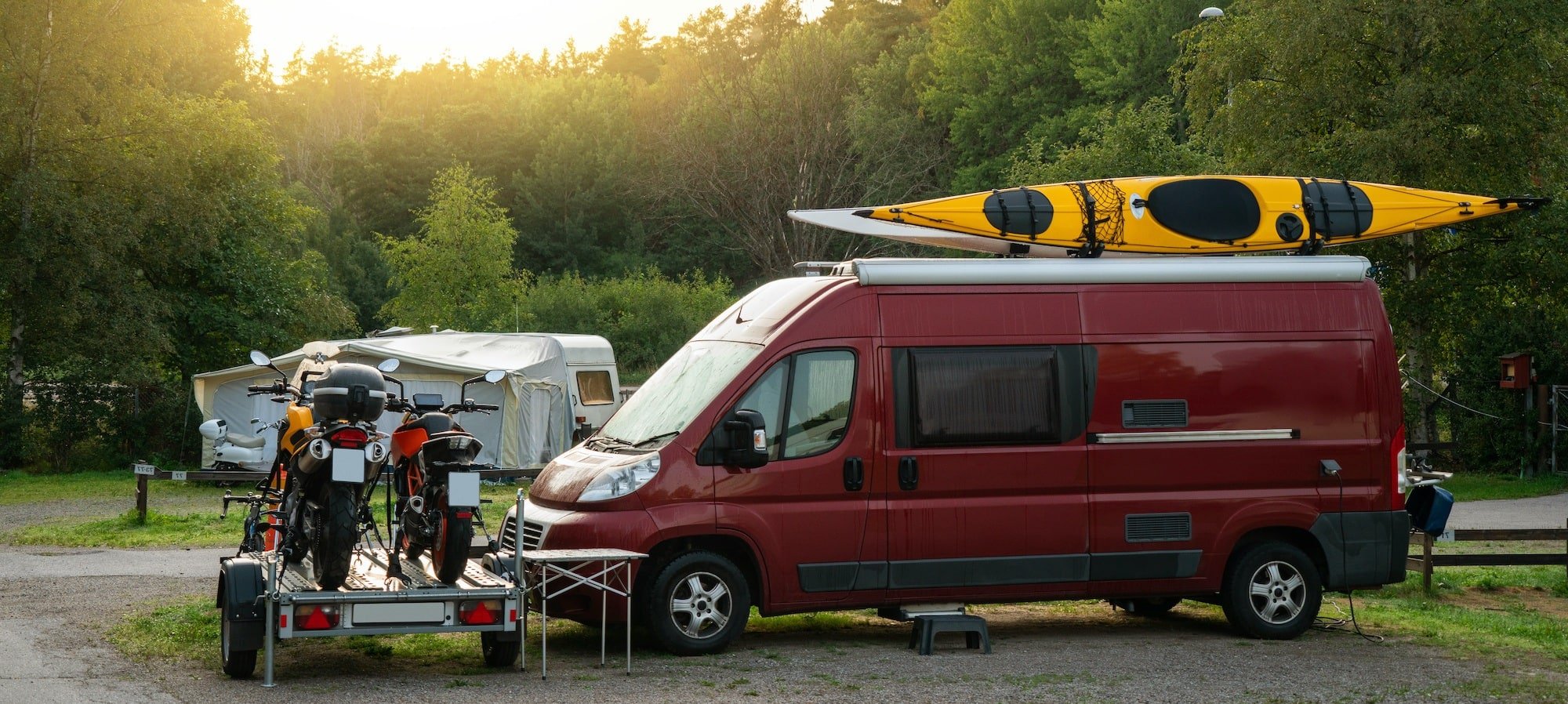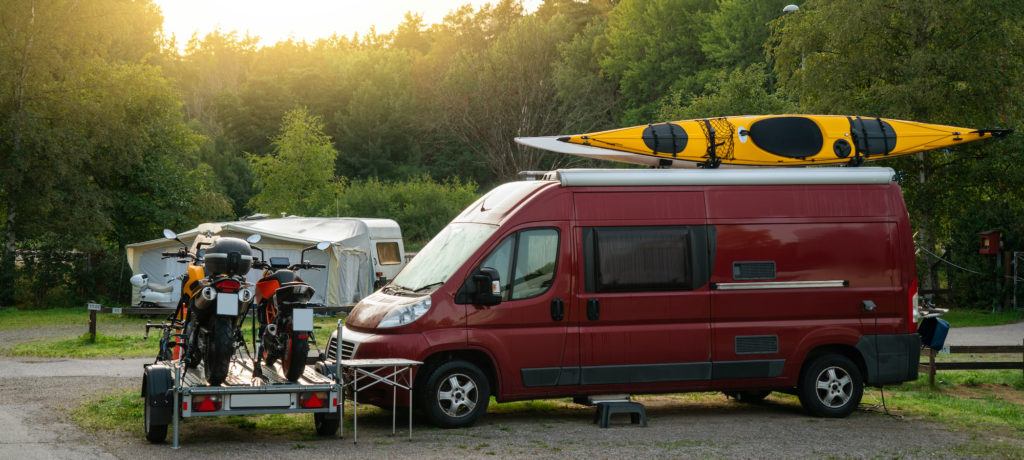 ---
Where to Park When Stealth Camping
The first rule of thumb for stealth camping is don't park anywhere where there are signs that say "no overnight parking." If you ignore these signs, you're asking for a midnight knock from the cops.
Neighborhoods with street parking
When it comes to parking, what has worked for us is to find a spot in a neighborhood where most people park on the street. If people don't have driveways and everyone is parked on the street, someone isn't going to notice if there is a new car on their block.
Most people would just assume that the van must belong to a neighbor or someone visiting a neighbor. This is much better than parking in a quiet residential neighborhood where a single random van on the block would appear suspect.
I'd just recommend that you avoid parking directly in front of someone's house or walkway. If parked in a residential neighborhood, you'll want to relocate your vehicle first thing in the morning and also avoid parking in the same place more than a couple of nights in a row.
Industrial areas, near bars, or at retailers that allow overnight parking
Other good options for overnight stealth parking are industrial areas and neighborhoods with bars where people might leave their car parked overnight to avoid driving home.
In the previous lesson on how to find places to camp, we also mentioned Walmart, Cabelas, and other retailers that typically allow overnight parking.
Above all, someplace safe
No matter where we choose to stealth camp, we try to choose a place that is well lit and feels safe. If a neighborhood feels sketchy, move on. Your gut instinct is very important for all of your van travels, but particularly when you are staying in cities.
We'll talk more about safety later in this module, but I always like to sleep with my keys in the same place so I can grab them quickly if needed. I also like to park in a place with an easy exit just in case it comes to that, although I haven't had any issues that required a quick exit in the four years I've been doing van life.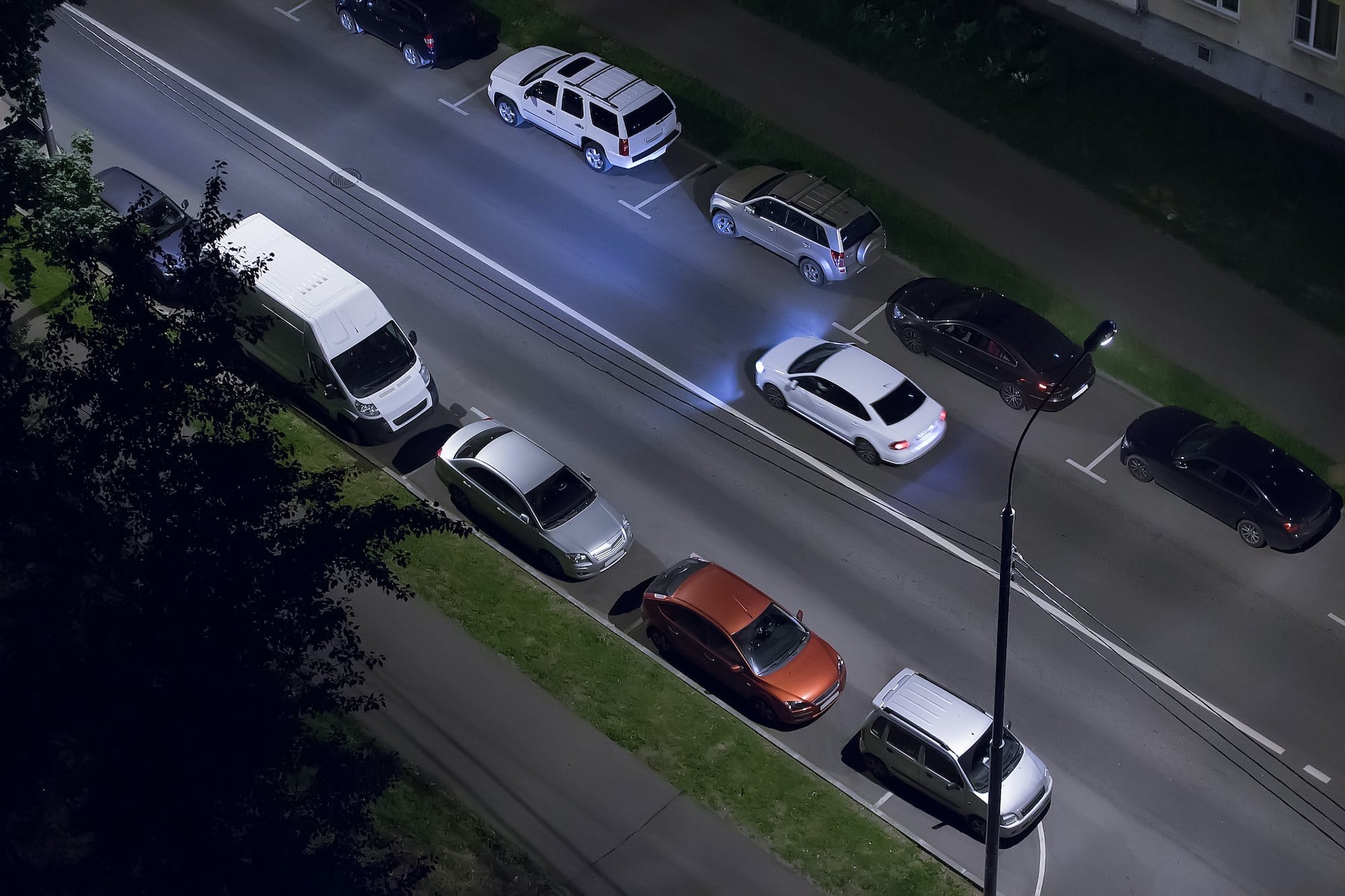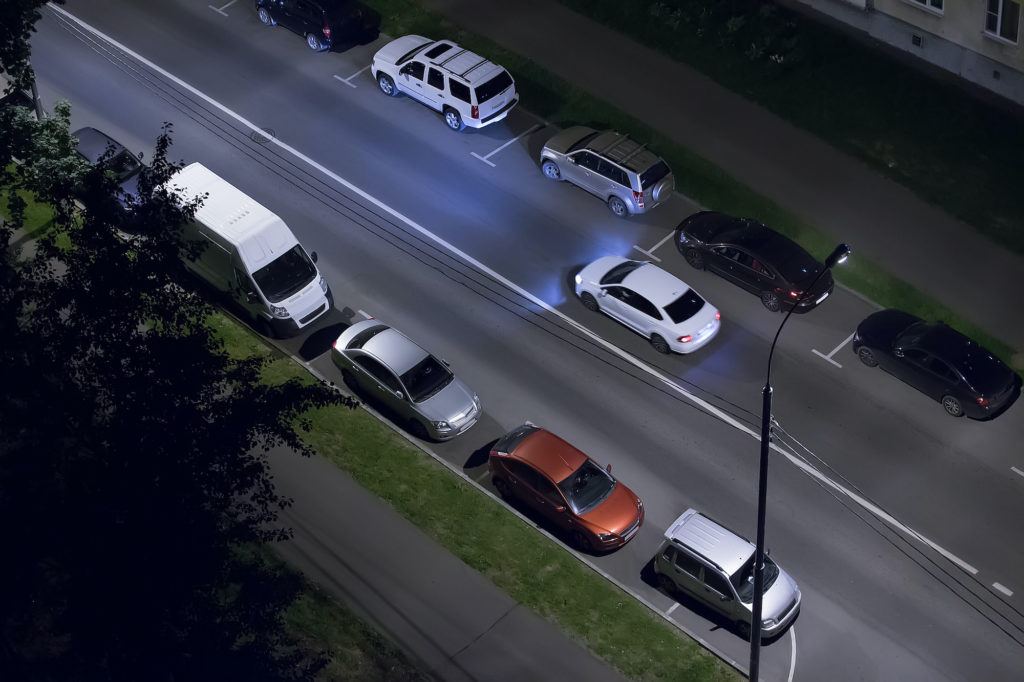 ---
What Happens if Someone Knocks?
What happens if you get the dreaded knock on your door in the middle of the night? If you are being responsible and are aware of your surroundings, the likelihood of someone knocking is slim. Your goal is to avoid this, so blending in and following posted rules will hopefully help you avoid this in the first place.
If you do get a knock, your first question is, "is that a cop" or "is it someone trying to break in?" Hopefully, it's the first and not the latter.
Talking to Cops
If it sounds like a cop, then you'll want to go to your driver's seat, roll down the window, and talk to them. You can apologize, tell them it was late and you were tired and you didn't want to fall asleep at the wheel. If they ask you to move, simply agree, and move. Don't argue or you could end up with a ticket.
My policy is to never open my slider door. You don't ever want to give anyone access to your living quarters, especially in the middle of the night, and that includes cops. Getting into the driver's seat and rolling your window halfway down is all you need to verify that it is indeed the police and to have a conversation. If it ends up not being the police, then you're in the position to start the car and drive away.
---
Resources Section
---
If you want to jump around to other lessons in Module 4, here are other van life topics we cover (more coming soon!):
Do you have experience with stealth camping? What has or hasn't worked for you? Share your questions, tips, and experiences down in the comments, and make sure to sign up for course updates here.