Taking extra safety precautions when you're traveling in your van is an important consideration when living on the road. Van life safety mostly boils down to learning how to prevent yourself from being in a vulnerable situation.
In this lesson, I'm going to share some helpful tips to make sure you feel as safe as you can in your van when you're in cities and out in nature.
Tips for Finding Safe Camping Spots & Staying Safe While Sleeping in a Van
1. Trust your gut
The first tip is to trust your gut. If it doesn't feel right or you don't feel at ease – don't stay there. Fortunately, your home has wheels so you're able to get up and go if necessary. Never second guess your instinct. You can always find another spot to park, and it's better to be safe than sorry.
If you're traveling with a partner or friends, trust them too. If someone else doesn't feel right about the place, move on, rather than getting frustrated or telling them they are being too cautious.
The best-case scenario is that you were indeed a little paranoid, but the worst-case scenario is that you were in fact in danger. In this case, police and fire stations are always an option if you ever truly feel in danger or if you're being followed.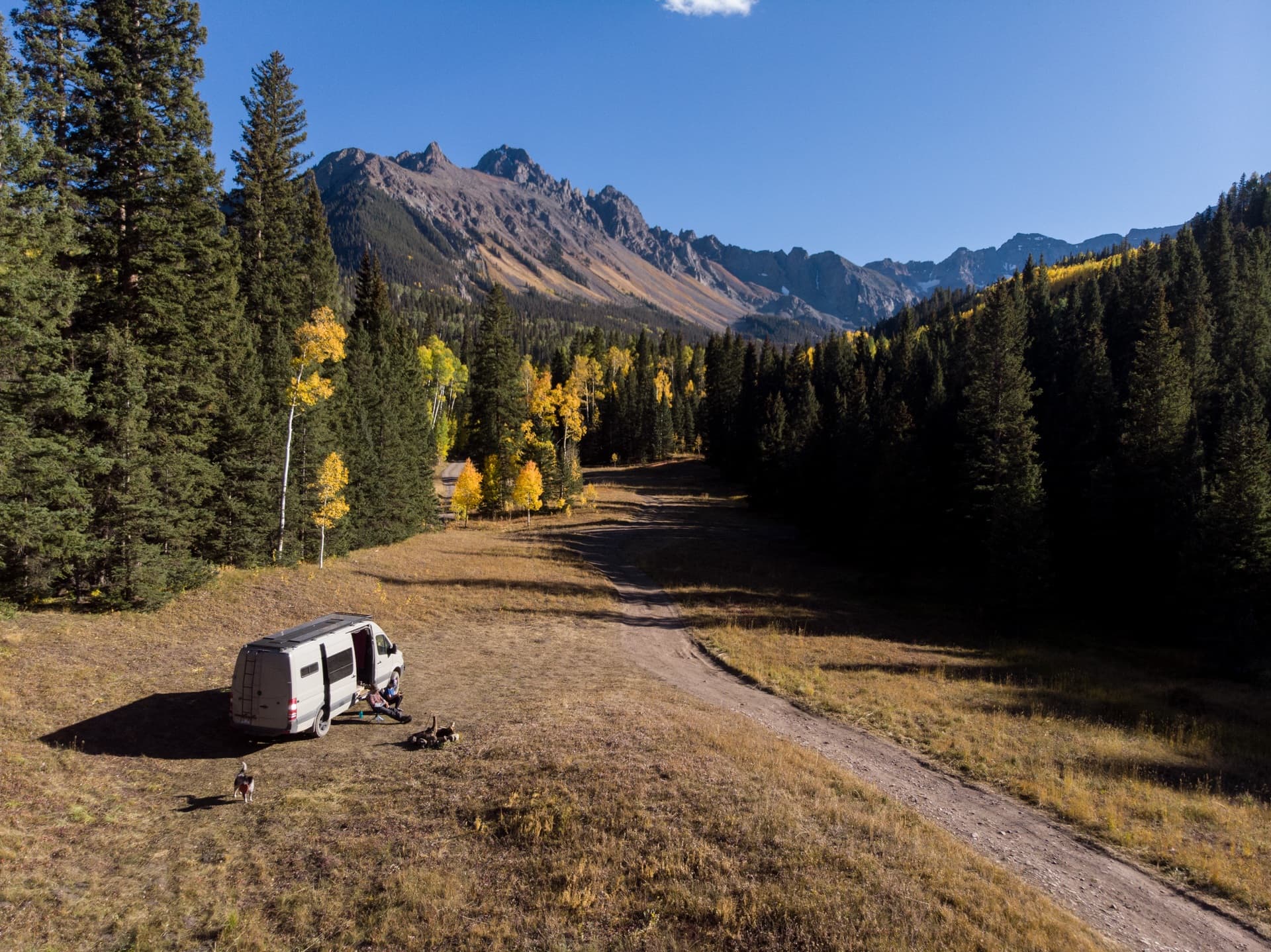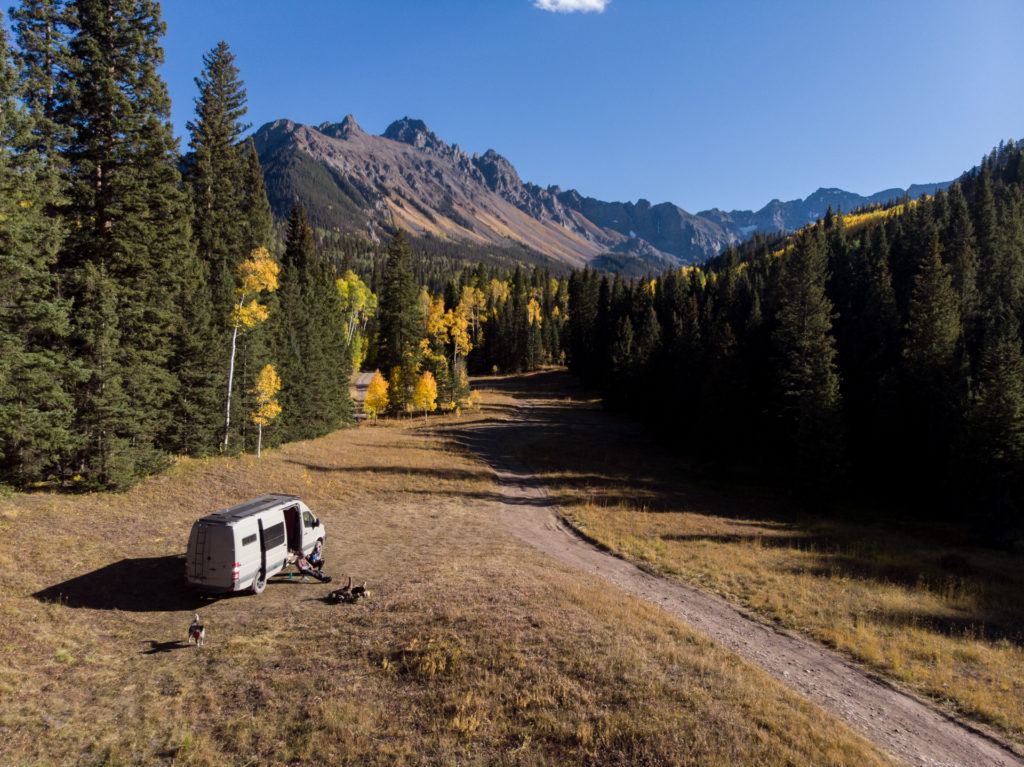 2. Be aware of your surroundings
While Camping
Whether you're on a solo road trip or traveling with friends or a partner, pay attention to who and what's around you so you can choose your campsites carefully. When I travel alone, I prefer to stay in areas where there are a few other campers nearby.
Picking a spot within eyesight of families and/or couples is always a safe bet. I also think carefully before I venture too far off the beaten path or down a remote dirt road especially when I'm by myself. This is both for my safety while I'm sleeping, but also in case I were to have issues with my van.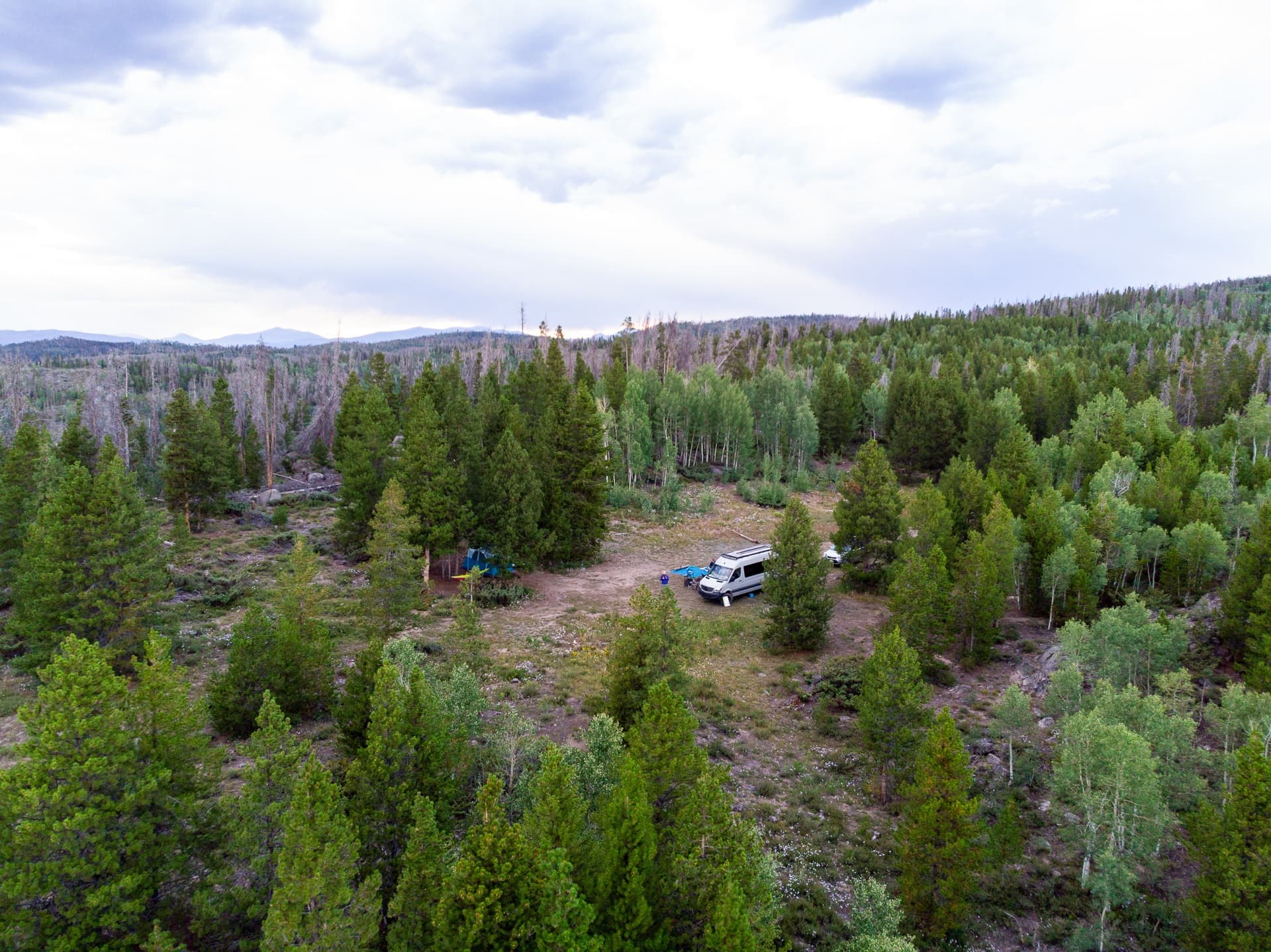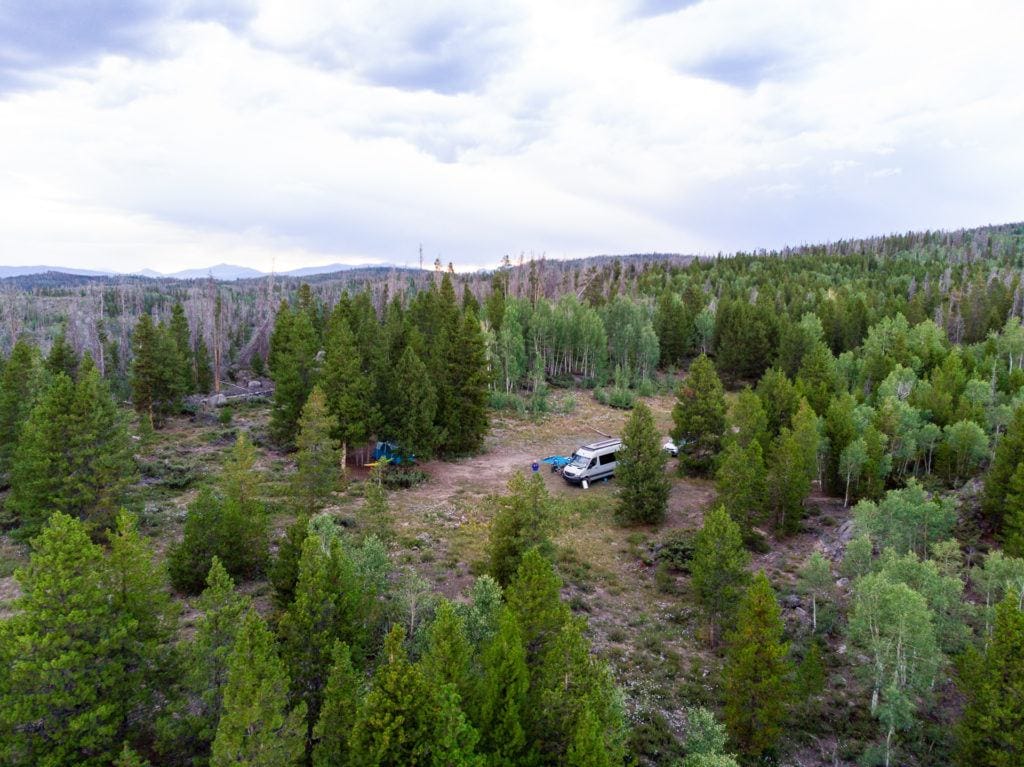 In Urban Areas
In developed urban areas, I feel safer staying in well-lit parking lots and nicer residential streets. I avoid dark lots where I'm the only car and instead try to blend in with other cars in a lot with lights or security cameras.
Whenever possible in cities, plan ahead for where you're going to park for the night. Before you arrive in a new city, do a little research and have an idea of where the good and bad neighborhoods are, and if an area feels seedy, move on. After a while, you'll hone your senses to better know what's a good spot and what's not.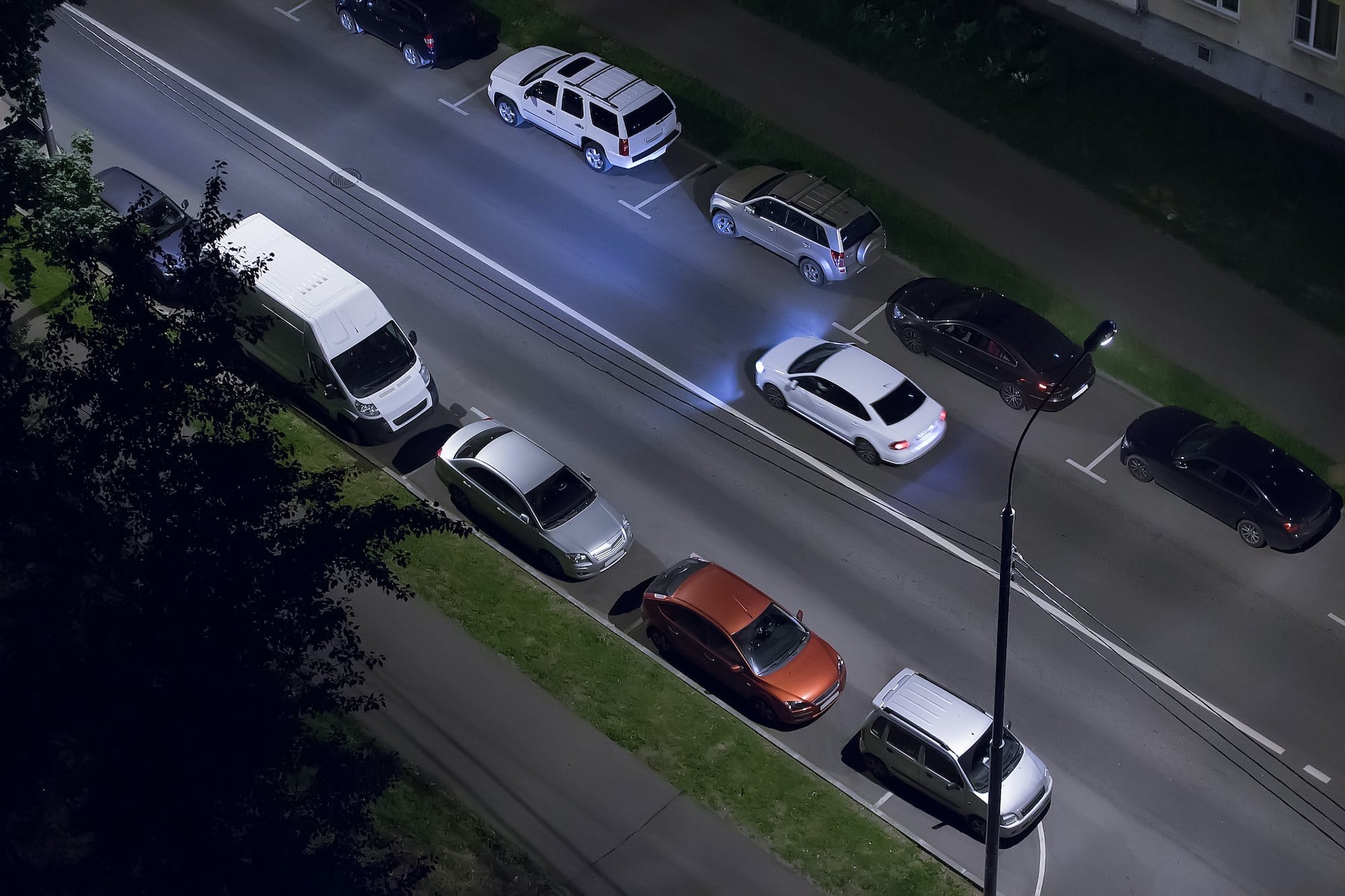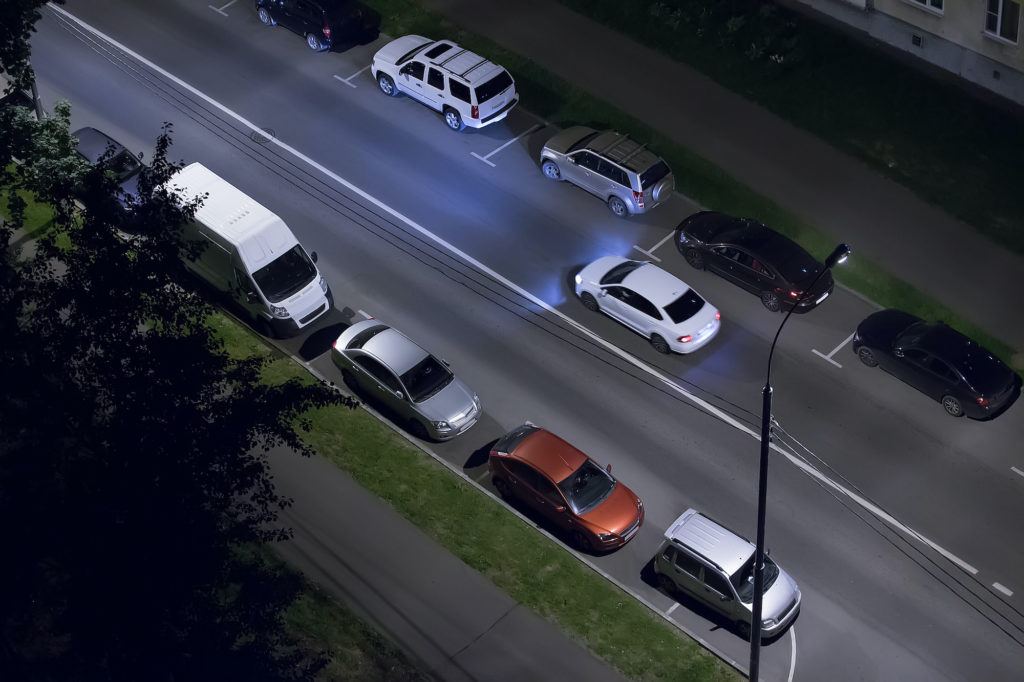 3. Keep doors locked & use blackout curtains
Keep your doors locked. This goes for when your camping outdoors and in towns. Make it a habit to keep all the doors locked while you're in the van and always while you're sleeping.
I also recommend hanging up blackout curtains as soon as the sun gets low in the sky. Whether you're alone or not, it's a safer practice to prevent wandering eyes from peeking in at night.
4. Have an exit plan
Having an exit plan is crucial in case something does happen. Keep the driver's seat clear and keys handy just in case you need to leave suddenly. Designate a spot for the keys to go as soon as you shut off the engine, and make sure everyone in the van knows where to find them.
Know your van safety exit plan and, when possible, orient the van in a way that allows for an easy exit.
5. Consider buying a self defense tool
Lastly, some people feel better knowing they have some sort of defense tool like pepper spray, a knife, taser, or a different type of weapon. This can be a good strategy for van life safety, but the overall goal is to avoid ever being in a situation where you feel like a defense weapon is necessary.
Whether or not you carry something like this is a personal decision, and if you do, you'll need to make sure you know how to use it. Also, keep in mind that gun laws vary by state. What is legal in one state may be illegal as soon as you cross into another, so do your homework before bringing a weapon on board.
I will say that most thieves are looking for a quick thing to steal, so when they realize someone's in the van they'll probably run off. In that event, make noise, bark like a dog, or set off your alarm.
---
How to deter theft and criminals
Keep Valuables Out of View
Never leave valuables like your camera, laptop, purse, wallet, or phone in plain view especially when leaving your van unattended or camping in an area with lots of people around. Make it a habit to take a look around and put everything away before leaving your van unattended.
Hide Valuables and Cash
Have a couple of hidden stash spots in your van for your valuables and cash. I'll let you decide where those spots are, but it's good to have a few of them. For example, don't put all of your cash, passport, and credit cards together in one place.
You'll also want to put your laptop and camera equipment somewhere that isn't super obvious. You can also consider hiding a safe somewhere in the van to lock up your valuables. Just make sure the safe itself can't be stolen.
Install an Alarm
Next, if your vehicle doesn't have an alarm, it is possible to install an aftermarket one. These can be wired a number of ways, and they generally cost less than a couple of hundred bucks. If you are carrying expensive mountain bikes and electronics, this isn't a bad idea.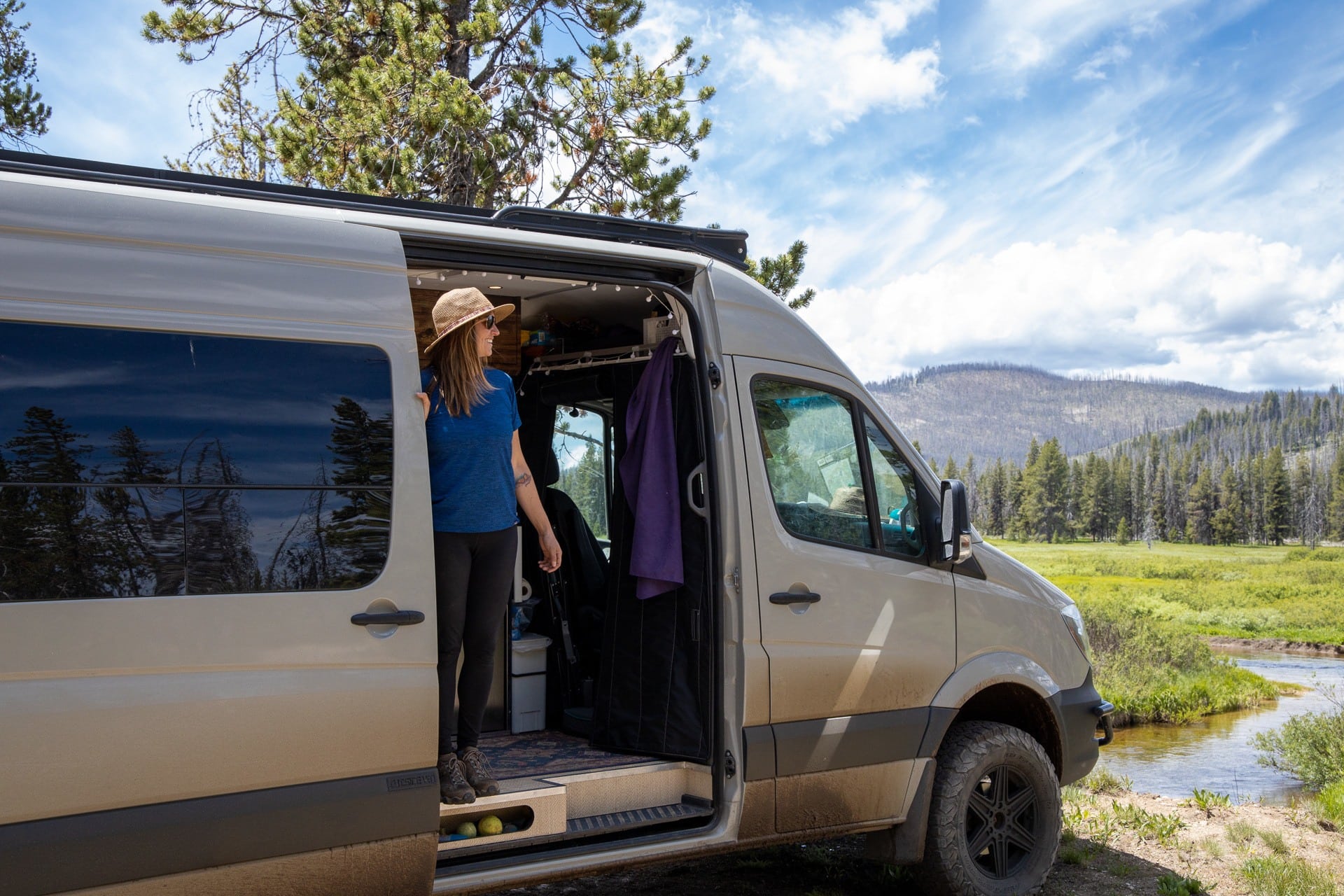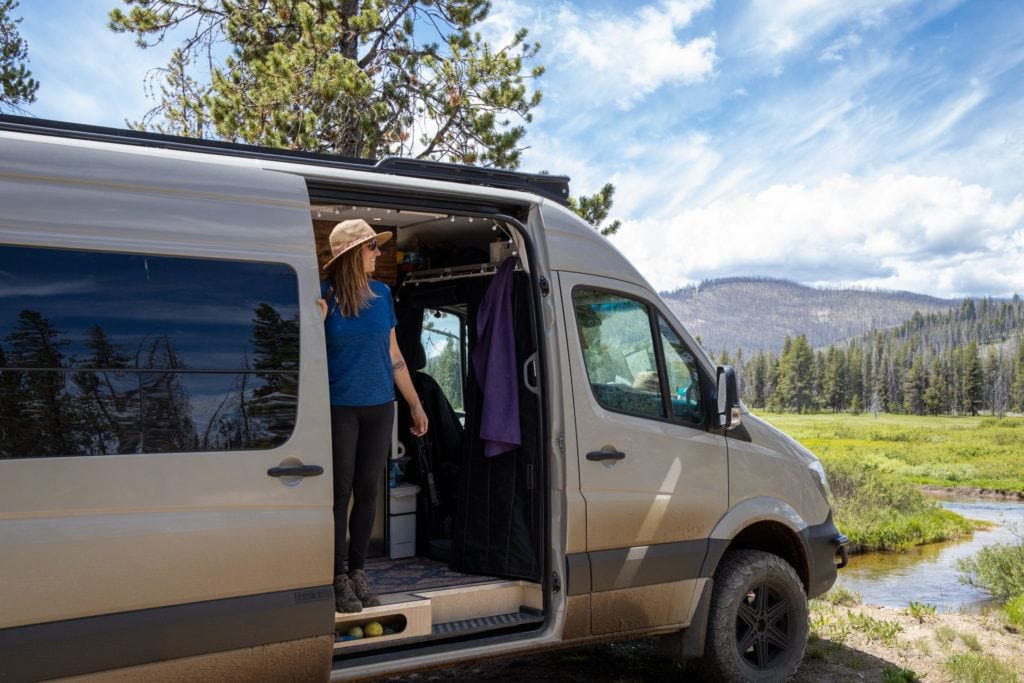 To wrap up, traveling in your van is safer than many people think, but it does require common sense, increased awareness, and being more cautious than you would be if you were just parking your car.
With you and all of your valuables inside, it's very important to follow your instincts and make smart decisions about where you will park and leave your van. Having insurance for your van and your belongings inside is always a good idea as well.
---
Resources Section
---
If you want to jump around to other lessons in Module 4, here are other van life topics we cover (more coming soon!):
What strategies and practices do you have for staying safe in your van? Share your questions, tips, and experiences down in the comments, and make sure to sign up for course updates here.