You don't need much for a good road trip – just a vehicle, a few road trip essentials, a stacked playlist, a thirst for exploration, and plenty of snacks. Yet, packing for a road trip can end up being one of the most stressful parts of your trip if you aren't organized and it's no fun realizing you've left something important behind.
To help you hit the road with ease, I've put together a checklist of my favorite road trip essentials – simple and useful gear that will help you maximize your time on the road. With this checklist, there's no need for a tricked out van or a daily game of Tetris, just the necessities for staying safe and having an incredible time. Not sure where you are going yet? Get some road trip destination ideas here!
Start loading up your car with this Road Trip Essentials Packing Checklist.
Road Trip Essentials You Don't Want to Leave Home Without
You probably don't want to leave home without the most basic road trip essentials below. Further down, we'll share a few of our personal road trip favorites too!
Paper Map
Hopefully some of your itinerary will take you off the grid and out of cell phone service. For that reason, carry a paper map. A paper map is also better than phone apps for telling the difference between a well-graded gravel road and a gnarly 4×4 road. My favorite paper maps are the Benchmark Road and Recreation Atlases which detail public lands, camping areas, National Parks, and more.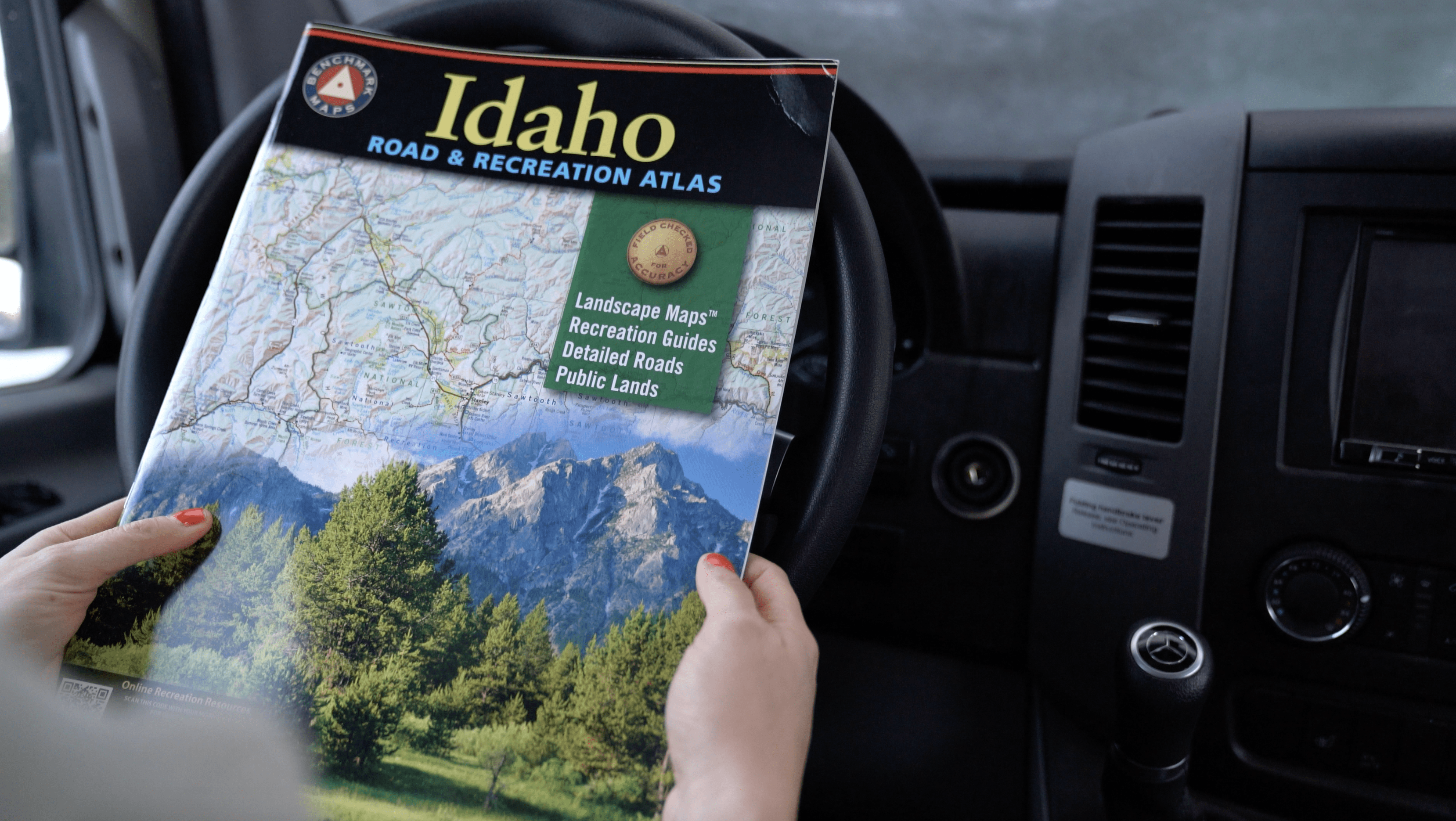 GPS
A GPS is handy for navigation when you don't have cell service. If you don't want to purchase a GPS, download the app maps.me instead. It's a helpful free app that you can use to navigate and find sights and amenities even without cell service. Just be sure to download the map for the region you're going to be traveling in ahead of time so that it'll work offline.
Headlamp
Whether you're reading in bed, going to the bathroom in the middle of the night, or rummaging around your car, you'll want a headlamp nearby. The BioLite Headlamp 200 is a go-to piece of nighttime gear that's ultralight and rechargeable with a USB cable.
Hand Sanitizer
Hand sanitizer is always good to have readily available, especially these days. We love this all-natural one from Dr. Bronners.
Sunglasses
That bright morning and evening sunlight can be brutal if it hits your windshield at the right angle. A pair of sunglasses will help protect your eyes. I've always been partial to aviator-style sunglasses like these Suncloud Polarized Sunglasses.
Sunscreen
UV rays can come through your windows so we consider sunscreen a road trip essential, especially if you're road tripping in the summer. It's also handy in case you find an exposed viewpoint you want to picnic at or a sunny hike along the way.
First-Aid Kit
Stay safe and be prepared in case of an emergency by having a car first aid kit that has been personalized to your own medical needs.
Comfortable Clothes
Packing for a road trip means filling your suitcase full of versatile, well-fitting and durable clothes that allow you to do a little bit of everything. For one, you'll want to have clothing that won't wrinkle, will retain its shape (think, a little bit of stretch) and wicks away moisture so you feel clean. While crazy patterns can be fun, I prefer to pack solid prints that will go with everything. For more info and specific suggestions, check out these blog posts: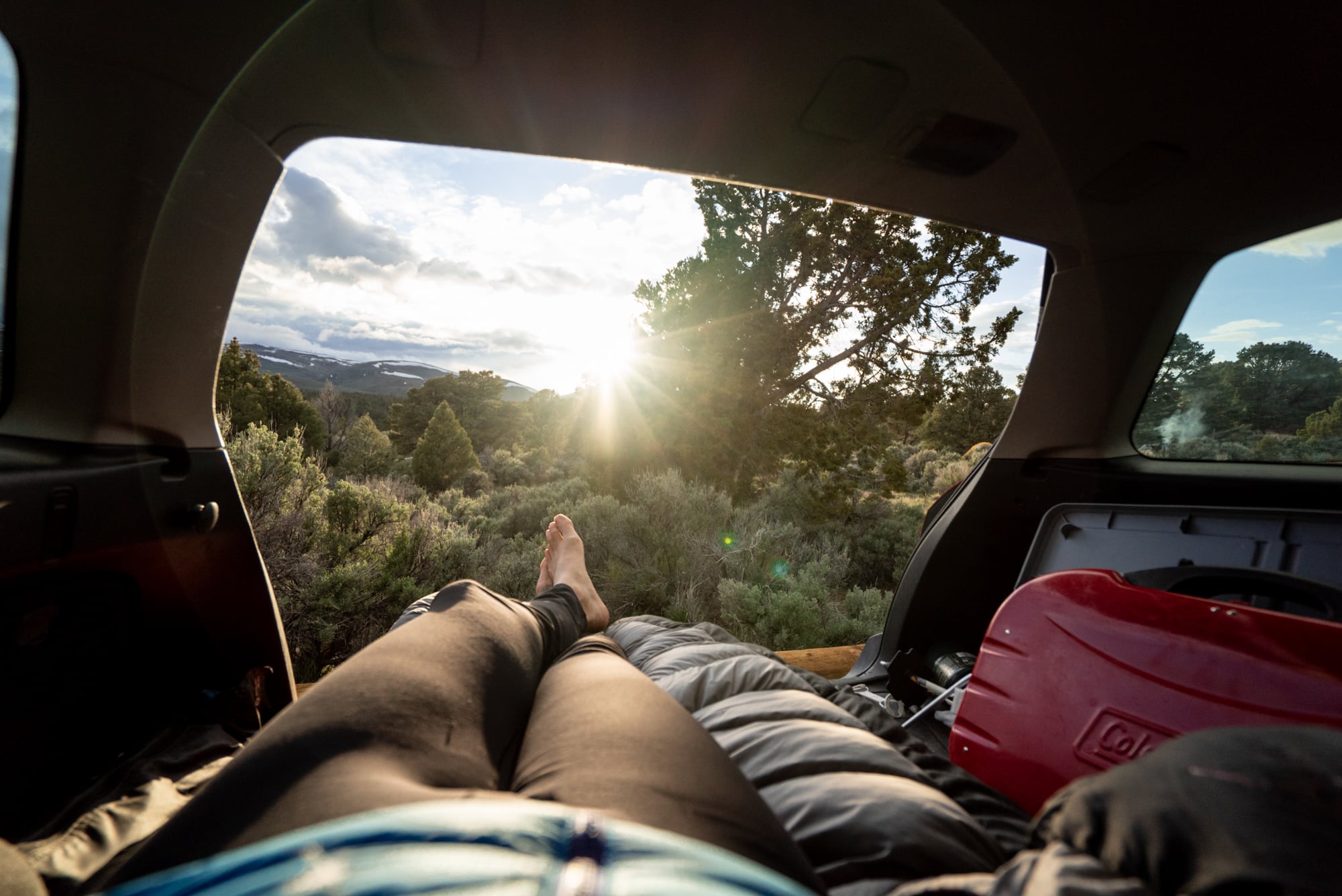 Pillow
I don't know about you, but I consider a pillow a road trip essential (especially if you're the passenger)! Bring a comfy pillow from home or an inflatable pillow if you're short on space. This NEMO Fillo Pillow is compressible, lightweight, and awesome for camping, backpacking, and napping in the passenger seat.
Car Charger
You'll be surprised how quickly your phone battery will drain when using navigation mode and a variety of apps on your phone so it's good to be able to charge from your vehicle. If your headlamp and camera come with car compatible chargers, bring those along too.
Garmin InReach
I'd argue that the Garmin InReach is a road trip essential if you plan on exploring remote backroads where there is no cell phone service. If you break down somewhere, the Garmin InReach allows you to send custom text messages no matter where you are or to call for medical help if you are in an emergency situation. It also has a GPS and some helpful navigation tools for when the navigation apps on your phone won't load. My boyfriend Ryan is a Type 1 Diabetic, so when we are in the van or hiking, the Garmin InReach gives me added peace of mind.
Vehicle Road Trip Necessities
You should really have these basic necessities in your vehicle at all times, whether you're road tripping or not.
Proof of Insurance and Registration
Your Car Operation Manual
Spare Tire and Jack
Cash
It's always handy to have a little bit of cash on hand in case you come across a farmers market, a roadside stall, or if you plan on camping (most campgrounds are cash only).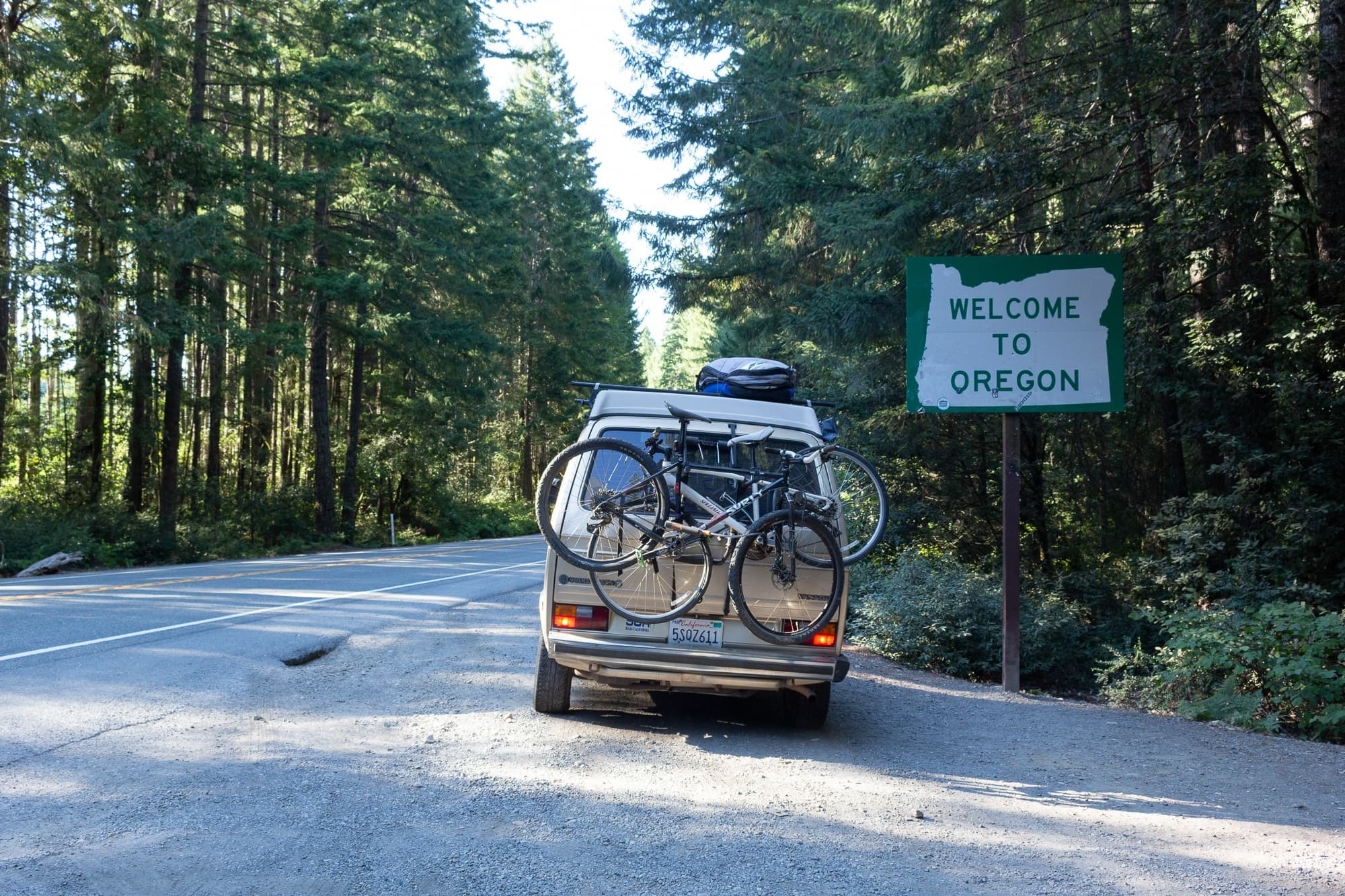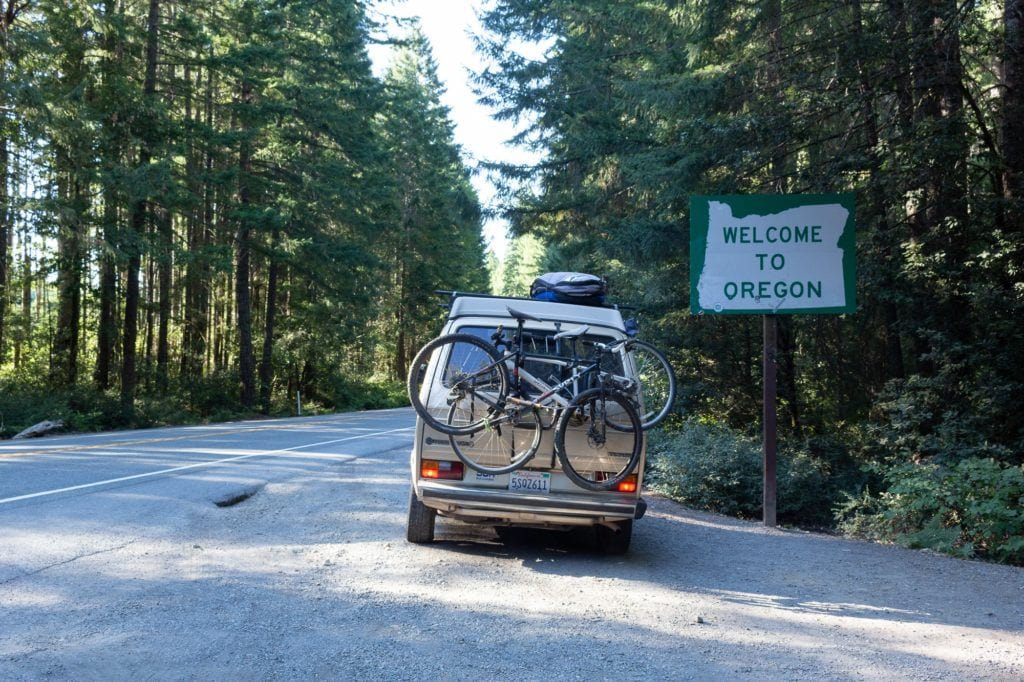 Essential Road Trip Snacks & Supplies
What's a road trip without snacks? Packing up a few of your favorite snacks and a couple of essential picnic items so you can enjoy the journey is always a good idea. Here are our essential road trip snacks and supplies.
Healthy Snacks
Healthy snacks are a road trip essential that will stop the hanger from creeping in and help you avoid gas station temptations like chips and candy (no judgment though if you want to indulge!) Some of our favorites are:
Veggies and dip, like carrots and sugar snap peas with hummus or Bitchin' Sauce (if you've never tried it, you gotta find it, it's sooo good)
Fresh, easy to eat fruit, like apples, bananas, and mandarins
Trail mix or roasted nuts
Better for you chip alternatives like baked chips, snap pea crisps, and popcorn
Cooler
A cooler will keep your fruit, veggies, dips, and other snacks cold so you can eat fresh on the road. If you're just packing a few cold drinks and snacks, a small, lightweight cooler like REI's Cool Haul 24 Soft Cooler is a good, versatile option.
Water Bottle
A reusable water bottle is key for staying hydrated and eliminating single use plastics. An insulated Hydroflask will keep your water nice and cold on hot days. I also like their straw lid version which allows you to easily drink one-handed while you drive.
Water Jug
In addition to saving money and avoiding plastic bottles, having a water jug with you makes for quick and easy fill-up of your water bottle while on the road and before heading out on a hike. It's also a smart thing to have in case you break down or run out of gas. The GSI Outdoors Folding Water Cube holds 15 liters of water and has a convenient tap handle that prevents spilling.
Coffee Flask
Consider an insulated coffee flask your co-pilot and top road trip essential for keeping coffee and tea hot on sunrise drives, or making sure your beverage stays cold on hot days.
Utensil Set
Saying no to single use plastics is easy when you have a reusable utensil set with you. This To-Go Ware Bamboo Utensil Set comes in a handy holder and is perfect for on the go meals whether you're road tripping or not.
Quick-Dry Towels
A set of small quick-dry towels is a great zero waste alternative for wiping your hands and cleaning up messes and spills. A box of tissues or roll of paper towels works too.
Blanket
A small blanket is a nice item to have along in case you find the perfect picnic spot or if you just need a little extra warmth at any point on your road trip. We love Rumpl's cozy, packable blankets – they won't take up much space in your car and they come in all kinds of fun colors and patterns.
Reusable Bag
A reusable bag will come in handy for those grocery store stops along the way and once you arrive at your destination.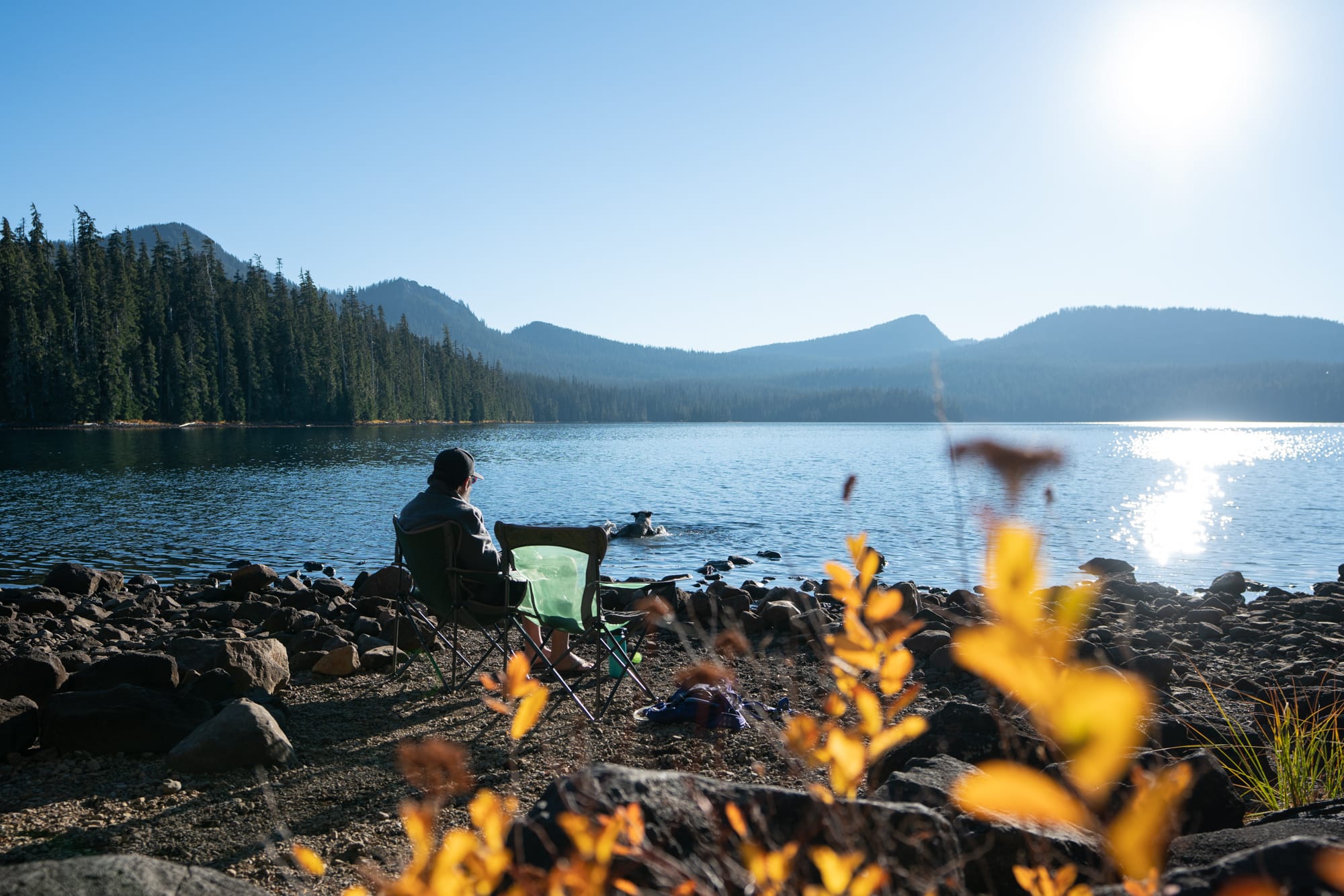 Road Trip Entertainment Essentials
Road trips are all about having a good time, right? Right. Make the drive fun with the following entertainment essentials, and keep your day hiking essentials in your trunk too so you're always ready for a spur of the moment hike, should you need them.
Playlist
What's a road trip without music? A good playlist will keep your energy up and will help the miles fly by. Load up your phone with plenty of tunes ahead of time in case you'll be driving through areas with limited service. I'm a HUGE fan of Spotify.
Podcasts & Audiobooks
If music isn't your thing or you need a break from rockin' out, download a couple of audiobooks or a bunch of episodes of your favorite podcasts. For suggestions, check out our favorite outdoor podcasts.
Camera
Bring a camera to capture the memories on your trip and check out our Photography page for tips and tricks for taking great photos.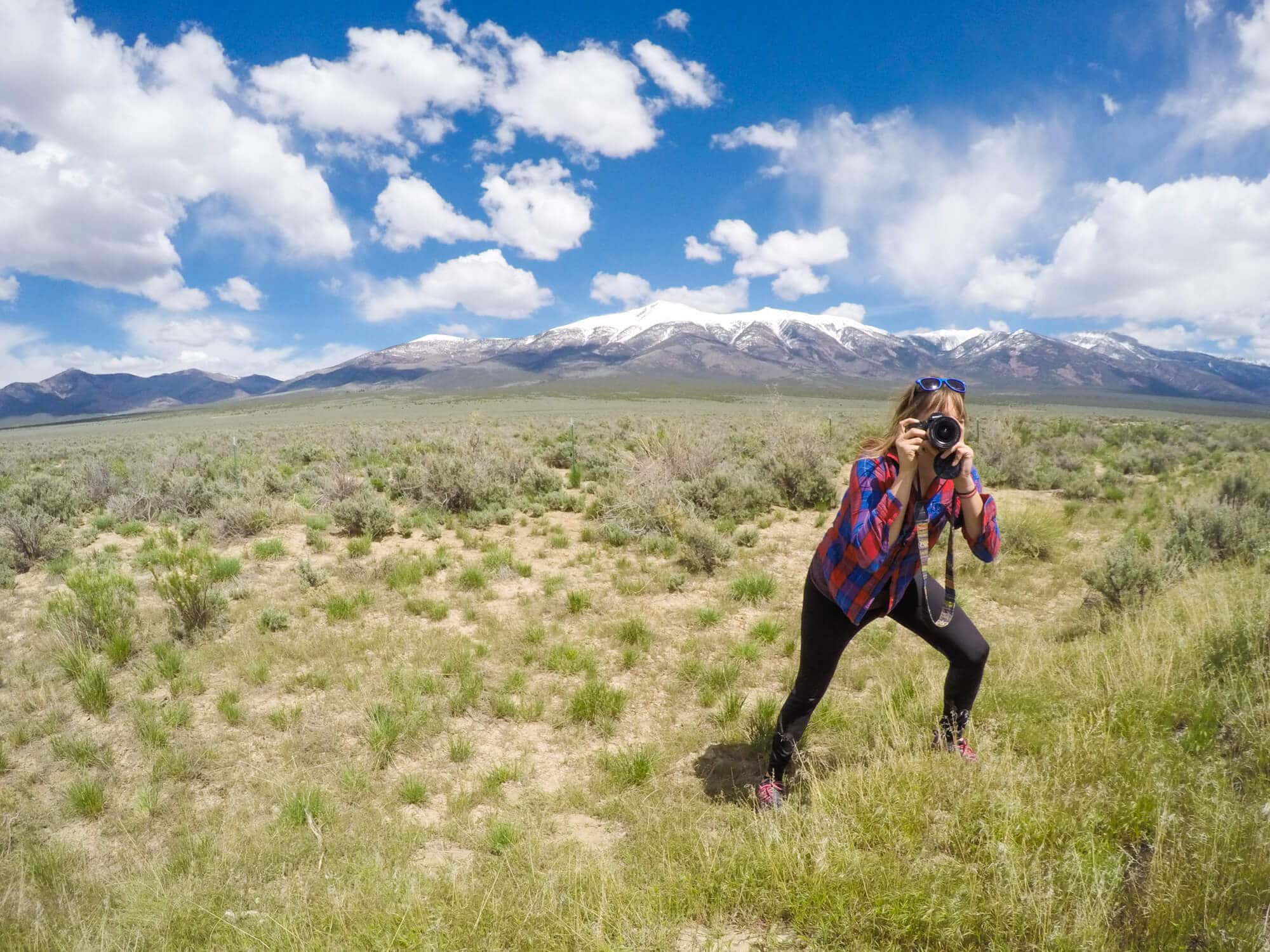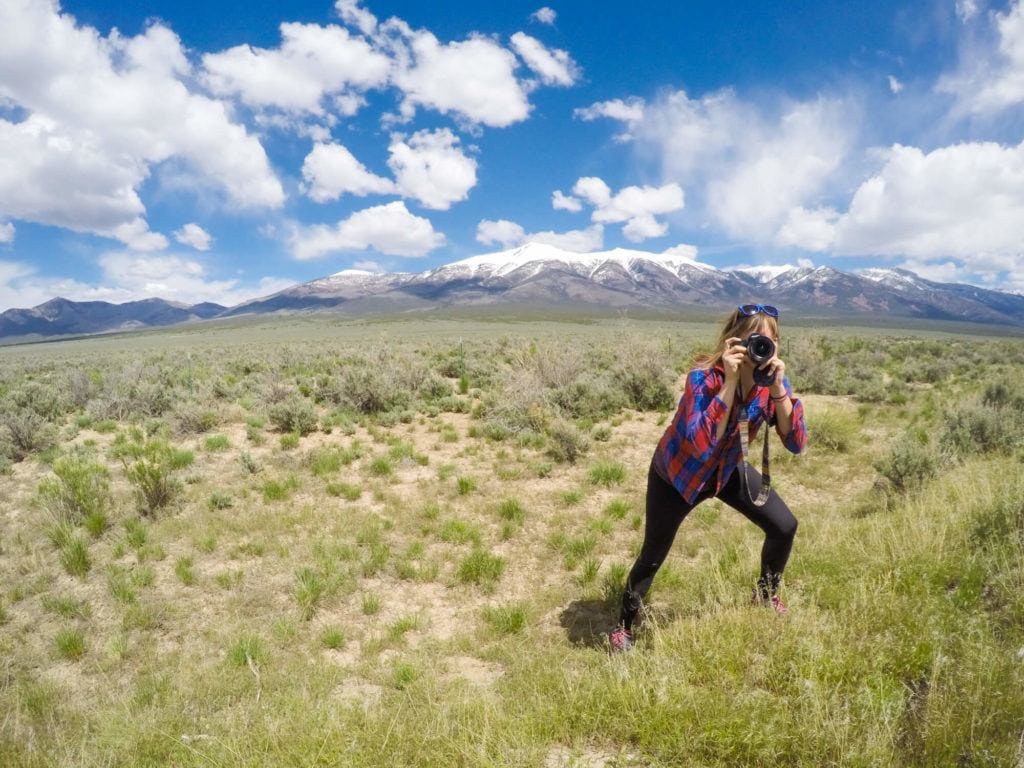 Notebook
A notebook isn't necessarily a road trip essential for everyone, but it can be nice to have. If you like to journal or make notes about the places you travel to, pack a small notebook.
iPad/Laptop
An iPad or laptop is nice to have along for evenings when you just want to Netflix and chill. Download a few movies ahead of time for easy viewing.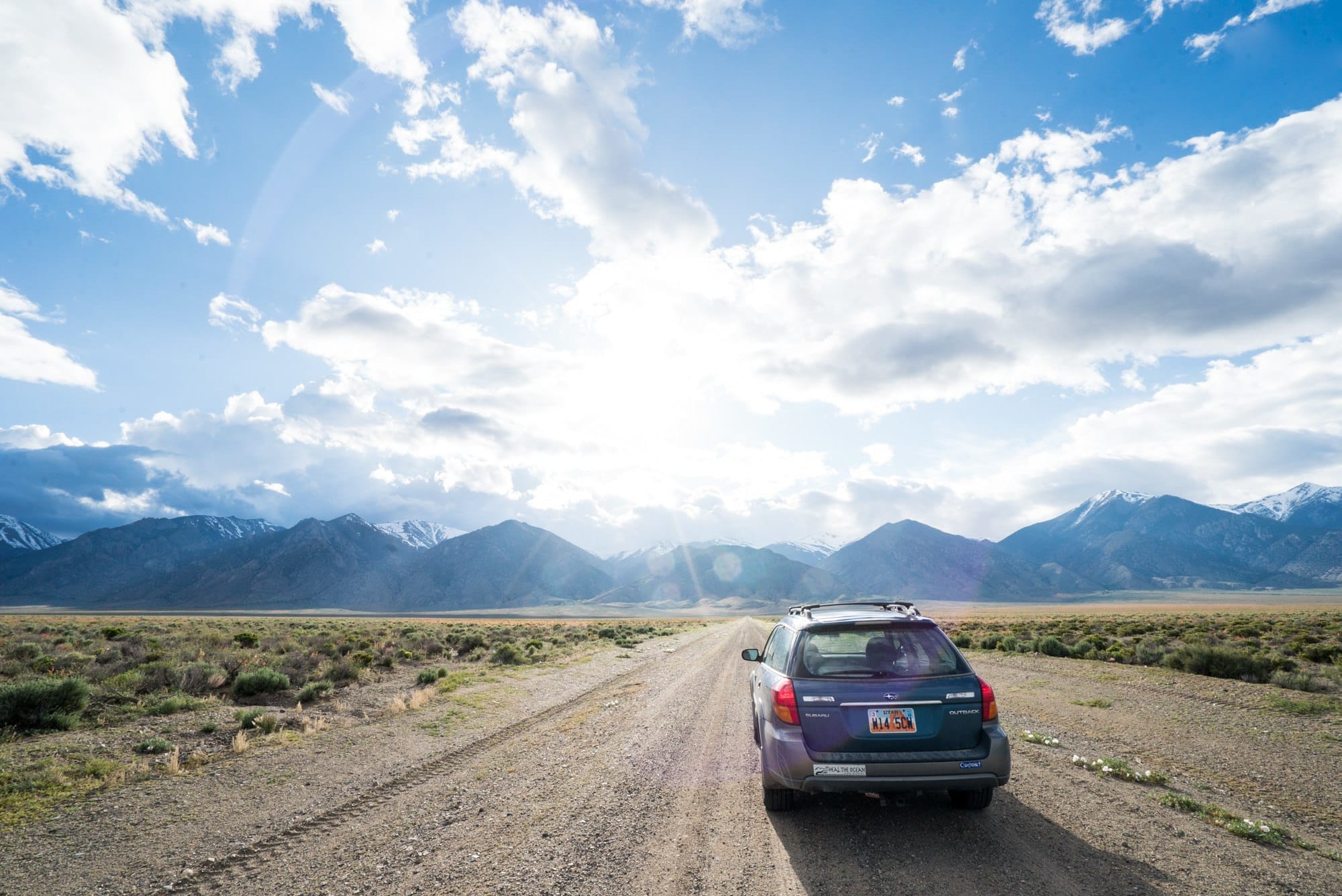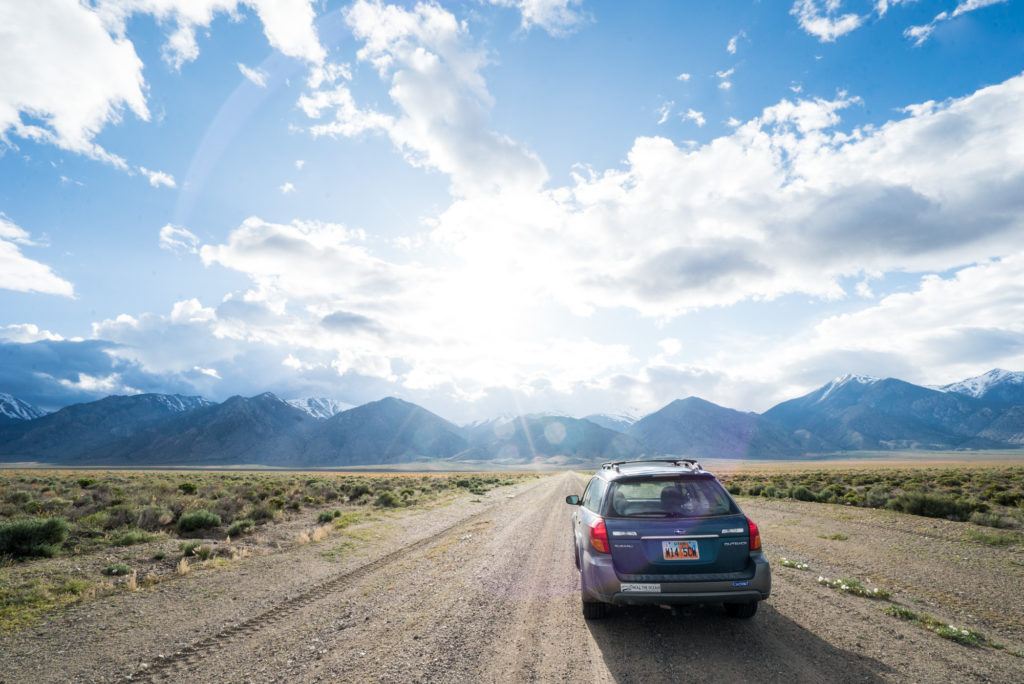 Road Trip Packing Essentials
Keep your stuff organized and easy to find with these road trip packing essentials.
Suitcase, Backpack or Duffel Bag
Packing Cubes
If you're like me, your suitcase (or duffel) can be a disaster. I tackle this problem by using packing cubes to keep all of my clothing organized while I'm road tripping. Underwear in one. Socks in another. Pants. Shirts. Each category of clothing gets its own cube.
Toiletry Bag
Having all your toiletries and smaller essentials in one bag makes it easy to find them when you need them. This REI Co-op Shower Roll Bag is a favorite that makes it super easy to access all your toiletries in one place.
We hope this road trip essentials checklist helps simplify planning for your next epic adventure. Now tell us…where are you headed and what do you like to bring along?