10 Tips for Saving Money When You Live in a Van
On a budget, but still want to hit the road? Read our top tips for saving money while living van life!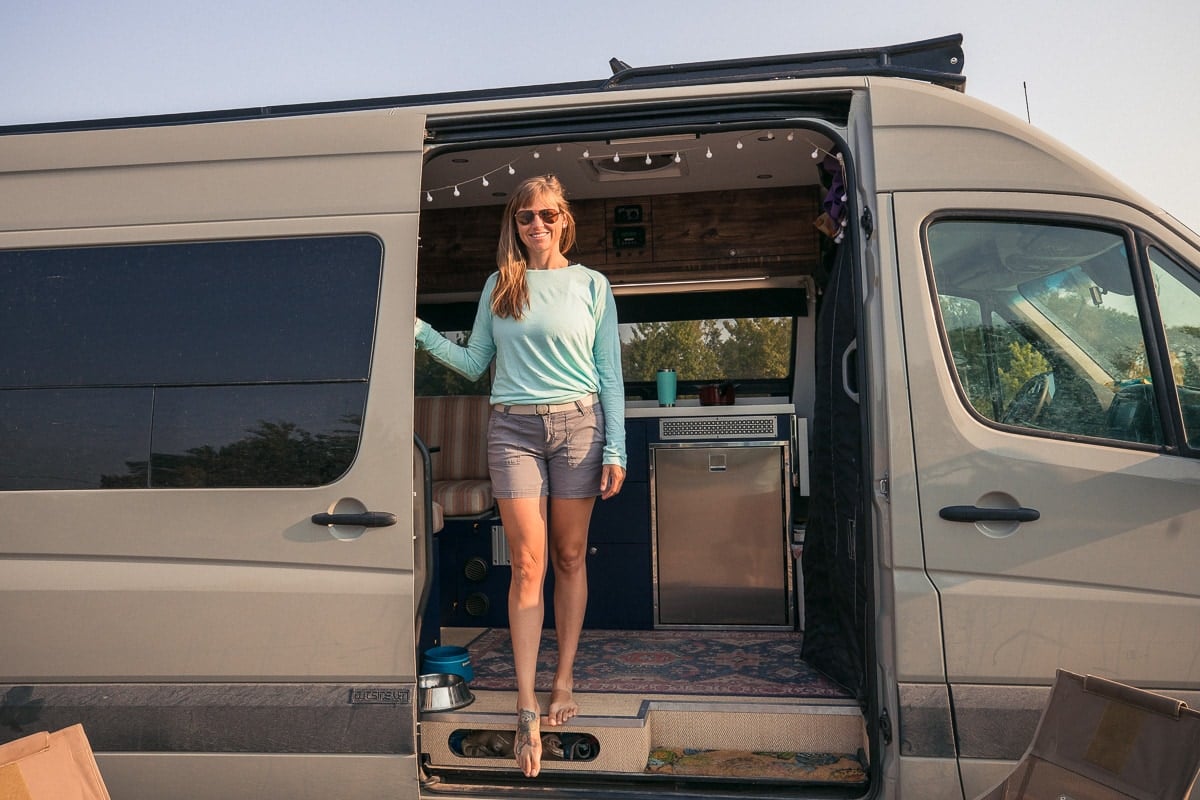 Van life does not have to cost a fortune, and there are plenty of ways to reduce your spending on the road to make van life more affordable. Below we share easy ways to make your money go further and last longer living on the road. By living simply, making conscious choices, it's possible to do van life on a budget.
Whether you're on a tight budget or you saved up to do van life and want to make your money last as long as possible, these tips and strategies will help you learn how to save money on the road while living van life.
---
1. Find Free Campsites
One of the biggest strategies that helps me save money on the road is finding free campsites. Many campgrounds cost around $30 a night (or more!), so cutting back on paid camping is a major way to save money.
If you do the math, $30 a night at 30 days a month could run you $900 per month or over $10,000 per year if you are driving from one paid campground to the next. That's more than some rents or mortgages.
Of course, a few nights at a paid campground here or there is no big deal, but this helps you realize how the cost of paid camping can add up. Instead, look for free dispersed camping sites on public land – just be sure to Leave No Trace.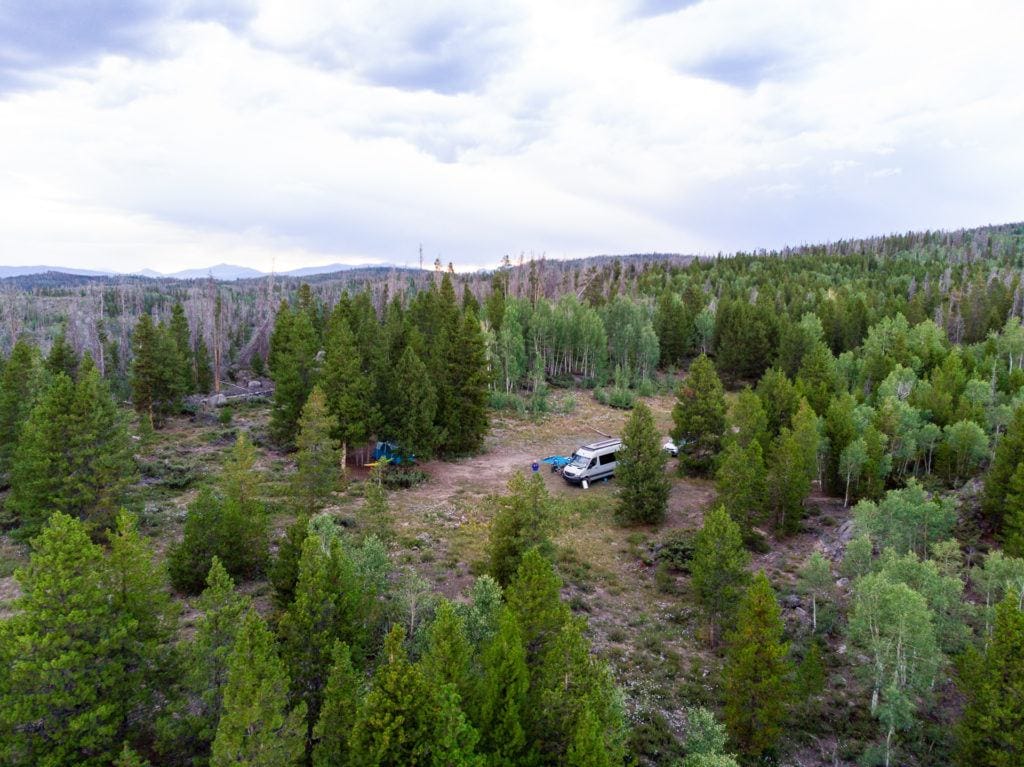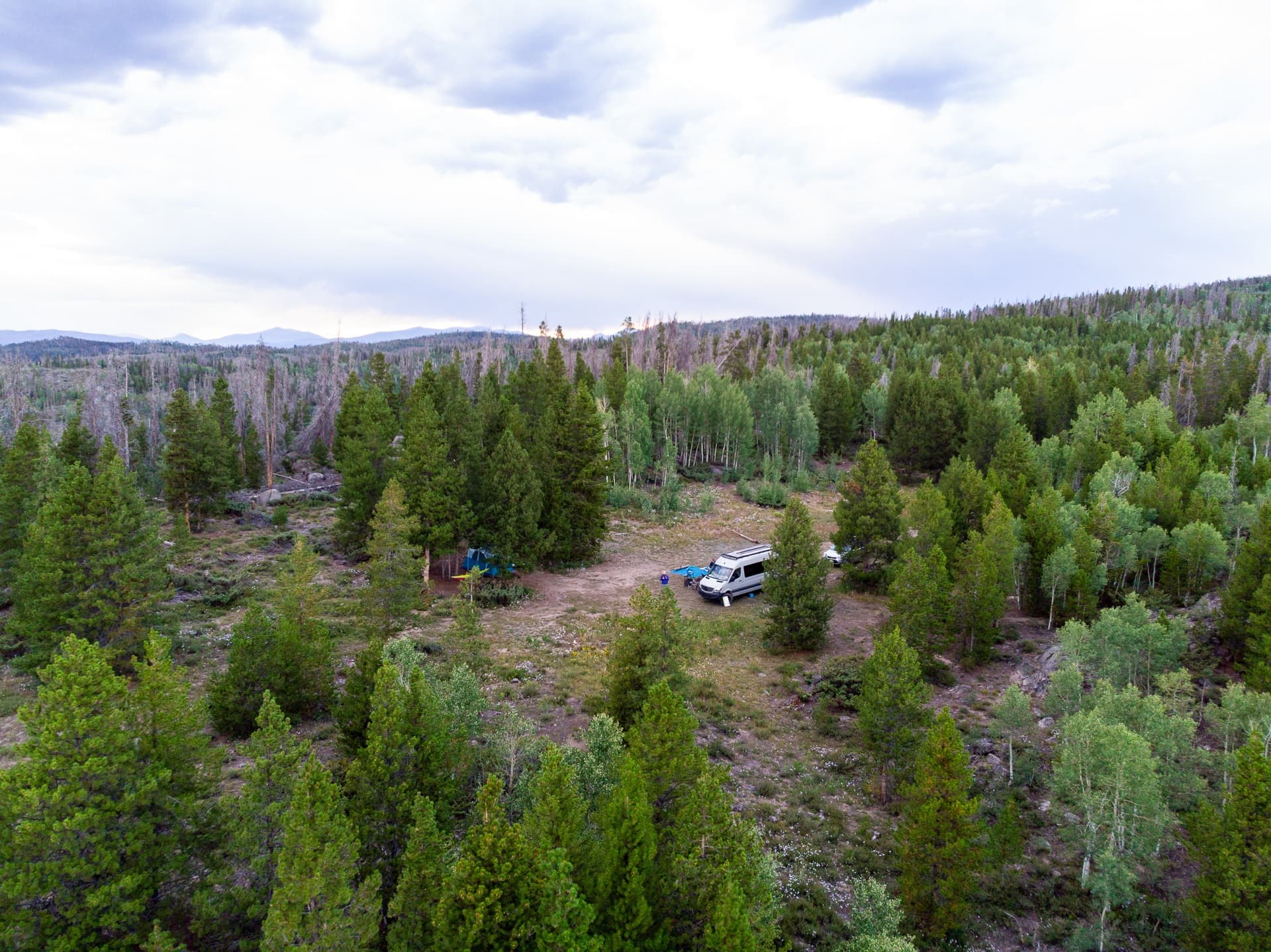 2. Cook "At Home" More
The second biggest way to save money on the road is to cook more in your van and cut back on dining out. While dining out is certainly a fun way to experience a new place, restaurant costs add up so quick, especially if you are drinking craft beers and fancy cocktails.
If you are a couple that eats out 2x a week at a sit-down restaurant, you could be easily dropping $400 a month just for those 8 meals. Same goes for coffee shops. Why spend $6 on a latte when you can make your own fresh coffee in your van with a view?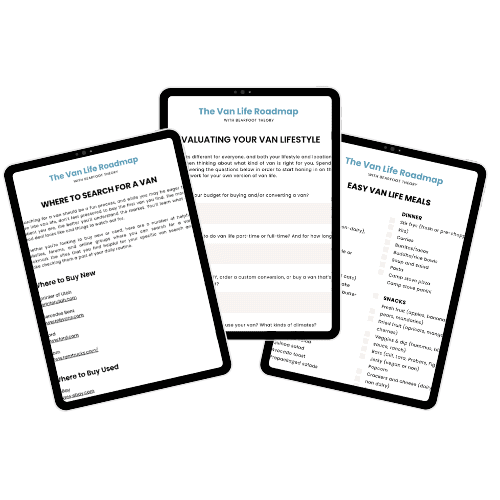 Free Van Life Resources
Get access to our Van Life Member Area
We've got ya covered with packing lists, worksheets, and other helpful resources to get you ready for van life.
Being self-sustaining and having the ability to easily cook on the road, whether in your van kitchen or outside when camped out, is one of the many benefits of van life. So take advantage and learn to really enjoy cooking out of your van.
I recommend buying groceries for at least few days at a time and roughly planning out your van meals so you can make sure you have what you need even if you're camped far away from a grocery store.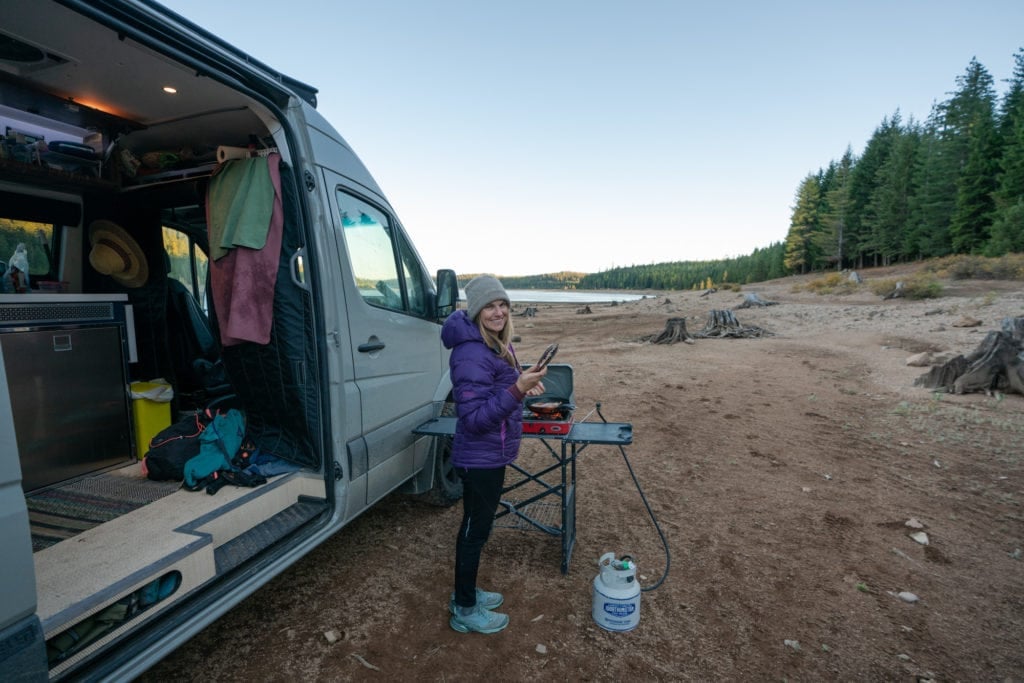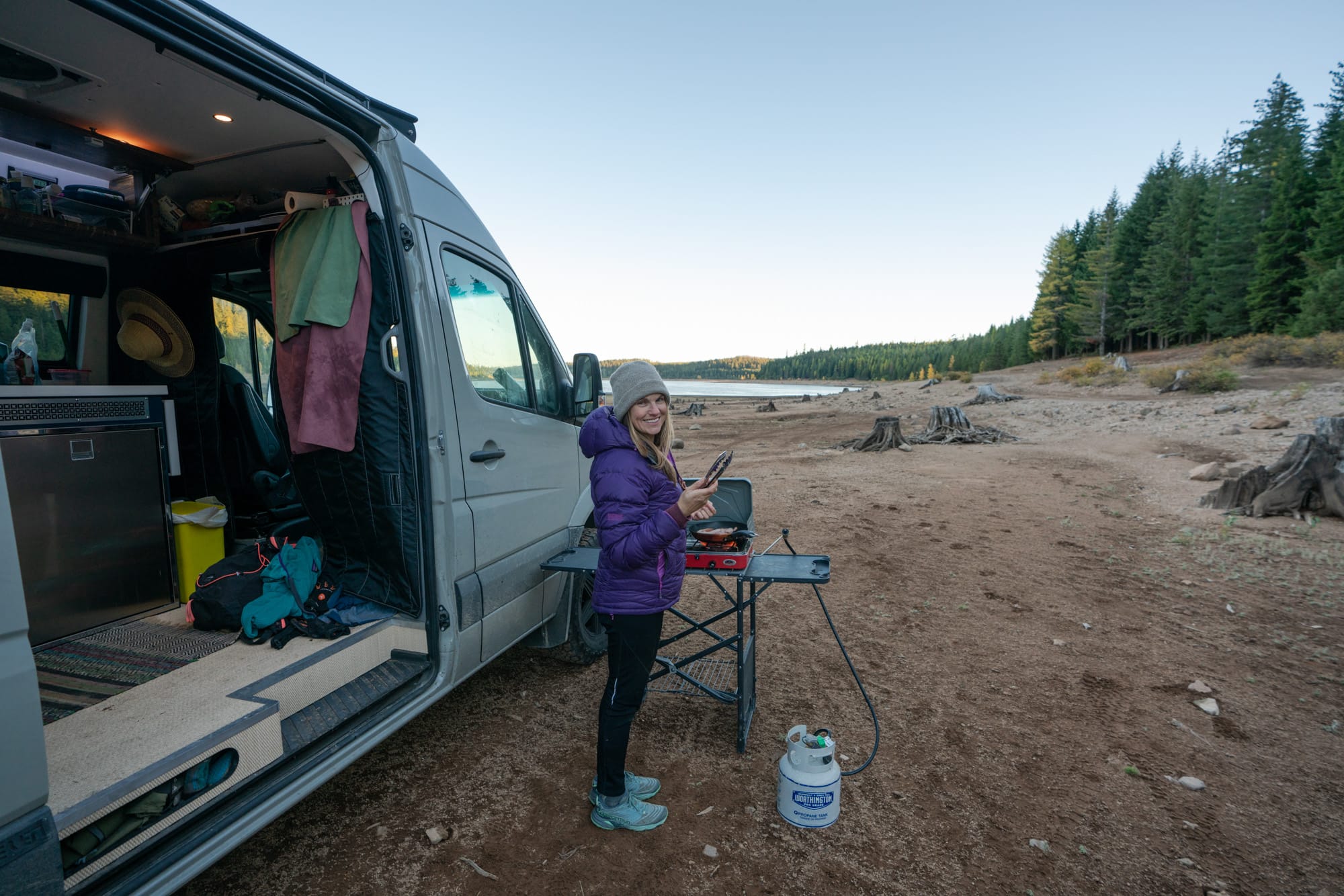 3. Shop Smart
In addition to cooking more, roughly planning out your meals will help you focus your grocery shopping on what you need and will help reduce food waste as well.
When shopping, you can save money by choosing generic brands or things on sale, eating less (or no) meat, and avoiding processed and prepared foods or expensive drinks like kombucha.
Now, this suggestion might come as a surprise, but we really like shopping at Costco when we're traveling in our van. They have high-quality snacks, bars, and other staples and you get a discount when you buy in bulk. You have to have some extra space in your van to stash it all, but we've found that we save money on snacks and staples this way.
You can also save money by shopping at discount places like the Grocery Outlet, which always has great deals!
4. Cut Back on the Booze
The cost of buying alcohol adds up fast. A fancy cocktail with a tip might be anywhere from $8-20 depending on what kind of bar you are in.
Ryan and I don't drink anymore, and I can't believe how much money we saved since we quit. However, if you do enjoy drinking alcohol, you'll save a lot of money by mixing your own drinks and buying beer and wine at the grocery store versus at restaurants. Plus no bar can compete with the happy hour view from your van! Just make sure to hunker down for the night and not drive anywhere after.
5. Maximize Fuel Efficiency
In addition to food and drinks, fuel will likely be your top expense, so any way to maximize fuel efficiency will help you save money.
There are a few ways you can do this including planning your route so that you're minimizing your driving distances, driving conservatively, and keeping your tires filled up at the right tire pressure.
Also, consider traveling slowly and exploring places more deeply – you'll have more time to enjoy each place that you visit and by driving less, you'll spend less money on fuel.
Just to give you an idea, in 2018, we drove across the country and back, visiting 17 different states, and spent $5200 on gas. In 2019, we moved a lot slower, visiting only 6 states and spent $3100 on gas. By simply adjusting our route and spending more time in each place we visited, we saved $2000. Of course, the amount you spend on gas will be dependent on your vehicle as well, but this should give you a ballpark amount.
I recommend downloading the Gas Buddy app which will help you find the cheapest gas near you. It's never fun when you pay $3.35 a gallon only to find a nearby gas station selling diesel for $2.79/gallon!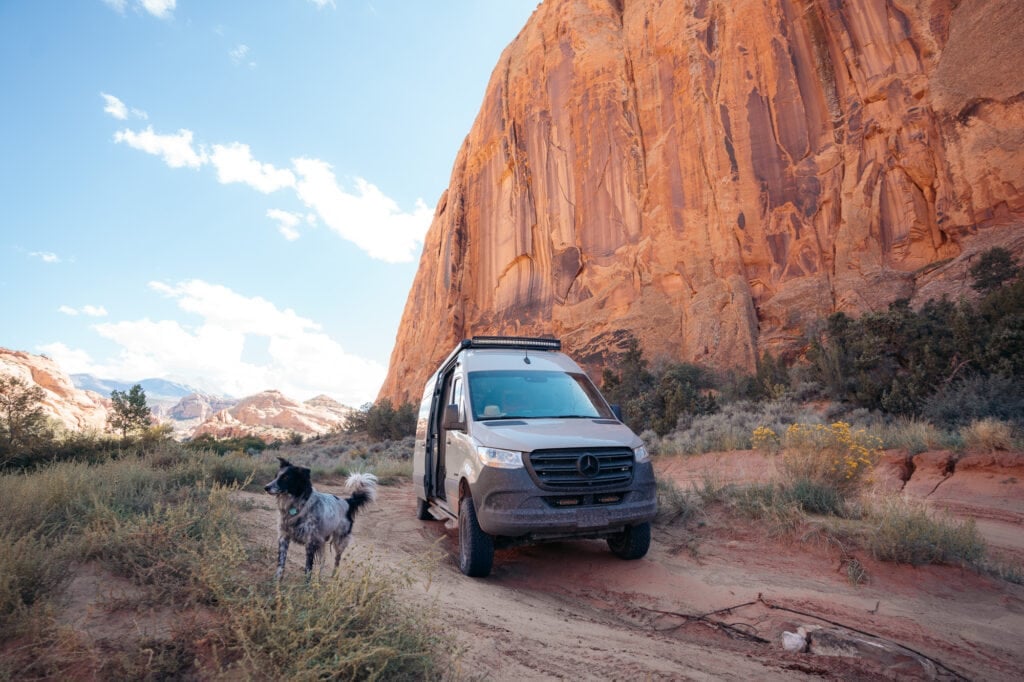 6. Spend Time in Less Expensive Locations
Another way you can save money on the road is to plan your route through states that are less expensive. For example, nearly everything in California is more expensive than in most other states, including food and gas.
By choosing to visit states where the cost of living is lower, you'll save a noticeable amount on everyday spending. This doesn't mean that you shouldn't visit more expensive areas, but just be aware that spending more time there means a bigger budget.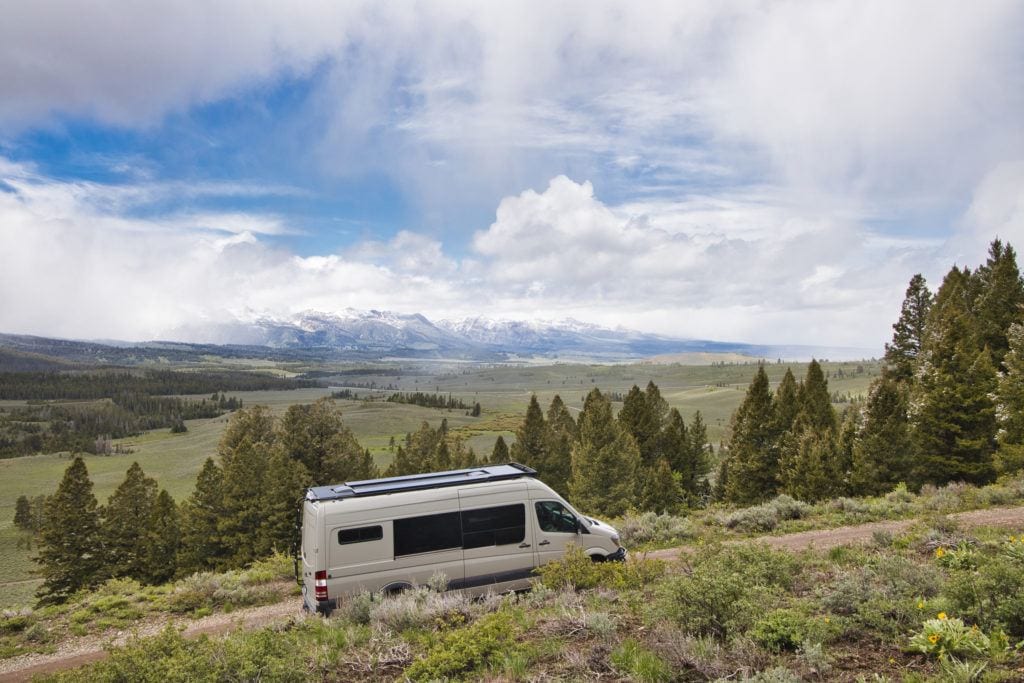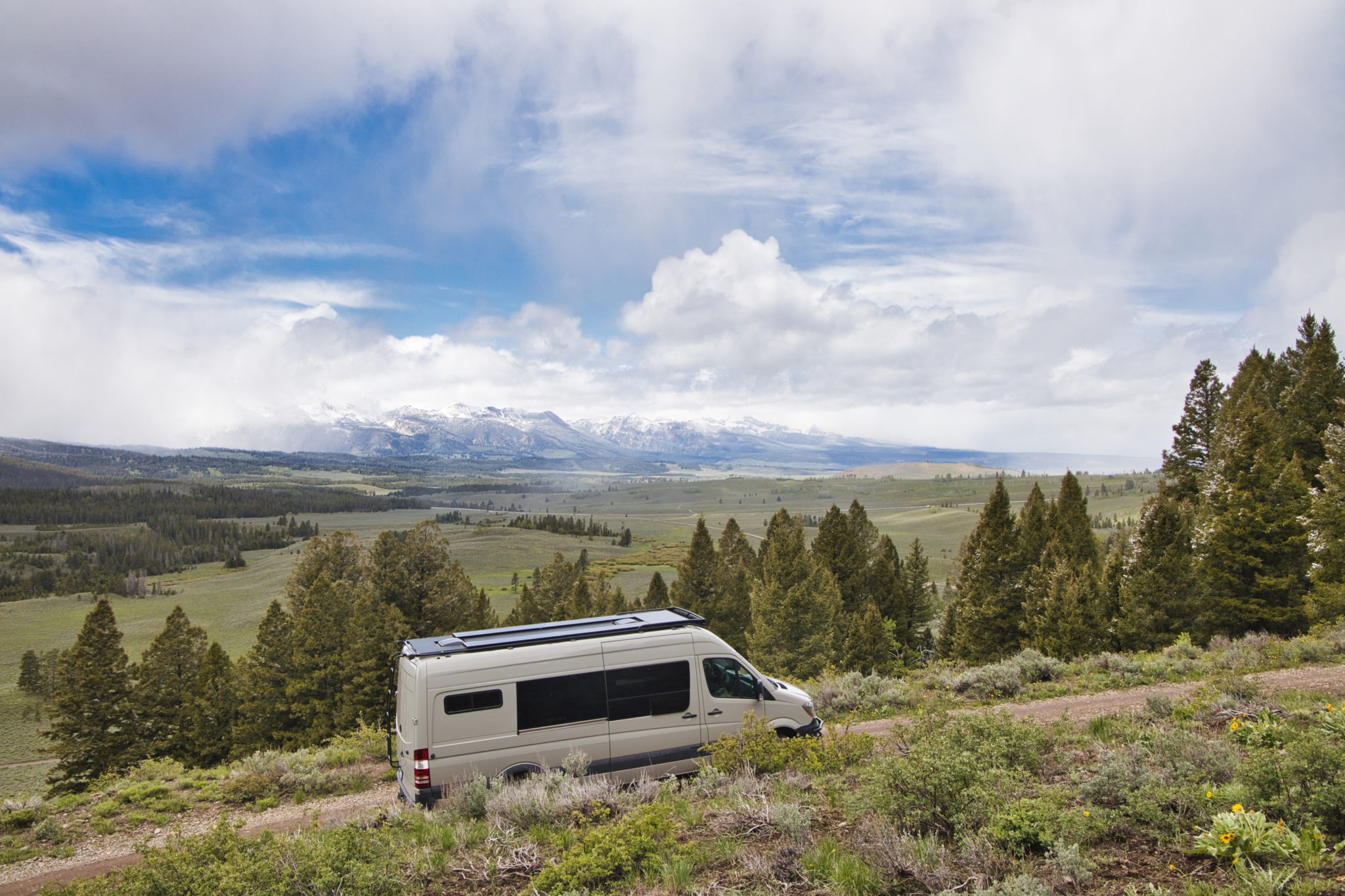 7. DIY Maintenance
While I can't claim to be an expert on this one (and the Mercedes Sprinter isn't the most DIY maintenance friendly vehicle), learning some basic vehicle maintenance like how to change a tire or checking and topping off fluids can save extra money that would otherwise be spent in a mechanic shop.
There are plenty of YouTube videos and books that will teach you how to do simple DIY van maintenance and it's a good idea to get a general understanding of how to do simple repairs and tune-ups.
8. Enjoy Free Activities
Van life provides unparalleled access to the outdoors where you can enjoy free activities like hiking, paddling, biking, reading, and more. Take advantage of this free access by spending time playing cards, cooking, picnicking, doing yoga outside, or other outdoor activities that you enjoy.
Of course, if there is a paid activity – like a canyoneering tour or a white water rafting trip – that you really want to do, go for it! That's part of the adventure. But limiting the number of these to 1 or 2 each month will help cut down on your costs.
If you intend to visit National and State parks frequently, look into their annual passes which will save you money in the long run.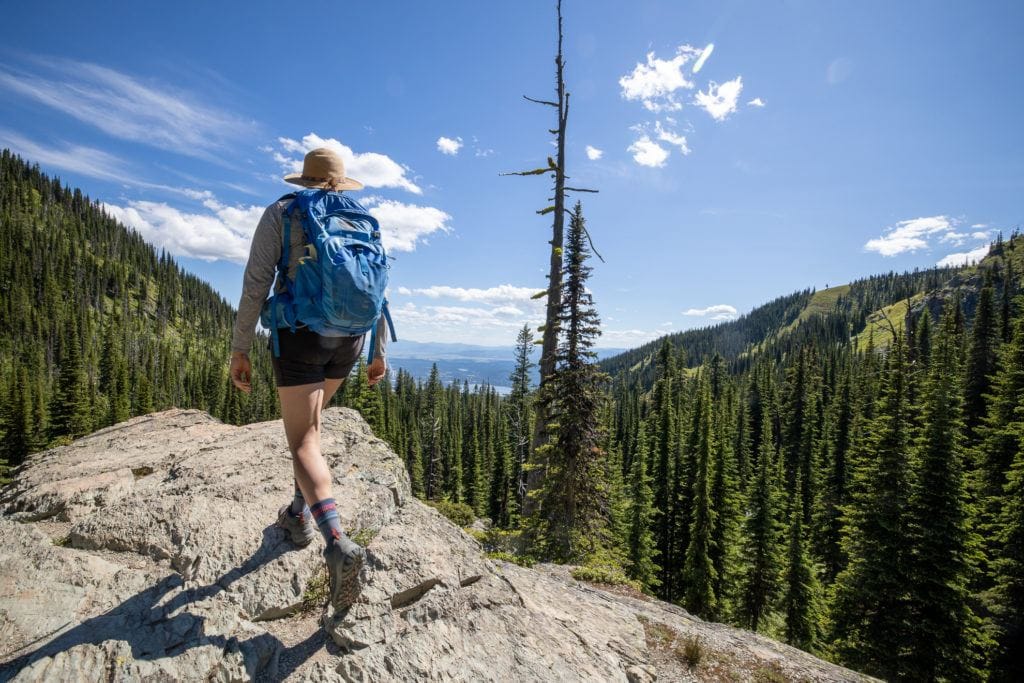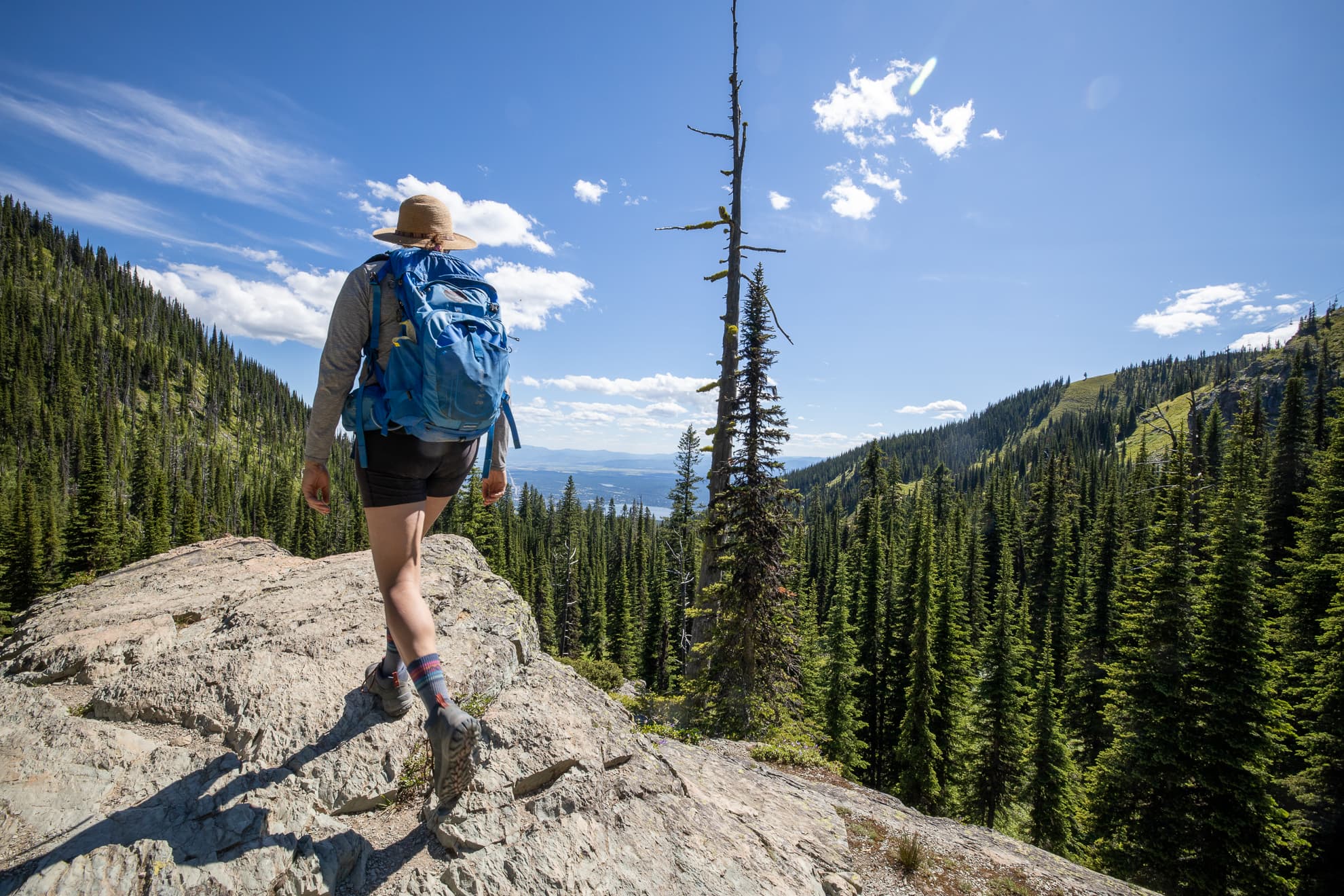 9. Track Your Expenses
I encourage you to track your expenses during your first few weeks on the road so you can become more aware of your spending. You may see some areas where you can cut back, or opportunities to make some shifts.
If you'd like to get a head start, you can start tracking your expenses now. If this isn't something you've done before, you might be surprised to see where your money's going and you may find some ways to cut back and start saving before you hit the road!
You Need A Budget (YNAB) or Mint are great and affordable budgeting tools that you can link to your accounts for easy tracking.
10. Live Simply
Last but not least, you can save money on the road by living simply which is something that van life itself encourages. This includes being conscious of your purchasing decisions and buying only what you really need.
Living in a small space (like a van) makes this a no-brainer. The more you pile into your van, the more crowded it will be and the more work it will take to keep it clean and organized. This gets easier as you go, but if you are an impulsive shopper, I suggest avoiding shops and retail areas altogether. You'll save money and your van will feel less cluttered, so it's a win-win.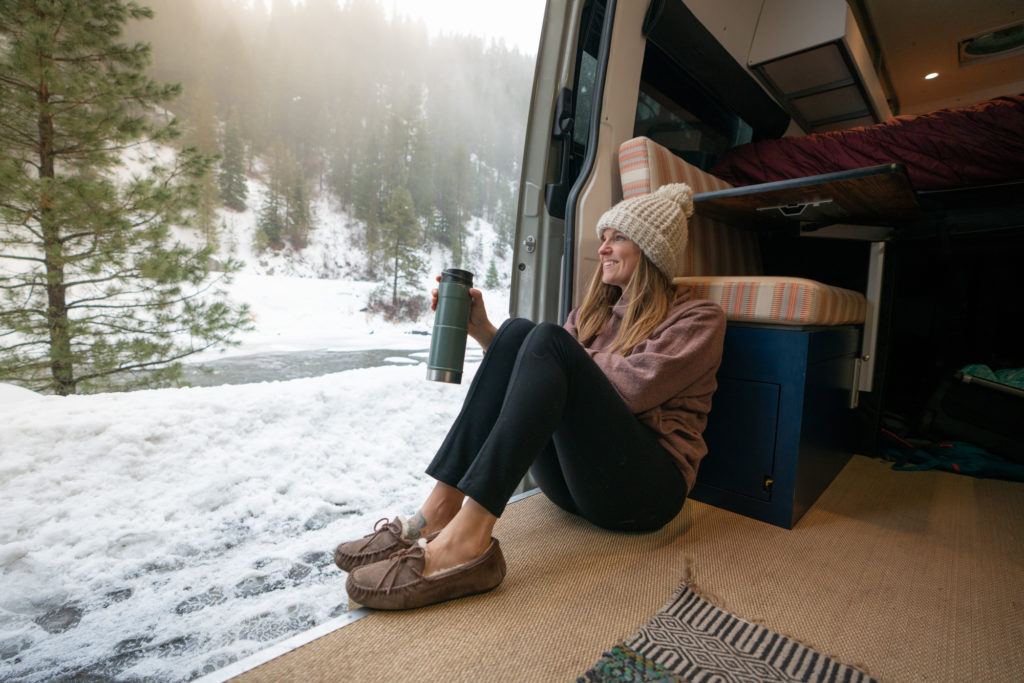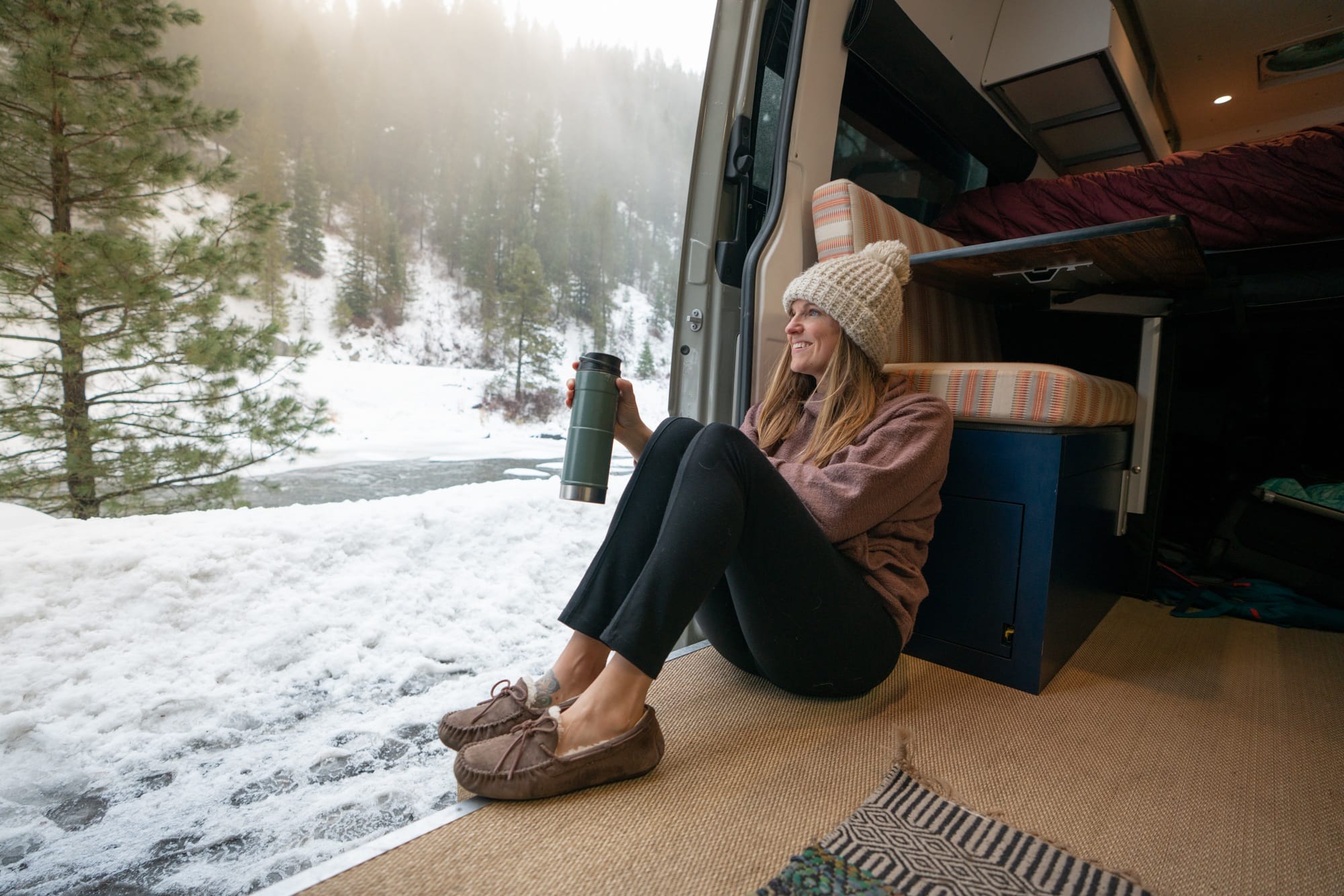 What other ideas do you have for how to save money on the road and reducing your van life expenses? Share your questions, tips, and experiences down in the comments, and make sure to sign up for our van life newsletter here.