A Sedona trip is at the top of many outdoor adventurers' bucket lists for good reason. It's an outdoor lovers paradise with spectacular scenery at every turn, endless hiking and mountain biking trails, rivers, waterfalls, swimming holes, and so much more. The city itself is beautiful as well and full of great restaurants with spectacular views and plenty of interesting shops to explore. In this Sedona travel guide, we share our best travel tips to help you make the most of your time there, especially if you love to hike and adventure outside.
Since Sedona is such a popular destination, it's good to know a little bit of insider info to help your trip go as smoothly as possible. We've got you covered with this post filled with Sedona travel tips.
In this Sedona travel guide, we share what you need to know for your first Sedona trip including the best time to visit, the best places to eat, things to do, and our top Sedona travel tips.
Getting to Sedona
Sedona is 45 minutes south of Flagstaff and two hours north of Phoenix.
You'll want a car for your Sedona trip so you can road trip over from where you live like we did or you can fly into Phoenix, rent a car, and drive two hours to Sedona.
Be aware that since Sedona is a popular weekend destination for people who live in Phoenix, traffic can be bad on Fridays and Sundays when weekenders are heading in and out of town.
Alternatively, you can fly into the smaller airport of Flagstaff, rent a car there, and then drive the 45 minutes down to Sedona on highway 89 through beautiful Oak Creek Canyon. Sedona does have an airport, but it doesn't host any commercial flights.
---
Best Time to Visit Sedona
The best time to visit Sedona is in late Fall, Winter, and early Spring from October – April. You'll want to avoid the hottest months of June – August as highs are consistently in the 90s. I'd also suggest avoiding May and September as those months can be very hot in Sedona as well.
Springtime in Sedona from March – April when the desert is in bloom is a beautiful but popular time to visit. Winter can be chilly, but that's no problem if you're prepared with winter hiking layers. Plus, you'll have a chance to see the red rocks dusted in snow and enjoy the area without the crowds.
We visited Sedona in the middle of October and it was still very hot. The highs were in the 90s during the day and the sun was very strong. We were able to make it work by hiking early and late in the day and finding some shaded hikes outside of town.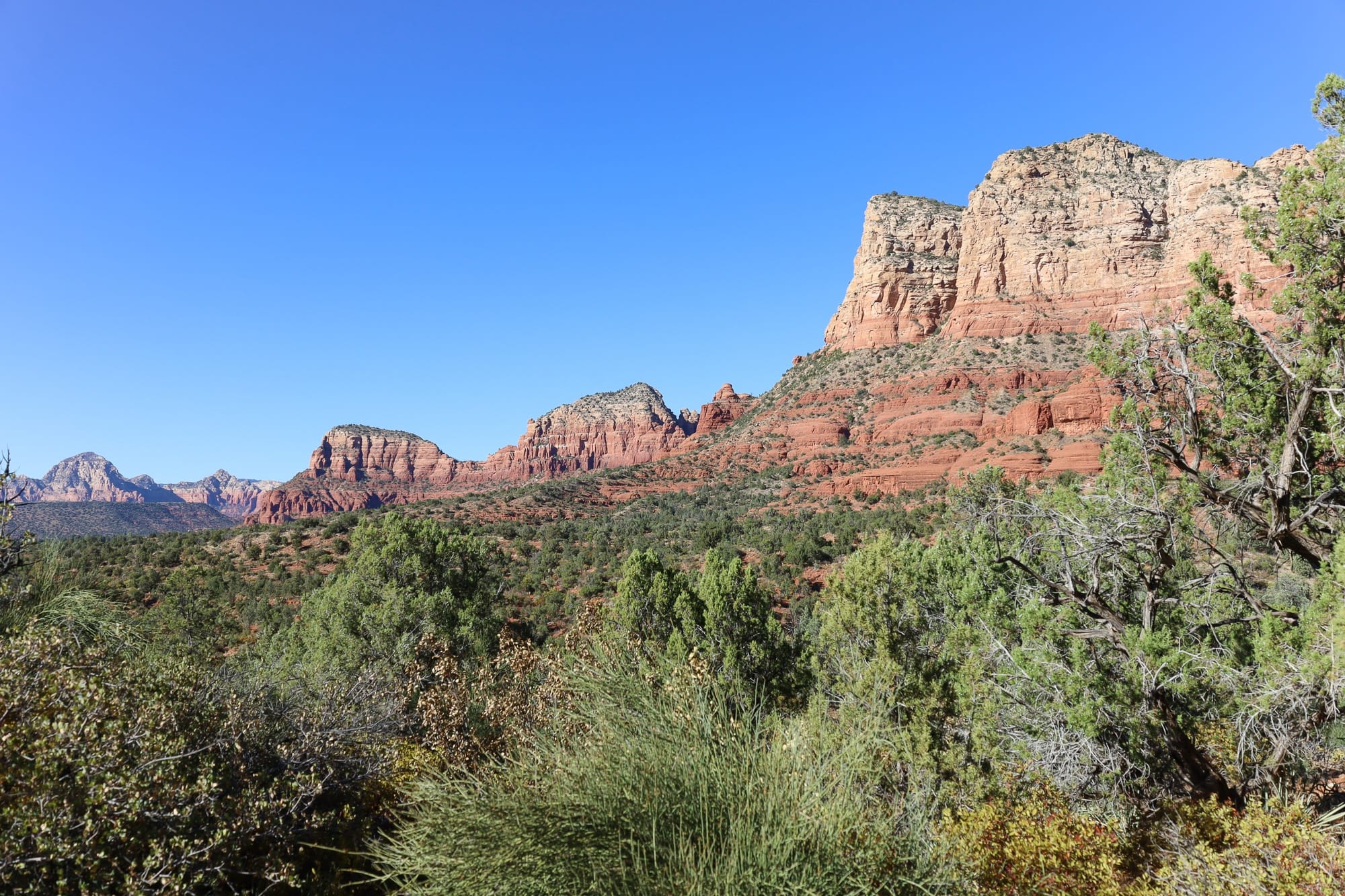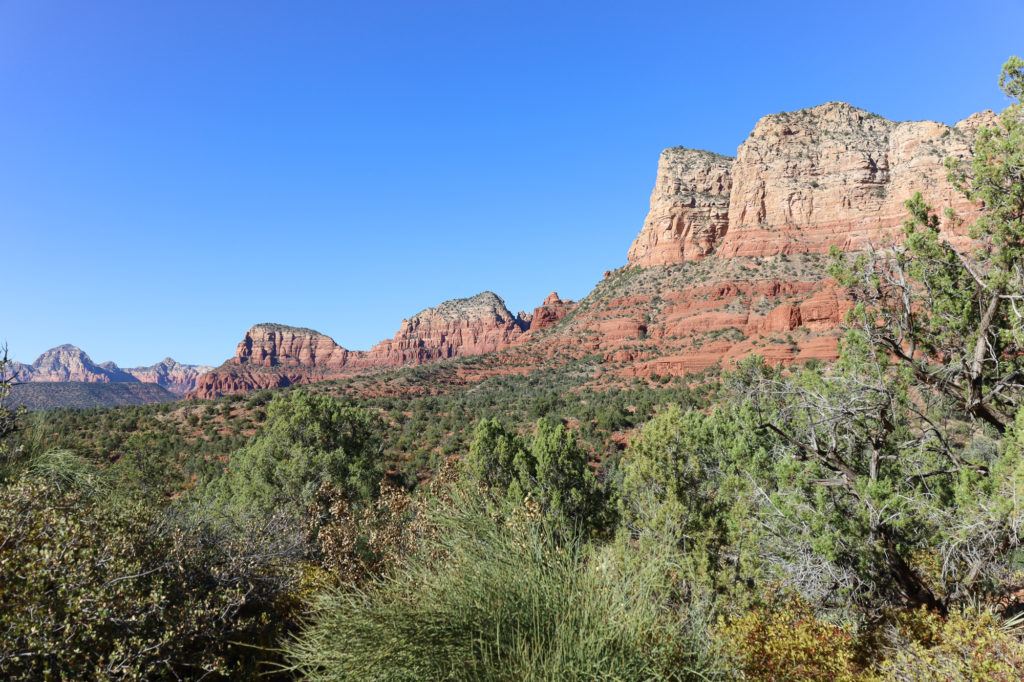 ---
Where to Stay in Sedona
Sedona has plenty of lodging and camping options depending on what you're looking for. Note that hotels and Airbnbs do tend to be a little pricey in Sedona, especially in the high season.
Camping in Sedona
Paid campgrounds in the Sedona area include Manzanita campground which is a 10-minute drive north of town up highway 89 near Slide Rock State Park, a beautiful swimming area with a natural water slide.
Another 10 minutes north of there you'll find Cave Springs campground and Pine Flat campground. These campgrounds are all very popular, especially in the high season so reserve in advance if you can. Some campsites at Manzanita and Pine Flat are first come first served.
On the other side of Sedona toward Cottonwood is the beautiful Lo Lo Mai Springs Outdoor Resort. In addition to camping and RV sites, they also have cabins for rent. This campground is very popular and advanced reservations are required.
In addition to developed campgrounds, there is quite a bit of dispersed camping in the Sedona area. You can read about recommended dispersed camping sites on the USDA Forest Service website, and be sure to check out our guide to finding free campsites for some tips and apps that will help you find more dispersed camping options. If you decide to go this route, make sure you're prepared to Leave No Trace and know how to properly poop outdoors.
Sedona Hotels
During our recent trip to Sedona, we stayed at The Arabella, a three-star hotel within walking and biking distance of the city center. It provided quick, easy access to some of the best restaurants in Sedona and made for a short drive to a variety of hikes both north and south of town. The hotel has a fleet of cruiser bikes they loan out, a mountain bike wash station, and they are pet friendly.
I also hear that the Best Western Plus Arroyo Roble is beautiful and based on its location it looks like you could get some nice views from there. There are plenty of other hotel options in and around Sedona as well.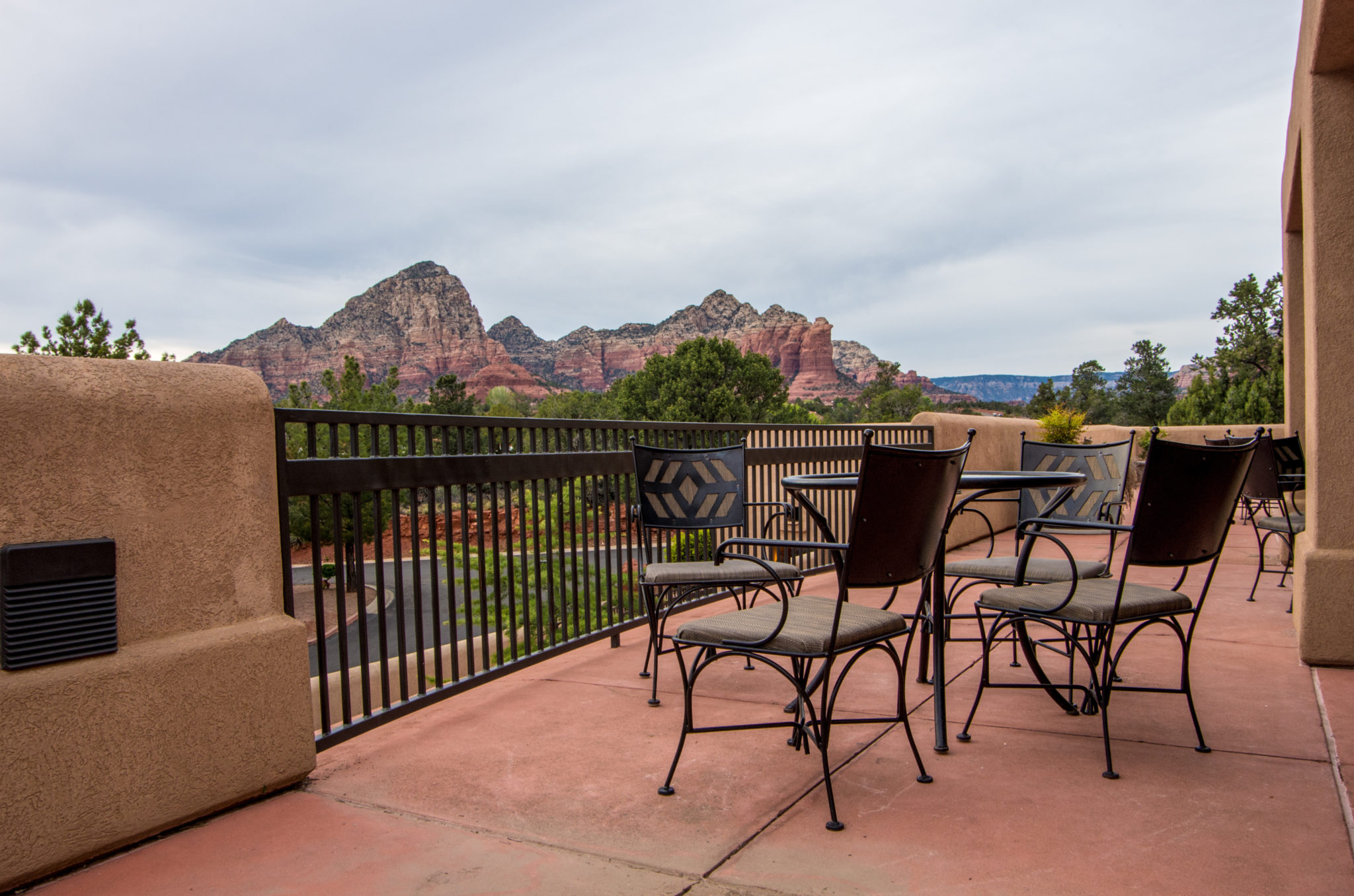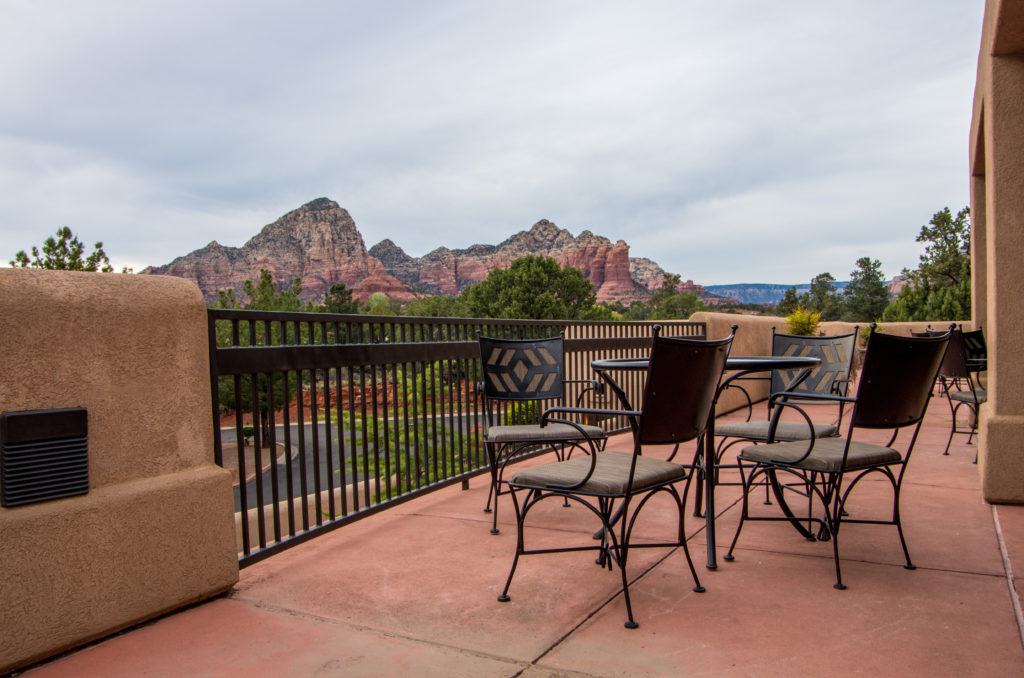 Sedona Airbnbs
When initially researching for this trip and putting together this Sedona travel guide, I found lots of beautiful, unique Airbnbs in the area but they were all booked by the time I was ready to reserve our lodging. So if you'd like to go the Airbnb route, book early for the best choices!
If you're new to Airbnb, get up to $50 off your stay by signing up at this link.
---
Best Places to Eat in Sedona
Hideaway House
Hideaway House is perhaps the most classic Sedona restaurant that we visited. It's a cute, welcoming, down to earth cafe with sunflowers painted on the walls and a casual, happy vibe. The outside patio is where it's at, with the most incredible views that will make you want to linger for as long as possible.
The Hudson
I was skeptical about the Hudson at first since it was recommended everywhere I looked and thought it might be super touristy, but they sure proved me wrong. The Hudson is beautiful inside and out, whether you dine on their outdoor patio overlooking the red rocks or inside where the views are nearly just as expansive. The salad, ahi sandwich, and fries we had hit the spot for lunch after a long morning of hiking, and the service was superb.
Elote
I have a Bearfoot Theory reader to thank for this recommendation. Elote will blow your socks off. At the time we visited Sedona, Elote was reservation-only and was booking up to a month in advance but we were lucky enough to score a reservation a week prior to our trip. Everything we had was delicious including the margaritas. If you're vegetarian, the vegetable mole was incredible, and if you like seafood, try the scallops.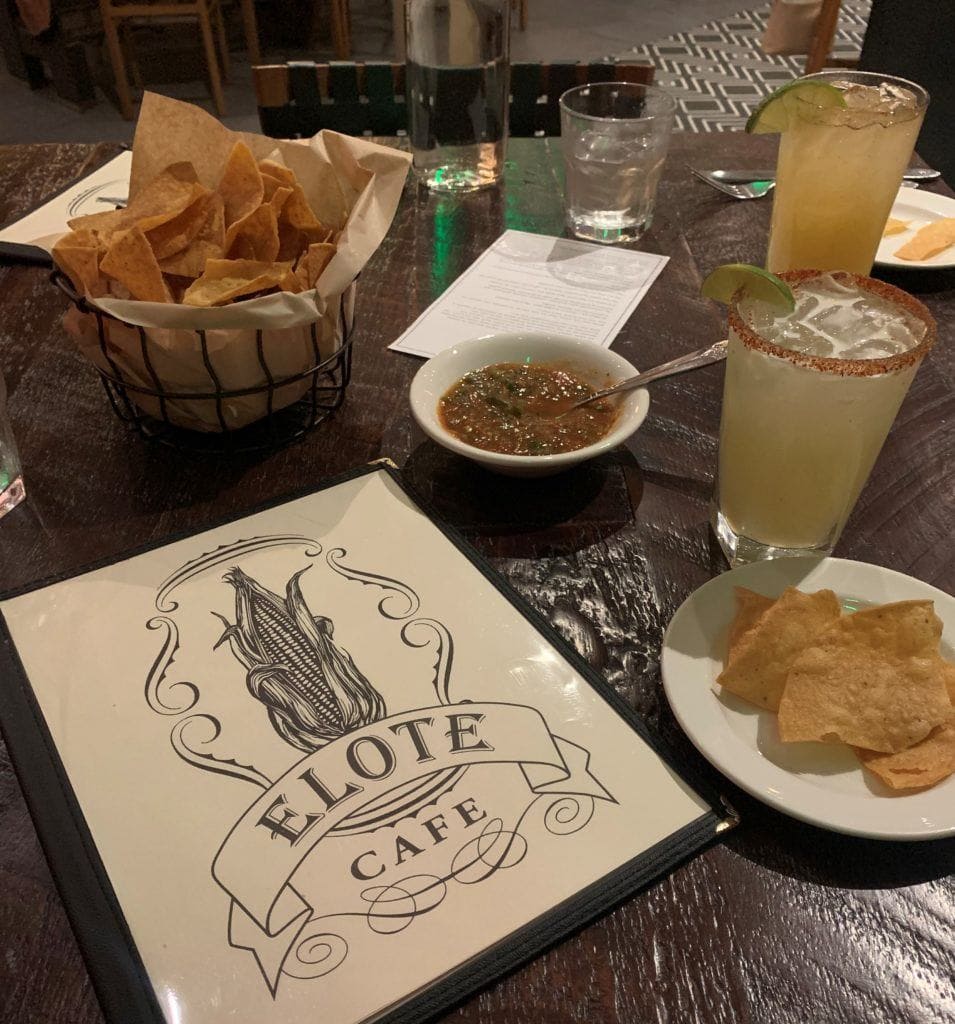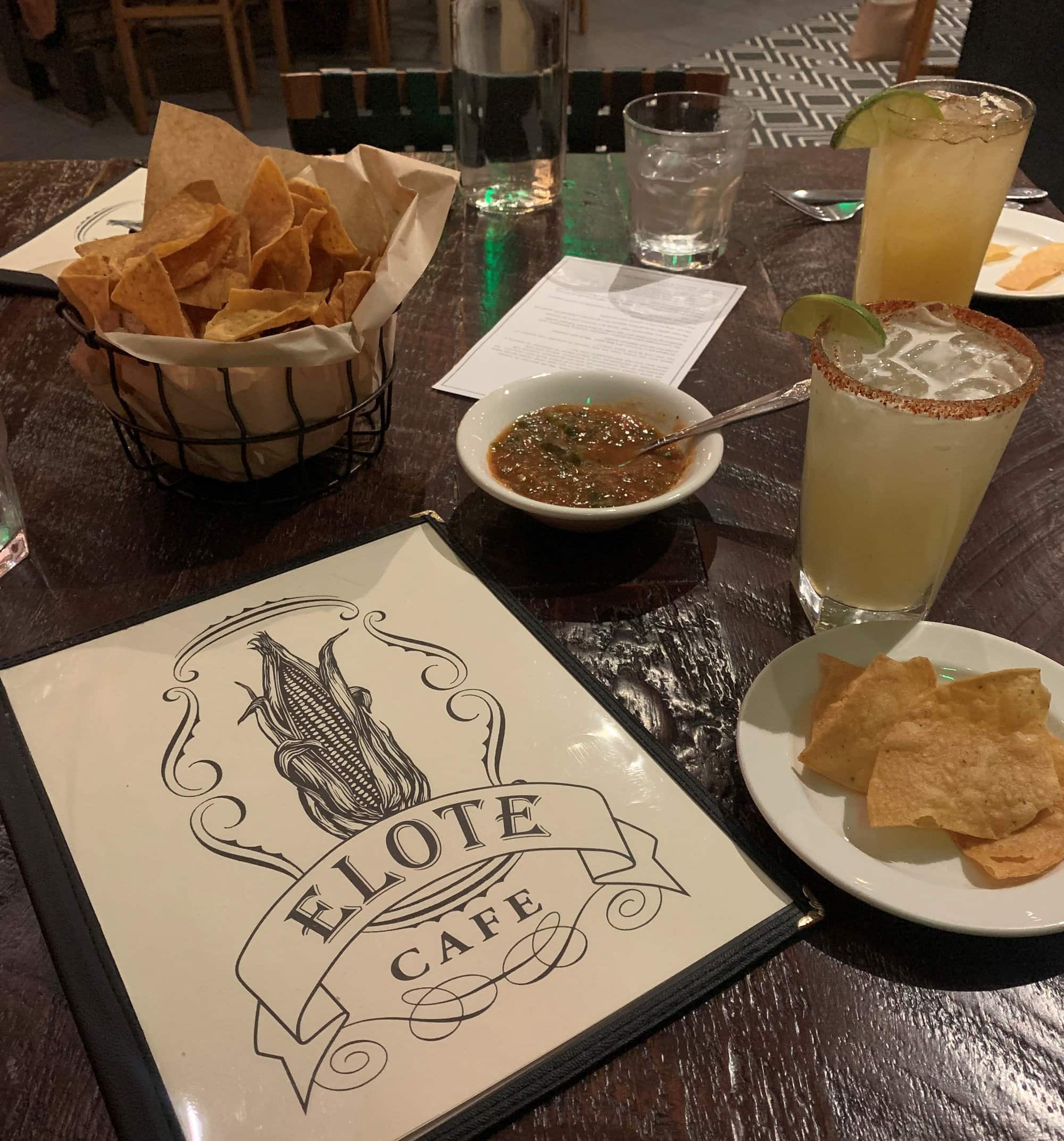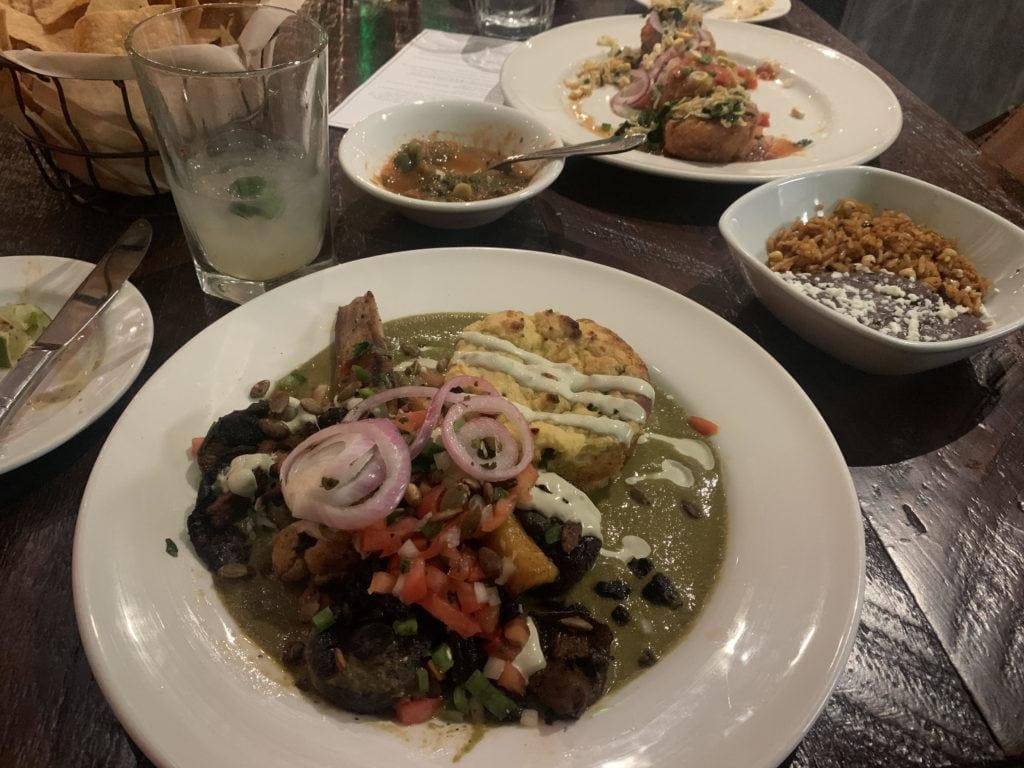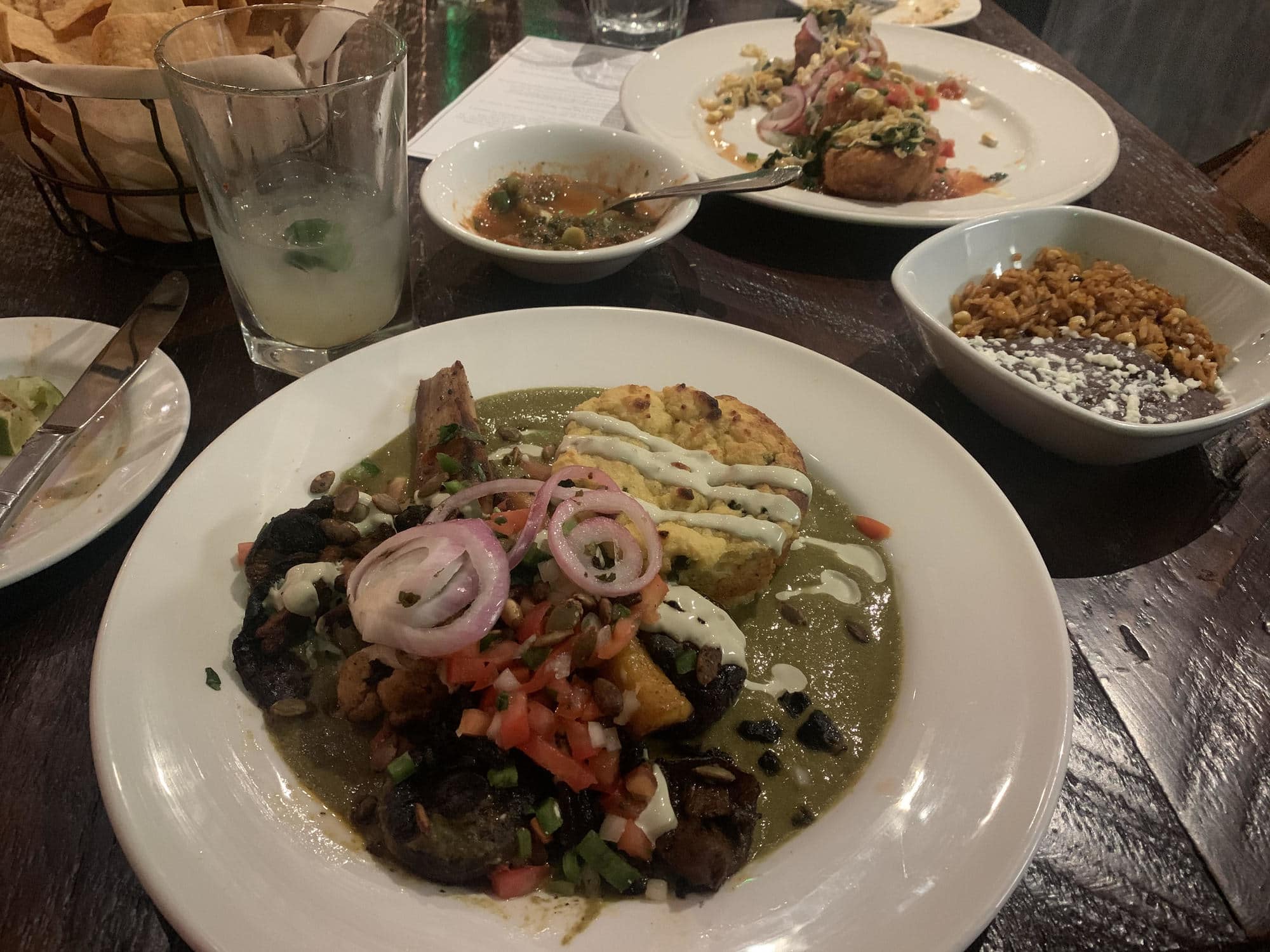 Gerardo's Italian Kitchen
I have a Bearfoot Theory reader to thank for this recommendation as well. We didn't have a chance to try Gerardo's during our trip, but after seeing how amazing their food looks I knew I had to include it in this Sedona travel guide and I already can't wait to return. Their traditional, wood-fired pizzas are not to be missed. I also love their focus on sustainability.
Creekside Coffee
This little coffee shop across the parking lot from Hideaway House makes great coffee, has a small but delicious looking breakfast menu, and incredible views (are you noticing the view theme here?). It's a great spot for a grab-and-go breakfast or to sit and enjoy a coffee while taking in the views of the surrounding red peaks.
Creekside American Bistro
Creekside American Bistro seems to be another classic Sedona spot. It's right below Creekside Coffee which belongs to it as well. We had brunch here the morning before hitting the road – the eggs benedict were spot on.
Indian Gardens
Indian Gardens is a sweet little cafe and market 10 minutes north of Sedona up Oak Creek Canyon. It's a great breakfast and lunch spot that's perfect to hit up on the way back from a hike in the Oak Creek area. There's a beautiful patio out back and a wide range of food options from full-plate meals to delicious breakfast pastries.
---
What to Pack for Sedona
What to pack for a Sedona trip depends on the time of year you're traveling there. For a warm-weather trip to Sedona, check out our guide to What to Wear Hiking as well as our guide to Sun Protection for Hikers.
For a cool-weather trip to Sedona, check out the following blog posts for ideas on what to pack for your Sedona trip: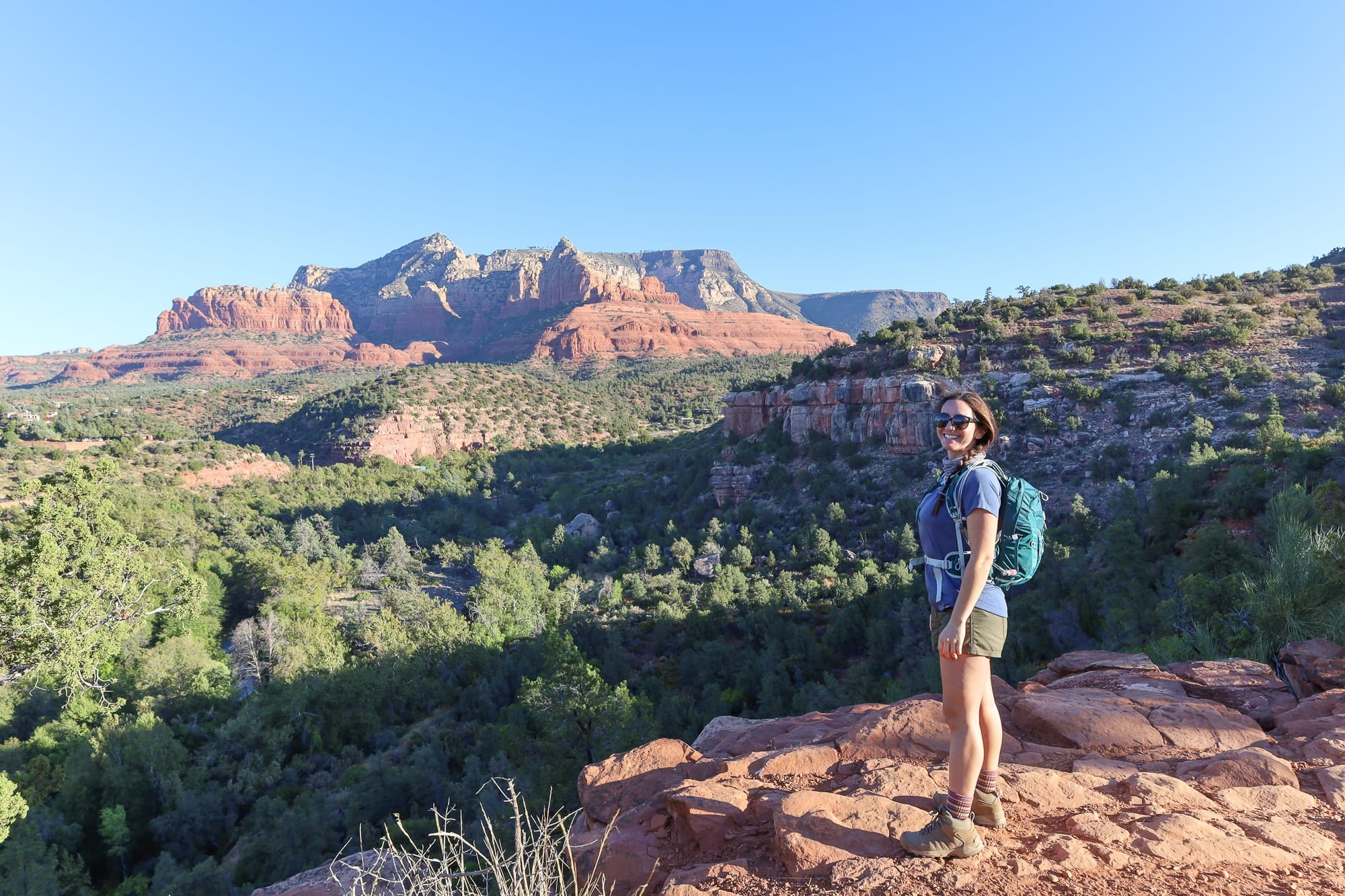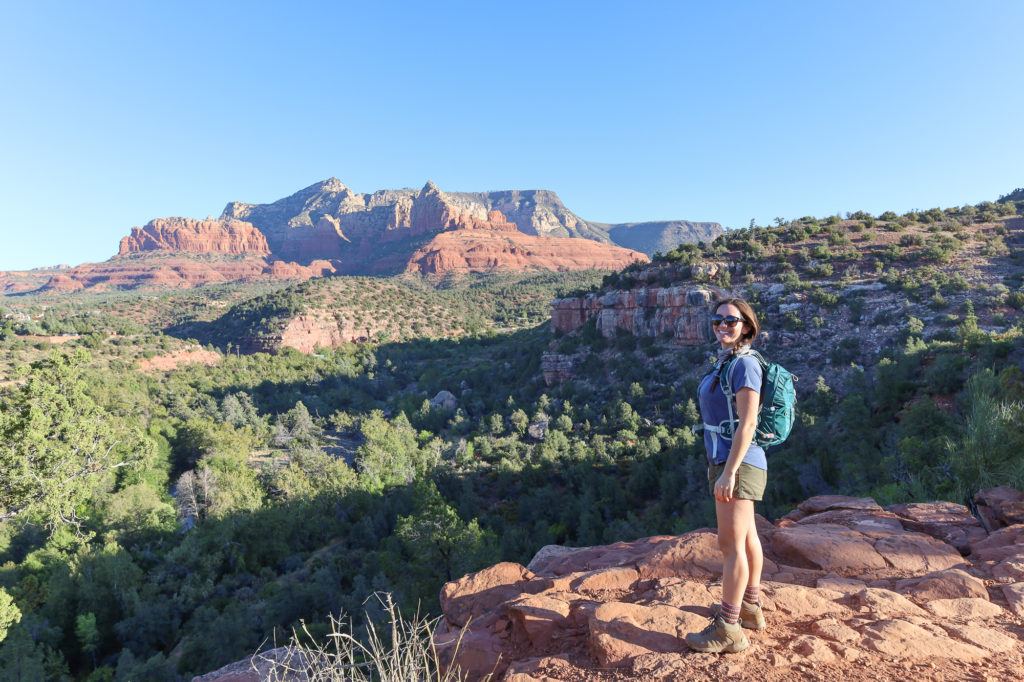 ---
Sedona Travel Tips
Start Your Hikes Early
By early, we mean really early. Like 7am early. Sedona is a very popular hiking destination, and trailhead parking lots are usually full before 8am even on weekdays. For example, the West Fork trailhead parking lot was full when we arrived just before 8am on a Friday. Luckily we were able to find a parking spot at a nearby turnout just up the highway. But had we gotten there any later, we would have had to park even further away and would have had a long walk alongside the highway to get to the trailhead.

Moral of the story and one of our top travel tips in this Sedona travel guide, the very early bird gets the worm in Sedona.
Note: Starting in March 2022, the Sedona Shuttle will offer free park-and-ride shuttle service to Cathedral Rock, Dry Creek, Little Horse, and Soldier Pass trailheads. During periods when the shuttles are running, the parking lots at the Cathedral Rock and Soldier Pass trailheads will be closed. All visitors are asked to use the shuttle to access these trailheads.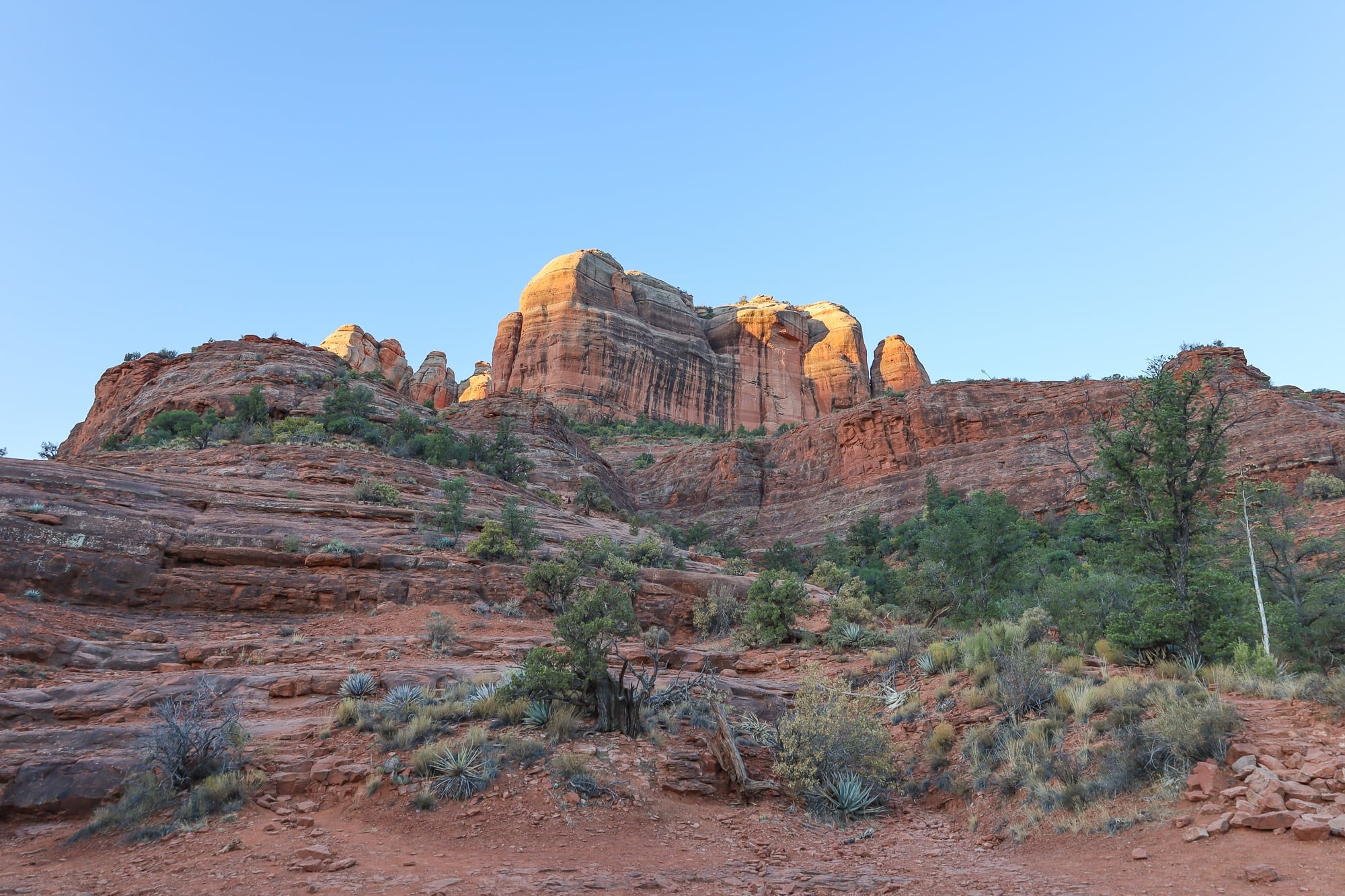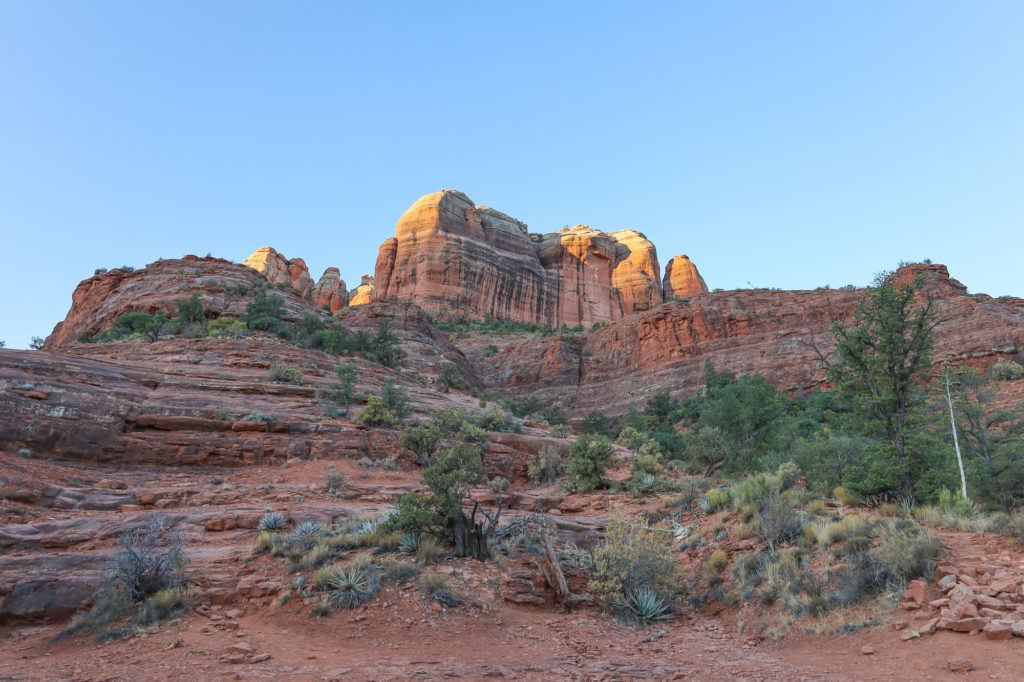 Download Maps Before Heading Out
Some trails in Sedona are outside of the cell service area, so it's a good idea to download a map of the trail you plan on hiking and any other info you need while you have WiFi or service before heading out. Plus, not all trails are well marked and in some cases, it can be easy to wander off the trail so it's best to have a map on hand.
I upgraded to the Pro version of the All Trails app during my Sedona trip so I could download trail maps ahead of time and see my location on the trail while hiking. I found it well worth it the small investment.
Make Dinner Reservations Ahead of Time
Until my recent Sedona trip, I didn't realize it had such a good food scene! There are some really good restaurants with great food and incredible views. Since it's such a popular destination, the best restaurants in Sedona tend to be known and as a result, reservations book up quickly and walk-in waits can be quite long during prime dining time.
If you know that there are a couple of spots you want to try while in Sedona, make reservations ahead of time. Some restaurants like Elote and Mariposa were reservation-only at the time of our visit and book a month out in advance at times. (During normal times, Elote actually doesn't take reservations at all, so arrive early and get your name on the list).
If you can't get a reservation ahead of time, check to see if the restaurant has an online waitlist. For example, Hideaway House had an online waitlist that was super easy to use – you just add your name and it gives you a pretty accurate idea of when you should arrive to check-in and when a table will be ready for you.
In general, be prepared to wait an hour or more if you walk into a popular restaurant during prime hours without a reservation. Make the most of the wait by checking out some nearby shops.
Eat at Scenic Restaurants During Daylight Hours
This is something we learned after eating a late dinner at Hideaway House after the sun had long set. While the food is good and all, the views are what really make this place spectacular so dine during daylight hours. A late lunch or early dinner will likely reduce your wait time, too, and you'll be able to enjoy dining al fresco beneath the red rocks.
Be Prepared for the Sun and the Heat
Sedona can be very hot even outside of the hottest months of May – September. We visited in mid-October and the highs were in the 90s each day. We made it work by hiking early in the morning (remember, the early bird gets the worm!), by wearing and bringing lots of sun protection, carrying and drinking lots of water, and by choosing trails with some shade whenever possible.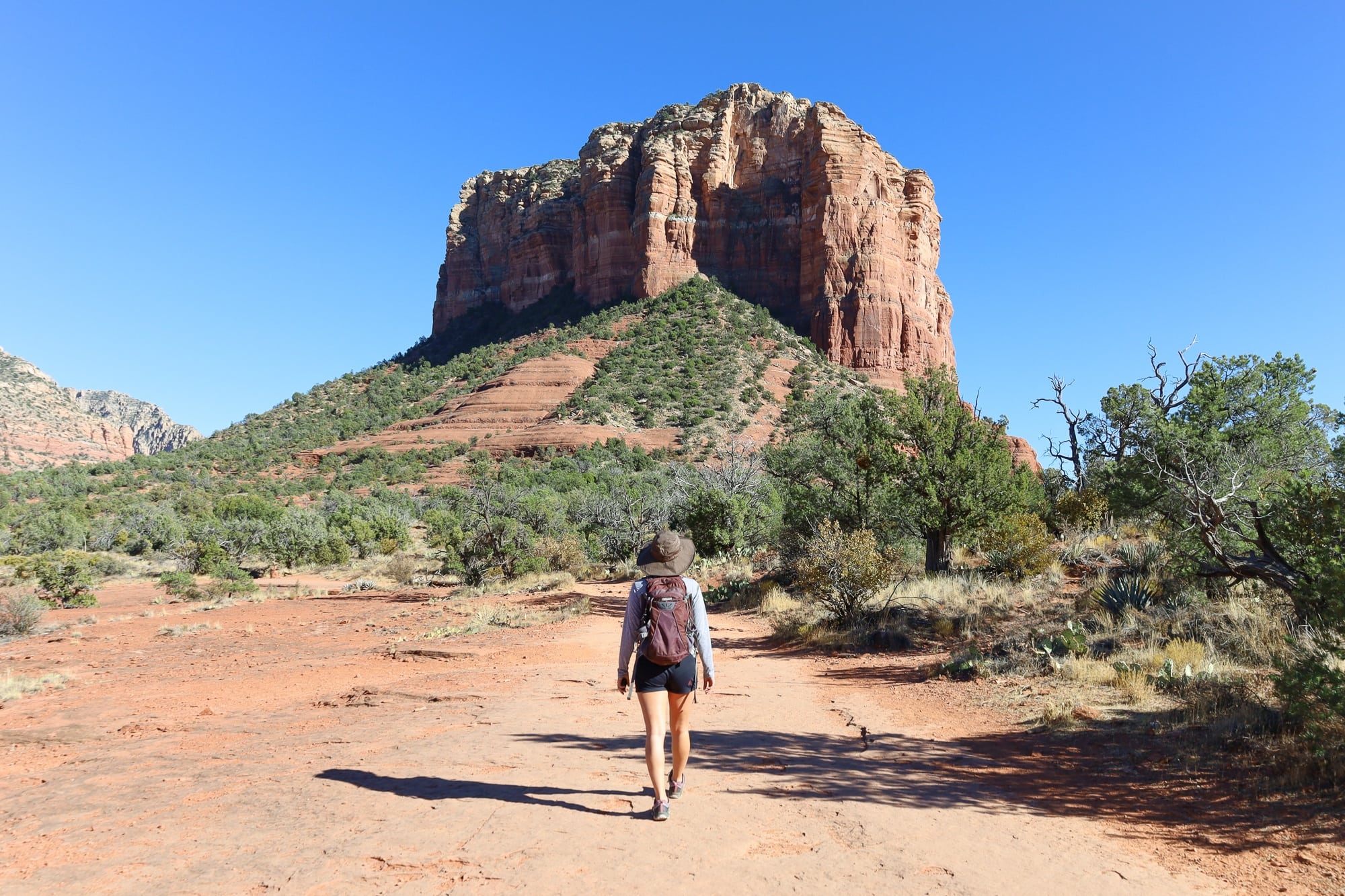 Pack the Right Gear
On that same note, packing the right gear for your Sedona trip will help make it more comfortable overall and in some instances will even help keep you safe. As mentioned above, sun protection is critical if you're going during the warmer months. A sturdy, comfortable pair of hiking shoes are essential too, as is comfortable hiking clothing and a hiking daypack with plenty of water.
On the other hand, if you visit Sedona in winter, pack warm layers for hiking so you can be prepared for swings in temperature.
Take Safety Precautions Against COVID
During my recent trip to Sedona, I thought people were respectful overall and did a good job of practicing social distancing on the trail and in town. Everyone wore masks in the main areas of town (as required at the time) and I'd say about half the people on the trails either wore a mask or had one at the ready to put on when passing other hikers, which was nice.
In addition to the tips we provide in this Sedona travel guide, we always recommend following local regulations and recommendations which you can find on the official Sedona Travel website, and in general, do what makes you feel safe and comfortable while being considerate and respectful of others. For more on this topic, check out our guide to hiking safely during COVID and road-tripping safely during COVID.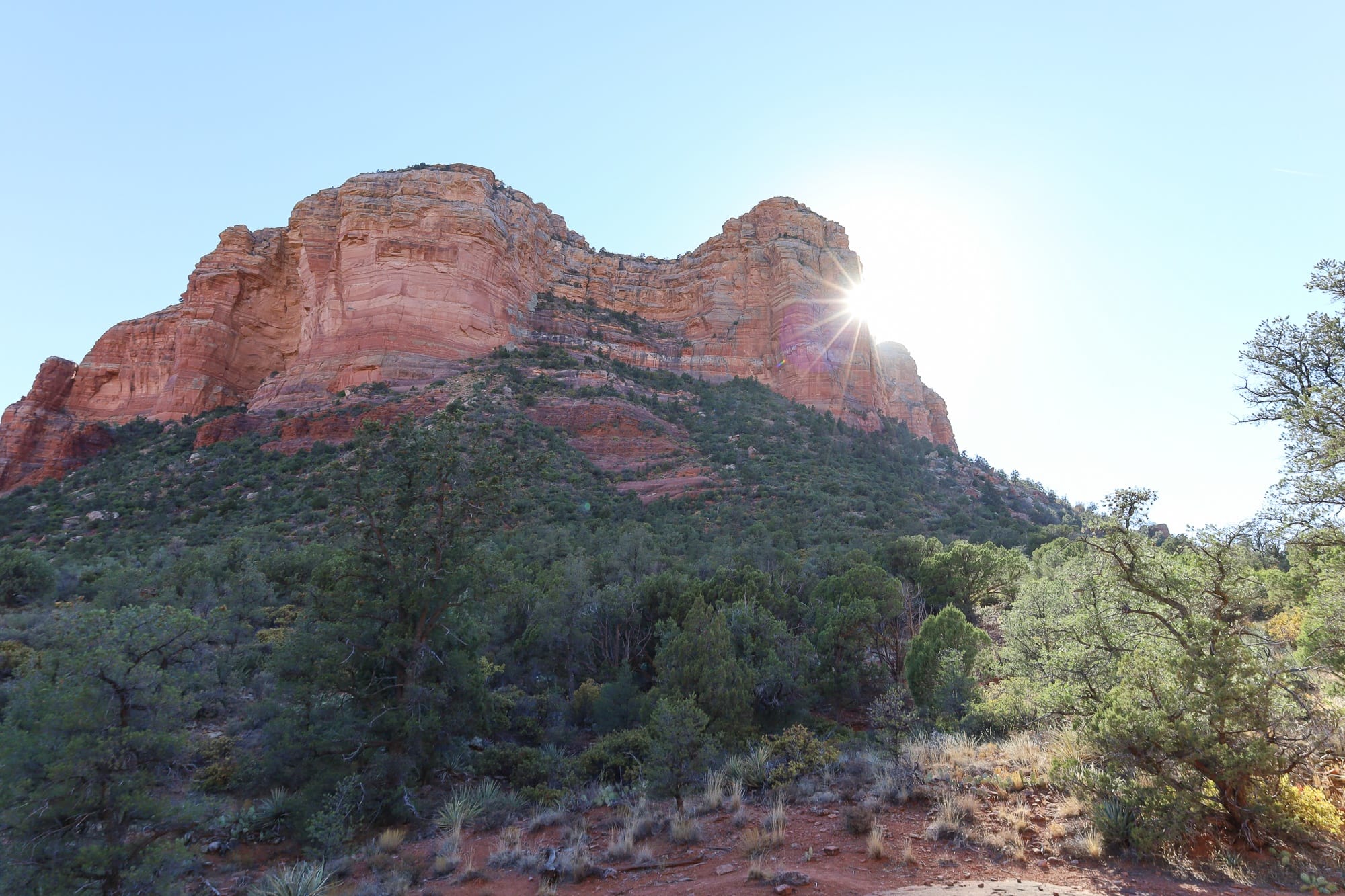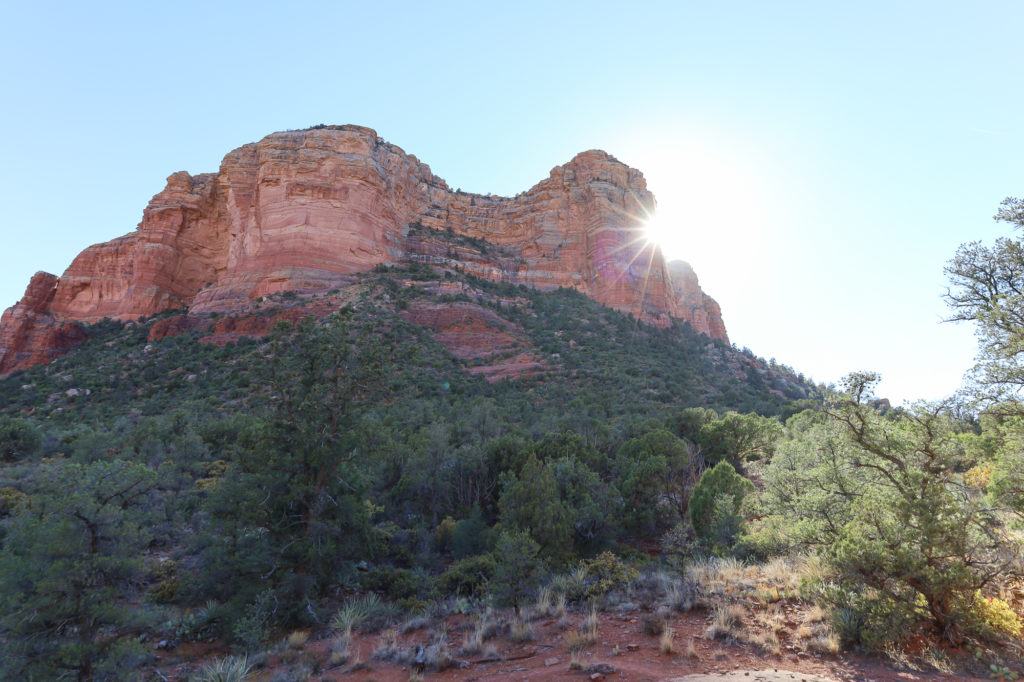 ---
We hope this Sedona travel guide helps you plan an epic trip!
Do you have anything to add that we missed or any questions about planning a Sedona trip? Share your experience, tips, and questions in the comments below.