Tips for Visiting Overcrowded National Parks
Planning a trip to a popular National Park? Here are tips to beat the crowds and have an enjoyable visit in overcrowded National Parks.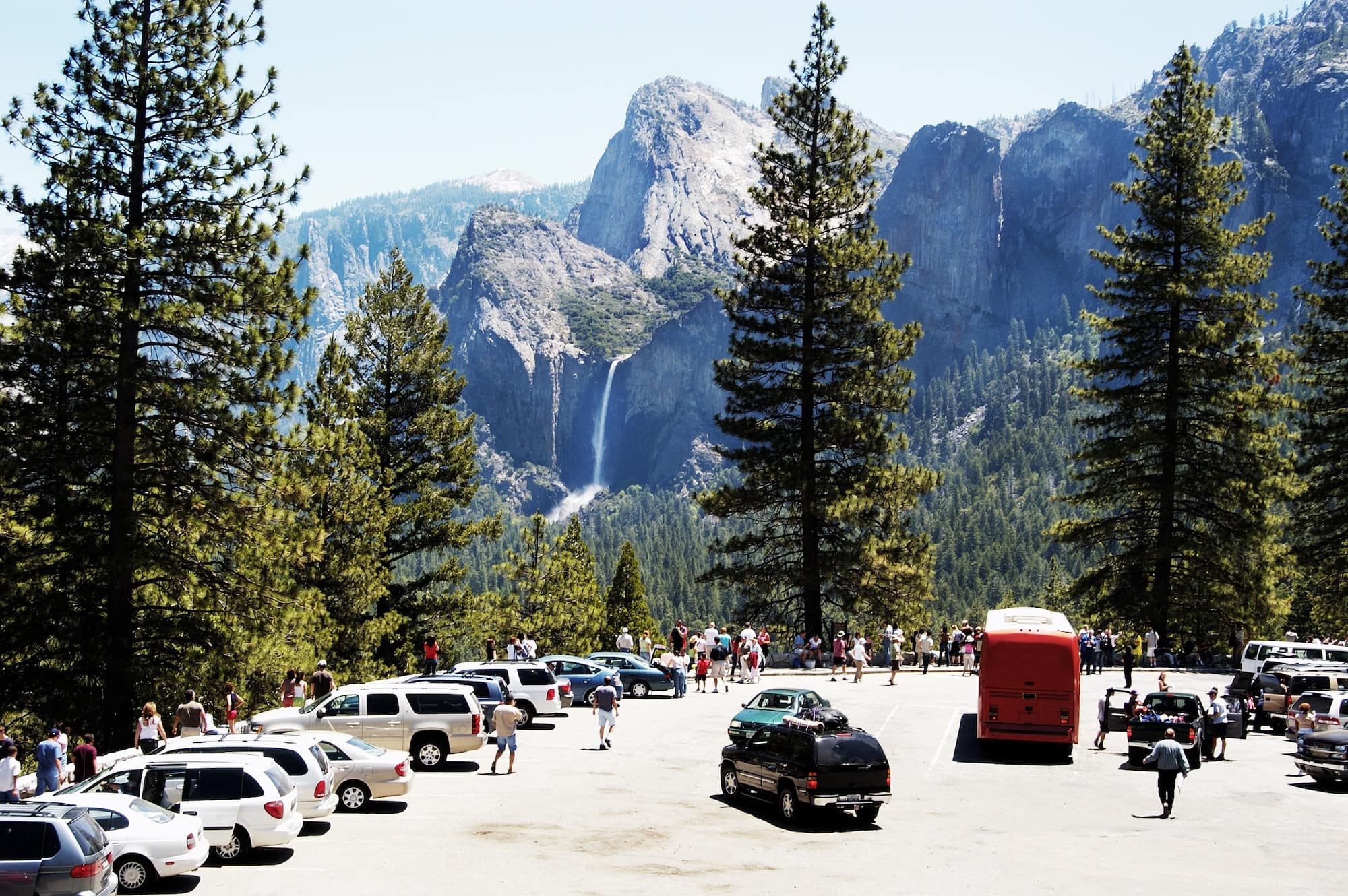 In 2020 the National Park Service reported over 250 million visitors to US National Parks, and 2021 is on track to be one of the busiest years in NPS history. For many outdoor adventure lovers, visiting an overcrowded National Park can be a frustrating experience with long lines to enter the park, crowded trails, and full parking lots.
These tips on how to avoid crowds in National Parks, and how to recreate responsibility in overcrowded National Parks will help you have a better time out there as well as ensure our National Parks stay intact for all to enjoy for years to come.
Here's our guide for how to avoid crowds and responsibly visit a crowded National Park.
And as it goes in all of the destinations we share, please practice good trail etiquette and remember to Leave No Trace. This means packing out all of your garbage, being respectful to others on busy trails, and following the established rules.
What to Know Before Your National Park Trip
One of the best ways to avoid contributing to an overcrowded National Park is to do your research and plan ahead of time. For example, visiting Yellowstone National Park requires a lot of advanced planning because Yellowstone campsite reservations for the summer often sell out right when they open online. Even hikes that do not require advance permits, like hiking the Zion Narrows, require research ahead of time to ensure you are prepared for this technical water hike. No matter what National Park you're visiting, we recommend always starting with the following:
Do Your Research
Every National Park maintains a website specific to its park. This makes it extremely easy for visitors to get all of the information they need to plan a trip, so make sure you check each site's specific website for permits, passes, the latest updates, and anything else you need to know beforehand.
Here's a quick pre-trip checklist:
Entrance Fees: Most National Parks in the US require an entrance fee, usually around $20-$30. Check your park's specific website for the entry fee cost. Getting an Annual National Parks Pass can save you time and money at busy National Parks, especially if you plan to visit several National Park sites in a calendar year.
Entrance Reservations: Some parks, like Acadia and Yosemite, have implemented timed entrance reservations during peak season to combat overcrowding. To enter the park, even for day use, you must have an advance reservation – always check the park website before planning your trip so you know what to expect.
Park Updates and Alerts: Every National Park will update its website to let visitors know about current situations in the park. Sometimes this means restrictions, trail or road closures, or changes to the norm that might affect your visit.
Camping Permits and Reservations: Campsite reservations can be hard to come by, especially in popular National Parks. Most campgrounds in National Parks can be reserved on Recreation.gov, but not all parks participate in this service and some are first-come, first-serve. Check out the park's specific website before you go to ensure you can find a campsite.
Dog-Friendly Parks: National Parks are notoriously difficult for hiking with dogs, but a handful of parks allow pets in the developed areas like paved trails, lodges, and some campgrounds and trails. Again, check the park's specific site to find out, and to help you plan, check out our list of dog friendly National Parks here!
Deadlines/Permits: Many of the more sought-after National Park trails require permits, and the application window is often short and months in advance (like the Half Dome in Yosemite). There's nothing worse than planning a trip, packing your gear, and realizing you can't get in, so always do your research in advance. We recommend starting to plan your National Park trip at least 6 months in advance so you can be prepared for any permit and campground reservation deadlines.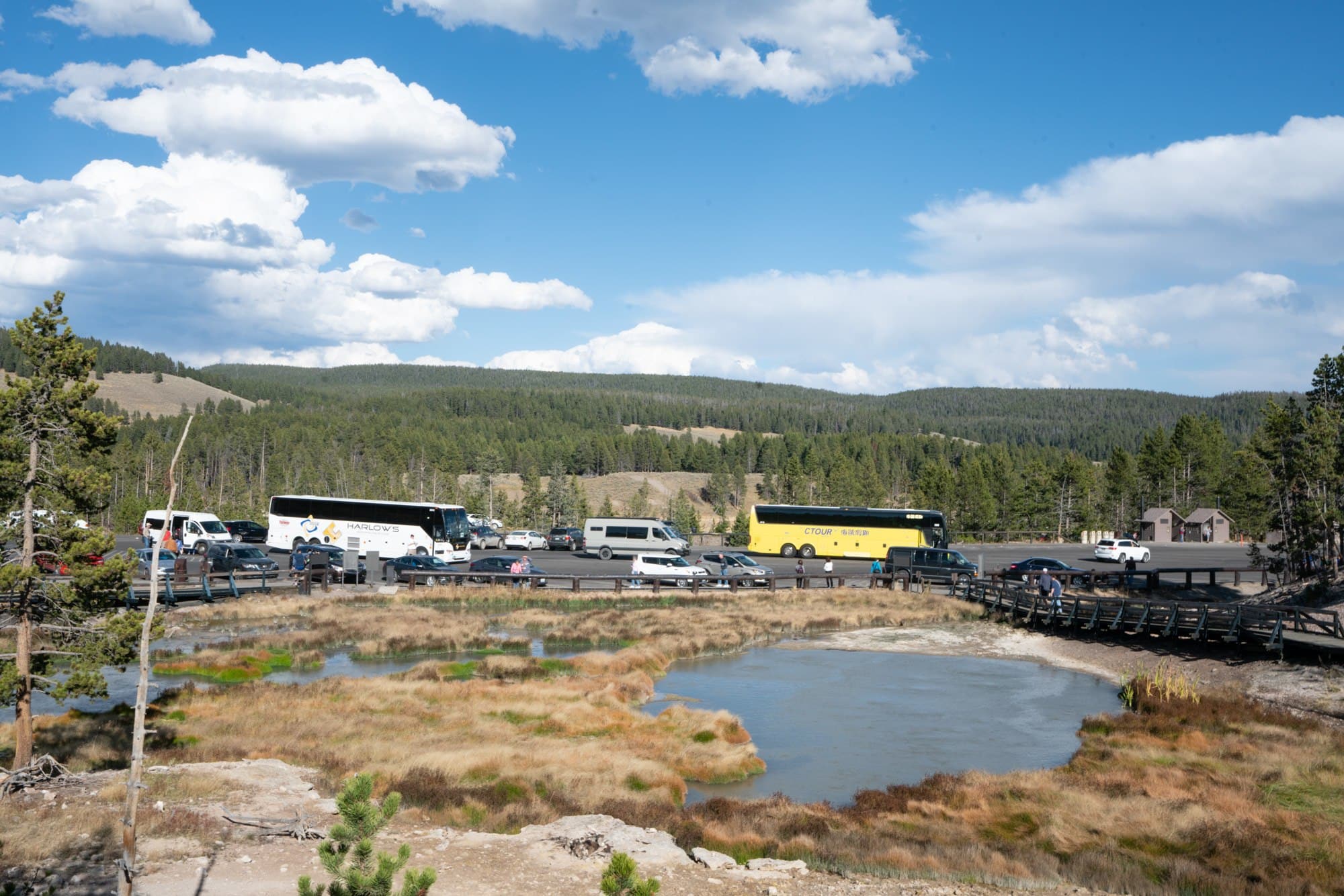 Consider Visiting a Lesser Known National Park
While Zion and Yosemite should be on everybody's bucket list, remember that there are 423 National Park sites, including 63 National Parks and 83 National Monuments, along with all of the other types of public land we are so lucky to have.
If crowds really bother you and the only time you can take a vacation is in the busy summer months, perhaps you should check out one of the National Parks that has fewer visitors, or visit nearby National Forests or public lands that will have similar views without the throngs of people.
Here are a few less crowded parks that we've covered on Bearfoot Theory: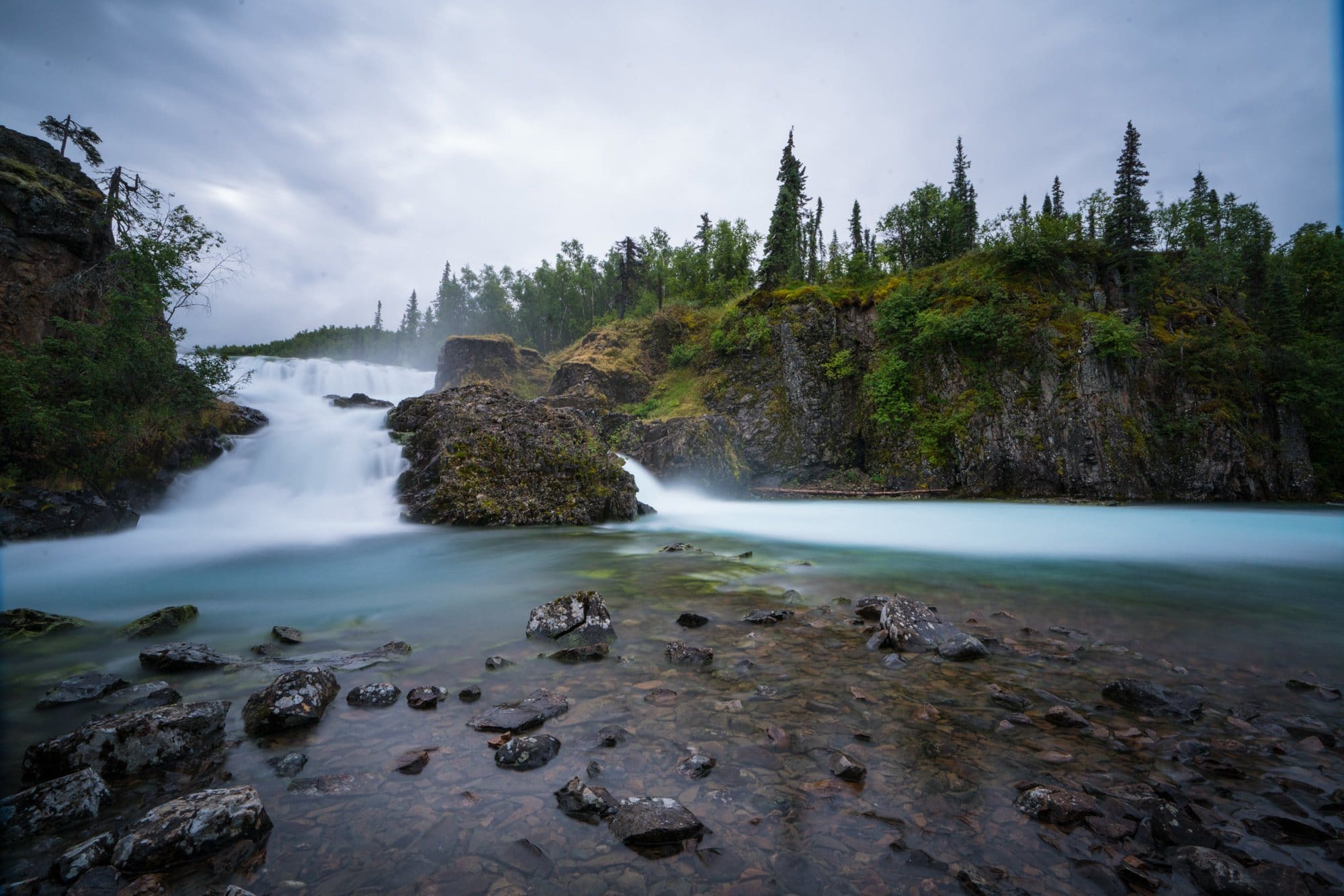 Tips for Visiting an Overcrowded National Park
Visit Mid-Week and Start Early in the Day
Be strategic when planning your trip to an overcrowded National Park by visiting during off-peak hours and days of the week. Tuesdays and Wednesdays are typically the least crowded days to visit National Parks, but really any weekday is better than a weekend.
My favorite way to tackle crowded trails is to start very early in the morning OR start late in the day after everyone is on their way back to their cars (sunrise is generally quieter than sunset, though). Just make sure to bring a headlamp if you start late, in case you end up hiking after dark. By hiking in off-peak hours, I've had the top of Angel's Landing all to myself (note the coffee in my hand in the photo below). Same with Clouds Rest in Yosemite.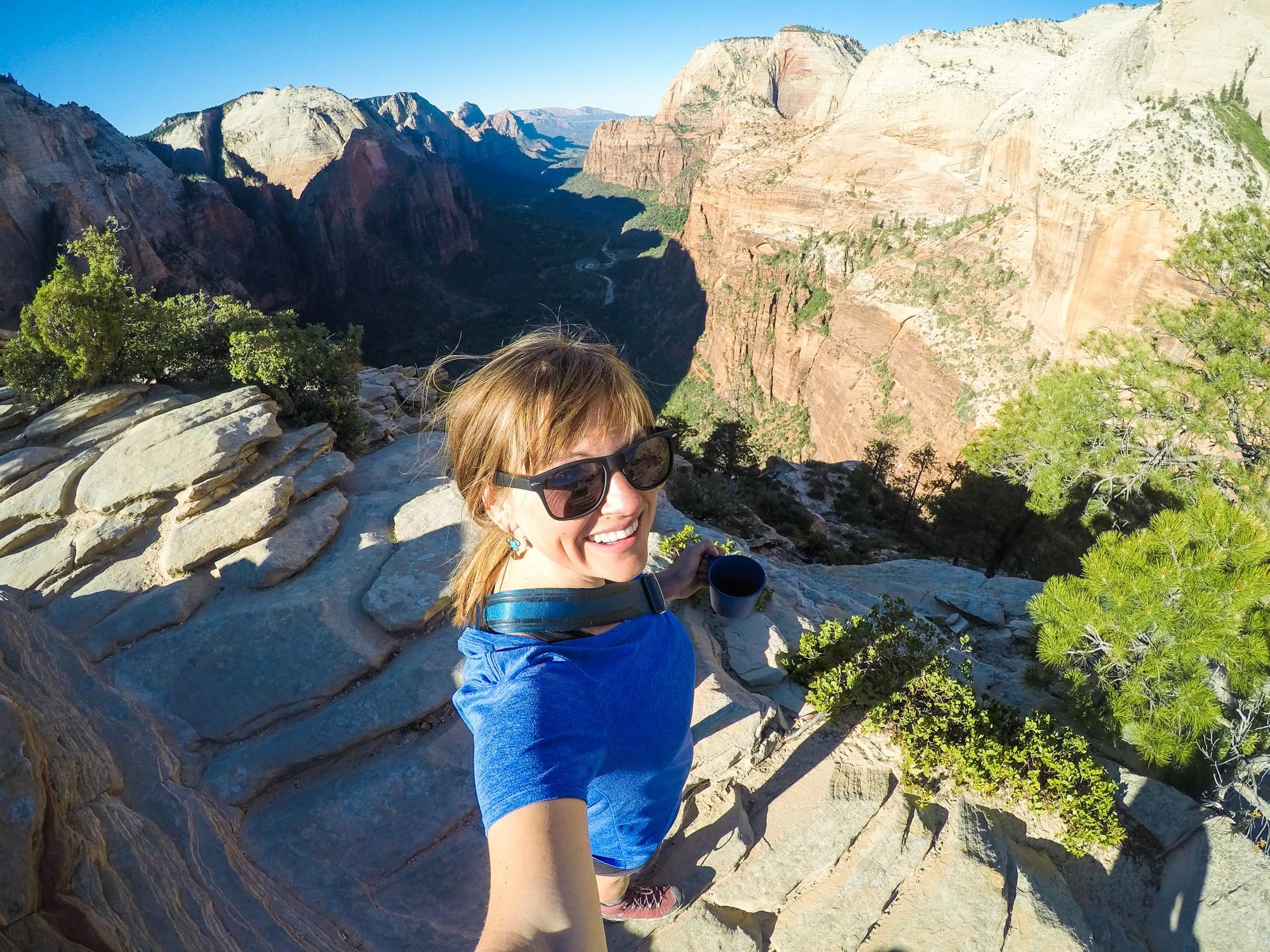 Visit National Parks During Off-Peak Shoulder Seasons
Even better is to visit our National Parks outside of peak season. A majority of National Park visits take place in the summer season when kids are out of school so if you have the flexibility to take a vacation in the shoulder season (fall or spring), you'll face far fewer crowds and less competition for campsites and wilderness permits.
Visiting National Parks in spring can mean blooming wildflowers and visiting in fall can mean gorgeous fall foliage. Always do your research to determine the best shoulder season months to visit because seasonal weather patterns, like melting snowpack in the spring, can determine what trails are open during a shoulder season visit.
While some of the areas of the Parks aren't as accessible in winter due to snow, a National Park trip can be just as beautiful in the off-season. Check out our list of the best National Parks to visit in winter for some ideas. Plus winter hiking and camping can give you some serious bragging rights.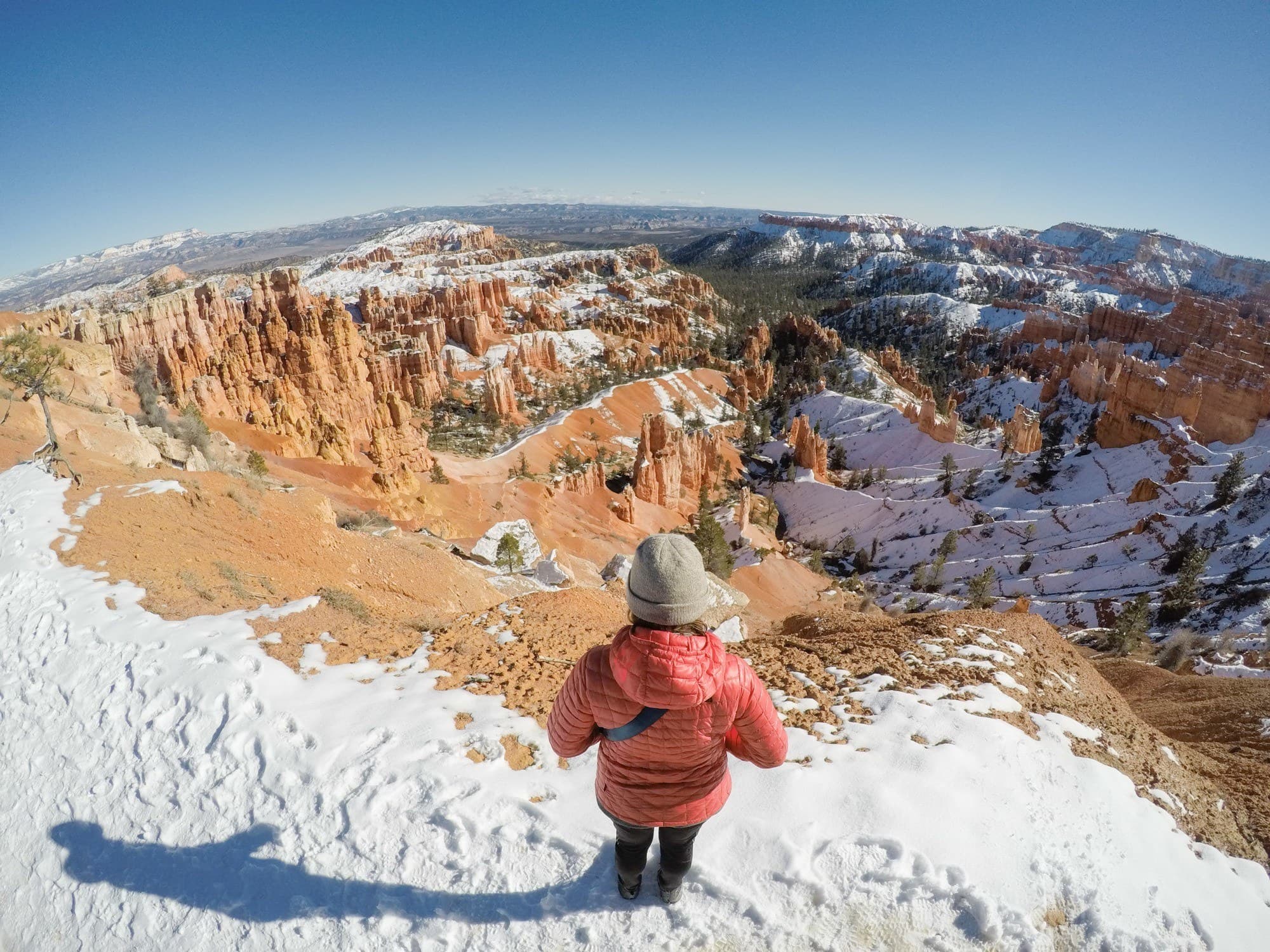 Pick Less Popular or Challenging Hikes
If you want to get away from the crowds, choose less popular trails or tougher hikes. The further you hike and the higher you climb, the fewer people you will encounter.
A majority of people who visit the National Parks stick to the major lookout points and popular attractions, and won't venture more than a mile or two from their car. If you want to avoid crowds, don't Google "Best Trail in Yosemite" or "Best View in Zion" and expect to have those places to yourself. Instead, get a trail book and pick something rated as difficult. Plan ahead, get your permits if needed, and be rewarded with solitude. Planning a backpacking trip is another great way to explore National Parks with more solitude.
If you do want to hike on a popular trail (which, let's be real, we all do!), start at sunrise or late in the day. 9am-4pm are typically the busiest hours for National Parks, although this can change based on the park and the season. Waking up early can be tough, but it's so worth it when you're already heading back to the trailhead after a quiet morning on the trail while passing the regular day hikers. Plus, with such an early start you'll have time for an afternoon nap.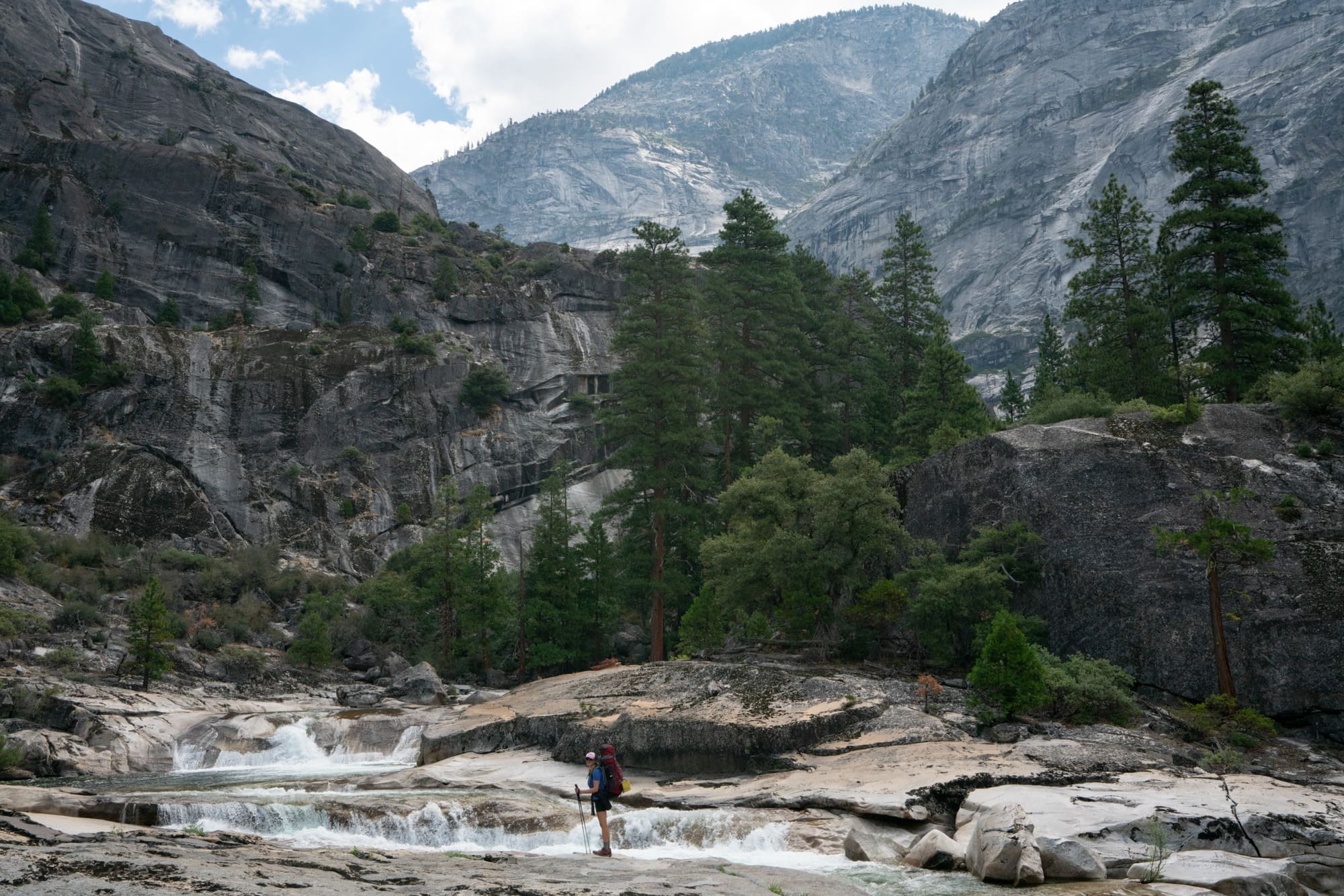 Be Prepared and Self-Sufficient
Do your trip research ahead of time so you go into the park with a game plan. Have trails marked on your favorite hiking apps and pack your day hiking essentials, including enough food and water for the day, so you don't have to spend time waiting in line at park concession stands. By being self-sufficient and coming prepared, you will save yourself a ton of time not waiting in lines.
Visit the Visitor's Center
Since it is chock full of park details, taking a moment to read the bulletin boards and check out the maps at the visitor center is simply a good way to connect with the park and get a lay of the land before you hit the trail. At the visitors center, you can also ask questions about lesser-known trails, recent wildlife interactions, and other up-to-date tips to ensure you have a good time.
Visiting a National Park is a great chance to learn about the area, its history, and the plants and animals that live there as well. It's a good reminder that these parks are wild places, home to wildlife as well as the ancestral lands of indigenous people.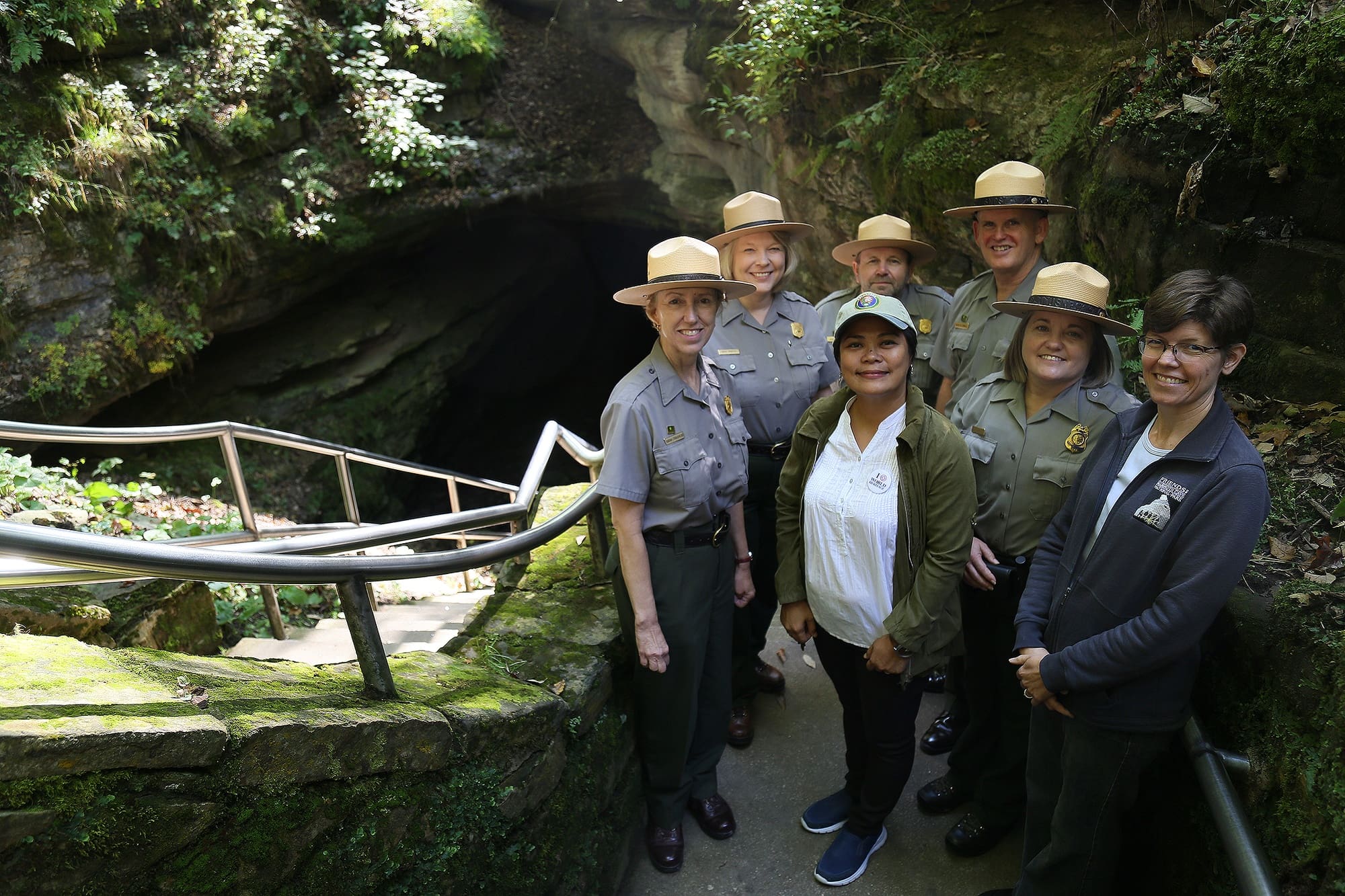 Know Leave No Trace Principles and Park Regulations
Enjoying the outdoors responsibly means doing your part to keep things as clean and pristine as possible. This is especially important in overcrowded National Parks where the sheer number of visitors makes impacts to the environment more likely.
Well-maintained trails and parks are a group effort and whether we realize it or not, our impact, both positive and negative, will matter for years to come. Be a leader in the outdoor movement by taking the time to educate yourself on the 7 principles of Leave No Trace, campfire safety rules, and rock cairns. As our outdoor spaces see more visitors eager to enjoy them as well, this is our chance to be a role model for others and to practice meaningful environmental stewardship.
In addition, be sure to educate yourself on specific park regulations. Know how close you are allowed to camp to water, current fire regulations, how to store your food so it's safe from wildlife, and other rules that need to be followed.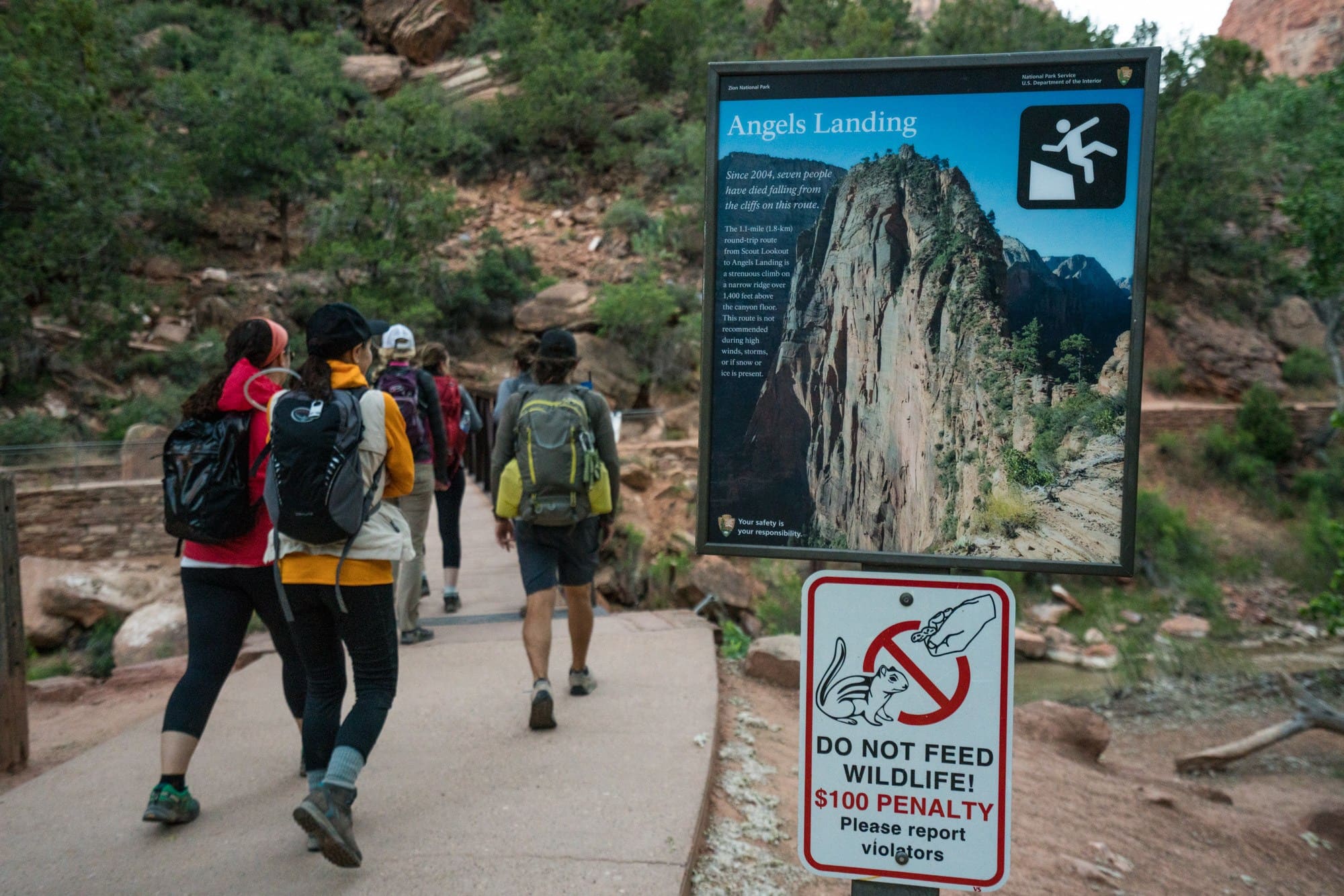 Practice Good Trail Etiquette
No matter how many people you're surrounded by, being a polite and respectful hiker should always be a top priority in the outdoors. Sure there are some "unspoken, unwritten rules of the trail" but being nice to others and the environment should always go without saying. Don't get us wrong here, an overcrowded National Park jam-packed with visitors can understandably annoy even the most patient hikers, so during your next trip try to keep your cool, manage your expectations (especially if you are visiting a particularly crowded spot), and brush up on trail etiquette before you go.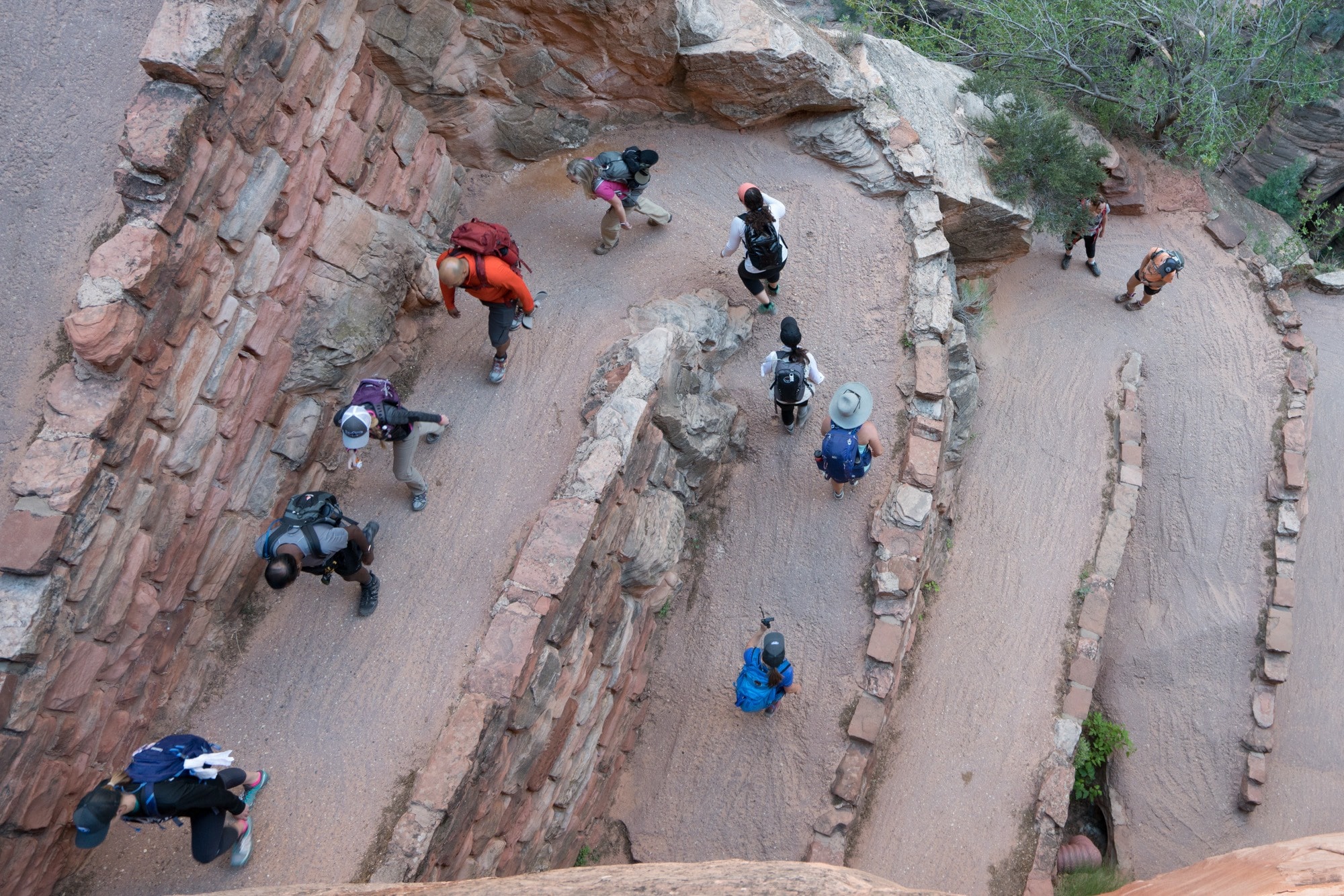 Keep a Positive Attitude
Remember, if you visit an overcrowded National Park, you're part of the problem too. Don't just point the finger at everyone else. As outdoor enthusiasts, we are all contributing to busy parks and trails. By following the tips in this blog post, practicing good etiquette, and following Leaving No Trace principles, you can have a positive influence on other Park users and maybe even encourage others to follow suit.
Change your perspective and recognize that everybody is visiting these spots – like Old Faithful or Angel's Landing – because they are unique and worth seeing, crowds or not.