Fall is often the best time to visit National Parks across the US. With school back in session and the busy vacation season over, you're more likely to find some solitude in the most popular National Parks. Plus, many National Parks exhibit stunning fall colors and the crisp, cool weather makes for great hiking, backpacking, and car camping.
We've rounded up a list of the best leaf-peeping National Parks to visit in the fall season – from Alaska to Mississippi – where the colors are about to explode. So get your camera ready and the car packed for a National Park trip during the most beautiful season of the year.
Plan your best trip of the season with this guide to the best National Parks to visit in fall!
As it goes in all of the destinations we share, please practice good trail etiquette and remember to Leave No Trace. This means packing out all of your garbage, being respectful of others on the trail, and following the established rules.
Cuyahoga Valley National Park, Ohio
Northeast Ohio's Cuyahoga Valley National Park is one of the best National Parks to visit during the fall season when its sugar maples have turned bright red and the Sassafrass is a perfect hue of deep, burnt orange.
Hike the famous Brandywine Gorge Trail past Brandywine Falls for great photo ops and a full fall color spectrum.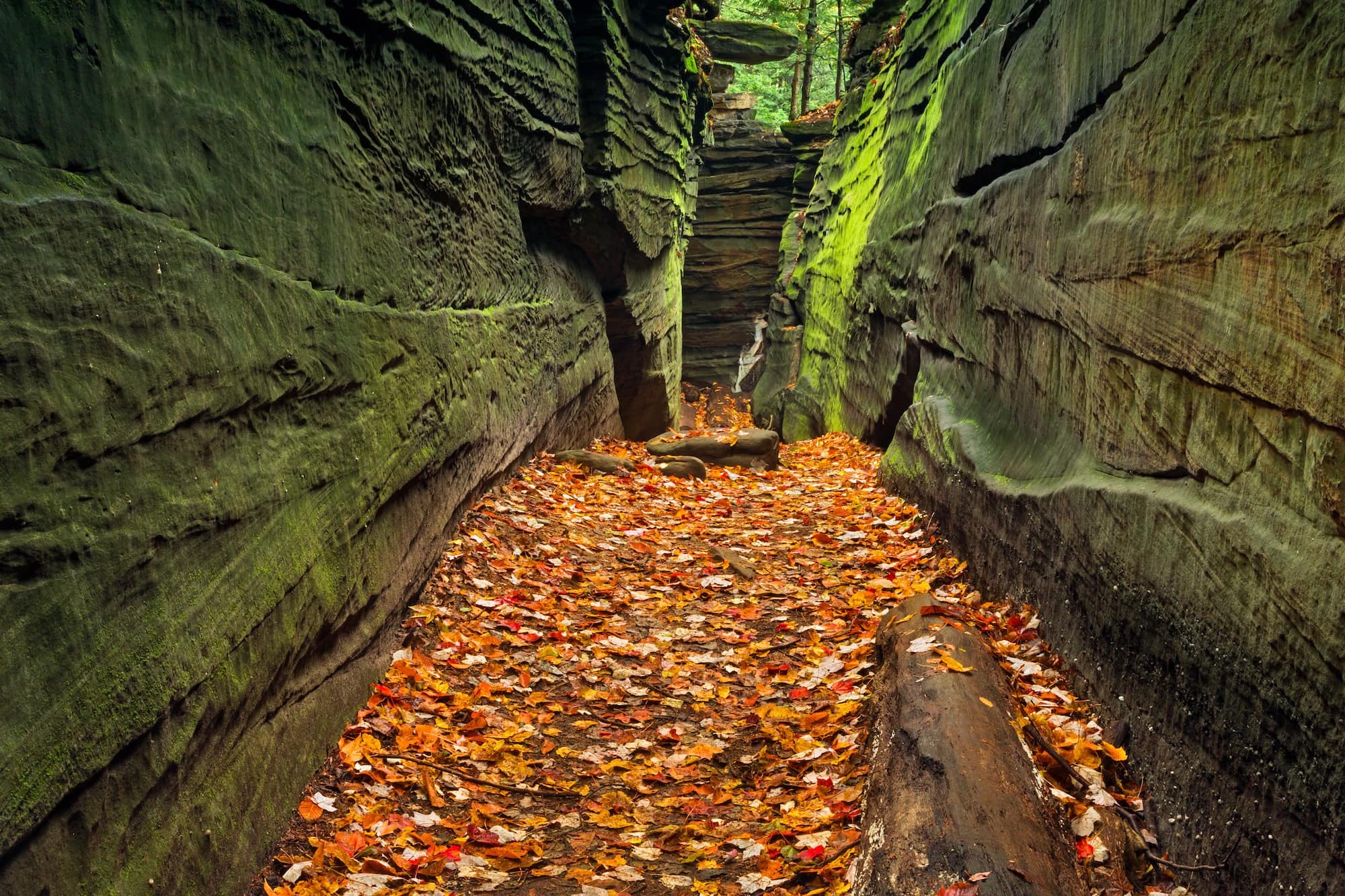 ---
Grand Teton National Park, Wyoming
Rumor has it that the third week of fall foliage is the best time to see the colors change in Grand Teton National Park. While it's hard to predict exactly when peak leaf-peeping time will occur due to various climate factors, the Tetons are usually bursting with color from September through October.
During this season, male elk will bugle and even spar with each other to show their dominance. Catching this mating ritual from a safe distance (at least 100 feet) is an unforgettable experience.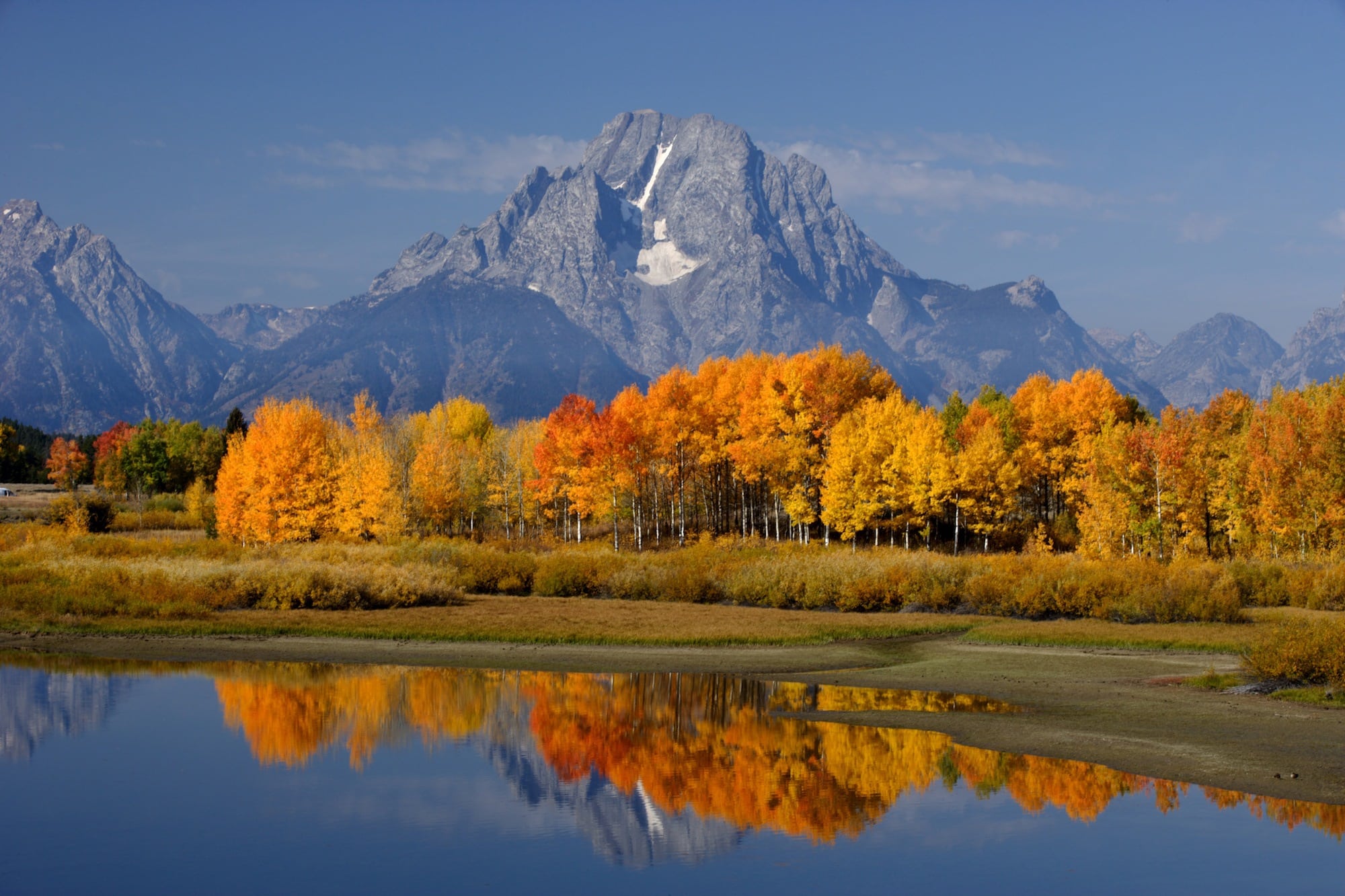 ---
Natchez Trace Parkway, Mississippi & Tennessee
Go on a car-camping/leaf-peeping road trip this fall on the Natchez Trace Parkway (okay, this one's not a National Park but it's a worthwhile trip for fall colors). It's a 444 mile-long highway that passes through the states of Alabama, Mississippi, and Tennessee. The highway takes visitors past waypoints where they can hike, cycle, and spend the night at a campground.
The bridges and winding roads are beautiful and billboard-free with plenty of fall foliage to see along the way.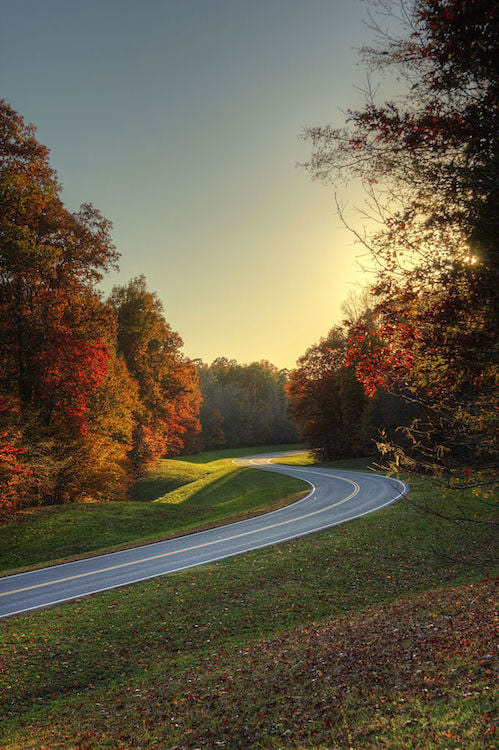 ---
Shenandoah National Park, Virginia
It's no surprise that the fall season is prime time to visit Shenandoah National Park in Virginia. From the months of September through November, Shenandoah's lush and varied landscape is bursting with color.
The only problem is that there's no set time to see peak fall foliage. To help visitors stay updated, the Shenandoah NPS posts the park's Fall Color Report on their website so you can decide when the best time is to go.
Plus, if you're traveling with a dog, Shenandoah has over 480 miles worth of scenic hiking trails that you're pup can join you on.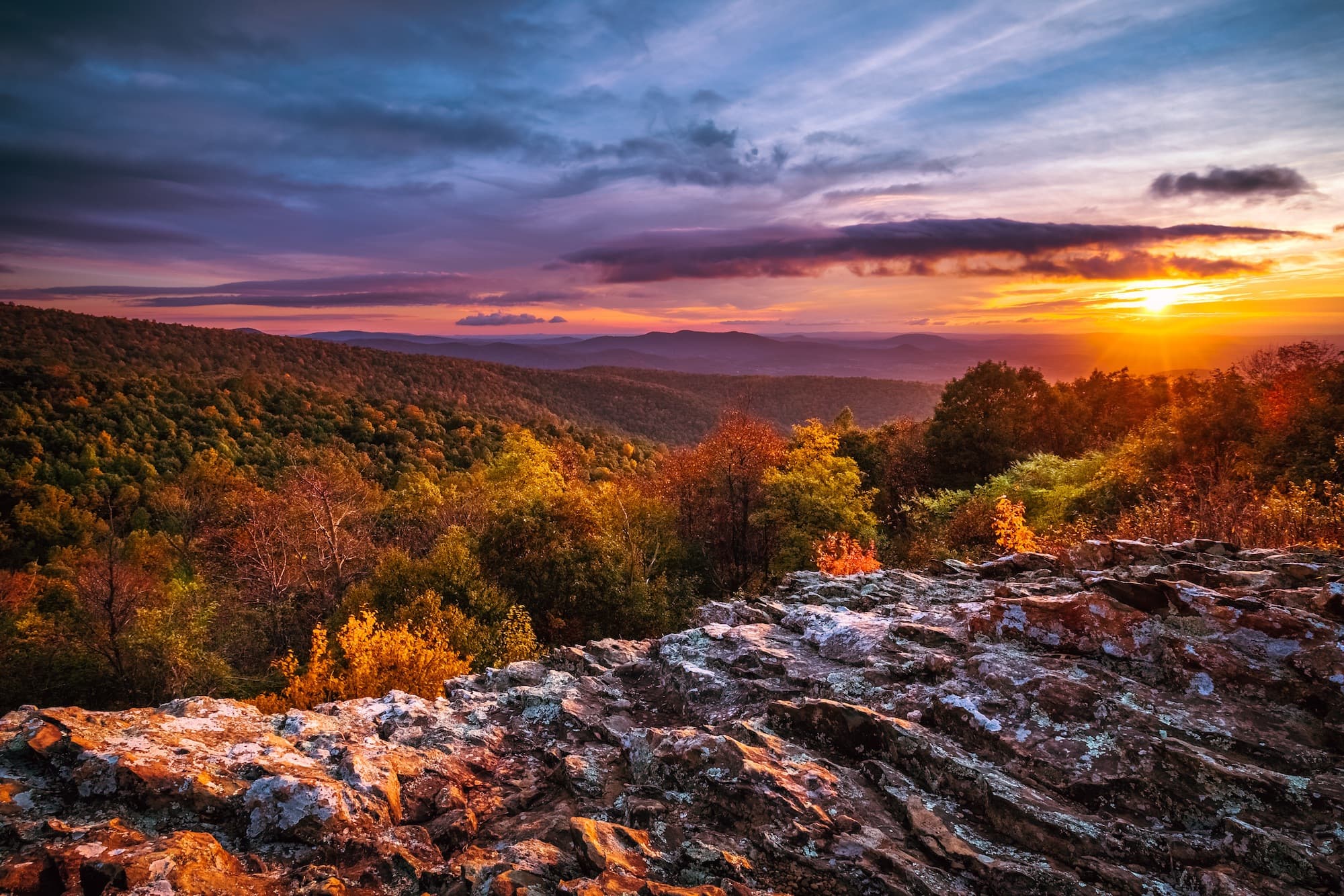 ---
Great Smoky Mountains National Park, North Carolina & Tennessee
From early to mid-October, at above 4,000 feet, the fall colors begin to change in the Great Smoky Mountains National Park. At that elevation, the climate more closely mimics that of New England and as the leaves begin to change up top, the colors slowly make their way down the mountainside. Peak foliage here occurs between mid-October through November.
This is the perfect time to visit spots like the Blue Ridge Parkway, Clingman's Dome Road, or the less crowded Roaring Fork Motor Nature Trail.
Of all the National Parks to visit in the fall, the Great Smoky Mountains wins our heart for best fall driving vistas.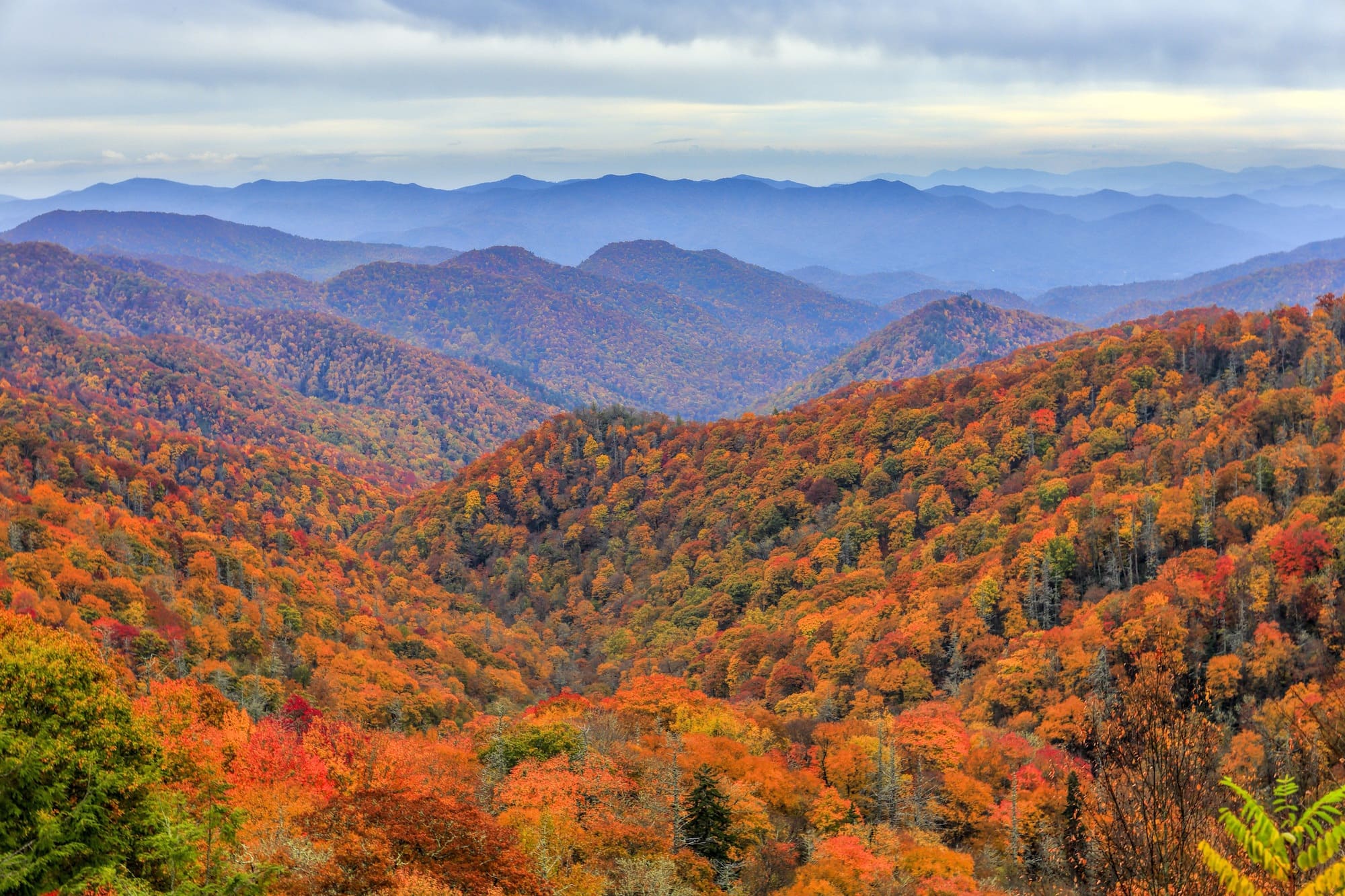 ---
Acadia National Park, Maine
New England is the leaf-peeping capital of North America, which makes Maine's Acadia National Park the crown jewel on this list of best national parks to visit in the fall. Primetime fall foliage in Acadia hits around mid to late September and continues through October.
Dress warm, bring layers and a camera, of course, and head up to Mount Desert Island to see the colors and Cadillac Mountain for panoramic views.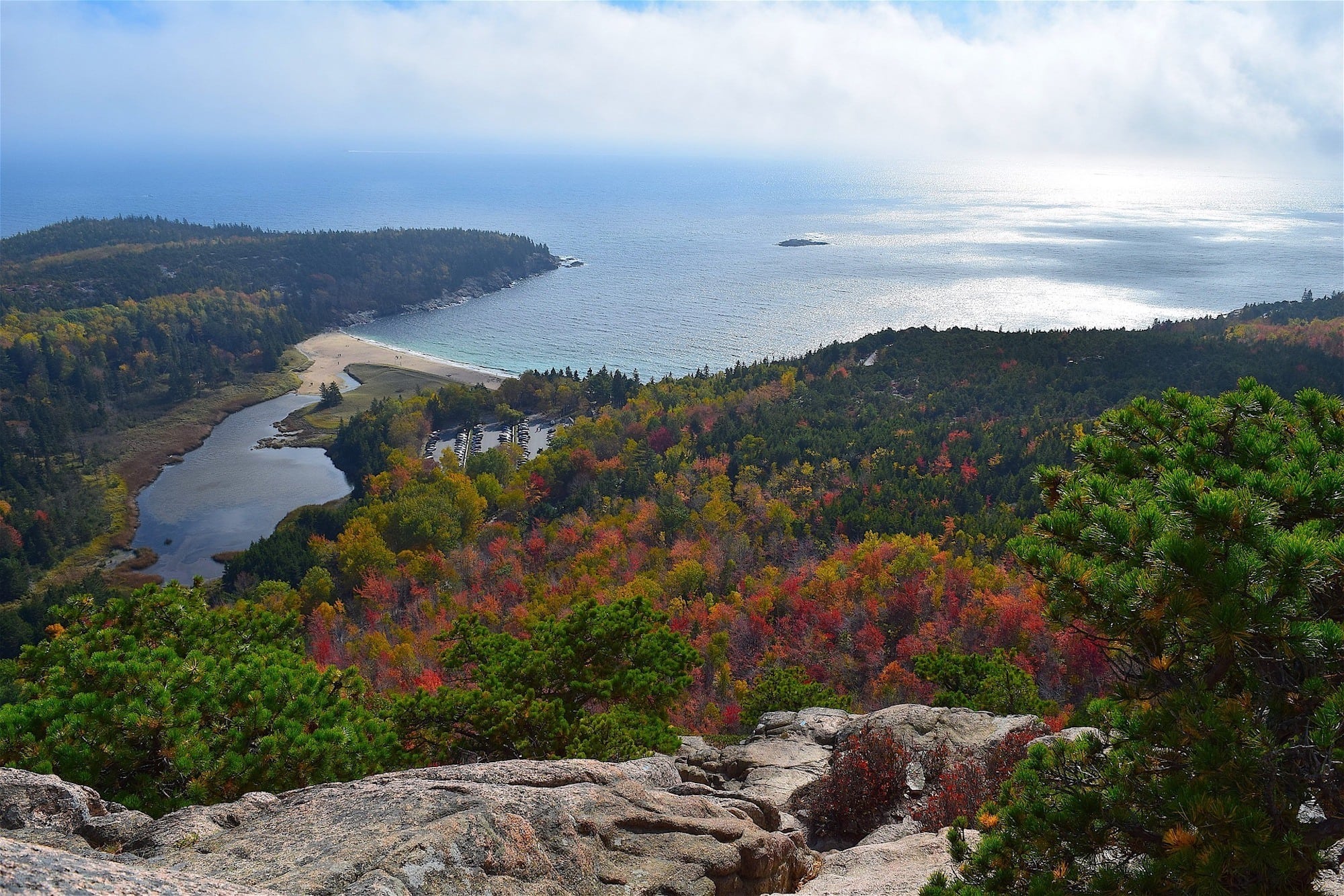 ---
Denali National Park and Preserve, Alaska
Some of the best fall colors in the west are found way up north in Denali National Park. The area around Denali experiences an early cold snap that takes place in August and makes for a crisp climate that ushers in a beautiful display of foliage.
Fall is also an amazing time to watch wildlife such as moose and caribou prepare for winter in the tundra and lowlands – at a safe distance, of course.
To catch your glimpse of both fall colors and wildlife get here before September is over, as fall in Alaska goes fast!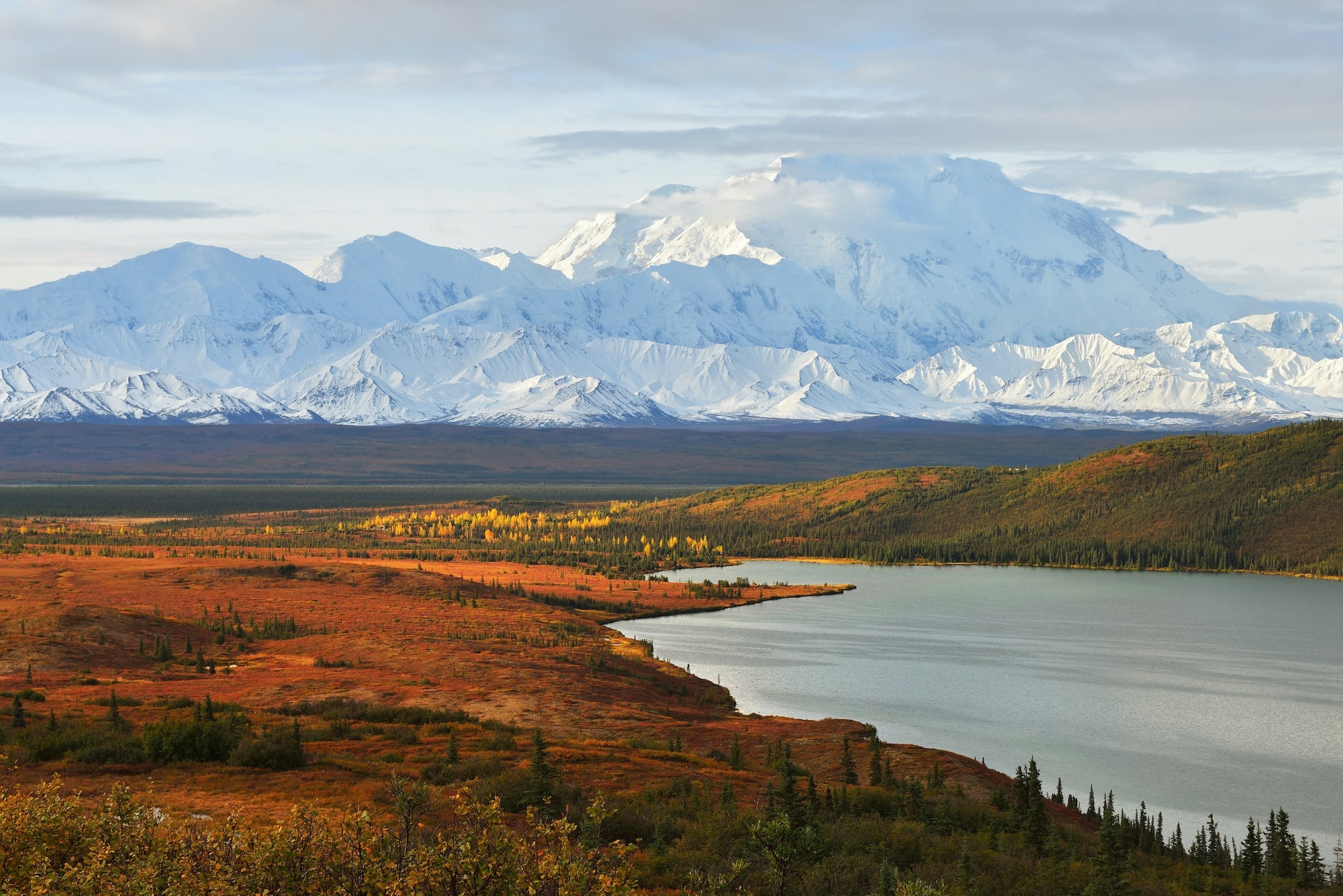 ---
Guadalupe Mountains National Park, Texas
A National Park in Texas may not be an obvious choice for viewing fall colors, but that's what makes it even better. Visit Guadalupe National Park's McKittrick Canyon for some spectacular fall foliage that stands in contrast to the dry desert landscape of West Texas and New Mexico.
To get a glimpse of Texas' best display of fall foliage, hike the 4.8-mile out-and-back Mckittrick Canyon Trail, which is perfect for a leisurely leaf-peeping afternoon. Or make it a full day 11 mile-long trek to the ridgeline for amazing canyon views.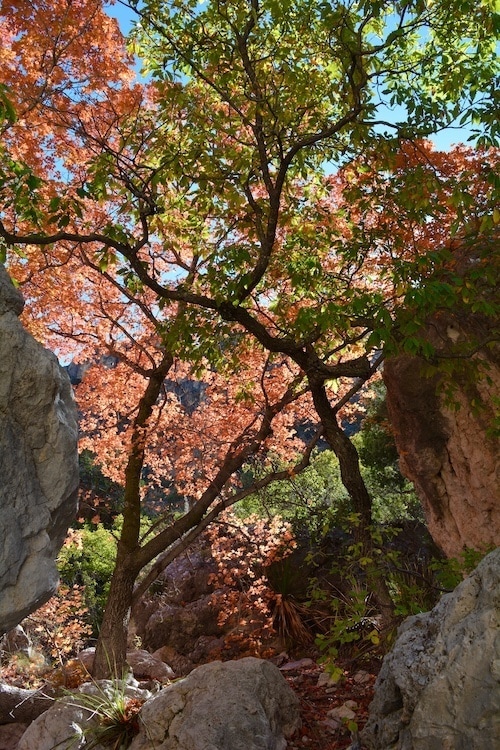 ---
Mount Rainier National Park, Washington
Fall in Mount Rainier National Park is an unbelievably scenic place to be. Evergreen conifers, golden yellow larches, and crimson red huckleberries light the region up with fall colors to make every hike a memorable experience.
Need a few ideas? Check out Skyline Trail, Shriner Peak, or Indian Henry's via Kautz Creek to name a few. As always, remember to Leave No Trace — but definitely take pictures.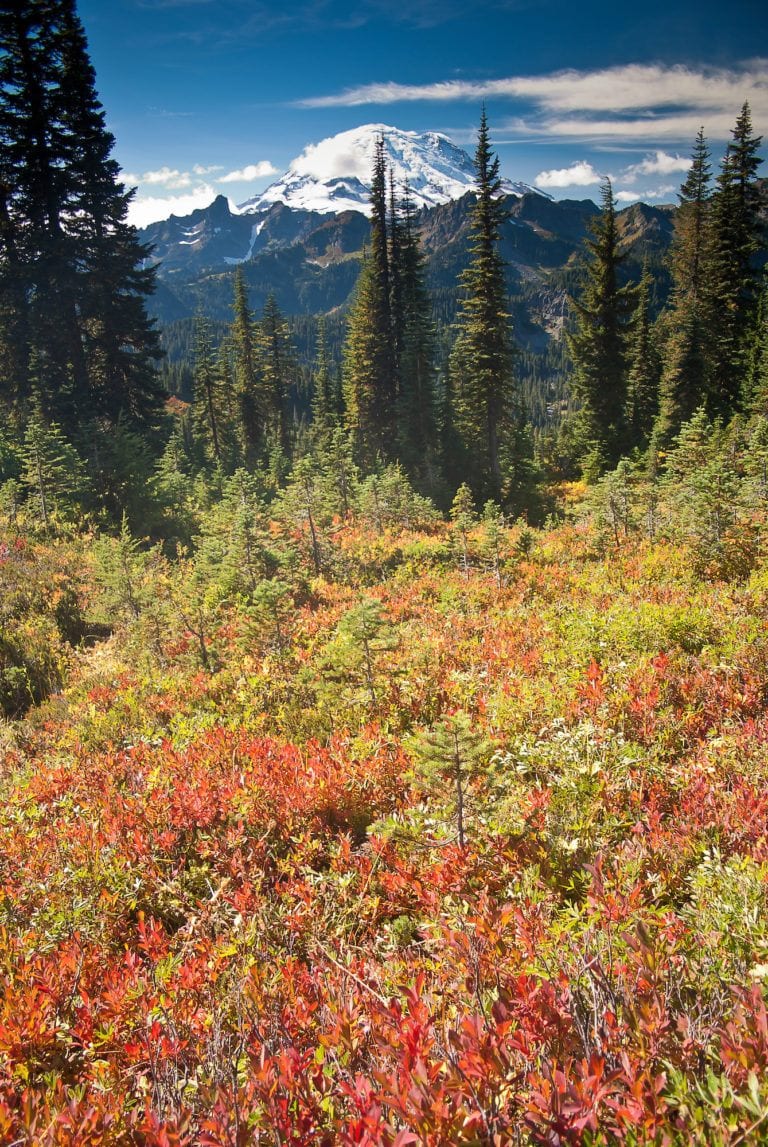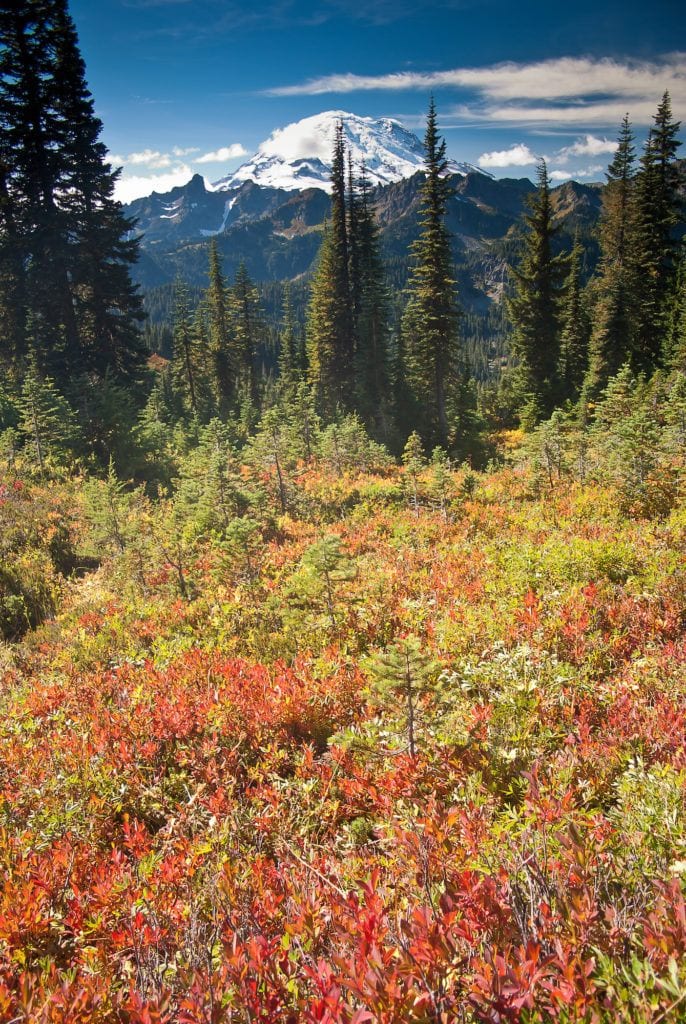 ---
Rocky Mountain National Park, Colorado
Catching the change of color of Colorado's aspens nearly beats out sunny summer days on the trail or a pow day at the mountain. During the fall season, Rocky Mountain National Park turns golden thanks to the aspens. The rest of the tundra region also explodes with autumn colors.
At lower elevations, you can get away with a few warm layers but be sure to keep an eye on the weather in the alpine when snow, frost, or even hail can surprise hikers and other park visitors.
To make the most of your trip, come prepared with proper layers and visit the rangers station before heading out.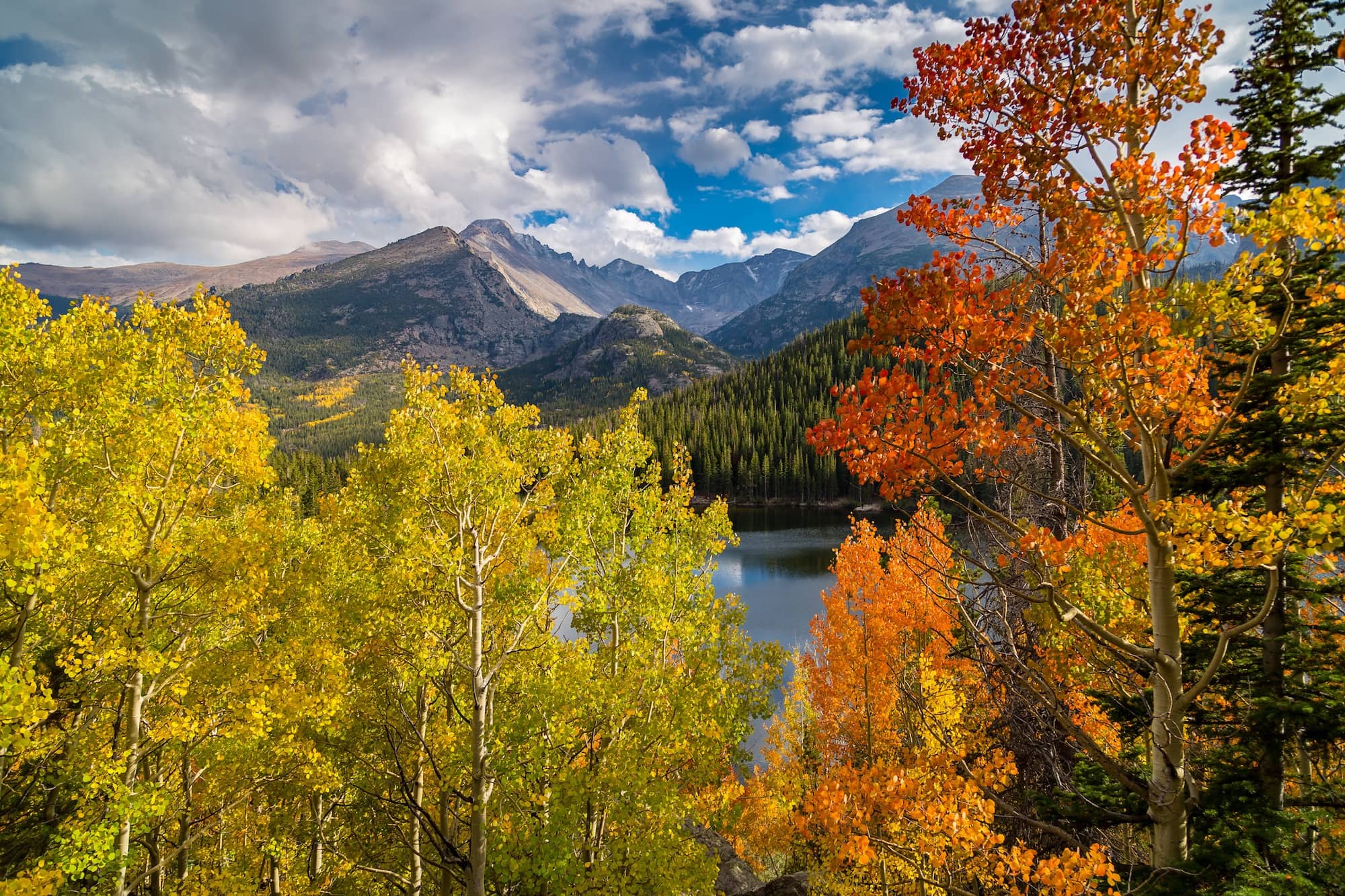 ---
Looking for More Fall Trip Ideas?
We love a good fall foliage and leaf-peeping road trip in Autumn, but if you're not necessarily choosing a park for its fall colors, here are a few more great National Parks to consider visiting post-summer:
What National Parks are on your list to visit for fall colors? Do you have other National Parks you'd recommend to visit in the fall? Share your experience in the comments!