Backpacking in Lake Clark National Park with Alaska Alpine Adventures
The third Bearfoot Theory group tour is in the books. Explore Lake Clark National Park, one of the most remote parks in the country in this review of my 10-day backpacking trip with Alaska Alpine Adventures.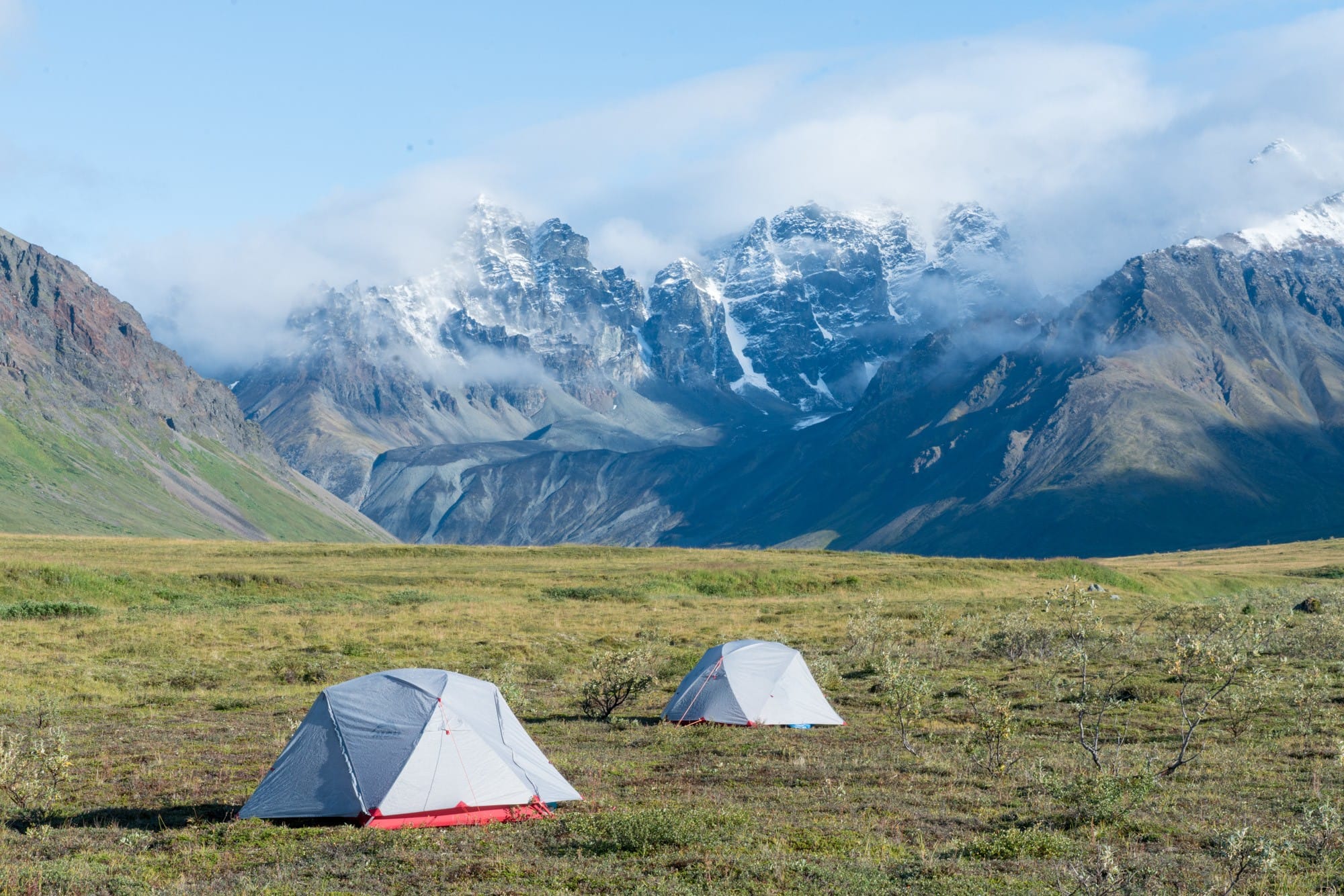 GROUP TRIP REVIEW: BACKPACKING IN LAKE CLARK NATIONAL PARK WITH ALASKA ALPINE ADVENTURES
This summer, I offered the third-ever Bearfoot Theory group adventure. This time, myself and a group of Bearfoot Theory readers ventured into the Alaskan wilderness for 10 days of backpacking. Led by our guides from Alaska Alpine Adventures, our trip in Lake Clark offered a true Alaska experience in every sense. In this blog post, I share all that we got to see, do, and learn on this epic adventure, as well as a review of Alaska Alpine Adventures for those of you looking to explore Alaska's backcountry.
Lake Clark National Park Highlights
Before I get into the full trip report, these were just a few of the highlights from our Lake Clark National Park backpacking trip.
Conquering rain, scree, boulder fields, icy rivers and feeling like total badasses.
Evening hang-out time under the group tarp
Experiencing 10 days of incredible landscapes and crossing paths with ZERO other people
The FOOD! Seriously, this was the best backpacking food I've ever had.
Watching dall sheep graze on the hillside
The views from our three bush plane flights
Checking out Dick Proeneke's off-the-grid cabin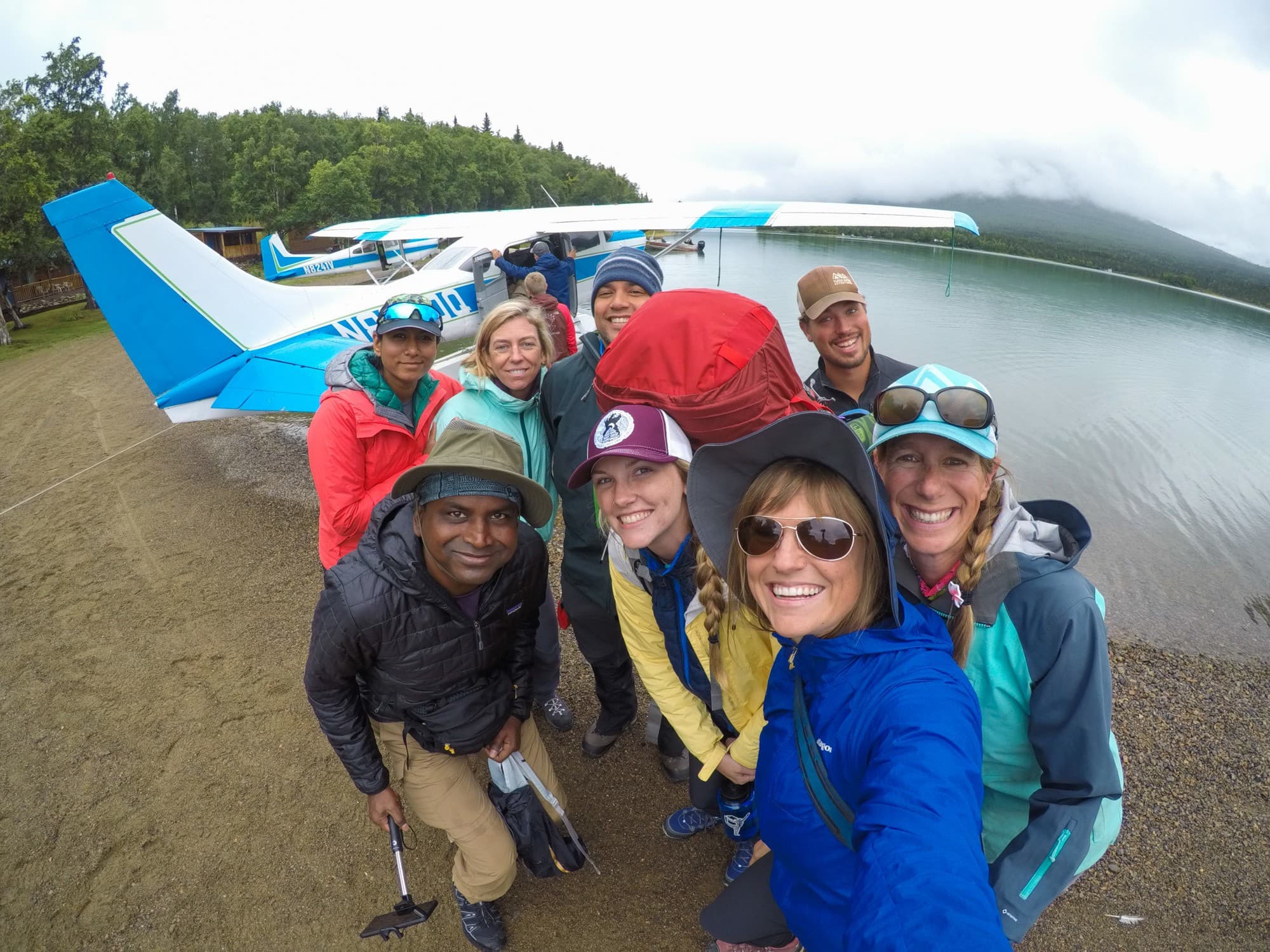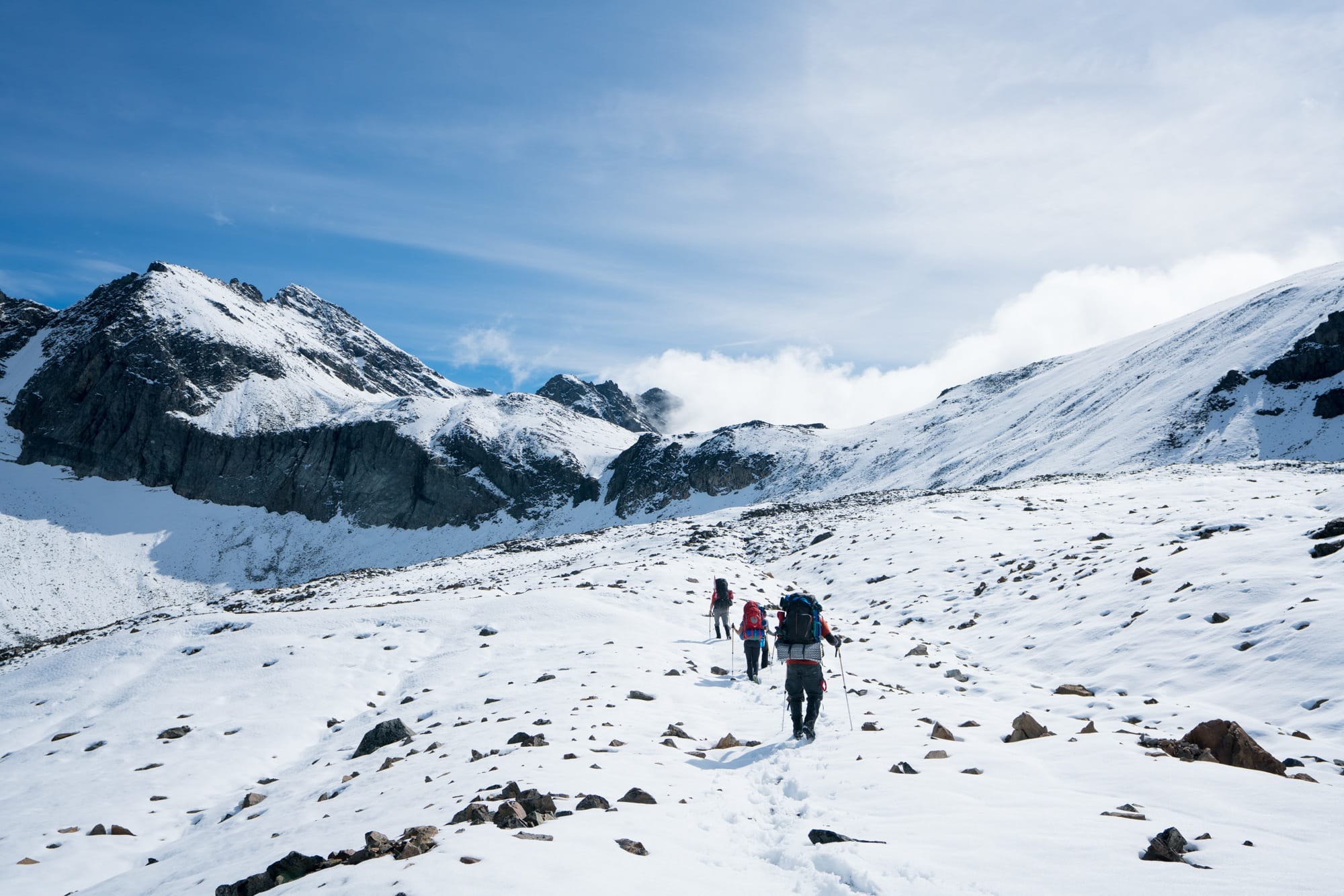 Lake Clark National Park YouTube Video
Watch my new YouTube vlog of our Alaska Alpine Adventures backpacking trip! 
The Bearfoot Theory Group
I felt so lucky to do this trip with a positive and diverse group of individuals. Everyone came on the trip for different reasons. For some, it was their first backpacking trip, and they wanted to do in with a supportive bunch. Others had a lot of backpacking experience and wanted to take their skills to the next level.
Everyone We started as strangers, but we quickly bonded and finished out the trip as close friends. Throughout the trip, we developed a strong camaraderie, laughed like crazy, and learned about each others lives.  As you might be able to tell from the video and photos, we experienced quite a bit of rain and cold weather on our late August trip (which I learned is considered fall in Alaska), and I was incredibly impressed with everyone's positive attitudes. We all looked at it as an opportunity to learn and to come out tougher than we would have if we had 10 straight days of sun. Thanks to the crew for putting their faith in me and joining this trip!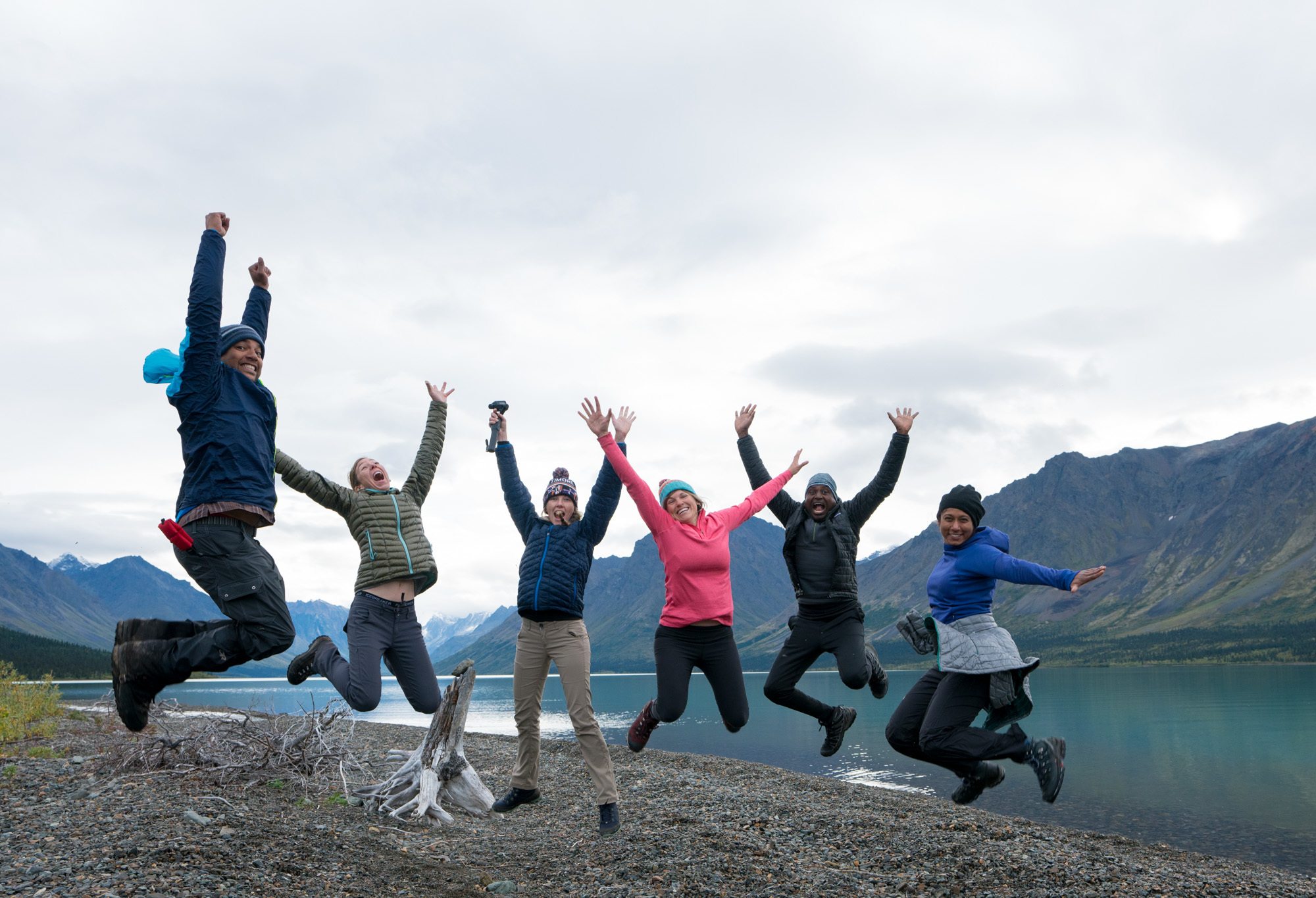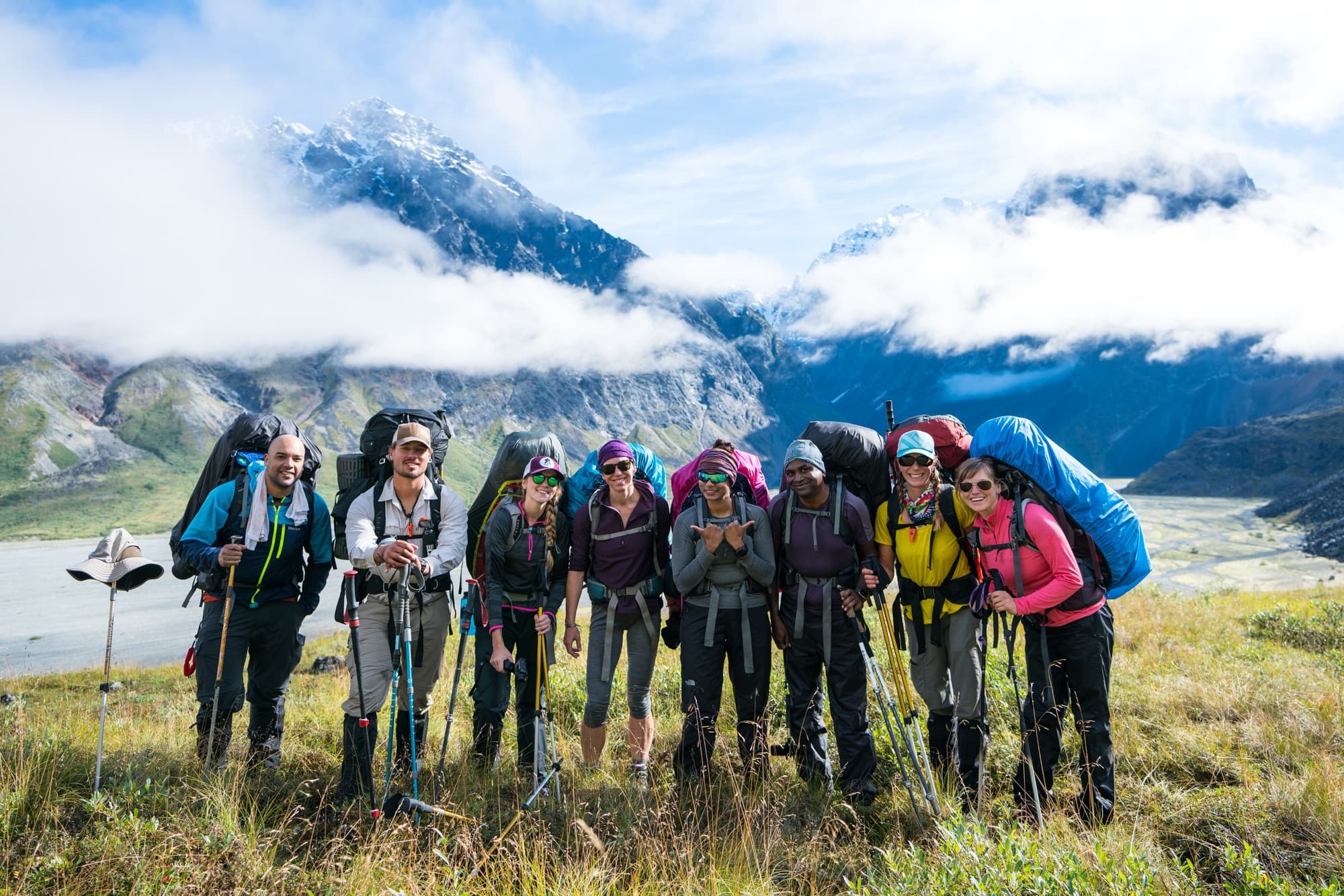 Our Alaska Alpine Adventures Guides
Alaska Alpine Adventures has a maximum guest to guide ratio of 4:1, so we got 2 guides for our group of 6.
Brooke Edwards was our lead guide. She had over 20 years experience guiding in Alaska, and had a wealth of knowledge – both in her backpacking skills and in the local terrain.
Tom was the assistant guide who was in his final leg of college studying recreation management and working as a guide to complete his final graduation requirements.
Both of our guides had nothing but positive energy. They never made it seem like work. As backpackers, we all had a responsibility to carry our own weight. They included us in decisions about our route and each day's itinerary,  and Brooke and Tom were always there if we needed a helping hand. They also encouraged us when the going got tough and gave us the confidence that we could in fact, hike up that snowy pass or cross those icy rivers.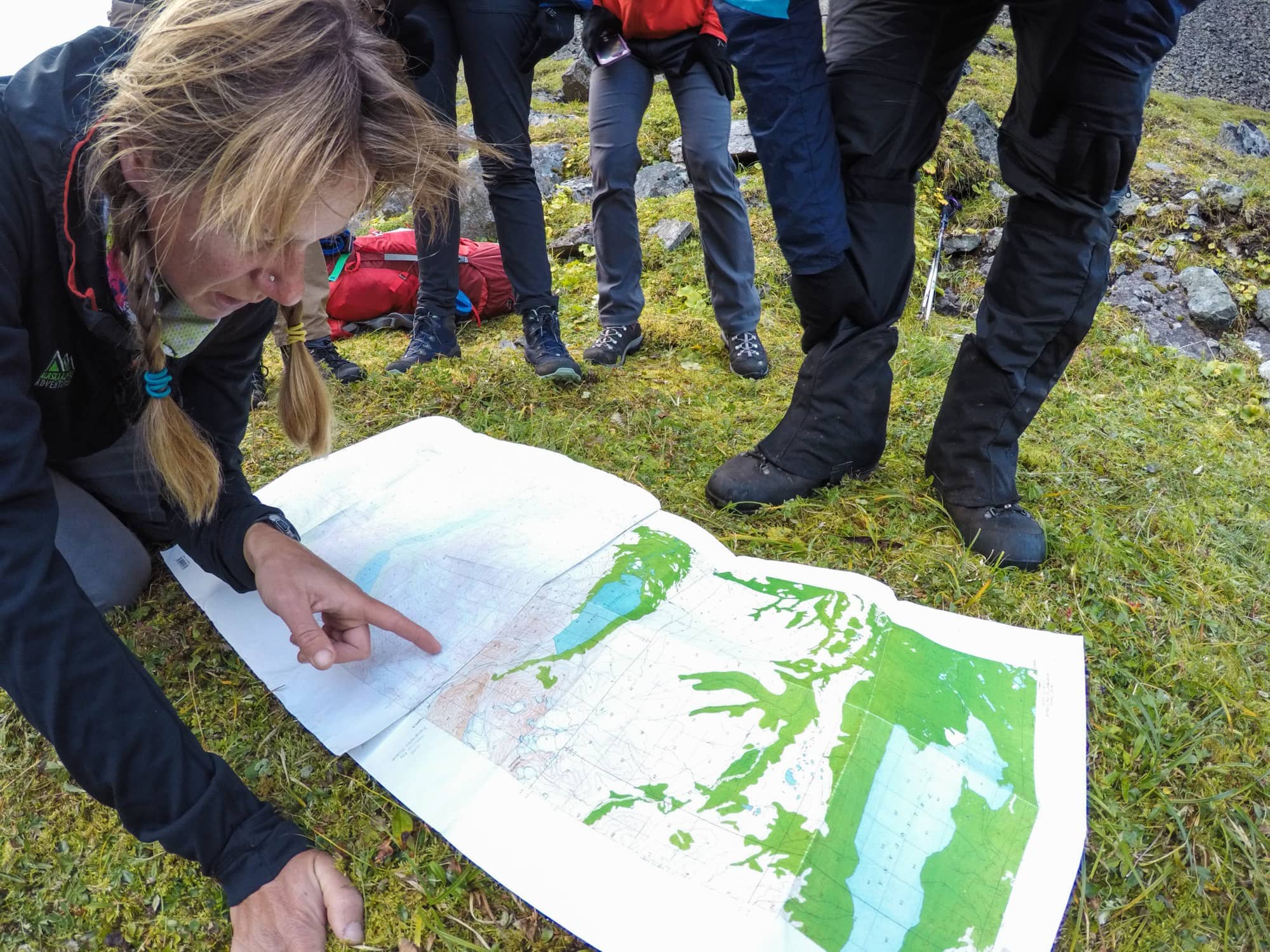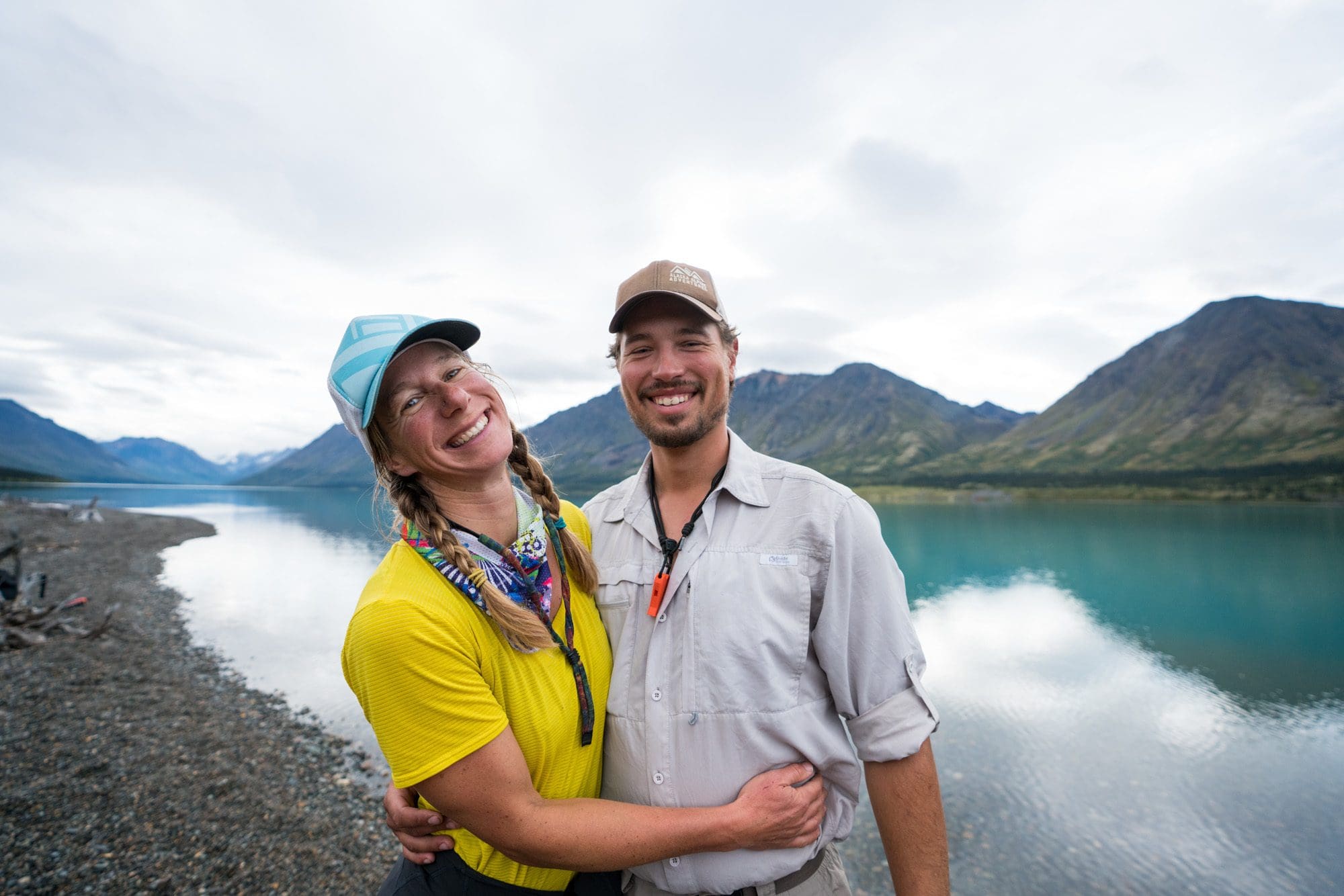 Alaska Alpine Adventures Trip Recap
I partnered with local guiding company, Alaska Alpine Adventures, to lead us on this Bearfoot Theory group trip. Our trip was the 10-day Turquoise Glacier High Route, a route that Alaska Alpine Adventures owner, Dan Oberlatz, pioneered back in 2006.
I chose this itinerary specifically due to it's remoteness. Most people (600,000 to be exact) travel to Alaska, go to Denali, and go home. But Alaska has 7 other National Parks that get a fraction of the traffic. Lake Clark National Park offers nearly 4 million acres of trail-less wilderness, and its backcountry can only be reached by float plane. Unless you have extensive off-trail backcountry experience, it's the kind of place you need a guide for.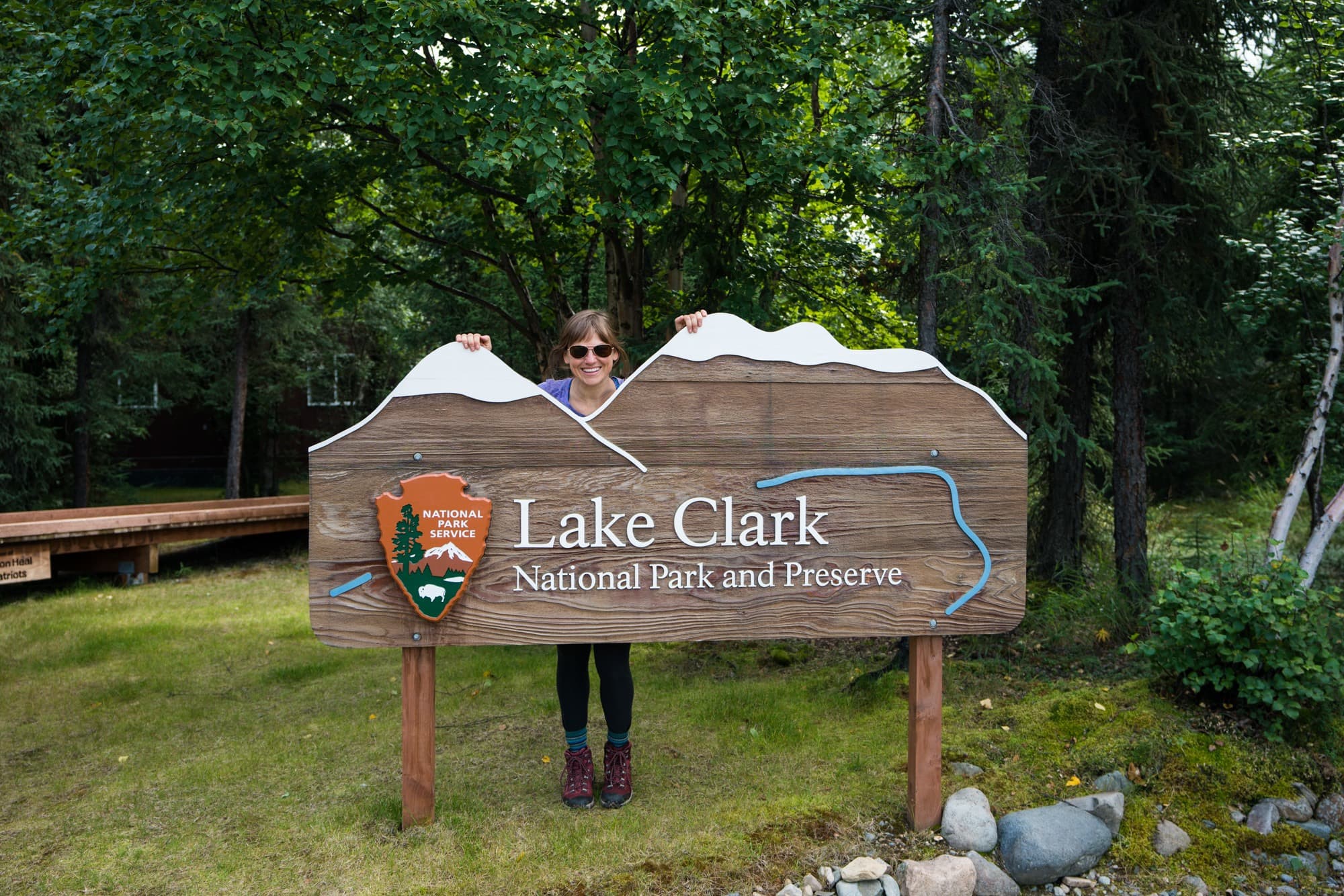 Everyone in the group met up in Anchorage the night before our trip, and we had an awesome dinner at 49th State Brewery. The next morning, Dan picked us up at our B&B and took us to the Alaska Alpine Adventures warehouse where we did gear checks and got the scoop on where we'd be headed. Then it was off to the airport.
Reaching our "trailhead" first required a bush plane to Port Ailsworth. This was one of the most stunning flights I've ever been on. We passed over a dozen glaciers, braided rivers, and turquoise lakes before landing on the airstrip at Port Ailsworth.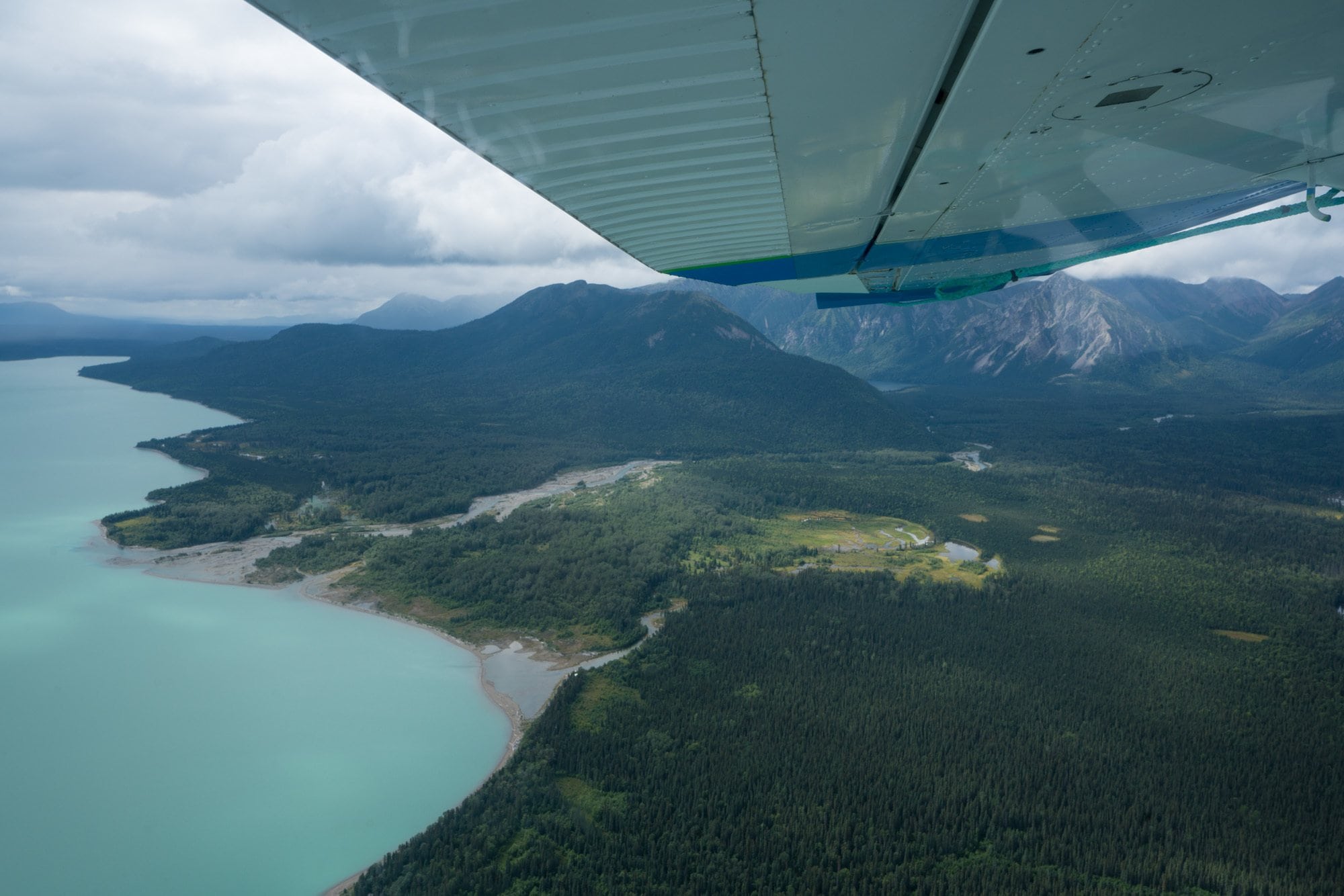 There we boarded a second flight – this time a float plane that dropped us off at our starting point on the shore of Lake Telaquana.
We spent the next 9 days hiking through Lake Clark's incredible backcountry. We hiked on tundra, taulus, borders, snow, scree, and dirt. We crossed icy rivers, and we even did some bushwacking. We encountered all kinds of weather, waterfalls, ate wild blueberries, and camped among giant mountains and on gorgeous lakes.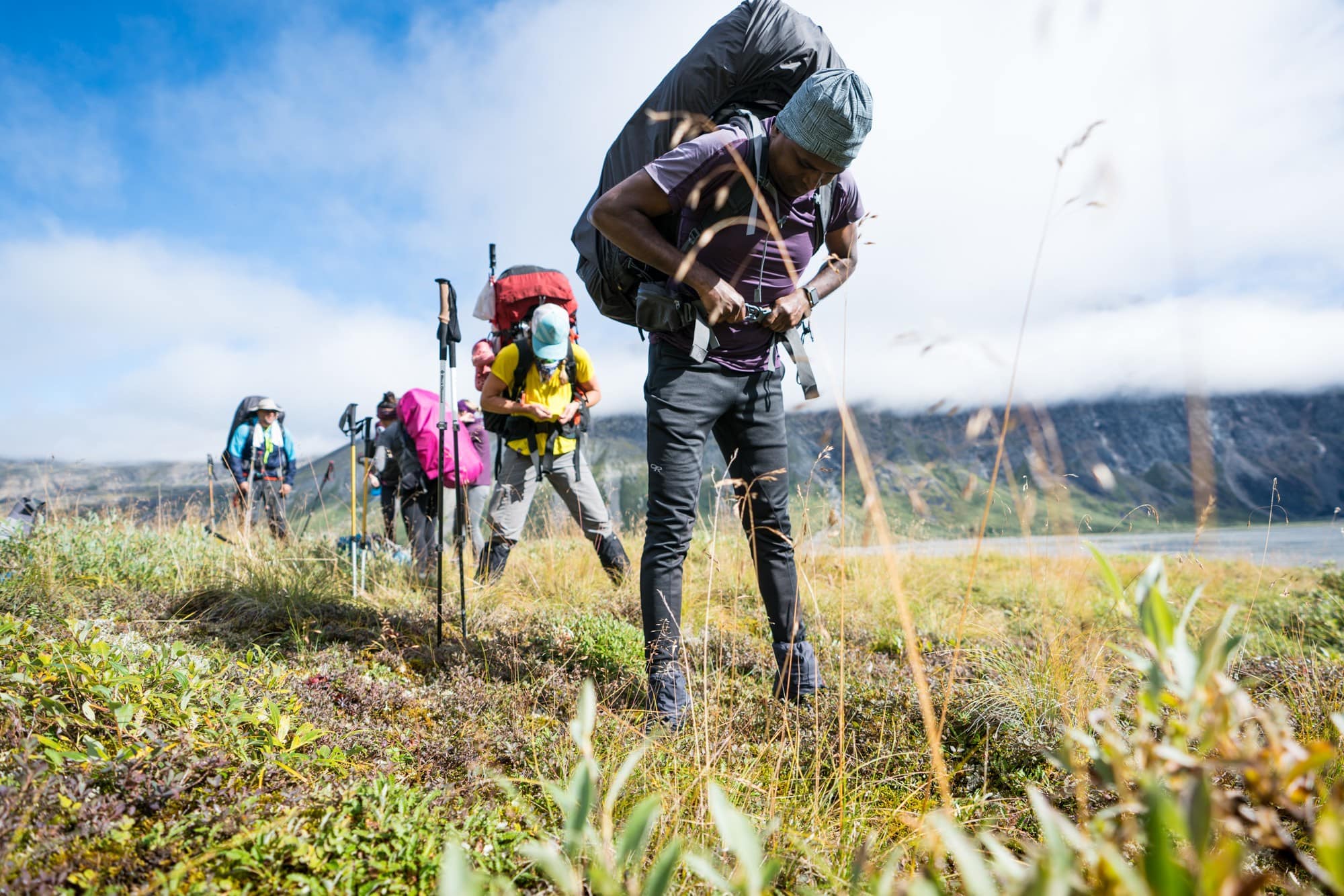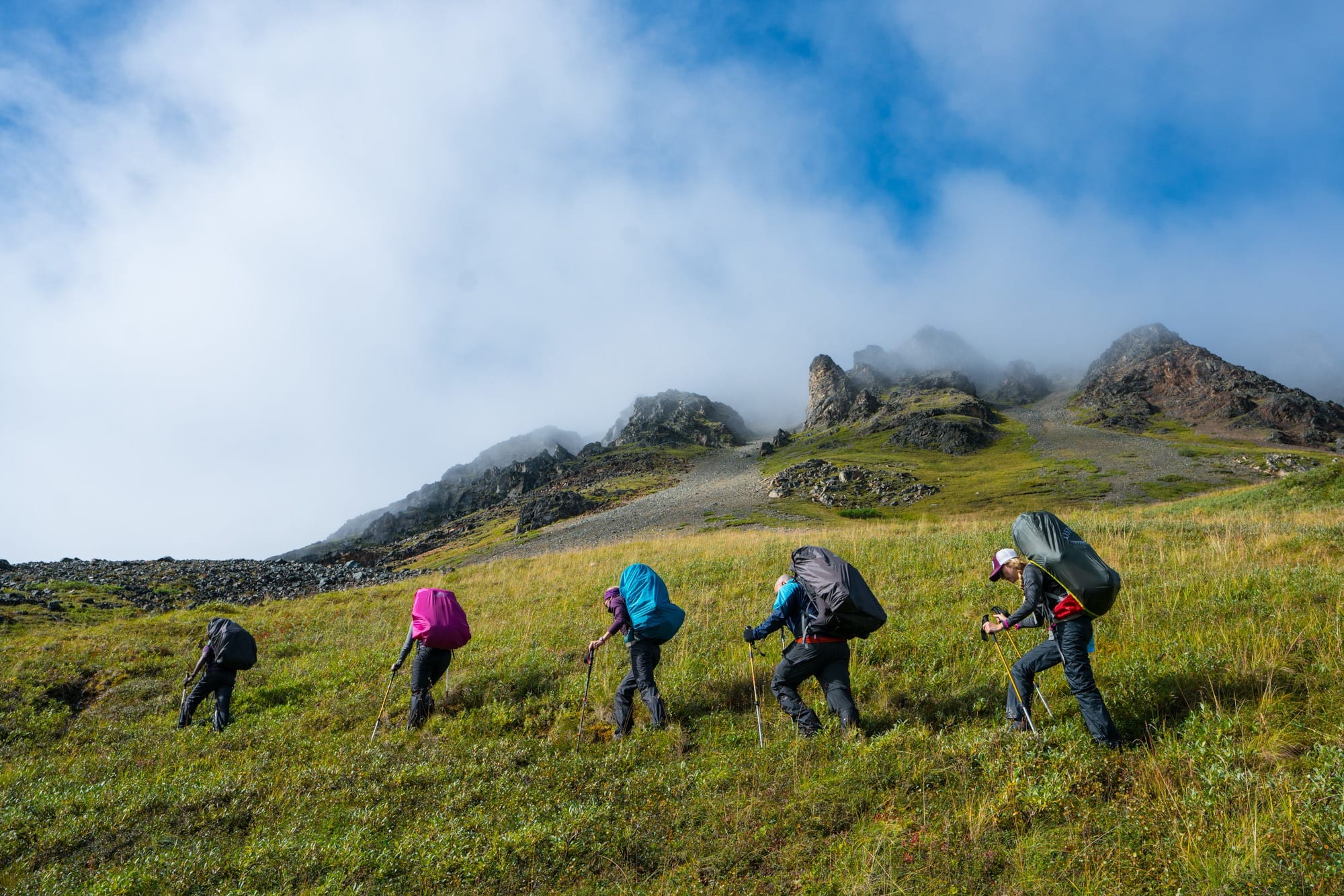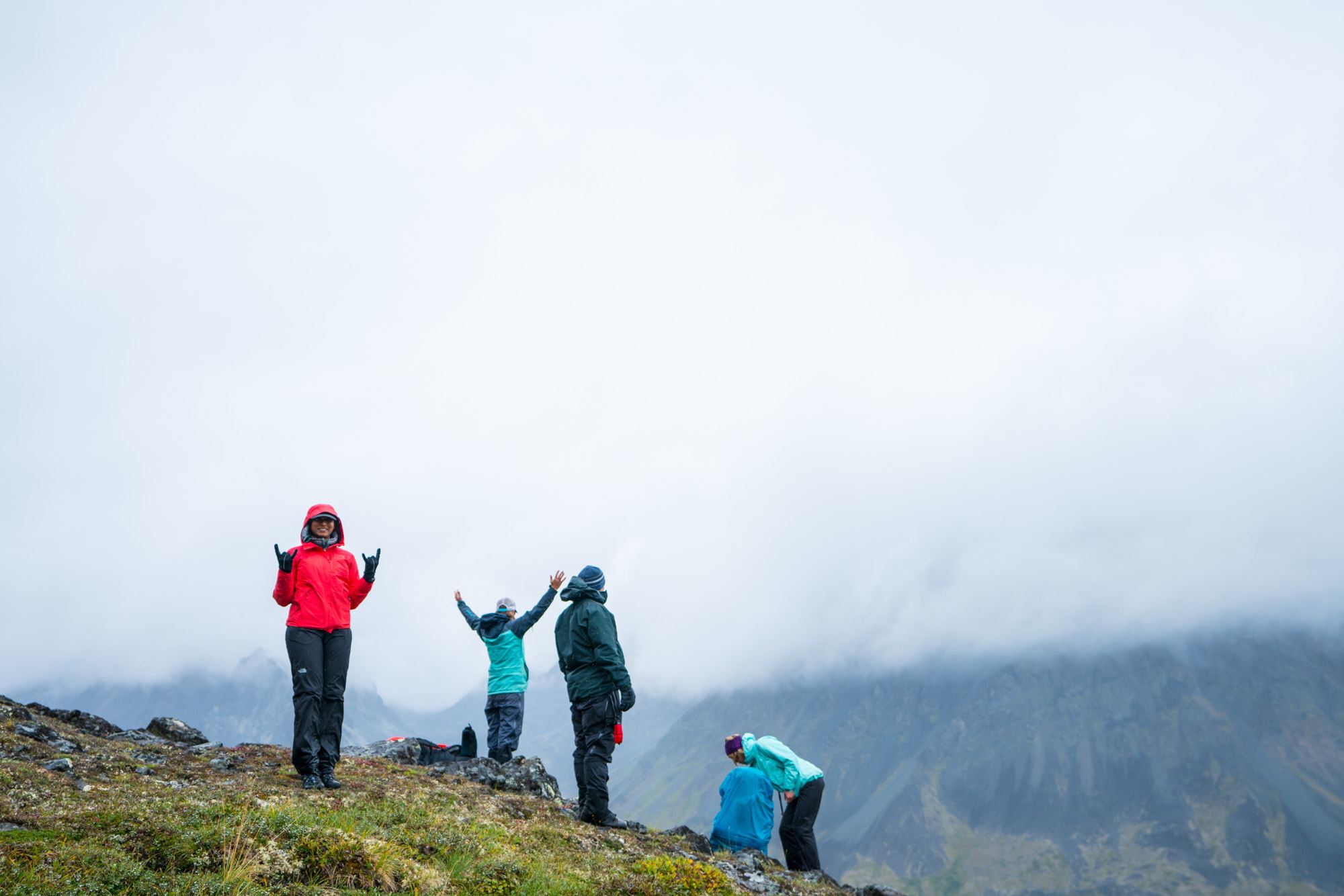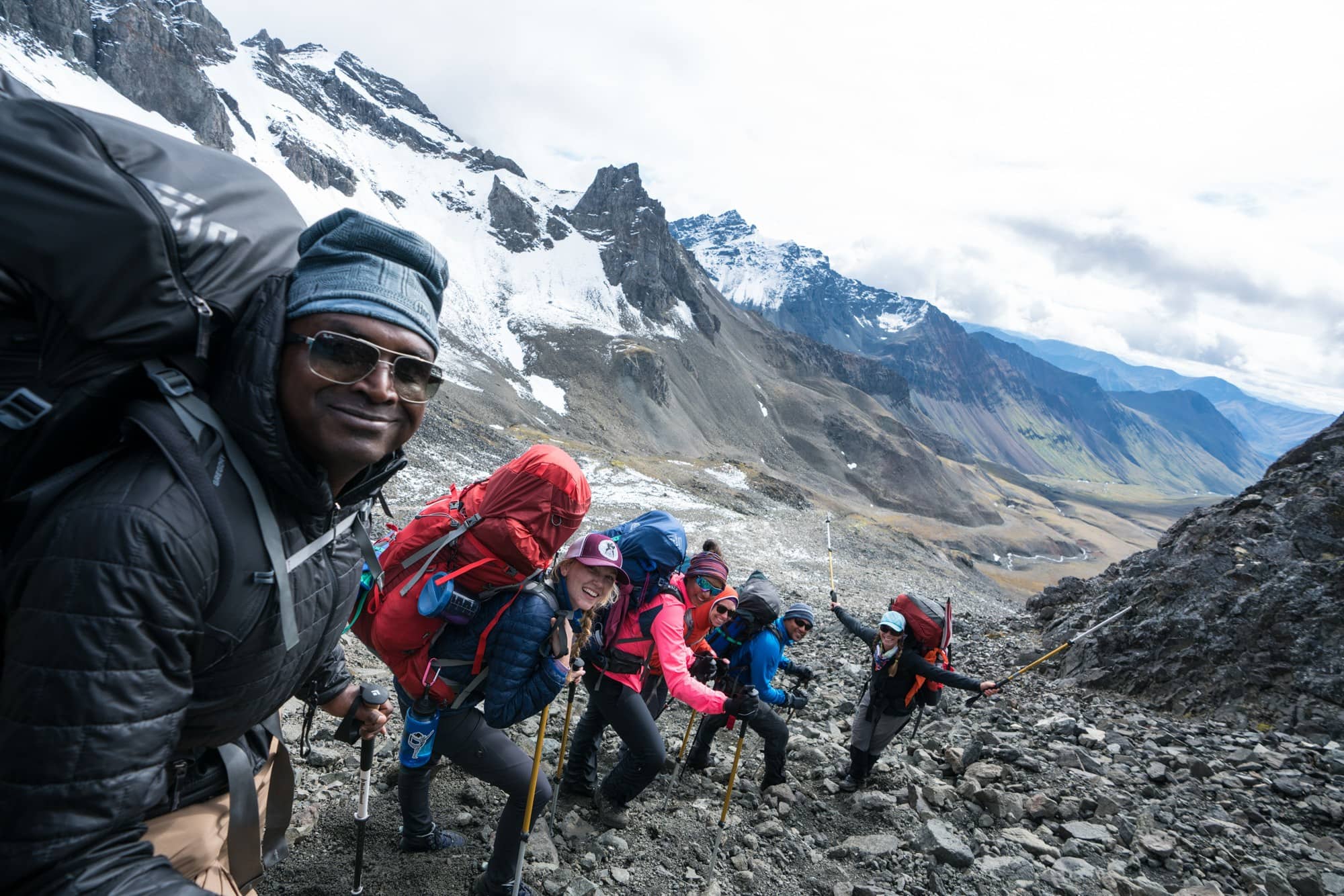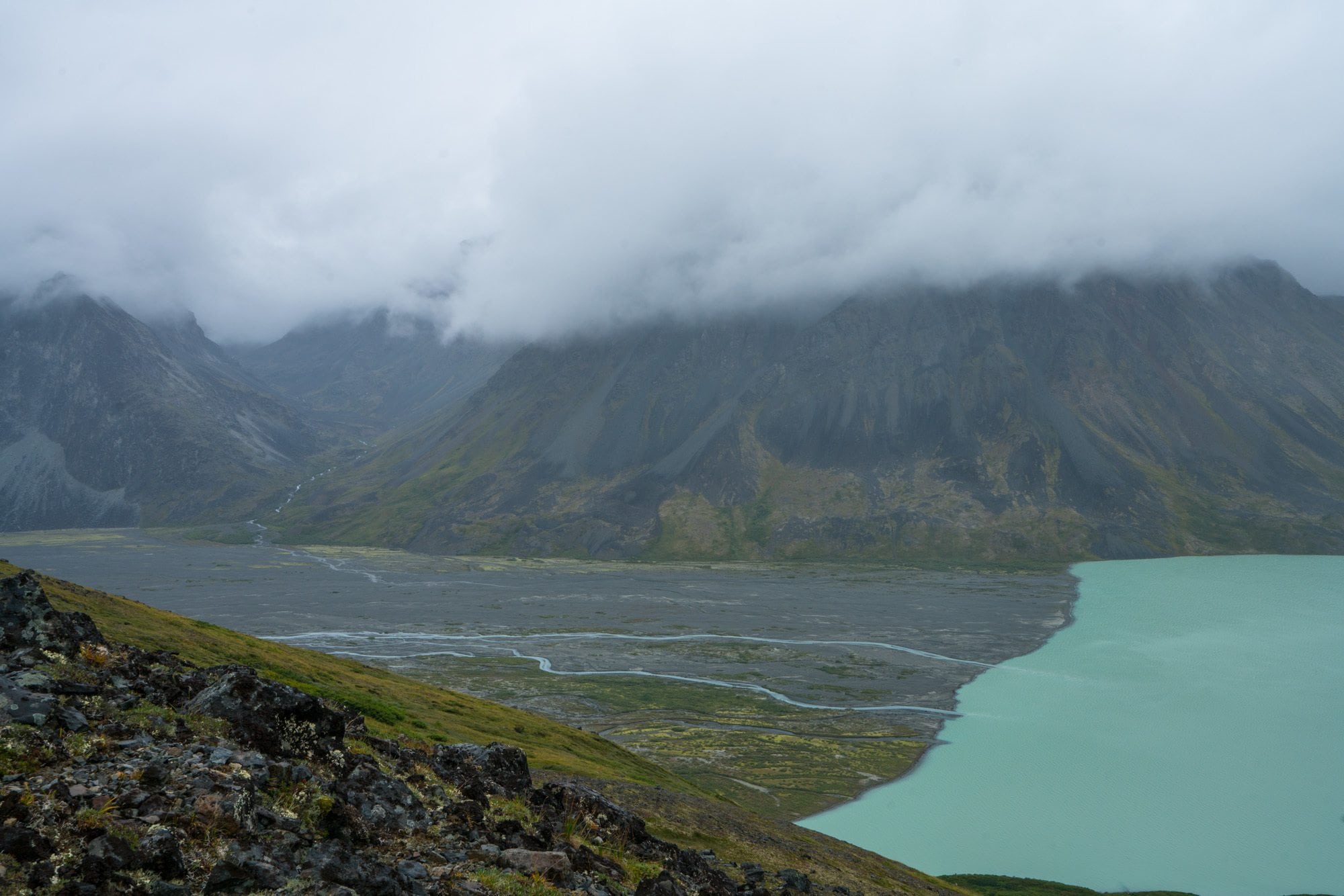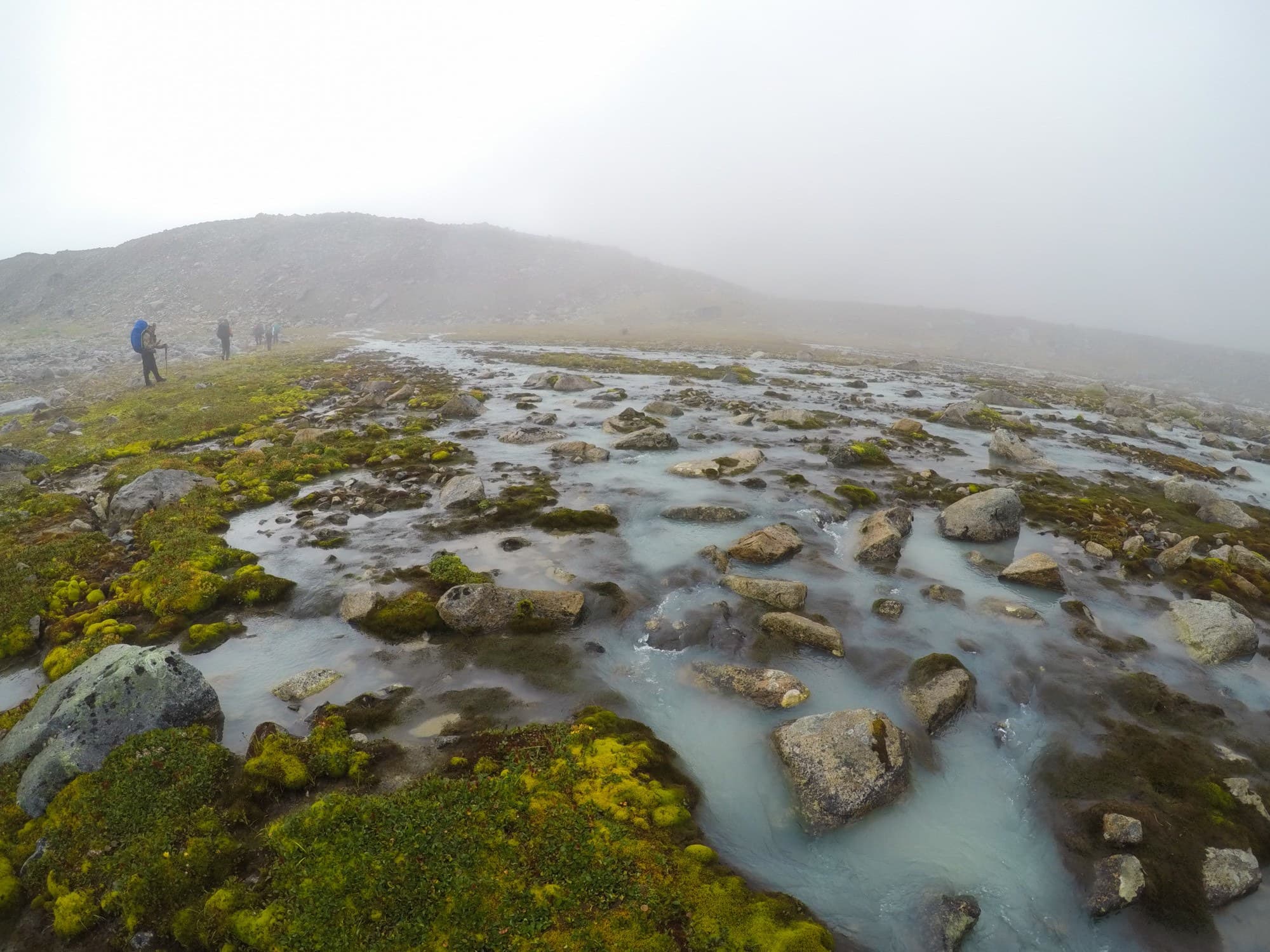 Our hiking days were long(ish), but we never felt rushed. Our mornings were relaxed. They started with coffee, then breakfast, and then breaking down camp.  Our evenings were spent hanging out around camp, drinking hot drinks, eating delicious food, playing bocce ball, taking pictures, and chatting under our tarp.Throughout the trip, we had two rest days where we left our camp set up. Those days were a chance to recover, check out the nearby scenery, and to chill at camp.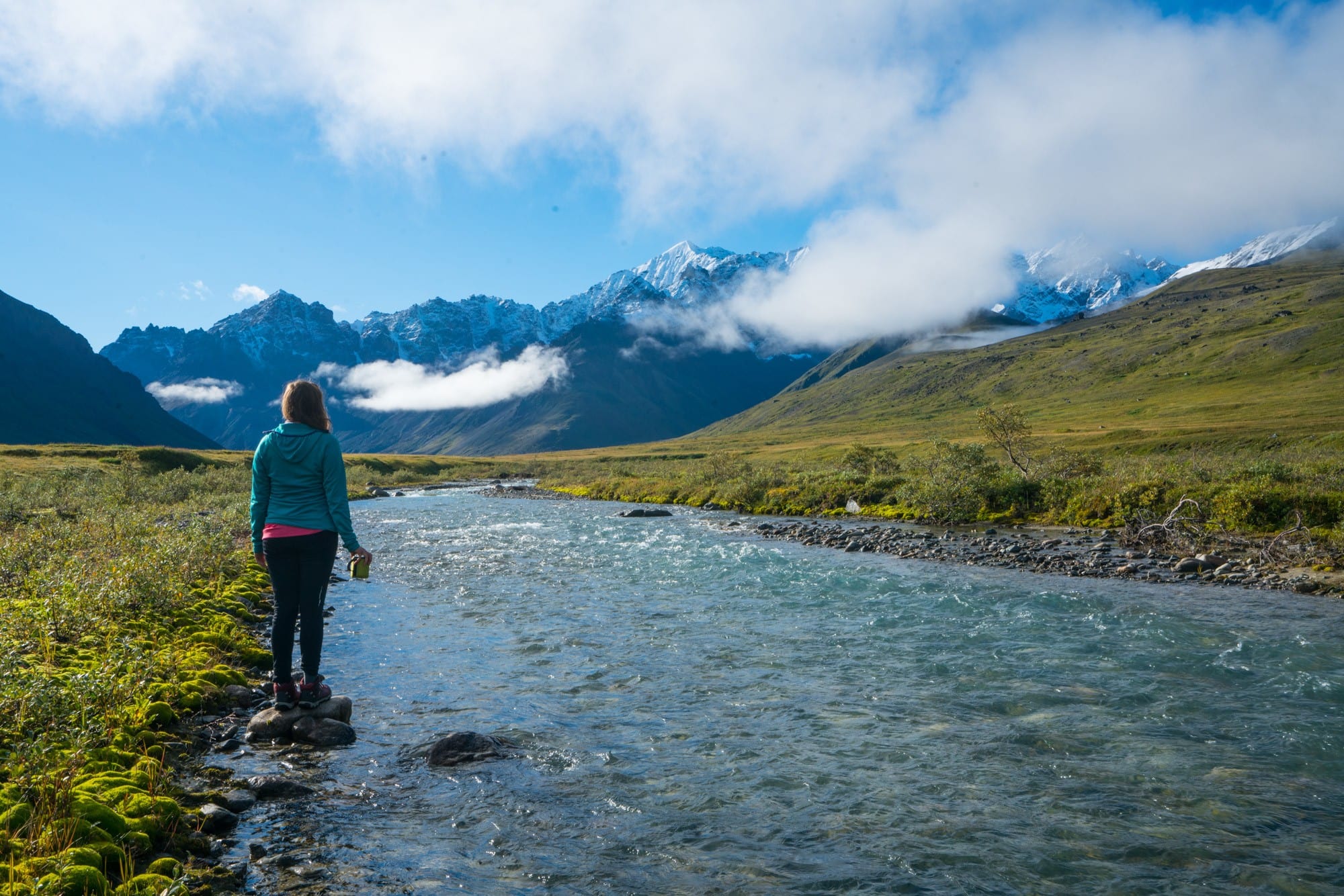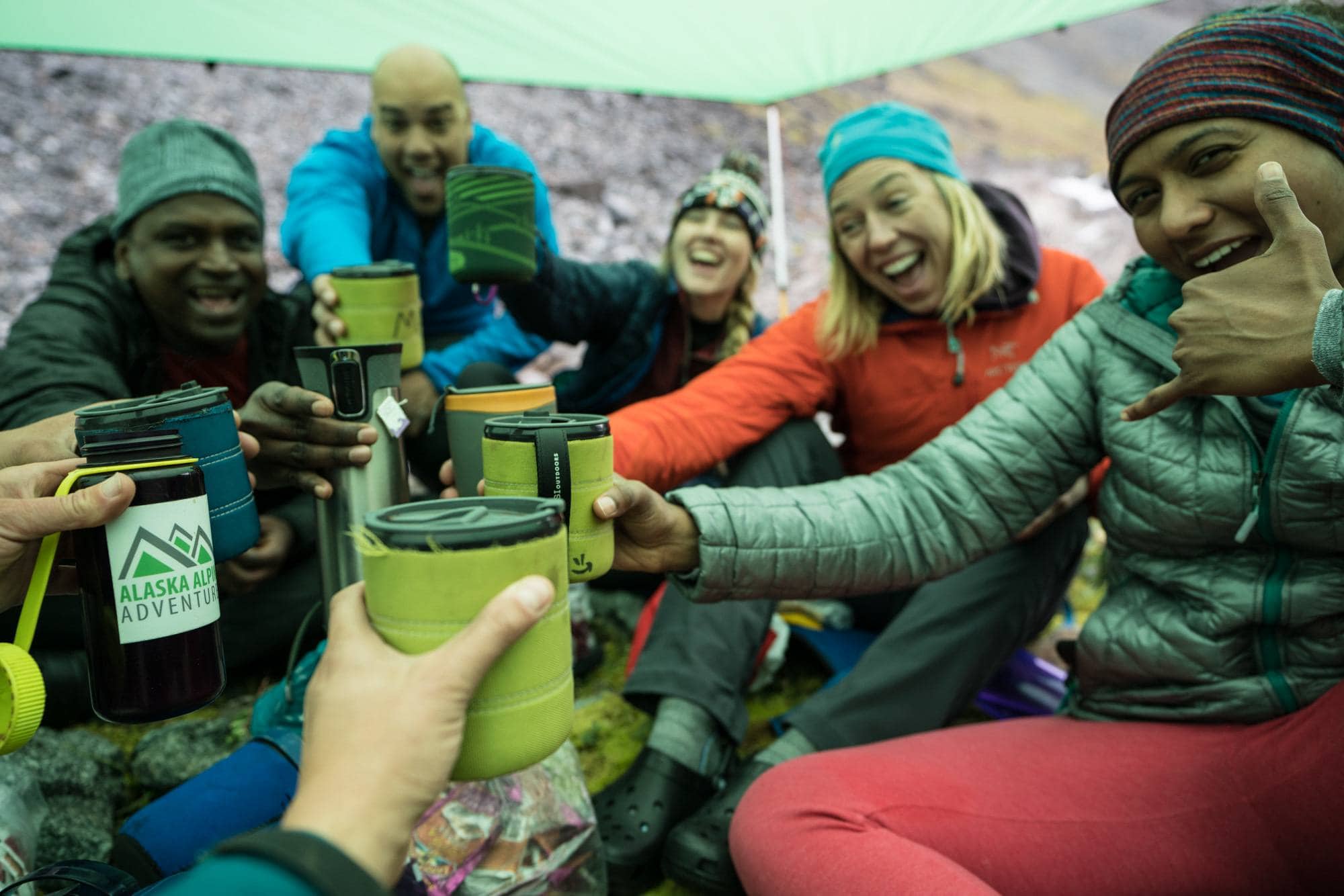 On the 9th day, we got picked up by our float plane on the shore of Upper Twin Lake, and hopped over to the famous cabin built by naturalist Dick Proeneke in the 1960s. He hand-built the cabin with hand-built tools and lived there alone for over 30 years. While I knew there was a PBS documentary made about Dick Proeneke, I didn't realized how cool this site would be. This was minimalism at its finest.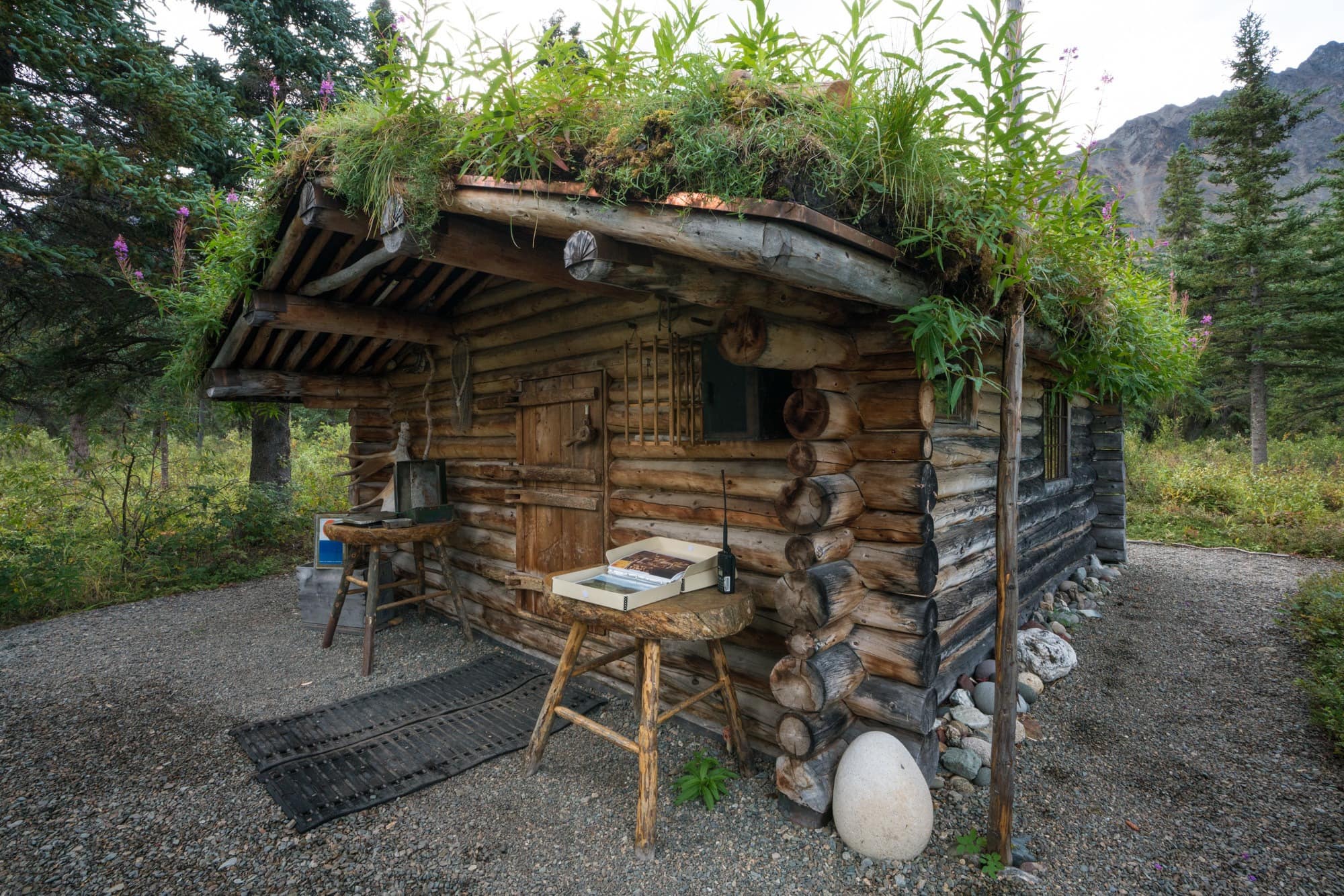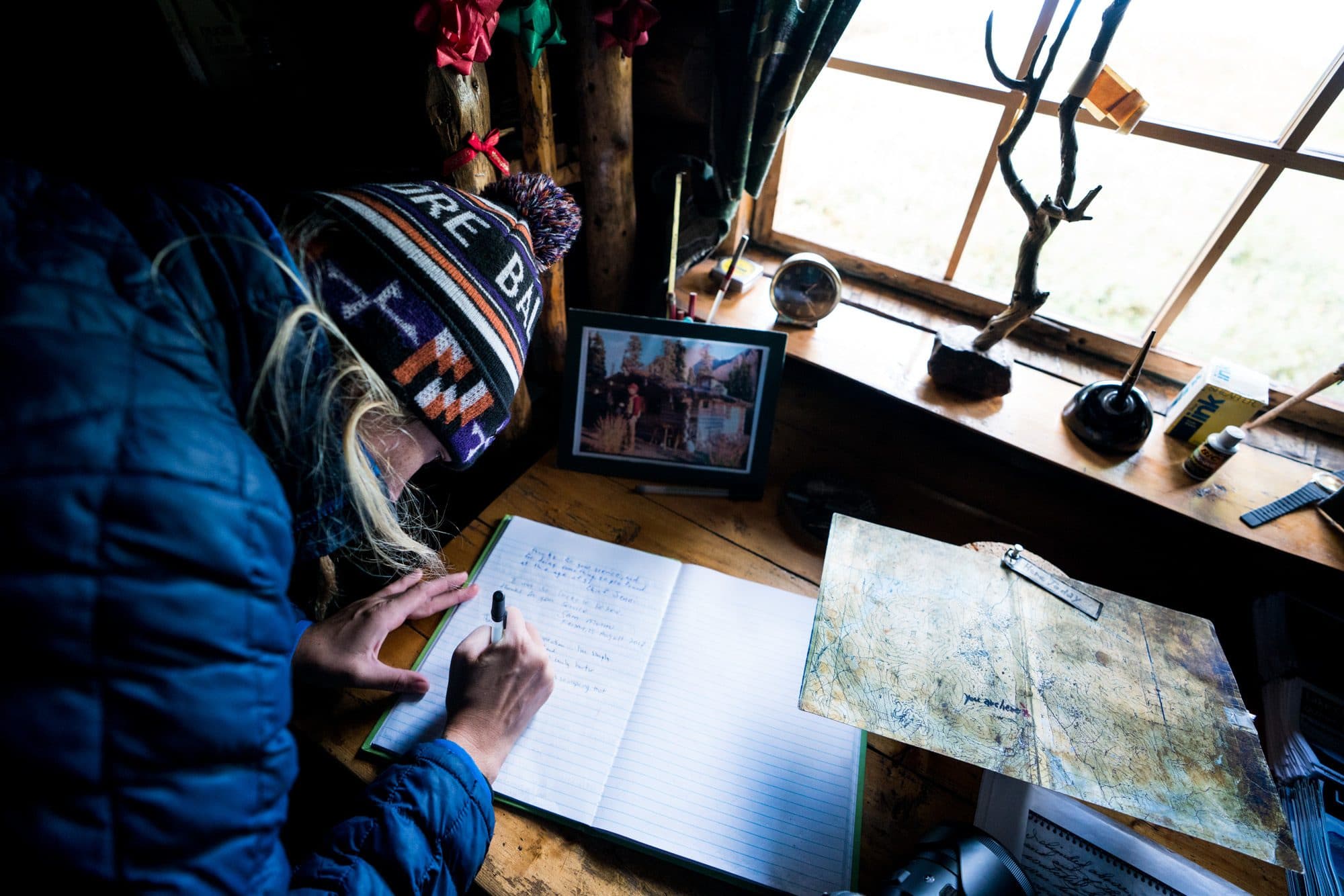 After poking around Dick Proeneke's cabin with a National Park ranger, our float plane pilot flew us back to Port Ailsworth, where we had cozy lakefront lodging, hot showers, and a celebratory wild salmon dinner waiting for us.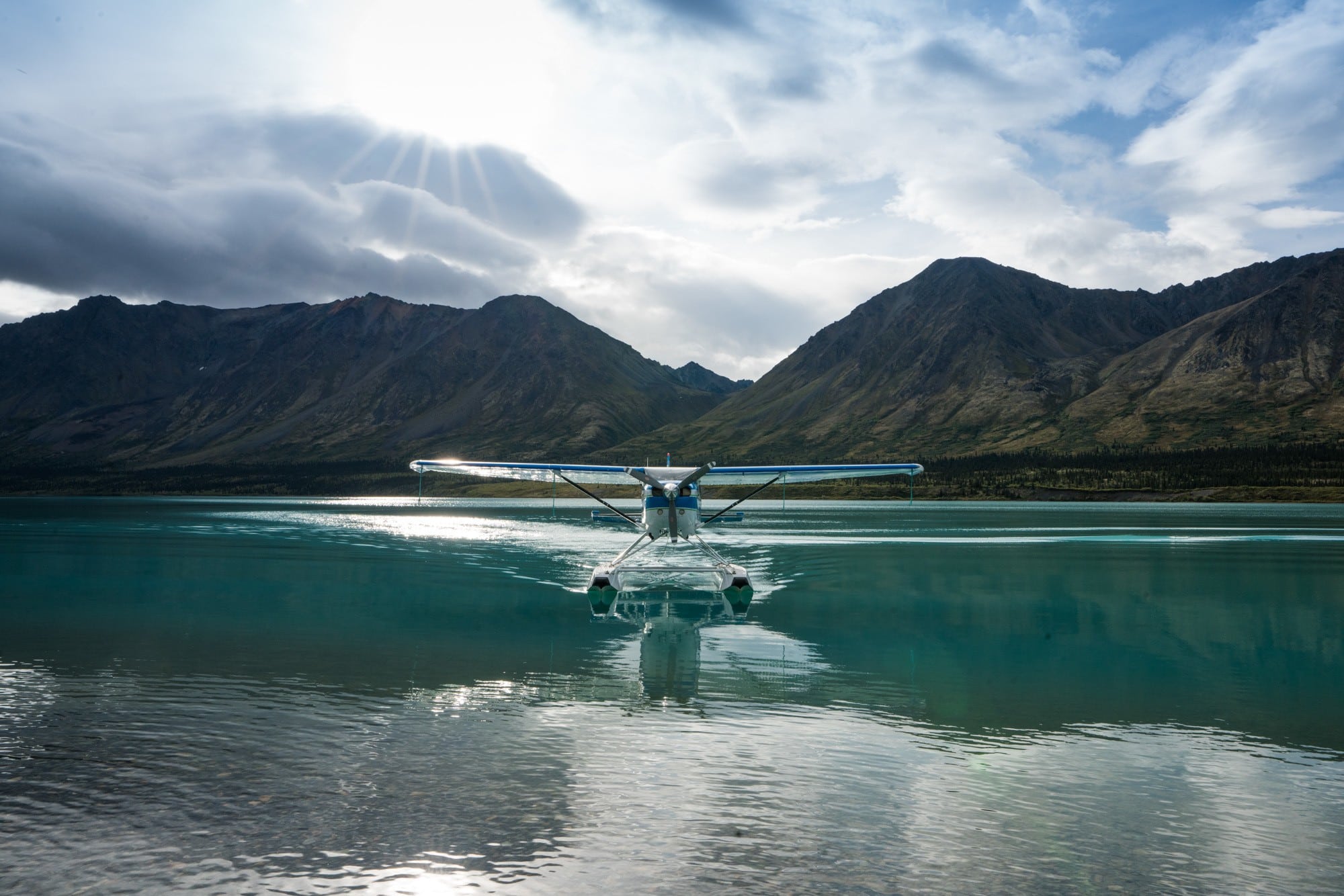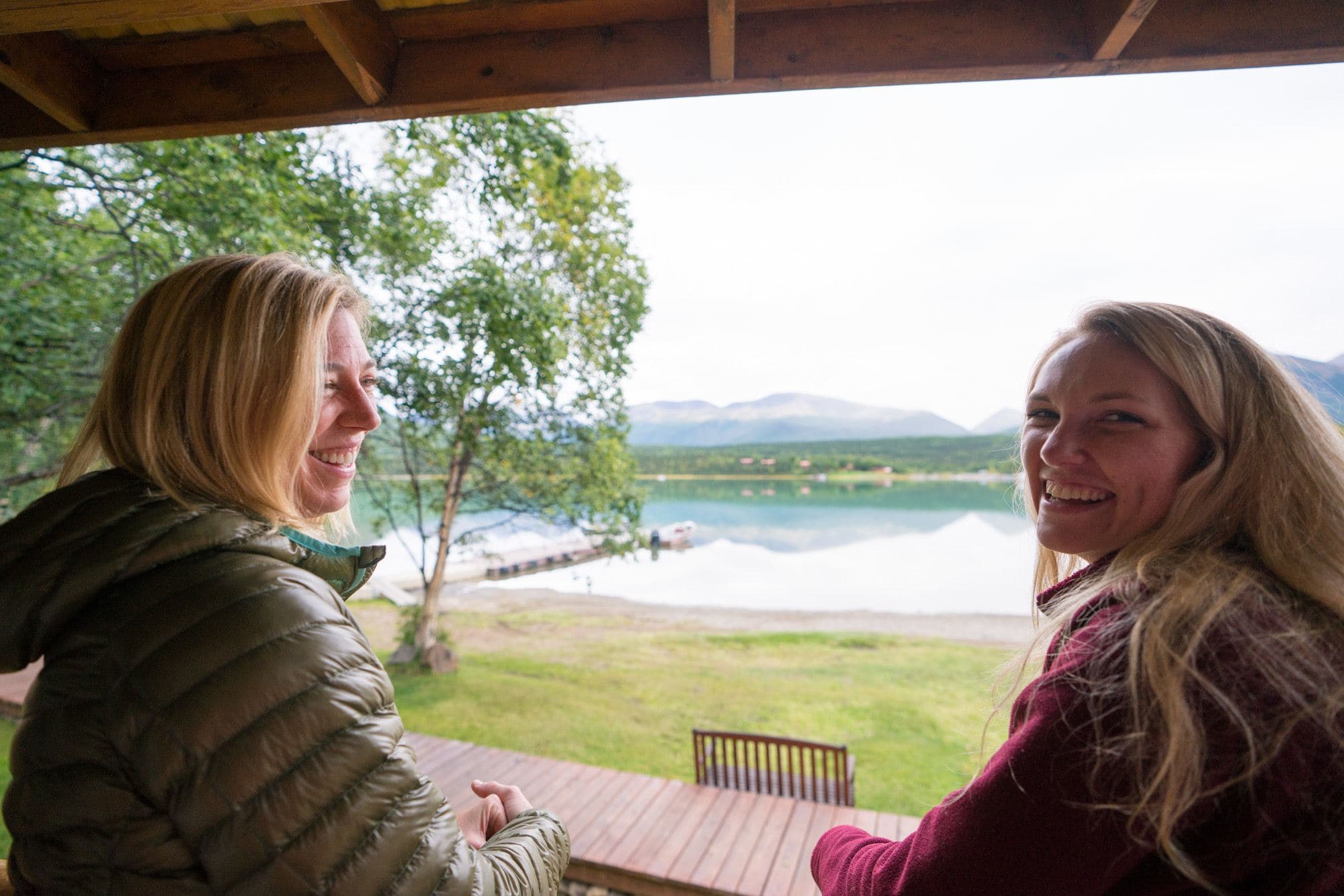 The next day, we did one last final hike – a 5 mile round trip day hike – to Tanalian Falls. It was a great way to close out the trip and see a completely different side of Lake Clark National Park.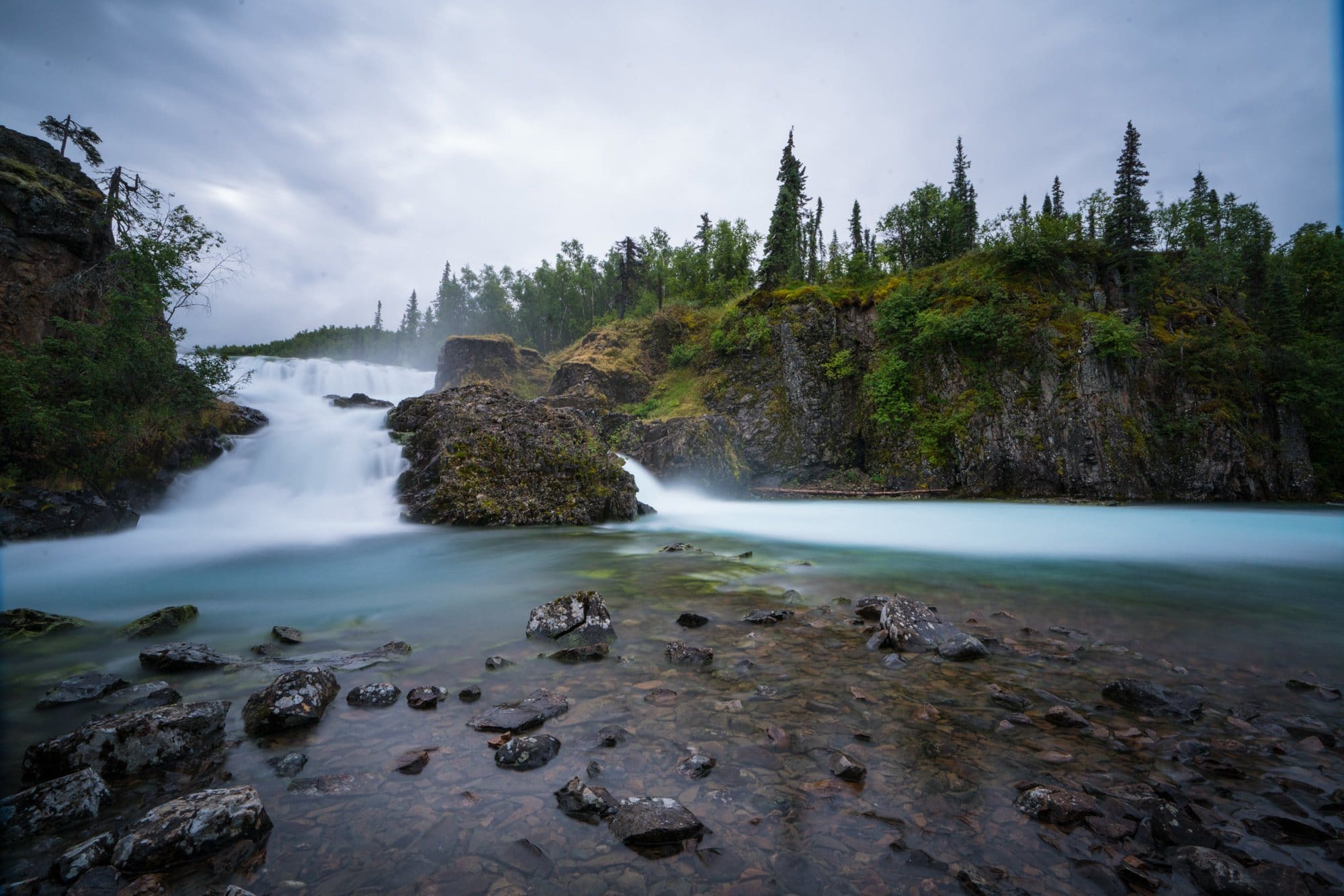 For a detailed day-by-day breakdown, make sure to watch my Lake Clark backpacking trip YouTube vlog embedded above.
Our Alaska Alpine Adventures Food
No joke, the food was a highlight of the trip. There was no Mountain House on our Alaska Alpine Adventures backpacking trip. All of the food was homemade by their sister company, Adventure Appetites. At the start of the trip, we each got a bear-proof canister containing one group dinner and one group breakfast, plus a snack pack for each day which would be our lunch.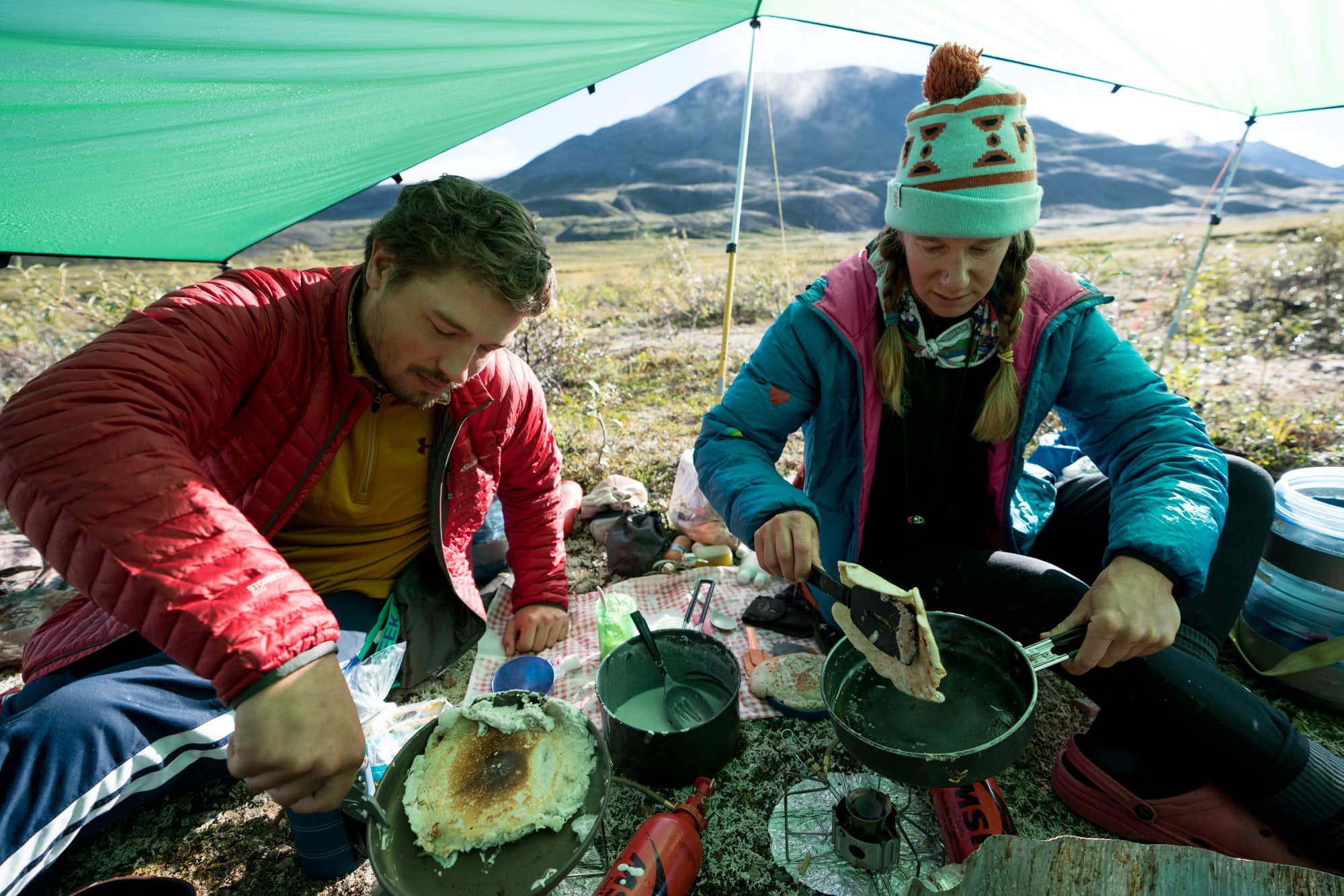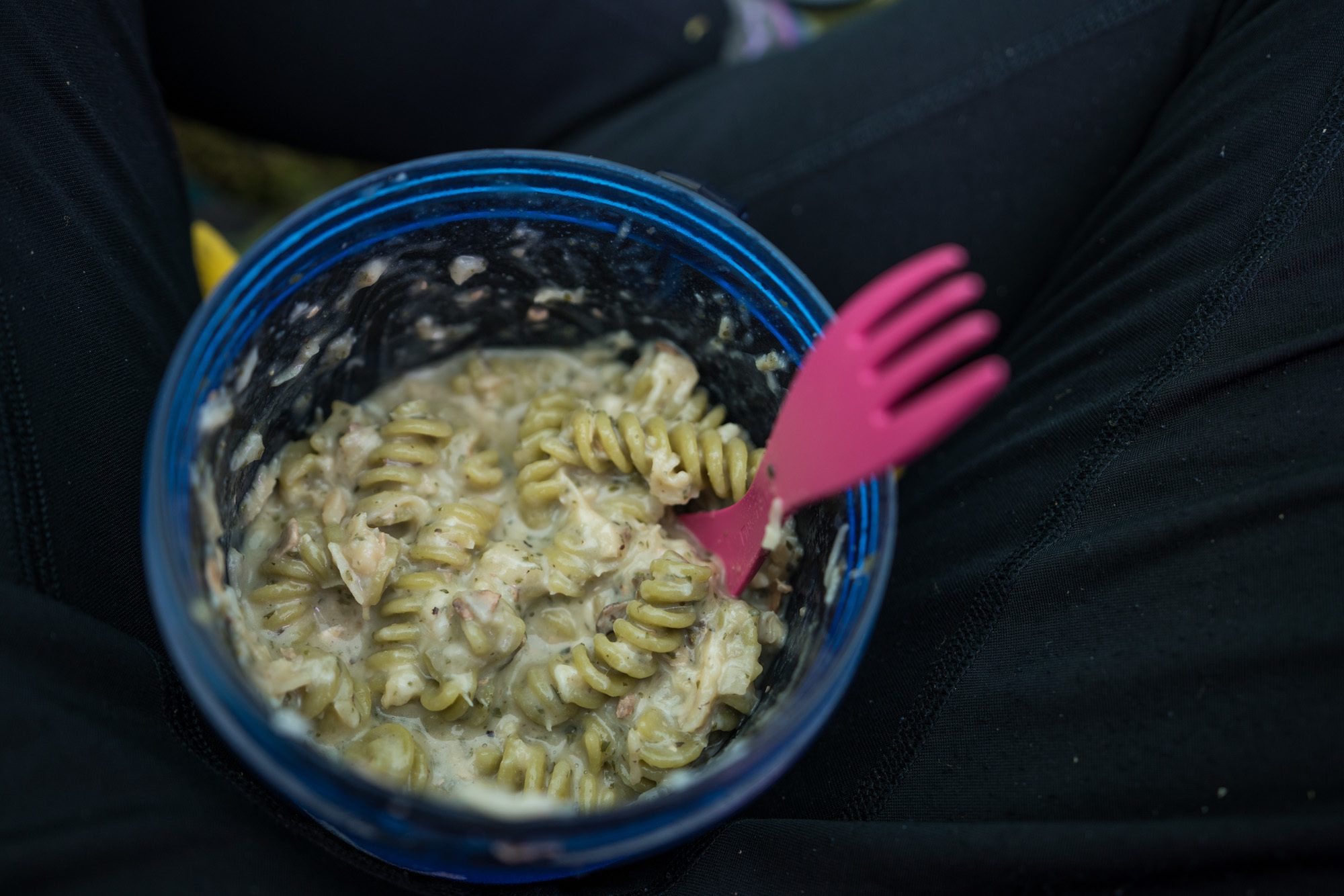 We rotated between sweet and savory breakfasts which included everything from fresh blueberry pancakes to chilequiles to breakfast burritos with eggs, hash browns, and reindeer sausages. Dinners featured dishes like panang curry, pasta carbonara with bacon, and chili mac, followed by desert.
At our welcoming dinner one thing that folks were concerned about was portion size. After all, we'd be carrying 10 days of food, so how big could the portions really be? We quickly figured out that not only would we not be going hungry, but we'd be going to bed quite full every night. So if you join Alaska Alpine Adventures on a trip, be prepared to have your backcountry taste buds rocked.
The Gear We Used on our Alaska Alpine Adventures Backpacking Trip
Everyone was responsible for bringing personal gear – a backpack, sleeping bag, pad, lots of layers, headlamp, etc.
Alaska Alpine Adventures provided everything else. The girls on the trip decided to pair up to split up the weight of our MSR Elixir 2-man tents, while the guys opted to sleep solo and each carried their own. The tents got pounded with wind and rain and withstood the Alaska elements with ease.
I'll be publishing a full list of my personal gear soon, so stay tuned for that!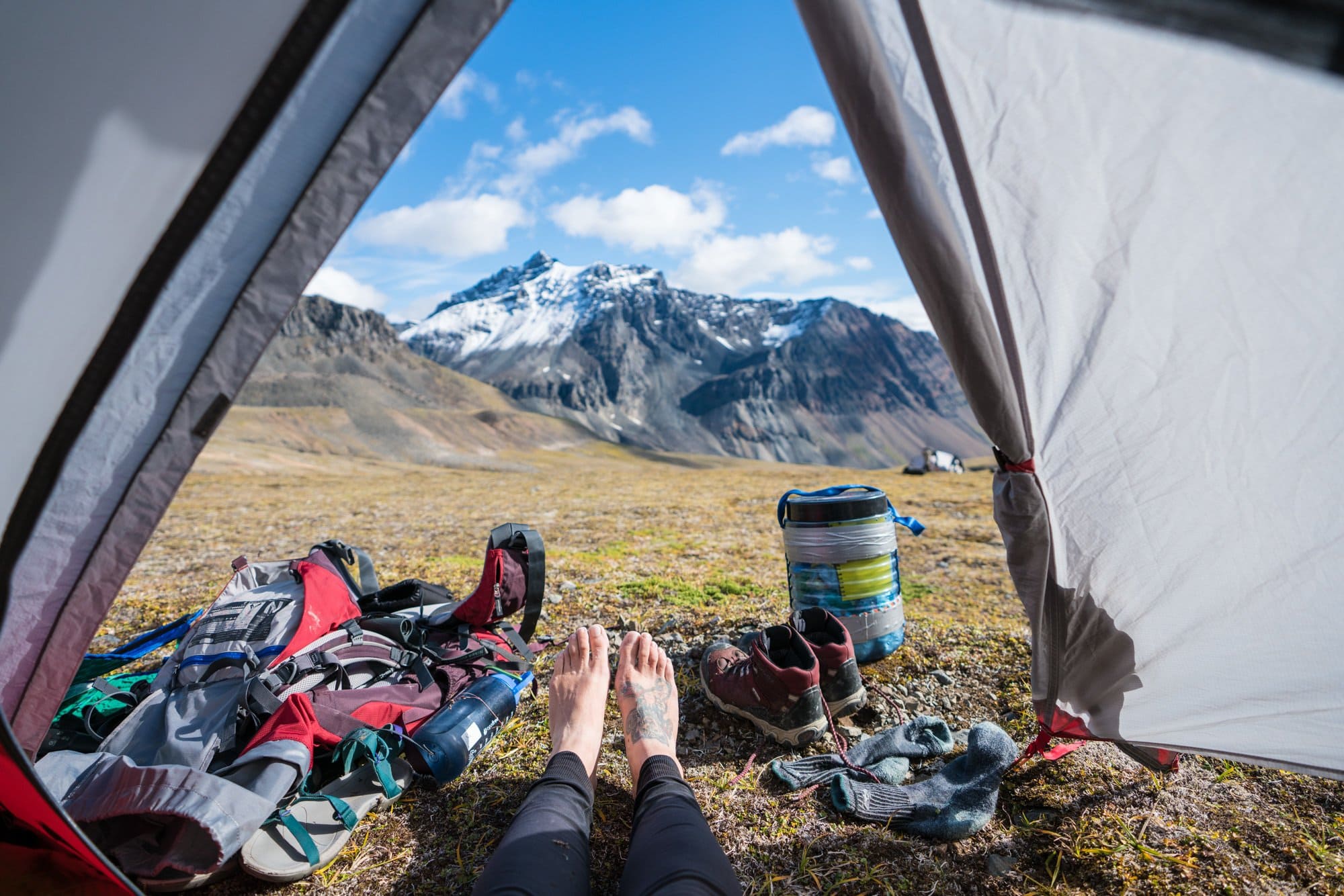 What We Learned in Alaska
I want all of the Group Trips I run through my website to have some sort of skill-building component, so people feel like they are going home with more confidence, knowing more than what they started with. So naturally, one of my favorite parts of the trip was all of the things we learned. I feel much more prepared for inclement weather and a more confident backpacker in general. Here's a few of the skills we focused on.
How to safely cross rivers – We learned to cross rivers in groups of 2 or more, either side by side, or lined up front to back. Then we synchronized our steps, acting as one stable unit. We also wore our hiking boots during river crossings, which provided a lot more stability than camp sandals. I thought hiking in wet boots after these crossings was going to be awful, but it actually wasn't bad.
How to stay warm in wet, cold weather – We figured out how to layer appropriately on wet days. In the past, I've been a hot sweaty mess hiking in rain gear, but here we adjusted frequently and learned exactly what we needed to be warm and dry. We always saved one pair of dry clothes for camp, including some nice cozy socks that never left the tent.
How to leave no trace – Our guides educated us on Leave No Trace in Alaska. That included everything from how to poop outdoors to brushing your teeth.
How to be bear aware – (Luckily) we didn't have any bear encounters on the trail….and I believe that's because we practiced good bear awareness during our trip. We made lots of noise, particularly when we were in thicker forest and coming around corners. We packed all of our food, trash, and toiletries in bear canisters, our kitchen was more than 100 yards away from all of our tents, and when going to the bathroom, you always took a can of bear spray with you.
How to hike on uneven terrain – This is one area I (and I think others in the group) lacked confidence. One day we had to hike over a snowy pass, and it was nerve-wracking. Brooke had us follow her and just by watching the way she travels over that pass and other parts of the "trail," we learned a lot about how to move safely and efficiently.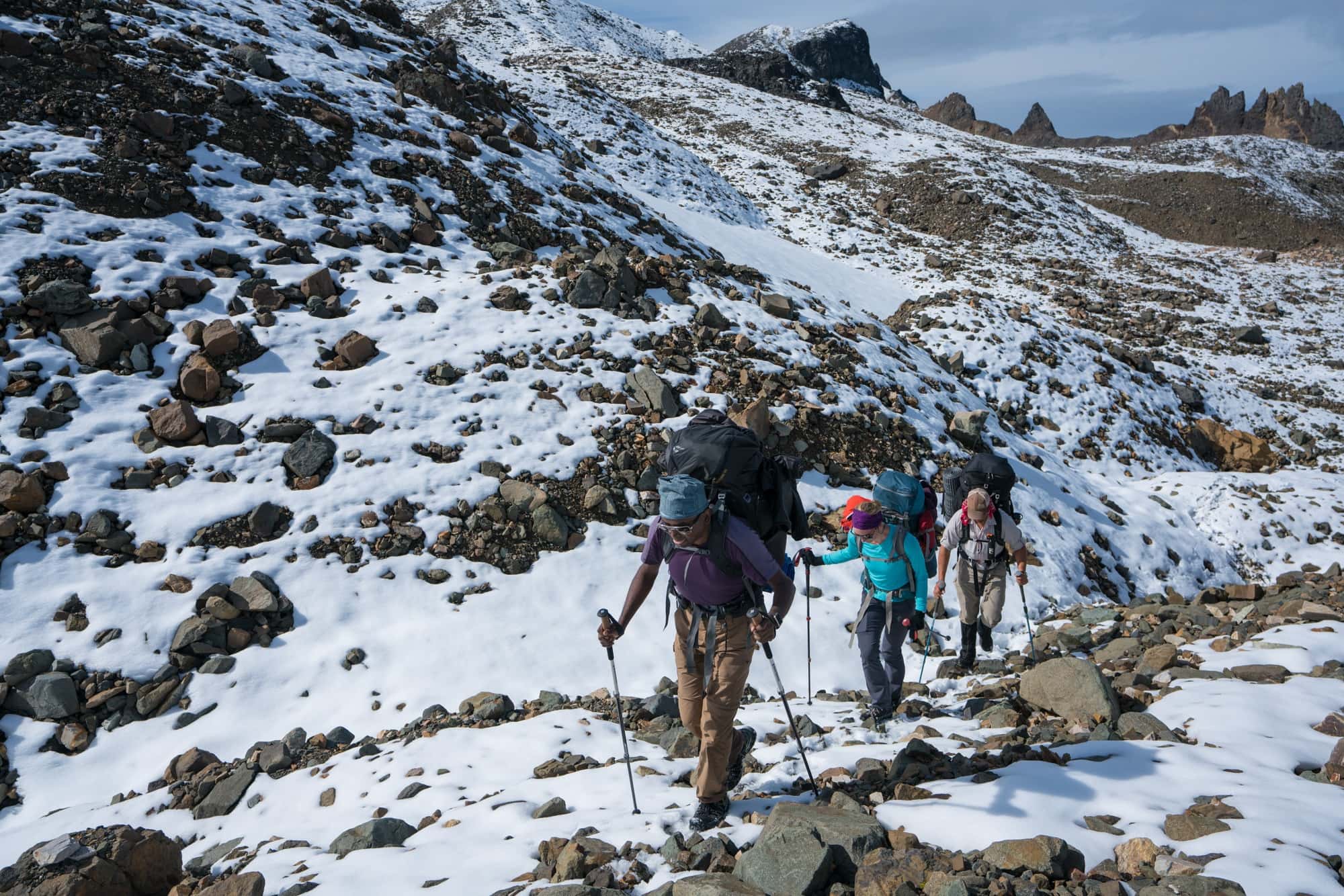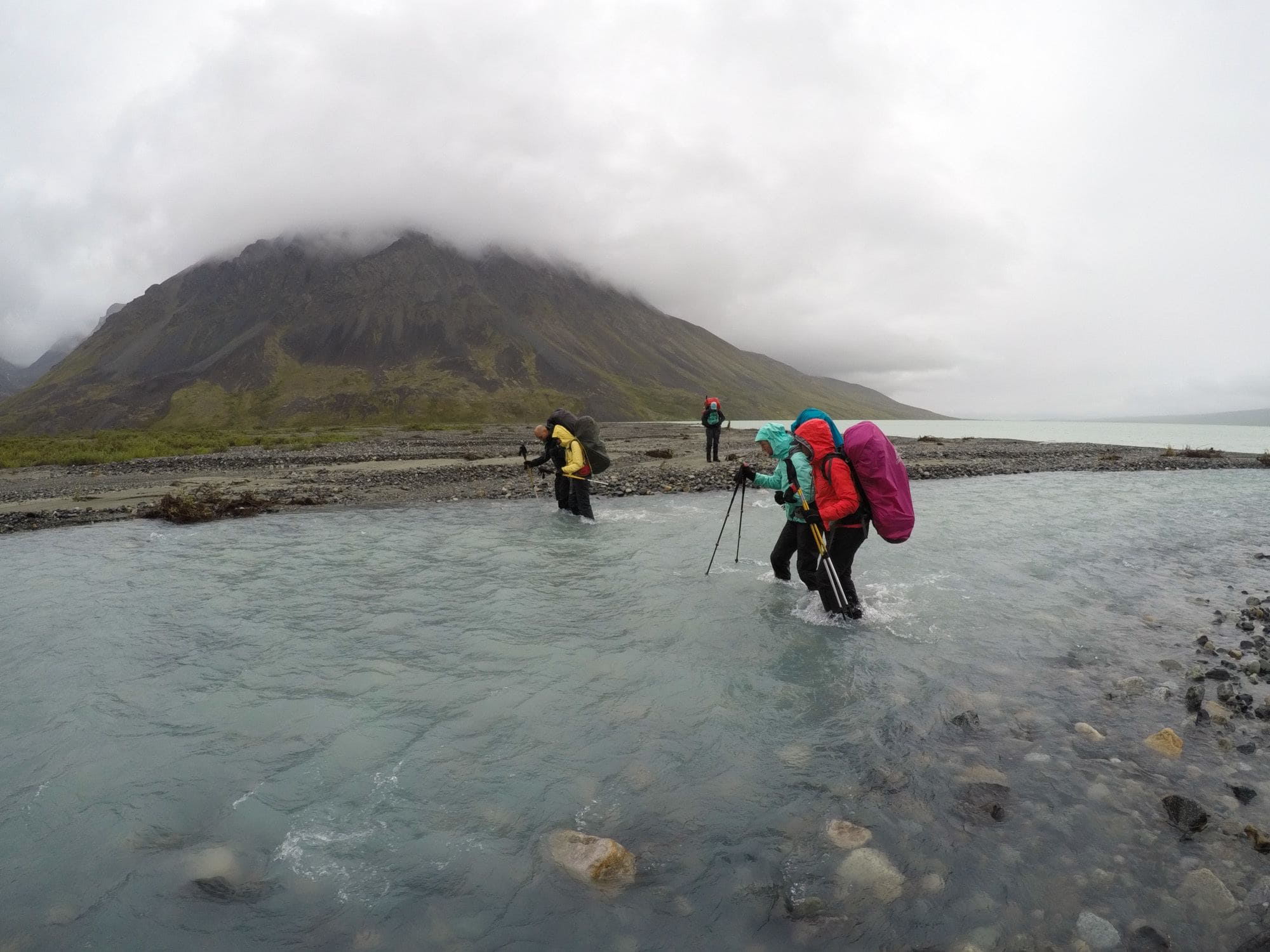 For more Information
And that's Lake Clark National Park! Thanks to Alaska Alpine Adventures for hosting the third Bearfoot Theory Group Tour! For more information on backpacking Turquoise Glacier High Route, visit the Alaska Alpine Adventures website.
Want to join a future Bearfoot Theory Group Trip?
Fill out our survey and let us know where you want to go and what you want to do! And check out our Group Tours page for past trips and testimonials.