Are you visiting a National Park this summer? How about camping on National Forest or BLM land? While access to most public lands remain free, in some places admission comes with a price. Entrance fees to some of our National Parks, such as Zion, Yellowstone, and the Grand Canyon, can run as high as $30 per vehicle.
Learn how to save money on your National Park trip with the America the Beautiful Annual Pass.
America the Beautiful Pass Annual Parks Pass
Introducing the America the Beautiful Pass. For $80, this Interagency Annual Pass grants you free access to more than 2,000 federal recreation sites across the country. It includes admission for an entire year to National Parks, BLM Land, National Wildlife Refuges, and more.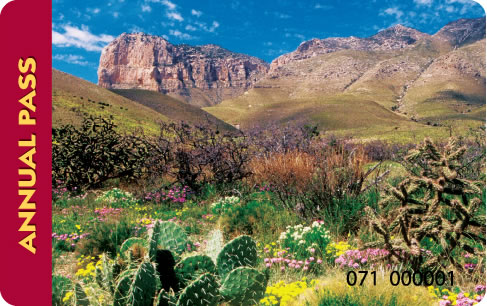 Back in 2013 during my cross-country move, I decided to pull off at the Petrified Forest National Park in Arizona. I purchased one of these passes on the spot. In less than two months, it at the Petrified Forest National Park ($10), Lake Mead National Recreation Area ($10), Zion National Park ($30), Red Rocks National Conservation Area ($7), and Arches National Park ($25). If I had paid the entrances fees for these parks separately, it would have cost me $82.
So in less than two months, my Annual Pass has paid for itself. And with a trip planned to Yosemite in August, my entrance fees for the year will have more than exceeded the $80 price tag, making it a wise purchase.
Where To Get an Annual National Parks Pass
There are a few ways to get your hands on the America the Beautiful pass. The easiest way is to pick up one at the entrance to the recreation site you are visiting. Buying one on the first day of your trip also maximizes the amount of time you will get out of your pass. You can find the list of sites that issue the America the Beautiful Pass here.
If you are headed somewhere that isn't listed as an issuing site, you can also buy one online.
A few additional things to know before purchasing:
The Pass holder must be present and have the Pass and proof of ID when entering the park
For each Pass, the entrance fee is waived for one vehicle with four adults. Most Parks also allow for four adults on bicycles or four adults on two motorcycles.
Passes cannot be replaced if lost or stolen, so you gotta make sure to hold on to it
Have you heard of the America the Beautiful Pass? What other ways do you save money in National Parks?