16 Best National Parks to Visit in Spring
In search for an adventure-filled spring destination? We've hand-picked the best National Parks to visit in spring for great weather, wildlife, spring recreation, and more.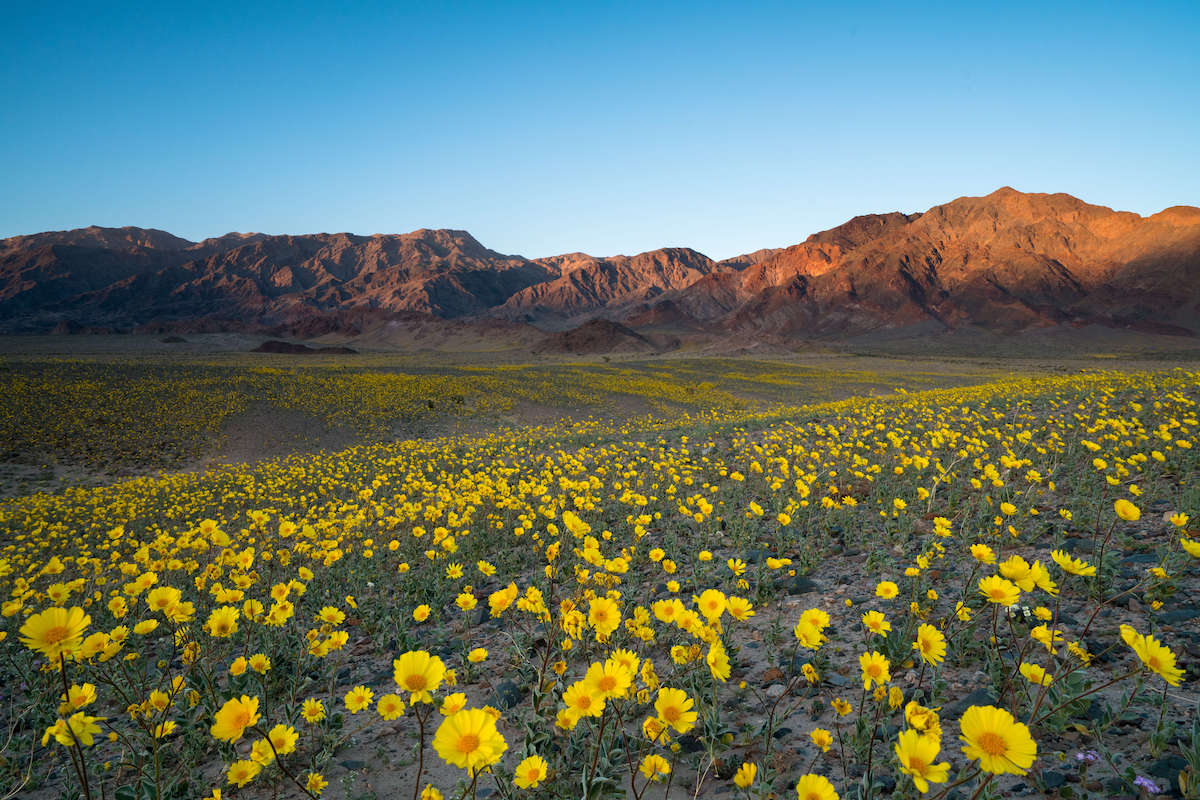 Spring is the perfect time to get outside and enjoy nature after a long winter. With the warmer weather and blooming flowers, it's a great opportunity to take a break and visit some of the most beautiful national parks in the US, usually with milder weather.
Whether you're looking for a weekend getaway, a spring break trip, or a longer vacation, these National Parks have something to offer for every spring lover from scenic hikes filled with wildflowers to newborn wildlife viewing.
In this blog post, we'll highlight the best national parks to visit in the spring and why spring is the best time to be there. Get ready to pack your bags and hit the road for your springtime adventure!
Important Reminder: As it goes in all of the destinations we share, please practice good trail etiquette and remember to Leave No Trace. This means packing out all of your garbage (including toilet paper), being respectful to others, and following the established rules.
---
Best National Parks to Visit in Spring Mapped
---
1. Joshua Tree National Park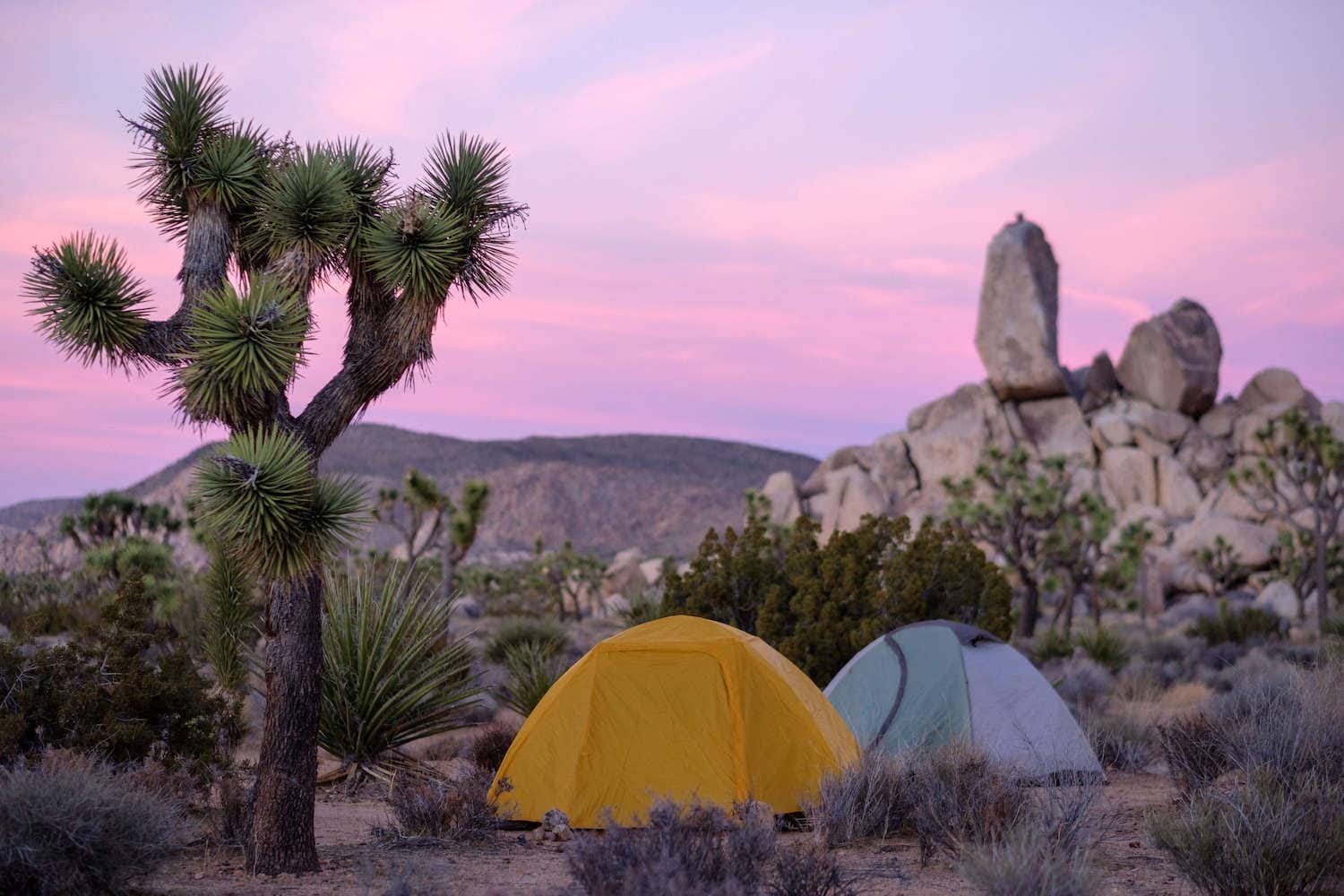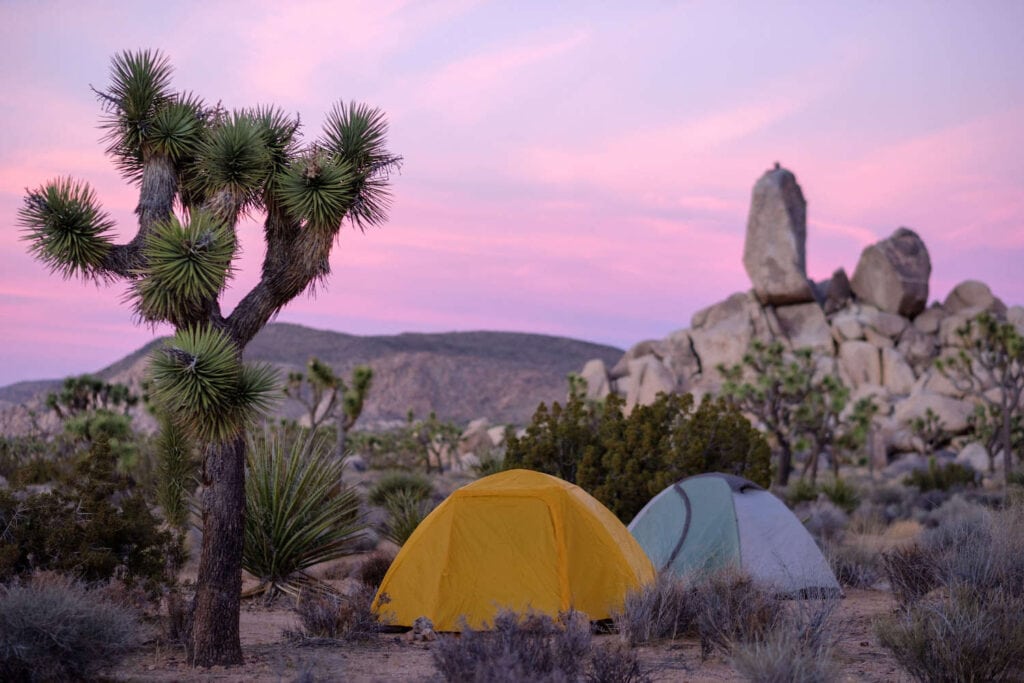 Joshua Tree National Park is one of the best parks to visit in the spring thanks to comfortable temperatures, fewer crowds, and endless opportunities for outdoor recreation.
Springtime in Joshua Tree brings colorful wildflowers that are uniquely contrasted against the desert environment. Enjoy these spring blooms on one of the park's many day hiking trails plan an overnight backpacking trip.
If you're a climber, spring is also a great time to practice your bouldering skills. The day temperatures are warm enough to prevent freezing fingers but still cool enough so your hands don't get slippery from sweat.
Best things to do in Joshua Tree in spring
2. Crater Lake National Park, Oregon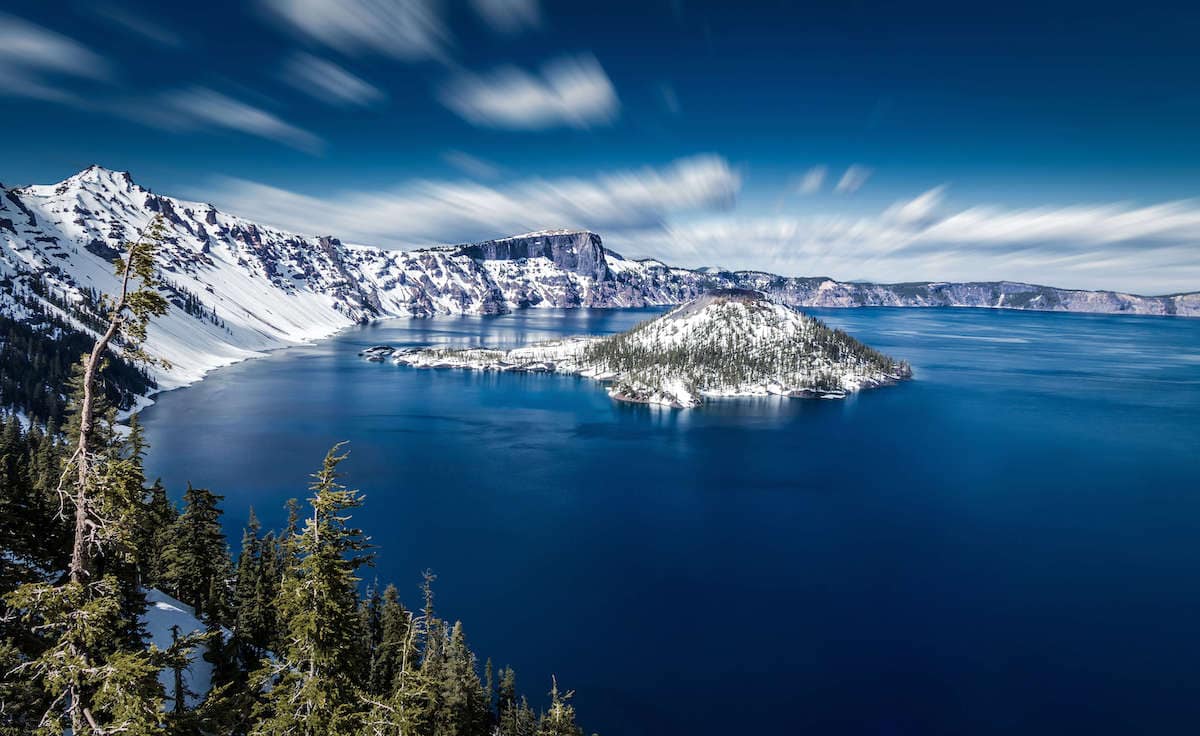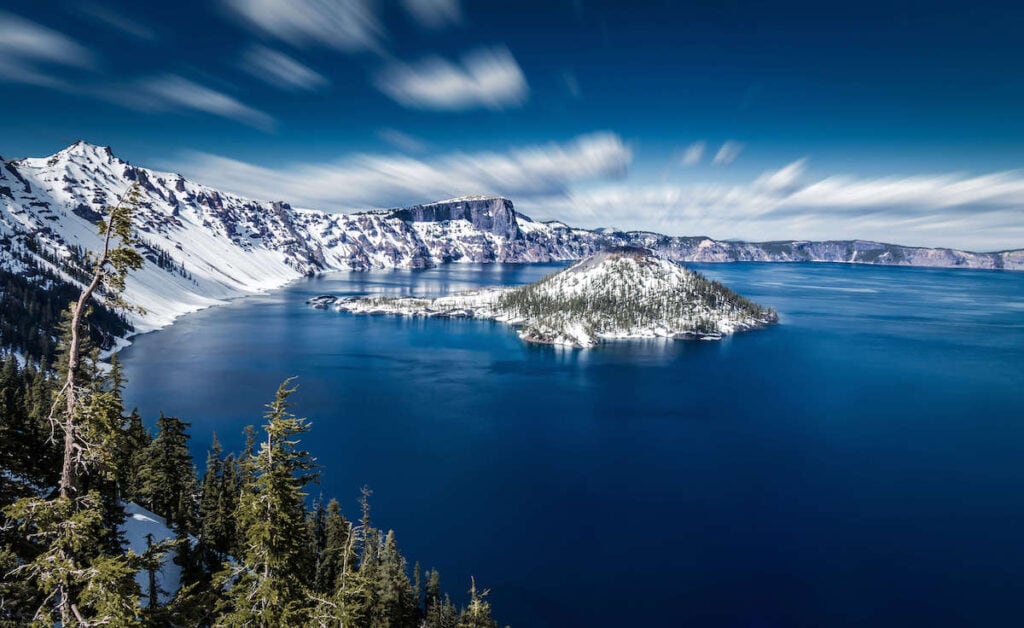 For winter lovers not quite ready to give up on snowy adventures, visiting Crater Lake in the spring is a truly magical experience. Crater Lake is situated at over 7,000 feet, so the snow doesn't start melting until late spring or even early summer. But that doesn't mean you can't explore this beautiful park in the early season.
Crater Lake's road crew typically starts removing snow on West Rim Drive in early April, 'paving' the way for early-season outdoor activities like hiking and biking or even snowshoeing.
Since the Rim Drive roads don't open to cars until a few months later, this means you can explore Crater Lake without the heavy traffic that is typical during peak season.
Best things to do at Crater Lake in Spring
Hike, bike, or snowshoe West Rim drive before it officially opens to traffic
Photograph Crater Lake surrounded by snow
3. Olympic National Park, Washington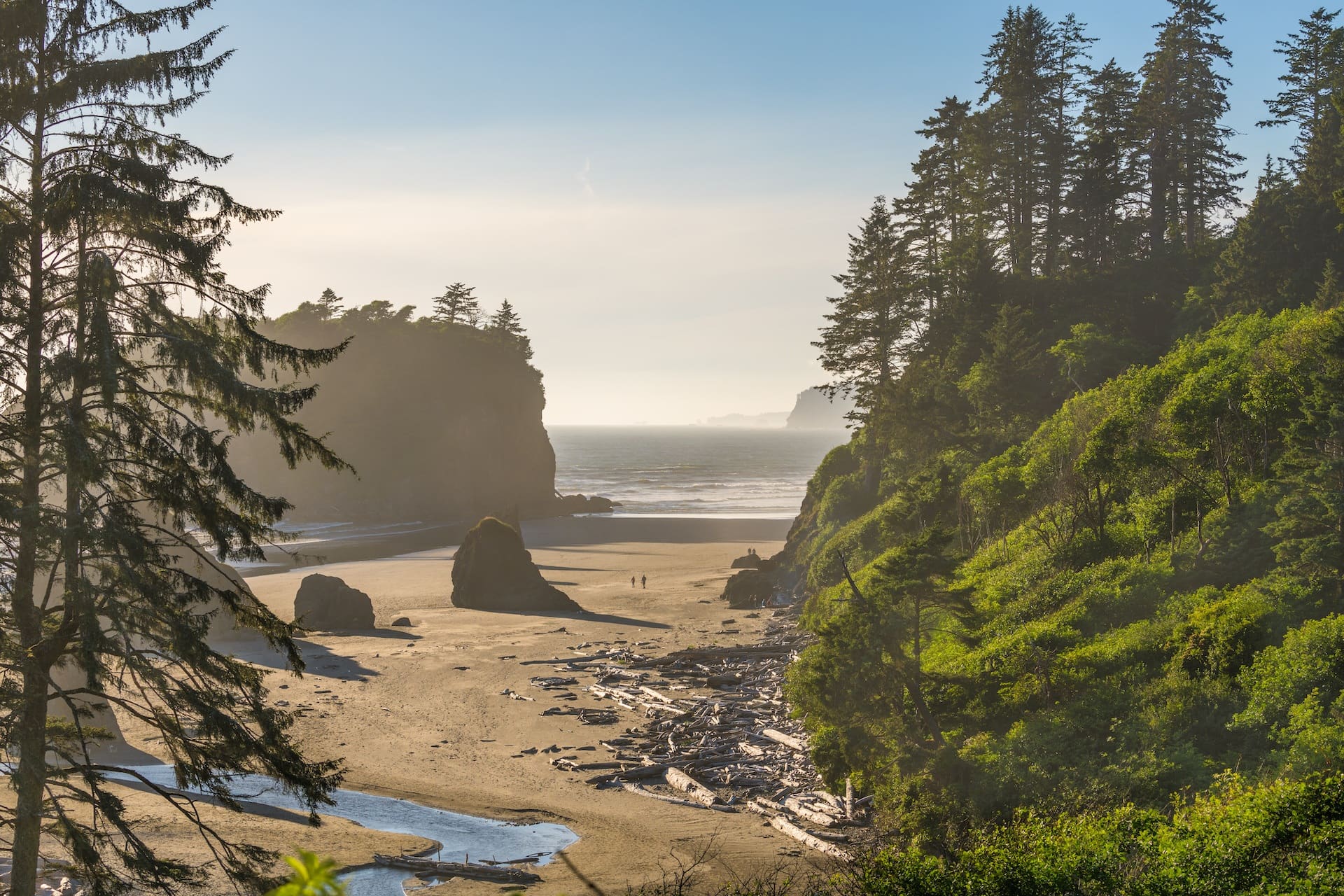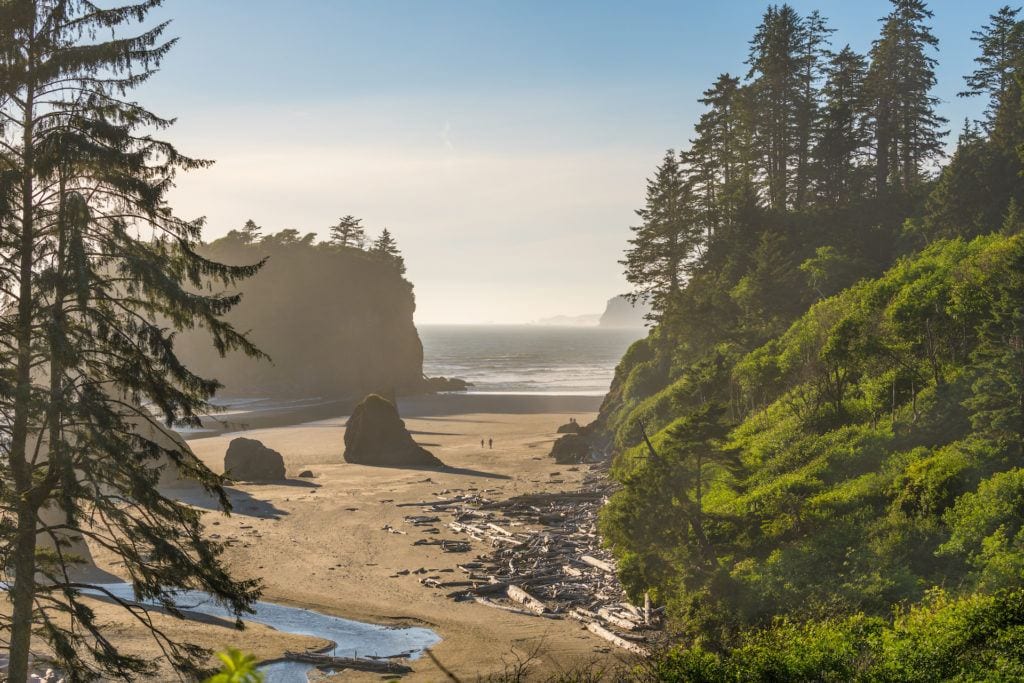 Visiting Olympic National Park in the spring is a unique and unforgettable experience. The park offers a diverse range of landscapes, from the rugged Pacific coastline to the lush temperate rainforests, making it a must-visit destination for outdoor enthusiasts.
During spring, the Hoh Rainforest is particularly stunning, as the rain and warm temperatures bring new life to the vegetation. Spring is also the perfect time to spot local wildlife such as elk, deer, and a variety of bird species.
The road up to Hurricane Ridge is typically closed until May, but if it's open, take the drive up for incredible views of the snow-capped Olympic mountains.
Best things to do in Olympic National Park in Spring
Explore the Olympic National Park's many waterfalls
Backpack the 29-mile Enchanted Valley Loop
Backpack the 17-mile South Coast Trail
Visit the Hoh Rainforest, one of the largest temperate rainforests in the world with old-growth trees and lush vegetation
4. Pinnacles National Park, California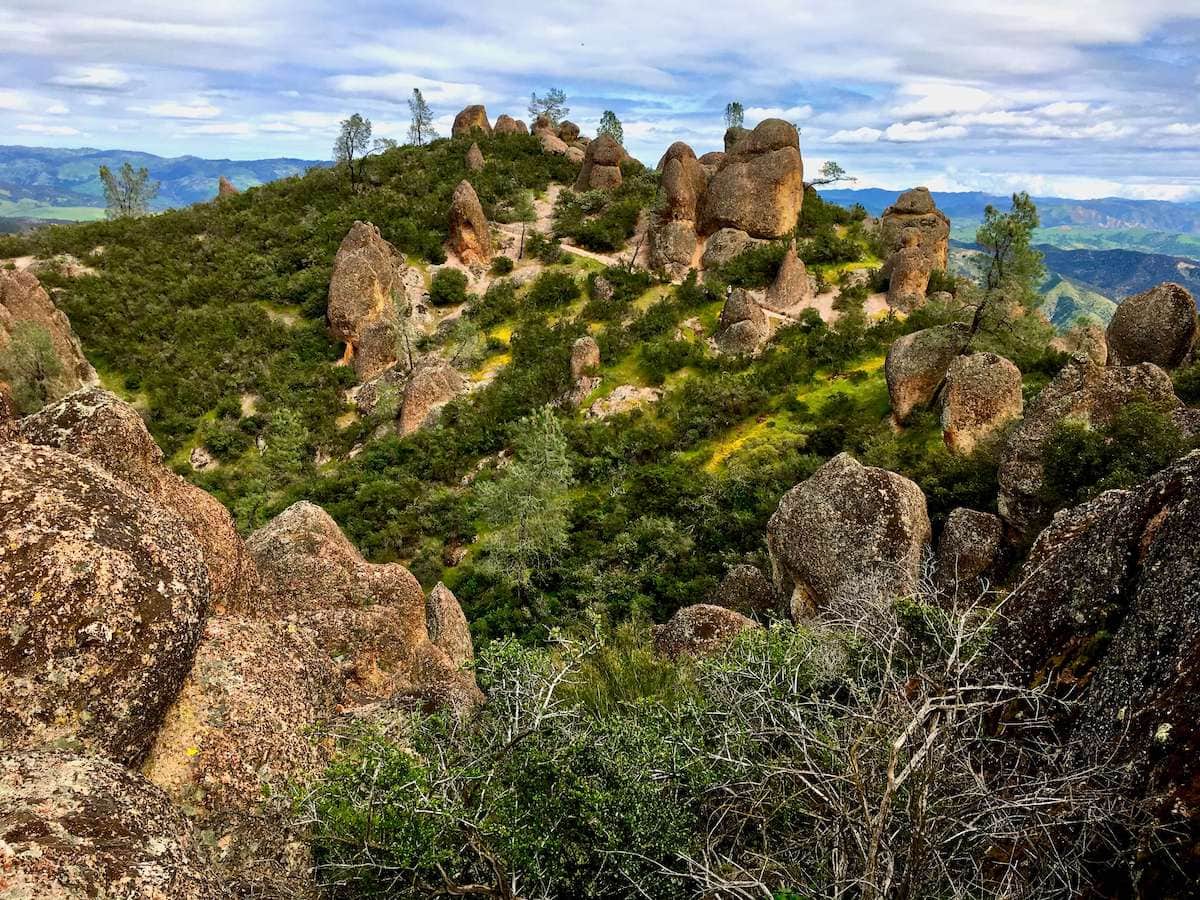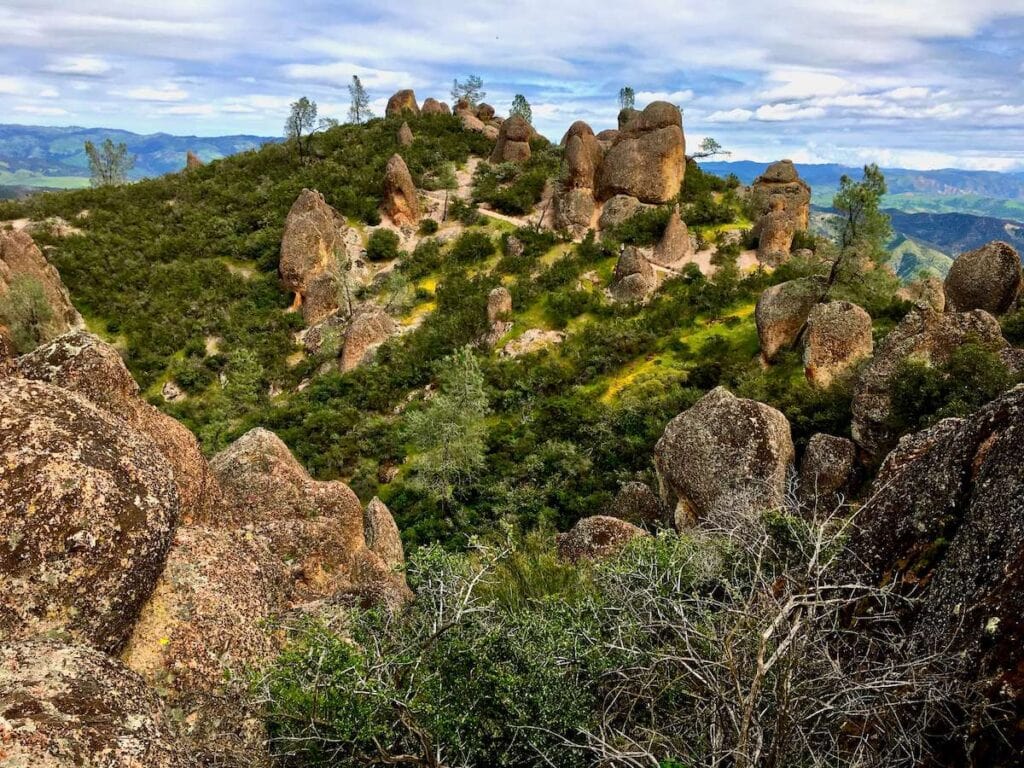 Pinnacles National Park is a small and often overlooked National Park located on the western slope of the Sierra Nevada mountains in central California.
But despite its small size and unsung stature, Pinnacles National Park is a gem, especially in the spring when visitors can experience unforgettable wildflower blooms. The peak wildflower season in Pinnacles runs from March through May with dozens of different varieties budding each week.
When Becky, Bearfoot Theory's behind-the-scenes assistant, visited Pinnacles National Park in March, the wildflowers were exploding and the grass was a vibrant shade of green.
Best things to do in Pinnacles National Park in Spring
Hike up to the High Peaks where you can view California Condors soaring in the thermals
Enjoy dozens of different wildflower varieties that bloom throughout the park including California poppies, manzanita, shooting stars, baby blue-eyes, and many more.
5. Channel Islands National Park, California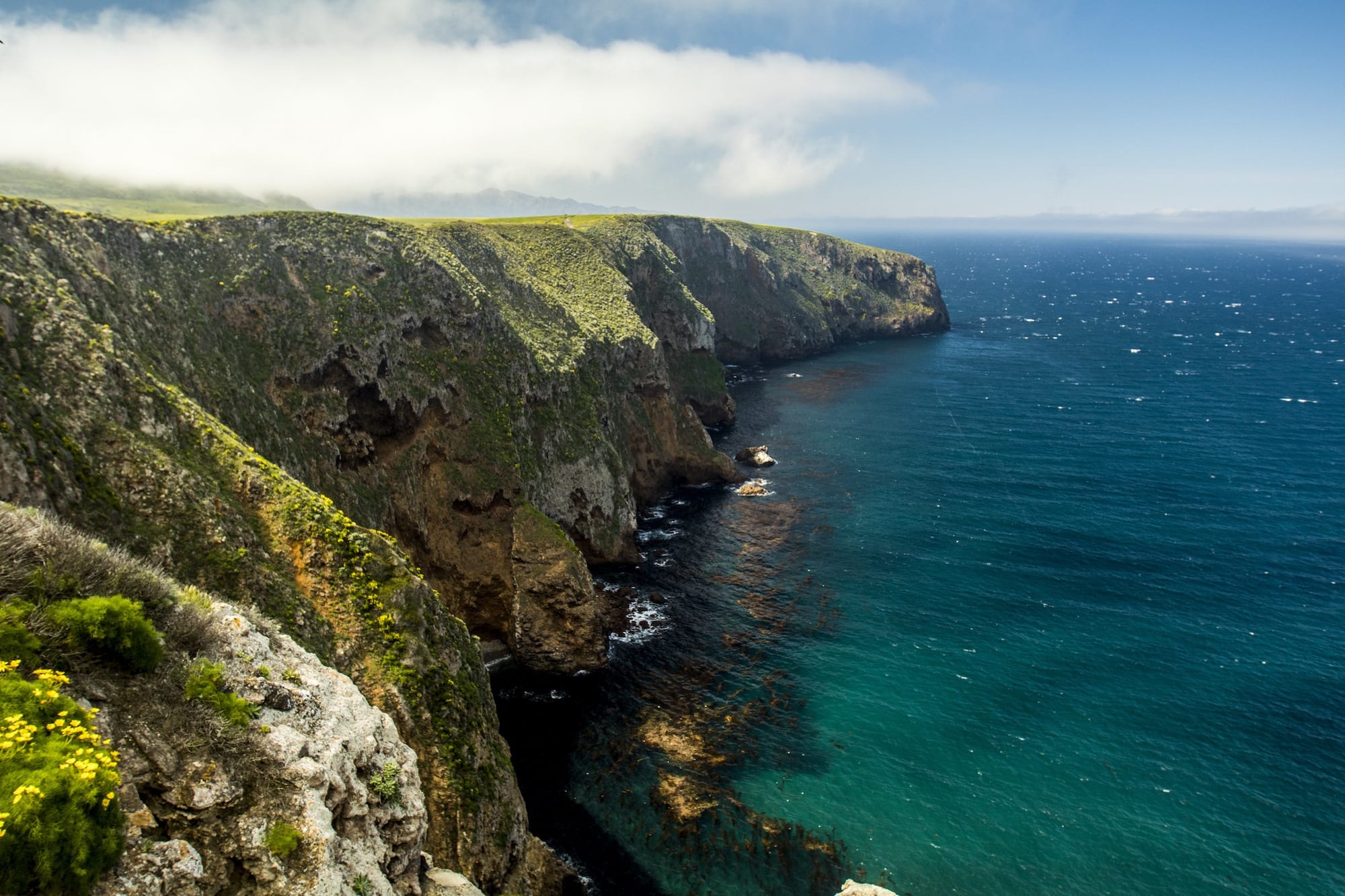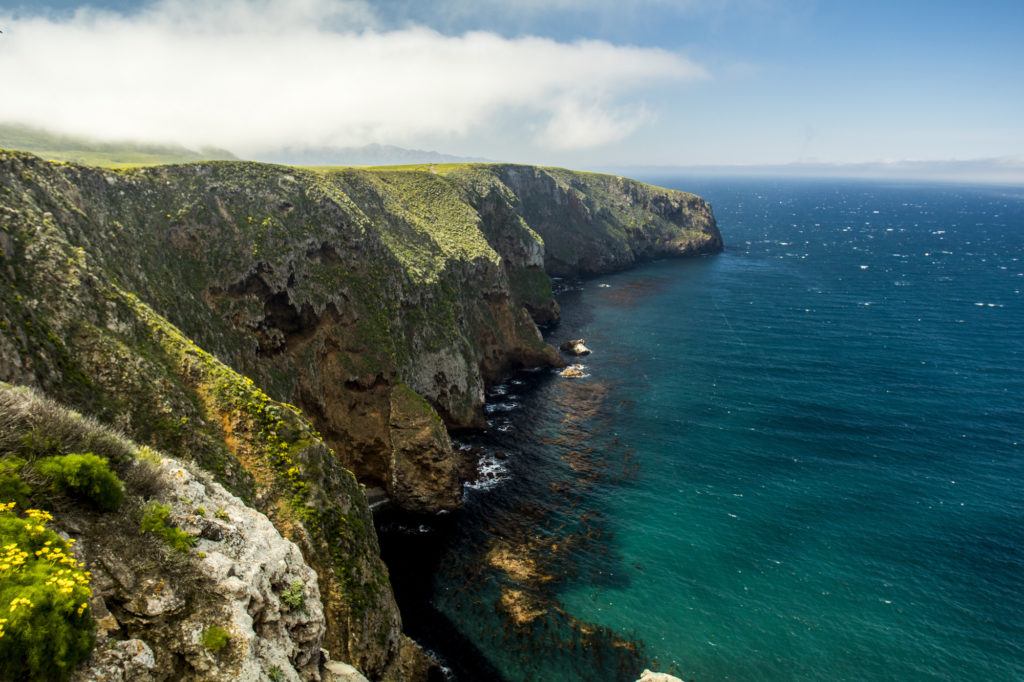 Spring in the Channel Islands National Park, which is situated off the coast of California, is when the islands' flora and fauna start to come alive again after a cold and dormant winter.
These islands are an important location for many migratory birds that visit in the spring for food and breeding. They're also the nesting site for several land birds including Peregrine falcons. Birdwatchers will find no shortage of viewing opportunities in the spring!
February through March also brings impressive wildflower blooms that can be viewed from the handful of hiking trails on Santa Cruz or Anacapa Islands.
Best things to do in the Channel Islands in Spring
Explore the hiking trails on Santa Cruz Island for great wildflower viewing.
Be amazed at the sheer number of migratory and resident birds that the Channel Islands sustain.
Get out on the water in a kayak or boat tour (whale-watching season winds down in the spring, but there's still a chance to see some whale species).
6. Death Valley National Park, California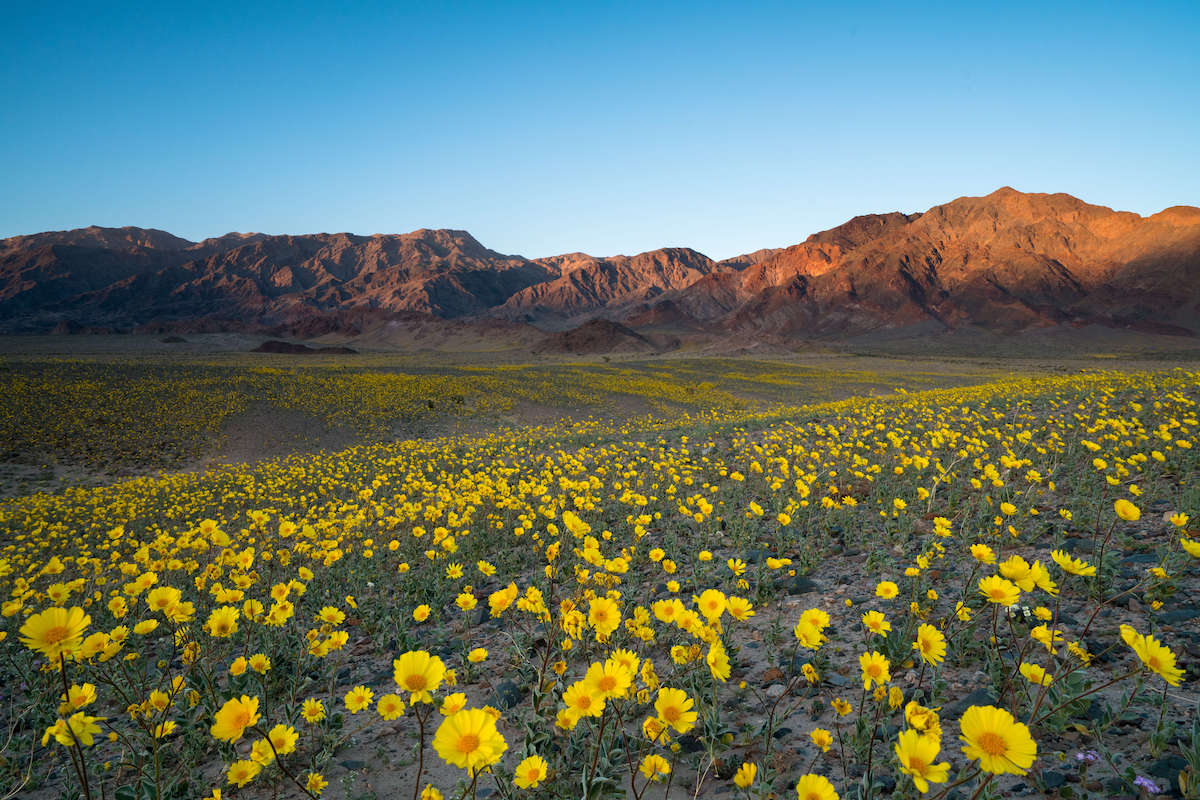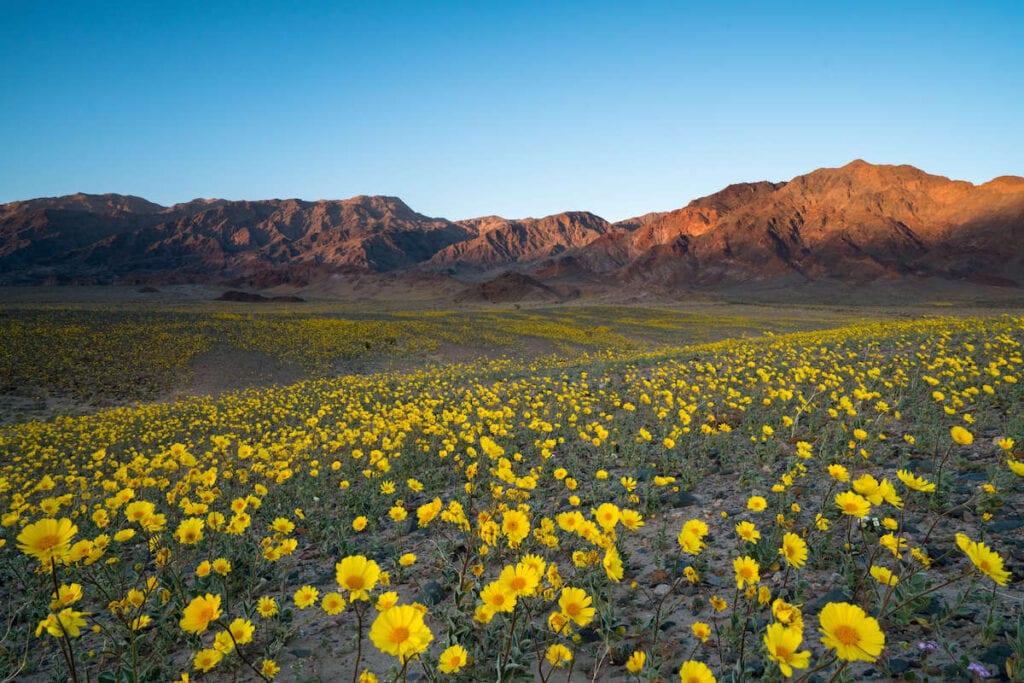 Death Valley is known for its austere, barren, Mars-like terrain, but for a few weeks in the spring, this desolate National Park transforms into a colorful wildflower-studded garden.
When California has experienced consistent winter rains, the spring wildflower blooms in Death Valley can reach super bloom status, which last happened in 2016.
But even if the conditions don't warrant a super bloom, wildflowers in Death Valley can still be a reason to visit, especially since there are so many other unique things to do throughout the park.
Best things to do in Death Valley in Spring
Hike to the top of Wildrose Peak.
Visit Badwater Basin, the lowest point in North America.
Take in the vistas from Dante's View.
Go barefoot in the Mesquite Dunes.
7. Zion National Park, Utah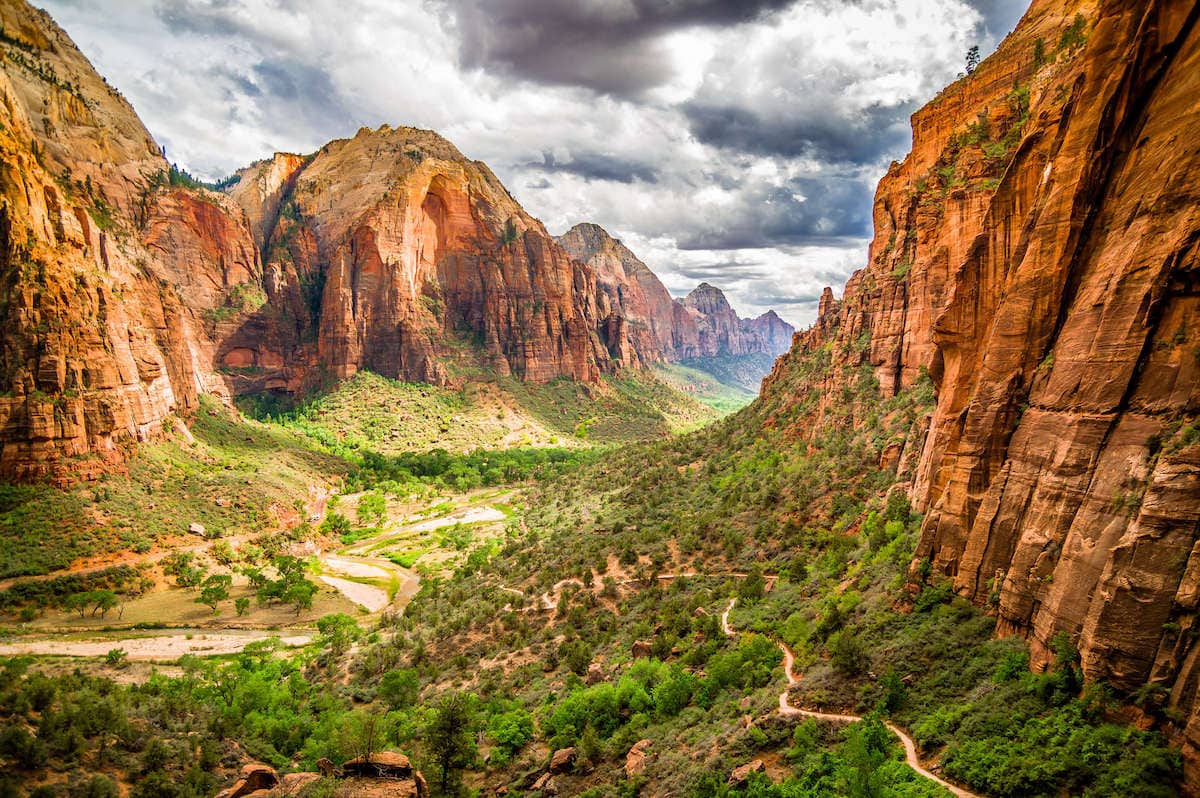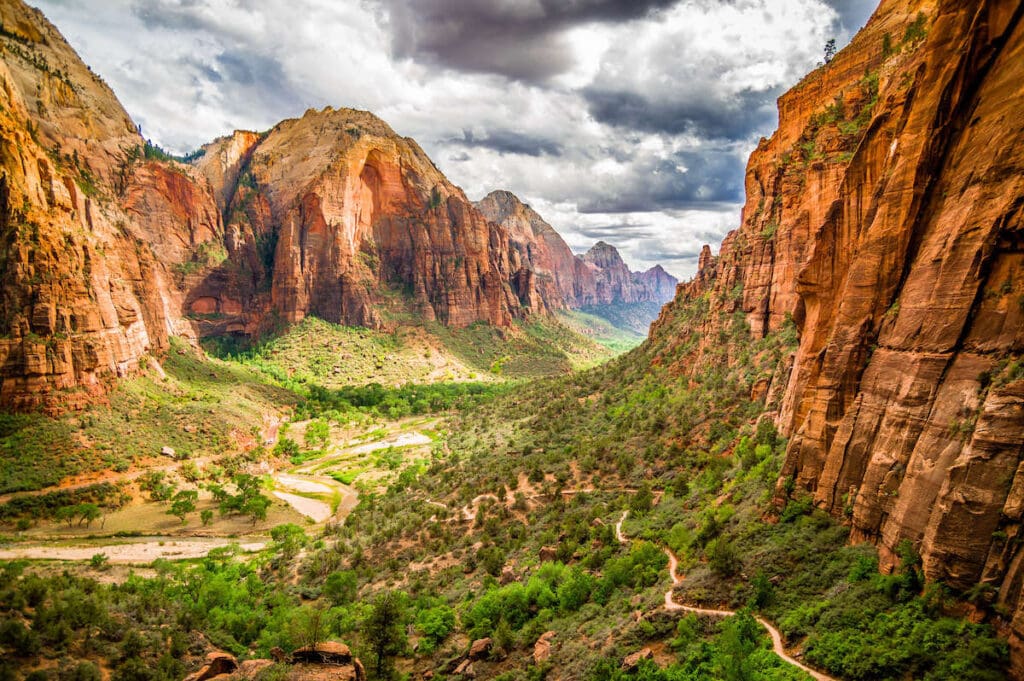 Zion National Park is stunning all year round, but the colors in spring are particularly vibrant. New green leaf buds and emerald spring grass contrast strikingly against the red rock cliffs of Zion.
Spring is also a great time to take advantage of fewer crowds. While you'll still likely share the park with other visitors, it's bound to be less busy than in peak summer months.
Best things to do in Zion National Park in spring
Hike the Narrows (be sure to check weather conditions and water levels)
Hike to Observation Point
Explore The Subway slot canyon
Test your fear of heights on Angel's Landing
8. Arches National Park, Utah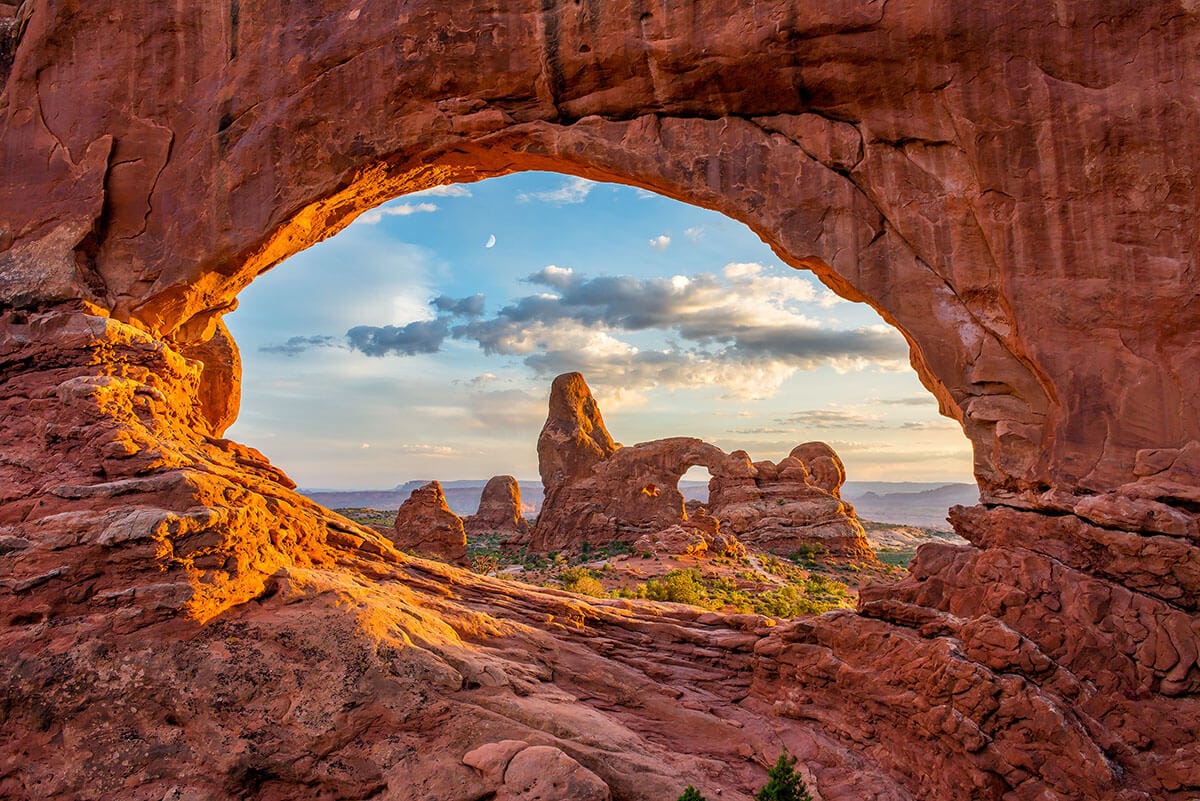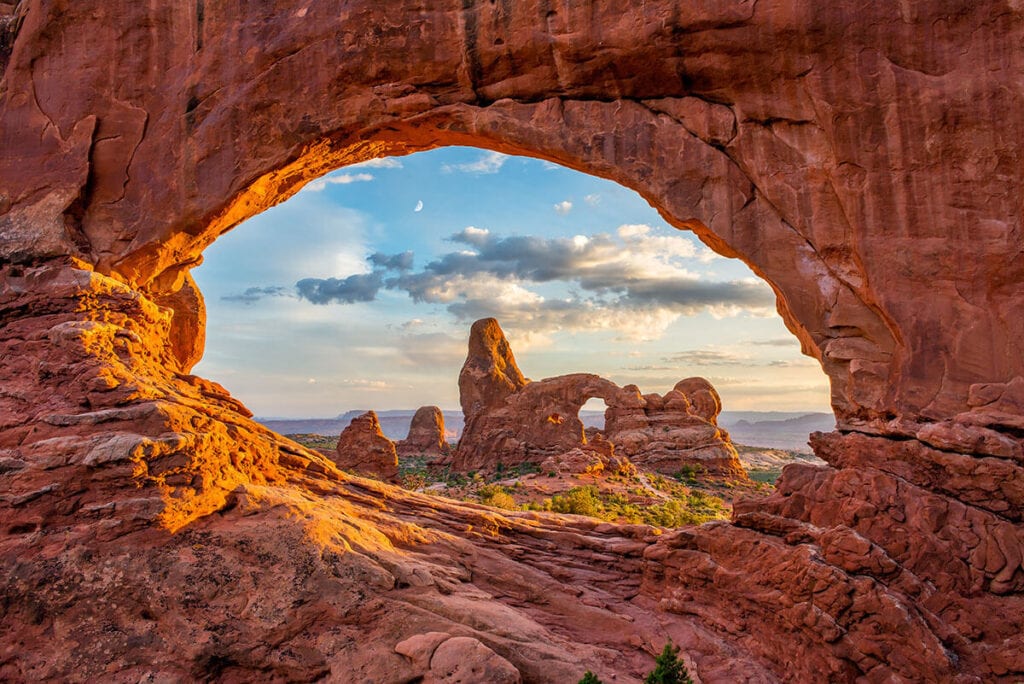 Spring is the most popular time to visit Arches National Park, but for good reason. The temperatures are comfortable, the weather is great, and the early morning and late afternoon spring light often casts a beautiful glow on the red rocks.
If you plan on visiting Arches between March and May, it's best to enter as early as you can or book a campsite within the park so you can get a head start on your top hikes.
Best things to do in Arches in spring
9. Rocky Mountain National Park, Colorado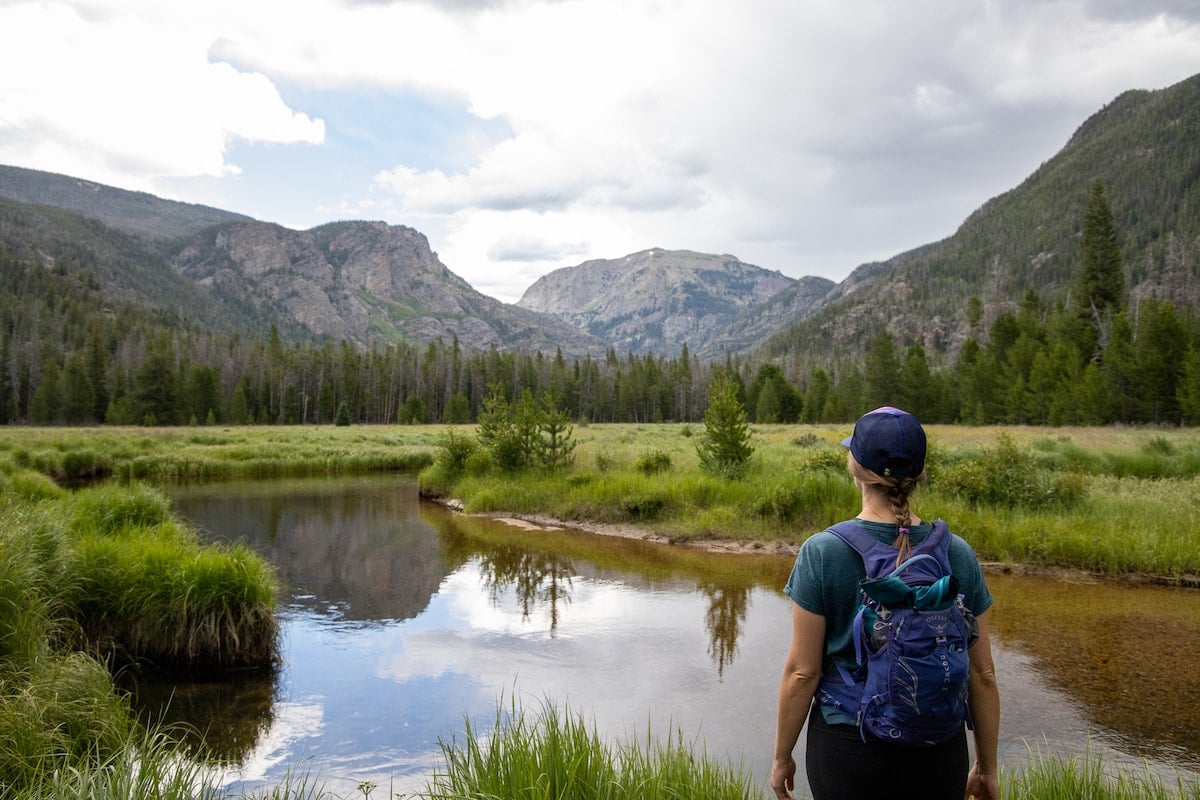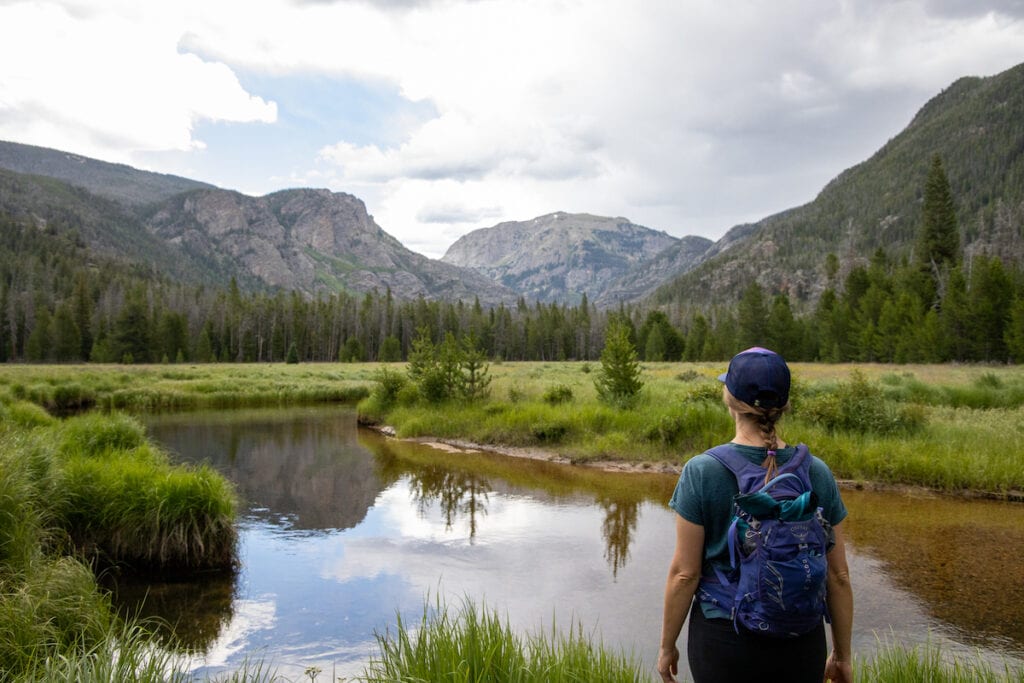 Spring is one of our favorite times of year to visit Rocky Mountain National Park in Colorado. The air is crisp, wildflowers are starting to bloom, and there's a sense of freshness and new beginnings.
While much of the park remains under snow at higher elevations, the valley typically melts out in mid- to late- spring. Of course, if you're looking for snow-filled adventures, you can snowshoe or cross-country ski well into the spring.
For hikers, there are several low-elevation trails that are usually snow-free and if you enjoy watching wildlife, spring is a great time to view elk, bighorn sheep, mule deer, and other animals.
Best things to do in Rocky Mountain in spring
Pack your cross-country skis or snowshoes and enjoy the final stretch of winter in Rocky Mountain National Park
Head to Moraine Park and Horseshoe Park for the chance to see elk calves, bighorn sheep lambs, and other wildlife.
Lace up your hiking boots and head out on one of the several lower-elevation trails in the valley.
10. Yosemite National Park, California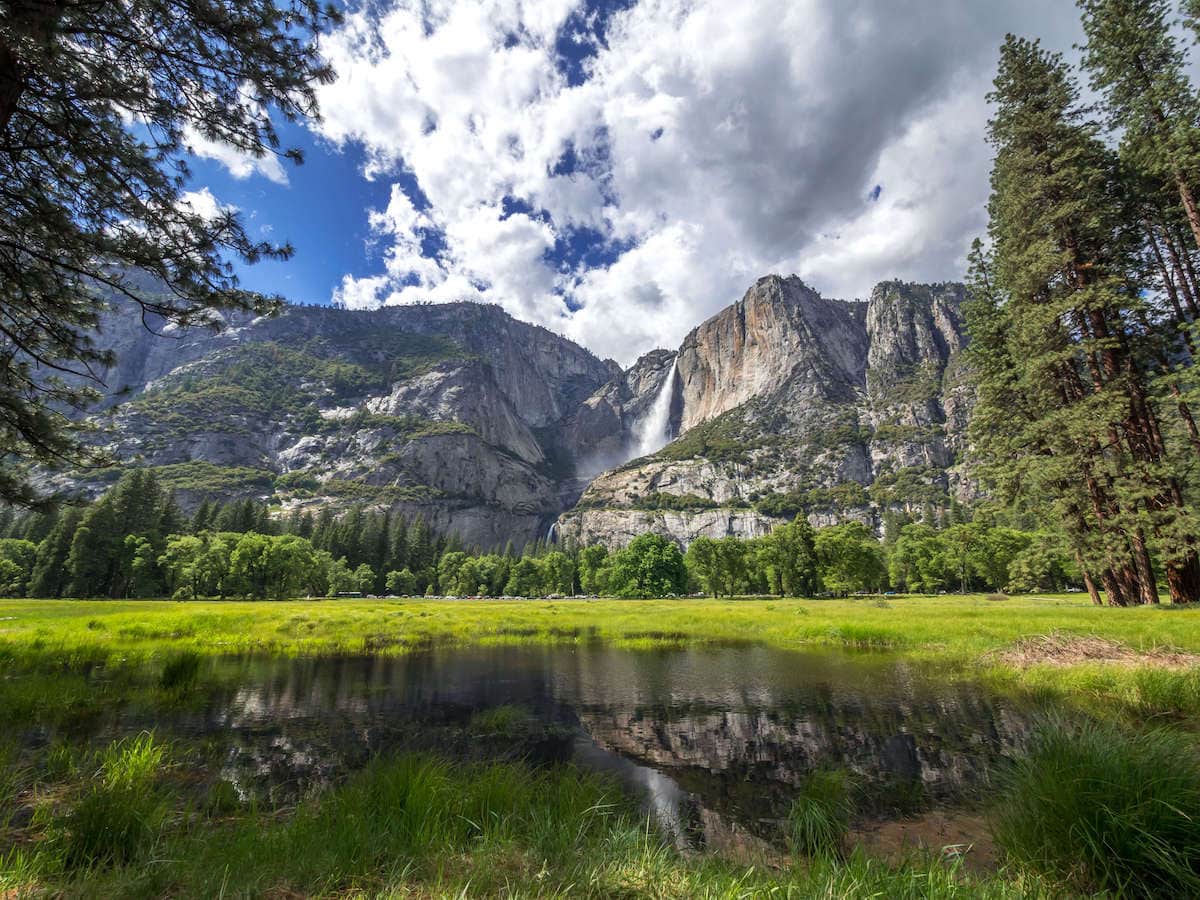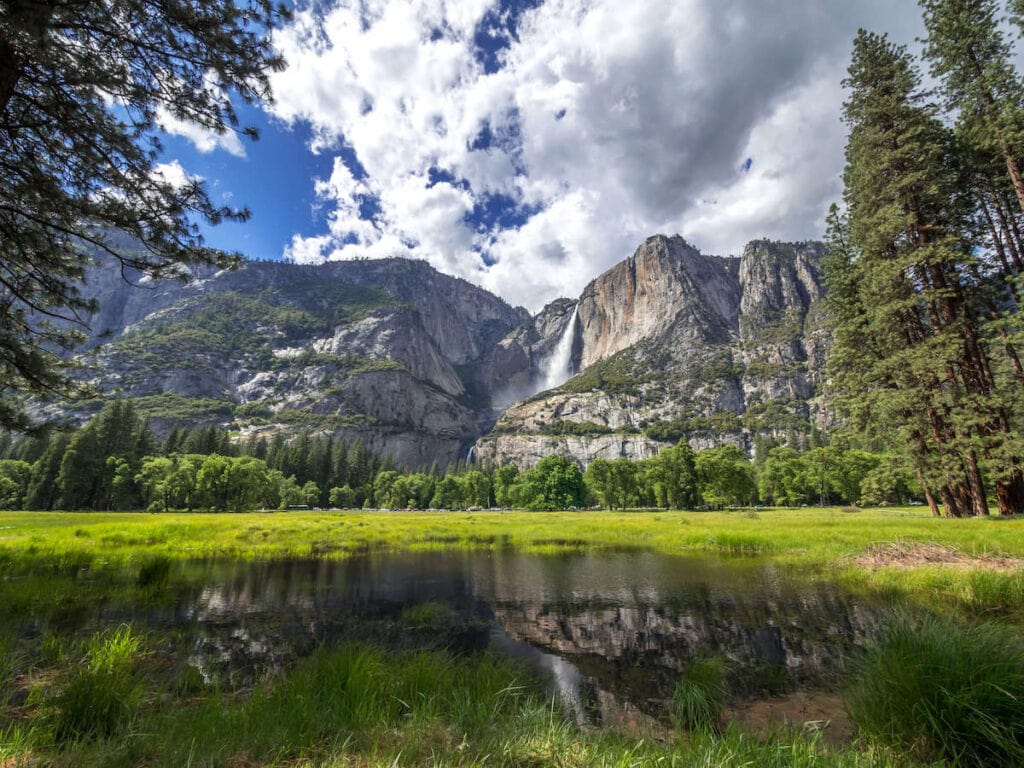 Spring is a special time to visit Yosemite National Park. The park's many waterfalls are gushing from spring snowmelt, the trails are opening back up, and visitor numbers are typically still low so you can enjoy Yosemite's best sights, like Half Dome, crowd-free.
Spring is also a great time to enjoy outdoor recreation. From hiking Yosemite's best trails to climbing its iconic granite walls to cycling along the Valley's bike paths, there is an adventure for everyone.
Best things to do in Yosemite in spring
Head out on one of Yosemite's iconic hikes. (Some trails may still be closed due to snow depending on the year).
Bike Tioga Pass. For three days before Tioga Pass into Yosemite opens for the season, the California Department of Transportation allows cyclists to enjoy the 40-mile (one-way) stretch of road to the valley floor car-free. Keep in mind that this is a very challenging ride and only suitable for avid cyclists.
11. Great Smoky Mountains National Park, Tennessee & North Carolina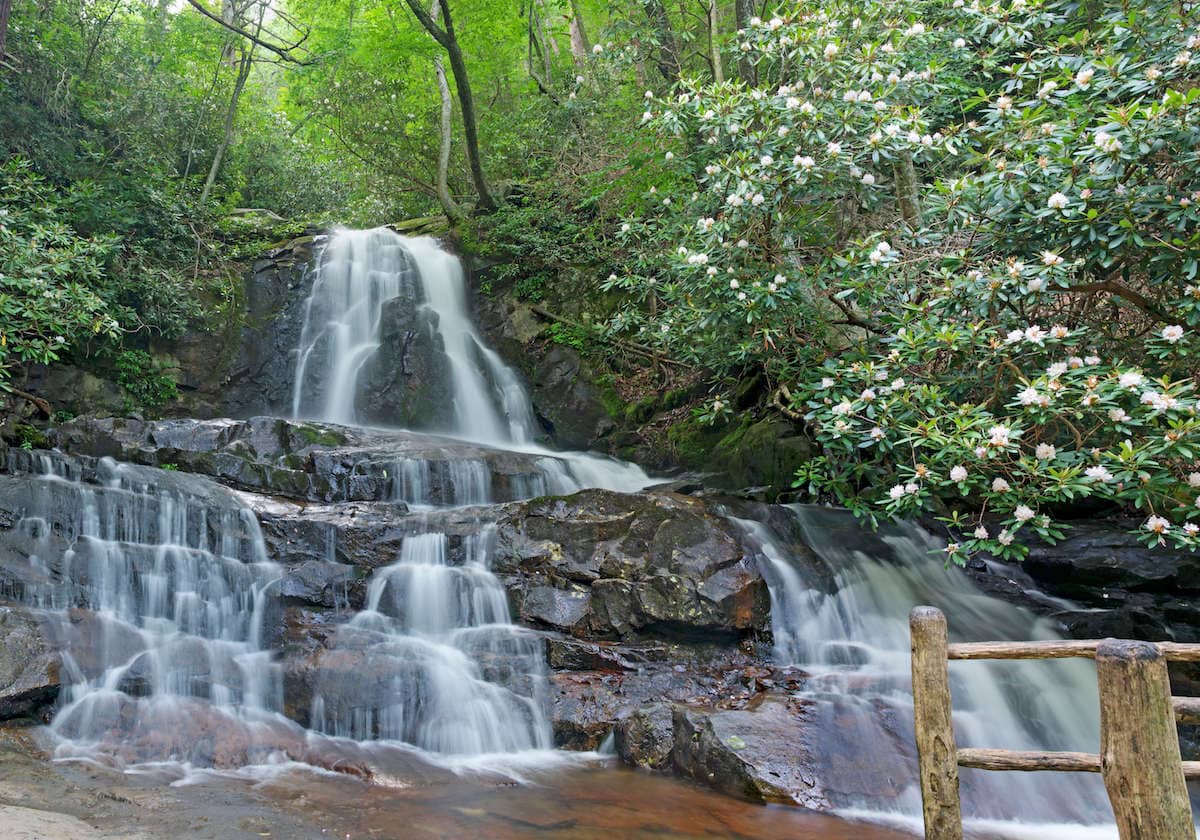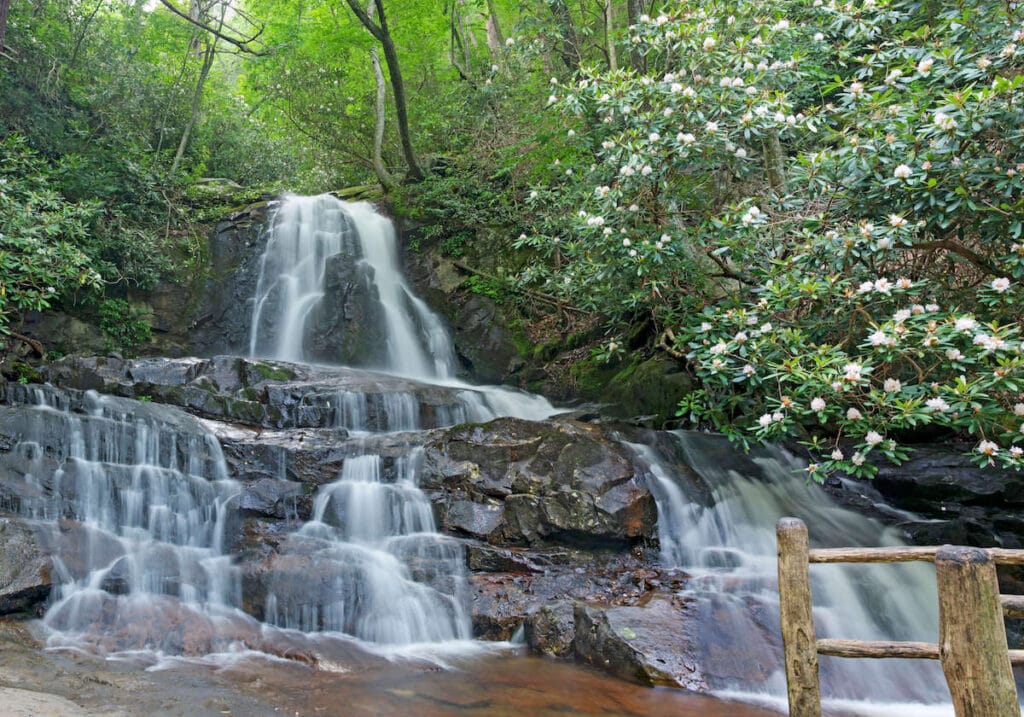 Spring and fall are the two best times of year to visit Great Smoky National Park. Fall rewards visitors with brilliant fall colors while spring brings unforgettable wildflower blooms.
Wildflower viewing in the Smokies is so impressive, in fact, that there's an annual Spring Wildflower Pilgrimage event that happens every April to celebrate the park's hundreds of different flowering plants.
Spring visitors can also catch sight of herds of elk with their newborn calves as well as spring birds and other wildlife.
Temperatures and weather can vary wildly and change quickly, so be sure you're prepared with layers and rain gear.
Best things to do in Great Smoky Mountains in spring
Participate in the annual Spring Wildflower Pilgrimage that happens every spring with professionally guided walks and more.
View herds of elk and their newborn calves in Cataloochee Valley.
Hike the stunning Ramsey Cascades Trail.
12. New River Gorge National Park, West Virginia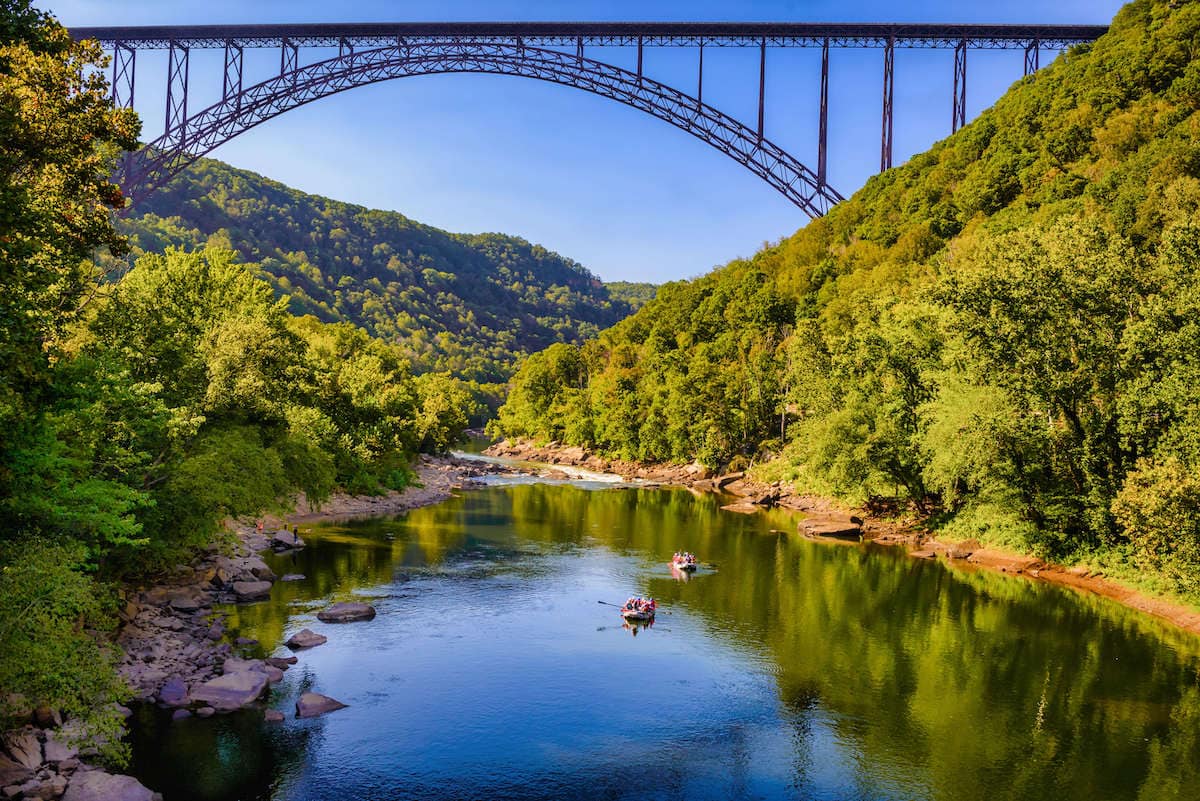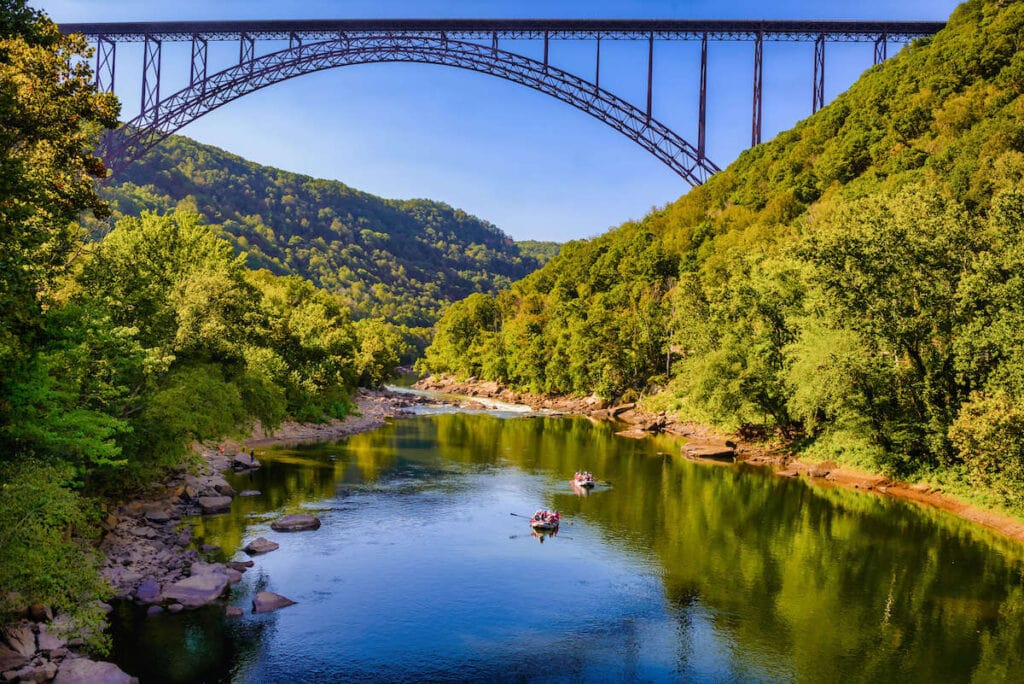 Designated as America's newest National Park in 2020, New River Gorge is home to one of the oldest rivers on the continent – New River.
While every season brings its own unique character to this park, spring is one of the best times to visit, especially if you enjoy the adrenaline of whitewater rafting.
New Gorge National Park is famed for its rapids that span 53 miles of free-flowing water. The upper portion of the river features relatively easy rapids up to Class III while the lower river is for experienced whitewater rafters and kayakers who feel comfortable tackling Class III to Class V rapids.
Not into whitewater sports? There's still plenty to see and do in New River Gorge in the springtime from hiking, rock climbing, camping, and more.
Best things to do in New River Gorge in spring
Book a whitewater rafting day tour or, if you're experienced, tackle the rapids in your own raft or kayak.
Grab a guidebook and check off a few of the 1,400 climbing routes throughout the park.
Explore New River Gorge on foot on one of its many hiking trails.
Drive the African American Heritage Auto Tour to learn more about the history that helped shape this area.
13. Grand Canyon National Park, Arizona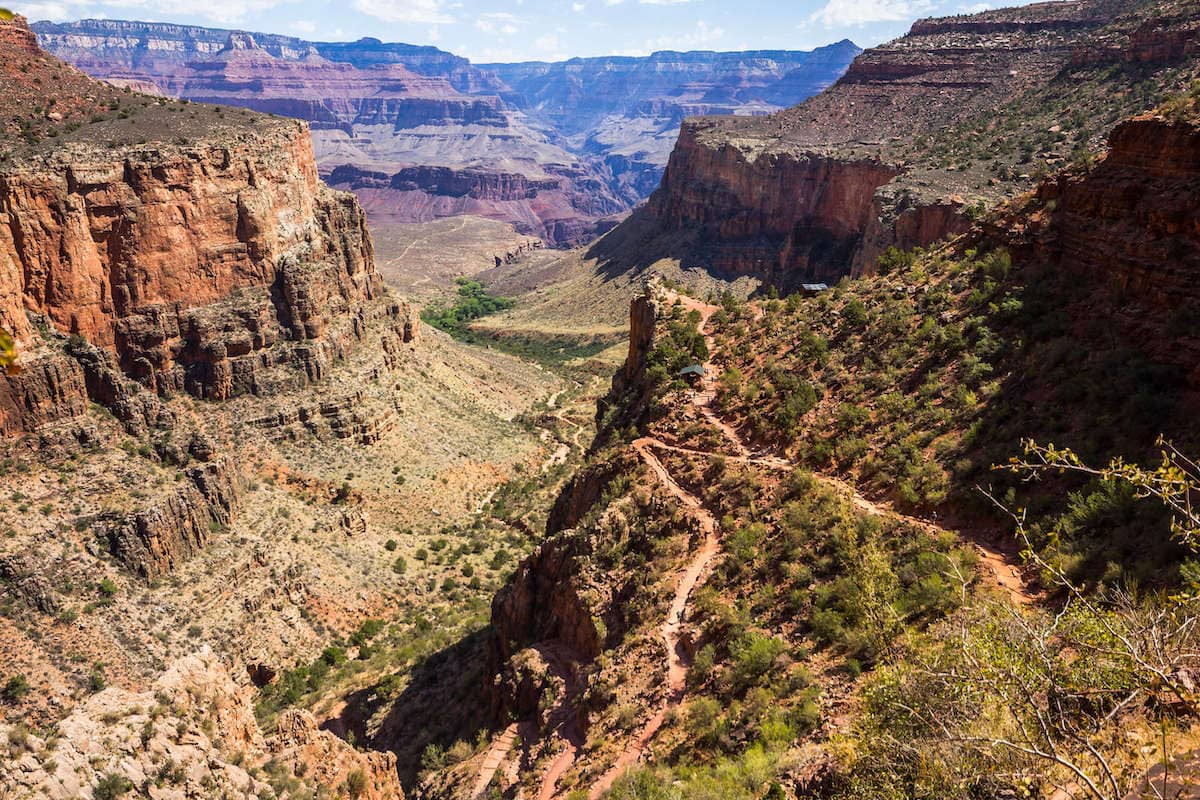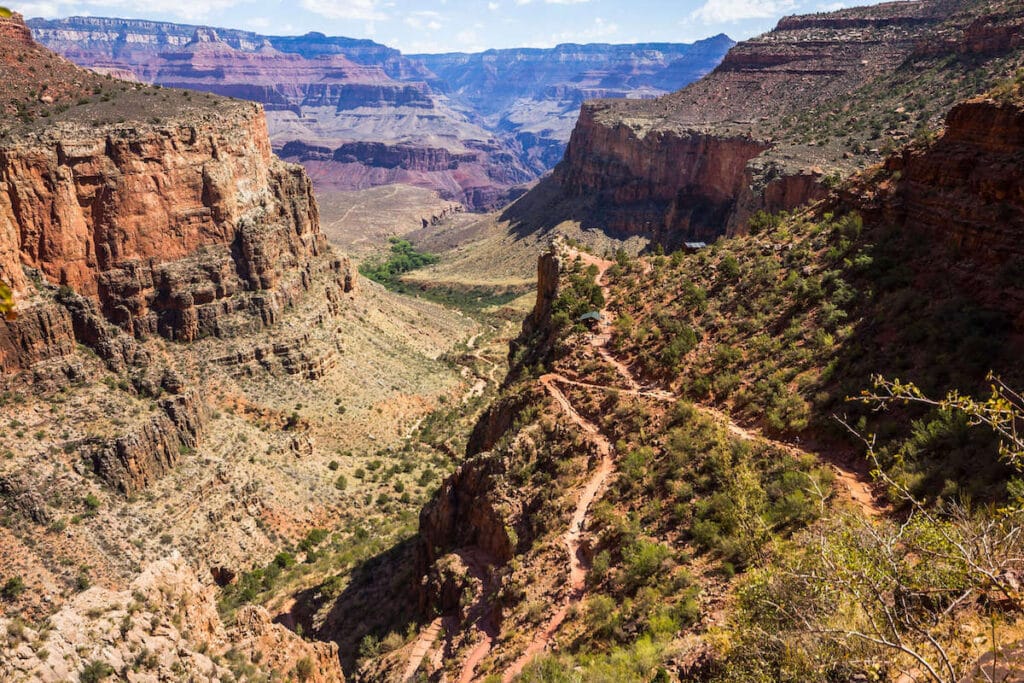 The Grand Canyon National Park is best visited during the shoulder seasons to avoid extreme temperatures – hot and cold. Spring at the Grand Canyon is a great time to explore below the rim whether that's a day hike, a multi-day backpacking adventure, a rafting trip, or a canyoneering expedition.
There is no shortage of springtime adventures in the Grand Canyon, but it's a good idea to plan your trip well in advance. Many overnight trips require a permit, and organized trips sell out fast.
Best things to do in the Grand Canyon in spring
14. Saguaro National Park, Arizona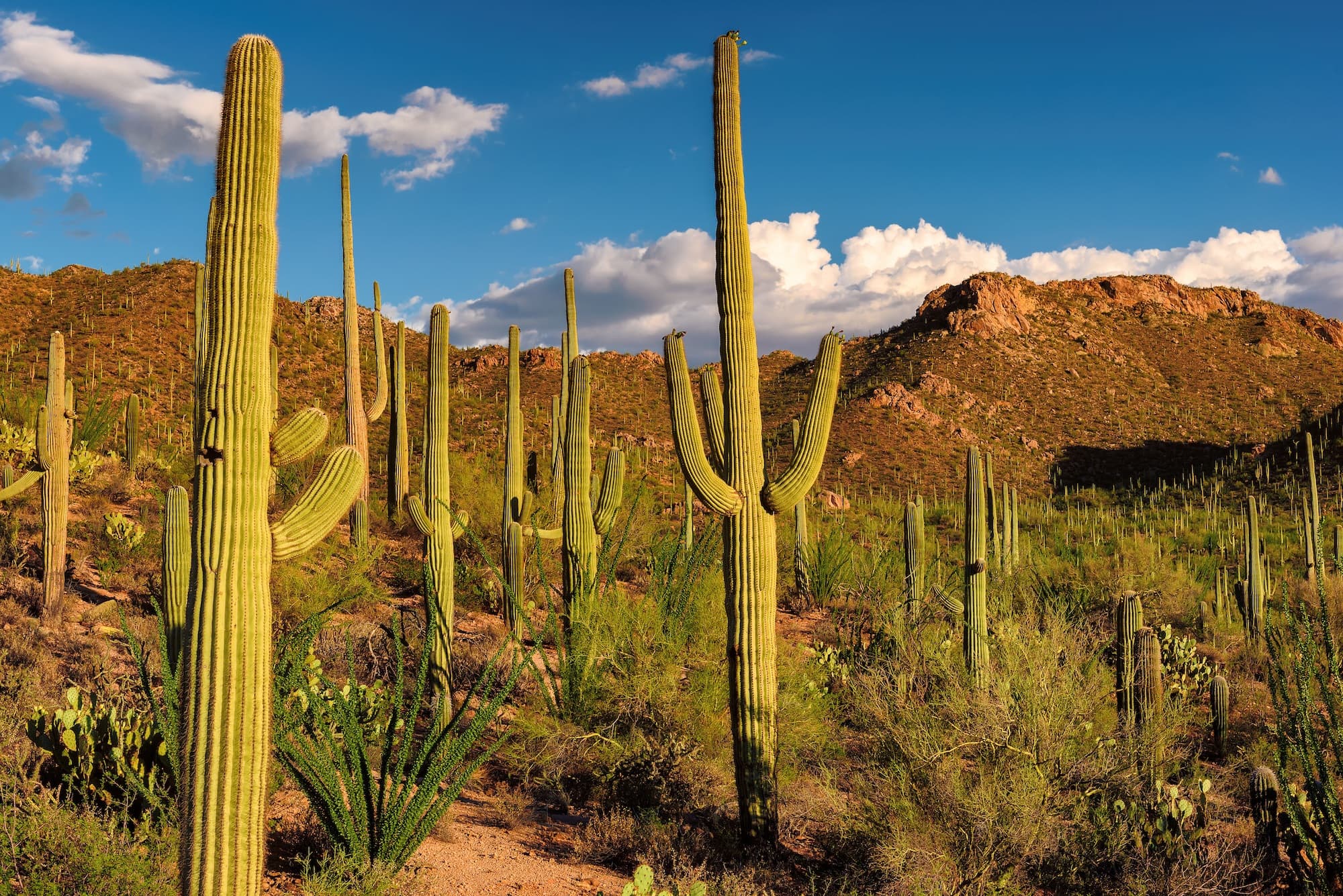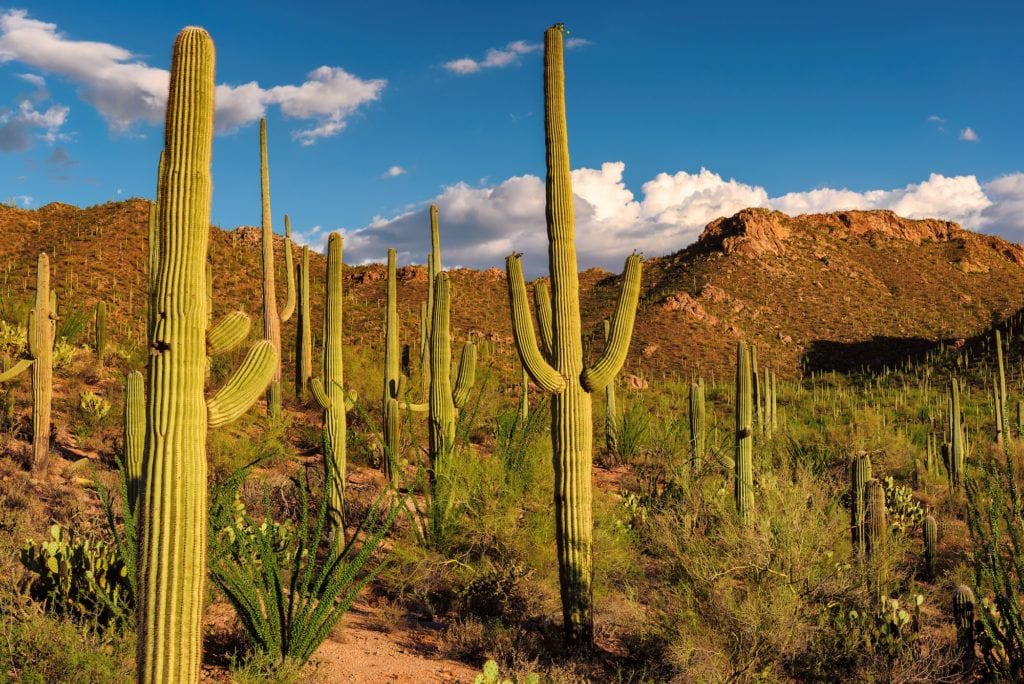 Saguaro cacti can grow to over 40 feet tall and live up to 175 years. It also takes them 10 years to grow just a foot tall! Learn more interesting facts about the saguaro and other desert flora and fauna with a trip to Saguaro National Park in Tucson, Arizona.
Spring in Saguaro brings desert blooms and wildlife. The saguaro cacti start to flower in late April and many animal species rely on these blooms for food including birds, bats, desert tortoises, javelinas, and coyotes.
Spring is also a great time to explore Saguaro National Park's trail network without the danger of extremely high desert temperatures.
Best things to do in Saguaro National Park in spring
Once you've explored the trails within the Park, check out some of Tucson's other great hikes.
Drive the 6-mile Bajada Loop.
Learn about the desert landscape at the Arizona Sonora Desert Museum (the museum is not part of the National Park, but is a great place to visit during your trip).
15. Capitol Reef National Park, Utah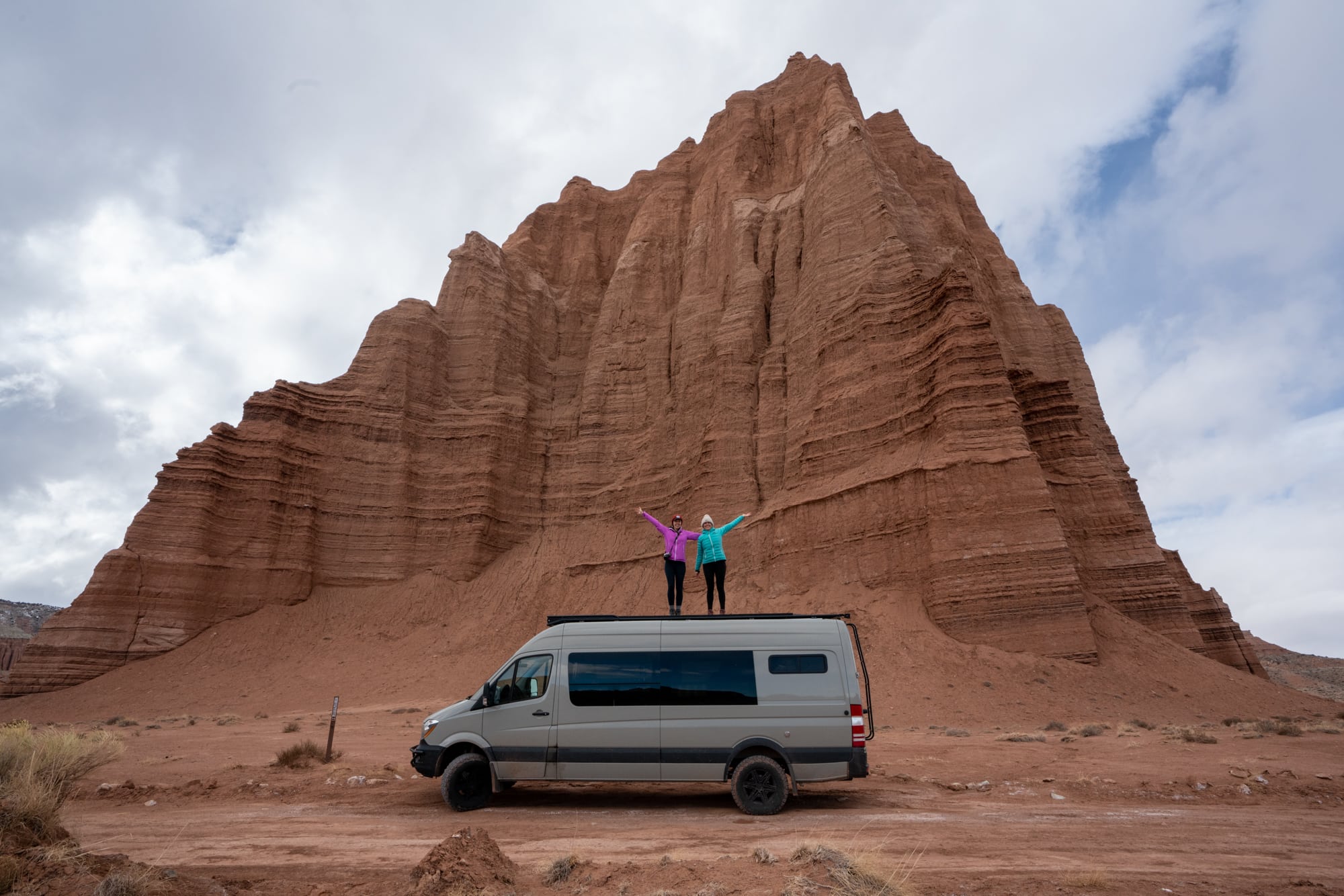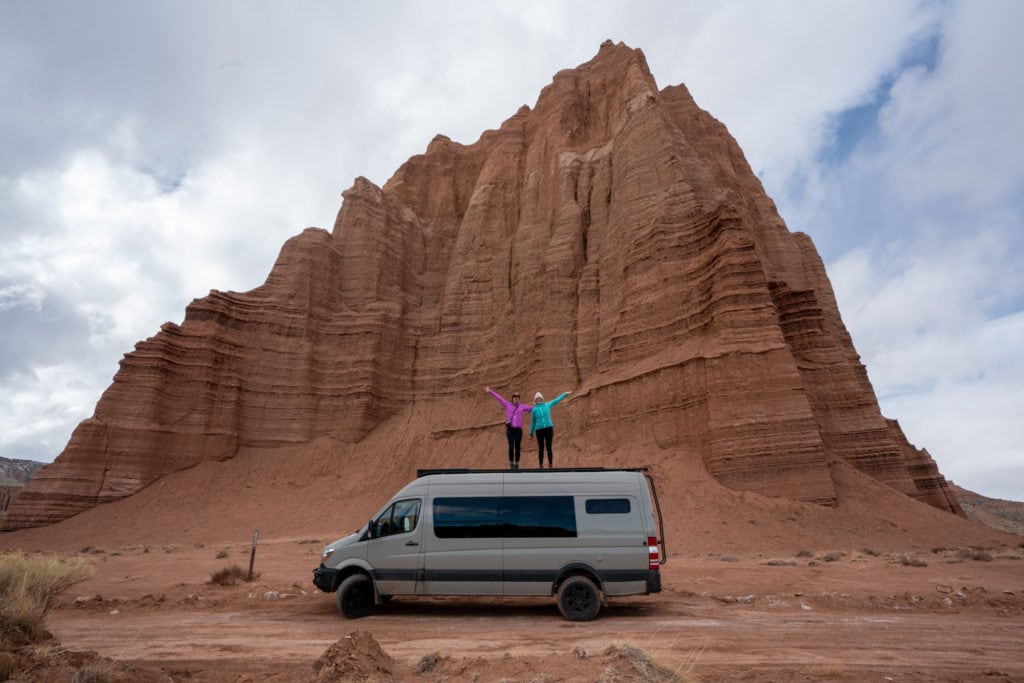 Capitol Reef National Park is a small and lesser-known National Park in southern Utah. It boasts stunning red rock formations, towering monoliths, natural arches, petroglyphs, and a lush green valley filled with fruit trees.
Spring is arguably the best time to visit Capitol Reef because the temperatures are moderately cool and the park starts to come alive with new growth.
There are tons of sights and things to do in Capitol Reef in spring and unlike most other parks, you're likely to enjoy them without the crowds!
Best things to do in Capitol Reef in spring
Hike to Hickman Bridge and Cassidy Arch, two unique rock formations.
Drive the rugged and remote Cathedral Valley Loop to see massive monoliths like Temple of the Sun. This is also a great loop to bikepack!
Other scenic drives include Loop the Fold and Capitol Gorge Drive.
16. Big Bend National Park, Texas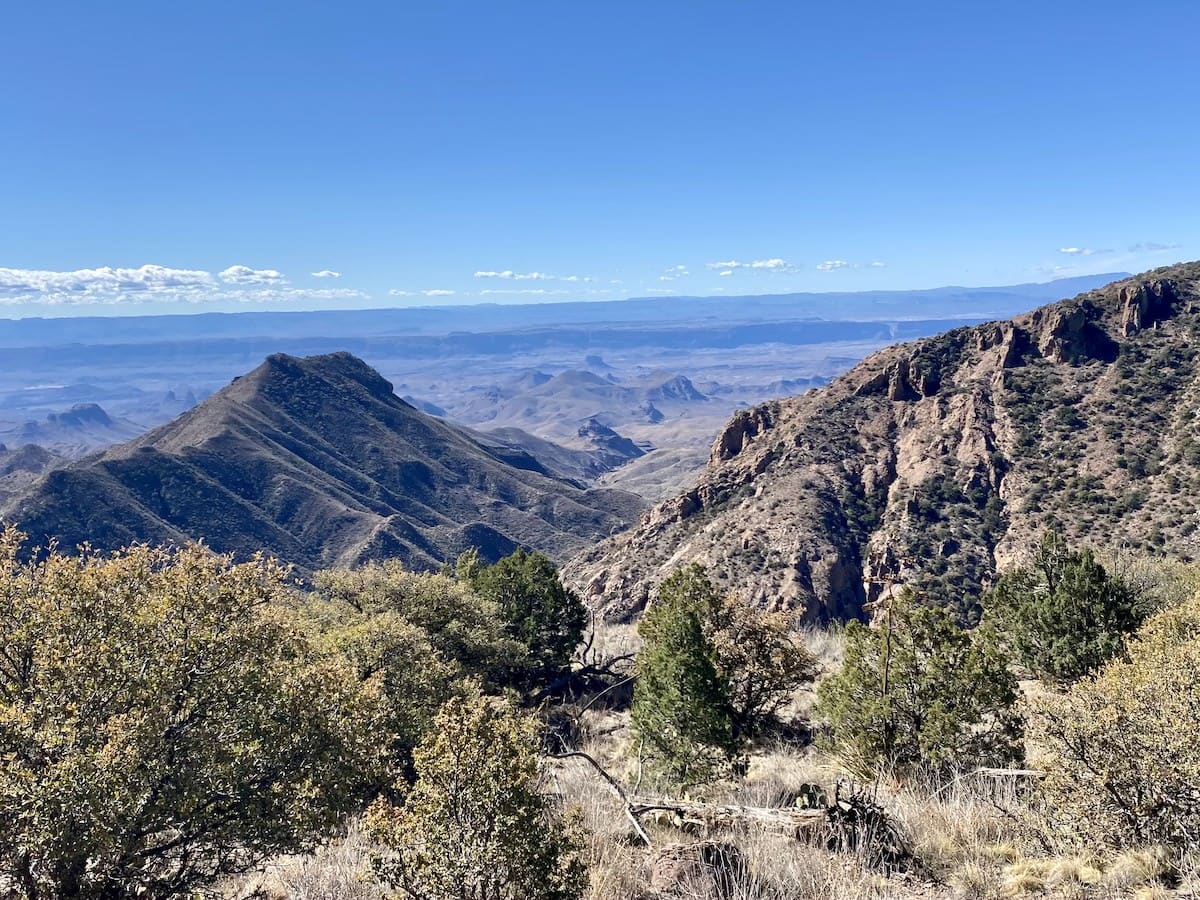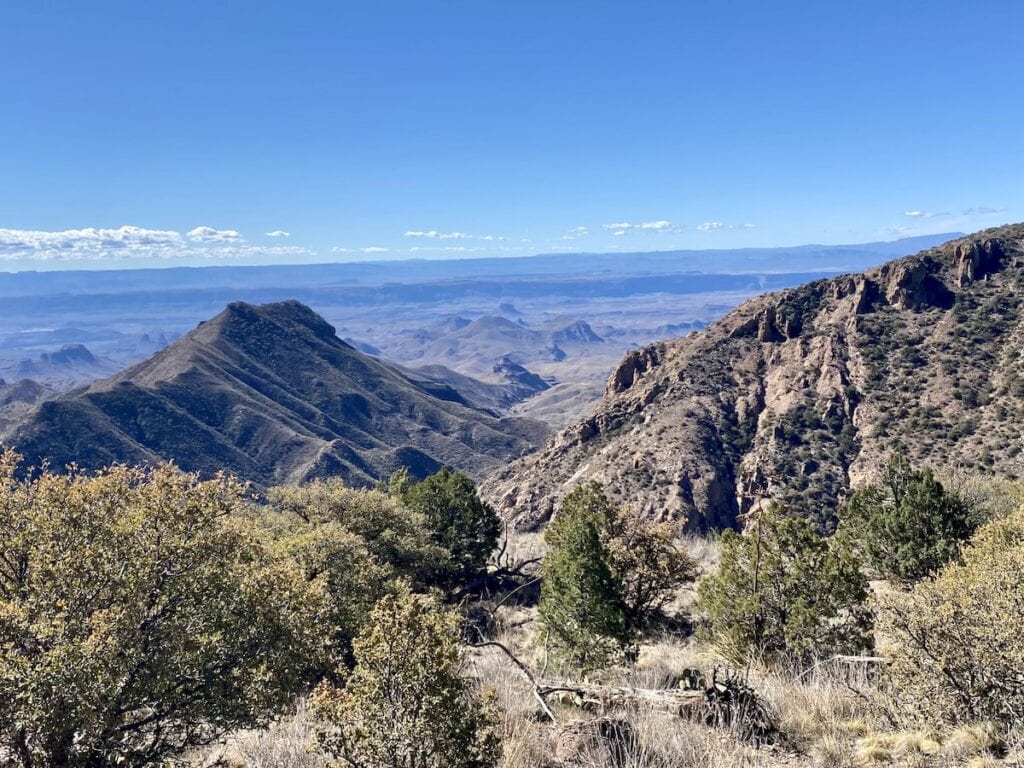 March and April are the two most popular months to visit Big Bend National Park, but despite its growing popularity, we still recommend planning a spring trip to this amazing place.
The park is situated on the Mexico border and encompasses a large swath of the Chihuahuan Desert. Visitors can explore great hiking trails, relax in natural hot springs, float the Rio Grande River, take in the sights of one of the park's scenic drives, and much more.
Courtney, Bearfoot Theory's Content Manager, visited Big Bend in January (winter is also a great time to visit!) and you can read her best things to do in Big Bend National Park.
Best things to do in Big Bend in spring
Hike to Boquillas Hot Springs
Check off the best Big Bend National Park hiking trails
Drive the 30-mile Ross Maxwell Scenic Drive to view spring wildflowers. There are many other scenic routes throughout the park as well.
What is your favorite National Park to visit in spring and why? Which ones on this list are on your bucket list? Let us know in the comments!