Best Things to do on Santa Cruz Island
Discover best things to do on Santa Cruz Island including hiking, snorkeling, kayaking, camping, and more.
California's Channel Islands National Park is considered the Galapagos of North America and is composed of five individual islands and their surrounding ocean habitats. Each of the islands offers different options for outdoor adventure, but Santa Cruz Island, the largest of the Channel Islands, is one of the best islands to visit for recreation.
Located off the coast of Los Angeles, this protected area is home to one of the largest concentrations of blue whales on the planet as well as one of the world's smallest foxes and the only major breeding population of California brown pelicans. In addition to wildlife viewing, there's also great kayaking, snorkeling, hiking, and more.
Whether you want to explore the island landscape or below the ocean surface, here are the top 5 things to do on Santa Cruz Island, the largest of the Channel Islands.
Getting to Santa Cruz Island
Island Packers offers regularly scheduled boat ferries and trips out to Santa Cruz and the other islands in Channel Islands National Park from the Ventura Harbor. Reservations are required and Island Packers will also transport kayaks for an extra fee.
The ride takes just over an hour to Prisoners Harbor or Scorpion Anchorage on Santa Cruz Island. Be aware that the boat ride can be cold and rough, so dress appropriately with layers and if you get seasick, consider taking preventive measures, like getting a set of anti-nausea bands, prior to the ride.
---
Santa Cruz Island Map
This map of Santa Cruz Island shows Prisoners Harbor and Scorpion Anchorage, the two locations that the ferry from Ventura can take you to, as well as a number of other points of interest and anchorages around the island.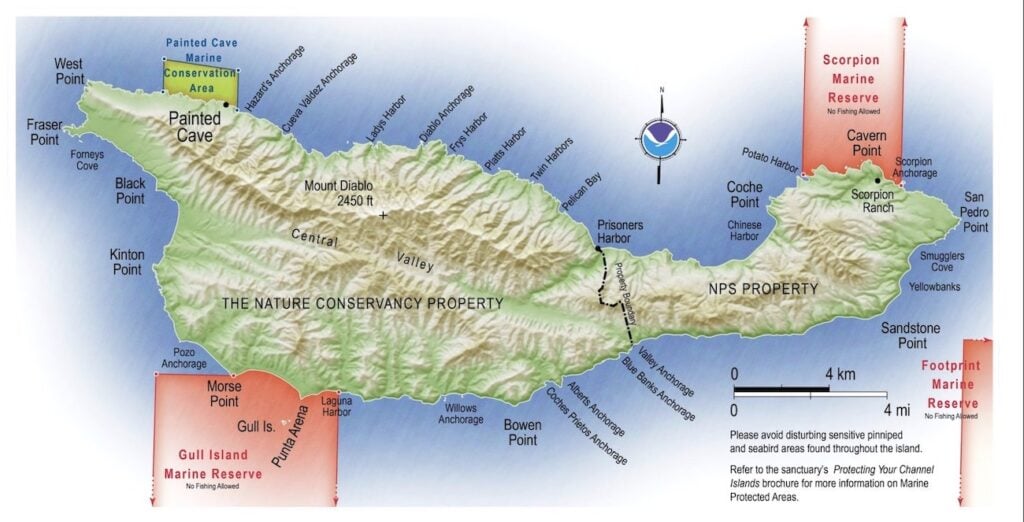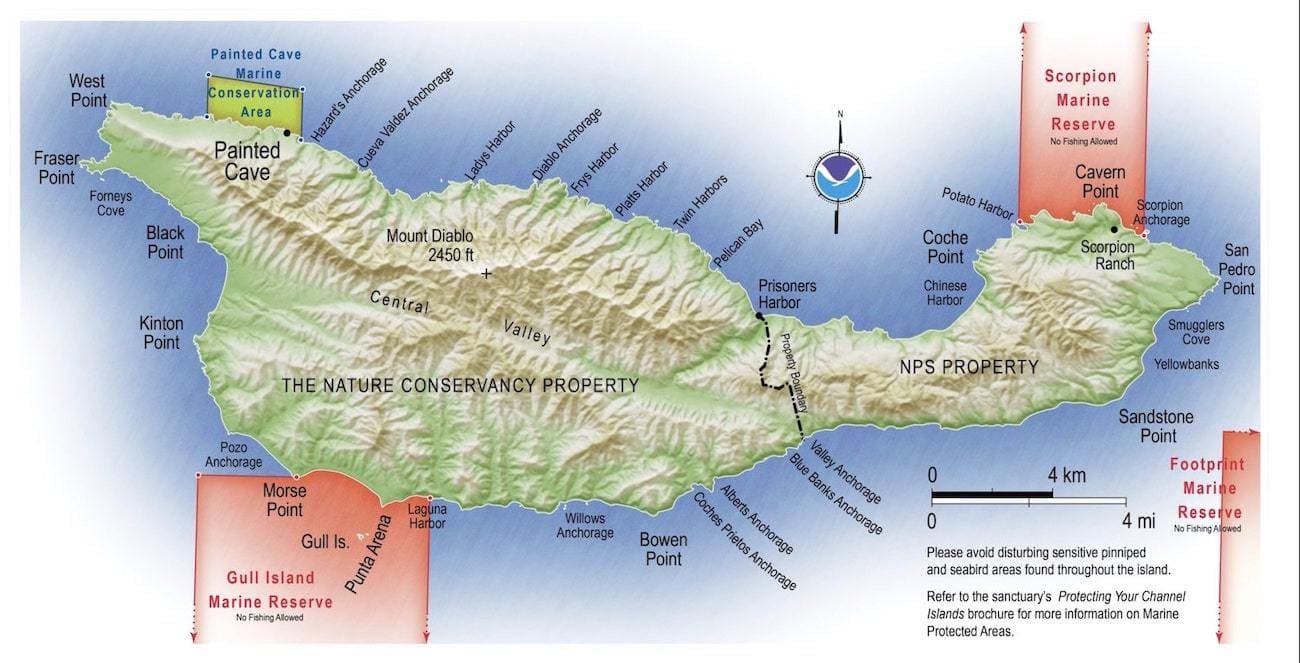 ---
5 Best Things to Do on Santa Cruz Island
1) Santa Cruz Island Kayaking
Santa Cruz Island's coastline is littered with dozens of sea caves just waiting to be explored. From Elephant's Belly to Marge Simpson to Green Room to Limbo they all have unique names based on their features. Some of the caves you enter from one side and come out another, navigating the small passageways.
Entering the caves does require some finesse and local knowledge, so it's worth considering a kayak tour. The National Park Service has selected one authorized kayak guiding and outfitting concession for the Scorpion Anchorage area on Santa Cruz Island. The Santa Barbara Adventure Company runs and operates the Channel Islands Adventure Company which offers tours that range from 1.5 hours of paddling to 5 hours of paddling.
Even if conditions force you to skip the caves, you will be mesmerized by the 600-foot vertical cliffs as you slowly glide over the giant kelp beds that hug the coastline. Kayak tours are offered year-round with the best conditions for the caves generally from June to October.
Encounters with California sea lions and harbor seals are also a common occurrence, so have that camera ready!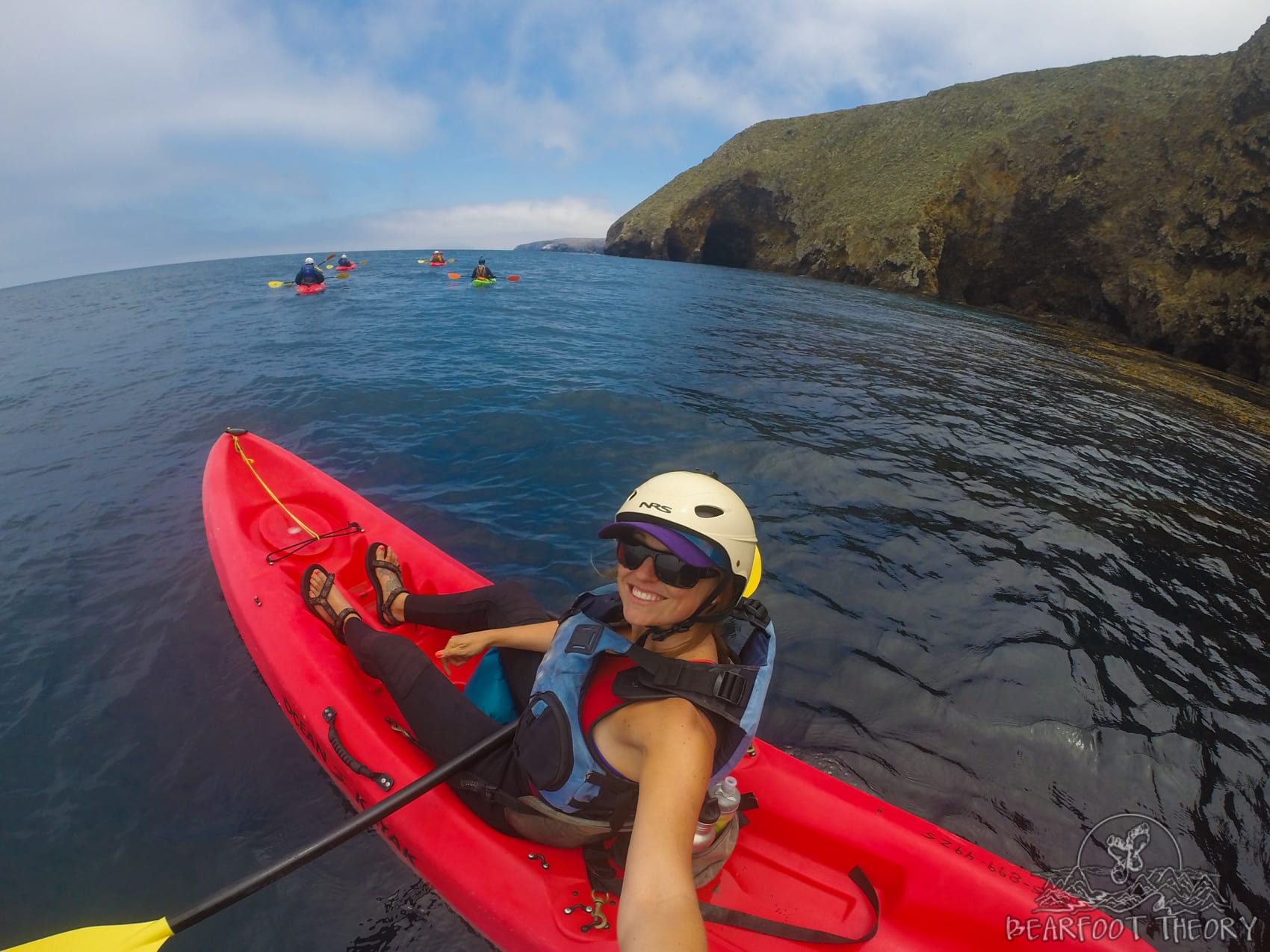 2) Santa Cruz Island Snorkeling or Diving
In order to experience all that Santa Cruz Channel Island has to offer, you need to take a peek below the surface. California sea lions and the Garibaldi, which resemble giant goldfish, playfully lurk in the kelp forests, and sightings are almost guaranteed. You might even get lucky and see leopard sharks (don't worry, they only eat crabs and other small critters off the seafloor).
Excellent snorkeling exists directly off the beach at both Prisoners Harbor and Scorpion Anchorage, both locations where the ferry lands on Santa Cruz Island. You can rent snorkeling gear on the island from the Santa Barbara/Channel Islands Adventure Company at their "Snorkeling Hut". If you keep walking past the bathrooms and the visitor center towards the campground you'll find their hut on the right. It is $50 for a snorkeling bundle that includes a mask, fins, snorkel, and wetsuit or $28 without the wetsuit. If you know you want to snorkel, it's best to confirm this with them before you head out to the island to make sure they have equipment for you.
If you want to go deep, check out Santa Barbara Divers in the Ventura Harbor. They have regularly scheduled trips out to the islands and rent all the equipment you need including that heavy-duty wetsuit that you'll want for those frigid water temps!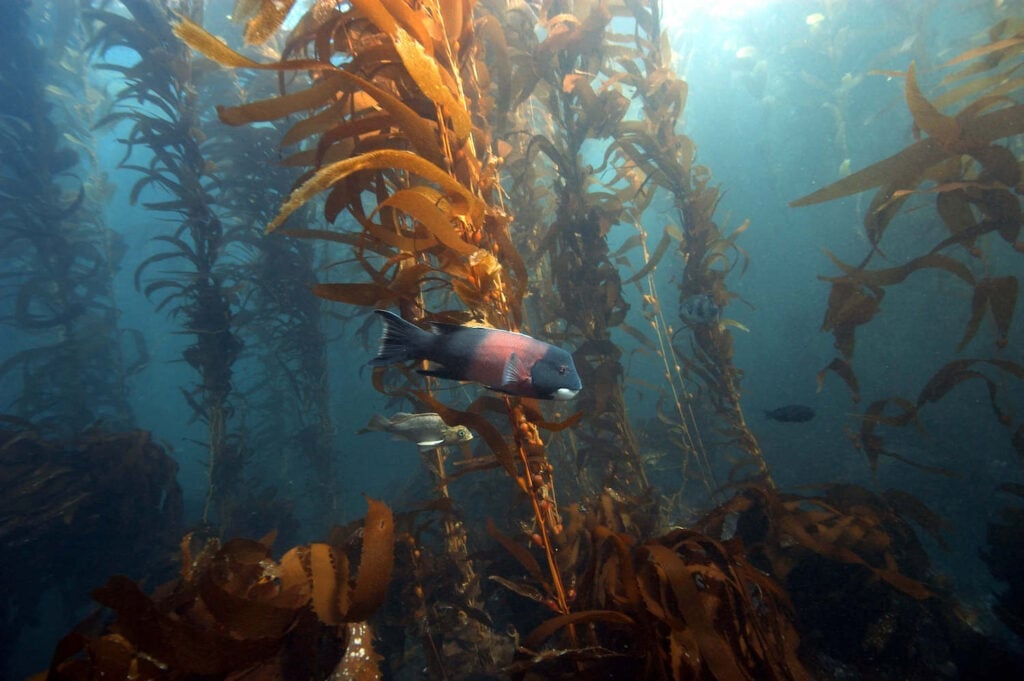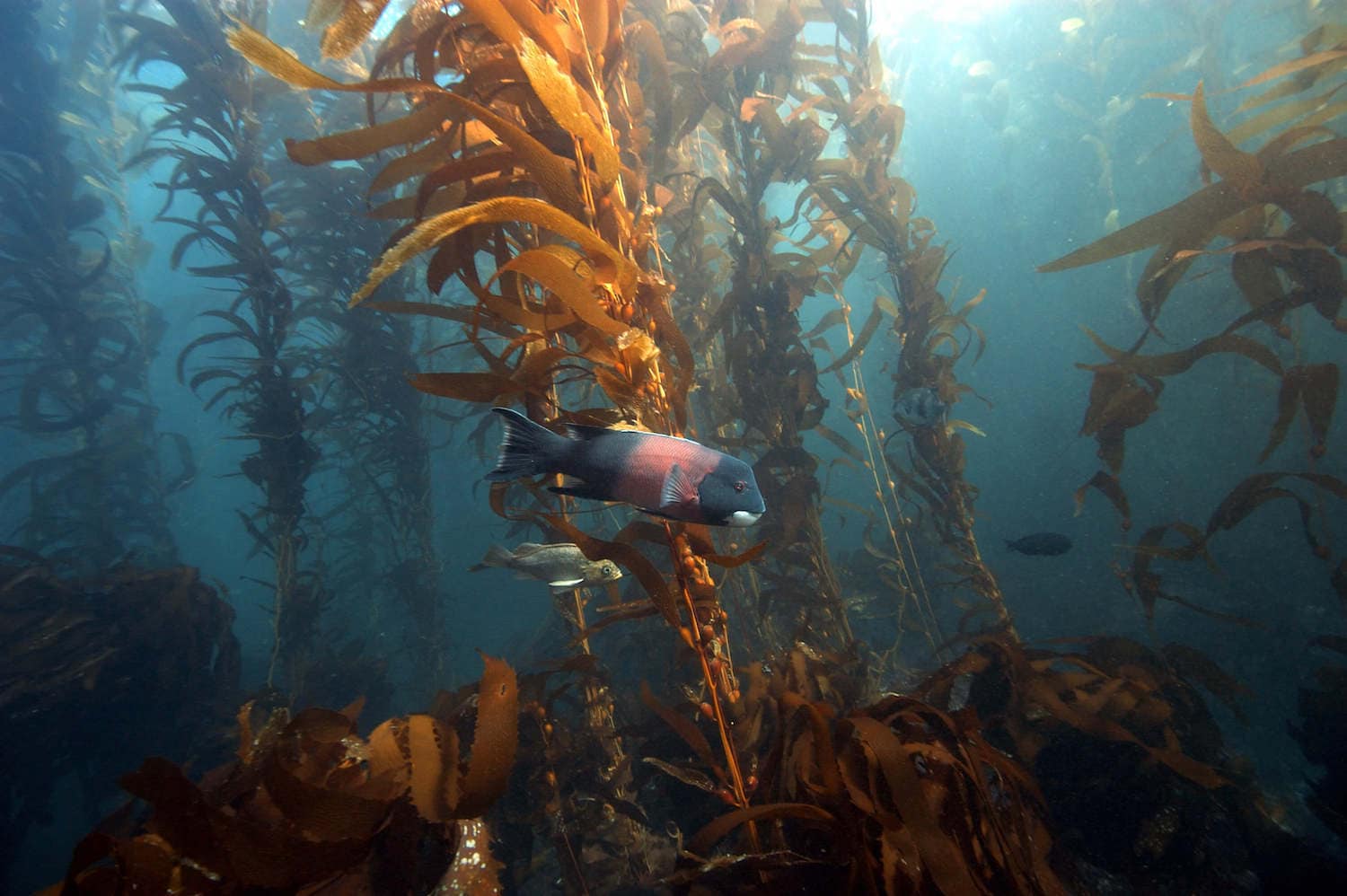 3) Santa Cruz Island Hiking
The Channels Islands offers beautiful hiking, and Santa Cruz Island is no exception with over 15 trails ranging from an easy half-mile stroll to a strenuous 10-mile Montañon Ridge Loop. Those who are willing to hoof it to the top of the ridge will be rewarded with expansive views that, on a clear day, extend all the way to Santa Barbara on the mainland.
Depending on how long you have on the island, the 5-mile Potato Harbor hike offers incredible coastal views almost the entire way including vistas over the pristine Potato Harbor. Bring some binoculars for a chance of seeing whales and keep an eye out for eagles and the ridiculously cute four-pound Channel Island fox.
If you don't have a lot of time, the Cavern Point Loop is only 2 miles and drops you right near the ferry area to catch your boat home. Scorpion Canyon is also a great place to head for exploration, especially if you are looking for a bit of shade. Exploring Scorpion Canyon gives you your best opportunity to see the unique island scrub-jay.
For a full list of trails and a hiking map, visit the Channel Islands National Park website.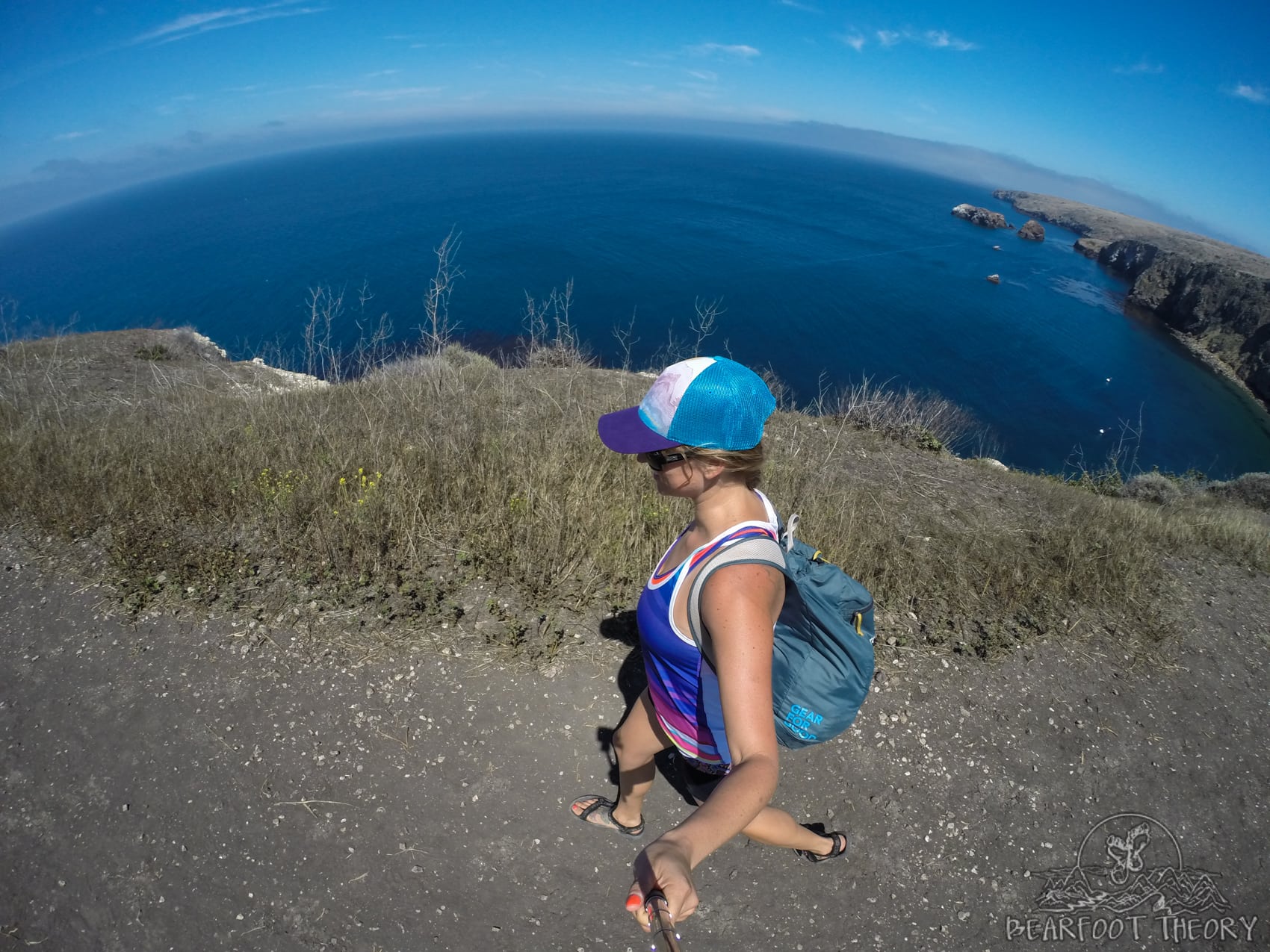 4) Santa Cruz Island Whale Watching
With over 30 species of whales, dolphins, seals, and sea lions, whale watching near Santa Cruz Channel Island is about as thrilling as whale watching gets. Blue whales, the largest mammal on the planet, visit the area from May to November, along with finback, humpback, and killer whales. Then from December through April, over a thousand California Gray Whales swim through on their annual migration.
The Condor Express, based in Santa Barbara, offers year-round excursions and is going to be your best bet for encountering these giants. And no matter your luck with the whales and the time of year, on almost every cruise chances are you'll find yourself in the midst of dolphins who love to flirt with the boat's wake.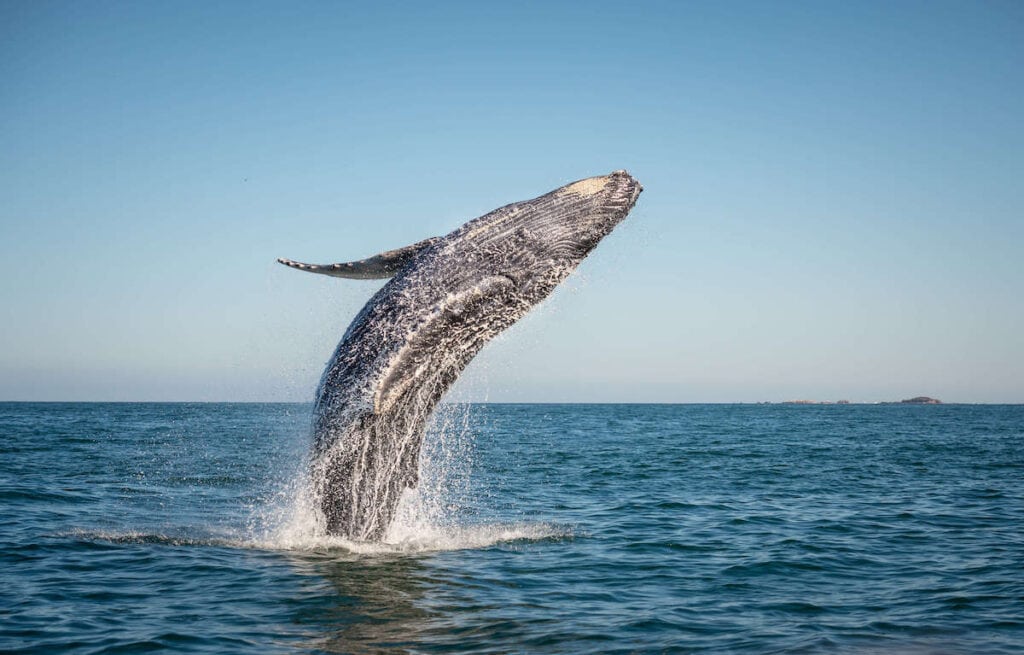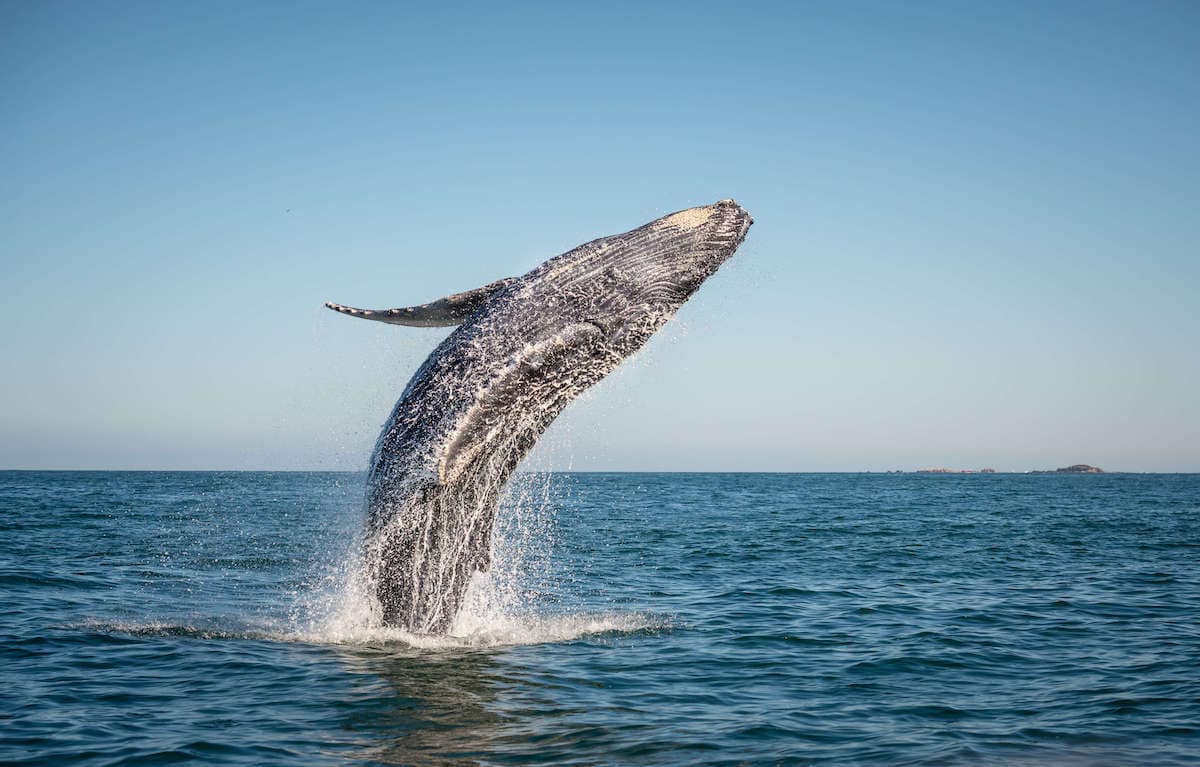 5) Santa Cruz Island Camping
For the complete Channel Islands outdoor experience, pitch a tent at the Scorpion Ranch campground. This family-friendly campground has the most developed facilities and is the most accessible for a quick weekend trip.
Tent spots are located about half a mile from the pier and sit in a shaded grove of oak trees. You can also do hike-in backcountry camping on Santa Cruz Channel Island. The further you go from Scorpion Ranch, the more likely you are to have the starry skies to yourself.
Reservations are required for camping on Santa Cruz Island (along with ferry tickets) and can be made here online up to six months in advance.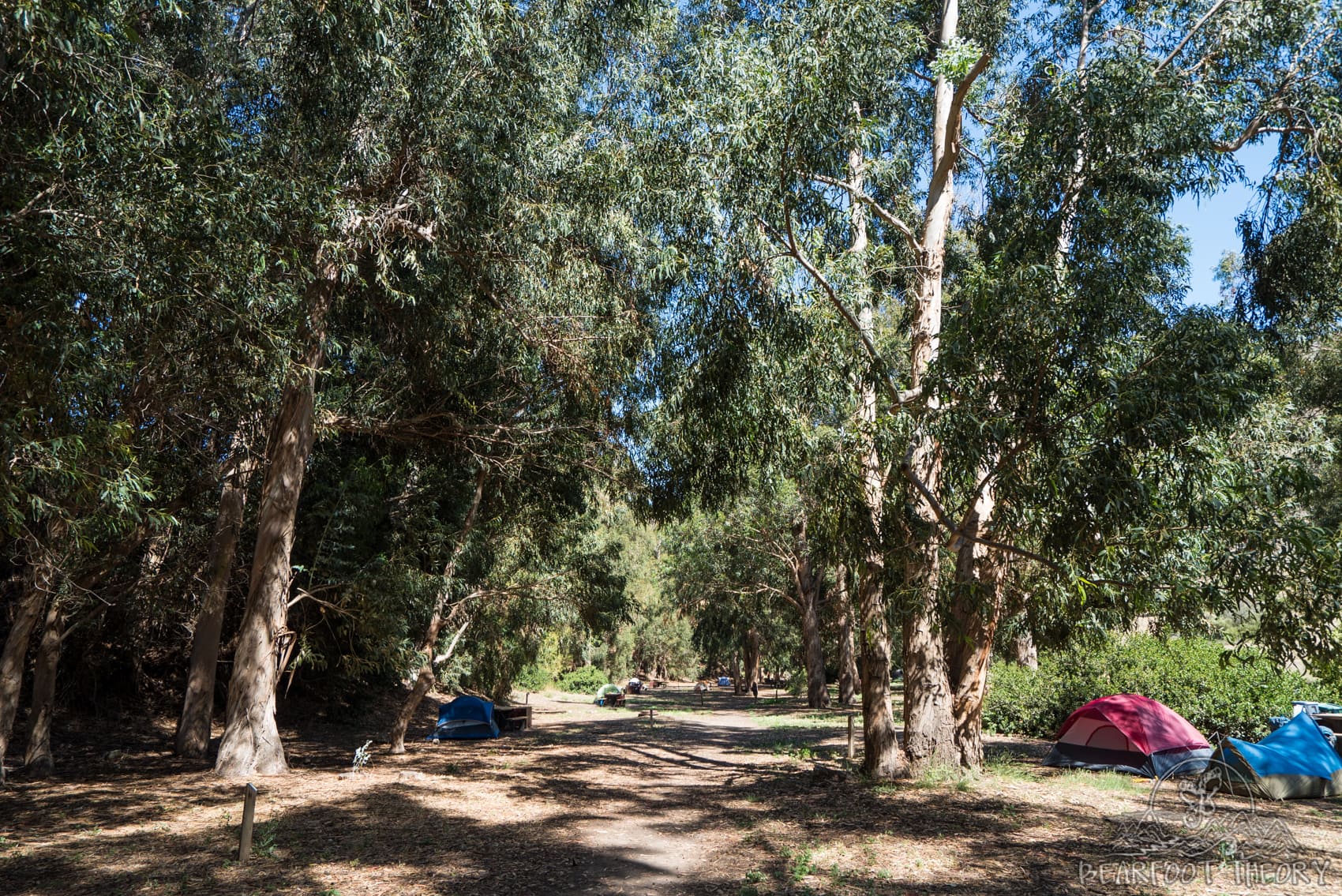 ---
Would you like to visit Santa Cruz Island, the largest of the Channel Islands? Which activities sound the most fun to you? Leave a comment below!
This post was originally published on The Matador Network, and I would like to send huge thanks to Visit Santa Barbara and Visit California for sponsoring my trip.