Desert Backpacking Tips
Hiking & backpacking in the desert is a completely different experience than hiking in the mountains, and some of my favorite backpacking trips to date have been in the desert. If you are looking for some inspiration to plan a trip to the desert, check out some of my desert backpacking trips as well as favorite desert day hikes:
Now that fall is upon us, it's a great time to get down and enjoy the Southwest (think Grand Canyon, Sedona, and all of Southern Utah). When planning a desert backpacking trip, however, there's a few extra things you need to consider…heat & water scarcity being important ones. So I'm excited to share this new post by guest contributor Jessica Thiefels with a bunch of essential desert backpacking tips for a safe and successful trip. Enjoy and let us know if you have any questions about planning your southwest backpacking adventure! -Kristen-
by Jessica Thiefels
The American southwest is one of the top destinations for backpackers, but before you hike out into the sunset, you have to plan. The preparation is one of the most important parts of backpacking in the desert, allowing you to plan and pack so that the trip is not just exciting, but safe as well.
Whether you're a first-time backpacker or have been hiking southwest trails for years, the desert backpacking tips below will help you plan every aspect of your southwest backpacking trip, from packing the right gear to educating yourself on wildlife.
— Tip #1: Consider the Season —
The Southwest hosts millions of visitors each year and while many people plan their trips during the summer months, it's best to visit in the spring or fall if you're backpacking. Snow and frost are common in the winter and while spring can be cool and wet across the U.S., it's one of the few times you'll find pleasant temperatures for hiking and sightseeing across the Southwest. The popular national parks are also less crowded during the spring months, making for a more intimate and personal experience.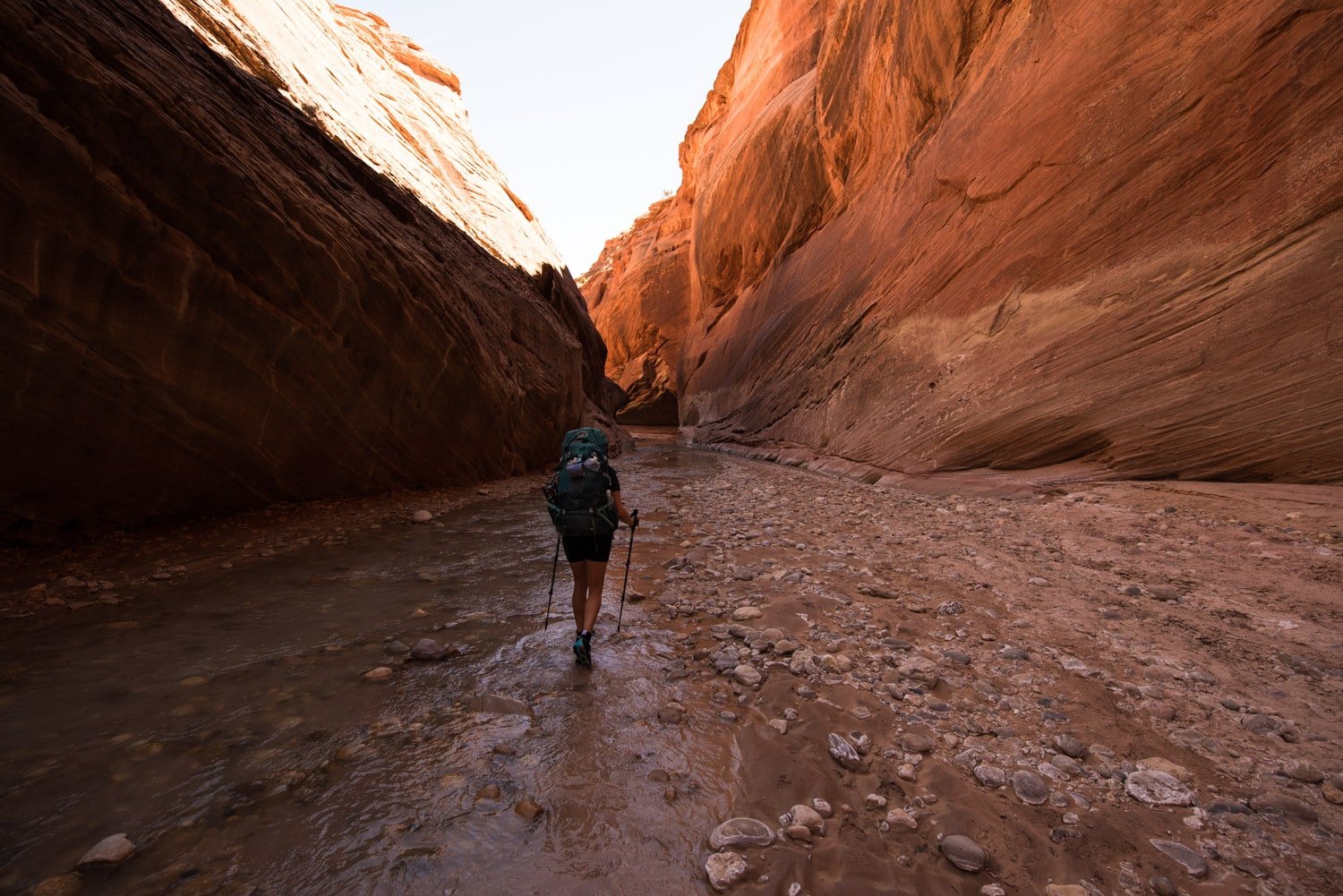 The Paria Canyon Narrows (Photo: Bearfoot Theory)
— Tip #2: What to Wear on your Southwest Backpacking Trip —
Conditions in the southwest can be unforgiving, and wearing the right clothes can make all the difference. Due to high heat and low humidity, as your body produces sweat, it's evaporated so quickly that your body's natural defenses are not efficient. Because of this, you want to choose light colors that reflect UV rays instead of absorbing them.
Despite the heat, you should also try to cover as much skin as possible to avoid sunburn. Unbearable? Slather on sunscreen and continue reapplying throughout the day. Loose, long pants and long sleeve, sweat wicking shirts may provide coverage without being unbearable.
Always wear a hat to protect your face, and even consider a broad brimmed hat, preferable with a neck flap, to cover the back of your neck, ears and face during the trip. And don't forget your UV-protecting sunglasses.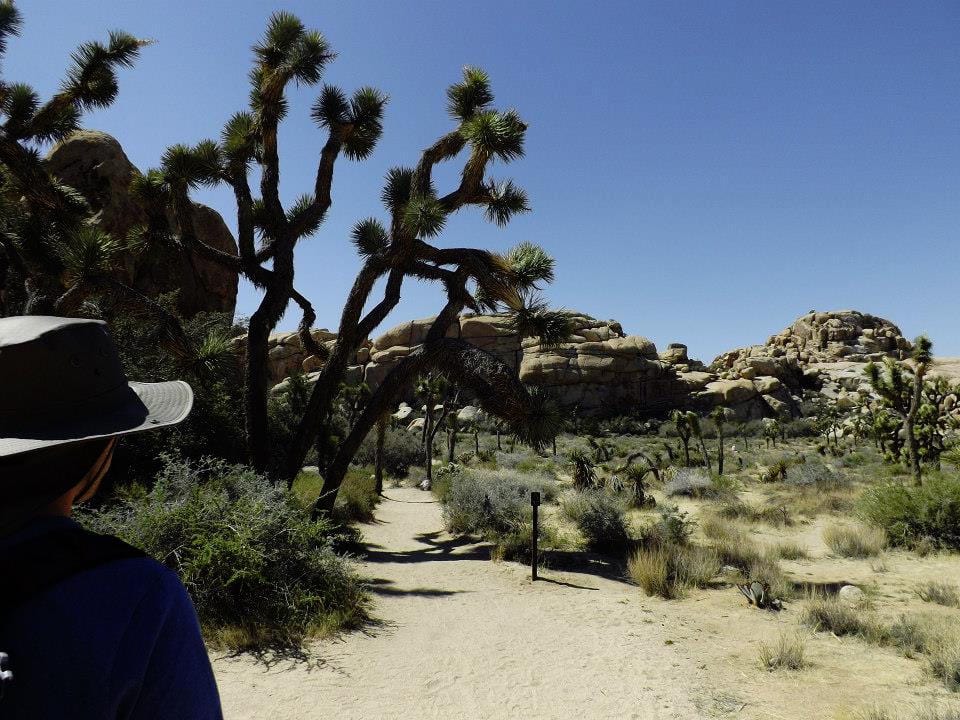 Joshua Tree (Photo: Jessica Thiefels)
Also remember that temperatures can drastically dip in the evening—despite being so hot during the day. Bring layers, such as a light jacket, fleece, or a flannel in case it gets chilly.
Other standard items such as well fitting, worn-in hiking boots and hiking poles are necessary for your southwest backpack trip as well.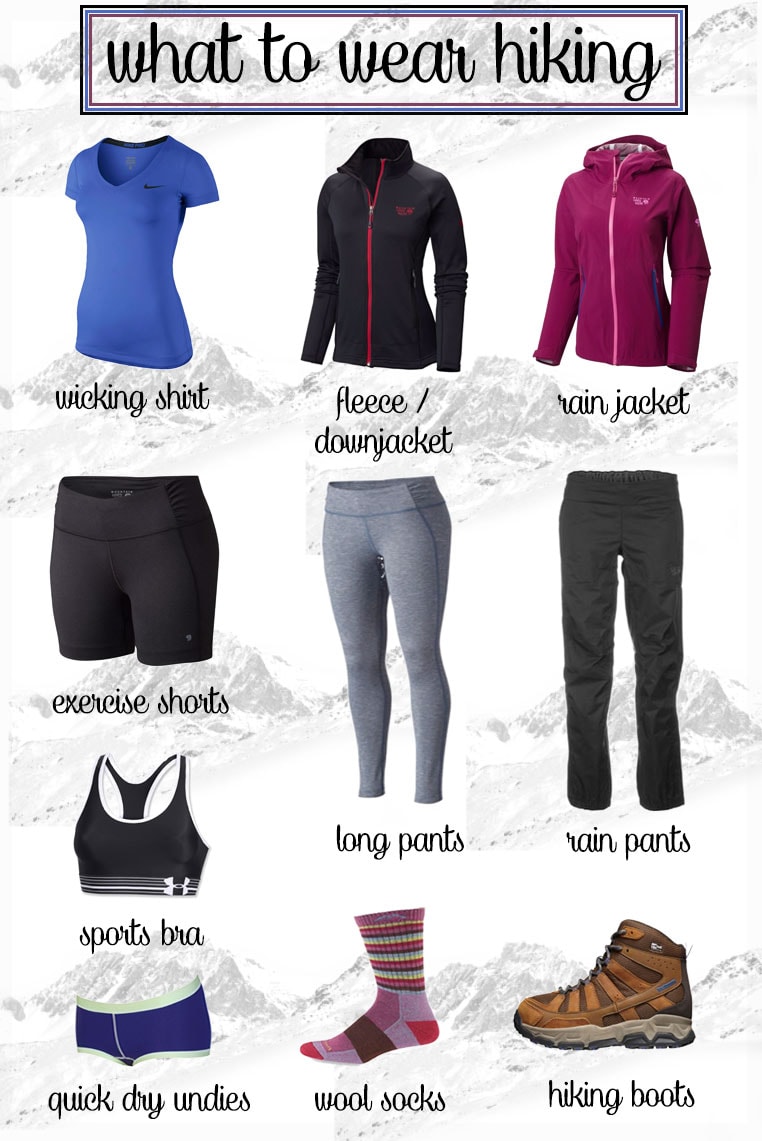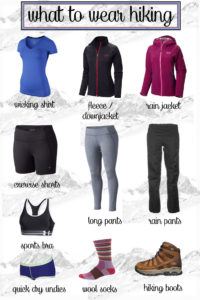 — Tip #3: Choose Your Trails Wisely —
There are hundreds of trails you can hike in the southwest desert, but finding the ones that match your preferences for elevation, distance and interconnectedness can be difficult. The Grand Canyon National Park in Arizona, Canyonlands National Park in Utah, and Zion National Park in Utah are very popular hiking destinations in the southwest U.S.
A famous 16-mile overnight hike in Zion is The Narrows offers "an iconic canyon country hiking experience." Or consider the West Rim Trail and for daredevil hikers, finish up by tackling Angel's Landing, another bucket-list worthy hike in Zion.

The West Rim Trail in Zion (Photo: Bearfoot Theory)
If you choose to backpack in Phoenix, check out the Usery Mountain Trail Park System. A mixed group of backpackers ranging in experience could easily hike through this entire park, thanks to at least a dozen trails that range in difficulty and elevation gain. It's important to note that this park, along with many others, has multi-use trails and is popular for mountain biking. You'll need to share the trail and use your hiking poles to navigate bike-made divots in the ground.
It can be hard to narrow down where to go, but there are many resources available online that help make your decision easier. Southwest hiking books can also help you visualize and get directions and recommendations for the best trails.
–Tip #4:  Give Your Gear a Test Run —
This is a problem that can plague even the most seasoned backpacker and lead to many problems along the trail from blisters to pain-inducing packs. If your gear is new, this practice run allows you to see how everything feels and fits together. For gear you already have, testing is equally important. Something could have frayed, snapped or broken since you last went backpacking and may need repair.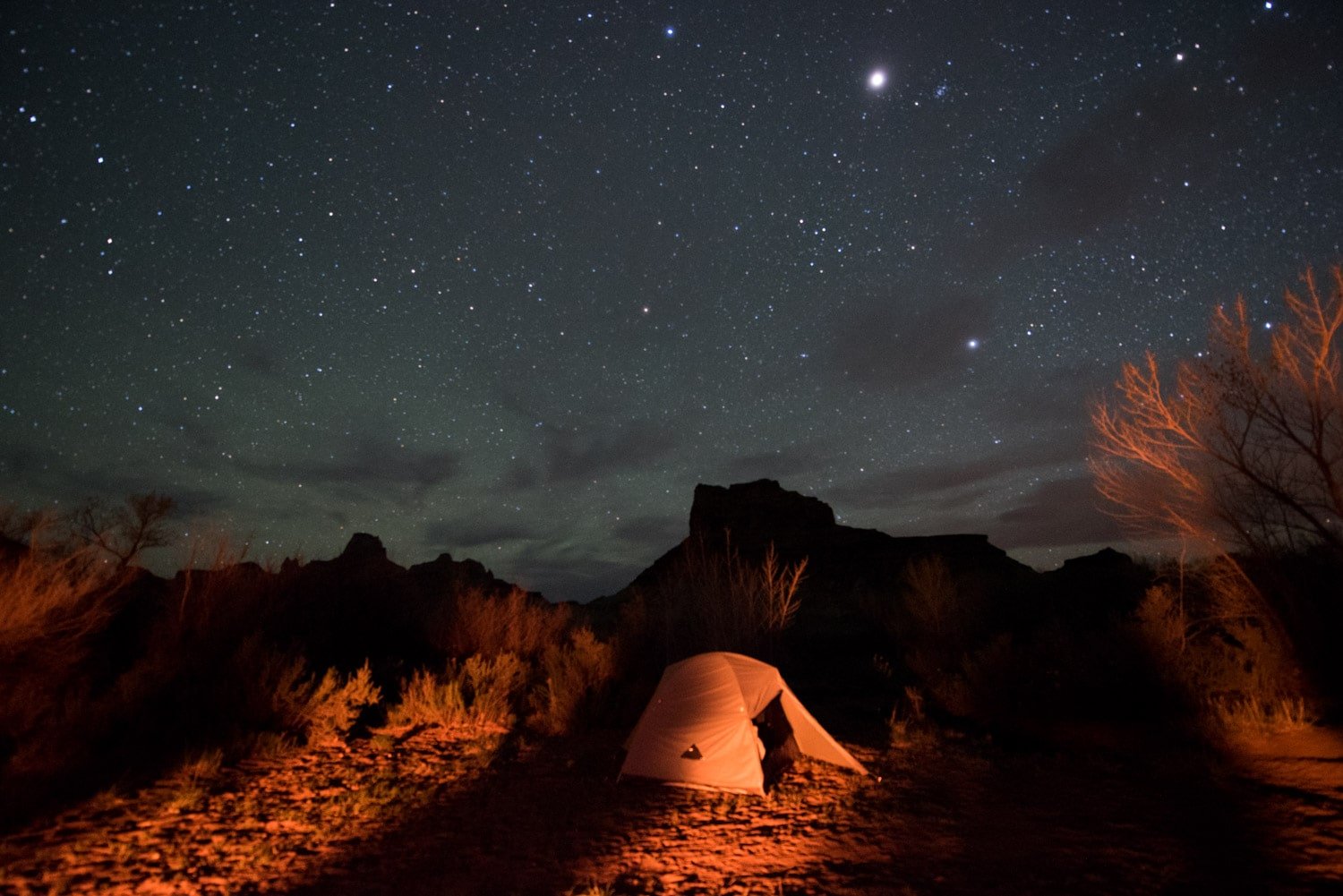 San Rafael Swell (Photo: Bearfoot Theory)
The best way to give your gear a test-run is to pack it as you would for your trip and take a day hike that resembles the terrain and elevation gain of your trip. Make note of anything that's uncomfortable, difficult to reach, etc. Do this at least a month in advance so you have plenty of time to handle any issues before leaving.
— Tip #5: Practice Packing Light —
If you're not honest with yourself about what you can reasonably carry, you'll regret it; 10 extra pounds doesn't seem like a lot, but it can add up, especially when you're taking it up and down a mountain.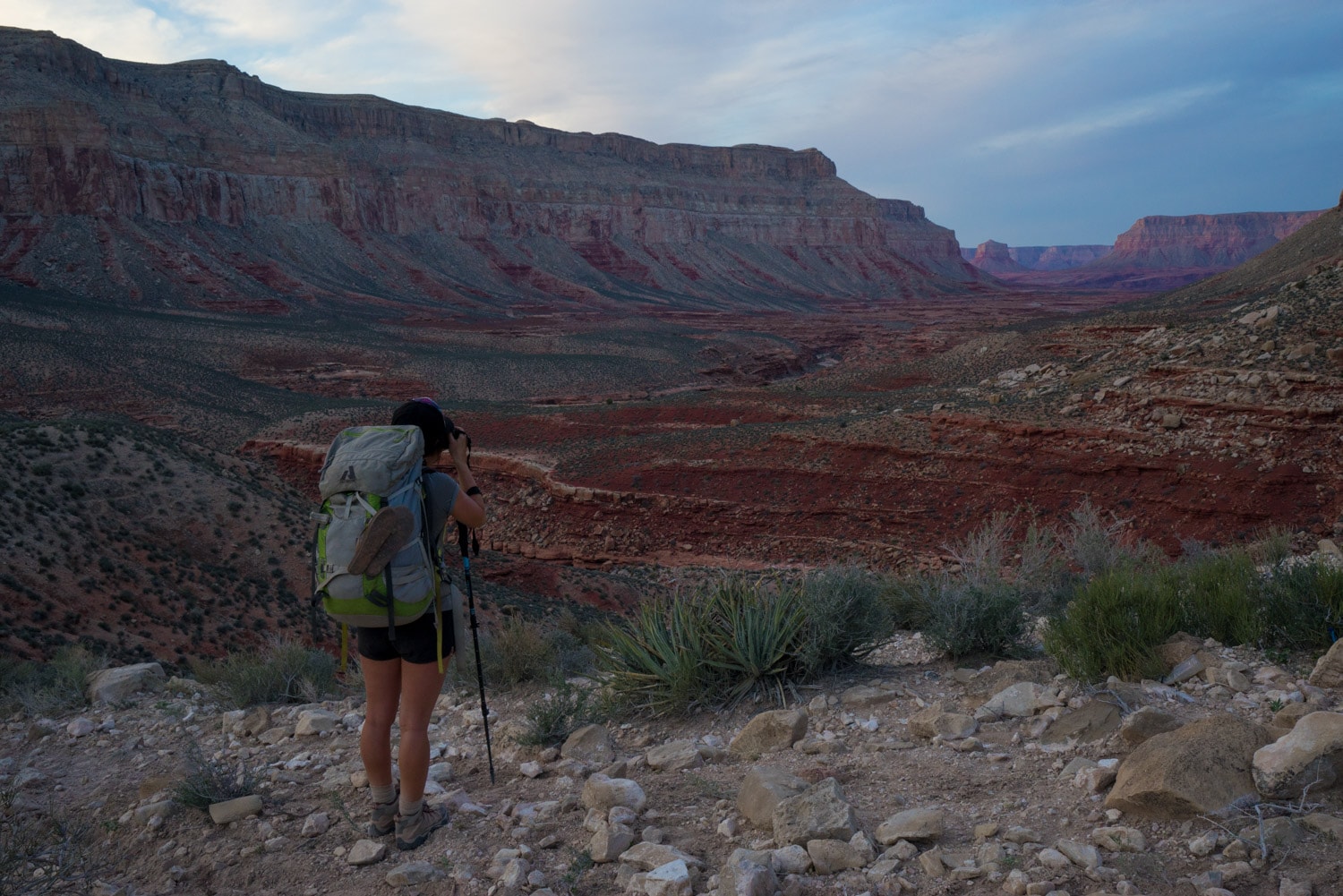 The trail to Havasu Falls in Arizona (Photo: Bearfoot Theory)
Practice packing while keeping a few basic rules in mind:
Never carry more than 1/3 of your body weight.
Don't bring anything that's too heavy to layer underneath or on top of any clothes.
Non-negotiable items include: sunscreen, a map, a jacket, a flashlight, a first-aid kit, a repair kit, an extra day's supply of food, a water filter, and at least one extra set of clothes. This is in addition to your sleeping gear.
Now it's time to test your packing skills. Get all your gear together and pack your bag. Does everything fit? Are important items immediately available?
After perfecting your packing, it's time to head out on your test hike (see above).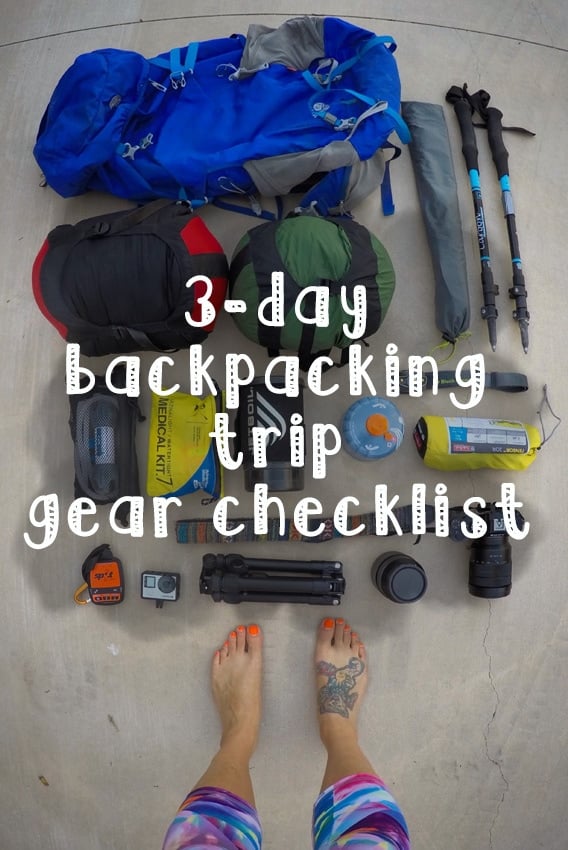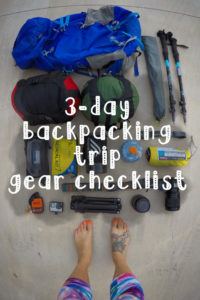 — Tip #7:  Bring Plenty of Water —
This may be the most important desert backpacking tip. To make your trip enjoyable and safe, proper hydration is a must, especially in the southwest. Because the climate in the southwest can be particularly brutal, heat-related illnesses are not uncommon. Backpackers should aim to drink 3-5 quarts a day, beginning early in the morning according to a Backpacker.com expert.
Hydration reservoirs, such as ones by MSR or Platypus, are the best for backpacking as water is always within reach. Carry purification tablets in case you have to purify water or try another water purifying system.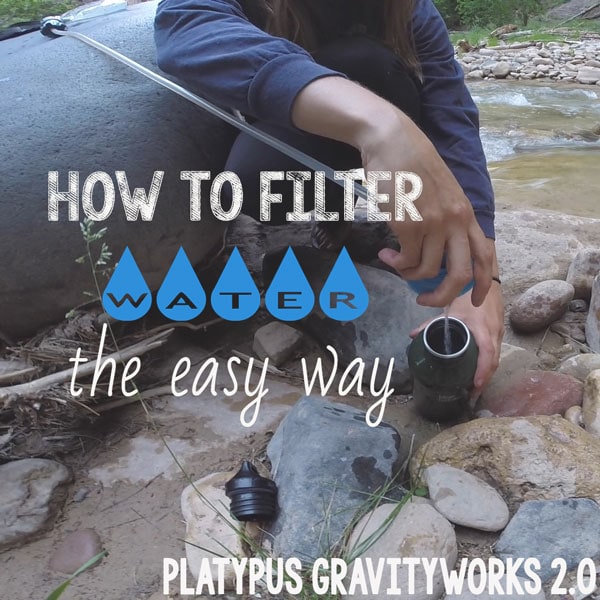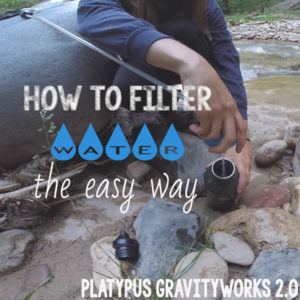 — Tip #8: Know The Wildlife —
When you're in the wilderness, it's important to remember that you are just a guest of the animals that live there. In the southwest, common animals include: Rattle Snakes, Coyotes, Jack Rabbits, Big Horn Sheep and Mountain Lions.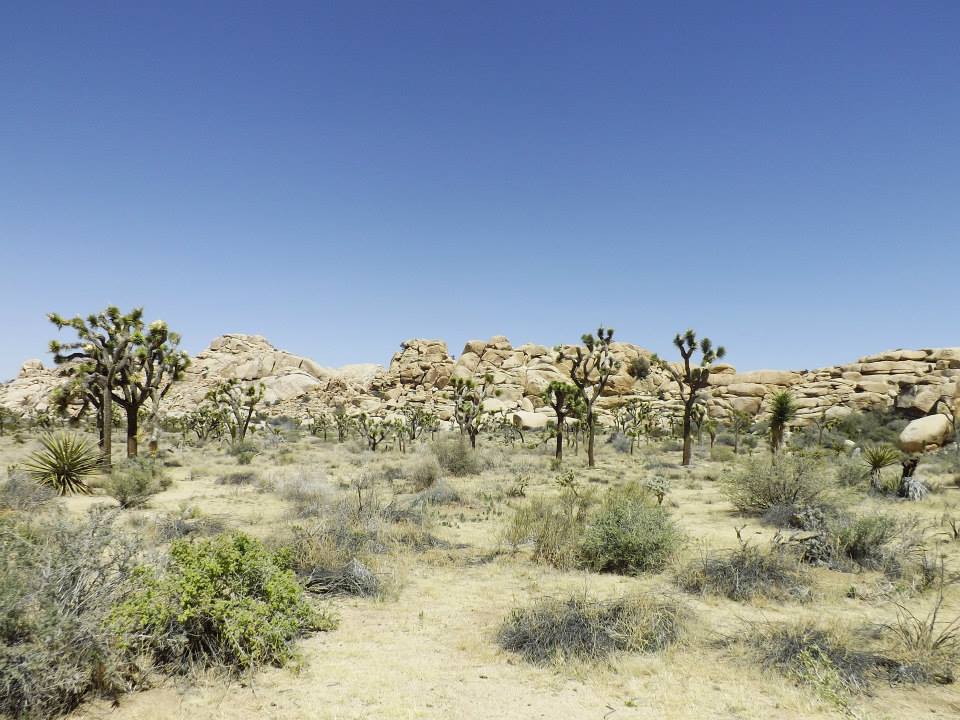 Joshua Tree (Photo: Jessica Thiefels)
Research the animals that have been spotted on the trails you plan to hike by calling a local nature or park office. When speaking with a professional, be sure to ask about:
The behavior patterns of the animals; how to know when they are being defensive or in attack mode.
How to avoid being attacked; in many cases, it's more dangerous to run than stand still.
Your southwest backpacking trip will be rewarding and exciting if you plan the necessary details in advance. Practice packing your bag, test all your gear and get all important safety information before you lace up and head out for the adventure of a lifetime.
HAVE YOU EVER BEEN BACKPACKING IN THE SOUTHWEST? WHERE ARE YOUR FAVORITE SPOTS? LEAVE A COMMENT BELOW, TWEET ME, OR WRITE ME A POST ON FACEBOOK.