HIKING ALONE: SOLO HIKING BENEFITS AND SAFETY TIPS
Have you ever wanted to go hiking but didn't have anyone to go with? Have you let your fear of hiking alone keep you indoors? I can definitely relate. Back in 2014 after a long-term relationship ended, I decided that I didn't want to wait for someone to get out there and experience the outdoors. So, I hopped in the car and drove to Zion National Park and embarked on my first-ever solo hike. It ended up being an incredible and empowering experience. When I got back to my car, I broke into tears of joy having discovered that I was strong enough to hit the trail by myself. It was truly a life changing moment.
If you're interested in going on your first solo hike this summer, but you have the same fears that I did, this blog post is for you. To help you find the courage and give you the knowledge you need to hike solo with confidence, I'm going to share my story about learning to manage my fears and some helpful safety tips for hiking alone.
Big Caveat: Now in this time of social distancing and COVID-19, you might be thinking about taking your first solo hike. These tips certainly apply. However, I urge you to make even more conservative choices than normal as now is not the time to be taking risks. You need to be fully self-sufficient on the trail. We must do our part to stop the spread, and all of our actions should be carried out with the collective health of our society in mind. Check out this blog post for hiking tips specific to COVID-19.
Hit the trail with confidence with these tips for hiking alone!
My First Time Hiking Alone
I headed out to Zion because I'd wanted to check out the hike to The Subway for years. I had never hiked alone before, so I figured a popular hike in a National Park would be a good way to break the ice. I'll admit I was nervous on the drive to the park, but I kept telling myself that there are tons of girls who hike the entire Pacific Crest Trail alone. So, I could certainly manage a 9 mile day hike.
By the time I got my permit from the Rangers Station and arrived at the trailhead, it was 11:30 and a scorching 100° F.
As soon as I set off, the trail took a sharp turn down into the canyon. The trail was slick and a few times I almost lost my footing. I started to second guess myself, and dozens of disaster scenarios started swirling through my head.
Should I have worn better shoes? Was I going to run out of water? What if there ARE weirdos out here?
I took a deep breath and continued making my way slowly down the trail.
As soon as I reached the river at the bottom, I was happy to find that the trail flattened out, and I began to walk upstream. I've hiked in many canyons in Southern Utah, but this one felt especially beautiful.
The further along I got on my hike, the more my confidence grew. It was almost like a force came over me that I had never experienced. My adrenaline was sky high and for that afternoon, I felt like there was nothing that could hold me back.
To top it off, I couldn't have picked a better trail. It was full of waterfalls and caves with crystal clear swimming holes. When I got to my turn around point, I took some time to play with my new camera, take a dip, and to relish in the magical moment I was having.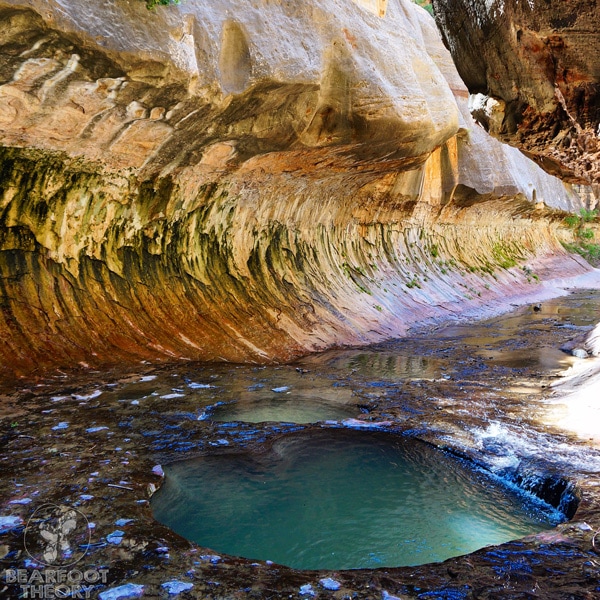 What I Learned about the Benefits of Solo Hiking
Throughout my first solo hiking experience, I had several revelations. The first was that every person I passed on the trail was super friendly. In fact, fellow hikers offered to take my picture, asked if I needed snacks, and were generally interested to hear about where I came from. All those crazies that I had been afraid of? Well, I didn't run into any this time. It's not to say that they don't exist, but choosing your trail wisely and using your already-existing street smarts can go a long way in avoiding unwanted encounters.
Second, when you are alone, you have to depend on yourself. There's no one there to help you hop across that stream or to encourage you when the going gets tough. This is especially true right now. For me, this created a new mental stamina and self-confidence that I hadn't had before. I really learned to trust myself out there.
Finally, when you're hiking alone, you are in charge. You can hike at your own pace and stop for photos as often as you want. There is something freeing about not having to worry about anyone else or move at someone else's pace.

Tips for Your First Time Hiking Alone
If you are considering going on your first solo hike, below are some tips to stay smart and put your mind at ease. For additional solo hiking tips, check out this post on the REI Co-op Journal.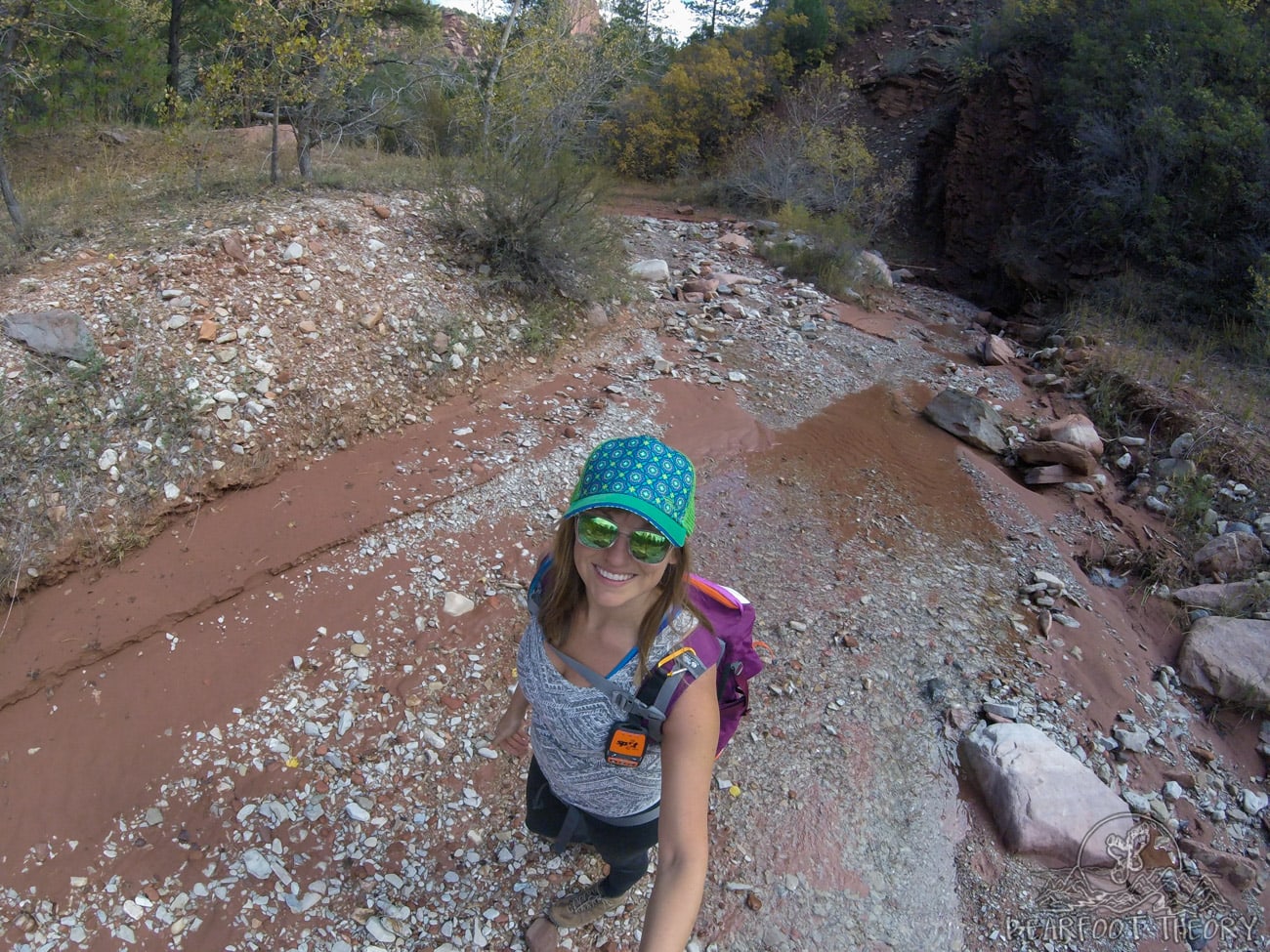 Pick a Well-traveled, Well-marked Trail that's Below your Pay Grade
When choosing a trail for your first solo hike, you should pick a well-maintained trail where there is no chance of getting lost. You also want to pick terrain that is "below your pay grade" – meaning the terrain and conditions are well within your abilities. Your first solo hike is not the time to take risks. You can even pick a trail you've been on before or something close to home so it's more familar. To be safe, you'll want to avoid trails with big river crossings or a lot of exposure.
COVID-19 caveat: Right now, you might be feeling like hiking alone is your only option to get outside on the trail and practice social distancing. I understand the motivation to breathe fresh air and clear your mind. But, it's important that we do our part in reducing the spread of the virus and causing undue strain on the medical system. Hiking solo is slightly riskier, so it's especially important right now that we're being extra smart and not taking risks.
Tell Someone Where You're Going
Before you set out on your solo hike, text a reliable friend or family member a very explicit description of the trail you'll be hiking. Tell them how long you expect to be out and call them when you get back to civilization. If you want to be extra safe, consider getting a Garmin inReach Mini 2-Way Satellite Communicator. This handy little communication device allows you to send text messages to your family and friends, and if something goes wrong you can send a help signal with your location to 24/7 emergency responders. It also tracks your location. I highly recommend this life-saving piece of equipment – whether you're hiking solo or with friends.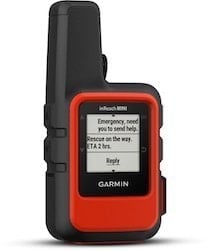 Check price: REI
Know Your Limits
Go ahead and challenge yourself. But don't attempt a marathon of a hike for your first solo hike. Mistakes are made when you get overly fatigued. There is no need to push yourself beyond your comfort level or ability. You can still challenge yourself without pushing the limits – sometimes moving slowly is more challenging because it requires more control. Give it a try next time! Or, just relax and tune into your surroundings.
Be Prepared
Make sure you have enough food and water to stay energized and hydrated. It's smart to bring more water than you think you need. (I like to hike with the Osprey Hydraulics Hydration Reservoir.) Be sure to pack basic first aid supplies, a headlamp, and an extra layer of clothing so you are prepared in case the weather turns or you end up staying out later than expected. Check out my list of the 10 Essentials to pack for a day hike.



Check price: REI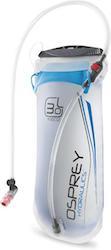 Check price: REI
For a packable layer, I recommend the Arc'teryx Atom LT Insulated Hoodie (pictured here)
Check the Weather
For your first solo hike, I recommend going on a day when the whether is clear. While we love hiking in the rain, it poses additional hazards that are best to avoid when you first start hiking alone. So before you head out, it's always a good idea to check the weather report. Even if it looks like a clear day, you'll want to pack layers in case the weather changes unexpectedly.
Don't Wear Headphones
I love good music and sometimes it is really nice to hike with a soundtrack. But, leave the headphones in the car if you'll be hiking alone. It's best practice to heighten your awareness of what's around you – animals, hikers, a change in weather. You just never know, so I suggest you listen to the sounds of nature. That way, if thunder rolls in, hikers come up quickly behind you, or animals rustle in the bushes you, won't be spooked.
Know about the local wildlife
Speaking of wildlife, when hiking alone it's important you are aware of local wildlife and how to respond in case you have an encounter. In bear country for example, quiet solo hikers can accidently sneak up on a bear, suprising it, and putting it on the defensive. For this reason, in certain areas with high bear actvitiy, it's recommended to bring bear spray and only hike in groups! So read up on local wildlife recomendations before you go.
Stay On the Trail
Carry a trail map and always stay on the trail. Especially if you're hiking solo. Watch for trail markers and take pictures of any trail junctions to help you remember which way you came from when you are retracing your steps.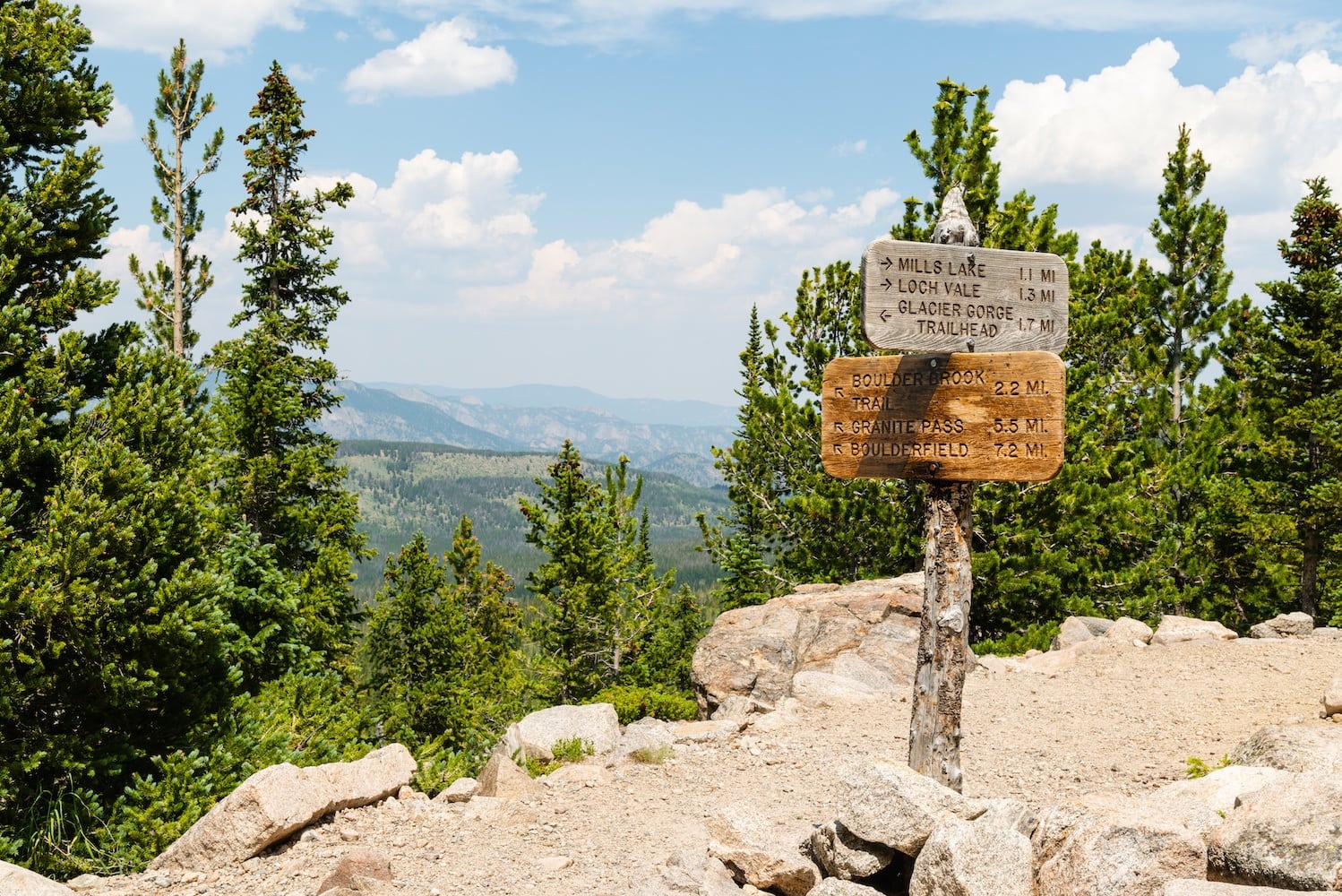 Trust Your Instincts
If something doesn't feel right, then it's probably not. Think it's getting too late to keep going? Turn around. Feeling nervous about some creep who gave you a weird look? Be on the defensive. Solo hiking is not the time to take risks. Trust your judgment (always).
Plus, you're out there for some me-time and relaxation, or maybe you're out for some me-time and exercise. Either way, you don't need to be chatty with everyone you meet. It's okay to just politely nod and carry on – you don't have to strike up conversation, especially if you feel uncomfortable.
Trust your judgment.
Start Small & Build Confidence
If you're new to hiking alone, start small. Head out on a shorter trail (1-2 hours) and slowly build up your confidence for a longer day hike. Or, turn back about an hour into your hike, then hike a little farther next time.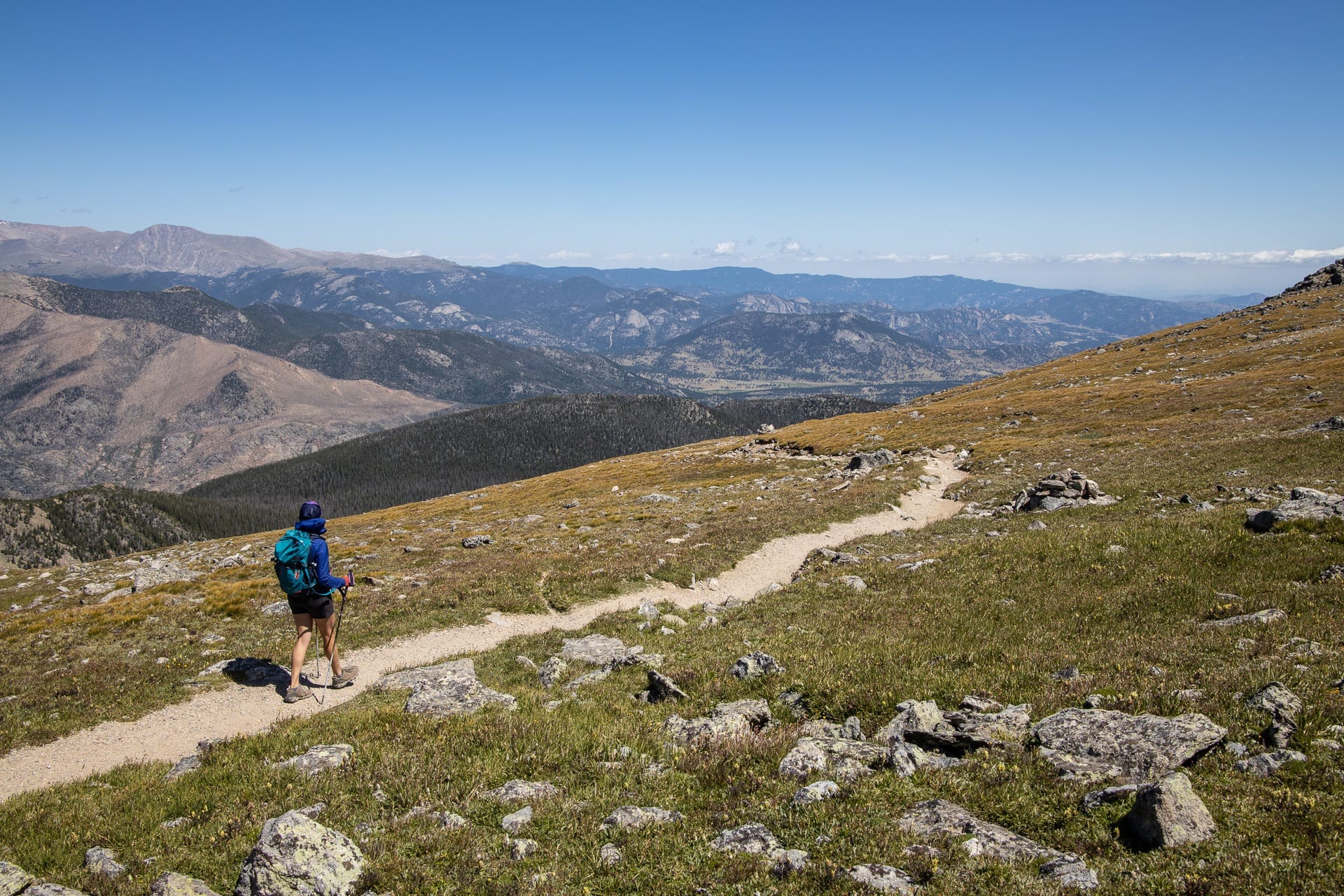 Educate Yourself
One of the primary ways to prevent accidents from happening is to educate yourself about how to stay safe in the outdoors. The REI-Coop offers a ton of free resources on their Expert Advice page, where you can take your outdoor knowledge to the next level. They cover everything from hiking, climbing, mountain biking, navigation, gear, wilderness survival, and more.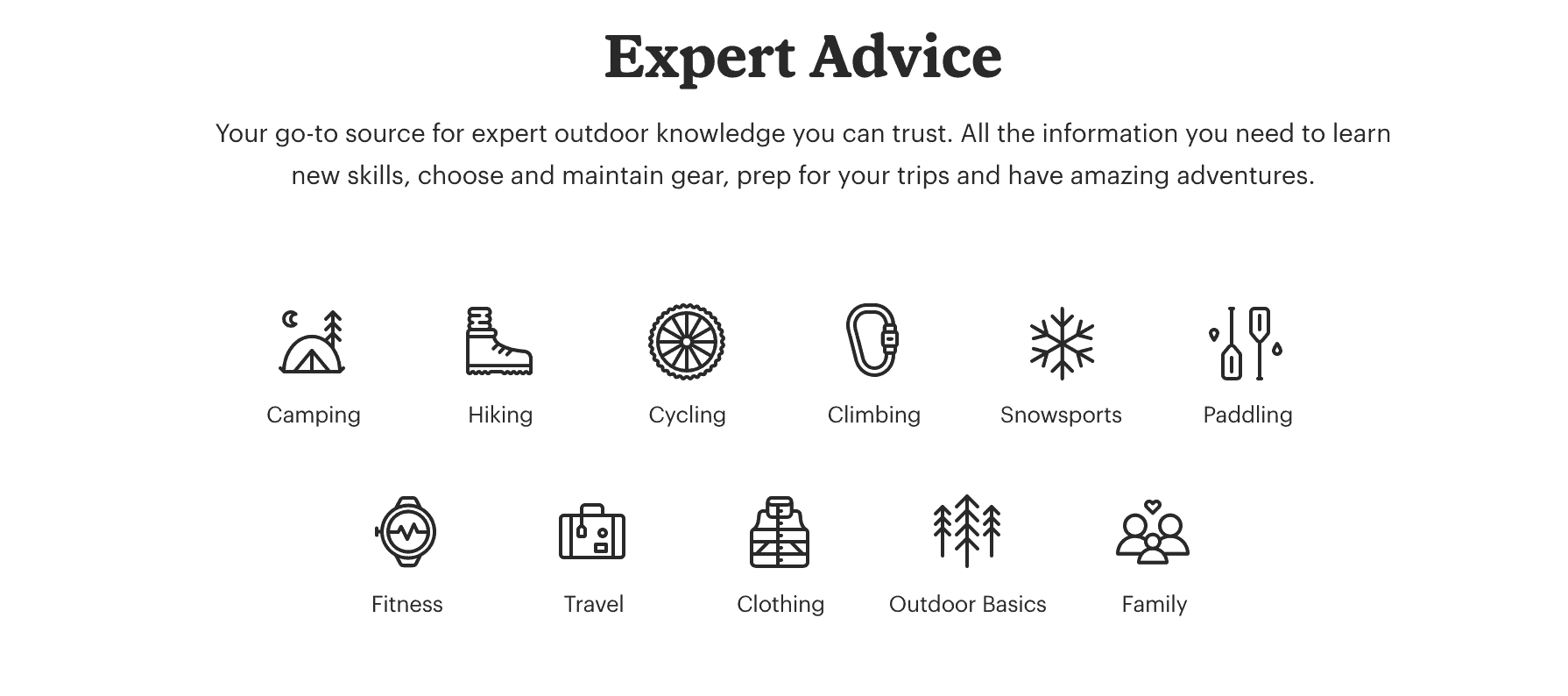 Do you enjoy hiking alone? Share with us your tips in the comments below.
Read Next:
How to Avoid Getting Lost While Hiking
Rock Cairns & Why You Shouldn't Build Them
Hiking 101: Tips for Beginners
Best Cheap Backpacking Gear for 2020
Some of the links in this post are affiliate links. Any purchases you make help to support this blog at no added cost to you. I only recommend products that I stand behind, and if you ever have any questions about any of the products featured on my site, please email me. Thanks! Kristen