I became an REI member 16 years ago right when I finished college and decided I wanted to get more into camping. I remember being in the Seattle store buying my first Gregory pack. The guy in the green vest helped me stuff the pack full of sandbags, and then I walked around the store for a bit before I decided to take the plunge.
Two weeks later, I returned home from my first backpacking trip, and as it turns out, I didn't like the pack all that much. Luckily I bought it at REI and they have the best no-questions-asked return policy, so I was able exchange it for something I found to be more comfortable.
Sixteen years later, my $20 Lifetime REI Membership has saved me well over $3000. The annual dividend, their no-questions-asked return policy, member-only sales and coupons, used gear trade-in program, and their outdoor skill workshops are just a few of the reasons I shop there and chose to become an REI Member. I even decided to get a part-time gig at REI in 2014 when I was first starting Bearfoot Theory, and I couldn't believe they gave me three weeks off to go hike the John Muir Trail – proof that the company practices what it preaches.
REI is a 100% member-owned co-op (meaning you get a share of REI's annual profit) and in this post, I share all of the perks you get as a lifetime REI Member and the benefits that keep me coming back after all of these years.
Looking to become an REI Member? Read on to learn all about the REI Member benefits below!

How the REI Membership Works
A lifetime REI Membership costs $20. It's a one-time fee and once you're in, you're in forever. You can purchase a membership online or at any REI store. This lifetime membership fee quickly pays for itself, so even if you're only an occasional REI shopper, becoming a Member will save you money over time, and the benefits easily outweigh the one-time fee. Their $20 Membership is one of the best value deals for outdoor gear and comes with so much more.
REI is an industry leader for carrying top quality, name brand outdoor gear from eco-friendly outdoor brands and they also have a huge product selection. Their customer service is unparalleled (and their return policy is amazing!) and they treat their employees well. REI is exactly the kind of company I love to support – one who supports getting all people outside and teaching them how to do it responsibly.
At the timing of writing, when you spend more than $50 at REI and add on a $20 REI membership, you will receive a $20 coupon toward your next purchase. This means that right now becoming an REI Member is essentially free.
Ok, now onto the REI Member benefits….
REI Member Benefits
#1 – Get 10% Back on Your Purchases With Your Annual Dividend
Every year in March, REI Members get 10% back on everything they've purchased over the past year, excluding sale items and REI travel, classes, and adventures. This dividend can be redeemed at an REI store, REI.com, REI Outlet, for an REI adventure travel trip, or via the REI app.
With the 10% dividend, it's like getting a sale price on every purchase you make from REI!

My REI Member dividend was $137 last year. Every year I look forward to this, especially as we head into summer, and there's usually some new piece of gear I've been eyeing. This year, I'm in the market for a new car camping sleeping pad and will likely use my dividend towards this super comfy Heist sleeping pad system.
#2 – REI Member-Only Coupons
Throughout the year, REI has a number of sales, and during those sales they offer additional discounts to Members. Typically during these sales, Members get 20% off one full priced item and an extra 20% off an already discounted item, although this can change based on the sale. The best part? These special coupons are given to Members all throughout the year, not just once.
If you've been saving for a big ticket item, like REI's Half Dome 2 Tent, 20% off saves you $56. That's gas money for your next weekend road trip!


#3 – REI's Return Policy
I already mentioned REI's awesome return policy, but basically, you have 1 year from the date of purchase to return something if it's not working out. This doesn't mean use and abuse your gear and return it 364 days later, but it does mean that if you take those new hiking boots on the trail and if they are killing your feet, then you can return them for a full refund. Or that tent that ended up being just a little bit too small for you, your partner, and your dog on your first overnight outing? You can return that too and get something that works for you.
This return policy applies to all REI shoppers, both Members and non-Members, but the benefit of being a Member is you don't have to have a receipt. You can show up with the item and they can look up your purchase history with your phone number – easy peasy and you don't have to worry about hanging on to your receipts.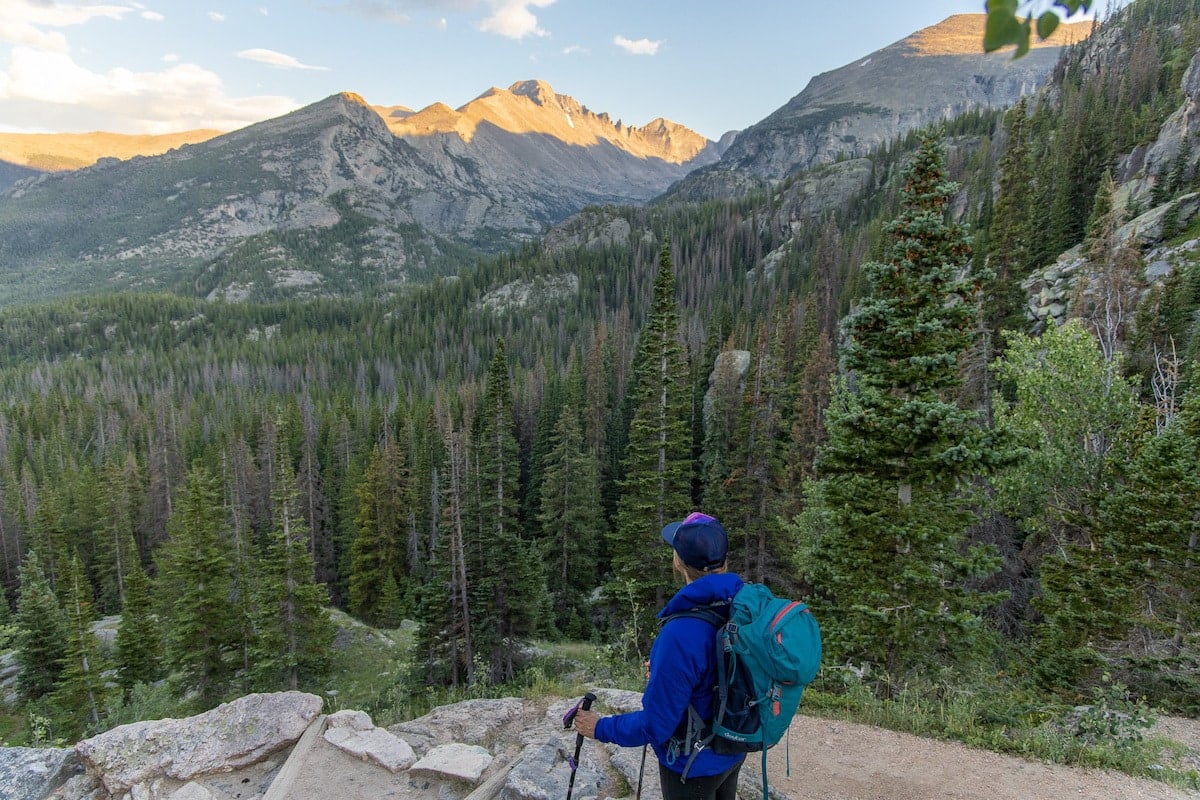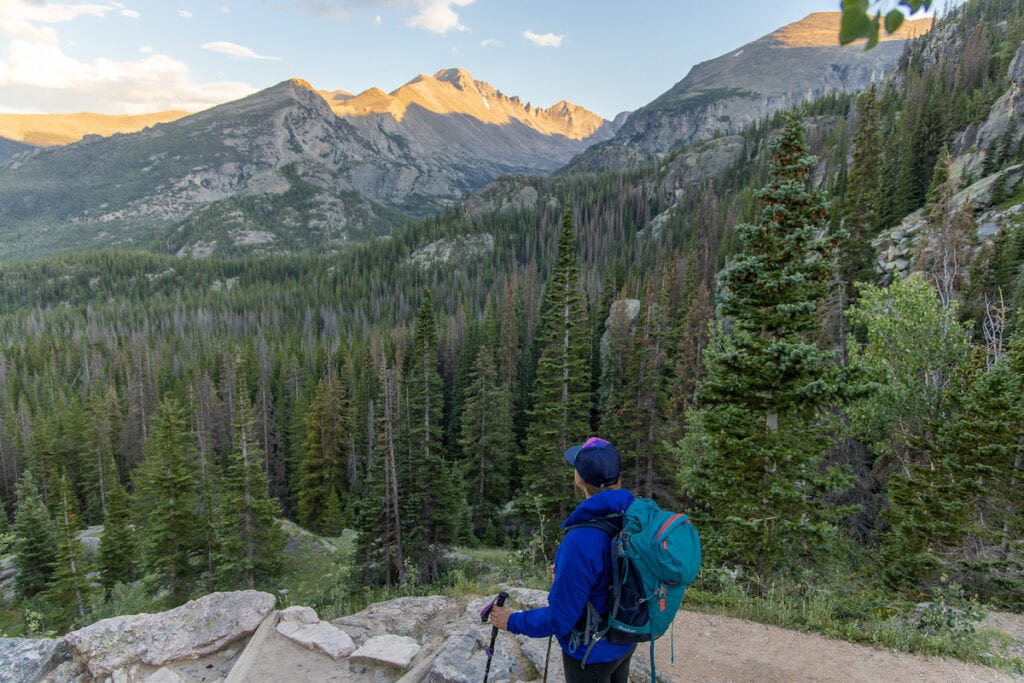 #4 – Member-Only Garage Sales
So what does REI do with all that gently used stuff that gets returned? They sell it at their Members Only Garage Sales and now on their used gear site where you can score ridiculously good deals. REI Garage Sales happen on certain weekends throughout the year – call your local store to learn about when they typically host their Garage Sales (these are temporarily on hold but hopefully will return later this year). You gotta get there early as these sales are extremely popular, but those who make the effort end up with some awesome new gear, including kayaks and skis, for 70% off.
Buying used outdoor gear is also great for our planet considering the impact new gear and apparel have – we love supporting brands that are advocates for secondhand gear!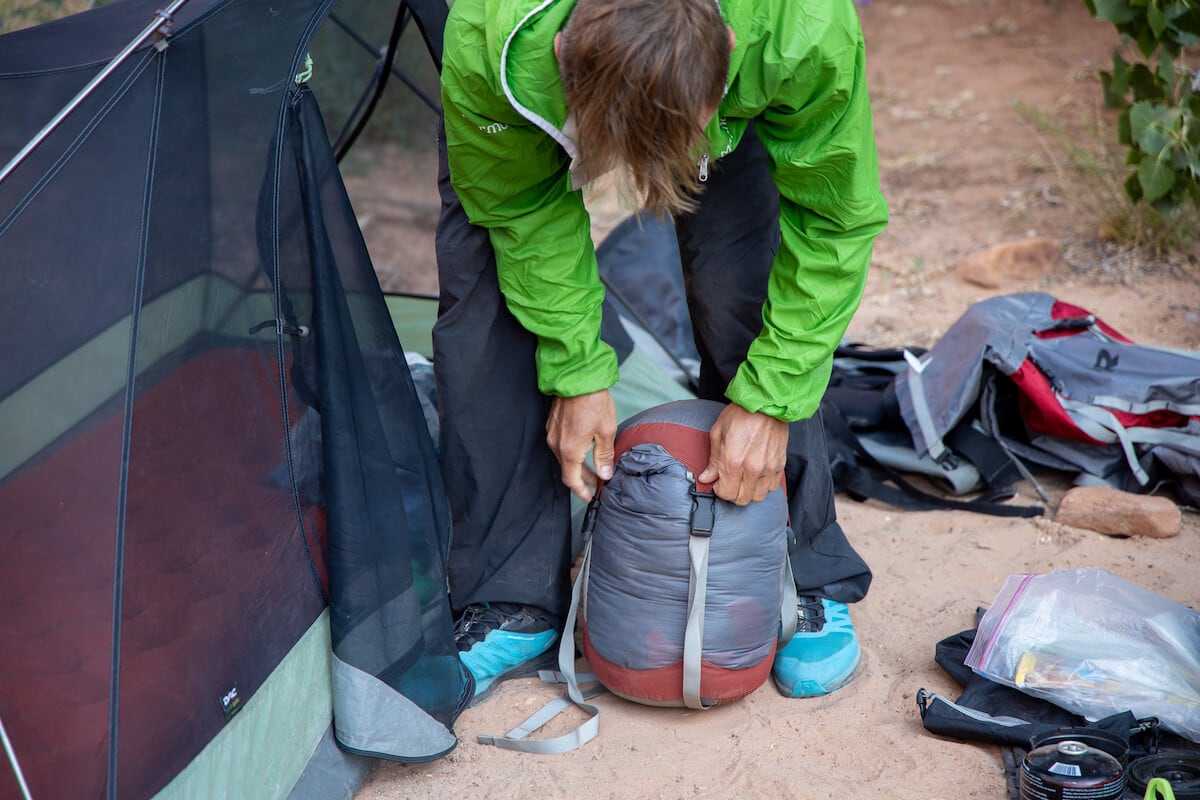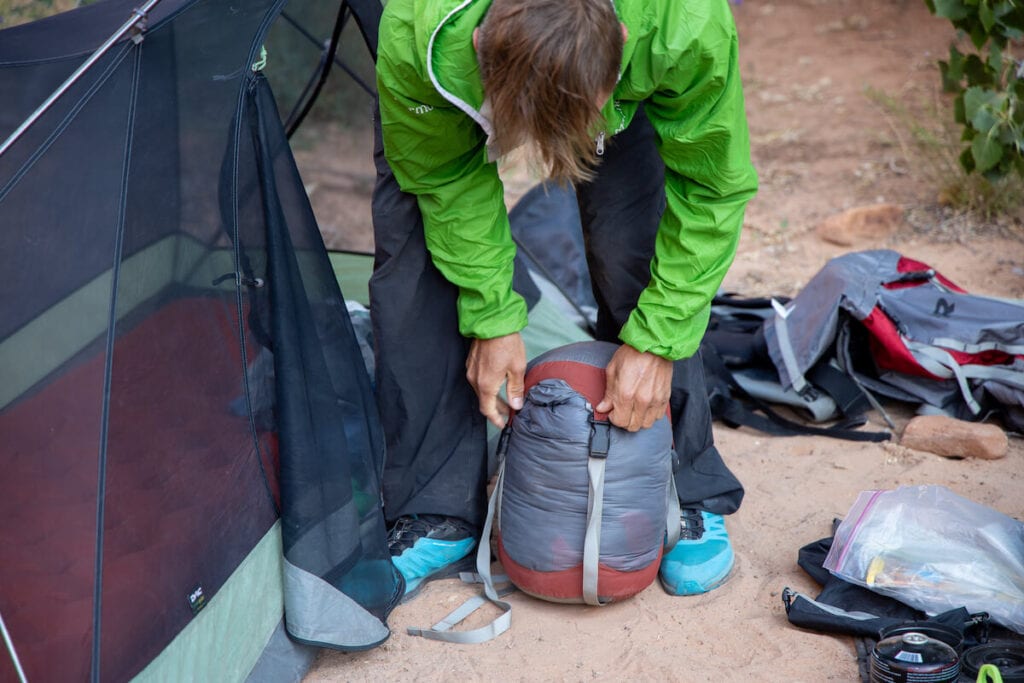 #5 – Save on REI Classes & Trips
Did you know REI offers a ton of different classes? From backcountry navigation, to bike maintenance, camp cooking and full-blown Wilderness First Aid courses, REI classes are a great way to improve your outdoor skill set. Some classes are even free, like the John Muir Trail course I taught a couple of years back at the Henderson store. For the fee-based classes, REI Members save $20-30 off the list price. Boom. REI Membership paid for.
REI also leads amazing trips all over the USA – from their Yellowstone and Grand Teton Hiking and Camping trip to their guided backpacking trip along California's Lost Coast. Members get a hefty discount on these trips too and you also get to meet other amazing Co-op members.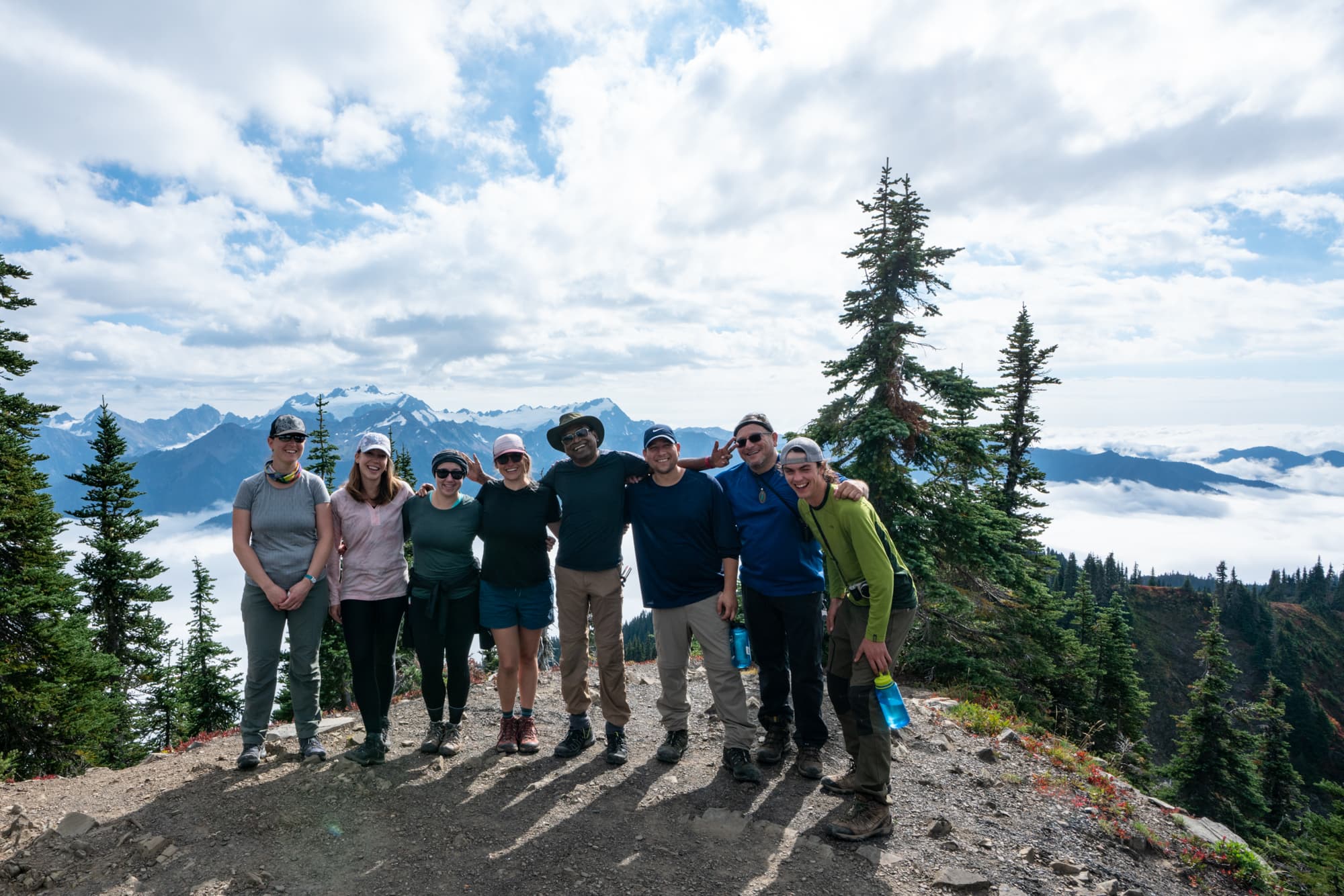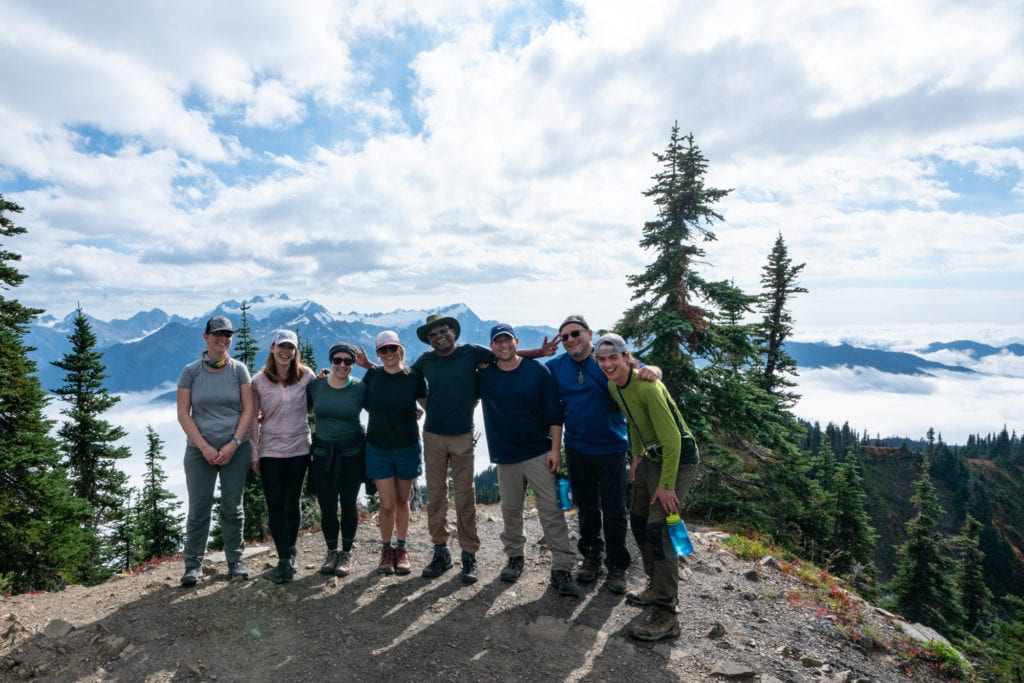 #6 – Outfitting Appointments & Gear Tune Ups
The folks at REI know how important it is to have gear that fits well and really works. So, as a lifetime member of the Co-op, you get access to virtual individual outfitting appointments with an REI expert to tune things up and make sure your gear is just how you like it. Whether you need your backpack adjusted or need to get outfitted for an Everest Basecamp Trek, the folks at REI will get you dialed. This is the perfect way to have one-on-one assistance to ensure you have the right gear for the right activity – REI can help you with anything from backpacking, kayaking, biking, roof racks for your vehicle, cross country skiing, and more! These appointments are 100% free and there is zero expectation to buy anything at the end (really).
Beyond helping you purchase the right gear, REI also helps you tune up gear in store. Did you know most REI stores have full-on bike and ski shops in-house? And even better: Members get 10% off these services.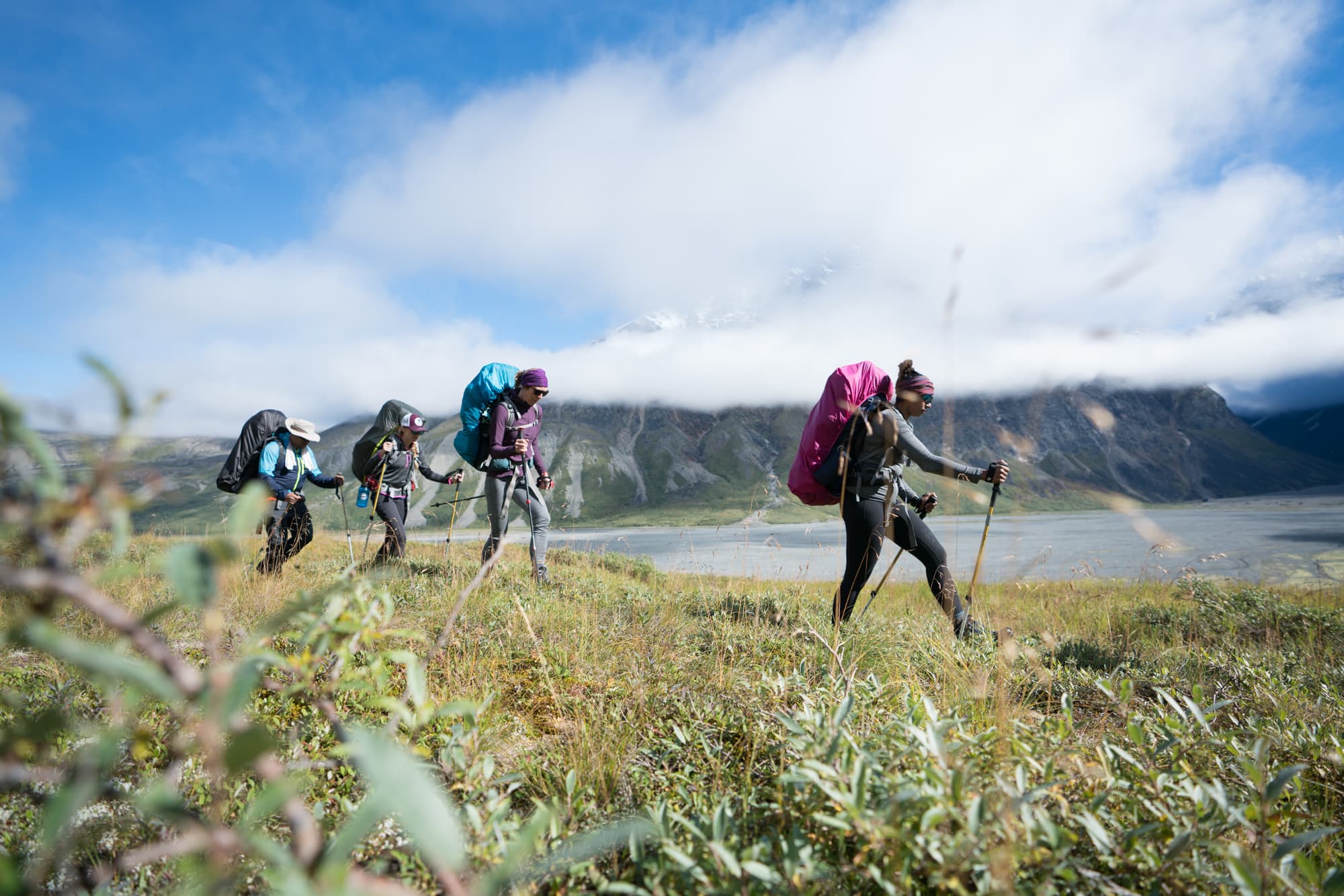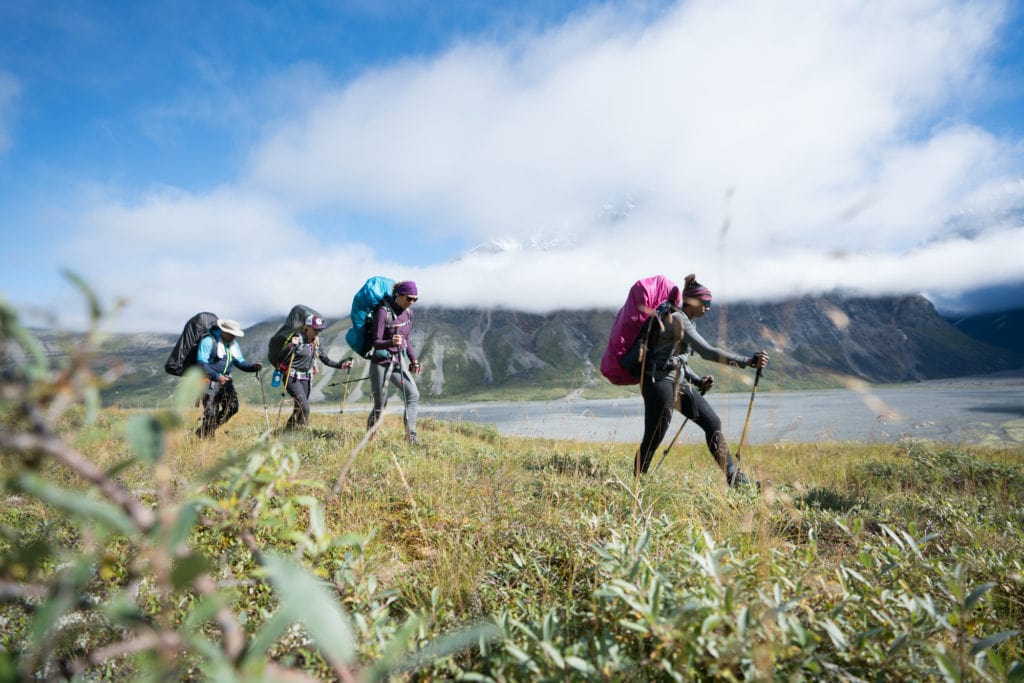 #7 – Discounts on Gear Rental
Want to try a new outdoor activity but don't want to commit to buying all the right gear? Traveling out of state for an adventure and don't want to fly with all your gear? You can rent gear from REI for all sorts of activities like backpacking, canoeing, climbing, and cycling. Don't have bike rack or a roof rack? REI rents that too. Although anyone can rent gear from REI, REI Members save up to 33% off all gear rentals.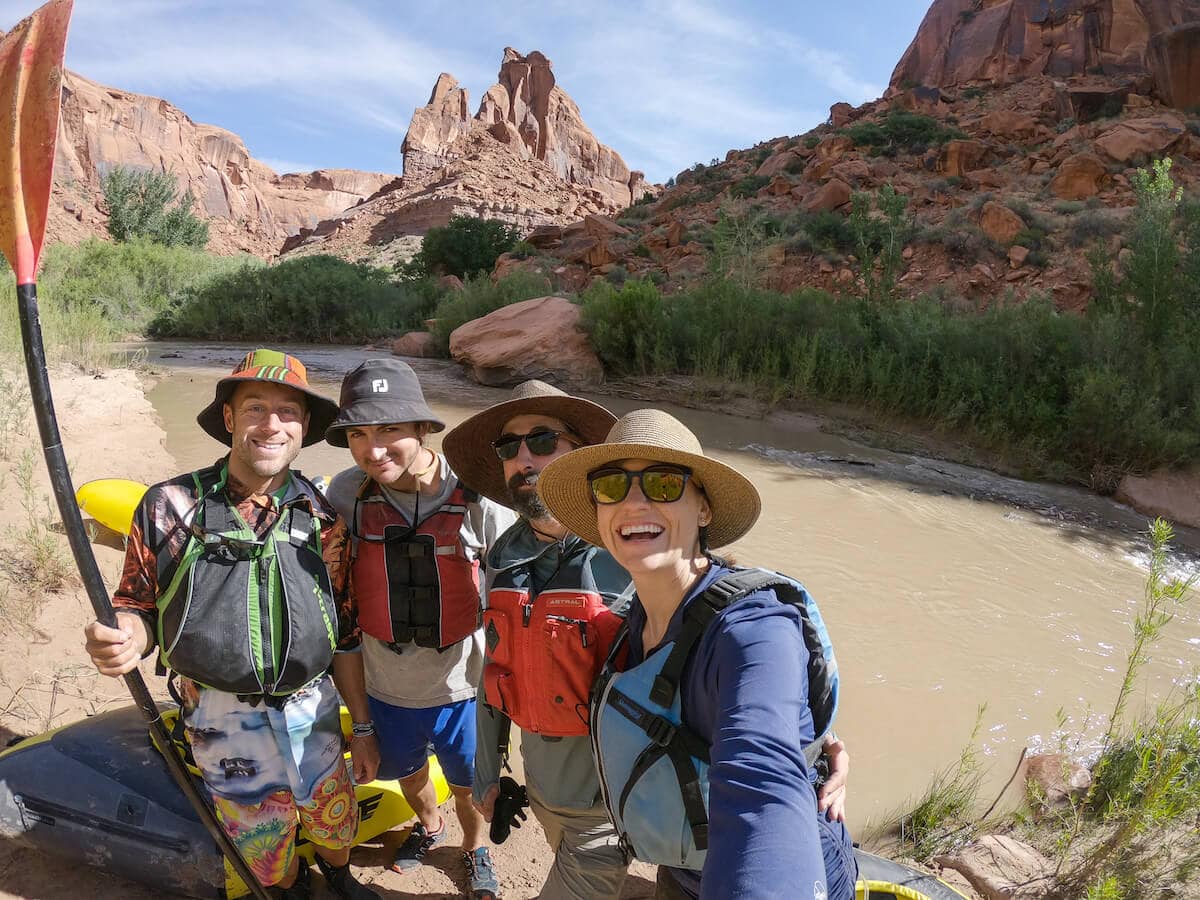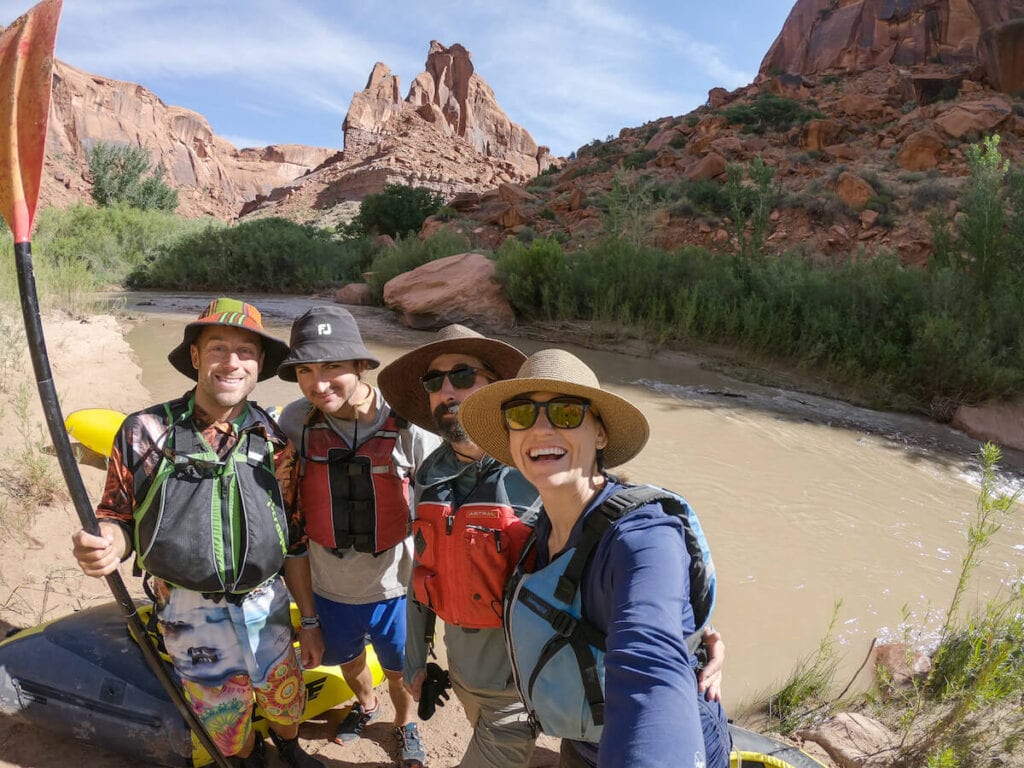 #8 – Your Membership Gives Back to the Outdoors
In 2020 alone, REI gave $6.3 million to support over 461 non-profit organizations. That means your membership and purchases are worth more than just the gear you buy. Through your membership and purchases, you're helping REI provide funding for parks, public lands, sustainable transportation, and efforts to "rewild" our cities with green spaces. So maybe a simple $20 membership isn't so simple when you think about it; it's a contribution towards a healthier, wilder, and better future for everyone.
In total, since 1976 REI has donated more than $77 million to its non-profit partners for outdoor stewardship projects. That's 70% of its profits going right back into the outdoor community, and as REI grows, their contributions do too. By being an REI Member, you are giving back and having a direct positive impact on the trails and parks in your community. As a Member, you also get to vote in their annual Board elections, having a direct impact on the decisions made by the coop. You can see a full list of partners and REI's full giving report here. Take a look, and there's a good chance you might recognize an organization or two in your town.


#9 – You Can Trade-In Your Used Gear
REI Co-op Members can trade in gently used outdoor gear in exchange for REI gift cards – what an amazing perk! REI accepts gently used gear that REI has sold in the past 6 years including most men's, women's, and kids' clothing and shoes, as well as gear like sleeping bags, backpacks and tents – you could receive up to 50% of the retail value. The best part? You can trade-in gear that you didn't even buy from REI (as long as REI also carries that product, of course). This is not only a great way to offload your used gear, but also reduce the amount of used clothing that prematurely ends up in landfill – a win for our planet!


#10 – You Will Be Part of an Inclusive Outdoor Community
This REI membership benefit doesn't have a price tag on it. REI advocates for people just as much as they do the outdoor spaces that we all enjoy. Plus, they have a strong focus on enhancing and uplifting their fellow outdoor enthusiasts by staying committed to keeping the outdoors a diverse and level playing field that welcomes everyone just as they are. And they put their money where their mouth is. For example, REI donated $100,000 each to the National Urban League and to the NAACP Legal Defense Fund, historic civil rights and advocacy organizations that work to fight injustice and inequality.
As we know, people of color have different experiences in the outdoors and it is our job to be allies to all who wish to enjoy the outdoors. REI also offers an online forum to connect Members and foster communication between members to share travel tips, gear recommendations, and more.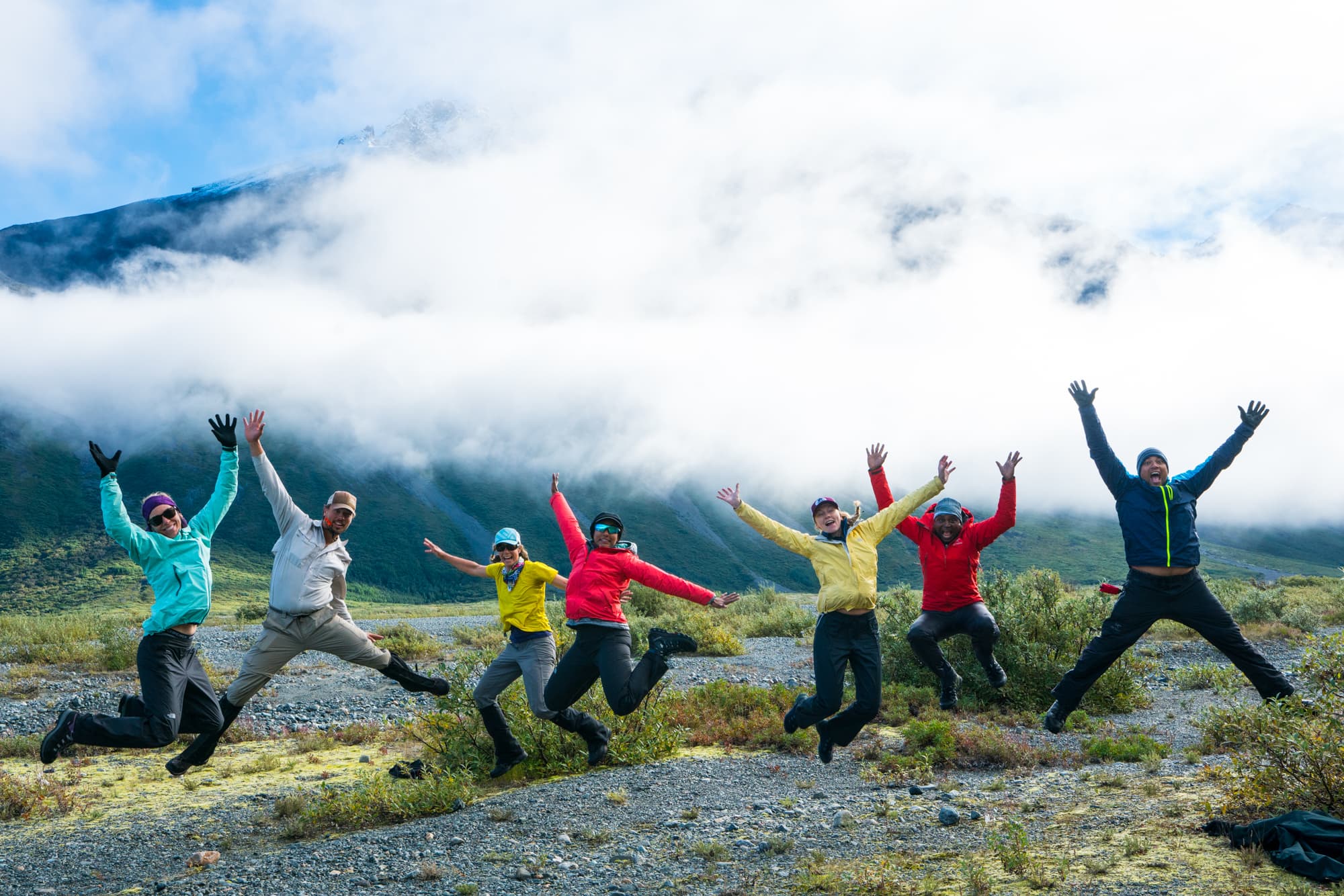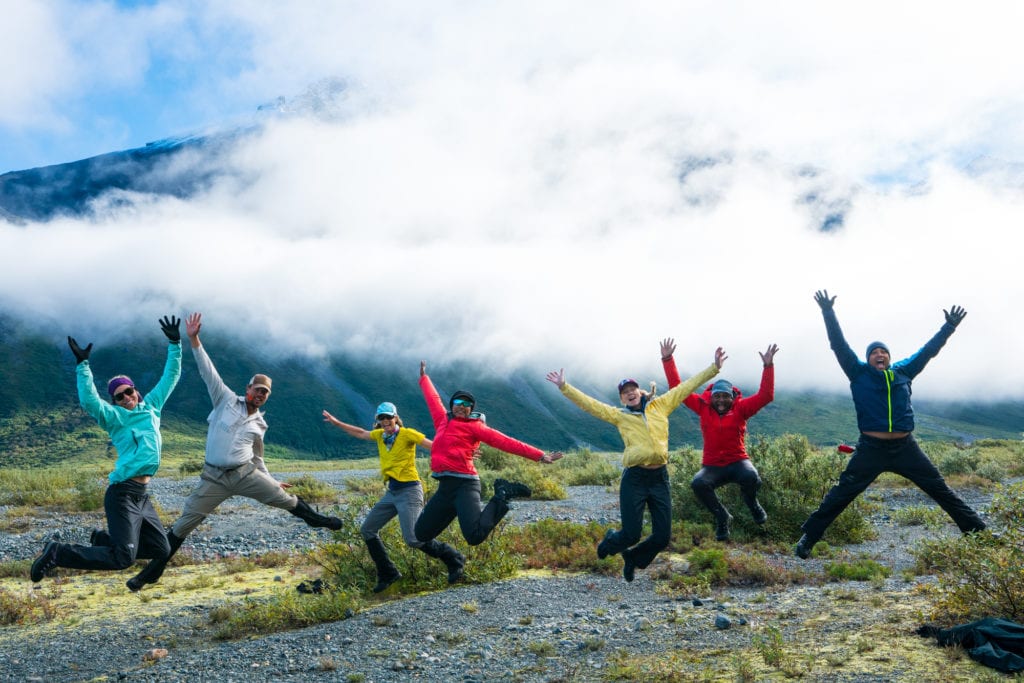 ---
Are you an REI member? If so, let us know in the comments what your favorite member benefit is! If you have any questions about REI's membership program let us know below!