6 REASONS TO BECOME AN REI MEMBER
This post about becoming an REI Member is sponsored by REI. All words and opinions are my own.
I became an REI member 12 years ago right when I finished college, and I decided I wanted to get more into camping. I remember being in the Seattle store buying my first Gregory pack. The guy in the green vest helped me stuff the pack full of sandbags, and then I walked around the store for a bit before I decided to take the plunge.
Two weeks later, I returned home from my first backpacking trip, and as it turns out, I didn't like the pack all that much. Luckily I bought it at REI and they have the best return policy, so I was able exchange it for something I found to be more comfortable.
Twelve years later, my $20 REI Membership has saved me well over $2000. The annual dividend, their no-questions-asked return policy, member only sales and coupons, and their outdoor skill workshops are just a few of the reasons I shop there and chose to become an REI Member. I even decided to get a part-time gig at REI in 2014 when I was first starting Bearfoot Theory, and I couldn't believe they gave me three weeks off to go hike the John Muir Trail – proof that the company practices what it preaches.
REI is a 100% member owned coop, and right now when you join the coop, you get a few extra bonuses.  In this post I share all of the perks you get as an REI Member and the Member benefits that keep me coming back after all of these years.
How the REI Membership Works
A lifetime REI Membership costs $20. It's a one-time fee and once you're in, you're in forever. You can purchase it online or in the store.
Right now, when you sign up, new members get a 20% coupon for 1-full priced item, an additional 20% off one Garage (*sale*) item, and exclusive access to to this member-only coffee flask. Hot toddies anyone? So if you buy $100 worth of new gear with your Membership, you save $20 with the discount, and the membership will already paid for.
 If you want to sign up, head to REI's website, add the membership to your cart, and use the code MEMLOVE at checkout to get your discounts.
Ok, now to the benefits….
#1 – Get 10% back on your purchases with your annual dividend
Every year in March, REI Members get 10% back on everything they've purchased over the past year, excluding sale items. A lot of people think the dividend just gives you store credit. You can, of course, use it in the store, but from July 1st on, you can actually go into any REI and pick up your dividend in cash.

The 2017 dividends were just made available last week, and my dividend was $137. Every year I look forward to this, especially as we head into summer, and there's usually some new piece of gear I've been eyeing. This year, I was in the market for some new hiking boots, so I used my dividend towards a new pair of La Sportiva Nucleo hiking boots. I was stoked to save $137 and wore them for the first time in Escalante last week. So far, they seem comfortable, breathable, and supportive….but if they weren't, I'd be taking them back (see reason #3 below).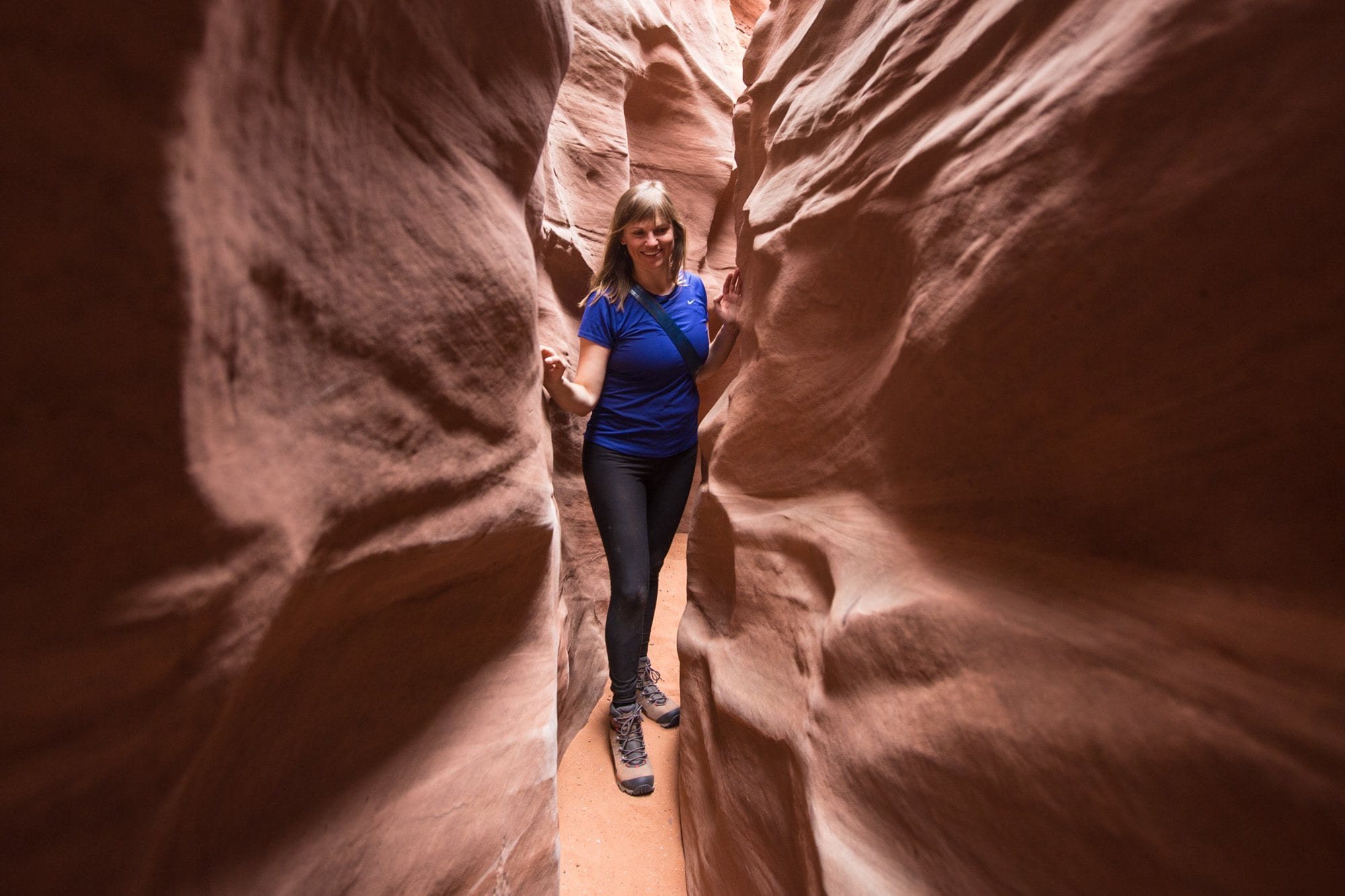 Photo: Kat Carney Photography
Another perk, immediate family members can also make purchases on your Membership. So if you aren't sure that you'll spend enough to make the membership worth it, share it with your parents, kids, or partner to cover the cost.
#2 – REI Member-Only Coupons
Throughout the year, REI has a number of sales, and during those sales they offer additional discounts to Members. As I mentioned, in the sale going on right now, Members get 20% off one full priced item and an extra 20% off an already discounted item. And it's not just right now. These special coupons are given to Members all throughout the year.
If you've been saving for a big ticket item, like REI's new Quarter Dome Tent, 20% off saves you $70. That's your gas money and food for a weekend adventure.
#3 – REI's Return Policy
I already mentioned REI's awesome return policy, but basically you have 1 year from the date of purchase to return something if it's not working out. This doesn't mean use and abuse your gear and return it 364 days later. But it does mean that you take those new hiking boots on the trail and if they are killing your feet, then you can return them for a full refund. Or that tent that ended up being just a little bit too small for you, your partner, and your dog on your first overnight outing? You can return that too.
This return policy applies to all REI shoppers, both Members and non-Members, but the benefit of being a Member is you don't have to have a receipt. You can show up with the item, and they can look up your purchase history with your phone number. So you no longer have to worry about holding on to your receipts.
#4 – Member-Only Garage Sales
So what does REI do with all that used stuff that gets returned? They sell it at their Garage Sales where you can score ridiculously good deals. The garage sales happen on weekends throughout the year. You gotta get there early, but those who make the effort end up with some awesome new gear, including kayaks and skis, for 70% off.
#5 – Save on REI Classes & Trips
Did you know REI offers a ton of different classes? From backcountry navigation, to bike maintenance, camp cooking and full-blown Wilderness First Aid courses, REI classes are a great way to improve your outdoor skill set. Some classes are free, like the John Muir Trail course I taught a couple of years back at the Henderson store. For the fee-based classes, REI Members save $20-30 off the list price. Boom. Membership paid for.
REI also leads amazing trips all over the globe – from their new women's only hiking trips to New Zealand to their Mount Kilamanjaro climbing trips. Members get a hefty discount on these too.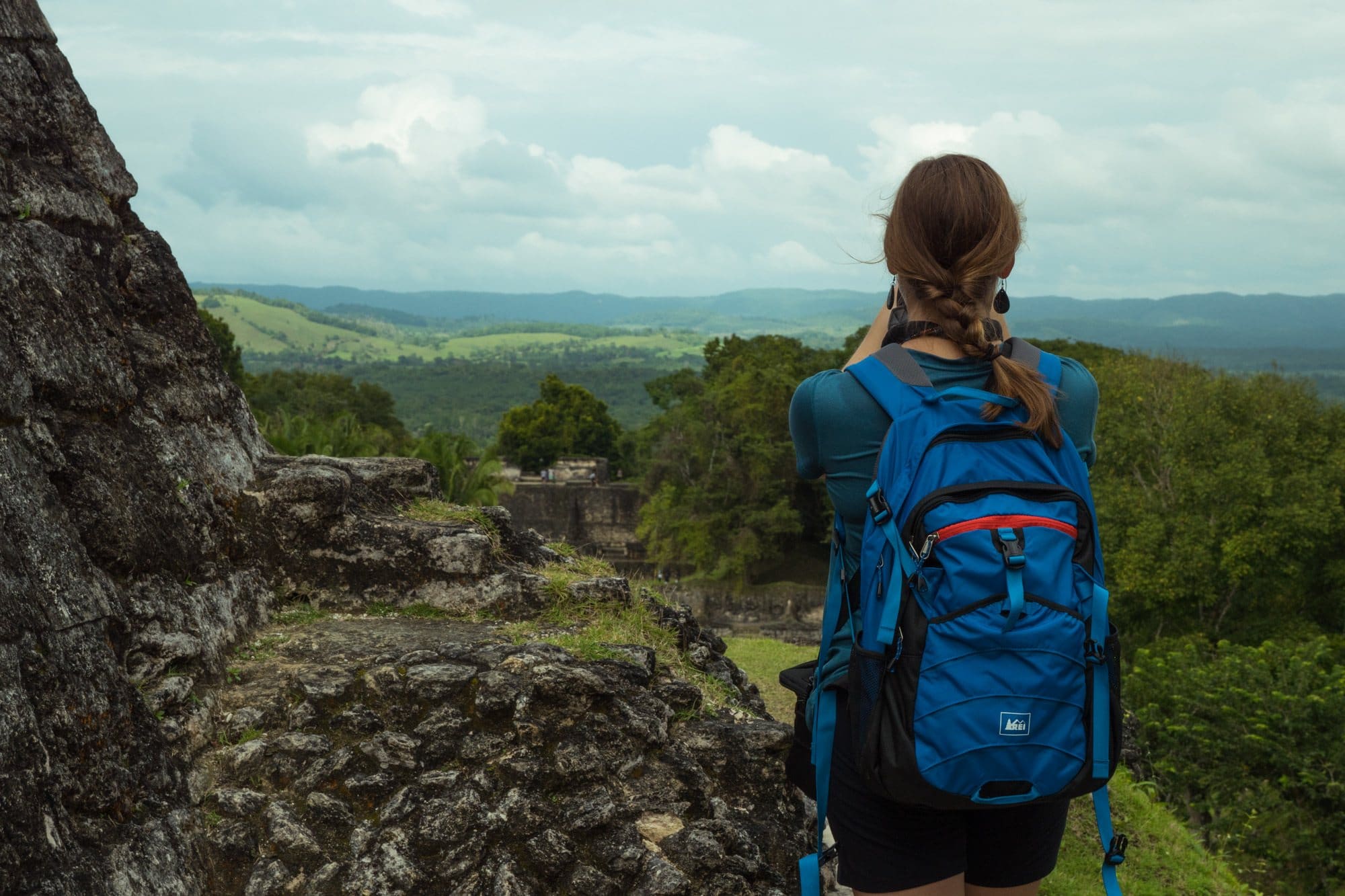 #6 – Your Membership gives back to the Outdoors
REI is a green company. Since 1976, through its Members, REI has donated $77 million to its non-profit partners for outdoor stewardship projects. That's 70% of its profits going right back into the outdoor community, and as REI grows, their contributions do too. By being an REI Member, you are giving back and having a direct positive impact on the trails and parks in your community. As a Member, you also get to vote in their annual Board elections, having a direct impact on the decisions made by the coop. You can see a full list of partners and REI's full giving report here. Take a look, and there's a good chance you might recognize an organization or two in your town.
GOT QUESTIONS ABOUT WHETHER THE REI MEMBERSHIP IS WORTH IT? LEAVE A COMMENT BELOW, TWEET ME, OR WRITE ME A POST ON FACEBOOK.