Welcome to the Van Life Roadmap
Welcome to the Van Life Roadmap, Bearfoot Theory's free online course that walks you through the process of building and moving into a van from start to finish. Your journey starts now!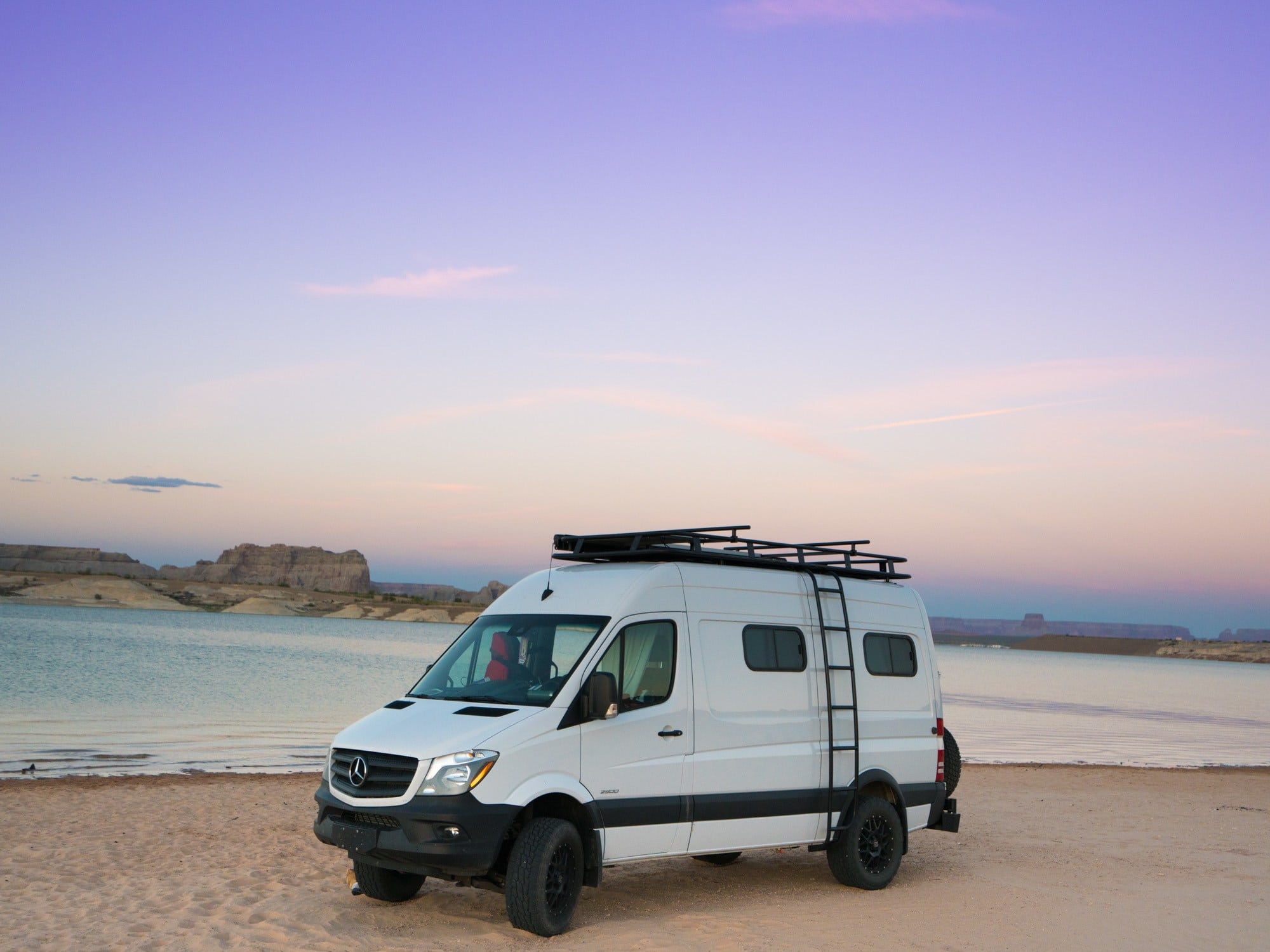 Hey there! My name is Kristen, and I'm the founder of the outdoor travel blog Bearfoot Theory and the Open Roads Van Life Festival. Welcome to my 170″ 4×4 Sprinter Van that I spend more than 250 nights a year living in.

First a huge congratulations for taking this step towards a life of freedom and adventure! Van life has opened me up to an entire new way of living, and I'm so excited for you to start this new chapter in your life.

Whether you are considering part-time or full-time van life, investing in a van is a process full of big decisions. Navigating the many different options, set-ups, products, and figuring out how to make it work can feel overwhelming. So, consider this your road map. This comprehensive step by step course will walk you through every single one of the major decisions you'll need to make and give you the essential foundational knowledge you need to move forward with confidence.
Before we dive in, I want to share the story of how I ended up with a van. It was spring of 2015, and I was living in Las Vegas. I was on my way home from a backpacking trip through the Paria Canyon in Utah. It was late at night, and I was driving past the North Rim of the Grand Canyon where I had never been, in my Subaru. I thought about stopping, but the weather was pretty dire, it was dark, and I was solo. Plus I had a bunch of photos from my backpacking trip that I was eager to edit. So instead of making the detour, I drove home.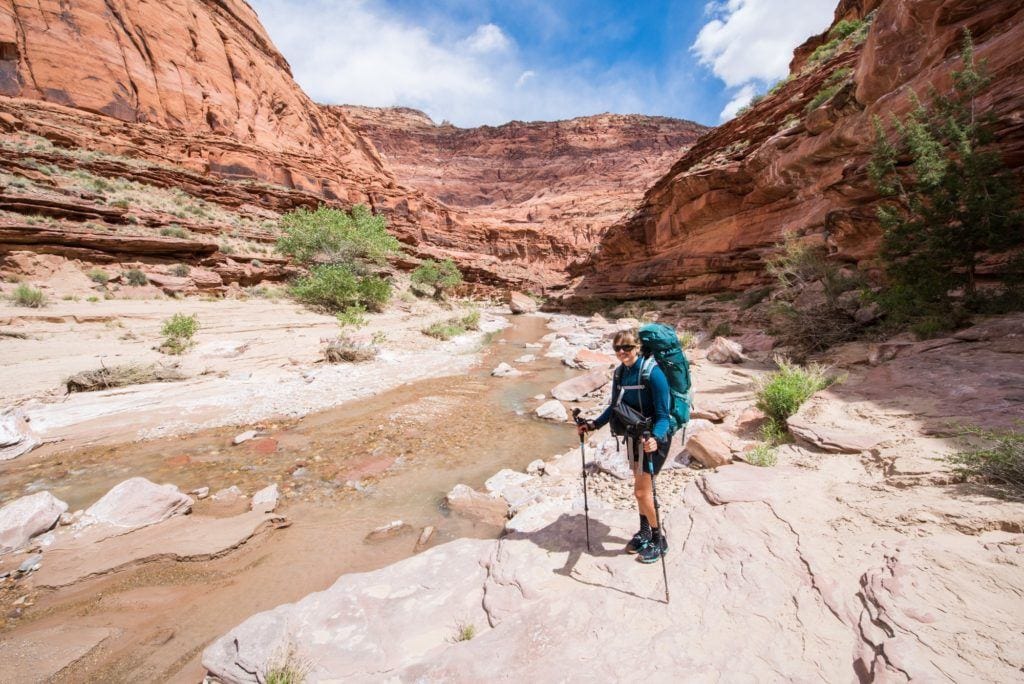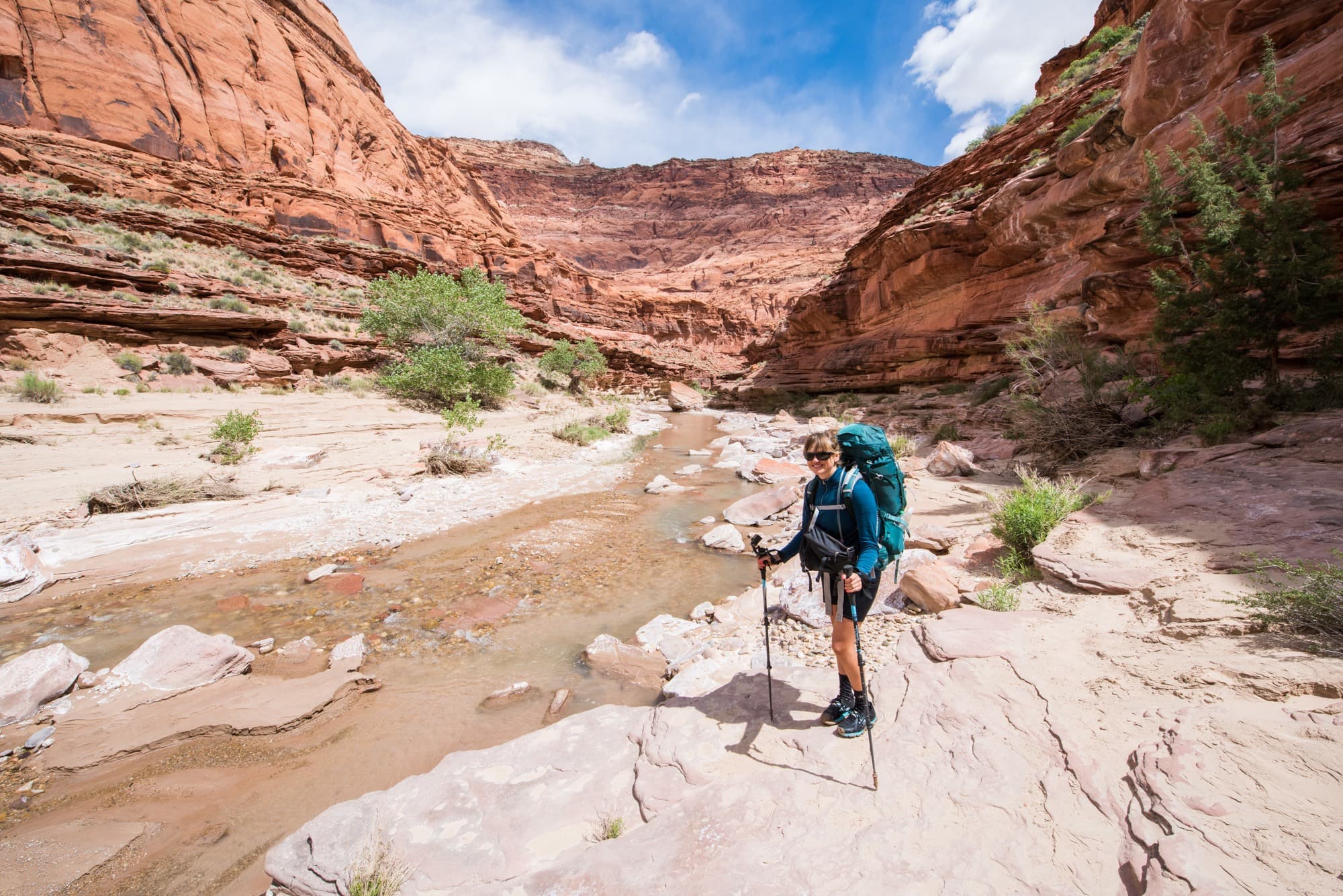 After that, I started to think about getting a vehicle that I would feel more comfortable and safe in as a solo female, to both live and work out of. I looked at travel trailers, old Sportsmobiles, and even Volkswagens, but nothing seemed to fit the bill for me.
A couple of months later, I was at a wedding, and one of my friends mentioned they had ordered a 4×4 Sprinter Cargo Van and had plans to convert it into a camper. I started looking at photos online, and I instantly knew this was the type of vehicle I was looking for. A few months later, I had a van on order and was making plans for my own conversion.
Taking inspiration from the tiny house movement, I wanted my van to be the van equivalent of a tiny home – beautifully designed, but a lot more mobile and capable than a tiny home. I found a builder on Instagram, whose style matched my vision. Remember, back in 2015, conversion companies were much fewer and farther between than they are now.
We worked together to bring my floor plan and design vision to light, but a lot of SUPER important factors were neglected along the way. For example, the layout didn't leave enough room for adequate water storage, so I ended up with a water tank on the outside of the van, which made winter travel in the van less feasible. I also had a full indoor shower WITHOUT a water heater, which is something I had to add after the fact in order to make the shower useable.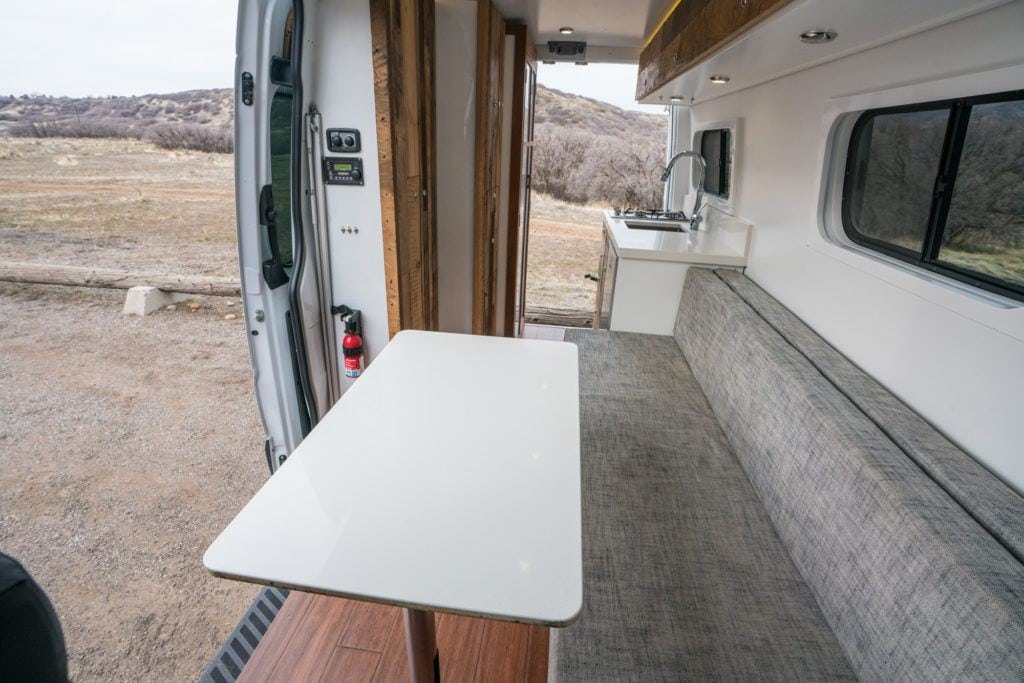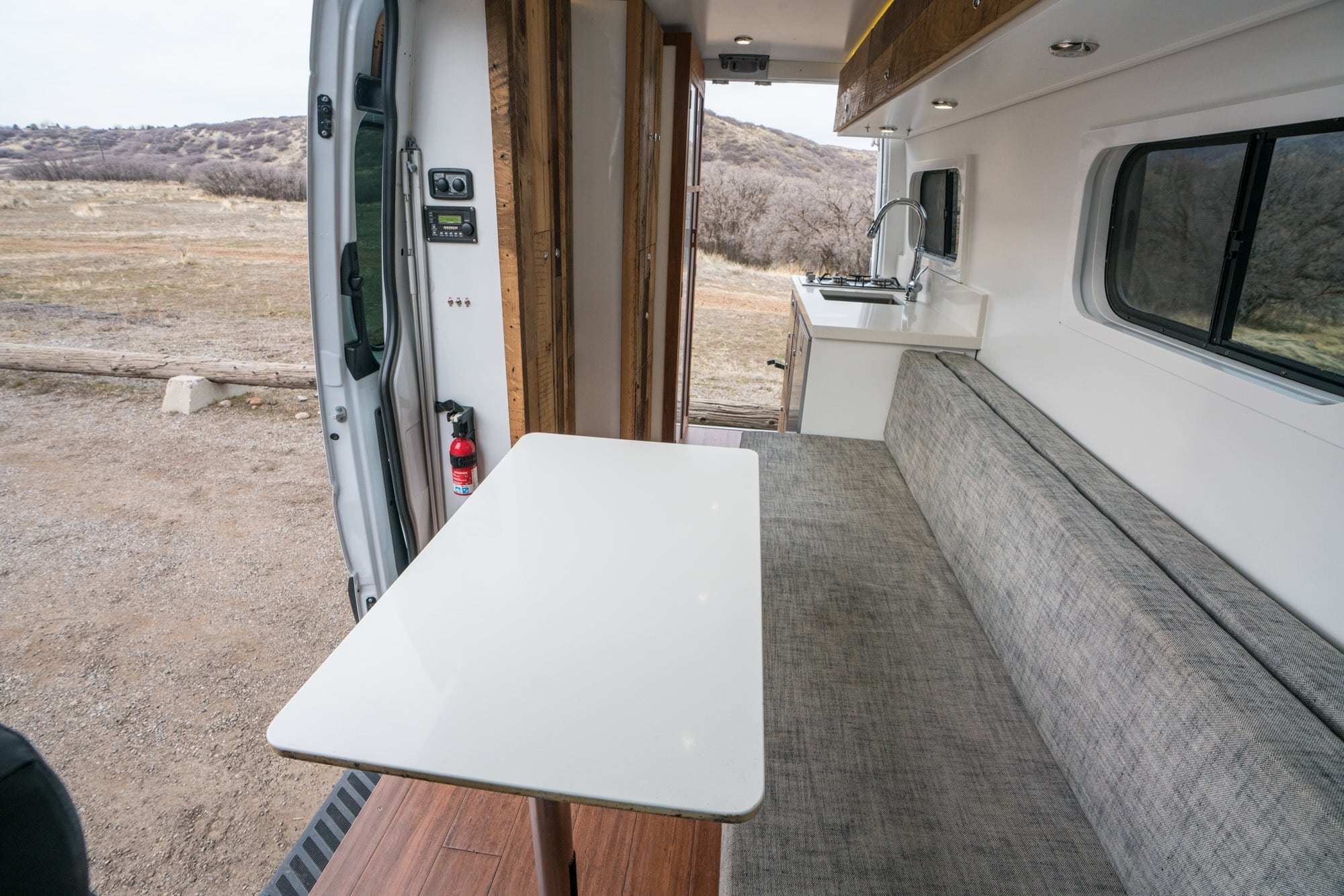 I also didn't think about how I'd travel with bigger gear items, like bikes. While the van was absolutely beautiful, it wasn't the off-road ready, gear hauling adventure-mobile I was hoping for.
New to the whole van life thing, I look back and realize I didn't really know what I wanted, and the builder I chose was inexperienced and unable to steer me in a smart direction. He was also unprofessional, which I blame myself for not realizing before I signed a contract.
After putting 30,000 miles on that van and learning a ton in the process about what I really wanted, I decided to sell that van and start over. If I only had the knowledge going into the process with my first van that I have now, I would have saved myself a ton of time, money, headache, and stress.
Now two years and another Sprinter later, the van I'm currently living in is exactly what I want. It is a well built, highly capable machine with a smart, functional layout. I have a permanent bed, a place to eat and work, plenty of storage, and a spacious galley. It provides for my personal needs and makes living on the road as easy, convenient, and fun as possible.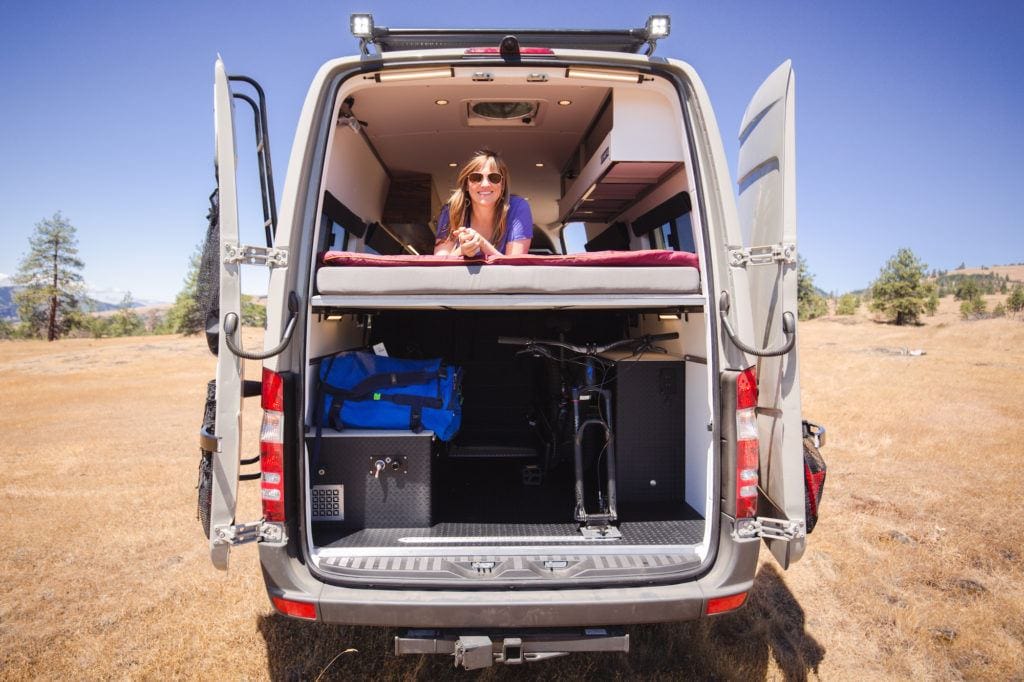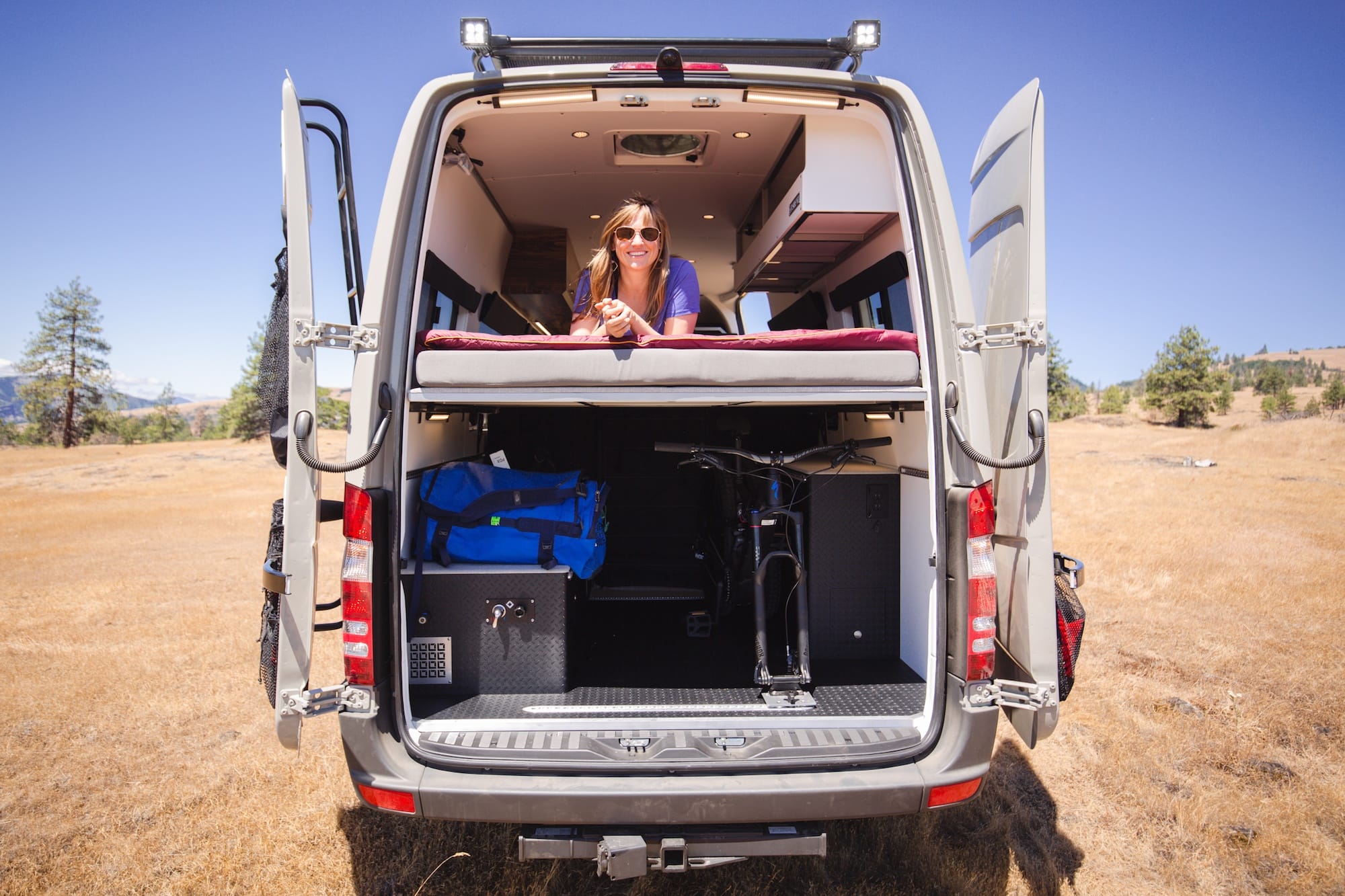 The goal of the Van Life Roadmap is to help you end up with the van you actually want the first time around. Whether you are going to DIY, hire a conversion company, or buy used, you'll finish this course having a clear picture of what you want in your home on wheels, and just as important – what you don't want.
Once you have the specifics of your van dialed, we'll walk you through the transition process. You'll get answers to questions like what to do with all of your stuff, how to handle insurance, and how to make ends meet on the road. And of course, you'll learn a ton of pro-tips for traveling like a seasoned van lifer. No more Walmarts. No more $35 a night campgrounds. Instead, when you take off, from day 1, you'll know the ins and outs of finding amazing campsites, things to do, and essential amenities you need on the road.
Before diving into the good stuff, in the next lesson, I'm going to share some important course logistics with you to help you get the most out of your Van Life Roadmap.

Course Logistics
There are a total of 6 modules, each covering different topics that will prepare you for van life. We will slowly be releasing all of the lessons over the upcoming months.
In Module 1, we'll cover how to choose the right van. We'll go over the pros and cons of different vehicles, buying used vs new, and DIY conversions vs hiring a conversion company.
Then, in Module 2, we get down to the nitty gritty of planning your conversion. We'll talk about how to determine your priorities so you know what you want, and don't want, in your van, and we'll dive into each aspect of the build out so you have the information you need to make informed decisions – this way, you end up with a van that you love and that fits your lifestyle and budget. This is by far the beefiest module of them all, but I'll take you through it one step at a time. We'll cover everything from layouts and flooring to options for kitchens, beds, cabinetry, galleys, bathrooms, and everything in between.
Next, we'll move onto transitioning to van life in Module 3. We'll discuss tips for packing, downsizing, simplifying your routine, and how to handle the logistics of being on the road like insurance, storage, getting mail, and bills.
In Module 4, we'll go over what your first few weeks on the road will look like including key van life skills like finding free campsites and amenities, how to stay connected and get internet access, and more.
In Module 5, we'll talk about how you can make van life sustainable including how to save money on the road and options for working while on the road.
Finally, in Module 6, we'll talk about cooking in the van and how to simplify both the cooking and cleaning process.
This is a self-paced course so while we'll be covering a lot, there is no need to feel rushed. You can complete everything at your own pace, as we release the lessons. If you are brand new to this process, I encourage you to go in order. However, if you already know what van you want and have a solid idea of your layout, feel free to jump around.
In each module, you'll find relevant resources and worksheets linked below each video, along with a transcript of what's covered in the videos.
Thank you for joining this course. I am so grateful that you are here, and I'm so excited for where this course will take you.
---
Share this blog post on Pinterest!