Maintaining and building relationships while living van life can be both rewarding and challenging. There are extra things that need to be considered when sharing such a small space with a significant other including carving out alone time, being extra respectful of personal space, and dialing in communication. There are also amazing bonuses for van life relationships such as sharing beautiful sunsets from the comfort of your van and having plenty of time to think and dream about the future from the front seats.
In this lesson, we'll talk about how to manage relationships while you're traveling in a van. We'll get into how to maintain partnerships while living together in less than 100 square feet and also how to maintain and manage other relationships in your life, like friends and family.
All of these relationship dynamics can shift after traveling for an extended period of time, so we'll also share some tools to practice in order to maintain healthy, supportive relationships with the people you love.
Tips For Living in a Van with your Significant Other
First, let's talk about traveling with a partner. I'm frequently asked about how to maintain relationships while living in a van with your significant other and how to avoid fights. Understandably, this is a popular topic because living in less than 100 square feet is not exactly normal for most people. Most couples have a lot more time apart or at least have the option to be apart. But, in a van, that isn't always an option. Living in a van with your partner will take some getting used to, but if you both put the effort in, your relationship can actually grow stronger and deeper than before.
1. Be Flexible
First, both people will need to understand that life will be different than you're used to when you hit the road in your van. That sounds like a no-brainer, but these differences can affect your mood, energy level, and relationship, especially in the first couple of weeks on the road. Be considerate of this as you're settling into a new way of living. Some things you're used to in your current daily routine won't be readily available, like privacy, personal space, and separate cars.
It's helpful to have extra compassion and patience for your partner and yourself while you're both learning how to be yourselves and a couple in the van.
2. Prioritize Needs & Wants
Second, just like you've prioritized needs and wants for your van design, gear, and storage – it's equally important to make a list of priorities for your individual needs and wants.
Taking some advice from the other ladies on the Bearfoot Theory team, consider making individual lists and a couple's list to set realistic, achievable expectations for yourself and each other. The purpose of this is to create healthy boundaries by laying out what you need to stay balanced as an individual, which will, in turn, help you achieve your relationship goals.
For example, if slowly sipping your coffee while reading emails is an important part of your morning routine, but your partner likes to get up and exercise right away – make it a priority that most mornings you both use that time for what you want.
Sometimes this is easier said than done if you're moving around a lot, but learning to honor and respect your needs while also respecting your partner's needs is an important element to maintaining a healthy relationship in the van.
3. Communicate Clearly & Effectively
Third, and probably the most important: communication! Communication is key to achieving and maintaining a healthy, happy van (and relationship of course). Some social media van life accounts often make it appear like everything in a van is perfect all the time. But if you ask most van lifers, they'll tell you that in reality, things are less picturesque and dreamy on the day-to-day.
Sometimes things get hairy in the van between two people, especially when you're hungry and tired and haven't found a place to park for the night. Learning how to effectively and calmly communicate with your partner can help prevent issues from arising and solve issues faster when they do come up.
4. Take Time for Yourself
Fourth, take some time for yourself whenever possible. This is easier said than done for a lot of van lifers, because again, you won't have your own car and you might be in a different place every day. Depending on the lifestyle you'll be living, try to carve out some solo-time, like 30 minutes or an hour every day, or even a whole day on occasion.
Maybe this means that you take a solo walk in the morning or set up your yoga mat outside while your partner is working inside the van. Try to find a realistic way to make it work based on your individual priority lists and travel plans.
5. Contribute Equally
Van life isn't all fun and games, unfortunately. Whether it's cleaning, repairs, cooking, or long drives, you both should contribute to the tasks you enjoy most to keep your van life relationship as smooth and stress-free as possible. For example, my partner likes organizing and cleaning the garage, while I take care of the front of the house.
I make coffee every day and make the bed, and my partner puts away the camp stove and camp furniture. He makes dinner while I work on the blog. He doesn't step on my toes, and I try not to step on his when it comes to this division of labor. By taking responsibility for specific tasks, you can avoid arguments about whose turn it is to do what.
6. Have Fun!
Lastly, always return to the things that bring you joy. This goes for both individuals and couples. What activities bring you joy personally? Make time for these as often as you can. What brings you joy as a couple? Even though you'll be spending up to 24 hours a day together, remember what inspired you to travel in a van and make time for special activities you love to do together.
Depending on personality types and relationship dynamic, sometimes people do better with more space and that's okay. That's why it's important to respect what you both need as individuals, in order to be happier together in the van. While living in a van might not be conventional, traveling together is an opportunity to experience some of the greatest adventures together!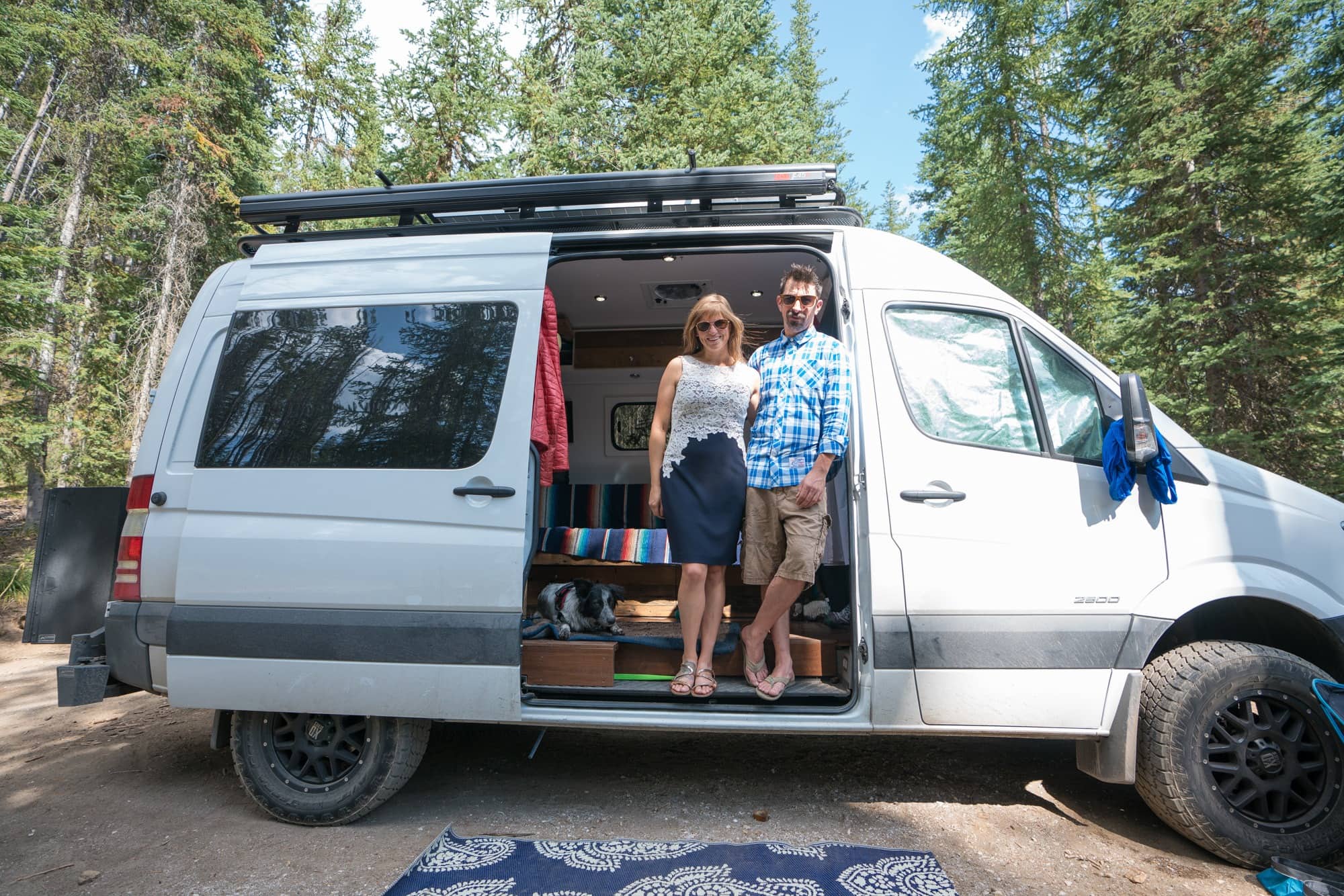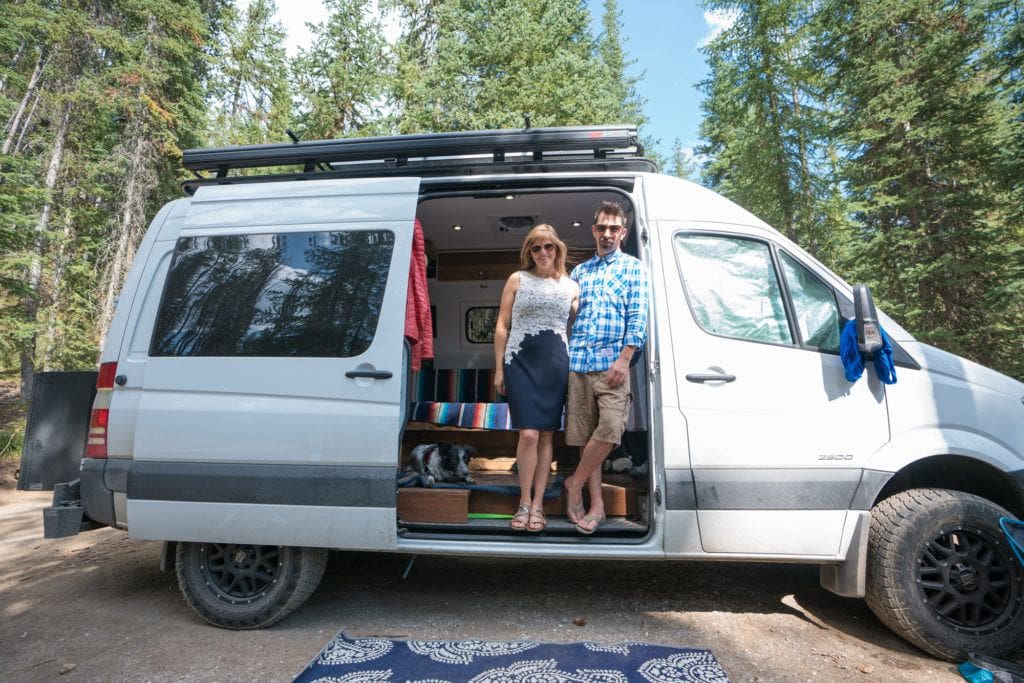 ---
Tips for Managing Relationships with Family and Friends
1. Call & Text Often
Establishing a support system with friends and family is essential, especially if you plan to travel for a long time. Your friends and family might not "get van life" and that's ok. Finding the time to call and text with those people in your life who are most important to you is an opportunity to share what van life looks like on a day to day basis.
Those long stretches of driving are the perfect opportunity to have meaningful conversations without feeling rushed, and remember if you ever need extra support those people are only a phone call away.
2. Visit People You Care About
One thing I absolutely love about van life is that it gives you the freedom and flexibility to visit people you care about. If you live full time in your van, you no longer have to buy expensive plane tickets to fly home on busy holiday weekends, and your vacations aren't restricted to a couple of weeks a year. That means you can visit those important people without time constraints.
Plus, you won't be a burden on them when you do visit, as you'll have everything you need to be self-sufficient and can always sleep in your van. For these reasons, if you do make the effort and take the time to visit, I'd argue that van life can actually improve your relationships with your family and friends.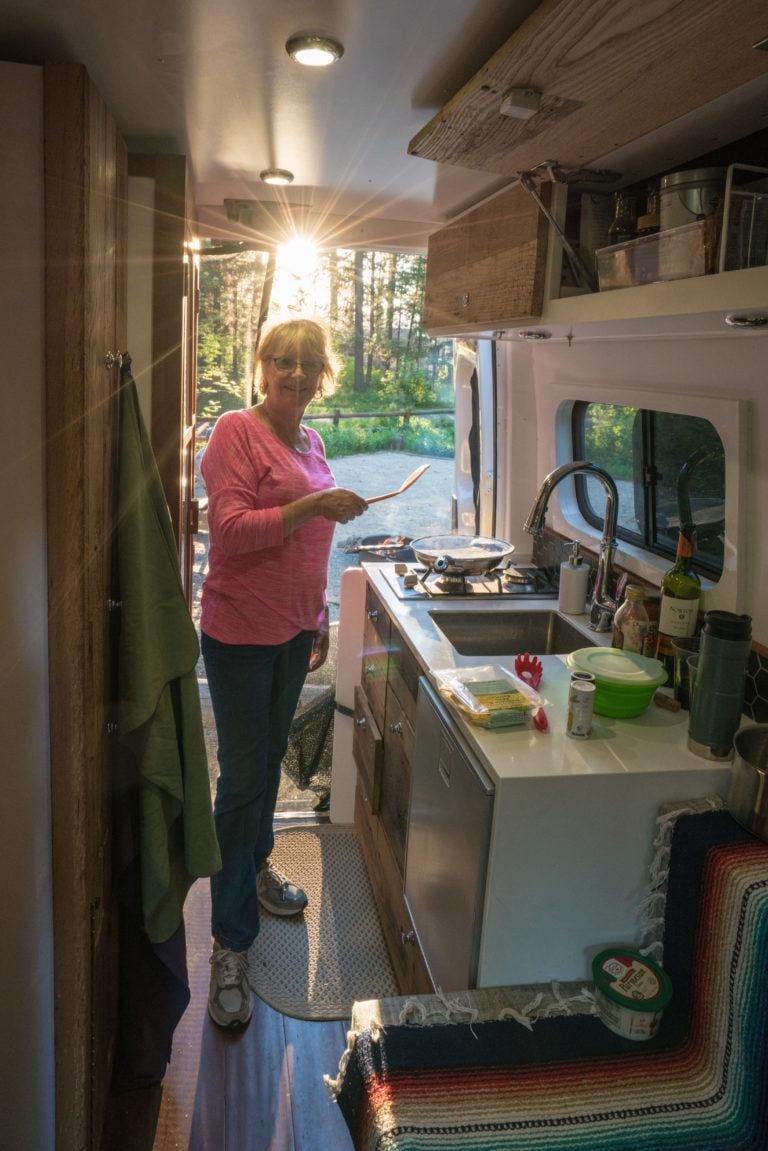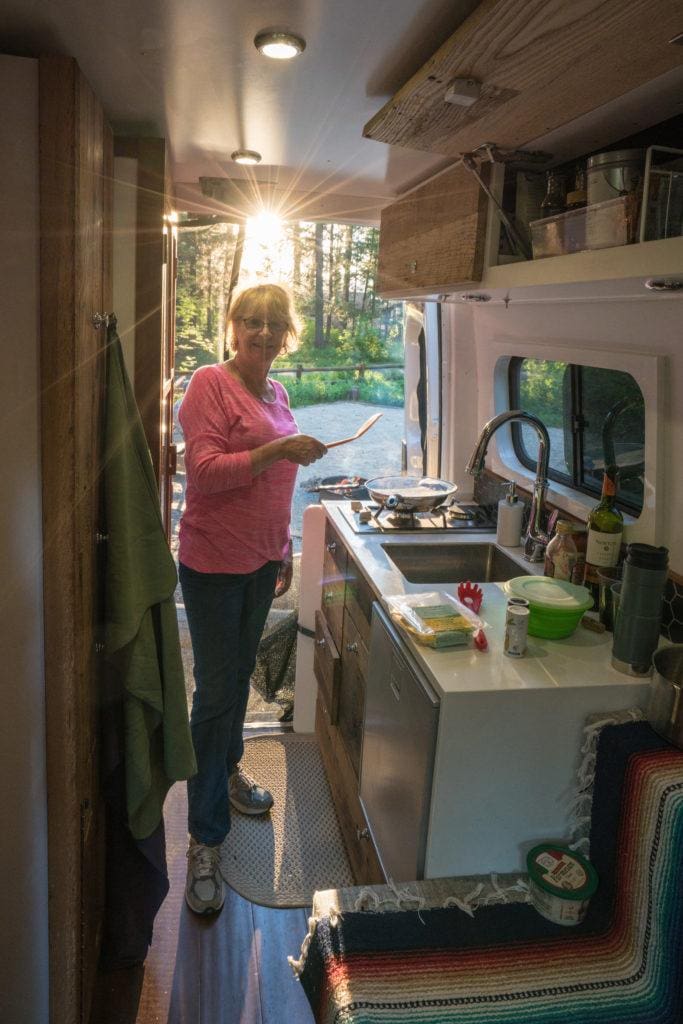 ---
If you want to jump around to other lessons in Module 4, here are other van life topics we cover (more coming soon!):
What is the best thing about living van life with your significant other? What is the most challenging thing? Share your questions, tips, and experiences down in the comments, and make sure to sign up for course updates here.