If you're on the lookout for tasty, healthy meals that are easy to whip up in a van, in this blog post I share my go-to plant-based breakfasts for van life (or car camping). These vegan breakfast "recipes" are simple, quick to prepare, and help you avoid too much clean up if you're trying to conserve your water supply in your camper van. I call them "recipes" because you can easily adapt them to the ingredients you have on hand or to suit your personal preferences.
For more van life cooking tips, click here.
Check out my favorite plant-based breakfast recipes for van life below!
Easy Vegan Van Life & Camping Breakfasts
Non-Dairy Yogurt Bowls with Fresh Fruit & Granola
This is a well-balanced plant-based breakfast that provides fiber and carbs to fuel your day. Throw on some hemp or flax seeds for a boost of protein and omega-3s.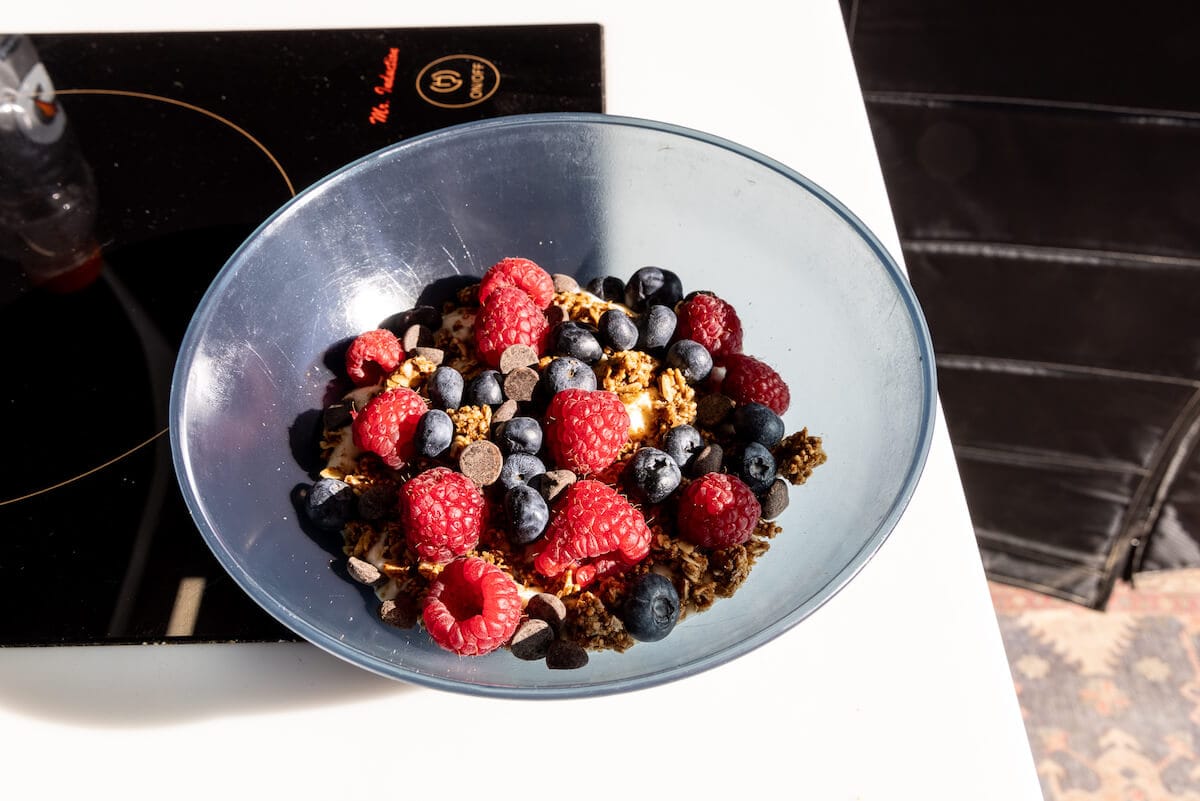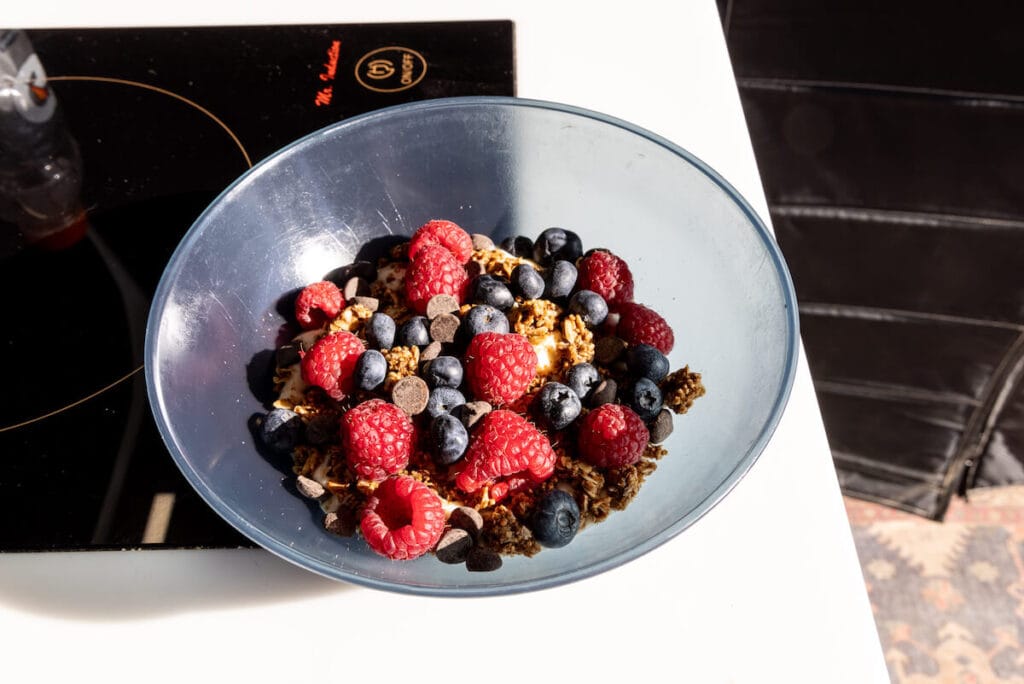 Quinoa Breakfast Bowls
For my plant-based breakfast quinoa bowls, I like to make a big batch of quinoa (2-3 cups uncooked). Then when it's breakfast time, I throw some in a pot with some non-dairy milk and reheat on low. You can buy quinoa at any store (including Costco) and cook according to the directions on the package. If you don't want to use quinoa, you can also make this with rolled oats, where all you have to do is add a little bit of boiling water and let it sit for a couple of minutes.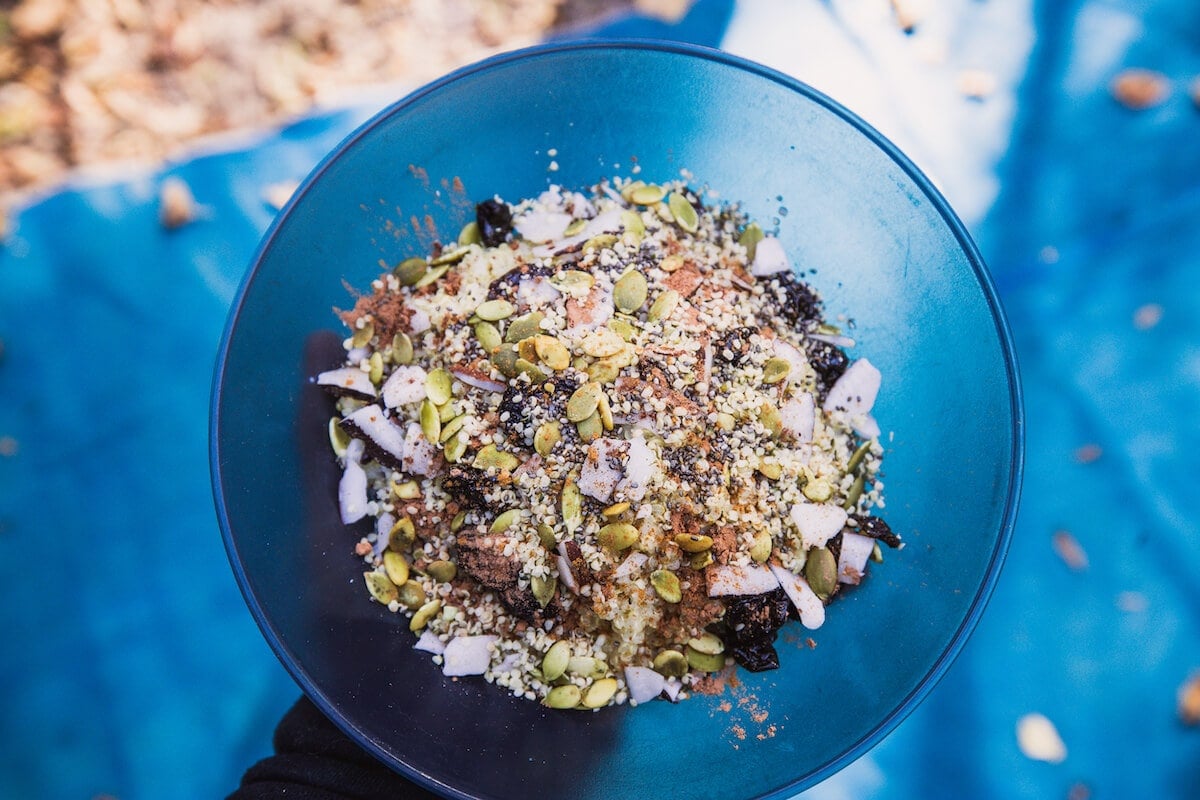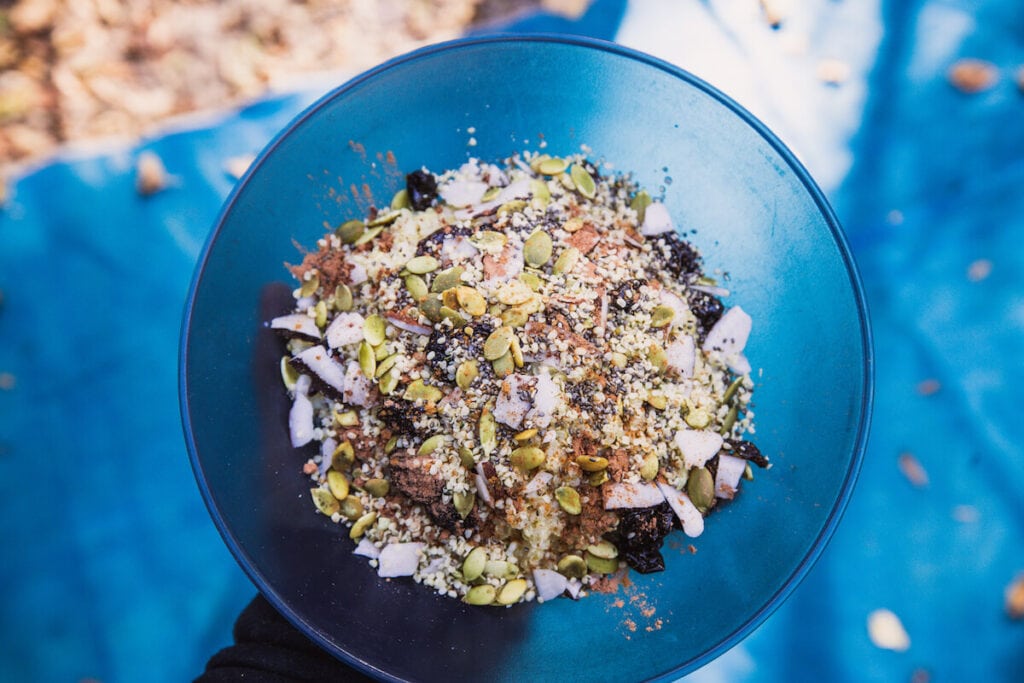 Grilled Bagels
Most van lifers don't have a toaster in their van, including me. However, I'm an absolute sucker for a good bagel, so I had to find a way to make one of my favorite plant-based breakfasts sans toaster.
This isn't the healthiest option on the list, so I treat this breakfast as a treat. All you have to do is melt some vegan butter in a pan (or spread it on the bagel first), then grill it butter side down in a frying pan. Watch the heat as some of the vegan butters burn easily.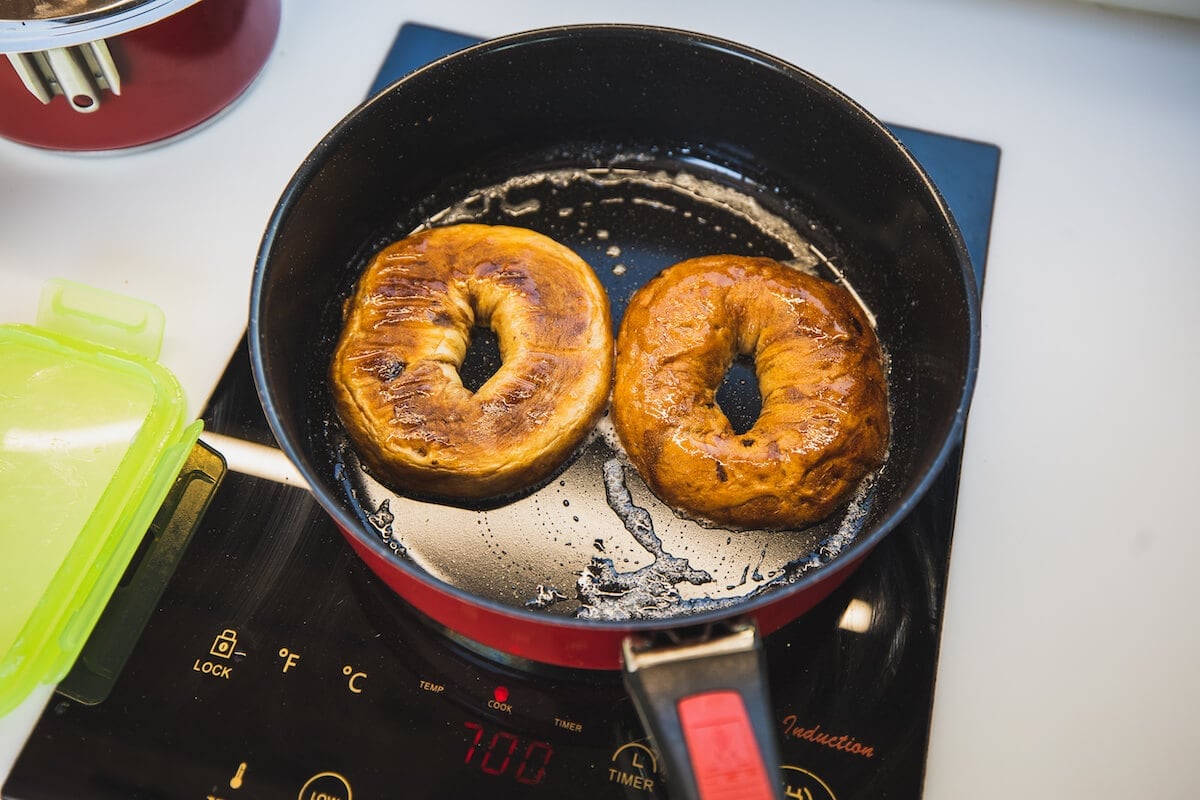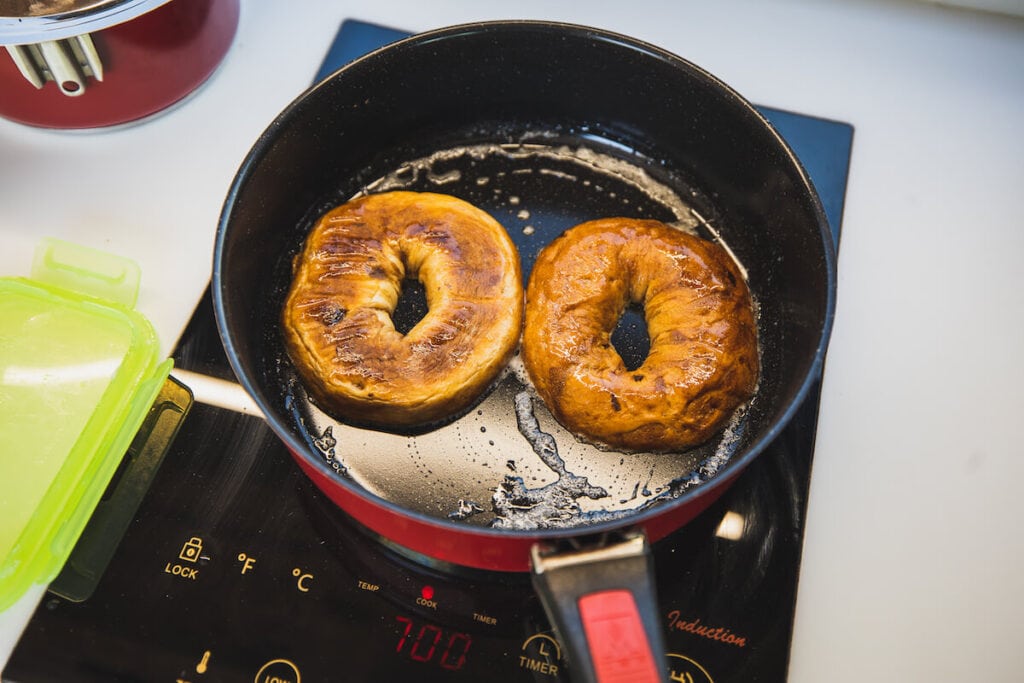 Green Smoothies
These green smoothies are super easy to make and great for any time of the day….no Vitamix needed. We have the personal serving Ninja blender, and it works perfectly. Adapt with your favorite fruit (frozen gives it a nice texture without needing ice), and don't forget to top off with a big handful of spinach.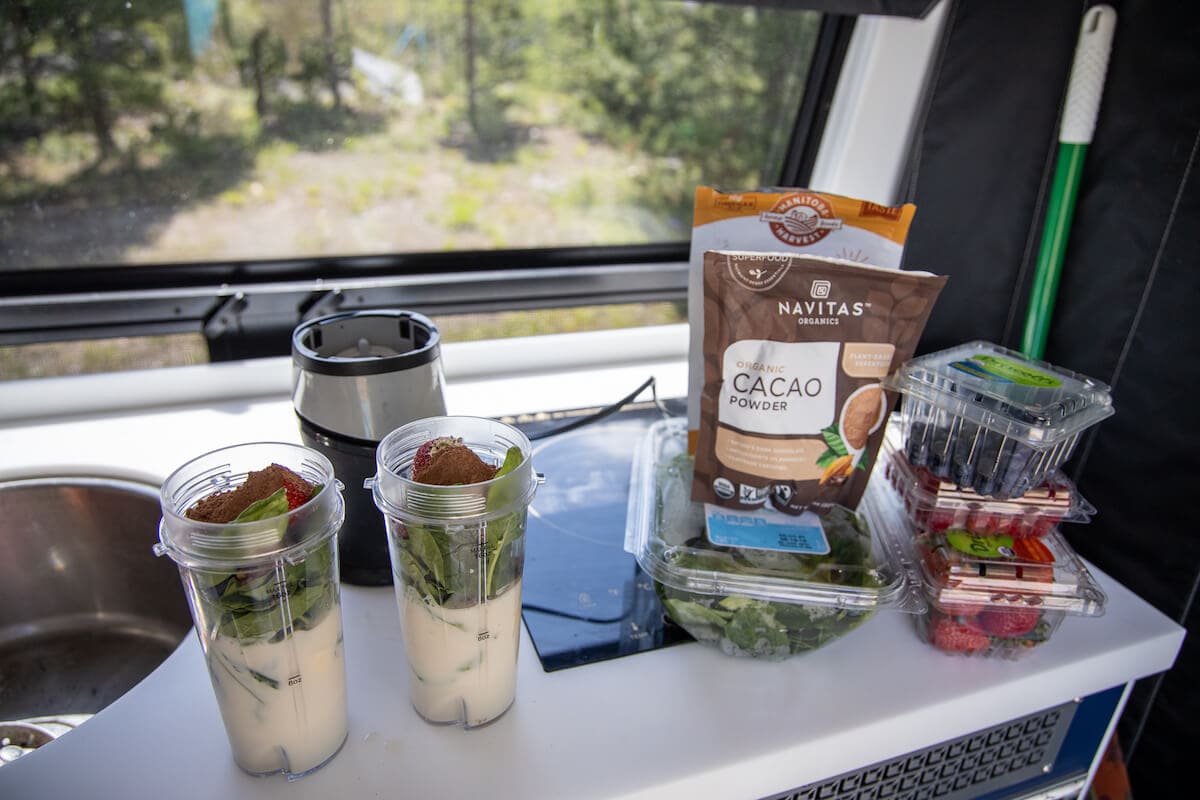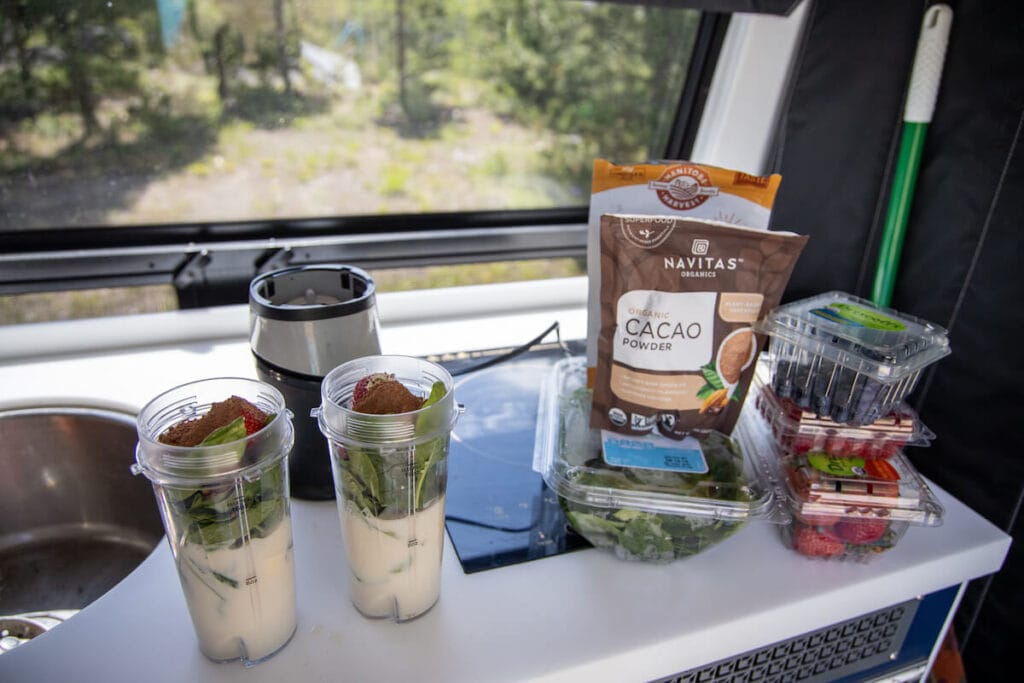 Vegan Breakfast Sandwiches
This plant-based breakfast we save for really special days when we decide we want to have a lazy morning at camp and want something a little heartier. For these delicious breakfast sandwiches, we utilize vegan substitutes for the egg, sausage, and cheese, and even meat-eaters will be impressed. Ryan typically cooks the sausages first and then reuses the same pan to cook the eggs after coating the pan with a little bit of olive oil. Serve on your favorite bread or bun (we typically use hamburger buns since we always have them in the van) with your favorite condiments.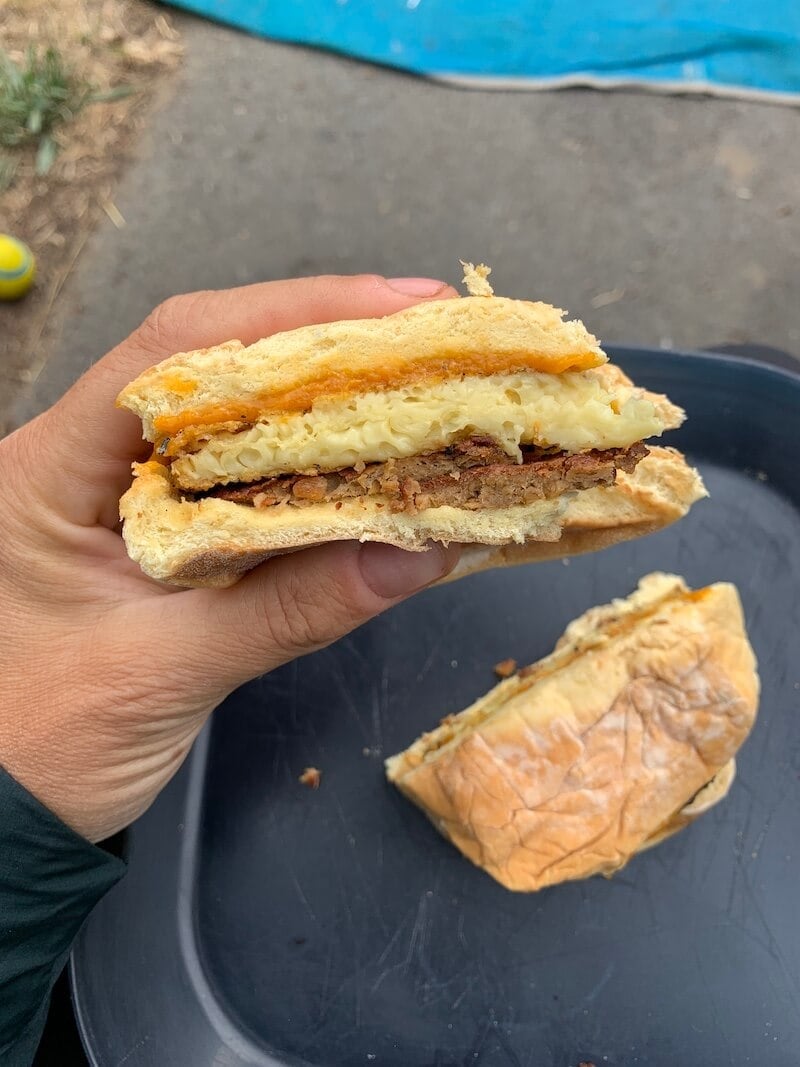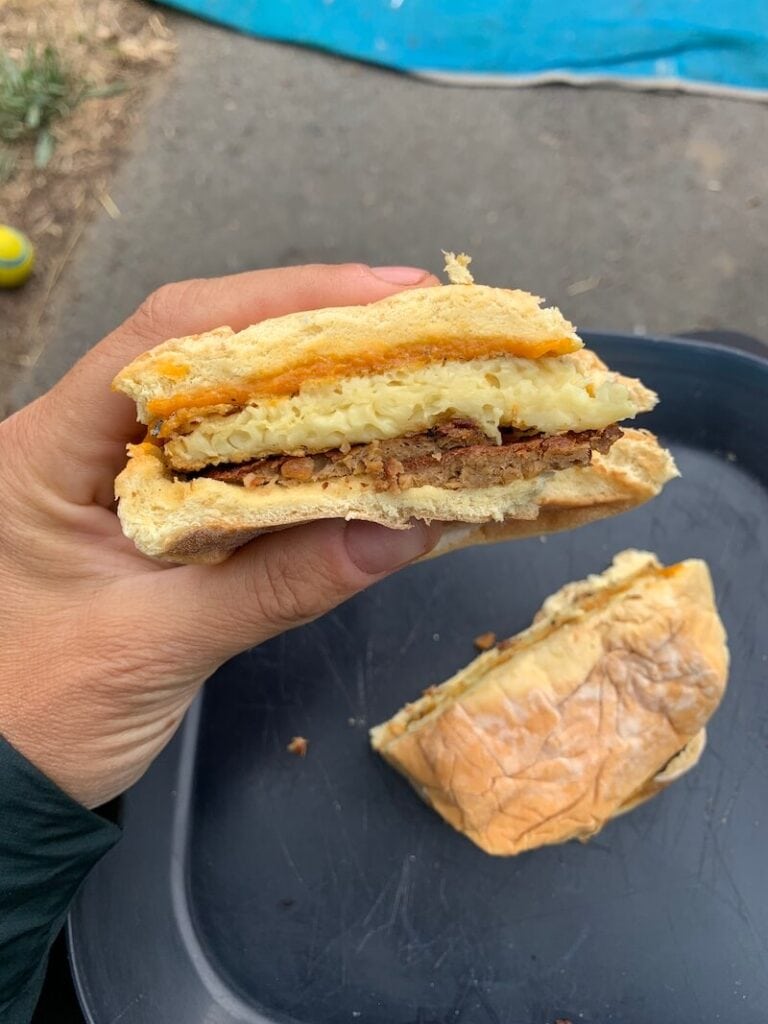 Hope these plant-based breakfasts for van life give you some inspiration. What are your favorite vegan breakfasts to eat while camping? Leave a comment below!
Disclaimer: Some of the links in this post are affiliate links. This means we get a small commission at no added cost to you. It helps support our operating costs, and we greatly appreciate your support!