If you're a hiker or backpacker, then you know that it's important to take all the necessary precautions when venturing into bear country. One of the most important items to have is a backpacking bear canister. These canisters are lightweight and sturdy containers that are designed to keep bears from getting into your food.
Whenever you're heading into the backcountry, packing your food into a bear can and a no-brainer, and sometimes even required by law.
There are a lot of different bear canisters on the market, so in this post, we've put together a list of the best lightweight options to help make your decision easier. We've also included some tips on how to pack a bear canister so that you can get the most out of your backpacking trip. And, if you have any tips of your own, feel free to share them in the comments below.
Check out our guide on how to choose the best bear canisters for backpacking and tips on how to pack one
Bear Canister Basics
What is a Bear Canister?
A bear canister is a cylindrical-shaped container with a lid that screws on that is designed to keep bears out of your food while you are camping or backpacking. If you are camping or hiking in bear country, it is recommended – and sometimes even required – that you use a bear canister.
Bear cans are made of durable plastic and usually have a capacity of about 7L-12L and vary in weight from about 2-4lbs depending on size.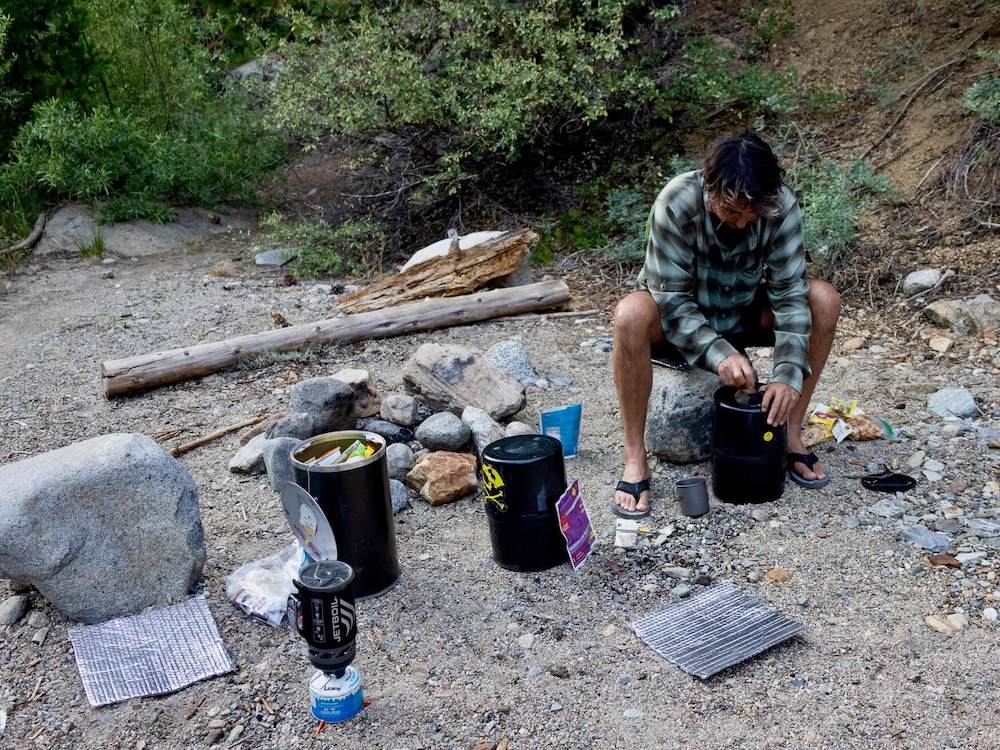 When to use a bear canister
When in doubt, pack your food in a bear canister. Bear cans should be used whenever you're heading into the backcountry where bears – Grizzly or black – are present. This is not only for your own safety, but for the safety of the bears as well. If a bear is known to scavenge for human food, it will most likely be destroyed (in other words, shot and killed).
Some areas, like many National Parks including Grand Teton, Yosemite, and Denali, require that backpackers use a Park-approved bear canister whenever spending the night in the backcountry.
Head over to the National Park Service's website for more information about storing food in National Parks.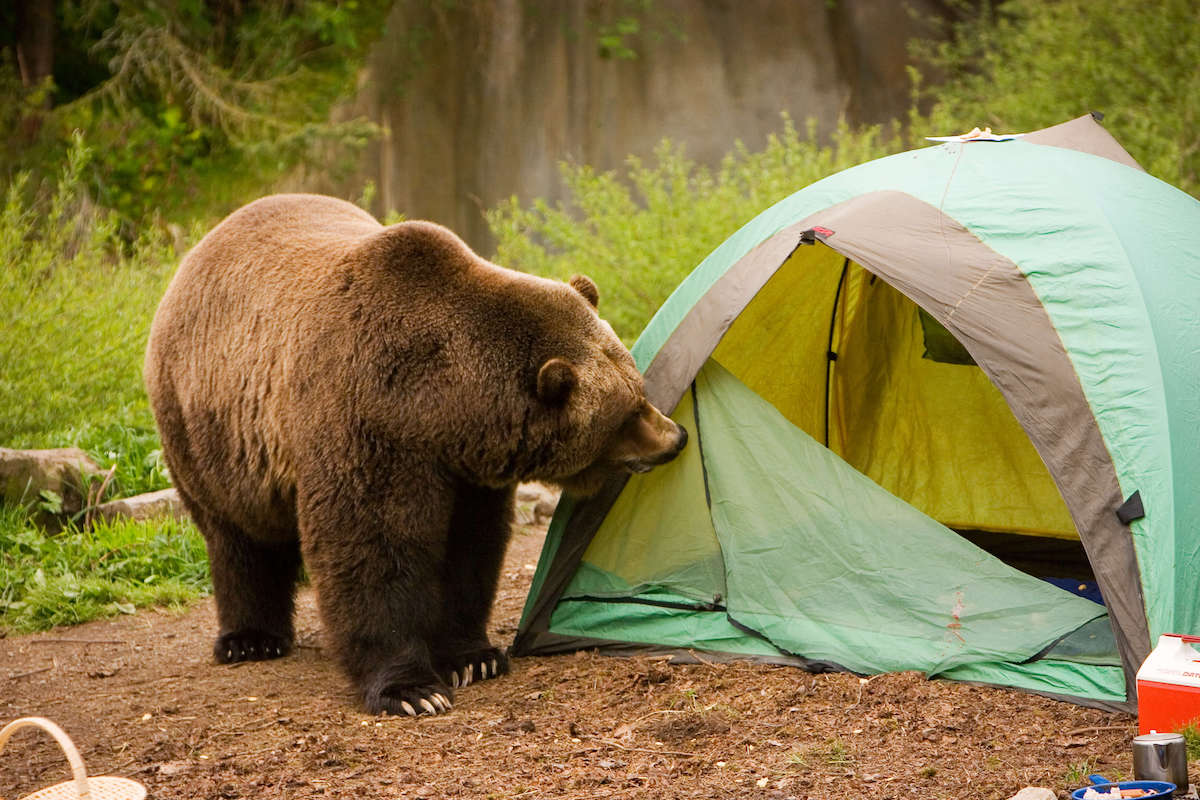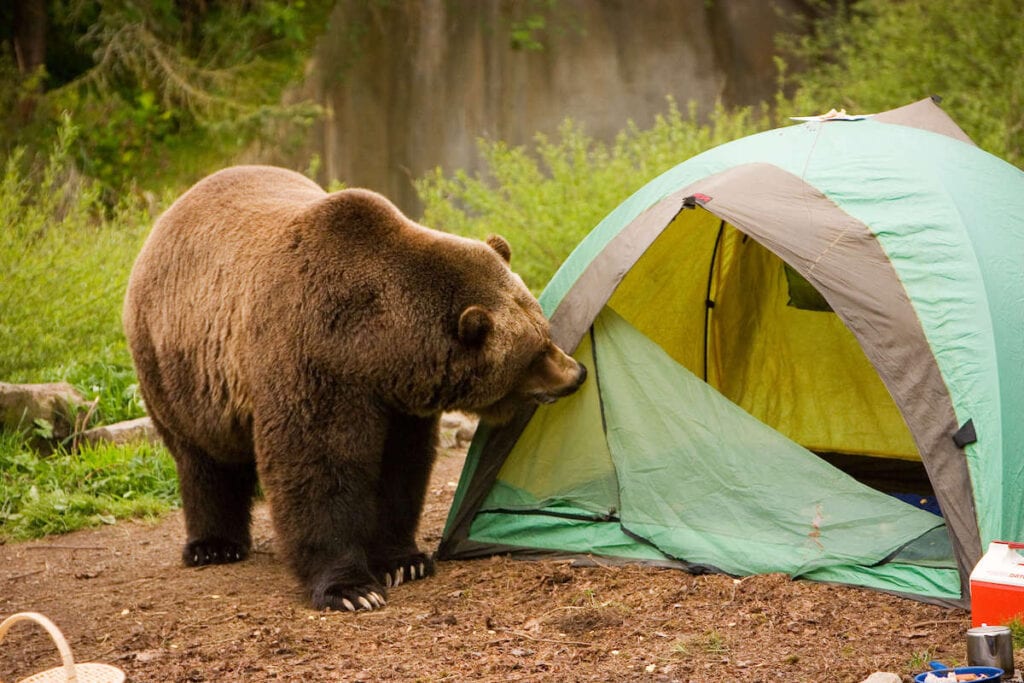 What to pack in a bear canister
As a general rule, if you put it in your mouth or on your skin, it should probably be stored in a bear canister. This means that the following items should be stored in your bear can:
Food: any and all, including late-night snacks like chocolate bars
Canned and freeze-dried foods
Flavored beverages: sports drinks and mixes, beer, wine, liquor
Soaps and sponges
Insect repellent
Hand sanitizer
Lotions: including sunscreen
Lip balm
Deodorant
Medications: specifically pills with a sugary coating and liquids
Hygienic wipes
Tissues with lotion
Cough drops
ALL TRASH
Bears have an incredibly good sense of smell, so even if you don't think something has an odor, it could have an attractive smell to a bear.
Where to place your bear canister at night
After you've put everything in your canister, store it at least 100-200 yards downwind from your campsite. Place it on the ground in brush or behind rocks so that it's out of sight.
I like to wedge my bear canister in between rocks (like in the photos below) so that if I bear did try to get it, it won't roll away.
Do not attach anything to the outside of your bear canister. One reason they work so well is because bears can't hold onto them because of their smooth sides. If you attach a rope to the outside, a bear can carry it away.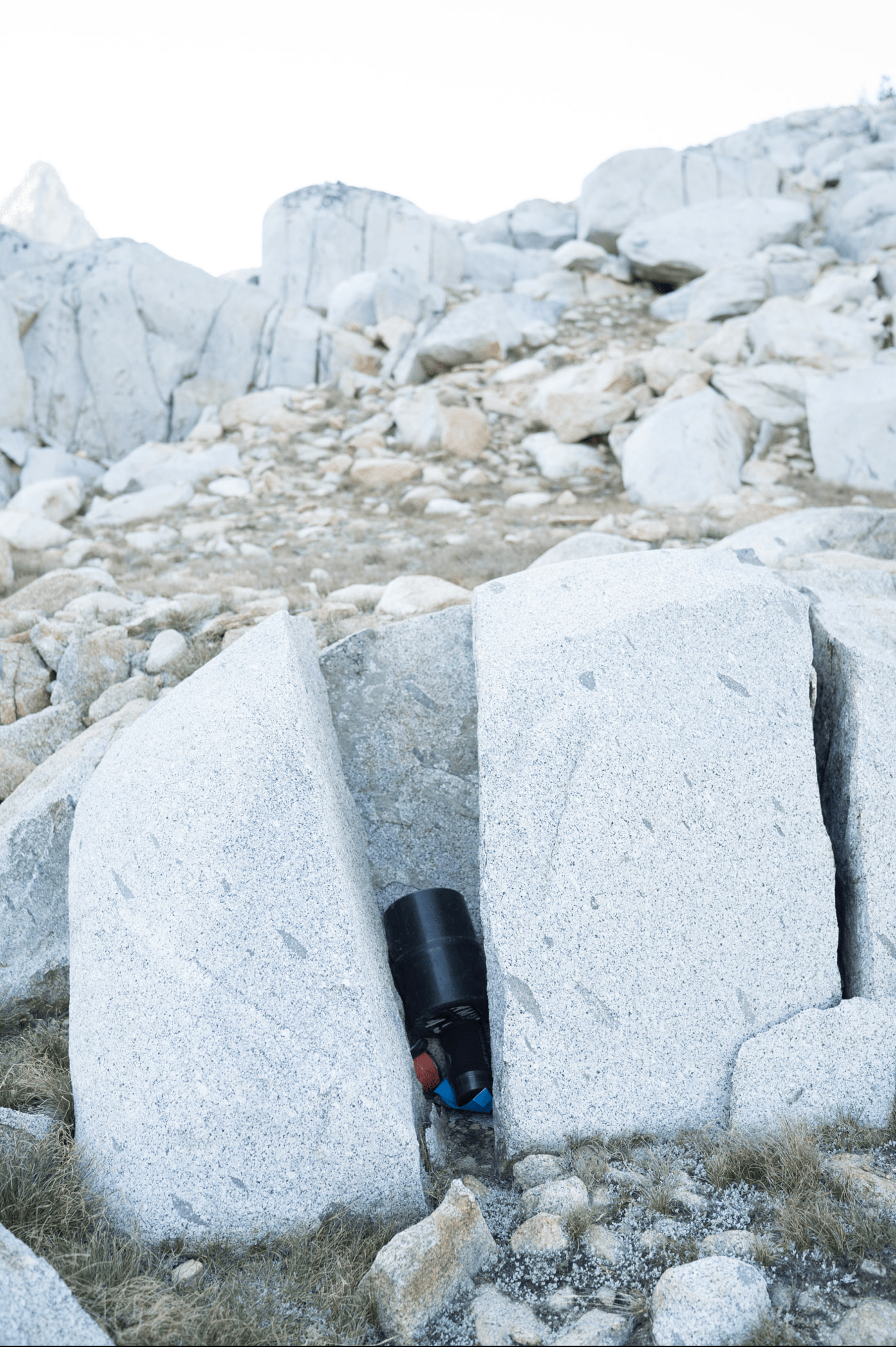 What is a Park-Approved Bear Canister?
Some National Parks and Wilderness Areas require that you have an approved bear canister. The agency that tests and approves bear canisters is the Interagency Grizzly Bear Committee. Approved bear cans will have an IGBC Certified Bear-Resistant logo on them. You can find a list of certified bear-resistant products here.
Some National Parks, like Yosemite, will have a list of approved bear canisters on their National Park website.
---
The Best Bear Canisters for Backpacking
There are a lot of options to consider when choosing the best bear canister for camping and backpacking. Here are some of the most important things to factor in when choosing the right bear canister for you:
Weight: It should be lightweight enough to carry in your backpack
Storage Capacity: Most bear canisters should be able to fit about 3-5 days worth of food and toiletries
Size/Shape: A bulky bear canister might be hard to squeeze in an overstuffed pack
Waterproof: Other than bears and critters, a bear canister should also be able to keep its contents dry
Here are our top choices for bear canisters:
Wild Ideas: The Weekender
Weight: 1 lb 15 oz
Dimensions: 10.5″ x 9″
Capacity: 10.6 liters
IGBC approved? No
MSRP: $333
Check price: Wild Ideas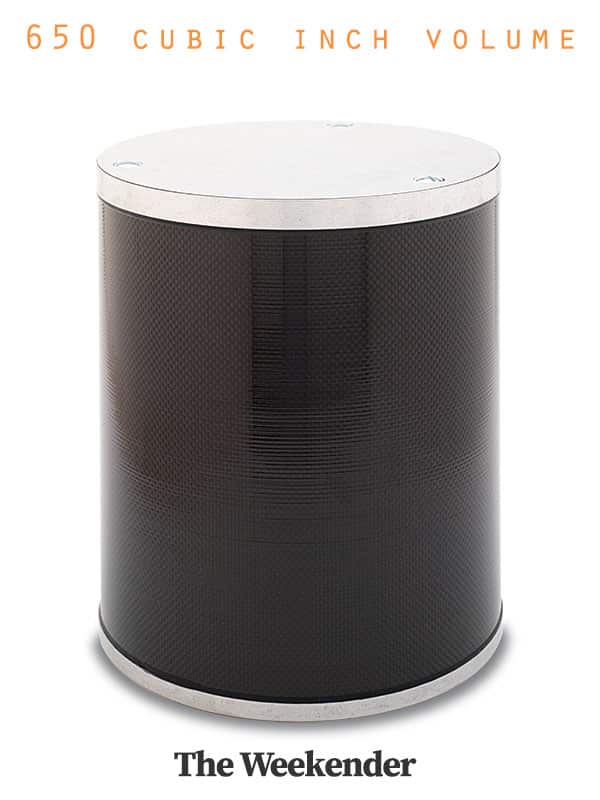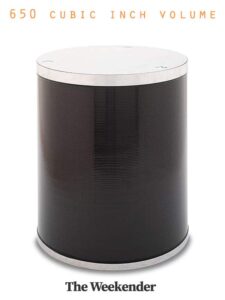 The Wild Ideas Weekender is one of the best bear canisters out there due to its streamlined shape, its minimal weight, and its durability. It can hold 10.6 liters of food and with some professional squishing, I was able to fit 7 days of food while backpacking the John Muir Trail.
Wild Ideas bear cans are more expensive than the competition, so whether it's worth the investment all depends on how much you will use it. If you don't want to shell out several hundred dollars for a single trip, you can rent one for a much more affordable price. They even offer a 45% rental discount for the John Muir Trail, Pacific Crest Trail, and Appalaichin Trail thru-hikers.
Counter Assault Bear Keg
Weight: 3 lbs 10 oz
Dimensions: 9″ x 14″
Capacity: 11.7 liters
IGBC approved? Yes
MSRP: $80
Check price: REI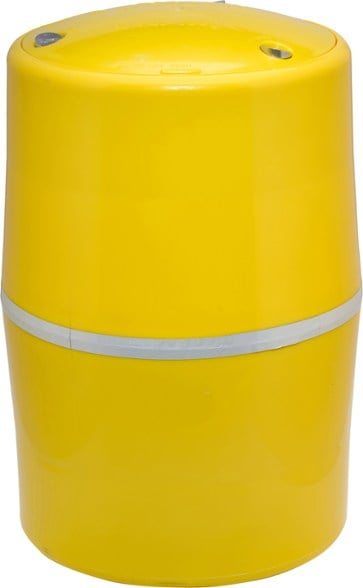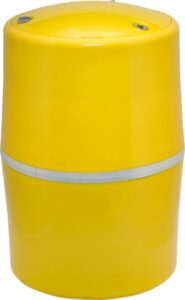 Durable and water-resistant, the Counter Assault Bear Keg has everything you need in a bear canister for camping.
While it's not as lightweight as the Wild Ideas Weekender, it's quite a bit less expensive and slightly larger. You can store over 11 liters worth of food and toiletries.
Kim, Bearfoot Theory's former Community Manager, used a similar one on the PCT to carry up to 7 days of food at a time. Her only pet peeve was not being able to physically see inside the canister from the outside. Usually, she had to take out everything to find something she was looking for.
You can also purchase a separate carrying case for the Counter Assualt Bear Keg, which can be strapped to the outside of your backpack. (Be sure to remove the carrying case at night so that a bear isn't able to carry it away).
BearVault BV500
Weight: 2 lbs 9 oz
Dimensions: 8.7″ x 12.7″
Capacity: 11.5 liters
IGBC approved? Yes
MSRP: $88
Check price: REI, Backcountry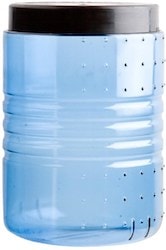 The BearVault BV500 is perhaps the most popular bear canister option and one you'll see a lot among backpackers. It's got a lot of things going for it including clear sides so you can see what's inside, a generous 11.5 L capacity, and an odor-sealing lid that locks shut. It's also relatively lightweight and it's affordable.
If you don't need a large canister, this one also comes in a smaller 7.2L model.
Bear Boxer
Weight: 1.6 lbs
Dimensions: 7.4″ x 8″
Capacity: 4.5 liters
IGBC approved? Yes
MSRP: $80
Check price: Bear Boxer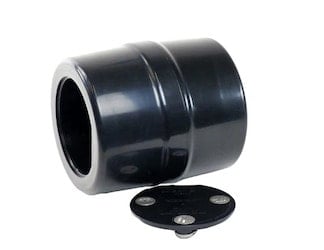 If you're heading out into the backcountry for a quick one or two-nighter, the Bear Boxer is a perfect size. Super lightweight at only 1.6 lbs, it's small, compact, and easy to stuff in a backpack. The lid on this bear canister locks into place with three locks that need to be opened using a coin, key, or Swiss army knife, so don't forget to pack one of those!
Frontiersman
Weight: 3 lbs
Dimensions: 6″ x 9.2″ x 18.9″
Capacity: 11.8 liters
IGBC approved? Yes
MSRP: $80
Check price: Amazon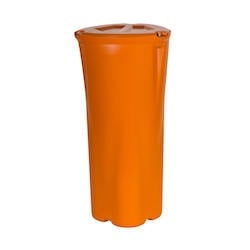 If you prefer a bear canister that is tall and tapered, the Frontiersman is a great choice. The slender shape allows you to easily slide it into your pack and the 11.8 L capacity can easily fit several day's-worth of food.
It also has a locking lid system that prevents bears from getting in and also seals in odors and keeps out moisture.
---
Where to Rent a Bear Canister
If you know you'll only be needing a bear canister sporadically and prefer to rent one instead of buying one, you're in luck. Here are are several places that rent out bear canisters:
REI – If you live near an REI retail store or traveling to a place with one nearby, there's a good chance they have bear canisters for rent. You can search REI rental locations here.
National Parks – Many National Parks rent bear canisters at staffed Wilderness Stations. Call or visit the National Park website that you'll be visiting to see if they offer bear can rentals.
Wild Ideas – Wild Ideas makes the Weekender bear canister we listed above and they offer several other canisters in different sizes, all of which can be rented. Thru-hikers on the JMT, PCT, or AT get a 45% discount.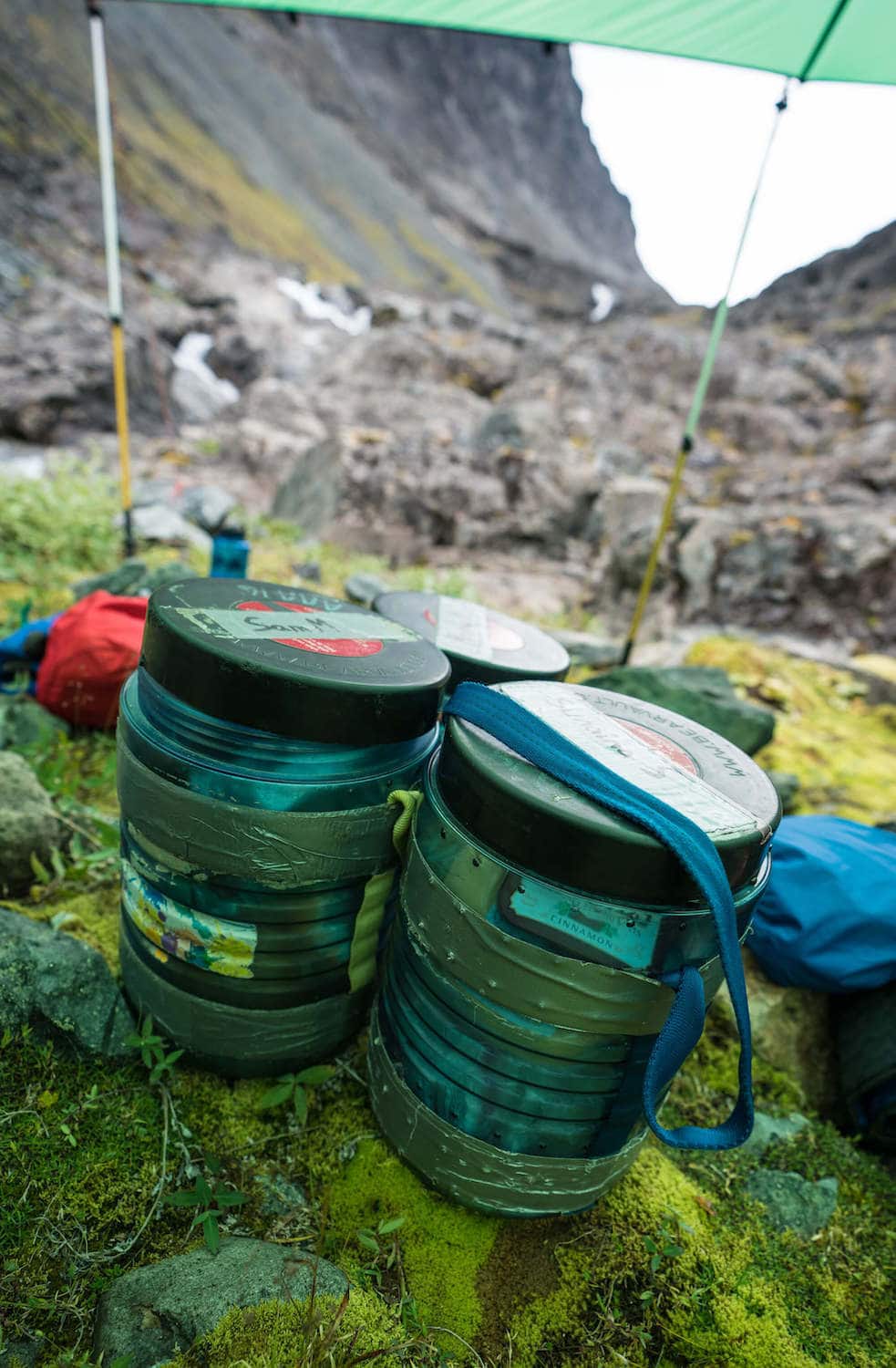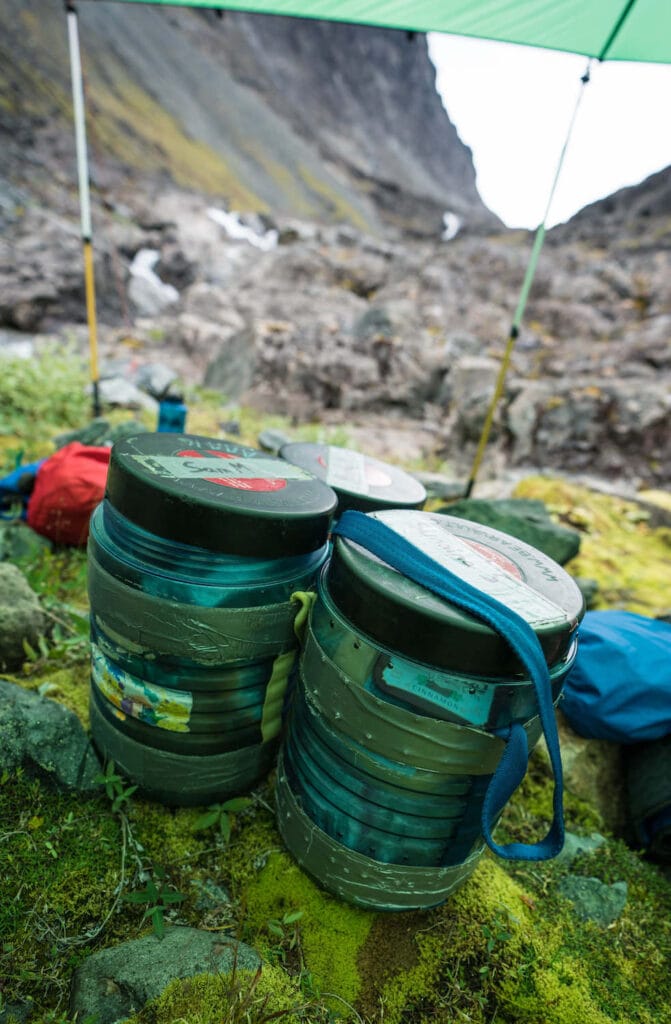 ---
Tips for Packing a Bear Canister
Once you have your bear canister, it's time to pack it with food and toiletries. Here are our top bear can packing tips for saving space and reducing trash:
Take food out of its original packaging and repackage it into smaller zip-lock bags. This helps reduce waste on the trail and allows you to save space by forcing out air
Choose foods that are energy-dense such as dried fruit, nut butters, jerky, pasta, etc… the more water a food contains, the heavier and bulkier it will be. Check out this post for more backpacking meal and snack ideas
Plan every meal to ensure that you'll have enough food for your trip or leg and also so that you don't carry unnecessary weight
Don't pack your first day's meals and snacks in your bear canister
Rethink your toiletries. Part of the appeal of backcountry camping is to not worry about appearance. It's ok to ditch the deodorant and just pack the essentials like sunscreen and toothpaste.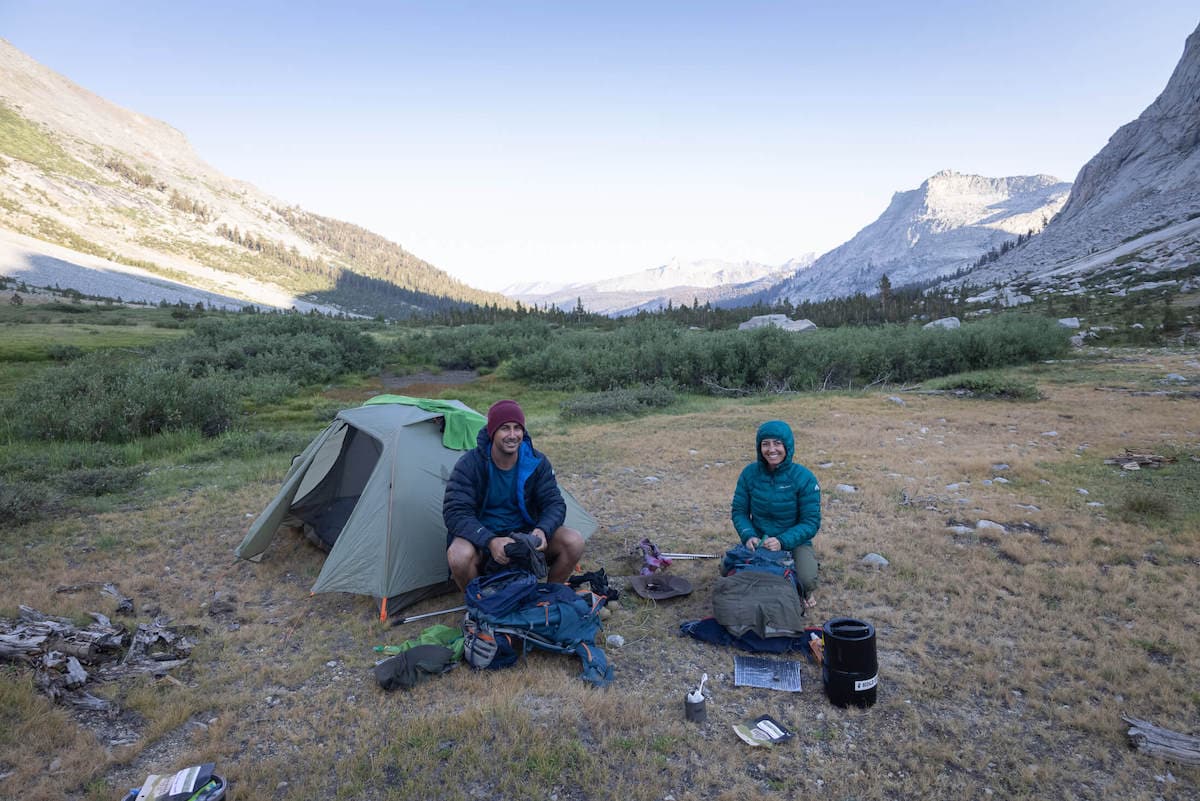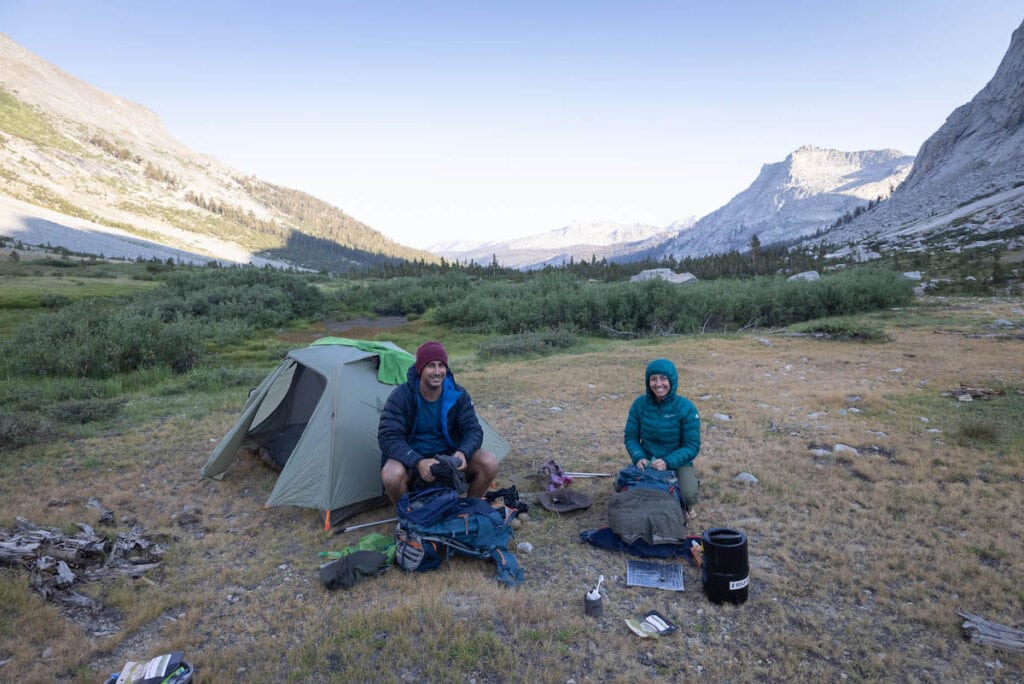 ---
What About Bear Bags?
Before the days of bear canisters, most backpackers stored their food in a sack and hung it from a tree branch. Hypothetically, this is a good idea, but in practice, certain bears are quite the climbers, and hanging food is oftentimes not enough to keep the bears away.
If you do want to go the bear bag route, the only bear bags that are approved by the IGBC are the Ursack Major and Ursack AllMitey. Just be sure to read the directions on how to properly hang these sacks.
Also, keep in mind that most National Park and Wilderness Areas do not allow bear bags in place of a bear canister.
---
I hope this post helps you narrow down the best bear canister for your next adventure. What questions do you have about bear cans? Leave a comment below!