THE BEST BEAR CANISTERS FOR BACKPACKING
It may not be a cool 3-in-1, all-kinds-of-weather-proof hiking jacket with strategic ventilation or a custom fit backpack. However, the bear canister is an essential piece of a gear that every outdoor enthusiast should own. Properly storing your food is an important part of being safe and responsible in the outdoors (not to mention sometimes required by law), and knowing how to choose the best bear canister will help you do just that.
As you might suspect, one Google search brings up far too many options, so here's a quick and dirty guide if you're a first-time bear canister buyer.
Check out our guide for how to choose the best bear canisters for backpacking.
What is a Bear Canister and Why Should You Use One While Camping?
Whether you are car camping or backpacking, keeping your food and toiletries out of reach from bears and critters is essential. Before the days of bear canisters, one of the most popular methods was storing food in a sack and hanging it from a tree branch. Hypothetically a good idea, but in practice, certain bears are quite the climbers, and hanging food is not enough to keep the bears away for a handful of reasons.
A typical food bag and rope, although lightweight and portable, is not durable enough to withstand a bear that's trying to pry, rip or pull it open
It doesn't mask the scent of food well enough
There may not be trees nearby or trees that are tall enough to keep your perishables safe from bears
Once bears get their first taste of human food, they can become more aggressive, creating a worse problem for others. If a bear does end up attacking over poorly stored food, the wildlife management authority may end up euthanizing the bear.
For your safety and for the bear's protection, using a bear canister is always your safest bet.
Bear Canister Regulations at National Parks
Another important reason to use a bear canister while camping is that many National Parks require campers to use bear canisters, such as Grand Teton National Park, the John Muir Trail, Yosemite National Park, Denali National Park and more. If you're camping out in Grizzly territory or any area where bears and humans might come into contact, this is also a hugely important safety factor.
In National or State Parks where there are bear habitats, federal laws require proper food storage by using a Park-approved bear canister. In other cases, there are bear-proof food storage lockers that campers are required to leave their edibles and "smellables" in overnight. Go to the National Park Service's website to look up specific information about the park you're planning on visiting before you head out to help you select the best bear canisters.
How Do You Use a Bear Canister?
According to The Grand Teton National Park's Website, they instruct that "as a general rule, if you put it in your mouth or on your skin it should probably be stored in a bear canister." This means that after you've prepared and eaten your food, any scraps, leftovers or waste should be properly stored in your bear canister. You should also store your toiletries in your bear canister as well. The folks at Leave No Trace posted a really thorough list of all the edibles/smellables and toiletries to include in your bear canister, that's really helpful to look over in advance. It says,
Food: any and all, including late night snacks like chocolate bars
Canned and freeze dried foods
Flavored beverages: sports drinks and mixes, beer, wine, liquor
Soaps and sponges
Insect repellent
Hand sanitizer
Lotions: including sunscreen
Lip balm
Deodorant
Medications: specifically pills with a sugary coating and liquids
Hygienic wipes
Tissues with lotion
Cough drops
ALL TRASH
After you've put everything in the canister, store it at least 100-200 yards downwind from your campsite. Place it in on the ground in brush or behind rocks so that it's out of sight. I like to wedge my bear canister in between rocks (like in the photos below) so that way if I bear did try to get it, it won't roll away.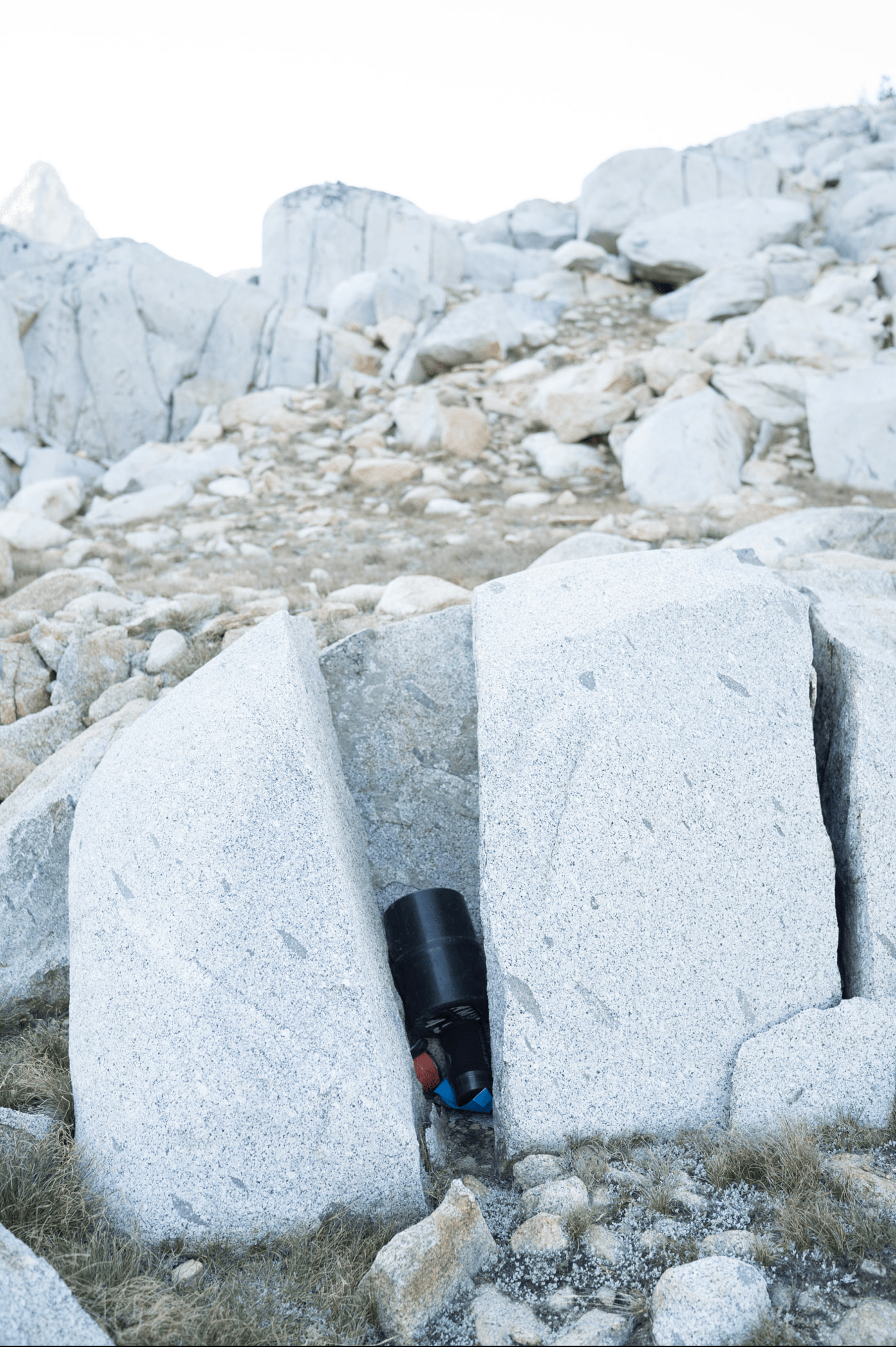 The Best Bear Canisters for Backpacking
There's a lot of options to consider when choosing the best bear canister for camping. Here are some of the most important things to factor into how to choose the right bear canister:
Weight: Lightweight enough to carry in a backpack
Storage Capacity: Most bear canisters should be able to fit about 3-5 days worth of food and toiletries
Size/Shape: A bulky bear canister might be hard to squeeze in an overstuffed pack, choose one that's ergonomic
Water and Bear-Proof: Other than bears and critters, a bear canister should also be able to keep the contents dry
To help you narrow it down, we handpicked the best bear canisters that check all of those requirements off the list and factored in personal experiences, regulations and which products receive the best reviews.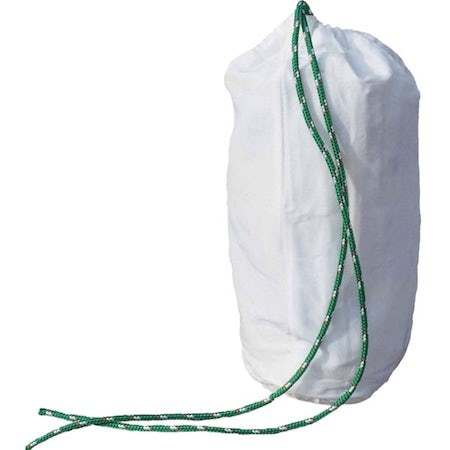 Weight: 13 ounces
This isn't technically a bear canister, but the Ursack is made from a blend of Kevlar and Laminated UHMWP which is as durable as a hard-shelled bear canister. For this reason, it also may not be approved in certain parks. It includes a high tensile strength cord to hang it over a tree brand, is lightweight, water and odor proof.
Wild Ideas: The Weekender (KRISTEN'S CHOICE from the JMT)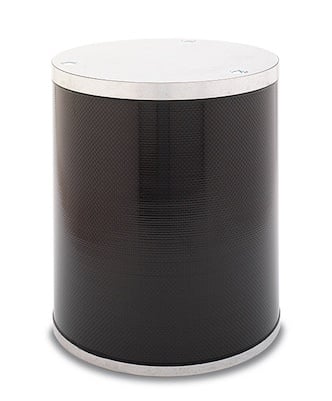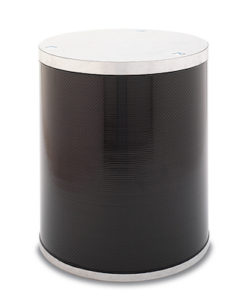 Weight: 1 pound & 15 ounces (31 ounces)
The best bear canister out there, in my opinion, due to its streamlined shape, its weight, and durability. The Weekender model holds 10.6 liters of food, and with some professional squishing, I was able to fit 7 days of food while backpacking the John Muir Trail. Wild Ideas are more expensive than the competition, so whether it's worth the investment all depends on how much you will use it. These Wild Ideas bear canisters also come in different sizes and are available for rent. They even offer a 45% rental discount for JMT, PCT, and AT thru-hikers.
Garcia Bear-Resistant Container (KIM'S CHOICE from the PCT)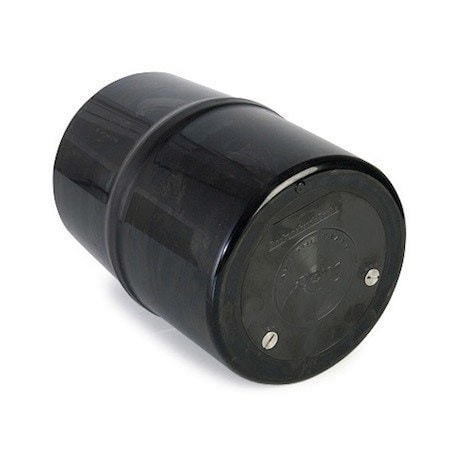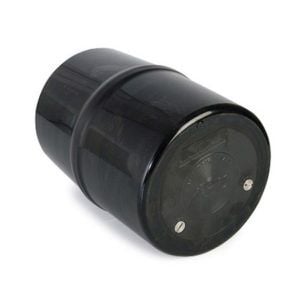 Weight: 2 pounds & 1 ounce (33 ounces)
Durable, bear, odor and water-resistant, and lightweight — the Garcia Bear Resistant Canister has everything you need in a bear canister while camping. Store 10 liters worth of food and toiletries in Garcia's food-grade plastic bag wrapping for an extra layer of protection, then put it in the canister. Kim, Bearfoot Theory's former Community Manager, used it on the PCT to carry up to 7 days of food at a time, and her only pet peeve was not being able to physically see inside the canister from the outside. Usually she had to take out everything to find something she was looking for.
BearVault BV500 Food Container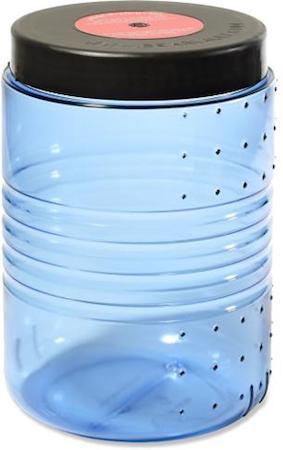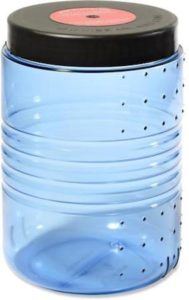 Weight: 2 pounds & 14.4 ounces (46.4 ounces)
Slightly bigger than the previous two, this rainproof bear canister can hold up to 11.5 liters worth of food and toiletries in the backcountry. It also seals in odors and has a lid that locks shut to keep any sort of wildlife out. The BearVault also has the added benefit of being translucent so you can see where your food is without digging around, which is a nice feature. The price may vary by retailer, but the Bear Vault tends to be the most budget-friendly option out of the best bear canisters.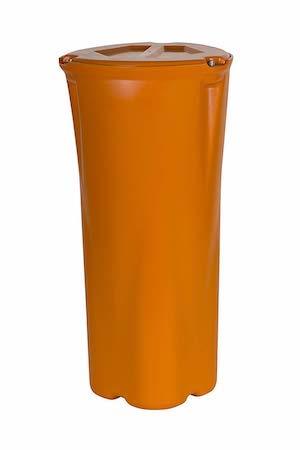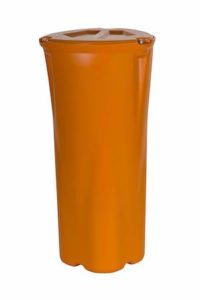 Weight: 3 pounds (48 ounces)
While heavier than the other bear canisters on this list, the biggest draw of the Frontiersman is its tapered shape for easy storage and equal weight distribution in your backpack. It's also the cheapest option on this list. The Frontiersman has an airtight lid that can be locked and opened with a coin or screwdriver to keep bears out, plus water and odor proof features. Store up to 11 liters of food and toiletries in this canister.
Hope this helps you narrow down the best bear canister for your next adventure. Got a question? Leave a comment below.