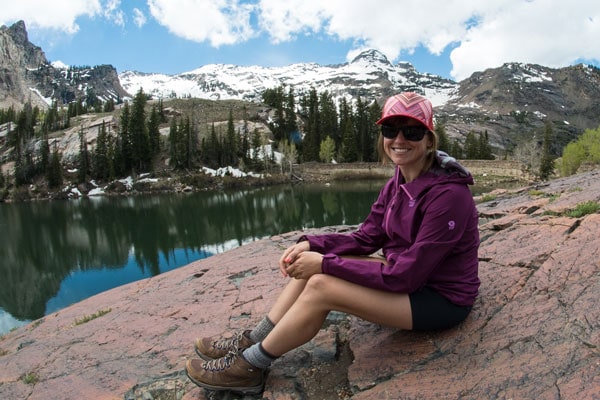 Thanks for stopping by!
Hi! I'm Kristen. I'm a Salt Lake City based blogger, photo enthusiast, and crazy music lover who thrives in the outdoors and wants to help inspire and inform your next adventure. Bearfoot Theory is the one-stop outdoor adventure travel blog for everyday explorers looking to go to awesome and easily-accessible outdoor destinations and to hone in on their outdoor skills.
The San Juan Islands are known for marine life and rugged green coastline, and one of the best ways to explore this part of the Pacific Northwest is by kayak. Here's the details and my latest GoPro video from my San Juan Island sunset kayaking tour in Griffin Bay and the other paddling options (like looking for whales!!) available for those visiting the region.
Take car camping coziness to the next level! Check out my Thermarest DreamTime Sleeping Pad review for the scoop on this plush memory foam camping mattress.
Simplify your John Muir Trail food & meal planning with my complete JMT food shopping list that details what & how much food I brought on my 22 day hike.
Check out my latest video on YouTube!
My latest travel video is from a three-day kayaking trip on New Zealand's Abel Tasman coast. For more videos, head to my YouTube channel and subscribe!
Looking for advice on outdoor, travel, and camping gear? Head to my One Stop Gear Shop to see what's in my gear closet and get recommendations for my favorite stuff…all in one place.