Oboz Katabatic Hiking Shoe Review (& Giveaway!)
See why the Oboz Katabatic is our new favorite hiking shoe in this in-depth review covering fit, feel, style, traction, versatility, & more.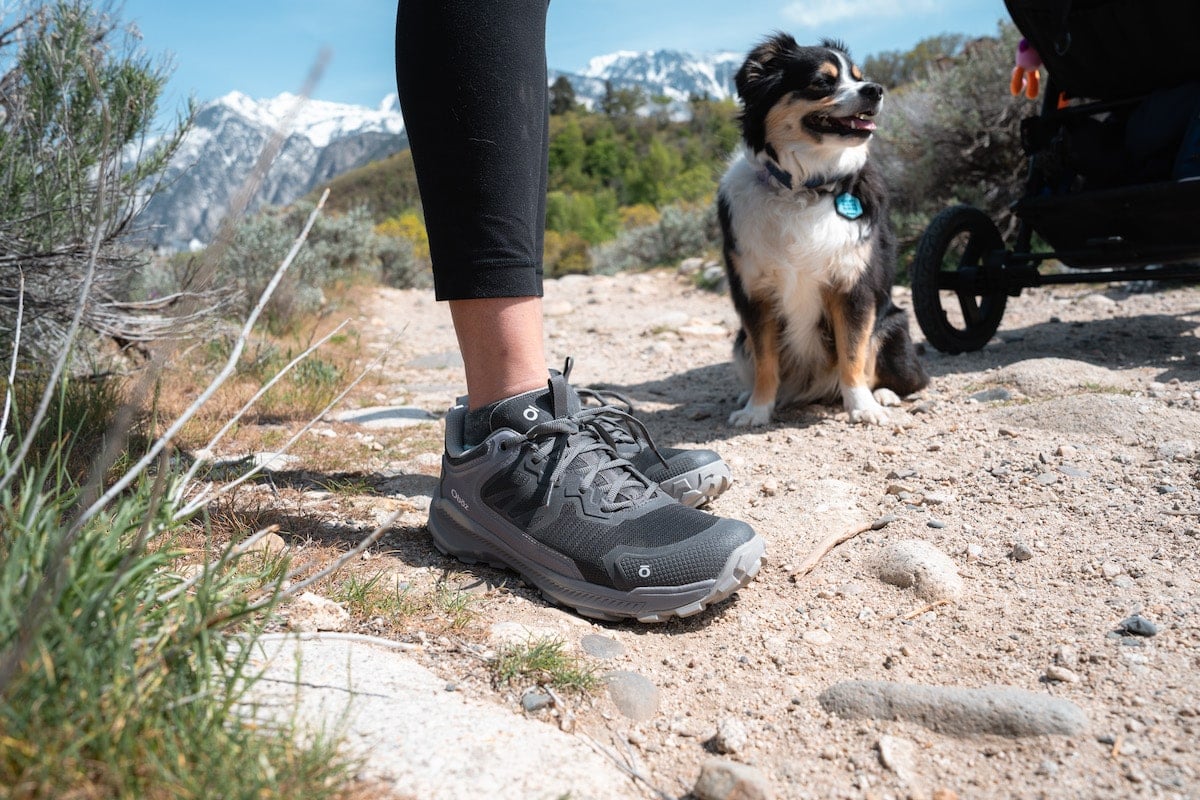 Oboz Footwear has long been my favorite hiking shoe brand. I've been wearing them almost exclusively for hiking and backpacking since 2017. The new Oboz Katabatic, one of their lightest hiking shoes to date, just dropped and it has quickly made its way into my rotation.
The Katabatic is a versatile hiking shoe, perfect for light and fast hiking, everyday wear, and even trail running. Its tough construction means it can handle any terrain you throw at it. At 1 lb, 4 oz per pair, they're some of the lightest weight hiking shoes on the market.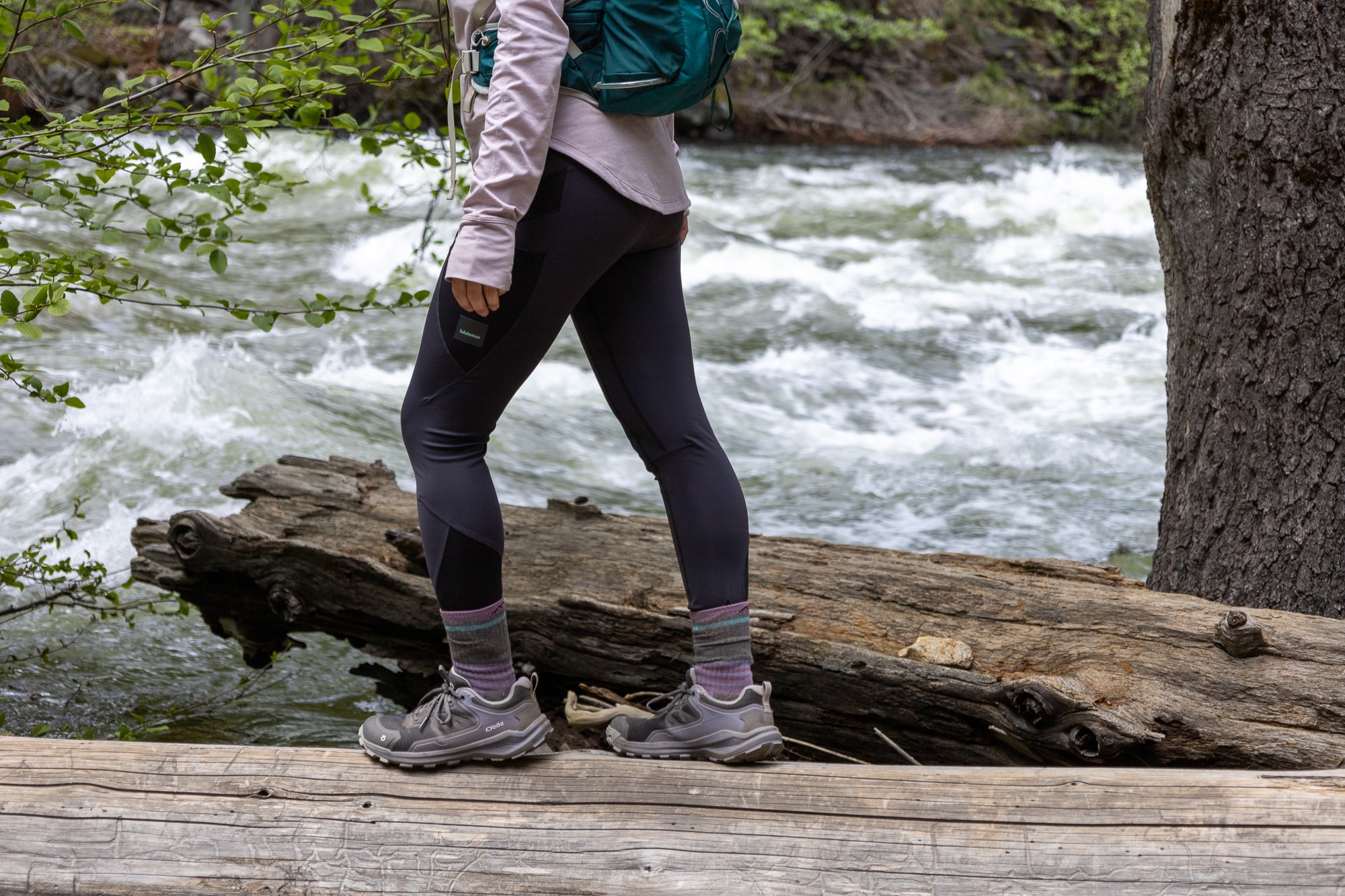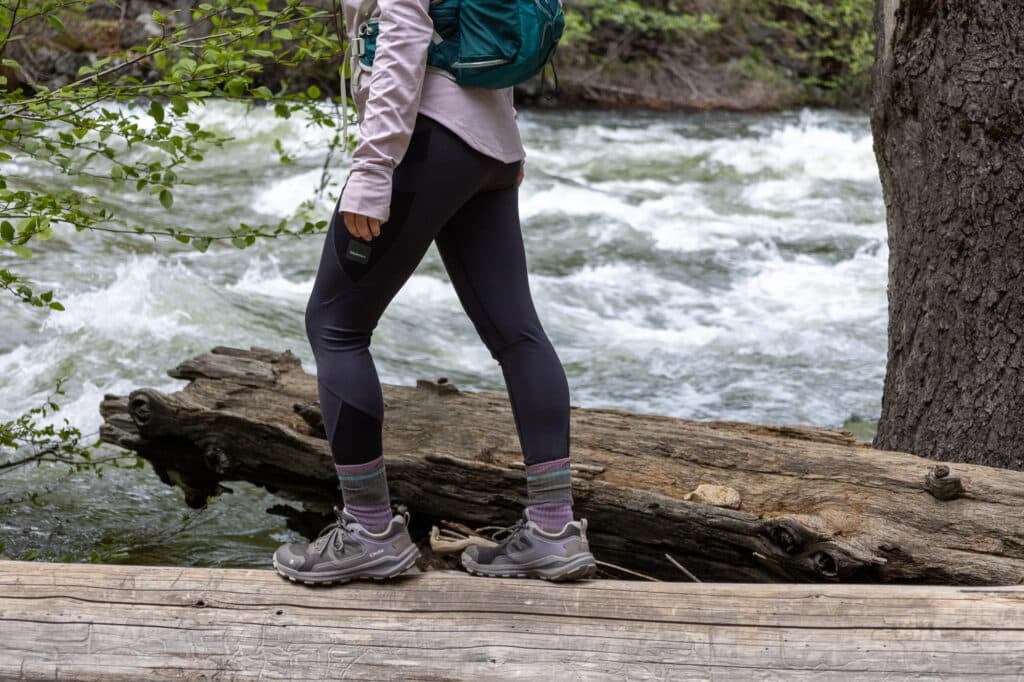 For the past few weeks, the Bearfoot Theory team and I have been testing them out on hikes of all kinds – from easy strolls around the neighborhood to long day hikes and even trail runs. Together we can confidently say that they have performed incredibly well on a variety of terrain.
Here's our full review of the Oboz Katabatic light and fast hiking shoe.
GIVEAWAY: We are giving away 6 pairs of the Oboz Katabatic! Be sure to enter the giveaway at the end for the chance to win a pair of your own.
Sponsored by Oboz Footwear
I've been wearing Oboz hiking boots since 2017 and now work with them as an Ambassador. Based in Bozeman, Montana, I believe Oboz Footwear makes the most supportive, comfortable, and durable hiking boots on the market. Plus, the people behind the brand are just as great as their shoes, and they plant a tree for every pair sold. We only recommend products we truly love and think you will love too.
First Impressions of the Oboz Katabatic
The Oboz Katabatic has quickly become my go-to everyday shoe. They're comfortable right out of the box, lightweight, and flexible yet supportive. I've been wearing them for long neighborhood walks, day hikes in the local hills, and even around town when running errands. They're so comfortable, versatile, and low profile that they really can be worn anywhere.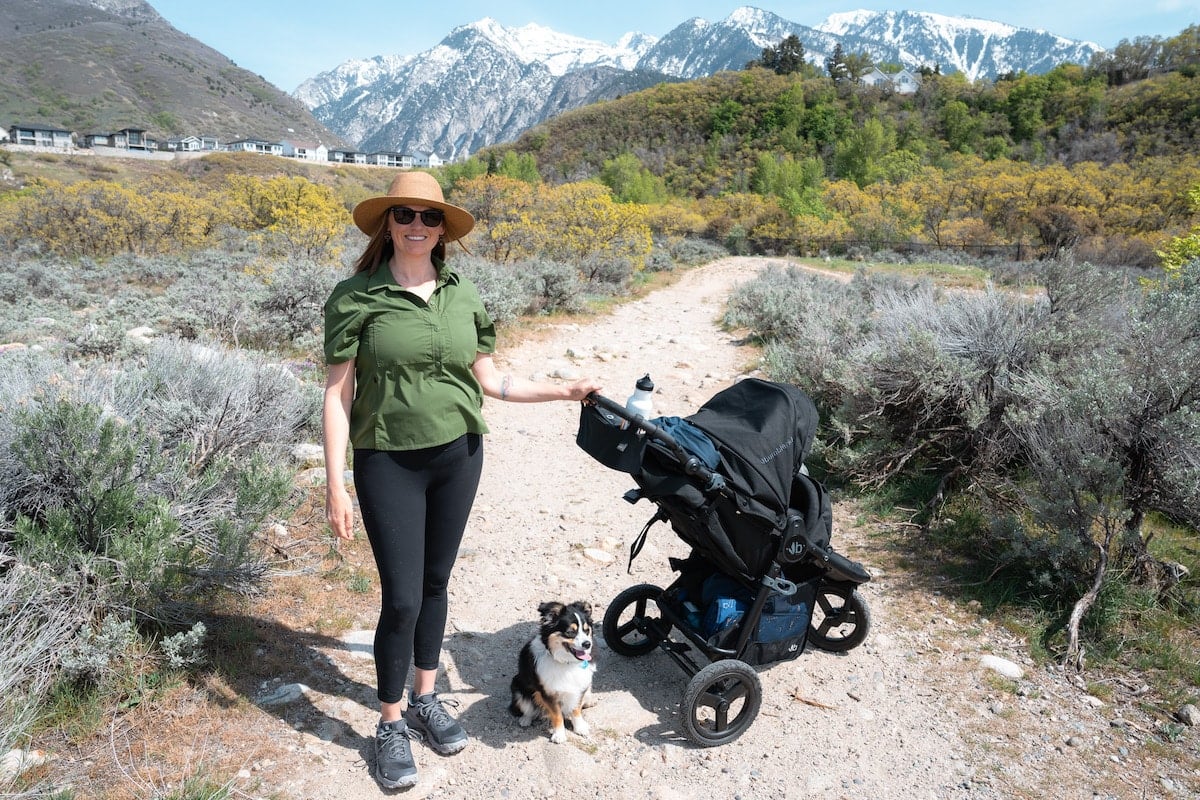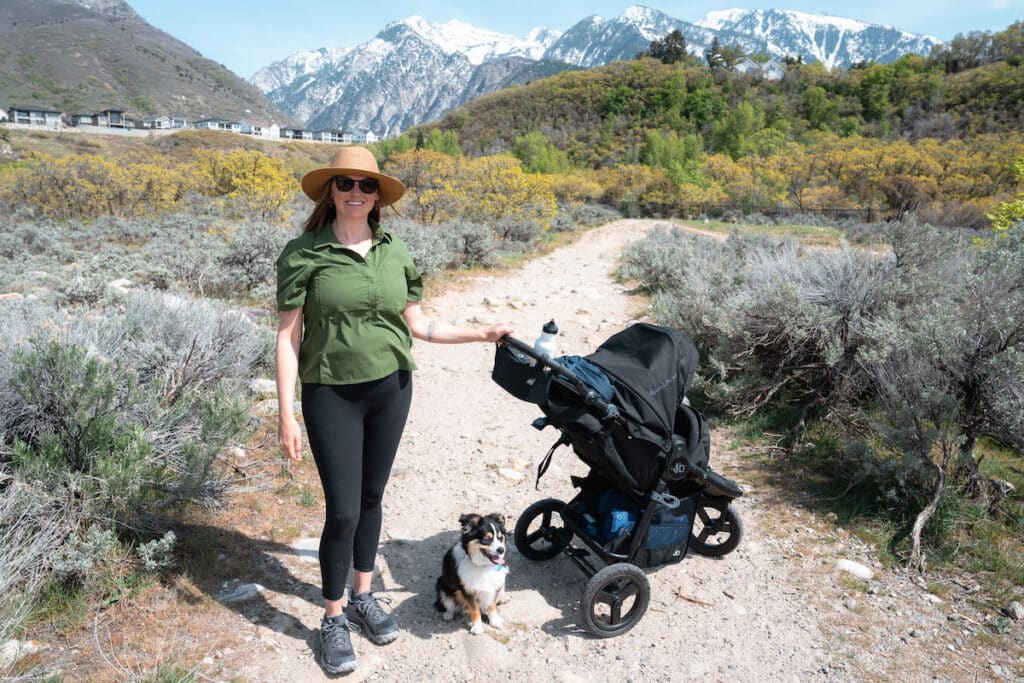 Because I spend a lot of my time living and traveling in my Sprinter van, I need to think carefully about what kind of footwear I bring with me on the road. I rely heavily on comfortable and versatile hiking shoes that can be worn on the trail, at campsites, and even around town.
The Oboz Katabatic checks all those boxes and is what I brought as my everyday shoe in my van this summer. While I have the Oboz Sypes in my gear closet at home for heartier hikes when I want ankle support and my Oboz Bridgers for backpacking trips when I'm carrying a heavy load, the Oboz Katabatic is my new favorite for shorter day hikes and everyday wear. I've also had some ankle sensitivity ever since I was pregnant so low hiking shoes are my go-to right now.
I also love that the soles are grippy with plenty of traction to keep you from slipping on those slick sections of rock and scree on the trail. The soles also allow the shoe to flex with your movements, unlike heavier hiking shoes that tend to be more rigid.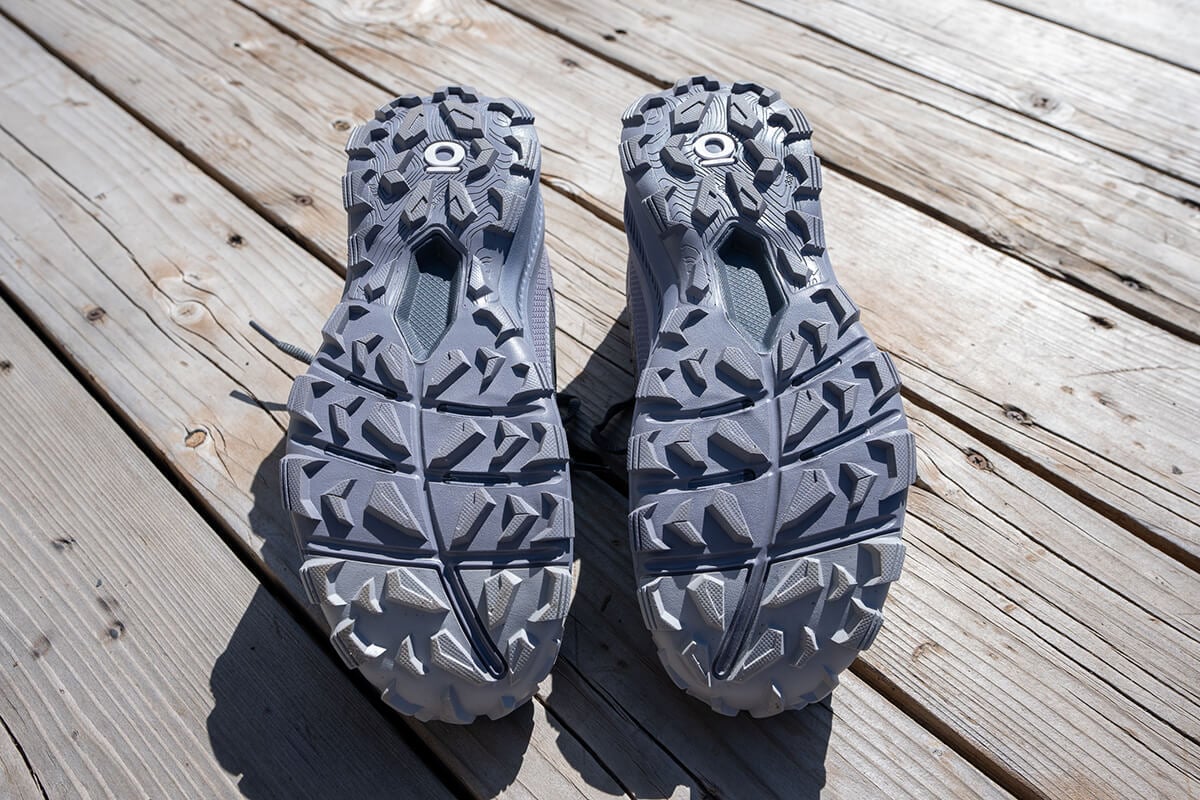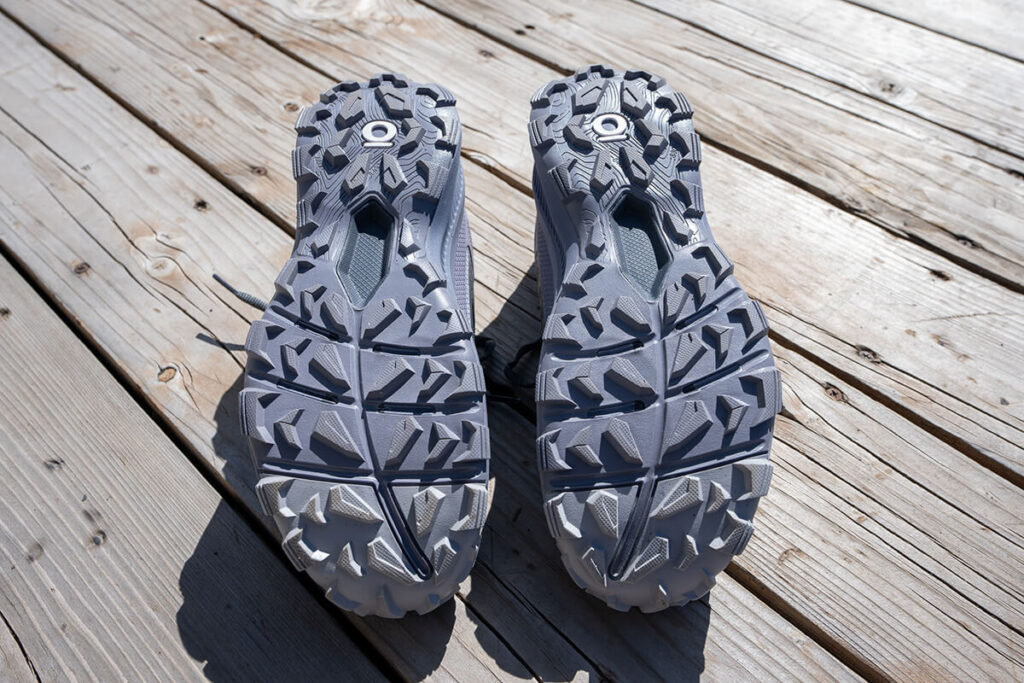 ---
Oboz Katabatic Features
Oboz wanted to make a lighter, more nimble hiking shoe without sacrificing traction, cushioning, and support and we think they absolutely nailed it with the Katabatic. It's the sweet spot between a trail runner and a hiking shoe.
The Katabatic will help you go fast, light, and far, and the design is the result of thousands of miles of testing and refining. They are specifically engineered to adapt to various terrain, allow for the natural biomechanics of the foot, and return as much energy as possible without weighing you down for an efficient ride.
Here are some of the key features:
Oboz's O FIT Insole® provides comfort and support for a variety of foot shapes and arch levels to allow the foot to move more naturally in the shoe
Aggressive tread provides major slip resistance and long-term durability
Improved B-DRY lining adds 5x more waterproofness & breathability than before to the waterproof version, plus it's 100% recyclable and made from 25% post-industrial waste
The shape is gender specific for a more custom fit
Mesh upper allows feet to breathe while keeping out debris
Rubber heel counter protects the heel, essential for foot health and stability
Overlays and toe cap provide durability and protection on the trail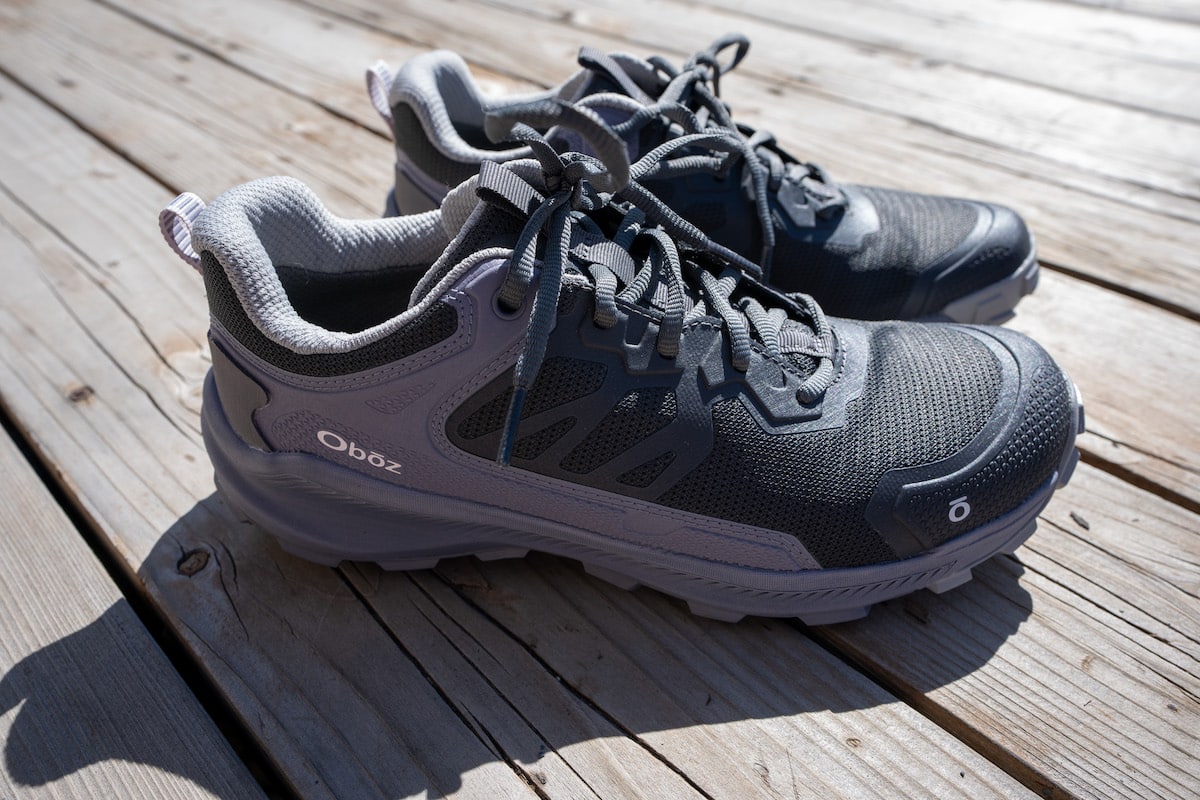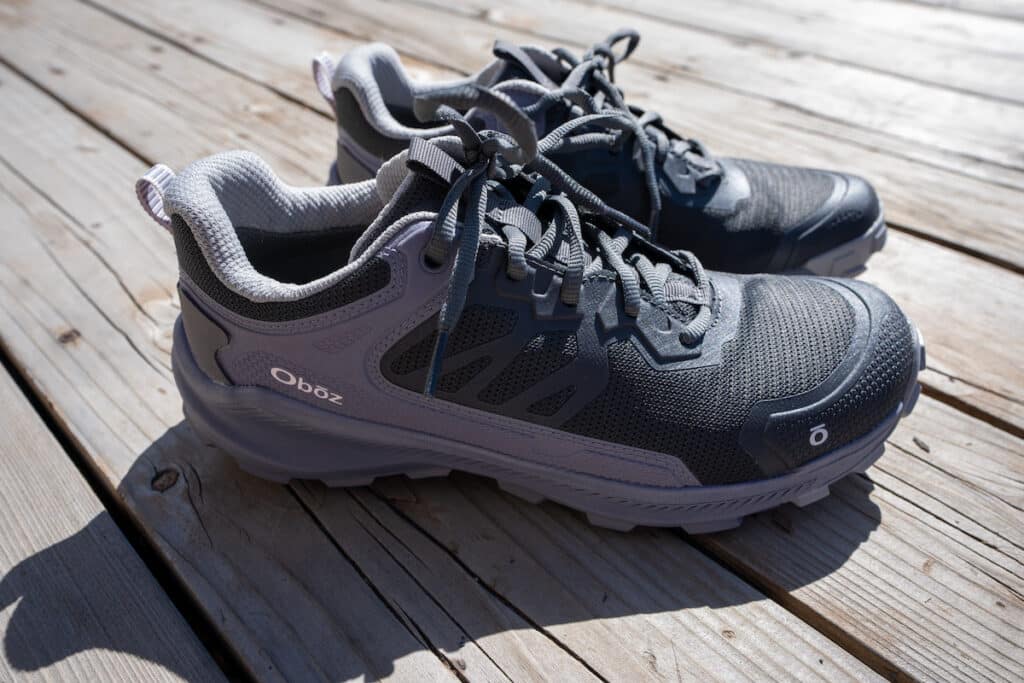 ---
Oboz Katabatic Fit & Feel
The Oboz Katabatic are comfortable right out of the box with no break-in period needed so you can buy a pair and head right out the door. While they're lightweight and flexible, they also feel super supportive, durable, and sturdy so you can feel confident on the trail. The shoes run true to size without feeling too cramped.
Everyone's feet are a little different, and what's nice about the Katabatic is that they fit a wide range of feet types. For example, I have a narrow heel and an average forefoot, while Bearfoot Theory's Director Linda has wide feet with low arches, and BFT team member Courtney has high arches that she sometimes needs special insoles for. The Oboz Katabatic manages to fit all of us comfortably.
My narrow heels make me prone to heel slippage if a hiking shoe doesn't fit me right, but I found that the heel pocket of the Oboz Katabatic is deep enough and snug enough to prevent this. My feet stay in place nicely while I hike, and I haven't gotten a single blister or sore spot.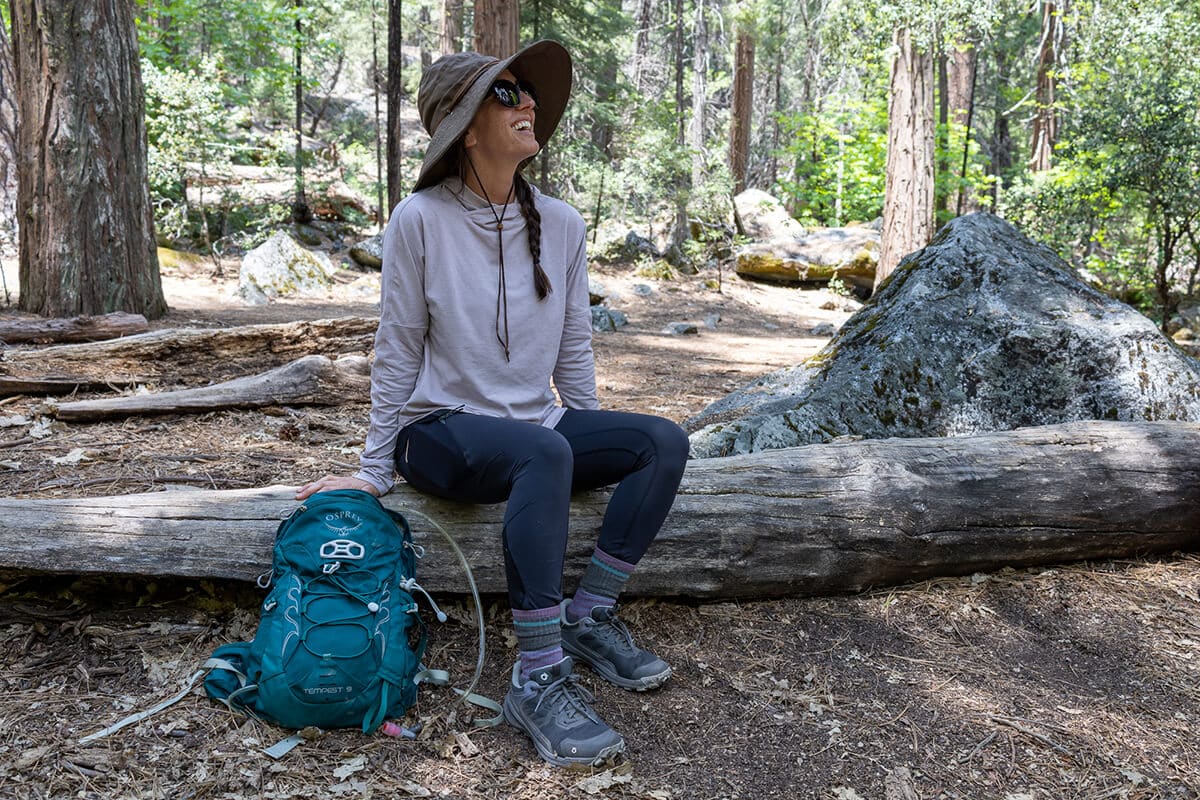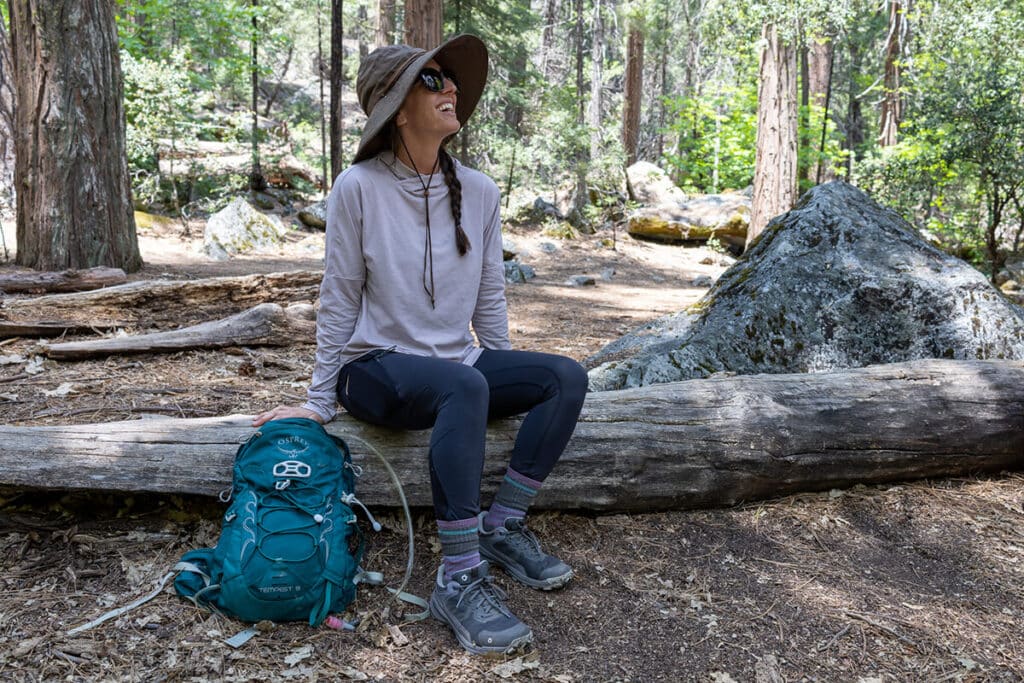 ---
Best Uses for the Oboz Katabatic
What I really love about the Oboz Katabatic is its versatility. Whether your day includes a hike, bike ride, hanging around at camp, running errands around town, trail running, or even backpacking, this shoe is truly multi-purpose.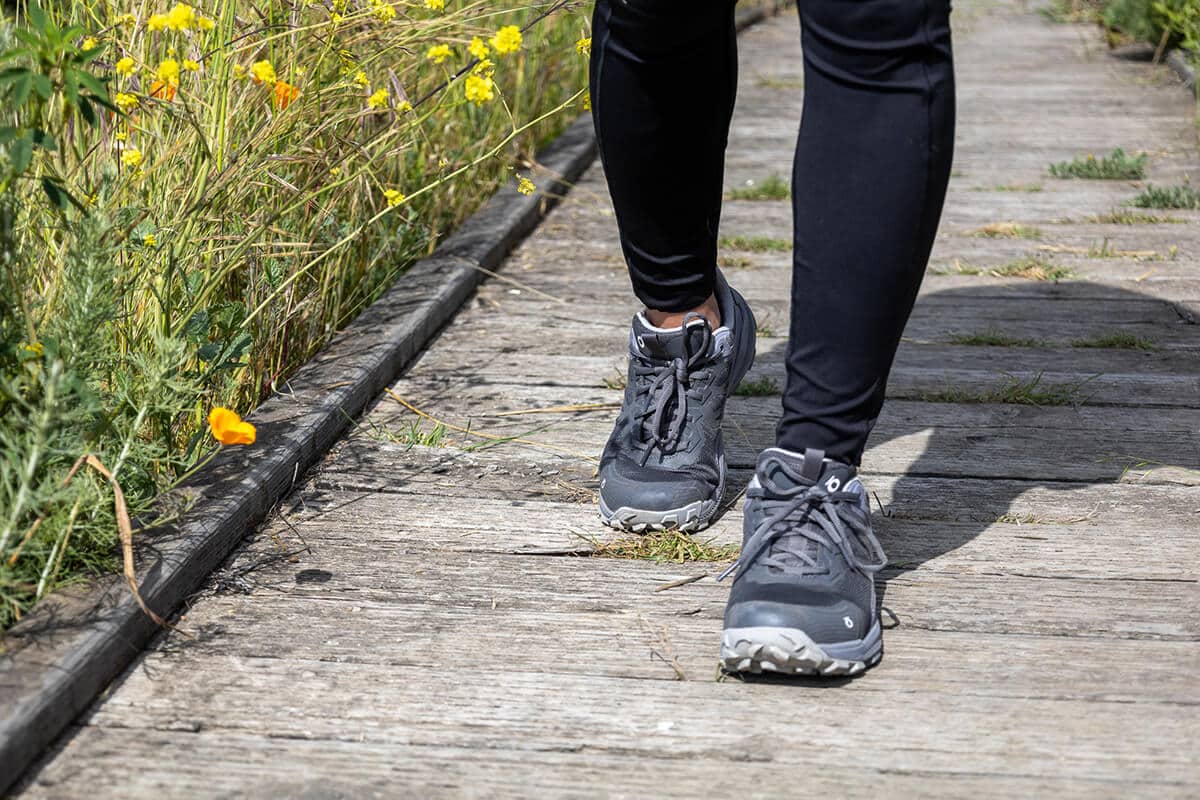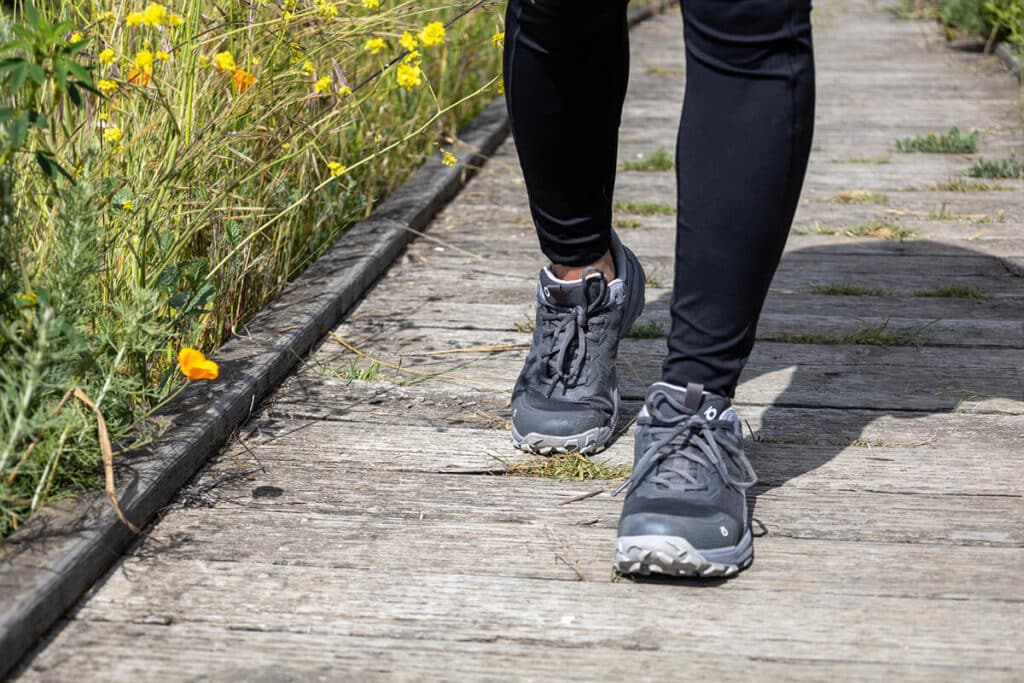 When I first tested them, I was just starting to get back outside after having a baby and I wore them on long walks around the neighborhood and on local trails.
Linda took them on a camping trip to Yosemite and ended up wearing them the entire time. They were comfortable all day long and she wore them for everything from walks on paved trails with the family to long bike rides, strenuous uphill hikes, and for hanging around camp.
Here are some of the best uses for the Oboz Katabatic.
Hiking
With their low ankle and natural articulation, the Oboz Katabatic is designed for fast and light hiking. The pair only weighs 1 lb 4 oz together, and the sole provides plenty of traction for a variety of surfaces and will keep you quick on your toes. The sole has ample cushion for rocks and uneven terrain, making them comfortable and supportive for longer hikes as well.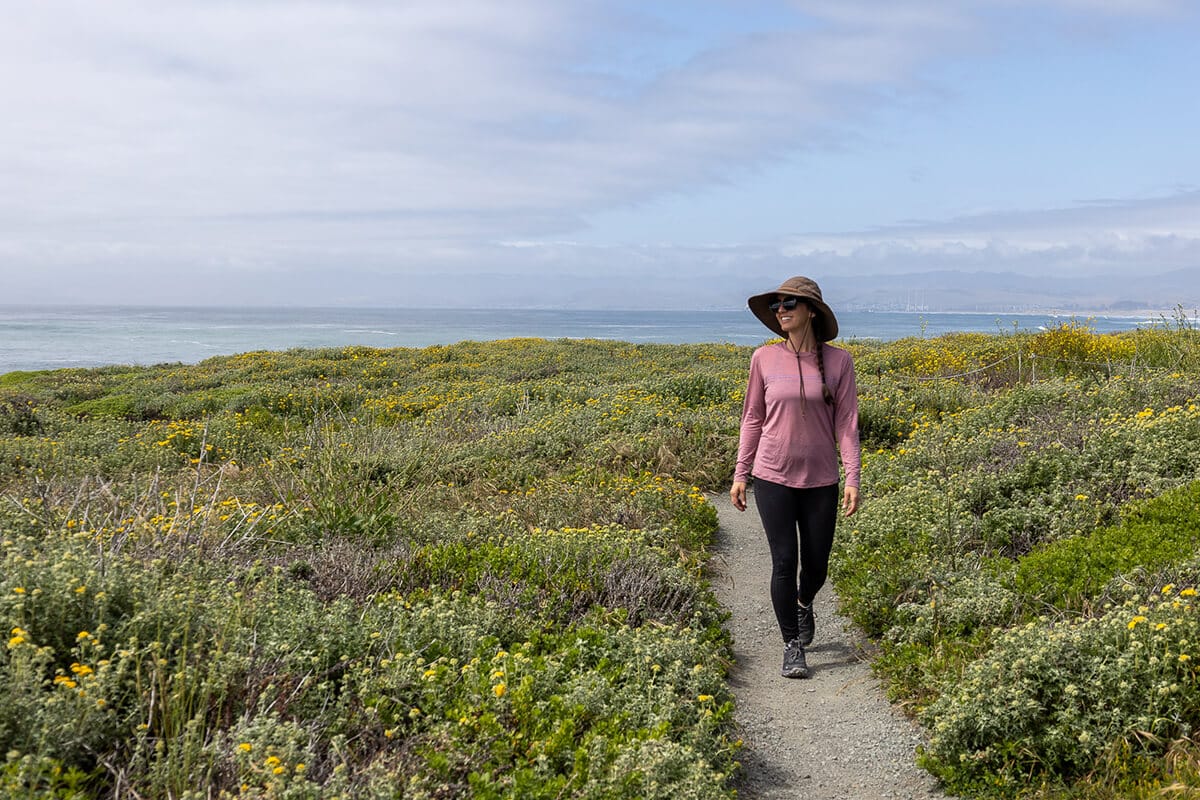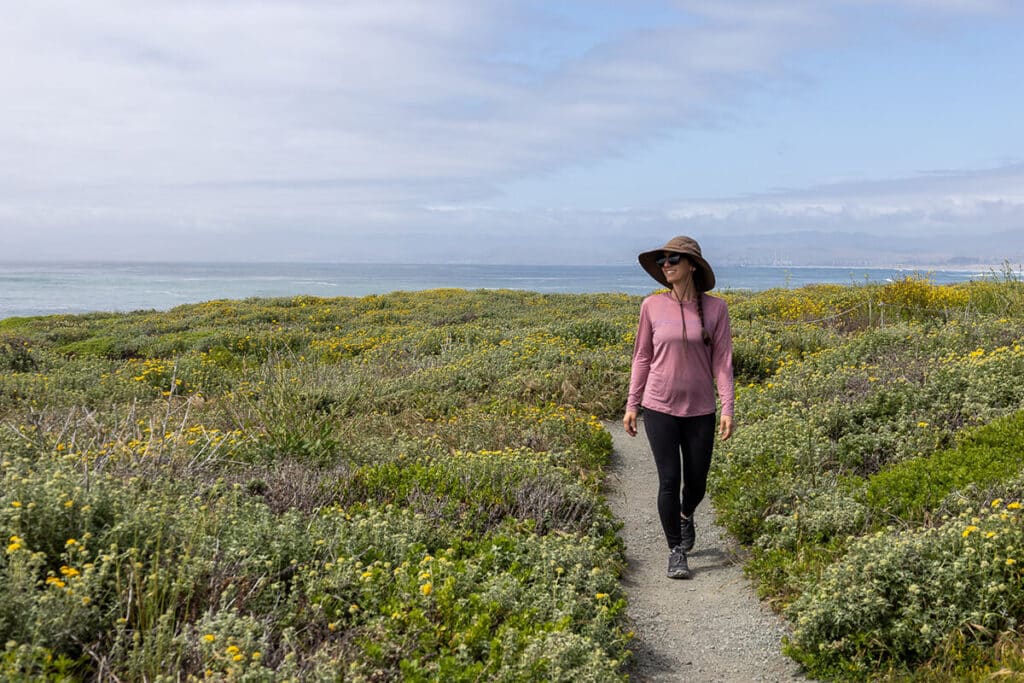 Trail Running
The Oboz Katabatic makes a great trail running shoe, especially if you're looking for something that's an all-in-one-solution for different activities. They're a little beefier and seem to be more durable than other trail runners we've tried so they'll give you a little more support on rocky terrain and may last longer as well, but they're still lightweight and nimble so you can move freely without being weighed down.
Backpacking
While I personally prefer a stiffer hiking boot like the Oboz Bridger for backpacking trips to provide more support and stability while carrying a heavy load, I know many people who prefer to hike and backpack in trail running shoes since they're so lightweight and efficient. If you fall into this category, the Katabatic, which also comes in a mid-ankle version (more on that below), would be a great option to consider for backpacking, especially if you want to go fast and light.
We could see these becoming a favorite of ultra-light long distance backpackers that don't want to be weighed down by a heavy boot.
Biking and Other Activities
The Oboz Katabatic is great for bike rides since they're so lightweight and flexible. Plus the multi-directional grooves on the sole prevent your feet from slipping on the bike pedals. Linda wore these while biking around Yosemite National Park on the paved bike trails and loved being able to go from bike to hiking trail with ease.
Travel
The Oboz Katabatic can also be worn as an everyday shoe and make for a great travel companion since it's so versatile, lightweight, and low profile. Courtney packed these shoes for a trip to Guatemala and loves that they are rugged enough for hiking while being stylish enough to wear around town without looking like full-on hiking boots. Being able to bring just one pair of shoes for all the active pursuits during your trip is a huge benefit since shoes take up a lot of space!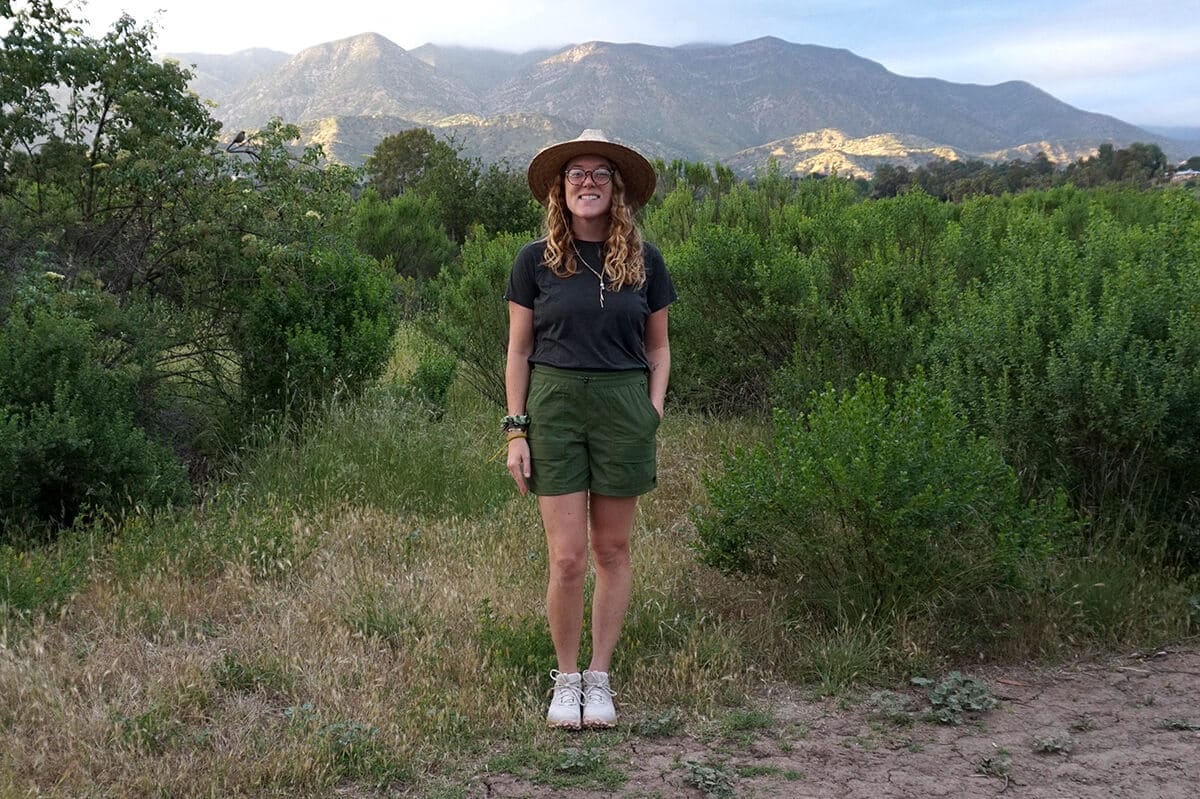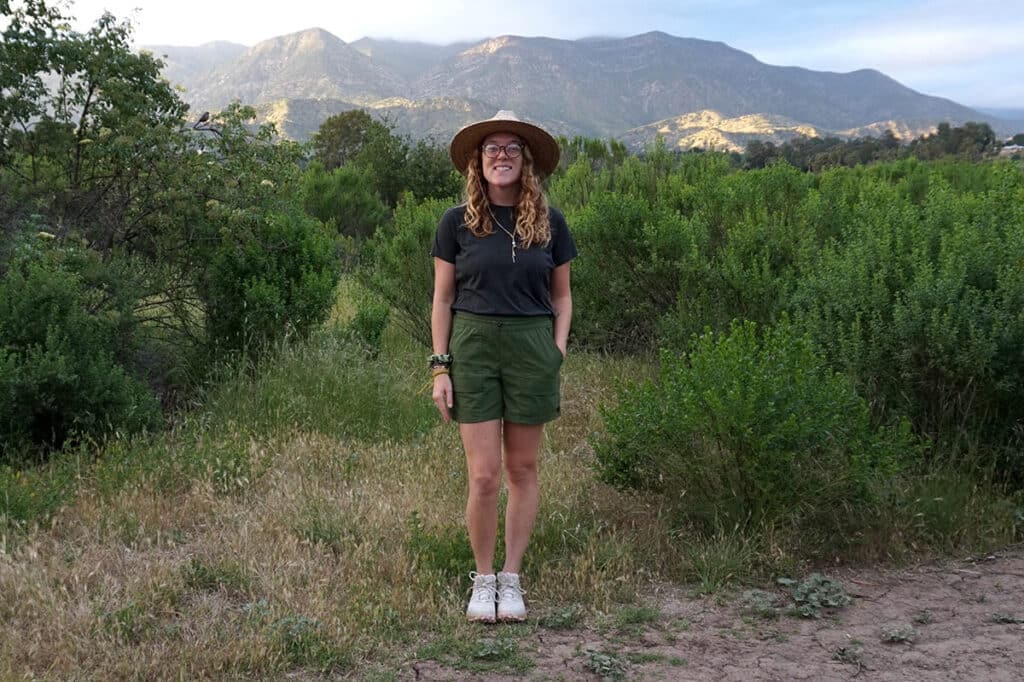 ---
Oboz Katabatic Models
The Oboz Katabatic come in a waterproof and non-waterproof version, as well as a low and mid version in a variety of colors.
Waterproof vs Non-Waterproof
We tested both the waterproof and non-waterproof versions of the Oboz Katabatic and found the non-waterproof version to be more breathable than the waterproof version as to be expected.
The non-waterproof Katabatic has a mesh upper which allows for more breathability in hot temps while the waterproof version utilizes Oboz's B-DRY lining to keep out water. This lining reduces the breathability compared to the non-waterproof version but it's still designed to allow for some breathability to prevent your feet from getting uncomfortably hot (plus the new and improved B-DRY lining provides 5x more waterproofing and breathability compared to older Oboz models).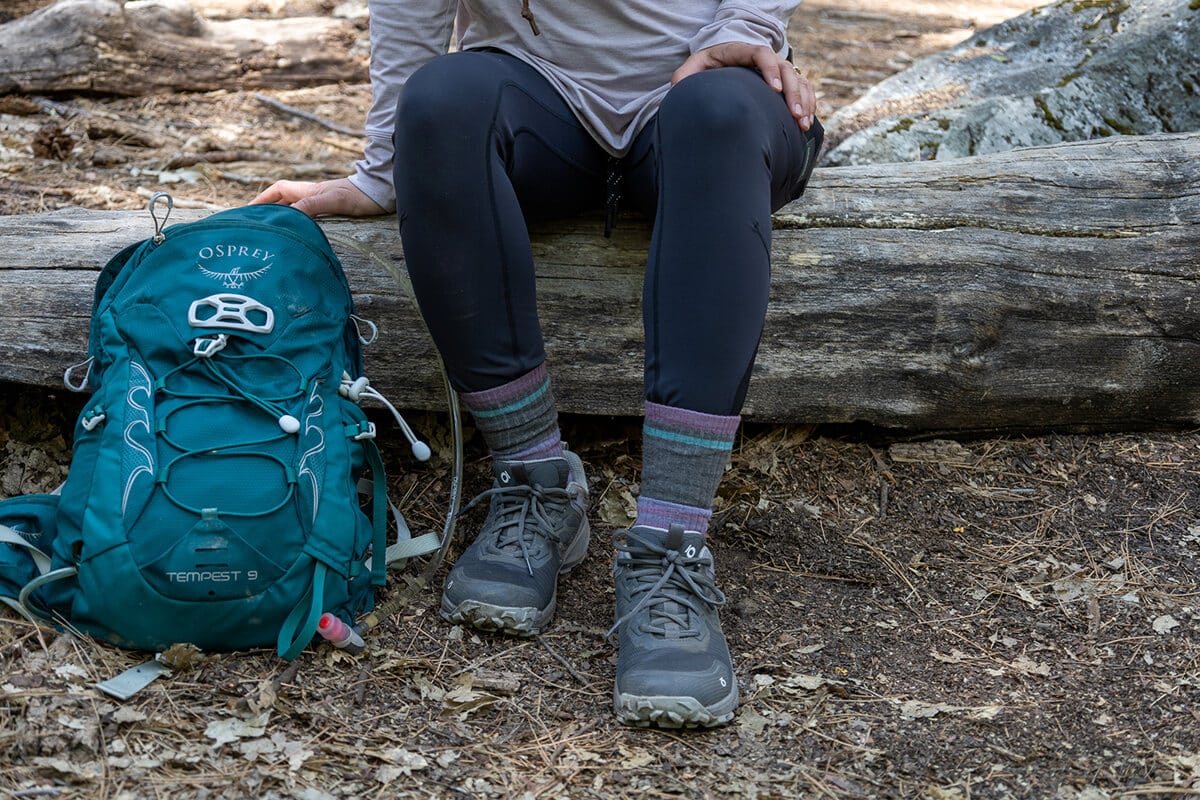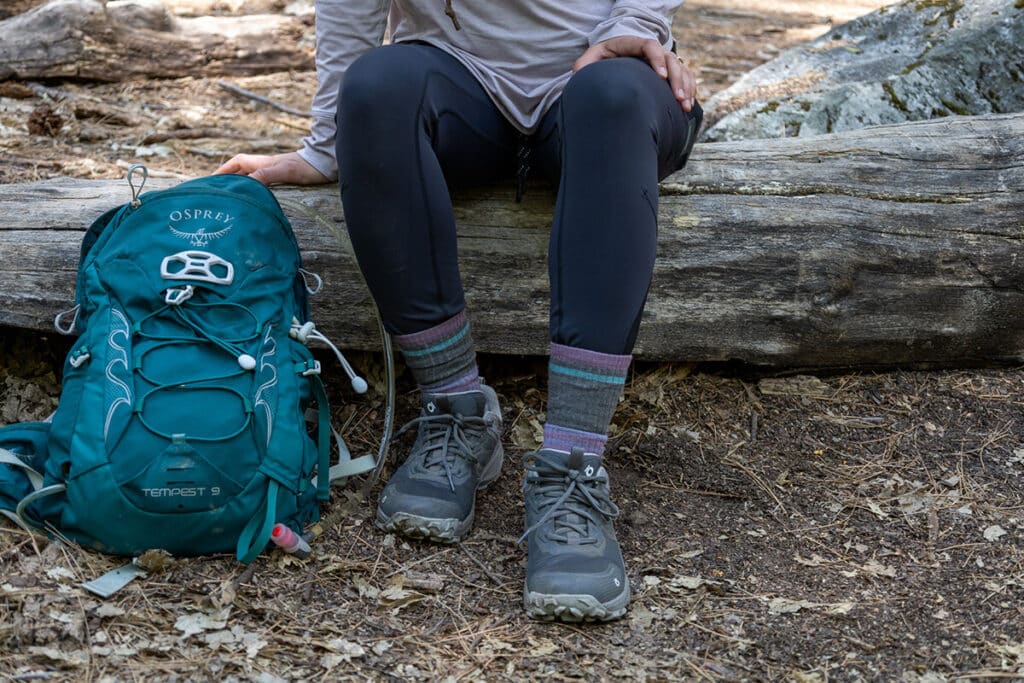 If you live somewhere where it rains a lot and you know you want your trail shoes to be waterproof, then the waterproof Oboz Katabatic will be a great option for you. If you're looking for more breathability and something you can wear comfortably in warmer climates, we recommend the non-waterproof Katabatic.
Linda lives in Baja California where most of the hiking she does is hot and dry so she went with the non-waterproof version for maximum breathability and ventilation.
Since all of my other hiking shoes are waterproof, I went with the non-waterproof Katabatic for breathability and functionality that my other shoes don't provide.
Courtney lives and travels full time in her van and wanted something versatile she could wear in all types of weather so she has been loving the waterproof version.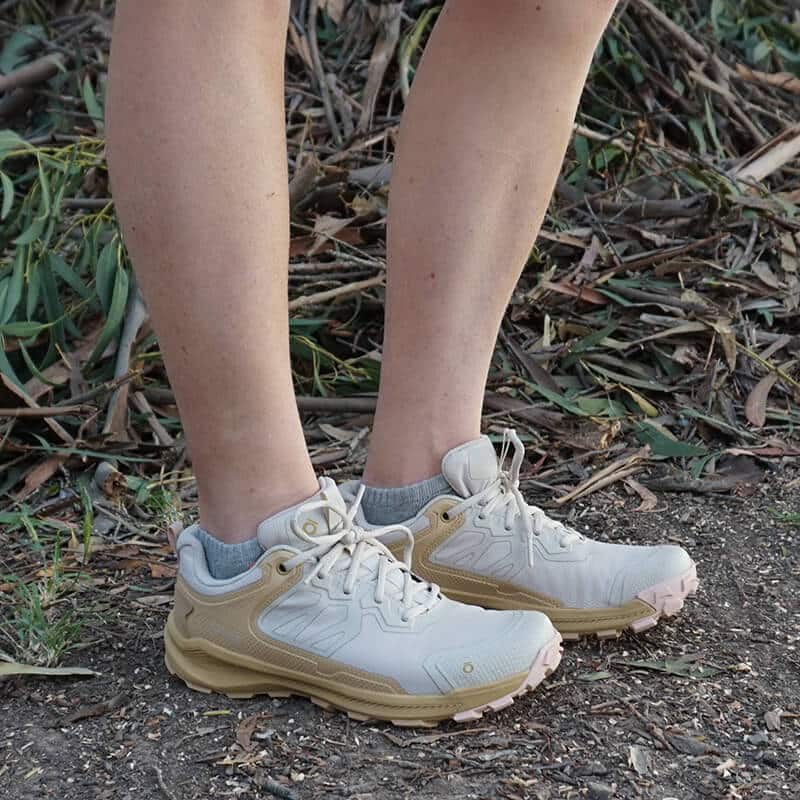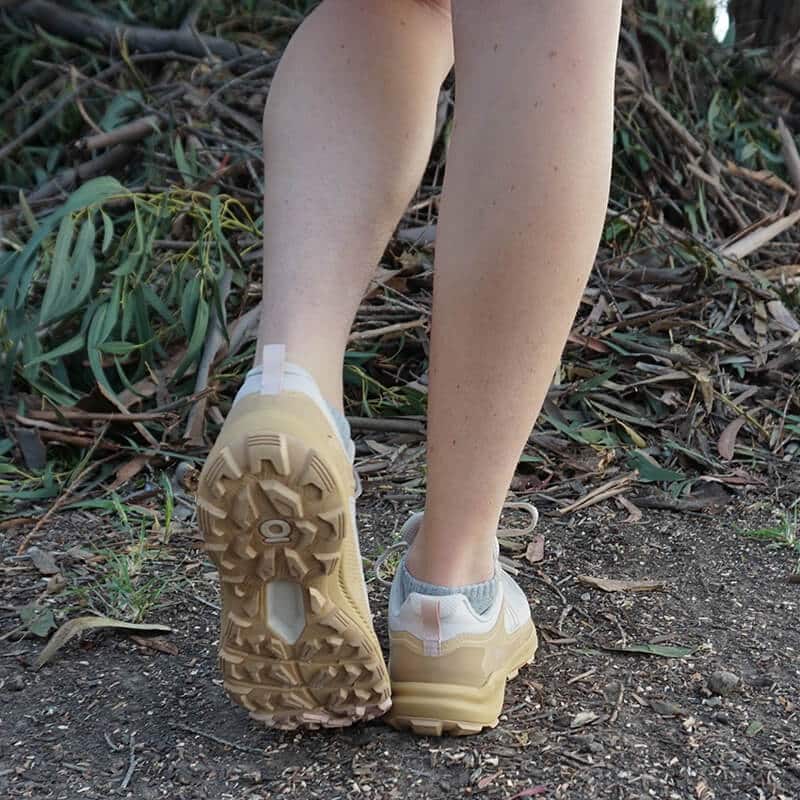 Mid vs Low
The Oboz Katabatic comes in both a mid and a low version. Which one is best really comes down to the terrain, the load you are carrying, and personal preference.
While we haven't tried the mid-ankle version of the Katabatic ourselves, we think they're pretty stylin' and are a great option if you want a light and fast hiking boot with ankle support.
The low version doesn't provide ankle support, but they do feel supportive overall, plus they're more lightweight and nimble than the mid version and can be worn for running in addition to hiking.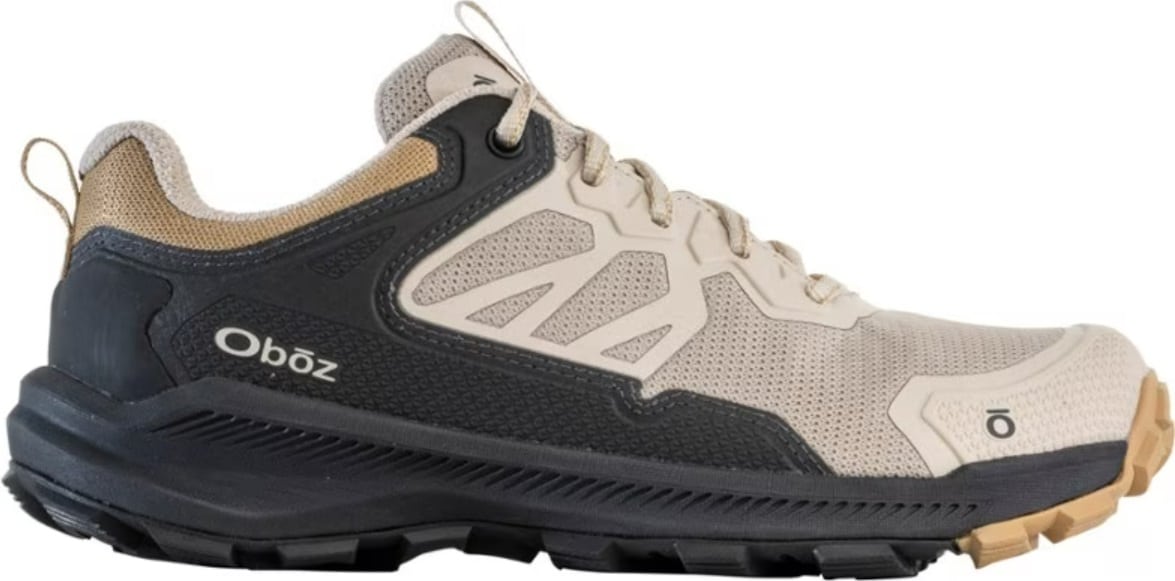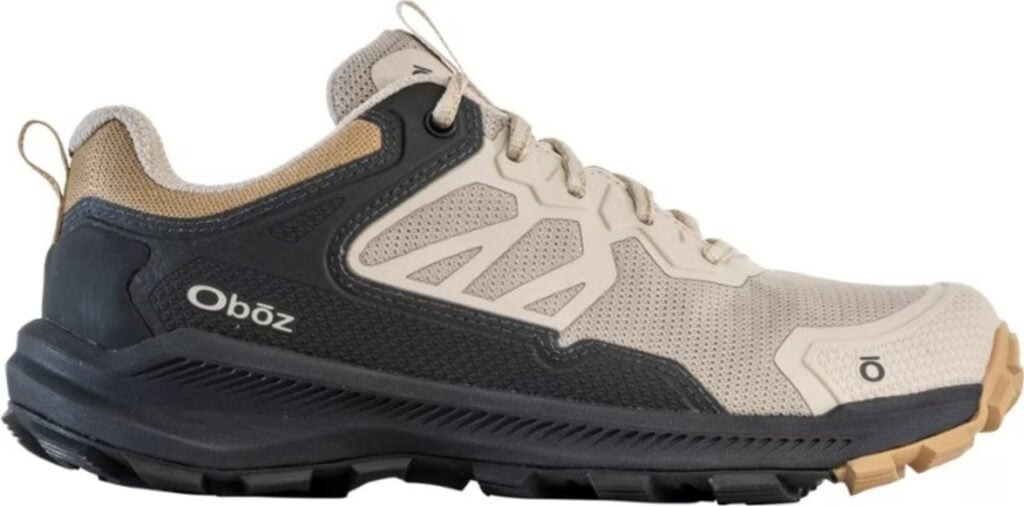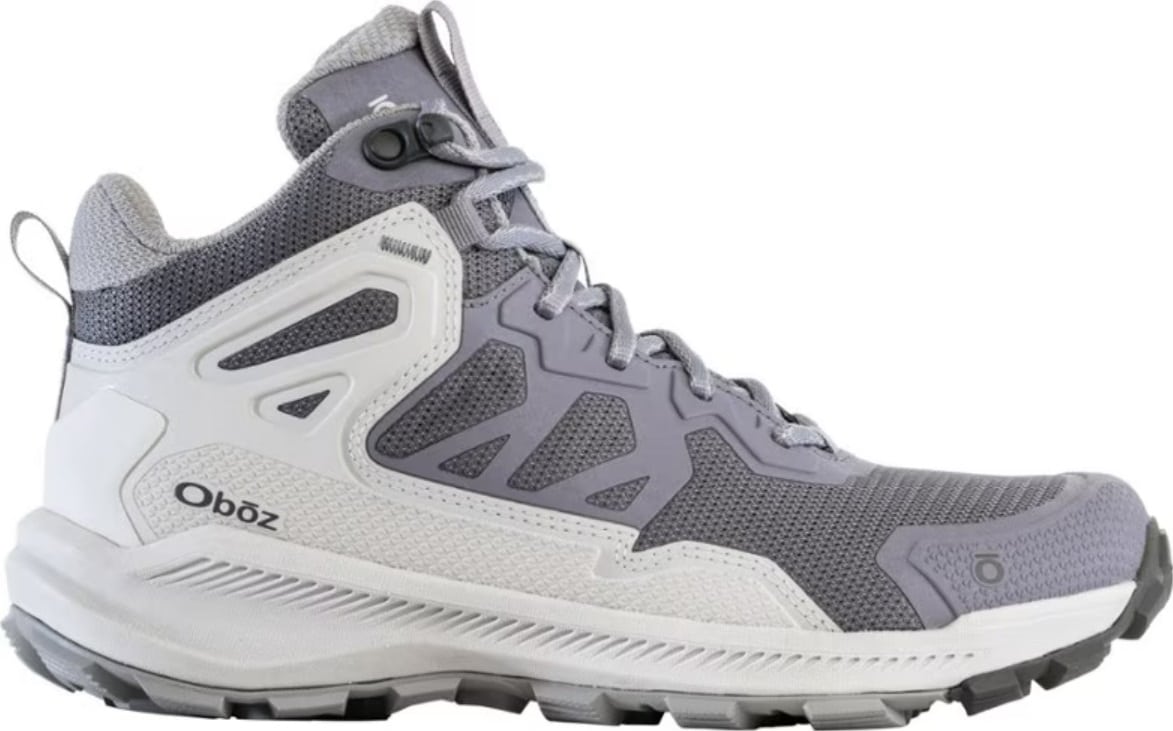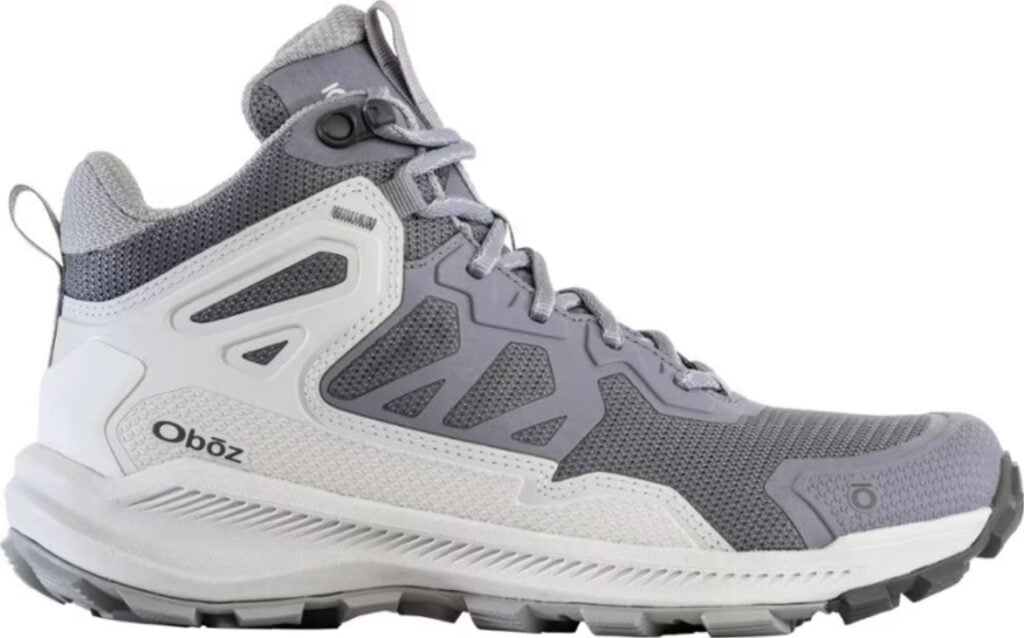 ---
Why We Love Oboz
We love Oboz because the people behind the brand are just as awesome as their shoes. Plus, as a brand, Oboz puts the planet first. They plant a tree for every pair of Oboz sold (more than 5 million and counting!), and they donate shoes to nonprofits that help distribute them to people in need.
100% of the energy they use in their Bozeman office comes from renewable resources like wind, solar, and biomass, and they carbon offset all their shoe shipments.
Plus, while Oboz has been fully committed to environmental and social responsibility since its beginning, they are now a certified B Corp® which means that they meet stringent standards for positive social and environmental impact.
Now that's the kind of brand that we want to support and stand behind, and we hope you will too!
---
Where to Buy the Oboz Katabatic
The Oboz Katabatic are available through a variety of outdoor retailers including REI, Backcountry, and Oboz Footwear's website. They come in both men's and women's and a low or mid version in both waterproof and non-waterproof in a variety of colors.
Here are some of the current Oboz Katabatic styles and colors available
---
Oboz Katabatic Hiking Shoe Giveaway
In partnership with Oboz Footwear, we're giving away six pairs of the new Oboz Katabatic hiking shoes! Each winner will get to pick their desired style (mid or low, waterproof or non-waterproof), color, and size.
Enter to win below and share with your friends!
Do you have any questions about the Oboz Katabatic? Have you tried them out yourself? Let us know in the comments below!