13 Best Arizona Road Trip Stops For Outdoor Adventure
Discover the best outdoor adventure stops for your next Arizona road trip!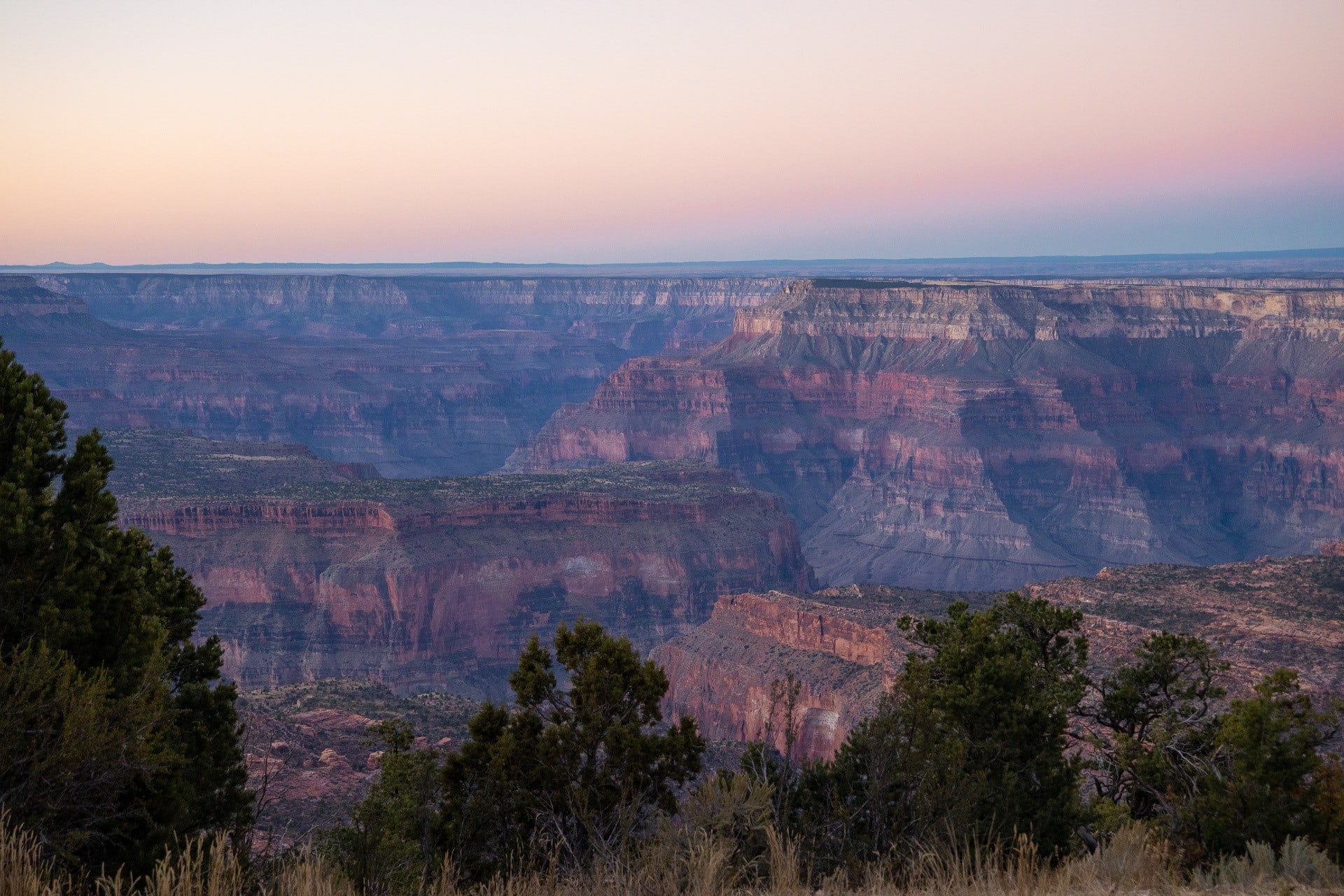 Arizona may be known as the Grand Canyon State, but it's also home to dozens more incredible outdoor adventures and natural wonders. With three National Parks, 13 National Monuments, and 31 state parks, an Arizona road trip can offer fun outdoor recreation for everyone.
Within a short drive, you can visit the towering red rock bluffs of Sedona, the giant Saguaro cacti of Tuscon, and the quiet Ponderosa pine forests of Prescott. And that's just the beginning. There are also Native American archaeological sites to visits, old ghost towns, remote canyons, and beautiful waterfalls.
Wherever you go in Arizona, there is sure to be plenty of natural beauty and outdoor adventure to enjoy.
Here are 13 epic stops for your next Arizona road trip.
Important Reminder: As it goes in all of the destinations we share, please practice good trail etiquette and remember to Leave No Trace. This means packing out all of your garbage (including toilet paper) and following the established rules. In the desert, this also means learning how to protect cryptobiotic soil and how it has a huge impact on our ecosystems.
Arizona Road Trip Map
#1 campsite finder app
Try the Dyrt PRO free for 30 days
If you're going to be camping on your road trip, get a FREE 30-day membership to The Dyrt PRO, one of our favorite apps for finding campgrounds (use the code "Bearfoot" if you're signing up on mobile!). You can read reviews, view photos, save your favorite campgrounds, view maps offline, plan a route, and more!
Arizona Road Trip Stops
1. Grand Canyon National Park
Noted as one of the original Seven Wonders of the World, the Grand Canyon is certainly grand. It stretches over 277 miles long, 18 miles wide, and over 1 mile deep. Aside from its sheer size, one of the most impressive features of the Grand Canyon are the colors. The surrounding rocks are layered with reds, golds, pinks, and yellows making it an epic place to catch sunrise or sunset.
Fewer than 1% of visitors to the Grand Canyon actually go below the rim, so if you want to beat the crowds there are a number of options. For hiking, the 9-mile roundtrip Bright Angel Trail to Indian Garden is a great day-hike or there are several shorter options nearby. There are also endless opportunities for multi-day backcountry backpacking trips if you have a permit.
Running along the valley floor of the Grand Cayon is the Colorado River, which is one of the best rivers for multi-day packrafting or a one-day whitewater rafting adventure.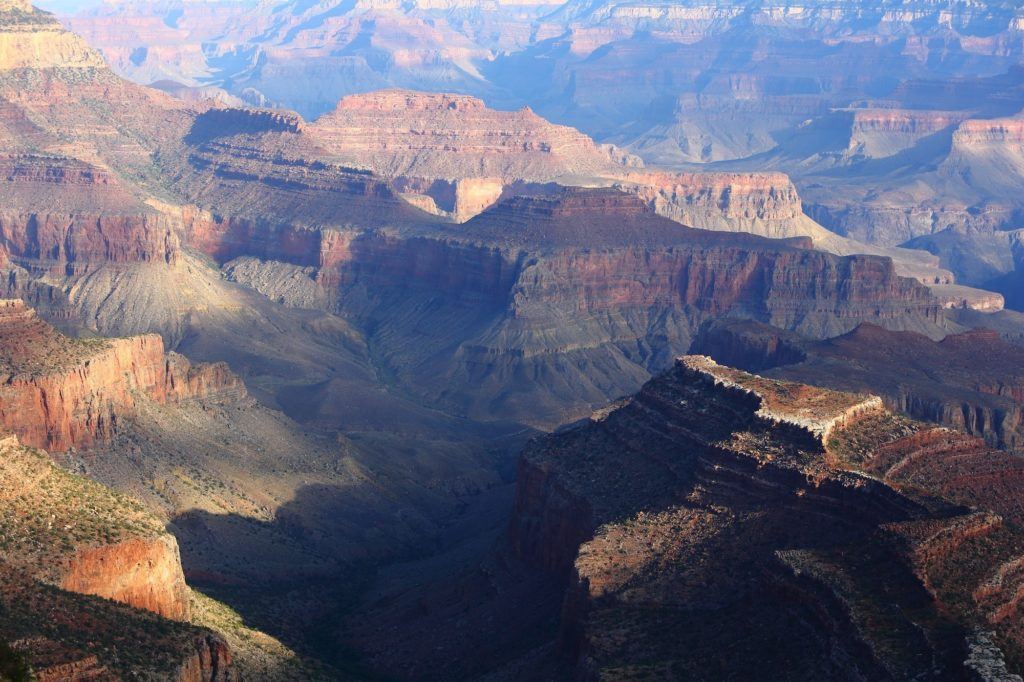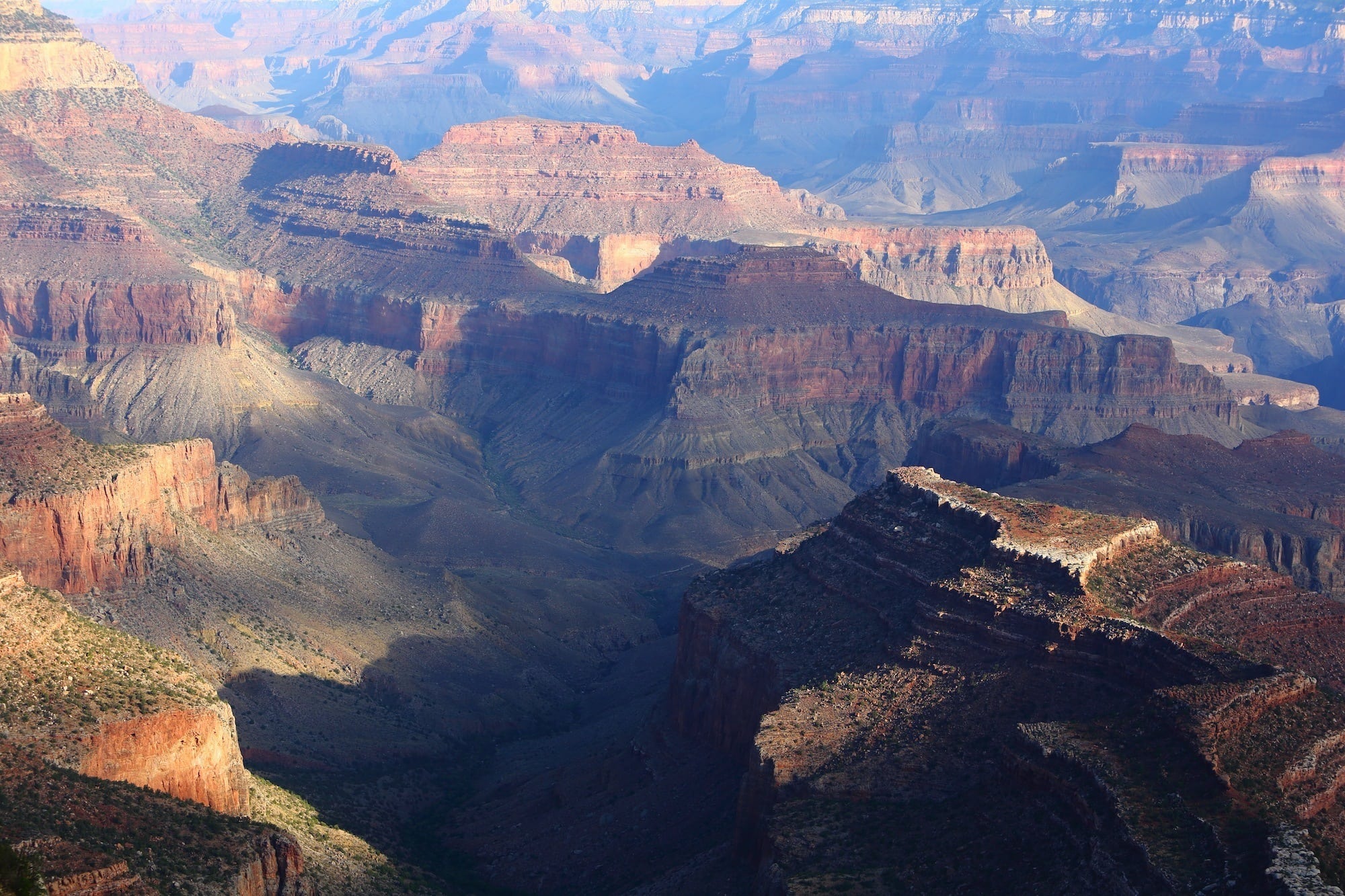 2. Sedona
Sedona is perhaps the most beautiful town in Arizona. Surrounded by tall red rock buttes and towering pinnacles, it's no wonder that Sedona attracts millions of visitors each year. But don't let that deter you. Even though Sedona can be 'touristy', there are plenty of opportunities to get off the beaten path and immerse yourself in the natural beauty of the area. Use our Sedona travel tips to make the most of your time there.
There are dozens of day hikes to choose from, all with incredible views of the surrounding red rock mesas, and Sedona is also home to some of the best mountain biking in the west. In fact, Sedona is one of my all-time favorite places to ride for its beautiful views and amazing singletrack.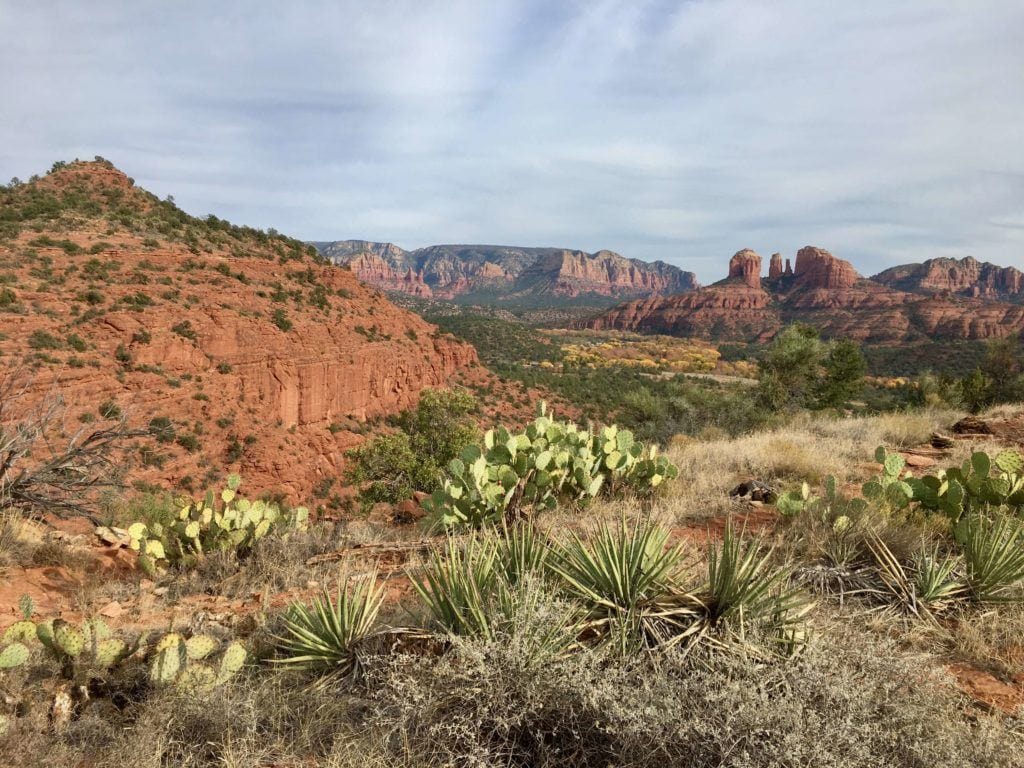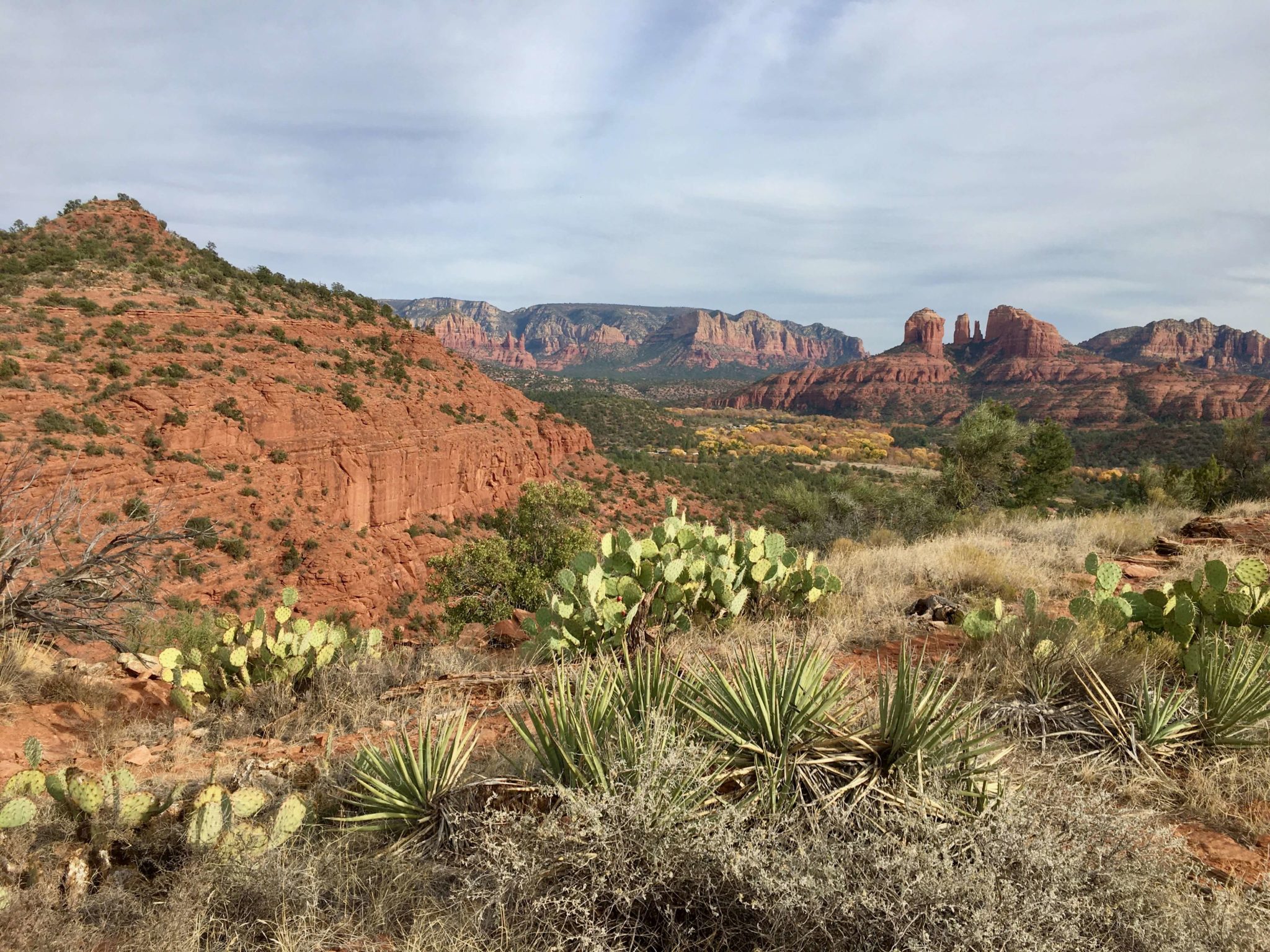 3. Petrified Forest National Park
Home to ancient artifacts including 225 million-year-old petrified logs, visiting the Petrified Forest National Park in eastern Arizona is like stepping back in time. In addition to petrified wood, you'll find colorful landscapes like the Painted Desert, detailed petroglyphs from ancestral Native Americans (Newspaper Rock is a must-see), historic Pueblo sites, and more.
There are several walking trails that wind through these archaeological sites like the 1.6-mile Long Logs Loop which showcases the largest concentrations of petrified wood in the park and the 1-mile Blue Mesa Loop that winds through badland hills of bluish bentonite clay.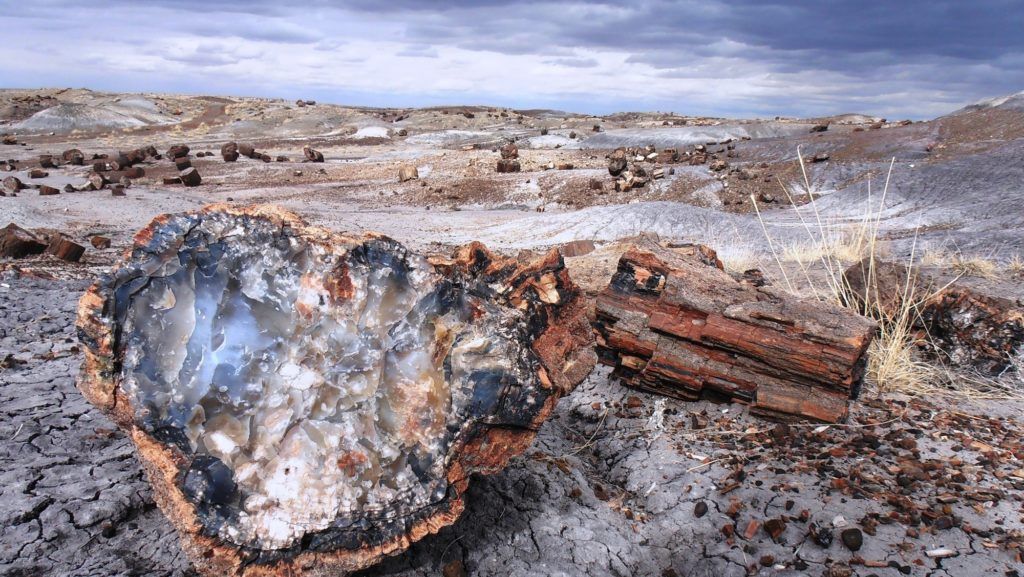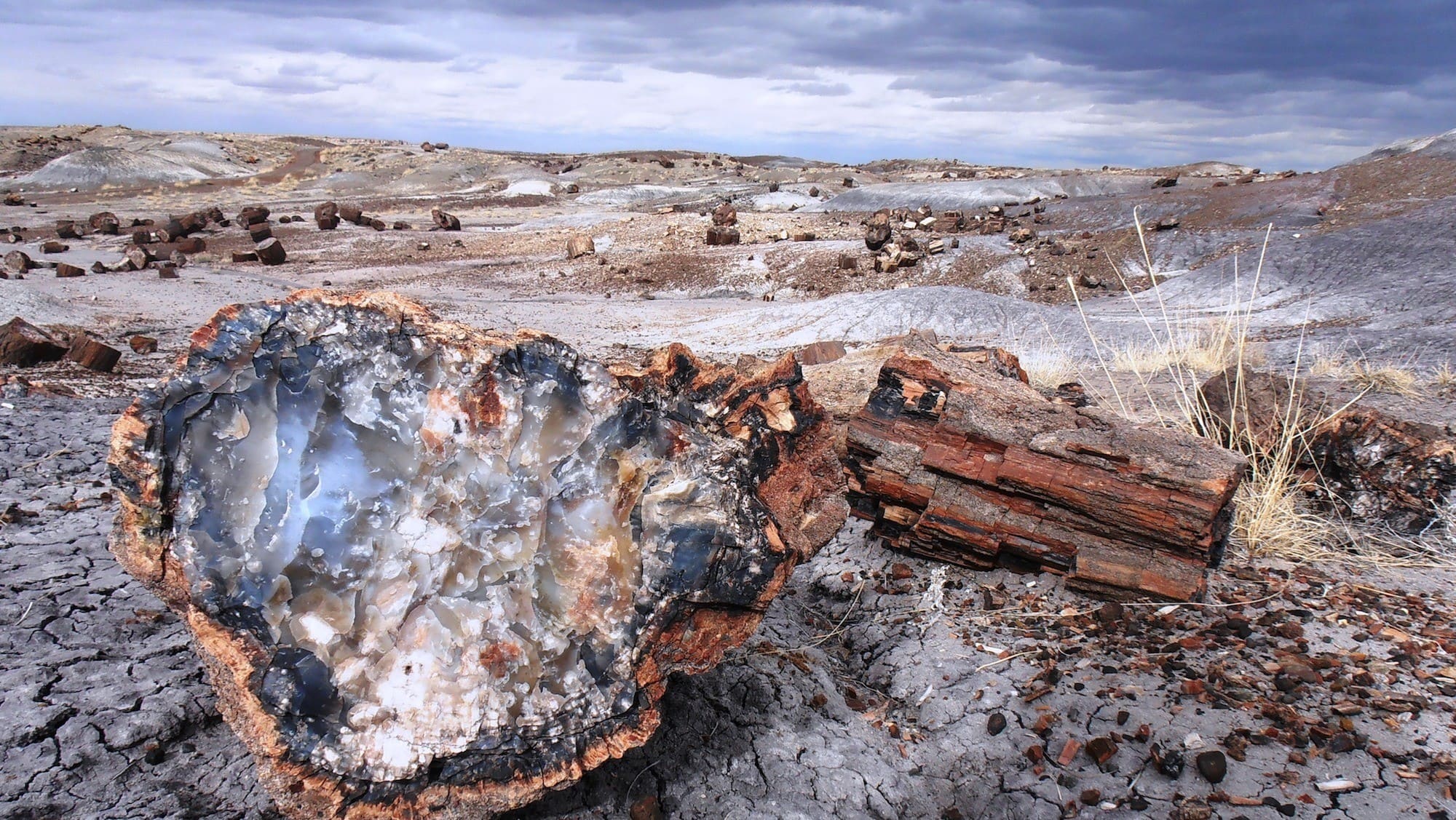 4. Saguaro National Park
One of Arizona's three National Parks, Saguaro National Park in Tucson is home to the nation's largest cacti: the giant saguaro. These cacti are only found in a small portion of the United States and they are truly iconic.
A Saguaro cactus grows very slowly, only about 1-1.5 inches in its first 8 years of life, so the giant saguaro cacti that are seen in the park are over 100 years old and some of them may even be over 200 years old.
To see these majestic 'sentinels', go for a hike along one of the many hiking trails or set up camp in the backcountry to watch the sunset. The best time to visit Saguaro National Park is between April and June when the cacti are in bloom with white flowers.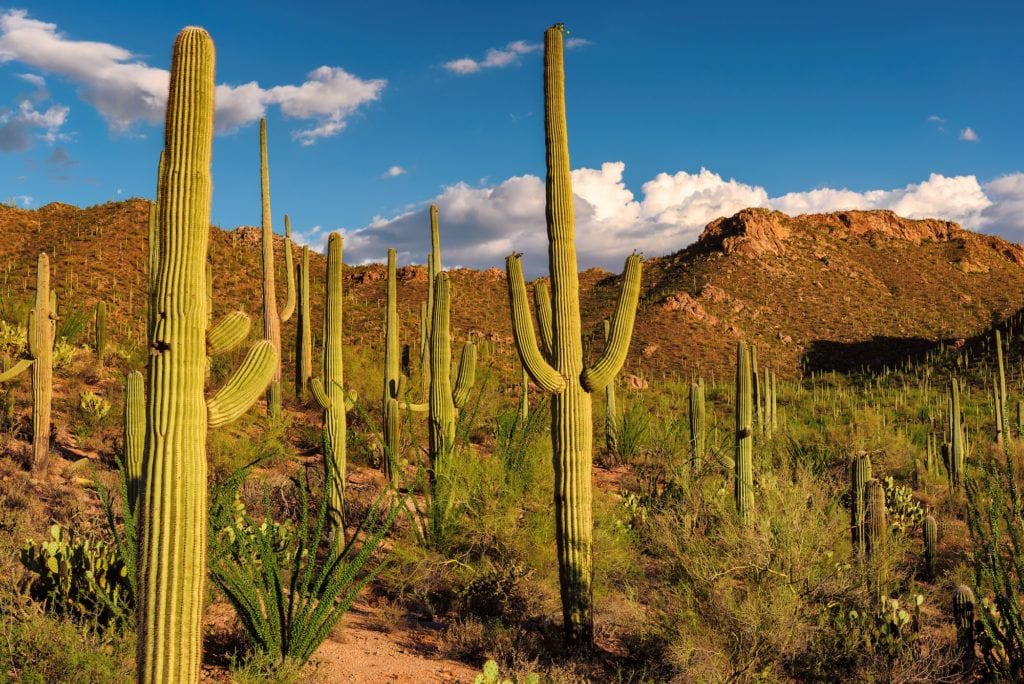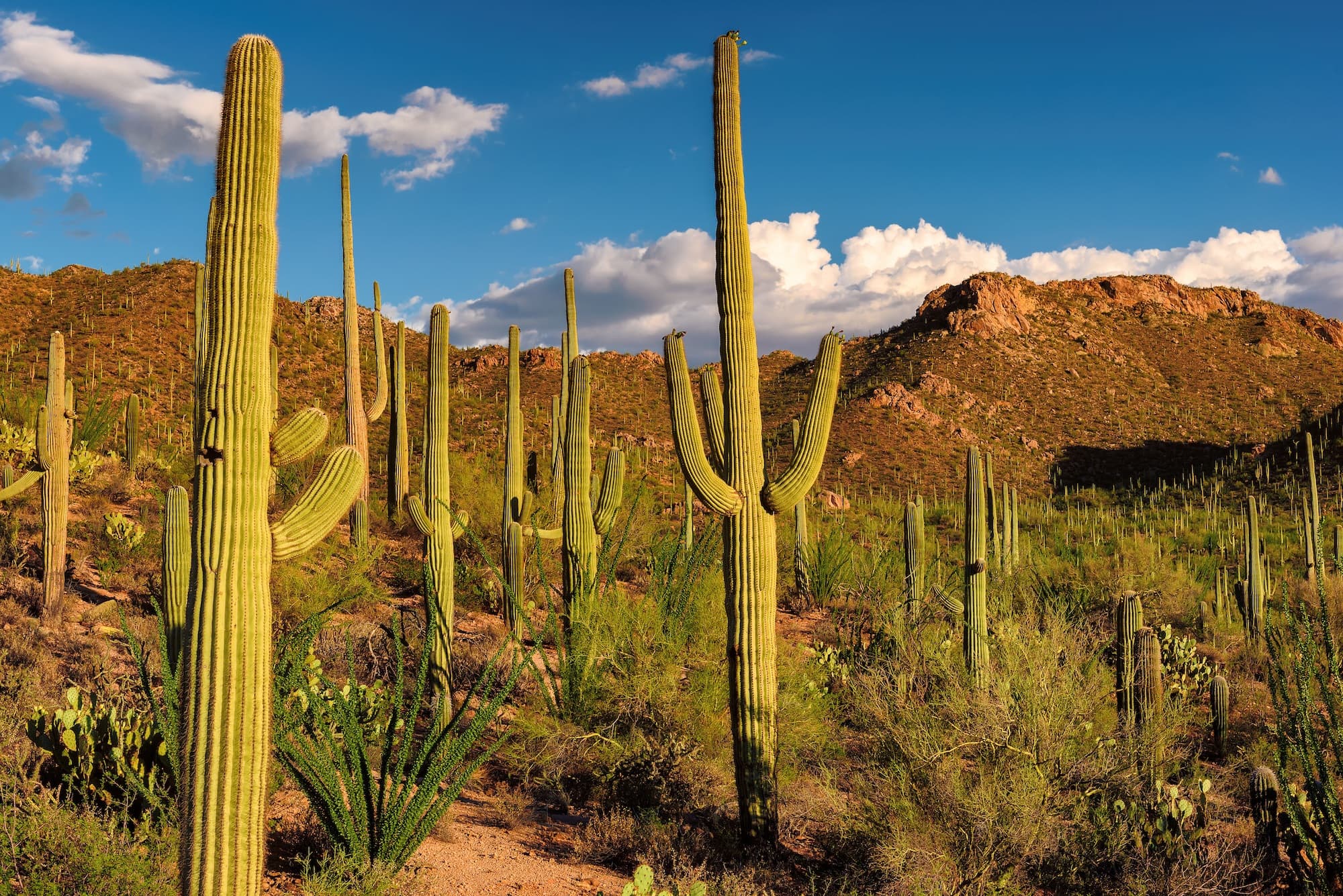 5. Canyon de Chelly National Monument
Canyon de Chelly has long served as a home for Navajo people in northeastern Arizona. For nearly 5,000 years, people have lived in the remote canyons that make up this area. Today, over 40 Navajo families live, raise livestock, and farm the lands of this stunning place known to them as Tsegi.
In addition to its living history, Canyon de Chelly is also known for incredible geologic features like Spider Rock, a tall sandstone spire that towers over 750ft from the canyon floor.
Visitors can experience Canyon de Chelly through private tours with a local guide or head out on a self-guided hike on the one public hiking trail at the White House Overlook.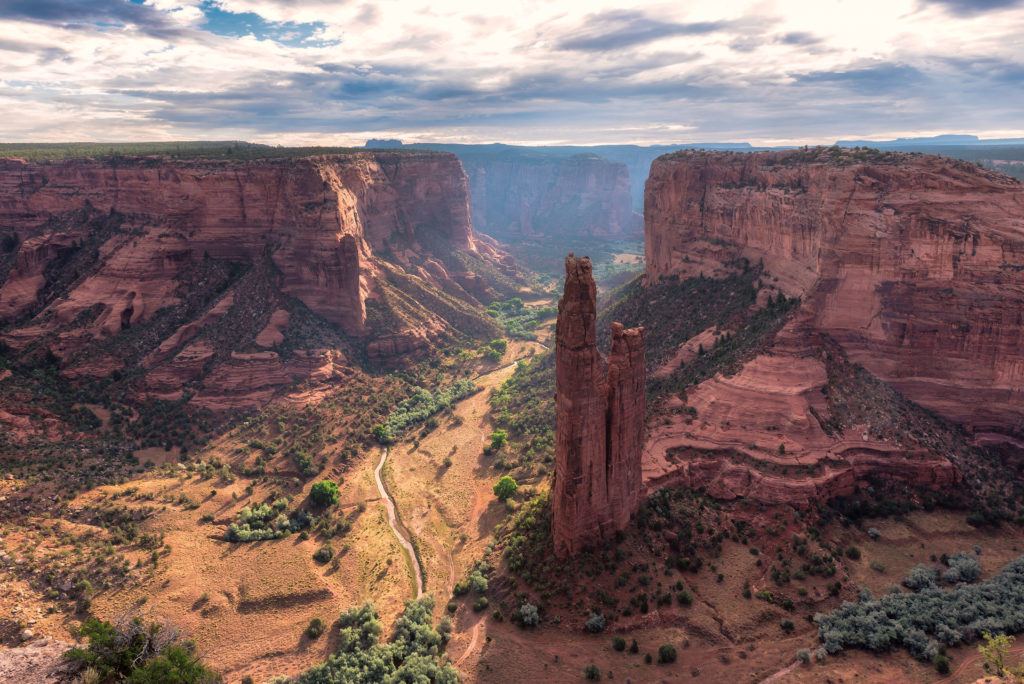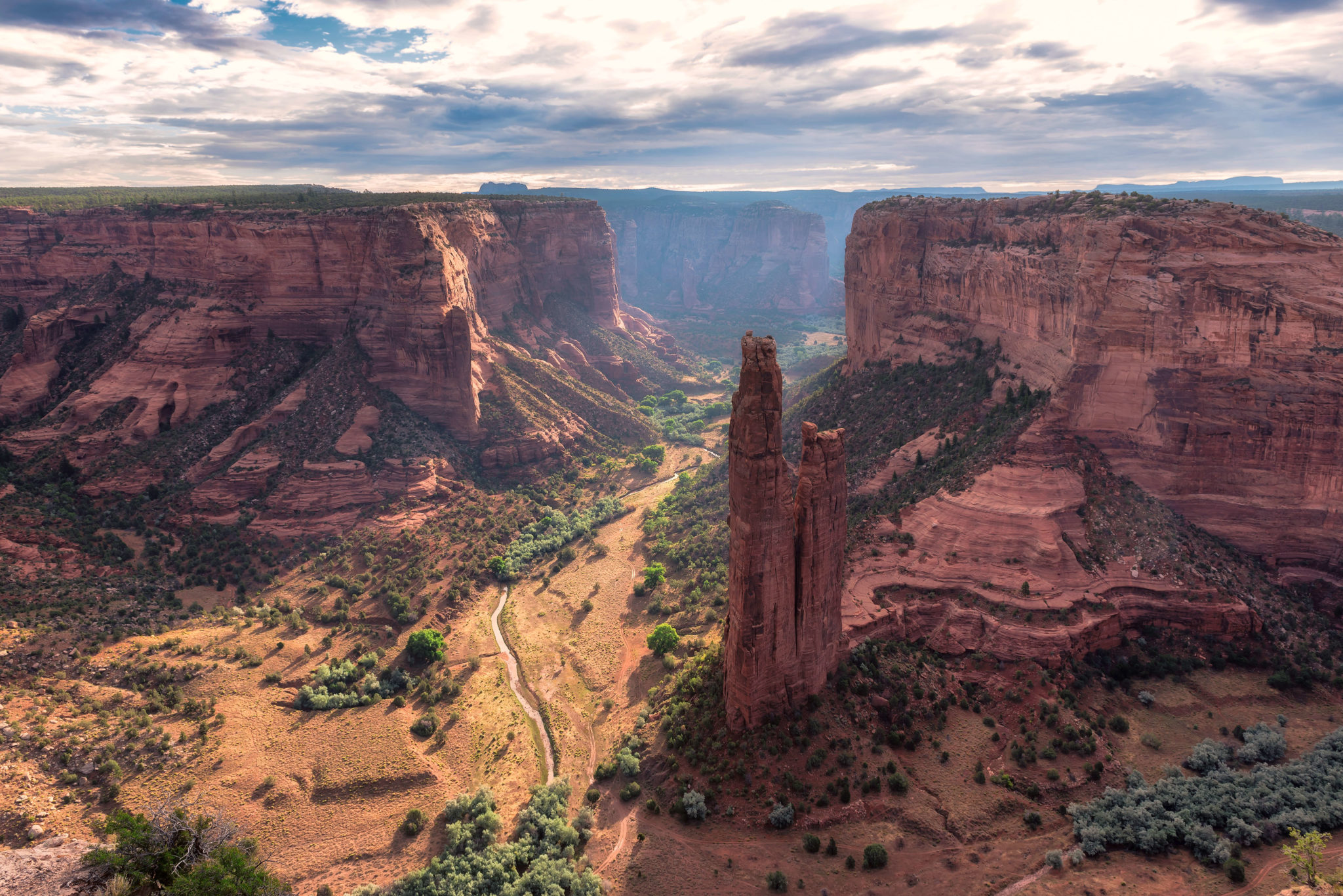 6. Antelope Canyon & Horseshoe Bend
Antelope Canyon and Horseshoe Bend are two jaw-dropping sights in northern Arizona and they're just under 15 minutes from each other. While both Antelope Canyon and Horseshoe Bend are popular with tourists, their beauty and uniqueness warrant a stop on any Arizona road trip.
Antelope Canyon is a 120ft-deep slot canyon that features waves of red sandstone that were formed by flowing water. When the sun hits the canyon at the right angle, beams of sunlight shoot down through the opening, making it a popular place for photographers. Antelope Canyon is located on Navajo land, so it is accessible by tour only.
Horseshoe Bend is just a short 15 minutes drive from Antelope Canyon and is definitely worth a photo stop, despite the masses. It's a 1.5-mile walk from the parking area to the overlook, which captures a perfect horseshoe bend in the Colorado River. Tall canyon walls tower above the water, making it a truly impressive sight.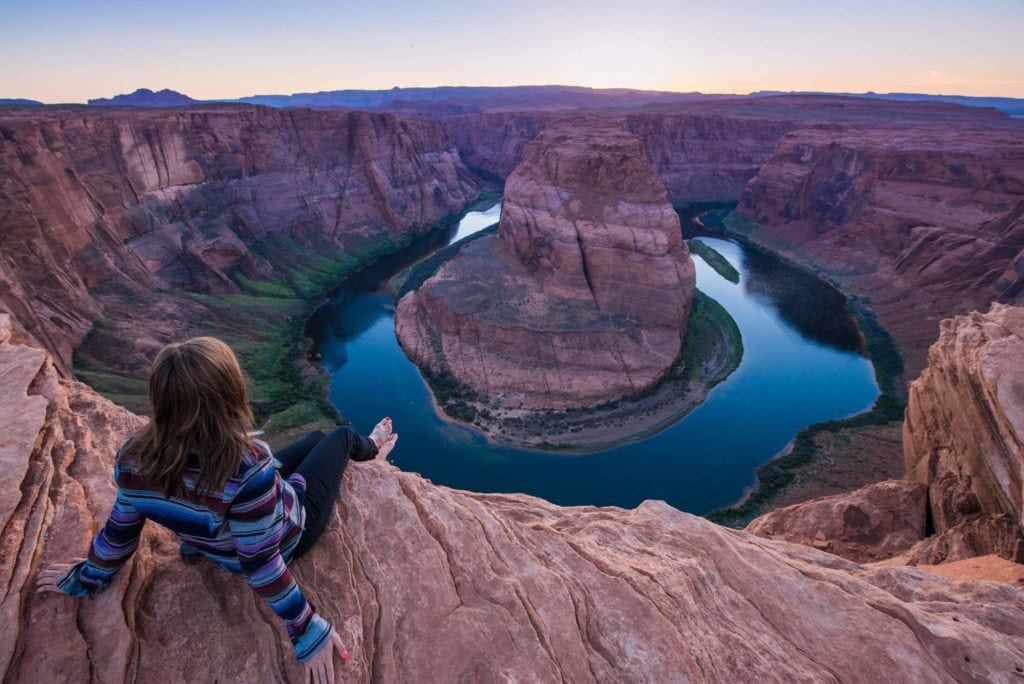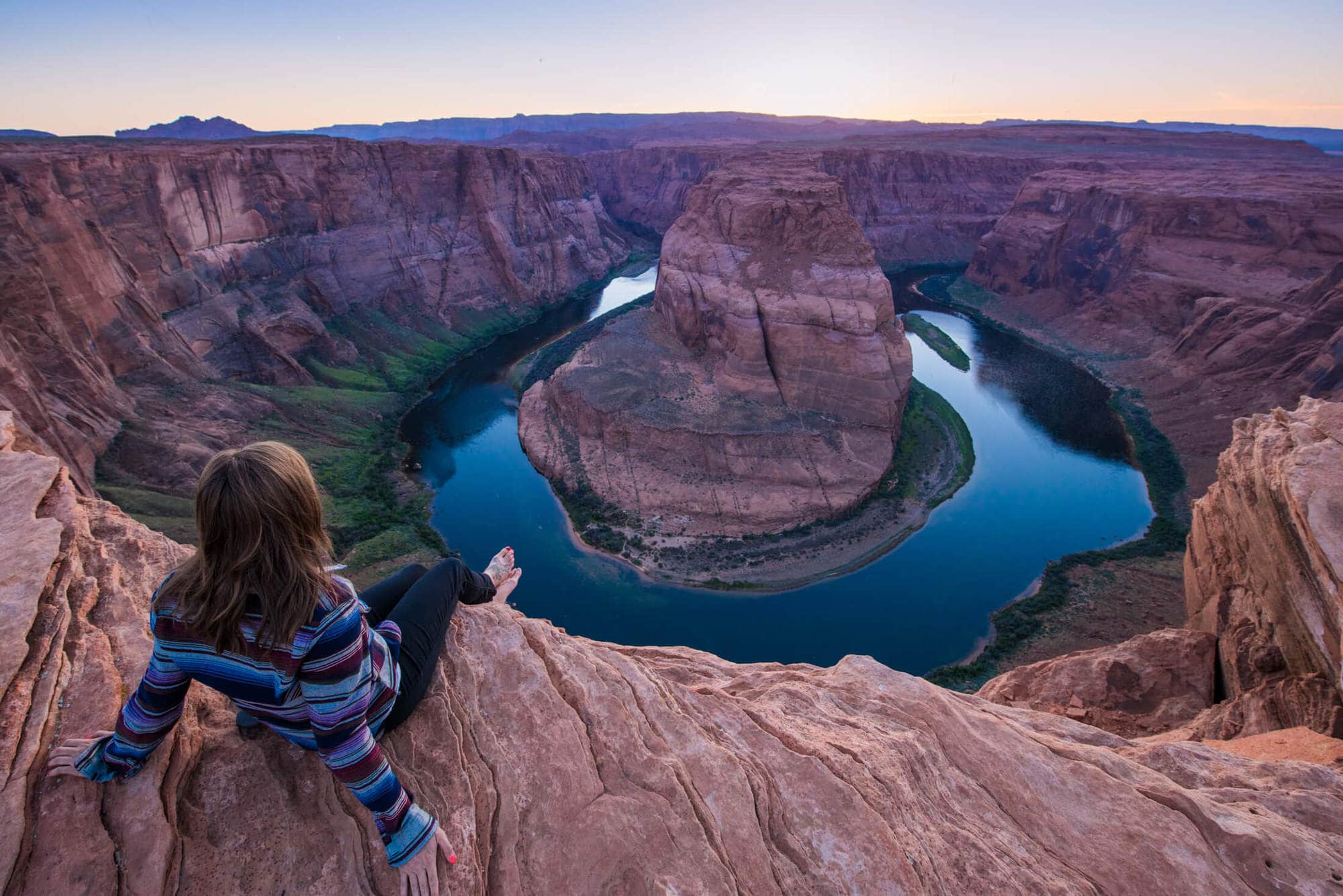 7. Jerome
Jerome is a small town in central Arizona situated about halfway between Sedona and Prescott. Formerly a copper mining town, it faced abandonment after the mining industry collapsed, but in recent years Jerome has experienced quite a resurgence thanks to tourism efforts and the establishment of several wineries.
One of Jerome's biggest attractions is the Haunted Tour, which entertains visitors with glimpses of its near ghost town days and wild west copper mining history.
Jerome has also recently been lauded for its wine and grape-growing climate. Maynard James Keenan, the lead singer for Tool, recently founded Caduceus Cellars in Jerome, which is open 365 days of the year and is a fun stop for Arizona road trip wine lovers.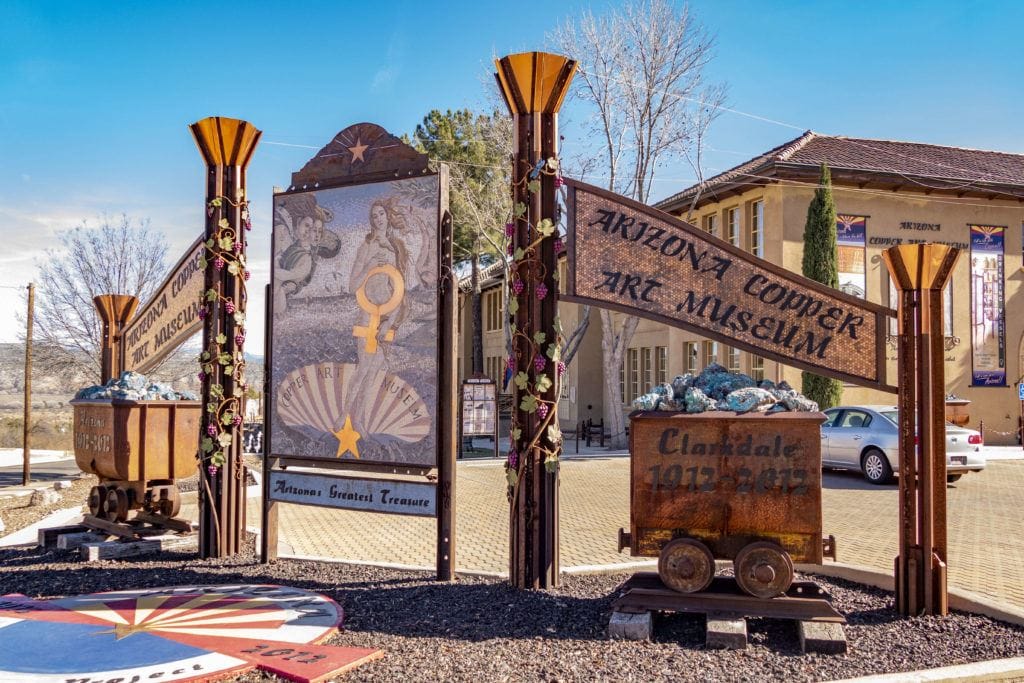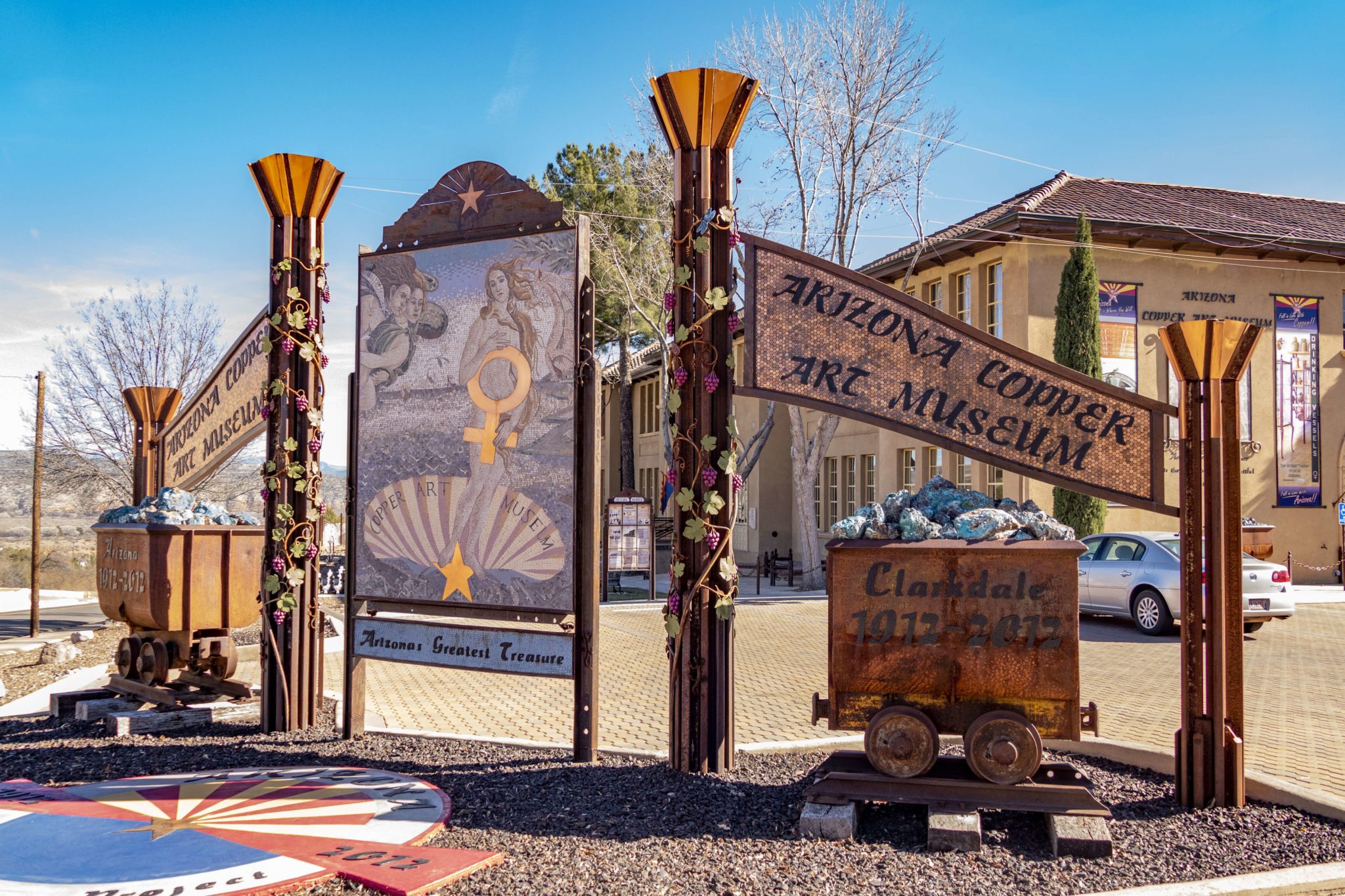 8. Havasu Falls
Visiting Havasu Falls takes quite a bit of effort and planning but it's a mind-blowing experience. The 100ft turquoise-colored cascade of water spills over red rock cliffs into a series of plunge pools at the base. It is stunning.
Located within Havasu Canyon on Havasupai ('people of the blue-green waters') land near the village of Supai, the falls require a permit to access, an all-day hike in, and a three-night camping reservation. It is absolutely worth it!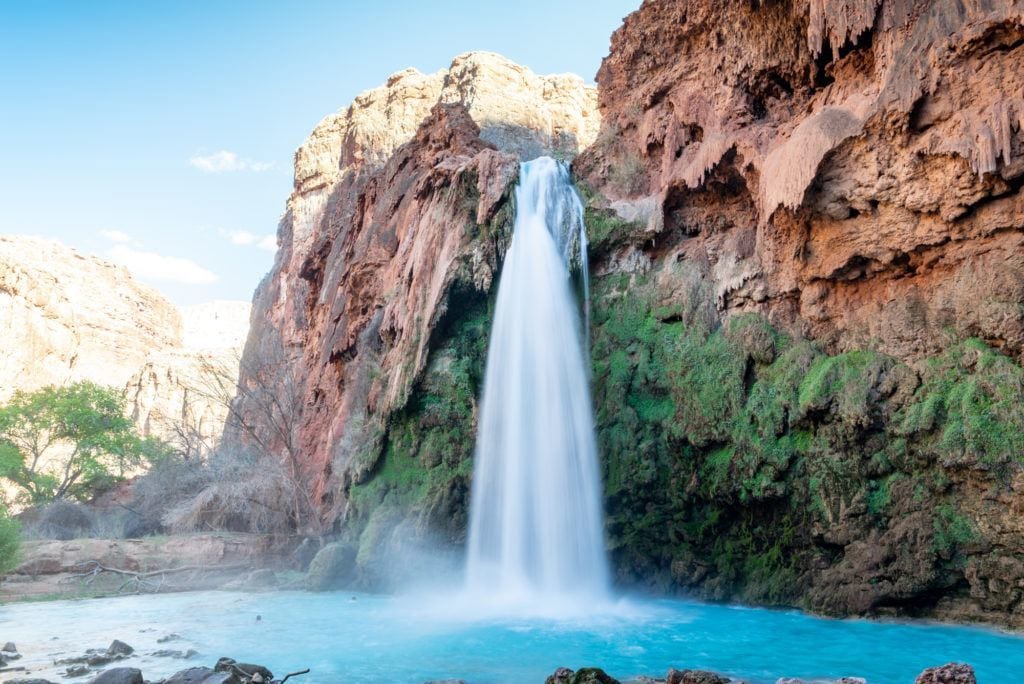 9. Parashant National Monument
If you're looking to skip the crowds at the Grand Canyon National Park, but you still want to experience the beauty of the area, consider heading west to Parashant National Monument. Established in 2000, this National Monument is one of the most remote and undeveloped national park units in the United States. There are no paved roads and no visitor centers, making it a perfect off-the-beaten-path Arizona road trip stop.
There are a handful of hiking trails with Parashant National Monument as well as free dispersed camping. And if you're interested in stargazing, Parashant is a stop on the annual Southwest Astronomy Festival.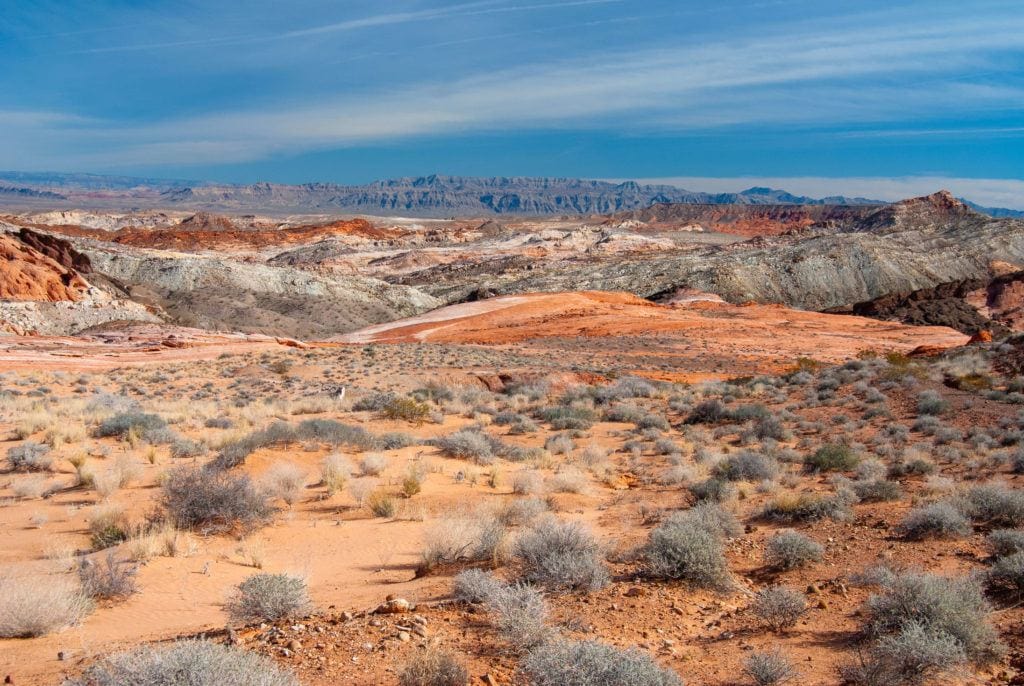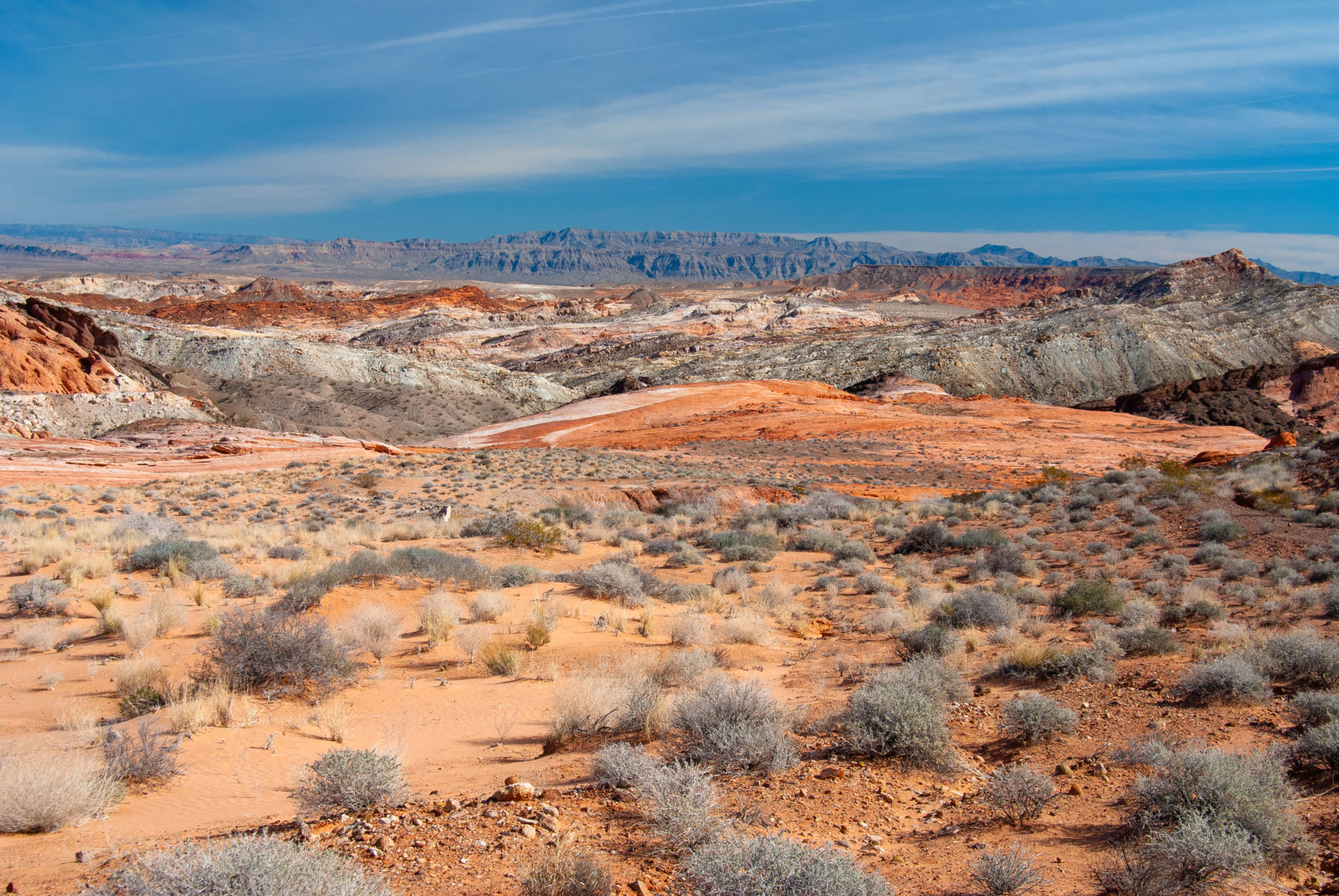 10. Phoenix
Despite being a city of 1.6 million people, Phoenix is actually an incredible place to get outside. There are over 200 miles of hiking and mountain biking trails, 185 parks including 14 large regional parks, and a state-of-the-art desert botanical garden.
For hiking, Lost Dutchman State Park is a stunning place to explore with dozens of trails leading into the Superstition Wilderness. Another popular hiking destination is South Mountain, which rewards hikers with great views out over the city.
Finally, Phoenix is an incredible place to mountain bike. There are endless miles of singletrack to explore within the city limits including the trails at Brown's Ranch, McDowell State Park, Hawes, and Fantasy Island. If you're up for a challenge, don't miss National Trail on South Mountain.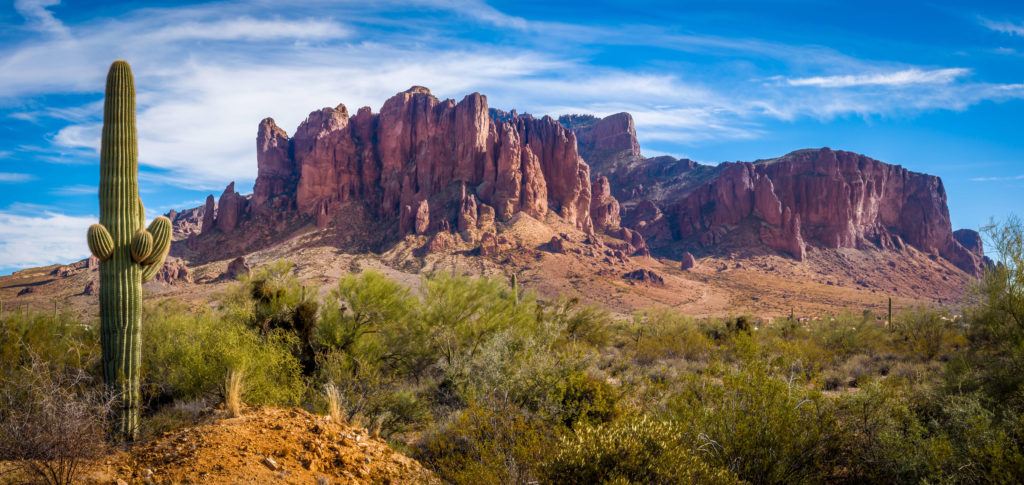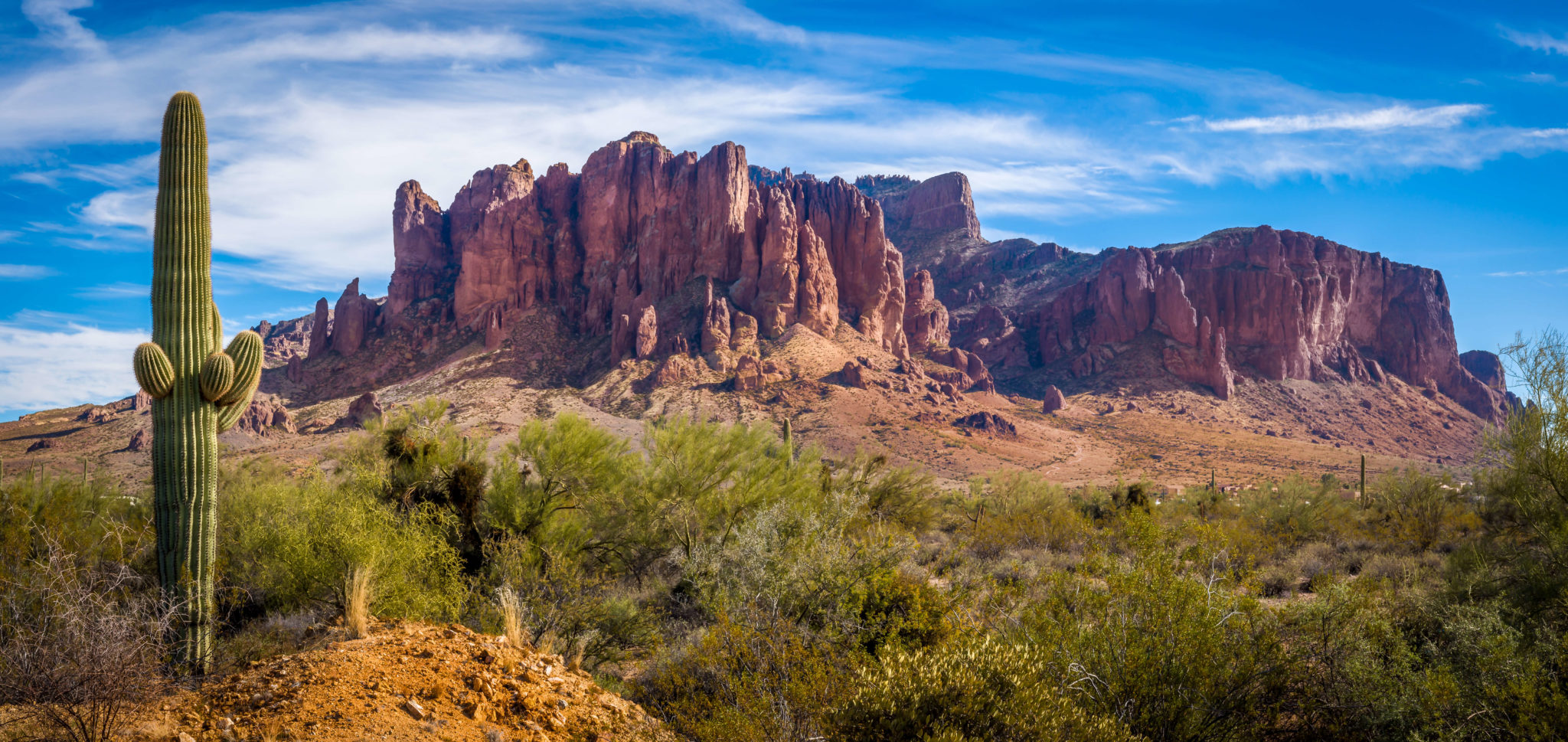 11. Organ Pipe Cactus National Monument
Located in the Sonoran Desert of southern Arizona, right on the Mexico border, Organ Pipe Cactus National Monument is an incredible and unique place to visit. This preserve is the only place in the United States where the giant organ pipe cacti grow wild and it's also home to dozens of other cacti species and wildlife. If you're a birder, Organ Pipe National Monument is a must-visit!
There is a small handful of hiking trails and paths throughout the park as well as campsites and several scenic drives.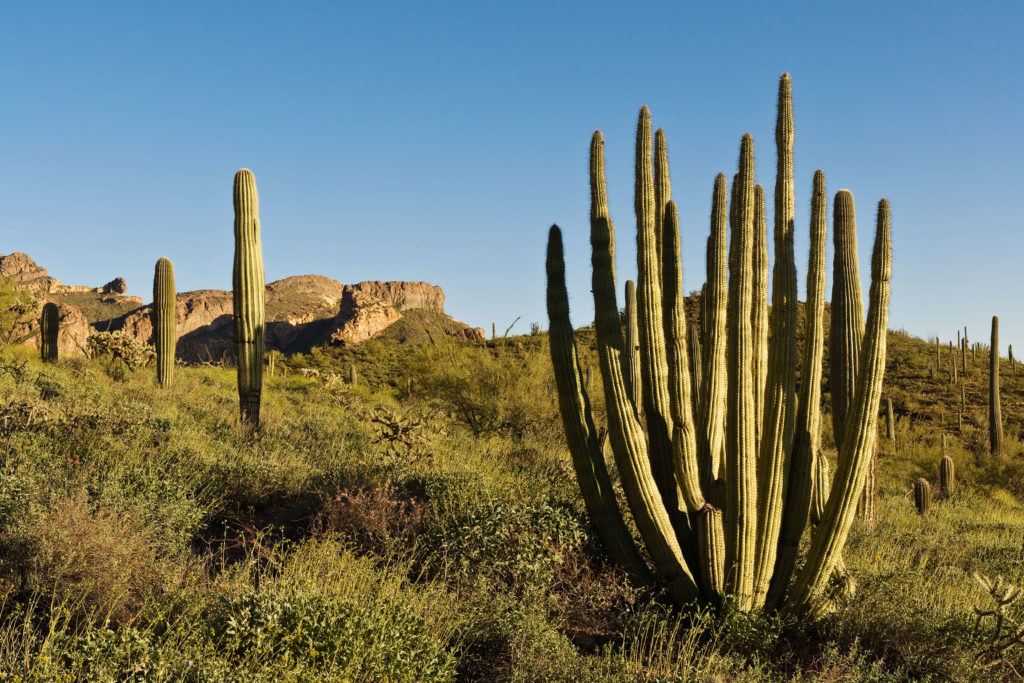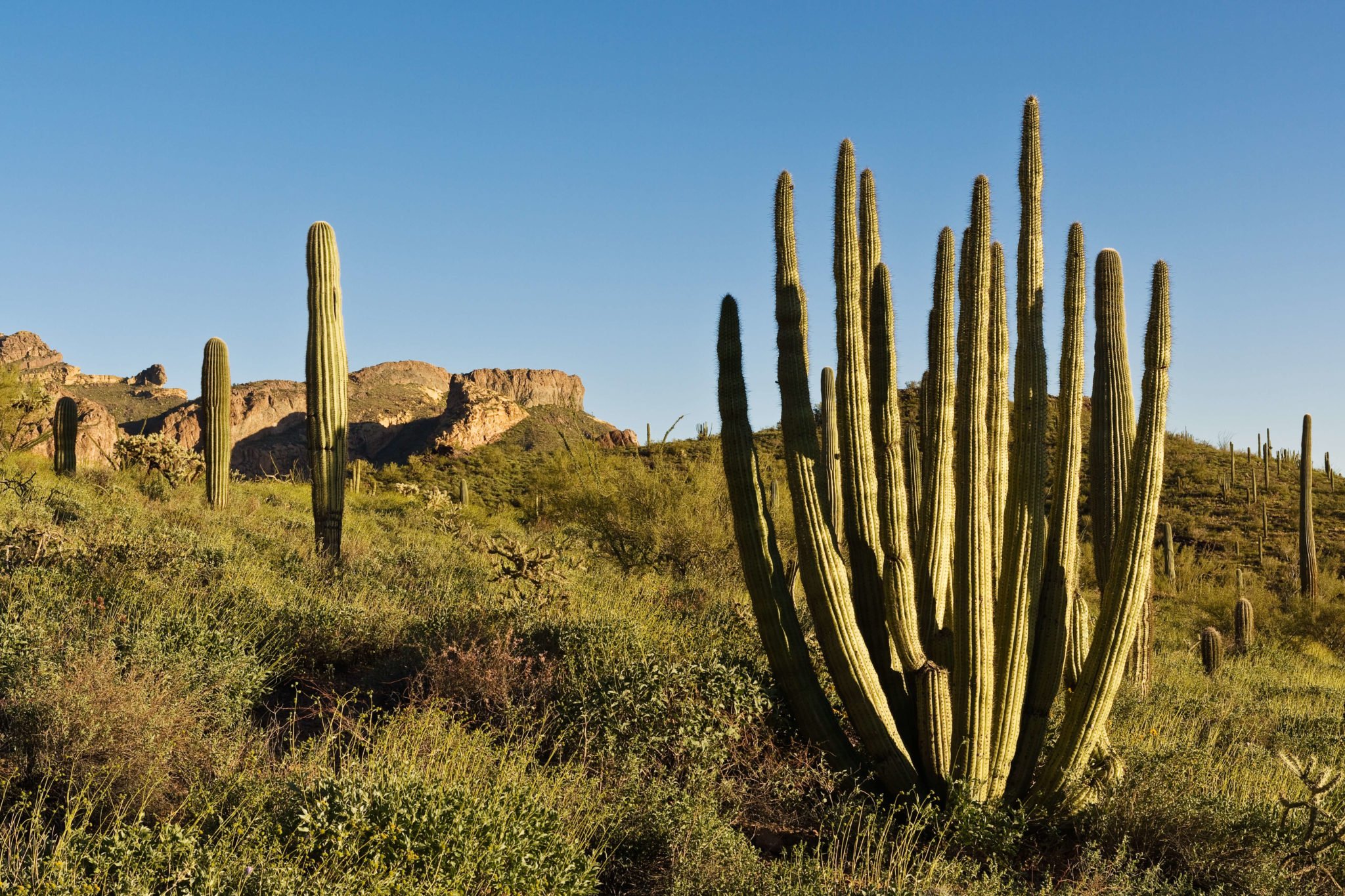 12. Chiricahua National Monument
Chiricahua National Monument is located in the Chiricahua Mountains of southeastern Arizona. It's known as a 'wonderland of rocks' because of the unique rock pinnacles and hoodoos that make up the area.
For hiking, you really can't go wrong. There are dozens of miles of trails that pass by precariously balanced rocks and through narrow canyons and grottos. The Heart of Rocks area in the eastern region of the park is where most of the hiking trails are located, but there are also several trails that start from the visitors center to the west.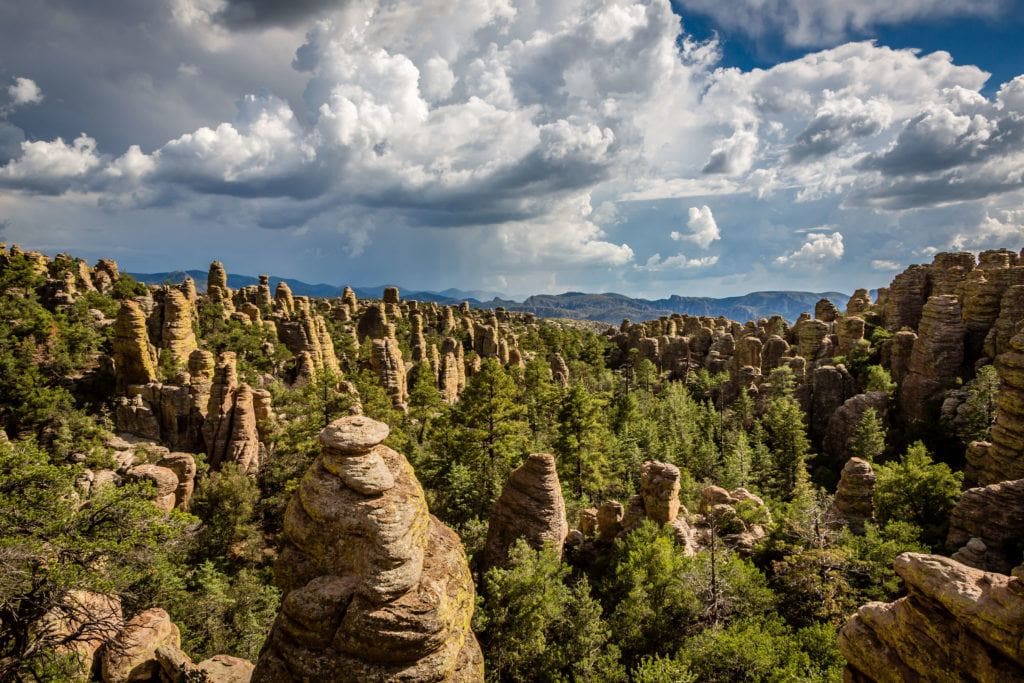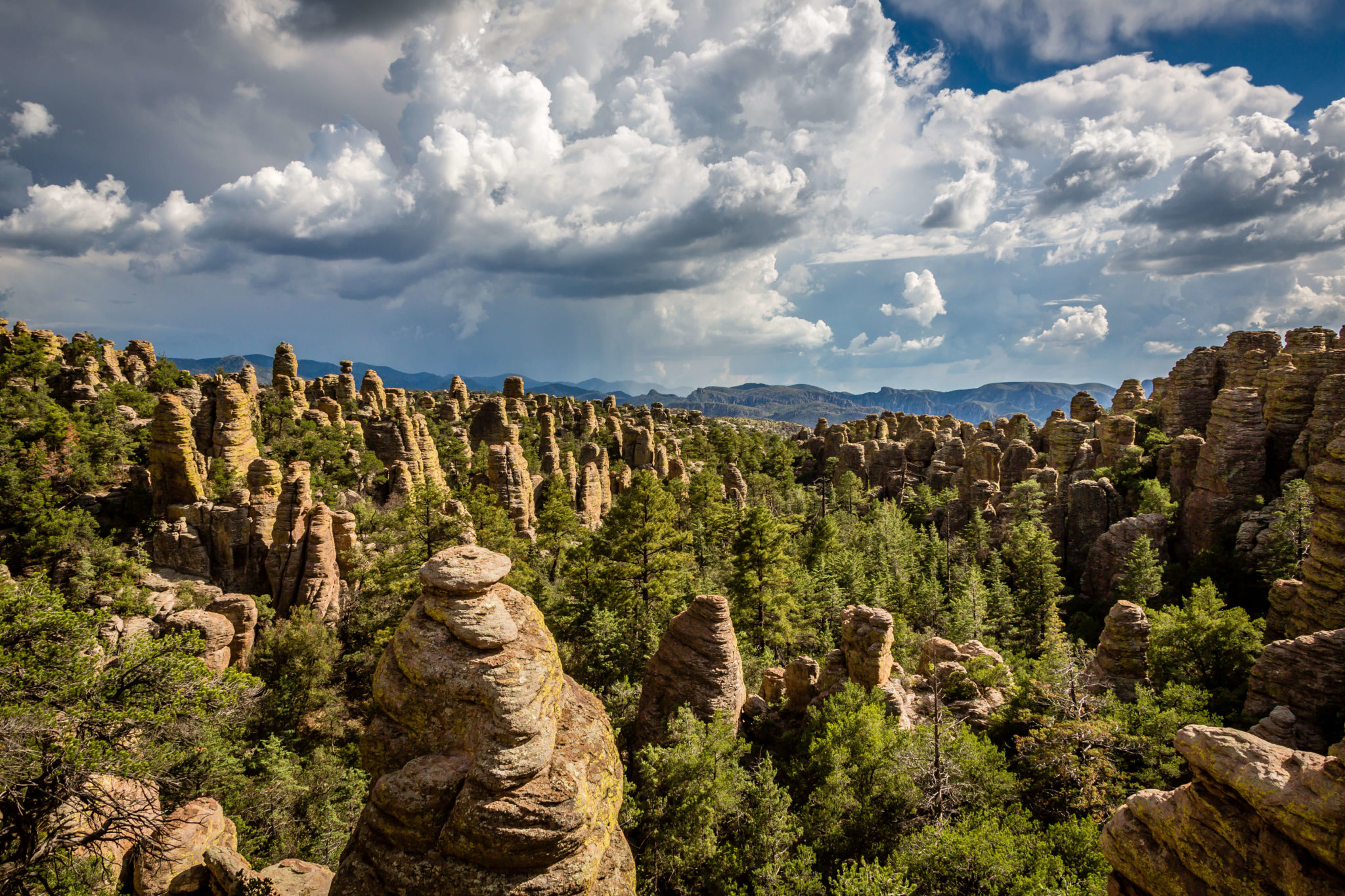 13. Prescott
Prescott, Arizona is a small city of 43,000 people nestled within one of the largest ponderosa pine forests in the US. At 5,367ft, Prescott boasts cooler temperatures and an outdoor mountain-town vibe.
One of Prescott's main outdoor attractions is Watson Lake Park, a beautiful park that provides access to fishing, kayaking, stand-up paddleboarding, hiking, and exploring around the fascinating Granite Dells.
Prescott is also home to dozens of miles of mountain biking singletrack, climbing, and hiking trails. For a great 11.9 out-and-back hike head out to the Peavine Trail.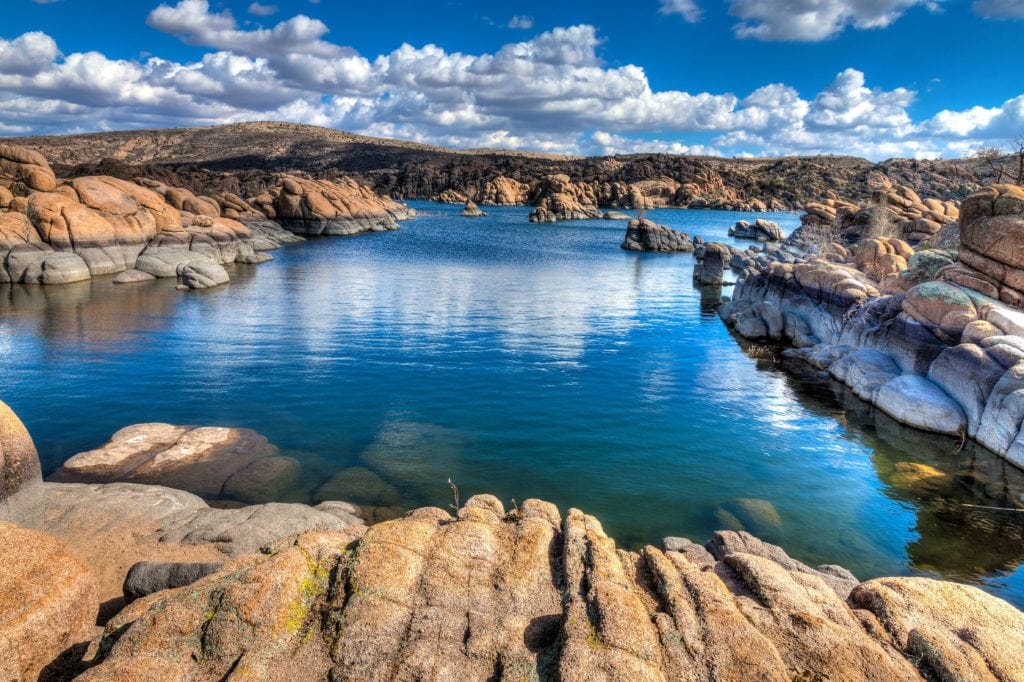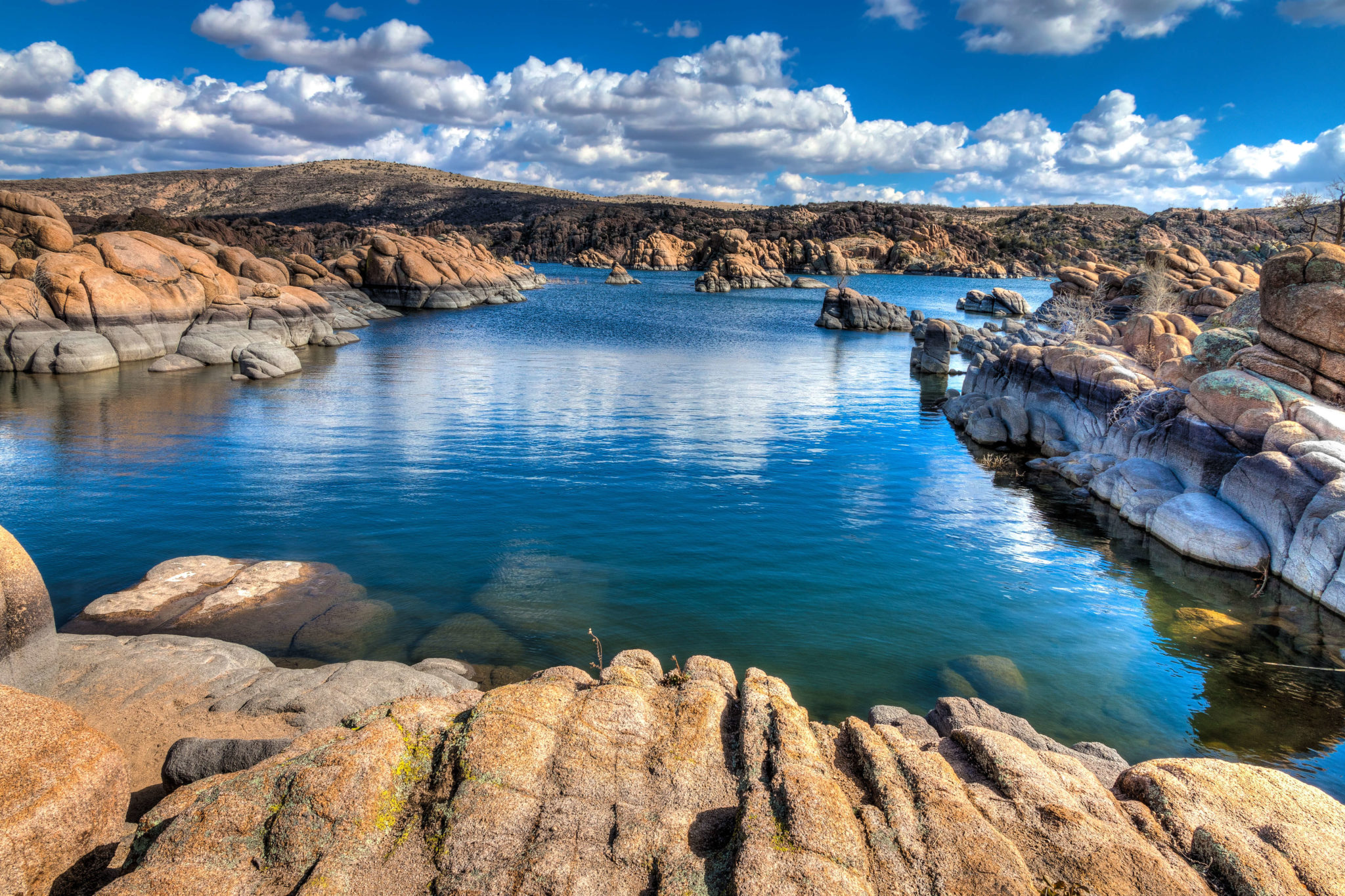 Arizona is filled with natural beauty and outdoor adventure, so wherever your road trip takes you, it's sure to be filled with incredible sights and fun activities.
What other Arizona road trip stops have you been to or would recommend for an itinerary? Leave a comment below!