20 HAVASU FALLS PHOTOS TO INSPIRE YOUR ADVENTURE
Havasu Falls is undoubtedly one of the most unique backpacking trips in the US, and it's also one of the hardest to pull a permit for. Located near the Grand Canyon on Havasupai tribal land, Havasu Falls is a lush oasis in the middle of one of the most beautiful deserts I've ever visited, as these Havasu Falls photos will prove. Known for its spring-fed, turquoise waters, deep orange canyon walls, and bright green vegetation, the color explosion here will literally make your jaw drop, no matter how many times you visit.
Visiting Havasu Falls requires a lot of advanced planning. Permits become available on February 1st each year and sell out within minutes. Luckily, we have a number of Havsu Falls blog posts on Bearfoot Theory to help you plan:
This blog post featuring 20 of my favorite Havasu Falls photos from my 2 trips is intended to get you excited and inspire you to start planning.
The trail to Havasu Falls starts at Hualapai Hilltop, which is located in between Vegas and Flagstaff. The

9.5-mile

hike in takes you deep down into the colorful walls of Havasu Canyon.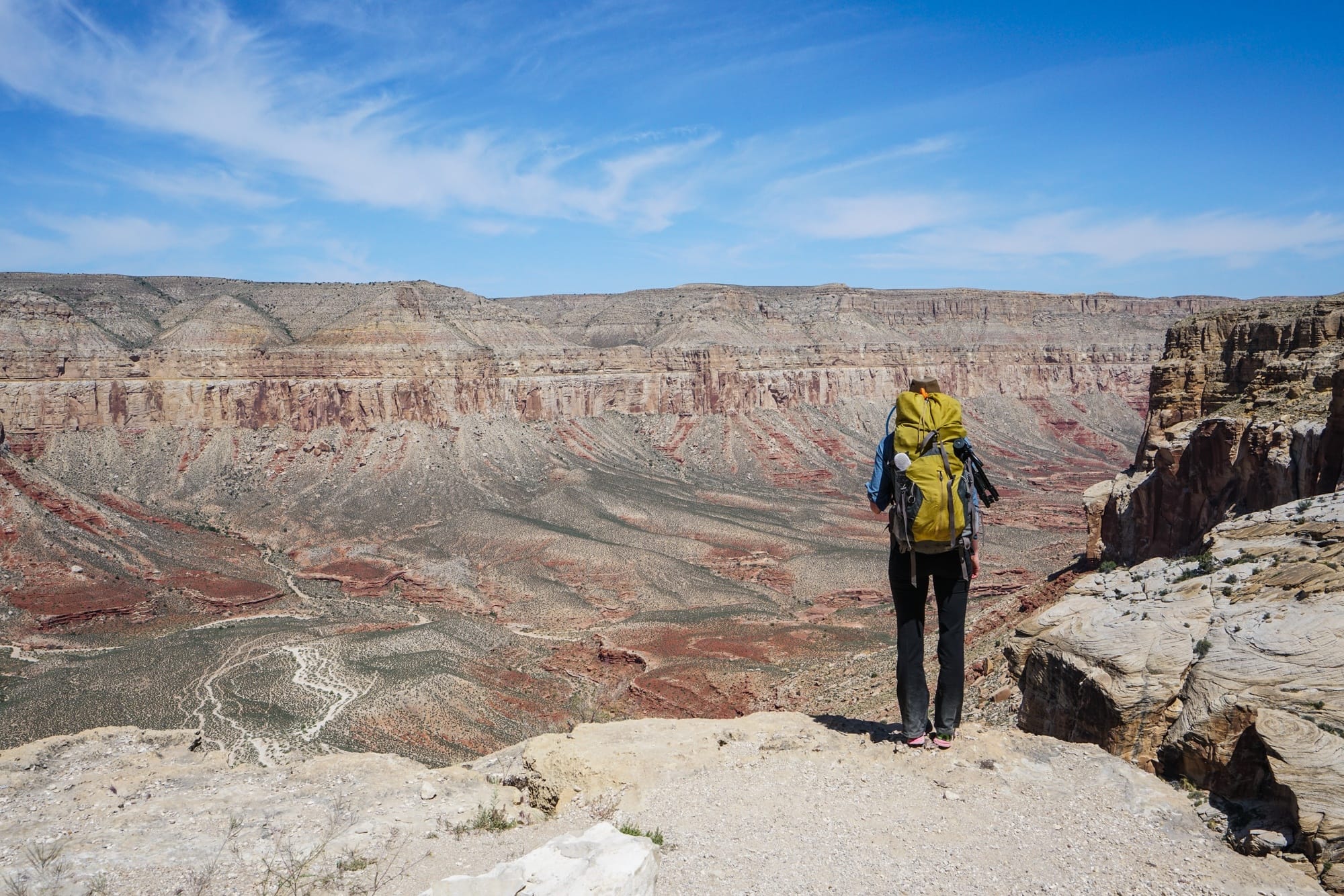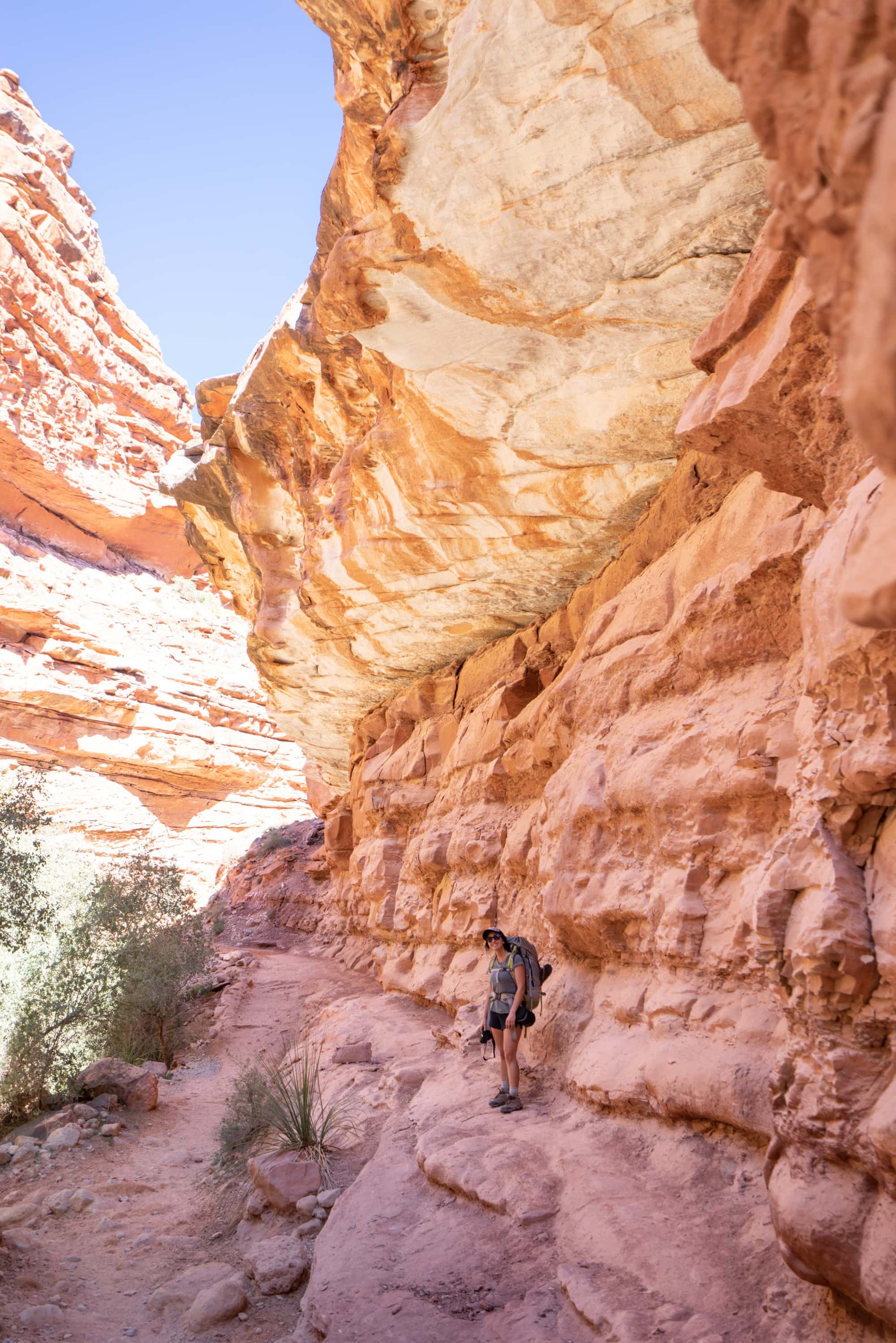 After a long, dry hike, you reach the first set of waterfalls – Fifty Foot Falls and Navajo Falls. Each year floods cause these falls to change shape.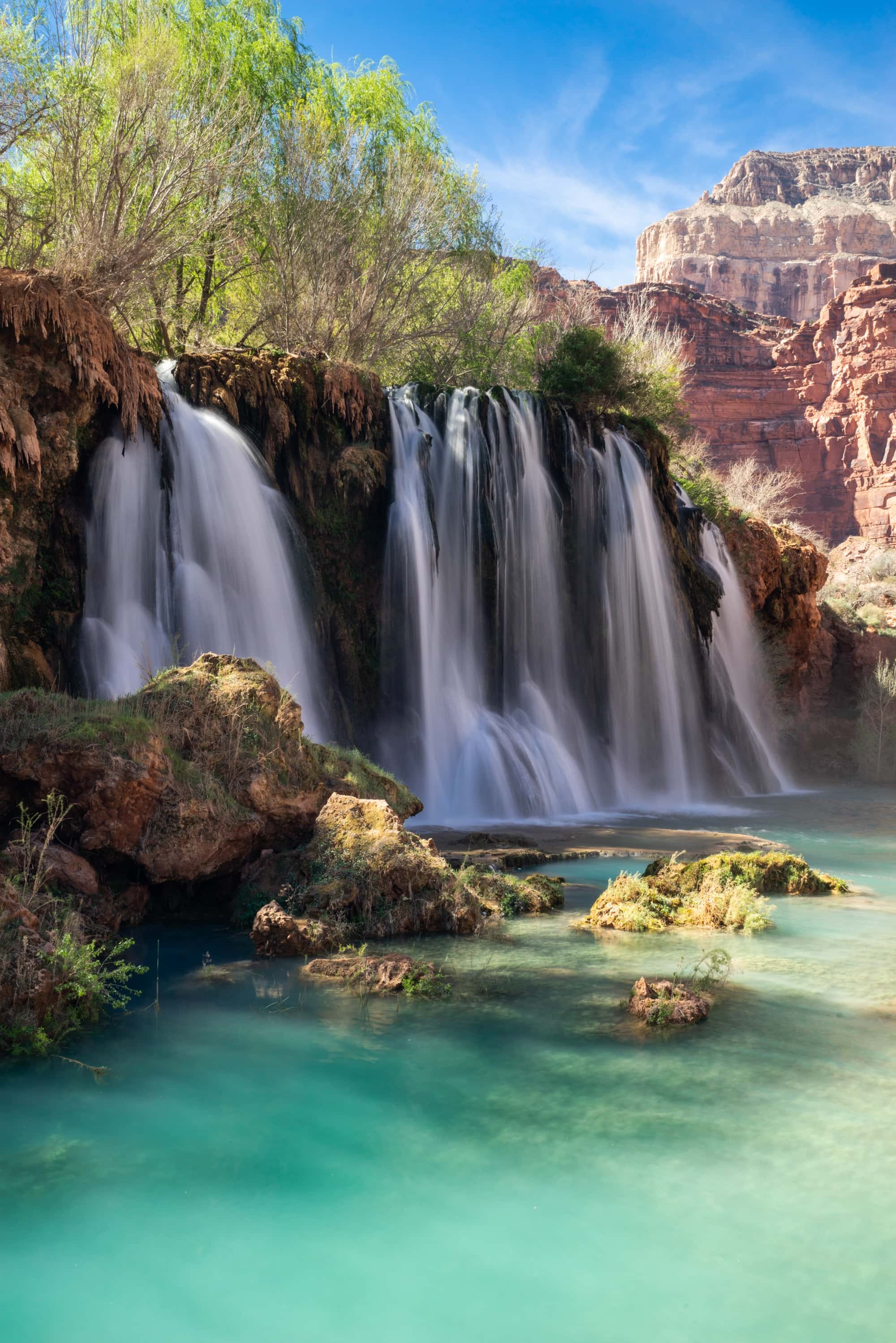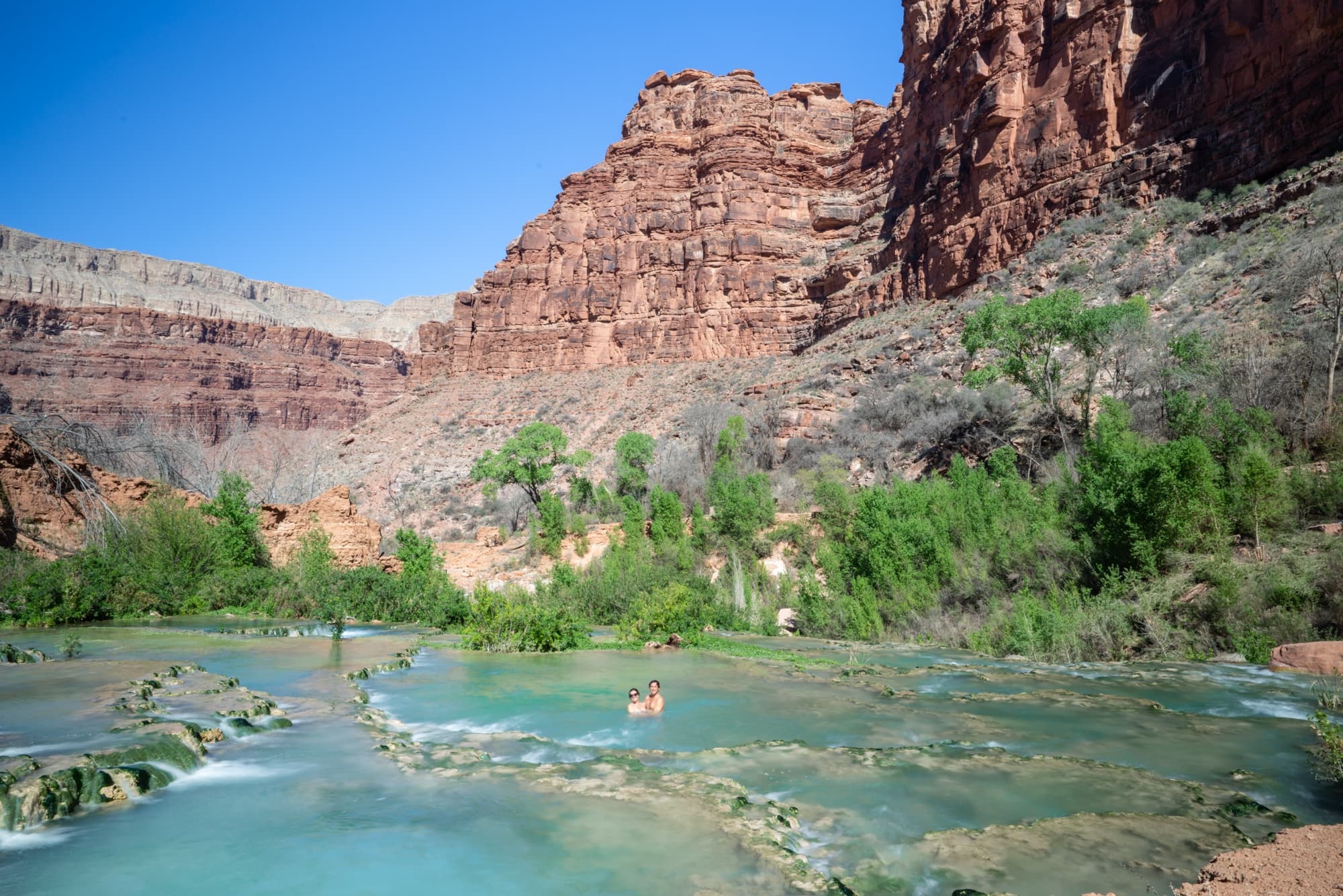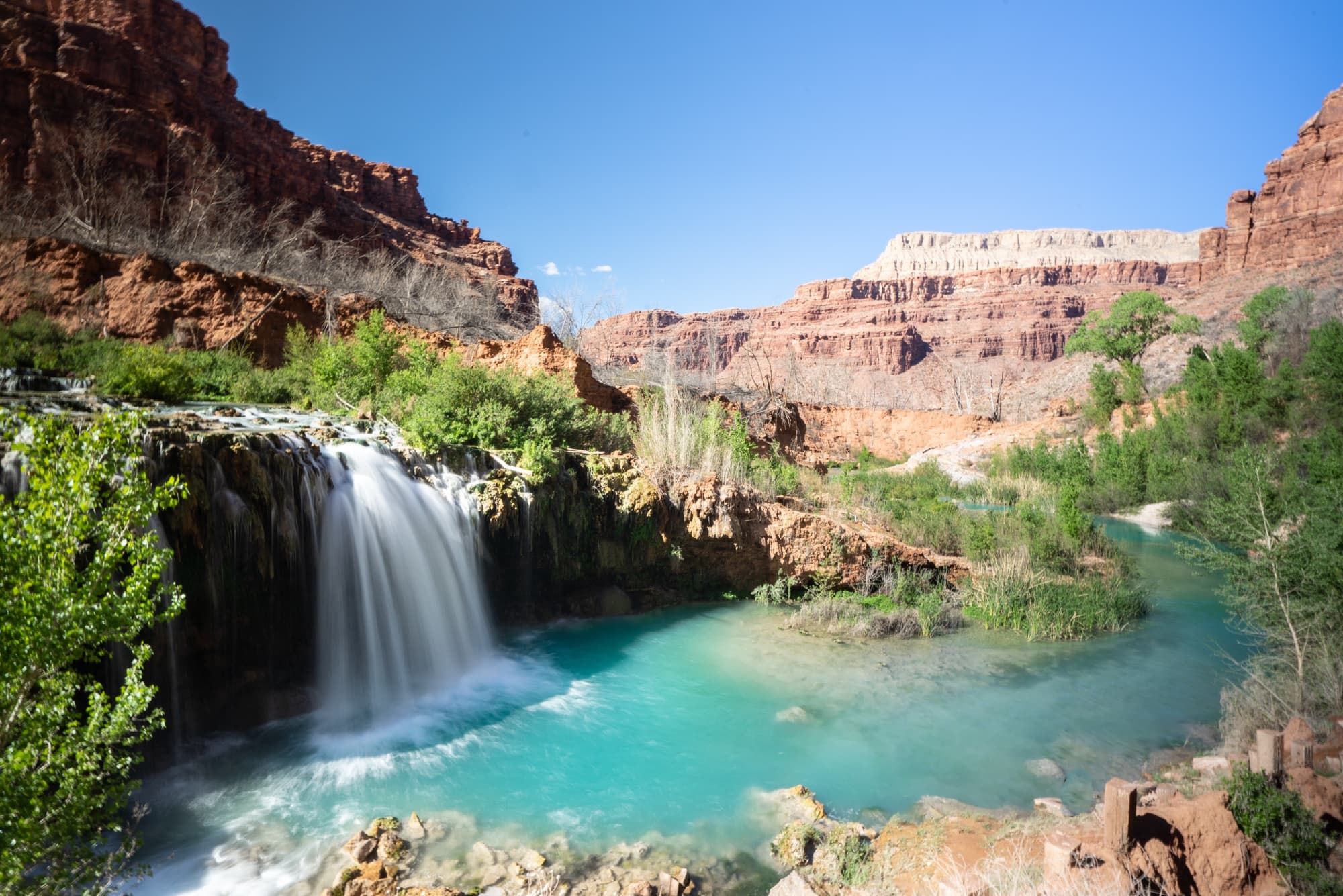 After you stop and check in at the tourist office in the Supai Village, you'll continue just a bit further down the trail to reach Havasu Falls.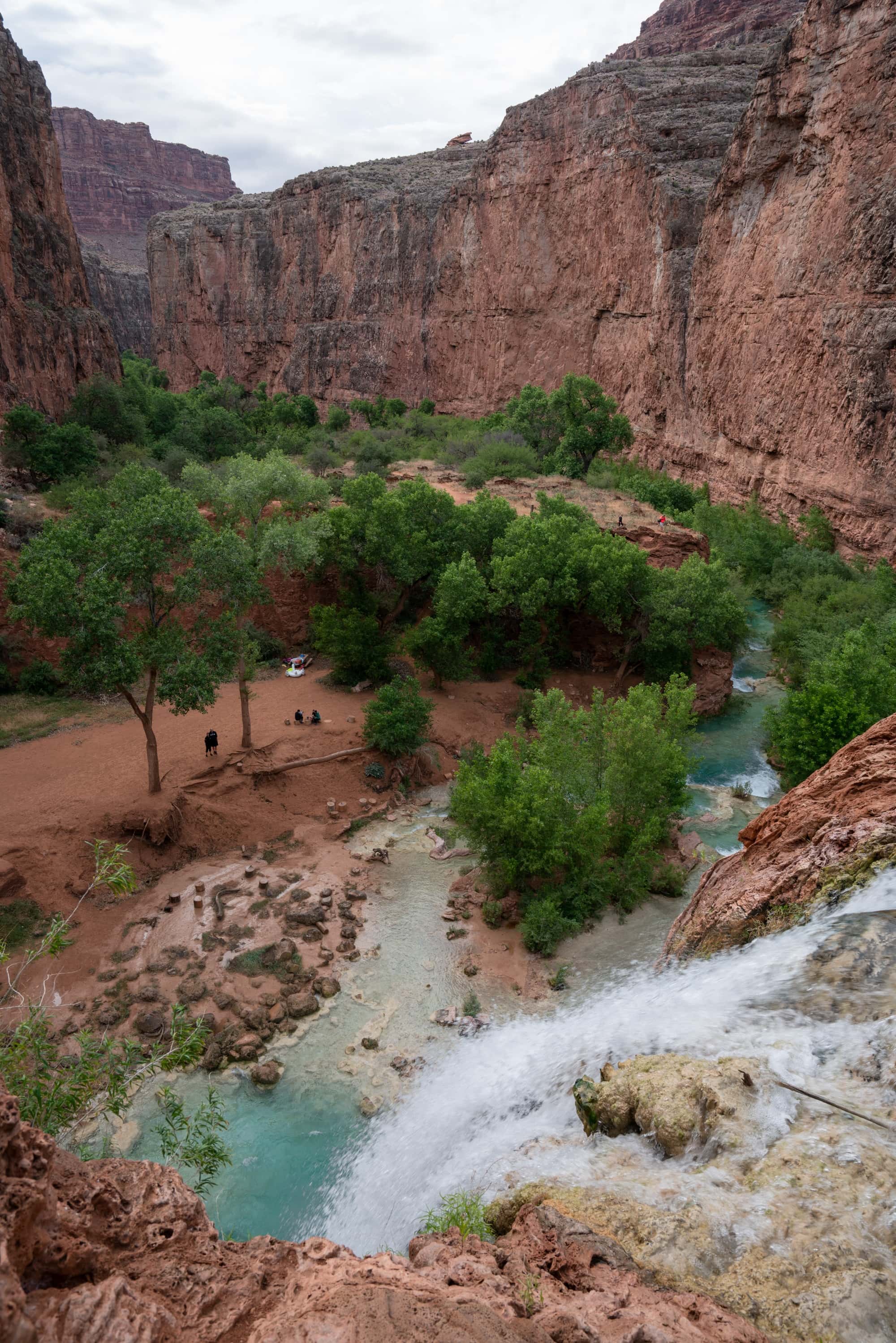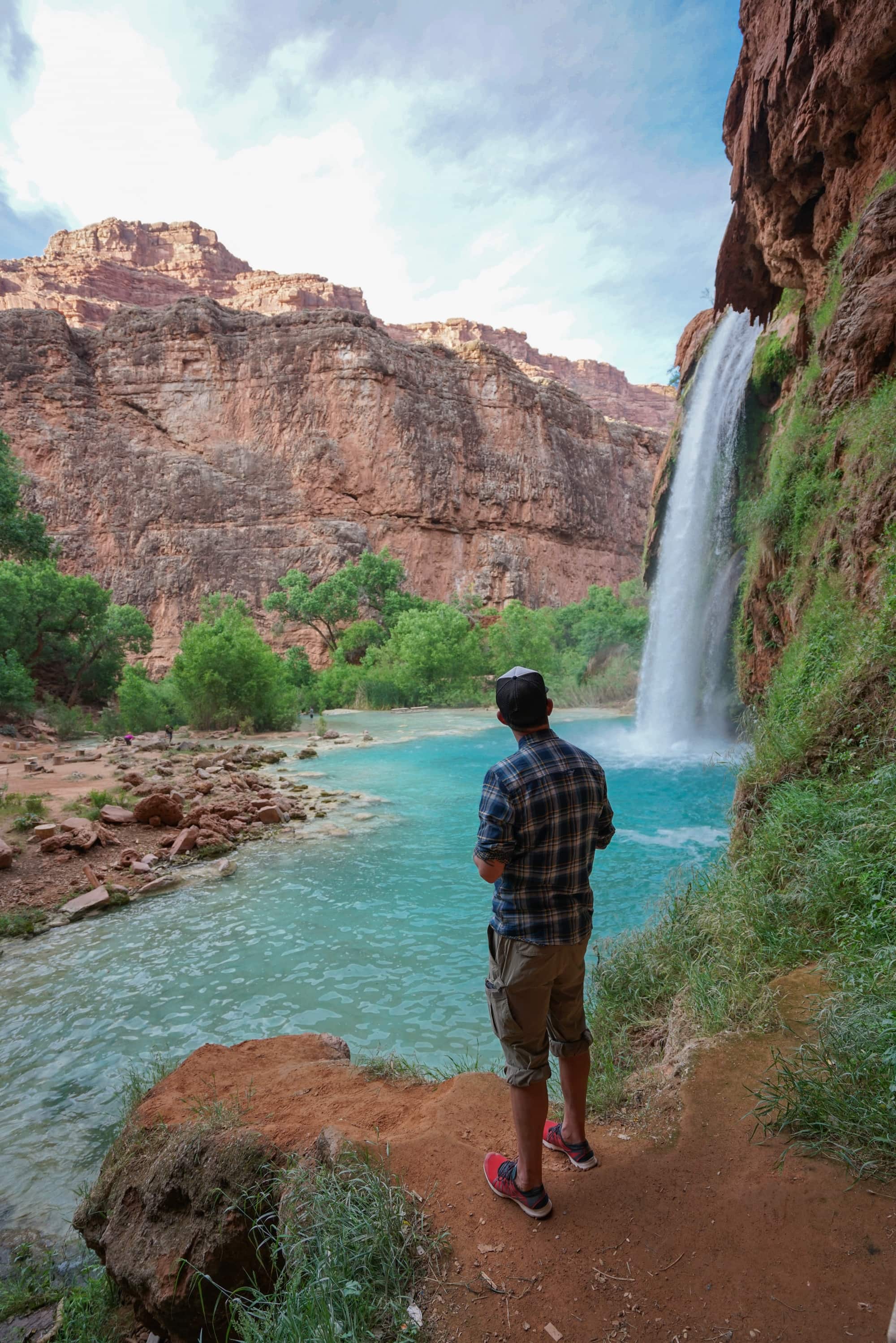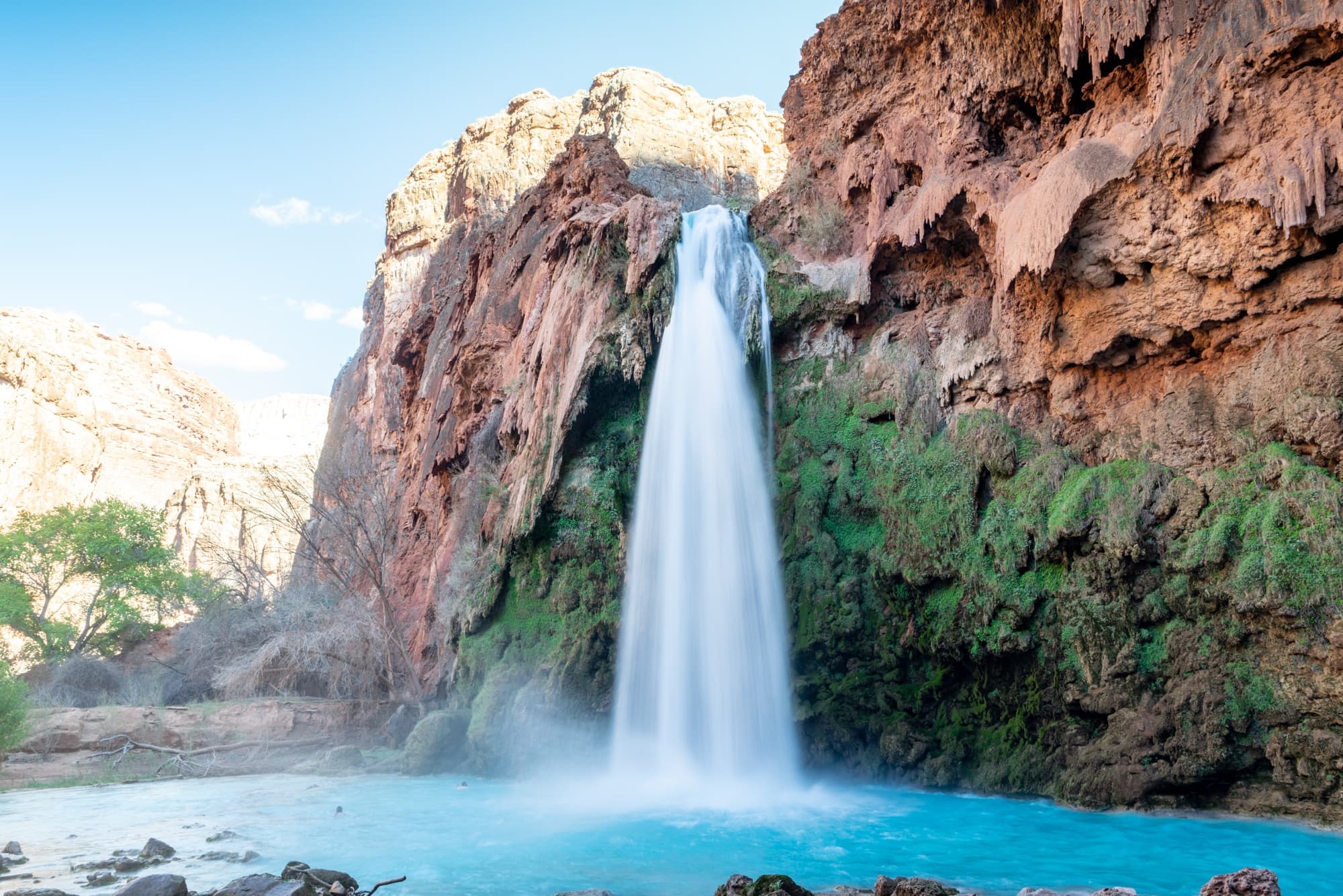 Don't get too distracted. You're just a few minutes away from the campground. Start your hike early for the best chance at snagging a riverside campsite.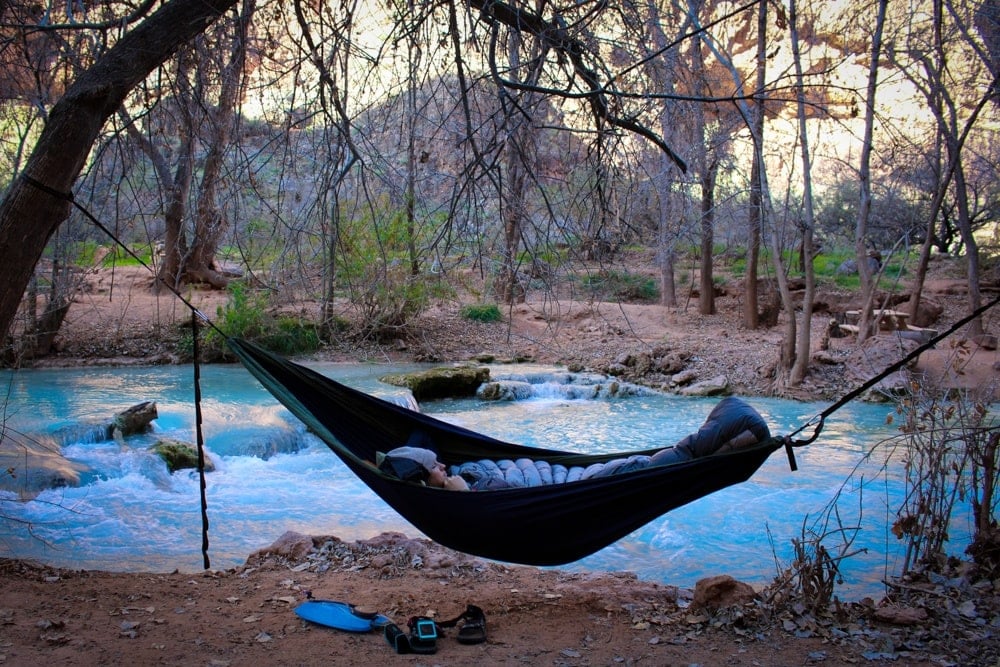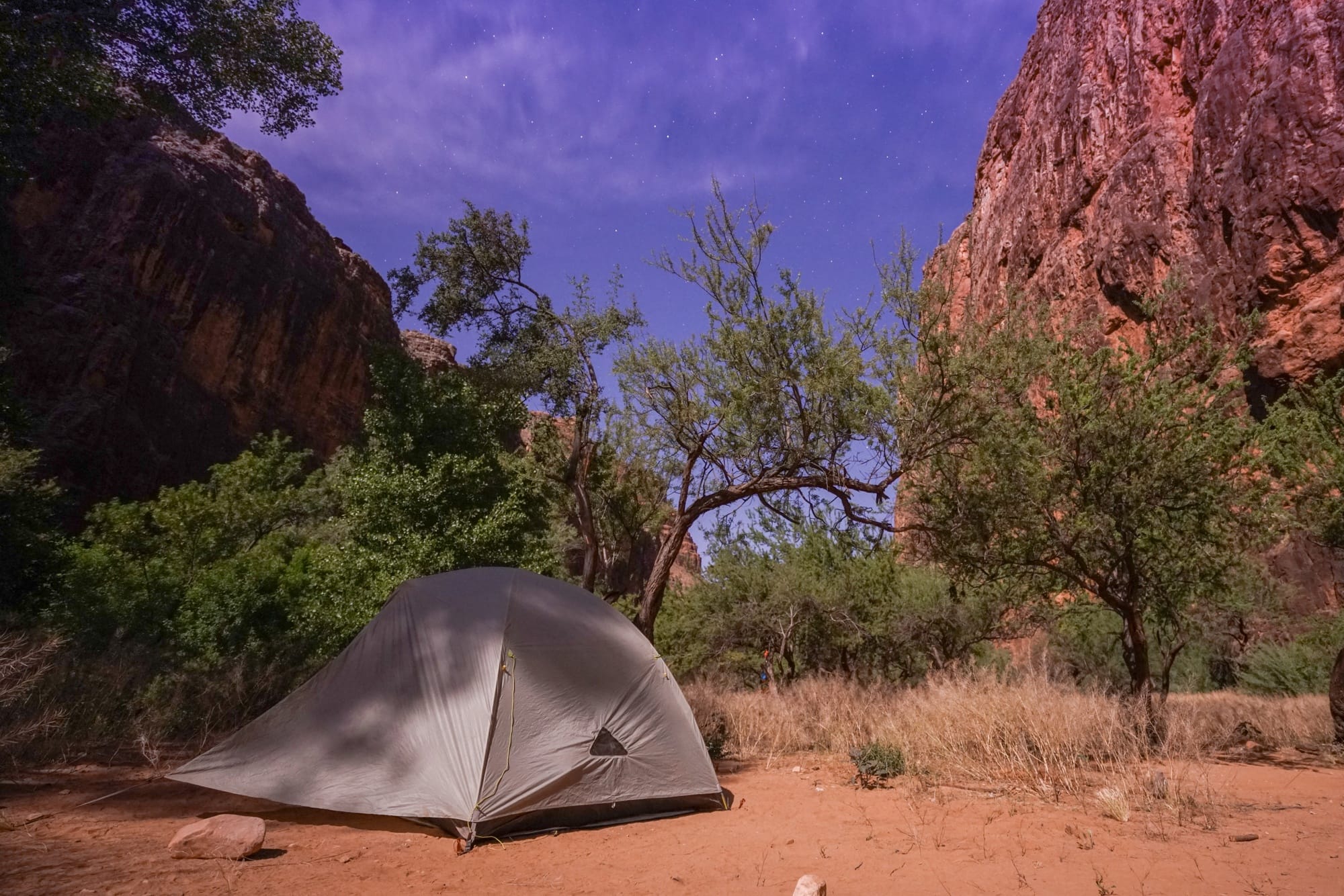 On Day 2, head down to Mooney and Beaver Falls. It is a beautiful hike with a lot more solitude than the area shown so far in these Havasu Falls photos. Take your time on the hike down to Mooney. It's very steep and a little slippery, but soooo worth it.
Also, pay attention to the weather. If there is a chance of rain, flash flooding can occur in Havasu Canyon and you wouldn't want to get caught down below.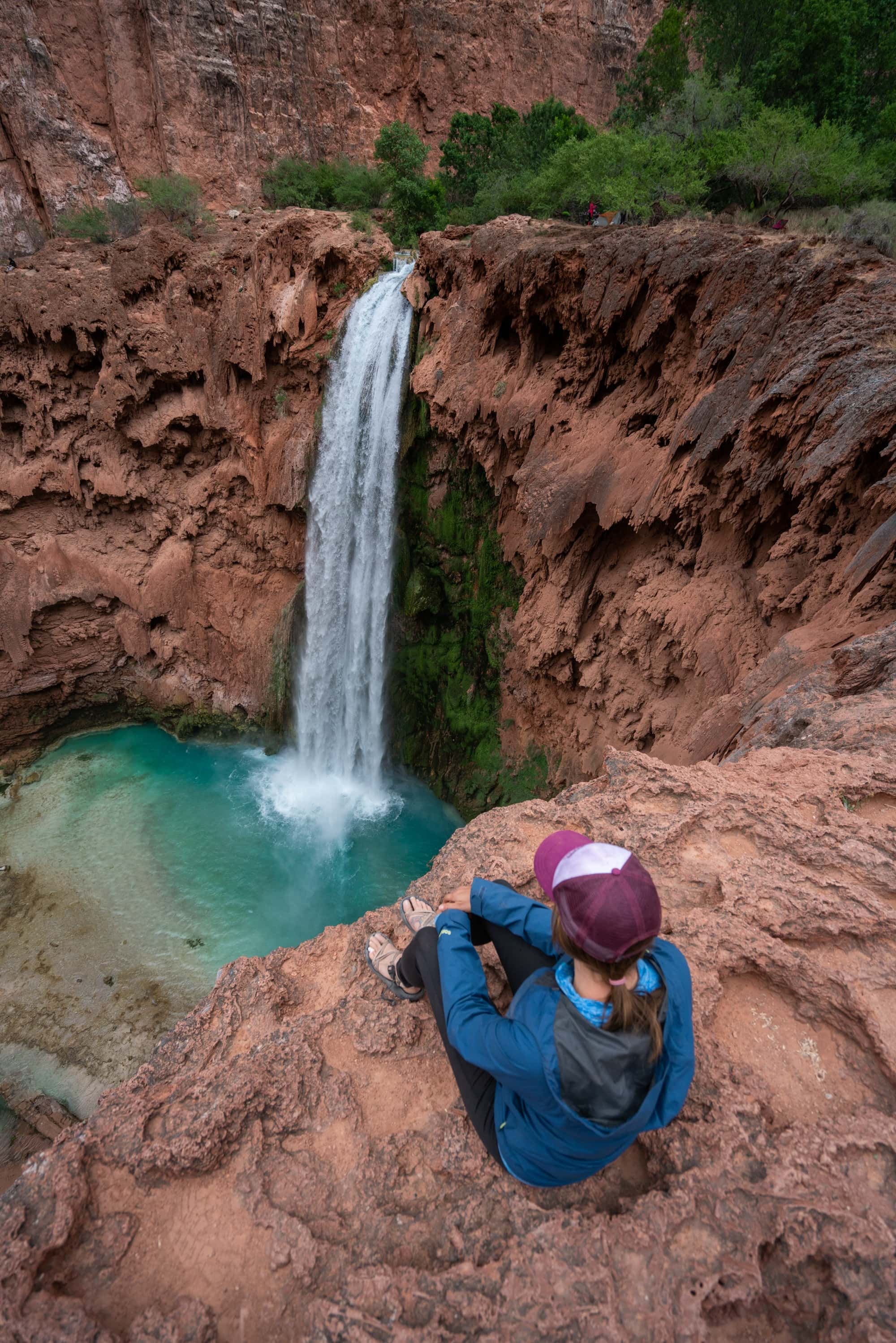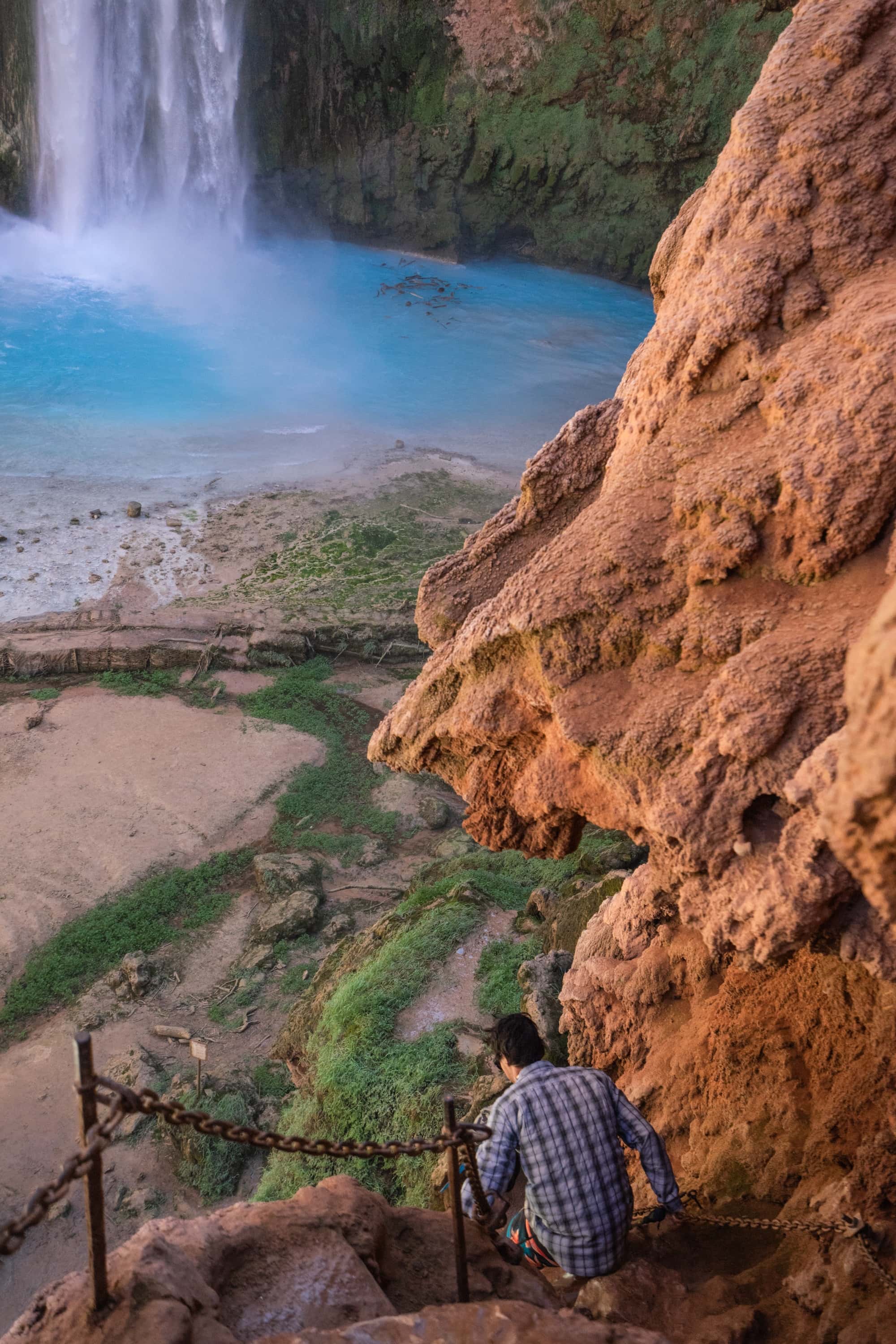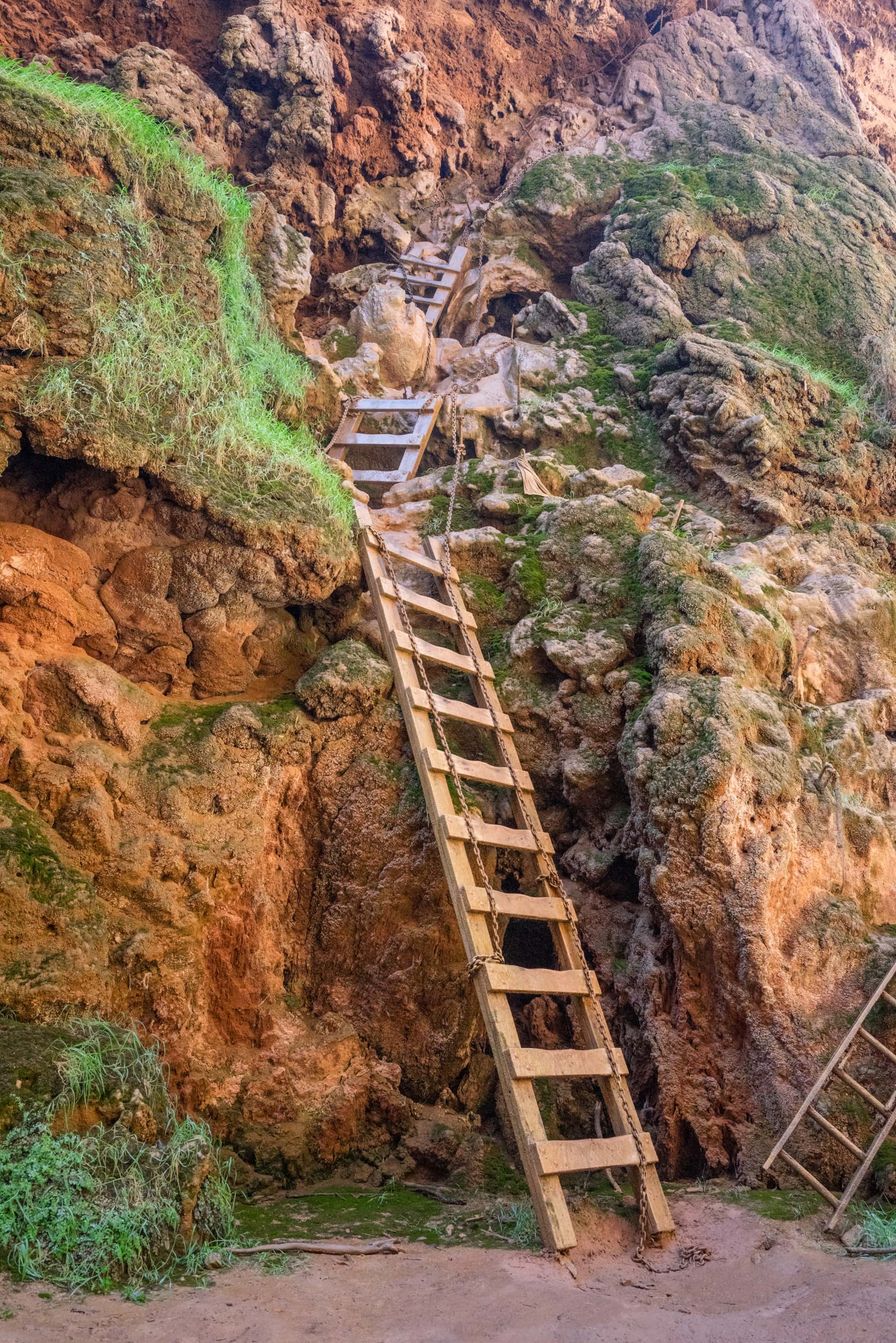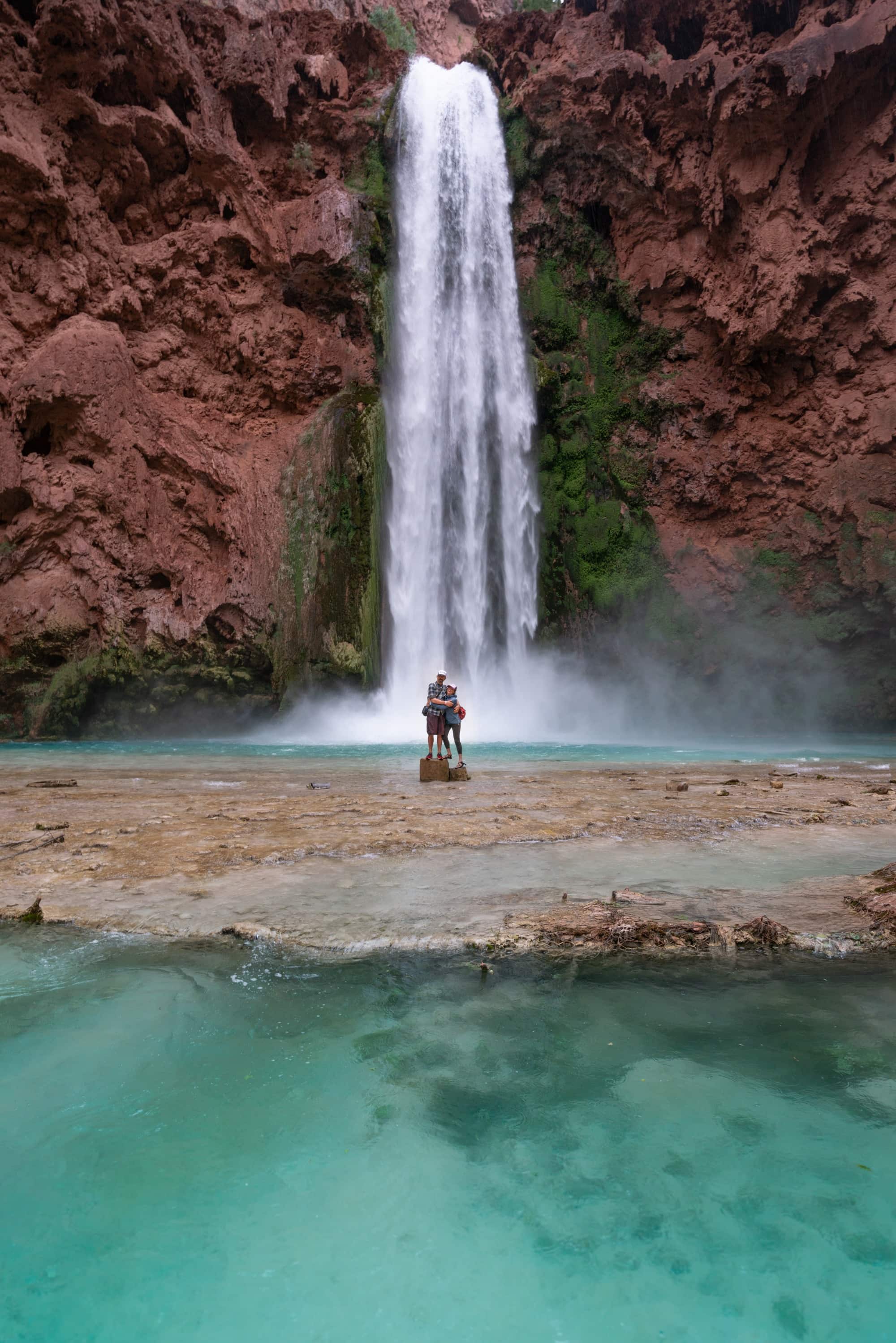 Once down at the base of Mooney Falls, follow the riverside trail down to Beaver Falls. Make sure you have a good pair of water shoes
 since you'll be in and out of the river all day.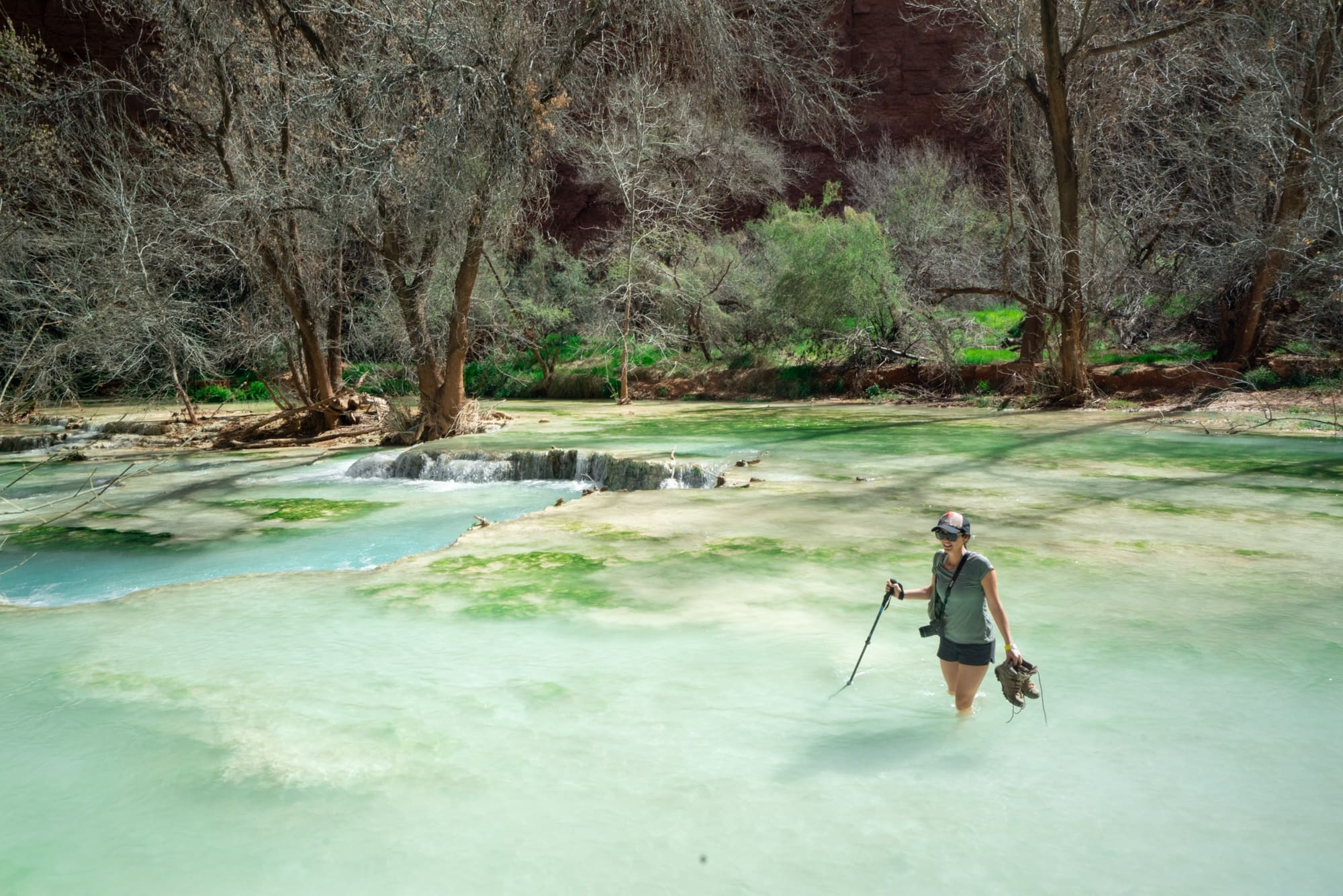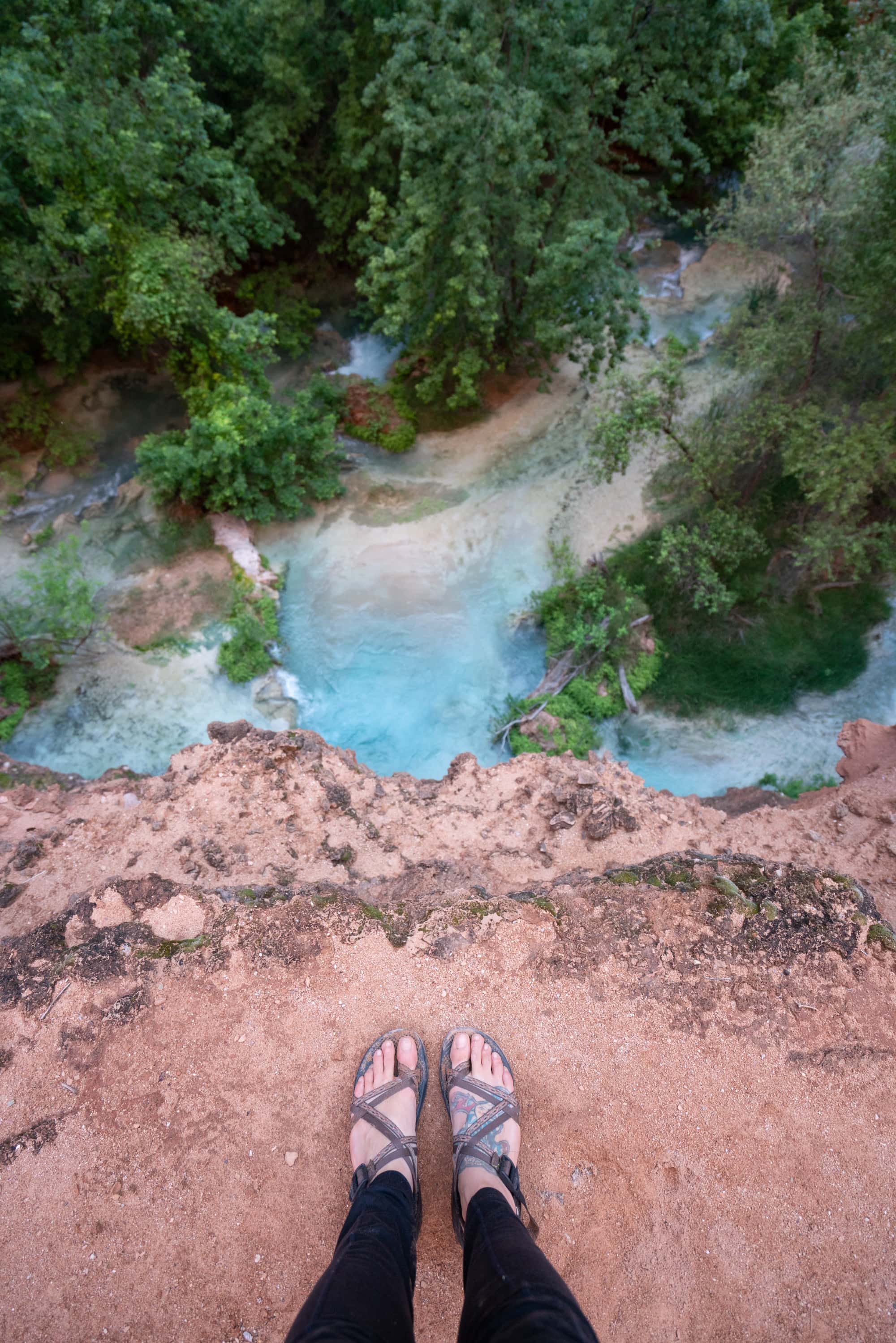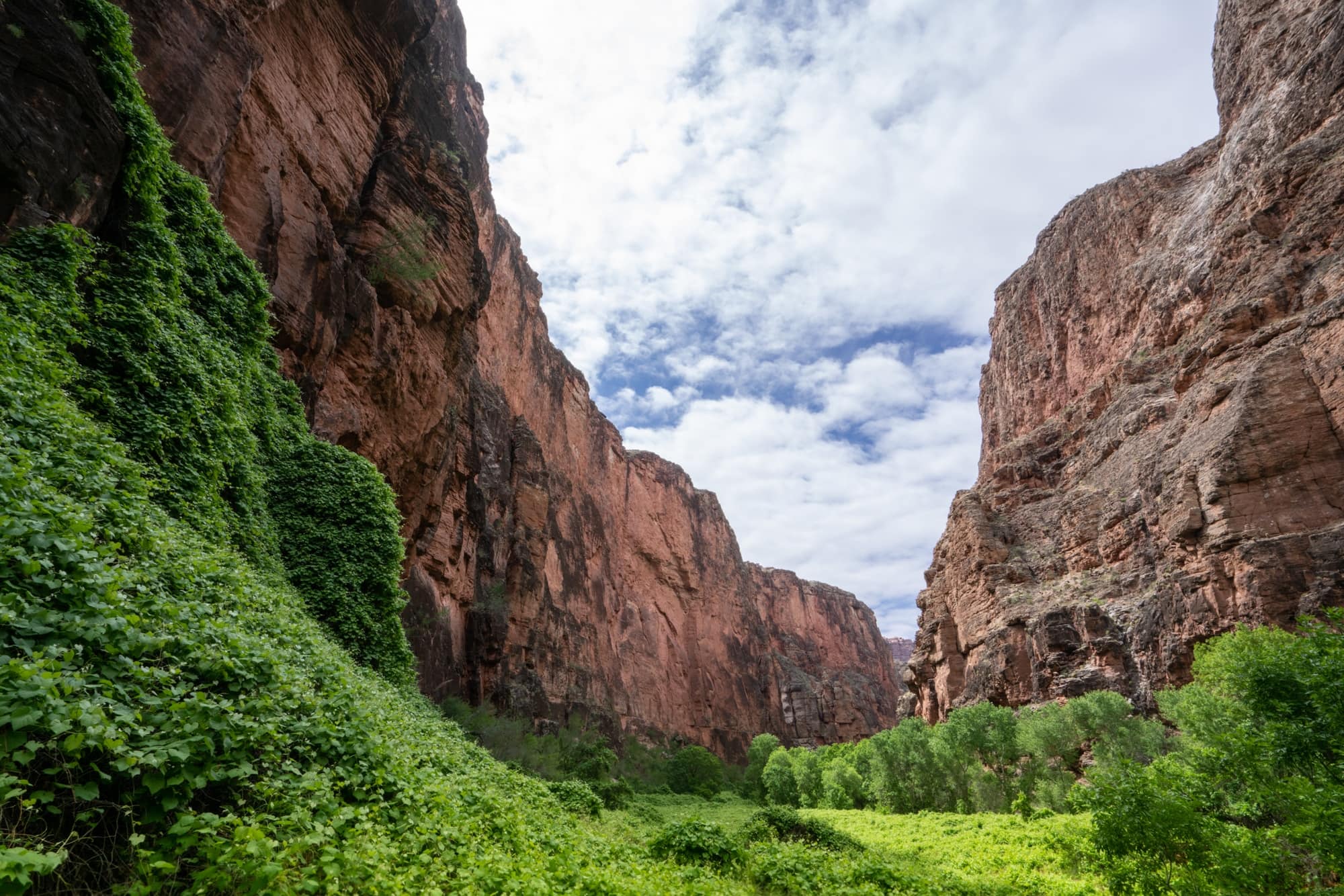 Maybe you'll even get lucky and cross paths with a bighorn sheep. Do not approach them, try to feed them or chase them down for a photo. Just let them be and quietly observe.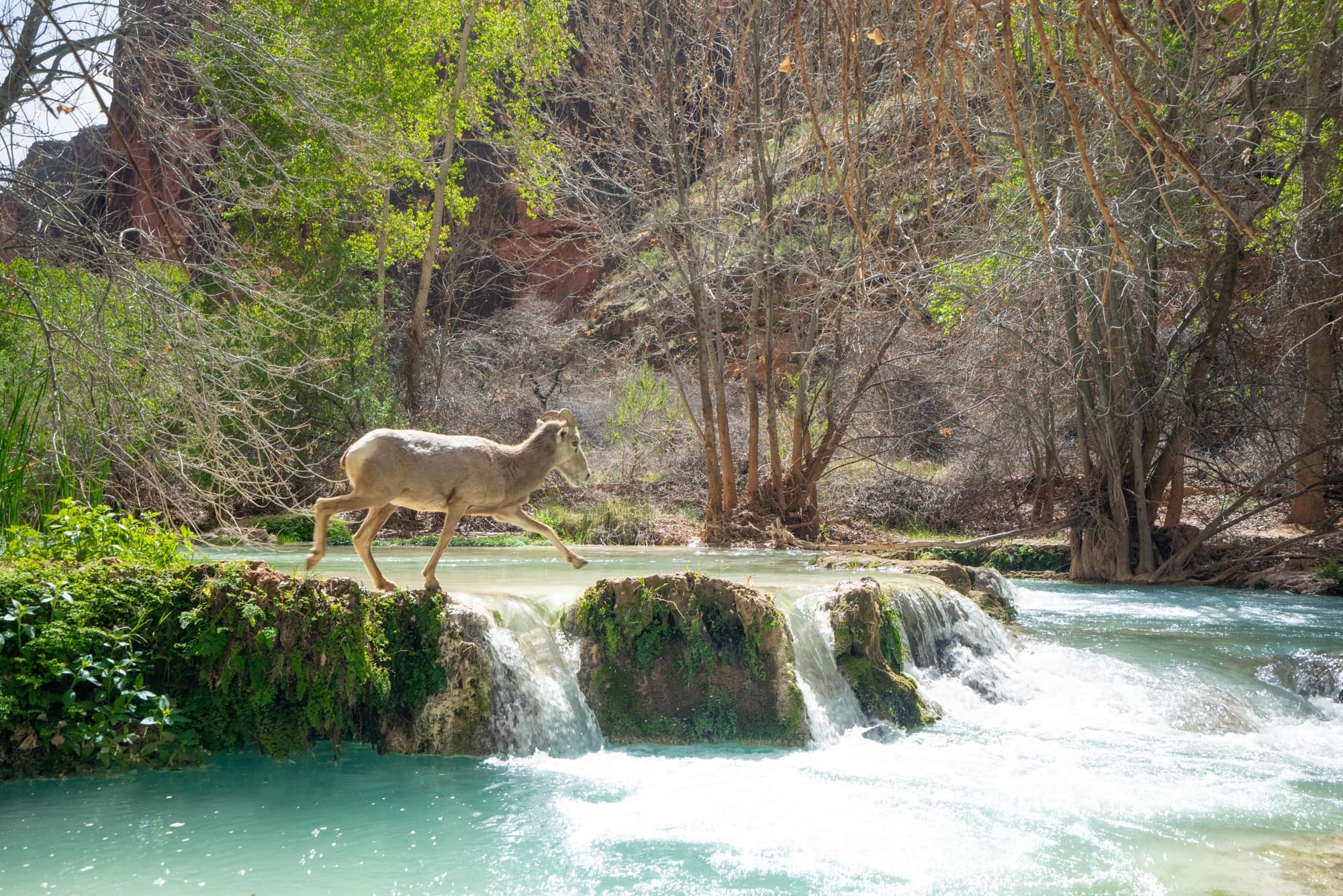 Beaver Falls is marked with a sign. There are some short, but steep uphill sections to get there.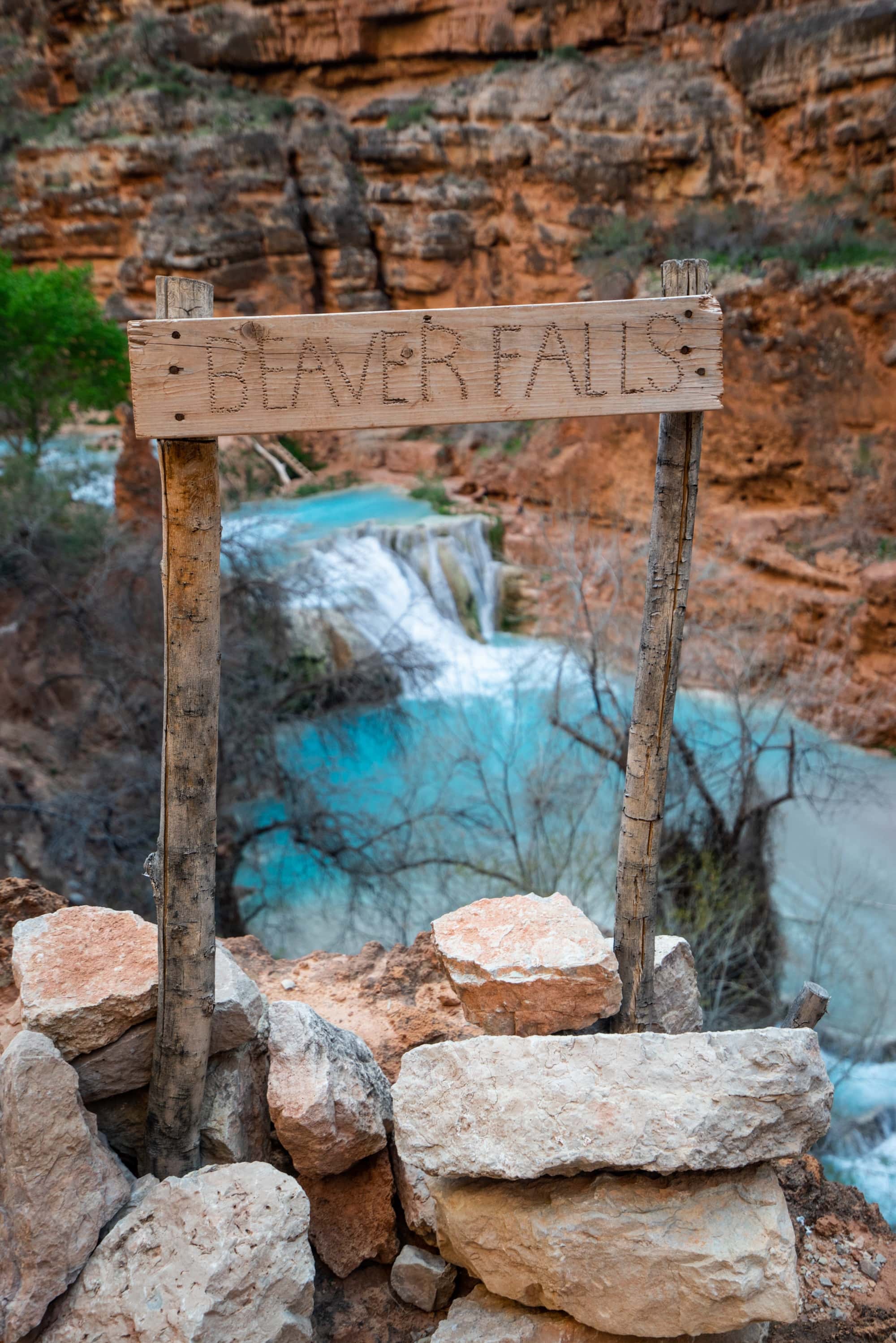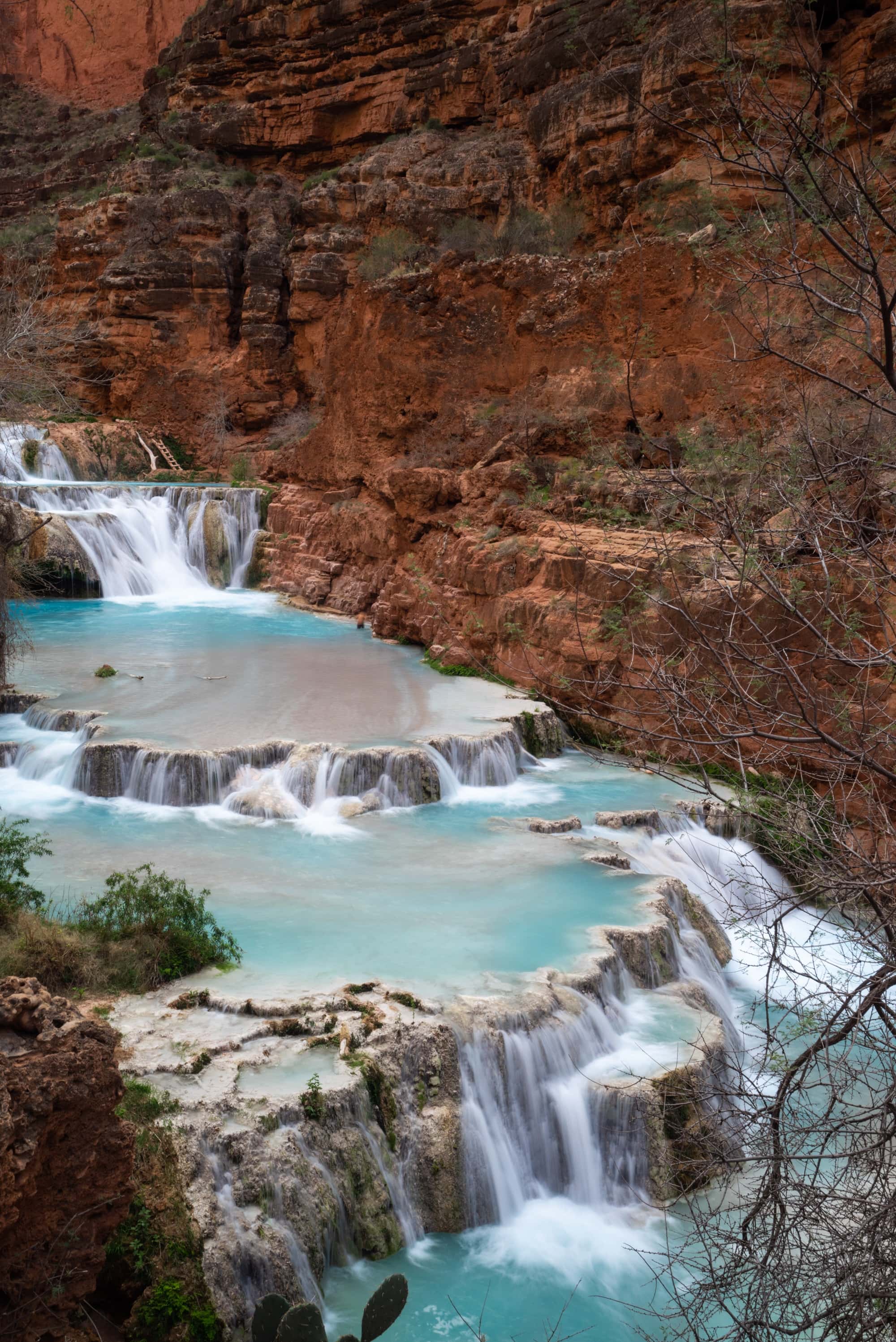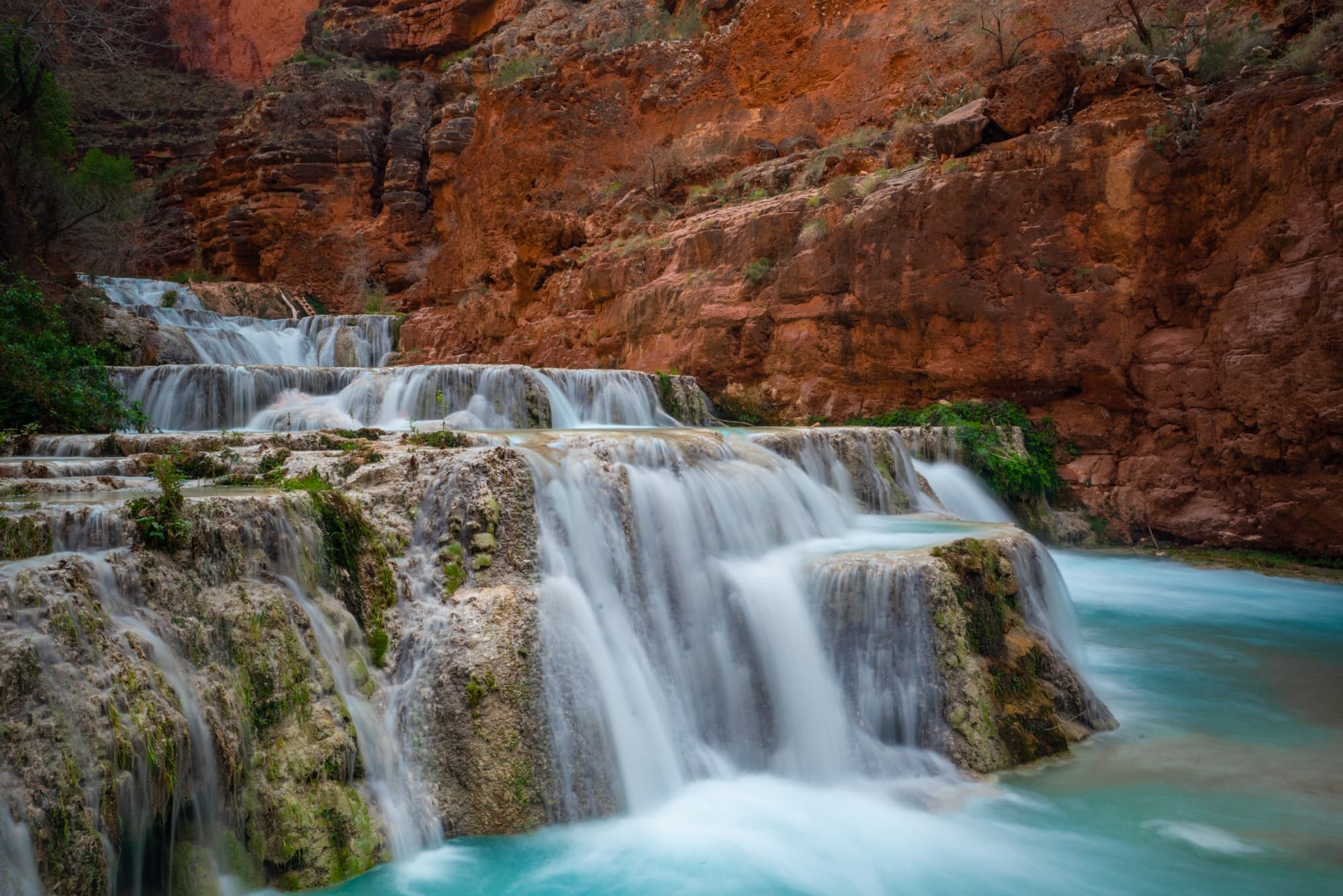 At the end of your trip, try to get an early start to beat the sun and bring plenty of water…OR stay to enjoy the falls and hike out in the dark by headlamp. Just make sure you're prepared.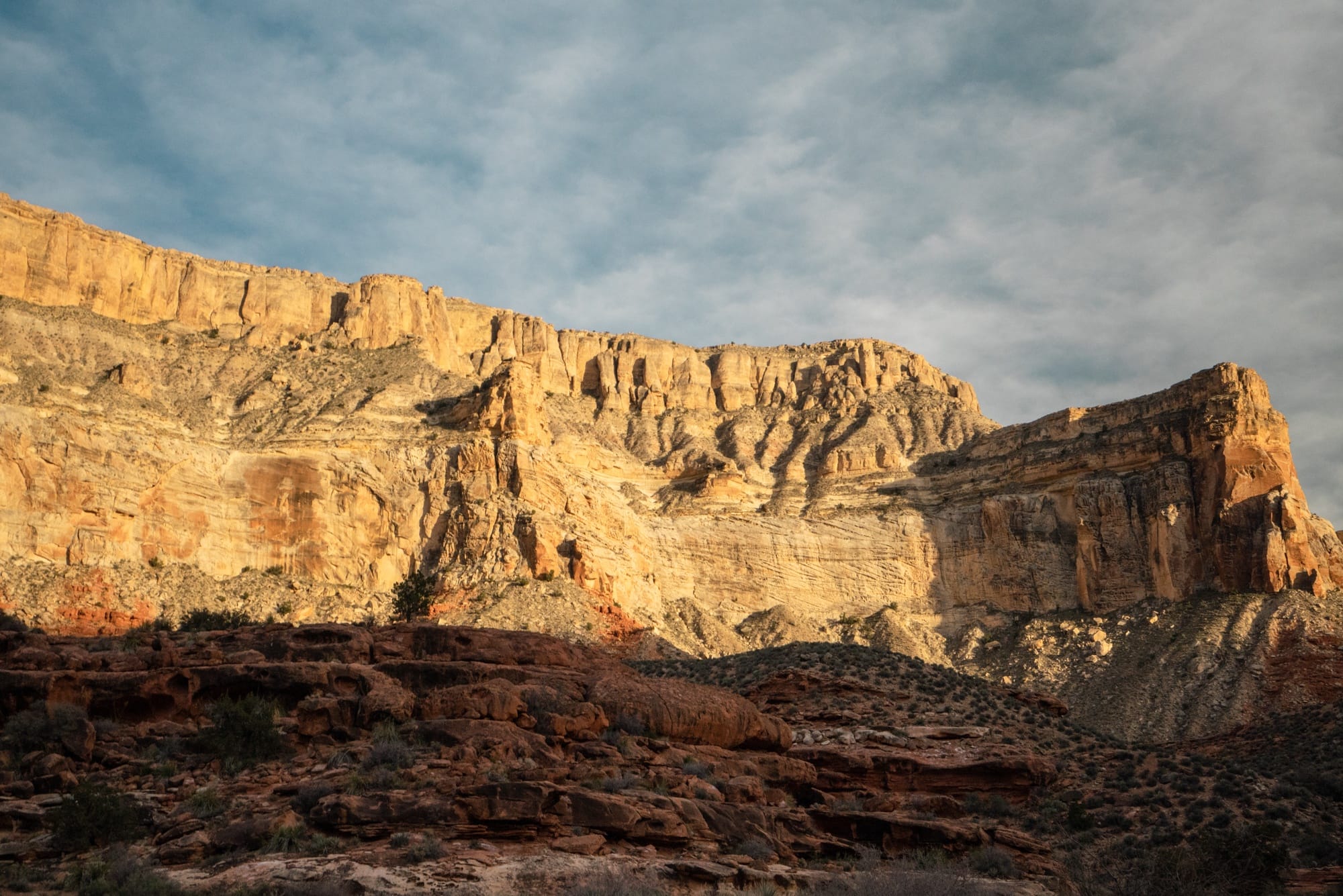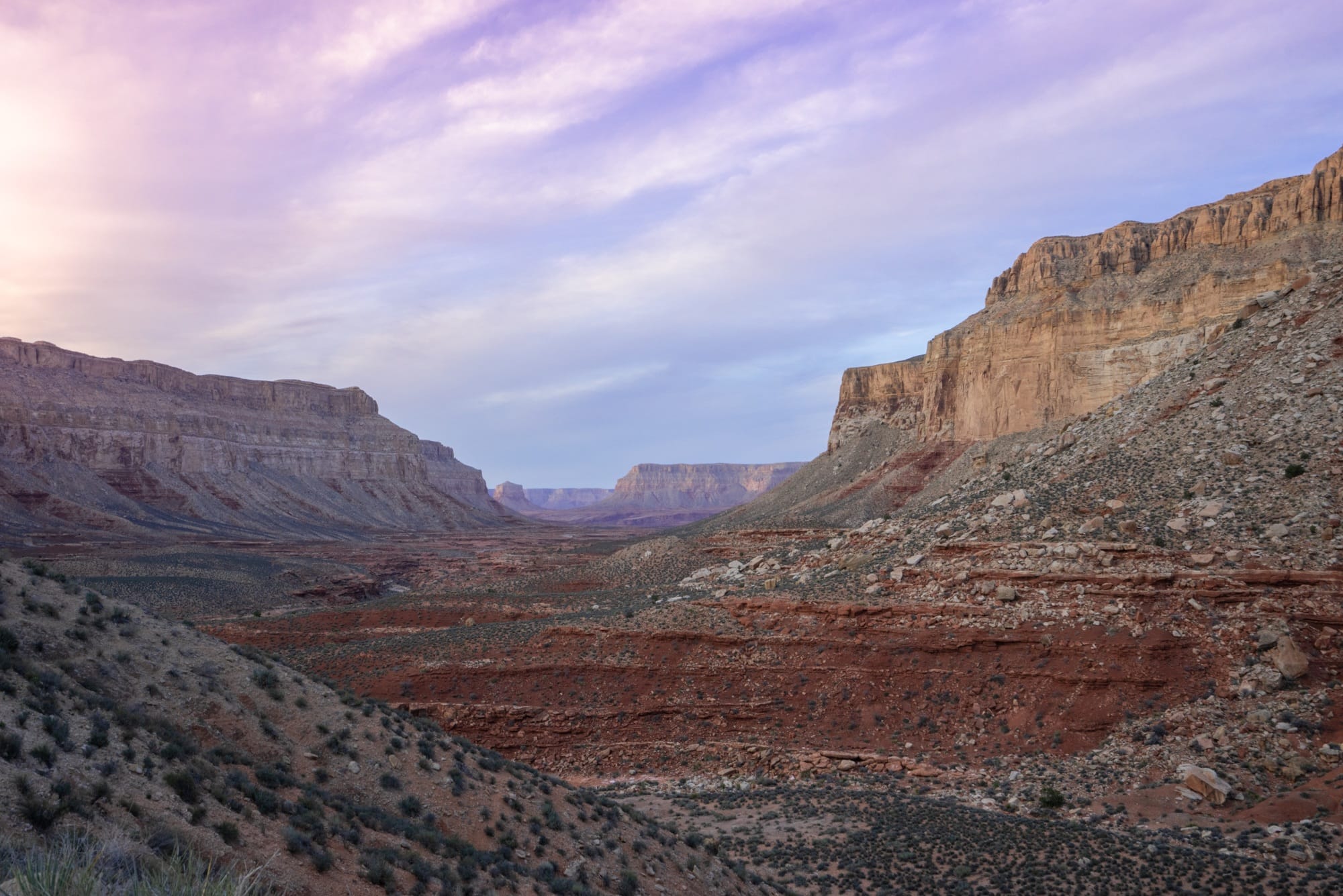 Hope you enjoyed these 20 23 Havasu Falls photos! Have you been here? Join our Bearfoot Theory Facebook Group and share your Havasu Falls photos with the community.