Sun Protection For Hikers
As someone who spends a lot of time outside, especially during the summer months, I have become adamant about protecting my skin from…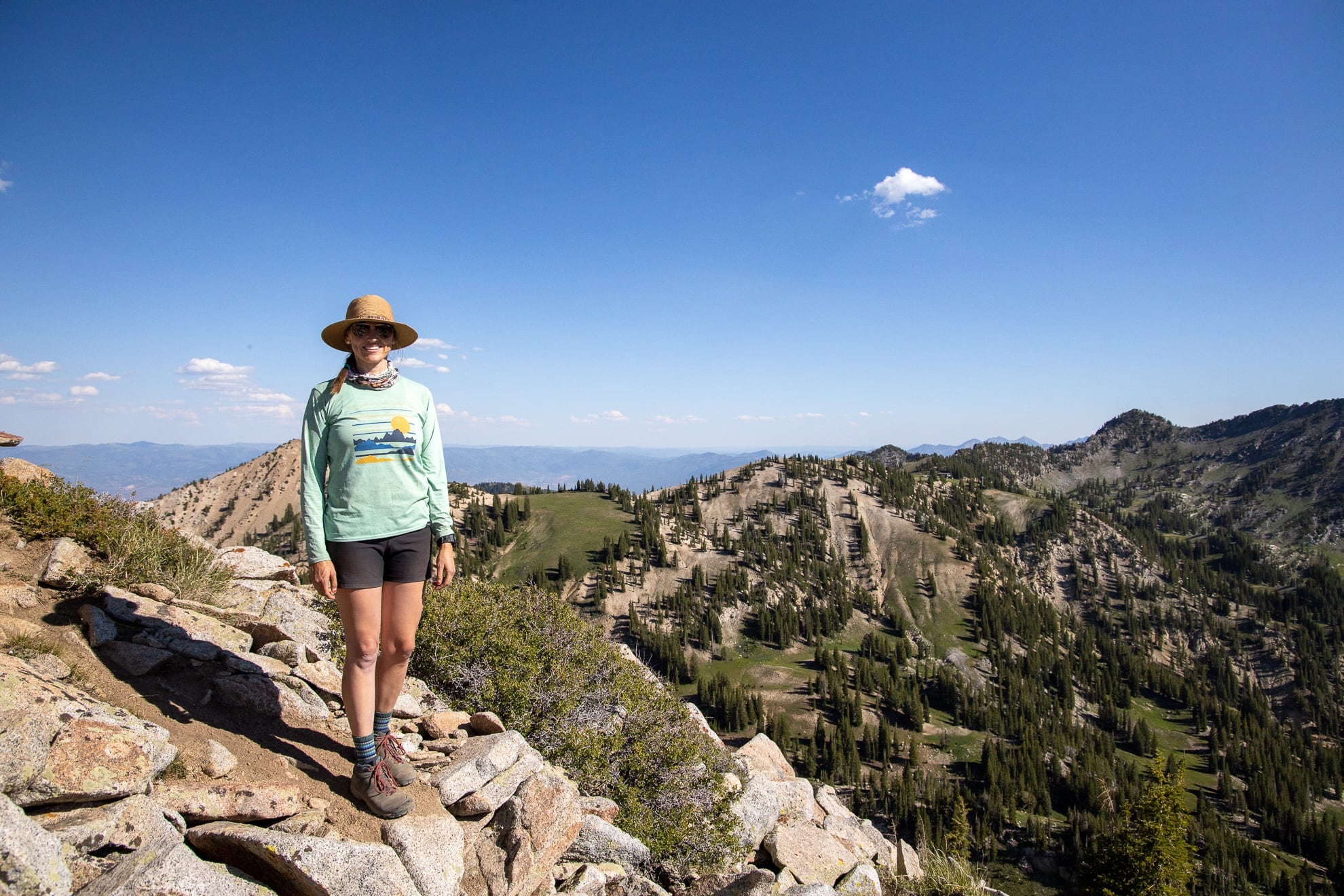 As someone who spends a lot of time outside, especially during the summer months, I have become adamant about protecting my skin from the sun. I wasn't always this way, though. In my 20's, I was a little careless about applying sunscreen and covering my skin up with UV protective clothing. As a result, I now have a lot of sunspots on my face that could have been prevented had I been more vigilant about sun protection.
What's more, not that long ago, my mom had some skin cancer on her nose removed and I also had a friend in her 30s who experienced a melanoma scare. Suffice to say, all of this has been a wake-up call for me to take better care of my skin as I age.
Now, whenever I head out for a hike or spend a lot of time outdoors, I make sure to cover up with a UV protective shirt, a hat, and sunscreen and take other measures to protect my skin from sun damage.
Here is our complete guide to sun protection for hikers, including our favorite gear, clothing items, and tips for keeping your skin safe while outside
Hiking Shirts with Sun Protection

When choosing the best hiking sun shirt, opt for t-shirts that cover your chest, back, and shoulders rather than tank tops that expose more of your skin. Even better, a long sleeve shirt that protects your arms will provide even more UV protection. Look for lightweight materials that will keep the sun off of you while still keeping you relatively cool.
Patagonia Capilene Cool Daily Hoodie
This long-sleeved Patagonia tee is made out of fast-drying and moisture-wicking Capilene with built-in UPF 50+ sun protection. It's super lightweight, so even though it's long sleeve it will keep you cool in warm weather. This tee comes in both a hooded and non-hooded version.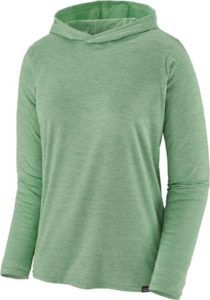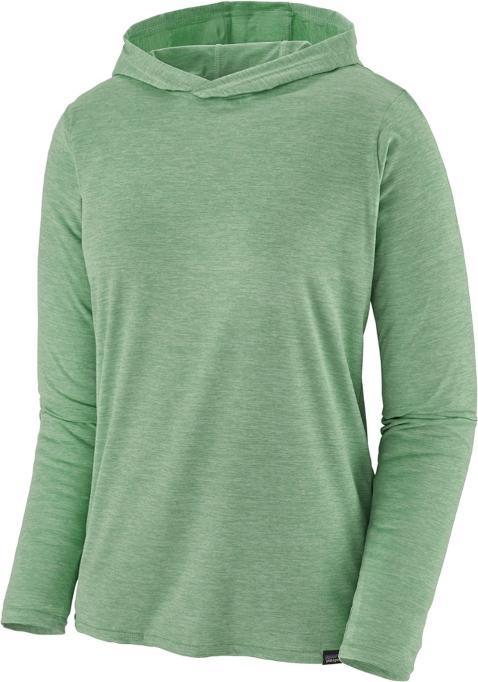 Check Price: Backcountry / Patagonia / REI
REI Co-op Sahara Solid Long-Sleeve Shirt
This long-sleeve REI button-up Sahara sun shirt is perfect for sunny day of hiking. With convertible sleeves that roll up to the elbows and UPF 50 sun protection, it is moisture-wicking and lightweight, making it a great UV sun protective option for the trail.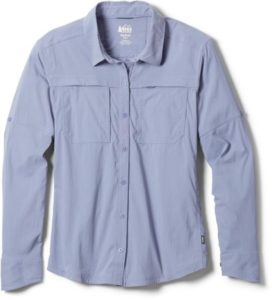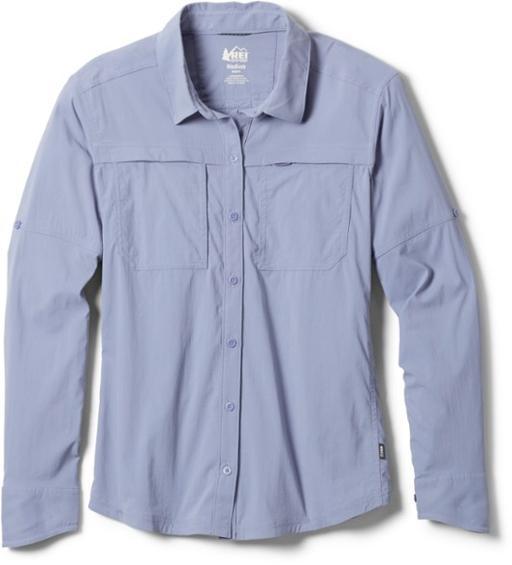 Check Price: REI
Columbia Silver Ridge Lite Shirt
The Columbia Silver Ridge Lite shirt provides UV sun protection and quickly wicks moisture away from the skin. The sleeves roll up to mid-arm for extra-warm, sunny days or you can choose the short-sleeve model.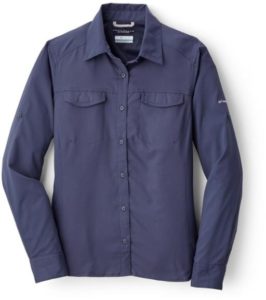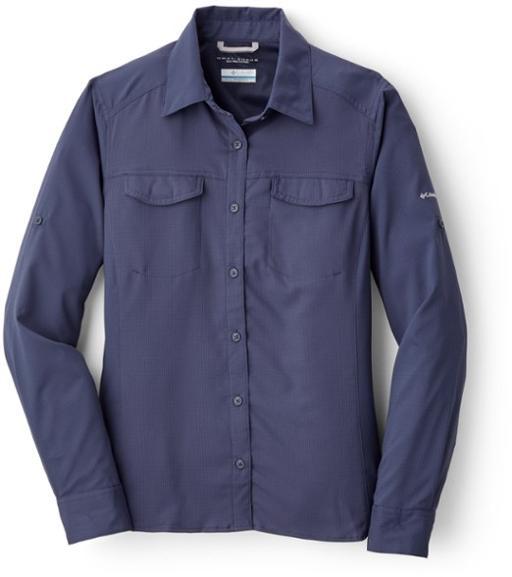 Check Price: Backcountry / REI / Moosejaw
Patagonia Capilene Cool Daily Shirt
A short-sleeve version of the long sleeve Patagonia sun shirt above, this Patagonia Cool Daily Shirt is super lightweight, moisture-wicking, and affordable. It dries fast and also provides 50+ UPF protection, making it a great option for sunny days on the trail.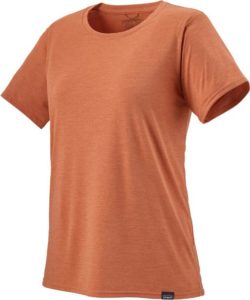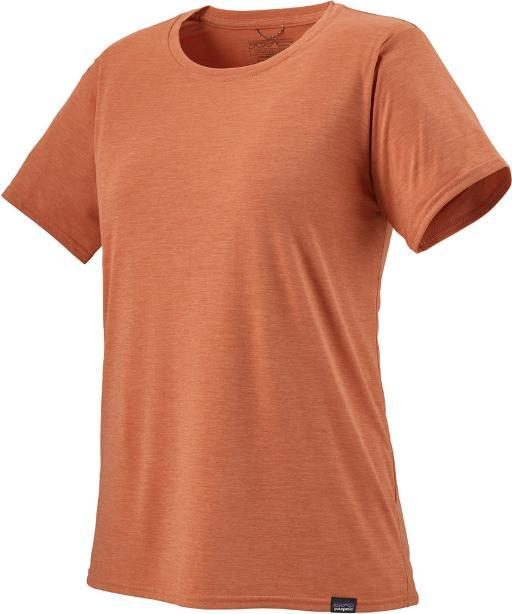 Check Price: Backcountry / REI / Patagonia
Mountain Hardwear Crater Lake 3/4 Shirt
This super soft Mountain Hardwear Crater Lake Shirt has 3/4 length sleeves for added sun protection while you're hiking. It's UPF 50+ rated, wicks moisture, dries quickly, and gets rave reviews.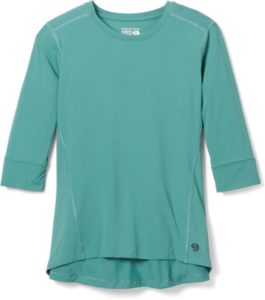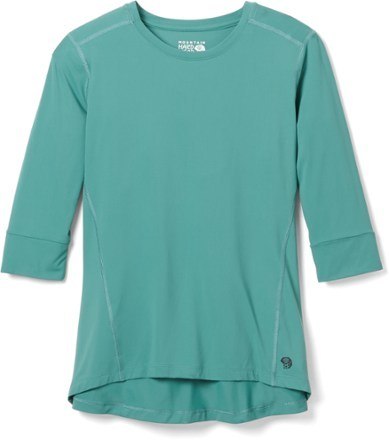 Check Price: Backcountry / Moosejaw / REI
Best Hats for Sun Protection
Sun hats are a great way to protect your face and neck from the sun while keeping your head cool. When choosing a sun hat, look for ones with a full brim that provides protection all around including the sides of your face and back of your neck.
The Wallaroo Sedona hat is my favorite wide-brimmed hat. It provides a good amount of sun protection and it's cute too. It also has a drawstring in the brim that allows you to tighten the hat if it gets windy on the trail.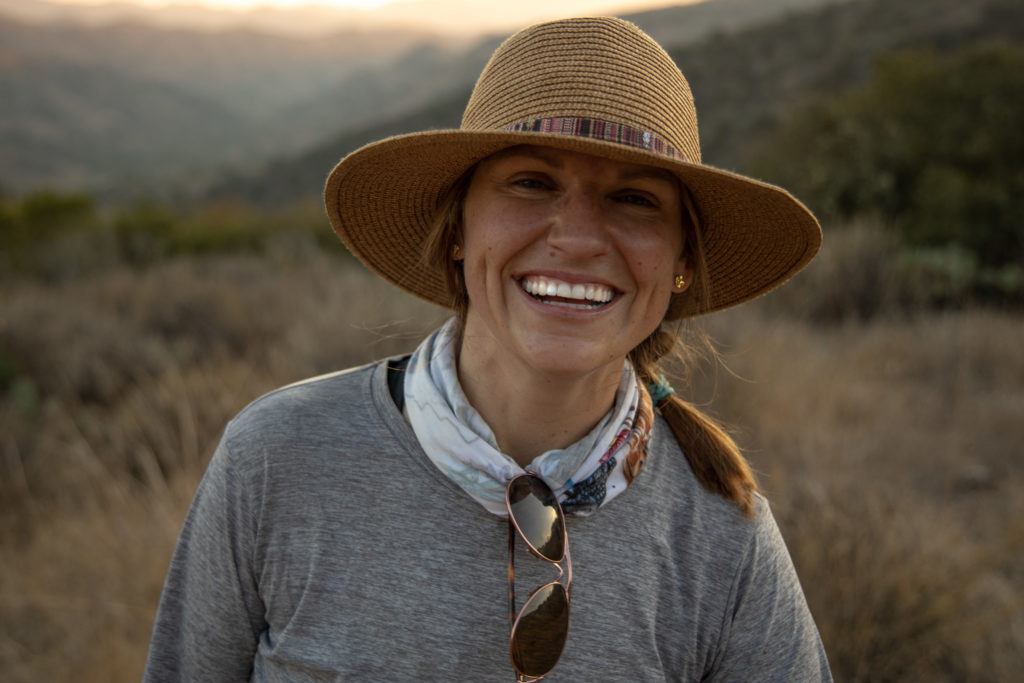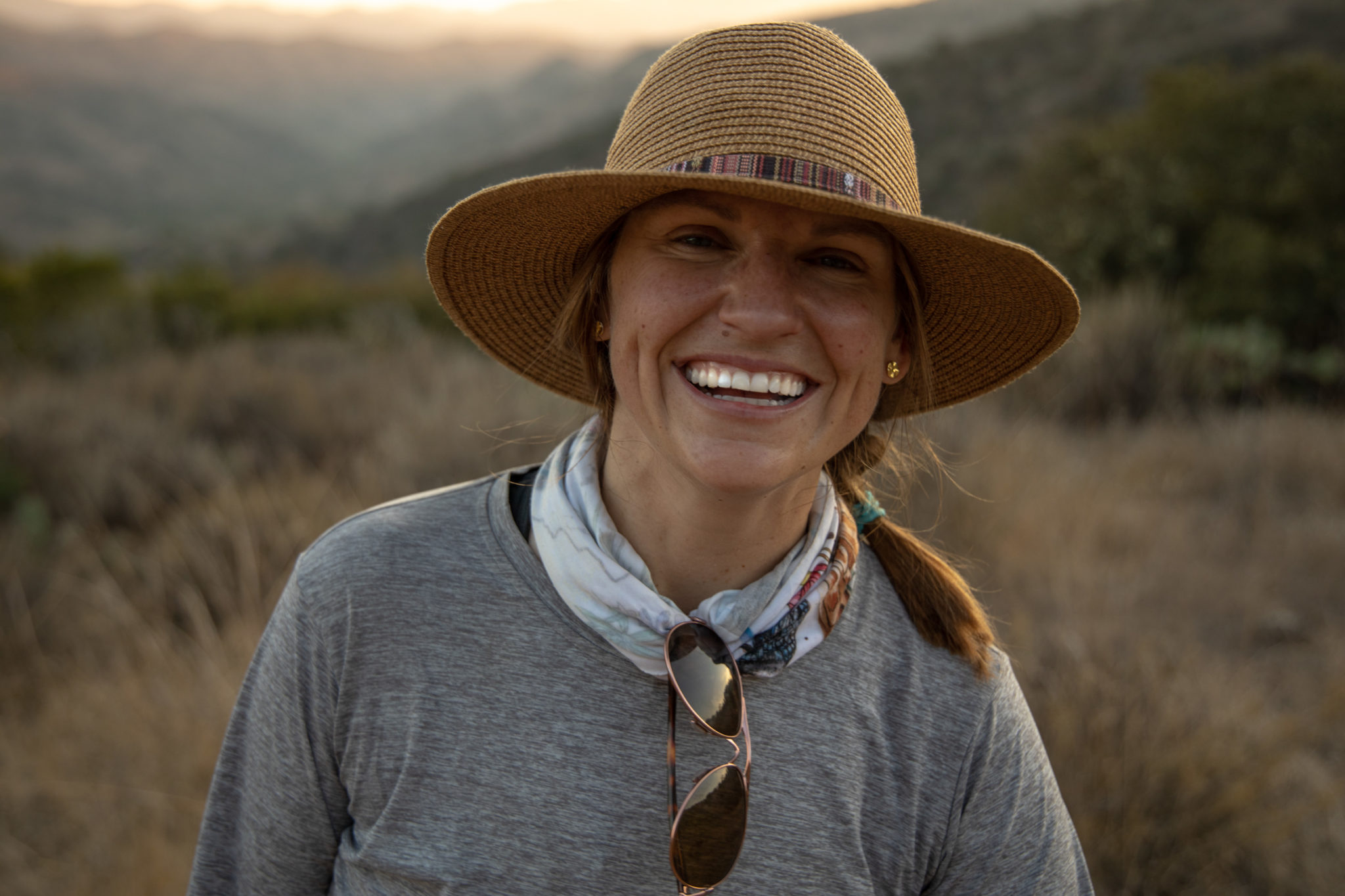 *DISCOUNT CODE: get 20% off the Wallaroo Sedona hat with code BEARFOOT20
If you want something more packable, a good old bucket hat works great. Alternatively, a baseball-style cap works in a pinch and we especially like them for backpacking since there's no back brim to rub up against your pack.
Shop our favorite hiking hats for sun protection
Best Sunscreen for Hiking
In addition to protecting your skin with clothing and a hat, it's also important to apply sunscreen whenever you go outside. Look for sunscreens that are lightweight and waterproof so that you can easily reapply as need. Reef-safe sunscreens are also great options because they don't contain harmful chemicals that destroy ocean reefs.
Shop our favorite sunscreens for hiking

Sun Protection Accessories for Hiking
Other options and accessories that offer sun protection include sunglasses to protect your eyes from harmful UV light, a Buff to cover your neck and double as a headband, and chapstick to prevent sunburned lips. I really like aviator-style glasses because they're stylish while still providing 100% UV Protection.
Shop our favorite sun protection accessories for hiking

Additional Tips for Sun Protection While Hiking
To further protect your skin from the sun while hiking, here are a few additional tips:
Hike Early
Hike early in the morning or early in the evening to avoid peak sun intensity and heat.
Check the Weather
For long hikes, check ahead weather of time to see how hot it's going to be so you can cover up appropriately. Also, research whether there is shade along the trail or whether you'll be completely exposed so you can be prepared.
Pick a Shady Trail
If possible, pick a shady trail if you're going to be hiking midday or if it's going to be particularly hot.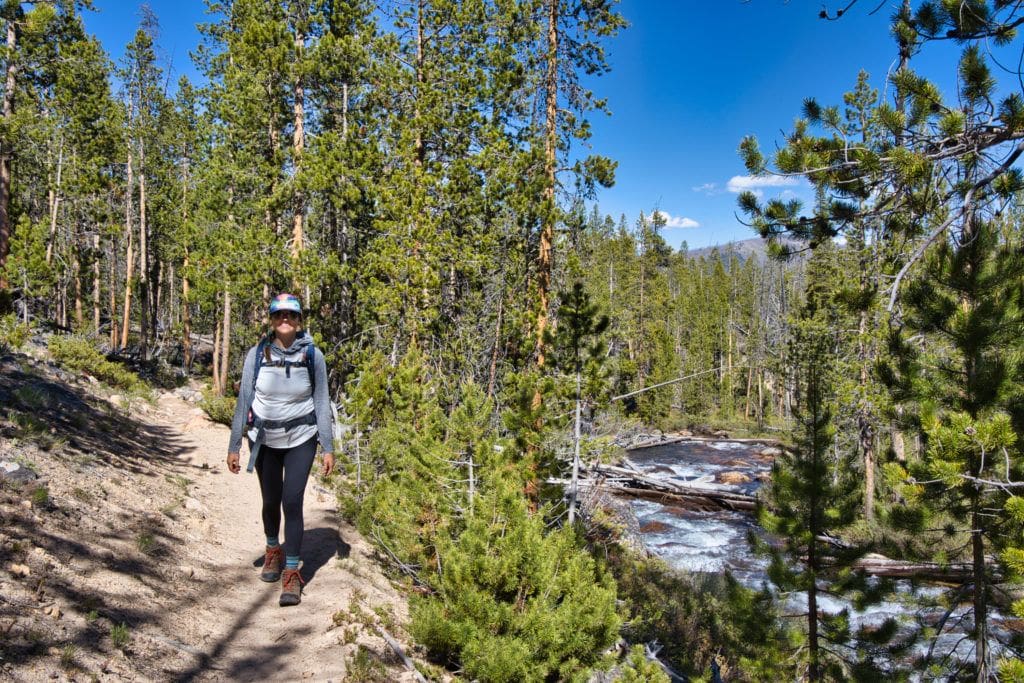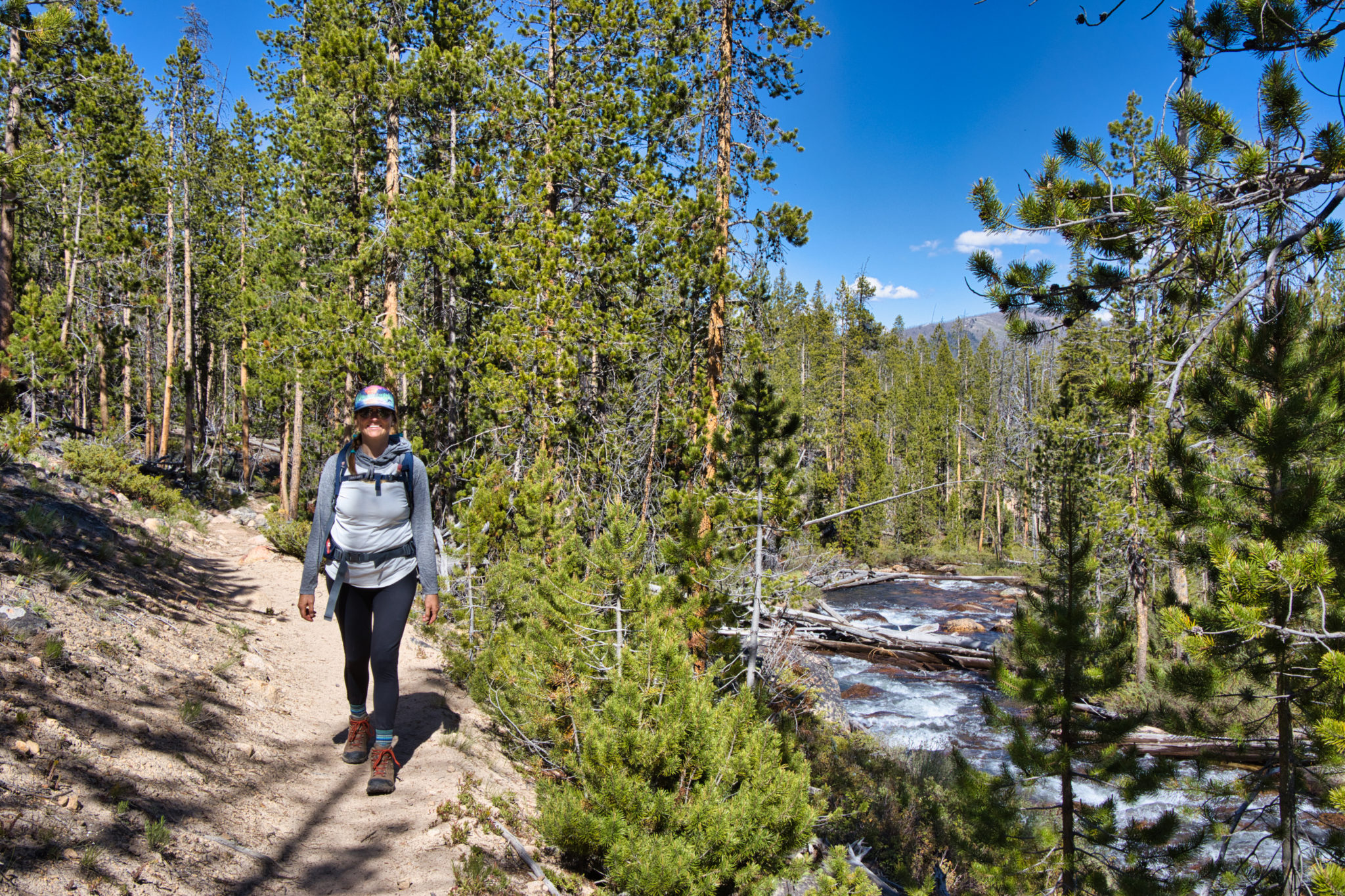 Take Breaks in the Shade
This sun protection tip is pretty obvious, but it really is helpful to take rest and water breaks in the shade. You'll be surprised how much a few minutes in the shade will help you cool off.
Bring Sunscreen
If you're going to be out for a while, bring sunscreen so you can reapply every two hours. It's easy to find that you've been out the whole day and only put sunscreen on once in the morning, so remind yourself to reapply.
Stay Hydrated
Staying hydrated is always important but especially if you're out hiking in the heat. Bring lots of water and electrolytes with you so you can sip as needed.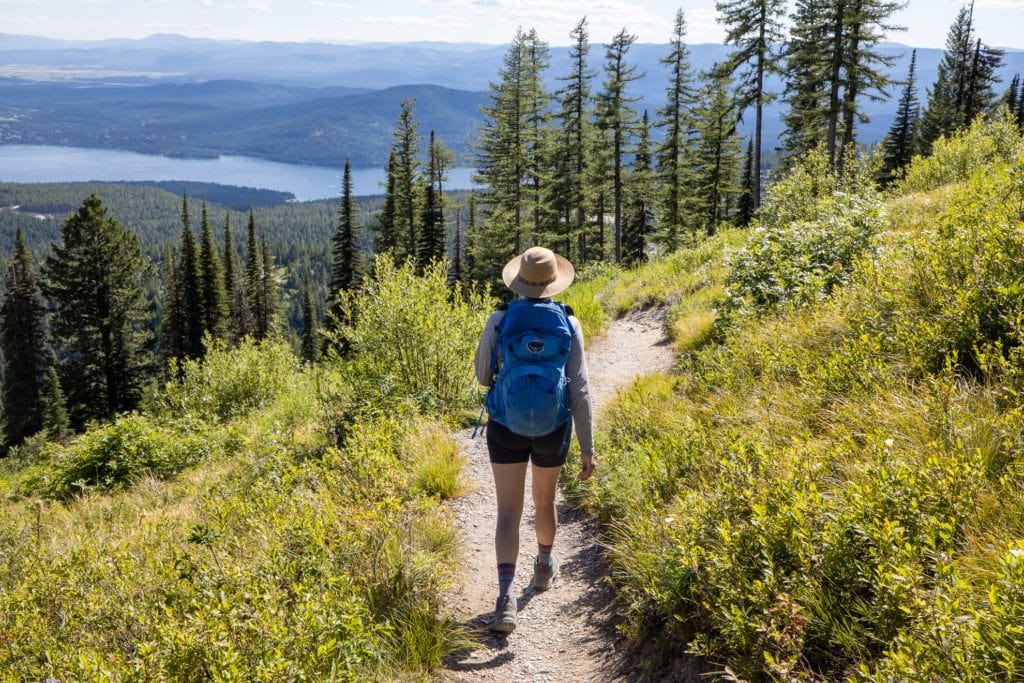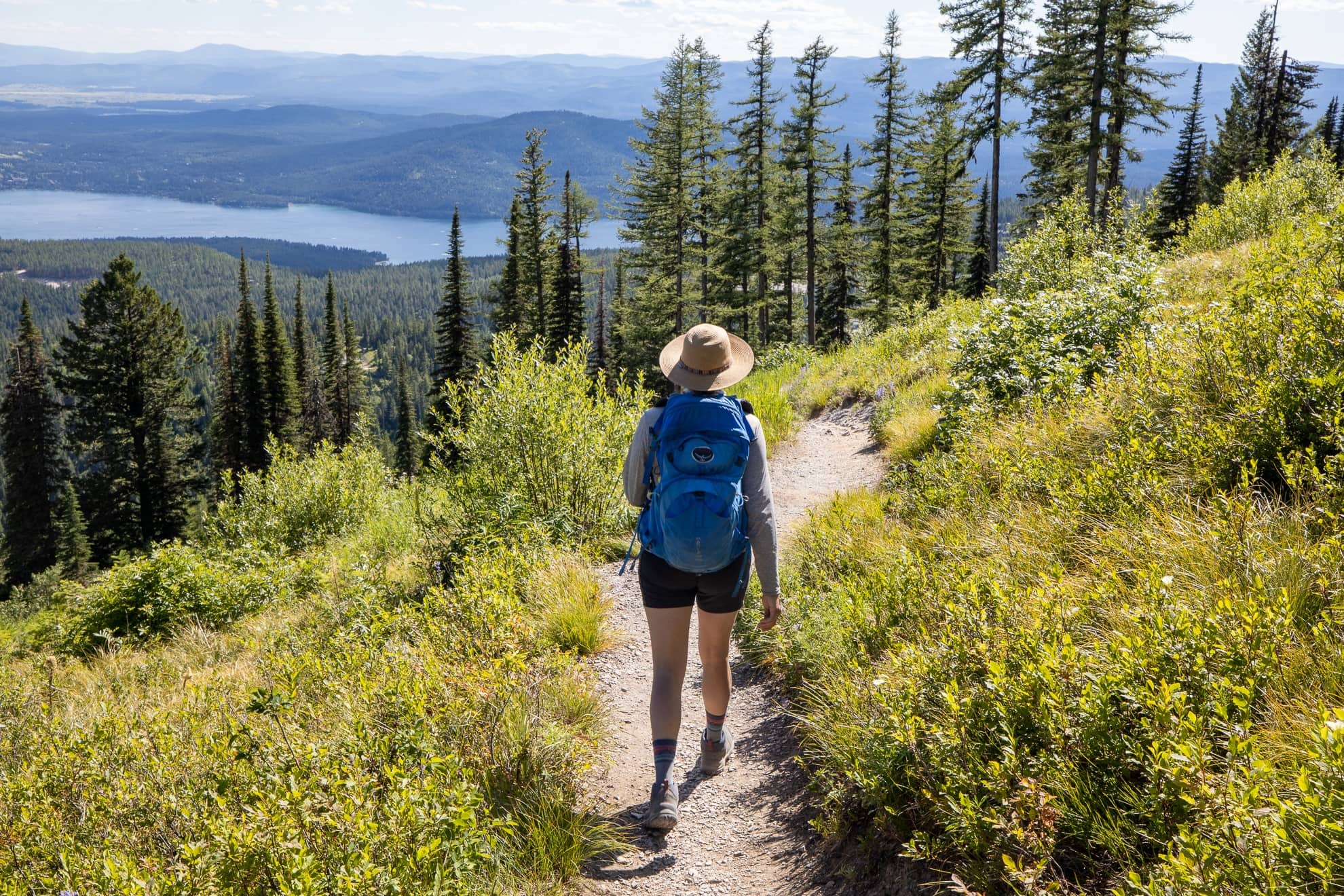 Do you have any other suggestions or questions on sun protection for hikers or an experience you'd like to share? Let us know in the comments below!
For additional tips and resources, check out our guide on What To Wear Hiking.