Solo Road Trip Planning Guide: Tips for Traveling Alone
Hit the road with these essential tips for planning your first solo road trip – including where to camp, gear to pack, finding fun activities, eating well, and staying safe.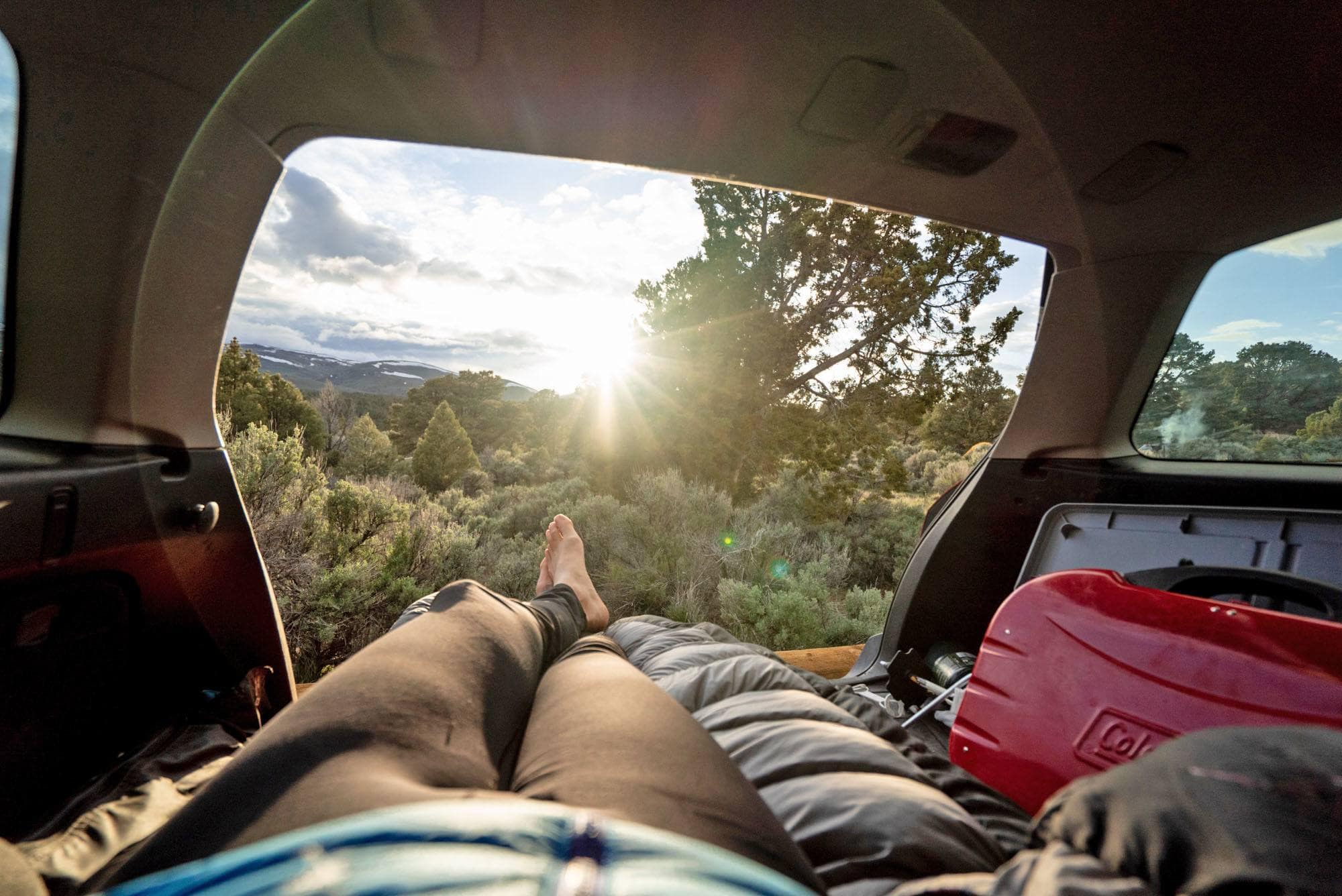 A few winters ago, I spent three months traveling around New Zealand in a van. It was my first-ever solo road trip, and I learned a TON of helpful road trip tips in the process – from how to plan, what gear to pack, and how to eat well on the road.
Since returning to the states, I put many of these road trip tips into practice, from a week long solo road trip around Nevada in my Subaru to traveling solo for months in my first Sprinter Van.
Your first solo road trip can be a little intimidating – especially as a female – so I wanted to share some of the things I learned from my experiences being alone on the road.
With this guide to planning your first solo road trip, you can travel smarter and safer, all while having a blast in your own company.
Planning Tips for Your First Solo Road Trip
Here are a few road trip tips to keep in mind when planning out your route and your solo road trip overall.
Take the Scenic Route
I always recommend taking the scenic route. It's about the journey, not just the destination, right? So plan your route to be enjoyable and take time to enjoy the landscapes you pass through.
During my road trip to Nevada a few years back, my goal was to get off-the-beaten-path as much as possible, and the old country roads ended up being the best part of my trip. Fewer cars meant less stress, I could focus more on the scenery, and I could pull over wherever I wanted.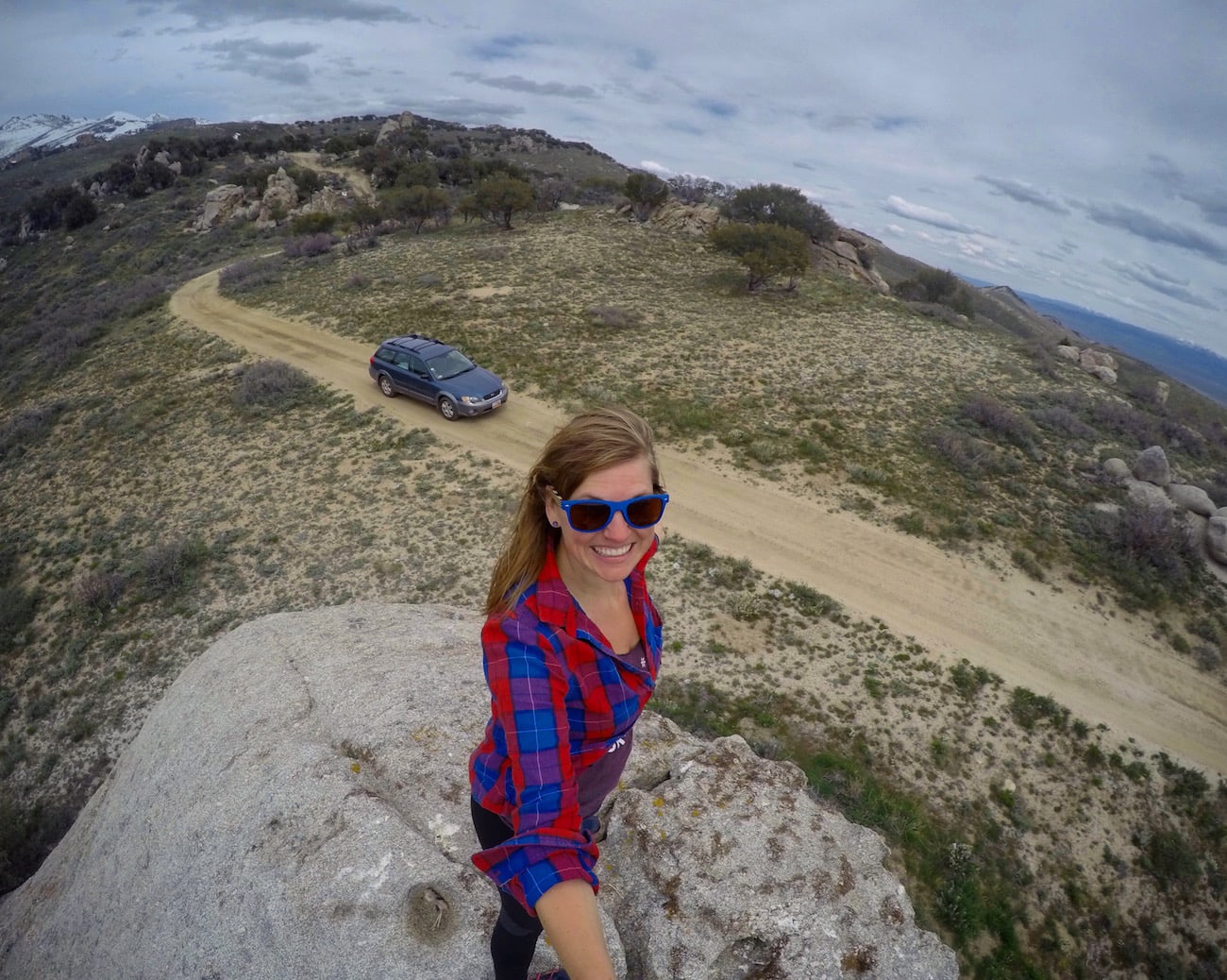 Give Yourself Plenty of Time
Give yourself plenty of time so you can stop at viewpoints and grab a bite to eat at that cute little cafe you happen to come across when cruising through town. It's no fun being rushed, so plan extra time into your route and know that with all the stops, it's probably going to take you longer than you expect to drive those miles. That way, if you see something unplanned that strikes your interest, you'll be able to stop and check it out. If you find yourself feeling rushed, alter your route if possible so you can cover less ground and actually have time to stop and enjoy the scenery.
Find Cool Stuff to Do
Road tripping isn't just about sitting in the car. It's about finding fun things to do along the way. Do your research ahead of time and make note of the places you'd like to visit on your road trip, but be open to possibilities as well. You never know what local gems you'll find by talking to people. Coffee shops, local stores, and visitor information centers can be great places to seek out info from the locals who know best. Also, don't pass up quirky roadside attractions or an intriguing sign pointing down a dirt road. Stop to check it out! Some of the best stuff you won't find in a guidebook.
While being spontaneous can lead to some of the best memories, you'll also want to have a few stops in mind. National Parks are a great place to start. If you don't have one already, consider getting an America the Beautiful Pass which grants you free admission to all national parks and public lands for $80 a year. Read more about how to save money in National Parks here.
Download Helpful Apps
Download a couple apps ahead of time so you'll be ready to go when you're looking for a place to eat or something to do. Here are some of my favorite travel planning apps for road tripping:
Gather Resources Ahead of Time
Invest in a couple of guide books for the areas you'll be exploring. Hiking books, road atlases, trail maps, national park maps, and regional guides like Lonely Planet can also help you plan your trip.
If you're looking for ideas on where to go, my friend Kristin Addis of Be My Travel Muse has an awesome round up of the 30 Best Solo Travel Destinations in the US, many of which would make for great road trips.
What to Pack for Your Solo Road Trip
What you pack for your solo road trip really depends on you, what you like to do, and whether you'll be camping or not. Check out our Road Trip Essentials Packing Checklist for a complete list of suggestions. In the meantime, here are a few helpful suggestions to get you started, from apparel to outdoor gear, to entertainment, and more.
Solo Road Trip Basics
Map
Always carry a map in your car for those times when you are out of service and you can't use the GPS on your phone. I like to buy a road and recreation atlas for whatever state I'm traveling in. They show parks, monuments, campgrounds, dirt roads, and all kinds of other helpful information.
Water
During my Nevada road trip I found that many of the free campgrounds didn't have any potable water available. Invest in an inexpensive water jug to make sure you always have an adequate water supply both at camp and in case of an emergency. Fill it up before you leave and when it gets low, you can refill it at most truck stops.
Cash
Many campsites require a small fee and the only way to pay is cash. Keep a little bit of cash with you so you aren't caught empty-handed when the ranger asks you to pay up. Cash is also handy for those times when you come across a local farmers market or roadside stand that only takes cash.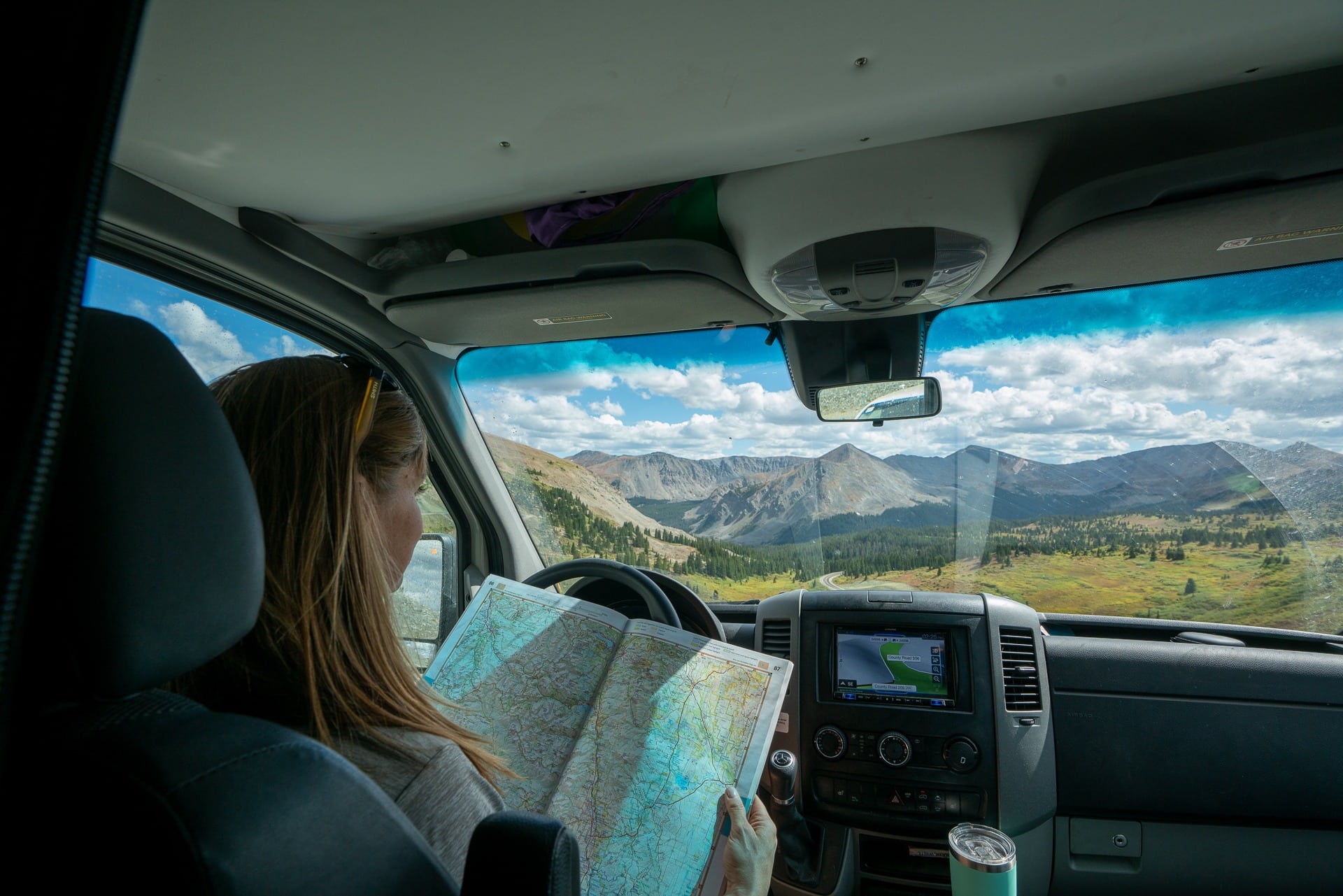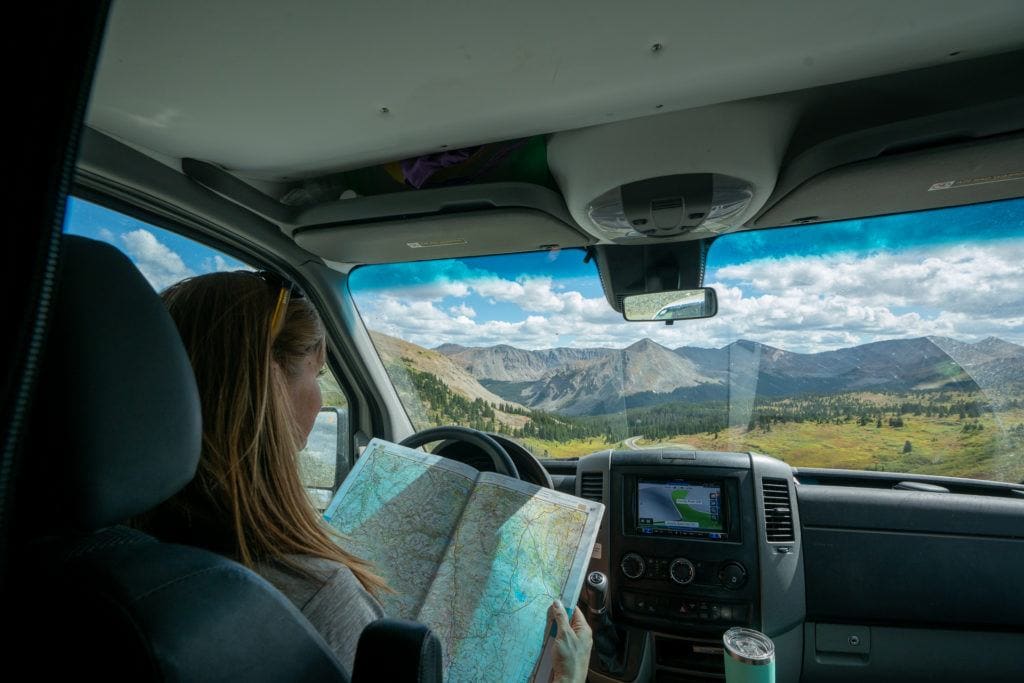 Road Trip Apparel
Bring clothes that are functional and can be worn multiple times. You also want your clothes to be comfortable and to breathe well. Think leggings or yoga pants, tank tops, a down puffy, a rain jacket, etc. I also always like to pack a hoody. If there's a chance you'll want to go out to a nice meal, bring one nice outfit that won't wrinkle in your suitcase. As for shoes, I like to bring a trail shoe and my trusty Teva sandals which I can wear on walks, in water or with socks at camp… so fashionable, I know 😉
Shop my favorite road trip apparel
For more clothing suggestions that are perfect for road trips, check out these blog posts:
Outdoor Gear
As far as gear, what you'll need depends if you're camping or not. If you're going to be camping whether in a tent or your car, a comfortable sleeping pad and a real pillow is a must. You'll also want a camp chair that you can lounge around camp in, a good cooler, and a camp stove.
For more on what to bring road tripping and camping, check out our complete Road Trip Essentials Guide.
Shop my favorite outdoor gear for road trips
Entertainment
When you are traveling alone, you won't have anyone to entertain you, so bring a few things to keep you occupied once you are at camp or your Airbnb or hotel. Like to draw? Bring a sketch pad. Photographer? It's a great chance to practice and work on your creativity. Musically inclined? Throw a ukulele or guitar in the car. Enjoy reading? Bring a book or two that you can relax with in your downtime. Check out our favorite adventure-inspiring books for ideas.
I also recommend loading up your phone with plenty of tunes to pass the time. This is your chance to belt it out, bang on the steering wheel, and have a blast. I'm a HUGE fan of Spotify. The Premium Membership is $9.99/month and allows you to save music and listen to any song on-demand on your phone, even when you have no cell phone service. You can follow your friends' playlists and discover playlists organized by genre (everything from "Afternoon Acoustic Chill" to "Legendary Guitar Solos").
If music isn't your thing or you need a break from rockin' out, download a couple of audiobooks or a bunch of episodes of your favorite podcasts. Here's a list of our favorite outdoor podcasts.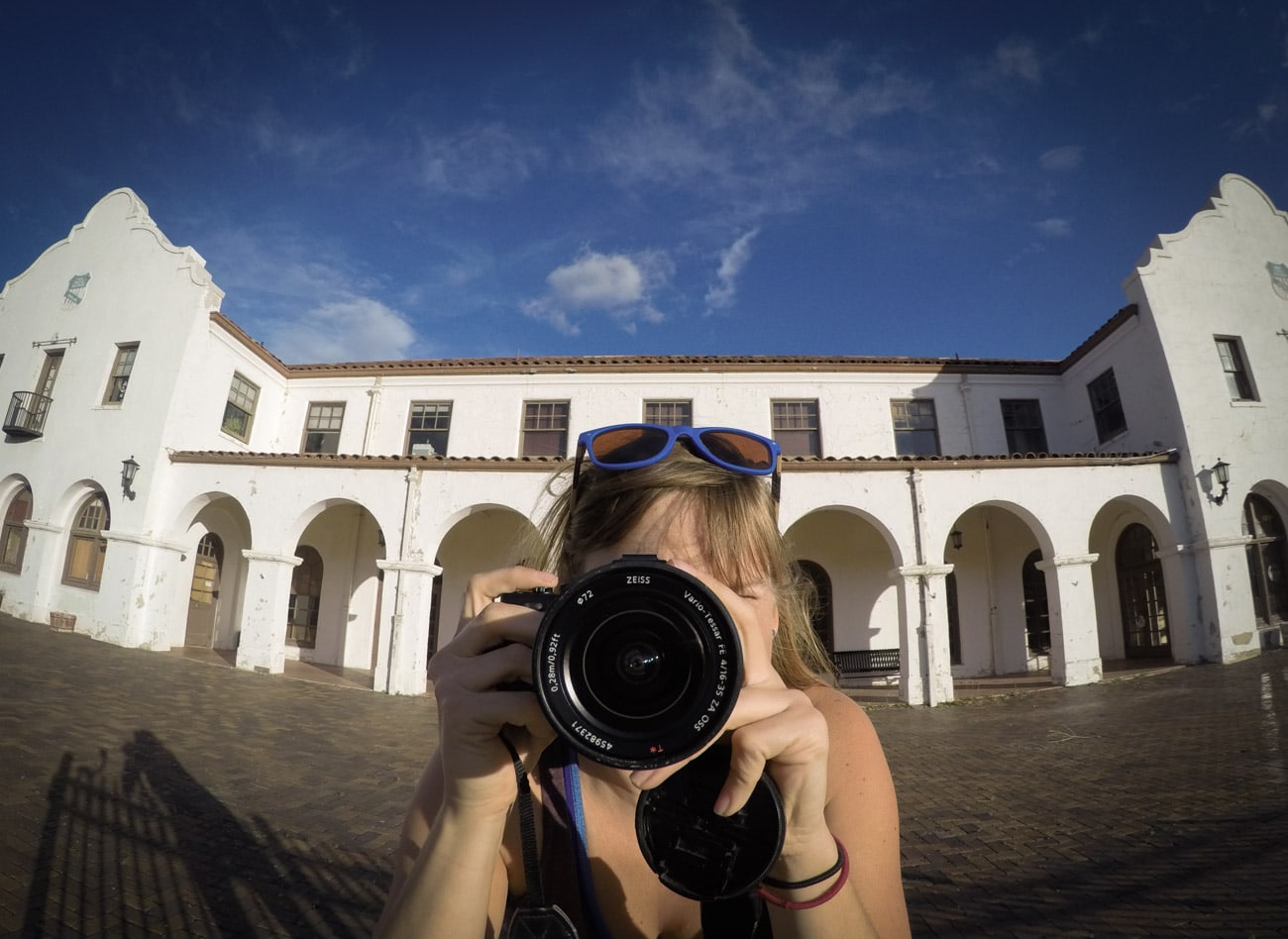 Solo Road Trip Safety Tips
Know the Basics of Auto Repair
I'm a complete idiot when it comes to mechanics – I barely know how to check my oil (my dad cringes). But in the case of an emergency, it's a good idea to know a few basics like how to check fluids and how to change a tire, and have things like a car battery charger in your car.
Before you leave, check to make sure your spare tire has air in it. The last thing you want is to get a flat and then find out that your spare is flat too. It's also a good idea to sign up for AAA or another roadside repair service if your auto insurance doesn't cover that. If your vehicle is older and hasn't been serviced in a while, it's probably worthwhile to take it in to have the fluids checked and topped off.
Finally, always carry the owner's manual – that's the best book you can have in your car.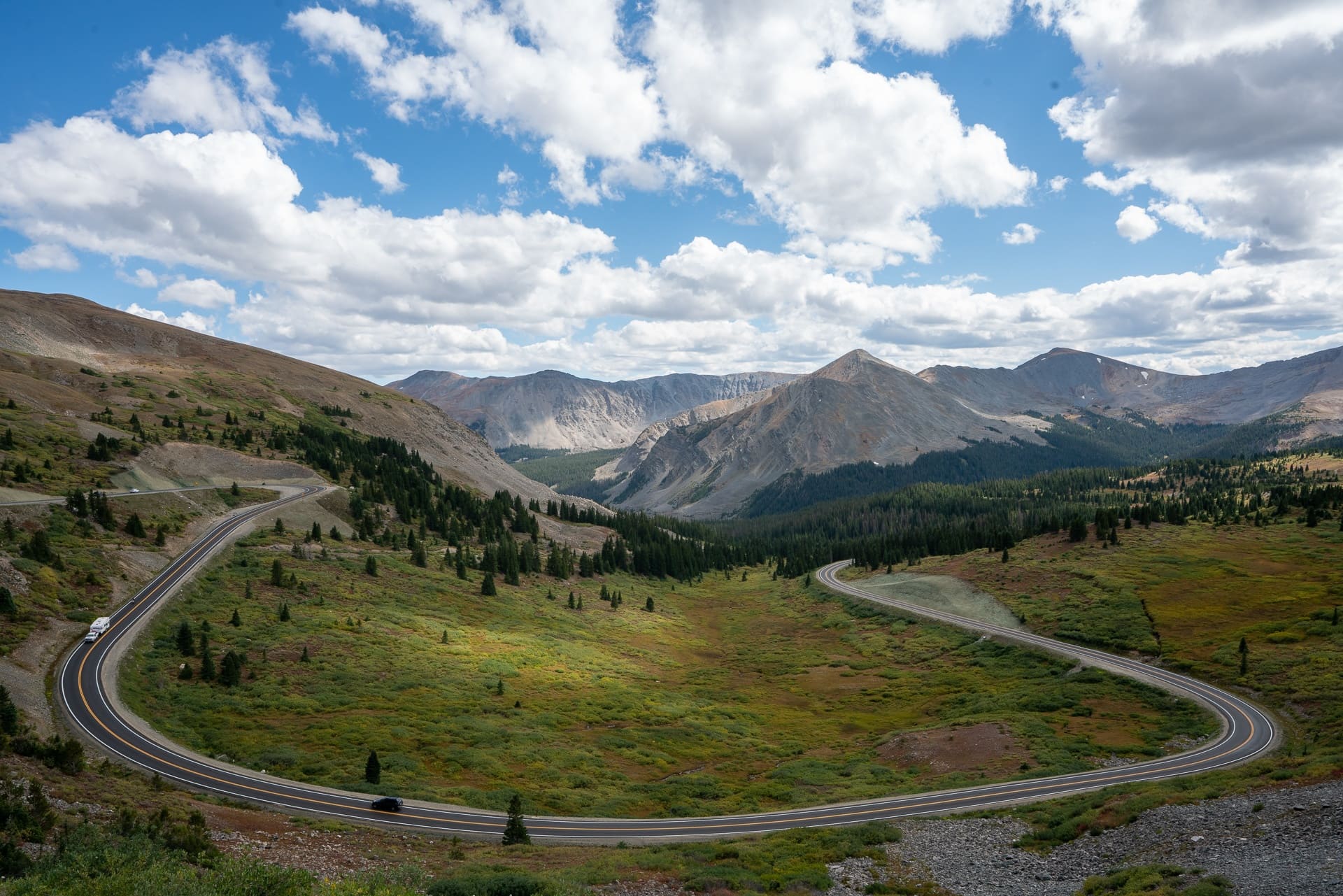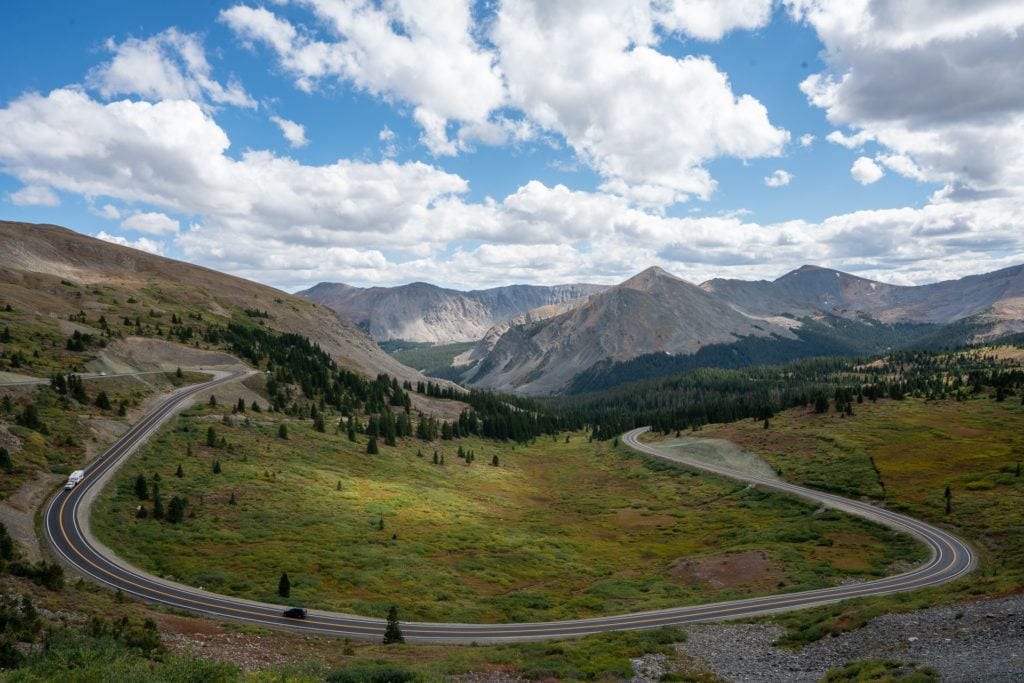 Carry a Communication Device
If you will be traveling on the backroads or anywhere where there is no cell phone service (this includes a lot of National Parks), you should always carry some sort of device that you can use to communicate in case something goes wrong.
I have a Garmin inReach which is a GPS tracker and navigation tool that also lets me communicate via satellite (no cell service needed). With a device like this, you can send and receive text messages to any cell phone number or email address no matter where you are, share your location, send updates, and call for help if needed.
You should also make sure someone close to you has a loose idea of your itinerary and check in with them via text or phone when you roll through a town. And definitely let someone know if you are going hiking or doing any other sort of solo activity away from your car.
How to Feel Safe at Night While Road Tripping Solo
If you don't feel safe, you won't be having fun, and choosing the right campsite can make all the difference. When I was on my first solo road trip in Nevada, I tried to choose campsites that had a handful of other campers there. I didn't want so many people that it felt crowded, but having a few families or couples around assured me that it would be hard for a weirdo to go unnoticed. I was also friendly to my neighbors, but not so friendly that I could be interpreted as inviting unwanted company to my campsite.
As far as sleeping, I used to drive a Subaru, and I slept in the back of my car. Now I travel in a Sprinter Van. Sleeping in a vehicle, as opposed to a tent, helps me feel more secure because I lock the doors, and if something goes wrong, I simply hop in the front seat and drive away. My car also has a loud alarm that I could set off using a button on my door key if I wanted to cause a commotion.
If you don't have a car you can sleep in, think about what you need to protect yourself and to make you feel safe while you are sleeping in your tent. Whether that be a loud alarm that you can sound off, pepper spray, or something else to give you peace of mind – have it within arm's reach.
If you don't feel safe camping solo, opt for a hotel or Airbnb (see below)…and have a cushion in your budget just in case.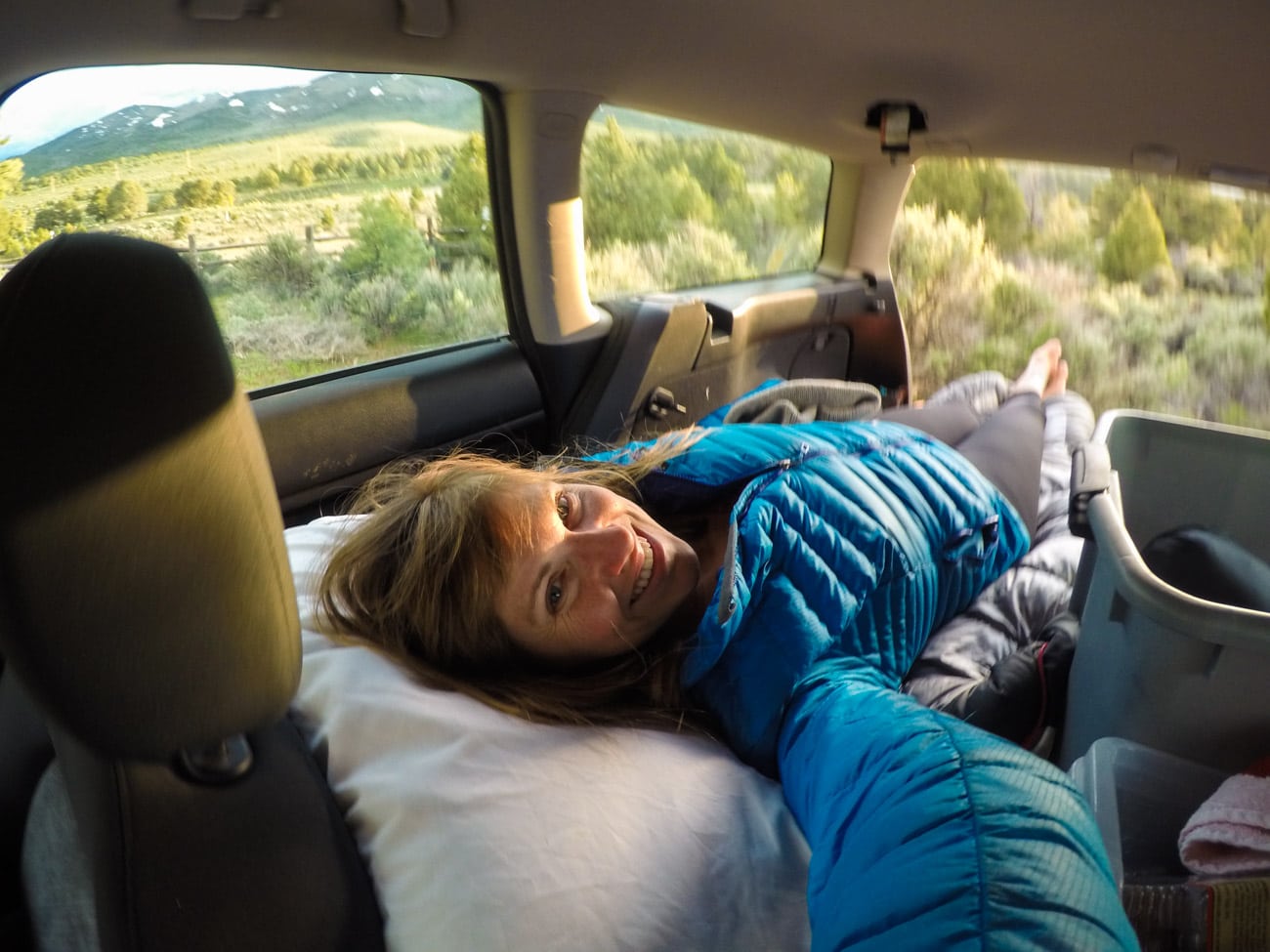 Keep an Eye on the Gas Tank
This may seem obvious, but if you are traveling in rural areas and you don't know how far it is until the next gas station…fill up. Nothing can ruin your day faster than running out of gas in the middle of nowhere when it could have easily been prevented.
Have a Hide a Key
What happens if you accidentally drop your car key when you are out on a hike? Having a hide-a-key stashed somewhere outside your car could save you a lot of hassle. Just be smart about where you stash it so it's not super obvious.
Finding Accommodation on Your Solo Road Trip
Finding Good Campsites
Finding campsites while on the road can be a challenge, and you generally want to do so before you get out of cell service range so you can research your options. Check out our entire guide to finding free campsites for all the apps and the exact process I use to find campsites on the road.
Free campsites, also known as dispersed camping, generally have less (if any) amenities and also tend to be a little more isolated so make sure you're prepared with everything you need and that someone knows where you're going if you decide to go this route.
#1 campsite finder app
Try The Dyrt PRO free for 30 days
Get a FREE 30-Day membership to The Dyrt PRO, one of our favorite apps for finding campsites.
Perks include:
• 5,000+ free camping locations
• 1,000+ campground discount network
• $0 extra booking fees
• Get reservations at sold-out campgrounds, and more
Use the code BEARFOOT to get 30 days free!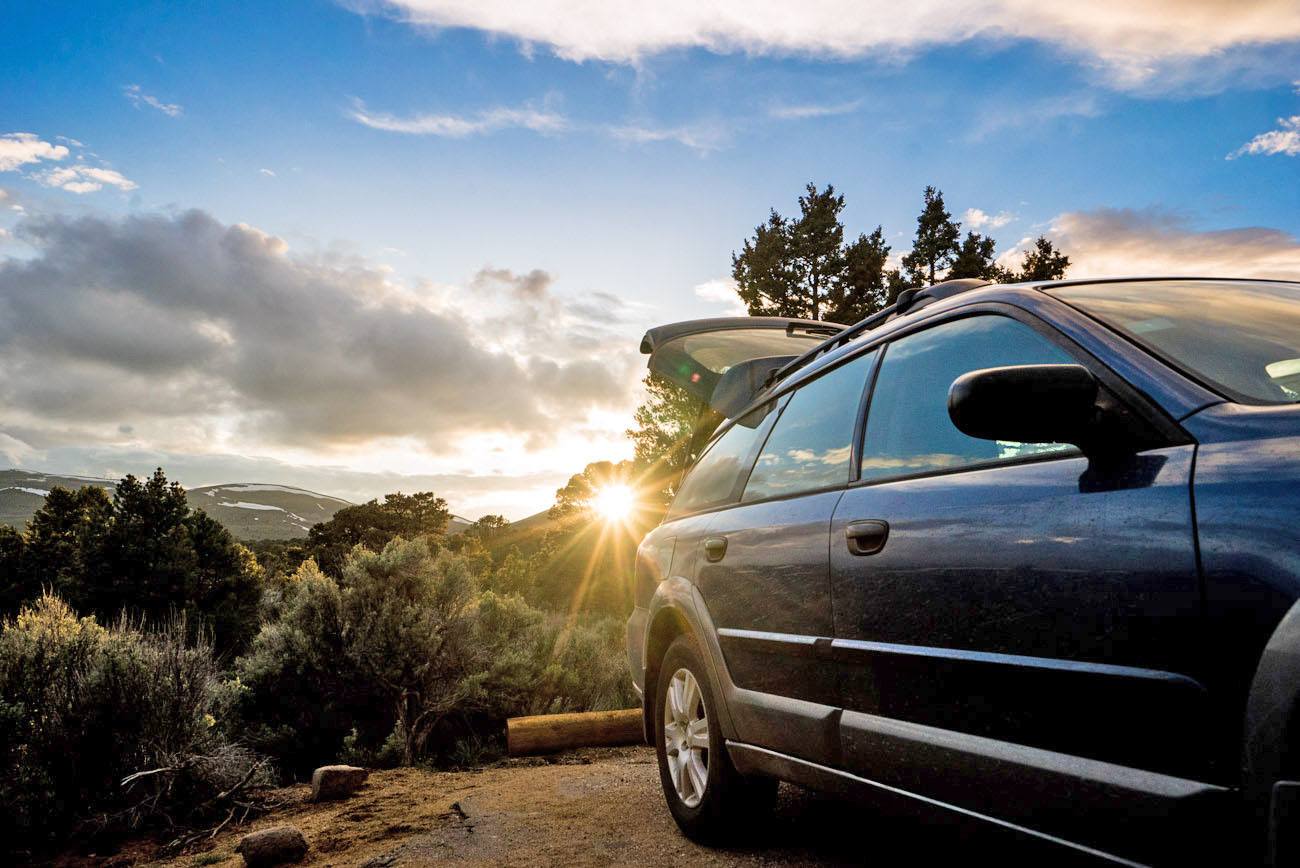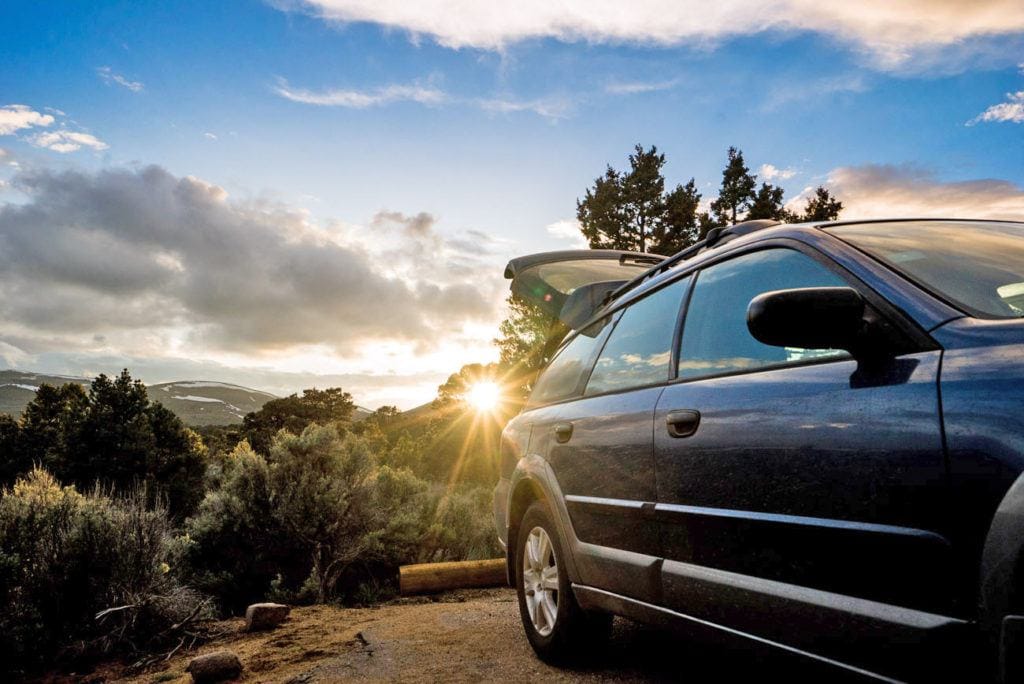 Finding a Last Minute Hotel or Airbnb
If you'd rather stay in a hotel, Hotels Tonight is a great app for finding last-minute deals…although you won't always find a room especially in smaller towns. If there's nothing on Hotels Tonight, check Hotels.com and Booking.com.
Check Airbnb too. Again, you won't always find something in smaller towns, but Airbnb can be great for solo travelers. For the most economical option, check "Private Room" when searching which means you'll get your own room in a home where someone else is living. When I'm going this route, I always try to find a place where the host has good reviews, and in lucky cases, you might even get some good local intel from your host and make a new friend.
Van Life Essentials Packing List
Below are a few of my favorite pieces of van life gear and recommendations for the road:
Camp Cooking Tips for Your Solo Road Trip
Make Meal Prep Easy
Cooking for one during your road trip can be tough. Depending on the length of your trip, consider pre-cooking a few of your meals. Things like pasta salad and quinoa salad save well and can be easily eaten during a quick roadside break or when you get to your destination. Things like spaghetti sauce, soup, and other saucy dishes can be portioned out, frozen, and reheated. Veggies can be chopped and stored in reusable containers or a Stasher Bag for easy cooking. This makes dinner prep and cleanup easier and you'll probably eat better than if you are making everything from scratch at camp.
Using non-stick pots and pans will simplify cleanup too. For dishes, pack a small dish brush or sponge and some biodegradable soap, and remember to always practice Leave No Trace principles.
If you like cooking at camp, consider making one-pot meals. My friends from Fresh off the Grid wrote a guest post with 6 killer one-pot recipes perfect for road tripping.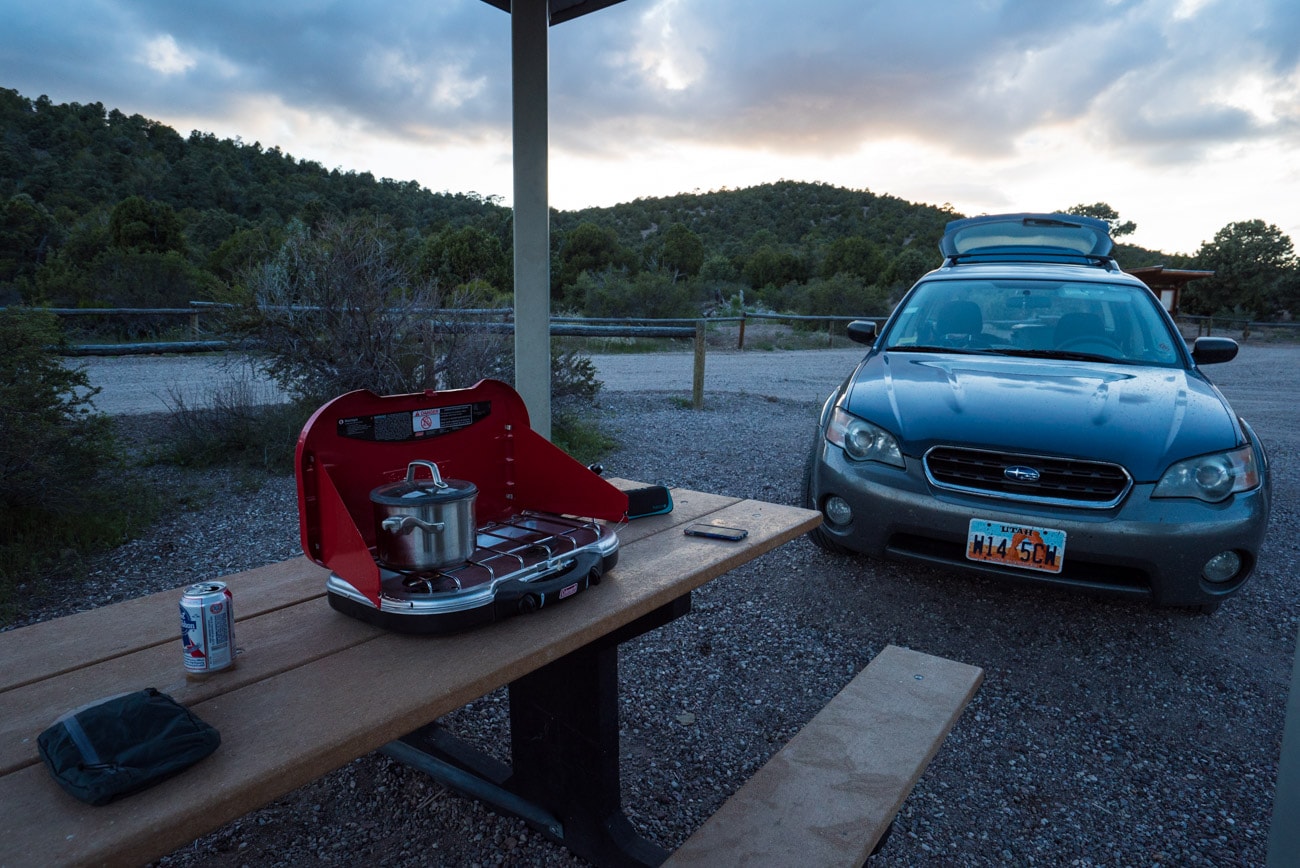 Pack Healthy Snacks
Bring plenty of healthy snacks to help avoid binging on chips, candy, and other gas station junk food. Easy to snack on fruit like grapes, blueberries, apples, bananas, and mandarins are nice to have (I wash everything before setting out so they're ready to go). I also love bringing along pre-chopped veggies and dips like hummus and Bitchin Sauce and other snacks on the healthier side like light popcorn, nuts, and baked chips.
Have you ever done a solo road trip? How did it go? Share your experience in the comments below.