Car Camping 101: How to Plan, What to Pack, & More
New to car camping or looking to take your camping game to the next level? Consider this your car camping 101 crash course!…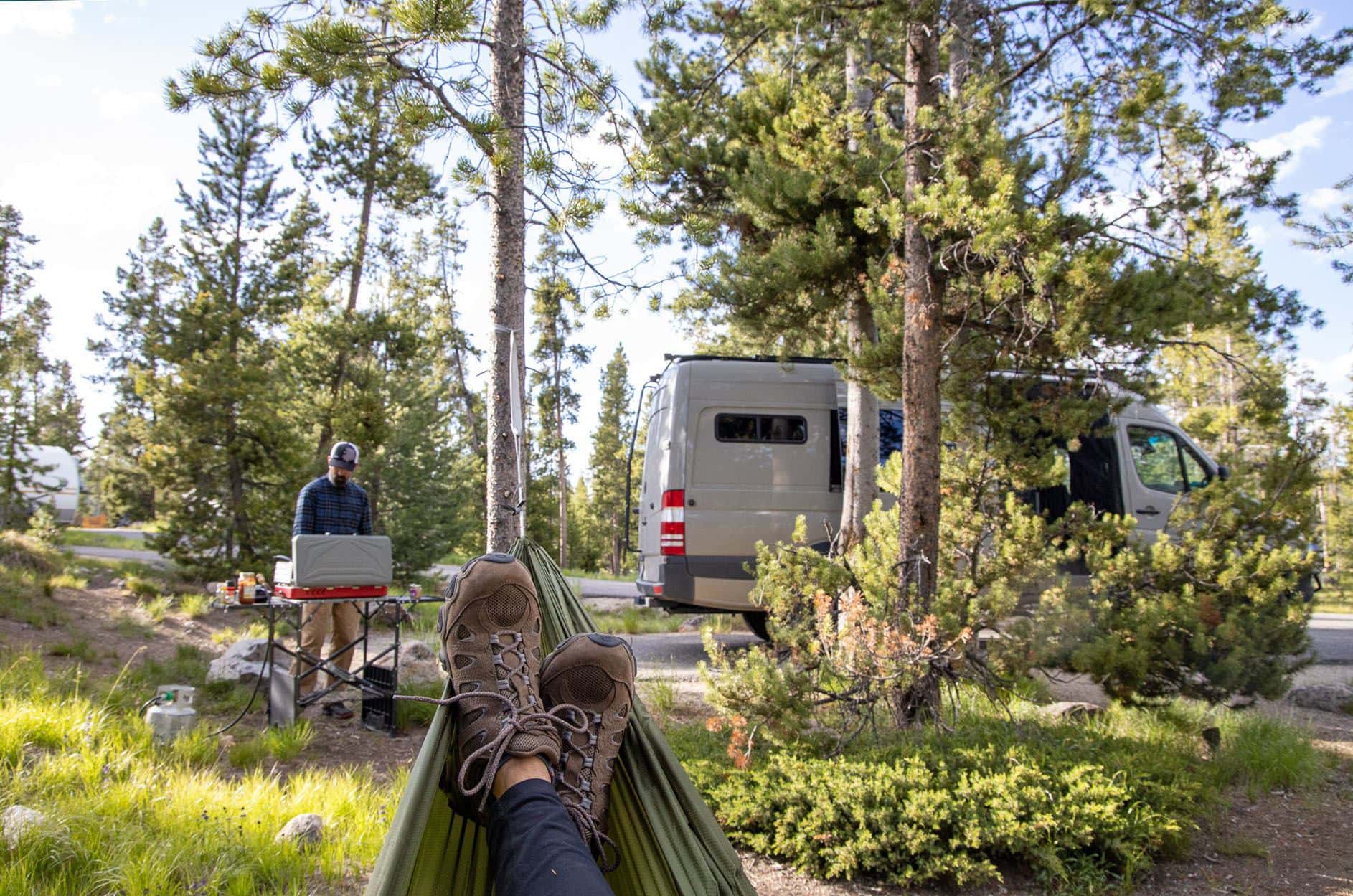 New to car camping or looking to take your camping game to the next level? Consider this your car camping 101 crash course! In this blog post, you'll learn everything you need to know to plan an epic car camping trip – from what to pack, to car camping cooking tips and how to find campsites.
Car camping is an easy and enjoyable way for any kind of outdoor enthusiast, beginner or not, to get outside and soak up the benefits of the great outdoors. If you plan it right, your camping trip will put you close to hiking trails and other outdoor adventures. It's also one of the best introductions to sleeping under the stars for those who are interested in learning how to backpack. Plus, car camping makes it easy to score scenic (and secluded) spots, travel locally on a budget, and do more in a shorter amount of time, which sounds pretty good right about now.
Ready for an epic car camping trip? This guide to camping for beginners has you covered!
#1 campsite finder app
Try the Dyrt PRO free for 30 days
If you're going to be camping on your road trip, get a FREE 30-day membership to The Dyrt PRO, one of our favorite apps for finding campgrounds (use the code "Bearfoot" if you're signing up on mobile!). You can read reviews, view photos, save your favorite campgrounds, view maps offline, plan a route, and more!
How to Plan a Car Camping Trip
Taking the time to prepare for your first car camping trip will allow you to make the most of your experience. Luckily, planning ahead doesn't take up a whole lot of time and you'll have a much better shot at snagging the best campsites on the dates that you actually want them. It might take a little bit of practice to get into the swing of things, but after your first few car camping trips, you'll be a pro at navigating online reservations and scoring some prime real estate. Here's a quick guide to planning your first car camping trip:
Pick a region that you want to visit, and start exploring the campgrounds in the region. One tool that we use is The Dyrt Campsite Finder App which allows you to discover all of the different campgrounds in an area in a single search, rather than having to use a bunch of different websites. By reading fellow camper reviews, you might also get recommendations on which individual campsites are best within a campground. There is a free version, as well as a Dyrt PRO Membership which works when you are offline and is very handy when you are in rural mountain areas. You can get a free 30-day trial here. (If you're signing up on mobile, use the code "Bearfoot".)
Pick a few dates that will work for your car camping trip. Consider your schedule, your companion's schedule (unless you're going solo!), and weather.
Determine how many nights you'd like to camp.
Look into the reservation process: Is it first-come, first-serve or are advance reservations required?
Make a reservation (if needed), then start planning your itinerary by researching the area
If you'll be camping in the fall, check out our fall camping tips so you can prepare for changing weather and stay warm.
Pro Tip: Reservations for campgrounds in popular areas such as National Parks and beaches tend to fill up months in advance, especially in the summer and around holidays. Look up the places you want to visit as far in advance as possible to see when campground reservations open, then mark your calendars!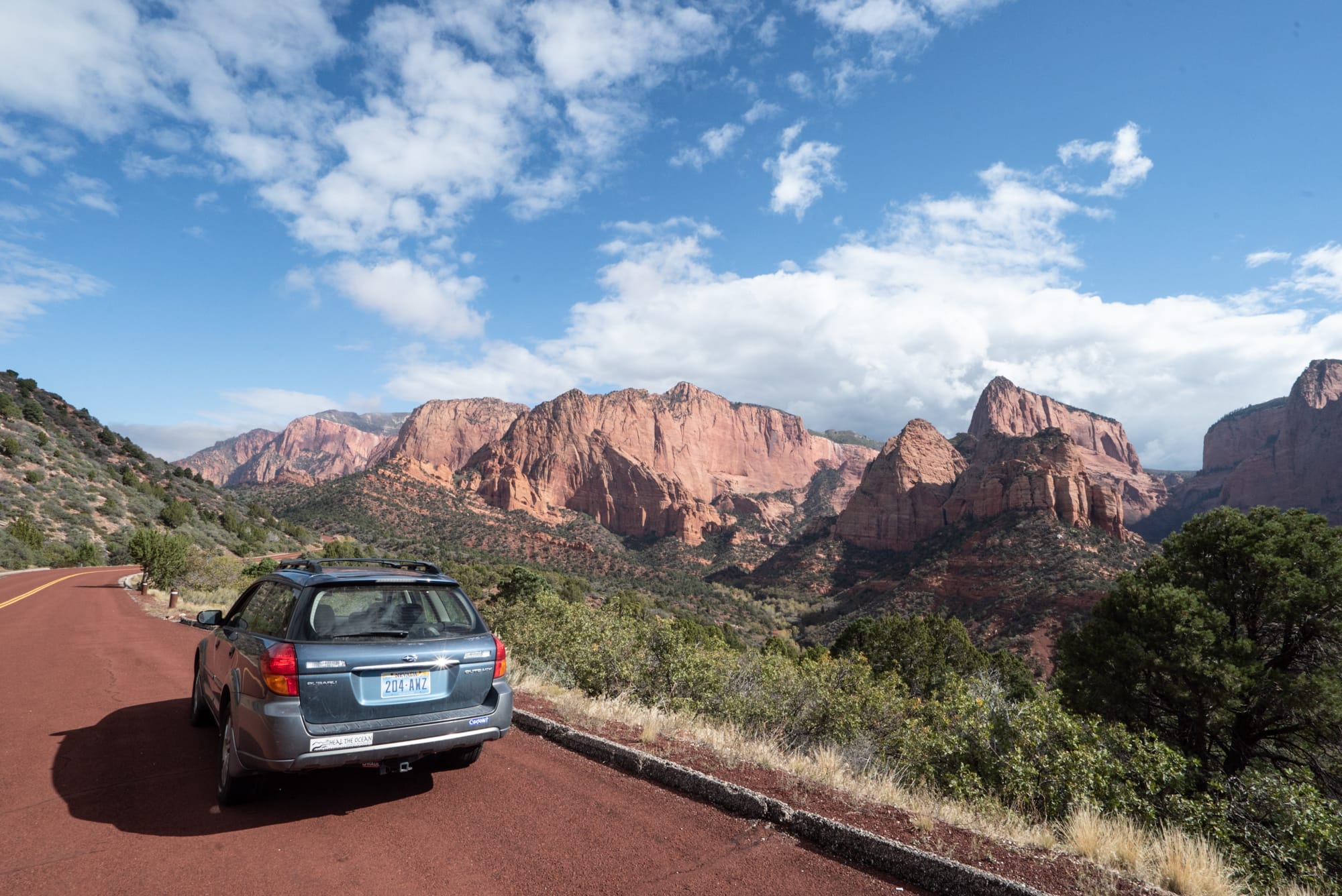 How to Pick a Campsite
There are a variety of different types of campsites out there. Some campsites are tent only while some can accommodate larger vehicles like campers or have full hookups for RVs, and some campsites are designed for large groups only. Most campgrounds also have a few accessible campsites designed to accommodate wheelchairs. Another thing to point out is that in addition to paid campgrounds that generally cost anywhere from $8-35/night, there are also plenty of free campsites (also called dispersed campsites) across the U.S. Here's a quick breakdown of the difference between the two.
Paid Campsites
Paid campsites are established campsites at campgrounds that are managed by a public lands agency, the state, or a private owner. They require a fee that varies by location and the type of amenities they provide. At minimum, paid campsites usually have pit-toilets on site, picnic tables, and a fire pit while some have more features and services such as flush toilets, hot showers, potable water, and dish washing stations. Paid campsites are the norm out East.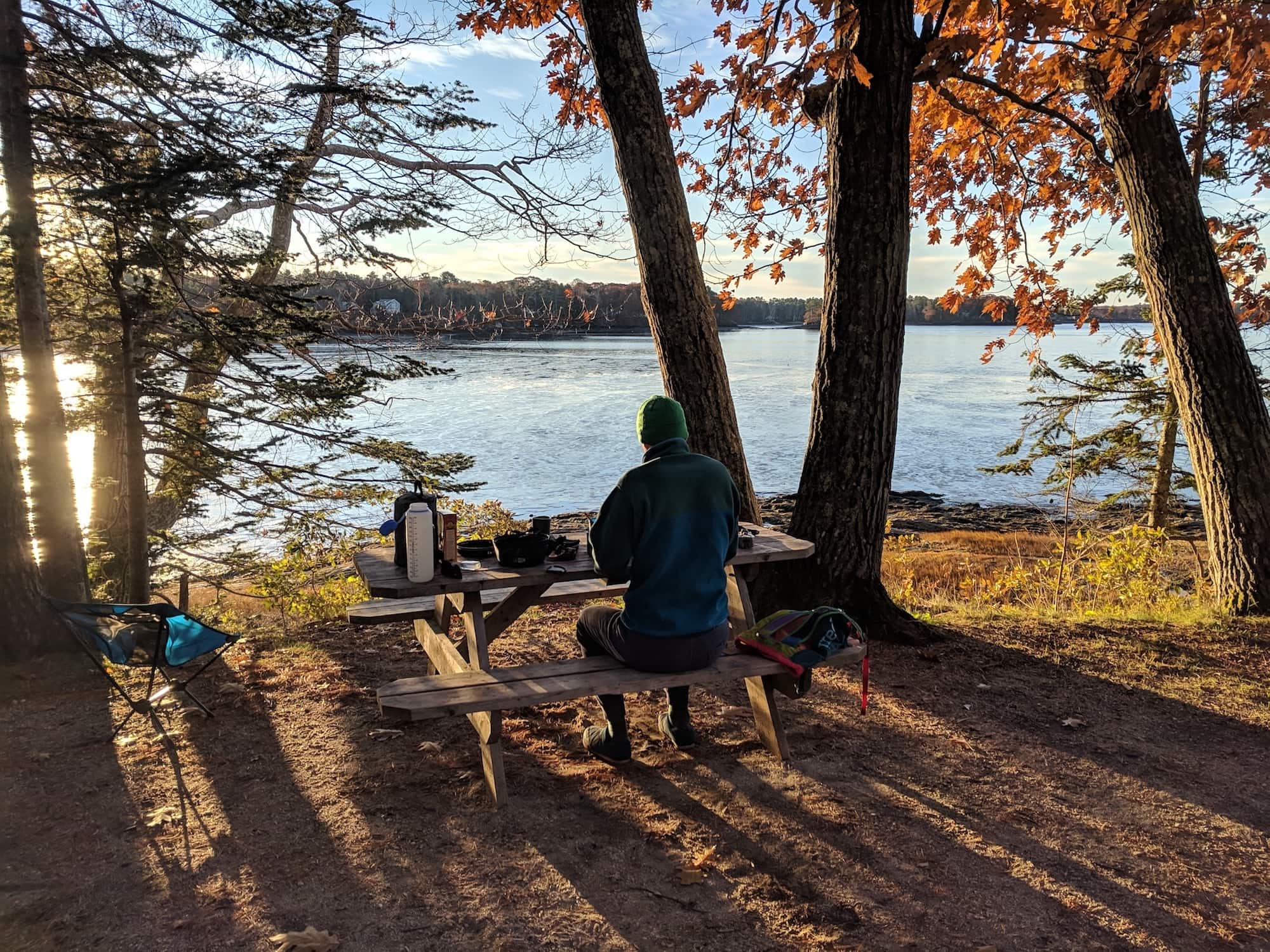 Dispersed Camping
Dispersed campsites are free campsites located on public lands and are much more readily available in the Western US. They are places people have camped at before, but they aren't actively managed by a camp-host. That usually don't have amenities like water, bathrooms, trash cans, and picnic tables so you'll have to come fully prepared with everything you need. You'll also need to be ready to pack out all your trash and everything you bring with you in accordance with Leave No Trace principles. Since dispersed campsites dont have bathrooms, you'll need to bring a toilet with you or know how to properly poop outdoors with minimal impact where this is allowed. Always pack out all your used toilet paper and do your best to leave the places you camp better than you found them.
>> Check out my favorite tools and apps for finding free campsites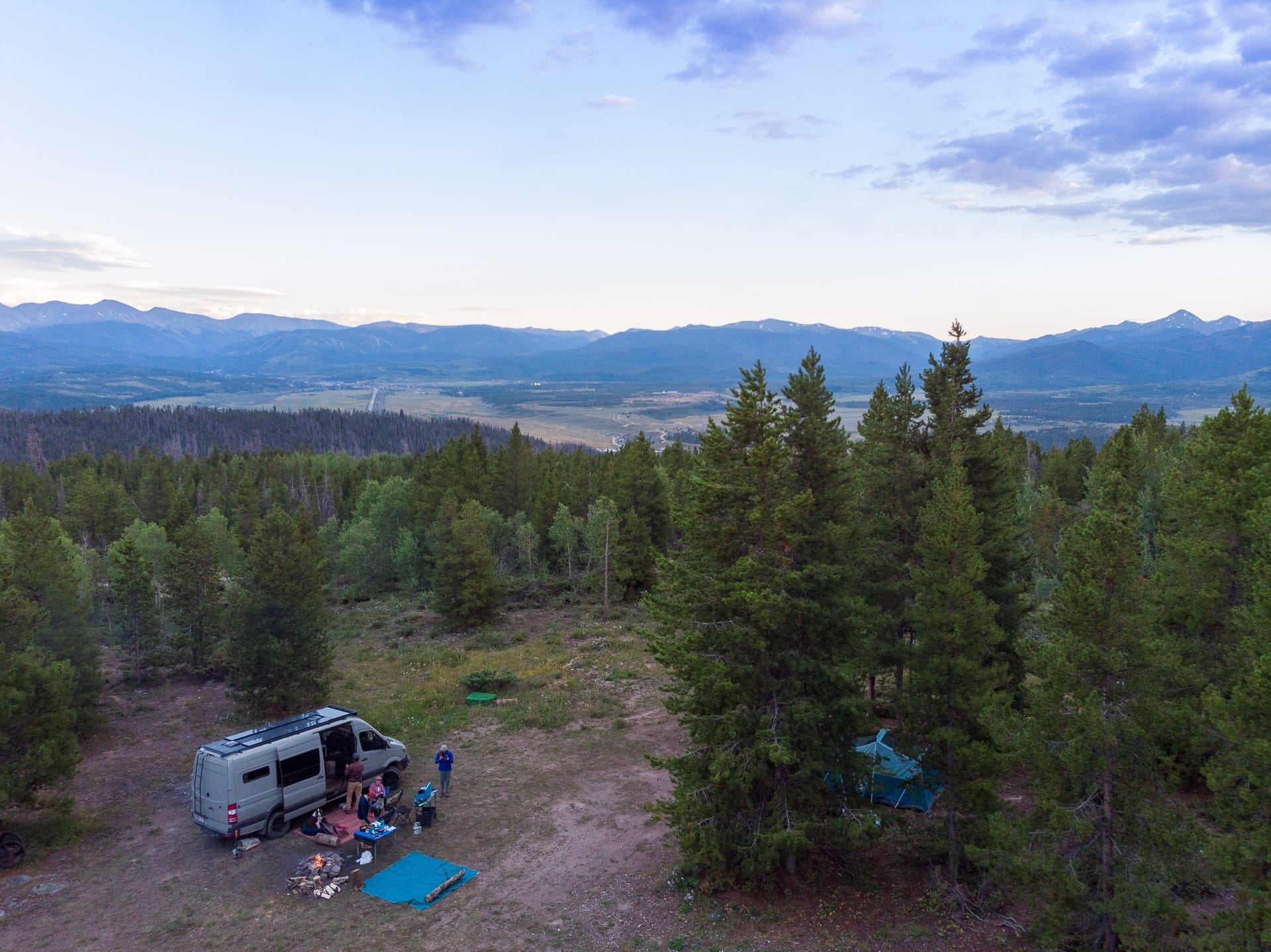 How to Pack for a Car Camping Trip
Having your car camping gear dialed will make packing for your camping trip a breeze, plus once you've got it all together, you'll always be ready for spur-of-the-moment camping trips. Consider a good set of car camping gear an investment for years of camping trips and outdoor adventures.
Check out our complete Car Camping Packing Checklist for a full rundown of all the items we take on car camping trips, and be sure to download the free PDF checklist to make sure you don't forget anything when you're loading the car.
For you ladies out there, these camping tips for women share a few additional items we like to bring along to help us feel fresh and clean on camping trips.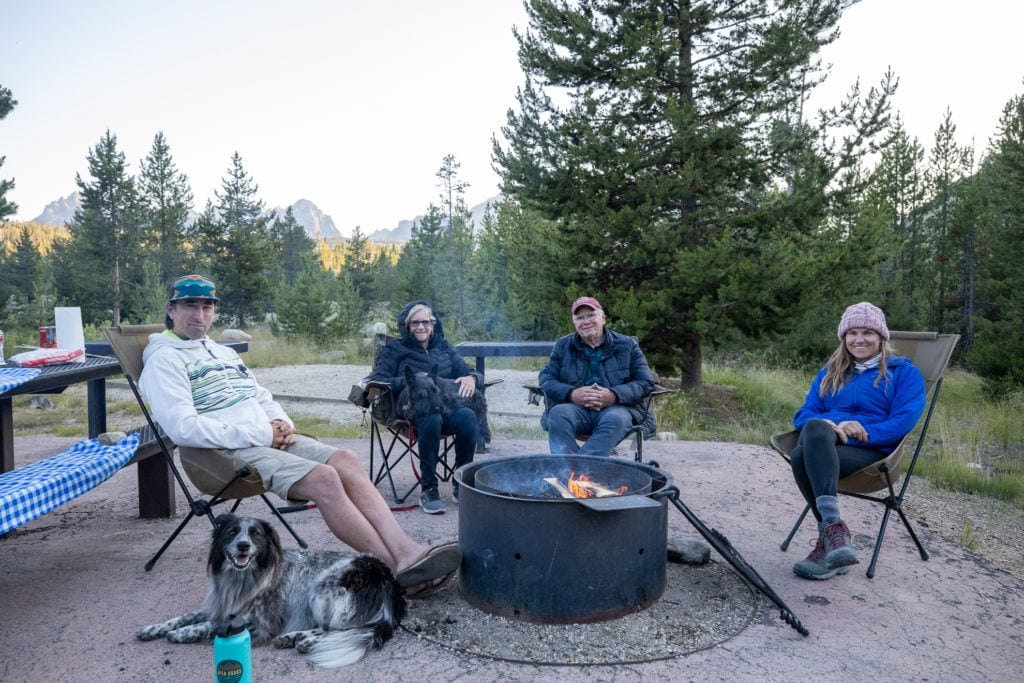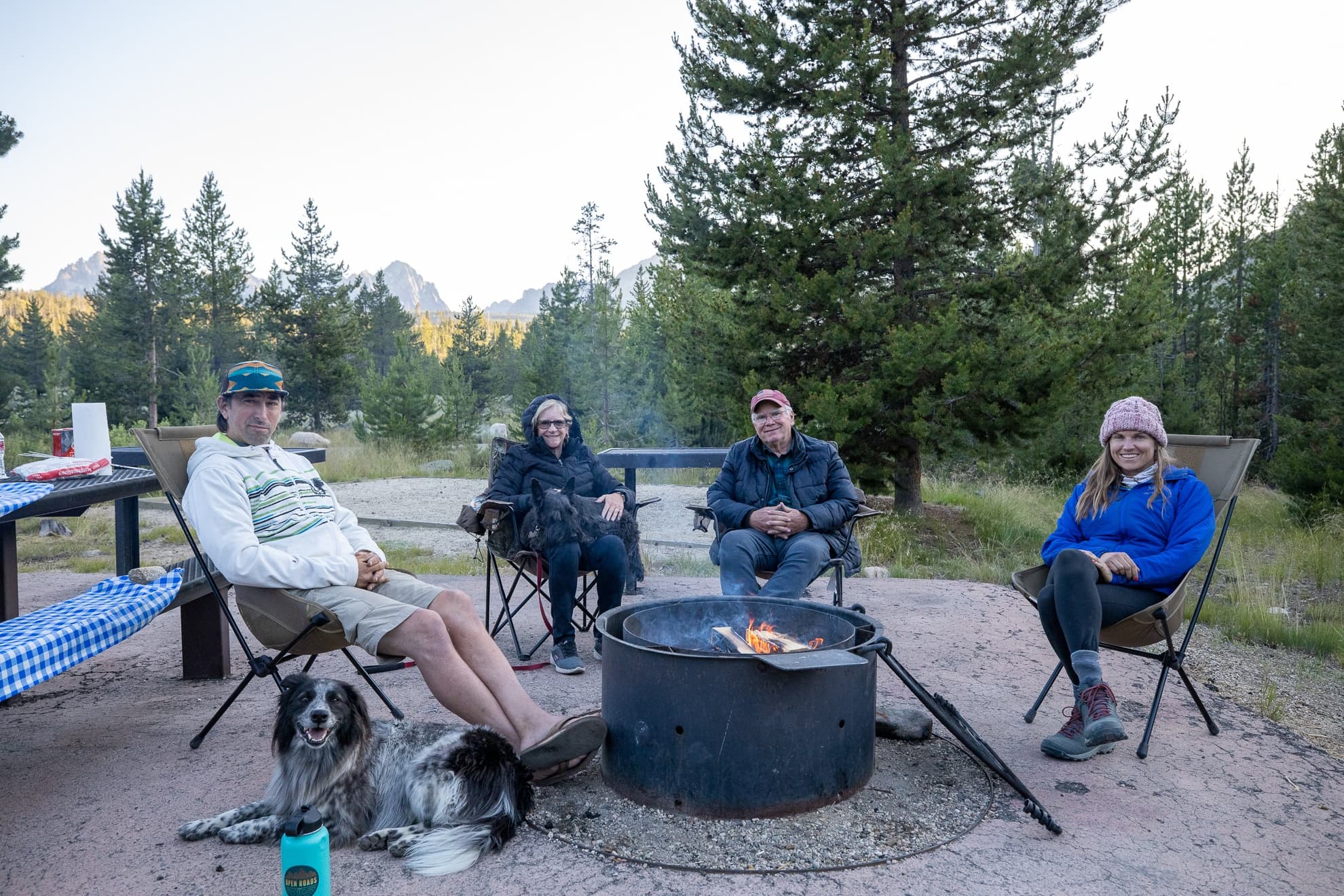 Car Camping Cooking Essentials
It's easy to become a camp chef when you've got a fully-stocked camp kitchen for your car camping trip. Start by getting your cooking essentials organized in a bin with a lid so it's all in one place – that'll make it easy to load into the car, find what you need at camp, and store at home, ready for your next adventure. Add a few dynamite recipes that can feed a crowd and you're golden.
Check out the full list of my favorite camp cooking essentials to get your camp kitchen gear together. These Stanley cookware and drinkware items make great additions to any camp kitchen as well.
It helps to plan your meals in advance so you can buy and bring what you need without ending up with all kinds of excess items you dont end up using. Doing a little prep work at home will make cooking at camp easier too and will give you more time to hike and enjoy the area.
Ready to get cooking? You'll find all my best beginner camping cooking tips in these blog posts: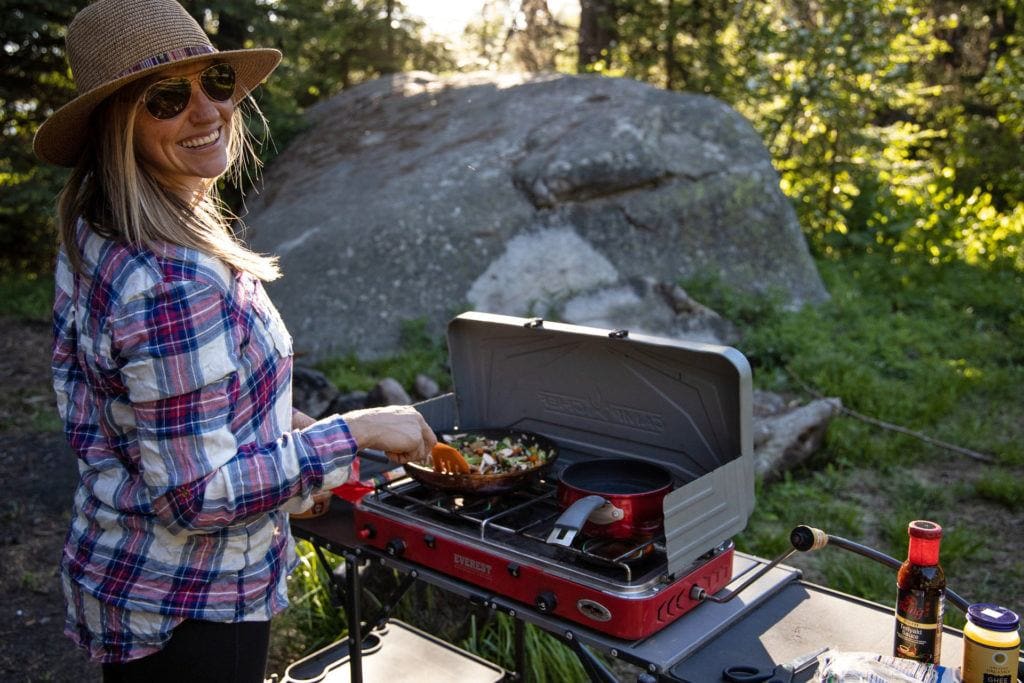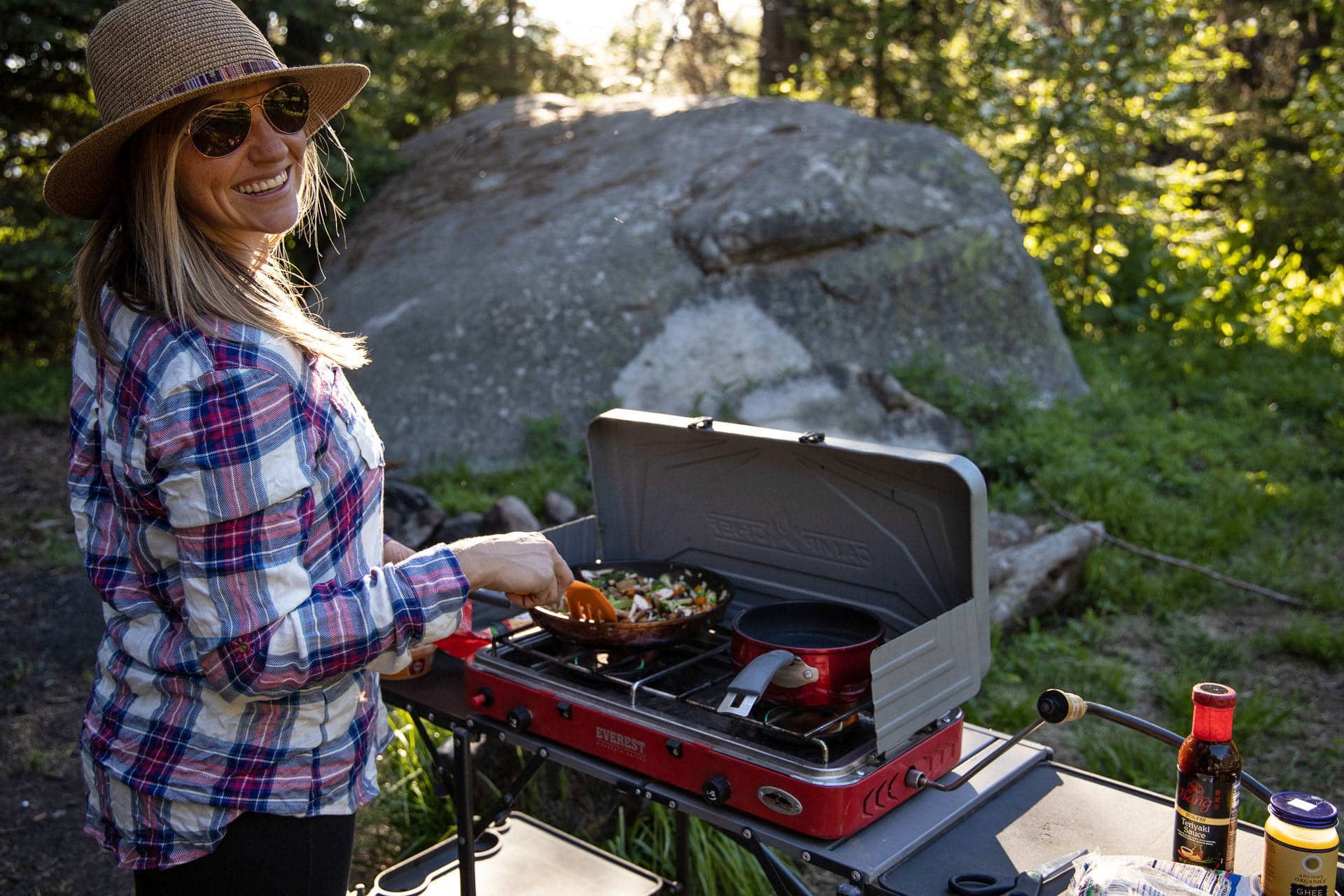 What to Wear Car Camping
While you can bring whatever and however much you like for a car camping trip, I recommend comfortable activewear. Go for breathable moisture-wicking layers that have a good amount of stretch – clothing you can lounge in, hike in, and really do anything in. I suggest avoiding cotton, as it retains moisture and won't keep you cool, warm or dry if you get sweaty. Bring a warm pair of socks, a hat, gloves, and an insulating jacket if you know the temps will dip down after sunset. Be sure to check the forecast before heading out and pack plenty of layers in case of unexpected weather.
Check out our guide on what to wear hiking for some good car camping apparel suggestions.
You'll find plenty more suggestions for comfortable, versatile, car camping clothing in these blog posts: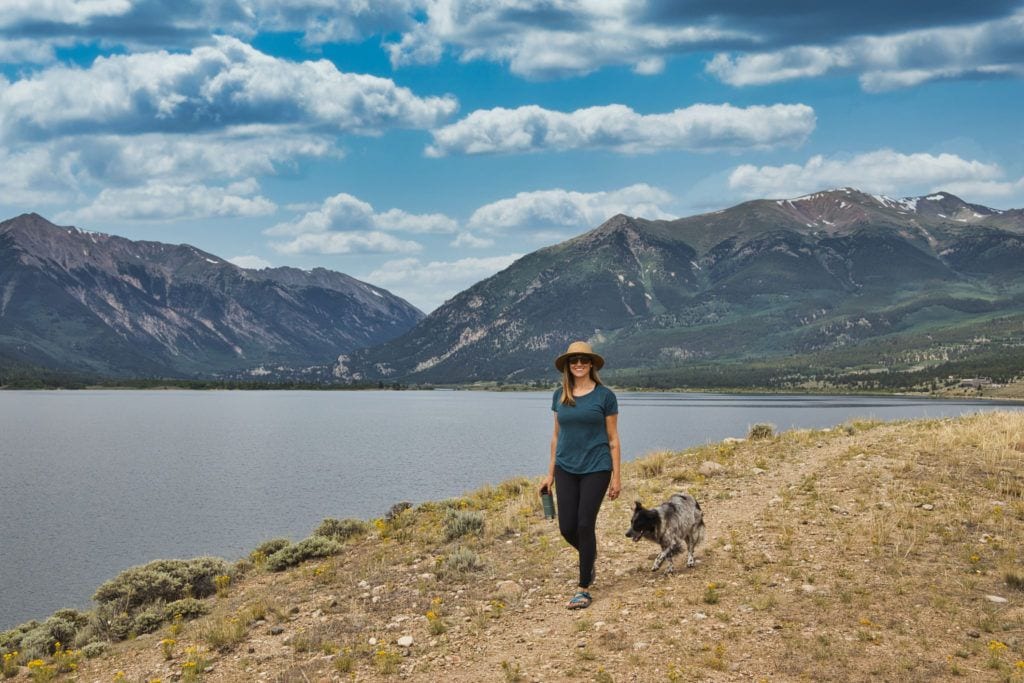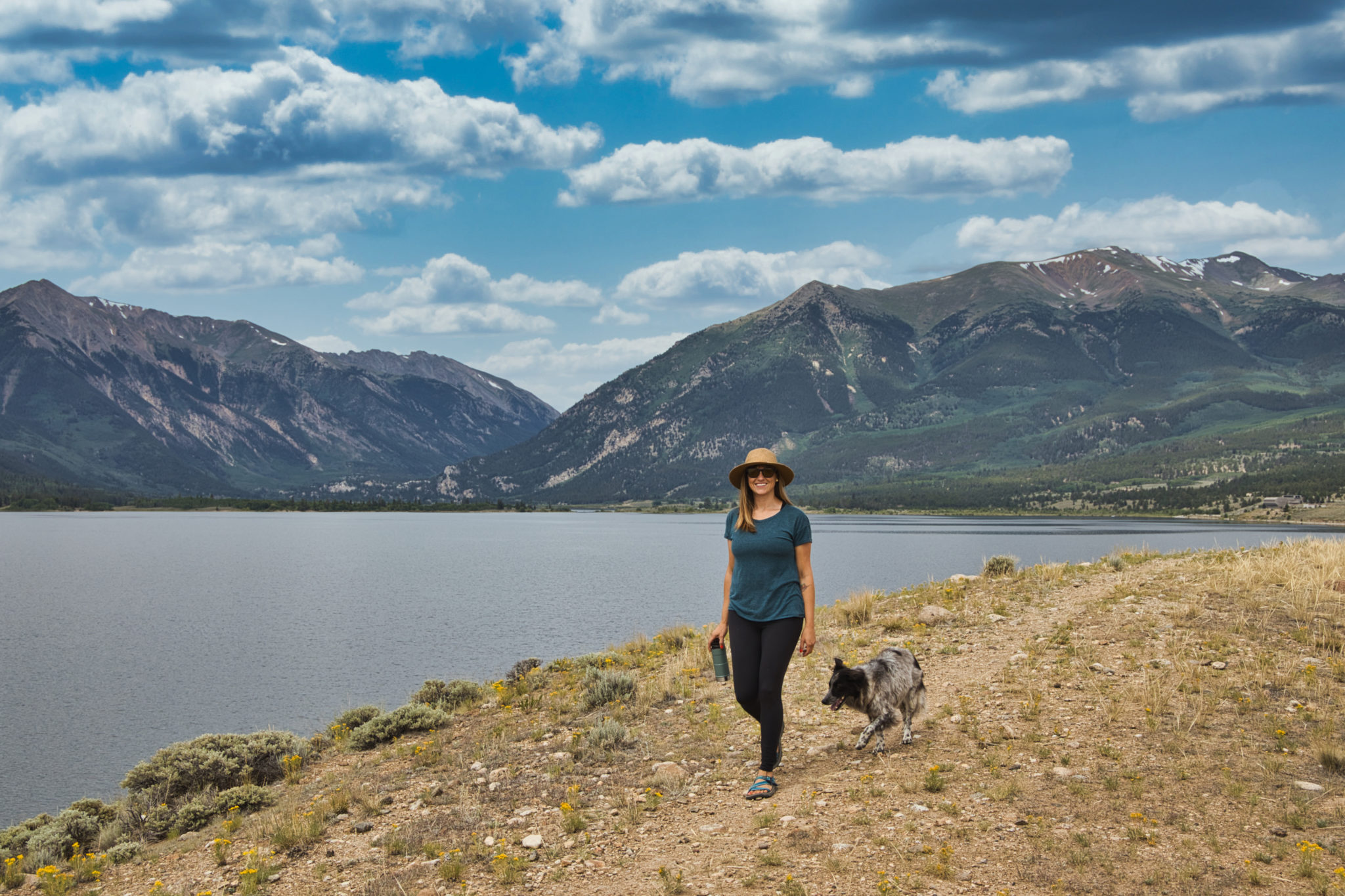 How to Leave No Trace on Your Car Camping Trip
Take a few minutes to learn the seven principles of Leave No Trace, a set of guidelines created by the Leave No Trace Center for Outdoor Ethics. These guidelines help ensure the wild places we all love will stay that way for years to come. This will help you reduce your impact while enjoying the outdoors when you're car camping. As more people get outside, it's more important than ever that each and every one of us follow Leave No Trace principles so we can take care of the places we recreate in and leave them better than we found them whenever possible.
Here are a few more helpful guides that dive into different aspects of Leave No Trace as well as the unspoken rules of the trail: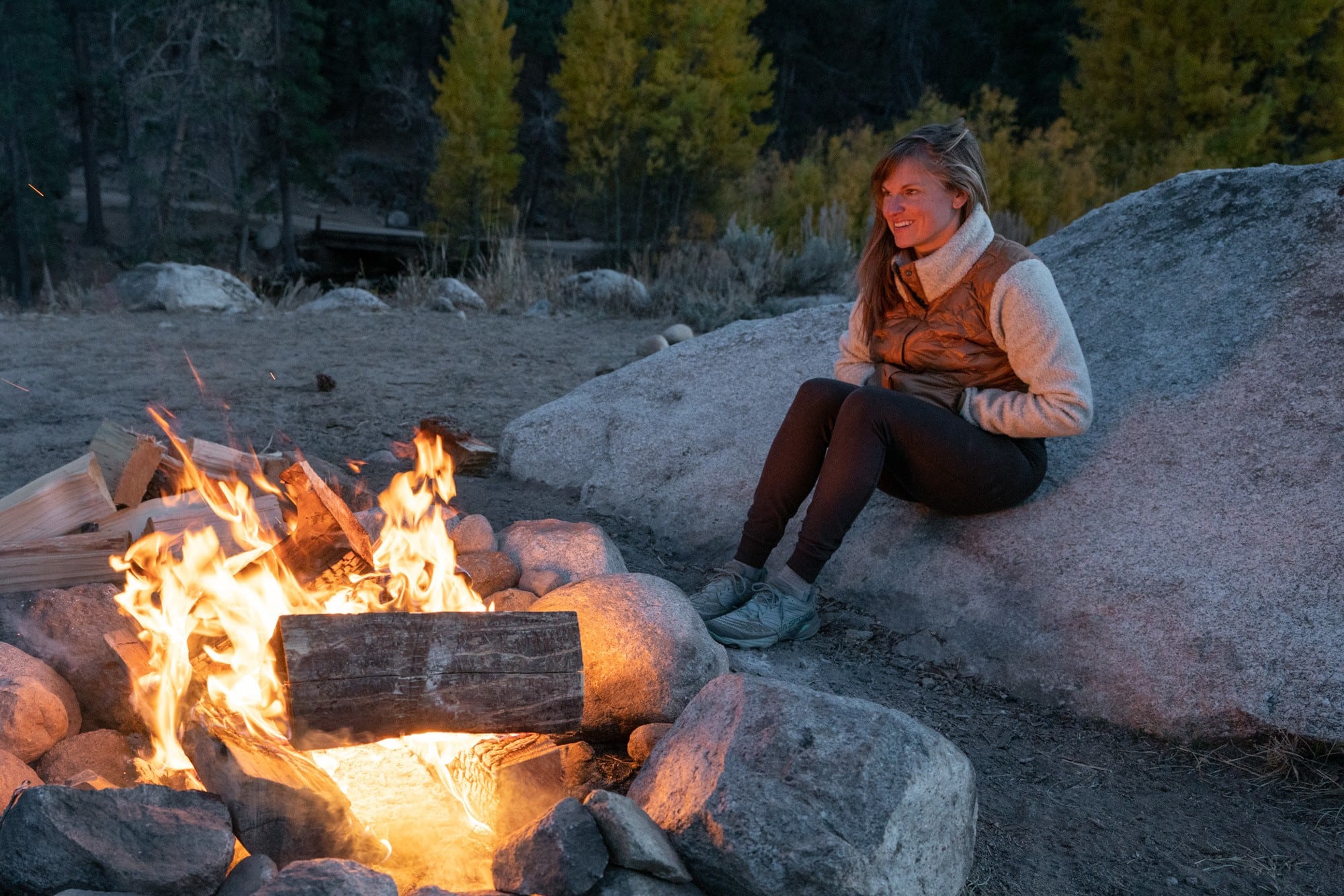 How to Find Things to Do While Car Camping
Going car camping is one of the best launchpads to more outdoor adventures, or to simply soak it all in and have a great time hanging outside. If you're looking for some ideas or want to know what to do while car camping, we've got a few tips.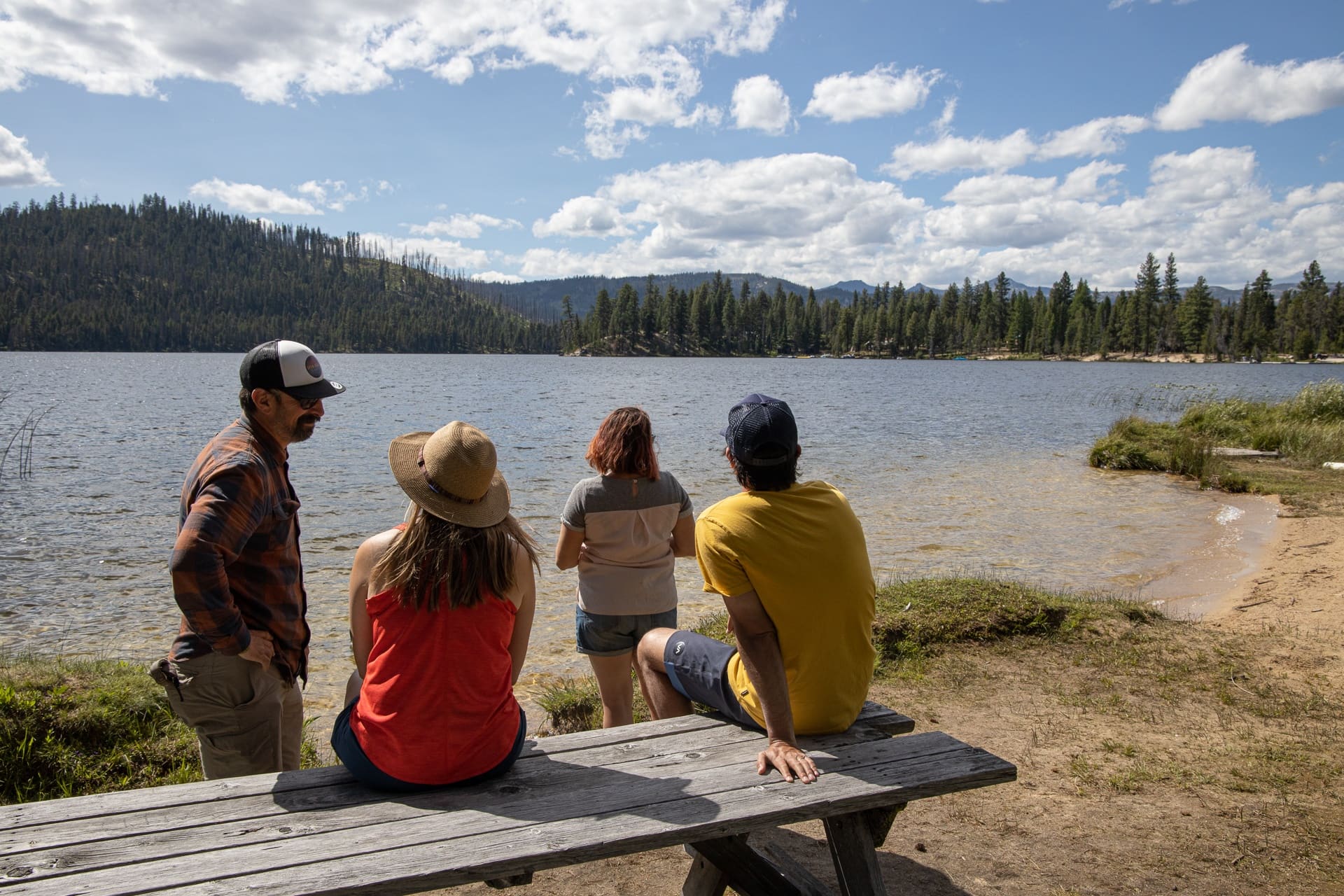 ---
Got more questions about car camping for beginners? Leave a comment below!