The Best Outdoor Podcasts of 2023
Get up to speed on the best new outdoor podcasts. Whether you are a climber, thru-hiker, or an outdoor newbie, we've got an awesome outdoor podcast for you!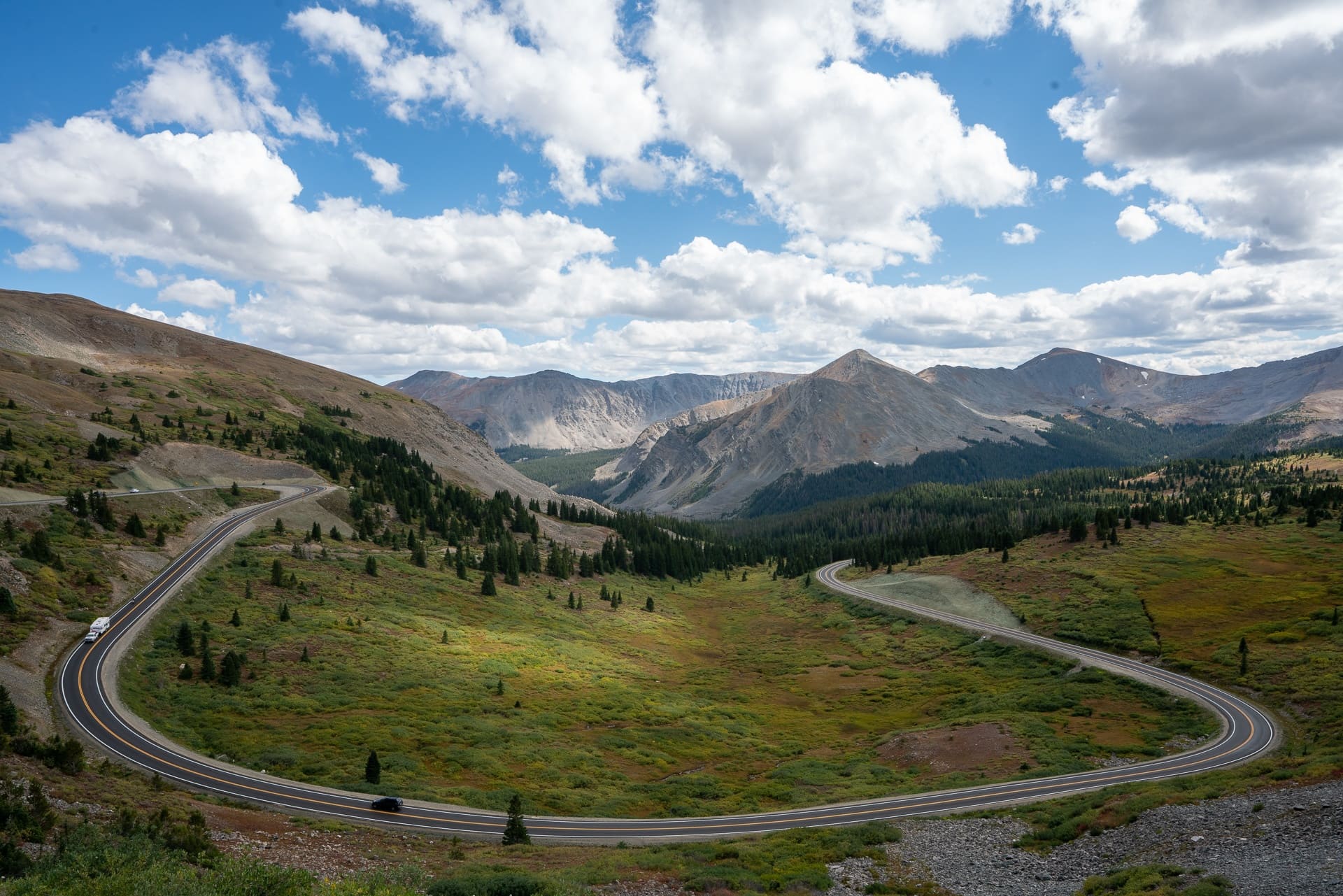 Here are the best outdoor podcasts for all kinds of different outdoor adventures and interests.
Best Overall Outdoor Podcast
Outside Podcast
From the editors of Outside Magazine and support from Public Radio Exchange, Outside Podcast is one of our favorite outdoor-themed podcast. There are dozens of episodes ranging from survival stories to humorous adventure tales gone wrong to dispatches from the outdoors
Make sure to start at the beginning, where their first series focuses on the science of survival in our world's most extreme environments. It'll leave you inspired for both grand adventures and casual hikes close to home.
Also don't miss the interview with Bill Mckibben on his new book, Falter: Has the Human Game Begun to Play Out for a sobering and eye-opening look into the future of humanity.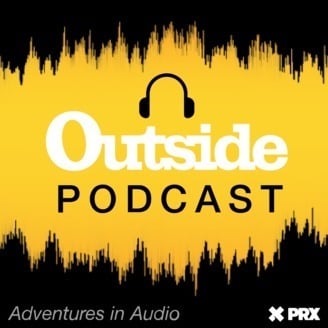 Best Outdoor Podcast for Environmentalists
Outside/In
Outside/In is produced by the New Hampshire Public Radio and focuses on our natural world and how we use it. They talk with people who live, work, and play outside, as well as discuss interesting animals and plants you've never heard of. The hosts also discuss how environmentally conscientious groups and individuals are working to utilize and harness the very earth we live on in a sustainable way.
Just take a look at the summaries of their episodes and we're sure you'll have a difficult time picking where to start. Overwhelmed? Champagne On The Rocks begins with inspiring words from Scott Jurek on his Appalachian Trail speed record-setting adventure and is sure to draw you in from the first word.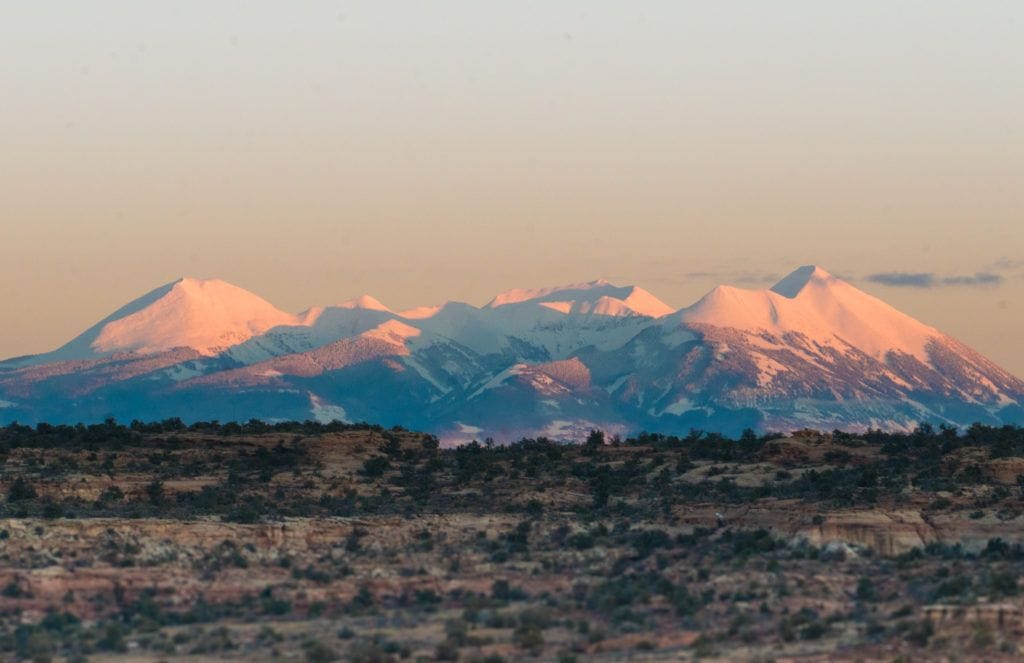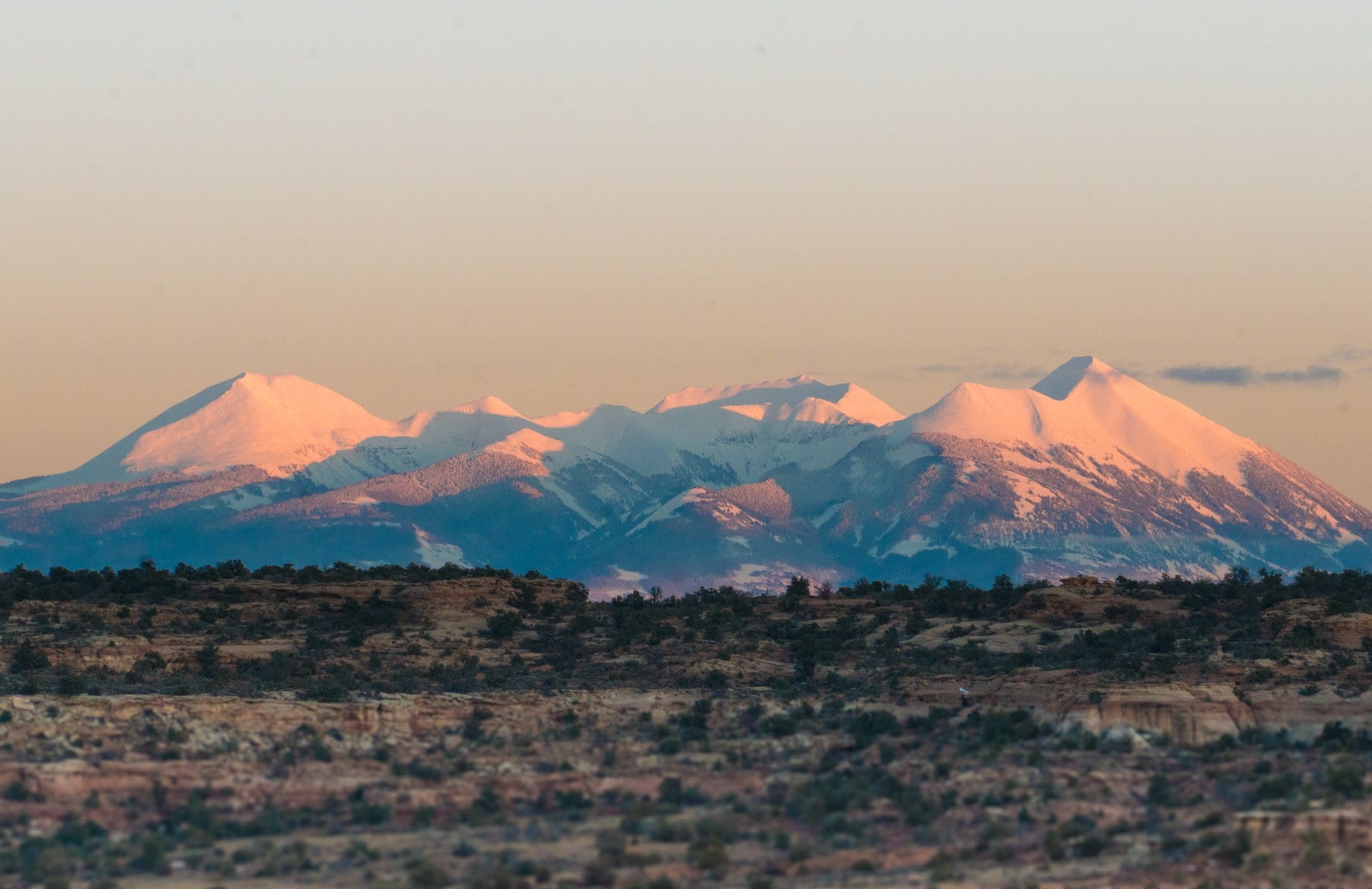 Best Outdoor Podcast for Social Change
Outside Voices
The Outside Voices Podcast is one of the best outdoor podcasts for social change, equity, and diversity outdoors. Started in 2019 by producer Sarah Shimazaki, Outside Voices is redefining what it means to be "outdoorsy" and showing that the outdoors belongs to everyone by sharing personal stories from Black, Indigenous and People of Color (BIPOC), people with disabilities, and LGBTQIA+ folks – stories that should have more visibility and be heard by us all.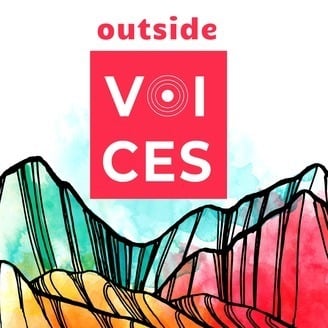 Best Adventure Stories Podcast
The Dirtbag Diaries
A staple for years on almost all of the best outdoor podcasts lists, Dirtbag Diaries, is backed by Patagonia and full of true stories from the adventure community.
Dirtbag Diaries episodes have two formats: The Shorts, which are short essays written and read by listeners, and Features, which are longer episodes done in an interview/narration format.
Dirtbag Diaries has been around since 2007 so there is a huge archive of episodes to check out. The episode, "Paul's Boots" will humble you while reminding you just how short life is to fulfill the deepest desires of our bucket lists – it is a must-listen.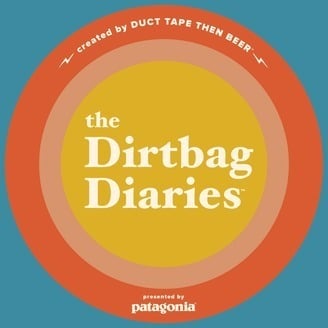 Best Podcast for Outdoor Women
She Explores
Gale Straub has been sharing stories of women in the outdoors since 2016 on her podcast She Explores. She is a pro at including multiple voices on her podcast from big names in the community to everyday explorers across the world.
Gale is all about creating a platform and resource for creative outdoor women. If you're new to the outdoors, we recommend listening to episode 126, which recounts stories of first-time backpackers, what they learned, and what they'd recommend doing differently for your first-ever night on the trail.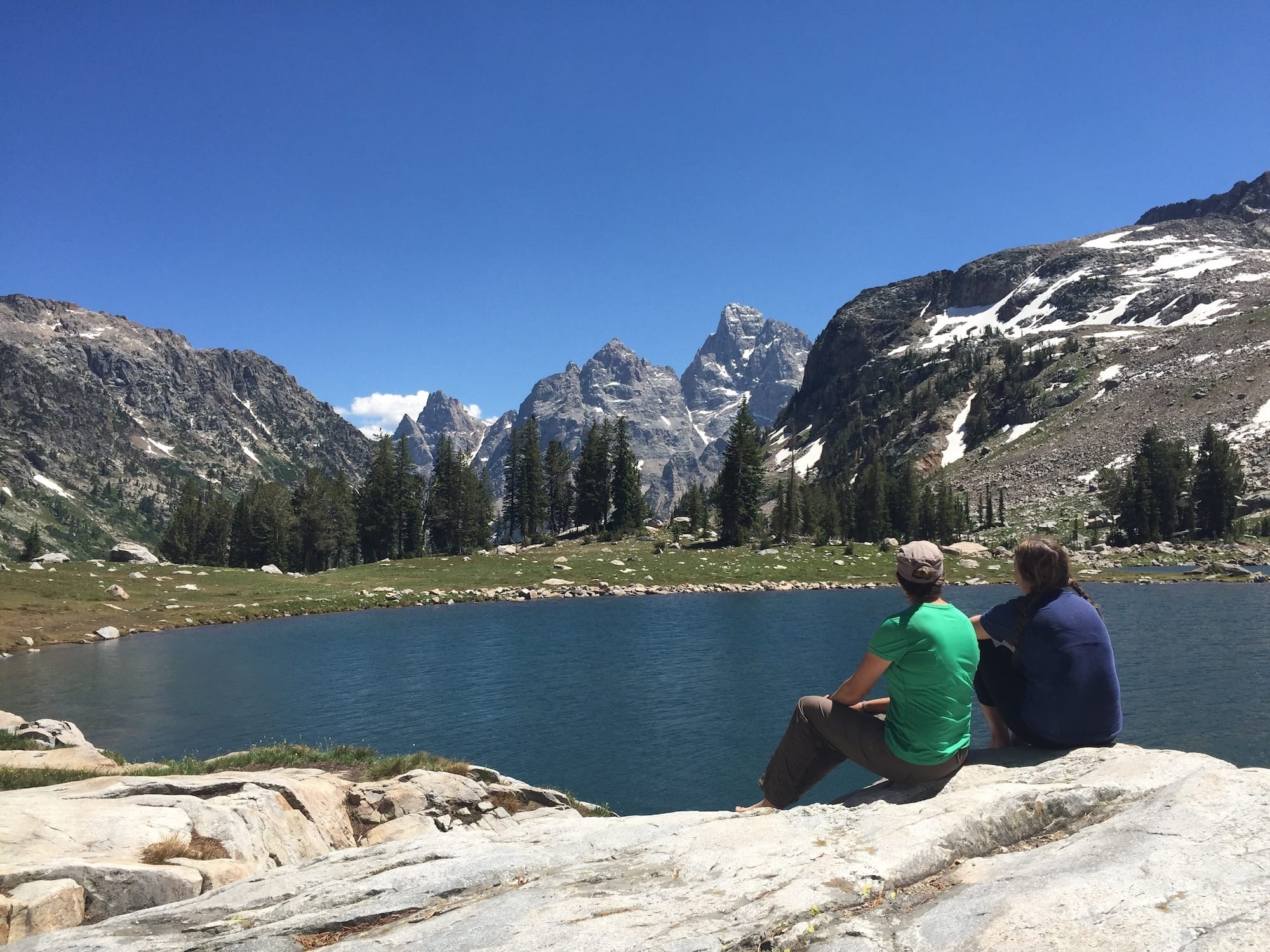 Best Podcast for Nomads & Van Lifers
Nomads at the Intersections
Formerly the Women on the Road podcast from the creators of She-Explores.com, the new Nomads at the Intersections podcast hosted by the Diversify Vanlife team features inspiring stories of female travelers as they experience life on the road, including diverse voices who make the outdoor community greater. From compelling tales to practical tips, this podcast is a must-listen for anyone dreaming of the open road.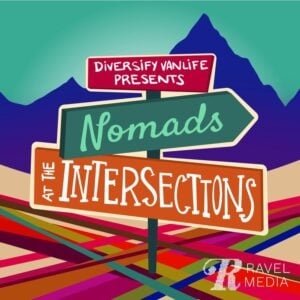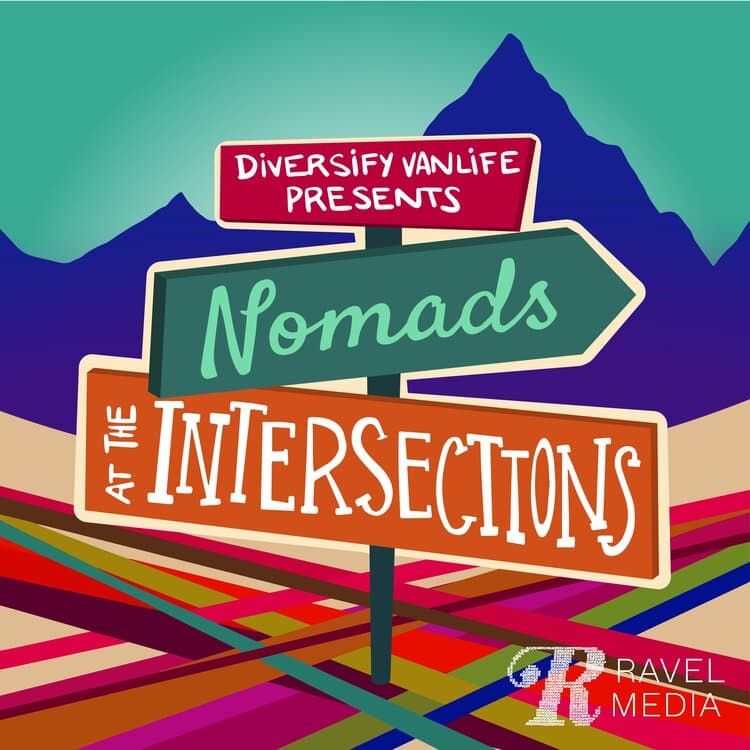 Best Podcast for Outdoor Newbies
The First 40 Miles: Hiking & Backpacking Podcast
Looking to branch into backpacking and hiking or to expand your basic outdoor skill set? The First 40 miles is all about first trips and learning experiences. It is geared towards beginners and is filled with the basics to help you feel confident and comfortable in the great outdoors.
While the First 40 Miles is no longer producing episodes, there is a huge backlog of shows to answer all of your hiking and backpacking questions.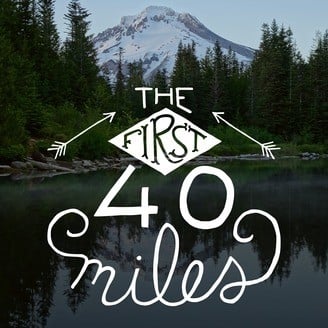 Best Podcast for Thru-Hikers
Trailside Radio & Sounds of the Trail
Trailside Radio is no longer producing new episodes but they have 21 timeless episodes that capture life on the Pacific Crest Trail. We highly recommend episode 19 which features a conversation with Heather Anderson, "Anish", just 3 days after she set a new speed record for a self-supported hike of the Appalachian Trail, while also holding the Pacific Crest Trail record.
Sounds of the Trail also capped its recordings after season 2, but if you haven't listened to the episodes yet, they're definitely worth hearing. Season 2 follows thru-hikers on their journeys on all three long-distance trails: the AT, the CDT, and the PCT.
If you are thinking about embarking on a thru-hike, these two great podcasts will help prepare you and inspire you for your adventure.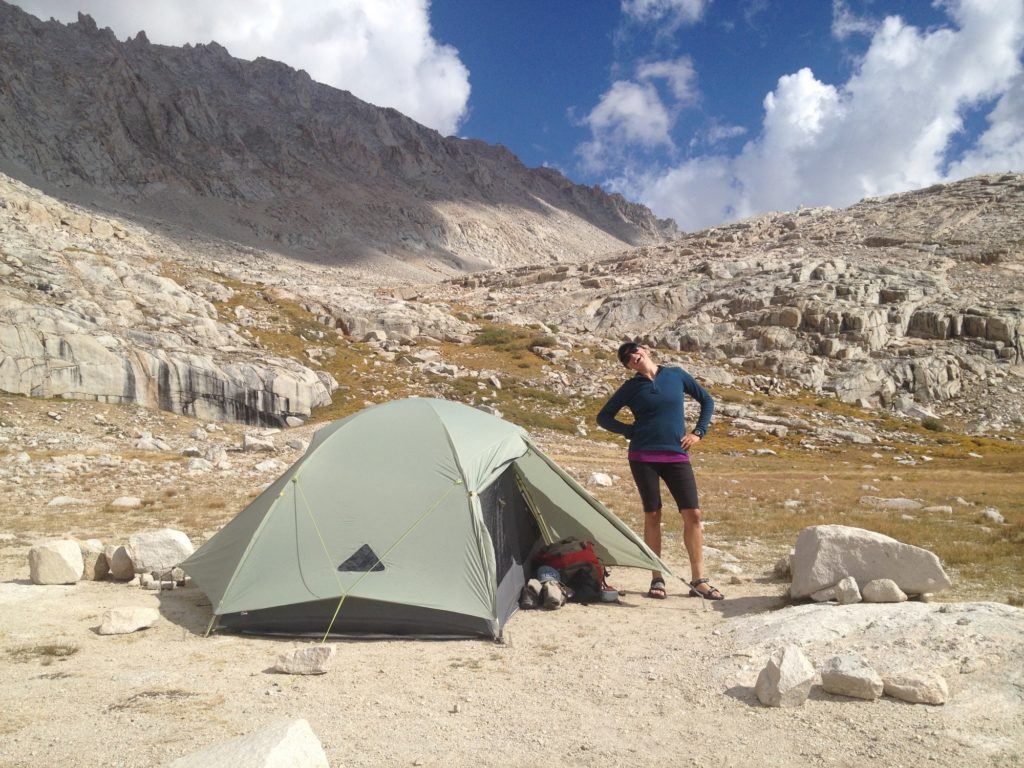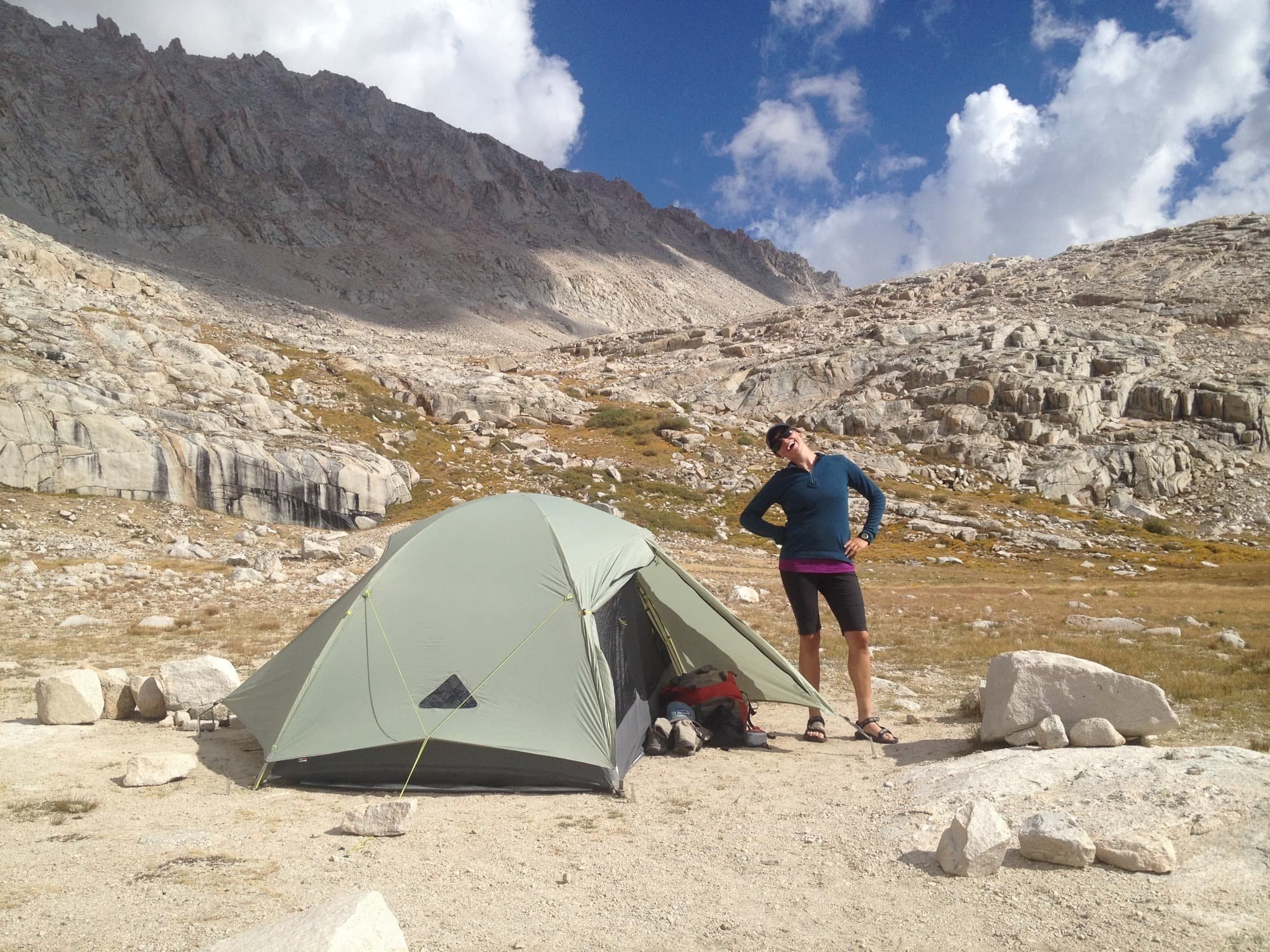 Best Inspirational Outdoor Podcast
Wild Ideas Worth Living
Wild Ideas Worth Living is produced by REI and showcases the stories of people who had a wild idea and actually acted on it – taking a leap to create a life around doing what they love, even in the face of uncertainty. I love this podcast in particular because I can relate – back in 2013, I took a huge risk and leap of uncertainty by leaving my Washington DC job and starting Bearfoot Theory. It was scary, but if I hadn't taken the leap and tried, I wouldn't be where I am today. For anyone looking to take a leap and change their lives in a big way, it's helpful and inspiring to hear stories from others who have made it happen.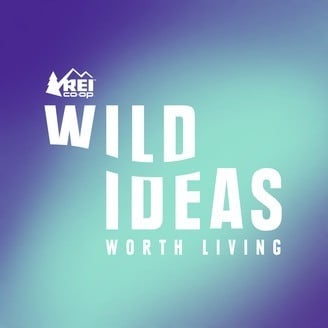 Best Podcast For Climbers
The Sharp End
The Sharp End will have you on the edge of your seat. We love it for so many reasons but first and foremost, it is female hosted. In monthly episodes host Ashley Saupe, who is a long time instructor for Outward Bound, brings stories to life from the pages of "Accidents in North American Climbing," the annual publication of the American Alpine Club (AAC).
In the episodes Ashley interviews the climbers and rescuers involved in life-threatening incidents and shares their lessons, helping all of us become safer climbers—and outdoor adventurers in general.
Best Podcast for Mountain Bikers
Downtime
If you love mountain biking, you'll love the podcast Downtime. The host Chris Hall interviews athletes, races, professional mechanics, coaches, and anyone else involved in the sport at a high-level to provide insight into how they do what they do. In each episode, there are even useful hints and tips to help you become faster and stronger on your bike.
If you're wondering which episode to start with, we recommend Tahnée Seagrave – Following Her Dream.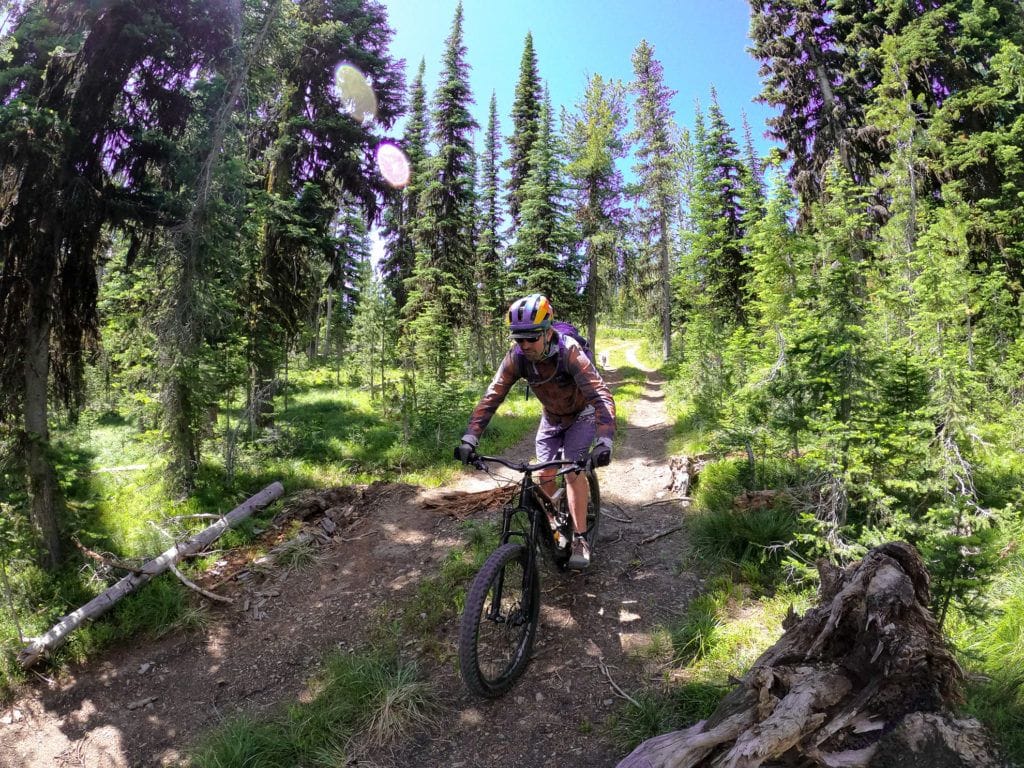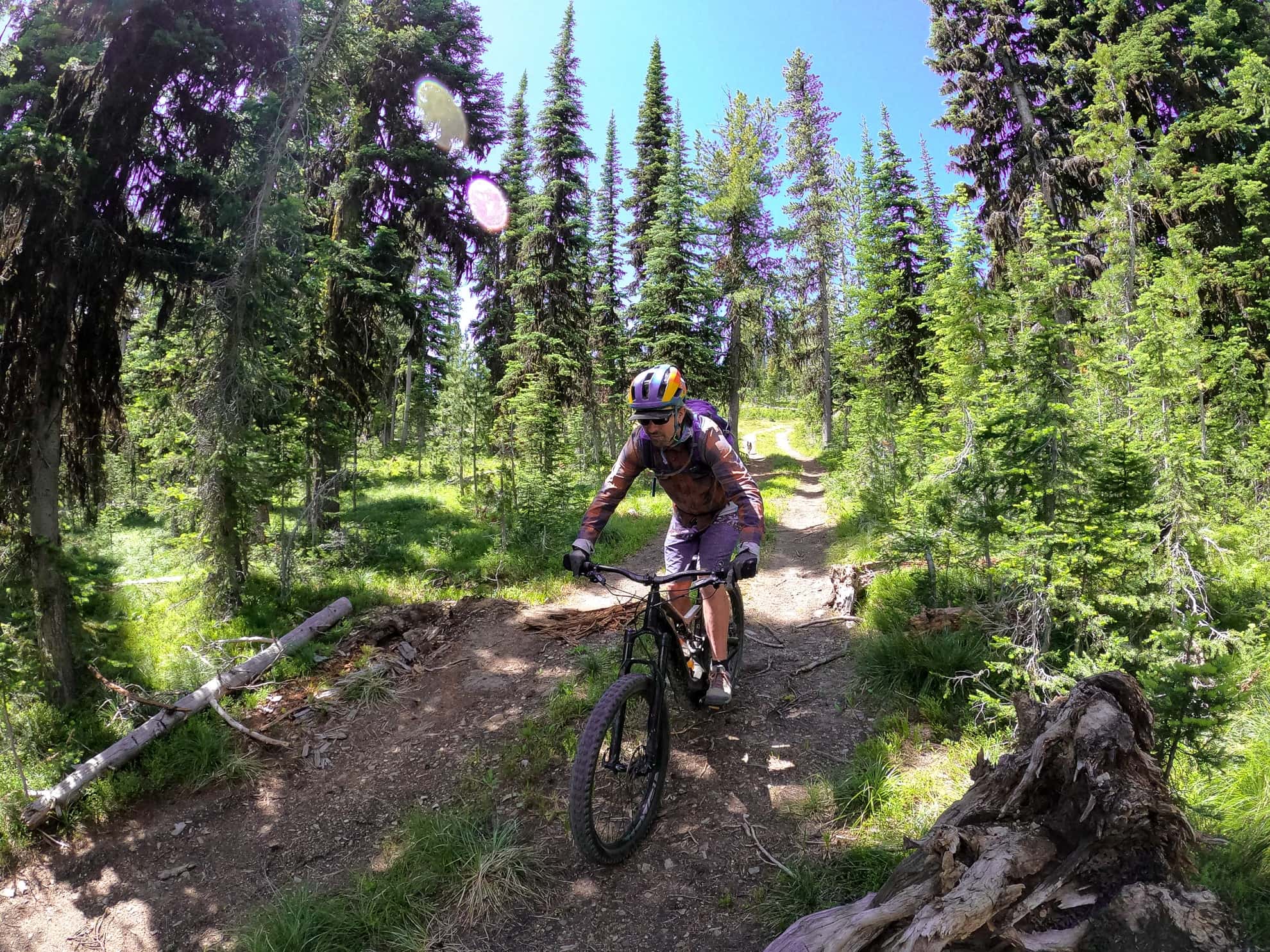 Best Podcast for Outdoor Creatives
Outside by Design
Published by the outdoor marketing agency, Wheelie Creative, Outside by Design is a podcast that meets at the intersection of business, creativity, and the outdoor industry. With episodes that feature filmmakers, outdoor journalists, illustrators, photographers, and more, it's a unique look inside the creative side of the outdoor industry.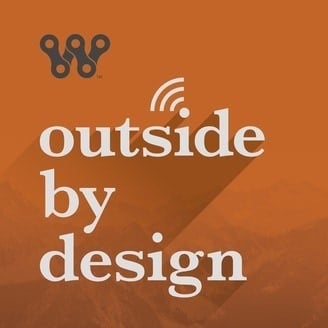 Best Podcast for Ultra Athletes
Endurance Planet
Endurance Planet focuses on runners, cyclists, swimmers, triathletes, and adventure racers with GRIT. The podcast will leave you inspired, educated, and in awe of how absolutely incredible our bodies and minds are.
All episodes are over an hour so they are great for motivating and fueling your next adventure.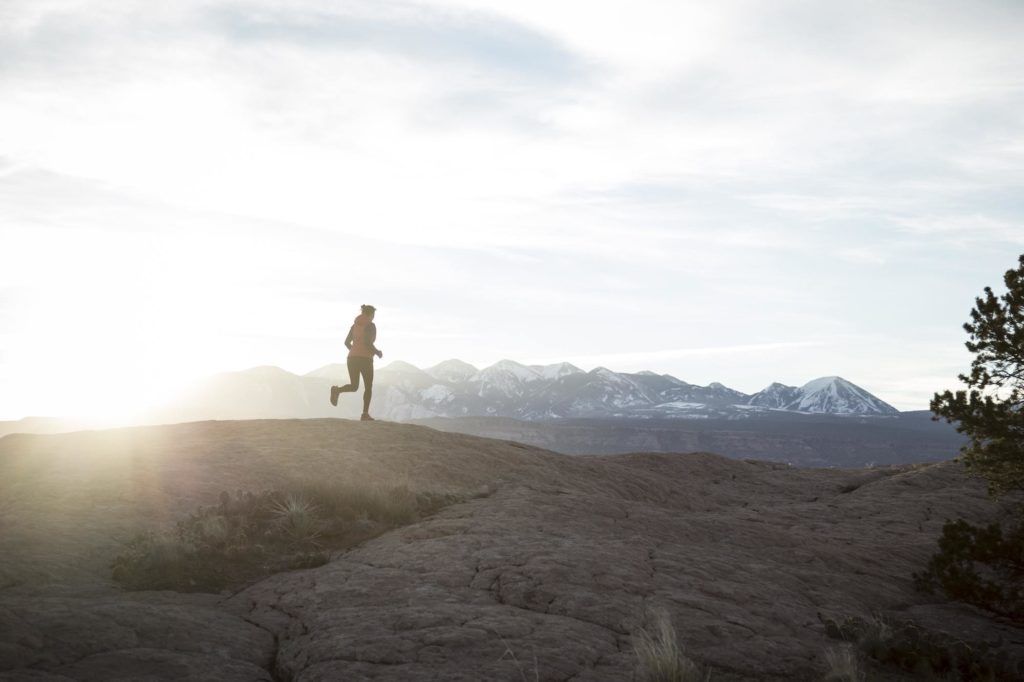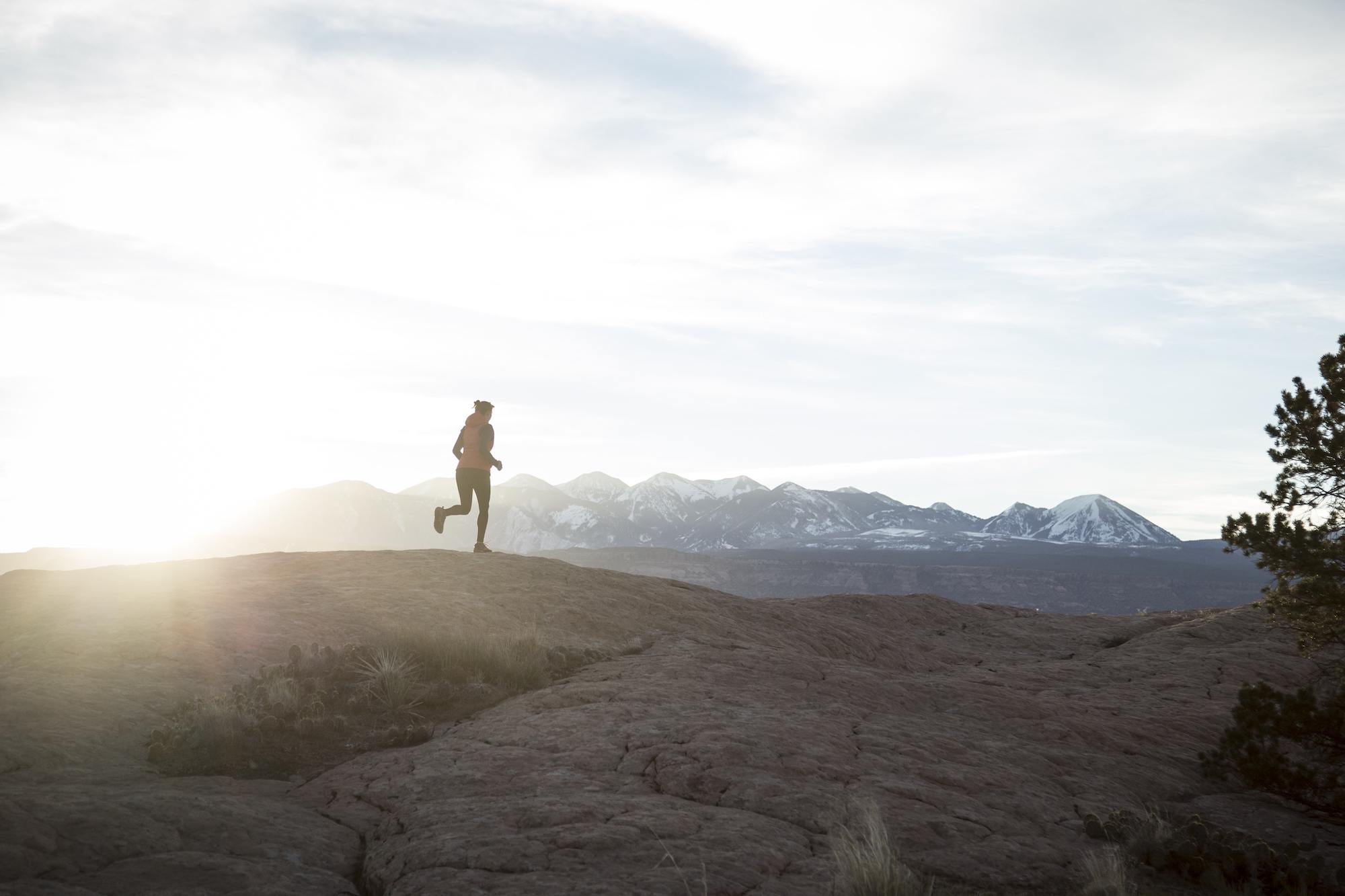 Best Outdoor Podcast for Beer Lovers
The Trail Show
We highly recommend grabbing a beer when you put this one on. Trust us, they will be toasting to one, so you might as well join in. The Trail Show hosts, who all have at least one thru-hike under their belt, broadcast from Boulder, CO, and are determined to fill the hiking void in your podcast library. Get ready for some laughs!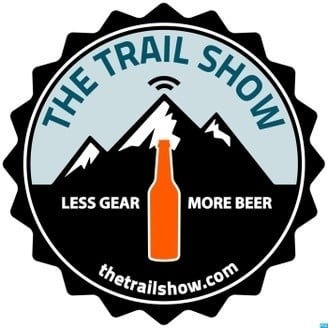 Do you have a favorite outdoor podcast that we missed? Or any favorite episodes to share? Let us know in the comments below!