Teva Universal Trail Sandals Review: Functional, Fashionable and Eco-Friendly
Functional. Stylish. Sustainable. The Teva Universal Trail Sandals check all the boxes – read our full review here.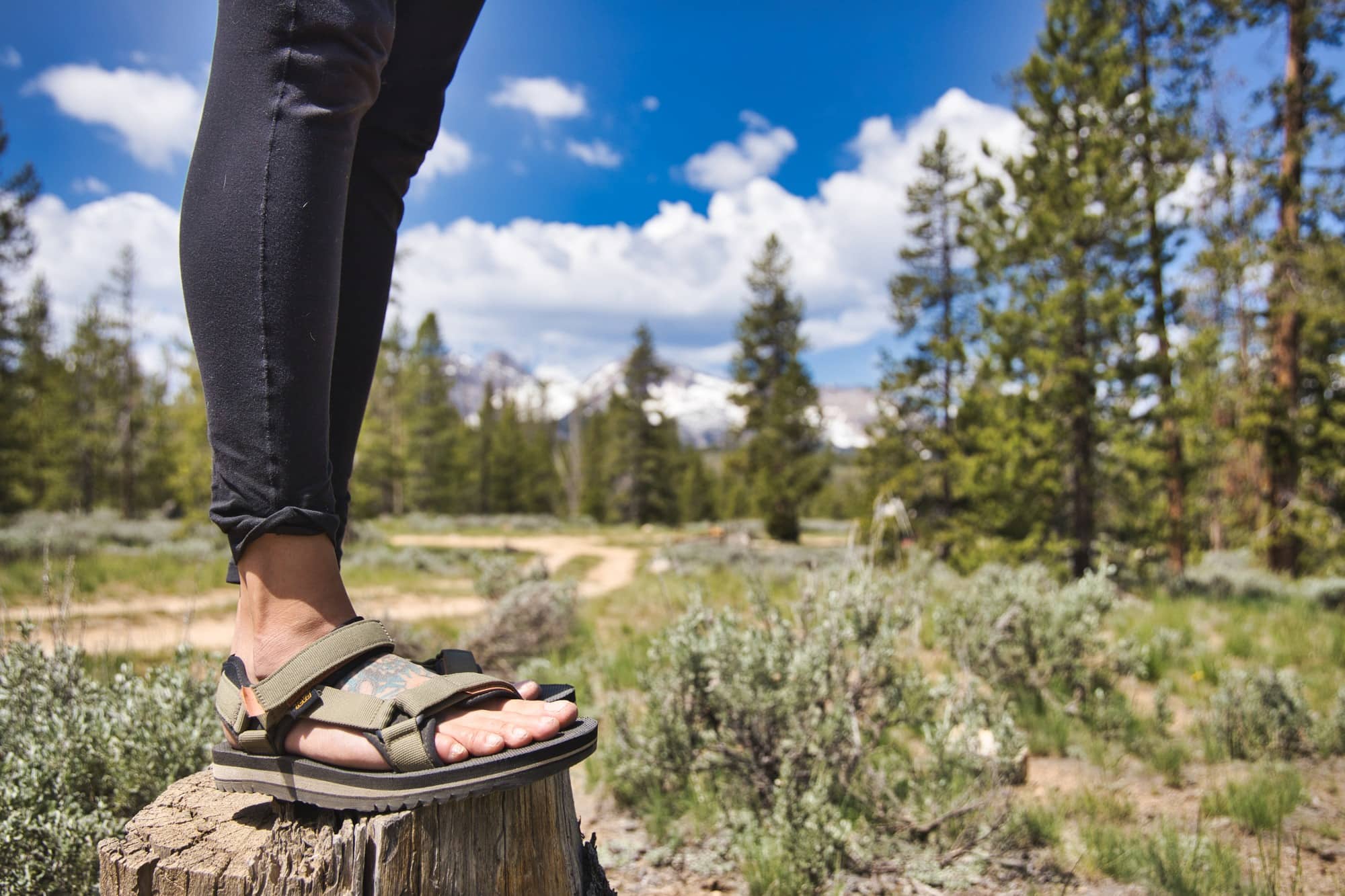 Back in 2014, I was on my way to the trailhead for my 22-day John Muir Trail hike when I realized I forgot a critical piece of gear – camp shoes. I found the nearest outdoor store and the only option they had in my size was a pair of Teva sandals.
Since they were the only choice, I was obviously sold, and little did I know this would be the beginning of a long-term relationship between me and my new favorite camp shoe.
After countless summers of wearing Teva sandals, I'm convinced that Teva makes the most functional sandals for outdoor recreation. Plus, they have all kinds of fun styles and colors to fit all personalities, and more importantly, Teva is making strides in their sustainability efforts.
When I'm traveling in my van, I only have room for one pair of sandals, and the new Universal Trail Sandal hits every mark. They are functional for the trail, fashionable enough for town, and comfortable for night after night at camp. Plus, they are vegan and made out of recycled water bottles!
Read on to learn more about why the Teva Universal Sandals are my favorite summer footwear.
Join our community for access to our free member resources!
Download Handy Outdoor Packing Checklists & Trip Planning Guides
Teva Universal Trail Sandals
at a glance
Sizes available: Women's 5 – 11
Weight (pair): 1 lb, size 7
MSRP: $100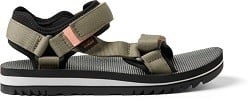 What I Love About Them
There's a lot to love about the Teva Universal Trail sandals. Here are some of their best features and why they continue to be my go-to sandal:
Cushion under the buckles and straps
Ever worn sandals on a hike and ended up with blisters from the straps digging into your feet?
With the Teva Universal Trail sandals, you'll never worry about this again, thanks to their neoprene-like lining.
The straps and buckles are lined with a quick-dry, eco-friendly material called Ariapene® that provides a layer of soft cushioning between the sandal and your feet.
This prevents uncomfortable rubbing and painful blisters. This material is also quick-drying, so go ahead and splash around in the water!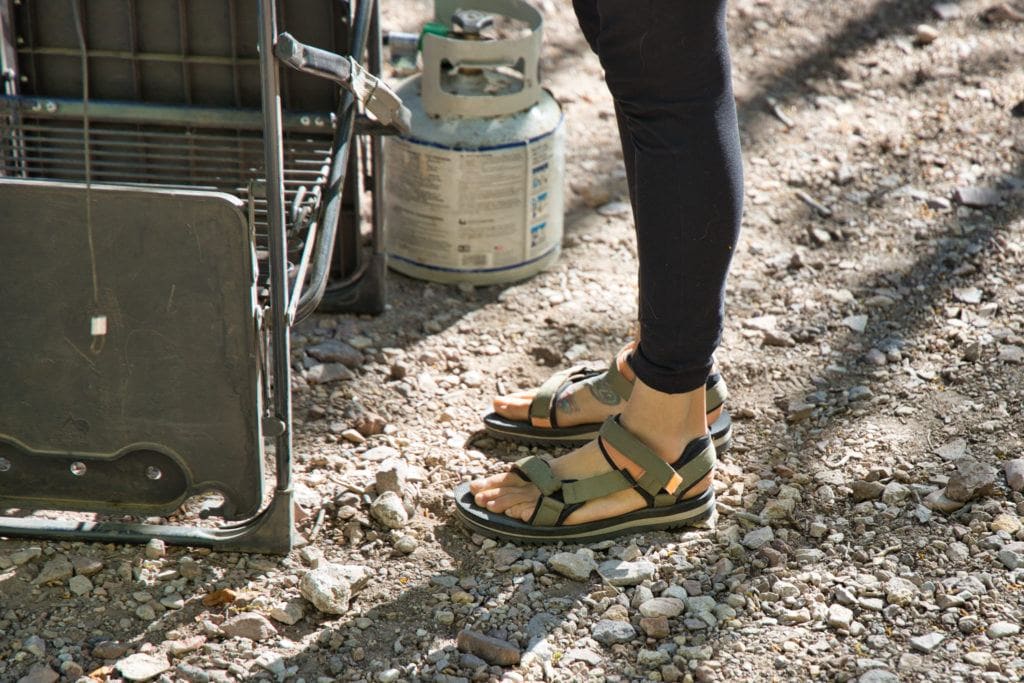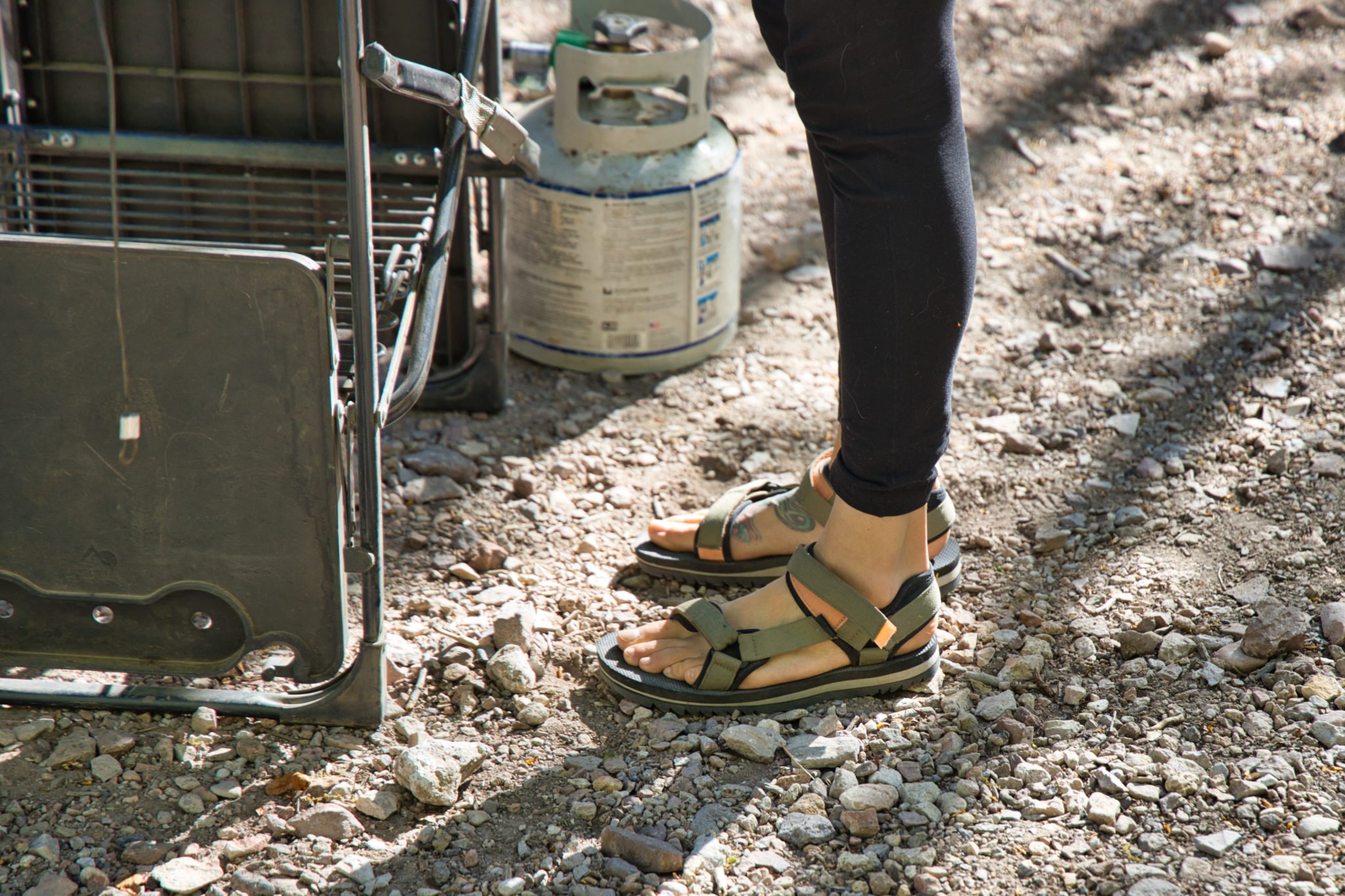 The Vibram sole provides durability and traction
Want to hike above your campsite to a good vantage point for sunset? No need to put your hiking boots back on.
The Teva Universal Trail sandal has a VIBRAM Mega Grip Outsole® that provides an impressive amount of traction that will keep you from slipping on rocky terrain. The grippy sole also helps in wet environments.
I will say that this sandal is a hybrid for city and mountain living, though. If you want something that is a bit more rugged, has better grip, and is stiffer, check out the Teva Hurricane XLT-2 sandals.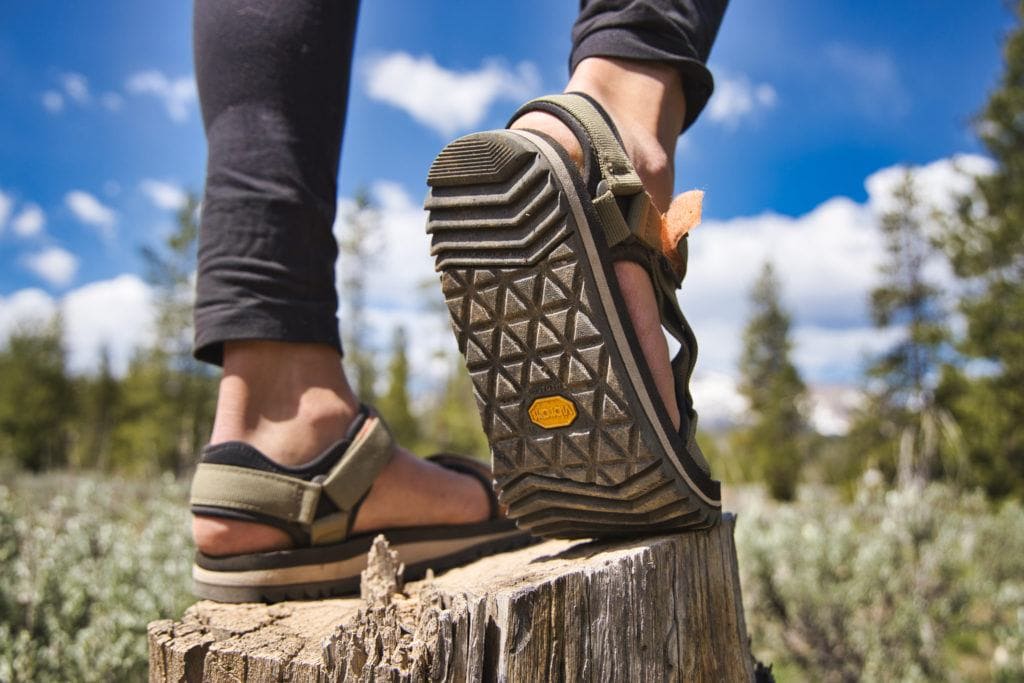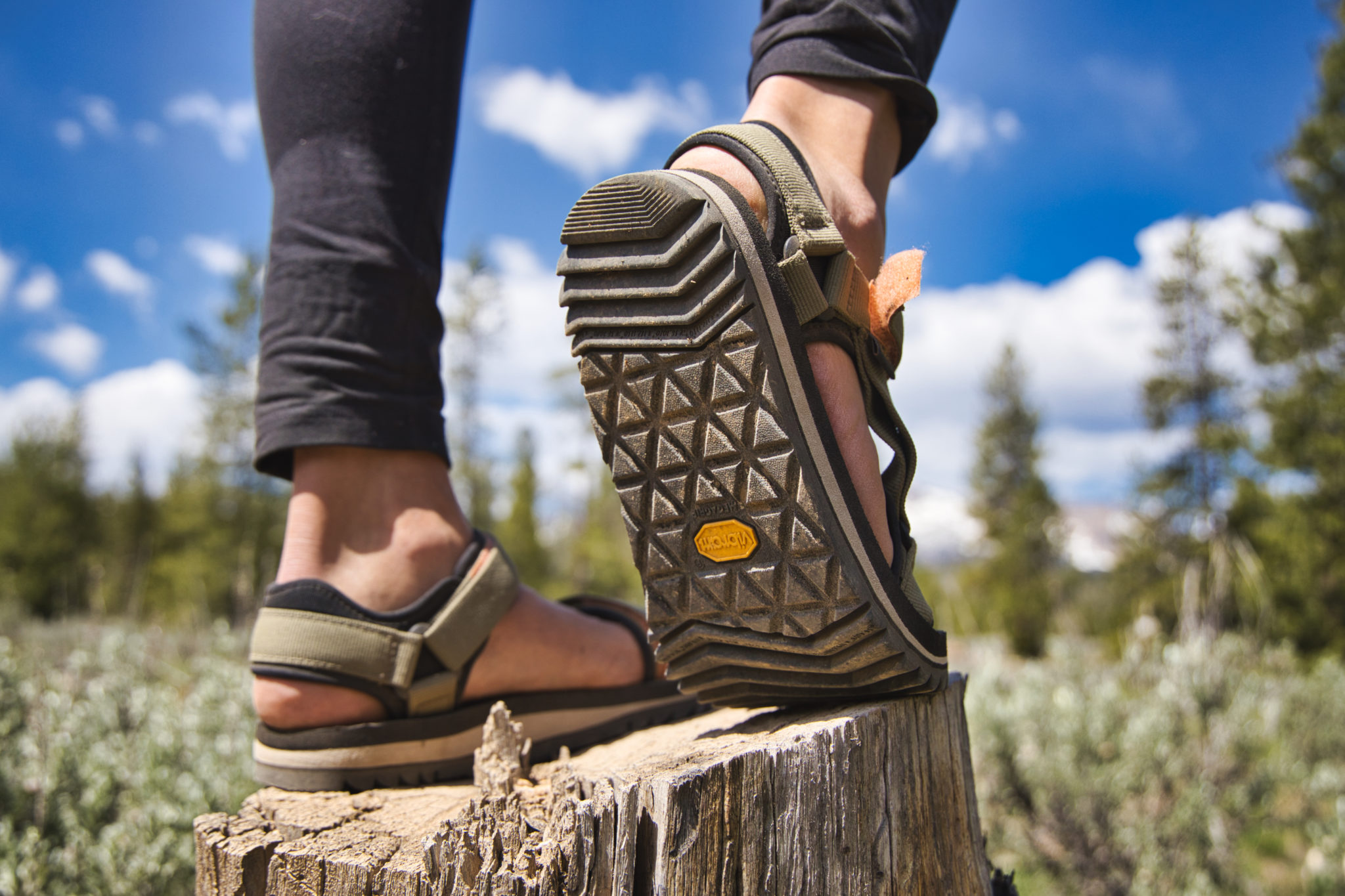 The straps are made from recycled plastic water bottles
The Teva Universal Trail sandal straps are made from 100% recycled plastic called REPREVE® polyester.
In fact, each sandal prevents 4 plastic water bottles from ending up in a landfill! In addition to being sustainable, these sandals are also vegan.
As a plant-based eater, this is something I'm starting to pay more attention to!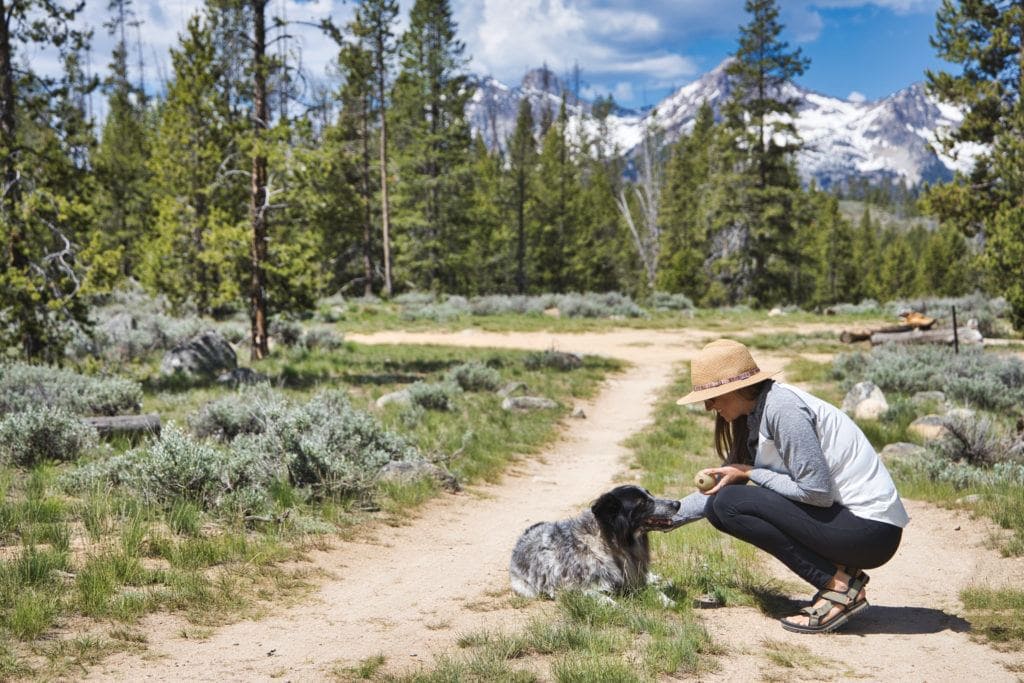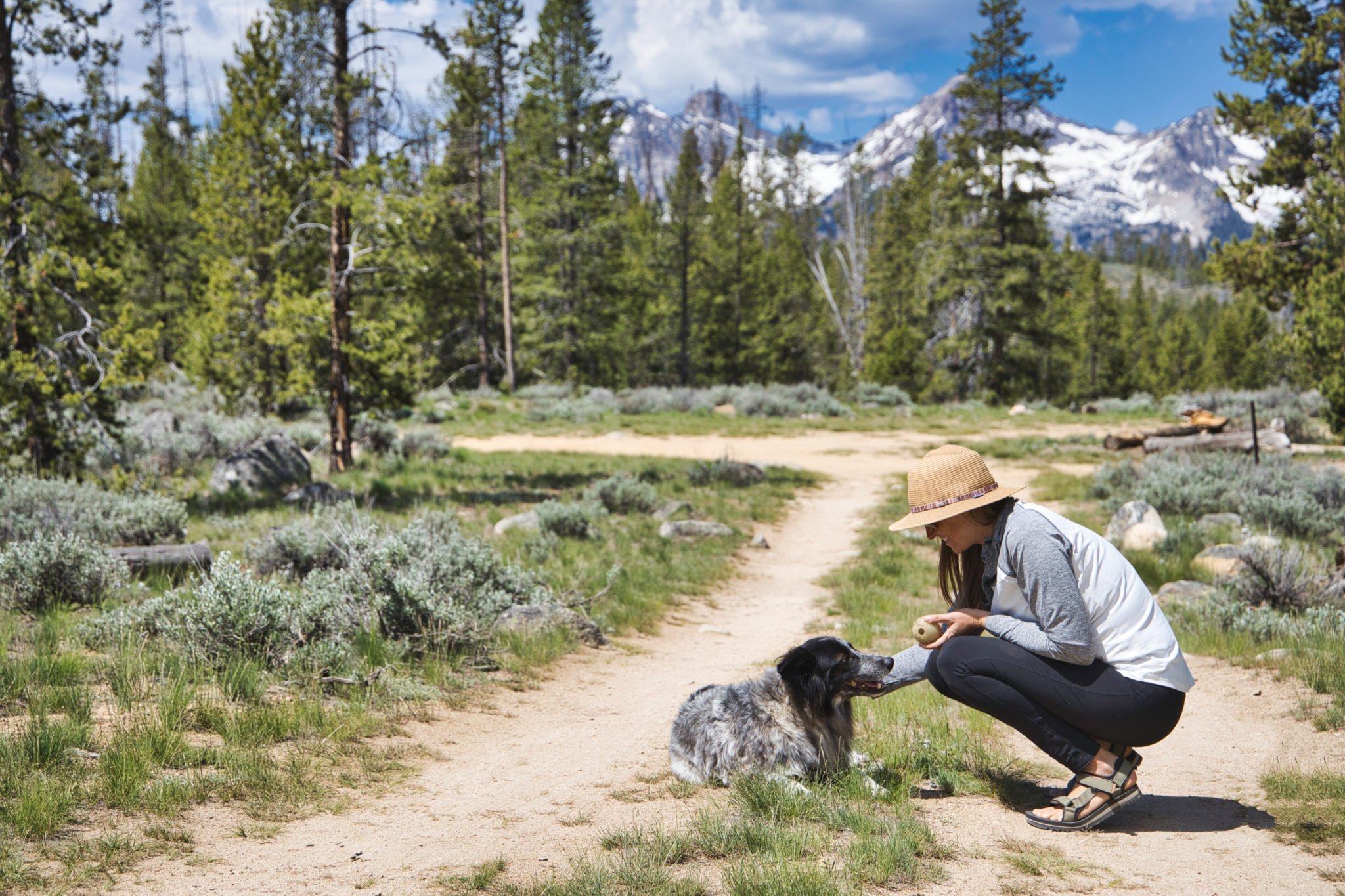 Moderate arch support and cushy footbed provide max comfort
I don't care how functional a sandal is, if it's not comfortable, it's not going to work for me.
Luckily the Teva Universal Trail sandal is about as comfy as it gets.
I am fairly flat-footed, so some of the competitor sandals with high arches don't work for me. This Teva sandal midsole, on the other hand, has just the right amount of arch – enough to be supportive, but not so much that it is unnatural.
The footbed is also nice and cushy making it comfortable all day long.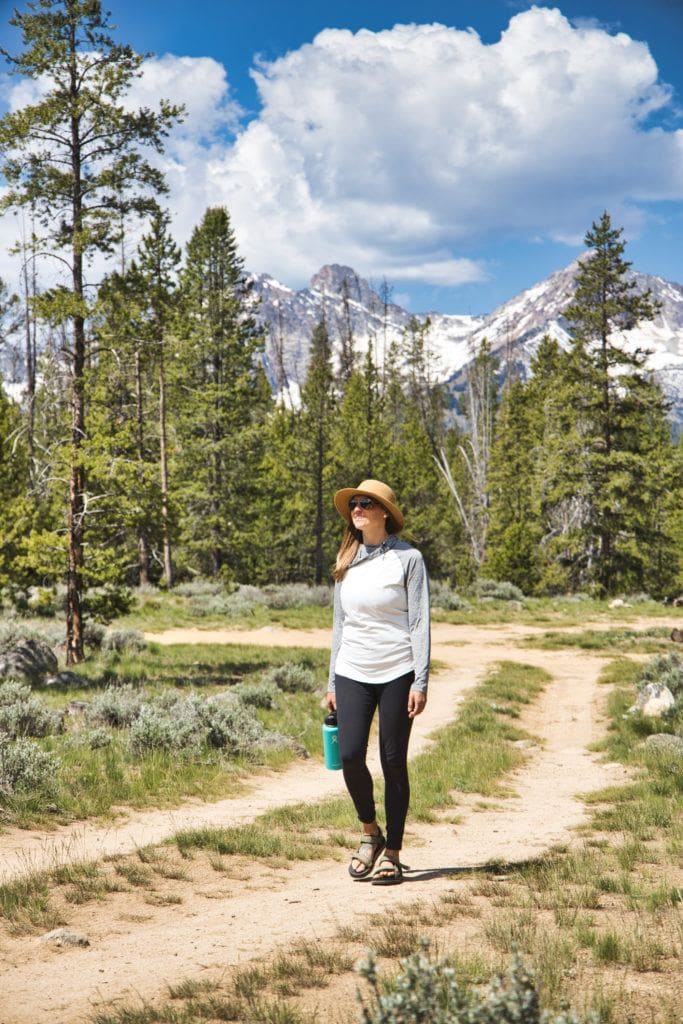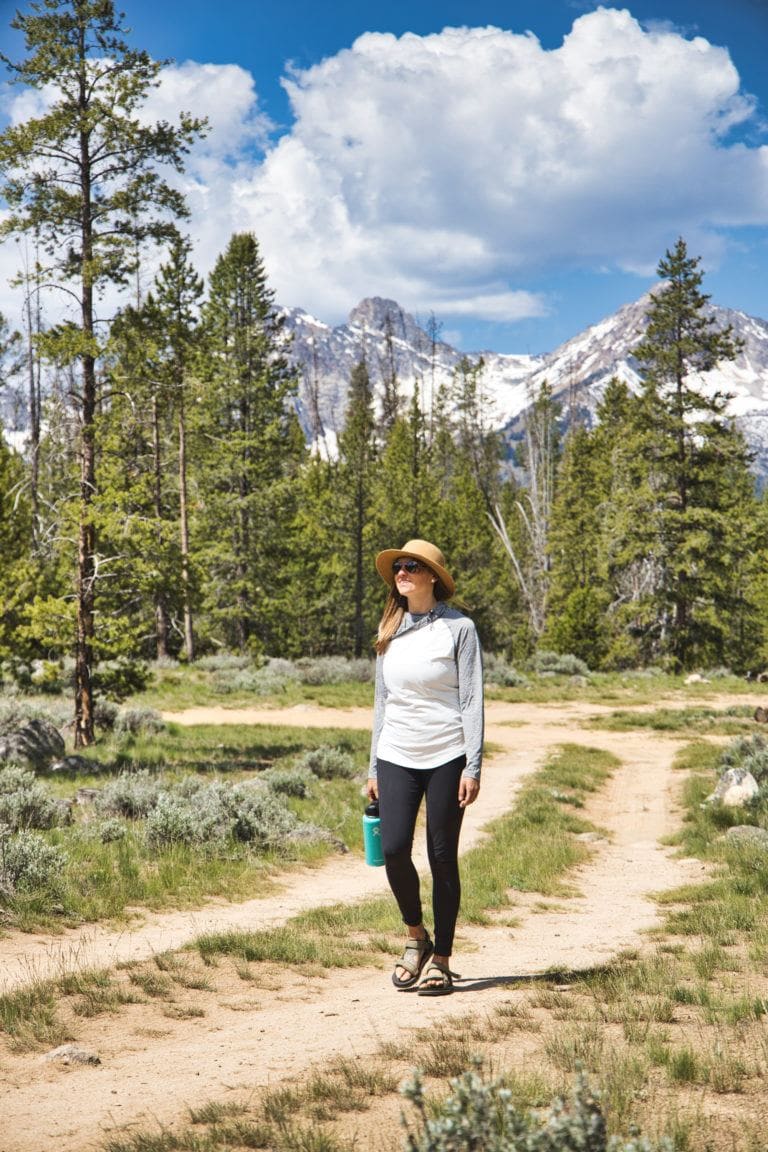 They are oh-so-stylin'
The Teva Universal Trail sandals aren't just made for the outdoors.
With a simple style and cute earthy colors, they can be dressed up just as easily for a night on the town (or backyard BBQs).
The burnt olive color (which are sadly discontinued) goes with just about anything, and I love the touch of pink on the velcro.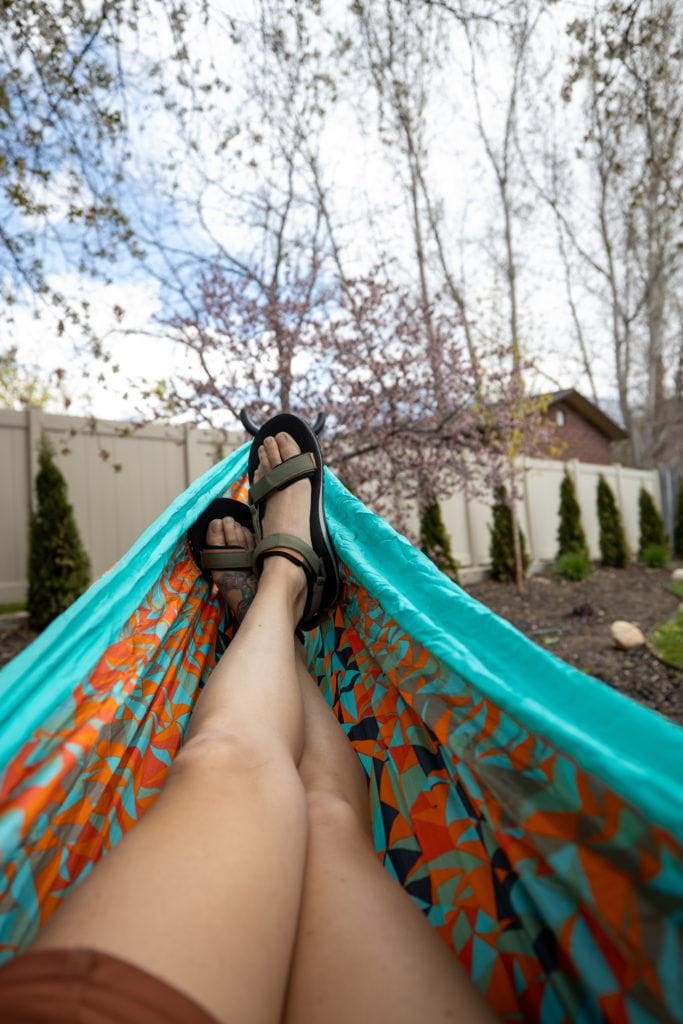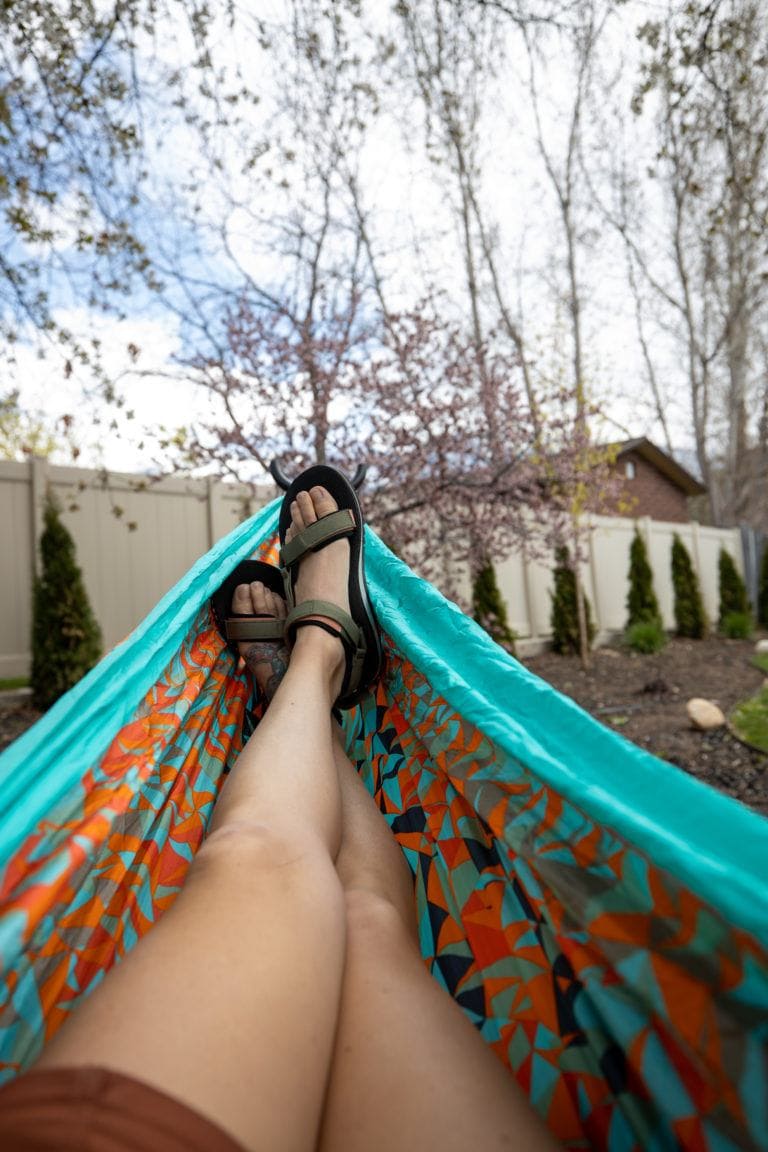 They weigh just over a pound for the pair
No one wants to lug around a heavy pair of sandals on a backpacking trip. With the Teva Universal Trail sandals weighing just over a pound for the pair, they are the perfect backpacking companion.
Plus you can throw a pair of socks on underneath for those extra chilly evenings, making them versatile as well.
Easy to adjust
If you've ever worn sandals where you had to really wrestle with the straps to adjust the fit, you'll love the simplicity of the Teva Universal Trail sandals.
Instead of having to pull and tug the straps through the sole of the sandal, on these, the straps pull through a simple loop that allows you to get the perfect fit in a matter of seconds.
---
What Could Be Better
Honestly, there isn't much I don't like about the Teva Universal Trail Sandals. They're super comfortable, great for multi-sport activities, and Teva is an eco-friendly company.
If I had to nit-pick, though, here are two minor considerations before buying:
Can shrink in the hot sun
My first pair of Teva's, I left out in the Las Vegas sun on a 100+ degree day and the footbed shrunk.
It was so disappointing and I was just past the warranty period. Despite this, I liked them enough to get a new pair.
Moral of the story: don't leave them sitting in the sun.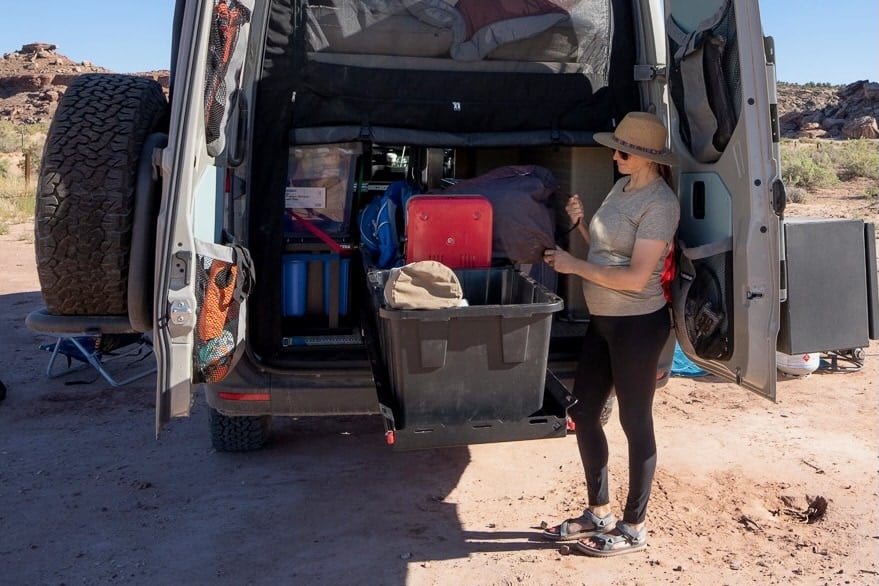 Not ideal for more challenging or technical terrain
The Teva Universal Trail Sandals provide enough cushion for walking and light hikes and they're great as a camp shoe, but I wouldn't depend on them for any serious terrain.
If you want a sandal that really performs well for longer day hikes, look at the Teva Hurricane XLT2 sandal.
---
How They Compare
The Teva Universal Trail Sandals are just one option in Teva's large line-up of footwear. Here's how they compare against two other popular sandals:
Teva Universal Original Sandal
---
Use: Casual walks
Weight: 11 oz
Price: $55
Teva Universal Trail Sandal
---
Use: Short hikes
Weight: 1 pound
Price: $100
Teva Hurricane XLT2 Sandal
---
Use: Longer hikes
Weight: 15.5 oz
Price: $75
Looking for more footwear reviews, tips, and roundups? Check out these related blog posts:
What questions do you have about the Teva Universal Trail Sandals? Do you own a pair? What do you love/dislike about them? Leave your thoughts in the comments below!