Southern Utah National Parks Hiking Group Tour with Arizona Outback Adventures
Disclosure: Arizona Outback Adventures hosted me as their guest on this trip.
In May, 11 Bearfoot Theory readers and I met up in Southern Utah for 5 days of adventuring in some of my favorite spots. Our trip, led by Arizona Outback Adventures, included swimming in Zion, navigating slot canyons in Escalante National Monument, weaving through the hoodoos of Bryce Canyon, and exploring the secret side of Southern Utah's popular destinations.
Not only did we get to experience and challenge ourselves in these incredible places, we got to do it in a cool group and with guides who made us feel like we were on vacation every step of the way.
In this post you'll see the pics, watch the YouTube video & read my review of the Bearfoot Theory Southern Utah Group Tour with Arizona Outback Adventures.
Southern Utah Tour Highlights
Before I get into details, I want to share some highlights. Every night at dinner, we sat around camp and everyone shared their favorite moment of the day. It was a great way to reflect on the day's adventures and accomplishments and to hear everyone's perspectives about what made the day special.
Here are a few of my favorites:
• Swimming in our own private swimming hole in the Virgin River in Zion National Park
• Seeing an endangered California condor fly right over our group at the base of Angel's Landing
• Tackling Angel's Landing and drinking a hot cup of coffee on the summit
• Eating the best camp food of my life
• Watching the teamwork and excitement as we squeezed our way through Peekabo and Spooky Slot Canyons
Southern Utah National Parks Hiking Trip YouTube Video
Check out the GoPro edit from our Southern Utah hiking trip!
Our Arizona Outback Adventure Guides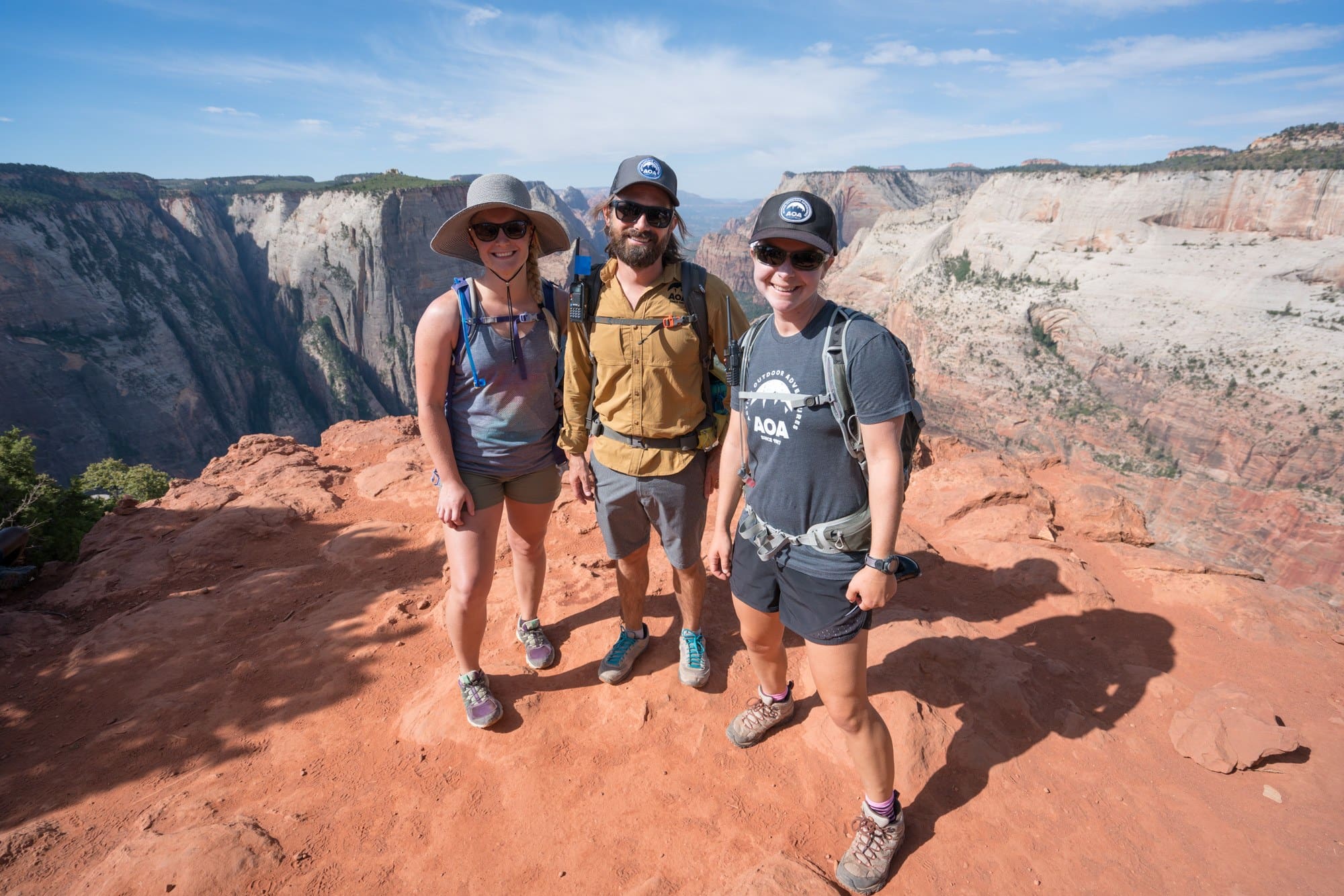 We were lucky to have 3 wonderful guides for our group: Annemarie, Josh, and Megan. They all had a ton of experience and appeared to strike the balance between professional and fun with ease. With the exception of setting up our own tents, as guests we didn't have to lift a finger. We didn't have to help with food prep or dishes, and all we had to worry about was getting ourselves up and ready on time every morning.
The itinerary was very flexible. Throughout the trip, our guides checked in with us to see what we wanted to do next. One day it was really hot in Zion, so instead of hiking, we wanted to go swimming. That was no problem. And in instances where people in the group wanted to split up, having multiple guides made it easy to customize the trip so everyone was happy.
I was also impressed with their knowledge of the local geology, history, and plant life. Josh, in particular, knew the most random and detailed facts about the places we visited, which made for some interesting stories during our drives.
The gear provided by Arizona Outback Adventures was high quality. Each person or pair got a 4-man REI tent with plenty of room to store personal gear, as well as a nice thick Big Agnes Sleeping Pad.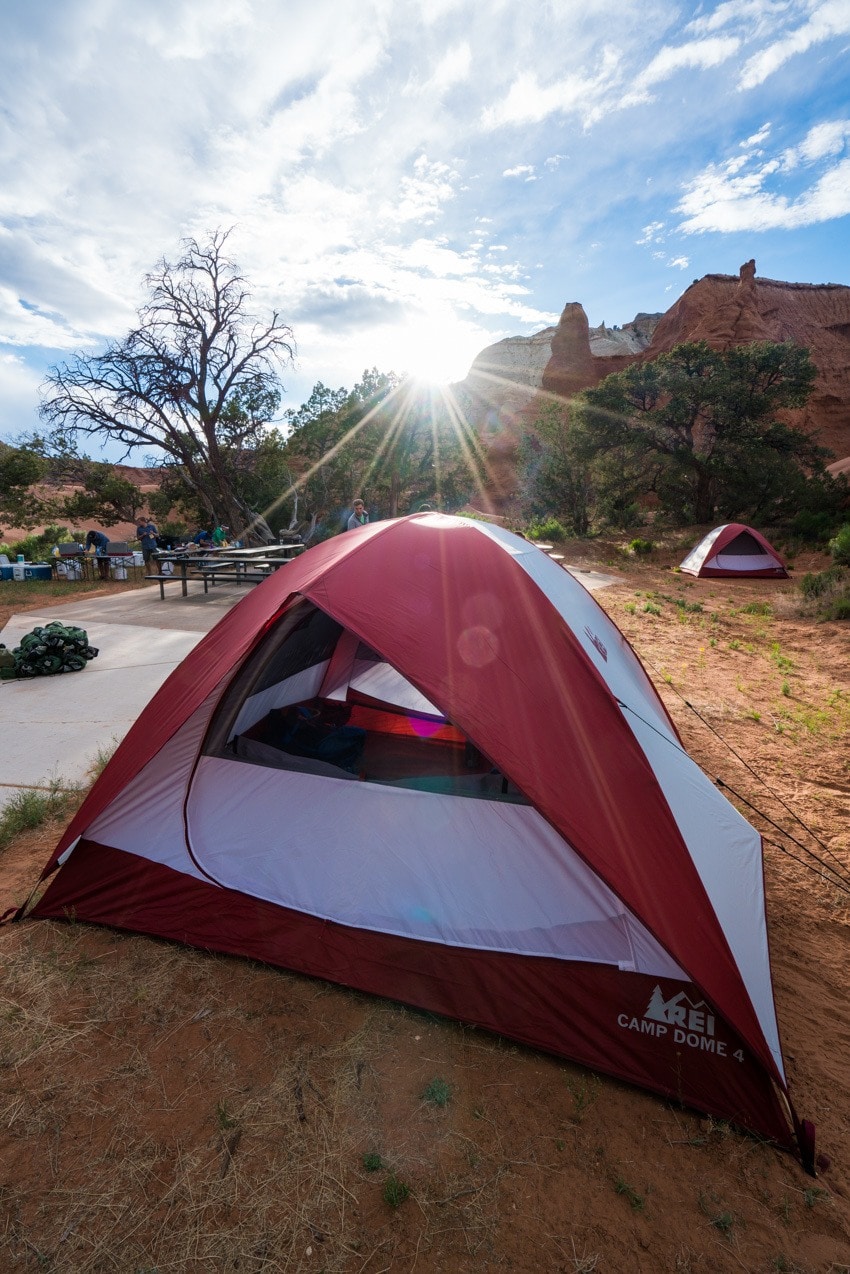 Finally, our guides did a killer job on the food. Cooking for a group of 10+ people is no easy task, but they had it down to a science. We had everything from grilled steak to taco night to stir-fry, and they were very accommodating to the multiple folks in the group who had dietary restrictions. To top it all off, we had some pretty delicious deserts, including root beer floats on NIGHT 4. How they pulled that off, I have no idea.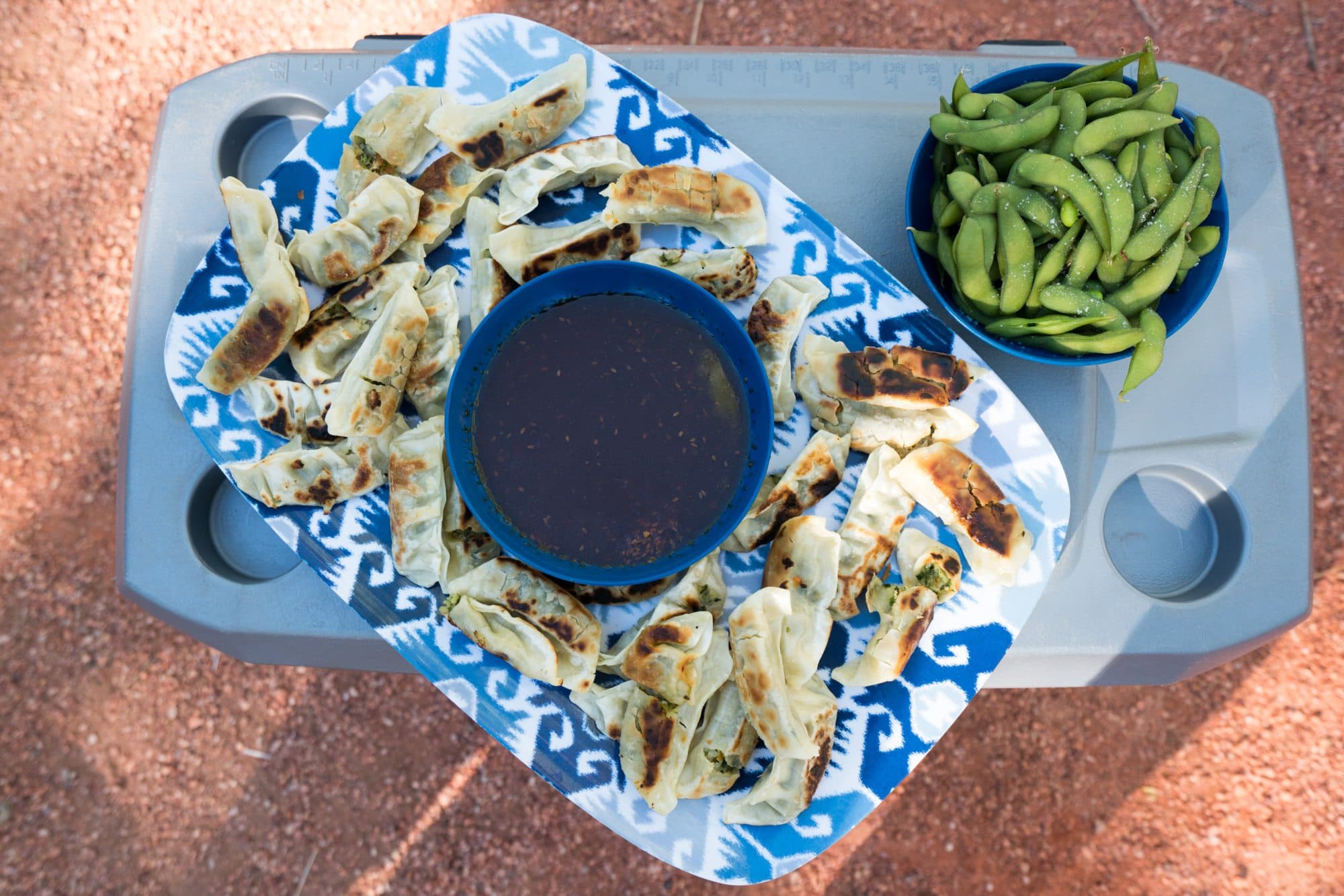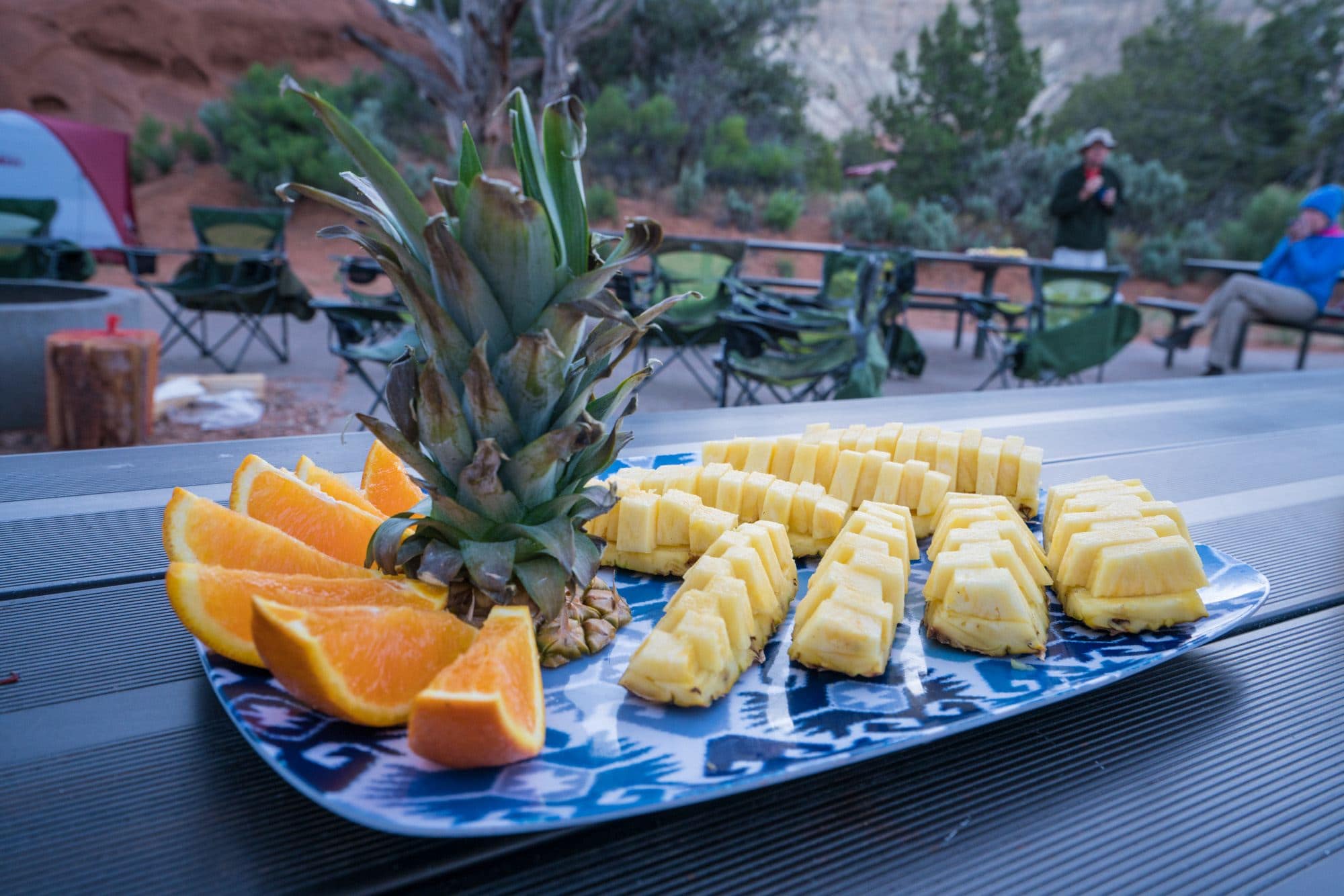 The Itinerary
We all arrived in Vegas the night before the trip departed. Arizona Outback Adventures got us a group rate on rooms at the Hyatt, and those of us who got in early enough met up for dinner across the street at the Hard Rock Hotel.
The next morning we met at 7am in the hotel lobby, ate a quick breakfast, loaded up the van, and hit the road towards Utah's Snow Canyon State Park. I'd always wanted to explore this park, but it often gets overshadowed by nearby Zion. On our hike here, we got our first taste of Utah red rock and also got to go into a lava tube.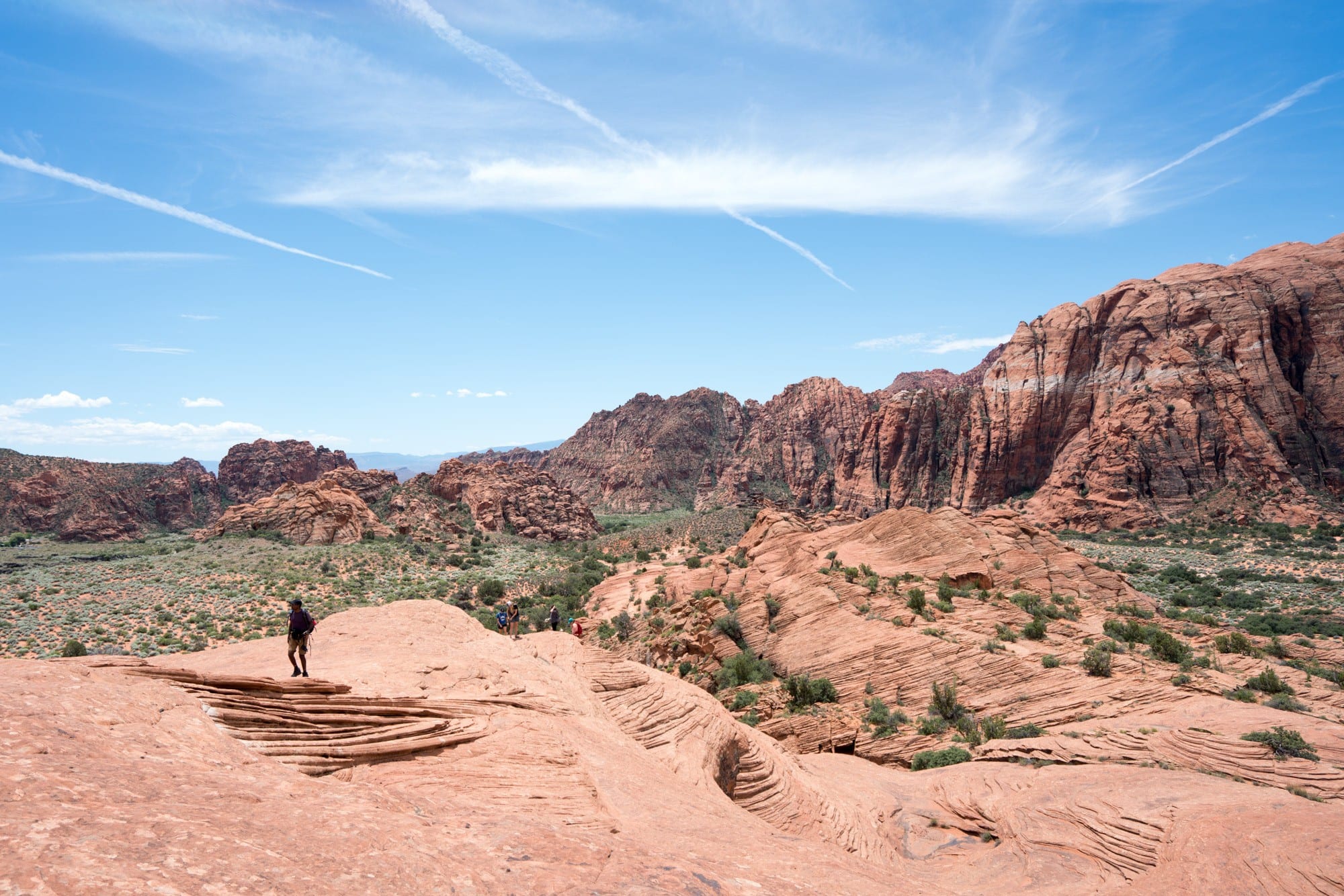 After that, we drove a couple hours further to Kodachrome Basin State Park. This would be our basecamp for the next two nights. We were treated to a killer sunset, cold beers, a hot fire, and a cozy basecamp with hot showers and clean bathrooms.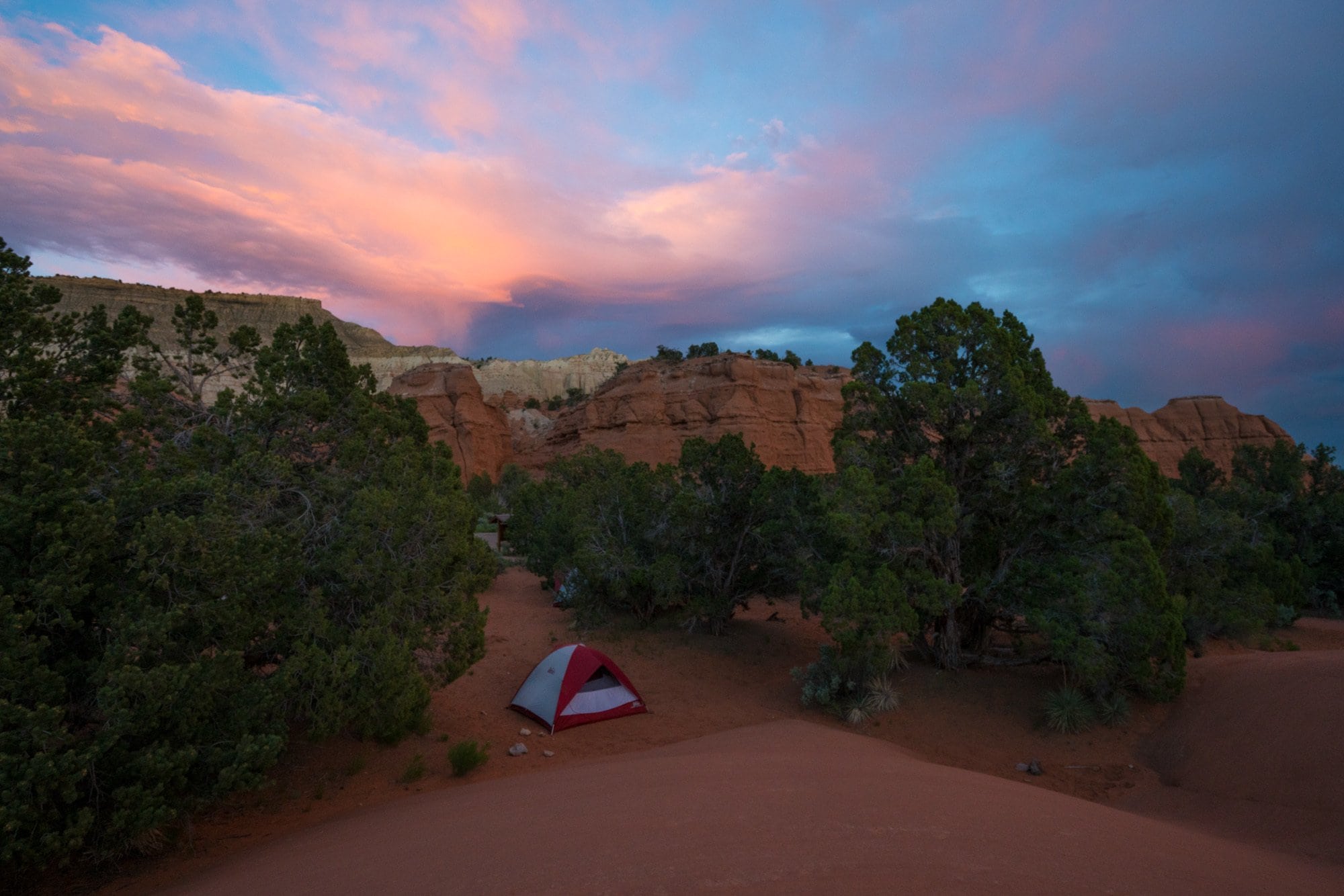 On our second day, we woke up to fresh fruit, hot (and STRONG) coffee, and a tasty breakfast before heading off to Escalante National Monument. You can't visit Southern Utah without exploring some slot canyons, so here we made our way to the Peekabo and Spooky slot canyons trailhead.  It was everyone's first time in a slot canyon, and these being two of my favorite, it was an exciting experience to share.
Getting through these slot canyons is mostly non-technical but does require a few tricky moves and a lot of teamwork. For a group that just met the day prior, it was pretty awesome to see everyone lending a helping hand as we slithered our way through.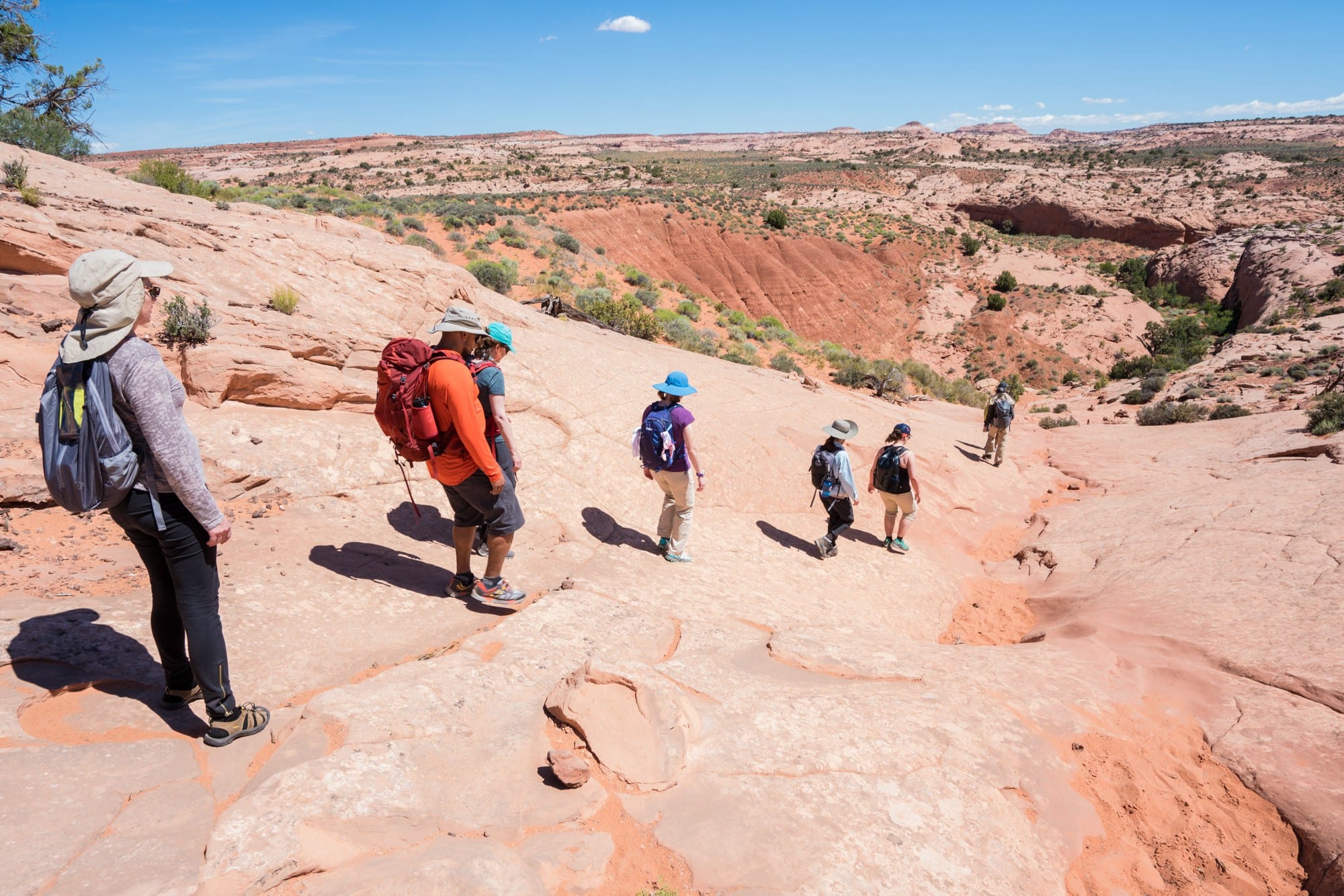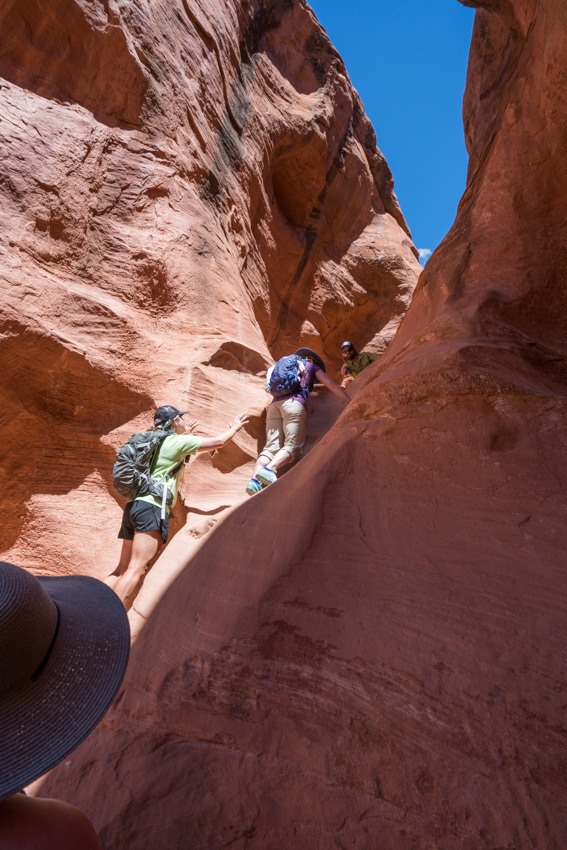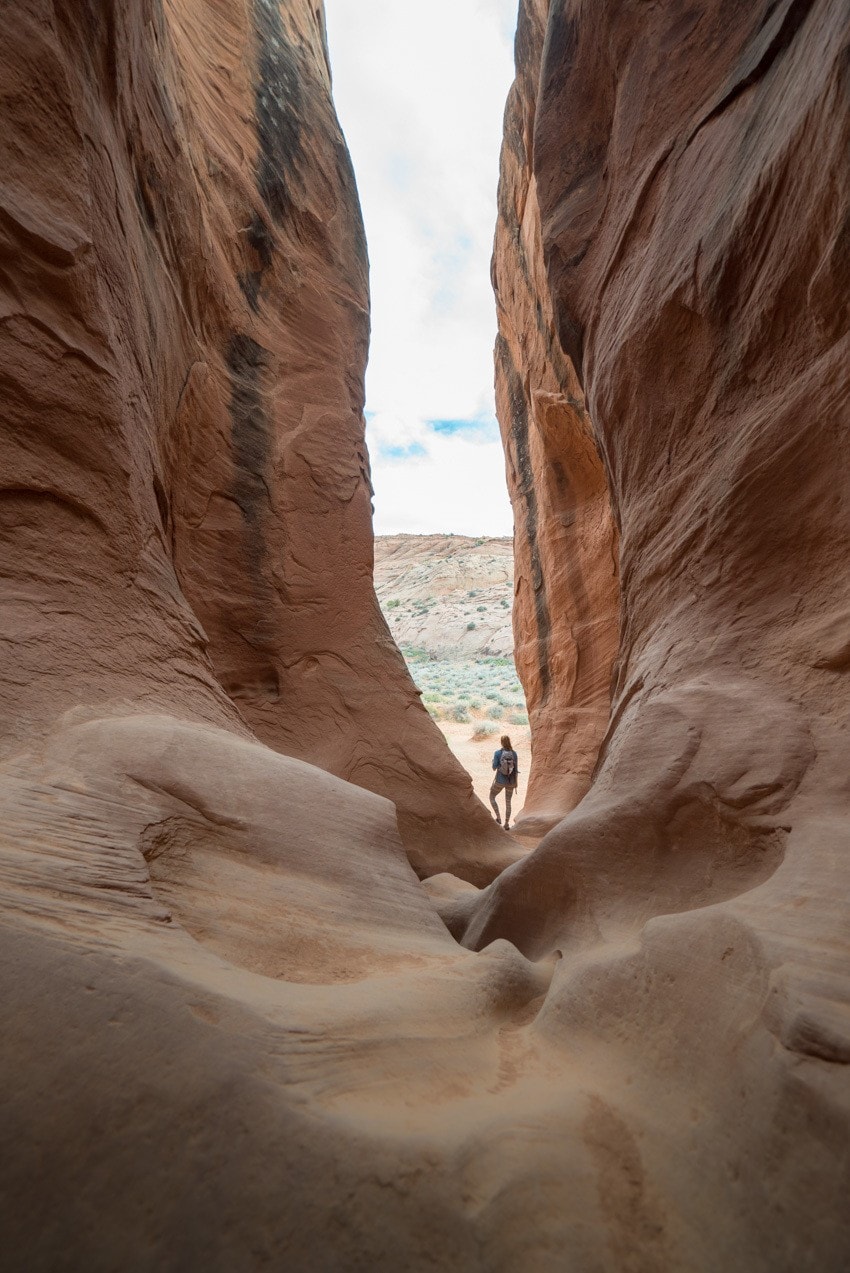 After that, we drove further down Highway 12, one of the most scenic desert highways in the country, to a trail with a series of petroglyphs. We also got to cool our feet in the Escalante River and to check out a granary where the local Native American tribe used to store their harvested grain.
Finally, after a full day on the trail, we returned to Kodachrome Basin for a steak and grilled chicken dinner before crashing for the night.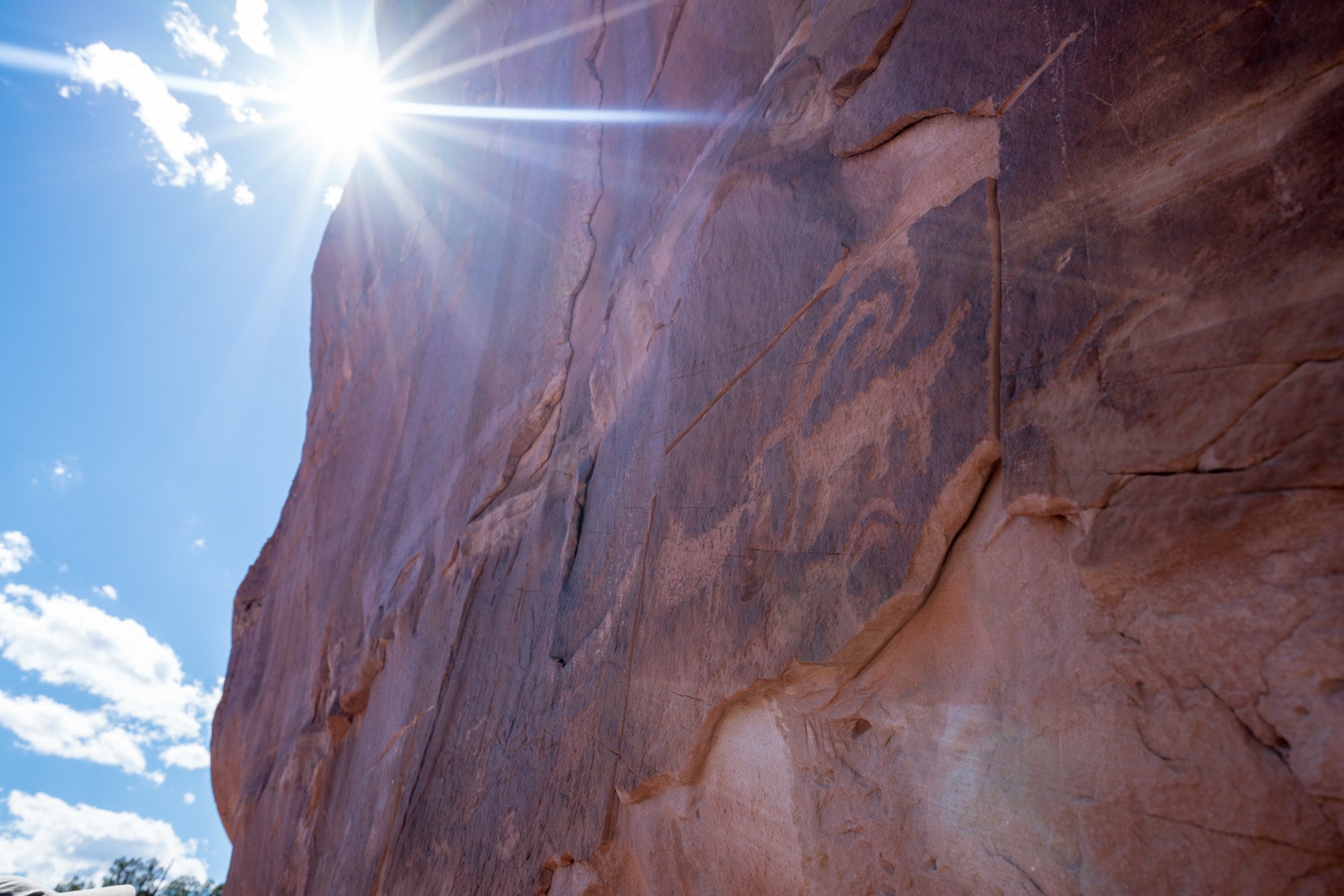 We broke down camp and hit the road by 8:30 on our third day. First, we started in Bryce Canyon National Park and did a big 7 mile loop hike.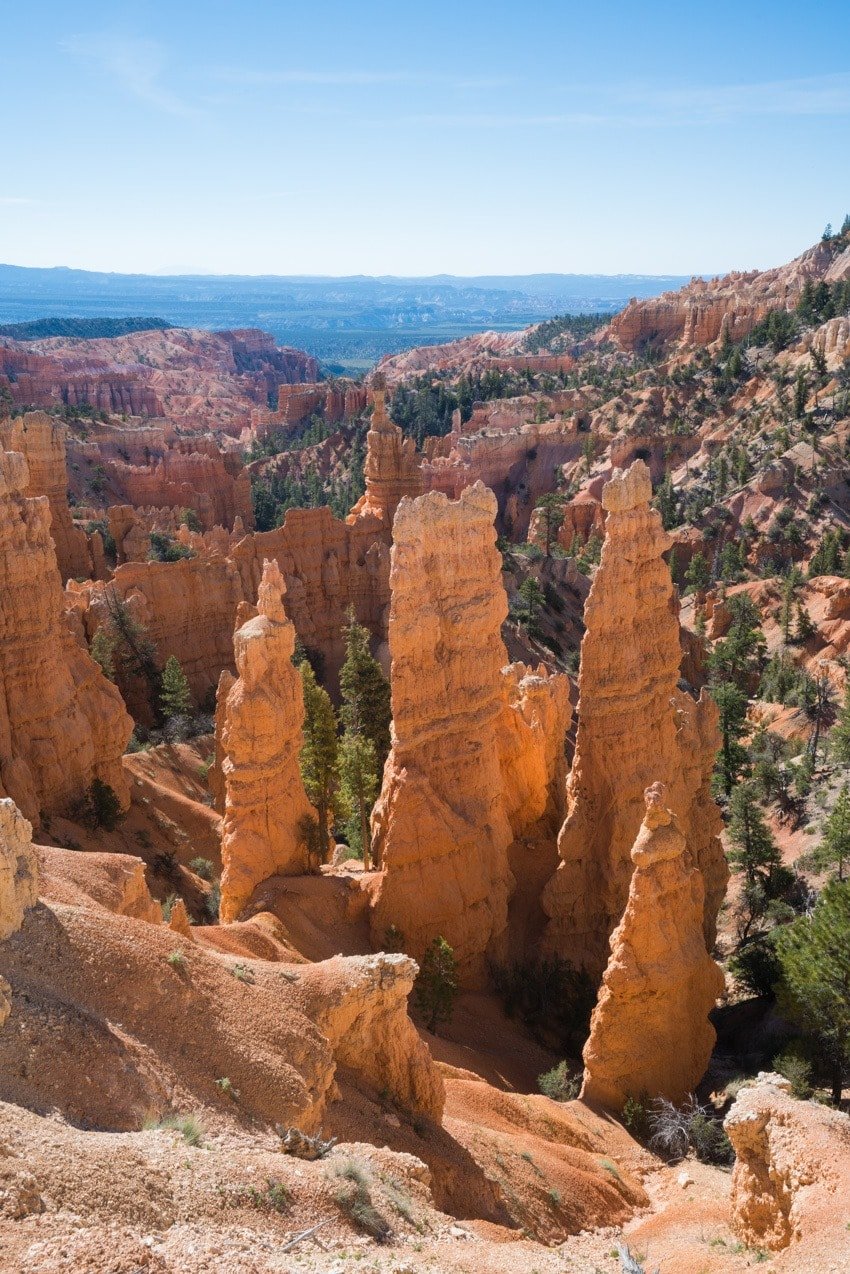 I'd been to Bryce Canyon a couple of times, but my experience was limited to the popular lookout points and the very crowded Navajo Loop. This time my experience was completely different. The first hour of our hike, we saw less than 10 people (which is not a lot for Bryce Canyon), and I really enjoyed the solitude as we got further down into the park. There were a lot of oohs and ahhs coming from our group, and every corner we turned was another gorgeous view.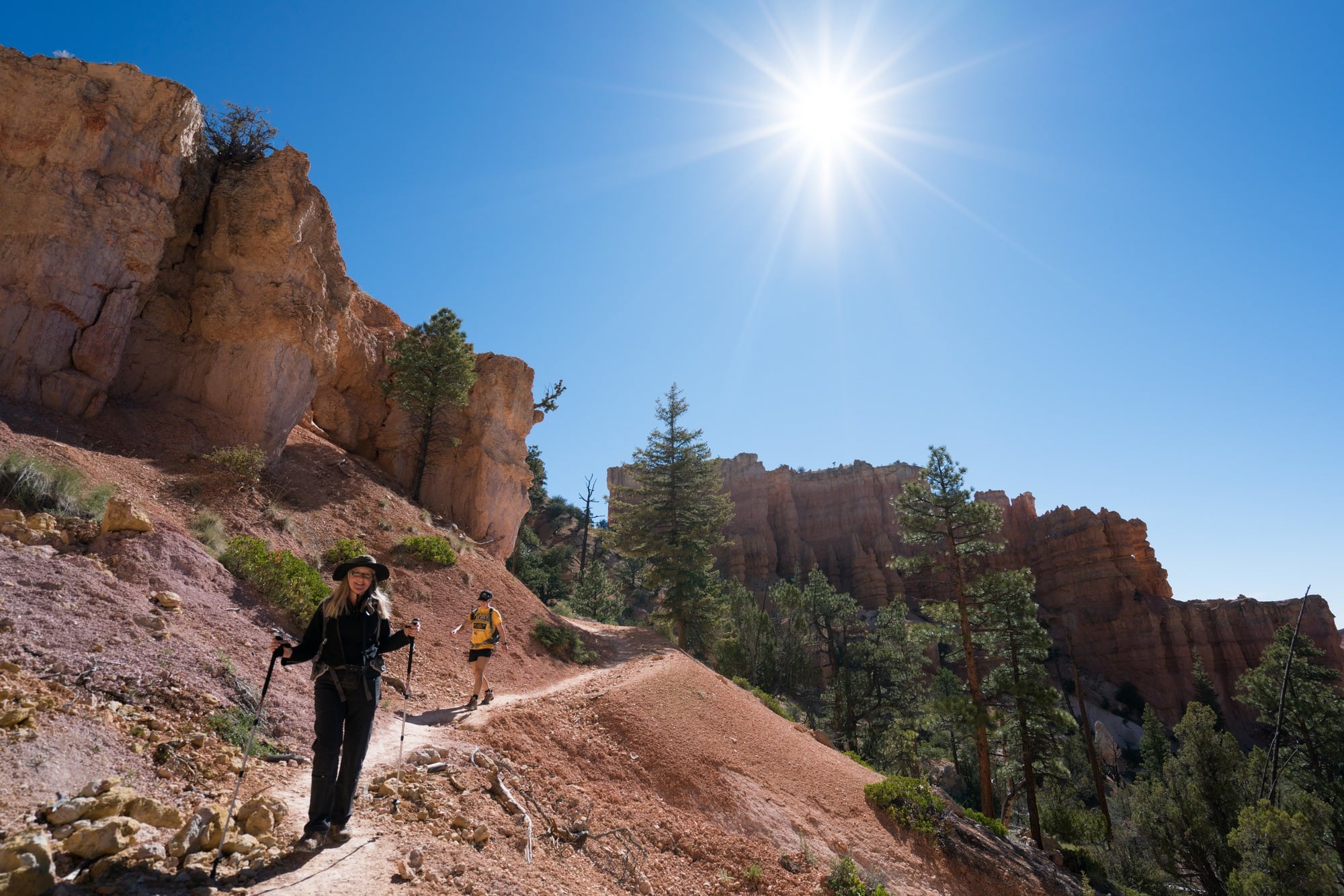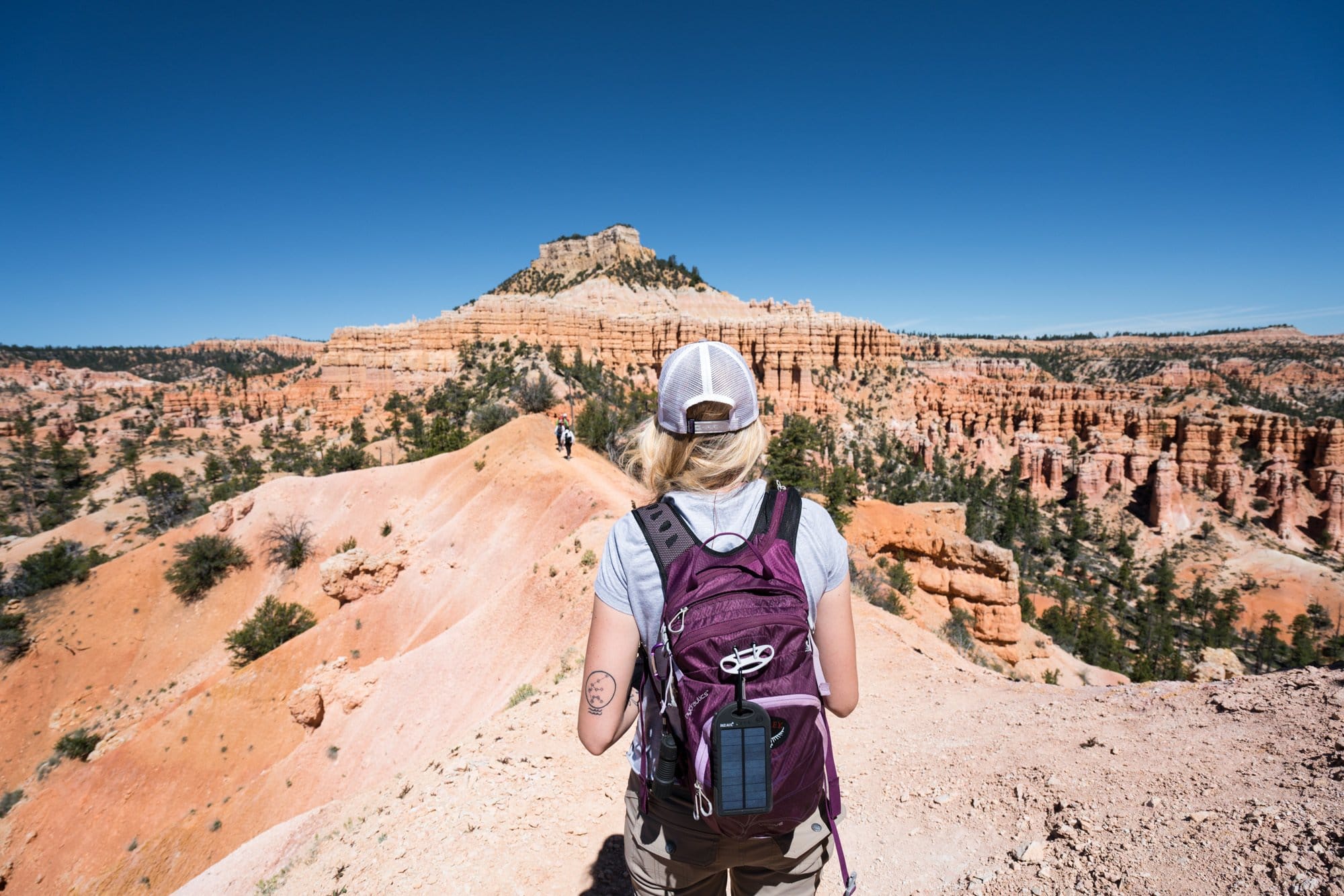 After making it back up to the Rim, we got back in the van and drove into the east side of Zion National Park. Shortly after arriving, we encountered a large herd of bighorn sheep that decided to cross the road right in front of our van.
One of my highlights for Day 3 was seeing people's expressions as we exited the Zion tunnel and entered the main canyon. I've been to Zion a number of times, so it's always nice to be reminded how awesome the park really is.
Reserving a campsite in Zion National Park requires a lot of advanced planning, so the fact that we had a big group site right at the Watchman campground waiting for us was a huge perk of the tour.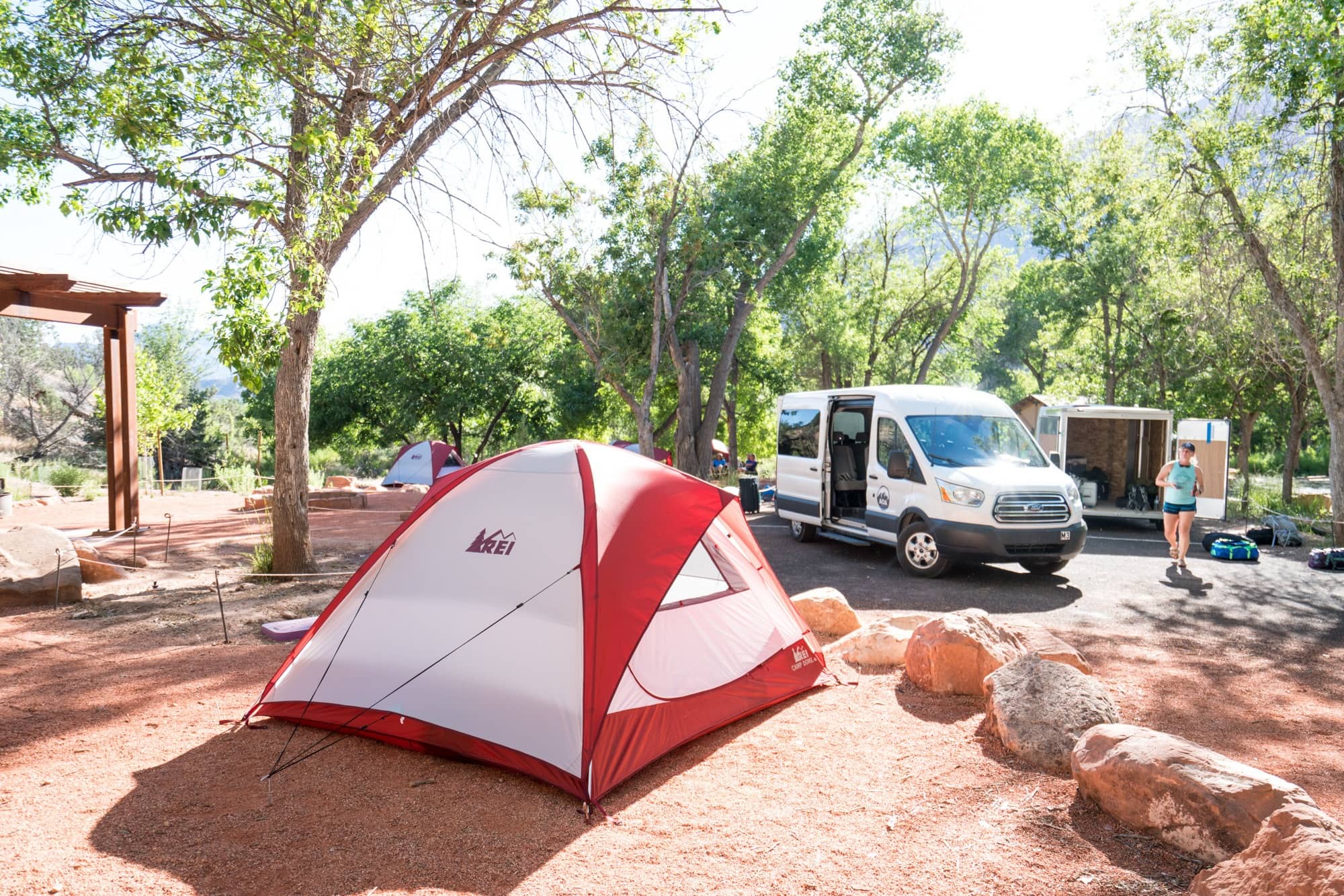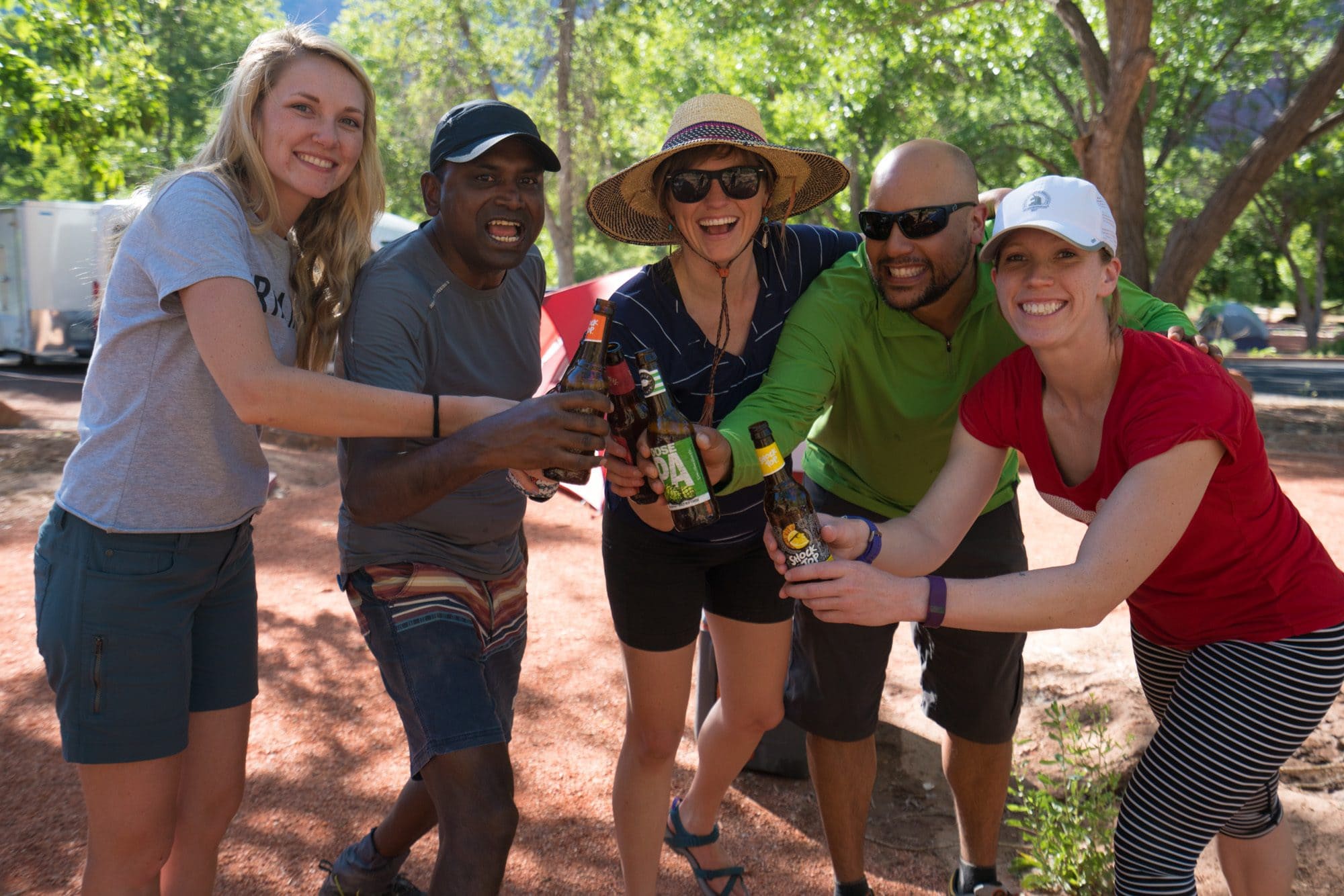 Day 4 was a big day for us, as we had Angel's Landing on the agenda. In order to beat the crowds, we got up 5:30 and caught the 6am park shuttle to the trailhead.
We all hustled to the top of Watler's Wiggles, where the knife edge on Angel's Landing begins. Some folks in the group chose to hang back and relax, while the rest of us made our way up the chains. Shortly after starting our descent, any nervous jitters quickly were squashed, and we had Josh and Annemarie leading us through any crowded or tricky spots on the hike.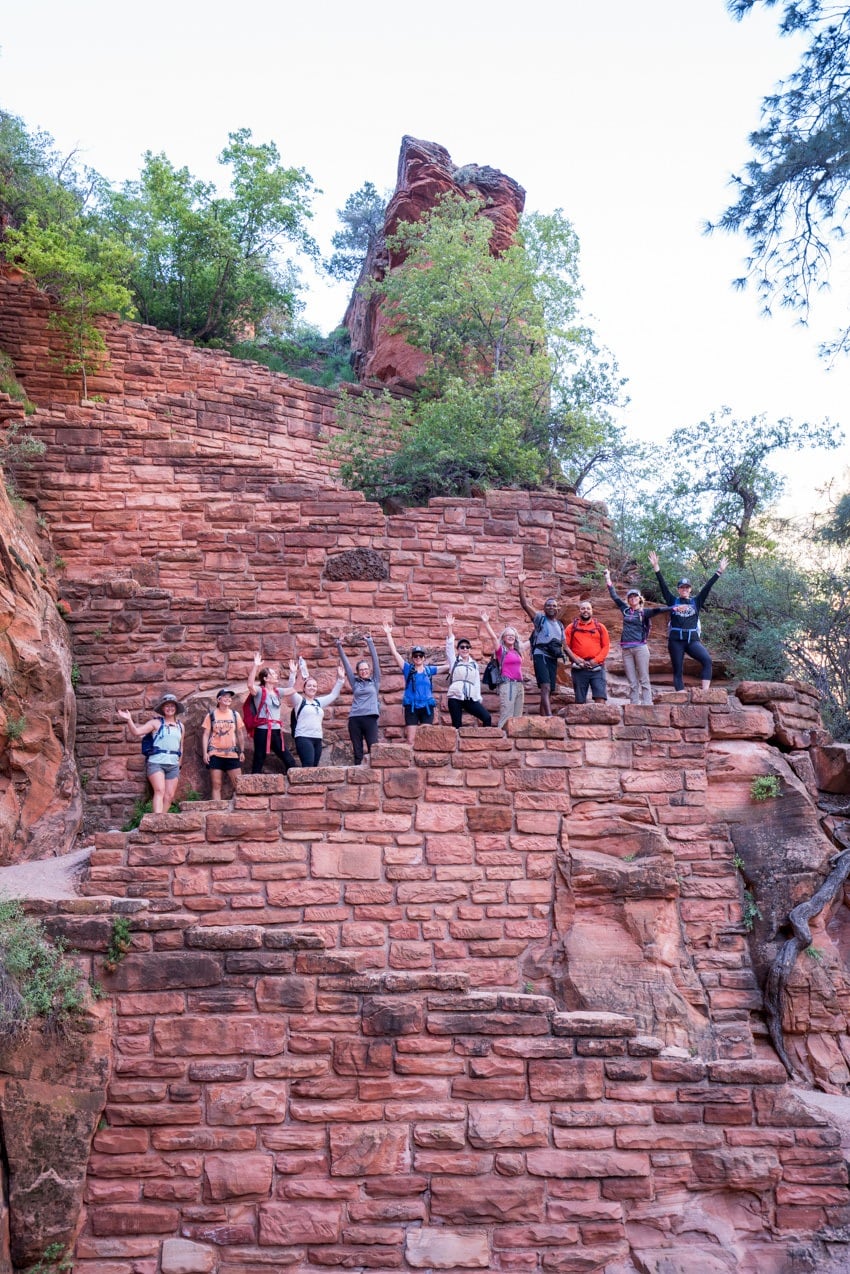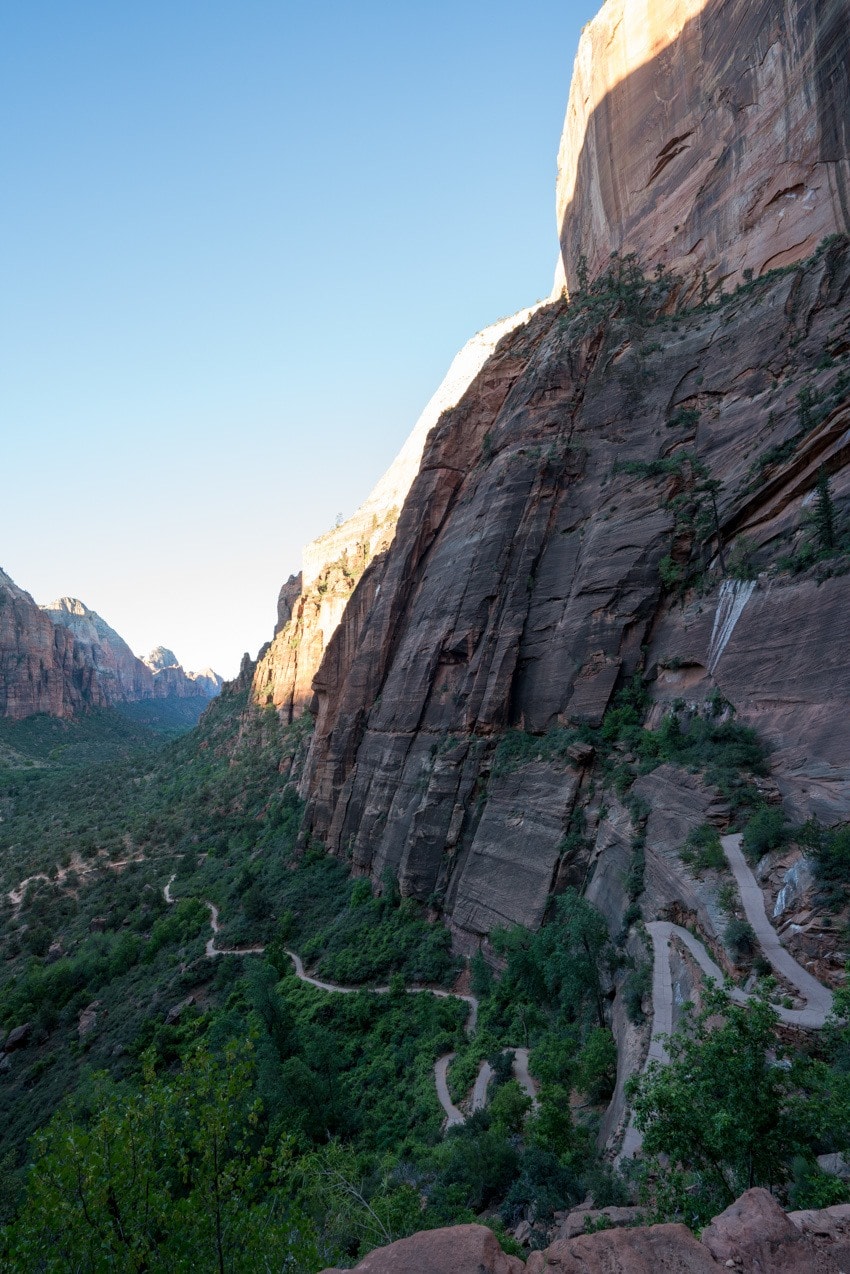 We made it up pretty quick, and we only shared the summit with a few other small groups. Even better, Josh brought freshly brewed coffee for us to enjoy while we took in the incredible morning views of Zion Canyon.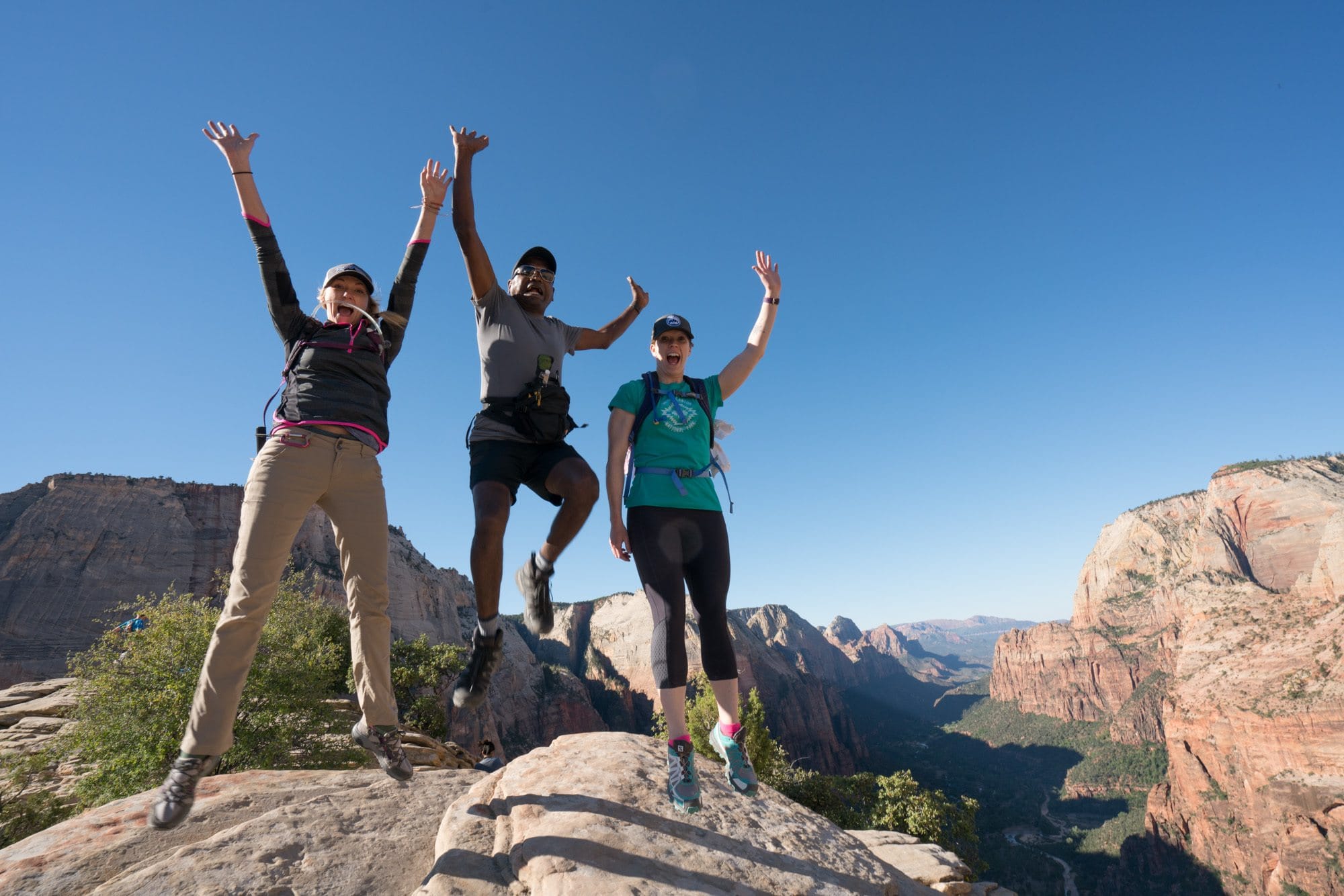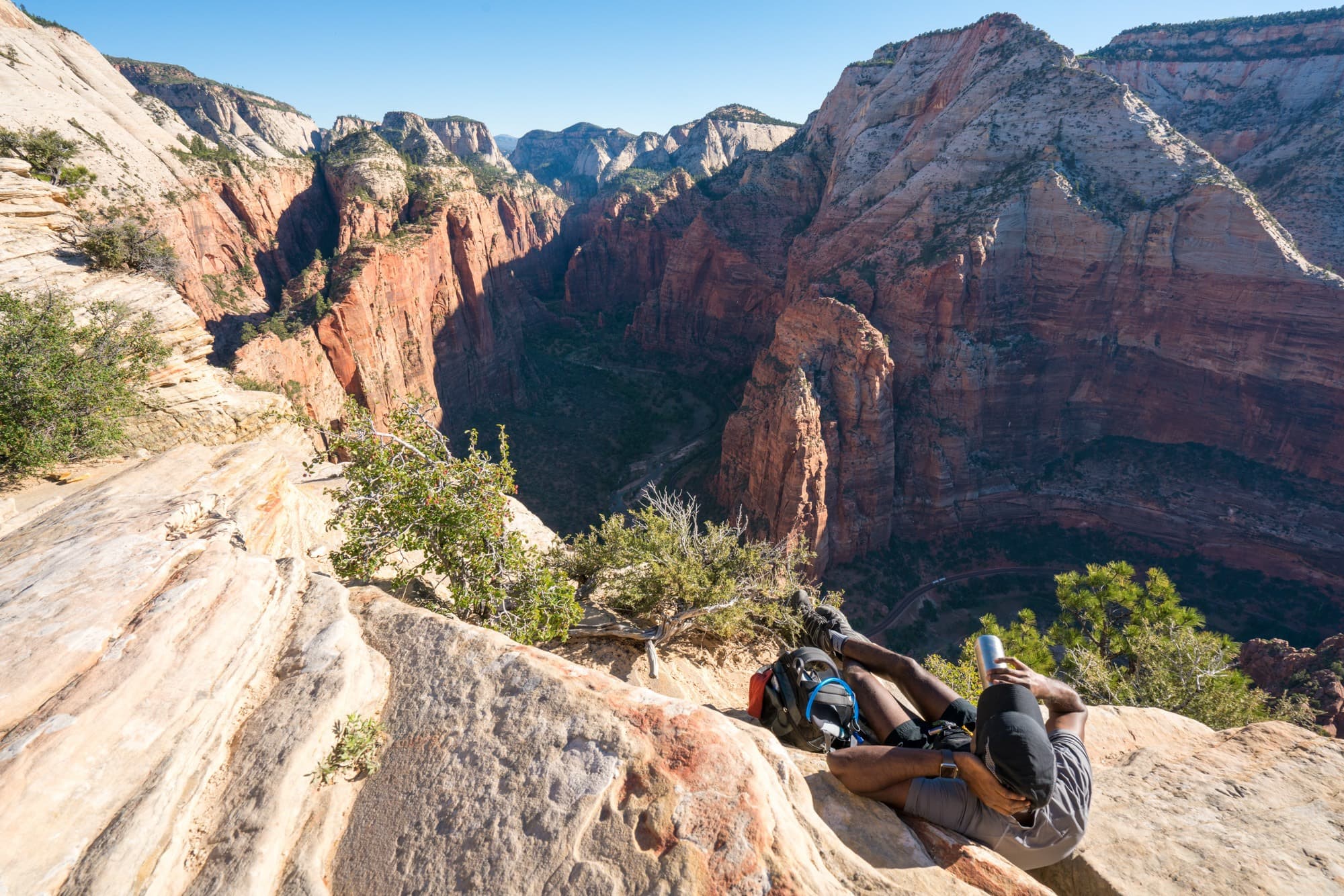 After the hike, we returned to camp for lunch and then we hit up the town of Springdale to check out a few of the neat little shops.
The afternoon was a schorcher, so rather than do another hike in the sun, we opted for a cool dip in the Virgin River. We grabbed some beers in town, and Josh led us to his favorite private swimming hole – a personal highlight for me.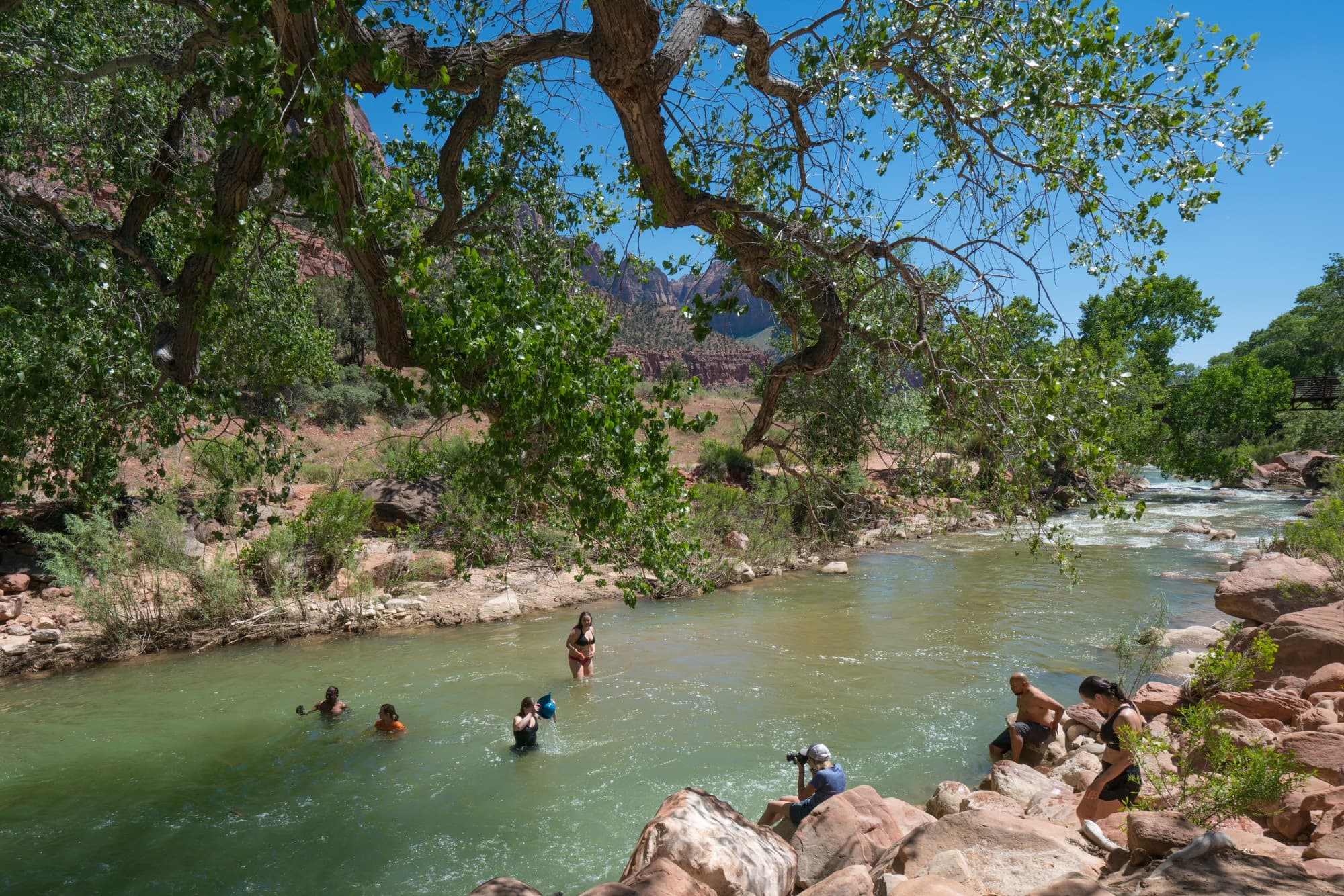 That night we had tacos, followed by a sunset hike up the Watchman Trail. Like so many of the hikes on this trip, we also had that trail all to ourselves. We got up there just in time see some nice colors, and then we hiked down by headlamp.
We woke up early again on our final day of the trip. Our goal was to make it to the top of Observation Point, one of the highest viewpoints in Zion, and we'd have to be quick since we had flights to catch that evening in Vegas.
Our day started with a hearty breakfast at the Zion Lodge and then we took the shuttle to our trailhead.
Some folks decided to do something a little more mellow, while the rest of us set off on our ascent. The views got better as we climbed and eventually we were hugging the rim of the canyon wall with nothing between us and the canyon floor.
We made it to the top in record speed and even had extra time to sit and enjoy some chocolate with our views. What an incredible way to finish off the trip. Then, after meeting up with the rest of the group, we had a nice lunch in a park in Springdale before our quick jaunt back to Vegas.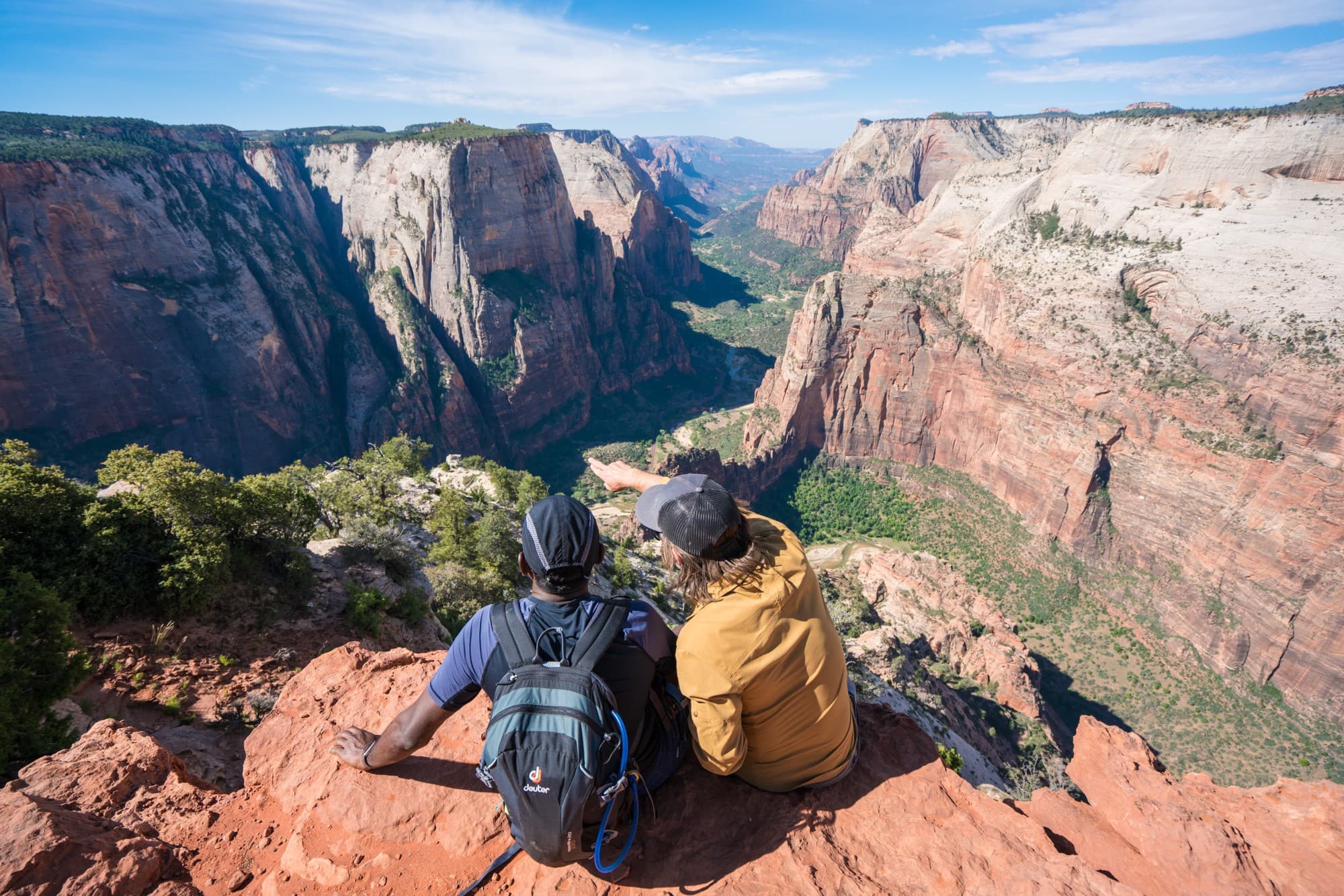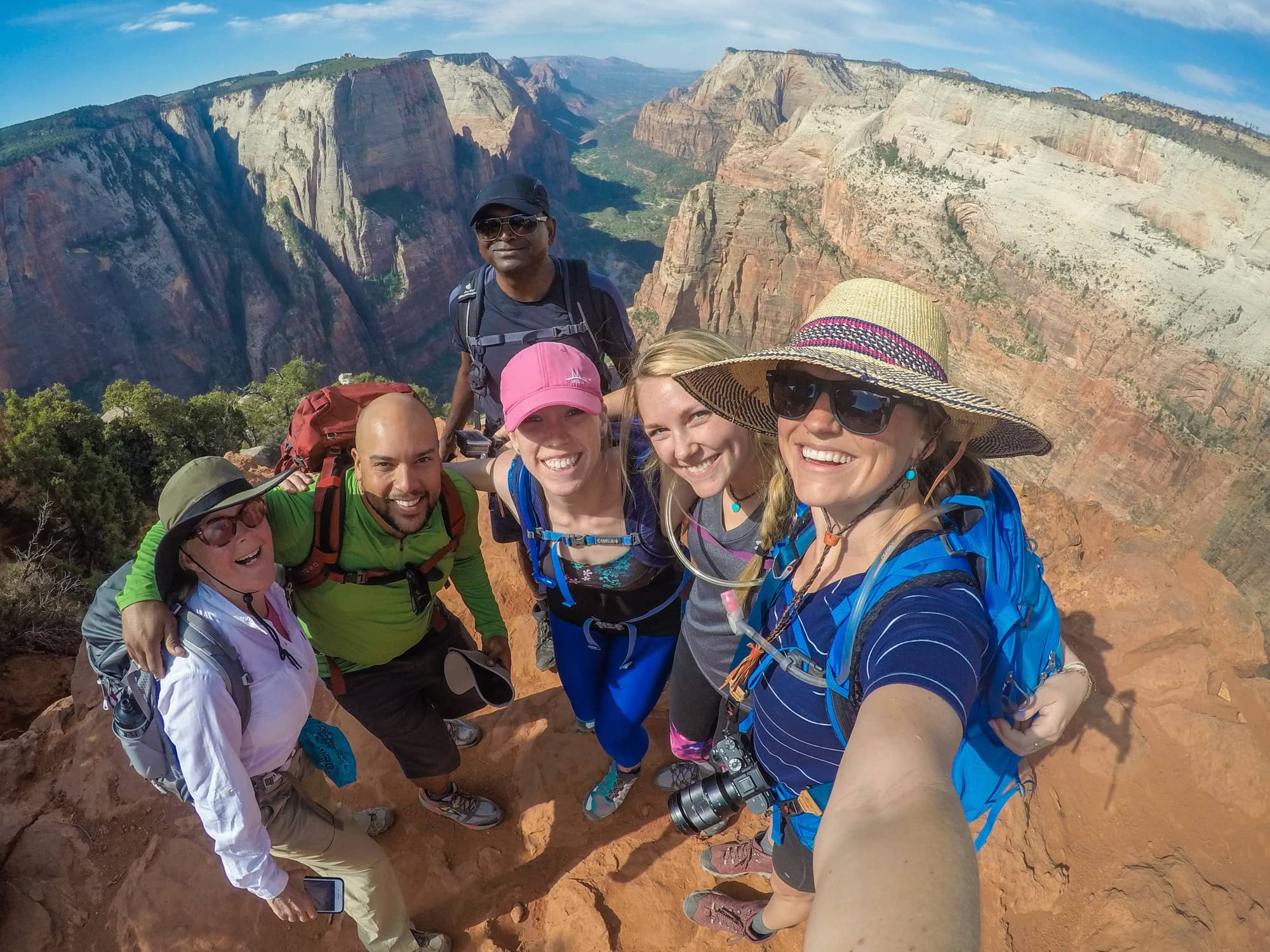 Final Thoughts
The second Bearfoot Theory group trip was a huge success thanks to Arizona Outback Adventures. For anyone looking to get out to Southern Utah, I highly recommend this tour. You'll get to visit all of the best spots without stressing about the planning. A huge thanks to Josh, Annemarie, and Megan making this trip so memorable. You can learn more about the different trips Arizona Outback Adventures offers on their website.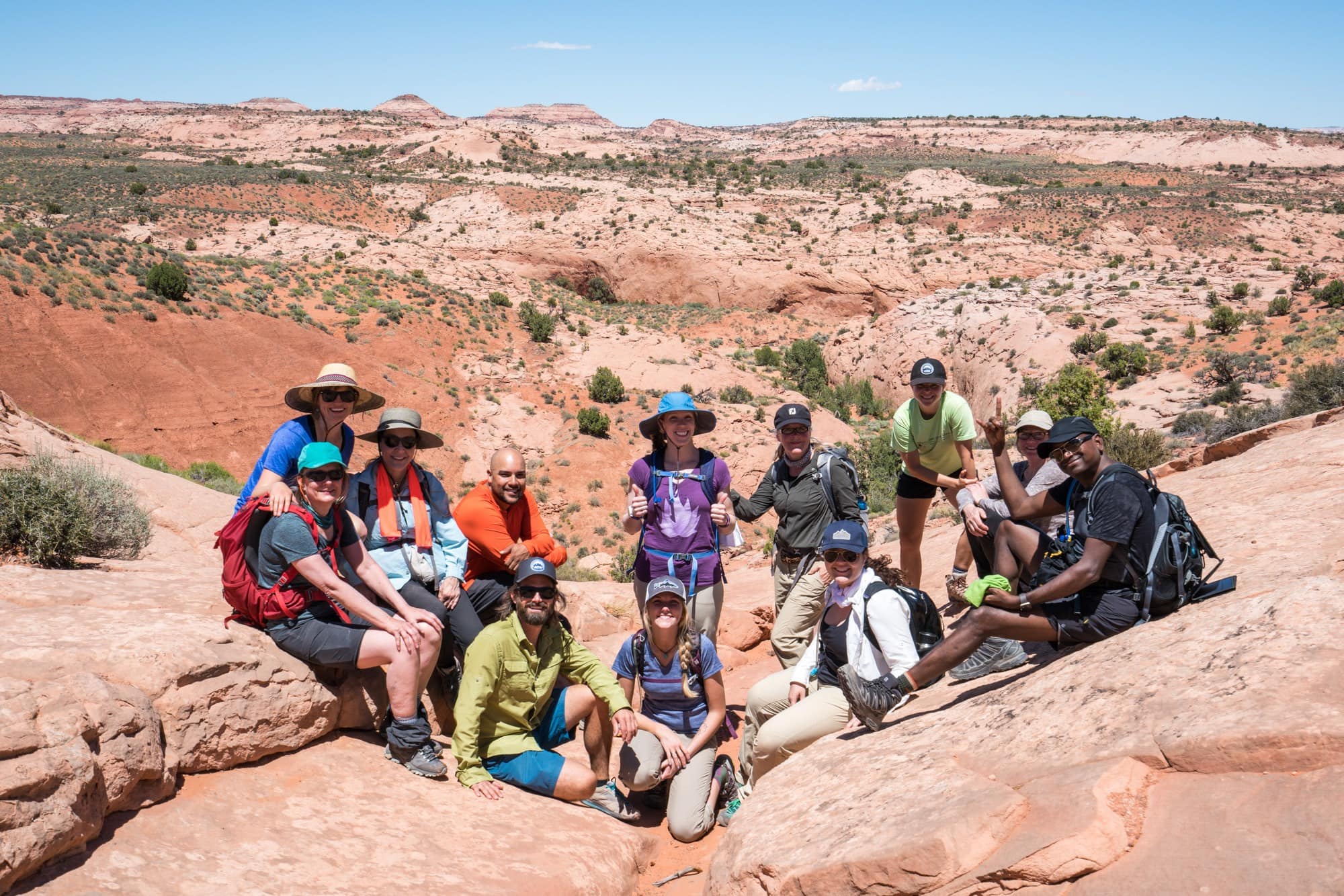 Interested in joining the next Bearfoot Theory trip?
There's ONE spot left on the next Bearfoot Theory trip in August, where we will be spending 10 days backpacking through the remote Alaska wilderness. It's going to be the trip of a lifetime, and I'd love to have you join us.
If Alaska doesn't work for you, but you would be interested in another trip, keep an eye on our Group Tours page and fill out the interest form to let us know where you want to go!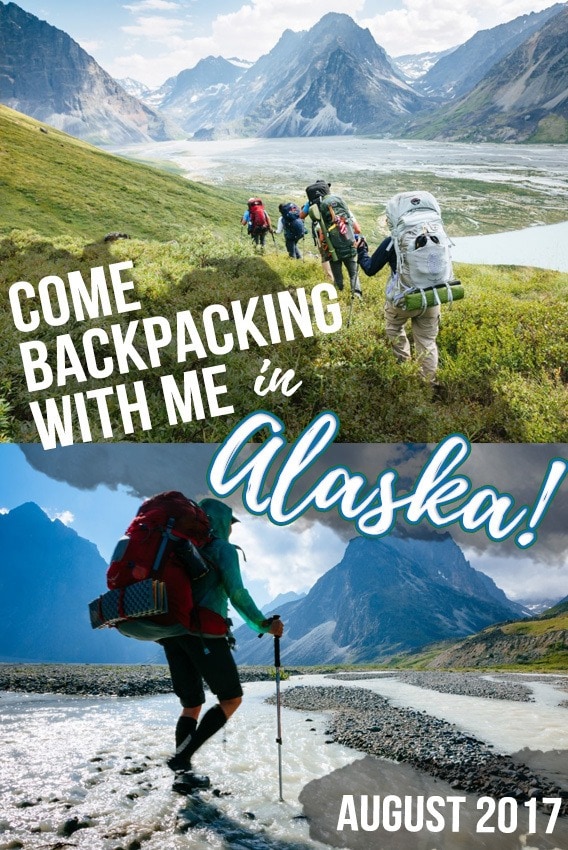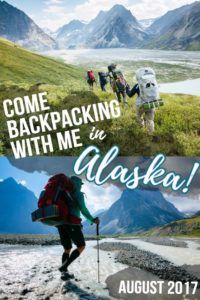 HAVE YOU EVER BEEN ON A GROUP TOUR? WHAT WAS YOUR EXPERIENCE? LEAVE A COMMENT BELOW, TWEET ME, OR WRITE ME A POST ON FACEBOOK.