Colorado Road Trip: 15 Best Stops for Outdoor Adventure
Discover the best mountain towns, day hikes, National Parks, and mountain bike trails in Colorado.
Colorado is an outdoor lover's dream and a perfect destination for a road trip. With four National Parks, eight National Monuments, and 42 state parks, Colorado offers something for every outdoor enthusiast.
Within a short drive, you can visit Colorado's otherworldly deserts on the Western Slopes, the alpine lakes of the Rocky Mountains, and the wide-open expanses of Colorado's Eastern Plains.
From scaling tall peaks to rafting down rushing rivers to mountain biking through wildflower studded meadows, a Colorado road trip is sure to be filled with adventure.
Here are 15 not-to-miss stops for your next Colorado road trip.
#1 campsite finder app
Try the Dyrt PRO free for 30 days
If you're going to be camping on your road trip, get a FREE 30-day membership to The Dyrt PRO, one of our favorite apps for finding campgrounds (use the code "Bearfoot" if you're signing up on mobile!). You can read reviews, view photos, save your favorite campgrounds, view maps offline, plan a route, and more!
Important Reminder: As it goes in all of the destinations we share, please practice good trail etiquette and remember to Leave No Trace. This means packing out all of your garbage (including toilet paper), being respectful to others on busy trails, and following the established rules.
---
1. Rocky Mountain National Park
Rocky Mountain National Park is located in north-central Colorado and is an incredible place to experience wildlife, capture stunning glacier-carved landscapes, and embark on epic hikes and outdoor adventures. With more than 60 peaks that rise above 12,000 feet and over 150 alpine lakes, this park is a perfect stop for any Colorado road trip.
I spent 10 days in Rocky Mountain National Park and explored some of the best days hikes including the stunning Chasm Lake Trail and the short but beautiful Emerald Lake Trail. To help plan your Rocky Mountain National Park adventure, use our first timer's guide for helpful tips including where to camp and what gear to pack.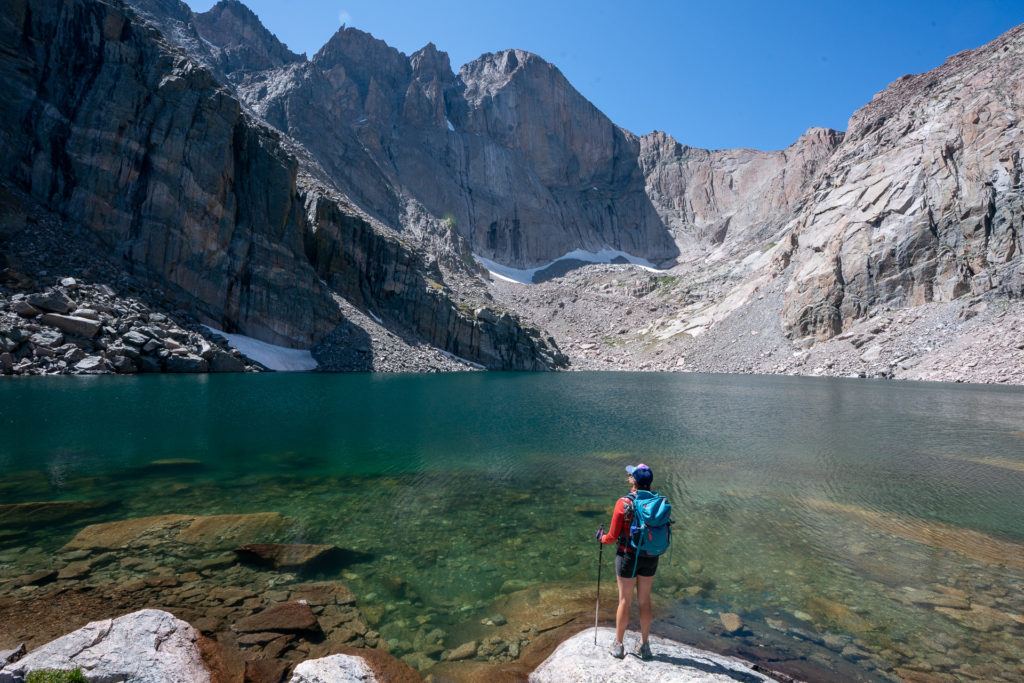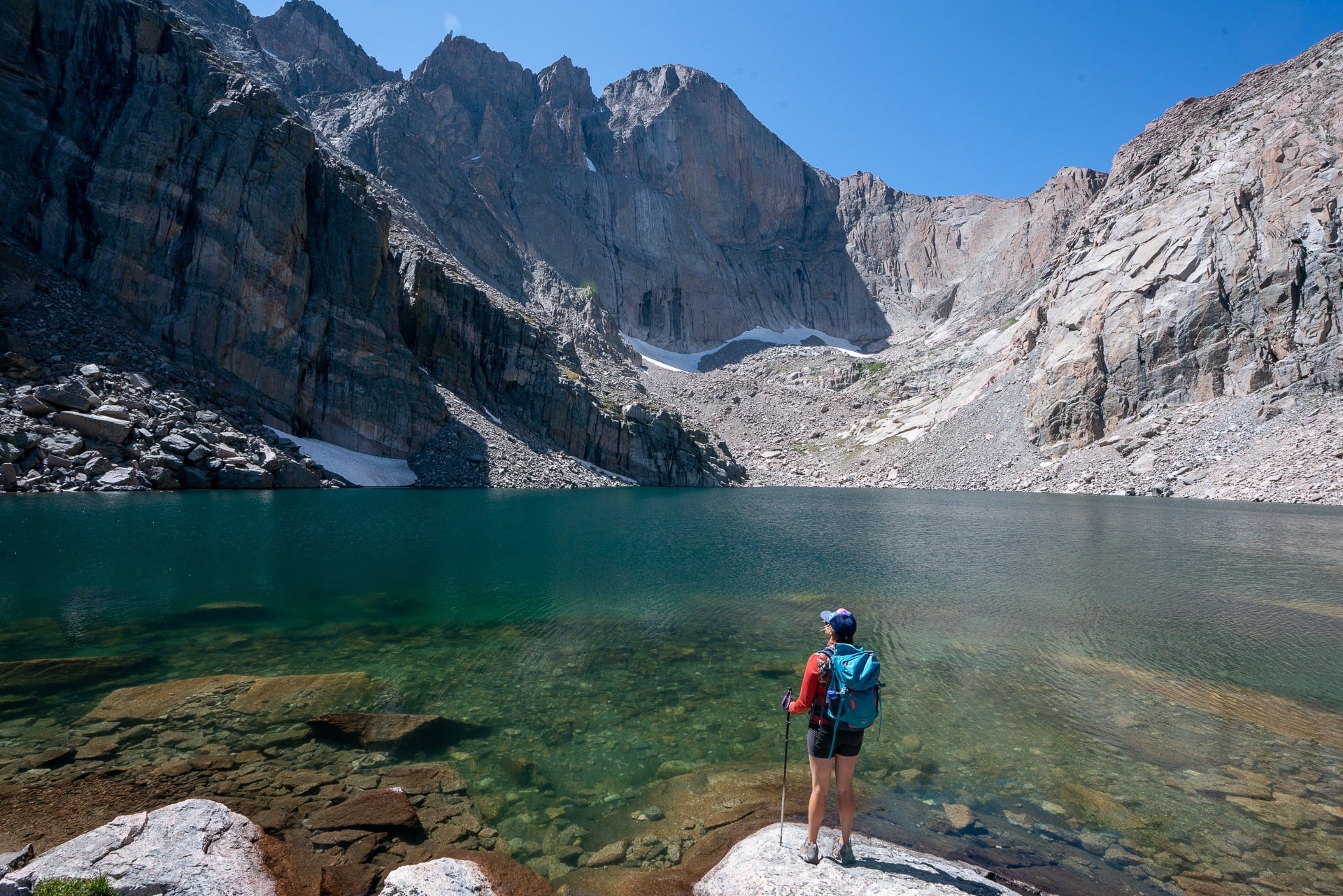 ---
2. Crested Butte
Crested Butte, Colorado is a small adventure town nestled in the slopes of the Rocky Mountains. During the winter, Crested Butte is a winter playground, but during the summer and fall months, it's an incredible road trip stop for mountain biking, dispersed camping, hiking, and fishing.
For mountain bikers, the Evolution Bike Park is a great place to spend a weekend or head out to the 401 Trail or Dr. Park for some breathtaking cross-country riding.
For hiking, the Scarp Ridge Loop is stunning. Hike along a ridge with spectacular views of Oh Be Joyful Valley and Peeler Basin. It's especially gorgeous in the fall when the aspen leaves turn gold.
Crested Butte is also one of my favorite places for dispersed camping.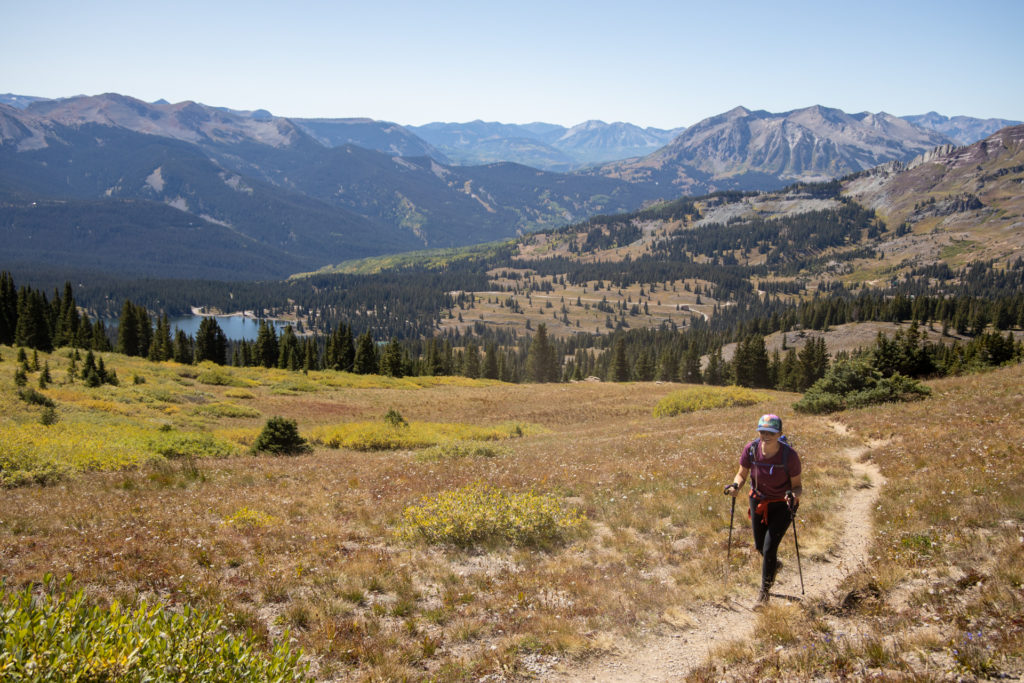 ---
3. Great Sand Dunes National Park
Great Sand Dunes National Park is home to the tallest sand dunes in North America. Sitting below the stunning Sangre De Cristo mountains, the dunes are backdropped by tall, often snow-capped, peaks, making it one of the most picturesque and unique landscapes in Colorado.
For outdoor adventurers, sandboarding and sand sledding are popular activities. Hike to the top of the dunes and surf back down! There's also plenty of hiking trails throughout the park including trails to high alpine lakes and to the summit of Mount Herrad, which awards an amazing birds-eye view of the dunes far below. For photographers, the night sky over Great Sand Dunes National Park is one of the best in the world, so be sure to pack your tripod and camera.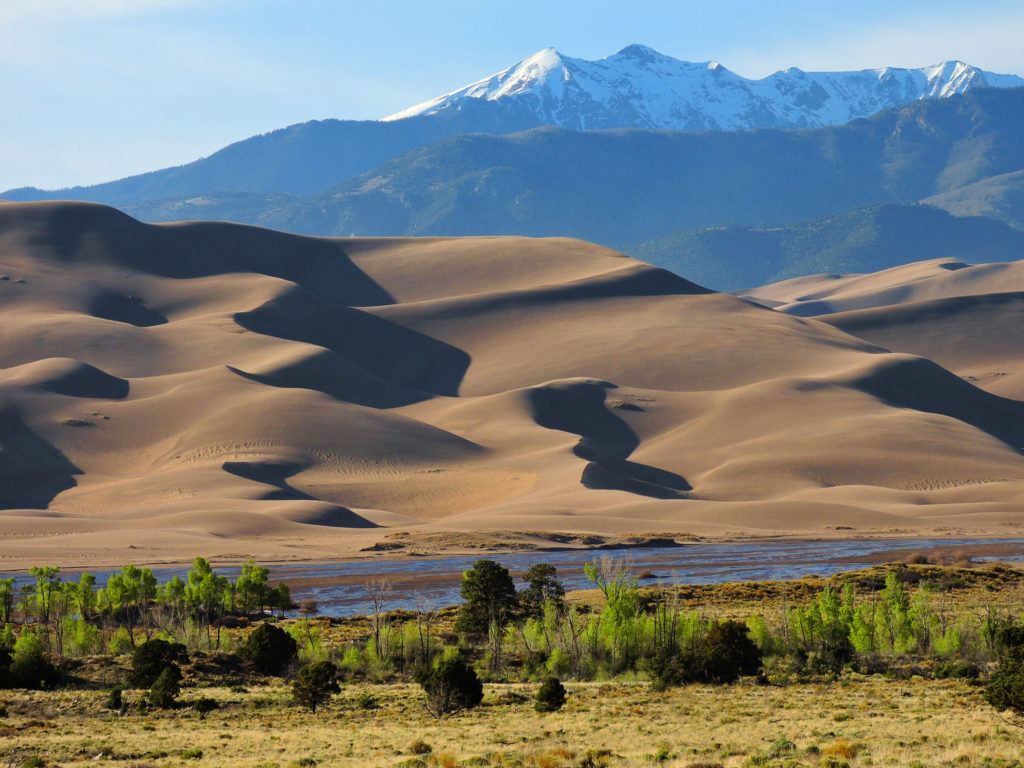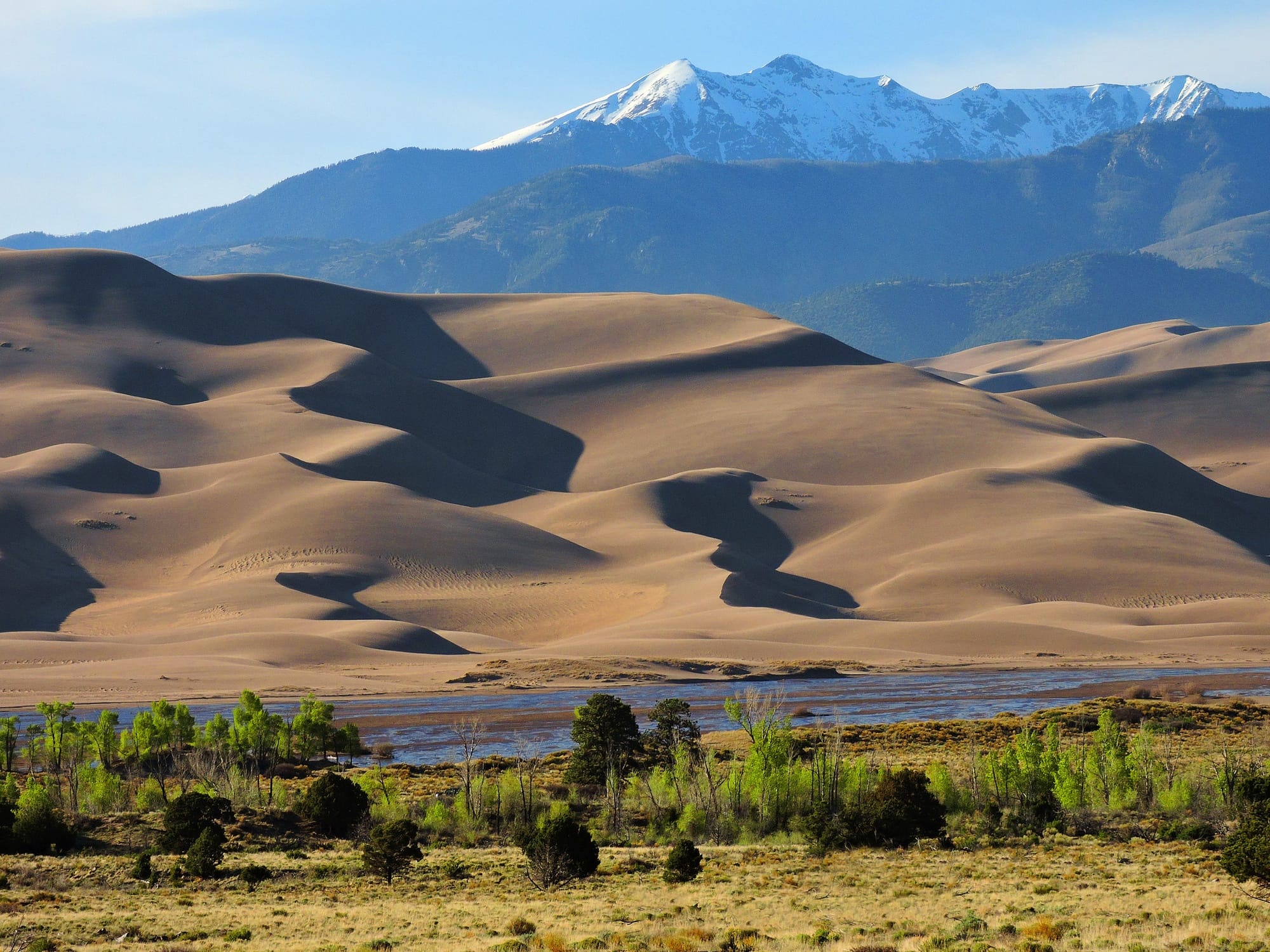 ---
4. Mesa Verde National Park
Mesa Verde National Park in southwestern Colorado is famous for its cliff dwellings, most notably the incredible Cliff Palace which is the largest of its kind in North America. While you need a Park Ranger to give you a tour of the Cliff Palace (highly recommended) to protect the ruins, afterward you can escape the crowds on the miles of trails that traverse the mesa.
For an adventurous hike, take the 2.4-mile Petroglyph Point Trail that traverses narrow canyons and a rock staircase before passing an ancient petroglyph panel.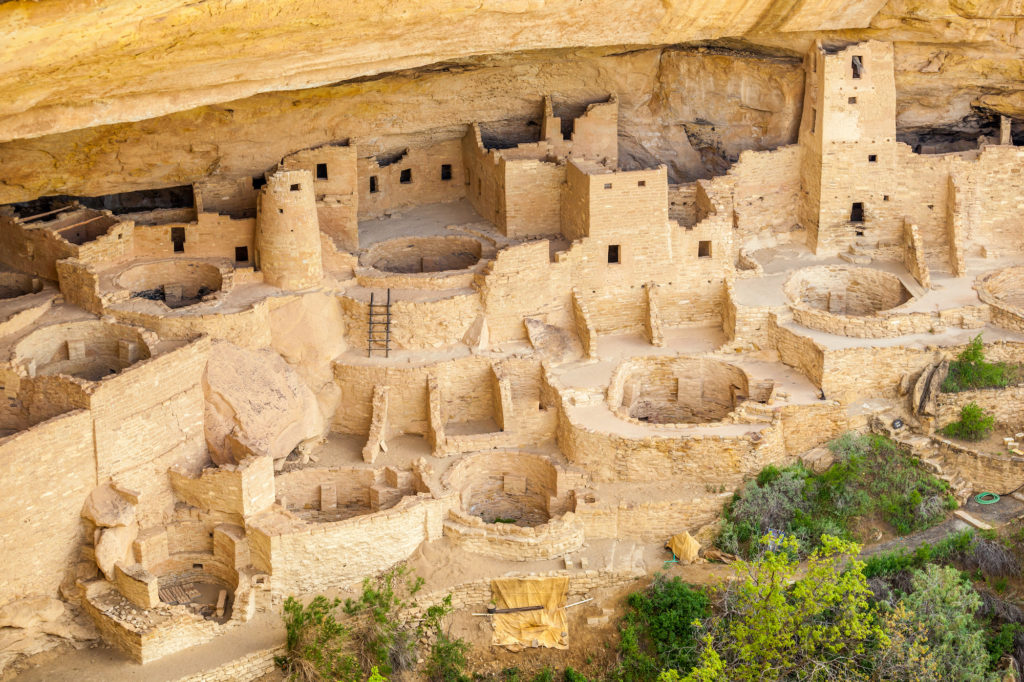 ---
5. Phil's World
Phil's world is one of Colorado's best-kept mountain biking secrets. Located on a large parcel of BLM public land just outside of Cortez in southwestern, Colorado, Phil's World is a 28-mile trail network that was built by mountain bikers for mountain bikers. The trails are a mix of classic cross-country singletrack and challenging slickrock riding. Trail difficulty ranges from beginner to intermediate with most trails suitable for every level of rider.
If mountain biking is on your Colorado road trip radar, Phil's World is not to be missed. For beginner mountain biking tips, check out this post by mountain biking instructor and blogger Becky Timbers.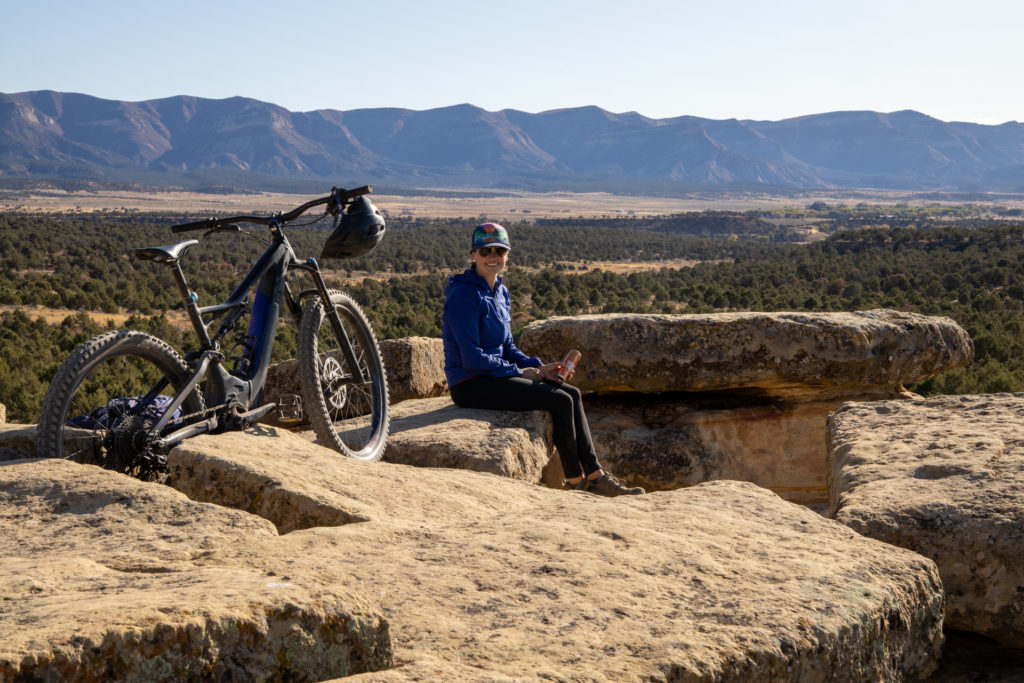 ---
6. Silverton
Once an old mining town, Silverton, Colorado is now a hub for outdoor activities and a jumping off point for backcountry adventure. If you have a high-clearance 4×4 vehicle, Cinnamon Pass is a must. This 12-mile off-road route is part of the larger 63-mile Alpine Loop that navigates Cinnamon Pass and Engineer Pass in the San Juan Mountains.
The loop can be done in a day (although we heard the Engineer's Pass side is pretty sketchy and best done with a Jeep or ATV), or the Cinnamon Pass section can be done in a few hours. Located along Cinnamon Pass is Animas Forks, a ghost town steeped in history. At its heyday, Animas Forks was home to 450 residents, a saloon, a post office, and a general store. Today, only a few original structures still stand, but it's a fascinating glimpse into the past.
For hiking in Silverton, there are plentiful opportunities in the surrounding San Juan National Forest including easy access to the Continental Trail in the Weminuche Wilderness.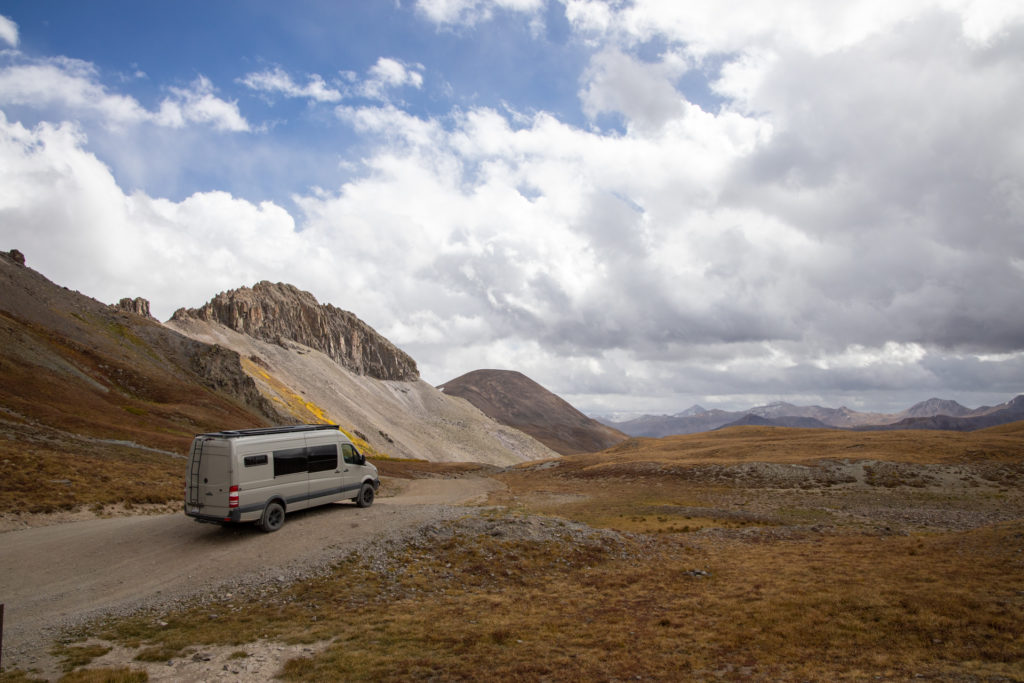 ---
7. Red Rocks Park & Amphitheatre
Red Rocks natural amphitheater is a mere twenty minutes west of Denver. It's a large open-air amphitheater built into natural rock with incredible views out over the mesa and the Denver skyline in the distance.
Catching a concert at Red Rocks is a bucket list item on its own (I've seen Widespread Panic there, and it was amazing!). But adding a pre-show trail run or mountain bike ride around the mountain park trails surrounding the concert venue will make rocking out into the night even more unforgettable.
Red Rocks is open to the public during non-event hours. Or you can grab tickets for an outdoor yoga class, concert, fitness class, or a variety of other events that match up with your Colorado road trip.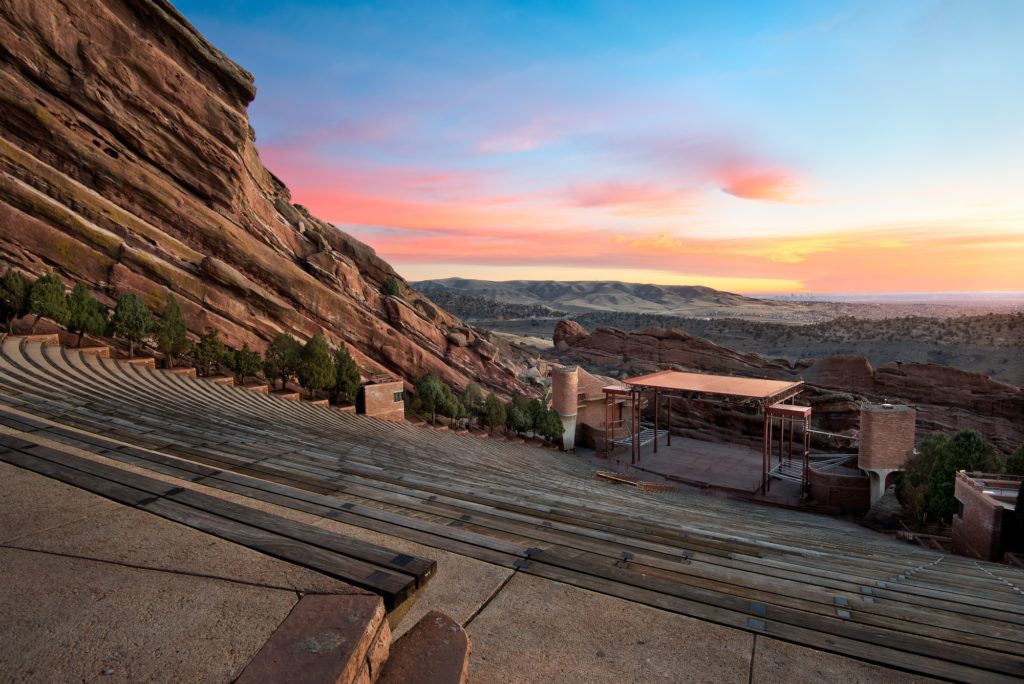 ---
8. Telluride
A former Victorian mining town, Telluride is now a popular summer and winter destination for outdoor enthusiasts. Surrounding this charming town are miles of incredible hiking trails like the stunning Hope Lake trail and the nearby Blue Lakes hike (the image at the top of this post) that traverses the Mount Sneffels Wilderness area.
Telluride is also home to a brand new mountain bike park built by Whistler's Gravity Logic, a free gondola from town, and beautiful walking paths along the San Miguel River.
If you're looking for a slightly different kind of adventure, the Telluride Via Ferrata is a super fun way to get a taste of both rock climbing and hiking in Telluride. The Via Ferrata doesn't require a guide, but you can hire one from a local outfitter like San Juan Mountain Guides if you want someone to – literally and figuratively – show you the ropes.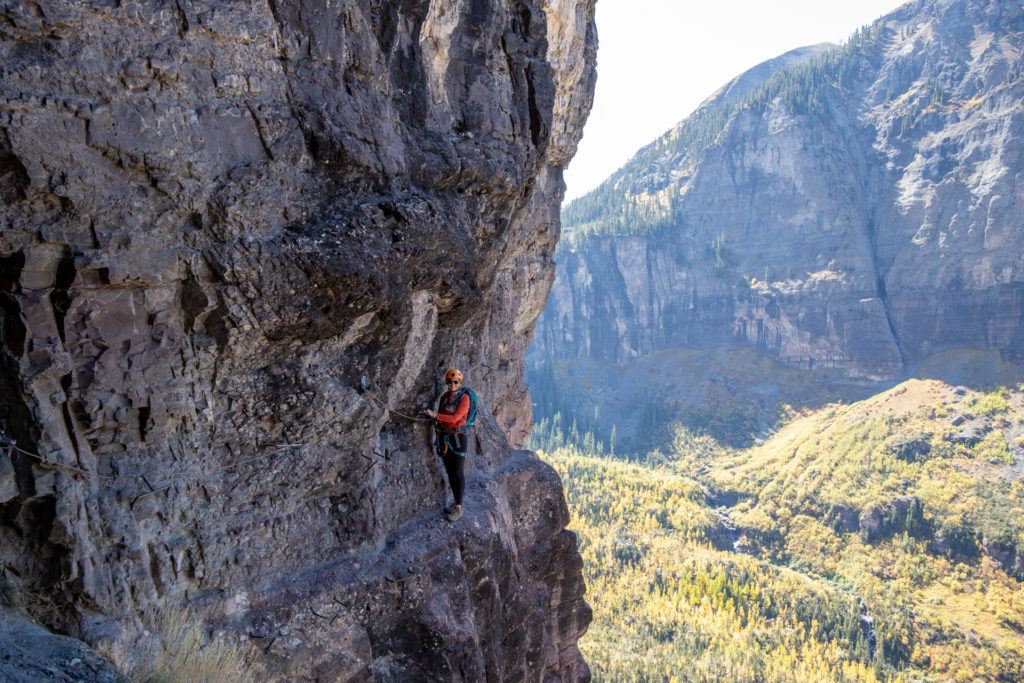 ---
9. Maroon Bells
The Maroon Bells are some of the most famous mountains in Colorado, and rightly so. Located an hour and a half southwest of Aspen, they are two iconic peaks in the Elk Mountains. During the summer, hiking and backpacking trips around these 14,000-foot mountains are packed with views of jagged peaks, painterly wildflowers, and wildlife such as moose and mountain goats. The fall months are an equally beautiful time to visit when the aspen leaves turn to gold and the tall peaks get their first dusting of snow.
A popular hike in the Maroon Bells is the West Maroon Pass, a 13-mile round trip hike that starts from the picturesque Maroon Lake and climbs up to West Maroon Pass. Along the way, the trail passes Crater Lake with 360 degrees of incredible views.
Since the Maroon Bells area is so popular, visitors either need to take an hour and twenty-minute bus shuttle from the Aspen Highlands parking area or drive into the Maroon Bells before or after the scheduled bus shuttles, which typically run between 8am and 5pm. For 2020, a reservation is required for personal vehicles.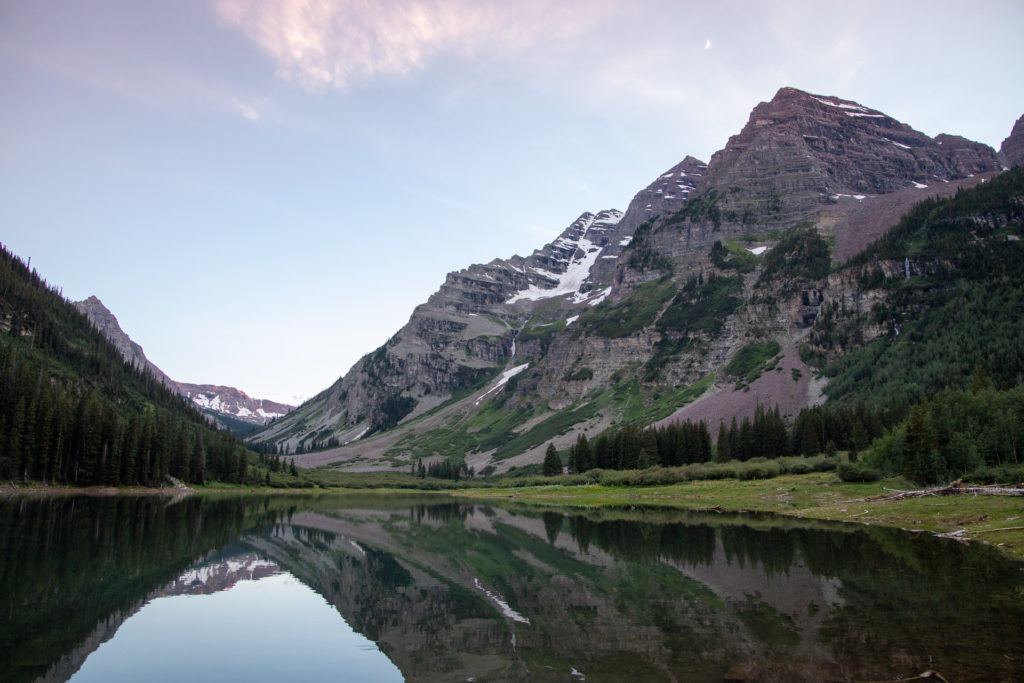 ---
10. Twin Lakes
The Leadville Twin Lakes are a pair of sparkling glacier lakes nestled deep in the Rocky Mountains. They sit at the base of Mt. Elbert, the highest 14er in the state, and are located along Colorado Route 82, which travels through the stunning Independence Pass.
There are a handful of dispersed campsites scattered around the Twin Lakes and you can hike to the summit of Mt. Elbert in just a short drive. If you have a kayak or paddleboard, the sunsets from out on Twin Lakes are surreal.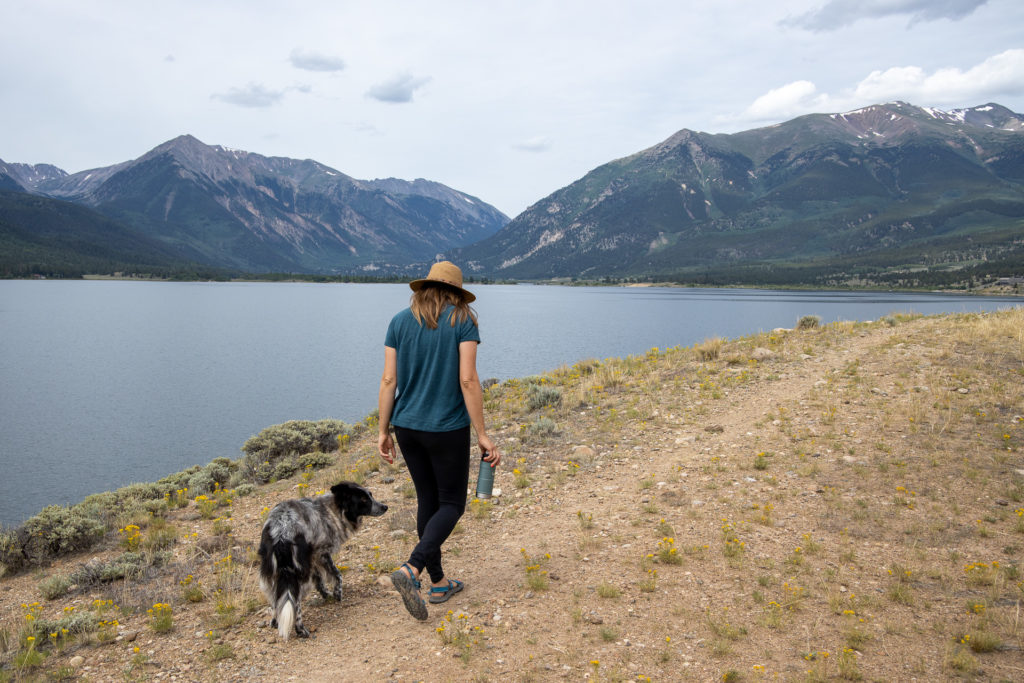 ---
11. Buena Vista
Colorado is full of cute, quaint towns and Buena Vista is no different. Located in central Colorado on the Arkansas River, Buena Vista is known for having some of the world's best white water rafting. The Arkansas River runs through Browns Canyon National Monument, which is full of big canyon views, towering walls, aspen groves, and idyllic swimming holes.
In Buena Vista, you can also find craft beers, stellar mountain biking trails, nearby hot springs, and endless hiking opportunities.
If you're looking for an adventure town that is a bit off the beaten path, Buena Vista is your answer.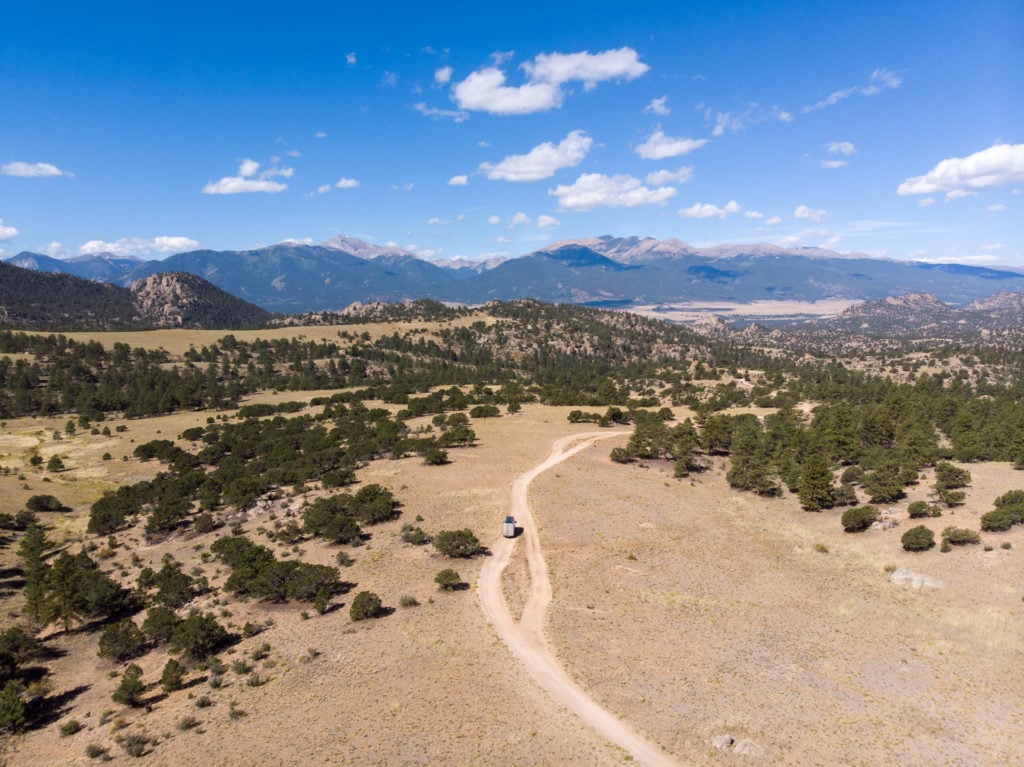 ---
12. Durango
Durango is the adventure hub of southwestern Colorado for both winter and summer activities. Surrounded by sandstone bluffs in the Animas River Valley as well as the jagged peaks of the San Juan Mountains, Durango has a lot to offer.
From white water rafting the Animas River to mountain biking the popular Telegraph Trail System right outside town to stand-up paddleboarding on Vallecito Lake, outdoor adventures are limitless.
The town of Durango is also worth strolling through. With boutique shops, cute cafes, and a number of restaurants serving tasty food, Durango is a great stop for any Colorado road trip.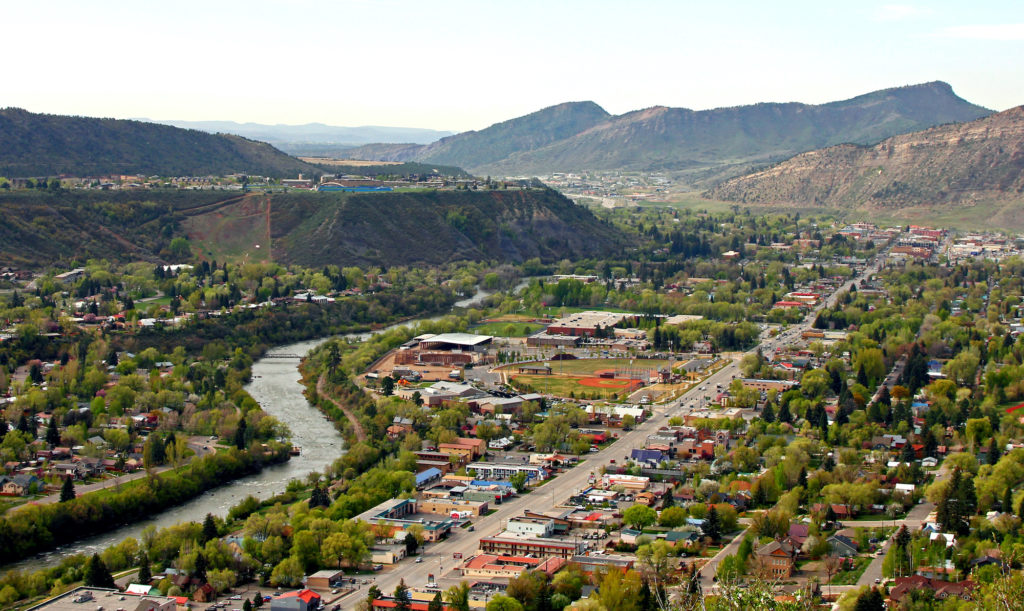 ---
13. Grays and Torreys Peak
The Grays and Torreys Peak trail is a popular 9.7-mile out-and-back hike in the Arapaho National Forest near Idaho Springs, Colorado. While heavily trafficked, the trail summits two fourteeners in one day, which is no small feat!
Try to get an early start to beat the crowds. If you're really motivated, wake up early to catch the sunrise on Grays Peak.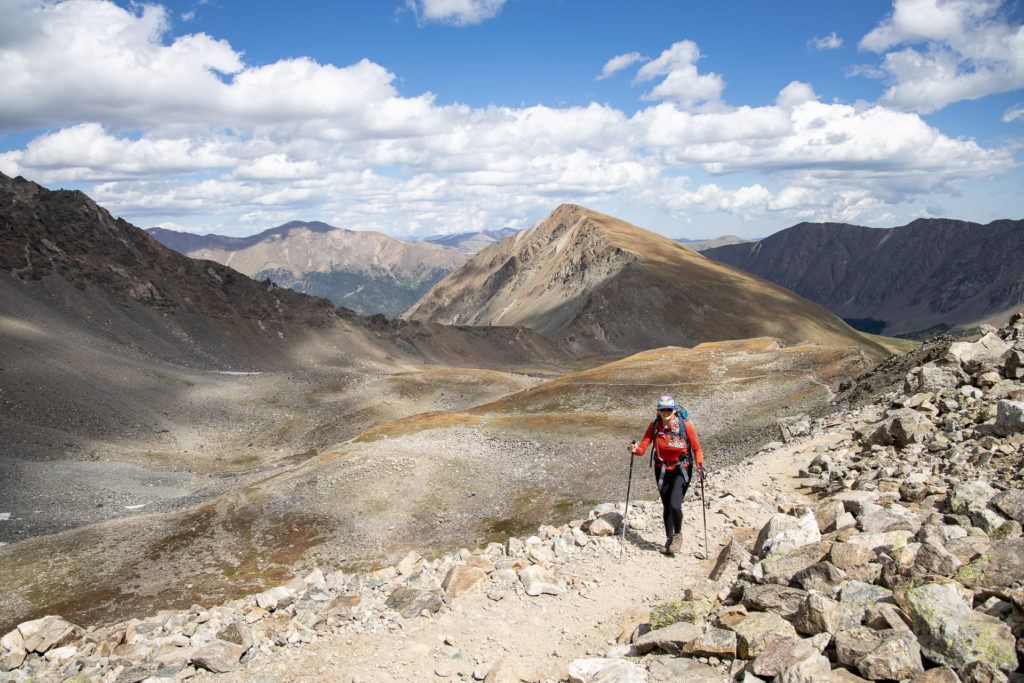 ---
14. Lake City
The historic town of Lake City is located in Hinsdale County in southwestern Colorado. It's also the only town in Hinsdale County, which is made up of 96% public lands including four wilderness areas and two wilderness study areas.
The town of Lake City is also designated as a National Historic District with over 200 historic structures and fascinating heritage.
Outdoor activities around Lake City include paddling or swimming in Lake San Cristobal, the second largest lake in Colorado, exploring hundreds of miles of hiking and off-roading, fly-fishing, and camping.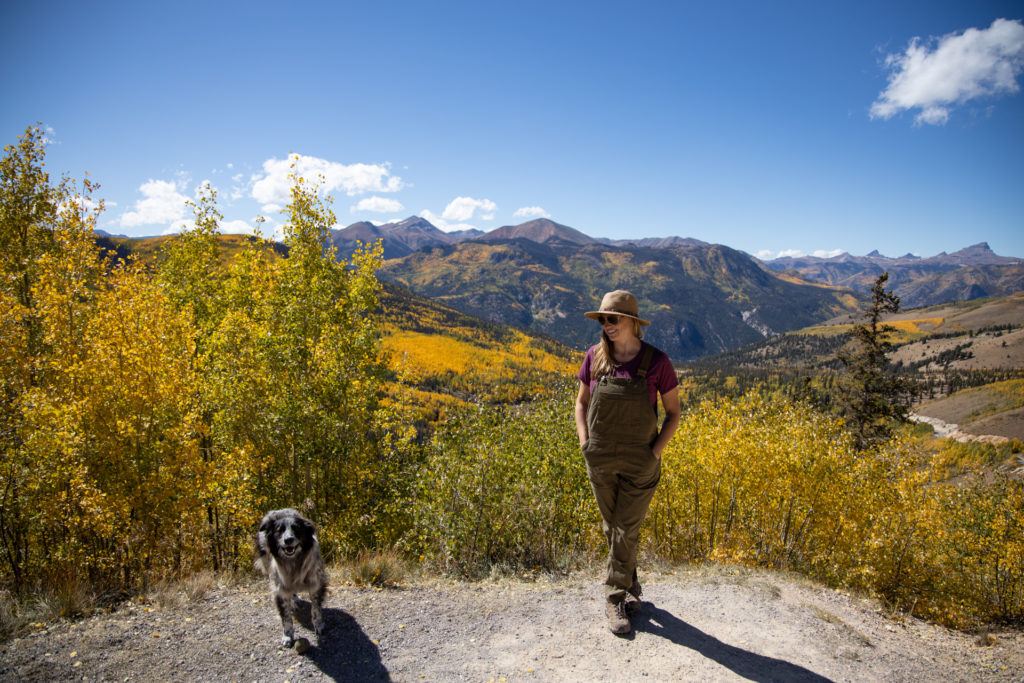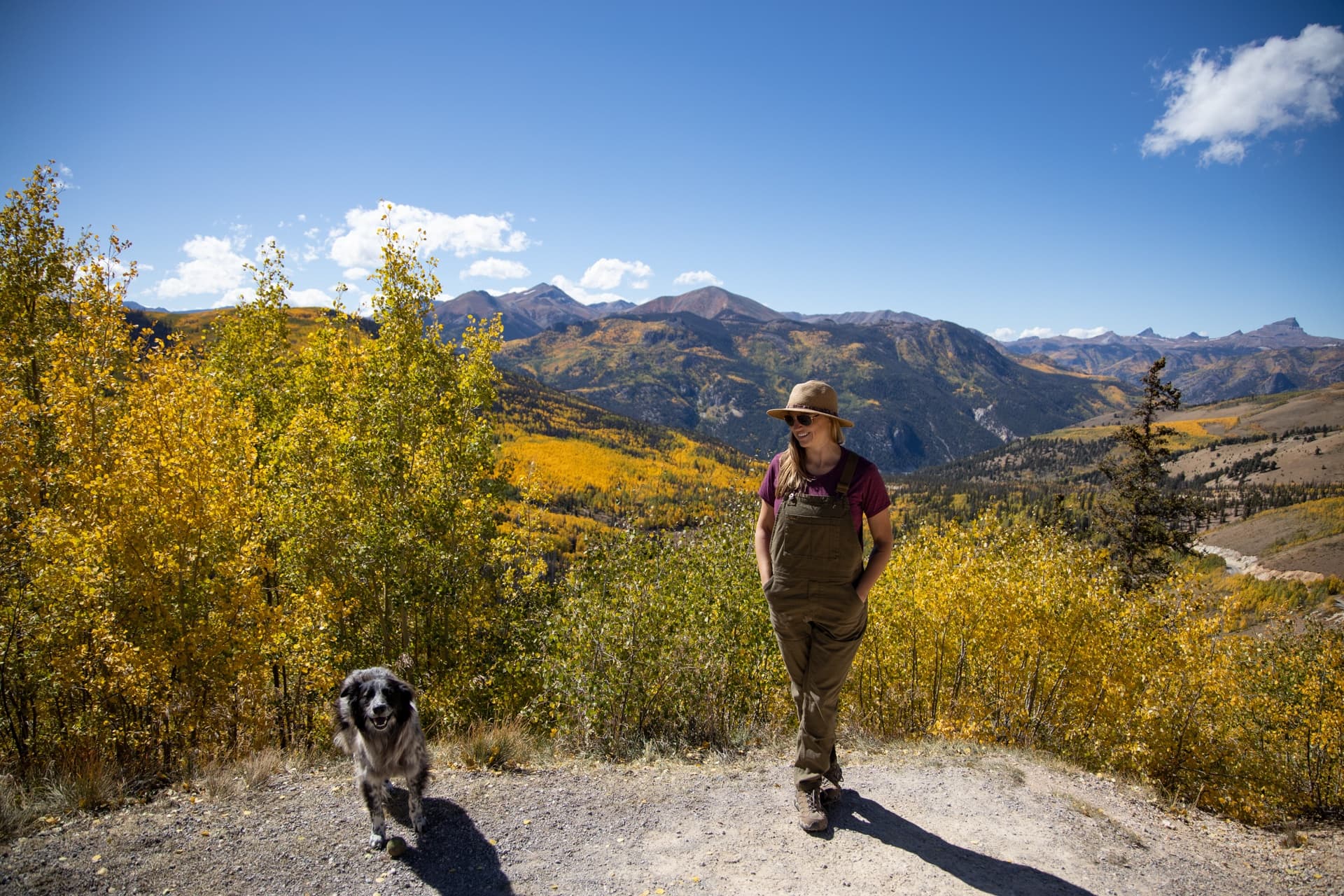 ---
15. Breckenridge
Breckenridge has made a name for itself for being one of Colorado's best outdoor adventure towns and for good reason. Whether you're visiting in the summer, fall, winter, or spring, Breckenridge offers outdoor adventure for everyone.
For hiking, explore the 8.2-mile Spruce Creek Trail that traverses past a series of beautiful alpine lakes or head out to Sawmill Reservoir for a paddle. Breckenridge is also surrounded by hundreds of miles of mountain biking trails ranging from old-school cross-country to purpose-built flow tracks.
The town of Breckenridge is equally charming as the surrounding outdoors. Even though the main street is only 7-miles long, there are over 100 restaurants and bars serving tasty food. Piante Pizzeria serves delicious vegan pizza and there are plenty of breweries to choose from for a post-trail pint.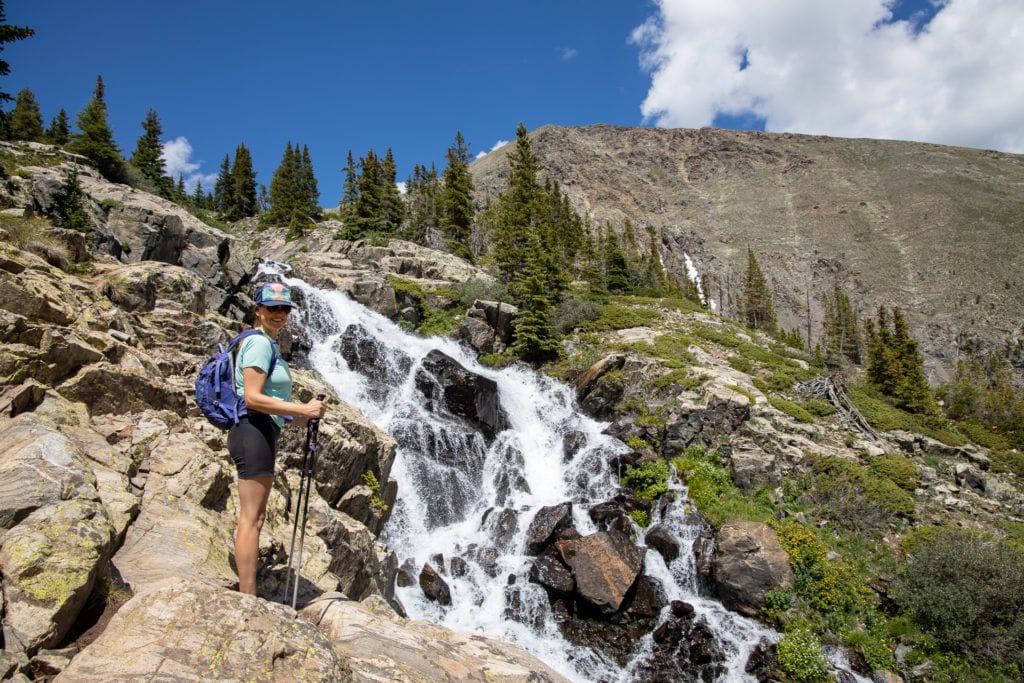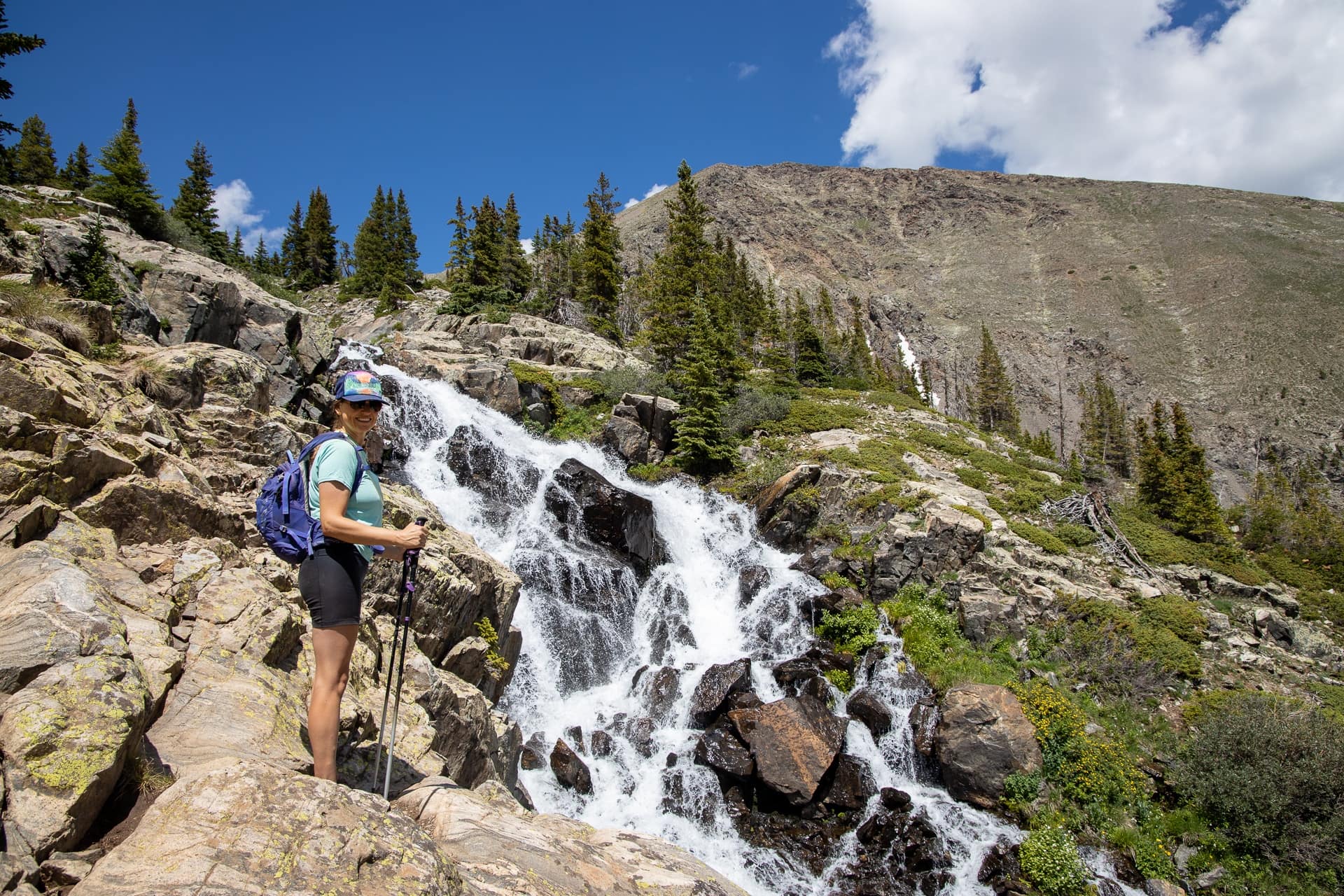 There are dozens of places to stop and enjoy the beauty of Colorado, but these are some of our favorites.
Do you have a favorite Colorado road trip destination or experience? Leave a comment below!
#1 campsite finder app
Try the Dyrt PRO free for 30 days
If you're going to be camping on your road trip, get a FREE 30-day membership to The Dyrt PRO, one of our favorite apps for finding campgrounds (use the code "Bearfoot" if you're signing up on mobile!). You can read reviews, view photos, save your favorite campgrounds, view maps offline, plan a route, and more!